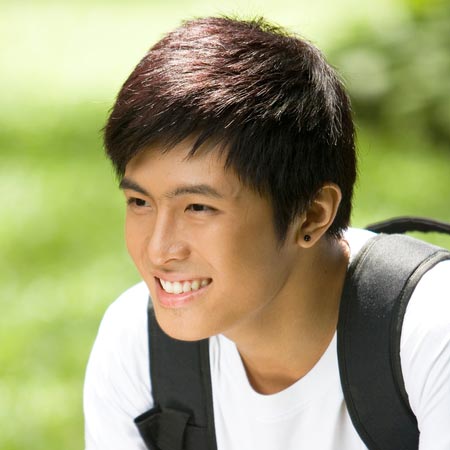 For one of the best hairstyles for Asian men, try this textured cut with no part. Where you part your hair influences how people perceive you. Hairstyles without a part are seen as trustworthy and wise, a great impression to make as a student or businessman.
This modern yet professional cut tames thick and straight hair with lots of textured layers. Hair is cut and styled in a diagonal across the forehead. Sideburns are grown to ear lobe length. The key to getting cool hairstyles is finding a barber or stylist with experience with Asian hair. For clean and polished hair for work, rub a pomade or gel through hair and comb it smooth. For after work, you can spike hair with wax or cream for a messy and cool look.
Email Me Cool New Hairstyles!