Guys with curly hair have plenty of texture and volume to work with. Now the question is, how long? These are the top 10 men's curly hairstyles ranging in length from a short crop to medium mop top.
All of these cuts work with curly hair. Make the most by using the right product. Here are few of the best hair products for men with curly hair in order of highest to lowest hold.
Smooth Viking Hair Clay – For short curly hairstyles, this high-hold, matte pomade amps up texture. It's perfect for crops, tapers and fades.
OSiS+ THRILL Fibre Gum – For texture and hold, elastic fibers allow flexible and moldable looks plus shine and separation. This type of product is excellent for curly hair, especially for hold in the hear or during activity.
Hair Craft Co. Pomade – This strong hold, semi-matte product replaces hair gel, one of the easist to use products for curly hair. It's perfect for defining curls and keeping them in place on top of the head or over to one side.
Royal Locks Pro Curl Cream Oil – This easy-to-use product is combines a hair gel, curl cream and leave-in conditioner into one. Use it to lightly hold, condition and fight frizz for loose and longer curly hairstyles.
Now on to the hairstyles, from shortest to longest.
1. Short Curly Hairstyles for Men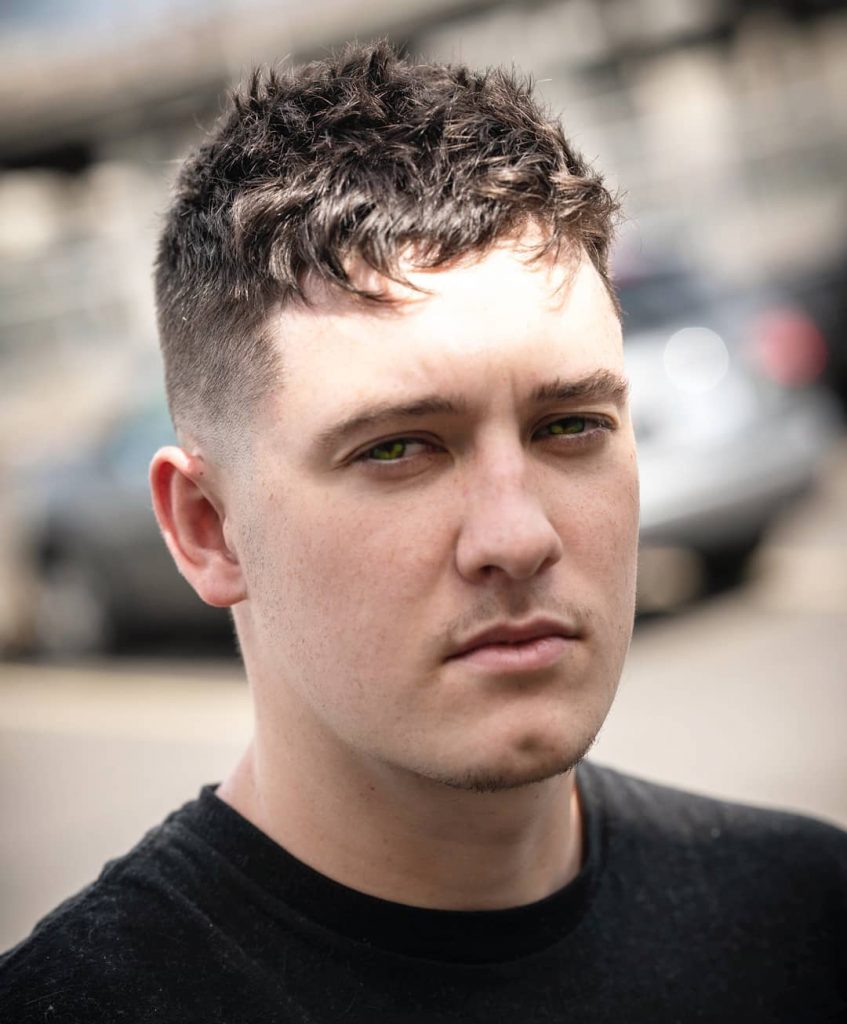 Short hairstyles for curly hair often remove all traces of texture. The textured crop is designed to enhance texture for straight hair so guys with curly hair are ahead of the trend. The cut removes any weight while leaving plenty of natural texture. Get a little bit more control with a matte pomade.
2. Curly Top, Short Sides and Back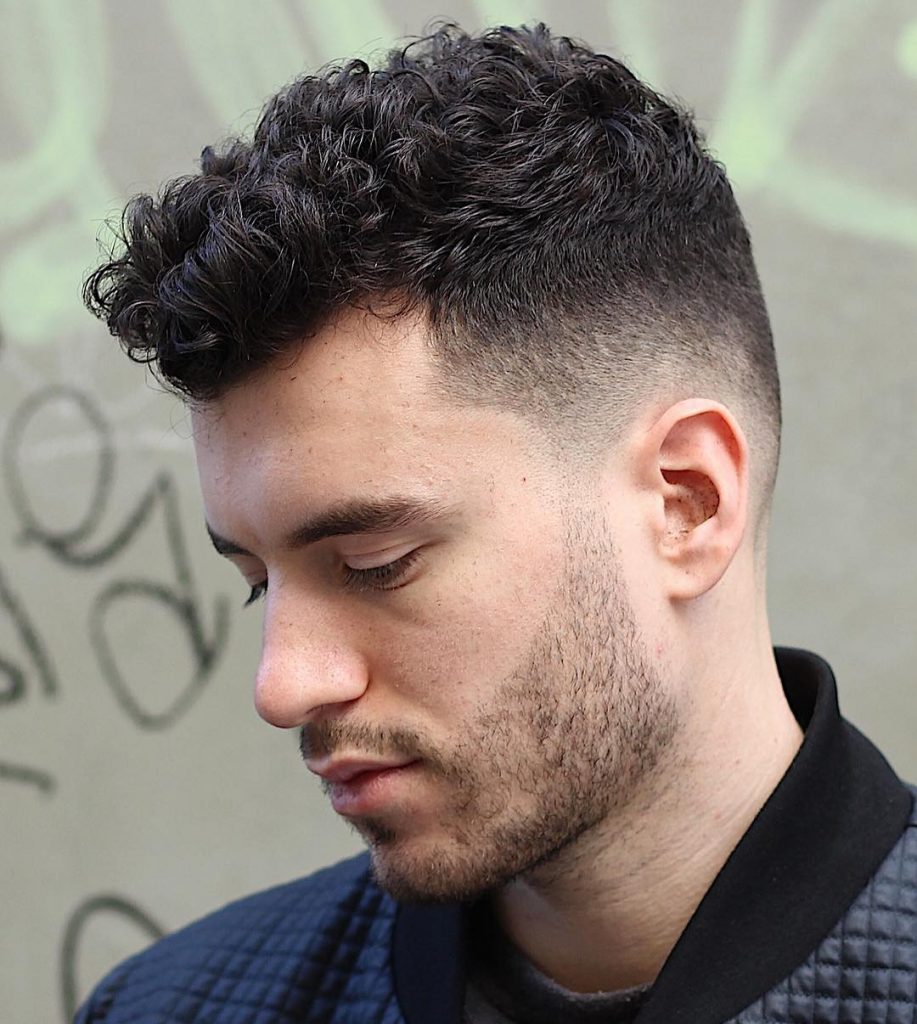 Tight curls don't need much length to pop. This high and tight fade haircuts keeps the sides and back short while leaving short curls on top.
3. Short Men's Haircuts for Curly Hair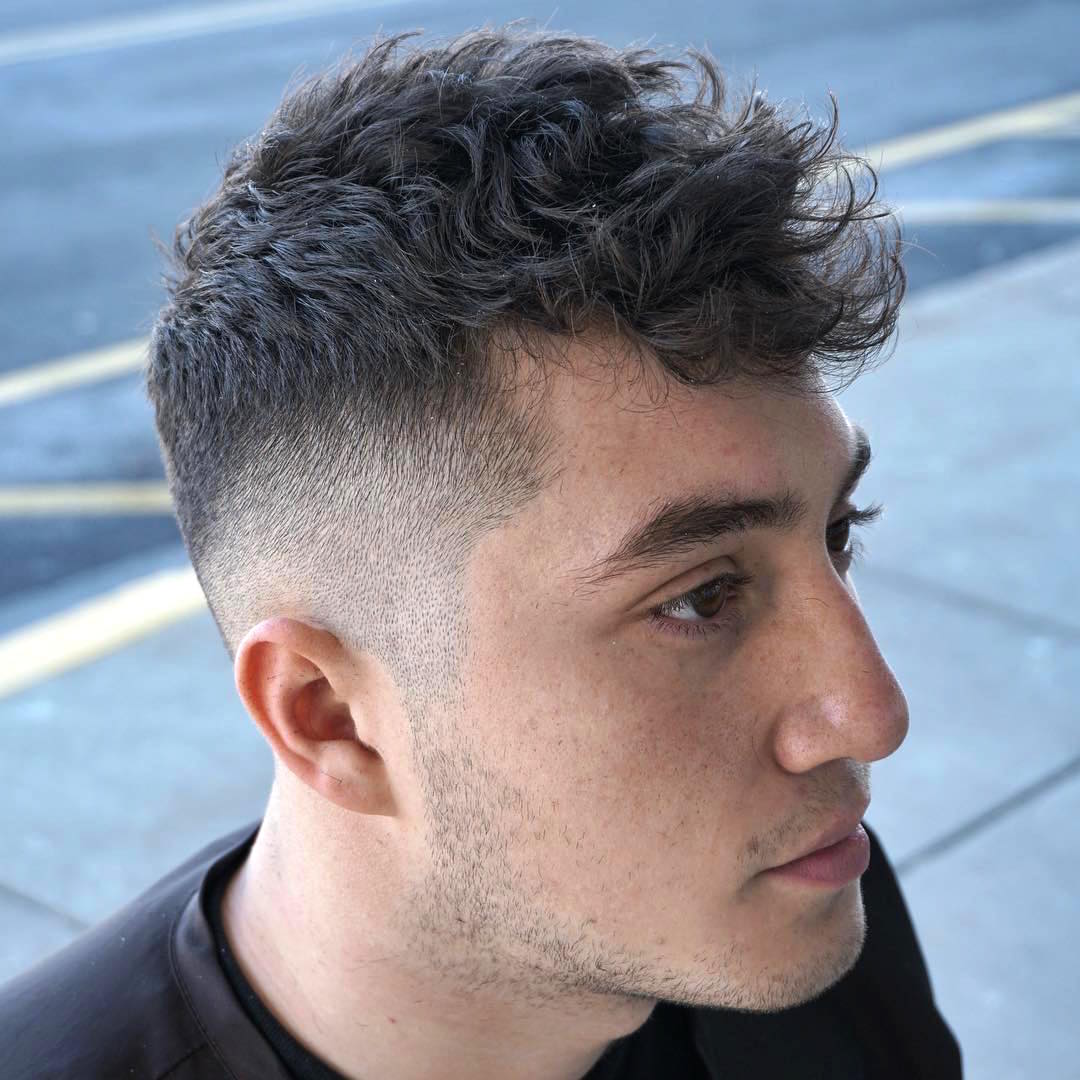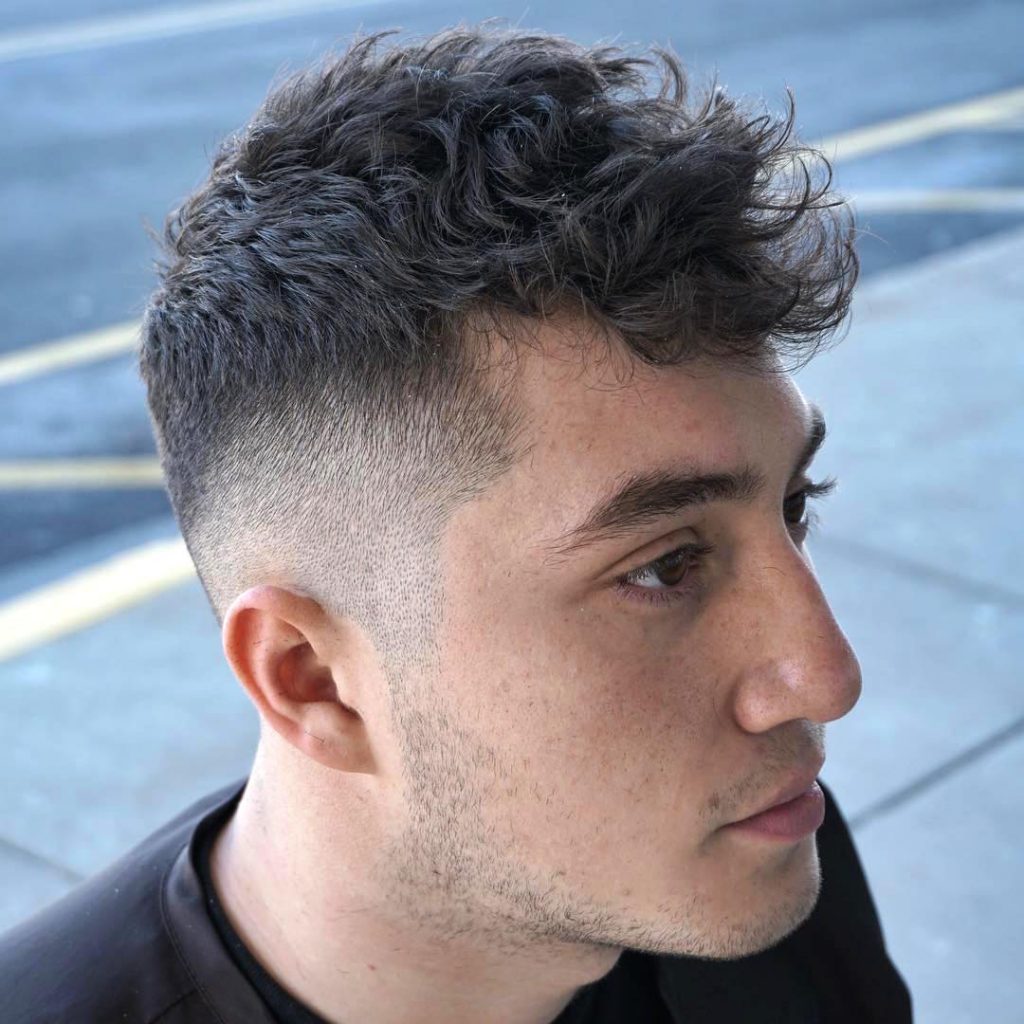 This is a longer version of the textured crop with more length (and curl) at the forehead. Use a curl cream or flexible pomade to keep hair in place and fight frizz.
4. Taper Haircut for Curly Hair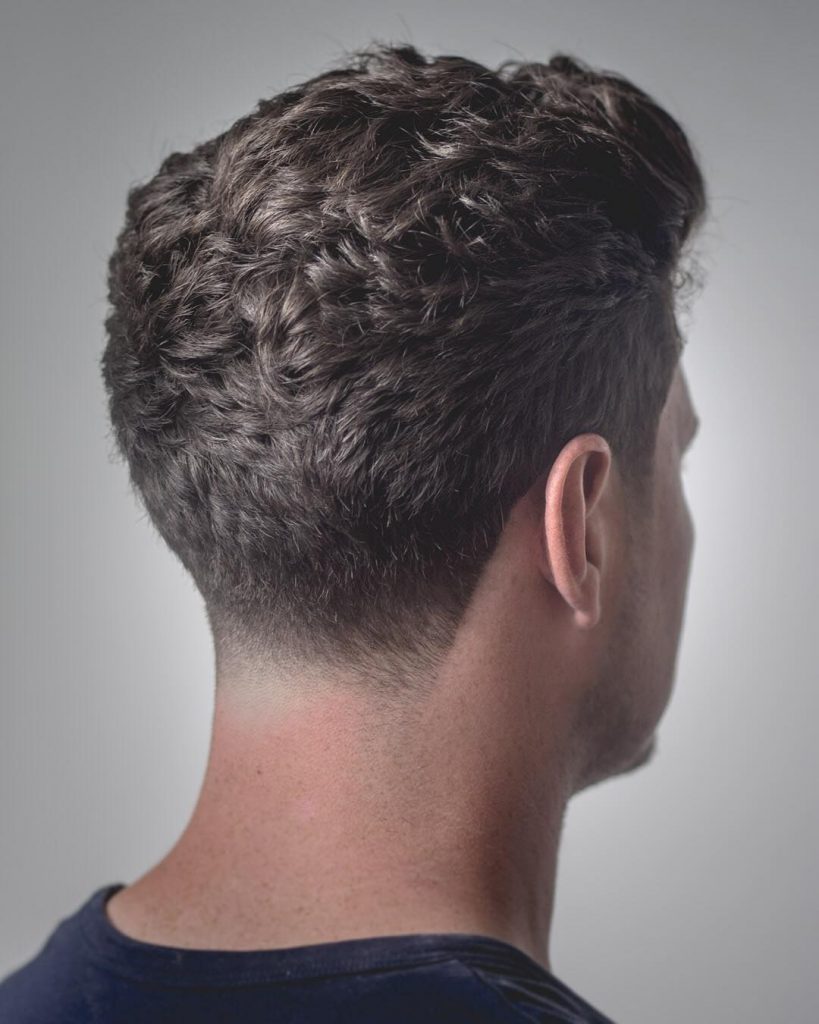 Fade haircuts are a good, but not the only, option for curly hair. This taper haircut is short all over with some more length at the top. Curly hair adds attractive texture and volume all over.
5. Curly Combover Fade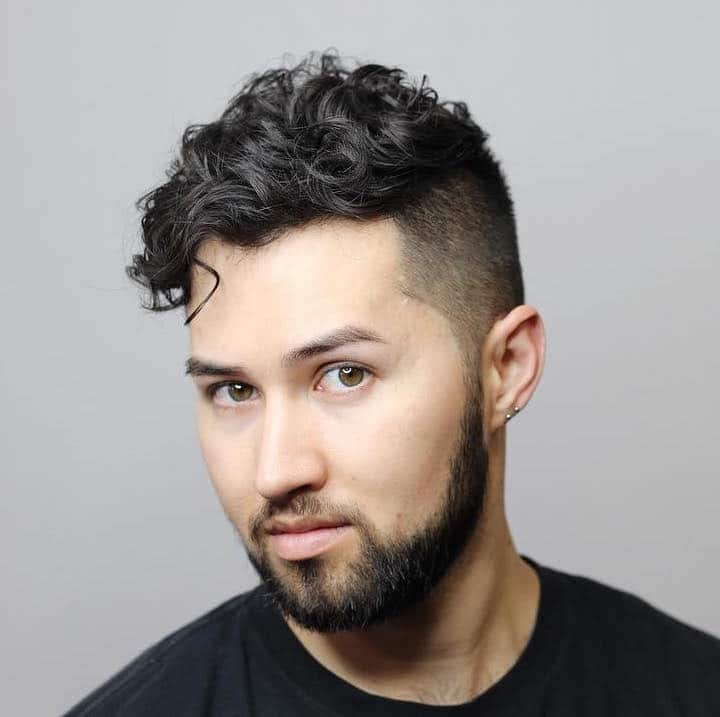 An undercut makes it easy to create a side part hairstyle without the side part. Just add a touch of of pomade for hold and work hair over to one side.
6. Curly Drop Fade Haircut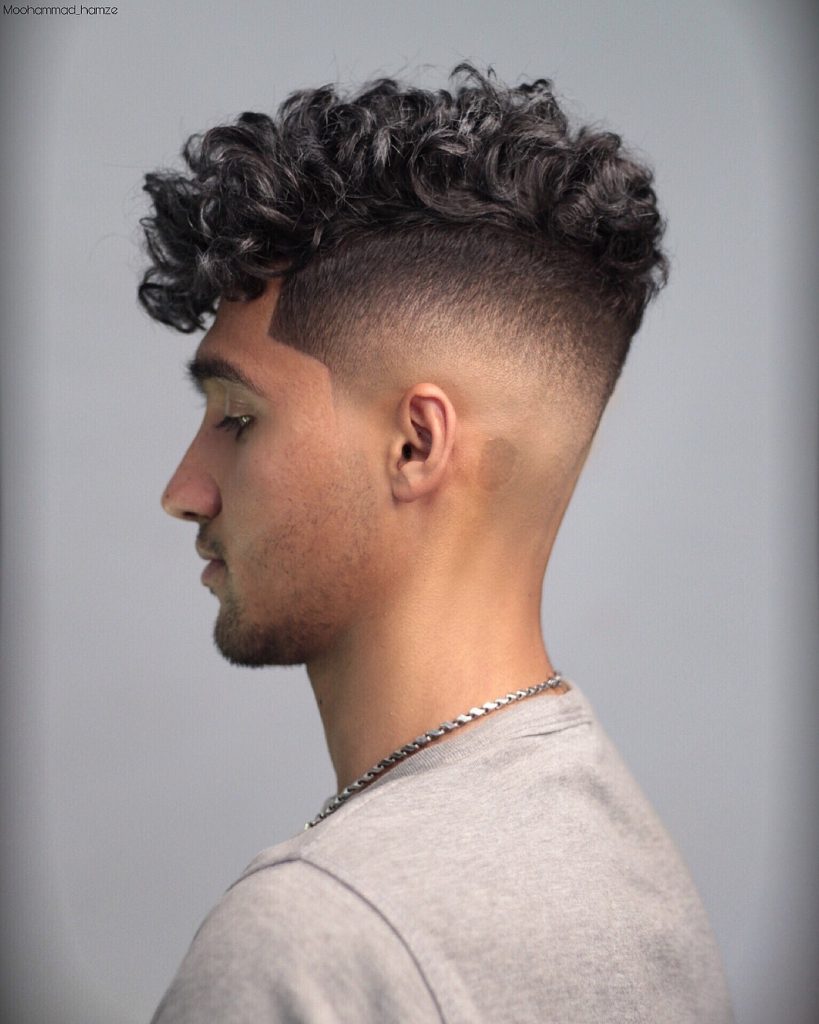 There are lots of ways to wear curly hair with a fade. Curls can be short or longer, styled forward or over to one side. The type of fade can be low, medium, high, or this cool drop fade that drops down behind the ear.
7. Curly Mohawk Fade Haircut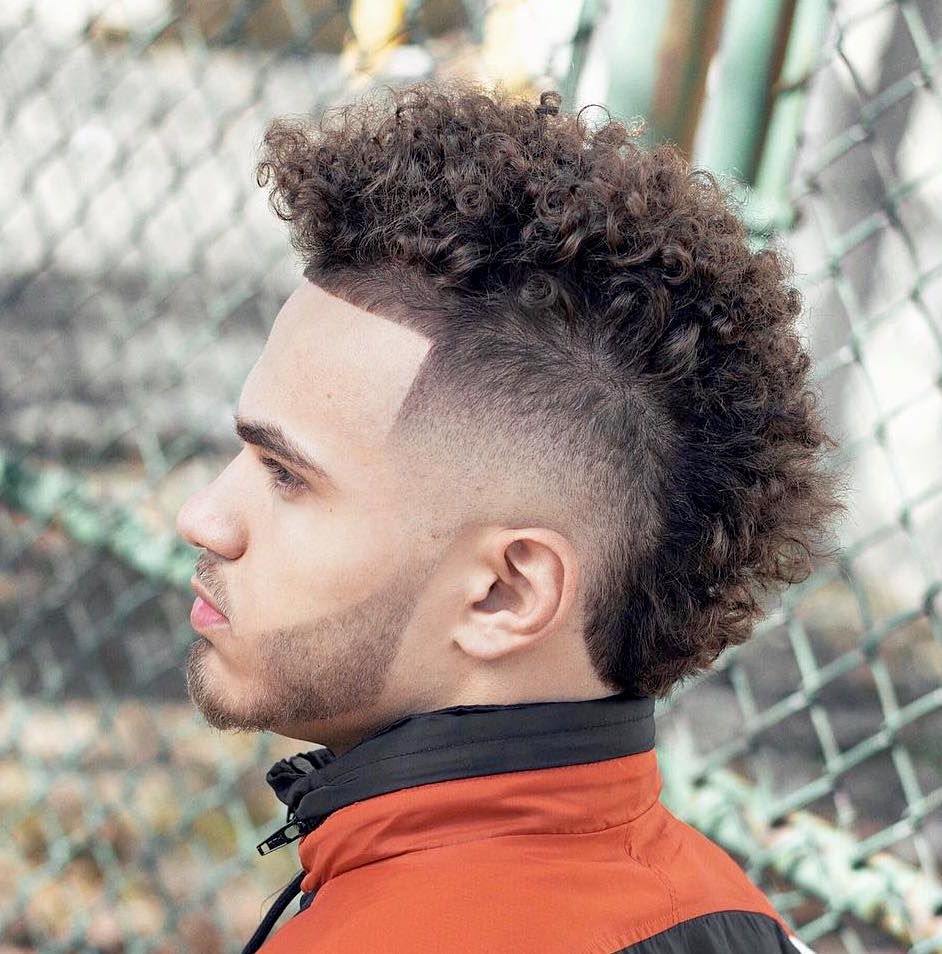 Curly hair can create a voluminous mohawk without much help from hair product. A line up plus burst fade leave a wide arc of curls.
8. Long + Curly High Top Fade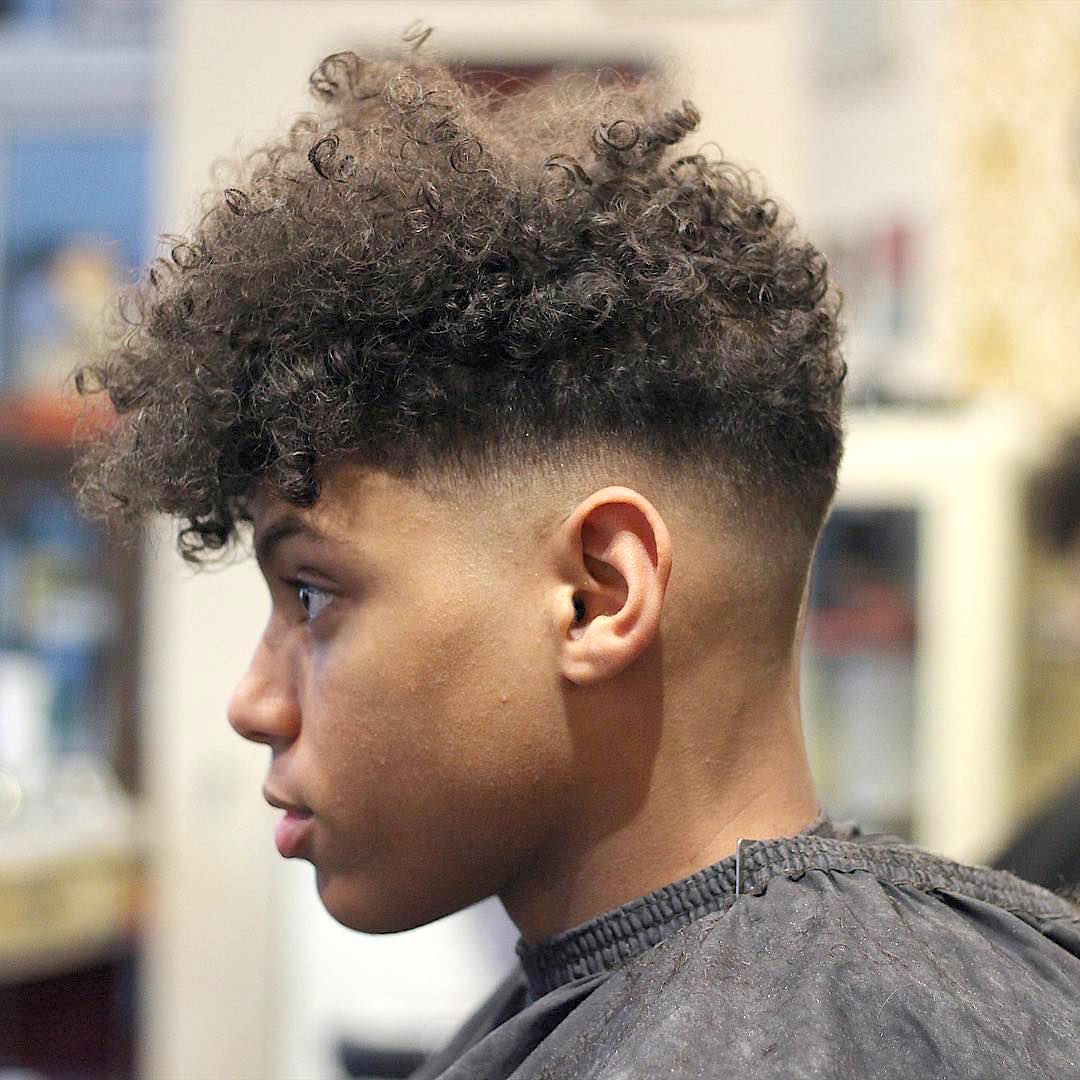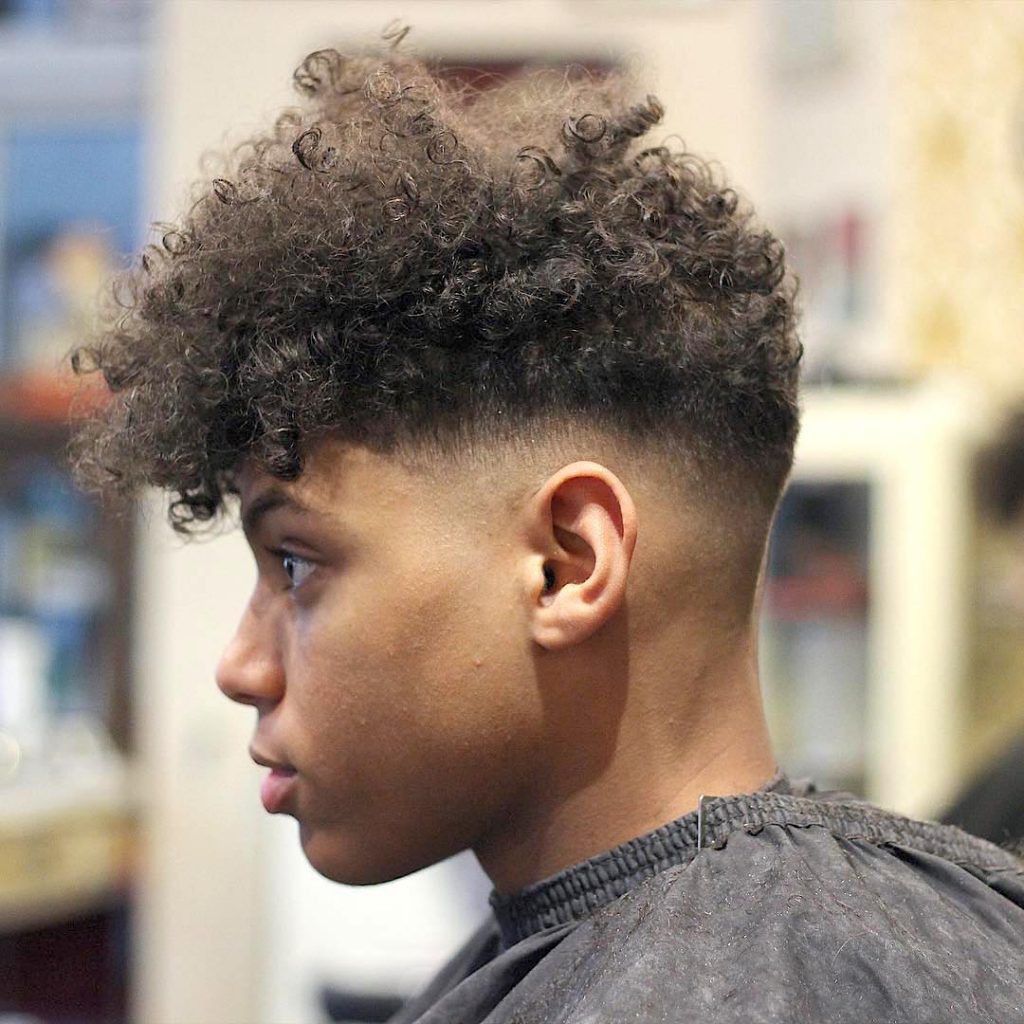 Instead of a flat top, try this curly high top fade. Curls can be short or medium length like above but either way, a burst of curls over a tight fade is a winning combination.
9. Mullet Haircut for Curly Hair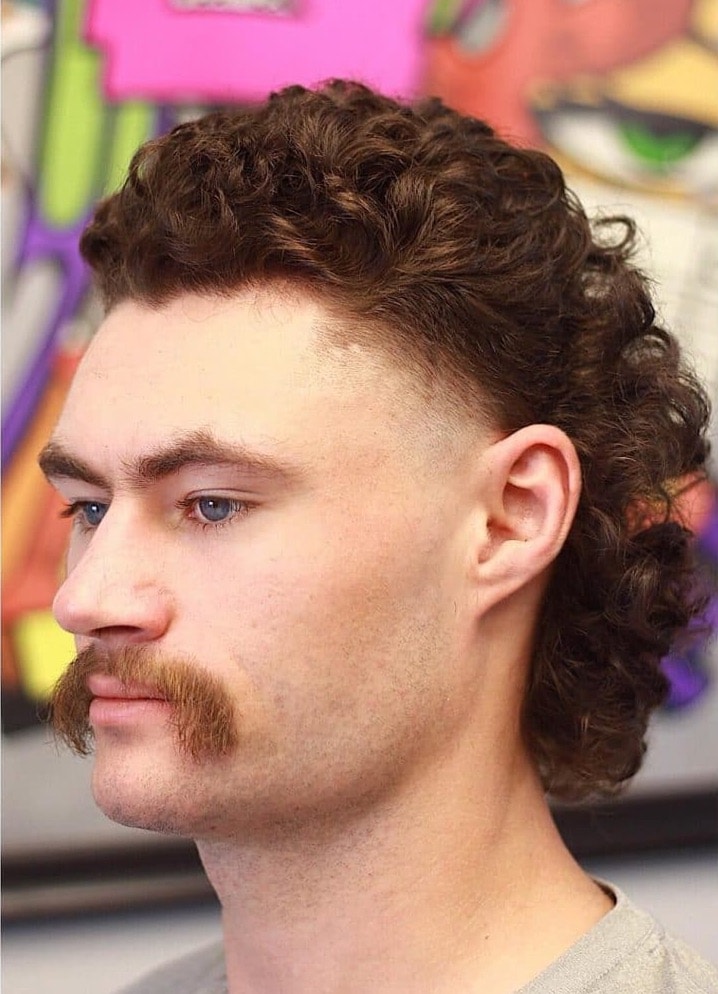 Maybe it's all those years of watching hockey and baseball but we enjoy a good mullet haircut and love a great one. Curls put plenty of flow into this Kentucky waterfall while a temple fade creates a streamlined profile. A handlebar mustache completes the look.
10. Curly Mop Top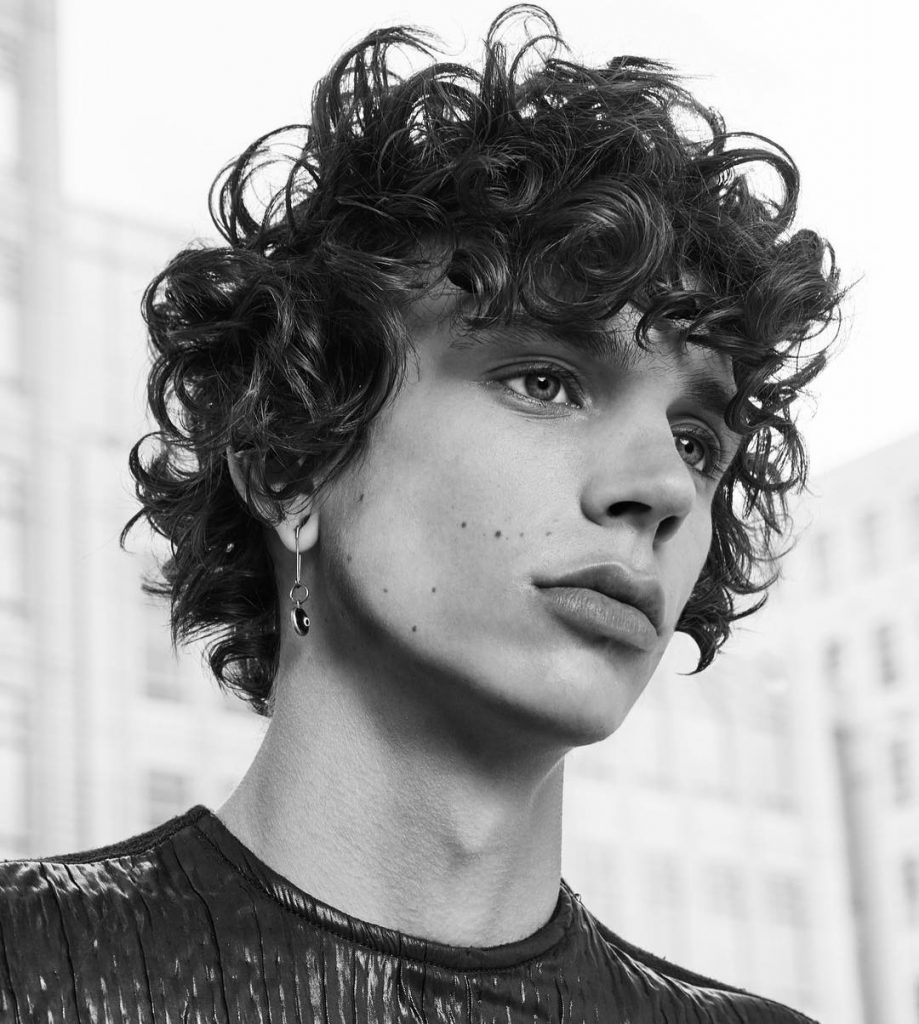 This medium length curly haircut lightens up thick hair enhances texture while creating a cool round silhouette, almost like a really loose afro. This is a cool look that has been seen on curly-locked celebrities Adrian Grenier, Darren Criss and Andy Samberg.