Baseball may be taking over hockey as the most bearded sport. Whether beards are popular on the diamond due to fashion, superstition, or ease of grooming, it's another way that players can set themselves apart on the field.
That is everyone except for the New York Yankees. A rule banning facial hair started by George Steinbrenner in 1973 continues today. The policy allows for neatly groomed mustaches only, no hair below the lip. While players like Johnny Damon and Kevin Youkilis shaved to become Bombers, the team was not enough to convince Brian Wilson to lose his signature black beard.
The rest of the league is enjoying their facial hair freedom. So much so that there several MLB beards have their own Twitter accounts. Here are 10 of the best baseball beards, in order from short to long.
Jose Bautista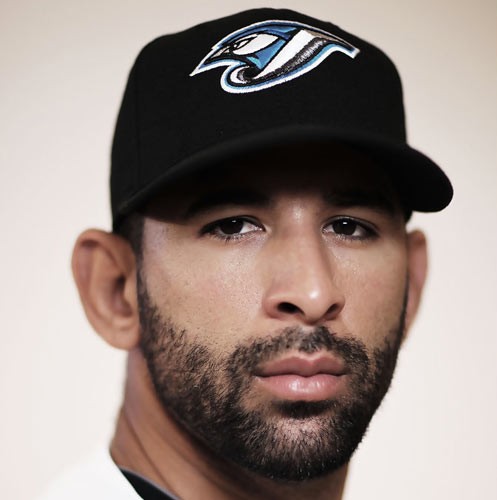 The Toronto Blue Jays right fielder is the epitome of a short groomed beard. Also known as Mr. Joey Bats, Jose Bautista could grow a much longer beard but prefers this clean cut style.
Clayton Kershaw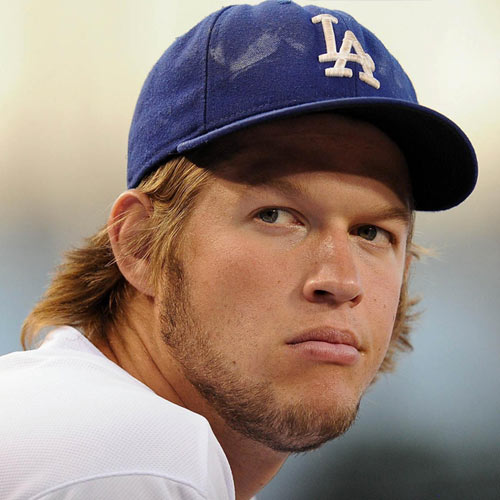 Right now, LA Dodgers pitcher Clayton Kershaw's facial hair is longer but we like this groomed beard without a mustache, aka the Dutch beard. To help fill in the gaps, fellow Dodgers players pooled their money to buy him a year's supply of Vitabeard, promising a faster, stronger beard with less itch, for Kershaw's recent 27th birthday.
Robinson Canó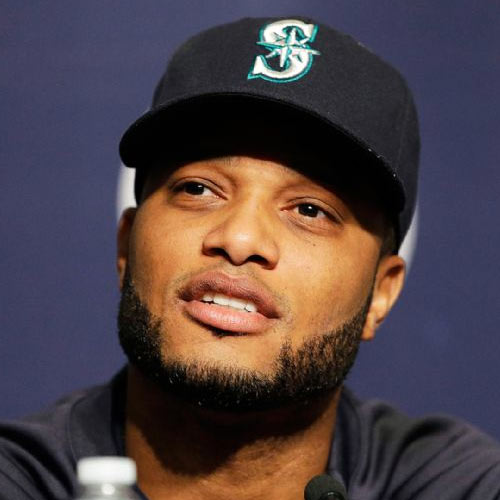 The former Yankee is making the most of leaving the no facial hair policy behind. Now the Seattle Mariners second baseman sports this distinctive beard shape that adds new angles to an already angular jawline. It won't work for just anyone but it works for Canó.
Matt Kemp
The San Diego Padres slugger is know as the Bison but now for his facial hair. A beard doesn't have to be long to be badass. The short beard is well manicured with defined edges.
Bryce Harper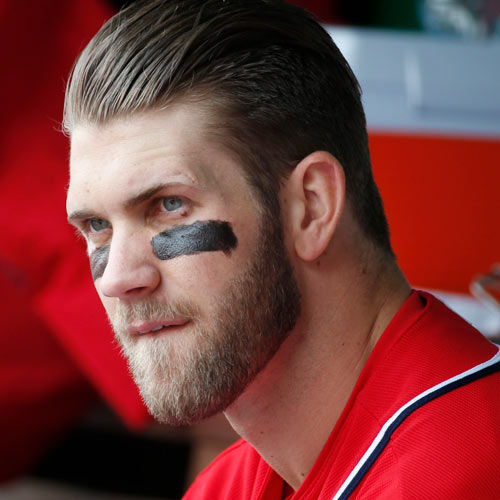 A collision with the outfield wall in 2013 forced Washington Nationals right fielder Bryce Harper to shave his beard. While Dodgers broadcaster Vin Scully hoped that the clean shaven face would continue, Harper's beard is back with a vengeance in 2015. Check out it's Twitter account.
Kirk Nieuwenhuis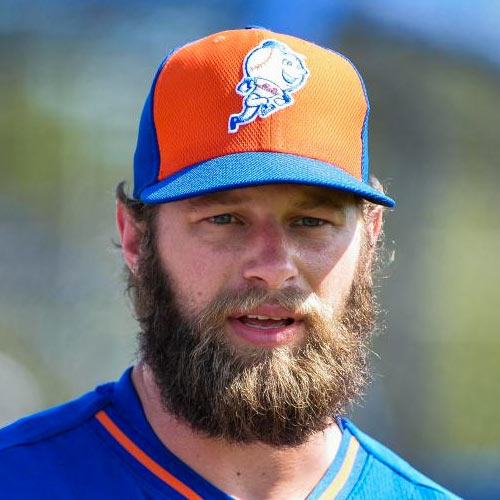 New York Mets outfielder Kirk Nieuwenhuis sports a thick and healthy Garibaldi beard. This beard type features a wide and full beard with a rounded bottom and an integrated mustache. Nieuwenhuis shampoos and conditions facial hair everyday to keep it soft for his wife.
Daniel Norris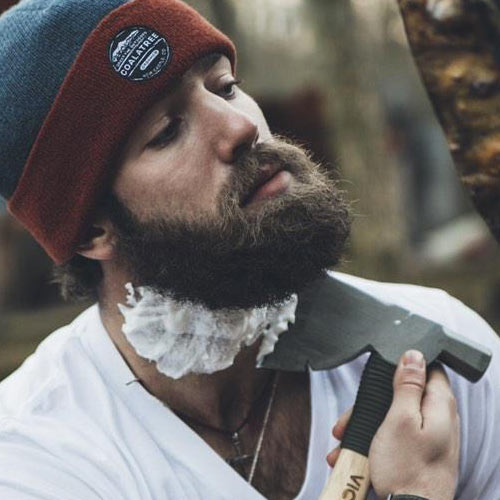 Daniel Norris, aka "van man," has been called the most interesting pitcher in baseball. While waiting to get signed with the Toronto Blue Jays, he lived in in his VW van Shaggy in a Florida parking lot. As a self-described nonconformist, of course shaving with a razor just won't do.
Dallas Keuchel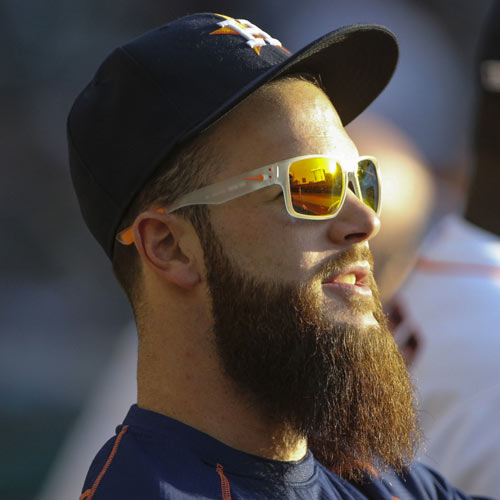 Thanks to care and grooming, Houston Astros pitcher Dallas Keuchel's impressive facial hair is "healthier than the average beard." Daily shampoo and conditioner plus dedicated products like beard oils keep hair clean, soft, and manageable. Check out his beard's Twitter.
Brian Schlitter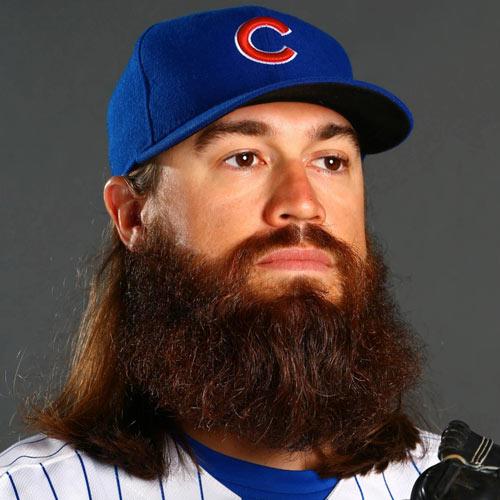 Chicago Cubs relief pitcher Brian Schlitter has cultivated an impressive amount of hair. Not only does he have a thick full beard but flow that any hockey player would be envious of.
Brian Wilson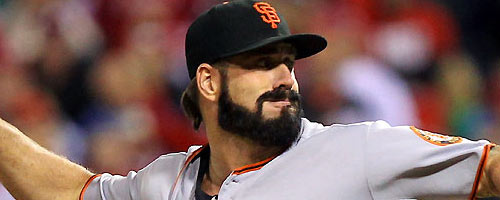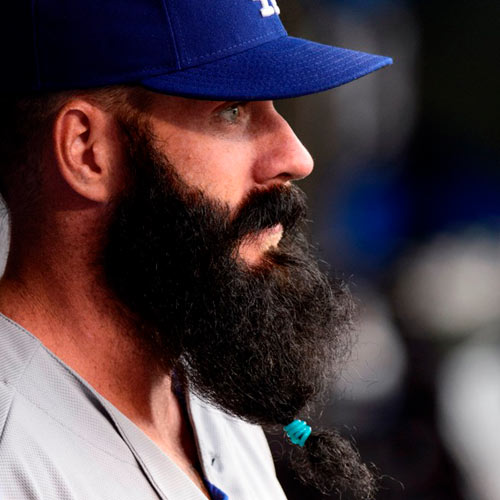 Perhaps the most talked about beard in baseball, relief pitcher Brian Wilson started out the 2010 season with a conventional beard and began dying it black that year. After winning the World Series that year, the beard continued to grow until it became what it is today. The beard is so now epic, Wilson secures it with an elastic. According to the Brian Wilson's Beard Twitter, it's the "Chuck Norris of facial hair.
These 10 players are just a few of the many many beards of baseball. There are plenty more epic beards and short groomed stubble. How long will the "beard epidemic" last? It's hard to say but for know it's fun to watch the wide range of facial hair on the field.