With the start of school and the changing of the seasons, fall feels like a new beginning. The start of something new is a great time for a new look. As well as updating the wardrobe, a new hairstyle is called for.
These guy's haircuts are cool enough to make an impression but easy enough to beat the final heat of summer. Whether you have thick or thin, longer hair or short, one of these stylish hairstyles is the perfect way to start a new season.
1. Thick Texture + Taper Fade + Shaved Line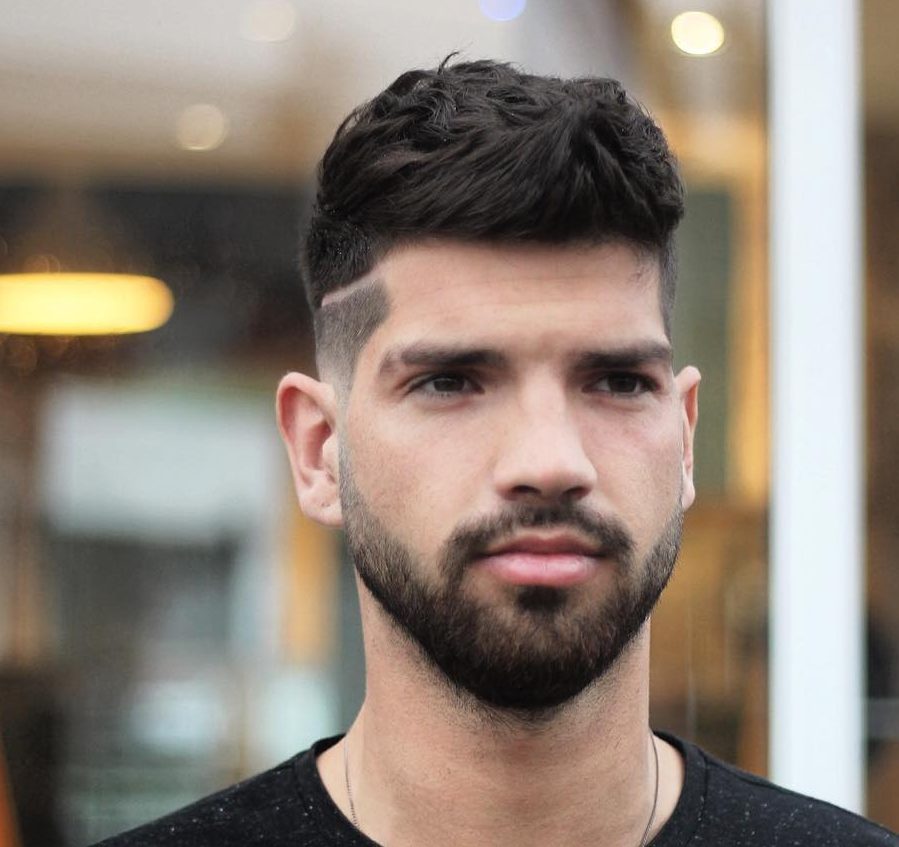 This stylish cut features plenty of on trend texture that also tames ultra thick hair. A taper fade around the sides and back keeps this cut cool and easy to wear while the shaved line makes a statement.
2. Volume on Top + Short Sides and Back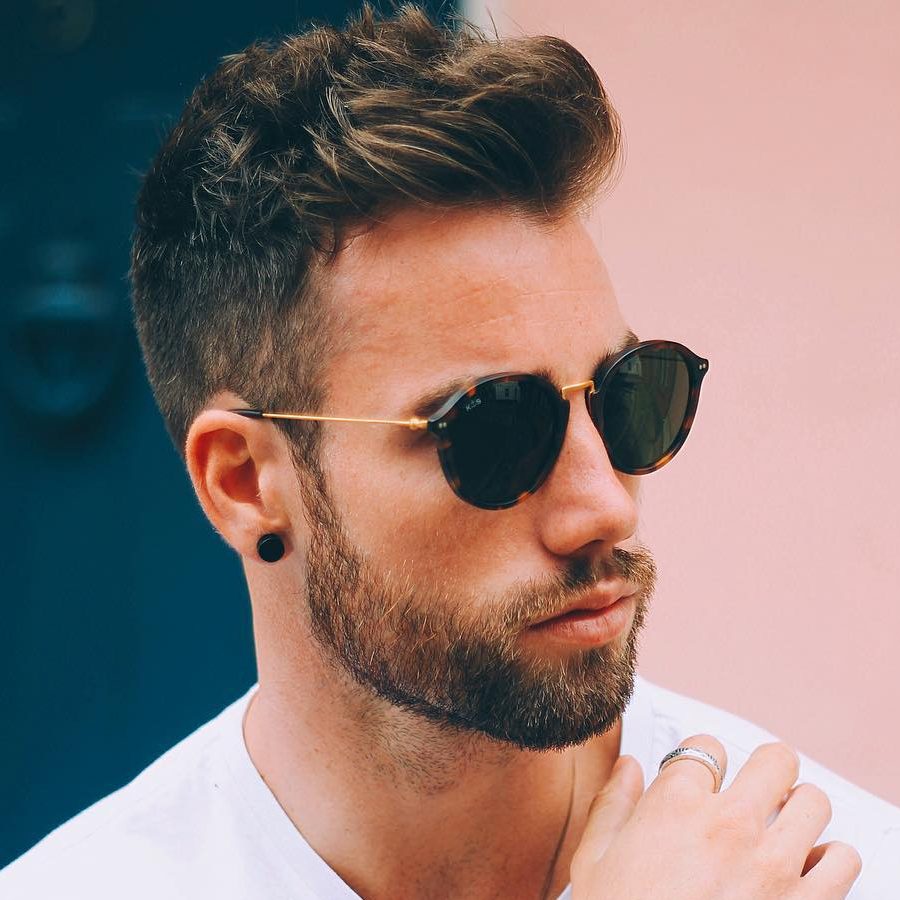 This long on top, short sides and back is one of the most popular men's haircuts because it looks so good. It works for all kinds of hair types, adding volume to thin or fine hair, like above, or lightening up thick hair. The short sides and back flow seamlessly into a groomed beard.
3. Textured Style + Rounded Neckline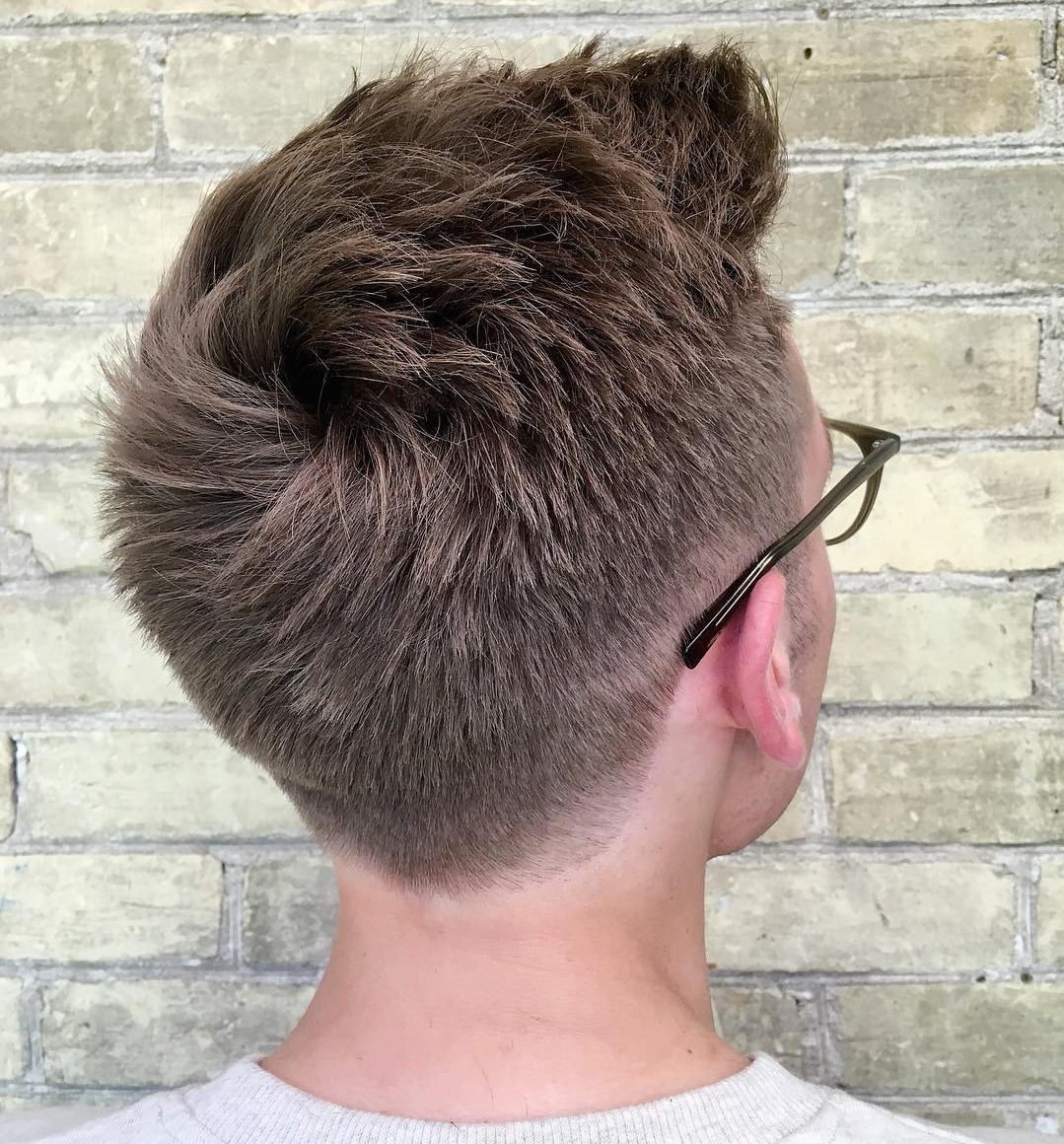 Every haircut is customized to your hair and face shape. This cool hairstyle works with the flow of the crown and hair's natural flow for an easy to style cut that looks great. Just add in a touch of matte product to add some messy texture. The rounded neckline adds a clean cut finish to the look.
4. Slick Back + Natural Flow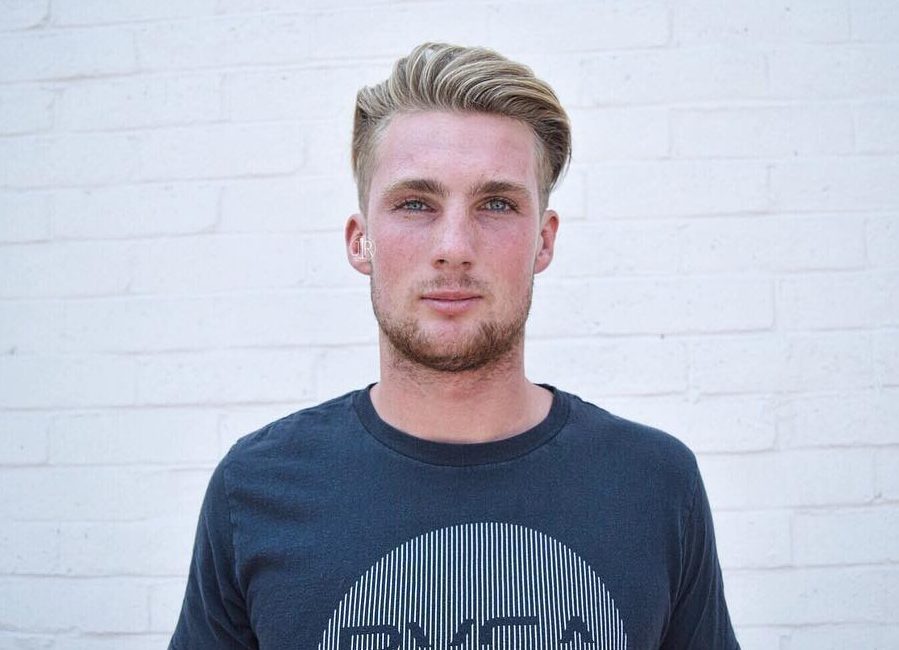 Jon Rowe – The Young American Salon
The Mad Men-inspired slicked back style is evolving. Instead of shiny and groomed, the look here is about a natural finish and movement. This fresh style does just that, cleaning up longer hair but leaving plenty of personality.
5. Side Part Hairstyle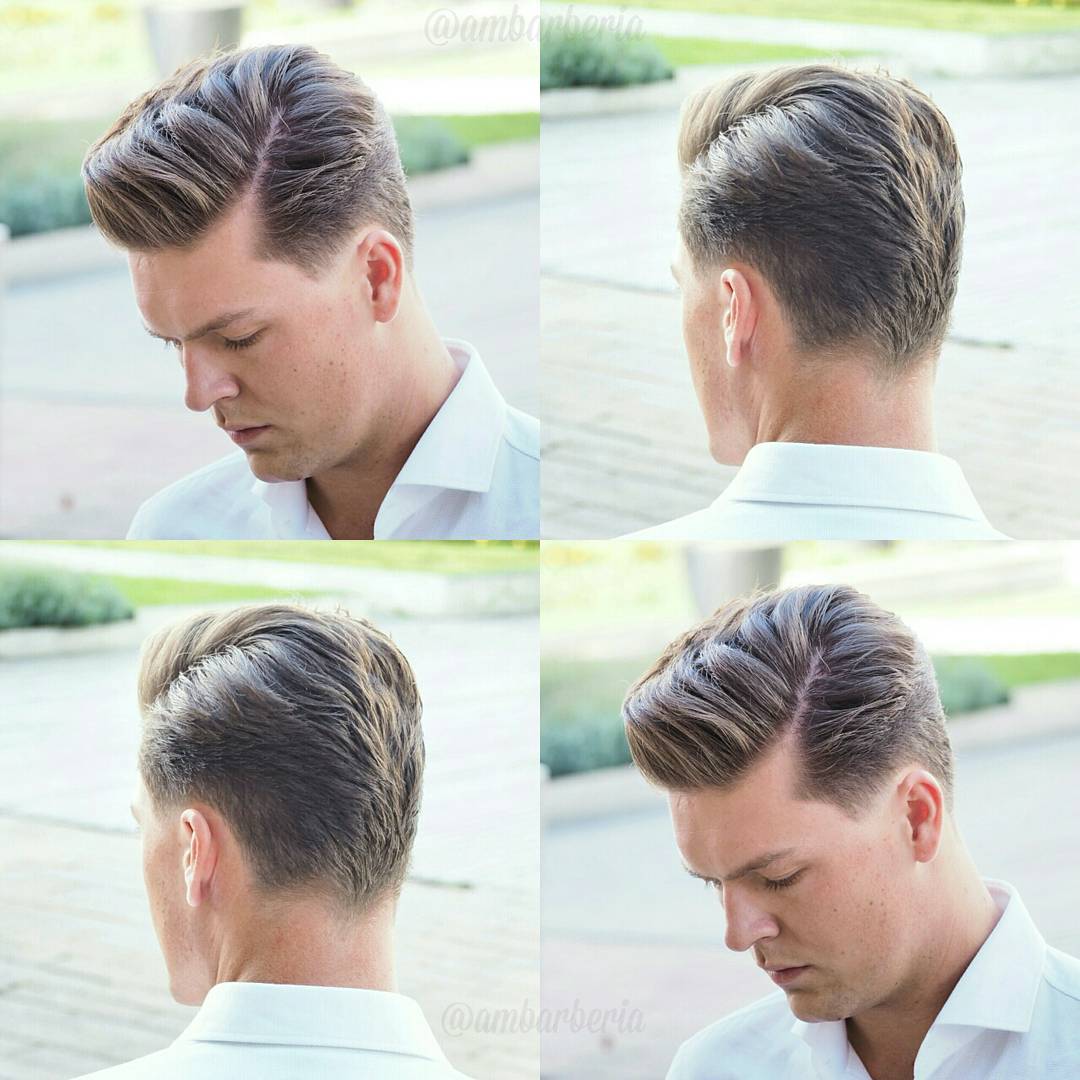 The side part haircut is always popular because the volume and asymmetry flatter all face shapes. This cool cut works for conservative preppy styles as well as hipster looks.
6. Textured Pomp + Line Up + High Fade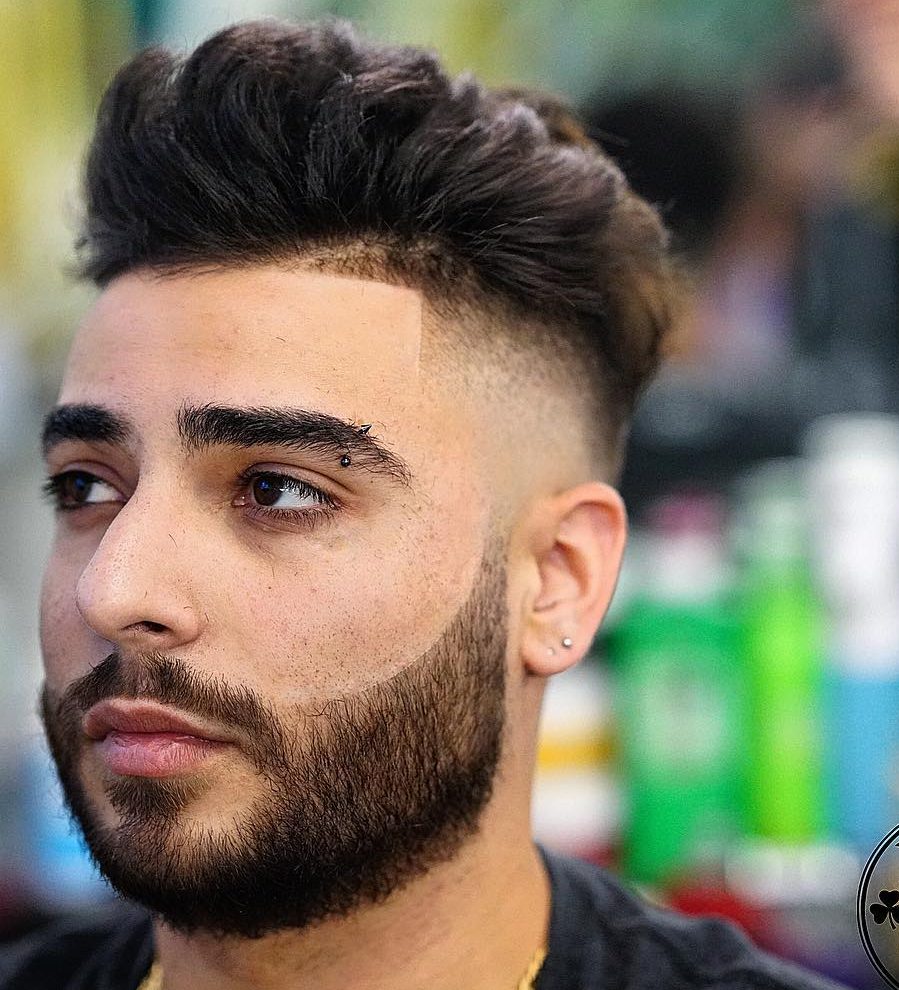 The pomp is another classic men's hairstyle that is super popular. This version gets a modern makeover with a matte finish plus texture on top and a high fade at the sides. Instead of the usual natural hairline, a line up adds an unexpected right angle that contrasts with the blurry fade.
7. Textured Spikes + Platinum Hair Color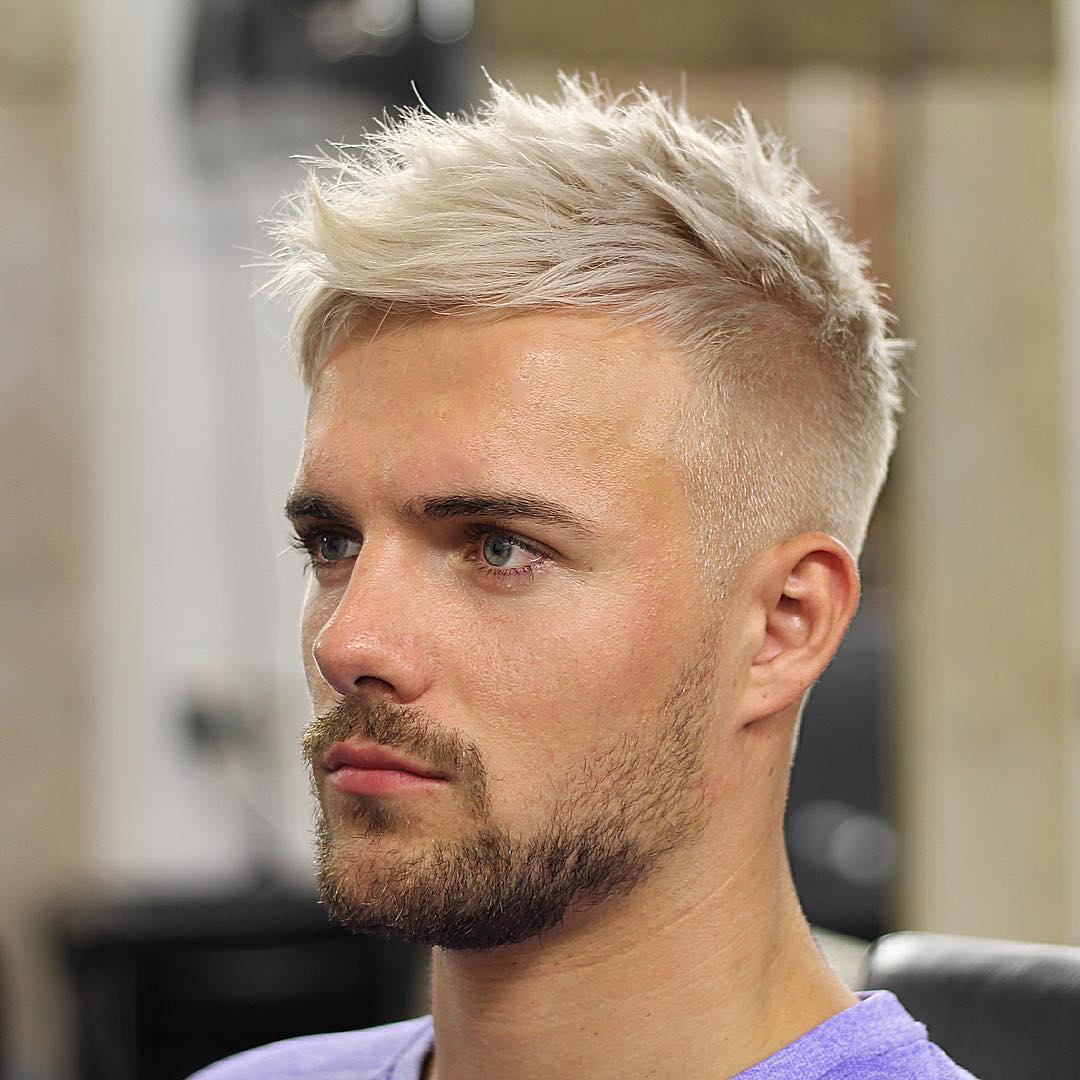 Cool hairstyles for men are about the cut as well as color. With layering to bring out texture, this is a great cut for guys with fine or thin hair. The platinum makes these messy spikes stand out even more.
8. Short Haircut + High Fade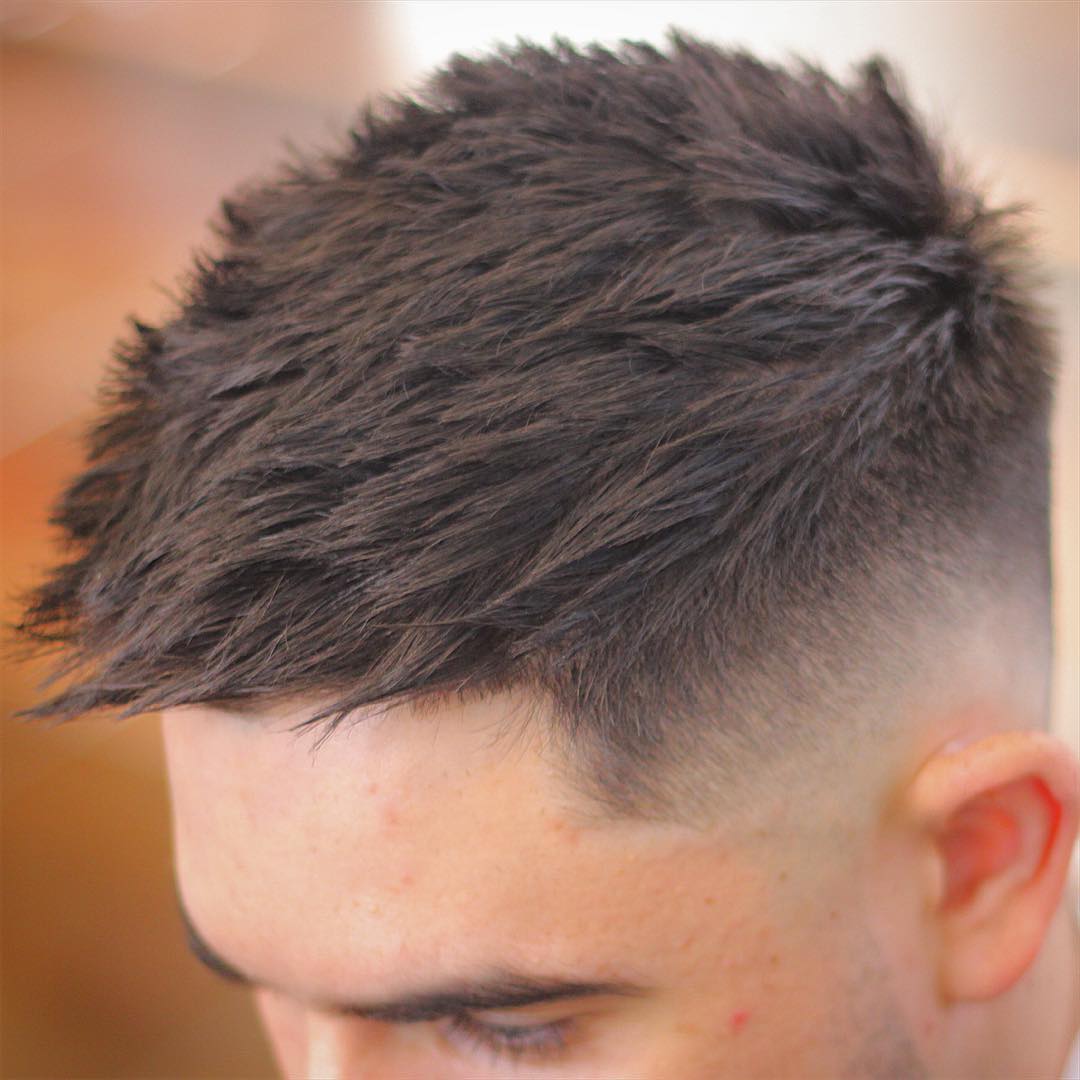 For guys who like the ease of low maintenance of short haircuts, here's one that has plenty of style. The high taper fade down to the skin adds a modern touch. It can be worn as is or with a touch of product to add texture.
9. Medium Length Curls + Line Up + Burst Fade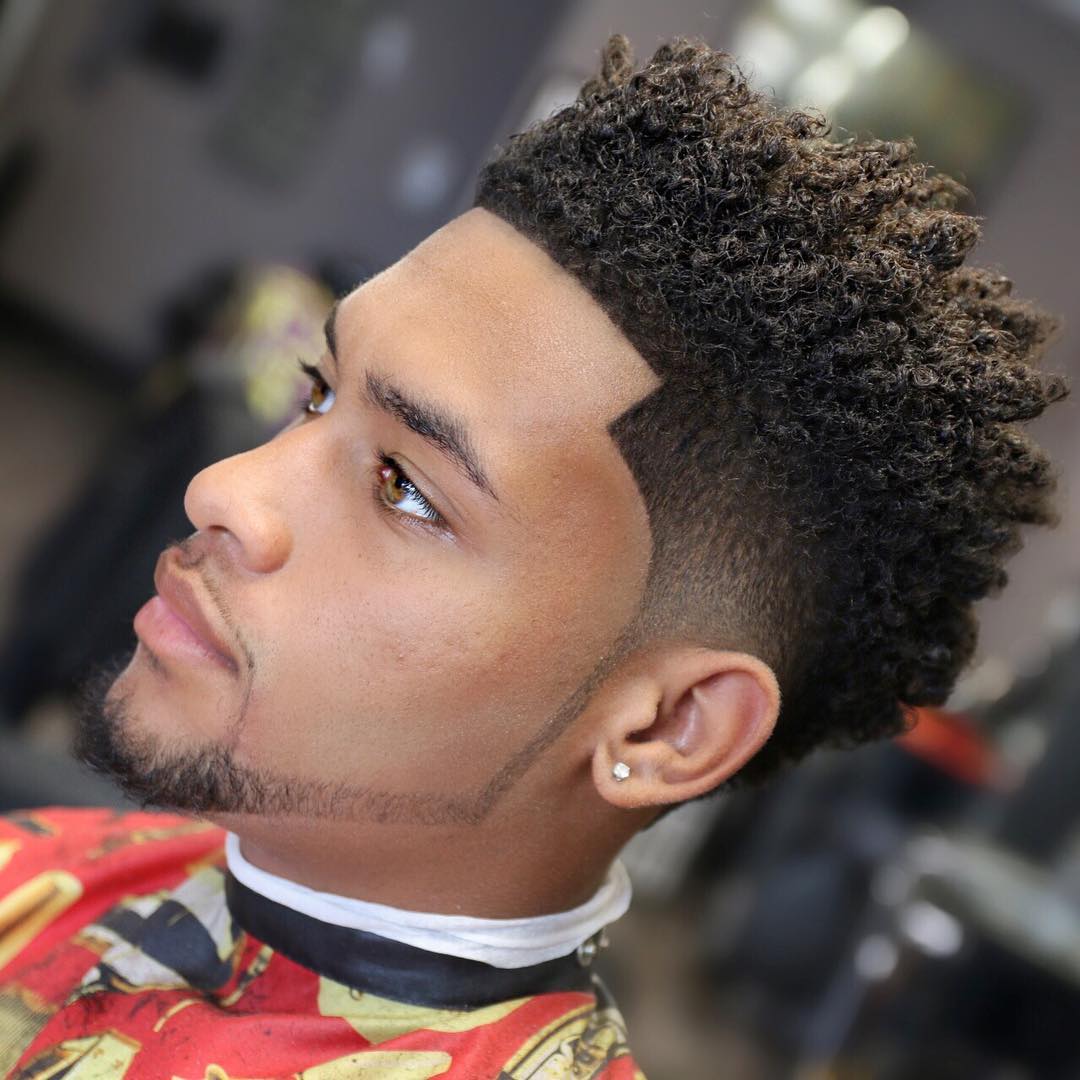 Texture is one of the top men's hair trends of the year. For guys with curly hair, get the look by letting that natural texture loose. This fresh style features medium length hair styled with a curl sponge and a line up and burst fade for clean edges.
10. Dry Slick Back + High Fade + V-Cut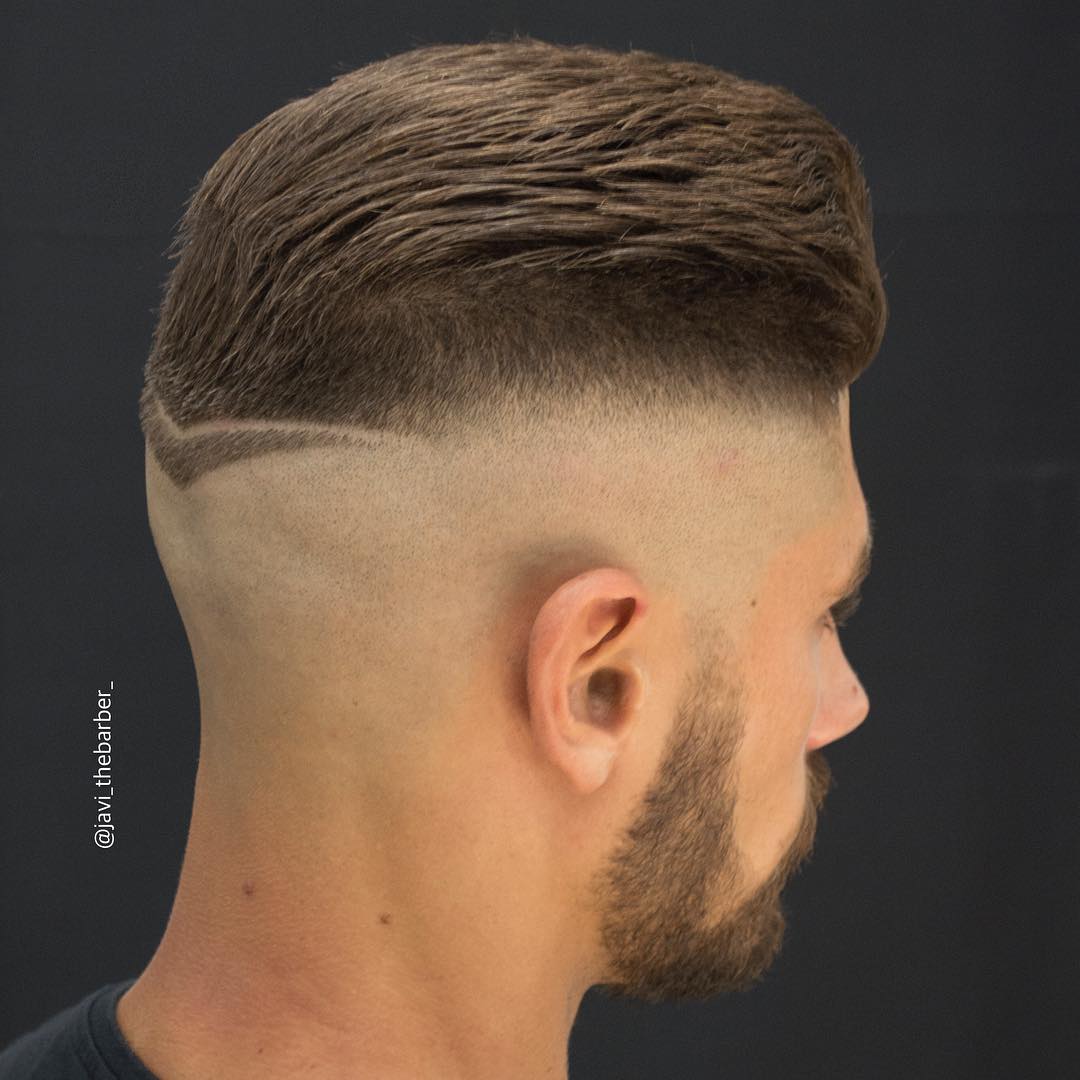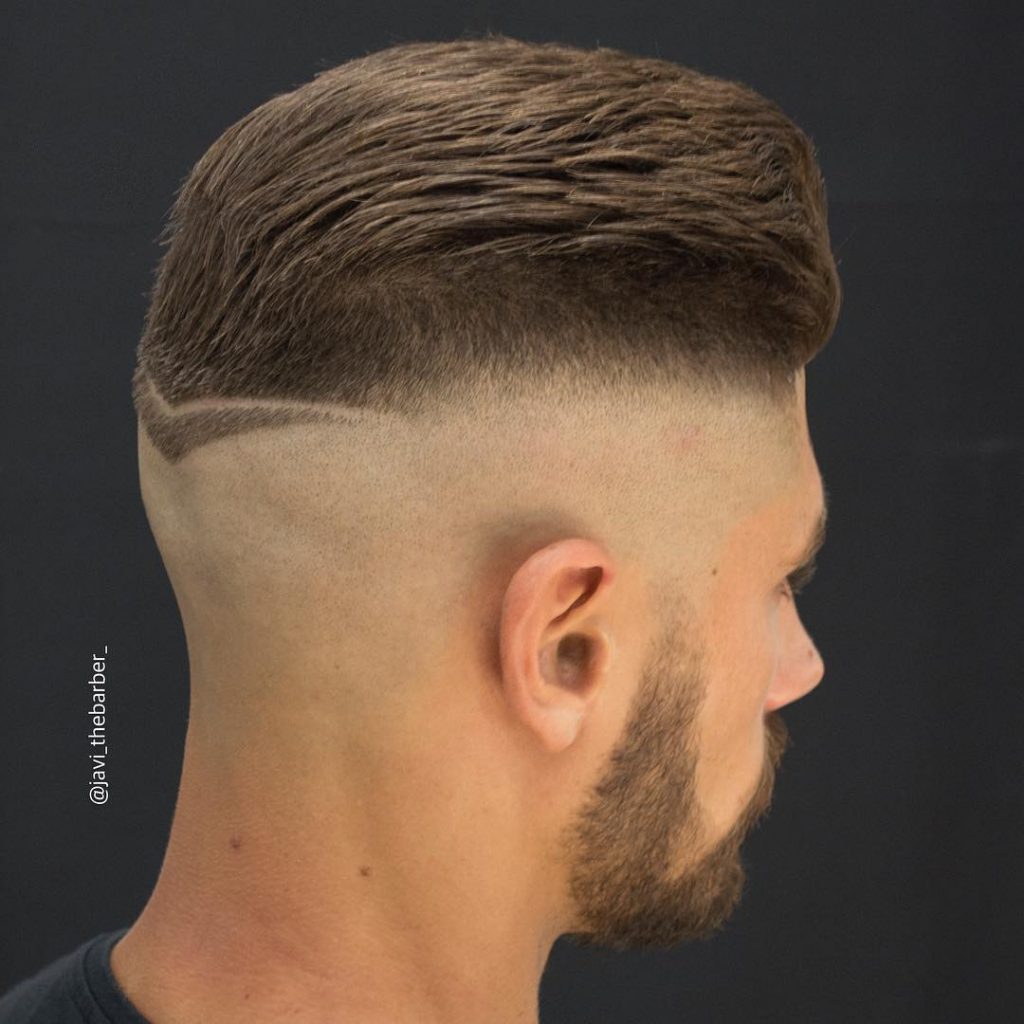 The V-shaped neckline is one of the boldest looks of the year. This cool cut takes the V-cut up above the neckline with a mid fade.
11. High and Tight + Hair Design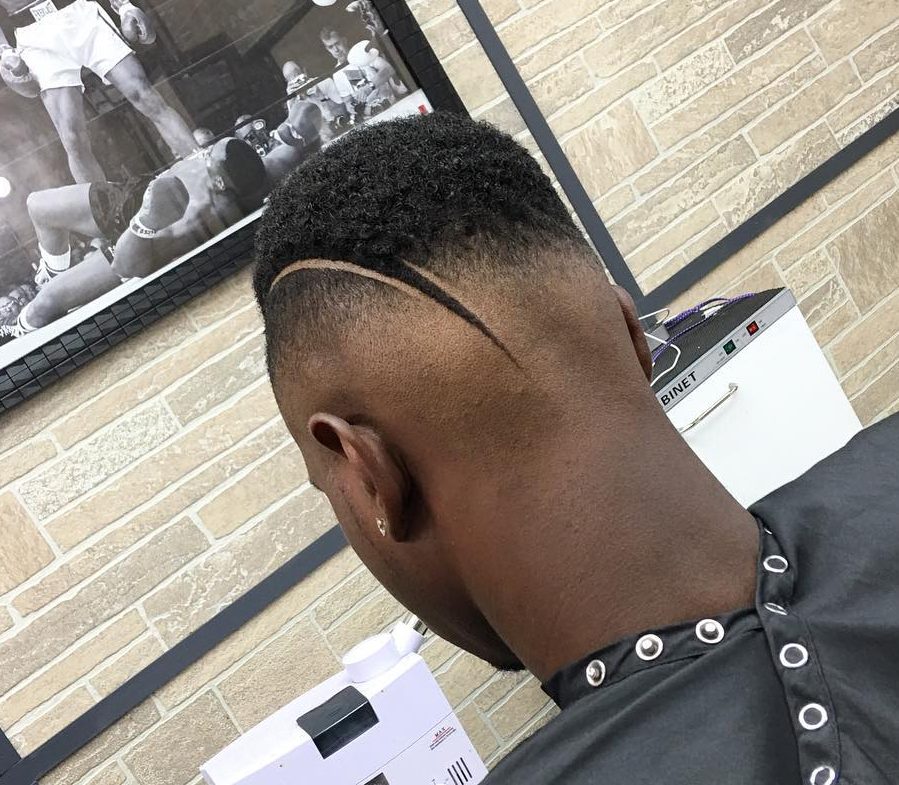 The high and tight is one of the most popular short hairstyles for curly and black hair. This version adds a hair design for a unique finish.
12. Wavy Slick Back + Neck Taper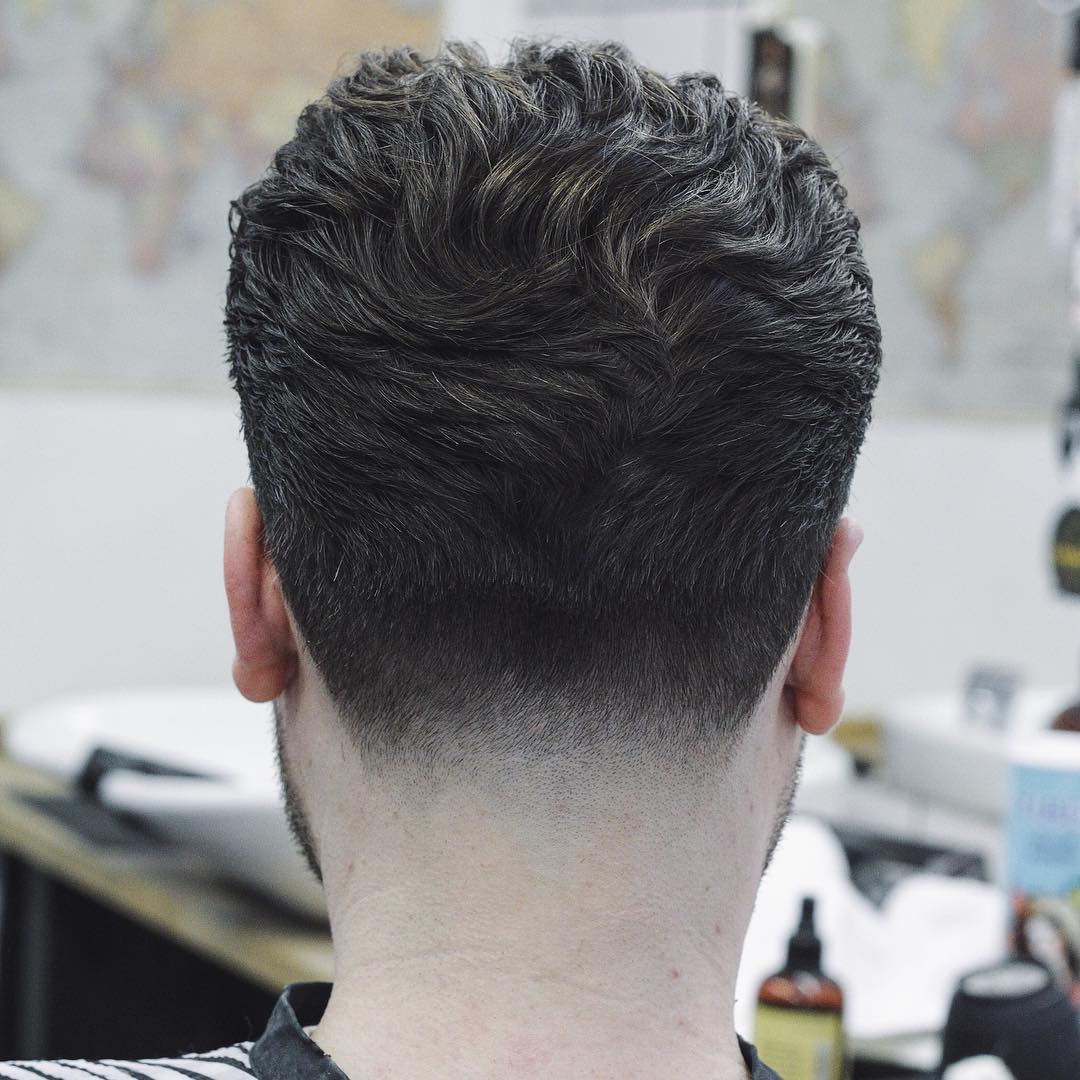 With lots of wavy texture on top and a quick blurry fade at the neckline, this cool hairstyle transitions from thick hair down to skin.