Short haircuts are the traditional go to look for most men. It is easy to manage, quick to style and looks crisp and clean.
Even with short hair, there are lots of ways to add style. A burst fade, tape up or razor fade do it in the cut. Or add spikes, texture or forward fringe when you style hair.
If you want more than the usual crewcut or buzz, check out these top short haircuts for men. All of these cuts and styles have a feature that sets them apart from the same old.
15. Classic Short Men's Haircut Slicked Back + Taper Fade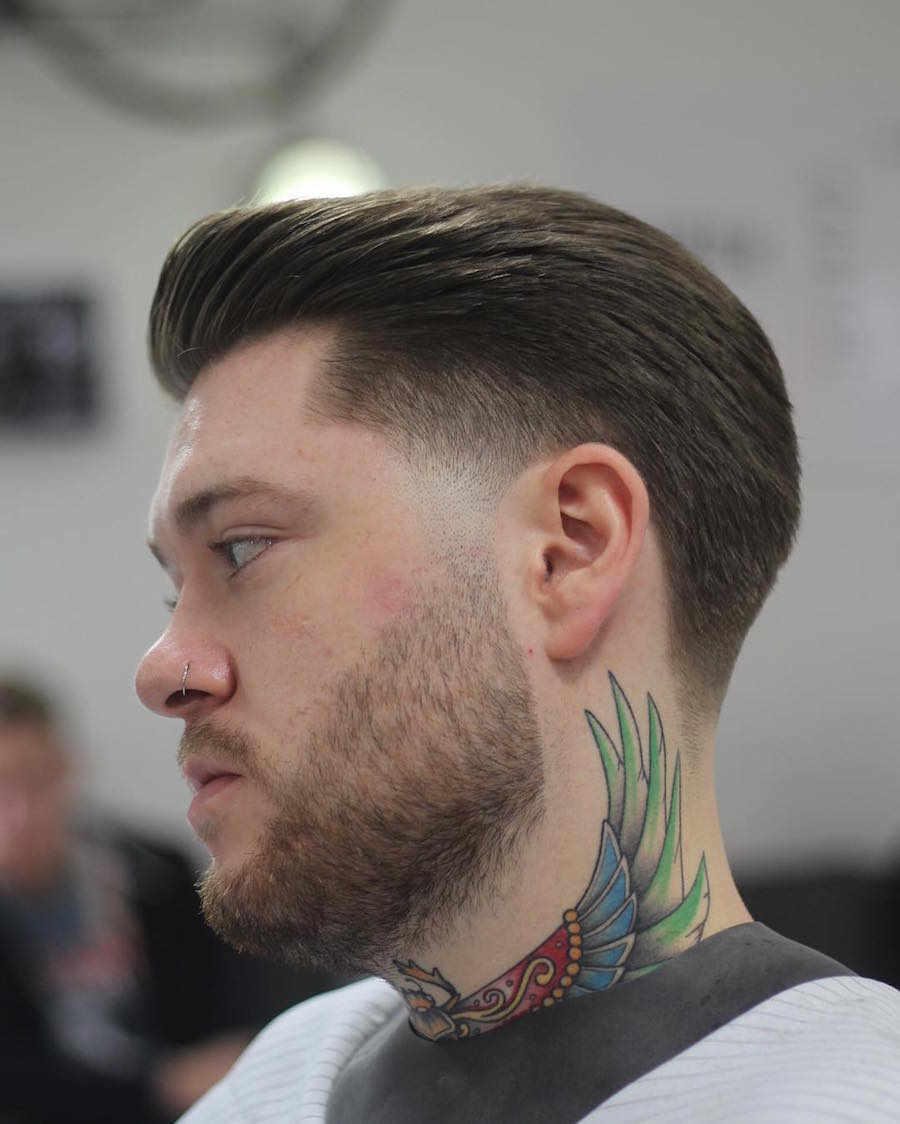 Haircut by Reece Beak
If you love the slick look, but don't want all that length, this is the cut and style for you. Hair is no longer than 2″ on top and styled straight back with a natural finish. A tape up around the hairline completes the clean cut style.
14. Modern Crew Cut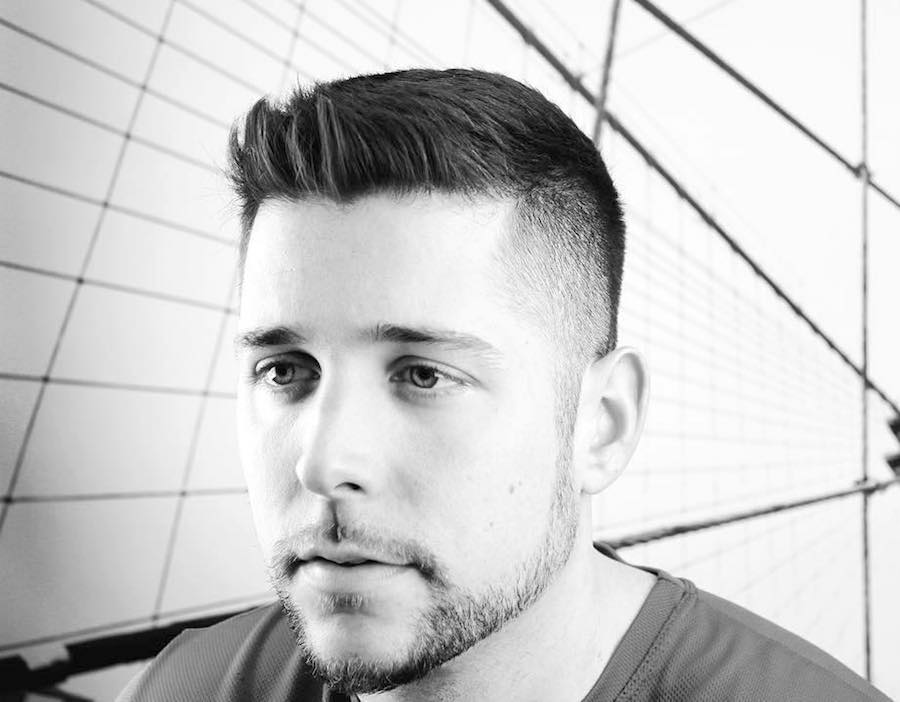 Haircut by Keller
This military-inspired cut is updated with faded temples that blend into a short beard. The top is a little bit longer than regulation but short enough for easy styling. Just work product through hair and push hair forward from the back, pulling hair along the forehead straight up.
13. Spiky Flat Top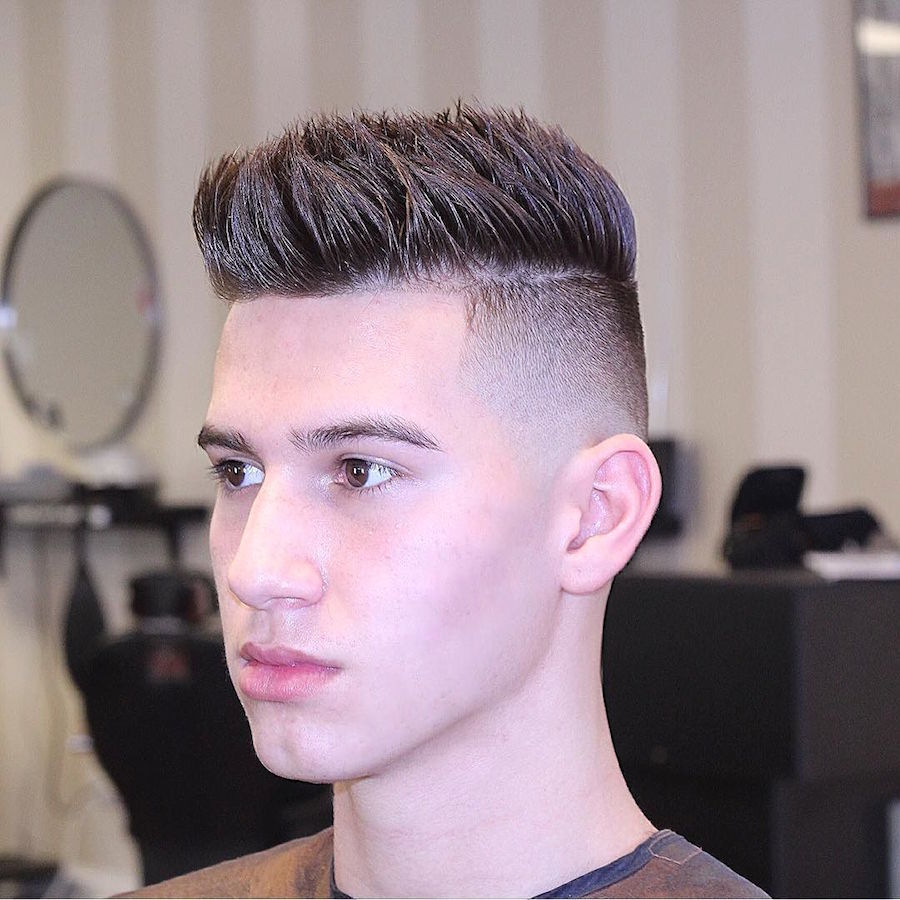 Haircut by Nieves Almaraz
Spikes with plenty of defined texture are back this year. Wear them with a burst fade for this modern version.
12. Blurry Fade + Messy Crop Haircut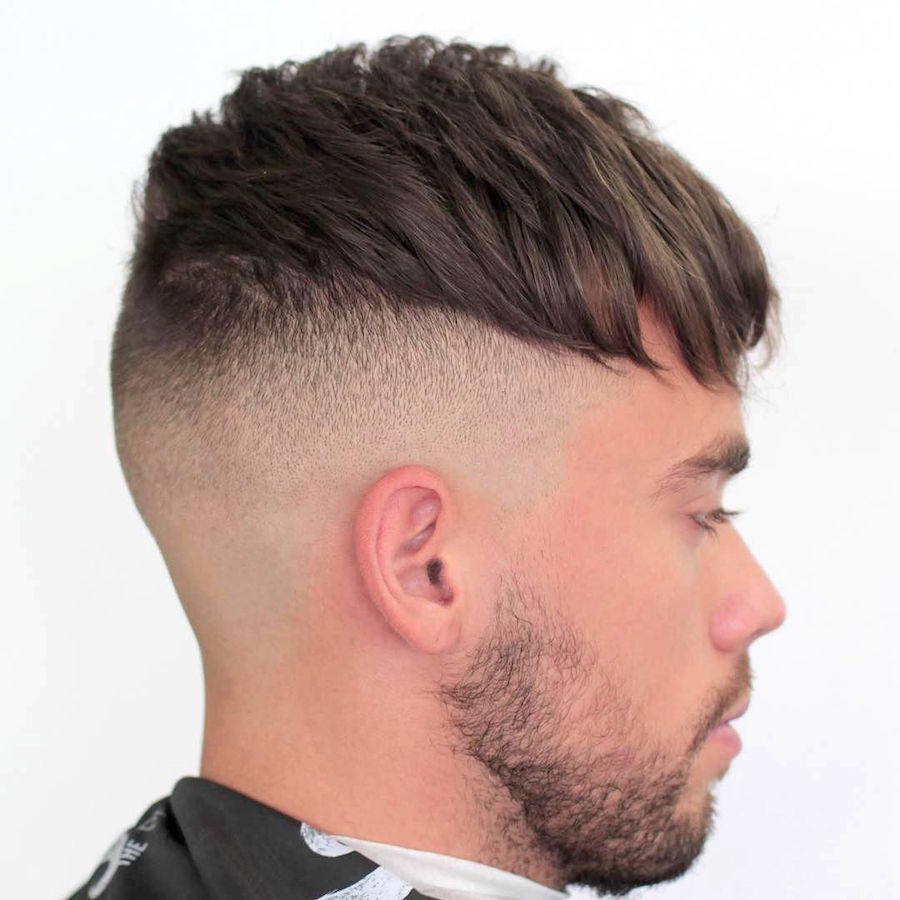 Haircut by Mark Marrero
Even without a lot of length on top, there are plenty of fresh styling options. This is working the textured fringe trend that works hair forward of the forehead with loosely defined comb marks.
11. Super Short + Clean Men's Haircut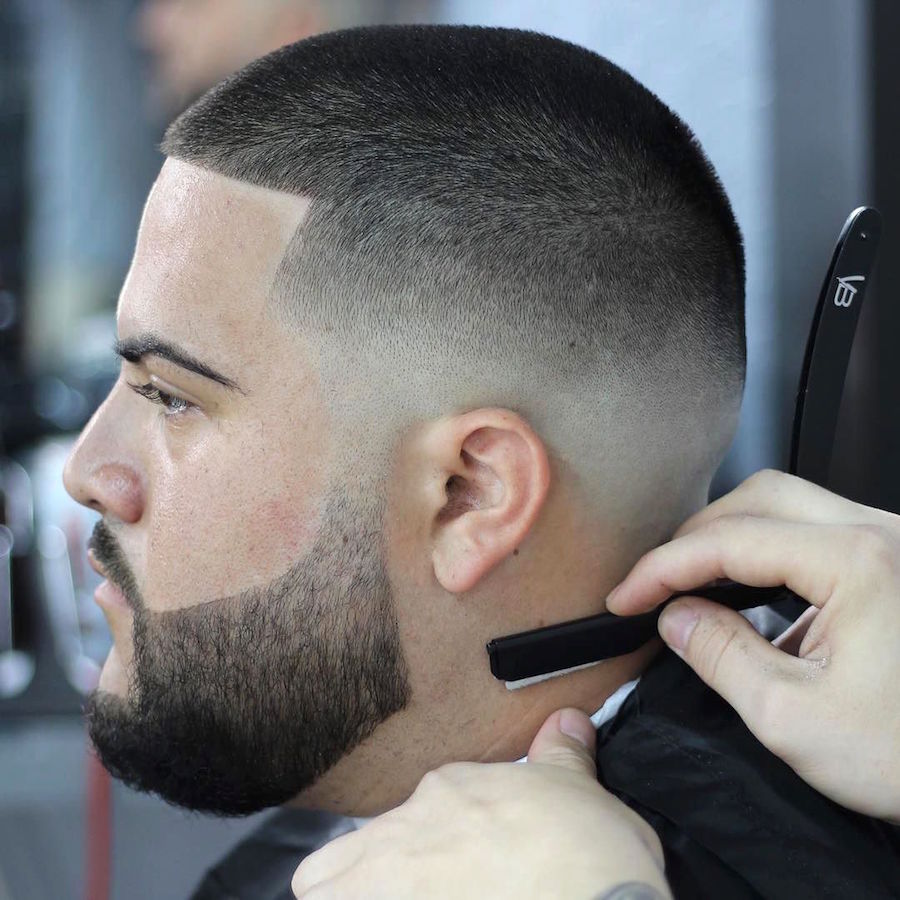 Haircut by Steve Trujillo
For a no effort, no nonsense cut there is always the buzz. With a blurry mid fade and line up beard, don't try this at home.
10. Short Pompadour Haircut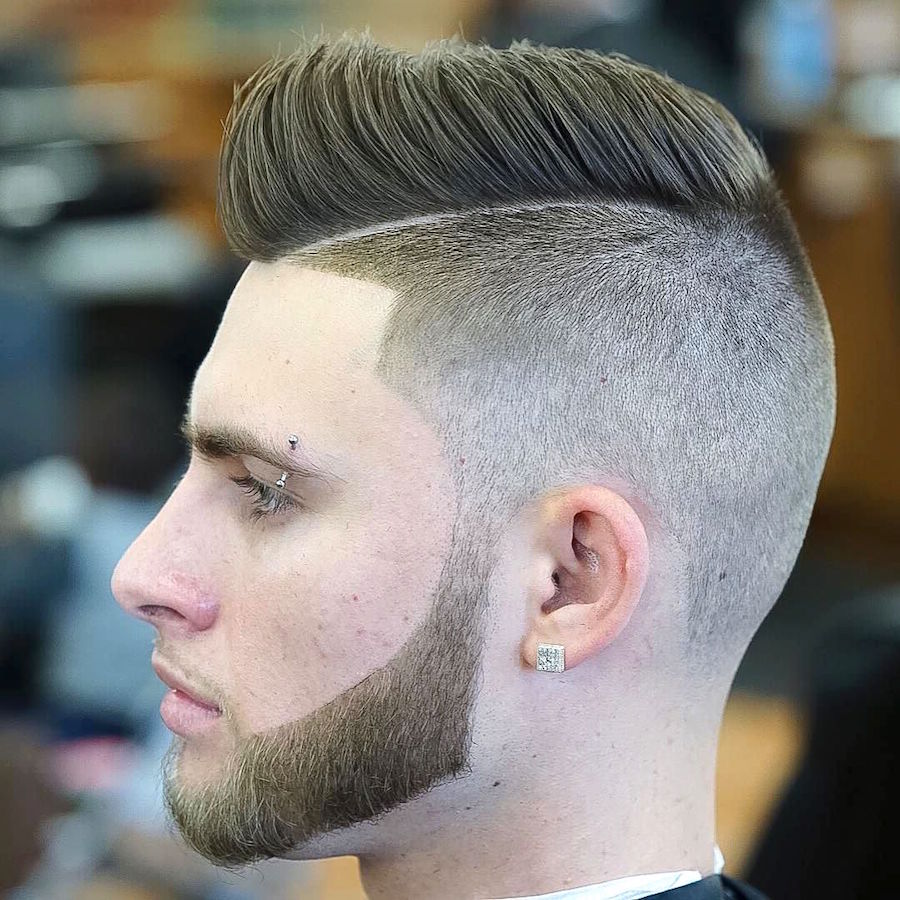 Haircut by Nick The Barber
The sick pomp gets plenty of height without growing hair long by styling hair vertically with rounded edges. A high undercut keeps length on the top of the head while a razor part and line up add defined angles.
9. Clean Taper + Sponge Curls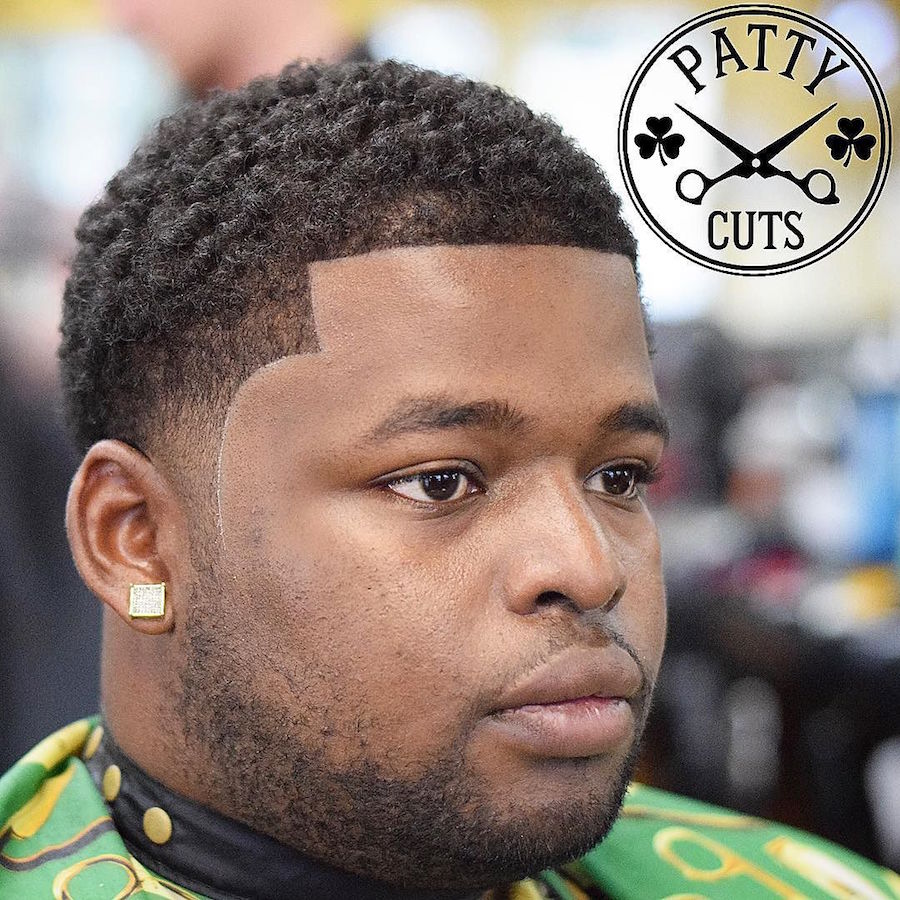 Haircut by Pat Regan
With tight curls, just a little bit of length is enough to see hair's texture. A quick taper around the hairline cleans up the edges all around.
8. Short Textured Haircut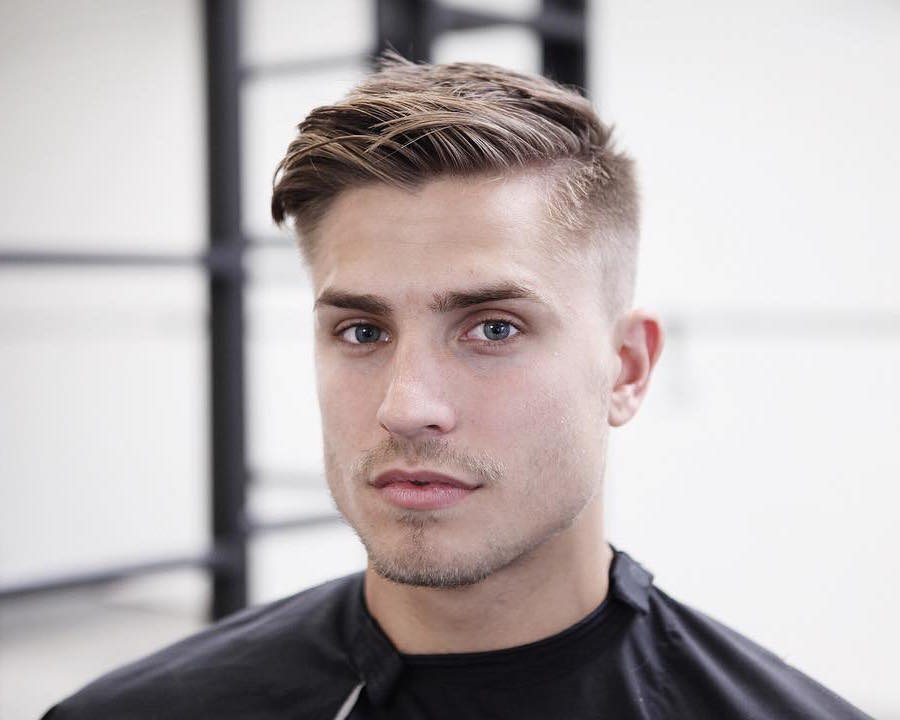 Haircut by Morris Motley
This longer on top, ultra short sides is a cut that works for all face shapes, enhancing the jawline. This textured and tousled look toes the line between slick and messy, for the ultimate cool.
7. Bald Fade + Curly Hair On Top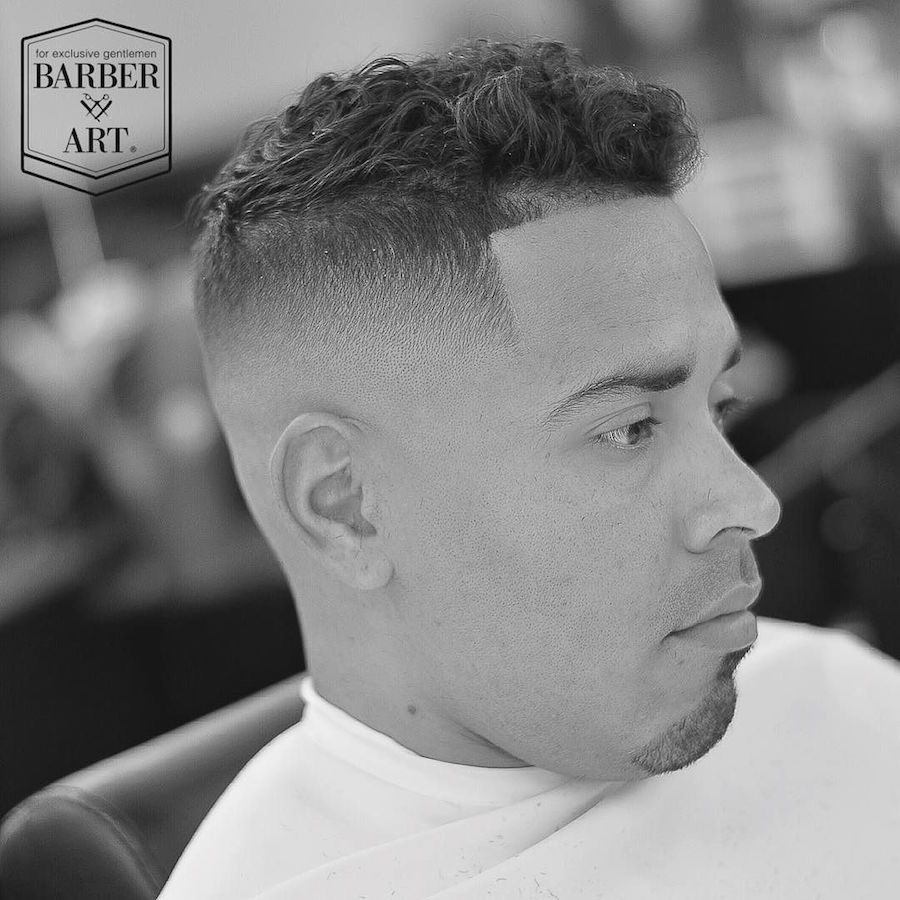 Haircut by Zeke
For low maintenance curls, a longer on top, short sides and back cut is the way to go. This cool cut styles curls on top while eliminating the sides with a high razor fade.
6. Texturized Taper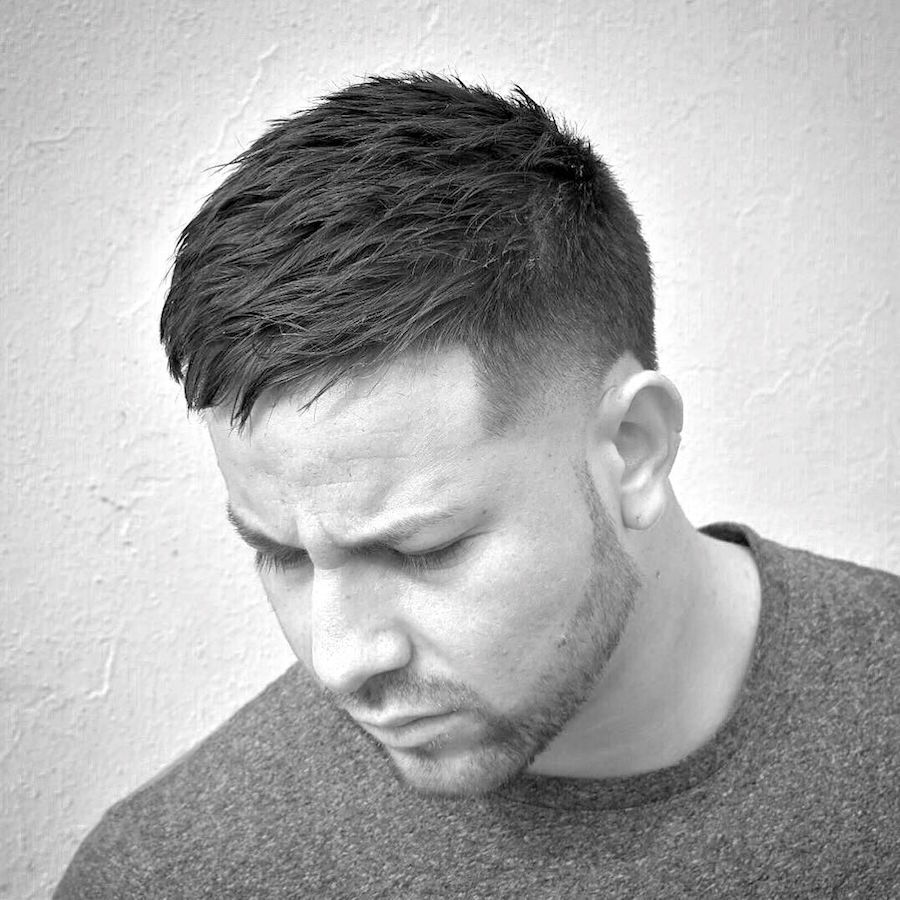 Haircut by Valentin Horta
Cutting hair short doesn't mean you have to skip product altogether. Just a dab of a matte paste adds texture and a uniform direction to this crewcut.
5. Spiky Crop Haircut + Disconnected Beard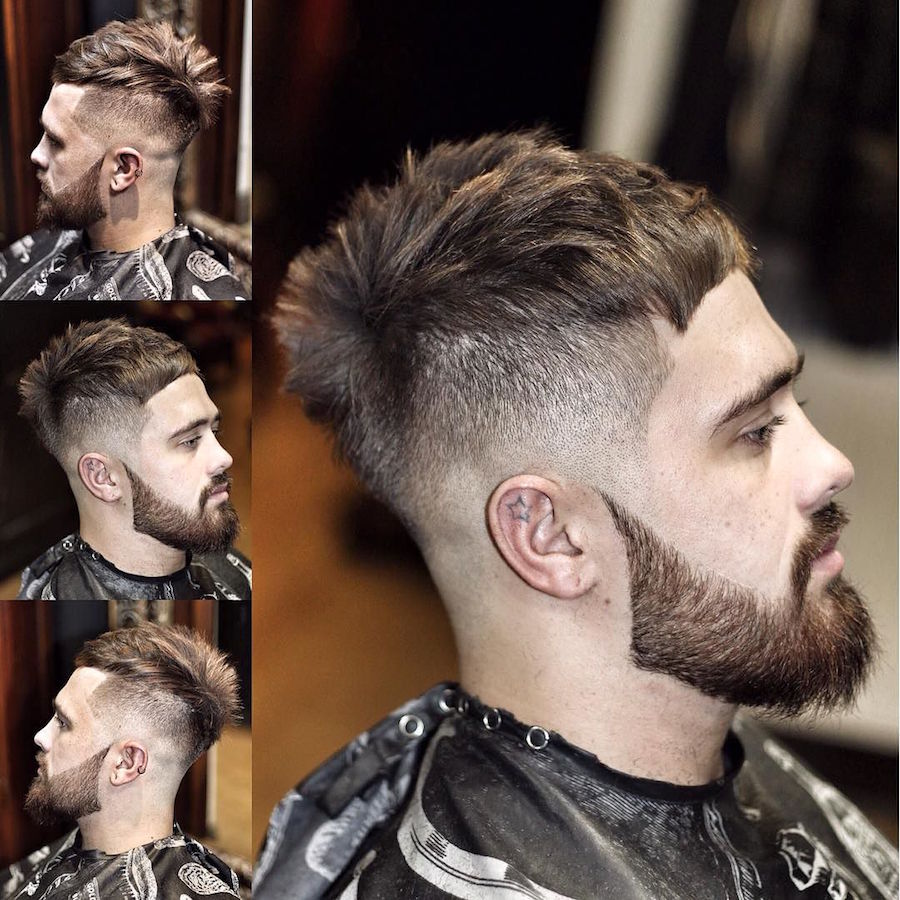 Haircut by Ryan Cullen
This bang and beard combo is not your usual cut or style. With textured volume at the back and straight cross fringe, it is an exercise in contrasts. A high-low fade and angled sideburn complete this fashion forward look.
4. High Taper Fade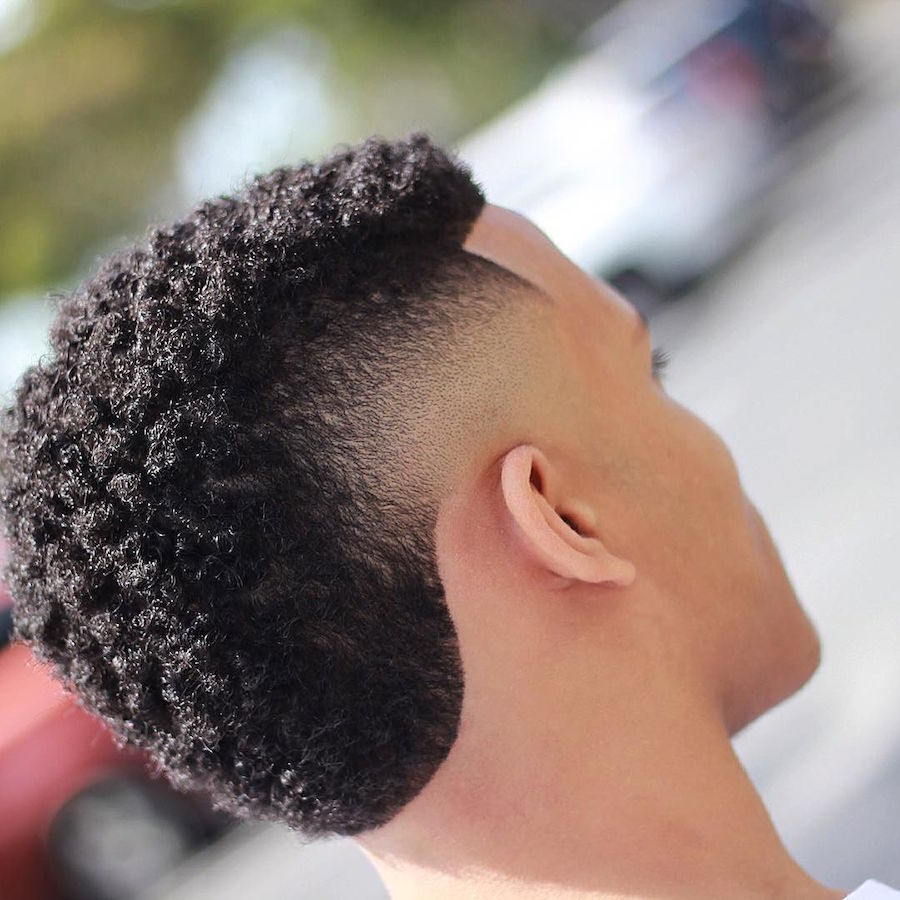 Haircut by Pedro Abreu
A temple fade down to the skin on both sides creates an ultra wide mohawk profile. The forehead is lined up straight while the neckline is cut in an arc.
3. Super Short Crop Haircut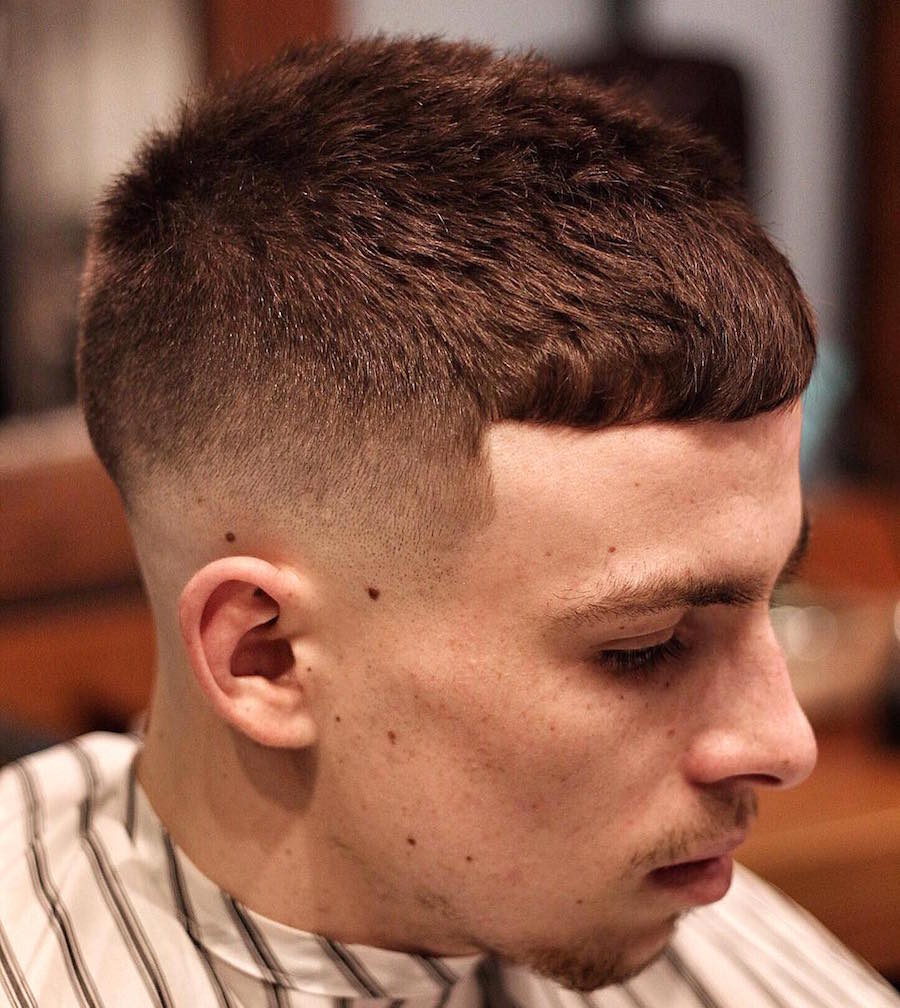 Haircut by The Gentleman Barbers
Add style to that ultra short cut with straight across bangs, spikes on top and a low skin fade.
2. Clean Taper Fade + Waves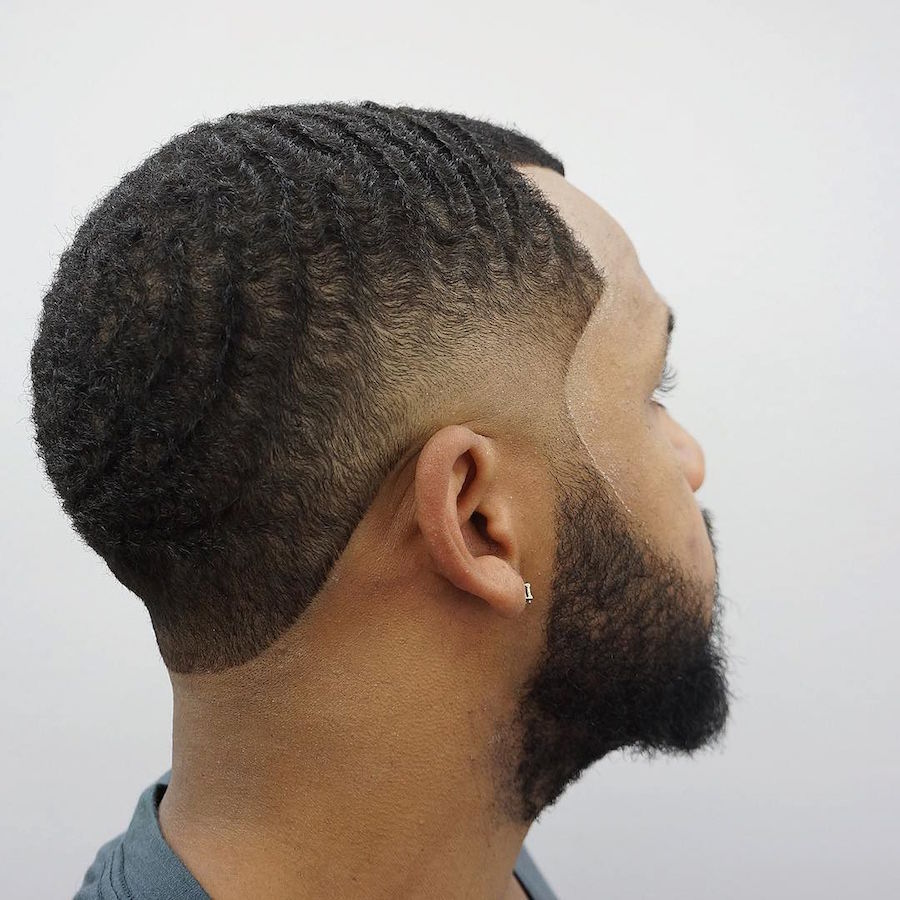 Haircut by criztofferson
Break up those those 360 degree waves with a temple fade. Create an ultra clean cut style with a line up that seamlessly blends with the beard.
1. Texture and Spikes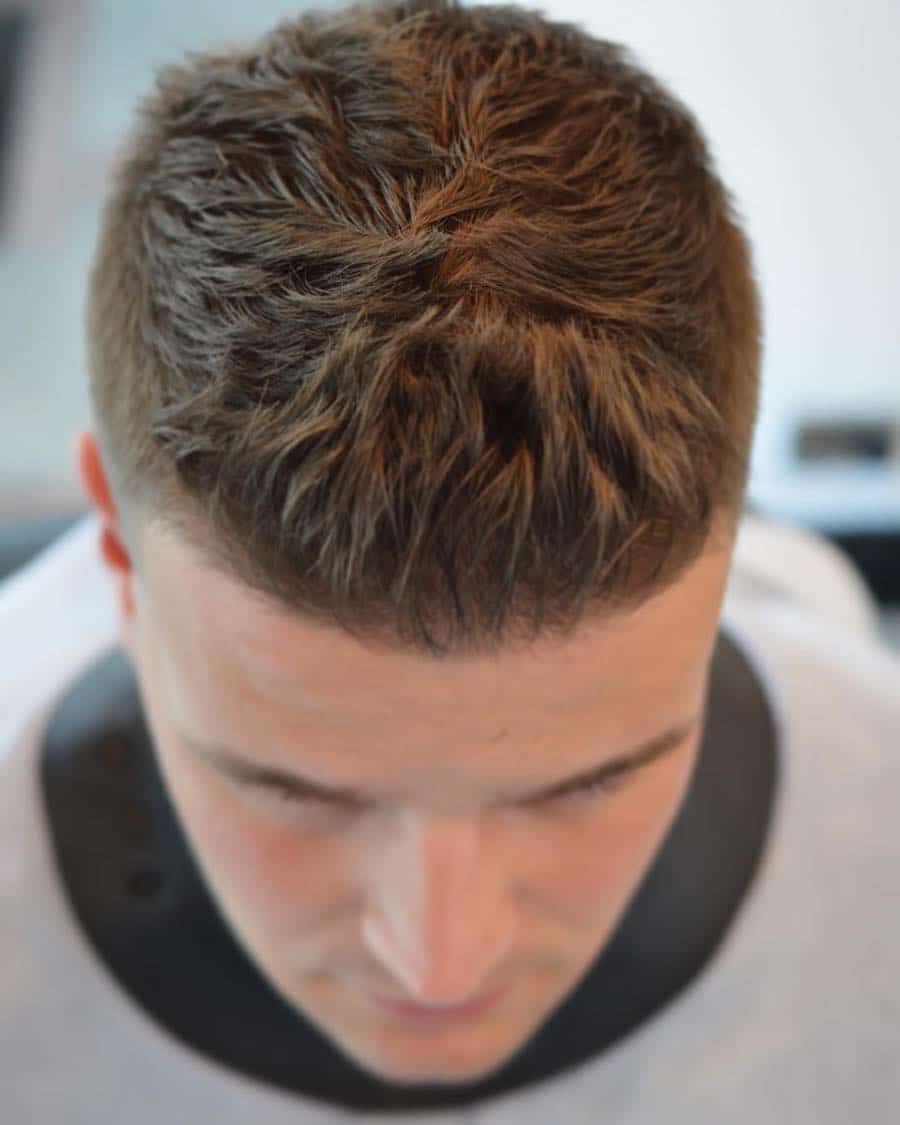 Haircut by Deakin And White
For a unique but on trend style, this look adds texture while pulling hair in towards the center from the sides and back. The front is spiked up for that classic and flattering height.