If you want short hair that looks great and is easy to style, look no further than these men's short haircuts and cool hairstyles. These include some of the most popular short haircuts for men plus the latest trends.
We've got something for everyone from the ultra-short buzz cuts with a line up and/or fade to longer looks that can be styled up into spikes or over into a side part. In between, there are various types of the trendy crop fade, that magic cut that can make thick hair lighter, thin hair thicker, and is ideal for textured hair.
These short men's haircuts are suitable for all types of hair, including coarse, curly, black, and straight hair. All of these haircuts have some type of fade around the sides and back. It's easy to trade a low fade for high, skin fade for shadow, drop fade for straight around, or vice versa. If you're a taper fade kinda guy, that works too. Mix and match any look on top with cut on the bottom for your own cool cut.
Now on to the looks. Check out these 15 low maintenance, high style looks for a short hair.
1. Men's Short Fade Haircut + Side Part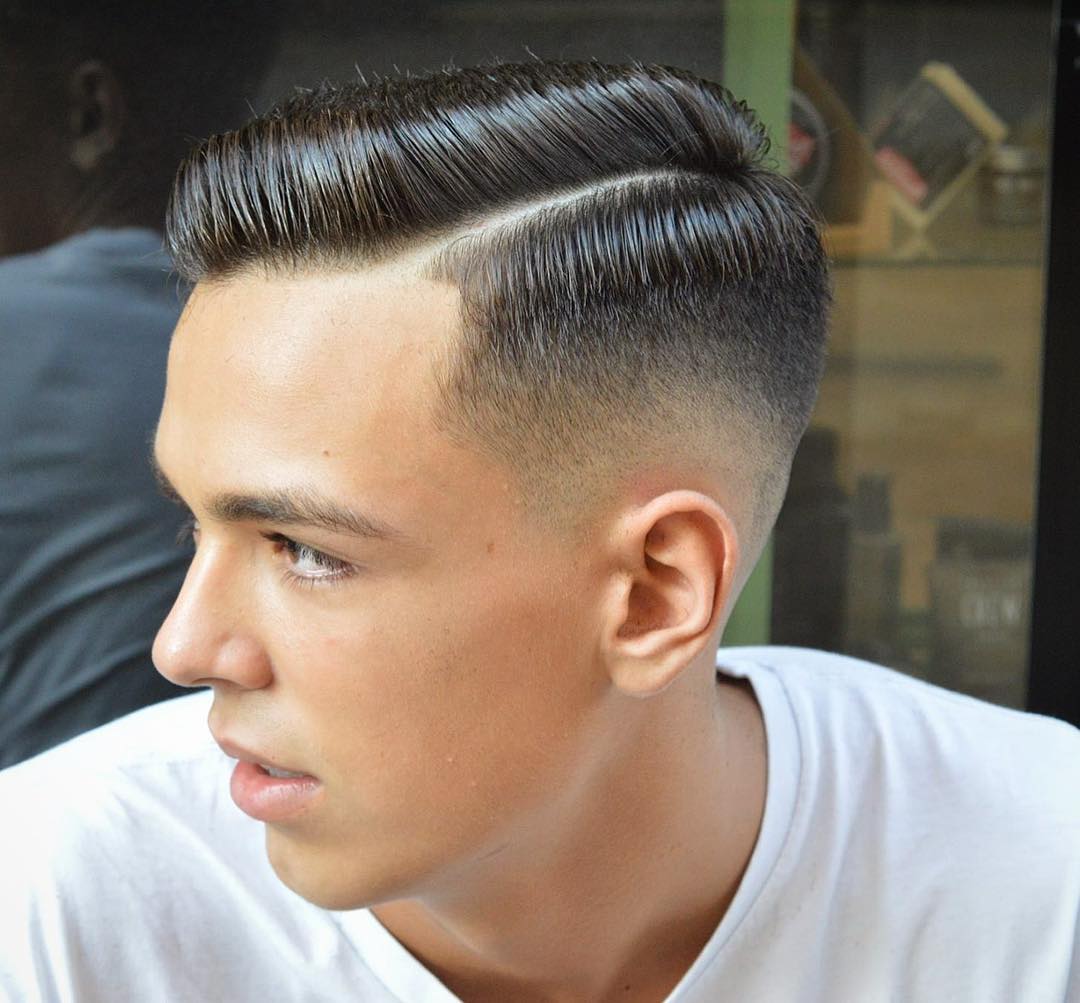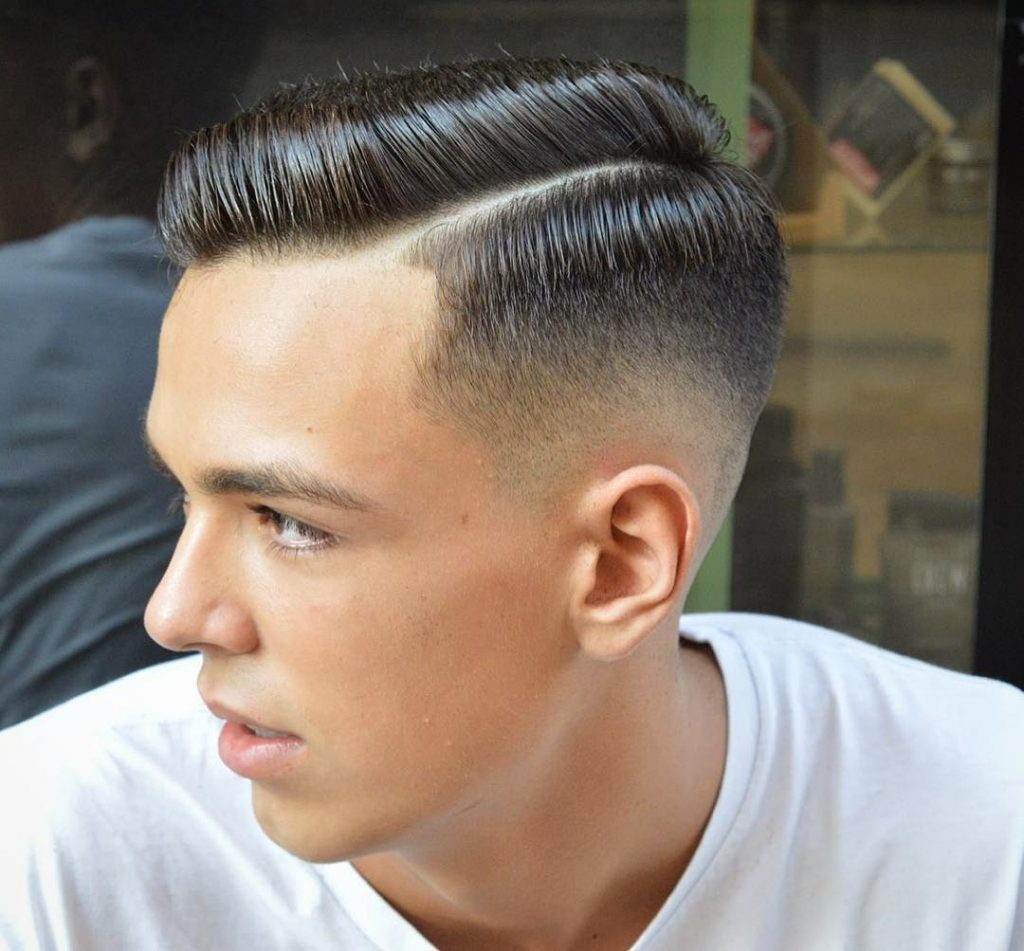 This is a great looking modern side part haircut for men. The high fade is super clean on the sides, with the long end of short hair combed over to the side up top. This can be a business haircut but it's also as cool as your attitude and outfit.
2. Very Short Haircut For Men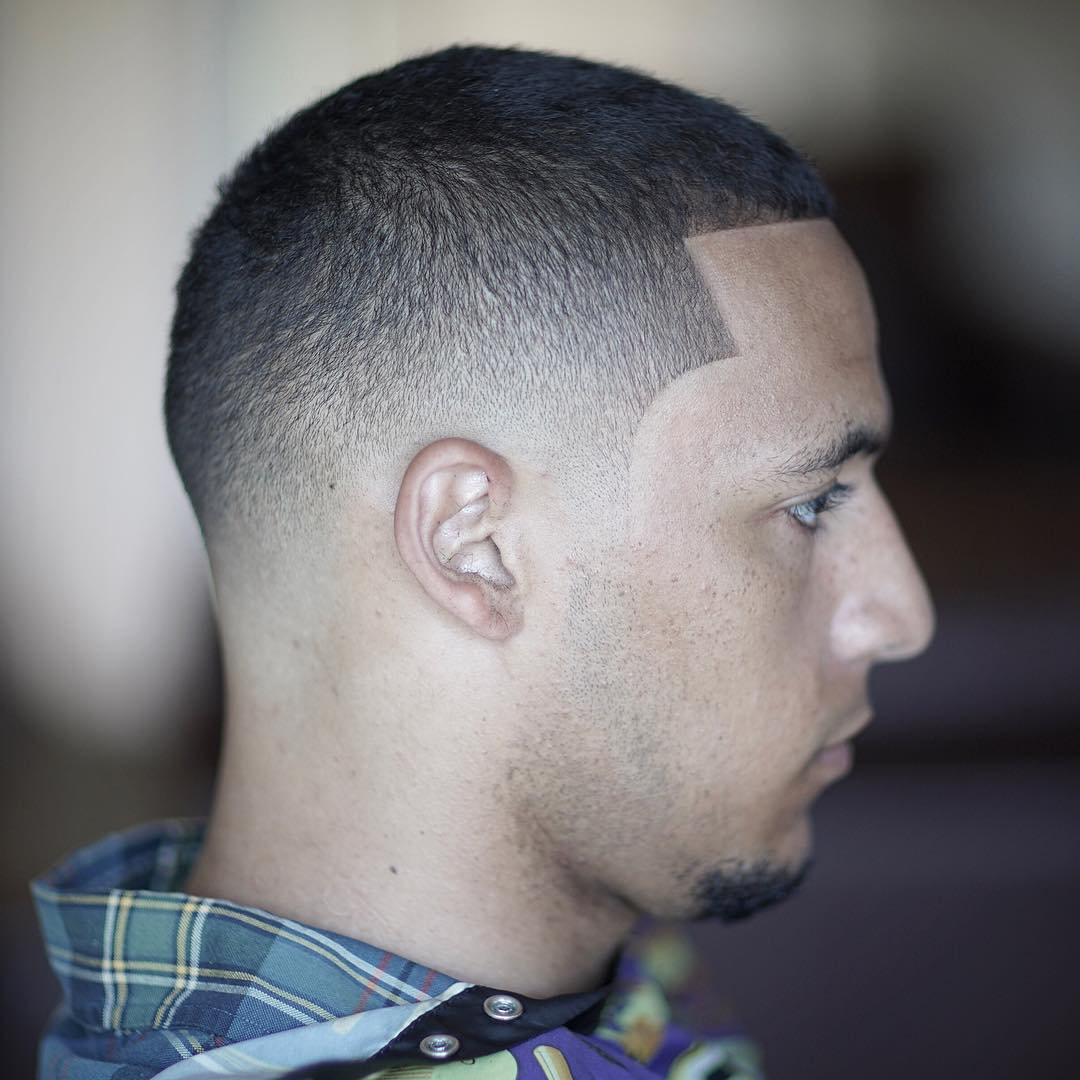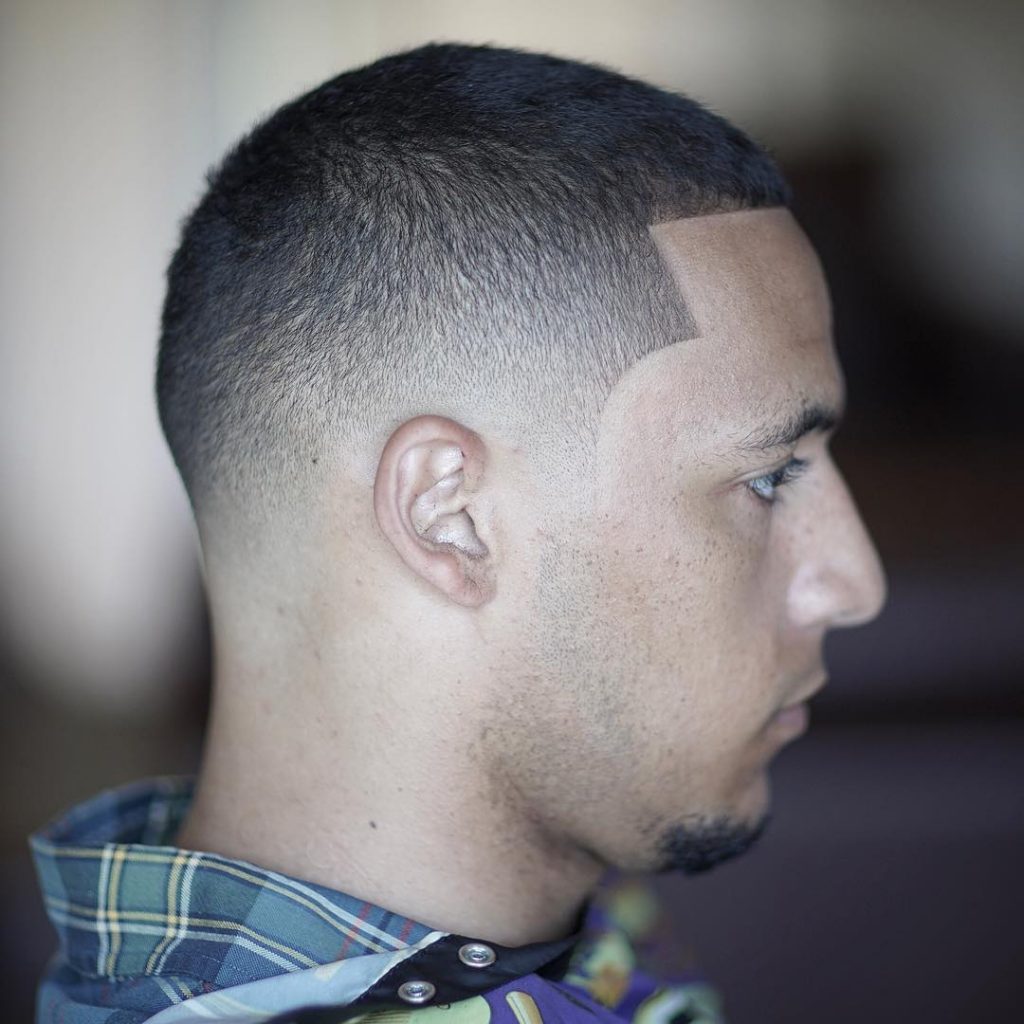 This buzz, fade with line up combination is one of the most popular short men's haircuts, especially for black hair. It's sharp, clean-cut, and requires no styling at all, just regular barber visits for upkeep. This cut is often seen on athletes but also plenty of other active and busy guys who don't have time to worry about hair.
3. Men's Short Messy Haircut + High Fade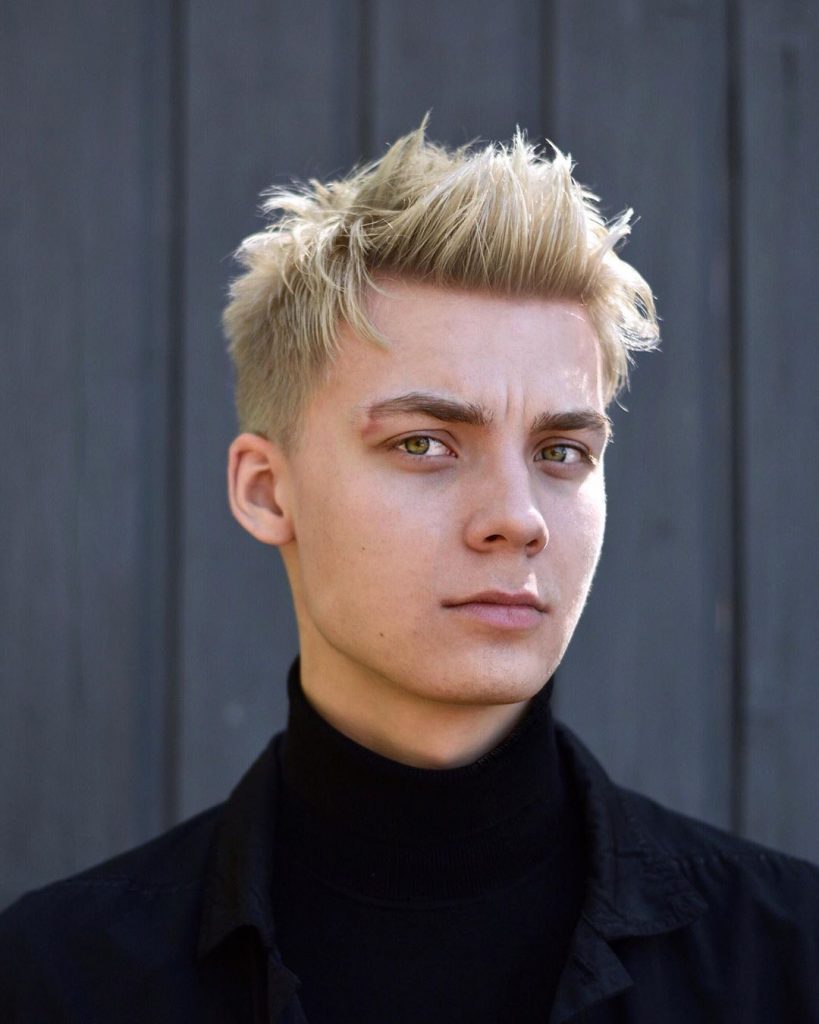 This messy-spiky style is perfect for guys with thick or coarse hair. The cut has plenty of shape and can be styled like this with a texturizing pomade. Just pull hair where you want it to go. Messy isn't the way to style this haircut. Try out different products and looks.
4. Men's Short Textured Haircut + High Fade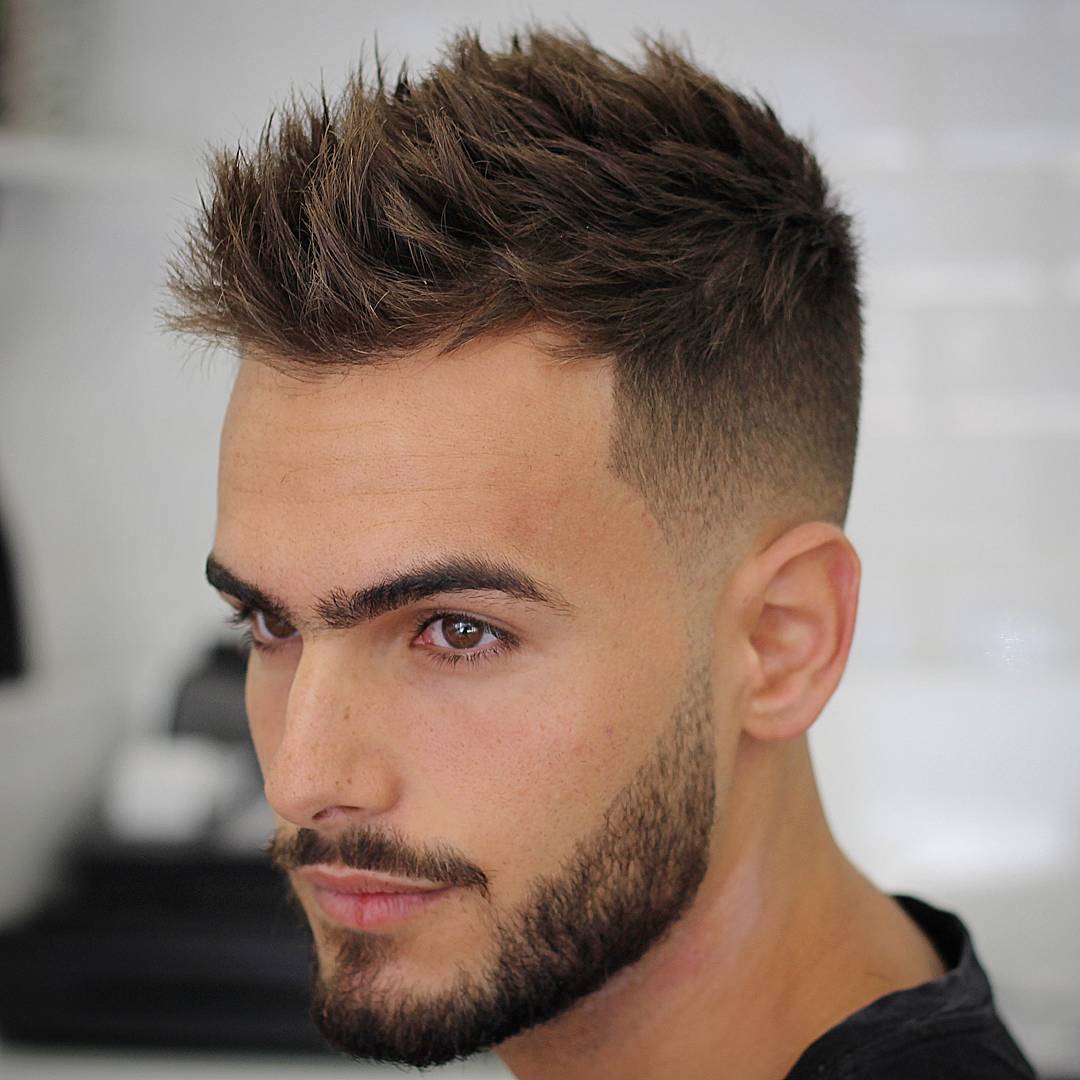 The latest men's hair trends are all about texture and these short spikes fit the bill. Use a matte hair product to separate hair and add volume. A low skin fade completes the fresh look. A secret product to enhance texture is salt spray. The ocean-like solution clumps here together in a flattering way. Use it on its own for fine to regular hair or along with pomade for thicker locks.
5. Short Crop Haircut + High Skin Fade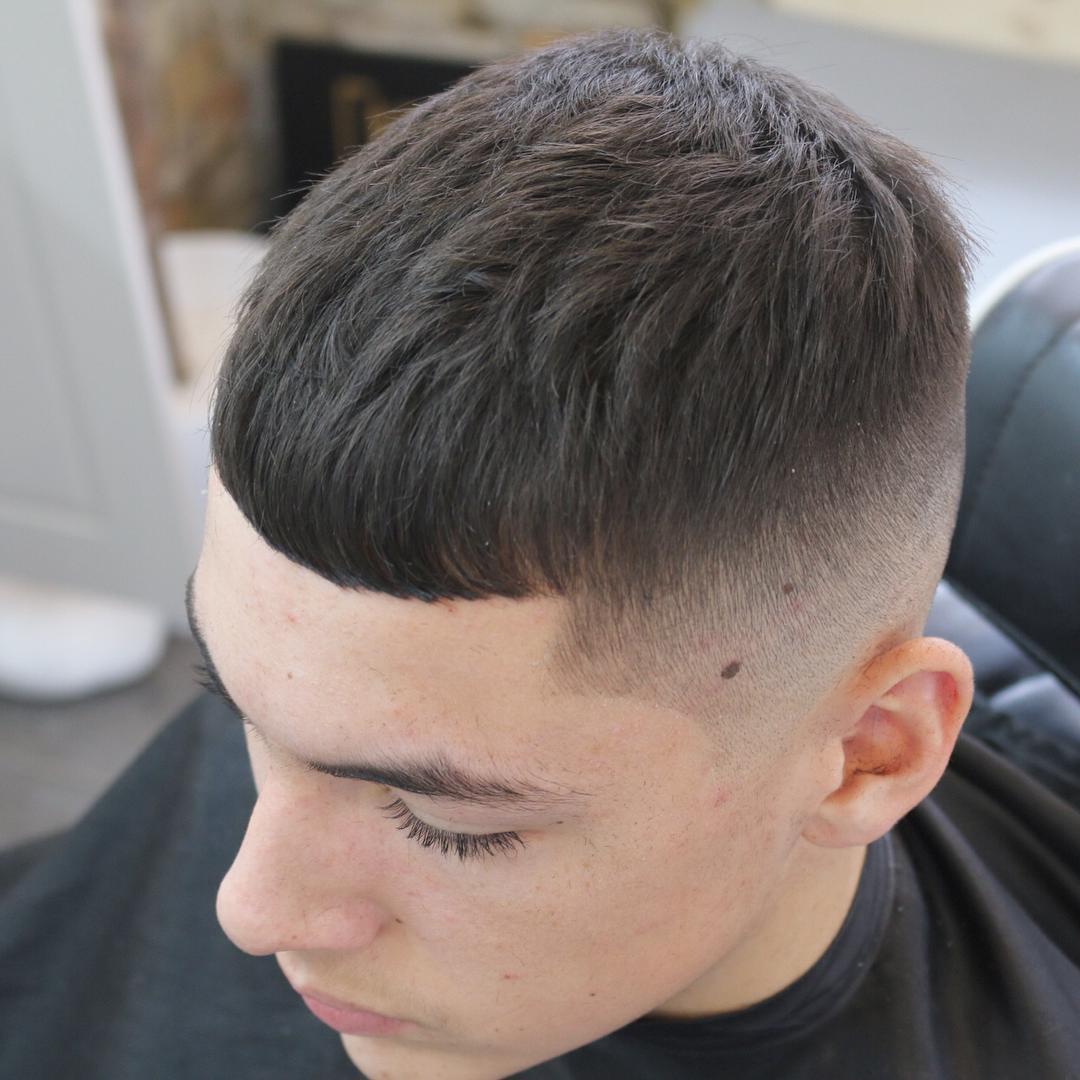 The textured crop is one of the top trending haircuts for men, first in the United Kingdom and Europe and now stateside too. This short version features blunt fringe, layers and texture on top, and a high skin fade for a new way to rock the always popular disconnected hairstyle.
6. Buzz Cut + Line Up
A shape up at the hairline adds straight edges that sharpen up any buzz cut. Rock the look with a fade or taper at the neckline. Hair on top also looks great in waves.
7. Modern Men's Short Undercut / Crop Haircut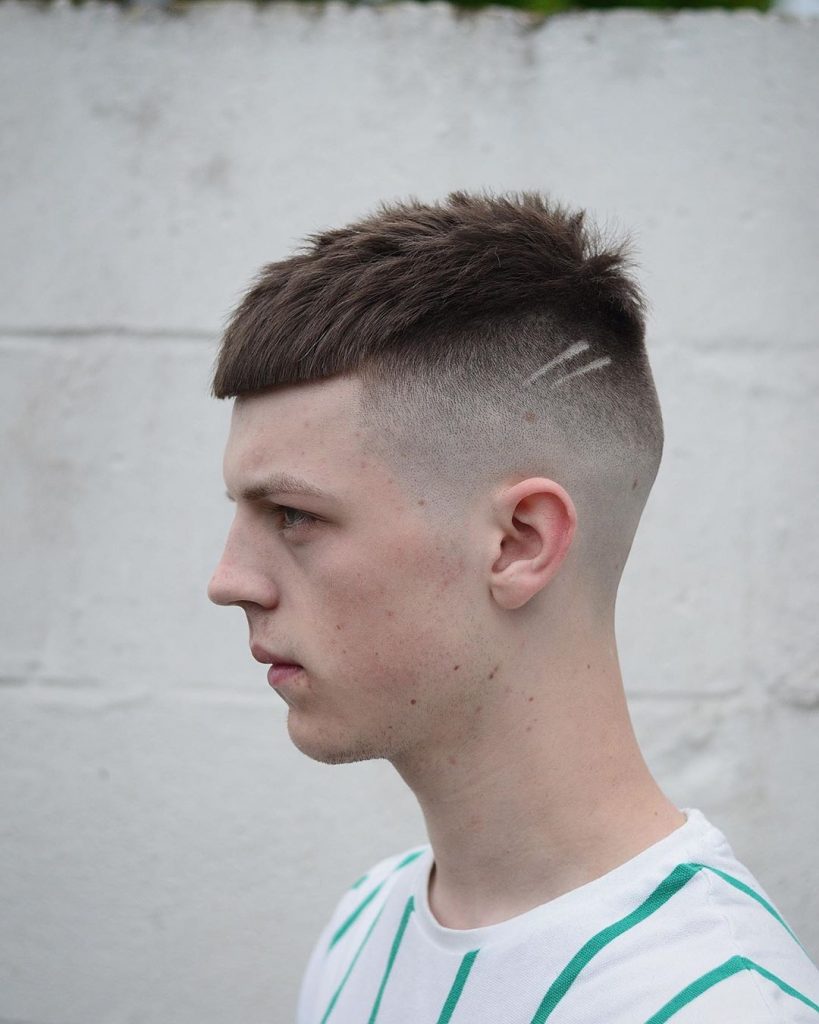 This is a cool men's short haircut for summer and the rest of the year too. It is a short textured crop haircut with blunt fringe, a skin fade, and pair of shaved lines. The look is designed to make a statement and that it does.
8. Stylish Short Haircut For Men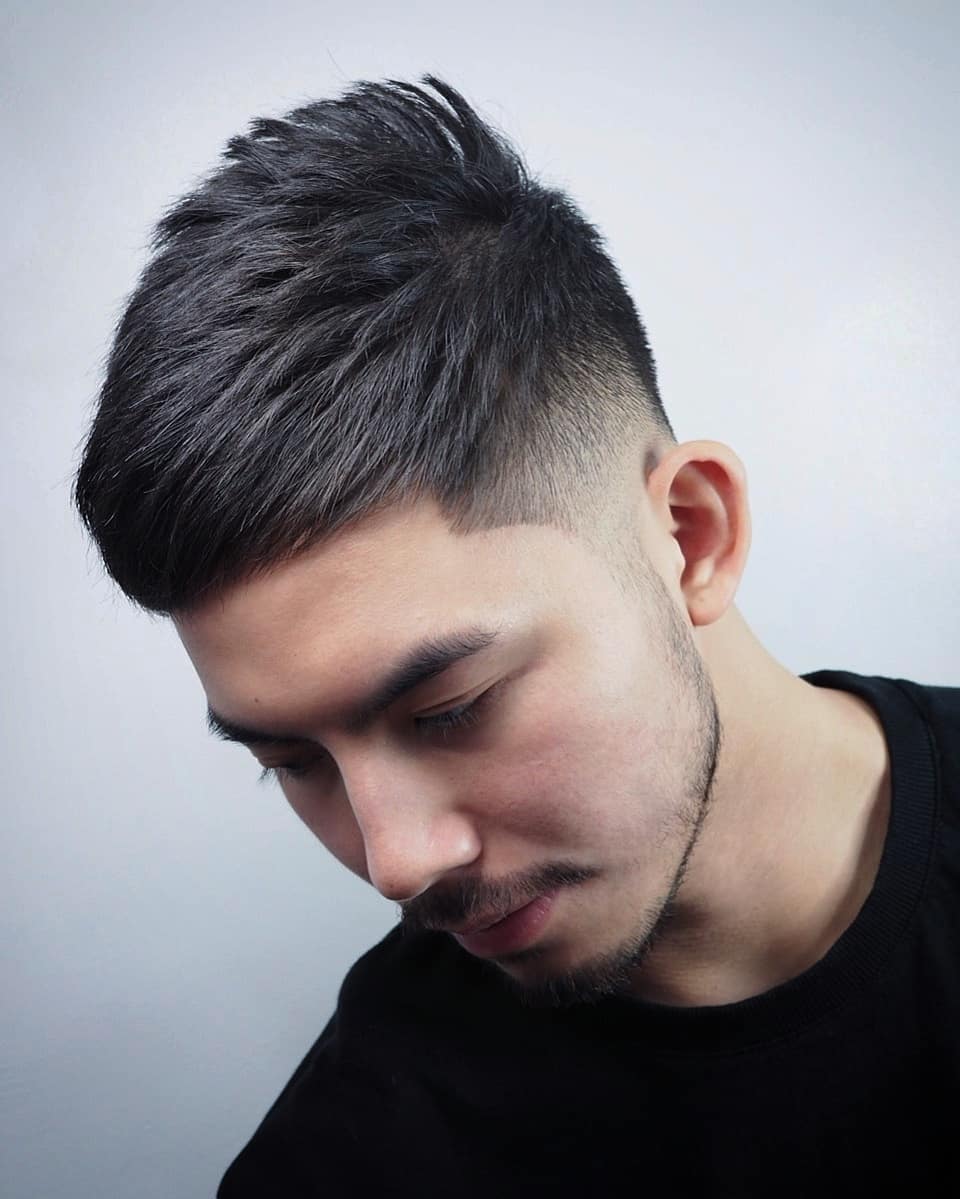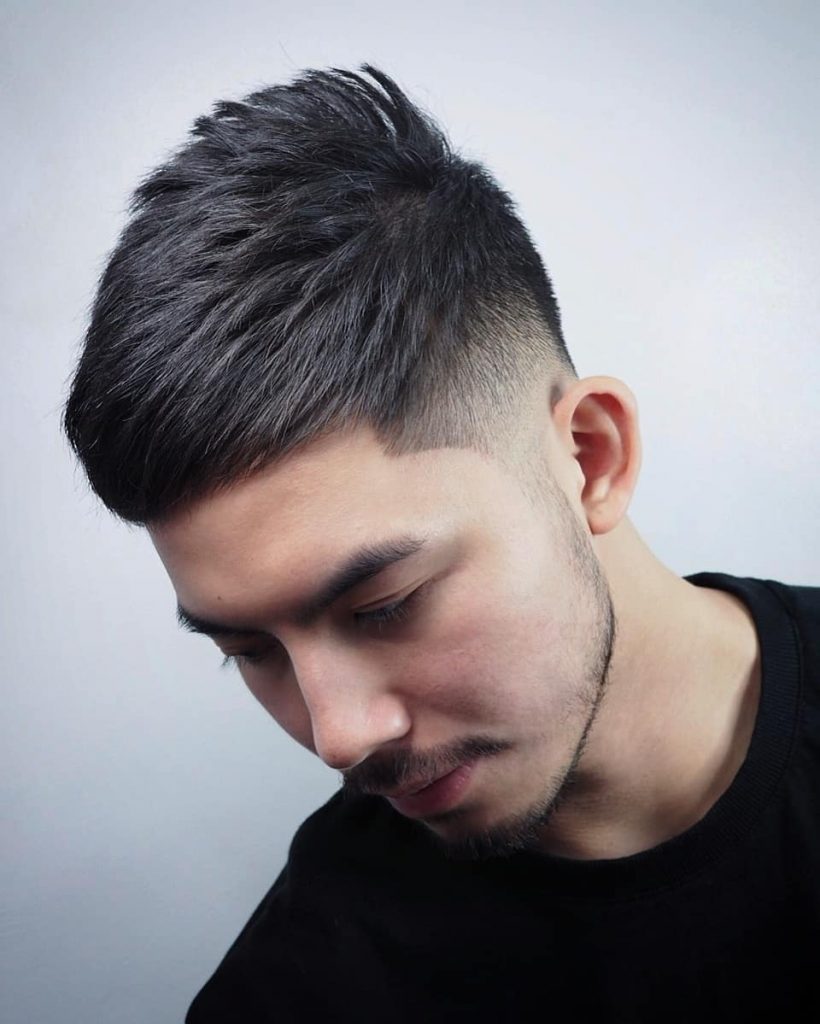 This short sides, longer top cut is a versatile and stylish short haircut for thick hair. Wear it with fringe like above, add spikes, or even a side part.
9. Classic Men's Short Haircuts – The Crew Cut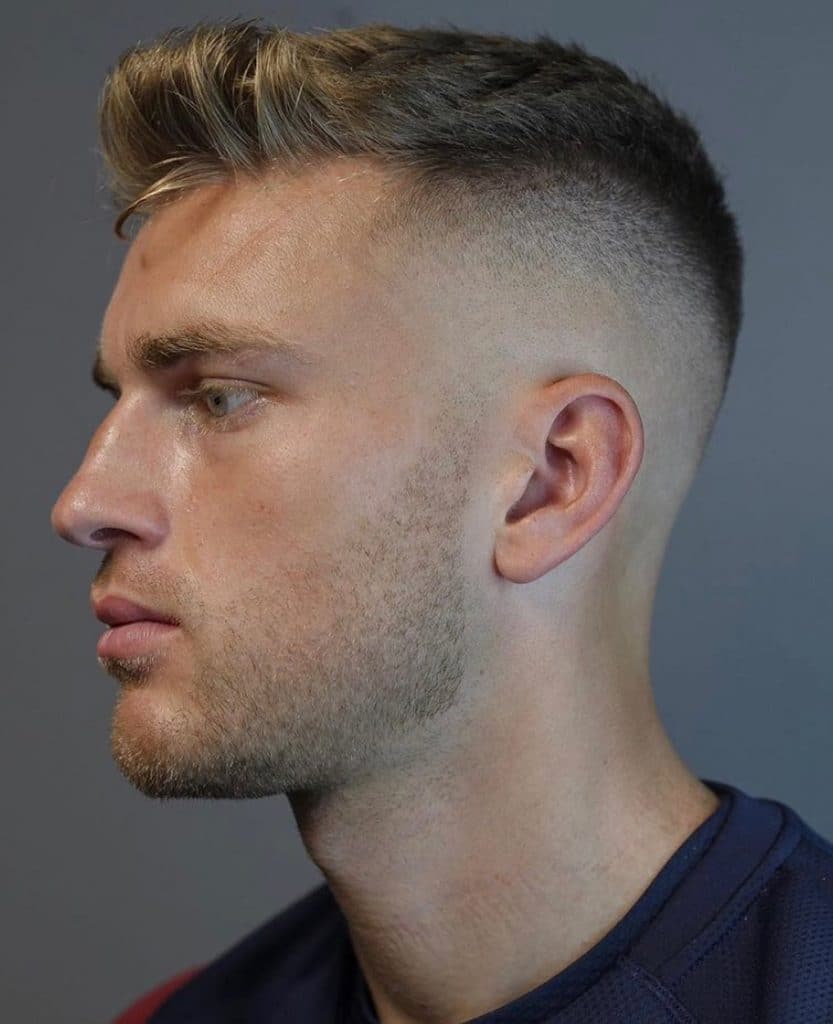 This modern take on the crew cut is a fresh way to wear the short and classic men's haircut. The forehead has some length that is pulled up into a short quiff while the sides and back feature a high skin fade.
10. Short Haircut For Men With Wavy Hair + Beard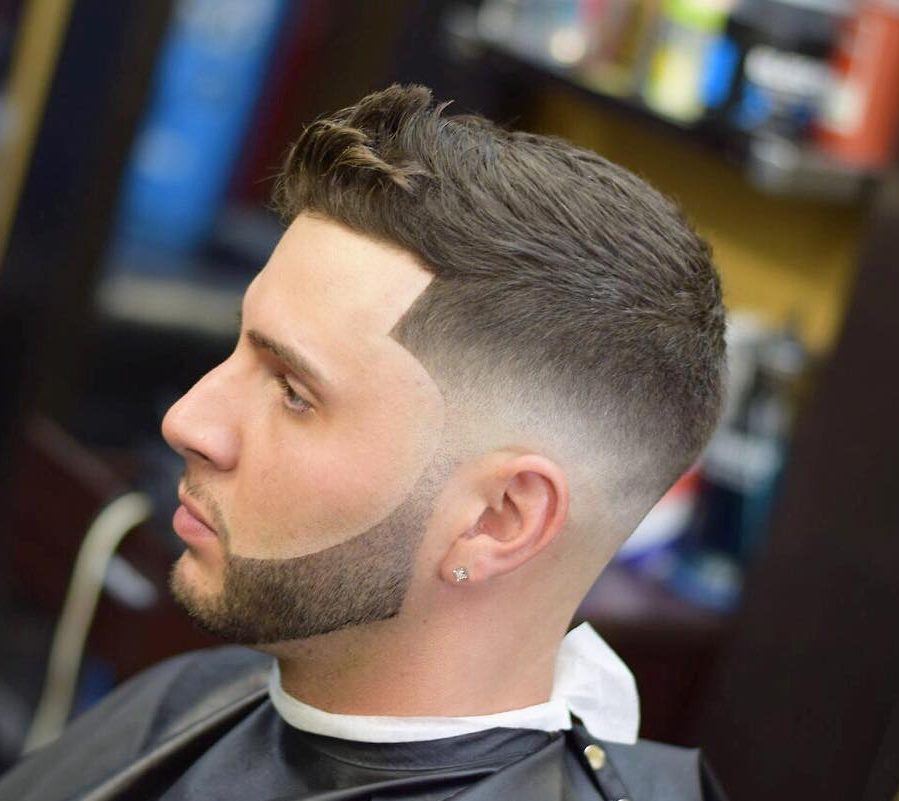 Instead of texture all over, this cool style features longer hair at the hairline spiked up into a modern quiff. This cut could also be combed over for a more formal look or worn loose. The blurry fade transitions into a geometrically shaped beard.
11. The Quiff -> Short Haircut For Thick Hair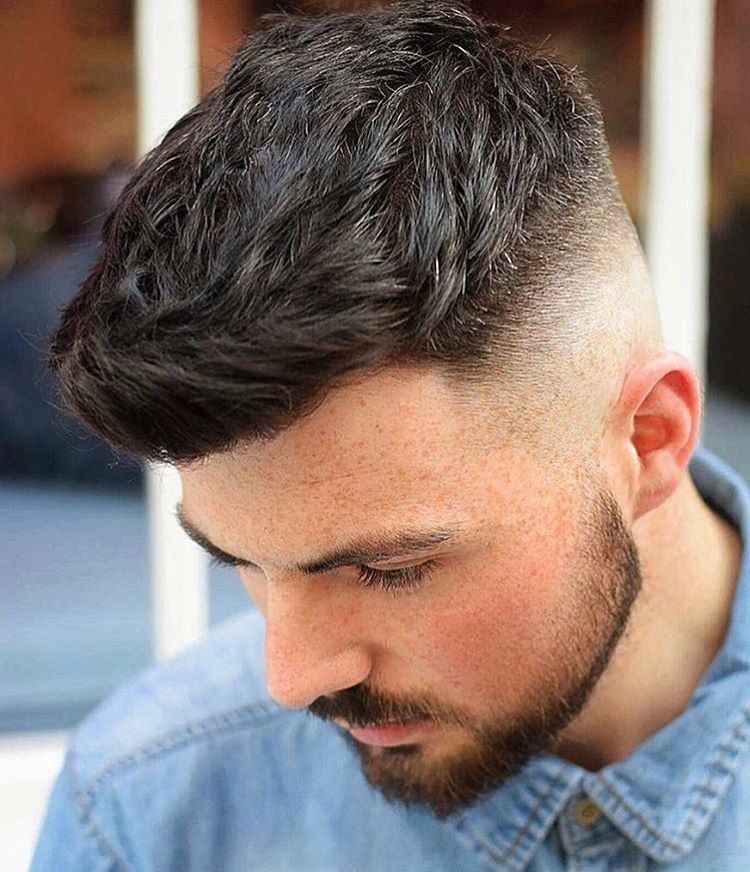 Short hair with lots of layers gives hair shape and makes it easy to style. This look is cut to enhance texture with some extra length at the hairline for styling. This type of crop can lighten up thick hair and help fine or thinning hair appear thicker.
12. Spiky Short Haircuts For Men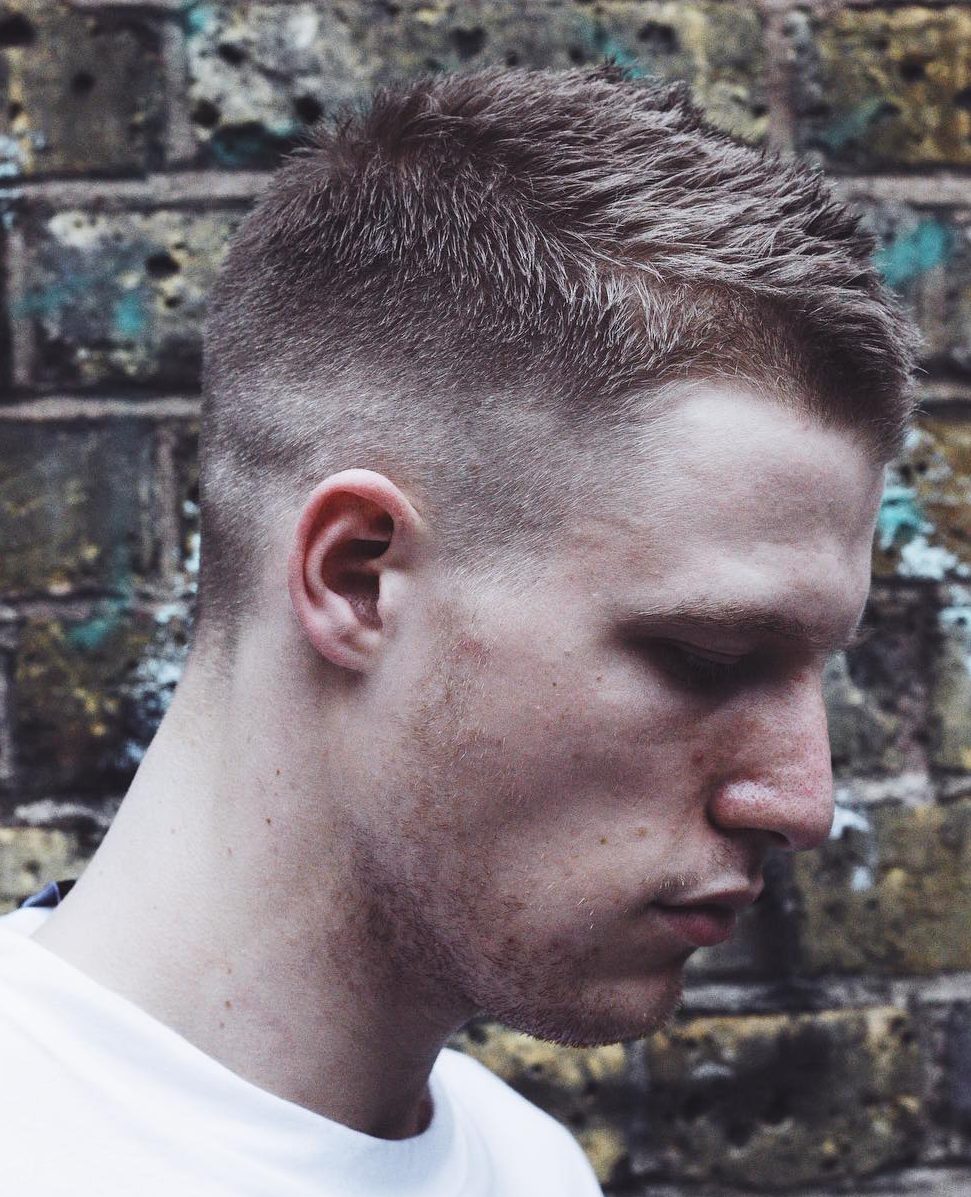 This cool short men's haircut is as short as it can get and still be styled. Work product into hair with fingers for these modern textured spikes. Or don't do anything. Hair at this length doesn't have to be styled.
13. Short Haircuts For Men With Beards + Curls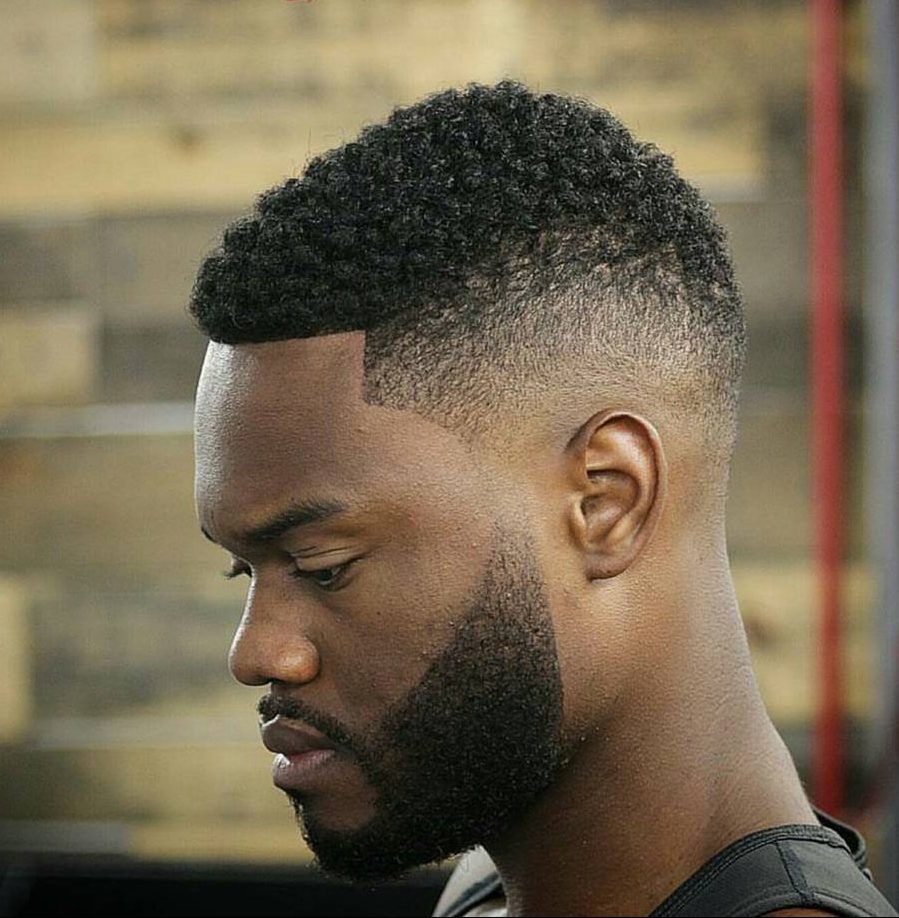 The high and tight is one of the most popular short haircuts. As the name indicates, it's all about ultra-short sides and some length on top. This version features a drop fade that arcs above the ears and down to the neckline. A beard fade makes for a smooth transition into facial hair.
14. Short Curly Haircut For Men + Bald Fade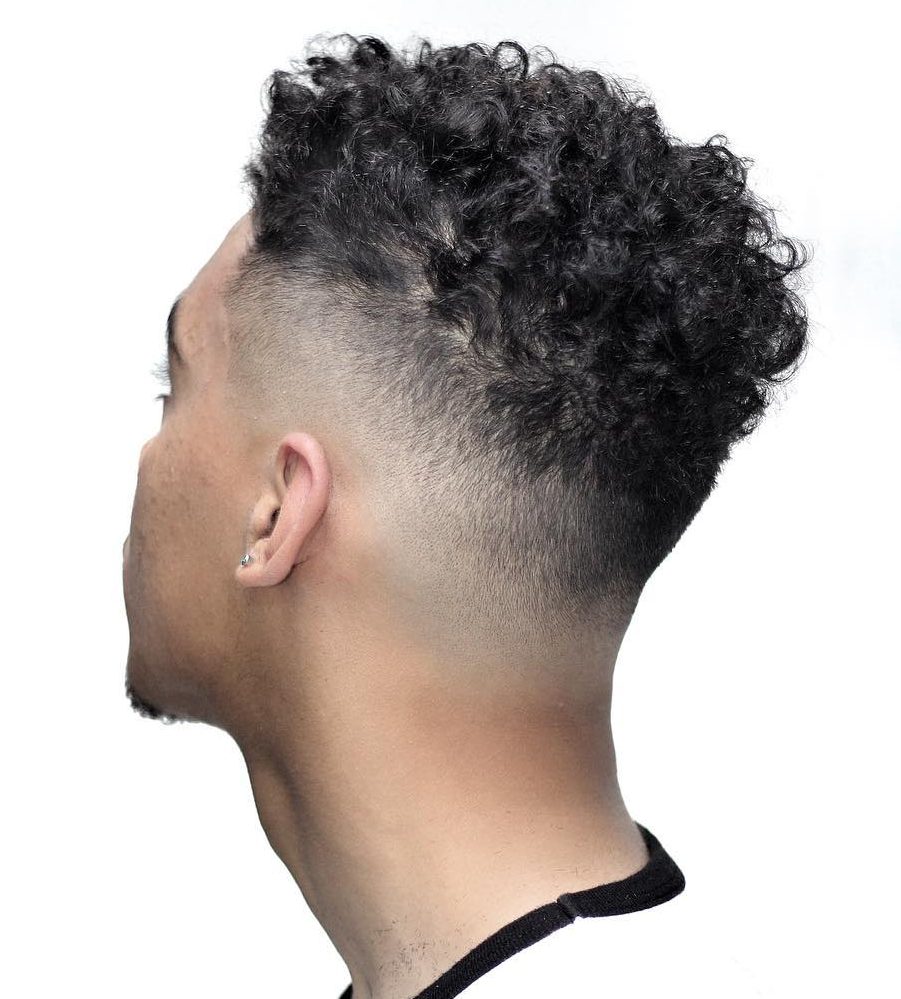 This men's short curly fade features a burst of curls over a high bald fade. Use a hair cream or cream pomade to define texture and fight frizz.
15. Short Men's Haircut + Shaved Sides + Medium Hair Length On Top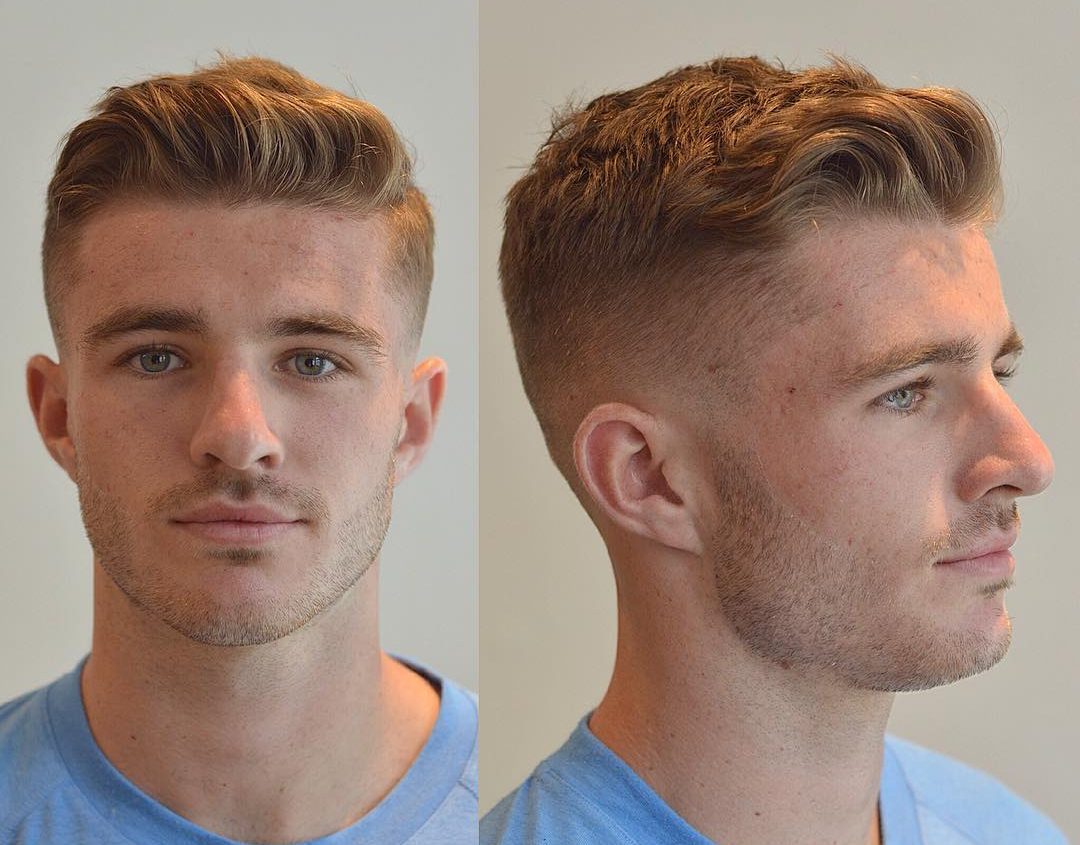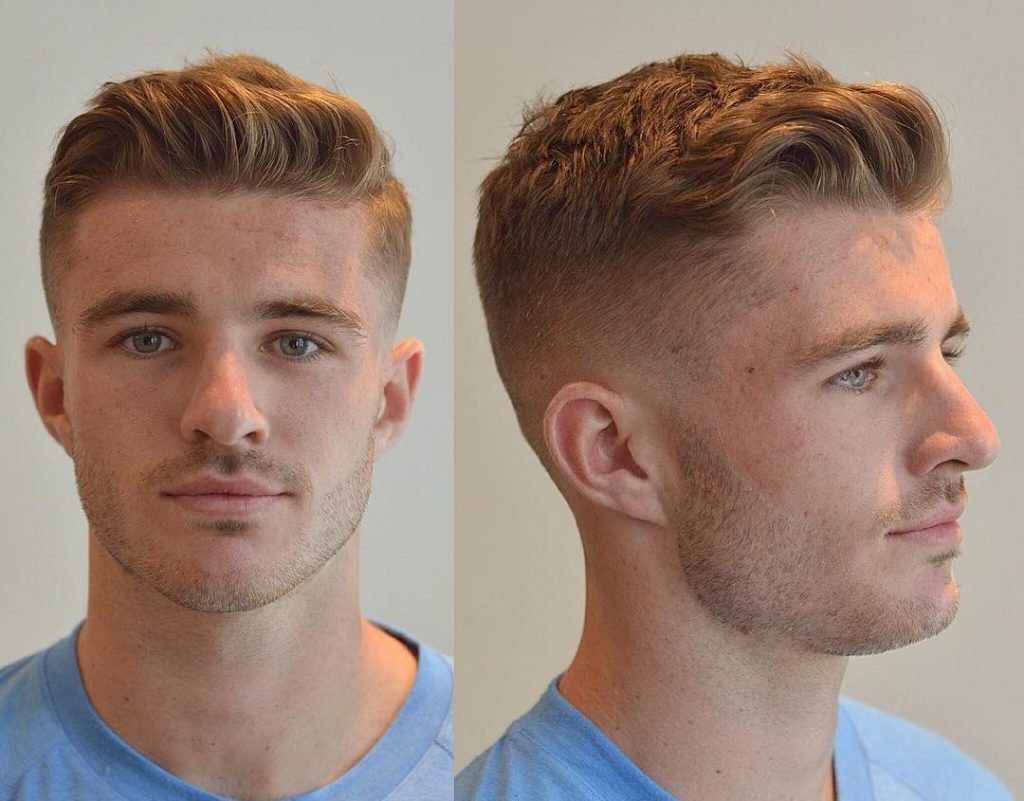 Here's another cool style for guys with thick hair. Add a side part and you have an Ivy League. Otherwise, the cut is short enough to be easy to wear and long enough for plenty of styling options.
This post may contain affiliate links. Please read our disclosure for more info.