These modern hairstyles offer a unique take on current and classic men's hair. If you're looking for something that will set you apart from the crowd, any one of these unique cuts and styles will do just that. Whether hair is short or long, there are plenty of ways to find a different look that is all your own.
1. Messy Pomp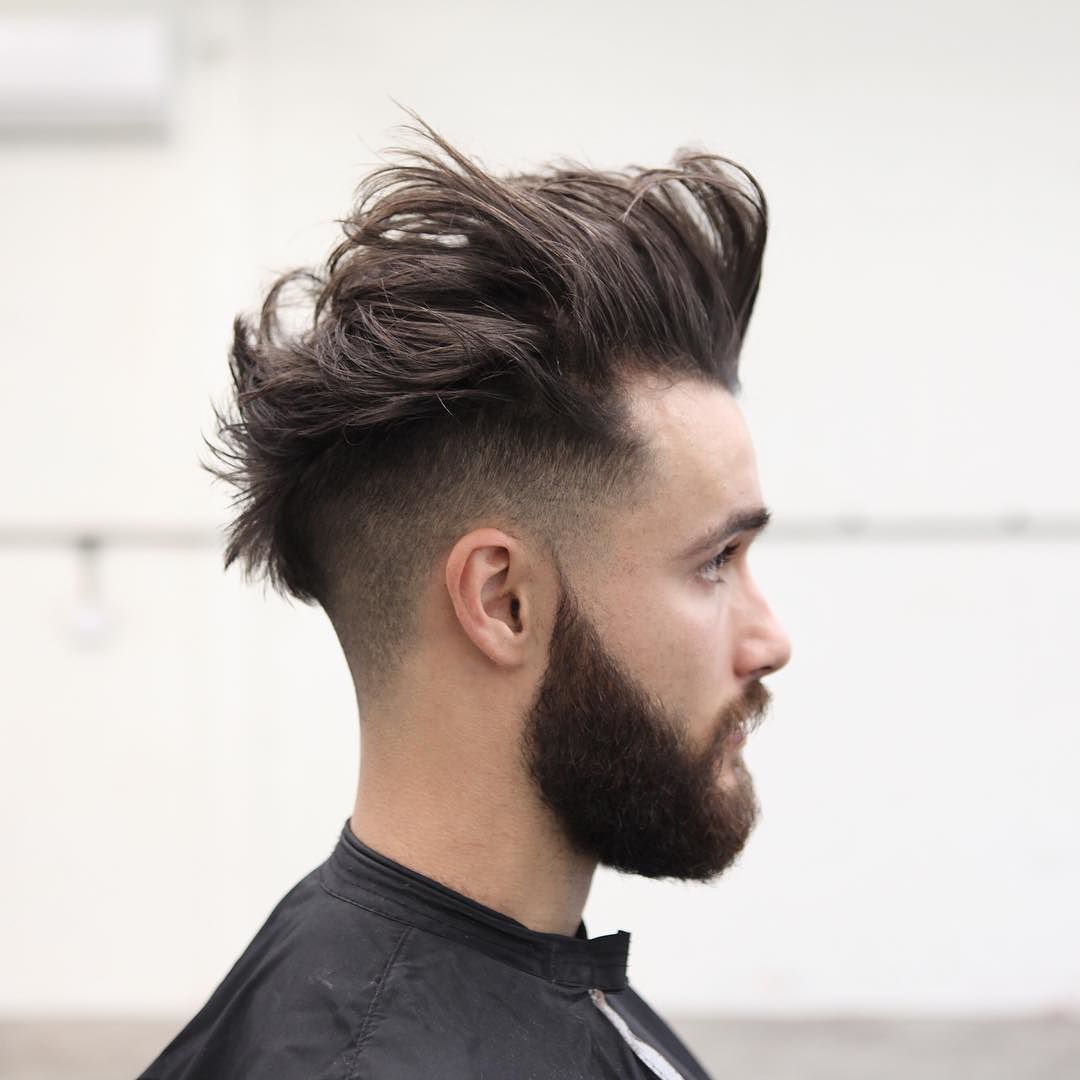 The pomp fade is one of the hottest styles of 2016. This version adds in a dash of trendy and takes it a step further into full on messy territory for a cool windblown look. The key to making messy styles work is that the tousle looks intentional rather sloppy. Get the look with Morris Motley Treatment Styling Balm.
2. Double Surgical Part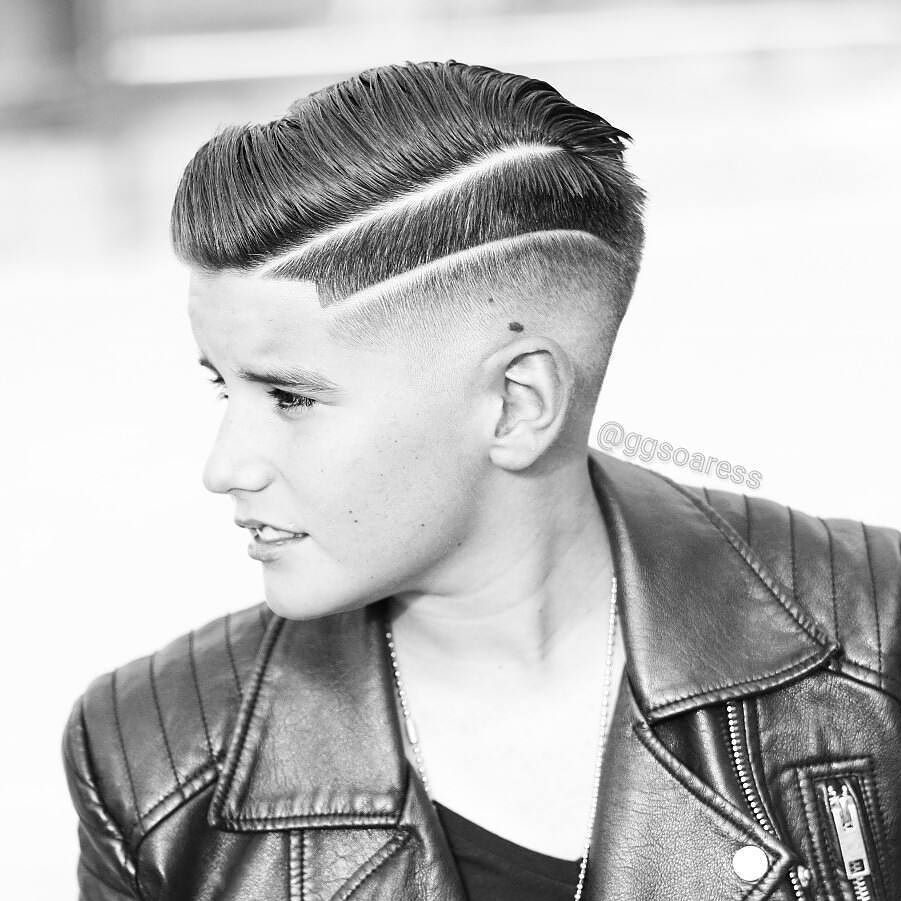 We've seen plenty of hard parts over the last year but adding in a second arced part above a skin fade is next level.
3. Choppy Crop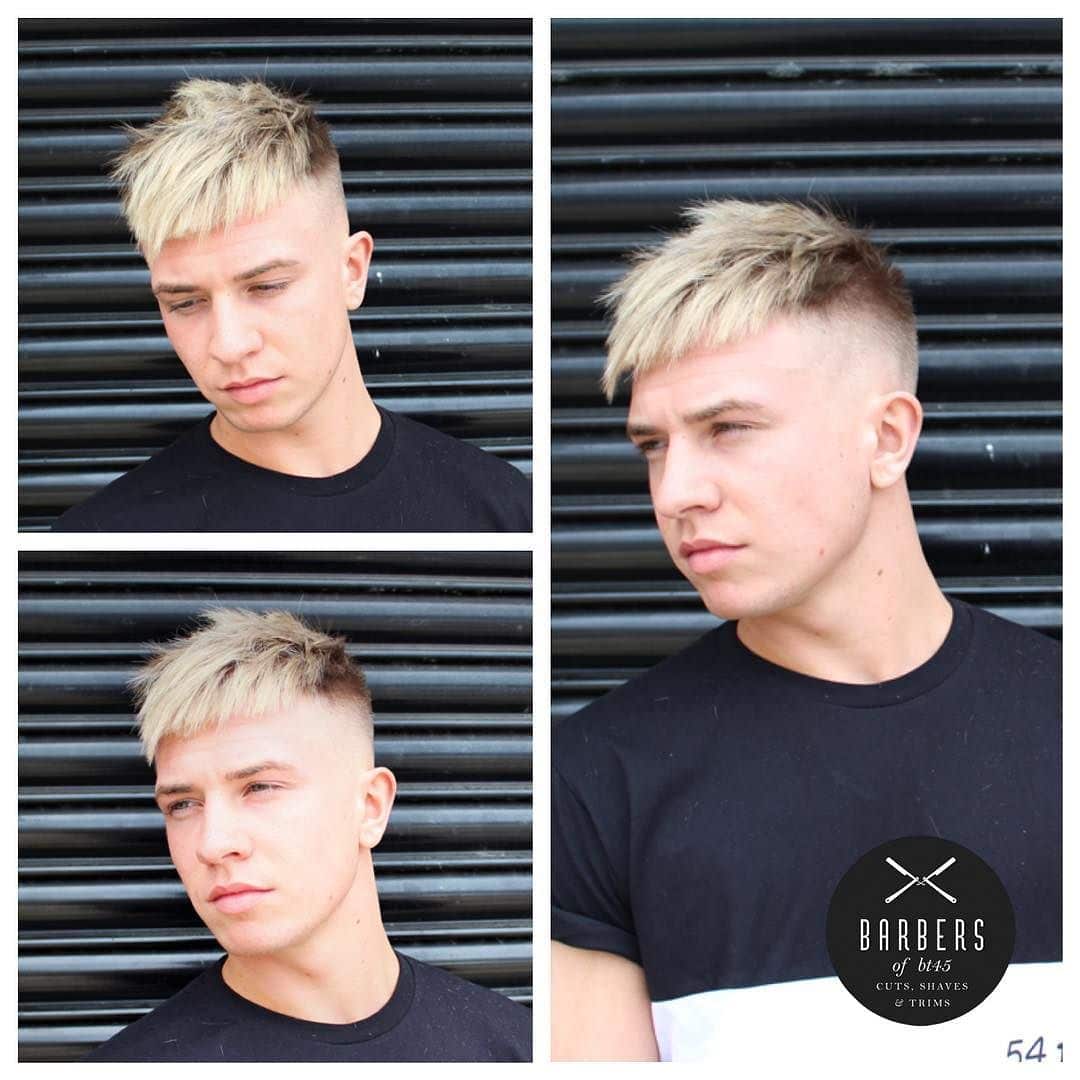 The textured crop with blunt fringe is a one of the fastest growing men's hair trends. This edge version trades in texture for choppy cuts that add unexpected angles. The contrast between blonde bangs and dark roots enhances the effect.
4. Wide Mohawk + V-Shaped Neck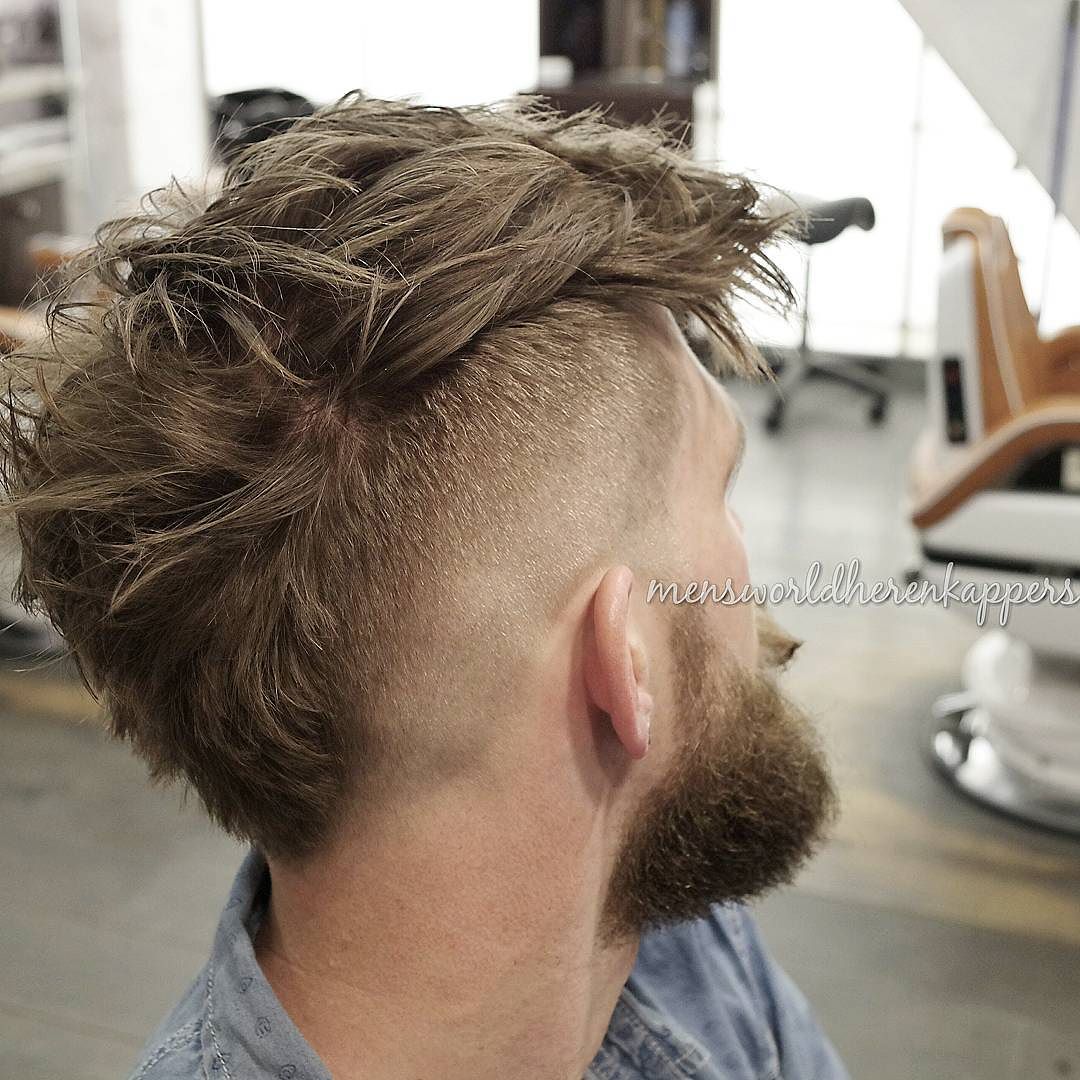 Instead of the usual sides and back taper, this mohawk-inspired style keeps a wide strip of hair from the forehead to neckline. Texture all over with a V-shaped neckline balance messy and clean cut.
5. Blue Crop + Hair Design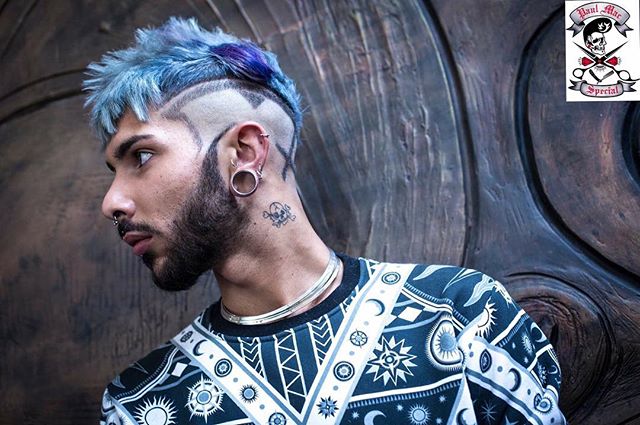 This is an eye-catching haircut even without the shades of blue that emphasize choppy sections. This experimental look treats hair as a canvas with limitless possibilities.
6. Curved Fade + Texture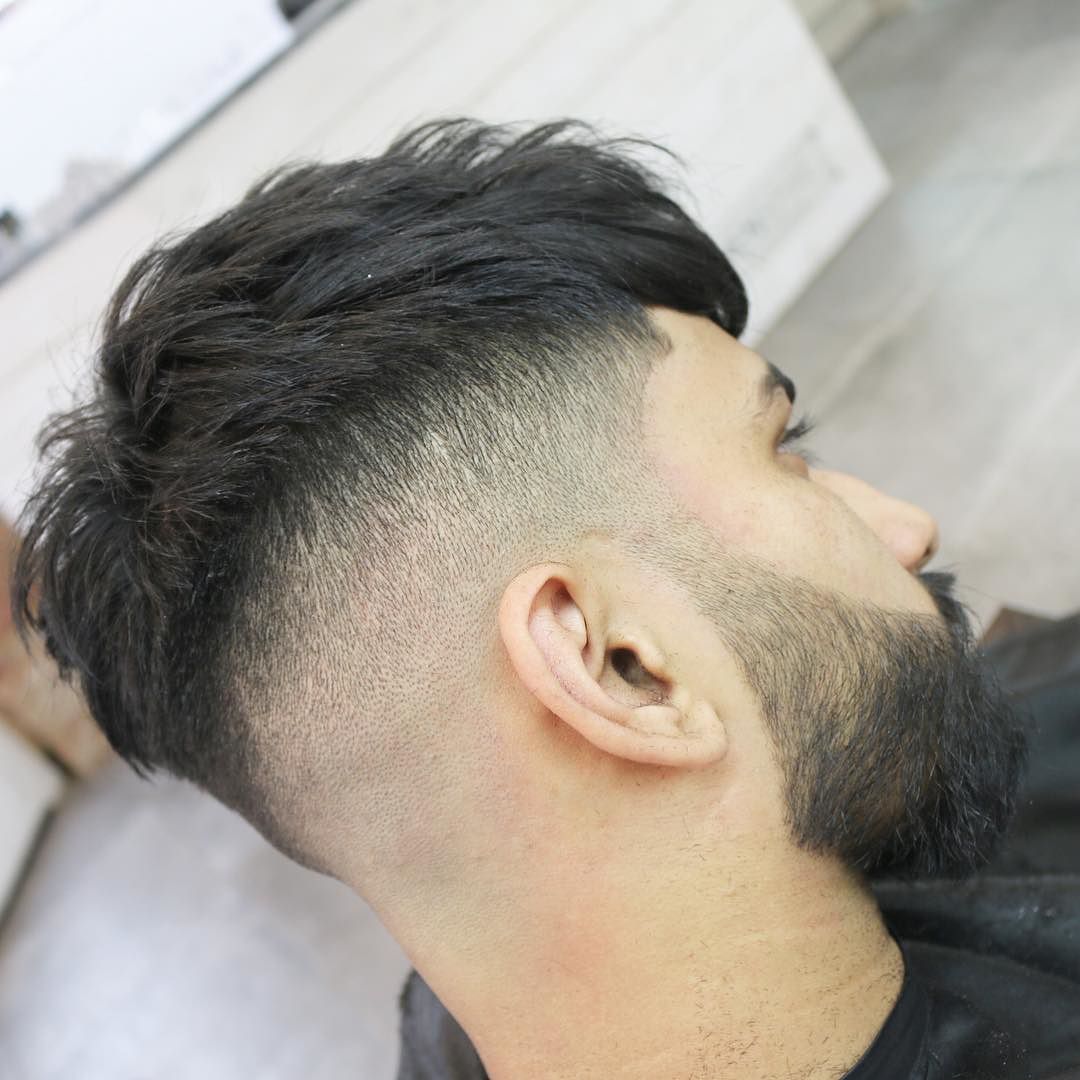 MENSPIRE Male Image & Grooming
On top, this is a cool textured cut that is great for guys with thick hair. The sides are something other than the usual skin fade with an arced line that creates an asymmetrical hairline at the back.
7. High and Tight + Shaved Lines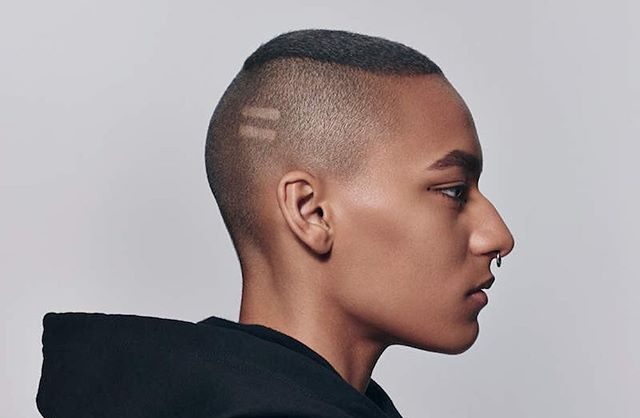 Some of the coolest hair designs are the most simple. Two shaved lines like an equals sign stand out against a short buzz.
8. Asymmetrical Combover + Hard Part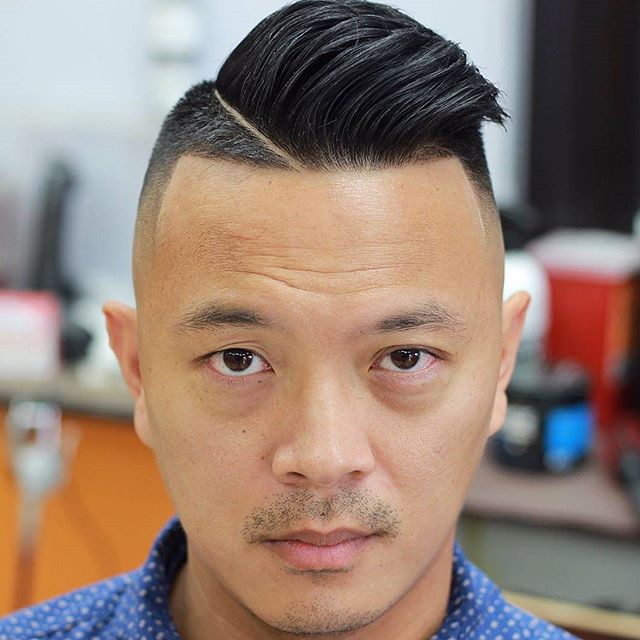 This fresh take on the combover hairstyle features a shaved part on a curve. The result hair is more hair on one side than other for a cool asymmetrical profile.
9. Hard Fade + V-Cut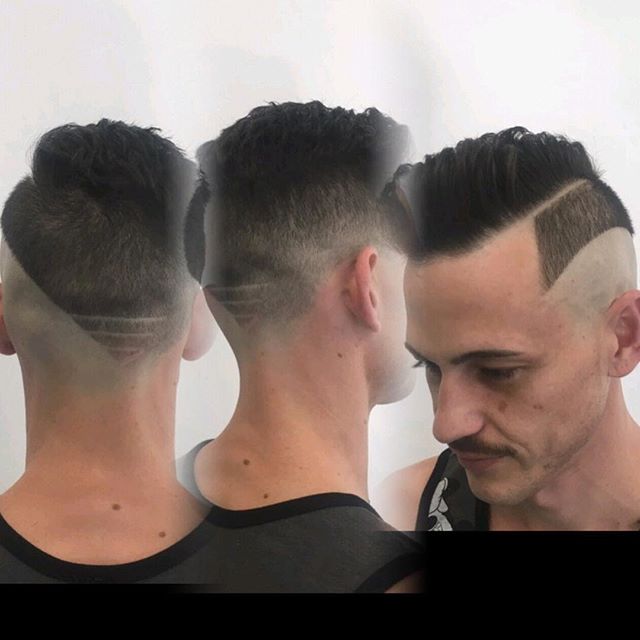 Instead of the blurry fade, this cut features a hard fade that creates a bold contrast between hair and skin. The line continues diagonally to become a cool V-shaped neckline.
10. Curly Hair + Disconnection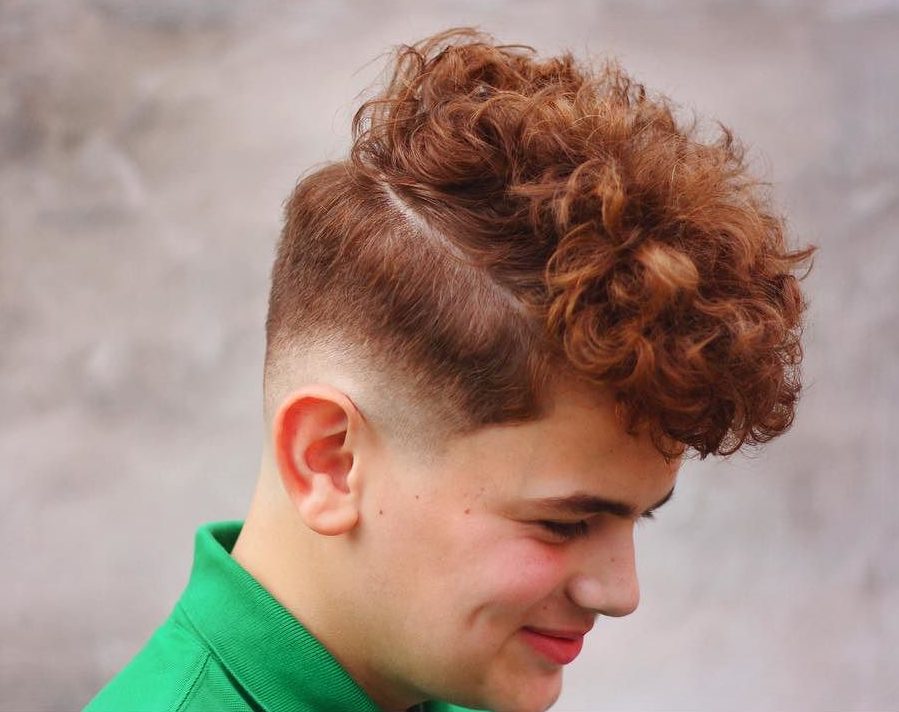 This fresh style juxtaposes loose curly hair on top on top with a short skin fade at the sides. Use a diffuser to bring out volume in curls.
11. Rounded Flat Top + Surgical Line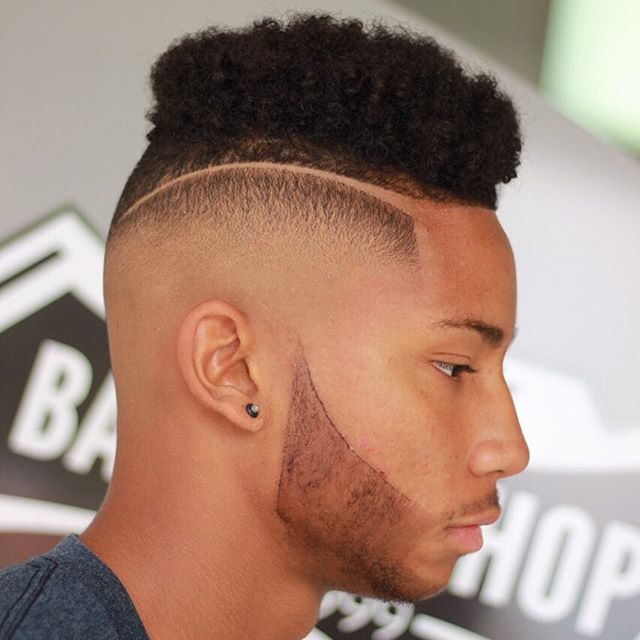 Flat tops are making a comeback this summer. This modern take on the look features more natural rounded edges with all that signature height.
12. Flat Top + Steps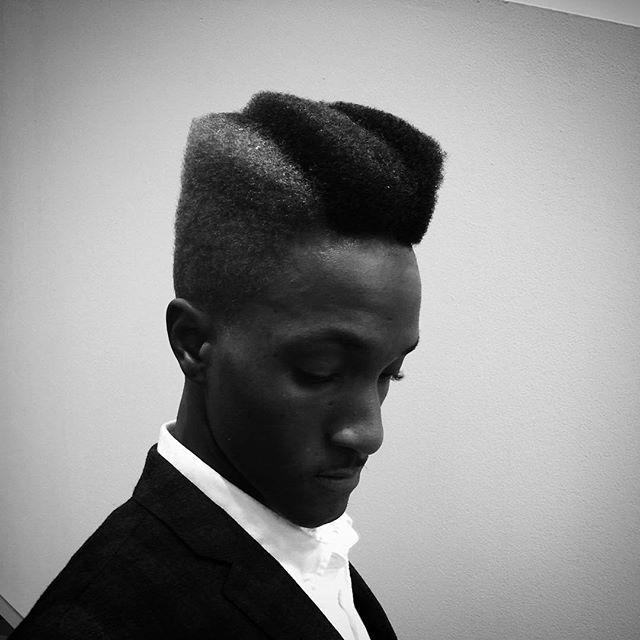 This tri-level flat top is one of the coolest looks out there.
13. Modern Emo Style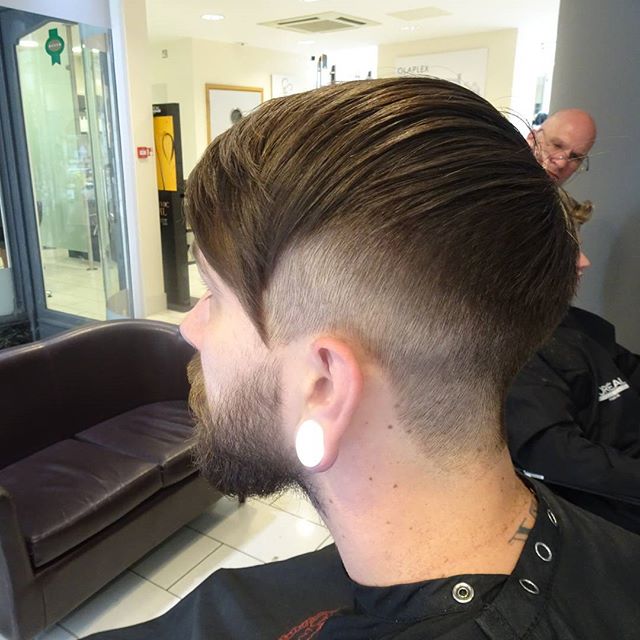 Featuring that classic emo multi-directional combing, this modern version works hair into a point at one side.
14. Platinum + Fringe + Texture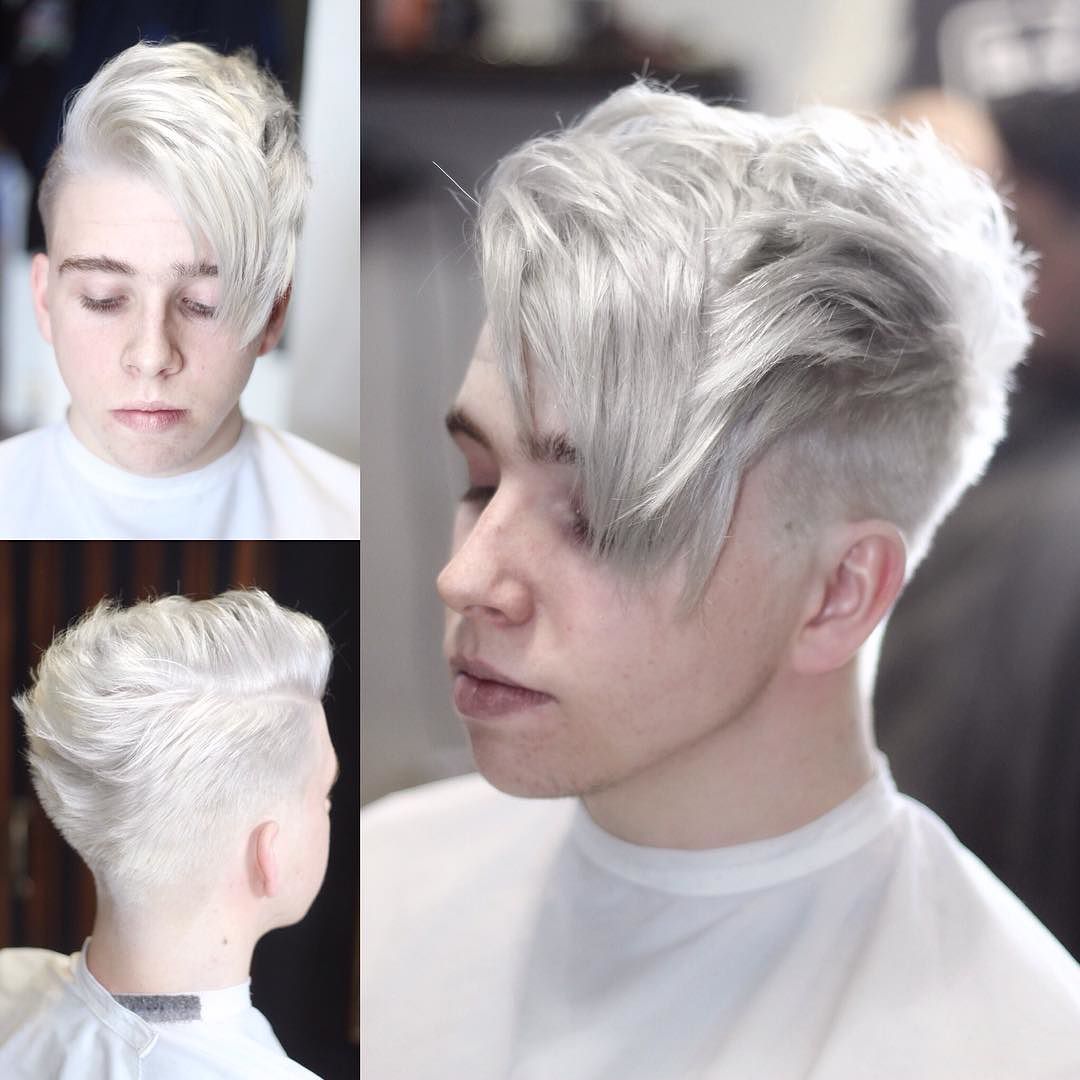 Bold color draws even more attention to this unique style. Long fringe is combed forward and swept over to one side while the back is all about texture.
15. Braided Pomp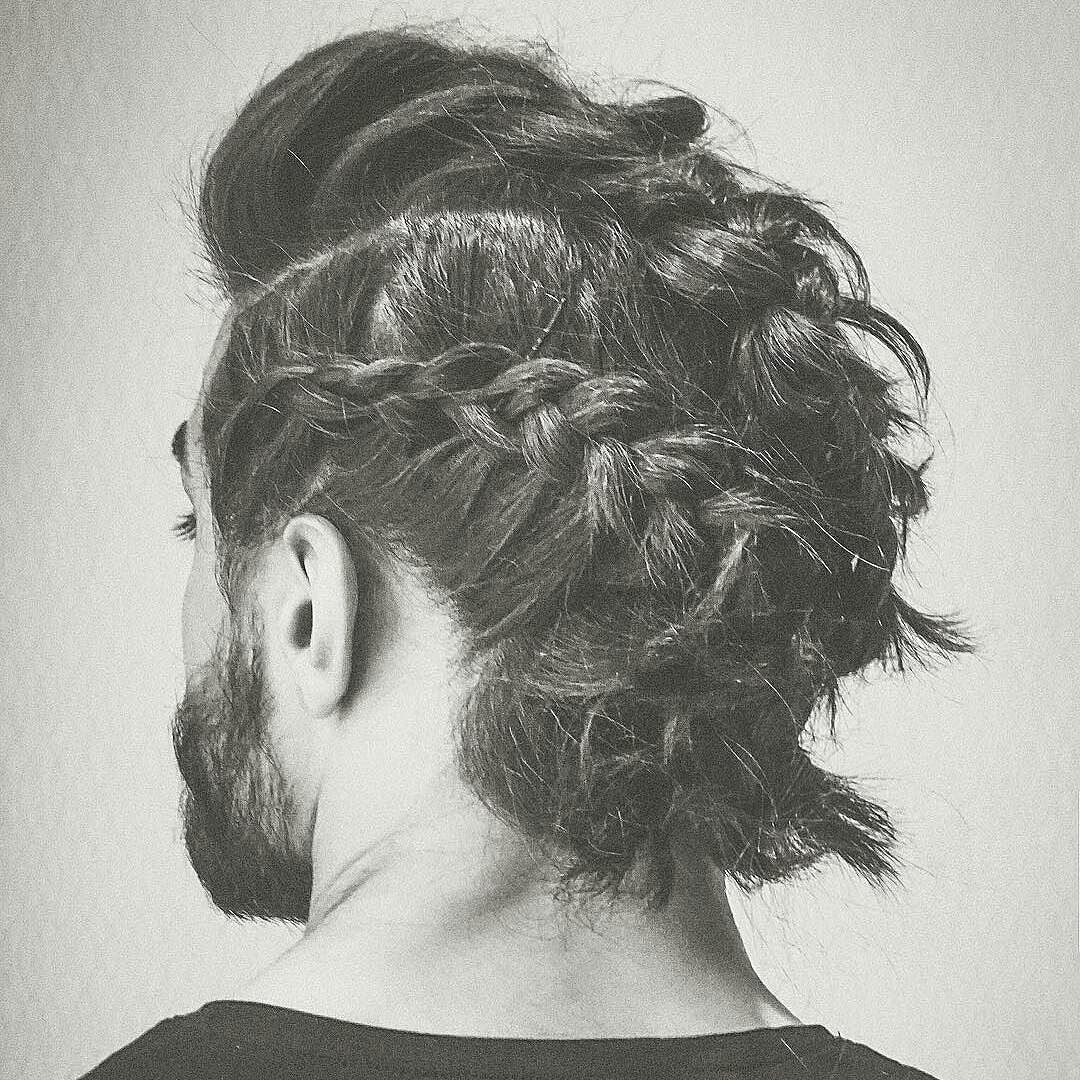 With enough length, hair can be braided to add texture. This unexpected style features a braided pomp as well as braided sides.