The beard trend is still going strong. Now that it is established, lots of guys have thick, full beards but it's not too late to grow facial hair or grow it longer.
At any length, the best looking beards are well-groomed to maintain their shape. That can mean doing it yourself or visiting a barber.
Take a look at the hairstyles that work with facial hair. The transition between the two is an important detail, whether it's a seamless fade or defined shape.
Check out these cool beard styles, shown shortest to longest.
1. Short Beard Style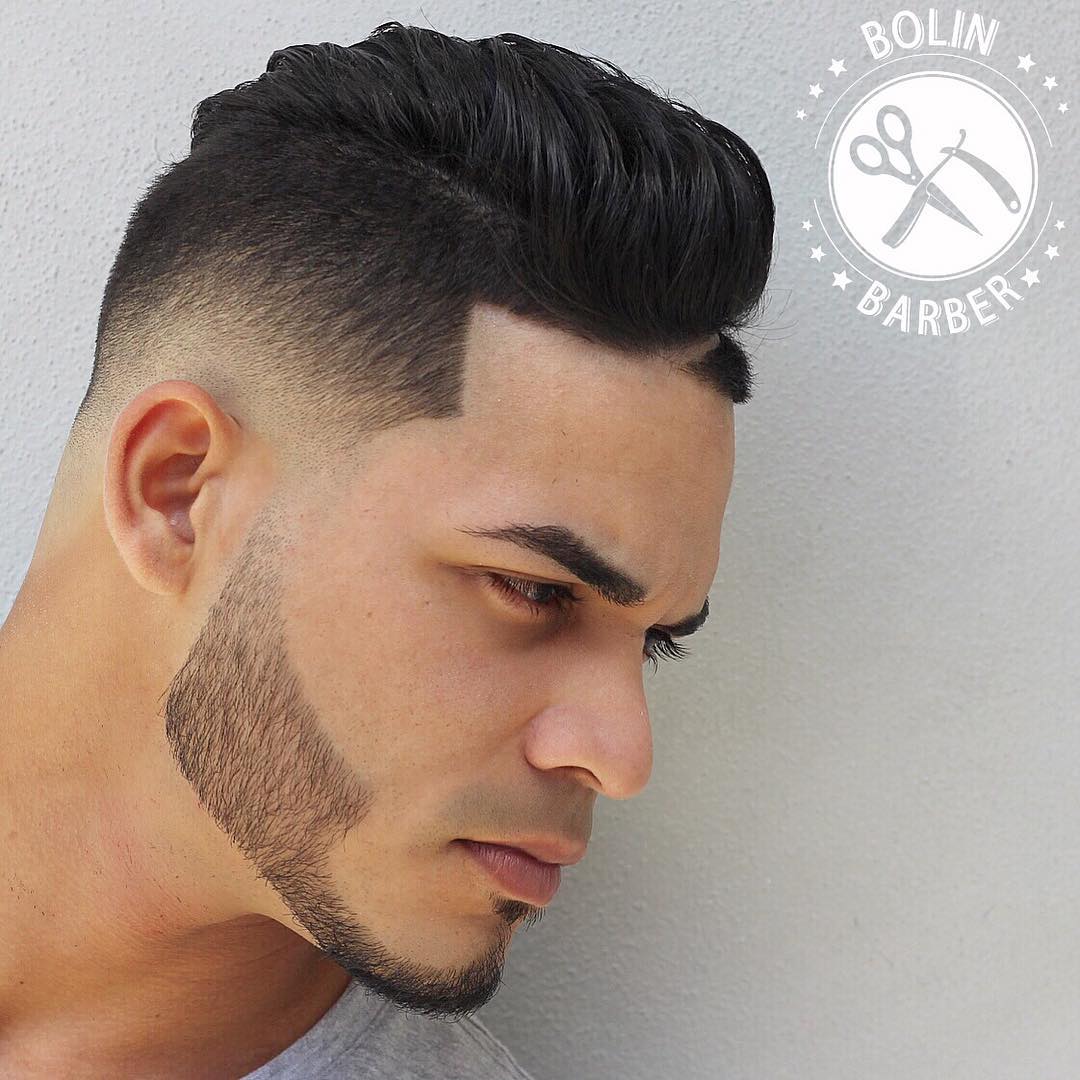 This cool short beard trimming style is about shape more than length. The defined geometry plays up facial features.
2. Beard with Fade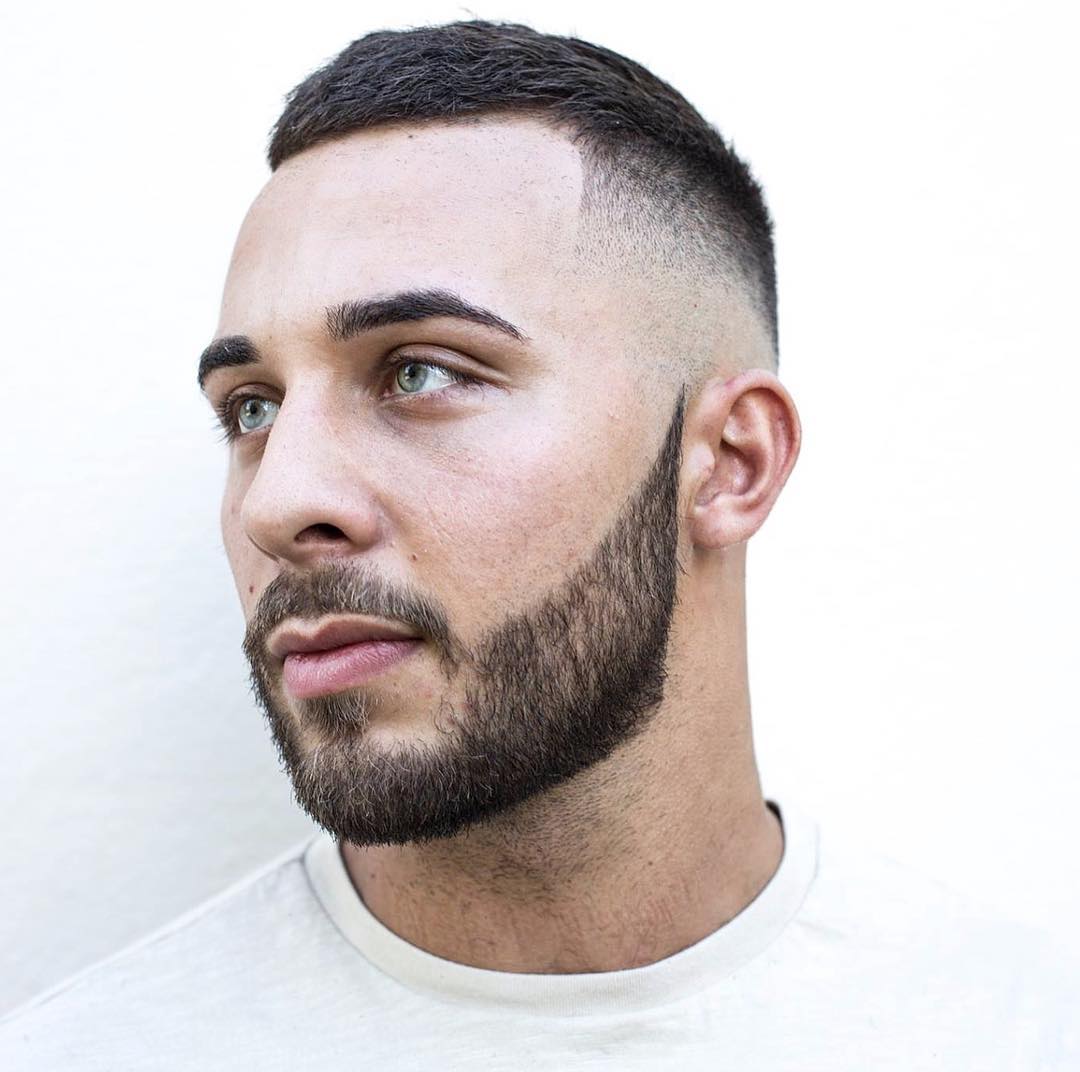 There are two ways to wear a beard with a fade haircut. One is to taper down the sideburns so hair fades up into the beard. The other is to create a defined shape that stands out against the skin, like above.
3. Beard Shape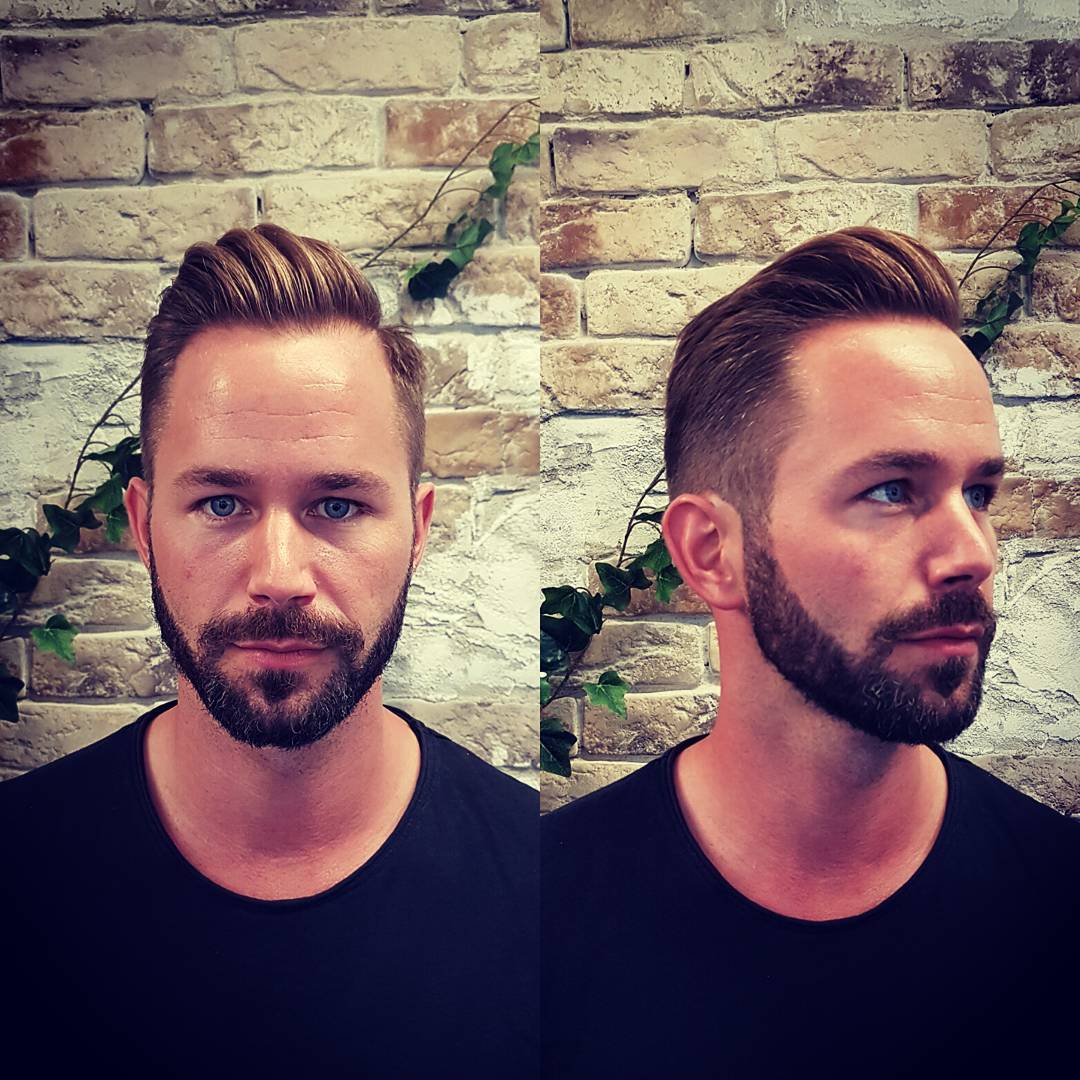 While it is certainly possible to shape your beard at home, it can be helpful to get the initial shape done at by a barber or stylist. In addition to being able to get it perfectly symmetrical, they can create a shape that works with facial hair growth, your face shape and haircut. From there, it is easy to maintain yourself.
4. Carved Beard
Popular beard styles for black men often feature unique contours and lines. A carved beard pairs well with the defined lines of an edge up.
5. Bald + Beard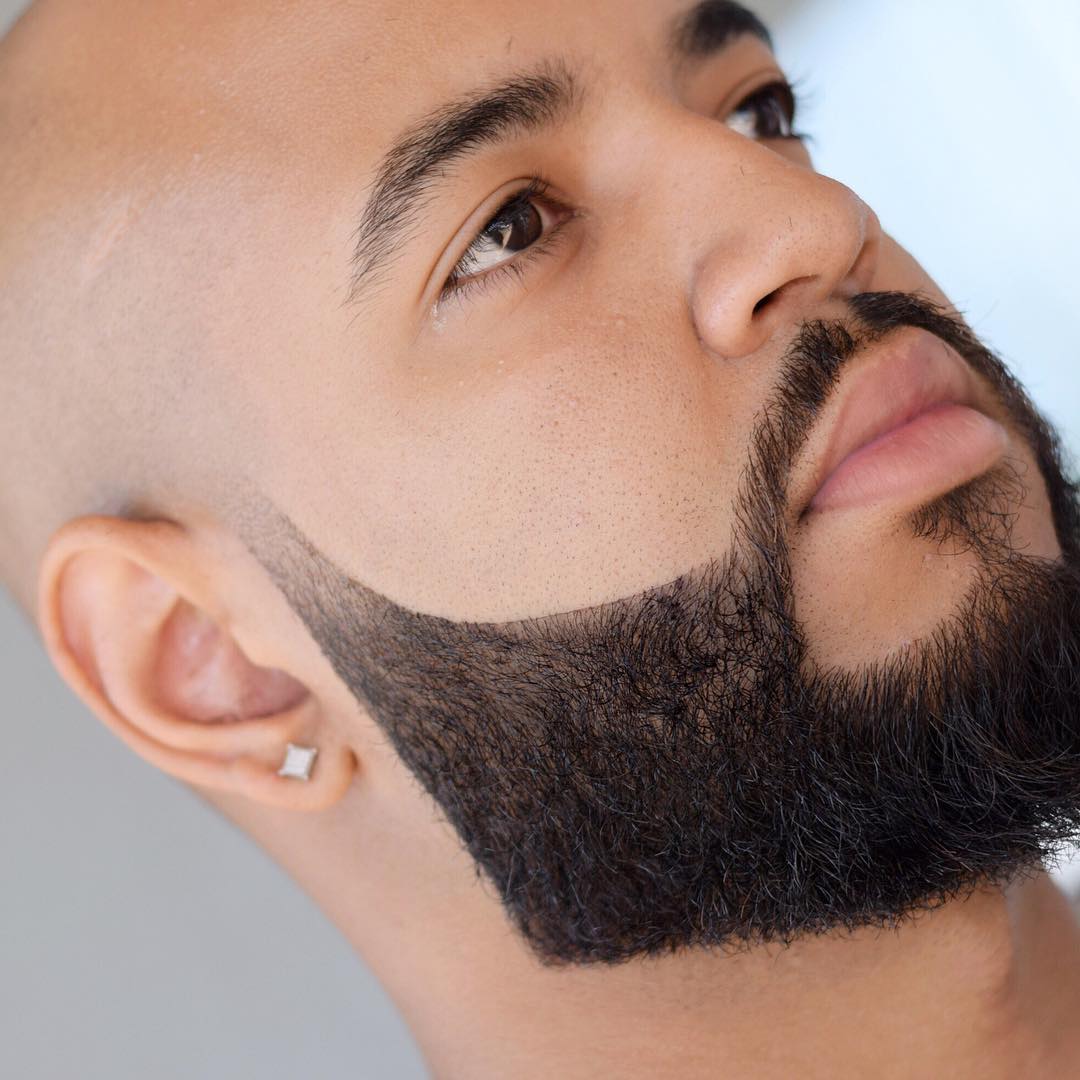 A shaved head contrasting with a full beard is a classic combination that always looks good. The key to making it work is well-groomed facial hair and some brow maintenance too.
6. Different Beard Styles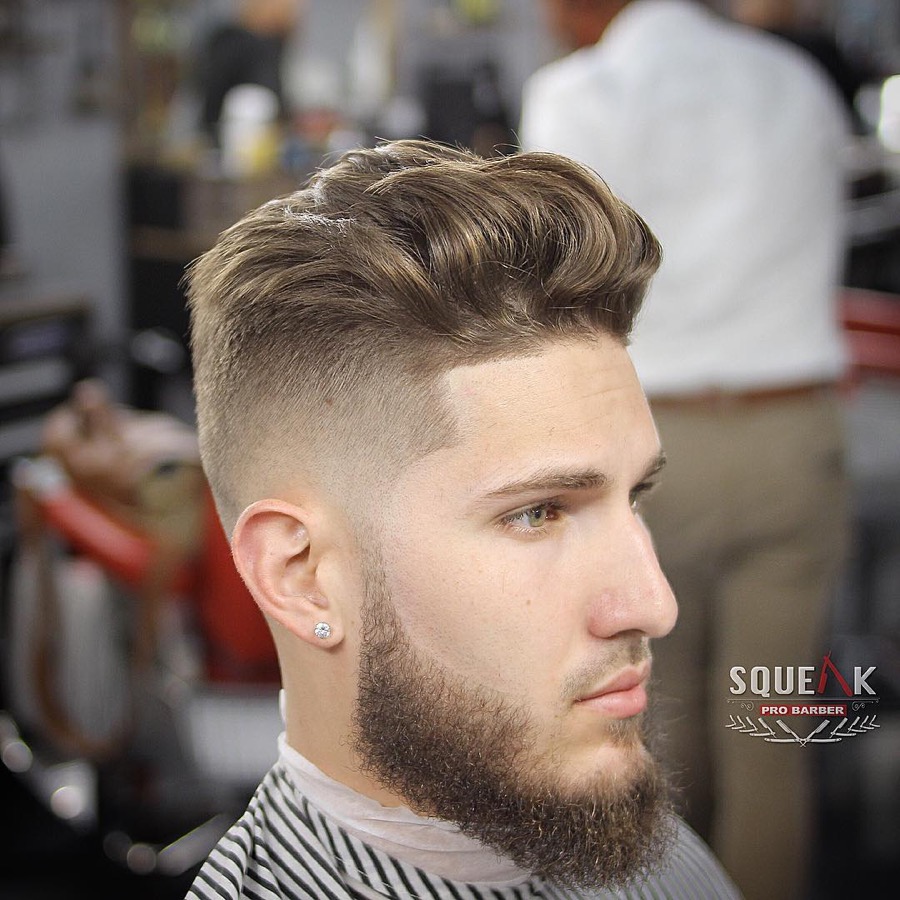 There are so many different ways to wear a beard. The best beard style for you depends on the pattern of facial hair growth and face shape. This almost chin strap focuses on where hair grows the thickest plus some additional shaping.
7. Full Beard + Low Fade Haircut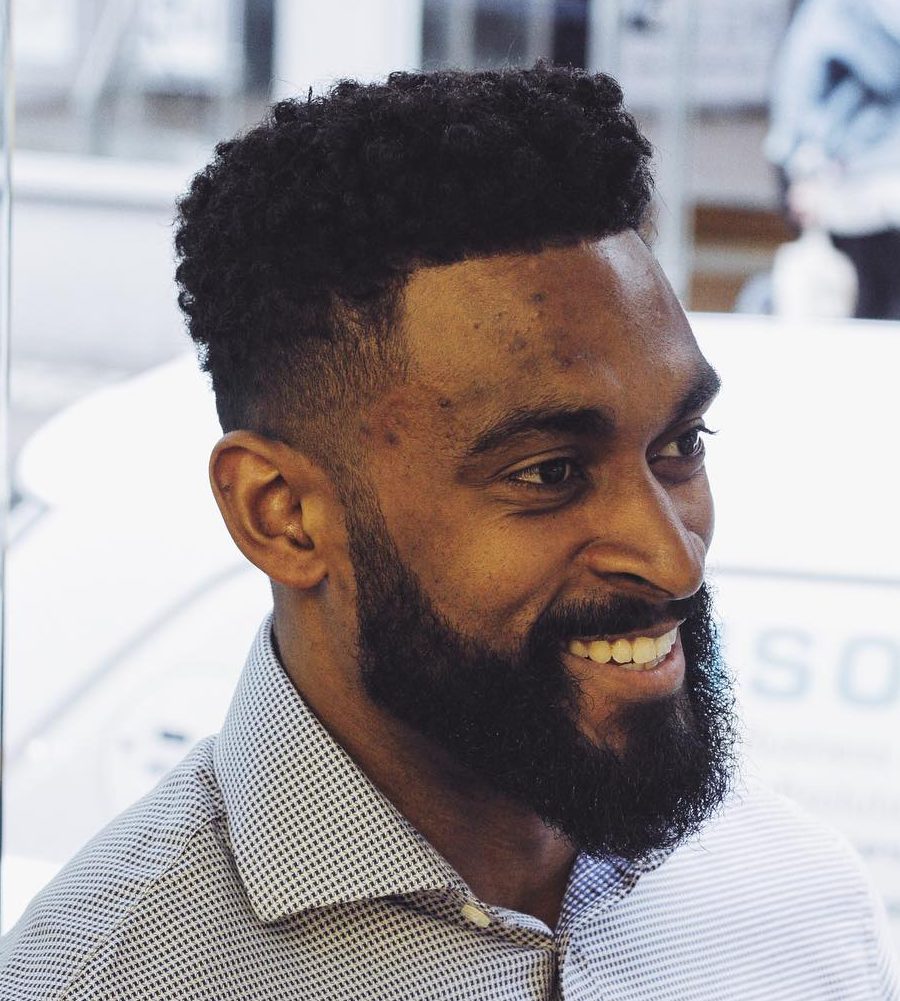 This classic full beard accentuates this gentleman's angular face in a positive way. The low fade haircut seamlessly tapers back up into facial hair.
8. Beard + Slick Backed Hair

This hairstyle and beard combination is a classic and stylish look.
9. Comb Over Fade + Beard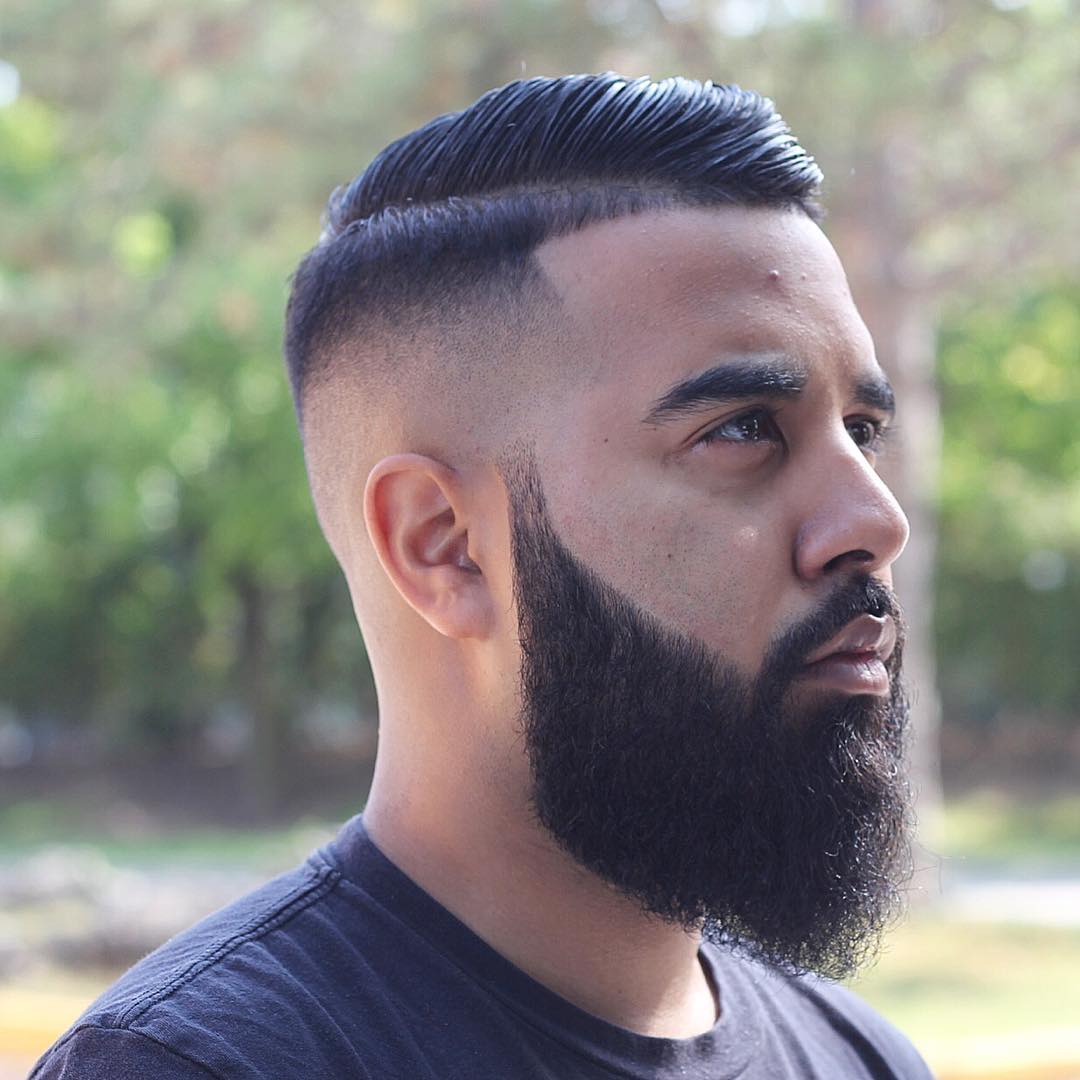 The side part, aka comb over hairstyle, is another men's haircut that pairs perfectly with a beard of any length.
10. Short Hair + Full Beard

A full beard looks great with short or longer hair.
11. Beard + Buzz Cut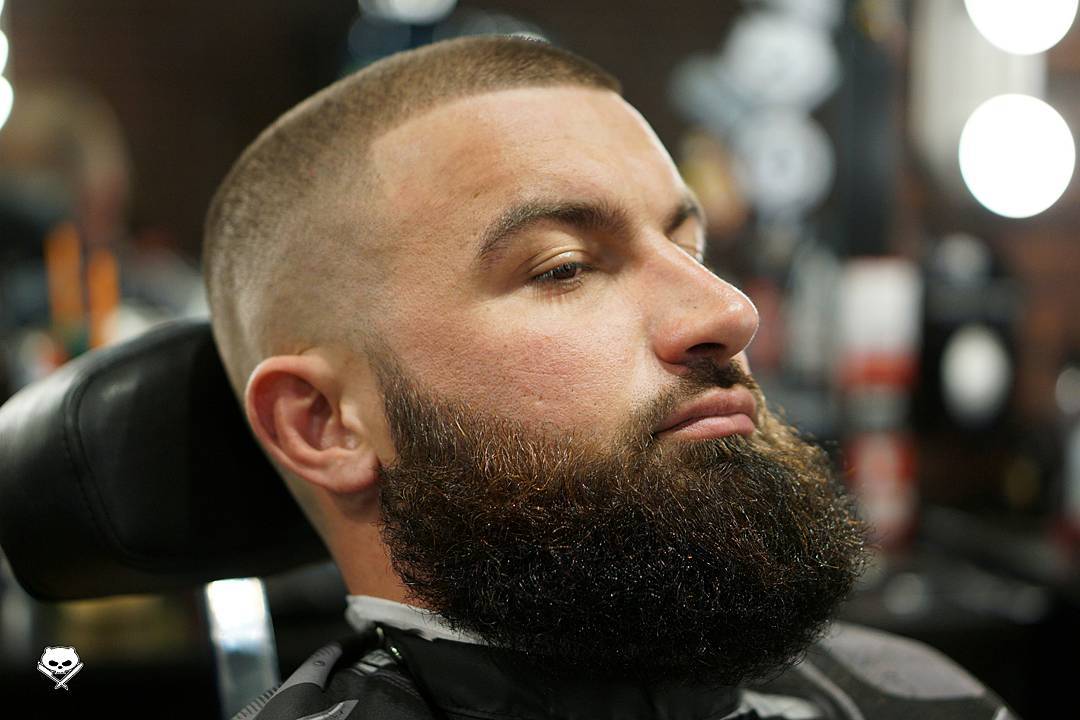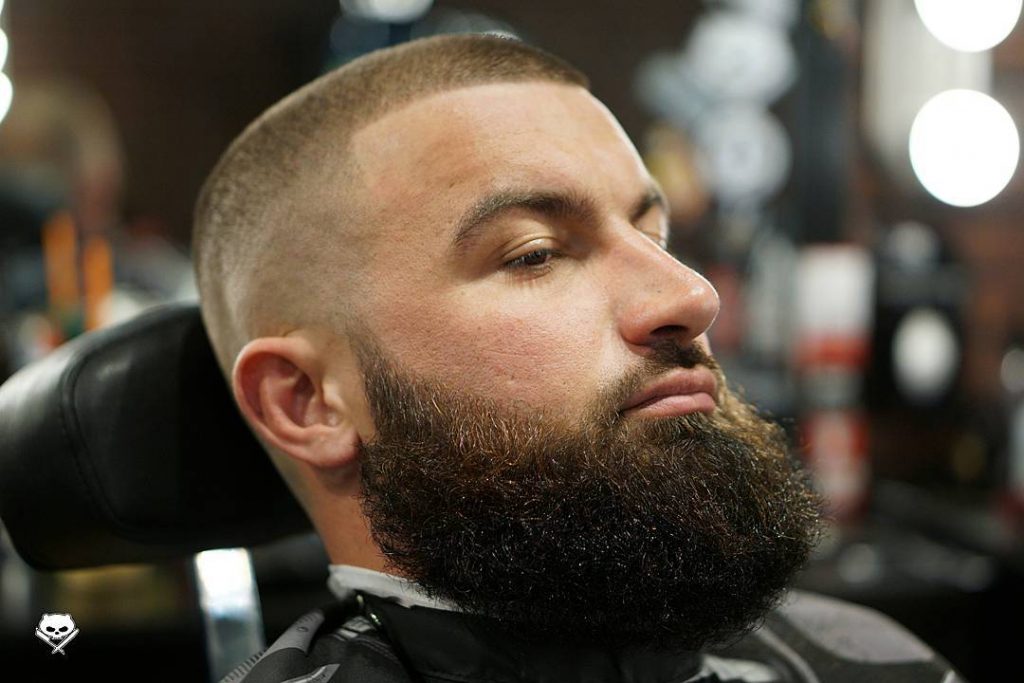 A wide range of men's hairstyles work with beards and the buzz cut is one of them.
12. Beard + Temple Fade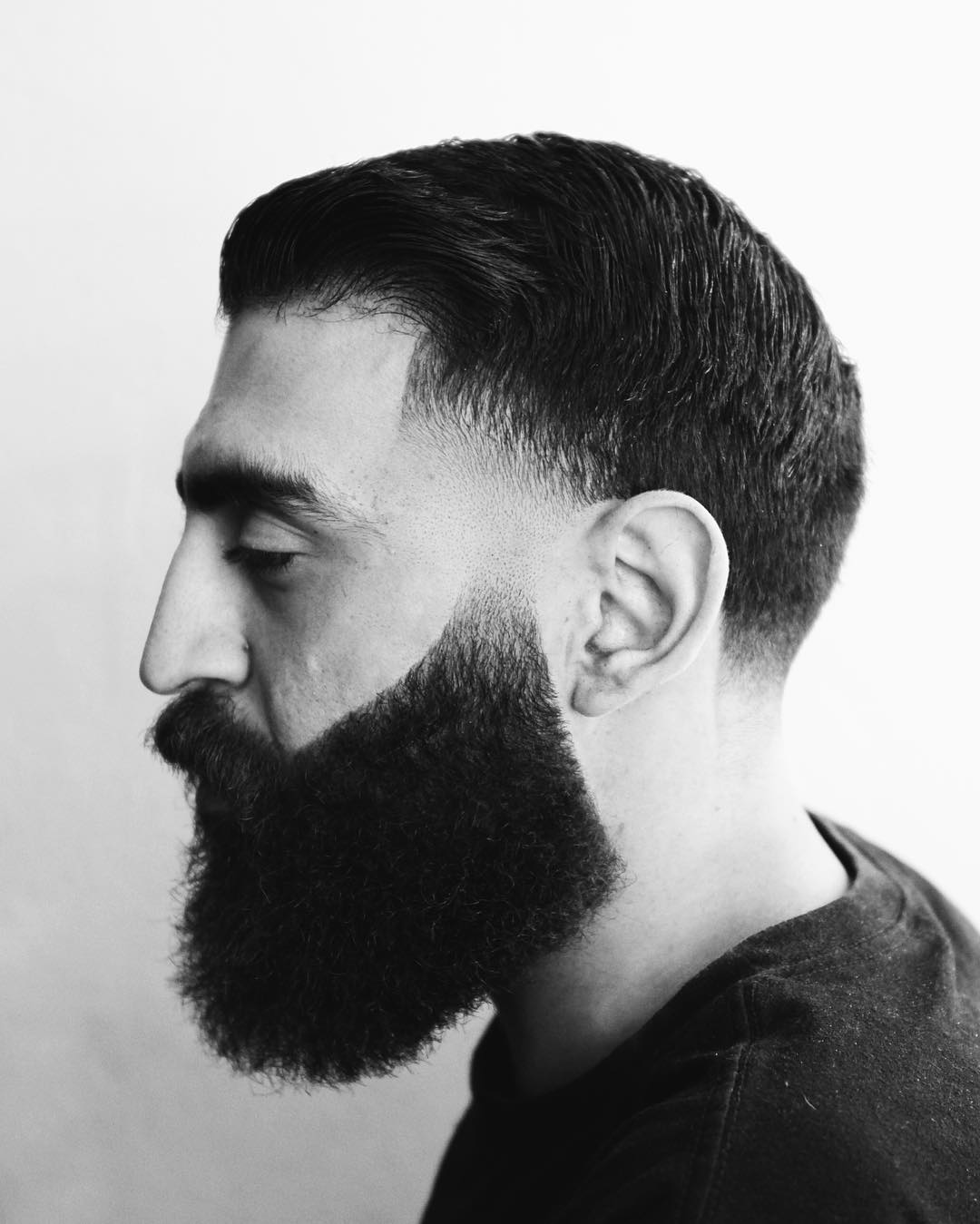 A short temple fade makes hair all over appear even thicker than it already is.
13. Beard + Round Face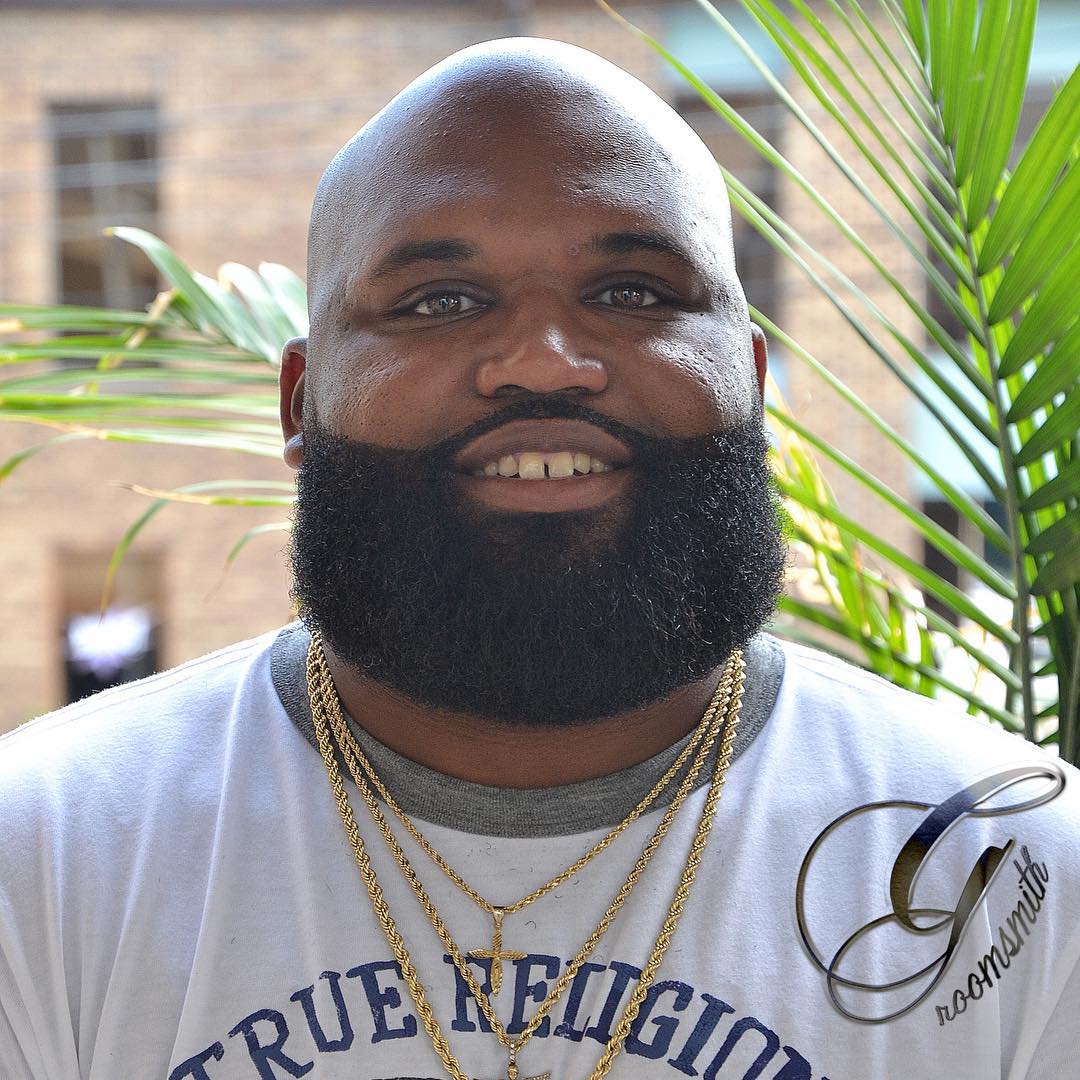 Beards are an excellent choice for men with wide or round faces. A longer beard like this one elongates the face.
14. Beard + Handlebar Mustache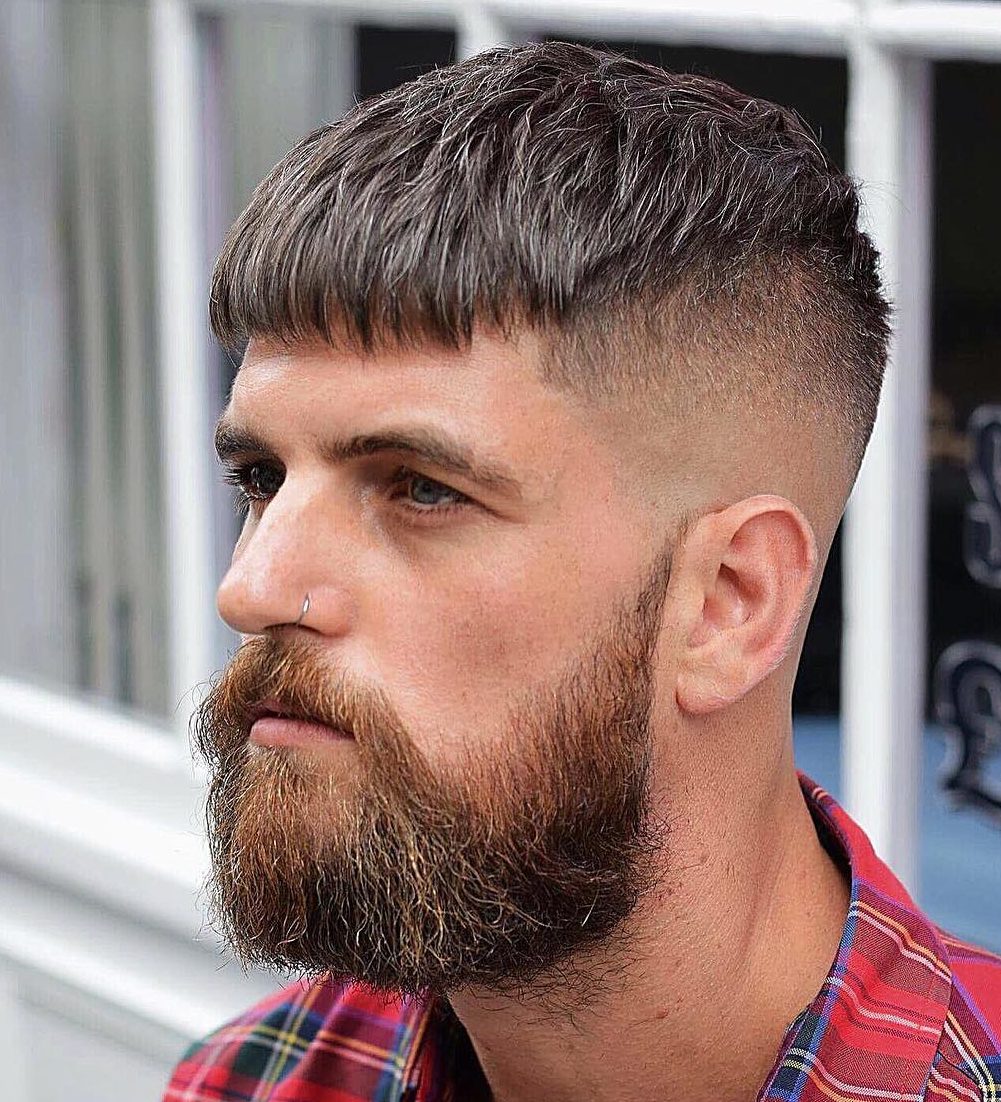 A wide range of mustaches can be worn with beards, from short to a long handlebar.
15. Medium Length Hairstyles with Beards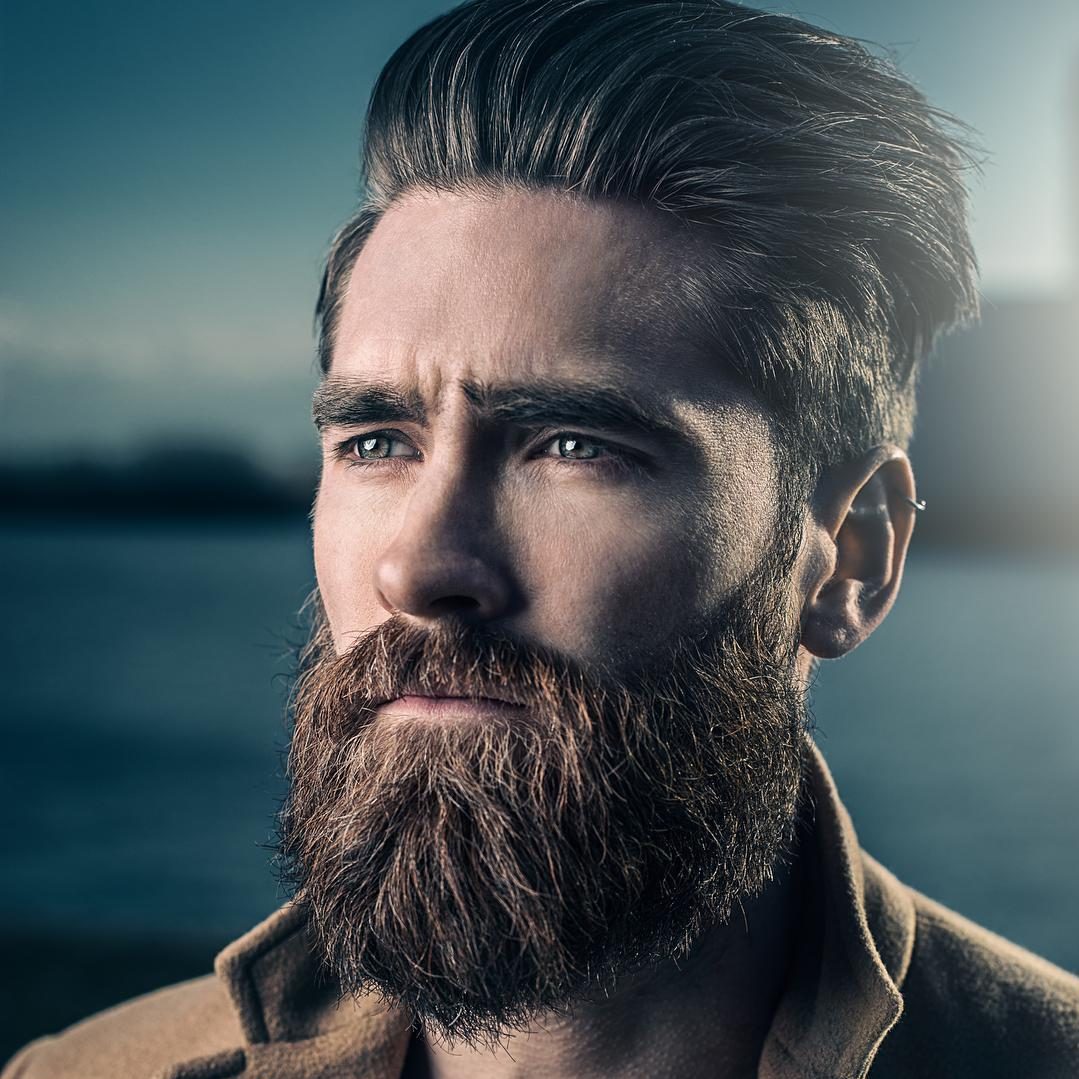 All variations of the slick back look great with a beard.
16. Long Beard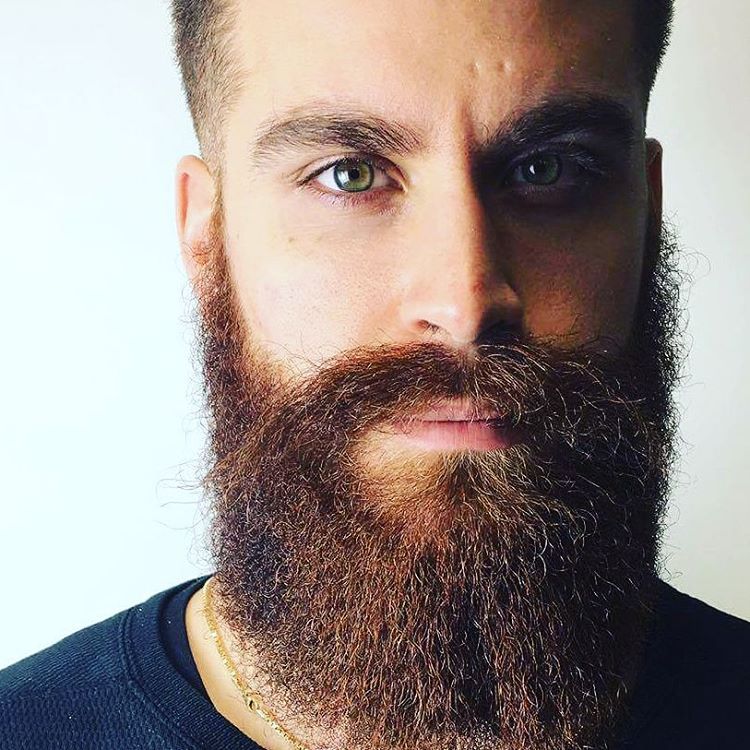 Really long beards especially benefit from shaping. The profile can be rounded or angled, depending on how hair grows and what flatters your face shape.
17. Beard + Man Bun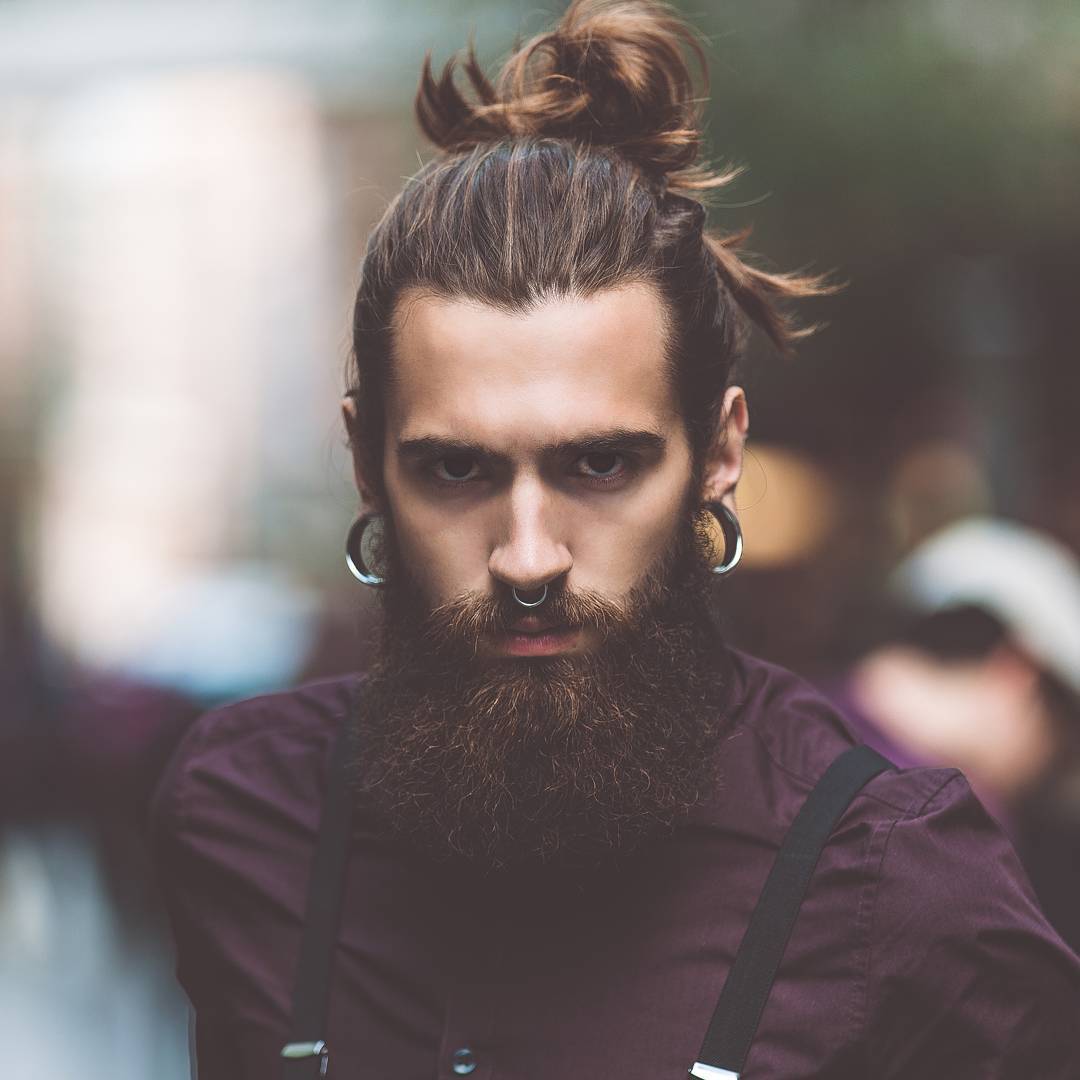 The man bun and beard go together like tequila and lime.
This post may contain affiliate links. Please read our disclosure for more info.