For guys, long hair is usually anything more than 4 inches in length. More length means more styling options for straight and curly hair. Check out these cool, sometimes unexpected, long hairstyles for men ranging from the long slick back to the man bun and flat top to the afro.
1. Long Slick Back + Taper Fade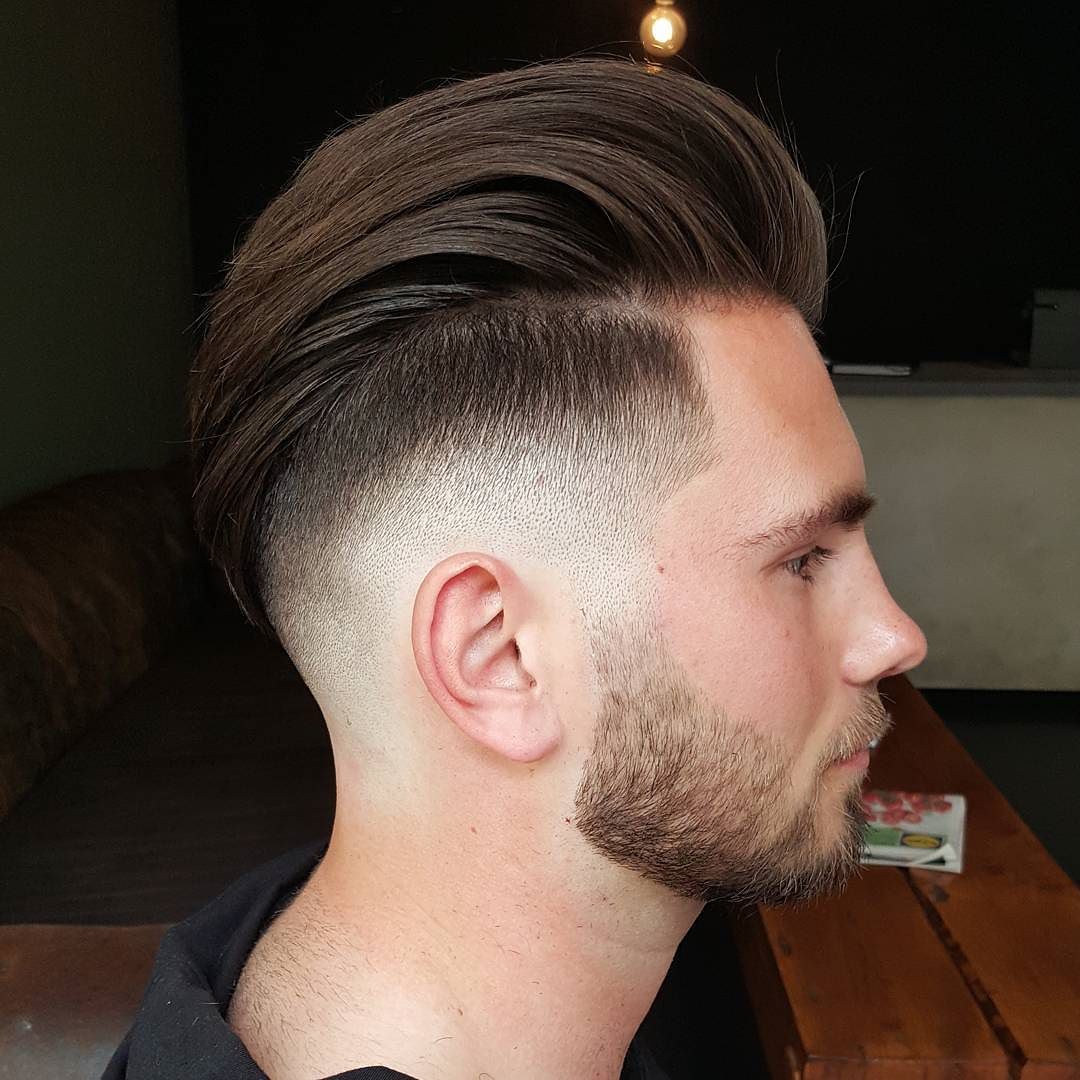 This cut and styles shows how slick and sophisticated long hair for men can be. With the right product, it's easy to control long locks and look great.
2. Natural Combover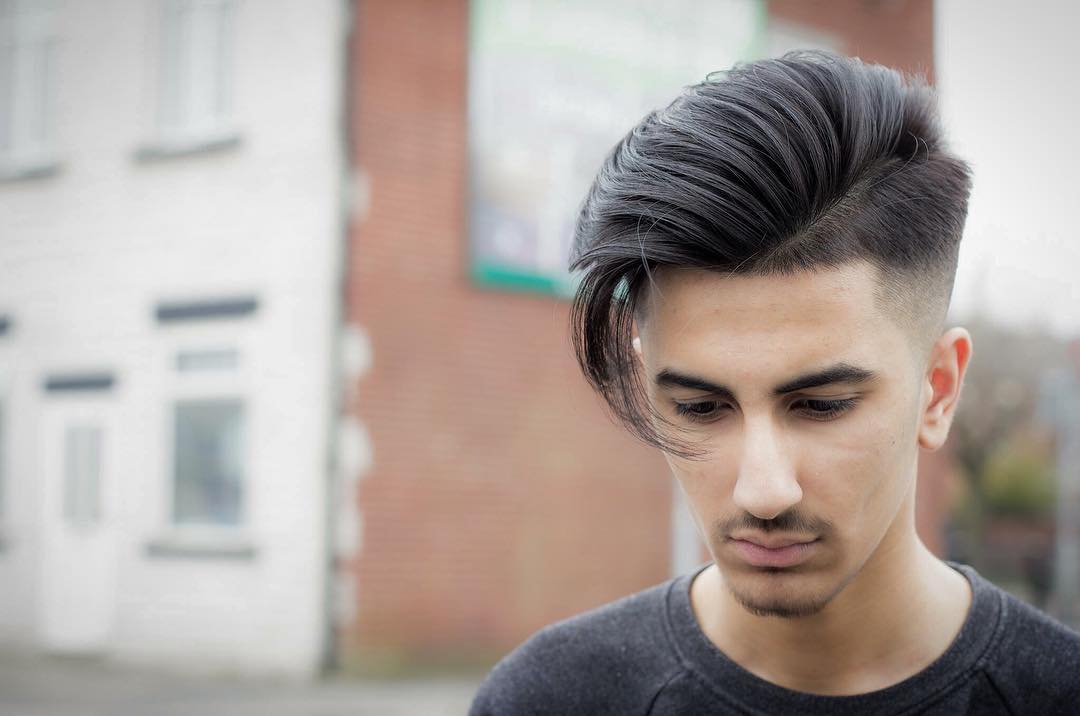 Worn slightly loose and messy with a natural finish, this is a fresh update on the classic combover.
3. Pomp + Man Braid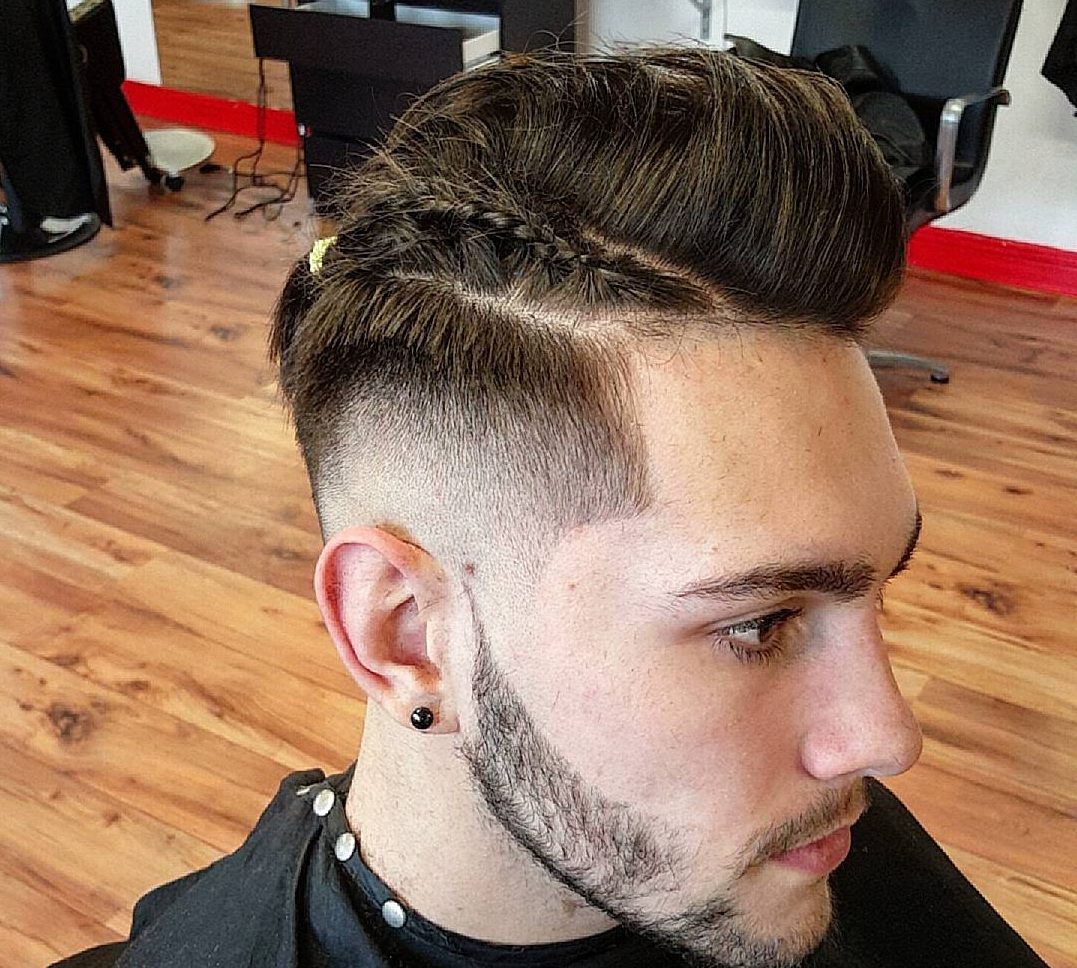 For something different, this bold long men's hairstyle pairs a messy pomp with a braid for added texture.
4. Mohawk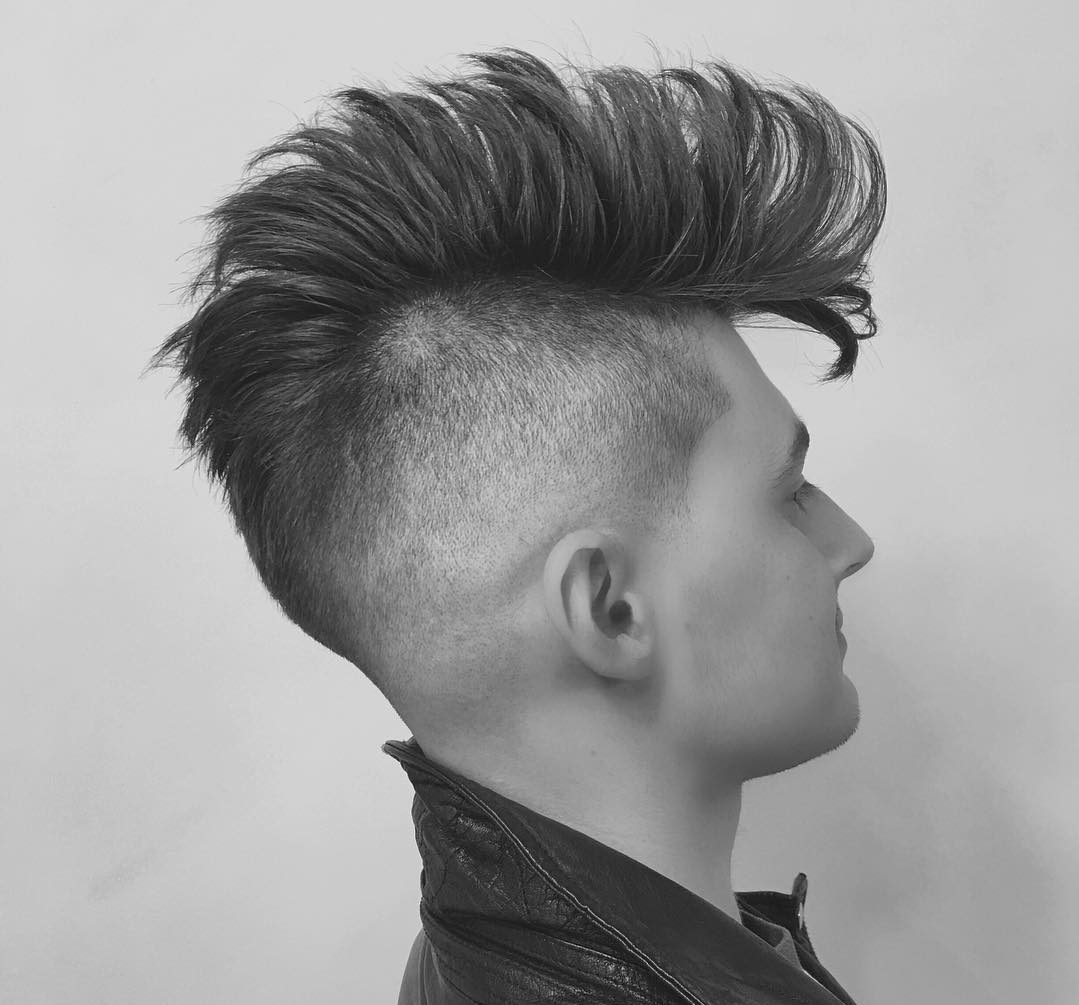 One of the original hairstyles for long hair, the mohawk is always cool.
5. Long Pomp Fade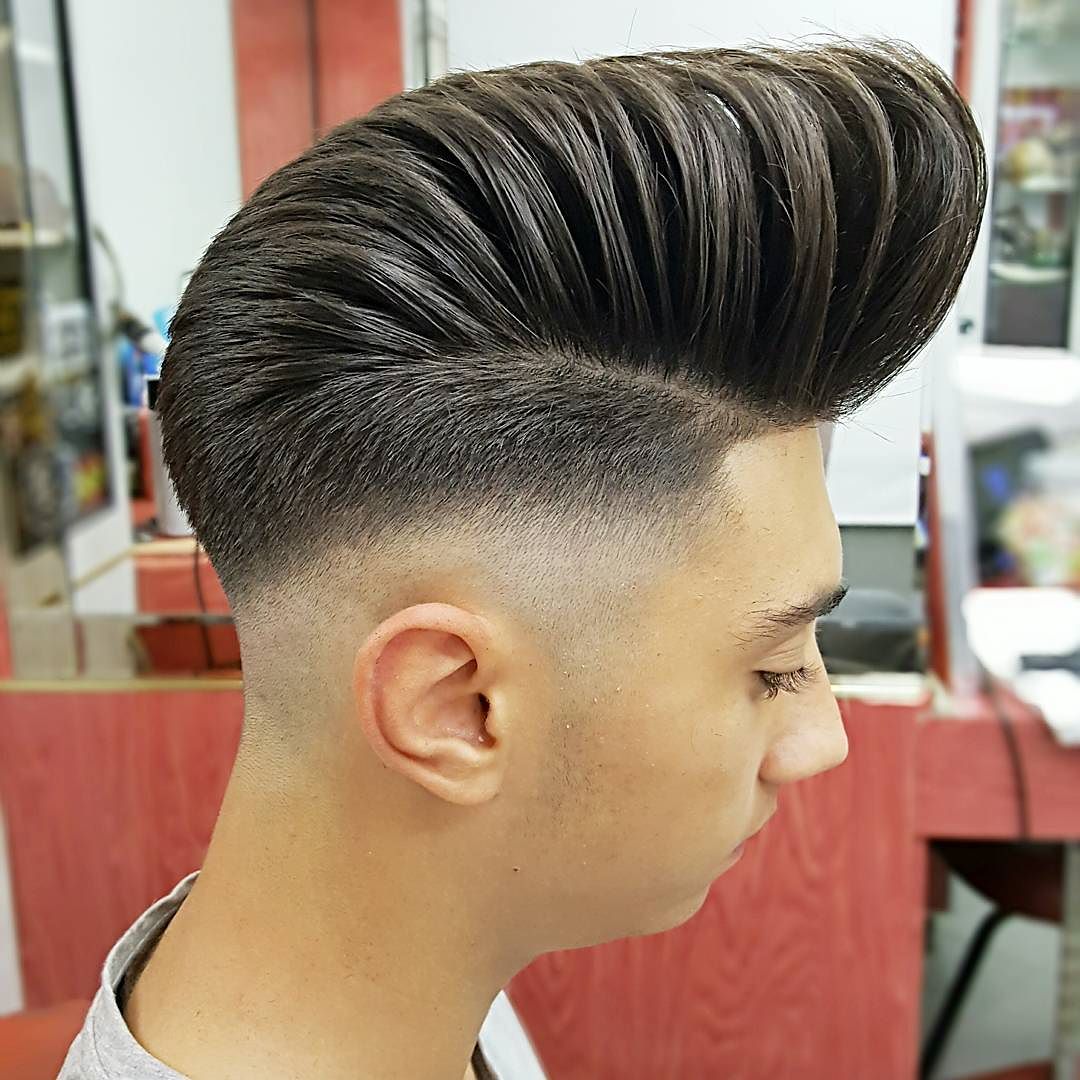 The pomp fade is one of the most popular men's hairstyles right now and looks great at every length. More hair translates into extra height.
6. High Flat Top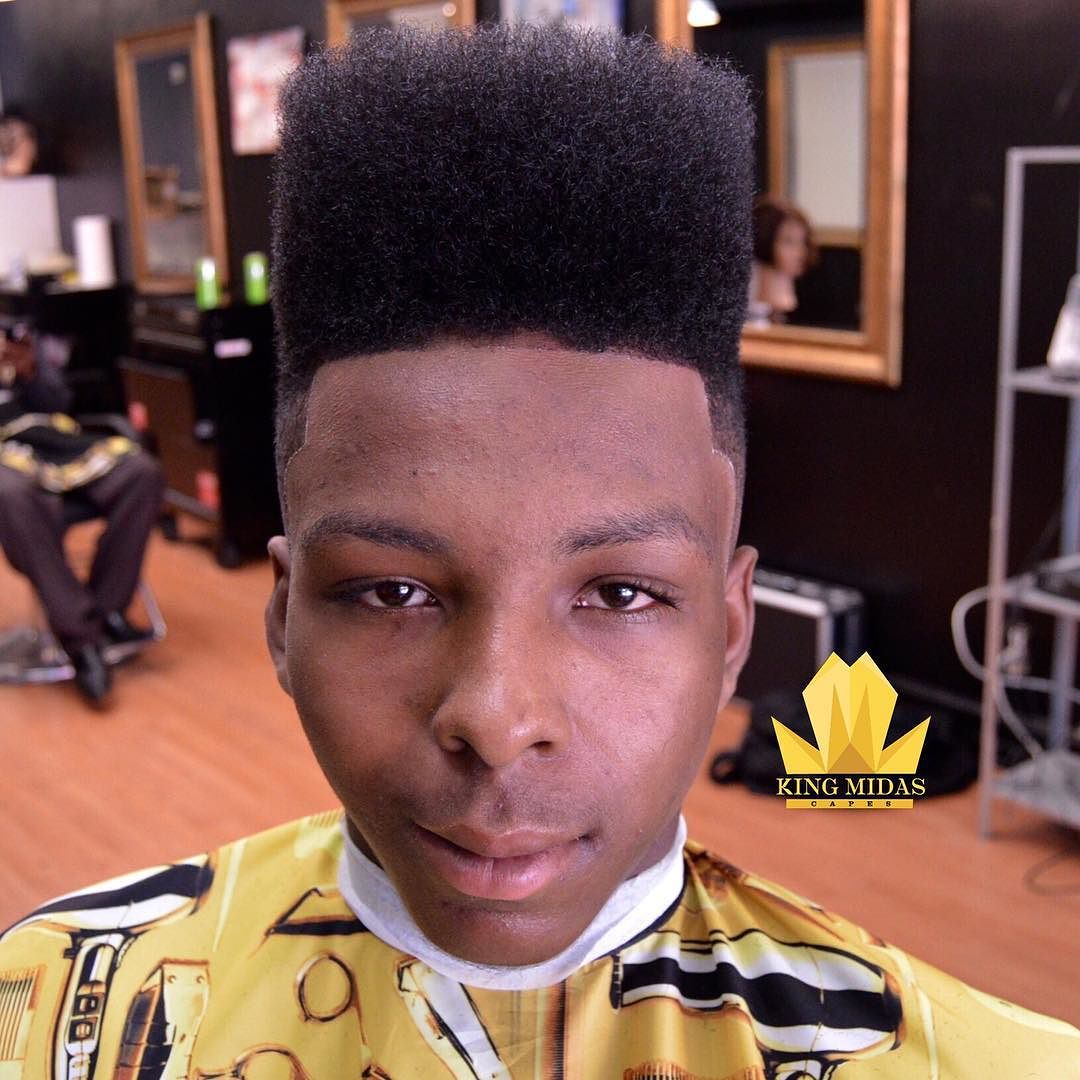 For kinky curly hair, extra length can be shaped into an ultra tall flat top or even add a step or two.
7. Tousled Long Hair + Hard Part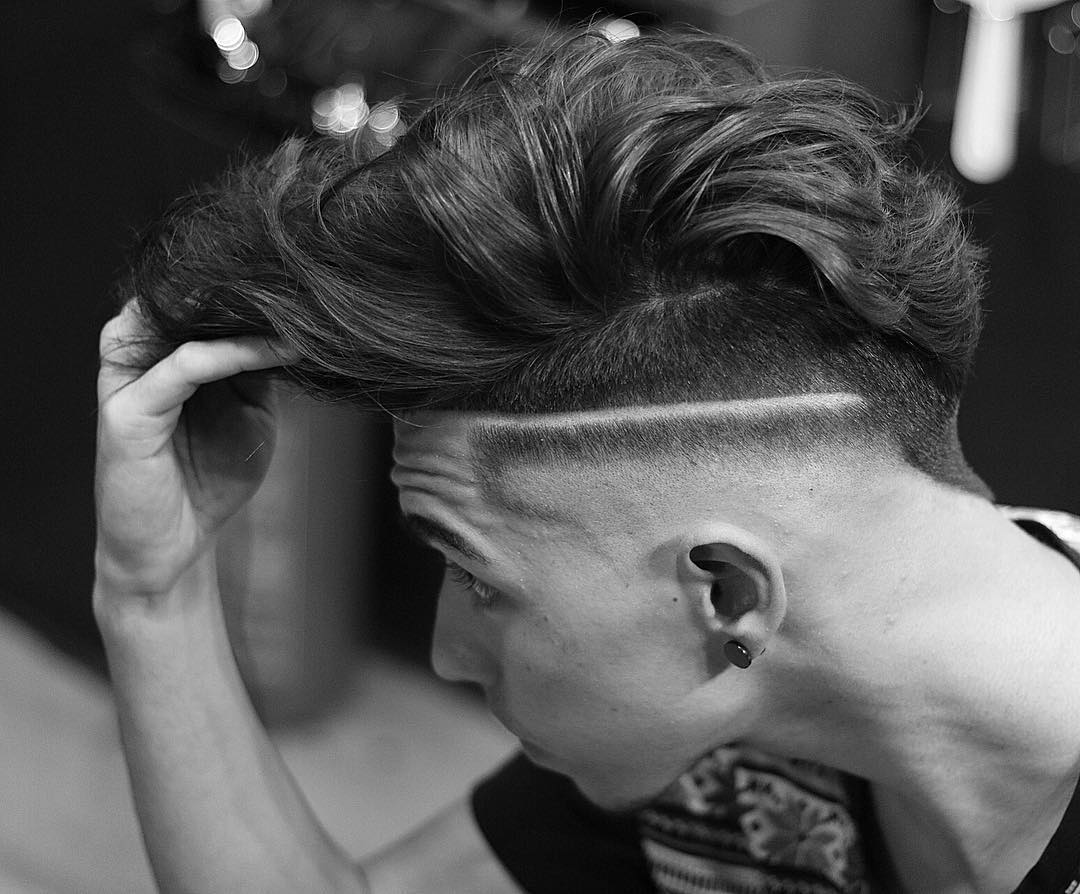 Long loose hair contrasts with faded sides and a straight shaved line on the diagonal.
8. Greaser Styles for Long Hair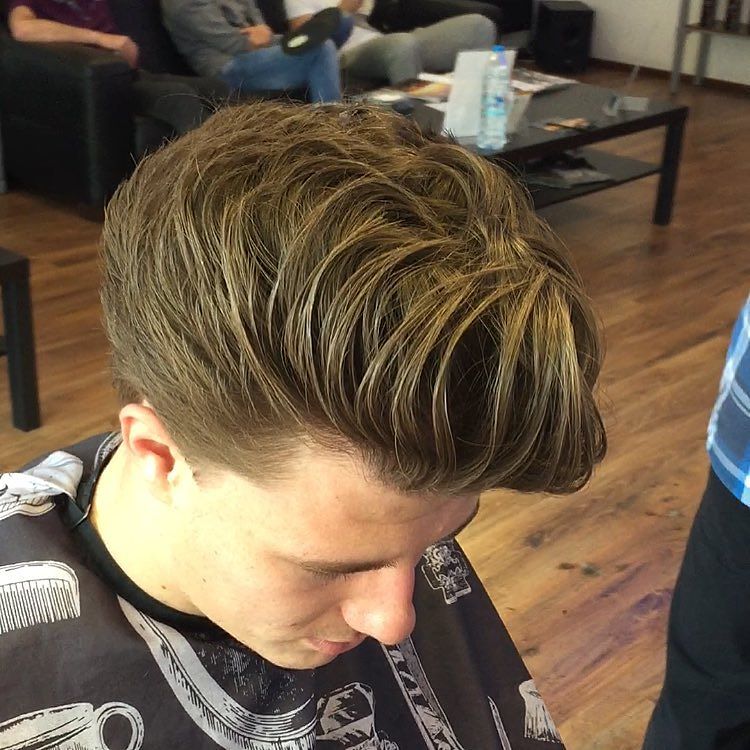 Length all over gives this classic greaser style plenty of height and volume.
9. Man Bun + Undercut + Hair Designs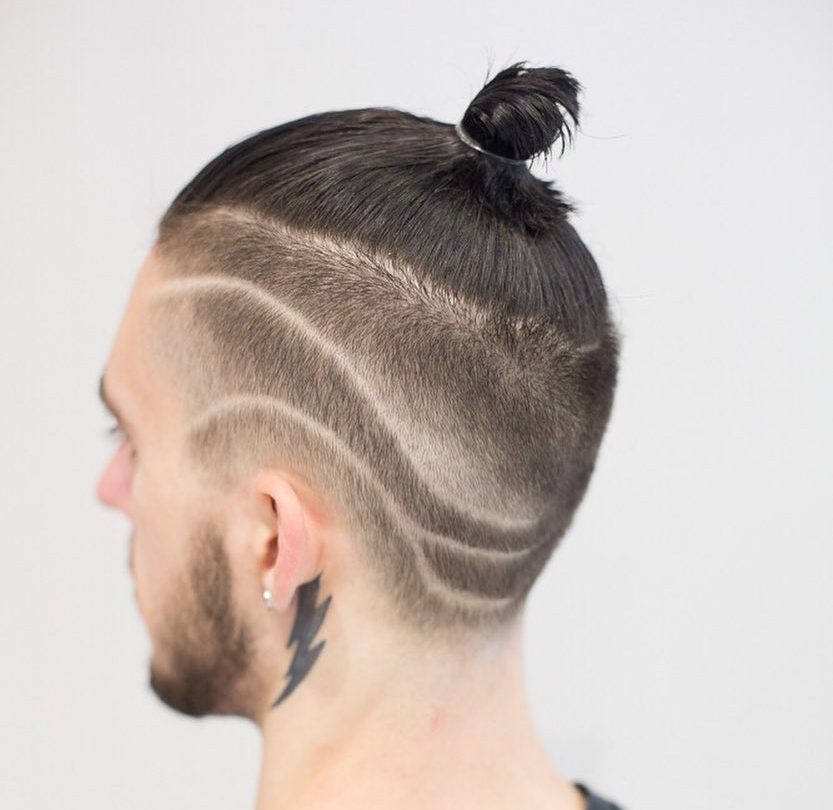 With a high undercut, there is plenty of canvas for hair designs. Long hair on top can be worn natural, slicked back or tied up in a man bun.
10. Locks + V-Cut Neckline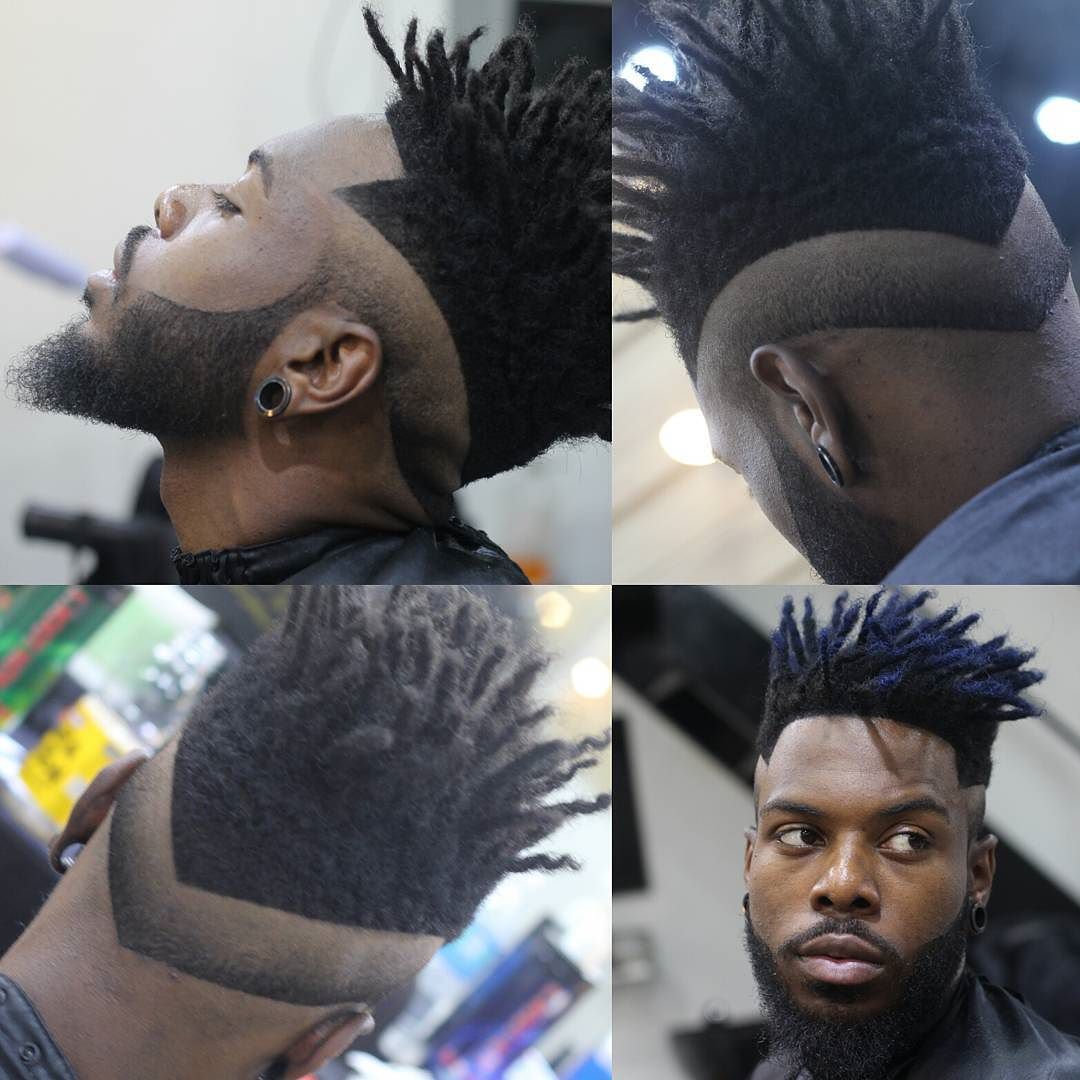 For some hair types, locks are the easiest way to manage longer hair. This fresh style pairs vertical twists on top with a double V-shaped neck at the back.
11. Long Hair + Fade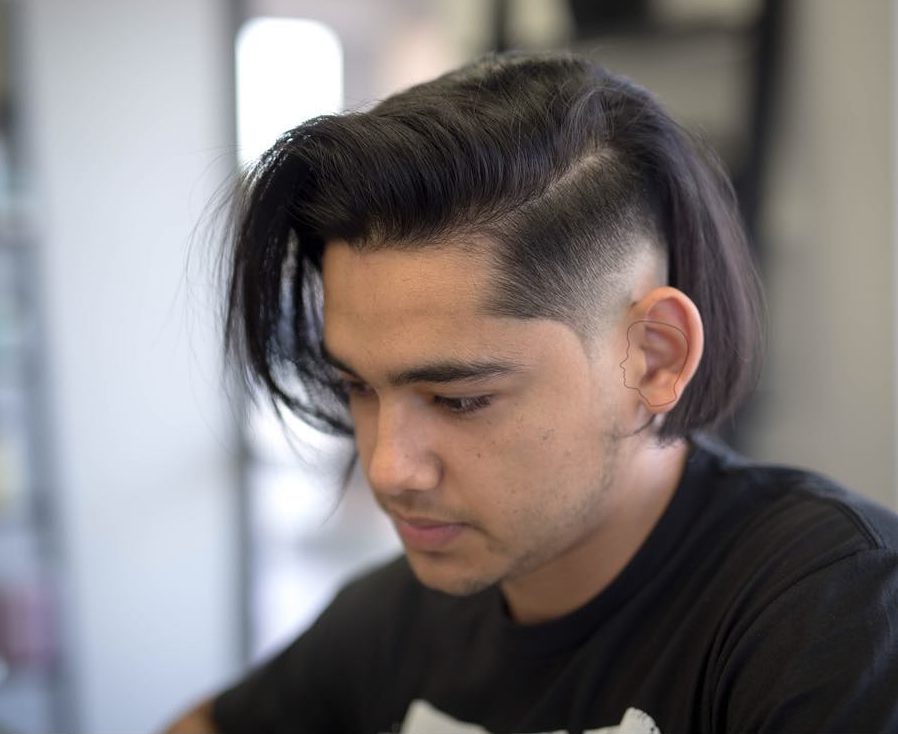 Of course, men's long hair can also be worn down. This cool cut with faded sides looks great au naturel.
12. Braids for Men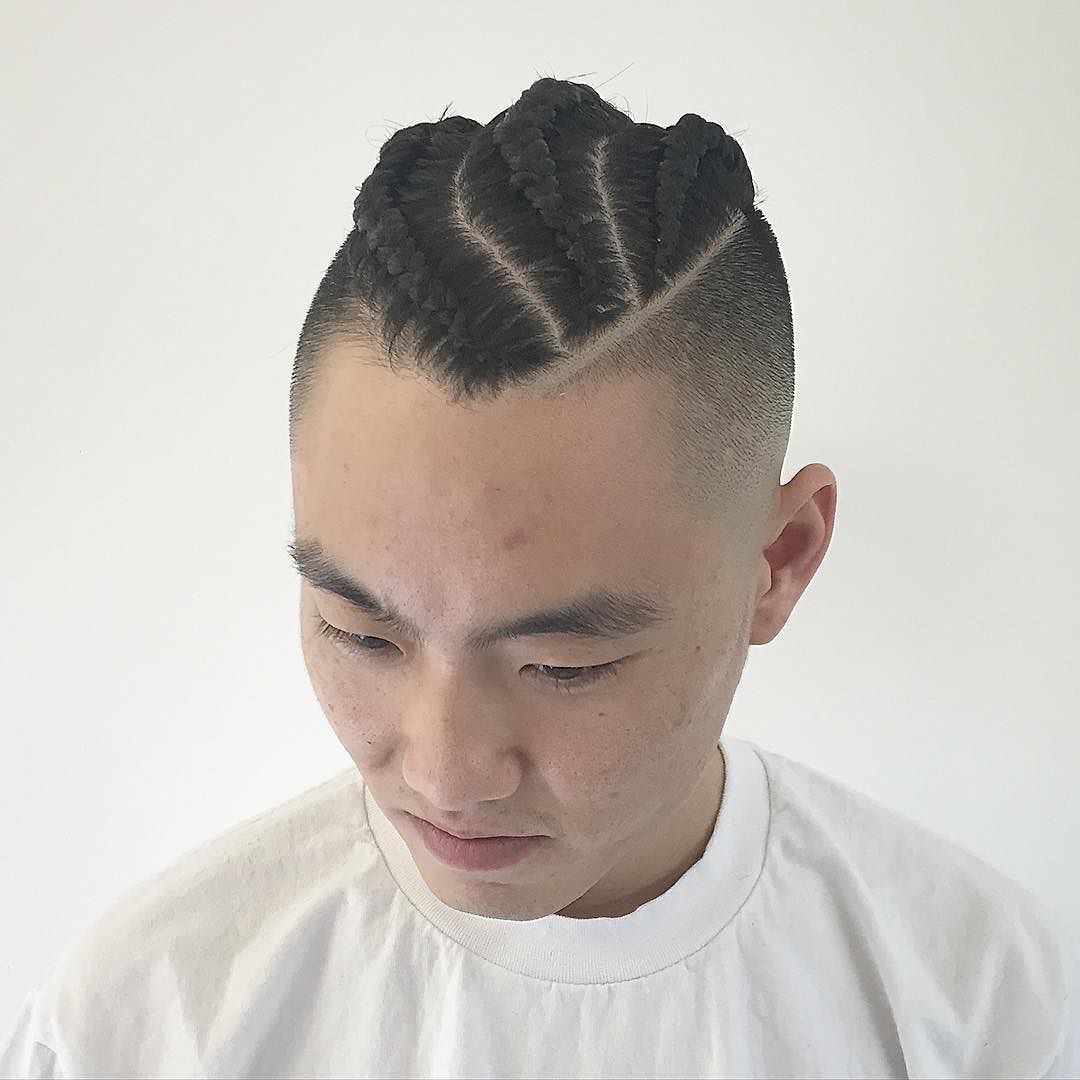 For something different, this K-Pop-influenced look features fat cornrows and shaved sides.
13. Afro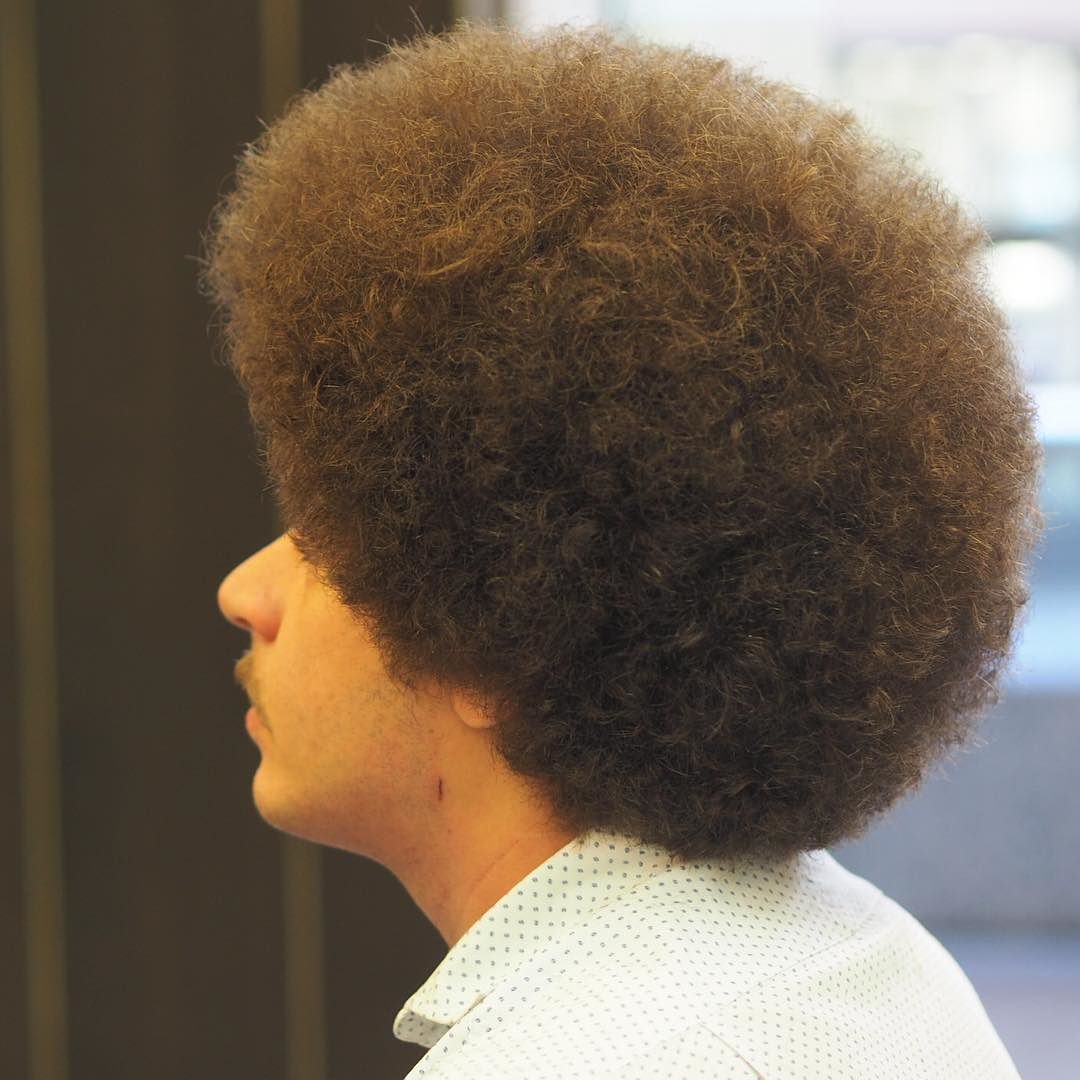 Guys with right enough curls can grow hair out into an eye-catching fro. You'll need a haircut to get that signature rounded shape, leave-in conditioner for moisturizing and an afro pick to detangle hair. This cool style also works with other types of kinky curls.
14. Locks + Line Up + Fade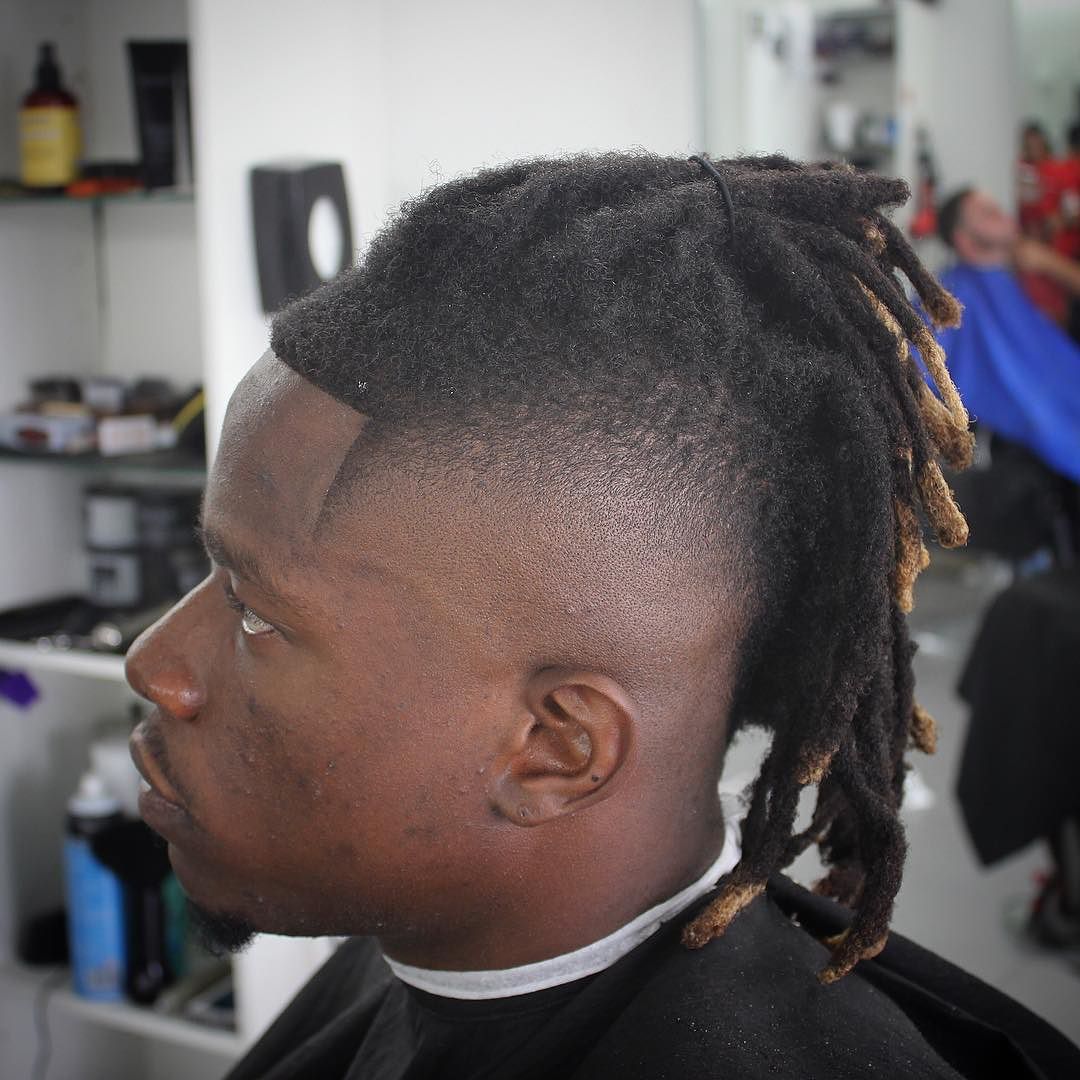 The mohawk-style cut looks great with all kinds of hair. This one is business at the front with a line up and bald fade and party at the back with blonde-tinged locks.
15. Man Braid + Bun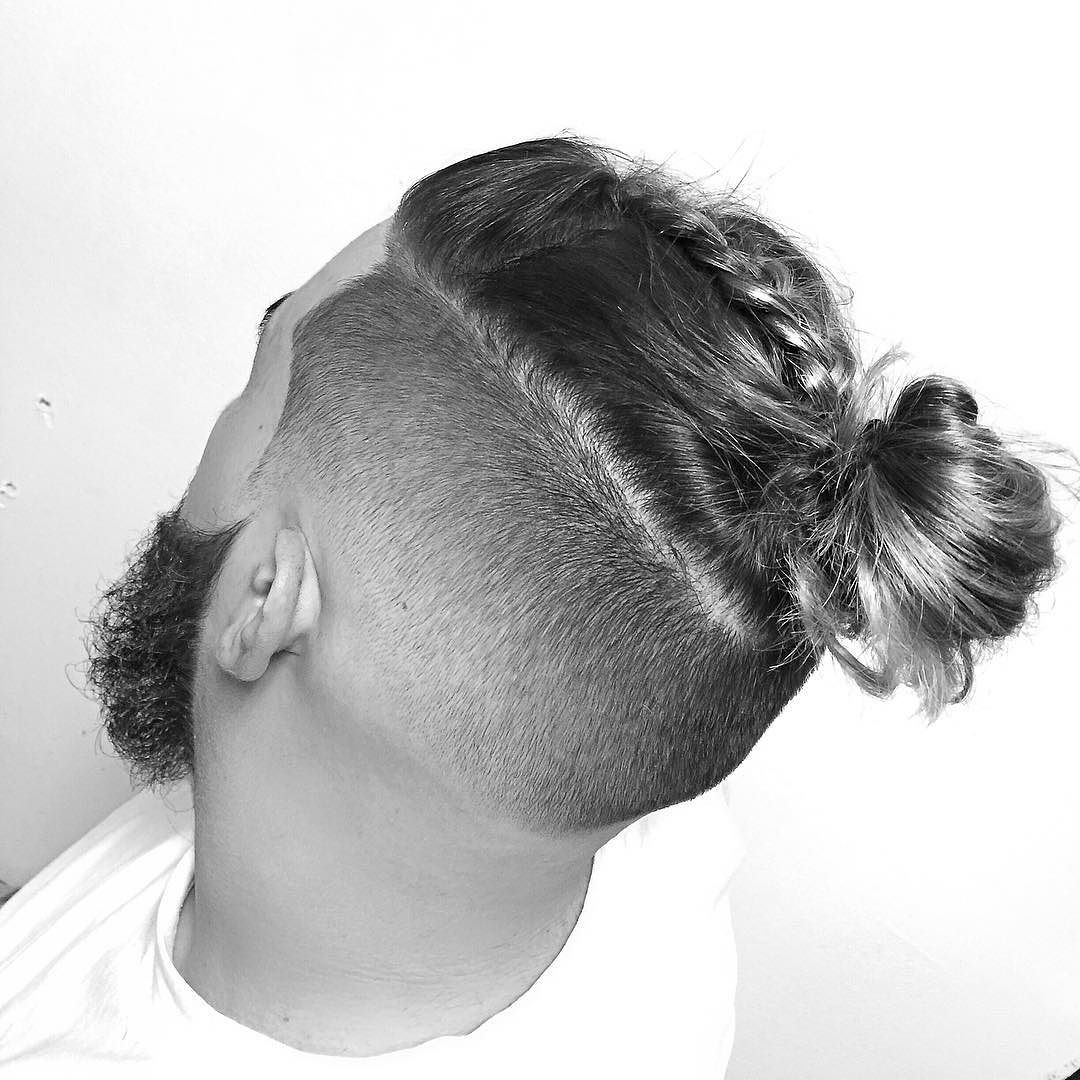 With enough length, braids can be a cool addition to men's hair. This unique style braids a portion of hair from the hairline and ties it up with a man bun.
16. Long Hair + Low Fade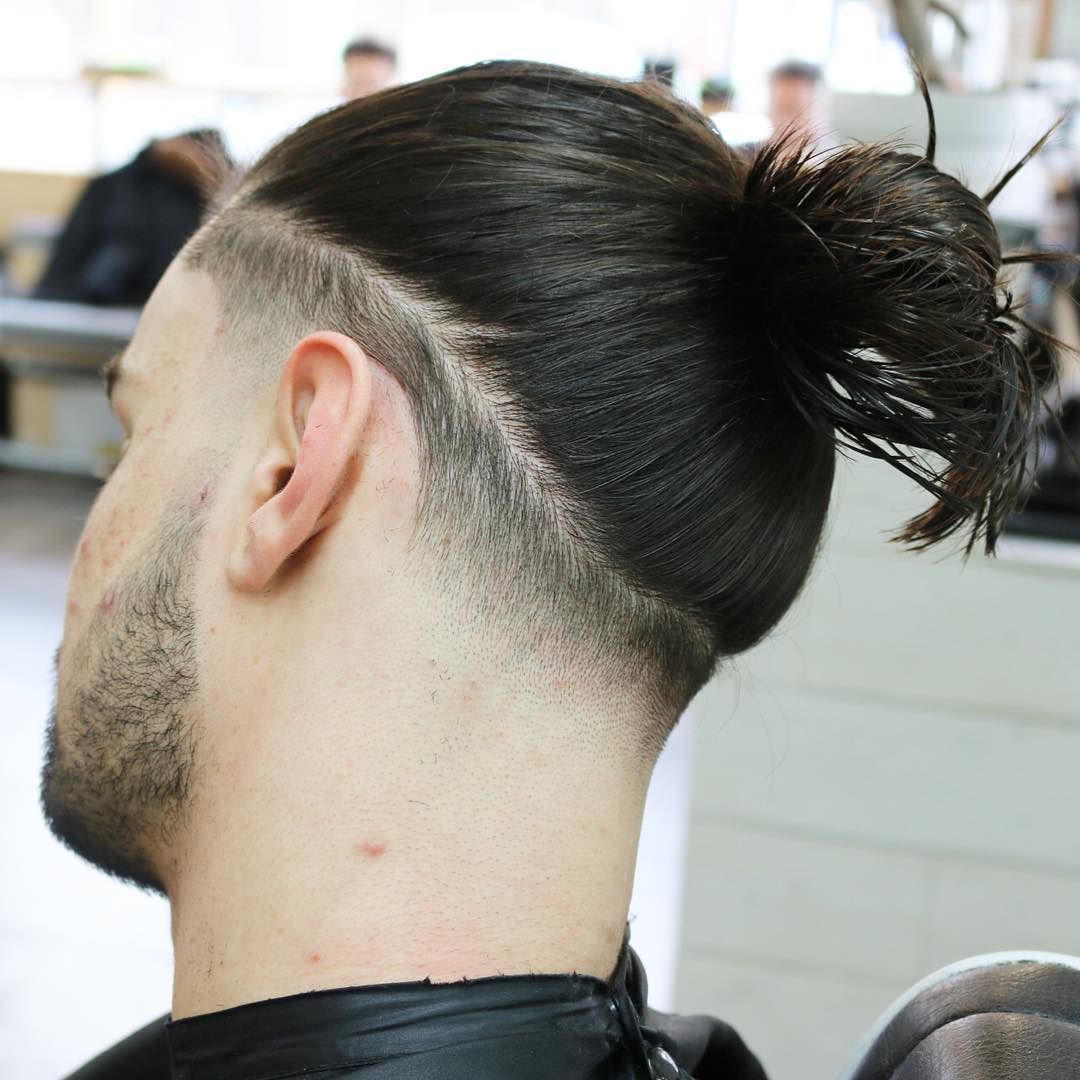 MENSPIRE Male Image & Grooming
A low fade around the hairline gives this long hair a modern and clean cut edge.
17. Long Hair + Man Bun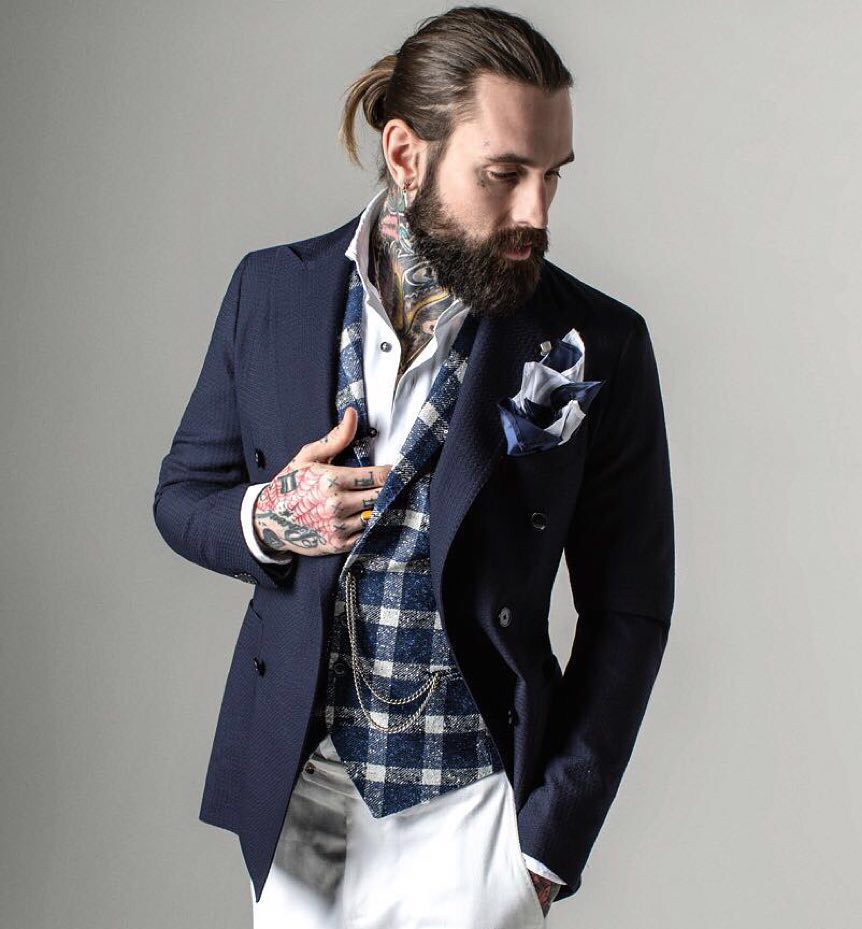 There are two ways to rock the man bun. One is to twist hair around the base of a ponytail and secure it with an elastic. This easier version is a ponytail that isn't looped all the way through. It's a cool look with a beard and dapper attire.