Long before the fictional Don Draper hit the scene, there were plenty of retro style icons. The 1950s was a transformative time with the emergence or rock and roll, popularity of jazz, and Golden Age of Television (and before smoking was bad for you). Today we still look to 50s stars James Dean, Marlon Brando, and Cary Grant for inspiration.
With the popularity of slick styles today, there has been a resurgence in vintage-inspired looks. If you're looking for something different, ideas often come from going straight to the source. Check out these 1950s hairstyles for men pictures to find your new look.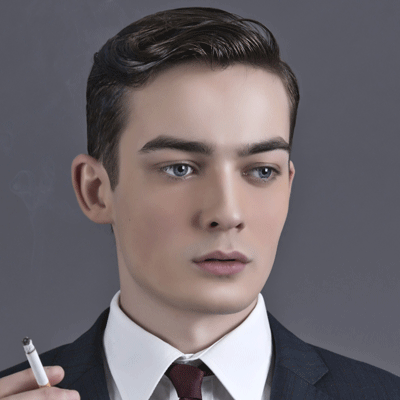 Pomades like Royal Crown, Black & White, and Murray's Superior were the most popular styling products in the 1950s. These oil- and wax-based products make shiny, neat, and creative hairstyles possible.
With strong hold that requires de-greasing shampoo or dish detergent to wash out, 1950s hairstyles were slick, tall, and sometimes with artful wave, swoops, and curls. Keep it simple like above or go for something like Cary Grant's rollicking style below.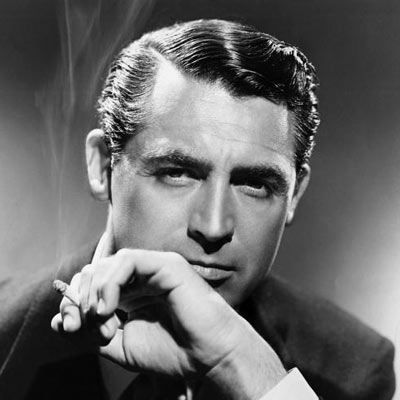 To try out your own version of Cary Grant's hair start with one of the vintage pomades mentioned above or a modern update like water-based Suavecito and Steadfast or petroleum-free Bees Knees pomade.
Work a dime-sized amount through wet or dry hair to start. Too much product can make hair limp and greasy. With a fine tooth comb, part hair at the side and begin working hair across the other side. With the comb and/or fingers, sculpt hair into the desired shape. The pomade should make hair pliable and stay in place. Last, brush the sides straight back and for an authentic fifties finish, a ducktail.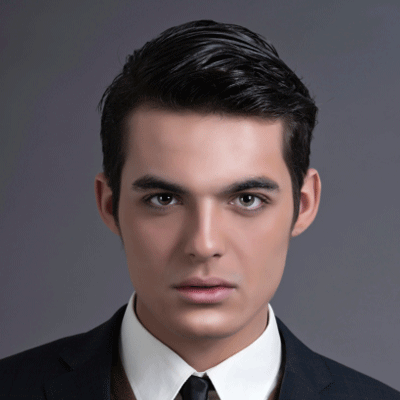 For a simpler and more conventional retro hairstyle, there's always slick hair, with or without shine. For a modern update, wear this hairstyle with undercut sides. This hairstyle can be more formal, especially with some sheen to it. Wear it to work, out on the town, and to special events paired with your most dapper duds. For guys with thick hair, this is an excellent go to hairstyle that never looks out of place, even on the soccer field.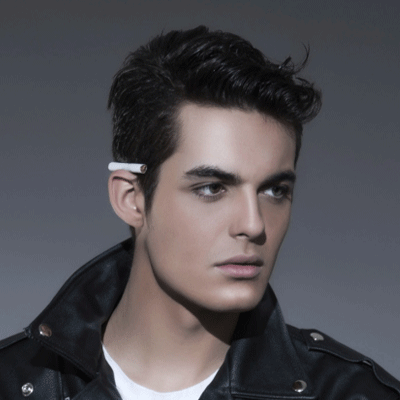 The 1950s was not without it's rebels and bad boys. Greasers were inspired by James Dean, Marlon Brandon, and Elvis Presley. The name is derived from the signature greased hairstyles but is also associated with leather jackets, blue jeans with rolled cuffs, Converse All Stars, motorcycles, and hot rods.
Whatever you want to wear with it, the pompadour looks as good today as it every did. Wear it ultra shiny with rockabilly favorite Layrite or matte with Baxter of California Clay Pomade (be sure to visit their barber shop next time you're in West Hollywood). It's similar to slick hair but worn with more attitude. Look to Morrissey's unique hair to see how greaser hair can be messy and coiffed at the same time.
Many of the hottest men's hairstyles for 2014 are inspired by slick 1950s styles and are being cut by a resurgence of barber shops across the nation. Enjoy these 1950s styles in their original form or one of the many updates for this year.