There is so much more to very short haircuts for men than setting a razor guard and shaving your head. And you can't do it at home. Hit up the barber to sharpen up that buzz with a line up and blurry fade. Or for some length on top, go for a short combover or textured crop.
These cool cuts work for every hair type, whether you are trying to manage thick or curly hair, get ready for summer or don't have the time or inclination to style hair.
In order from shortest to longer, check out these 20 cool short haircuts for men.
1. Ultra Short Buzz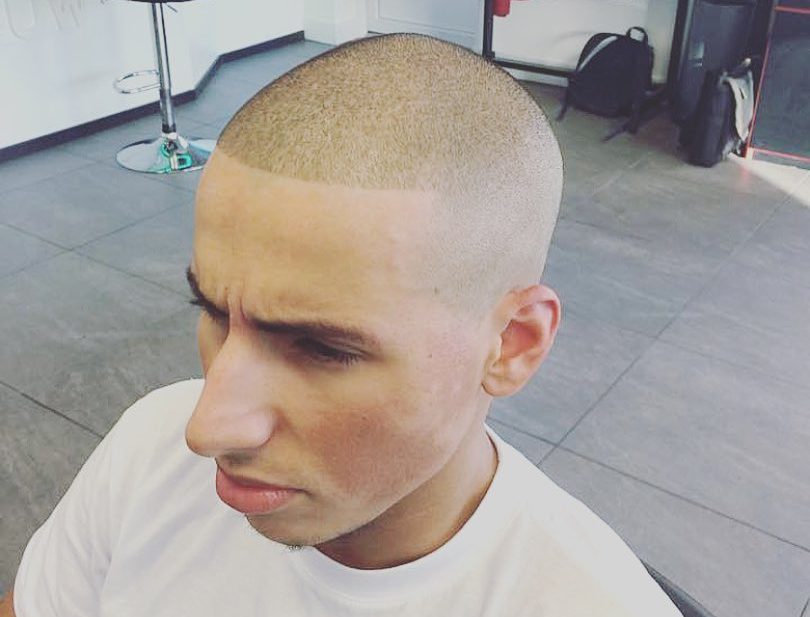 You won't look this good by cutting hair yourself! This almost bald buzz makes the most of barely there hair with a tight line up and blurry fade.
2. Buzz Cut + Line Up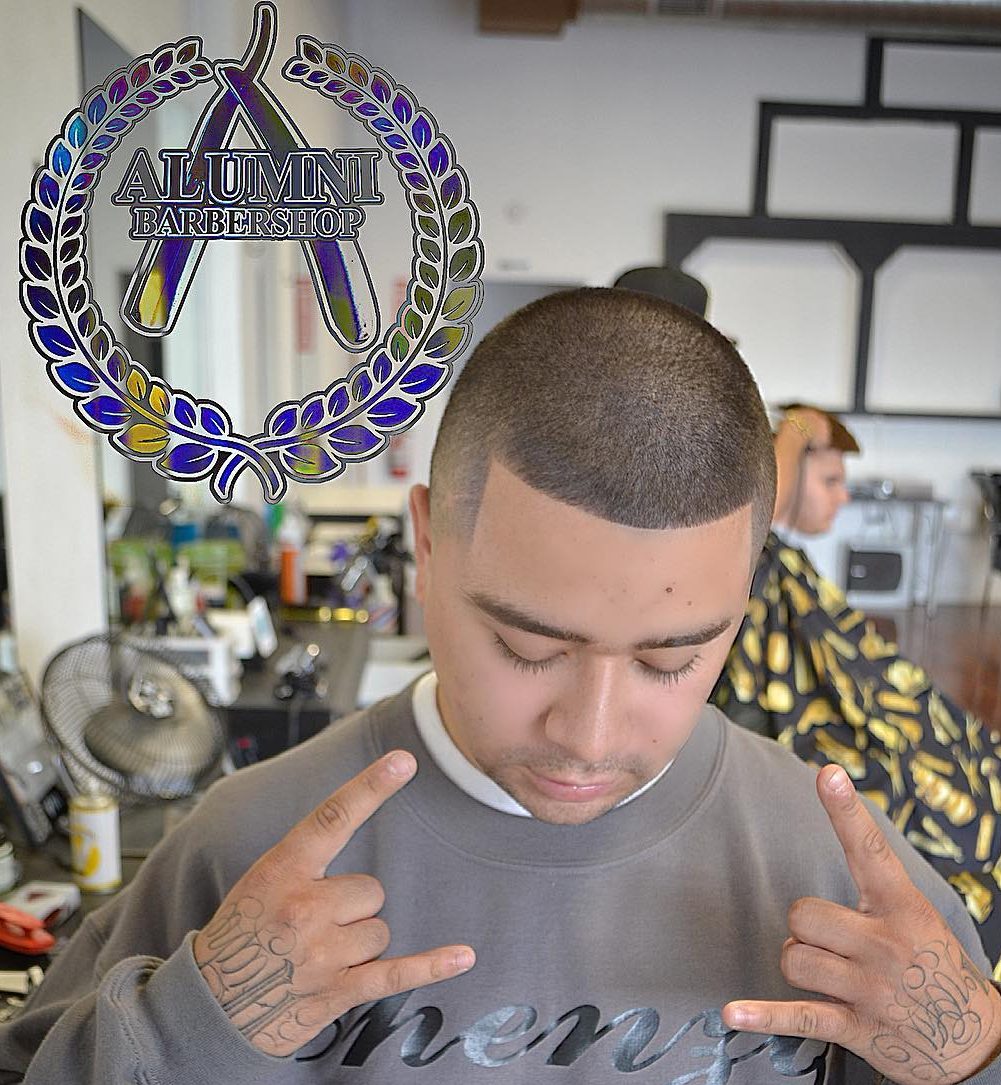 Here's another buzz cut that gets a defined finish from an angular tape up at the front and taper around the sides and back. A trip to the barber is always worth it.
3. V-Cut Neckline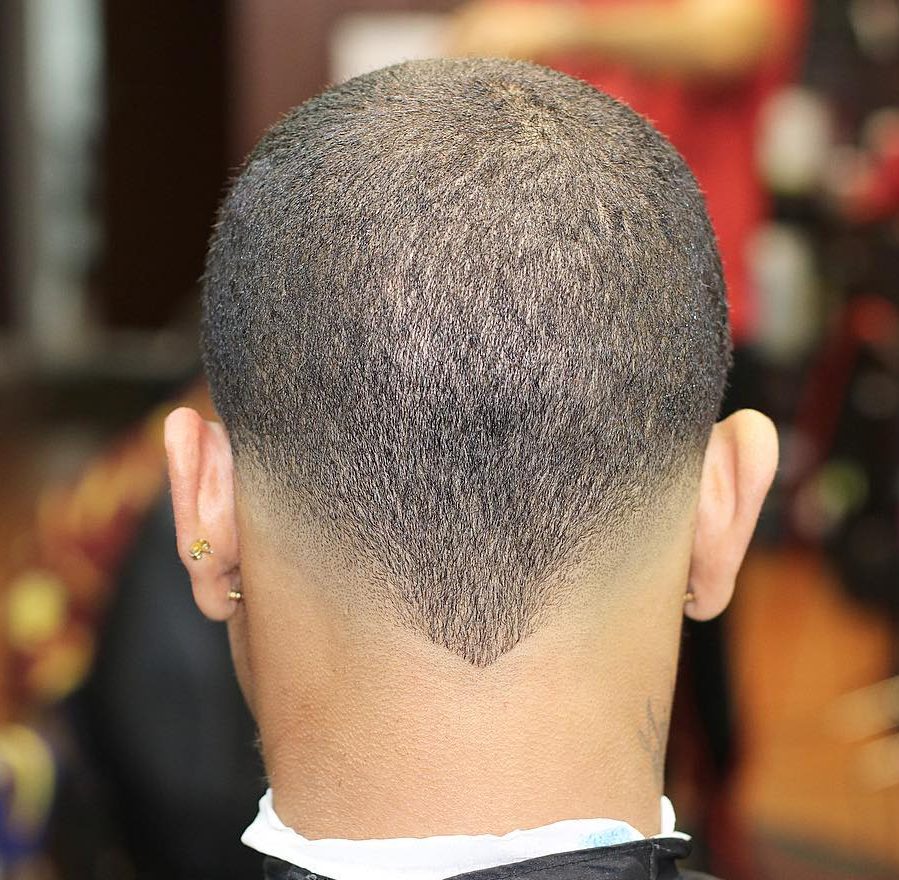 Another way to enhance that shaved style is with a hair design. This fresh style shaved a V into the neck for a subtle look that makes a large statement.
4. Short Cut + Low Fade  
This low fade cuts well below this gentleman's hair whorl, ensuring hair looks it's best when it grows out.
5. Short Crop + Skin Fade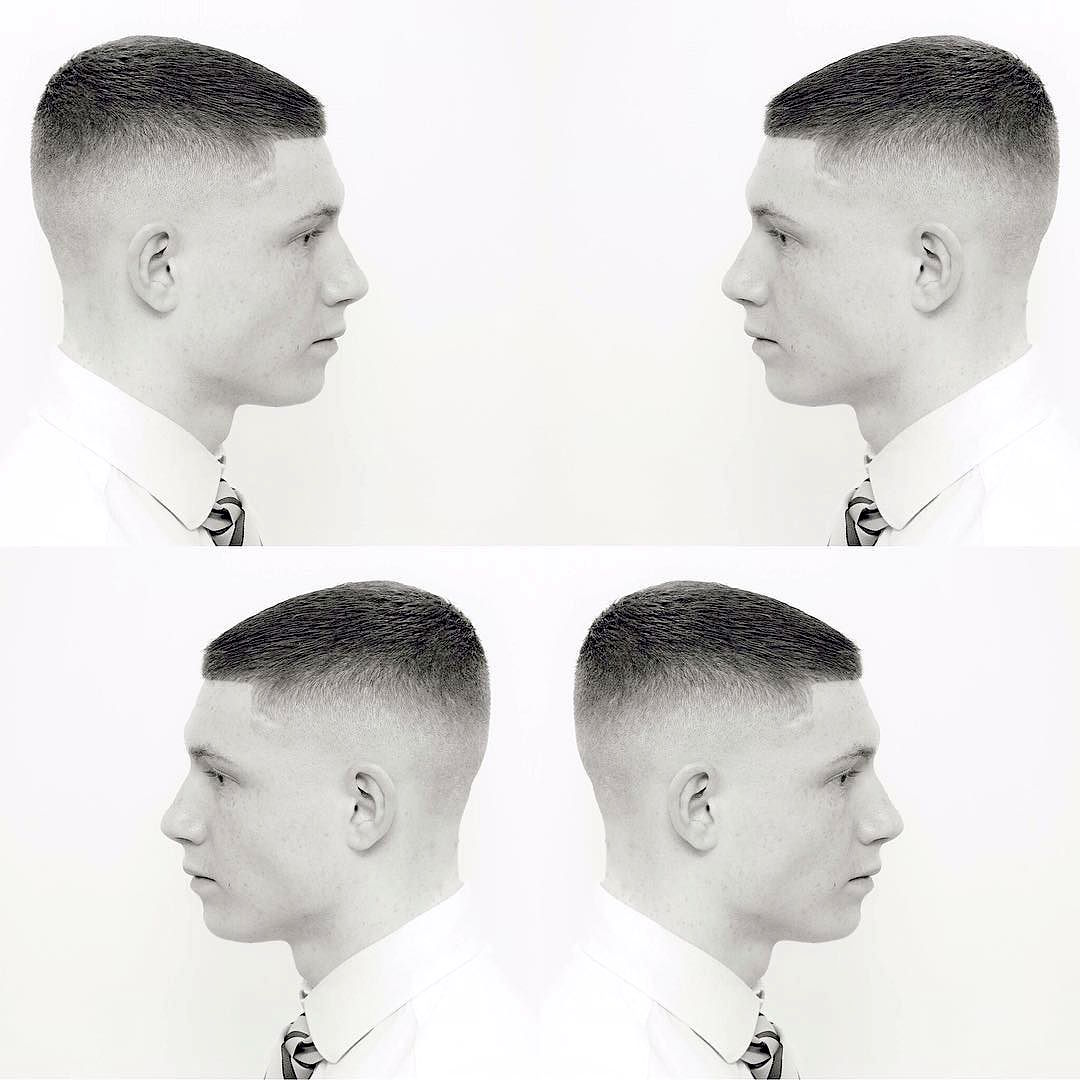 A shorter version of the textured crop trend, this short men's haircut combines modern style with military precision. Hair has some length on top with a blunt crop at the hair line and blurry skin fade at the back.
6. Thick Hair + Sharp Fade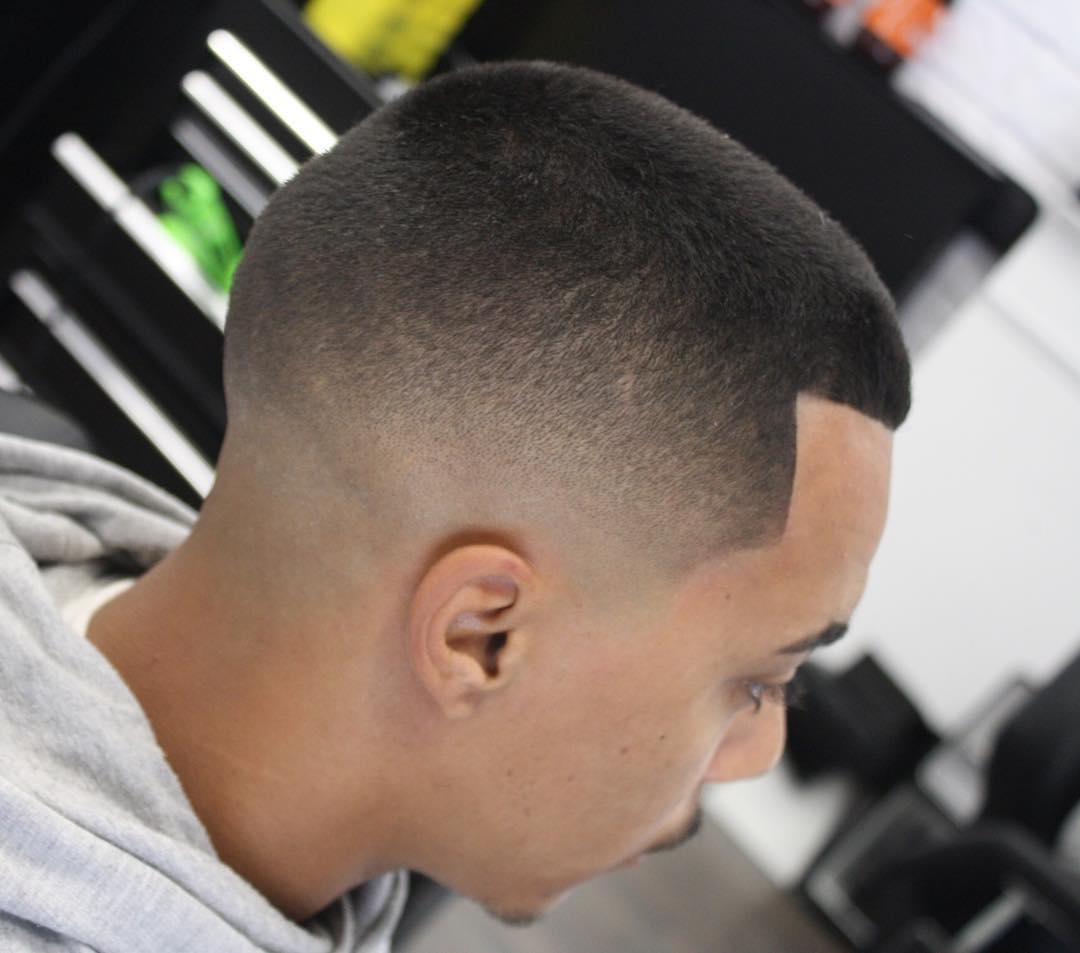 This cool shaved haircut manages to show off thick hair while cutting it ultra short. A blurry fade makes the transition from full dark hair on top all the way down to the skin at the neckline.
7. Short Hair + Low Taper Fade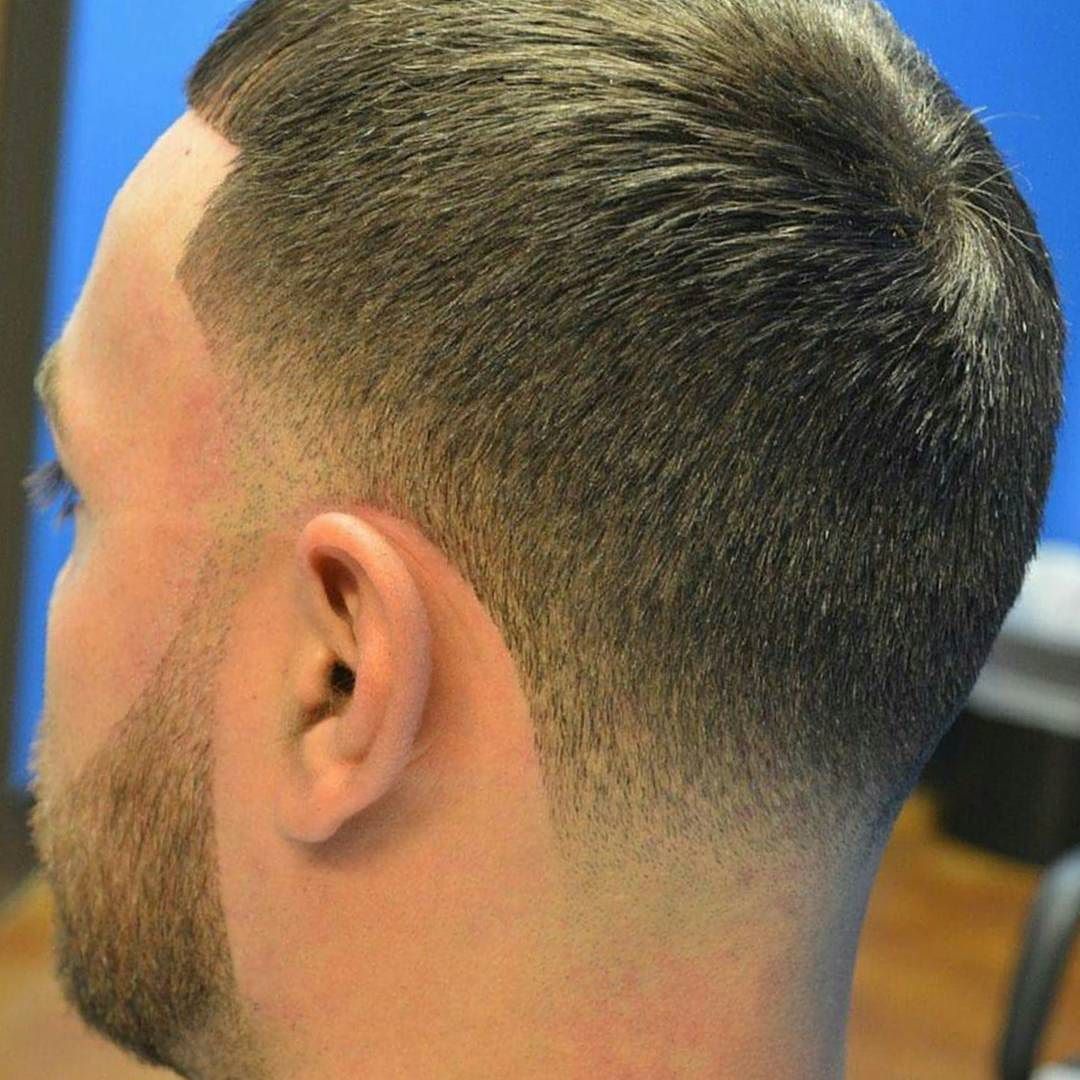 For a more conservative short style, a low fade creates an ultra clean hairline with the usual buzz.
8. Buzz Cut + Temple Fade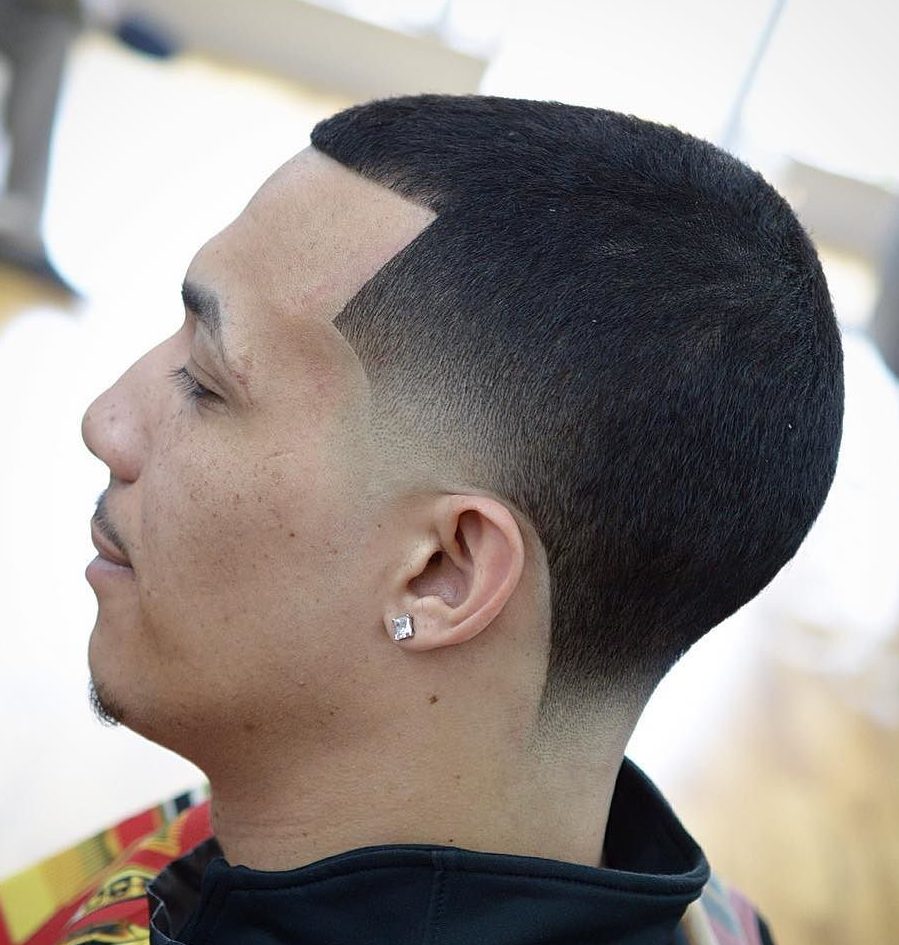 Keep even more hair with a quick fade at the temples and neckline.
9. Waves + Low Fade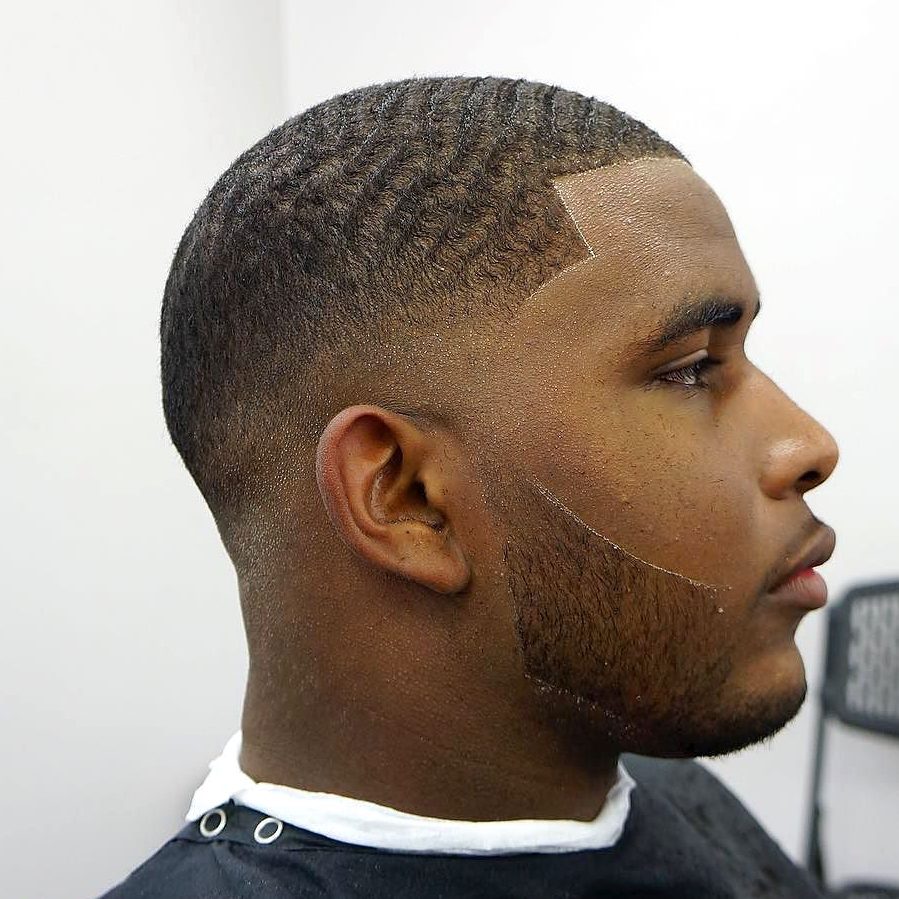 Short haircuts can keep some hair texture. These waves in concentric circles are a sharp style enhanced with a low fade and line up.
10. Short Curls + High Fade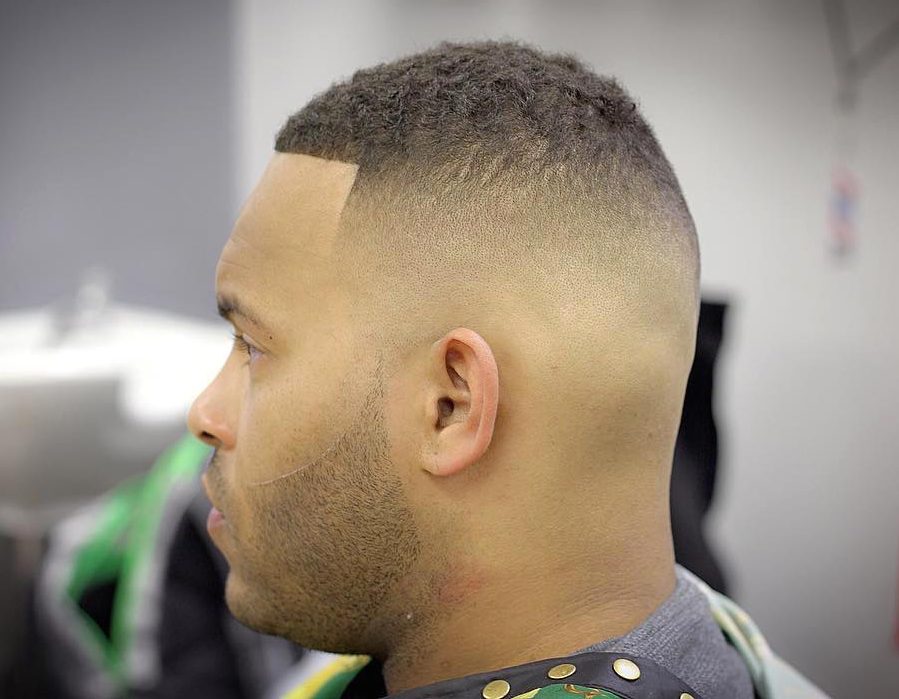 Longer on top, short sides and back styles can be any length. This ultra short version keeps some curly texture on top and fades down to the skin at the temples. A lineup at the forehead and beard keep things sharp.
11. Short Slick Style + Razor Fade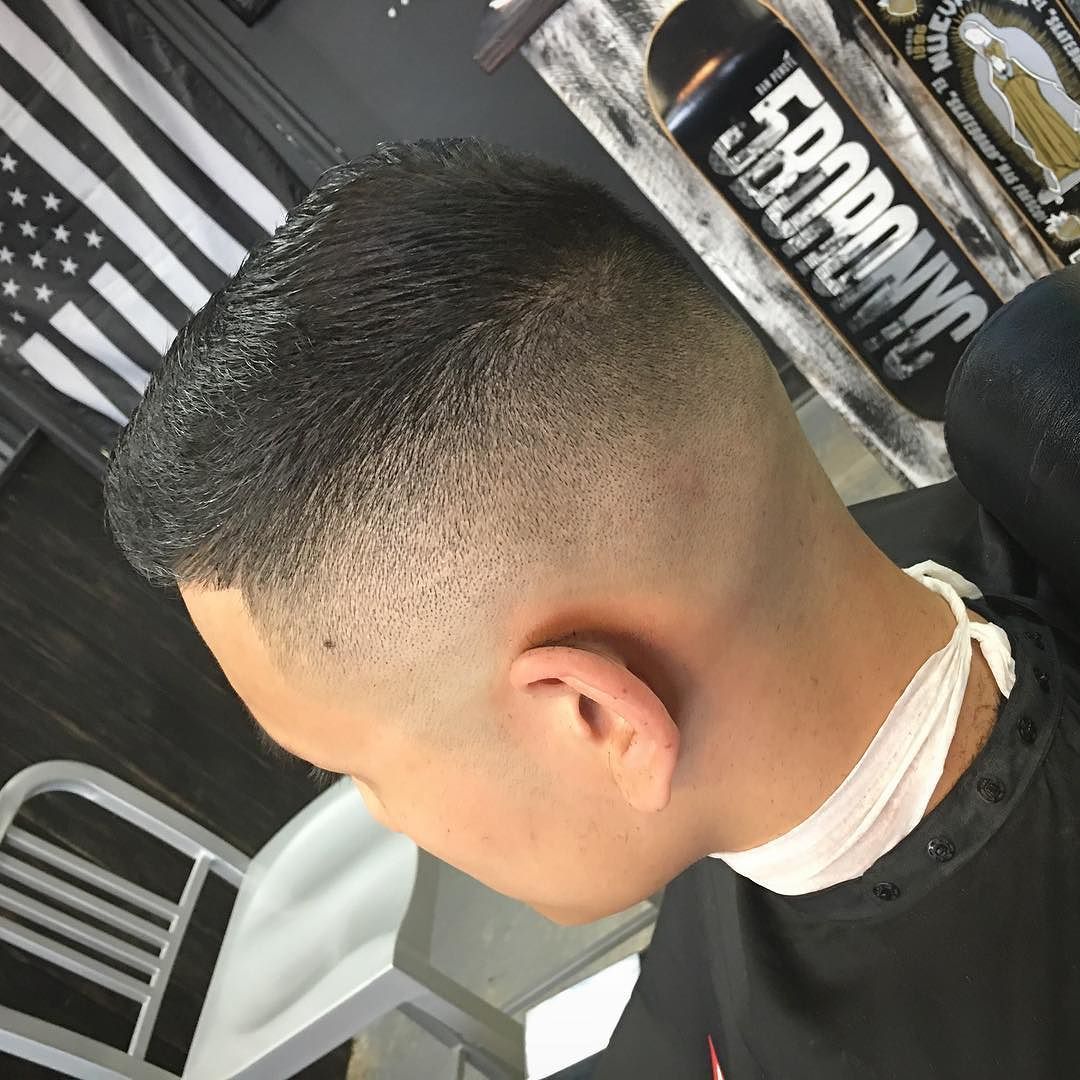 With a razor fade, longer on top cuts are still easy to style. This fresh look is perfect for summer with a cool slick look up top and blurry skin fade.
12. Short Crop + Surgical Line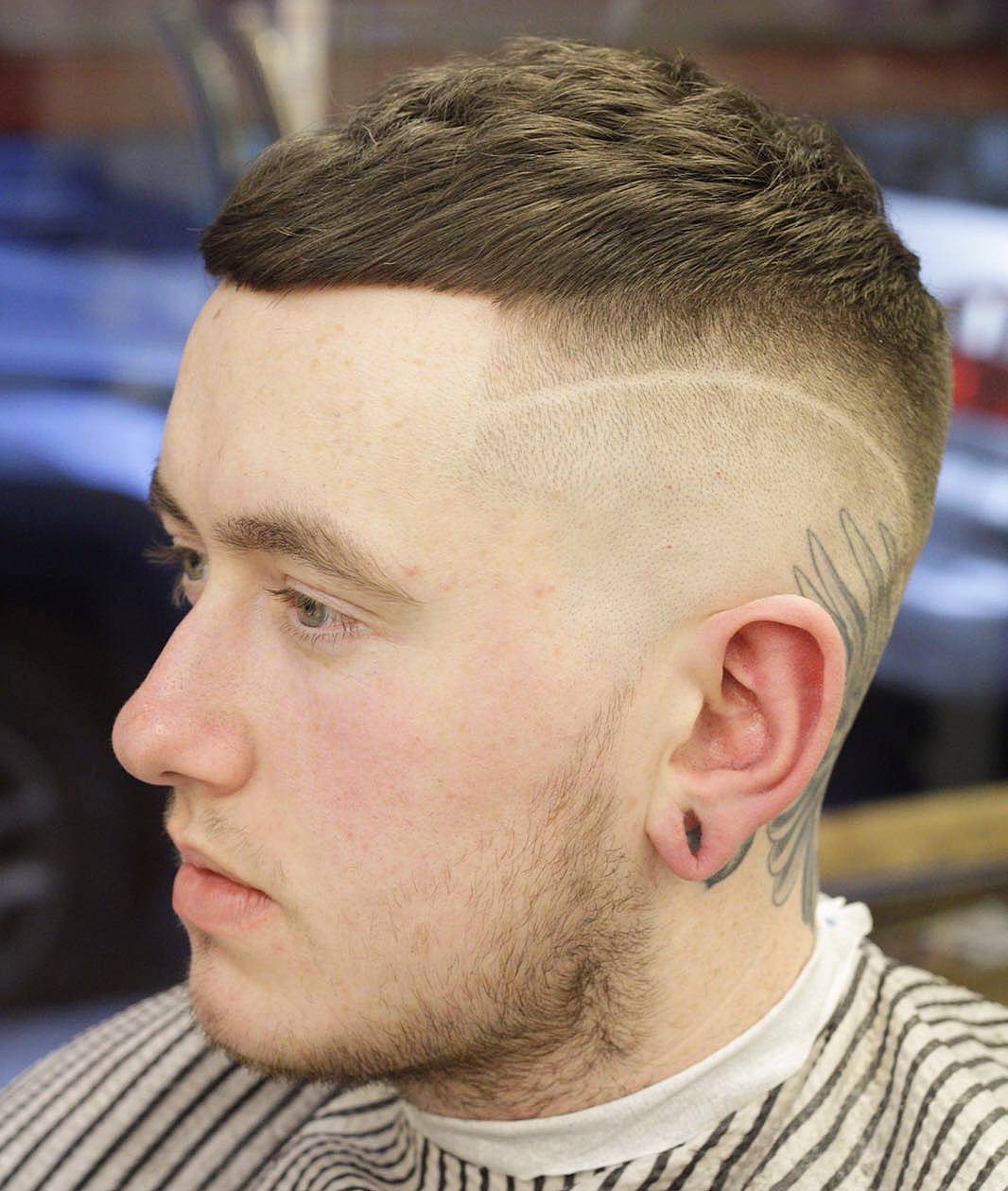 Even an inch of length allows for creative cuts and styling. This is an ultra short version of the trendy textured crop. A fade at the temples is set off by a cool shaved line in an arc.
13. Short Cut + Drop Fade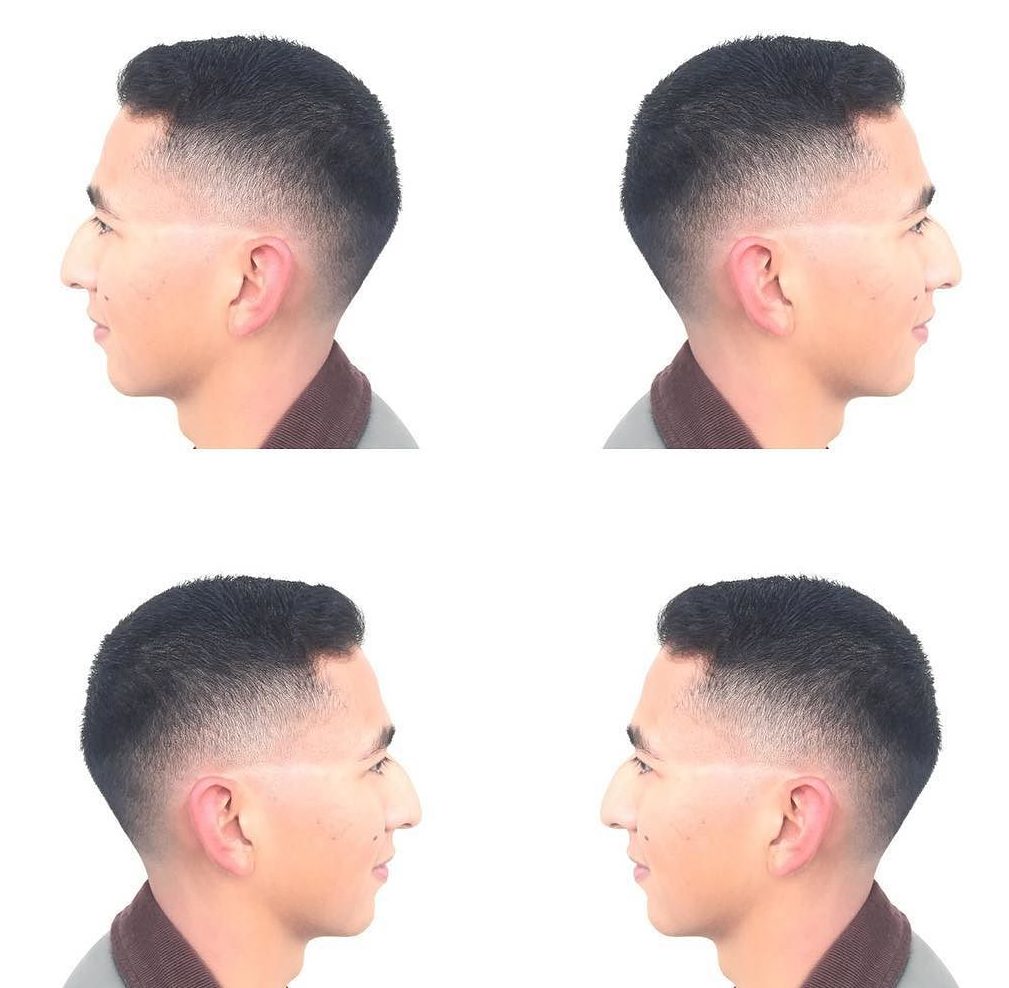 This is a different take on the short sides and back, longer on top haircut. Instead of a fade around the sides and back, the drop fade follows the hairline, keeping hair longer in a wide swath from front to back.
14. Short Combover + Razor Part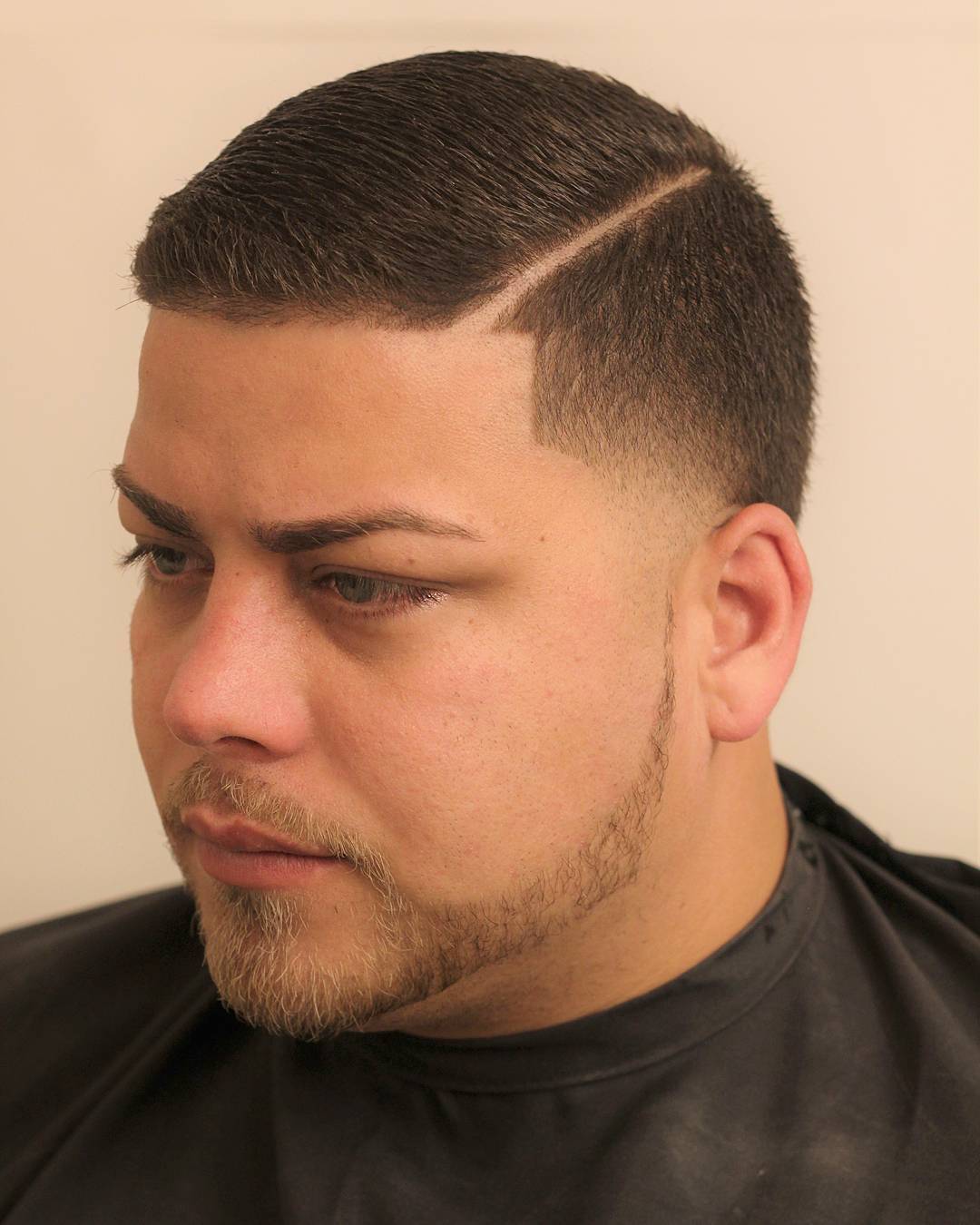 This short cut has plenty of style. With thick hair, it doesn't take much length to achieve this cool combover. The side part is defined with a razor for an extra cool touch.
15. Short Crop + Textured Fringe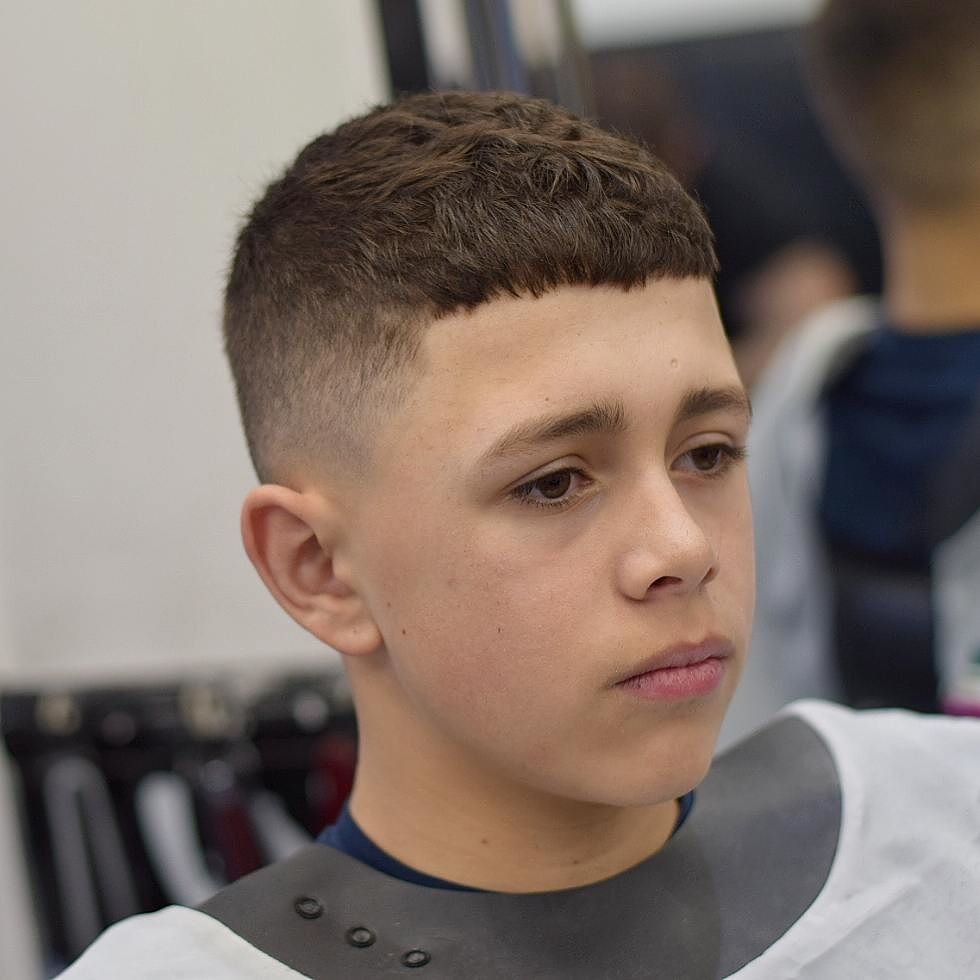 This version of the Caesar cut features extra length on top and textured bangs.
16. Textured Spikes + Low Skin Fade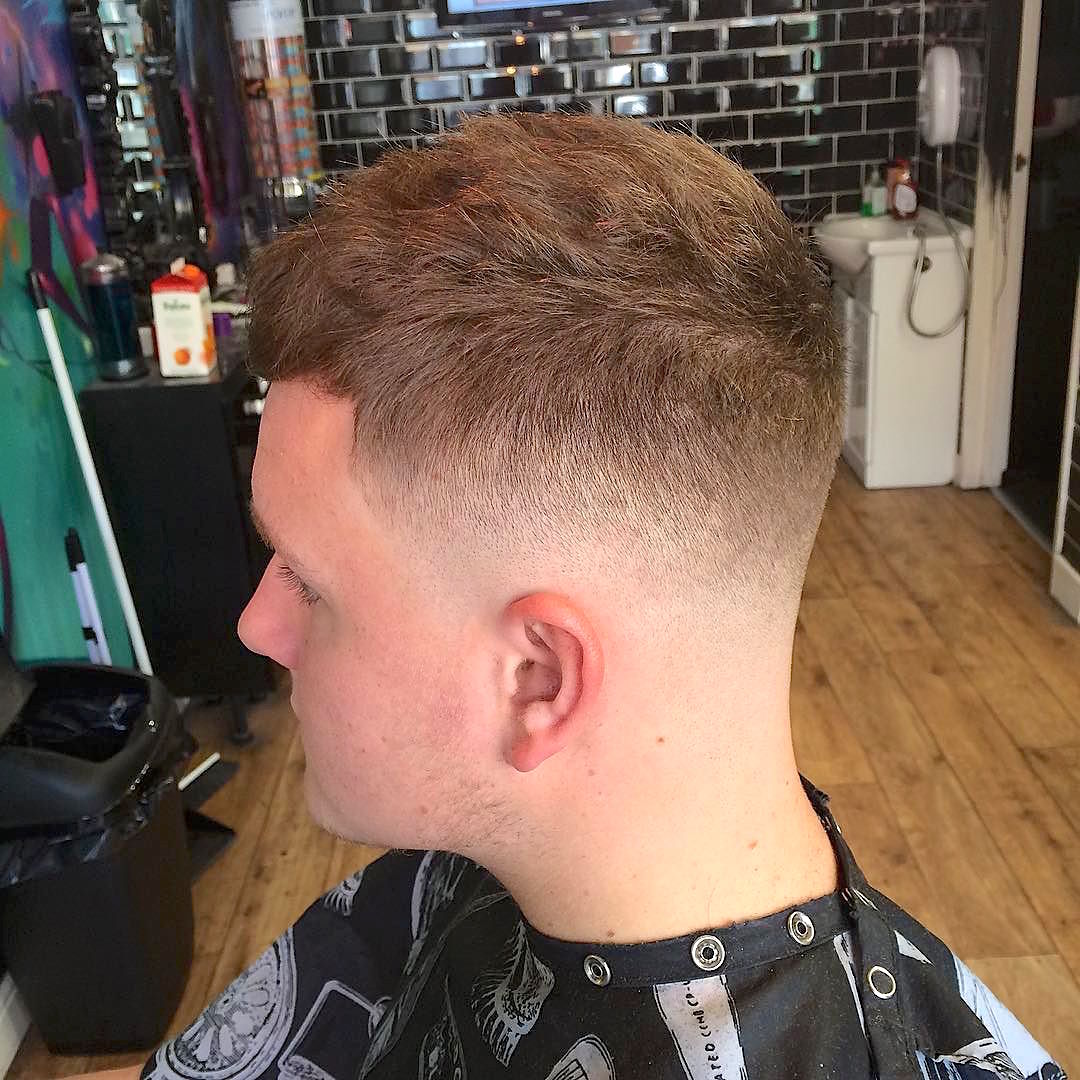 This cut has just enough length to add some textured volume while keeping hair ultra short and easy to style.
17. Angled Fringe + Skin Fade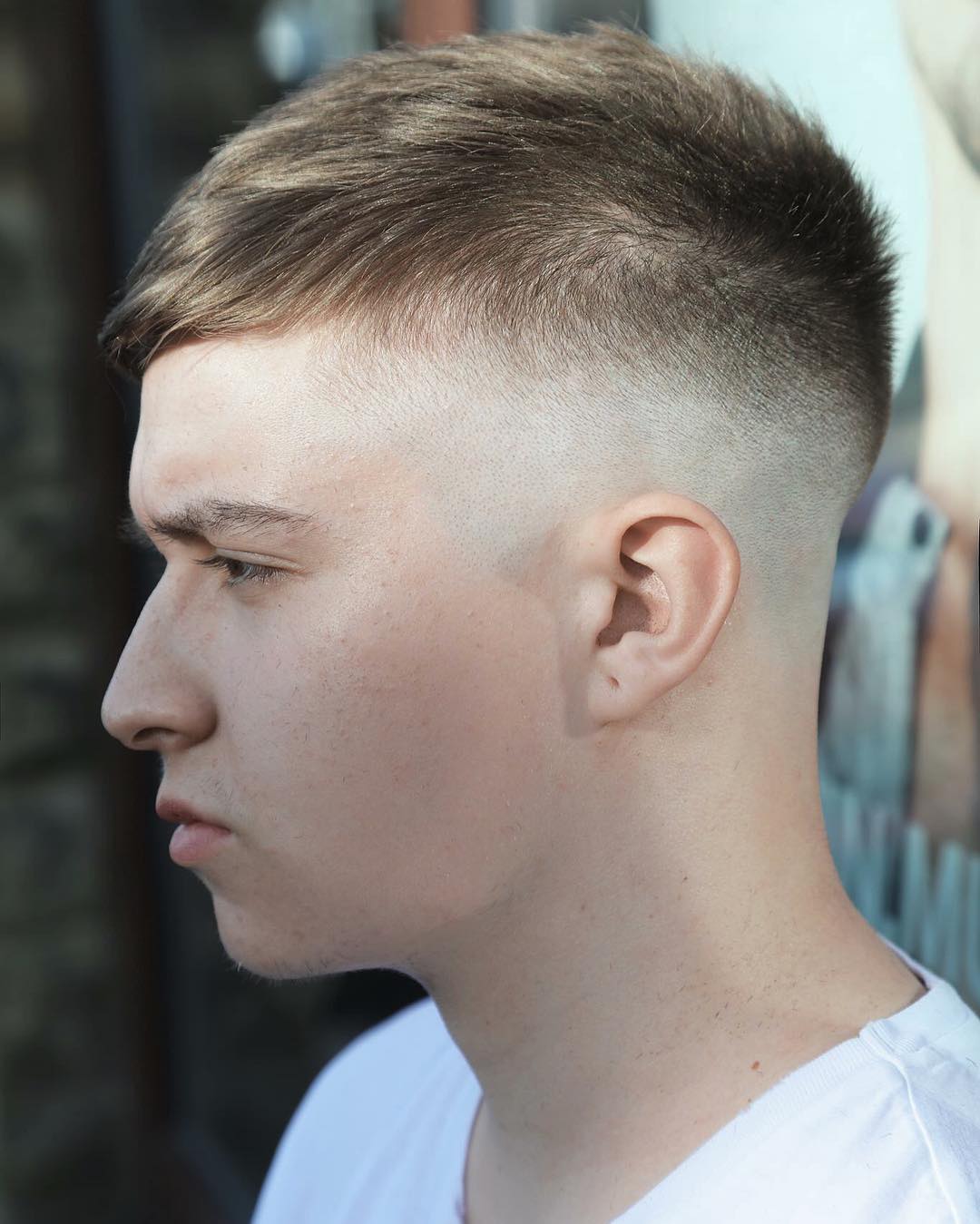 For something a little bit different, this fresh style cuts hair shortest at one side so it falls into an angled fringe.
18. Textured Volume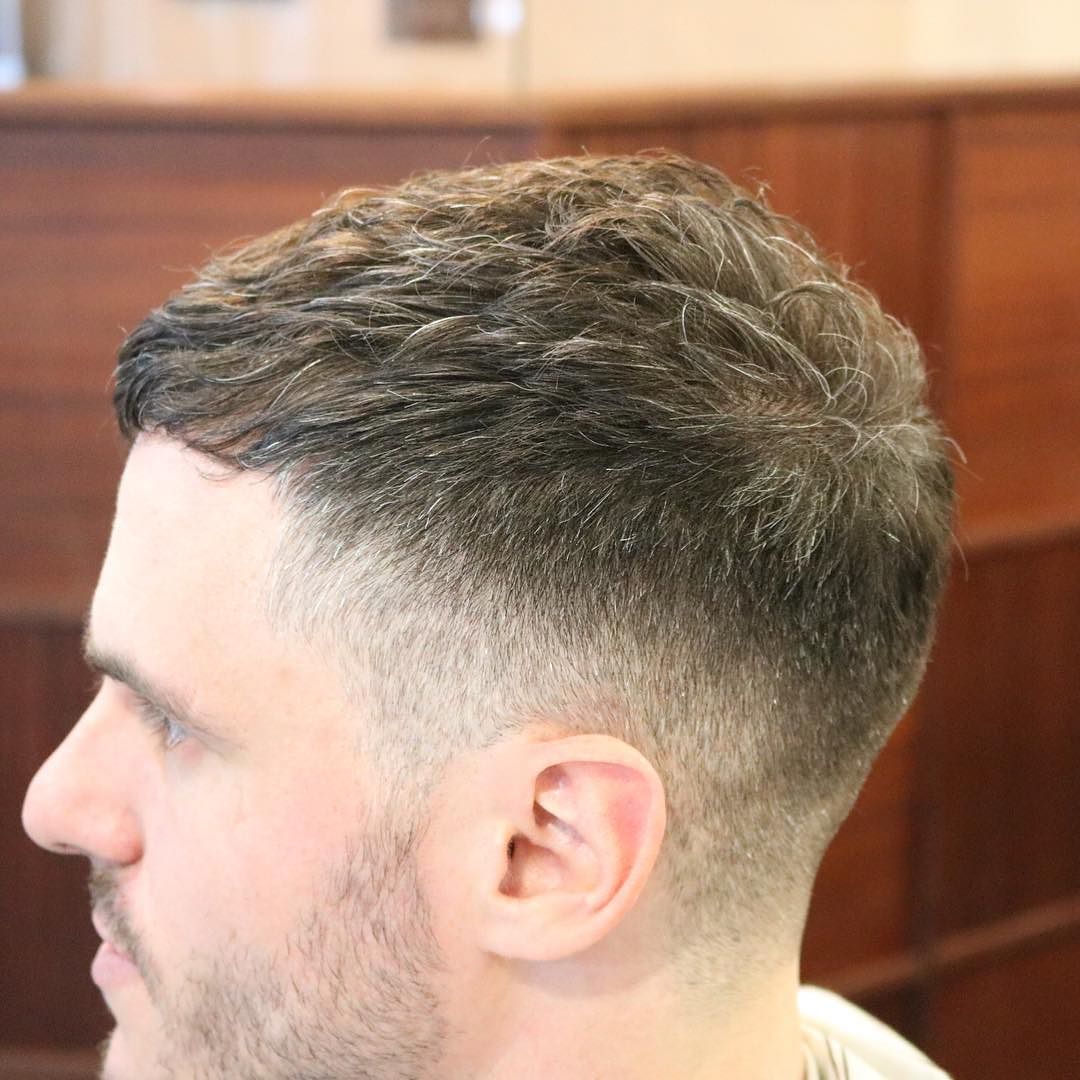 Add cool factor to a short cut with some on trend texture. Especially with gray hair, it provides manageability and volume.
19. Short Wavy Cut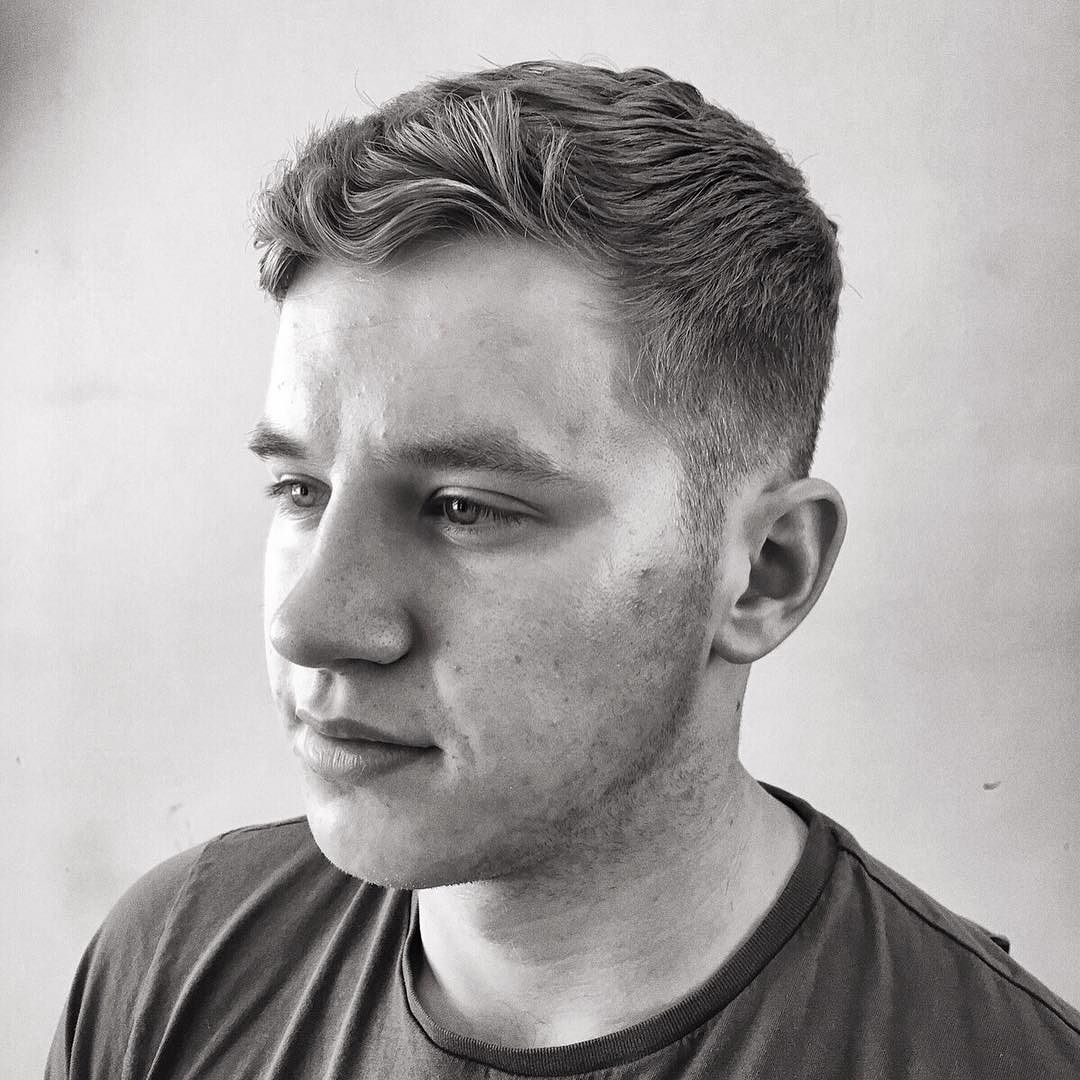 Working with hairs texture makes for easier styling. For guys with wavy or curly hair, that can mean leaving enough length for some wave to happen.
20. Textured Crop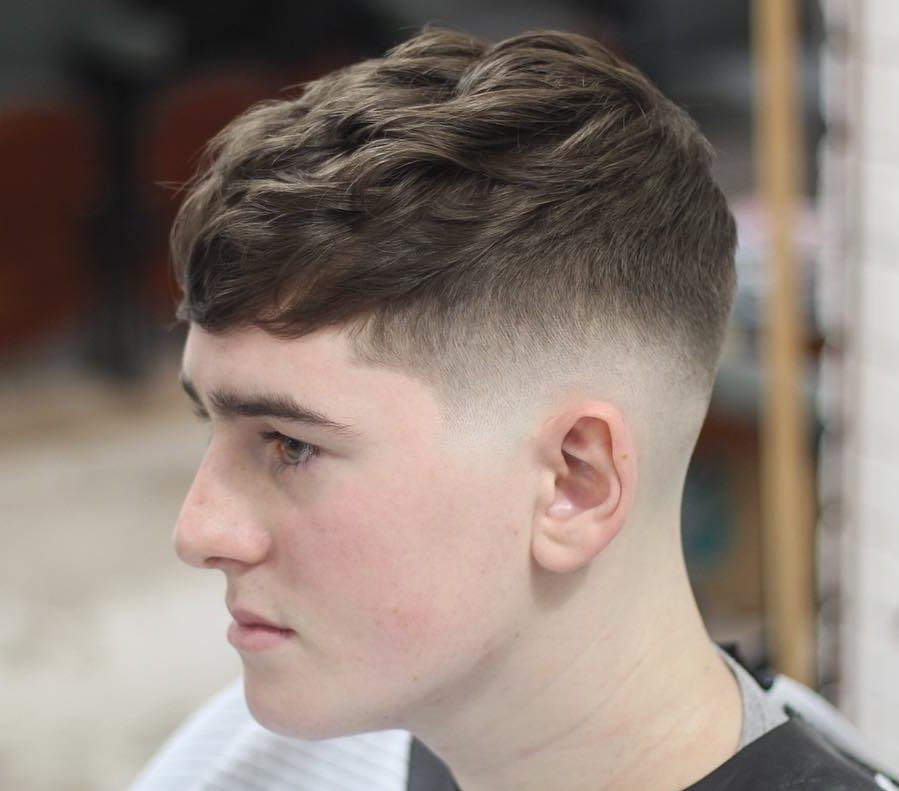 This cool style is a great look for summer. Wavy texture requires minimal styling and looks great in the heat. A low fade keeps everything neat and the temperatures down.