From classic cuts with a modern twist to the most popular looks, check out these pictures of cool hairstyles for men. With something for every hair types, these guys haircuts feature many of the latest men's hair trends.
Look for styles with a natural finish, texture or spikes and cuts with fades of all kinds, hair designs and shaved lines. Last but not least, making the most of your hair type, whether it is fine or thick, straight or curly, unleashes the best hairstyles for men.
1. Short Hair + Natural Movement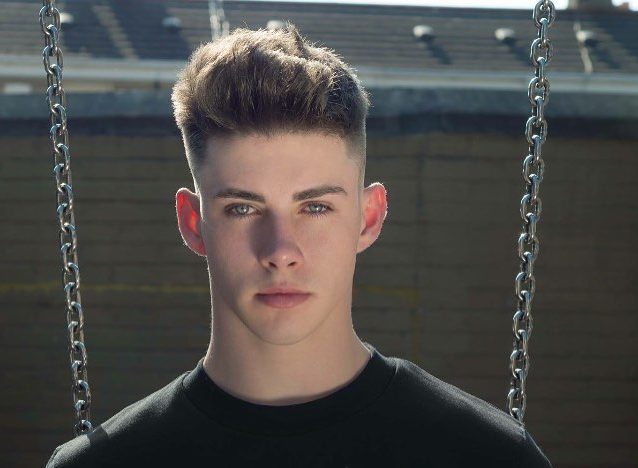 This fresh style combines a classic short men's haircut with a modern trend. It's a long on top, short sides and back cut styled to look natural and have plenty of movement. This is the best medium length cool hairstyles for men.
2. Modern Spikes + High Low Fade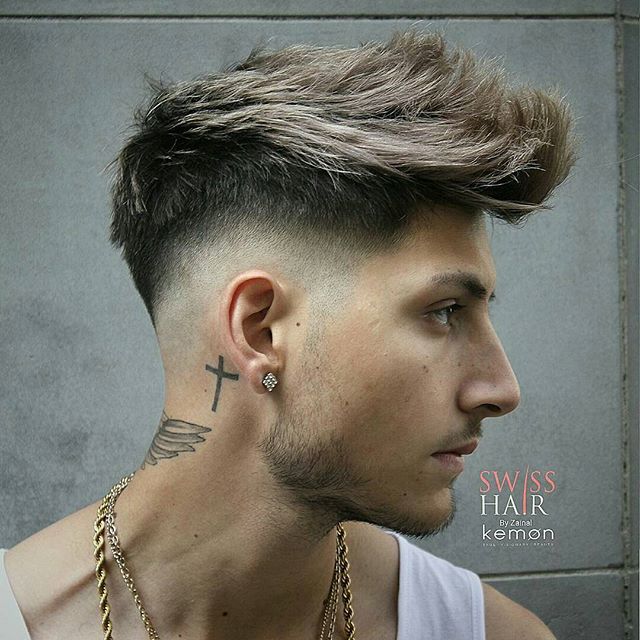 A totally modern version of spiky hair, this cool men's hairstyles combines plenty of length on top with faded sides that follow the hairline.
3. Tousled Pomp + Thick Hair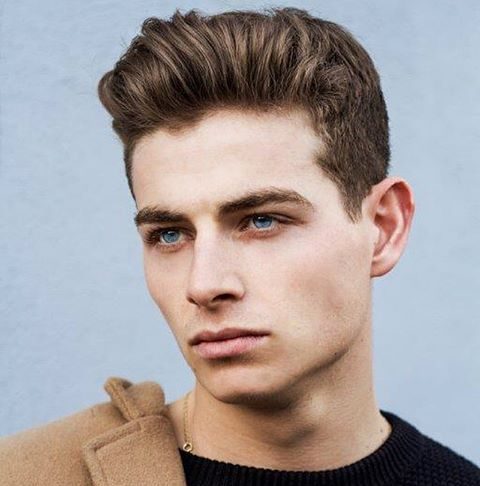 The pompadour is a taller version of slicked back hair. This version with thick hair combines height and texture for an effortlessly cool style.
4. Side Part Hair + Low Fade + Full Beard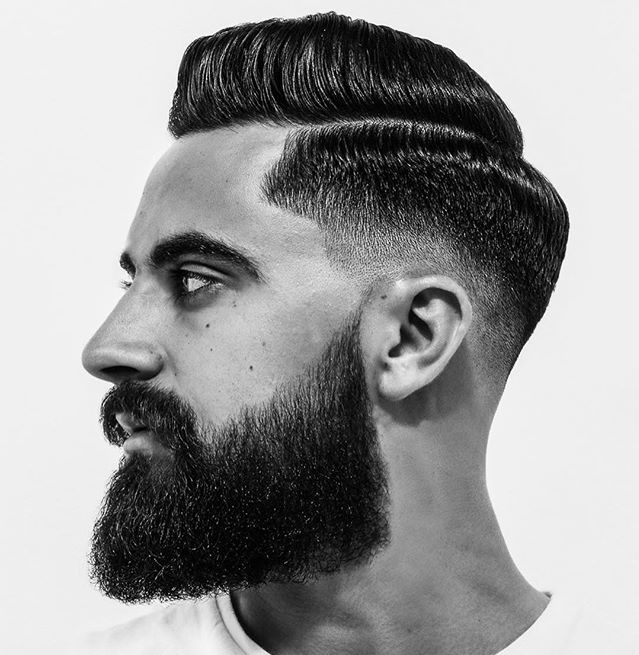 Another modern version of a classic look, this side part hairstyle gets an update from taper faded sides that go down to the skin about an inch above the hairline. Capped off with a thick, full beard, the hipster look is complete.
5. Dry Slick Back + Undercut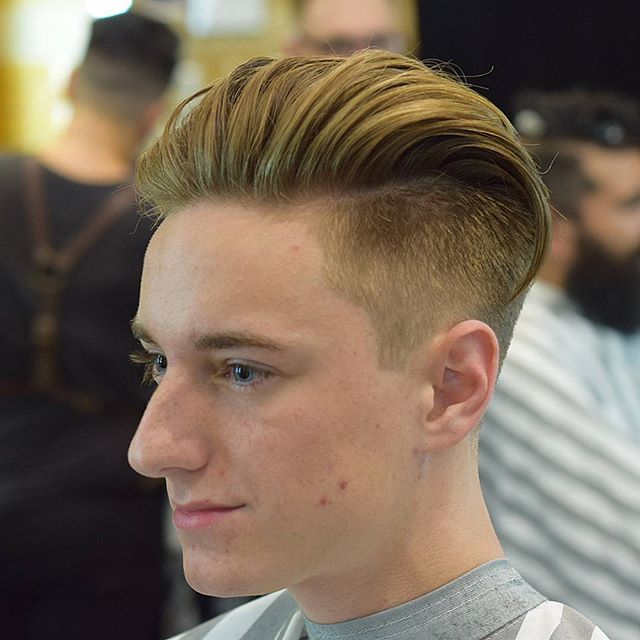 Long hair with an undercut is a great combination with many styling options. This natural look with a hint of texture strikes the balance between cool and clean cut.
6. Hi Top Fade + Step + Hair Design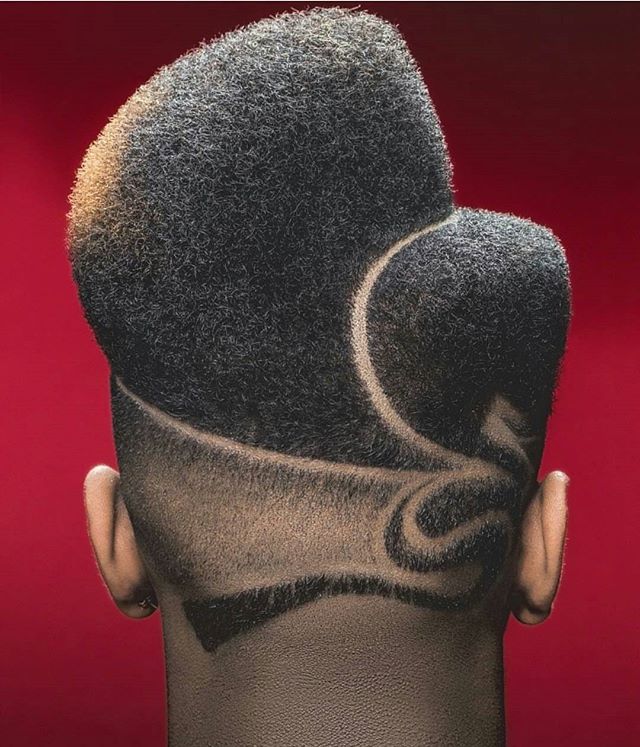 This hi top works on multiple levels. The lower step emphasizes overall height while the curved top flows into a dope hair design.
7. Medium Length Waves + Low Fade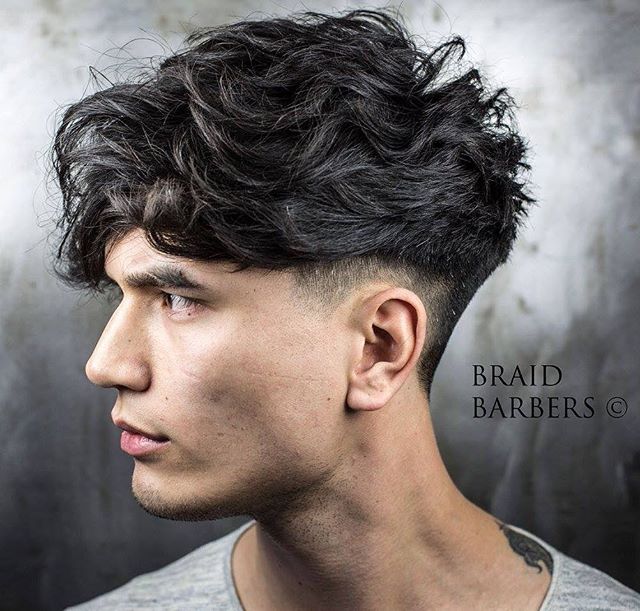 This long crop shows off wavy texture and has a fashion forward fringe. A low fade cuts the side short and sweet.
8. Textured Spikes + Shaved Surgical Line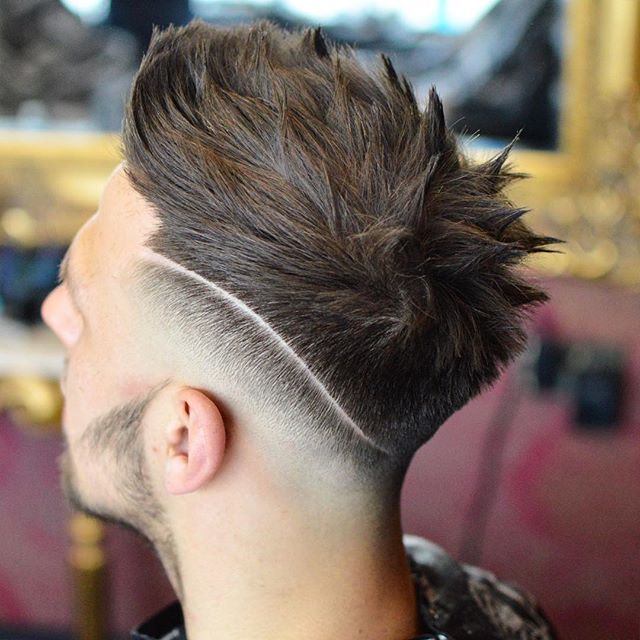 A cool detail takes any guys haircut to the next level. These textured spikes would look great on their own but the taper fade accented with a surgical line is a surprise effect on one side.
9. High and Tight + Twists + Shaved Line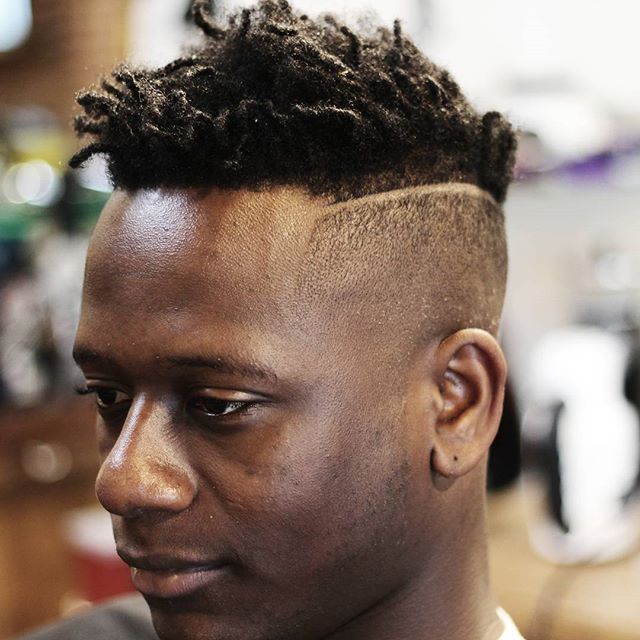 The high and tight is one of the most popular haircuts for black hair because it is easy to wear and looks great. This version adds twists at the top and a shaved line on one side.
10. Triple G Lines + Low Skin Fade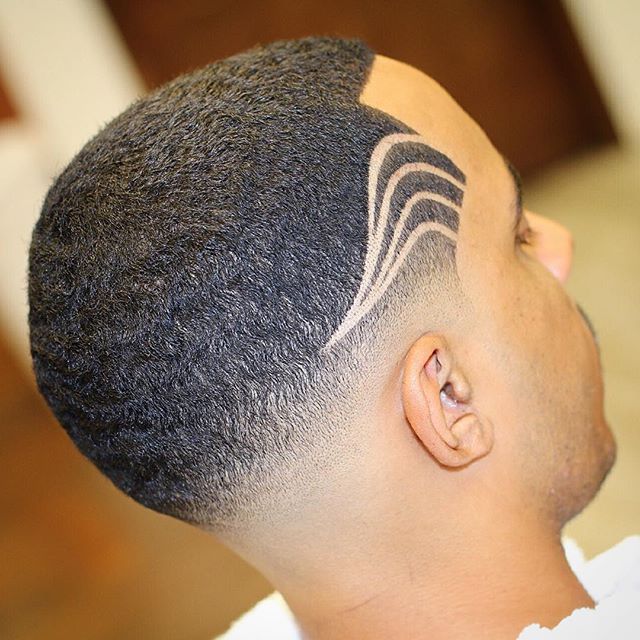 A skin fade and hair design liven up a short buzz. These fresh triple G lines look fast and make a statement.
11. Up High + Taper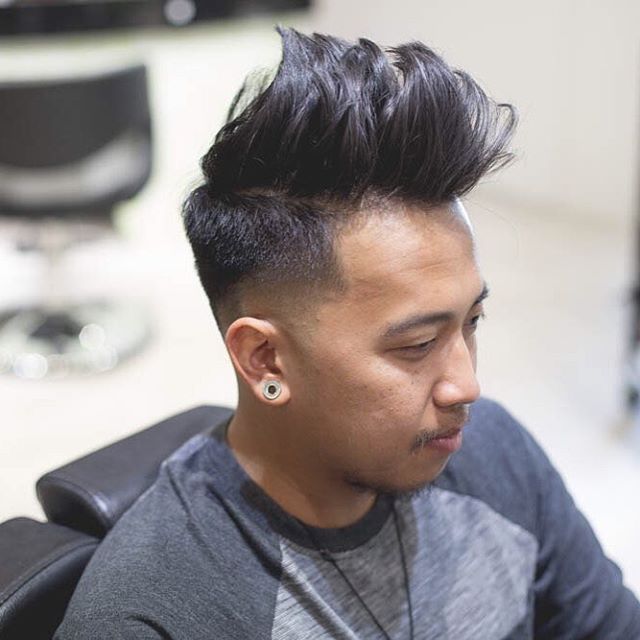 If you have the type of thick and coarse hair that can achieve this volume, go for it. Use a matte product for this natural finish and a blow dryer for height and all day hold.
12. Side Part Haircut + Low Fade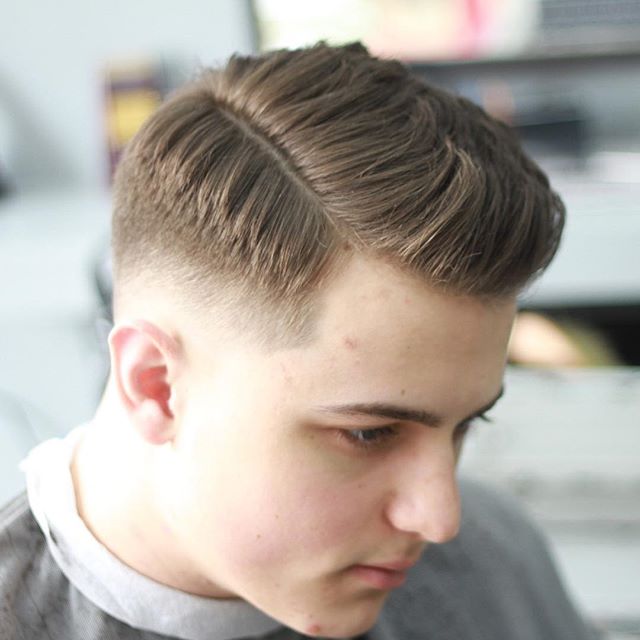 This modern take on a classic cut is a stylish solution for thick hair. Length on top is styled with a hint of texture while a skin fade keeps the sides ultra clean.
13. Wavy Slick Hair + Skin Fade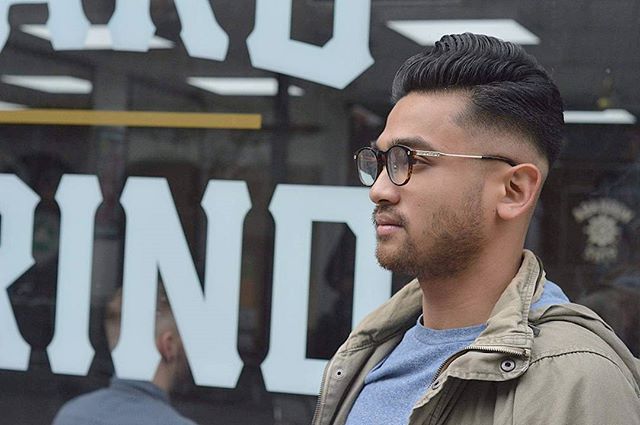 Different hair types ensure that similar haircuts have their own character. This long on top side part hairstyle benefits from wavy texture while a low skin fade adds a modern touch.
14. Short Wavy Hair + Taper + Line Up Beard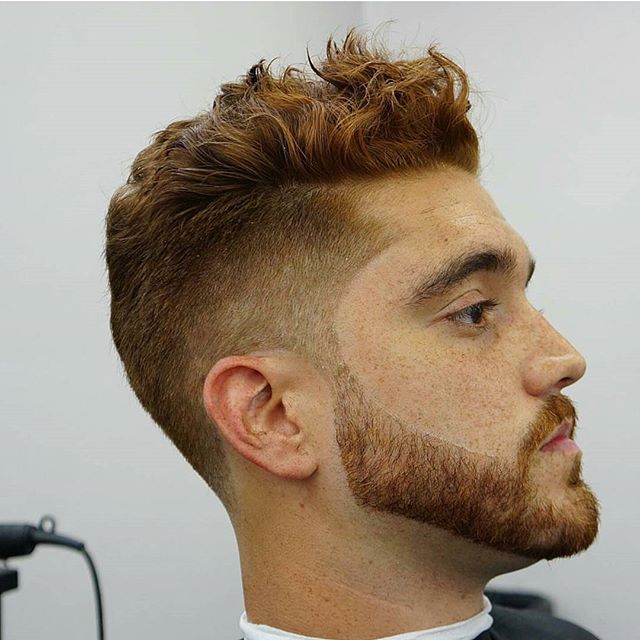 This short men's haircut has just enough length to let waves out. The texture contrasts with the smooth taper and line up beard.
15. Curls + Line Up + Low Fade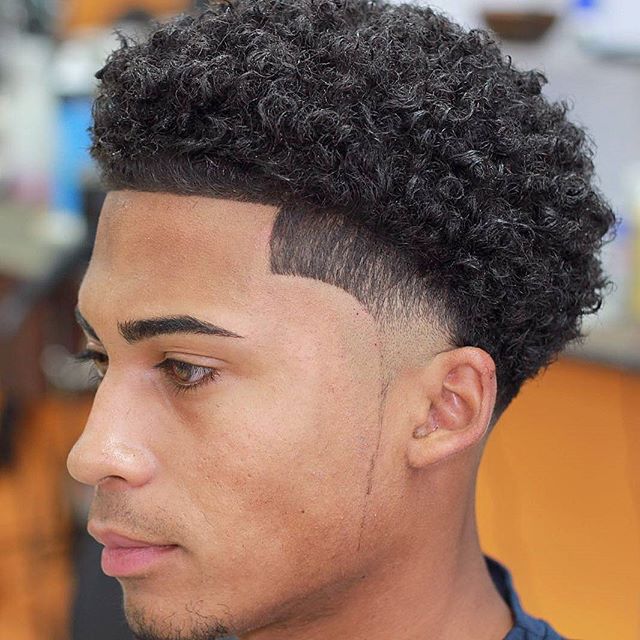 This medium length cut for guys with curly hair really emphasizes texture. Tight curls in a rounded profile play off the angular line up. A classic and always one of the best cool hairstyles for men.
16. Short Spikes + Mid Fade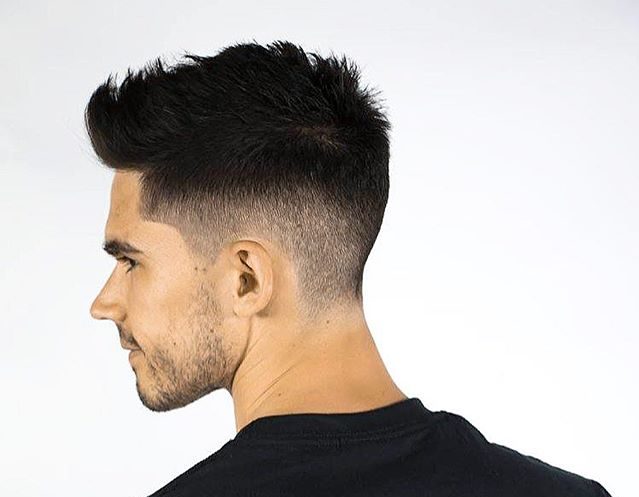 Short and stylish hairstyles are always the most popular. This one fits the bill with easy to style spikes and a cool mid fade to beat the hear. This works for all hair types, adding volume to fine hair, lightening up thick hair and looking good for all types in between.
17. Mohawk + V-Cut Back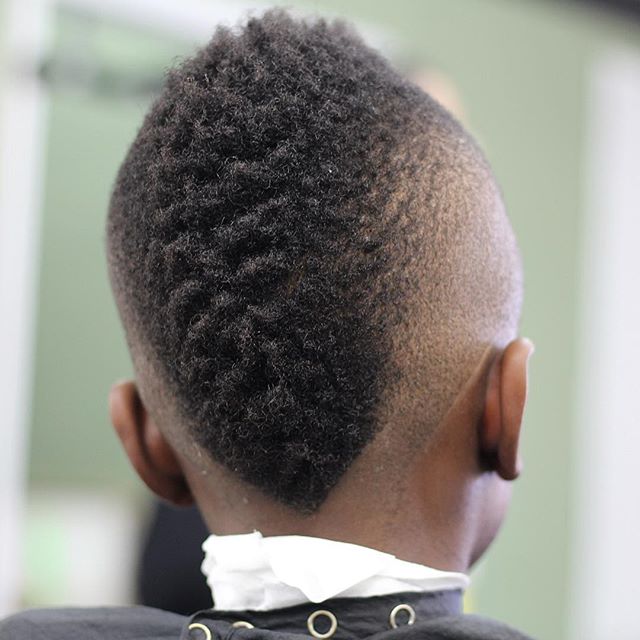 The mohawk cut is extra cool for curly hair. While the thick frohawk looks great, finishing with a V is even better.
18. Textured Crop + Fringe

The ultra textured cut with long or short fringe over the forehead is one of this year's top men's hair trends. It's a cool and casual style that can work for every hair type and face shape.
19. Spikes + Fade + Design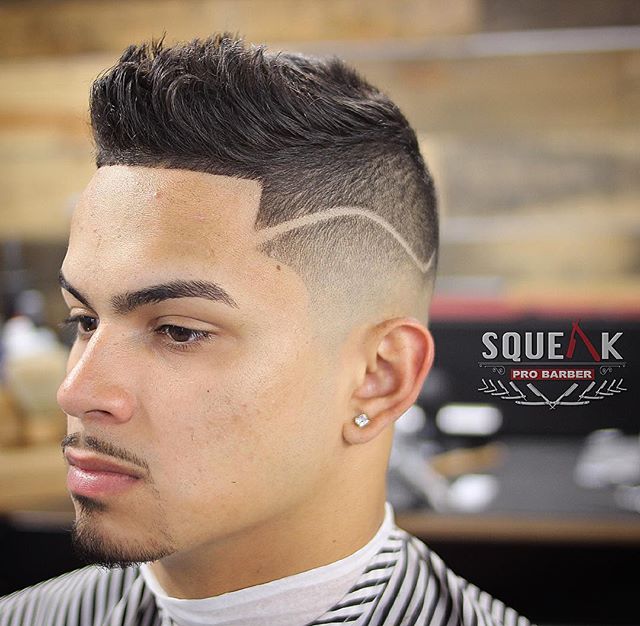 Another cool spiky cut, a fade accented by a curved line adds a bold contrast.
20. Long Hair + Low Fade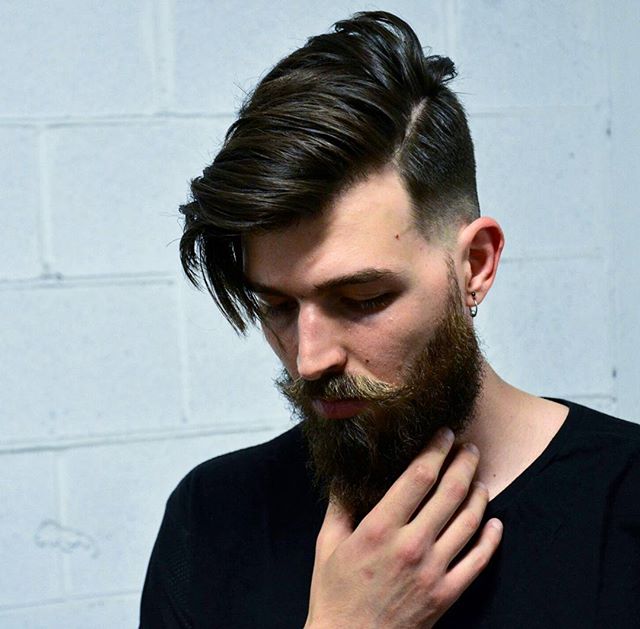 This thick side part style keeps long hair in place. The rest of hair is neat with a low fade and groomed beard. This is one of the best cool hairstyles for men.
21. Long Hair + Undercut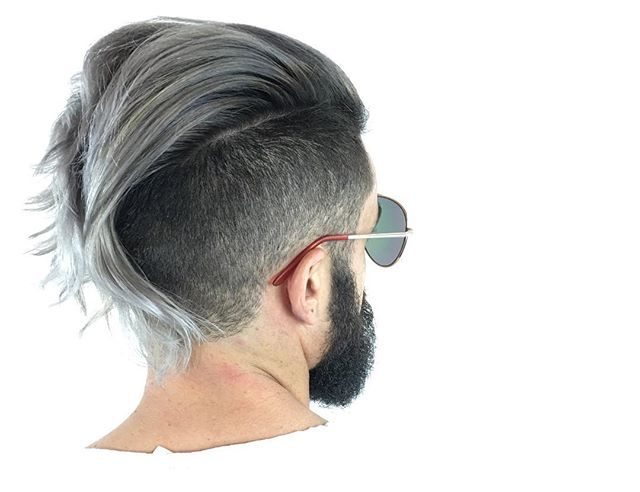 Another cool way to wear long hair with an undercut is slicked back. It's the new (and better) business at the front, party at the back hairstyle.
We use affiliate links and may receive a small commission on purchases. Please read our disclosure.