The best haircuts and hairstyles for men at the moment are a combination of old and brand new. On one side of the style spectrum, there are lots of fresh and modern never-seen-before looks. On the other side, there is a continuing resurgences of classic men's haircuts.
The textured crop is one of the top trends right now. It is a flexible style that can be cut light or heavy, longer or shorter, classic or bold. The combination of fades, hair designs and color are creating bold and creative new men's hairstyles that will get you noticed. Another cool look is long or short mohawk-inspired cuts.
In addition to new trends, old looks are coming back too. Slicked back hair is still on trend, though trade in shine and a smooth finish for matte product and texture. Finish the look with a fade or taper haircut. Last but not least are classic cuts like the pompadour, flat top and the longer on top.
Check out these 22 pictures of the best haircuts and hairstyles for men.
Crops
1. Textured Crop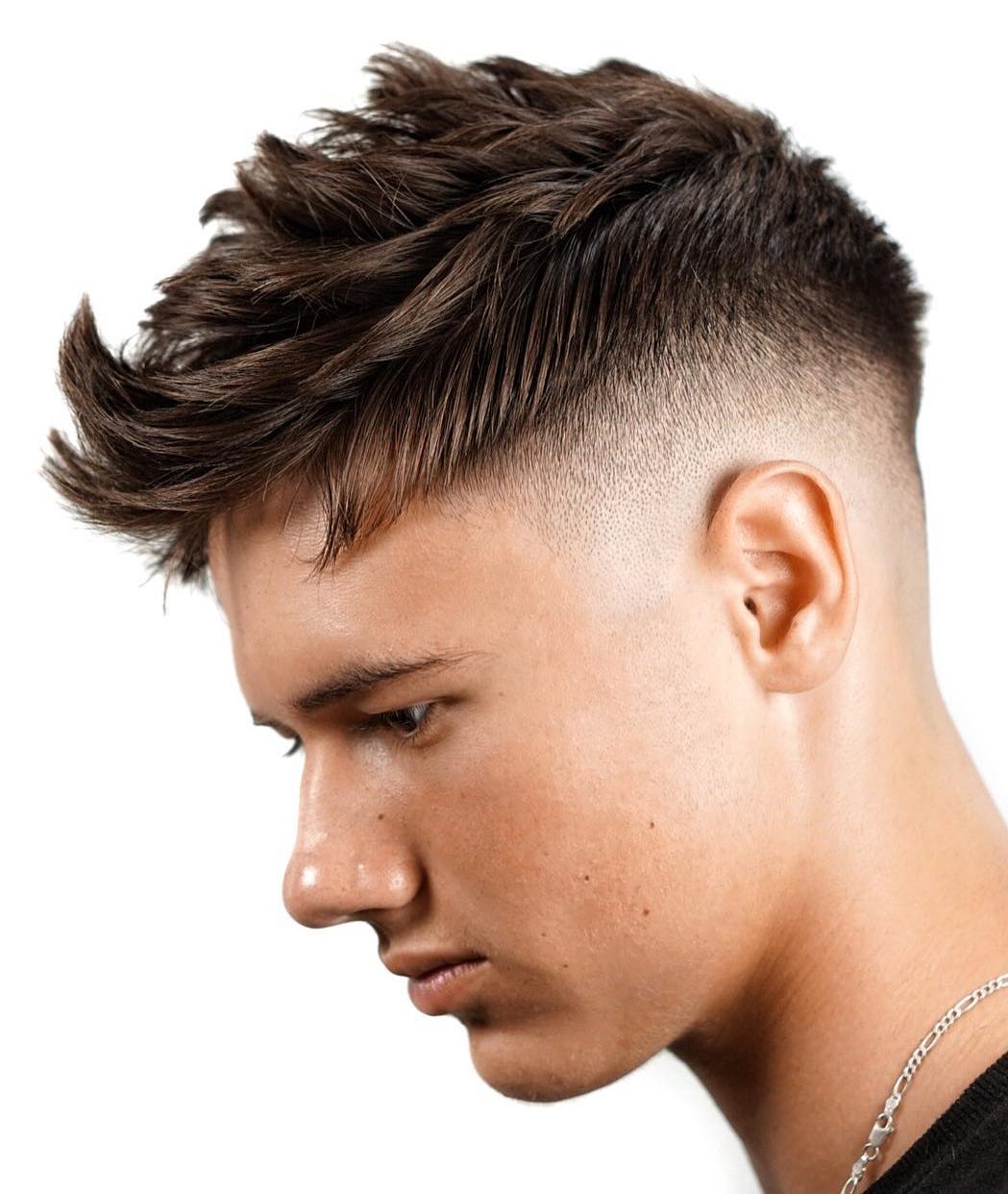 This fresh textured crop contrasts a sharp line along the temple with a blurry fade and thick spikes.
2. Short + Preppy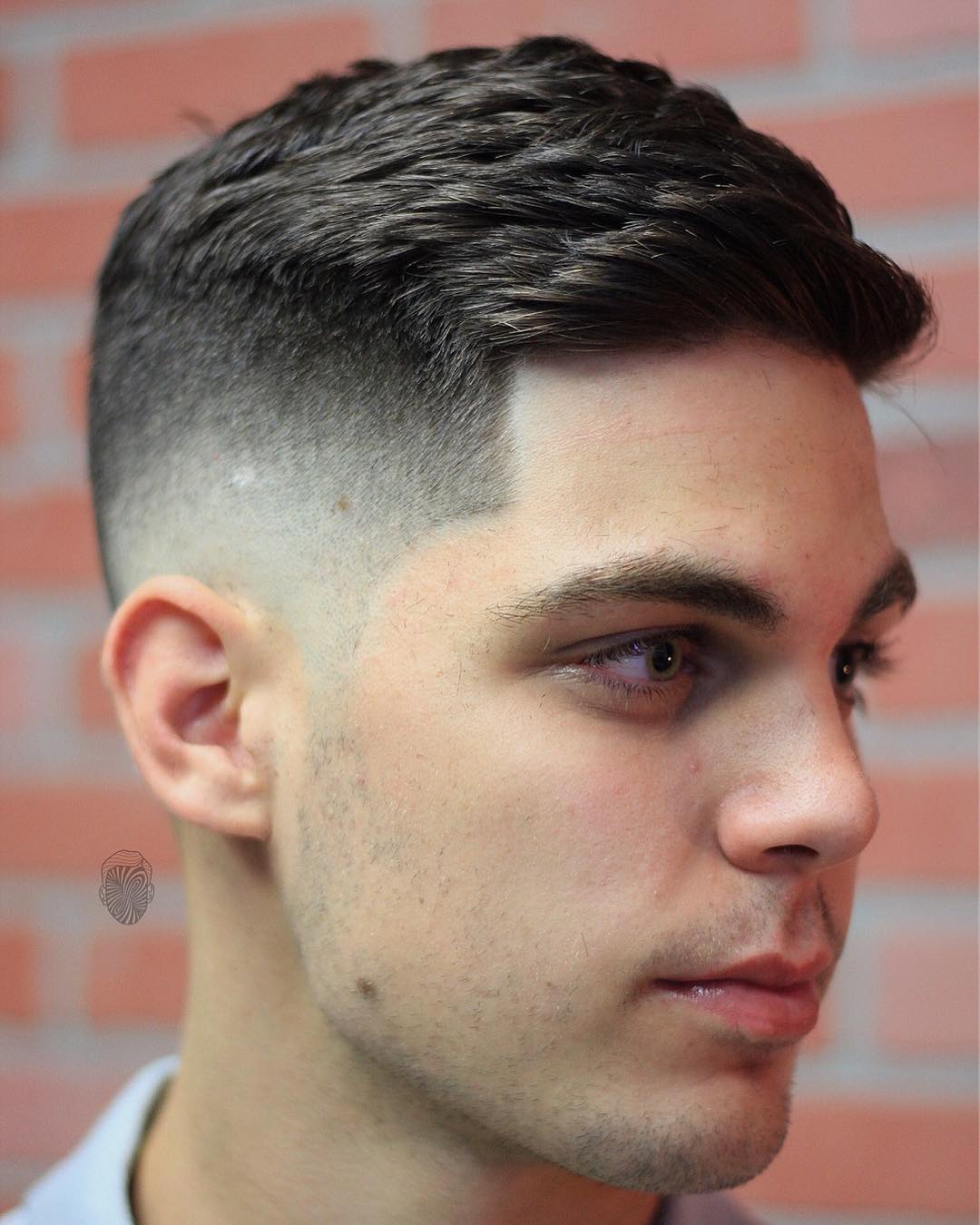 Here is a more classic and conservative version with all of the on trend texture.
3. Thick Crop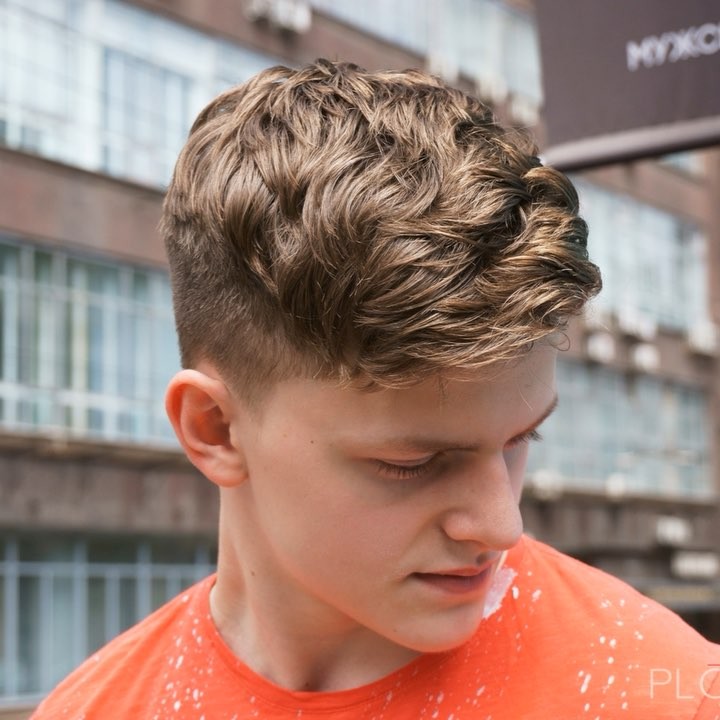 The crop works really well for thick hair that has some wave because it works with hair's natural tendencies. Layering lightens up hair while enhancing texture.
4. Blunt Bangs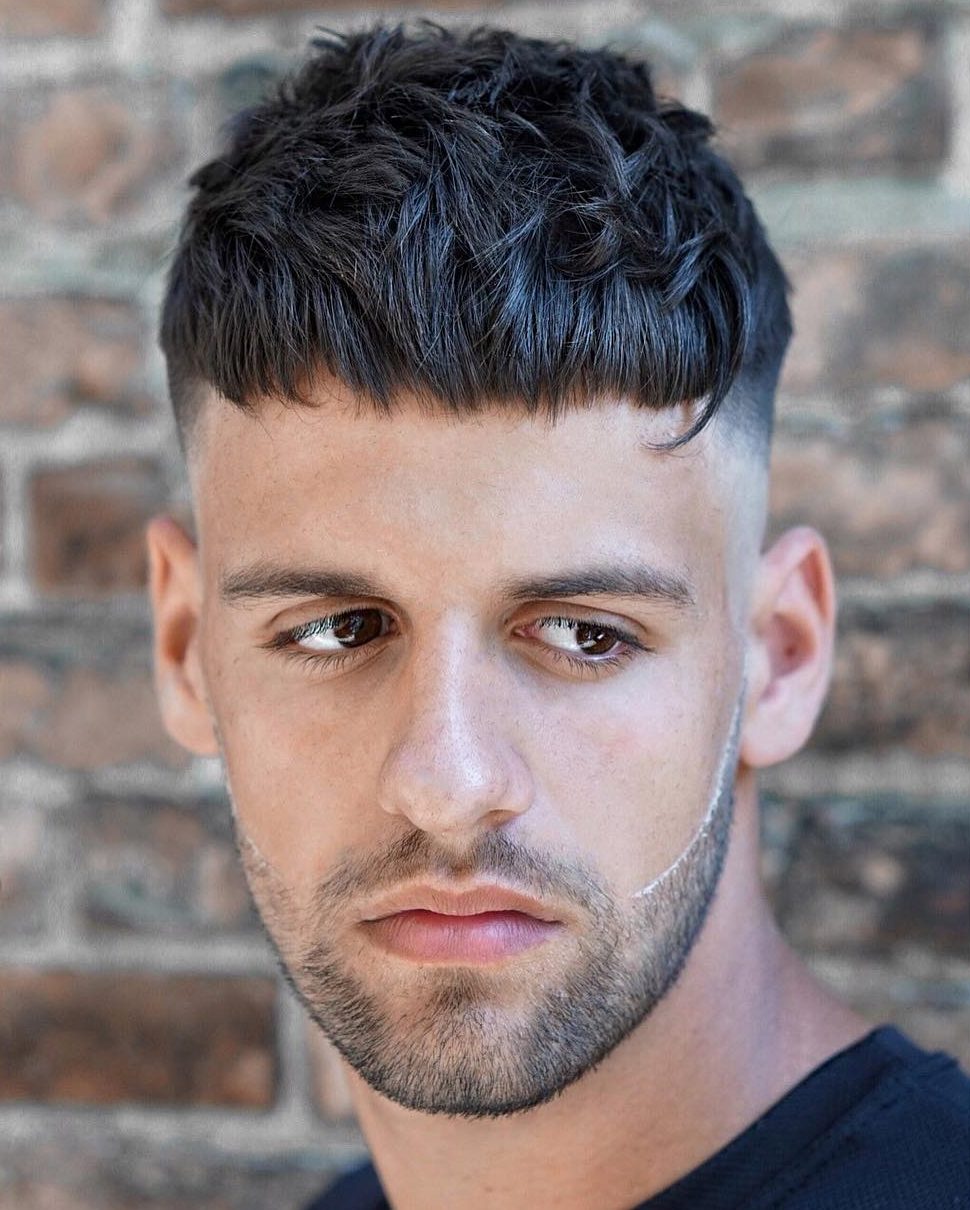 Another way to customize a crop is with bangs. Skip them, wear them to one side or add bold blunt fringe, like above.
5. Curly Crop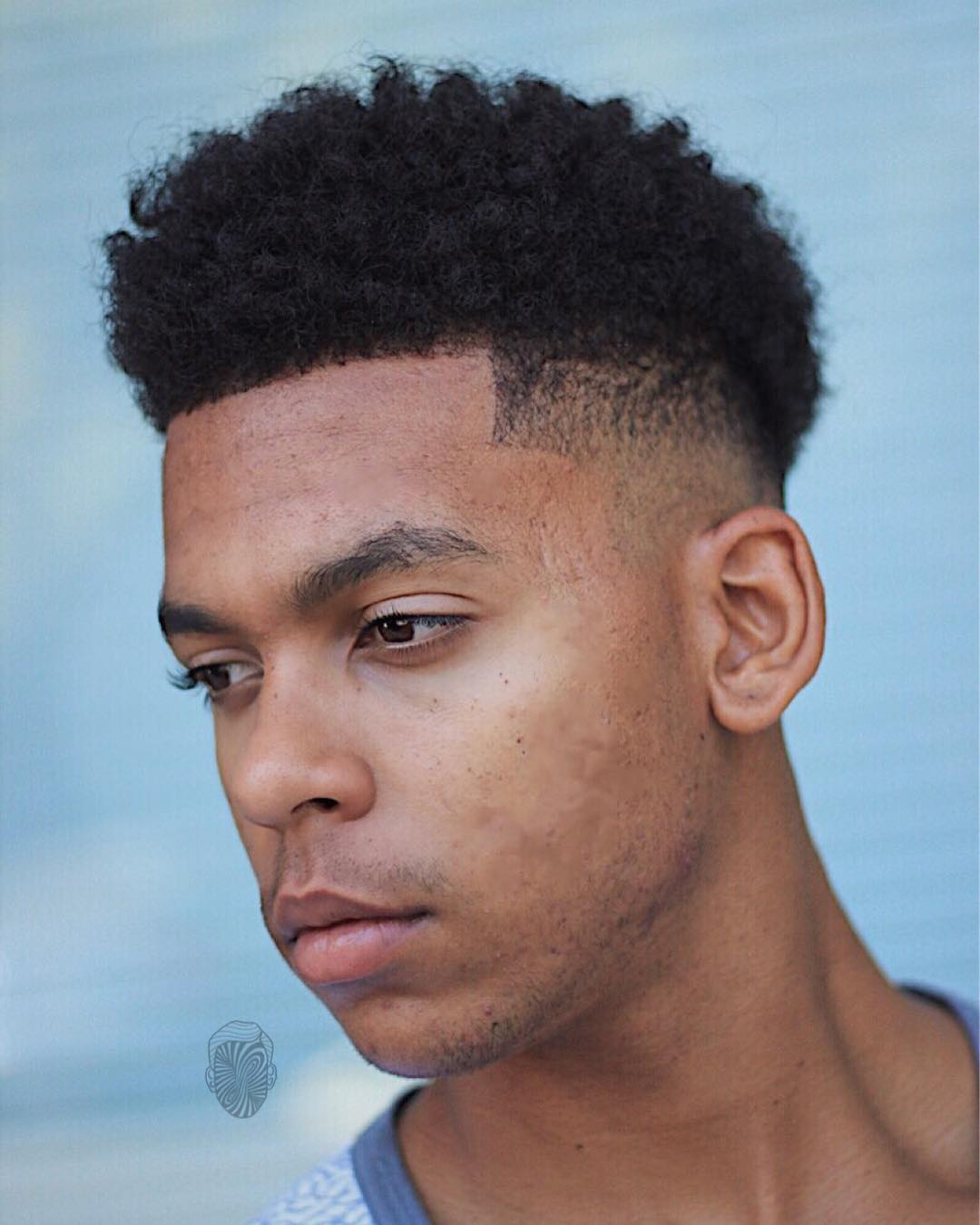 The crop trend is ideal for men with natural texture. Here is the same crop fade with kinky curly hair.
Wild Styles
6. Neckline Hair Design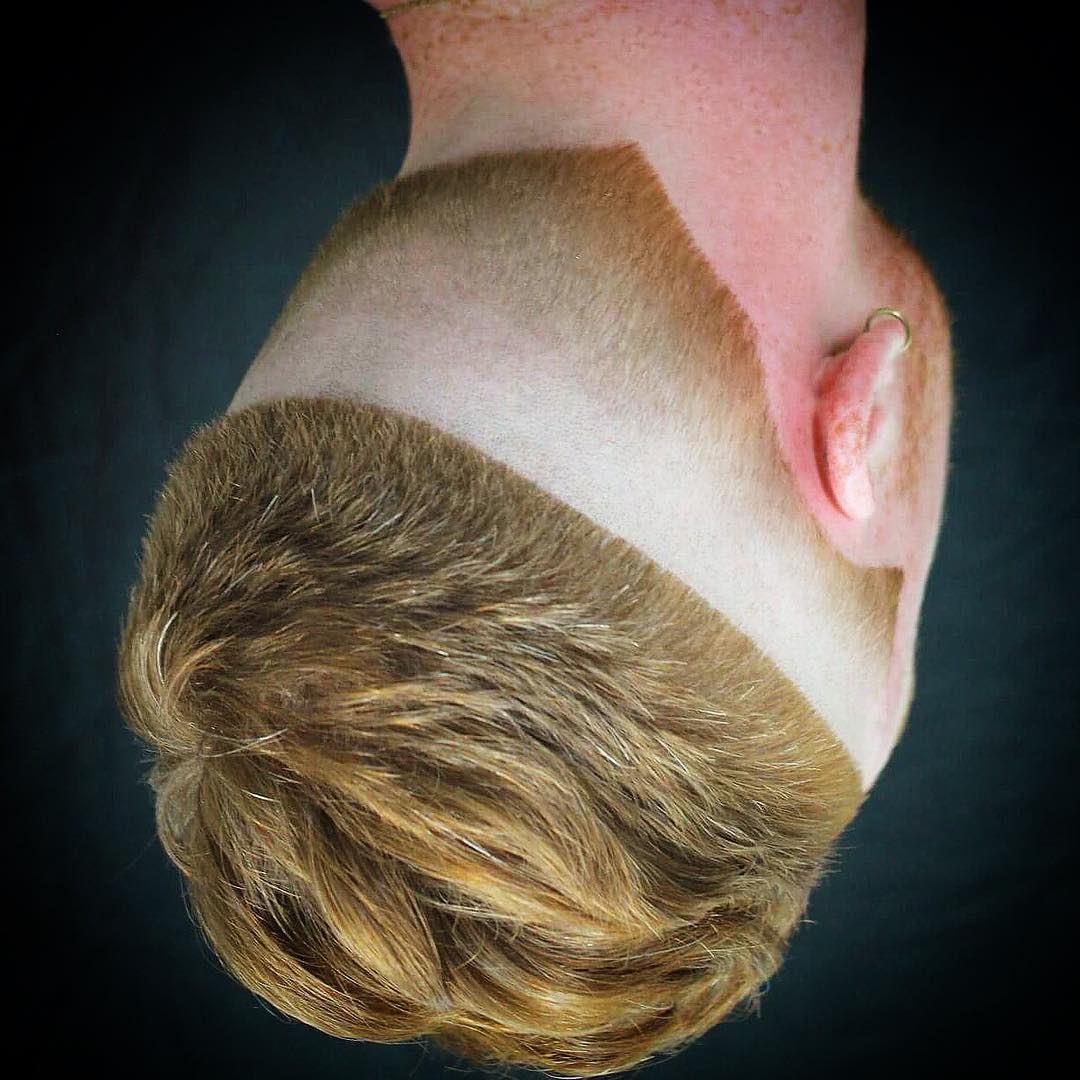 Hair tattoos have been trending for a few years now but the twist on this look creates art along the neckline.
7. Disconnected Crop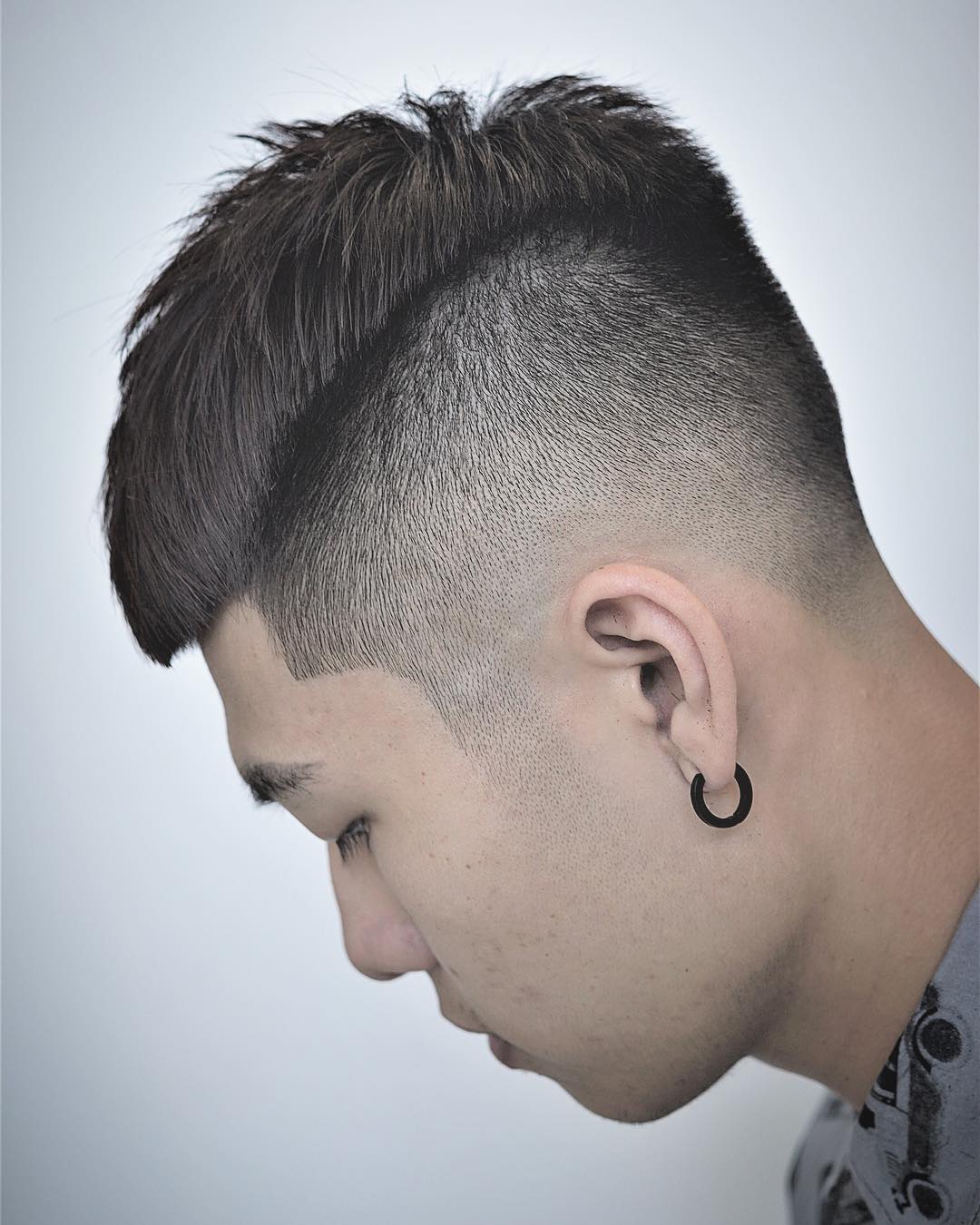 There is nothing blurry about this fade. A heavy crop can be used to create a sharp line against shaved hair.
8. Modern Spikes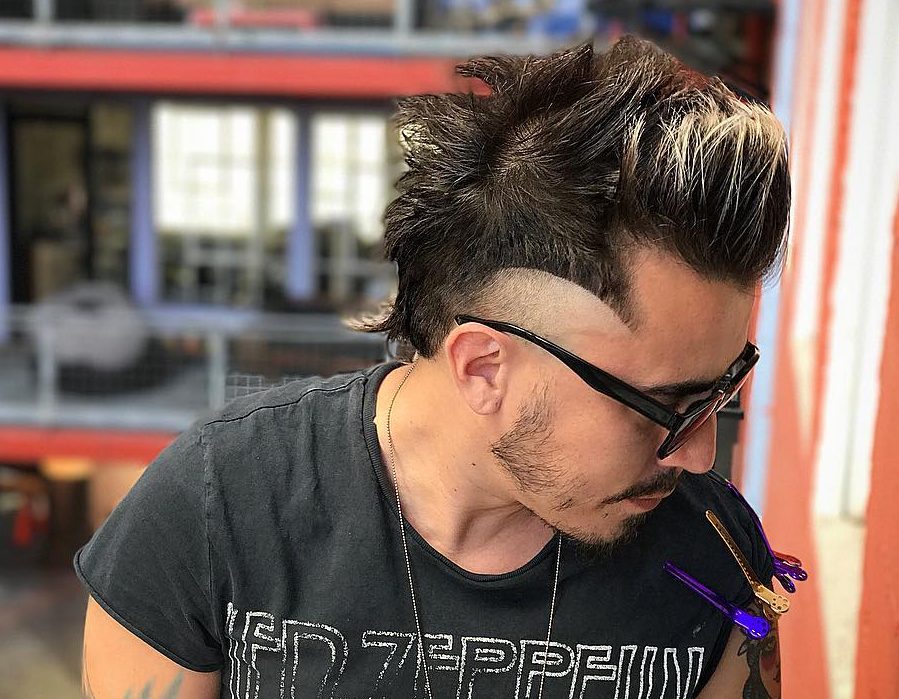 This bold looks combines a fresh cut and color with spiky styling.
9. Double Fade + Wavy Comb Over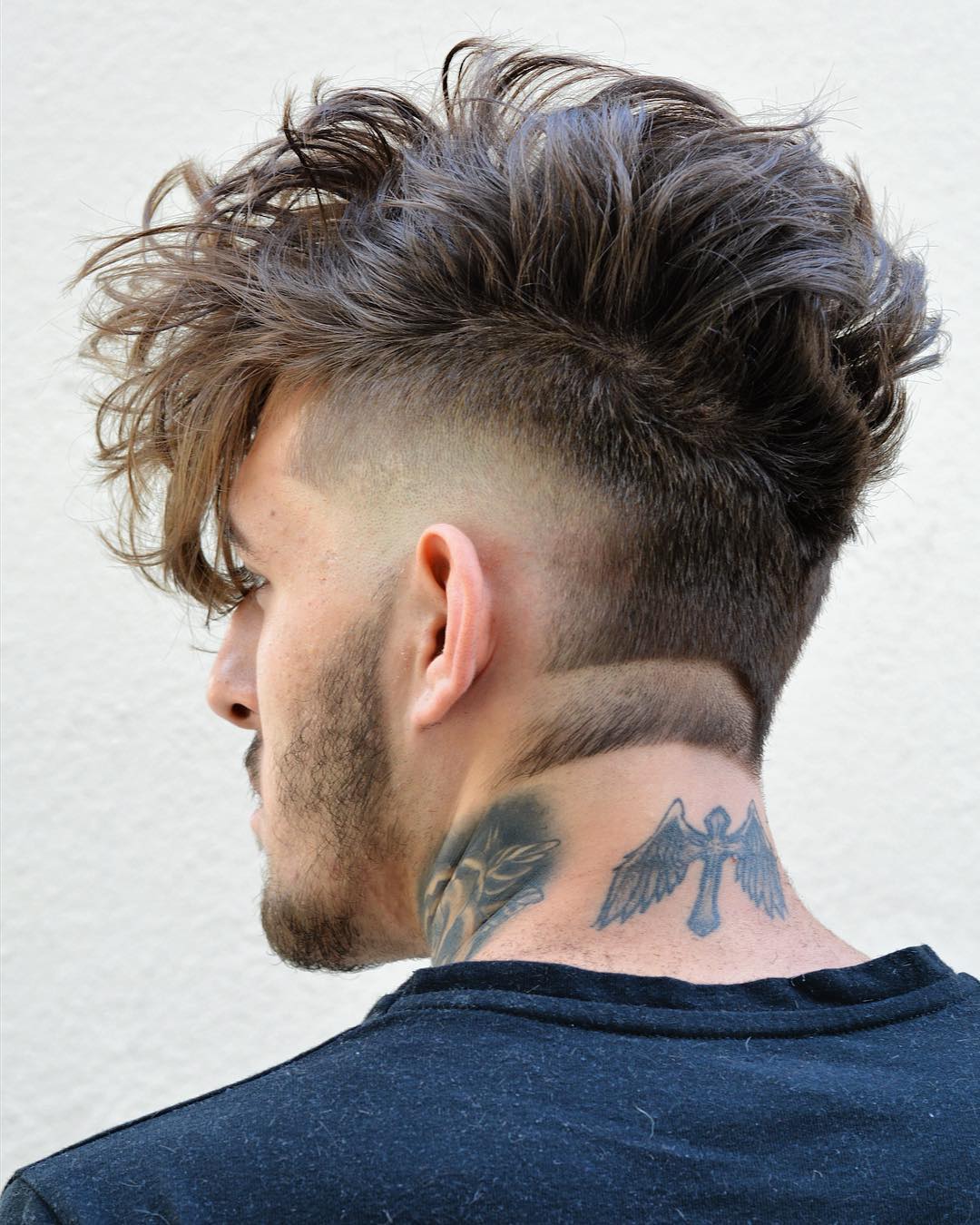 This wild style features a double hair line, burst fade and plenty of wavy texture combed over to one side.
10. Heavy Crop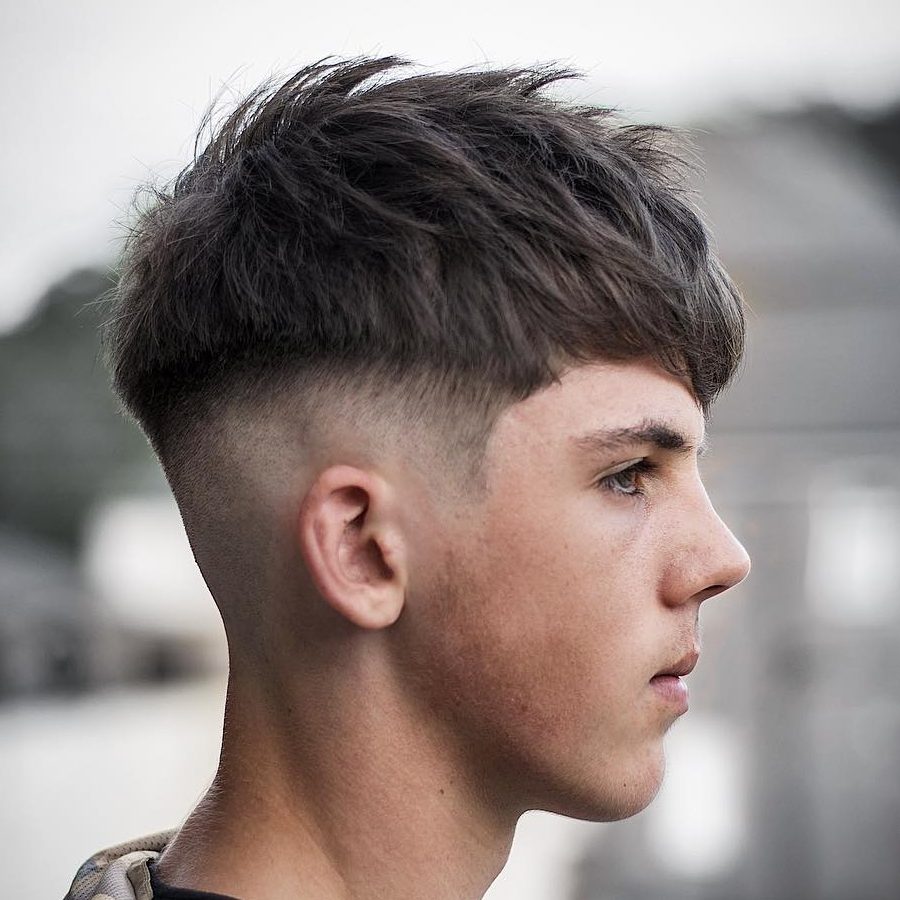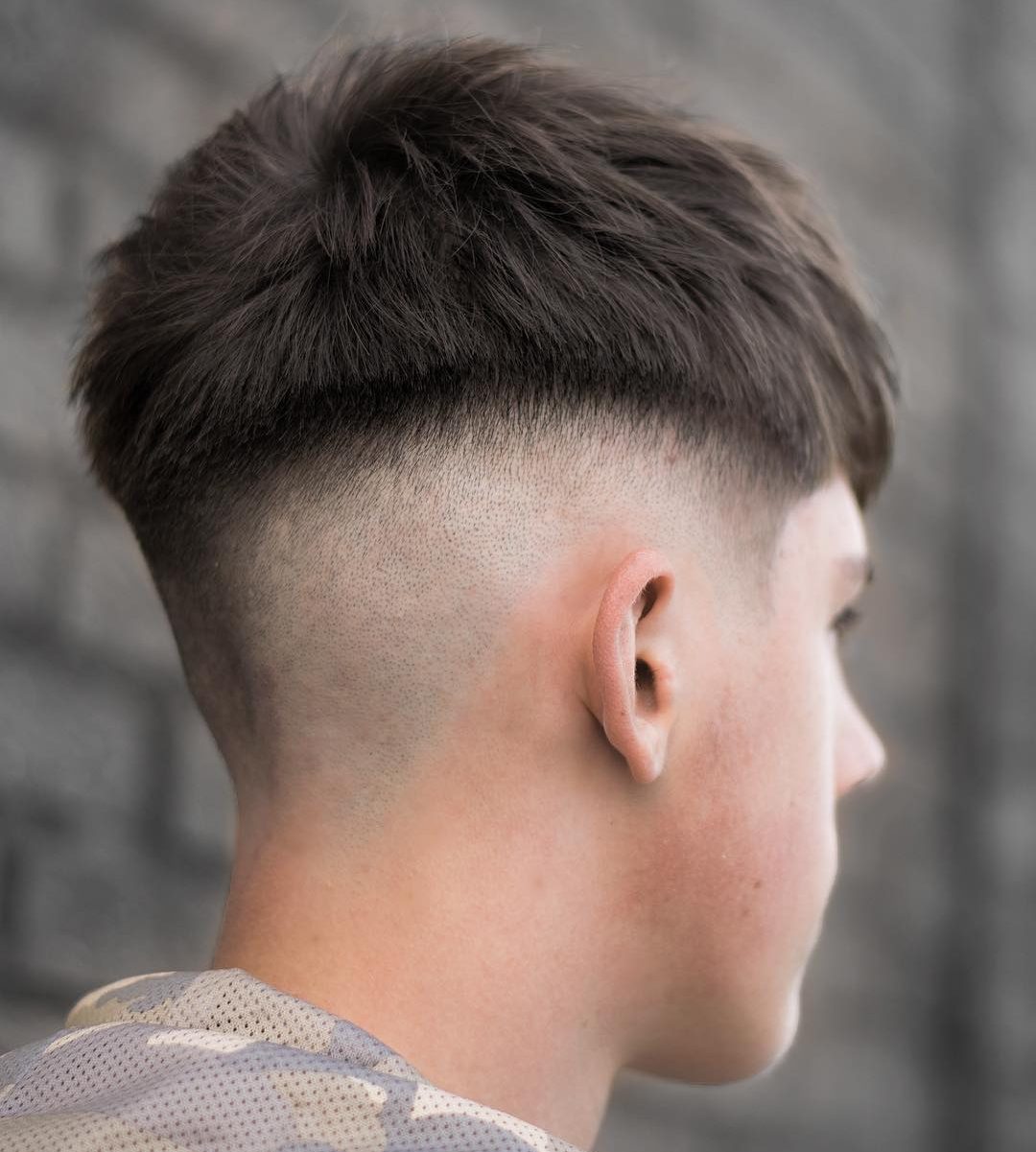 This heavy crop contrasts texture on top with an arced line around the head.
11. Merman Hair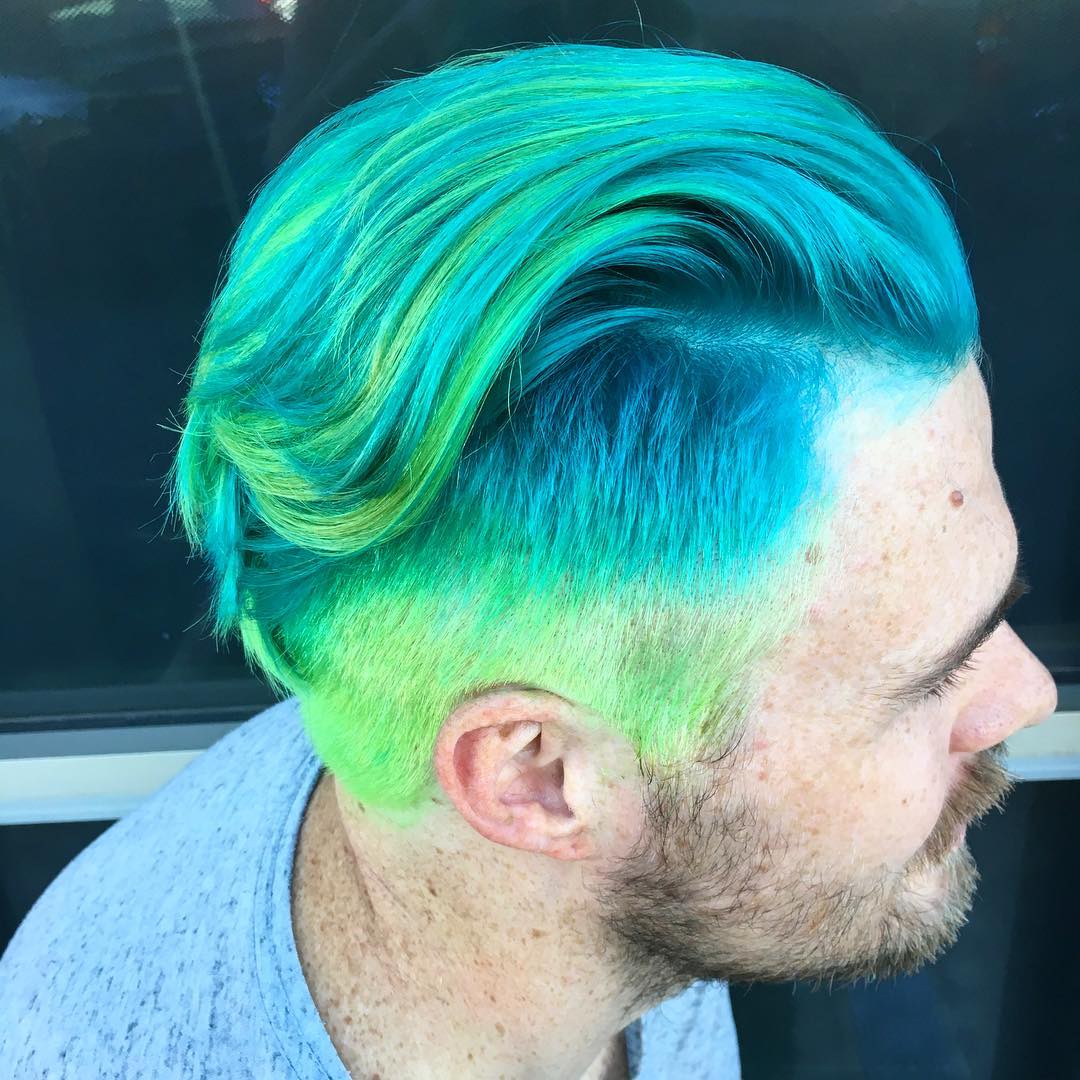 Bright hair color works with this long on top undercut hairstyle. If this neon ocean color scheme isn't for you, any color of the rainbow is possible.
Mohawks
12. Burst Fade Mohawk + Hair Design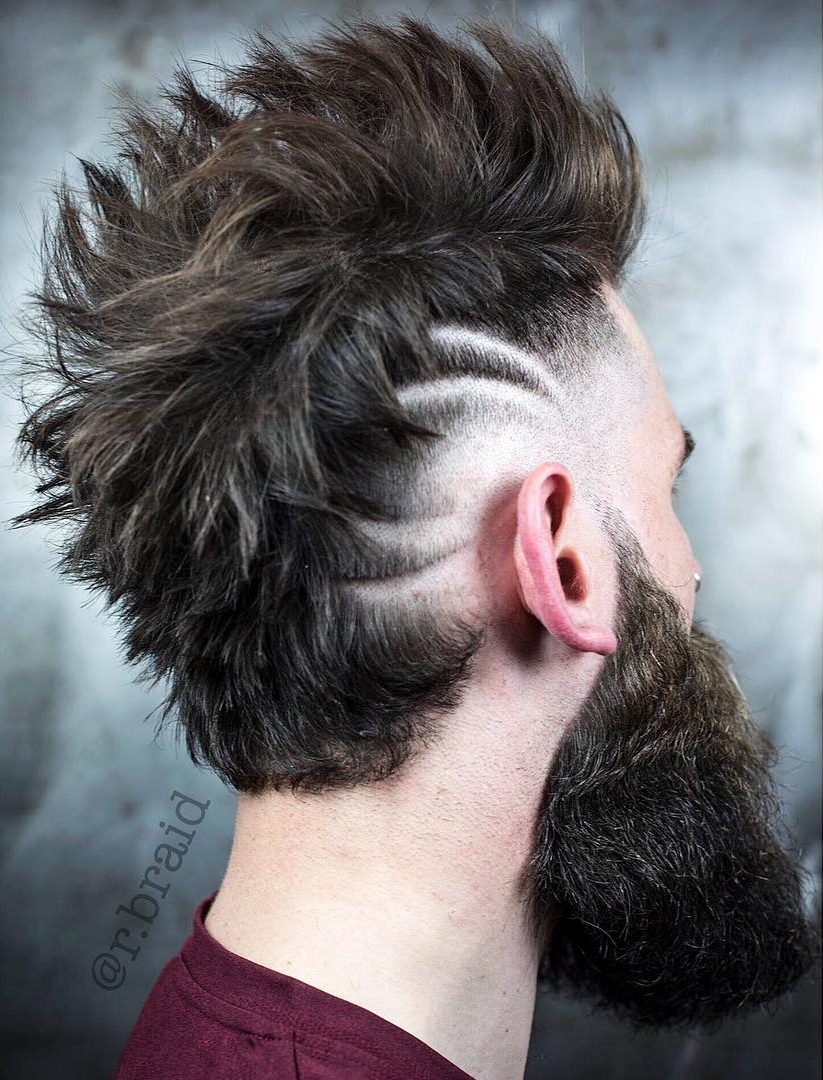 The wide and spiky mohawk works so well with the slashes of this shaved hair tattoo.
13. Curly Mohawk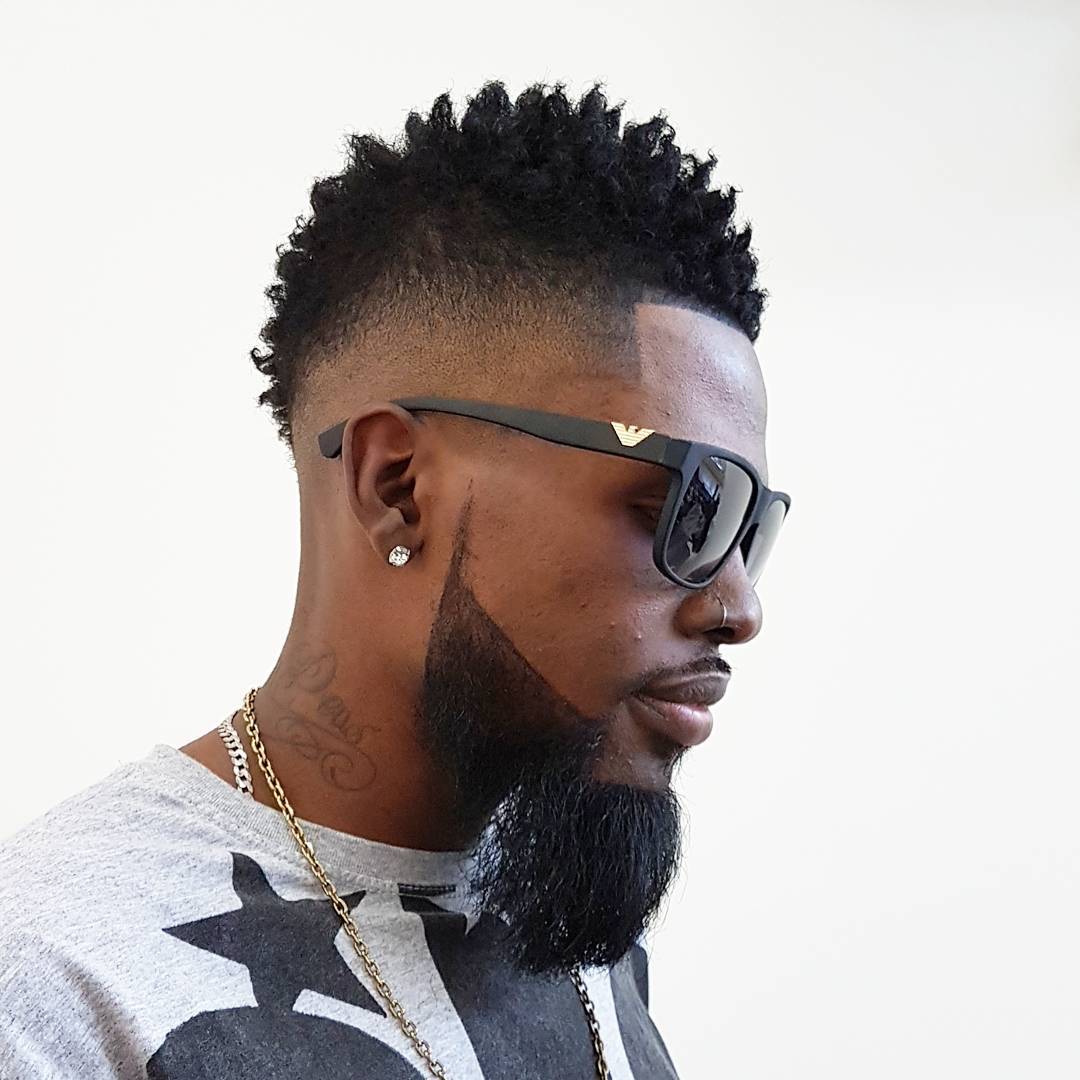 Curly hair, especially kinky curly, can be cut into a no-product necessary mohawk. This version features a rounded profile and low fade around the back.
14. Temple Fade Haircut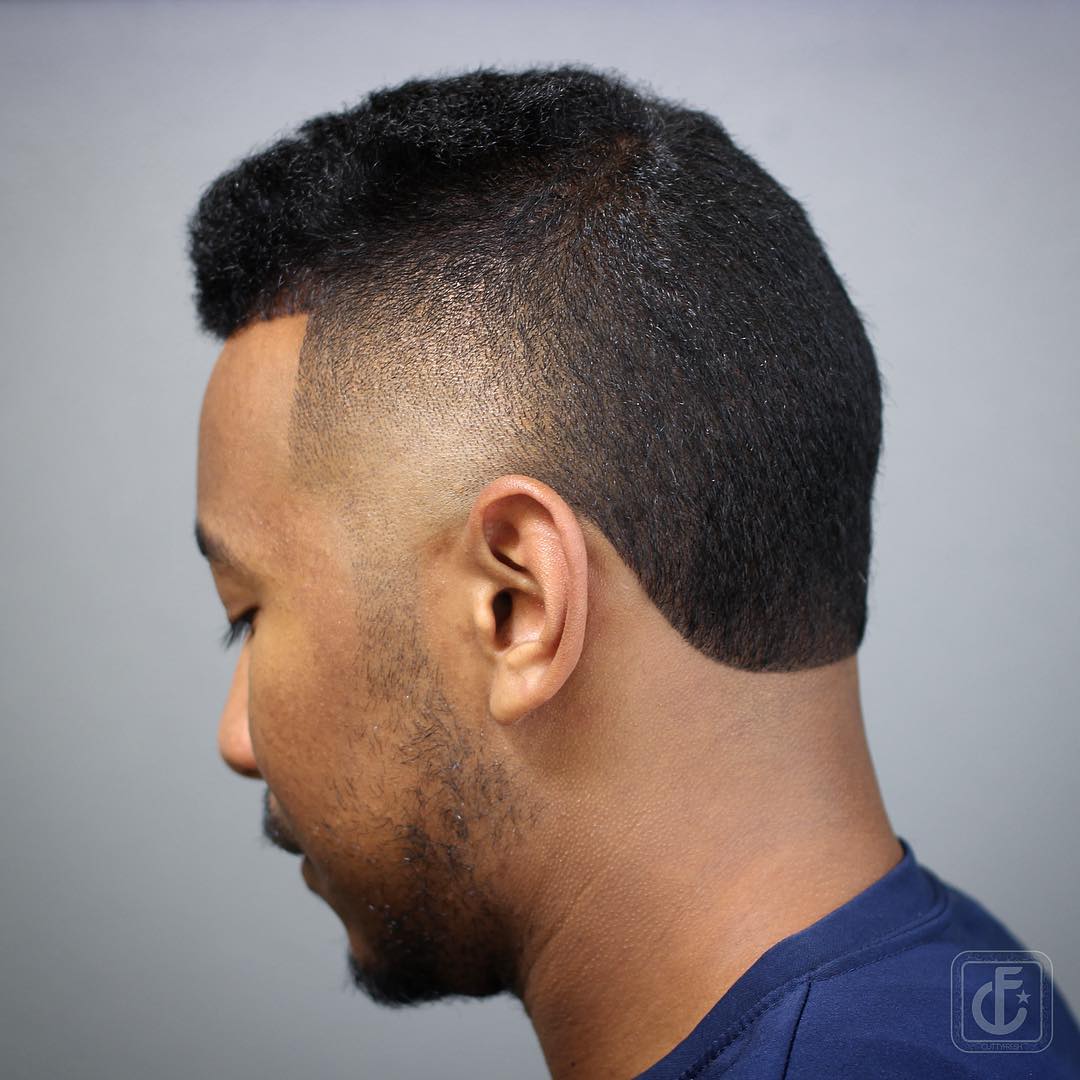 Some height at the front, a temple fade and rounded neckline create a mohawk-inspired profile for this short men's haircut.
Slick Backs + Pomps
15. Taper Haircut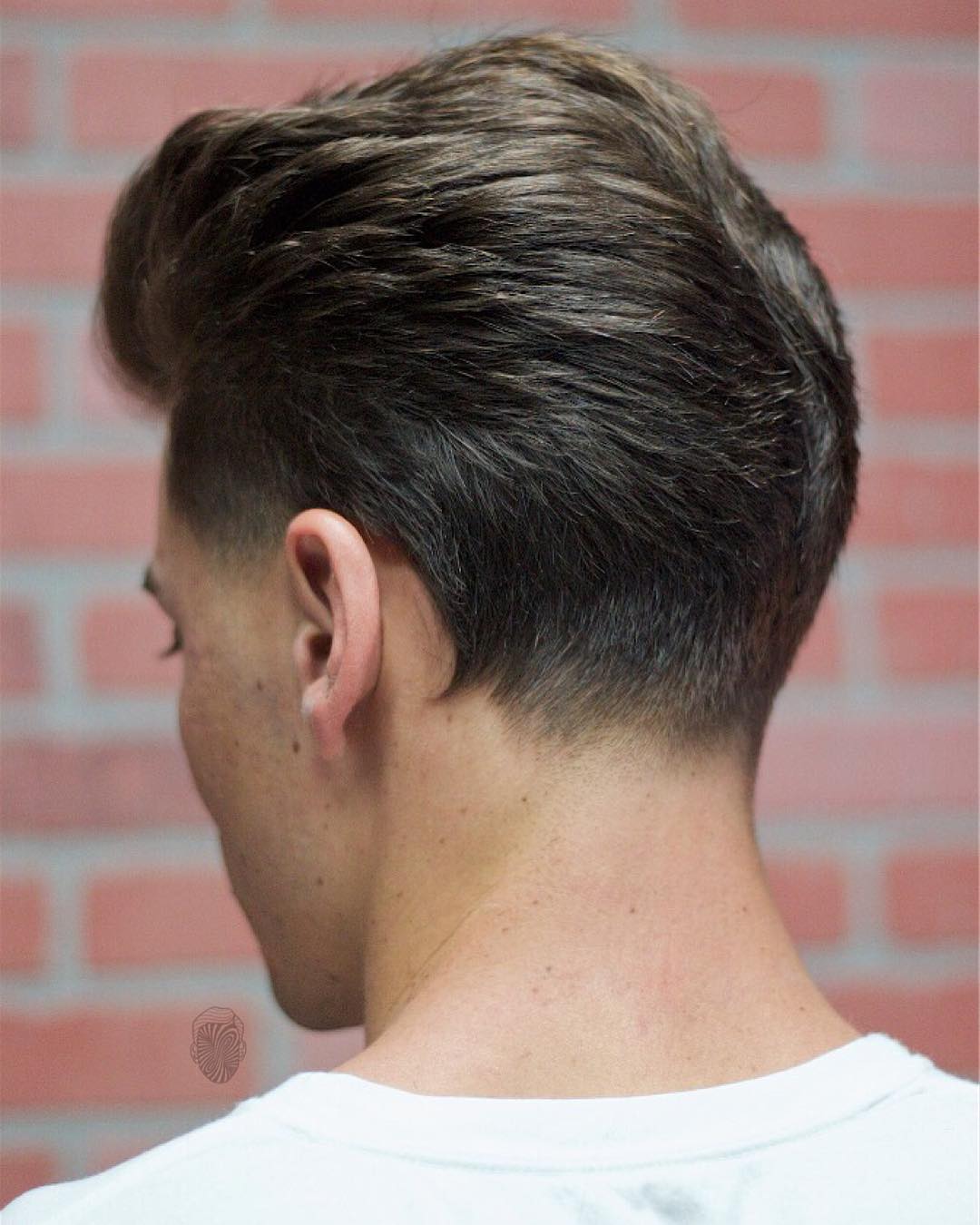 This medium length hairstyle is scissor cut with just the slightest hint of a fade at the neckline.
16. Textured Slick Back + Full Beard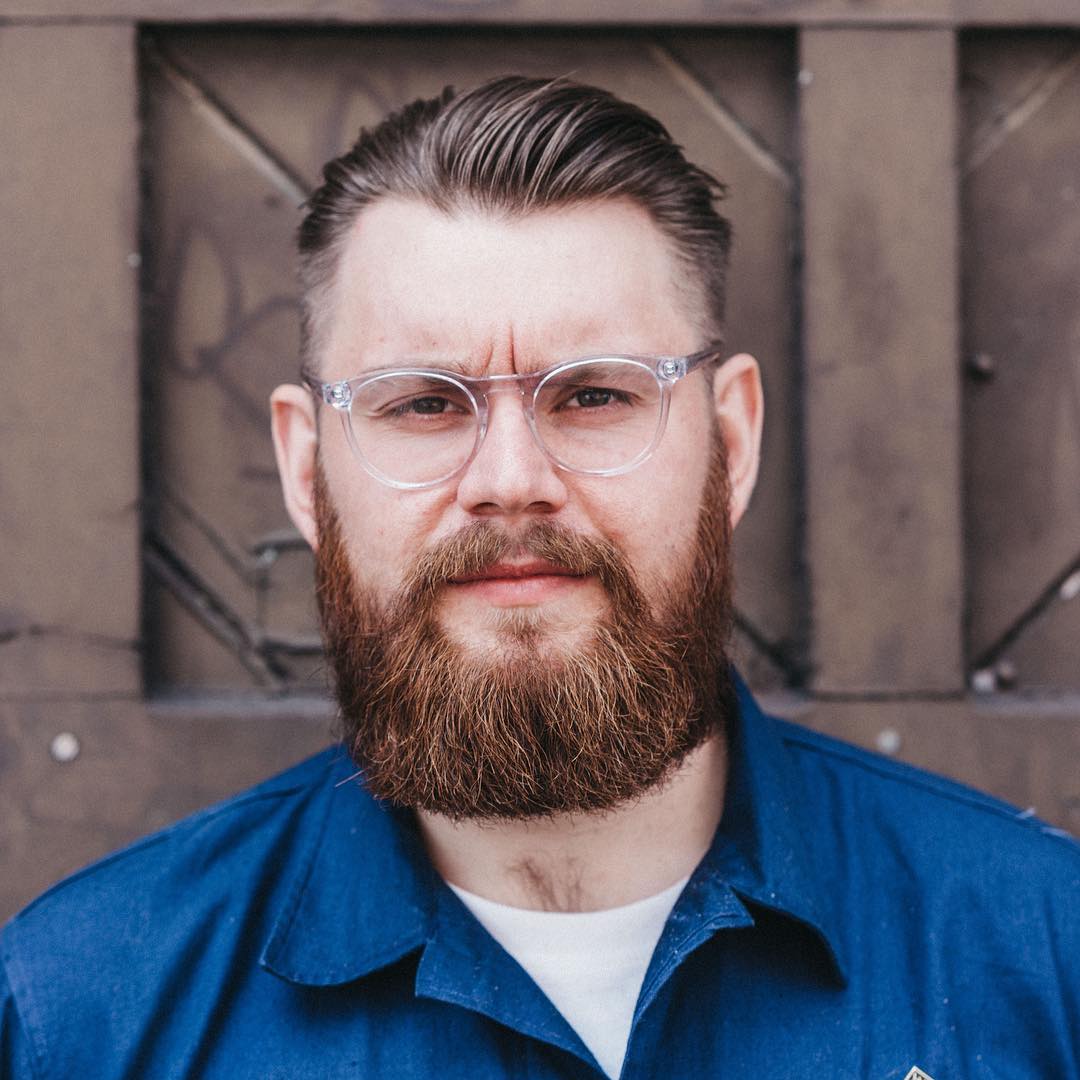 The beard + slick hipster combination is still going strong. Mess it up for some variety in your look.
17. Sweep Back + High Fade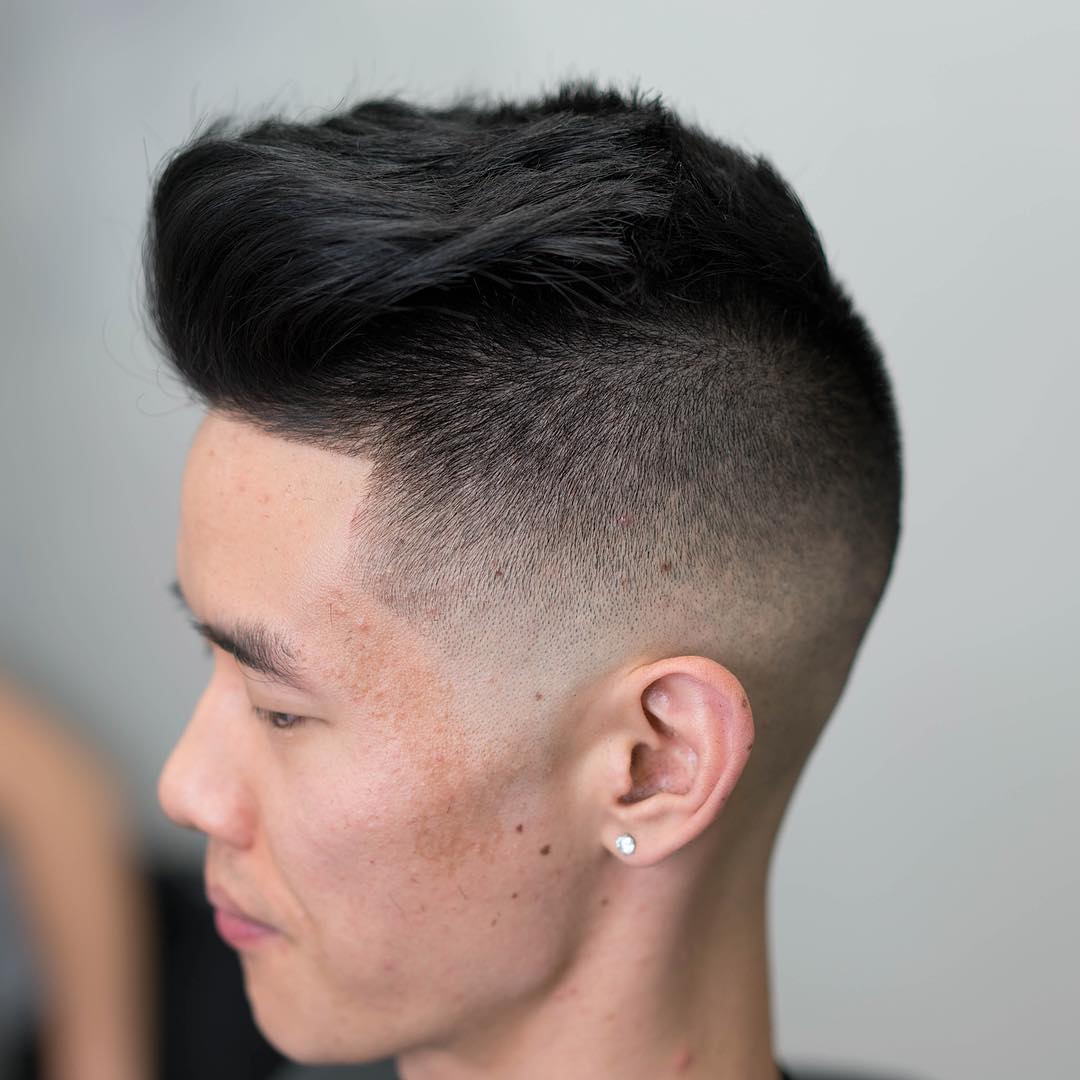 The long on top, short sides and back cut is easier to style for thick hair. This dry sweep back has plenty of height and zero shine.
18. Pomp Fade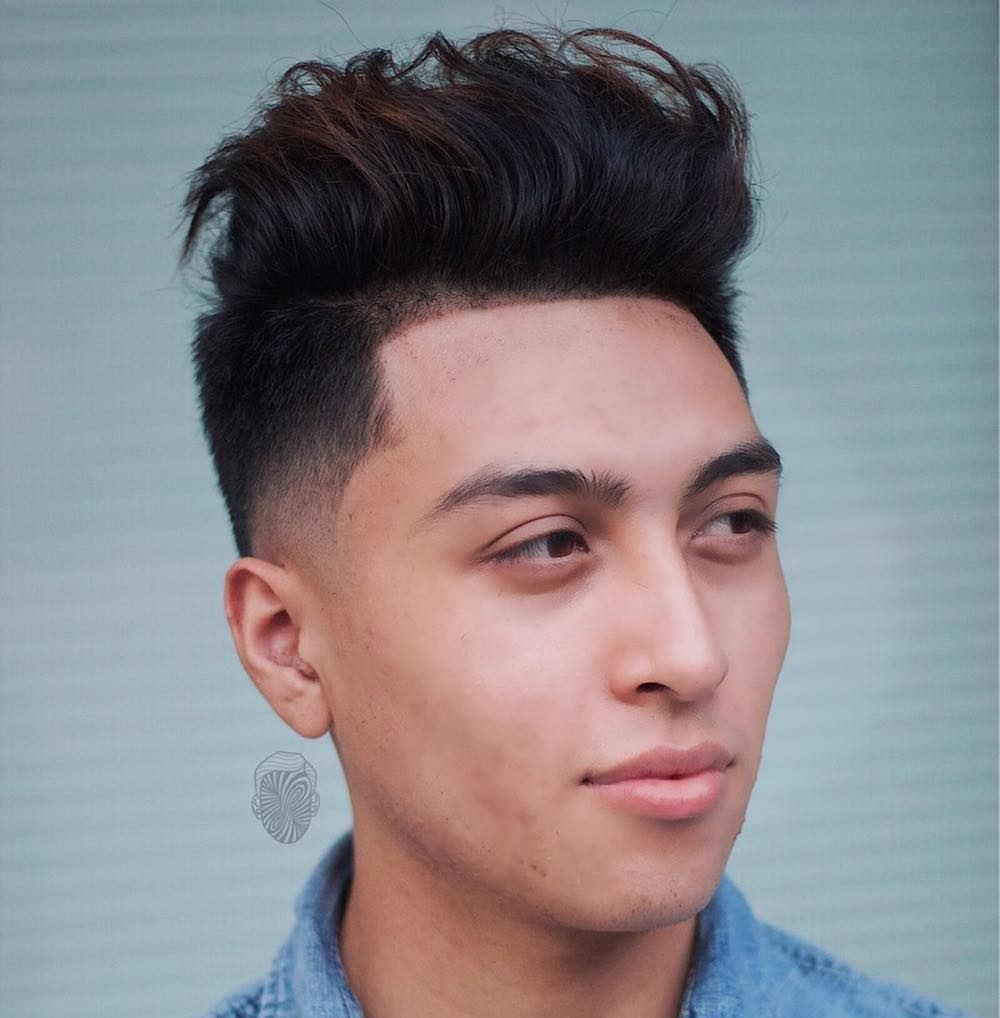 The pomp fade is one of the most popular men's haircut because it looks great and is easy to style. This version also has some modern texture.
19. Pompadour Hairstyle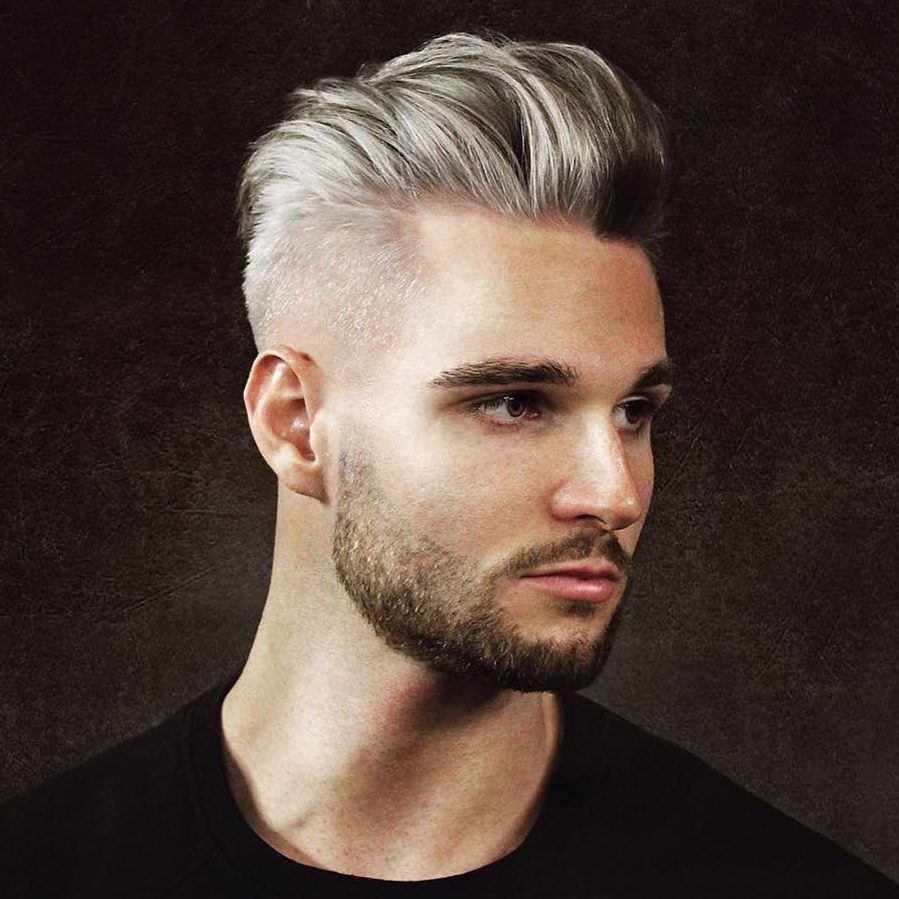 This ashy blonde color highlights the textured styling of this modern pompadour.
Classic Men's Haircuts
20. Short Men's Hair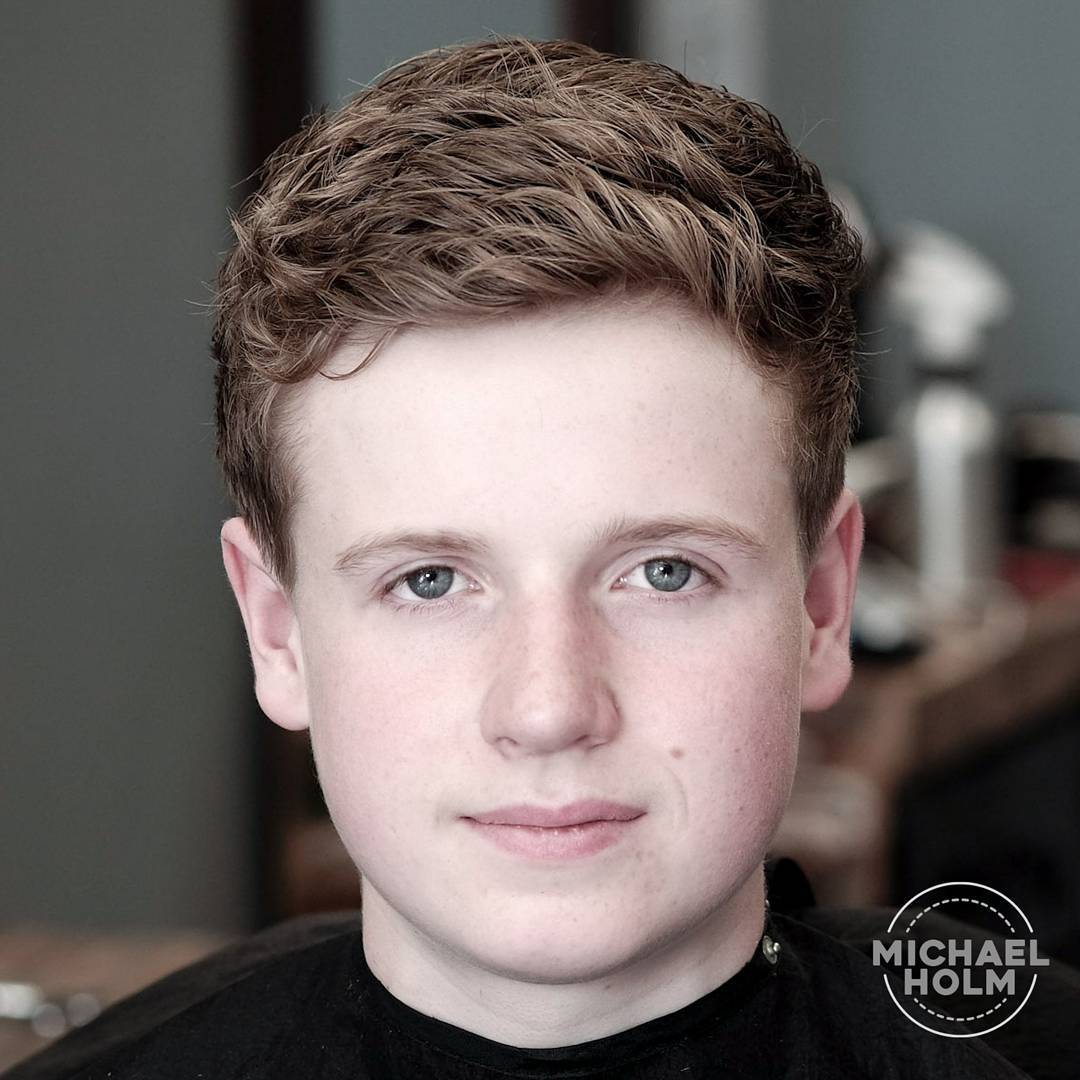 This classic short haircut for men is styled with plenty of texture.
21. Flat Top + Full Beard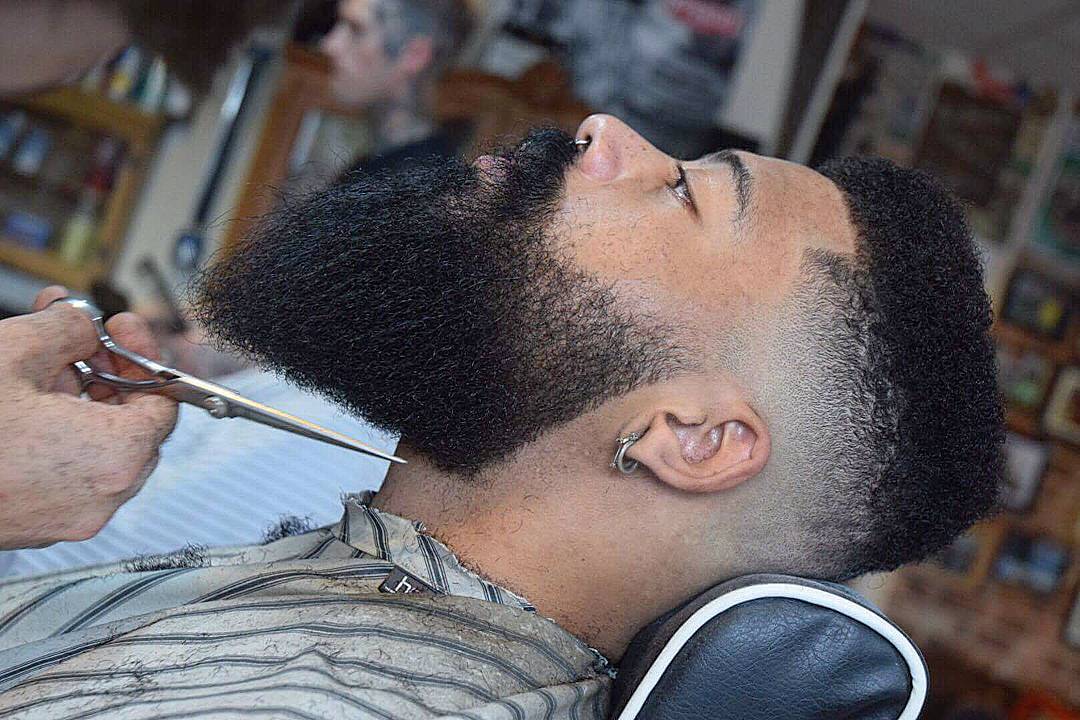 Assuming that 40 years is enough time to be called a classic, the flat top haircut is back in a big way. The geometric beard shaping works so well with the flat deck on top.
22. Sweep Back + Taper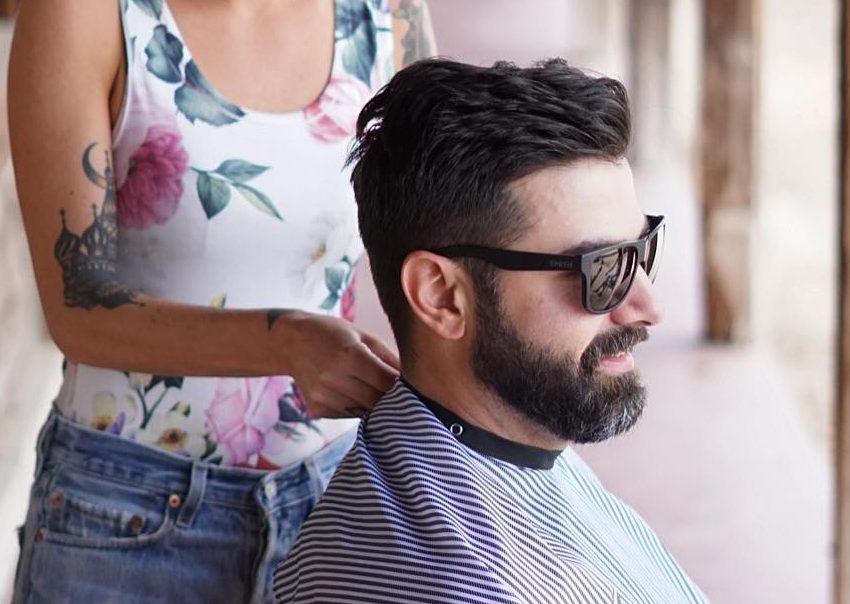 Slicked back hair is a classic look that has been popular for the last number of years because it just looks so good.