After many reader requests, here's a post dedicated to hairstyles and haircuts for black men.
There are so many options for these fresh styles from close cropped waves to natural twists to geometric flat tops with retro flair.
Most of these styles are a combination of texture on top, a line up and taper fade. Create your own unique style by choosing length on top, type of curls and the placement of the fade. For something extra, add a surgical line or hair design.
From a short buzz to long curls and everything in between, here are 22 cool haircuts for black men.
1. Waves + Low Fade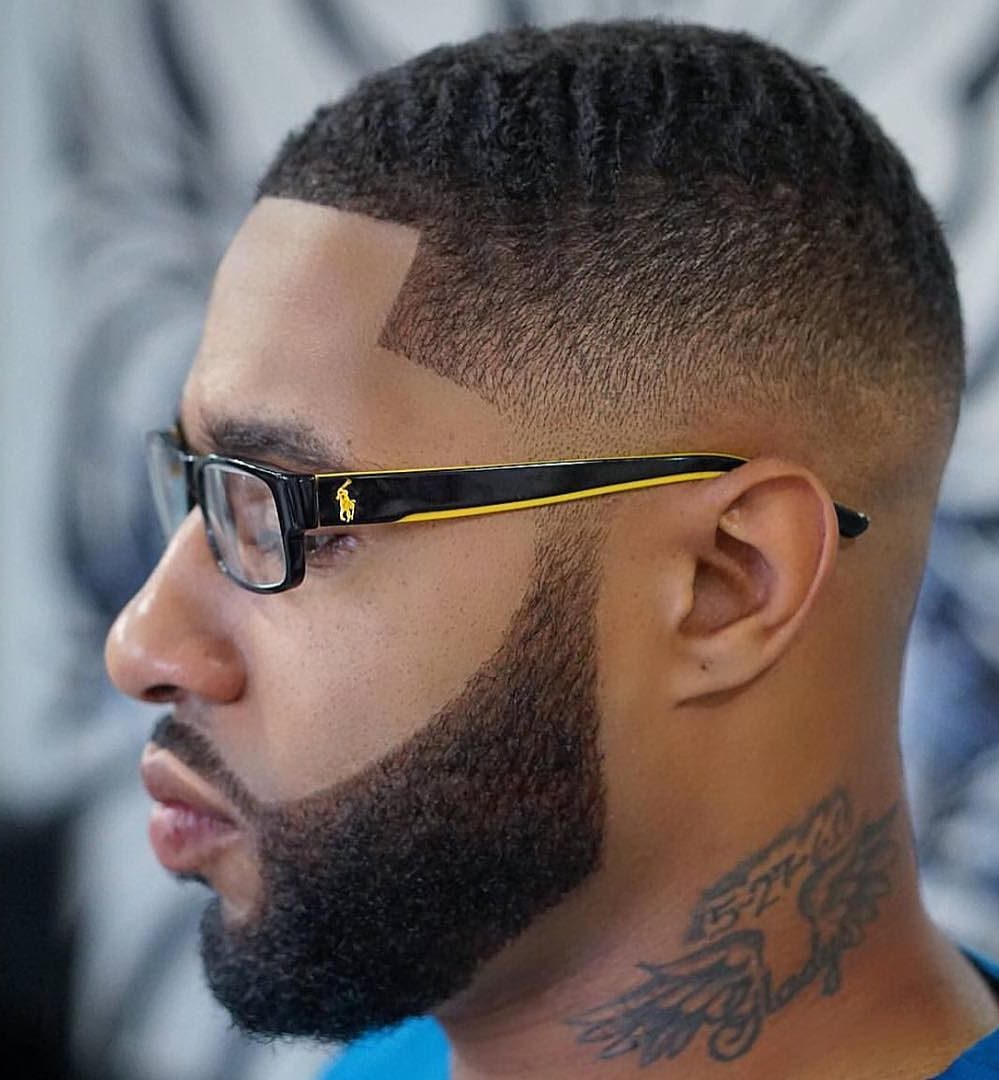 With waves, a line up and blurry fade, this cool short haircut has a lot going on. The beard is also shaped for a clean cut finish.
2. 360 Waves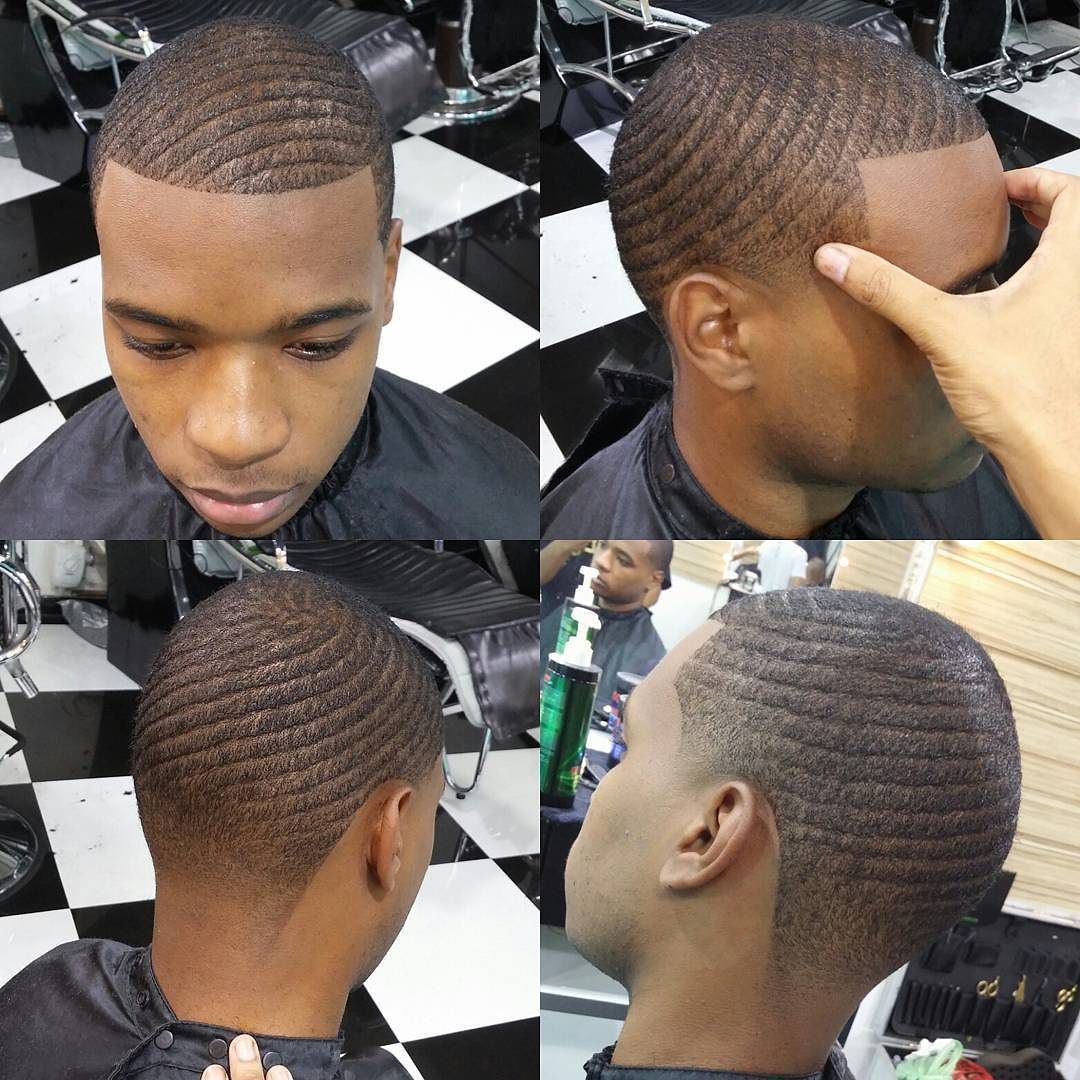 When a short buzz isn't enough, 360 waves add plenty of dimension. This version expertly carves waves so they work with hairs whorl and land just right along the forehead.
3. High – Low Fade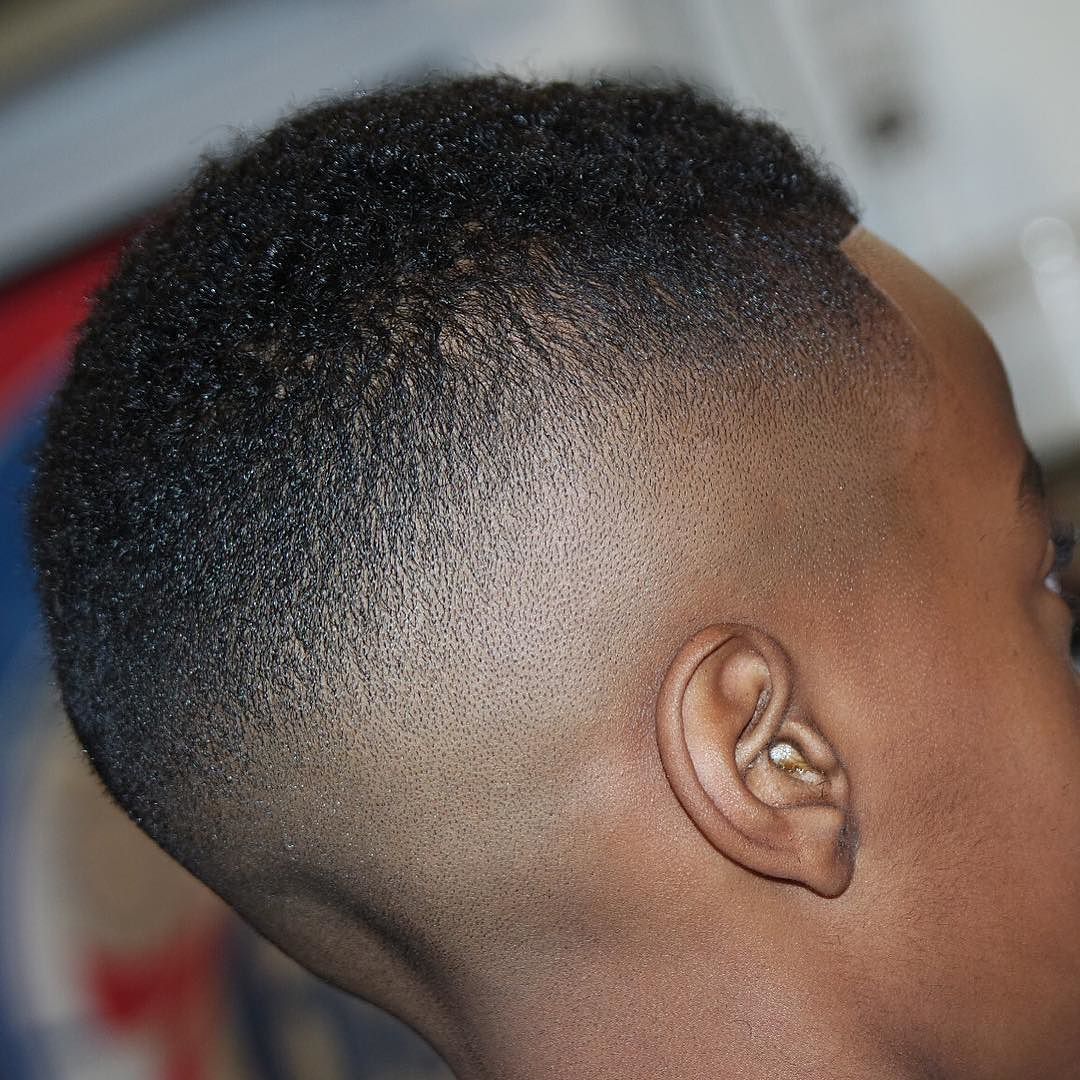 With a buzz keeping curls tight up top, this high-low fade raises the hairline dramatically.
4. Short Hair + Low Taper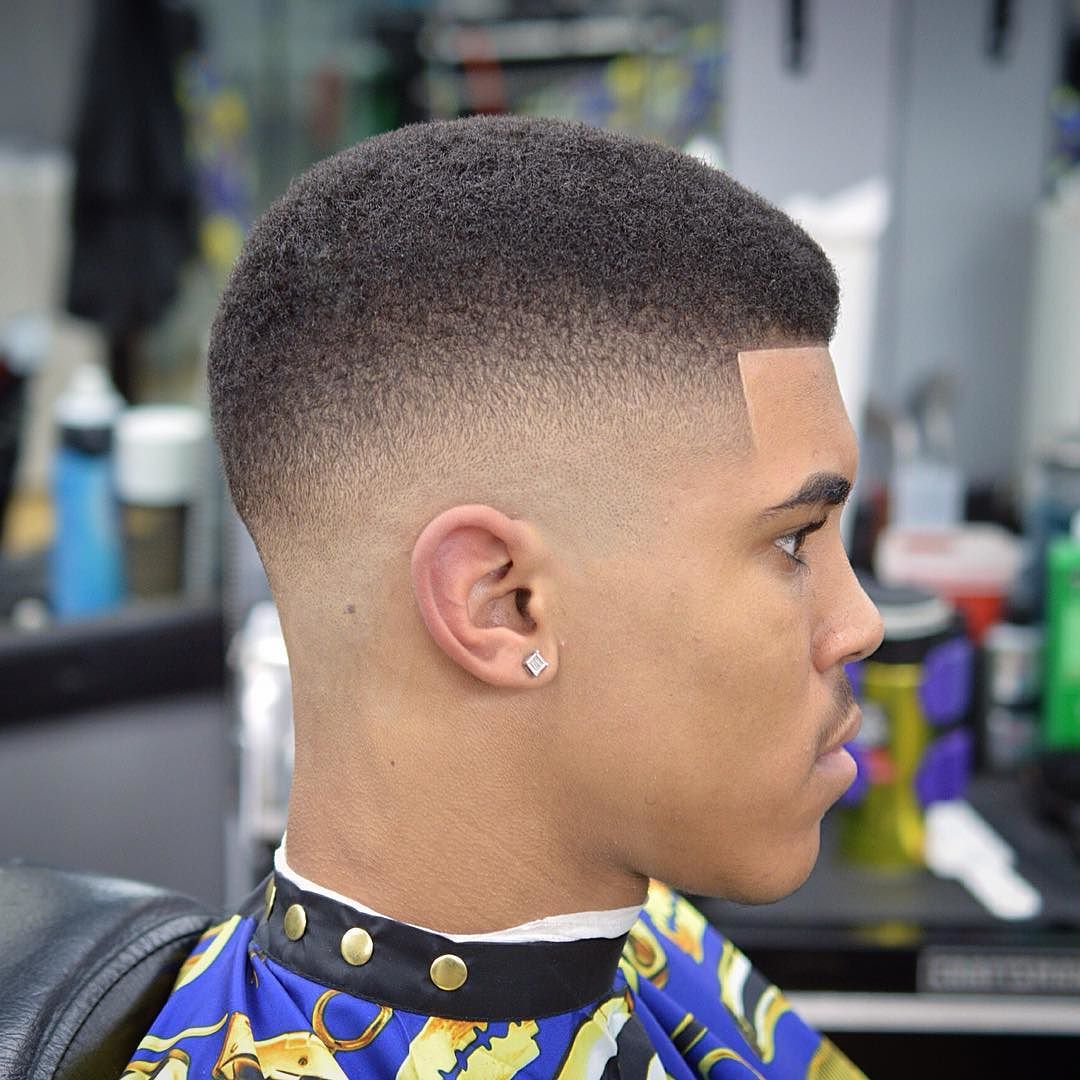 This fresh cut has just enough length to create a rounded profile. The skin fade follows the same arc while a line up defines the forehead.
5. Deeper Waves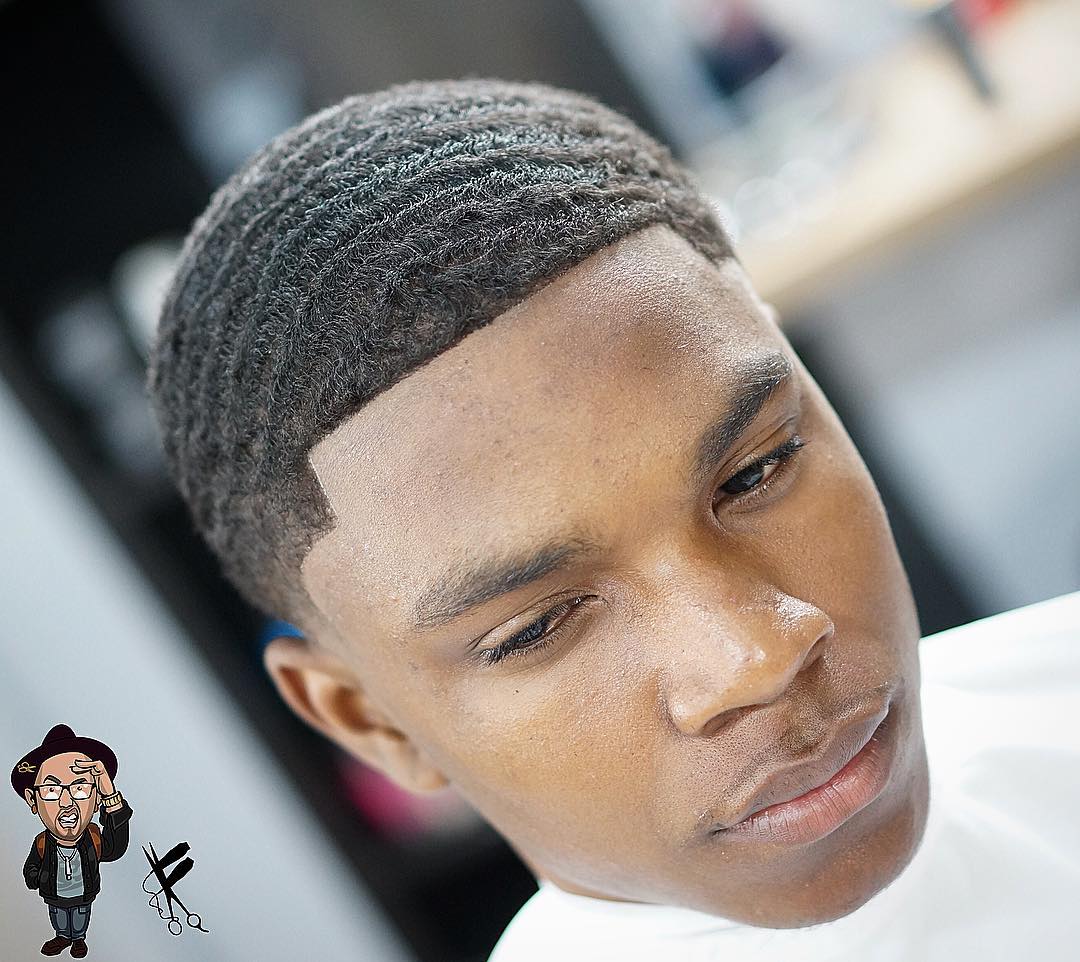 Spinner waves look excellent at any length. Take care of those waves with conditioner and regular combing with a wave brush.
6. Short Hair + Burst Fade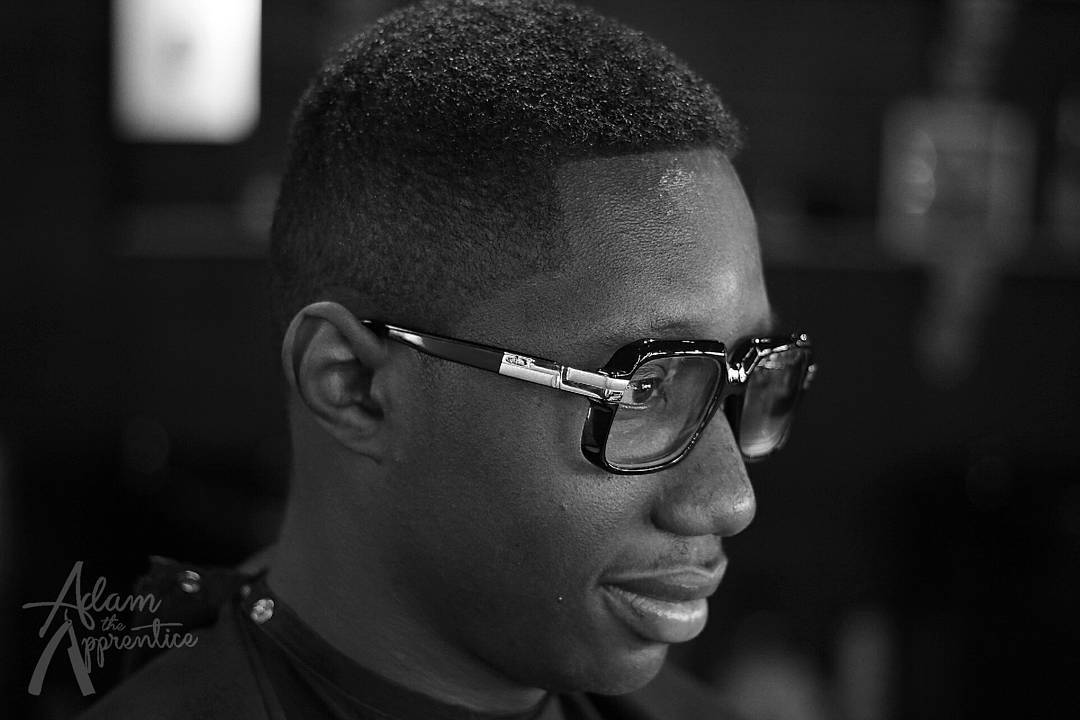 This fresh cut has just enough length to look retro. Keep it tight with short sides and a burst fade.
7. Edge Up + High – Low Fade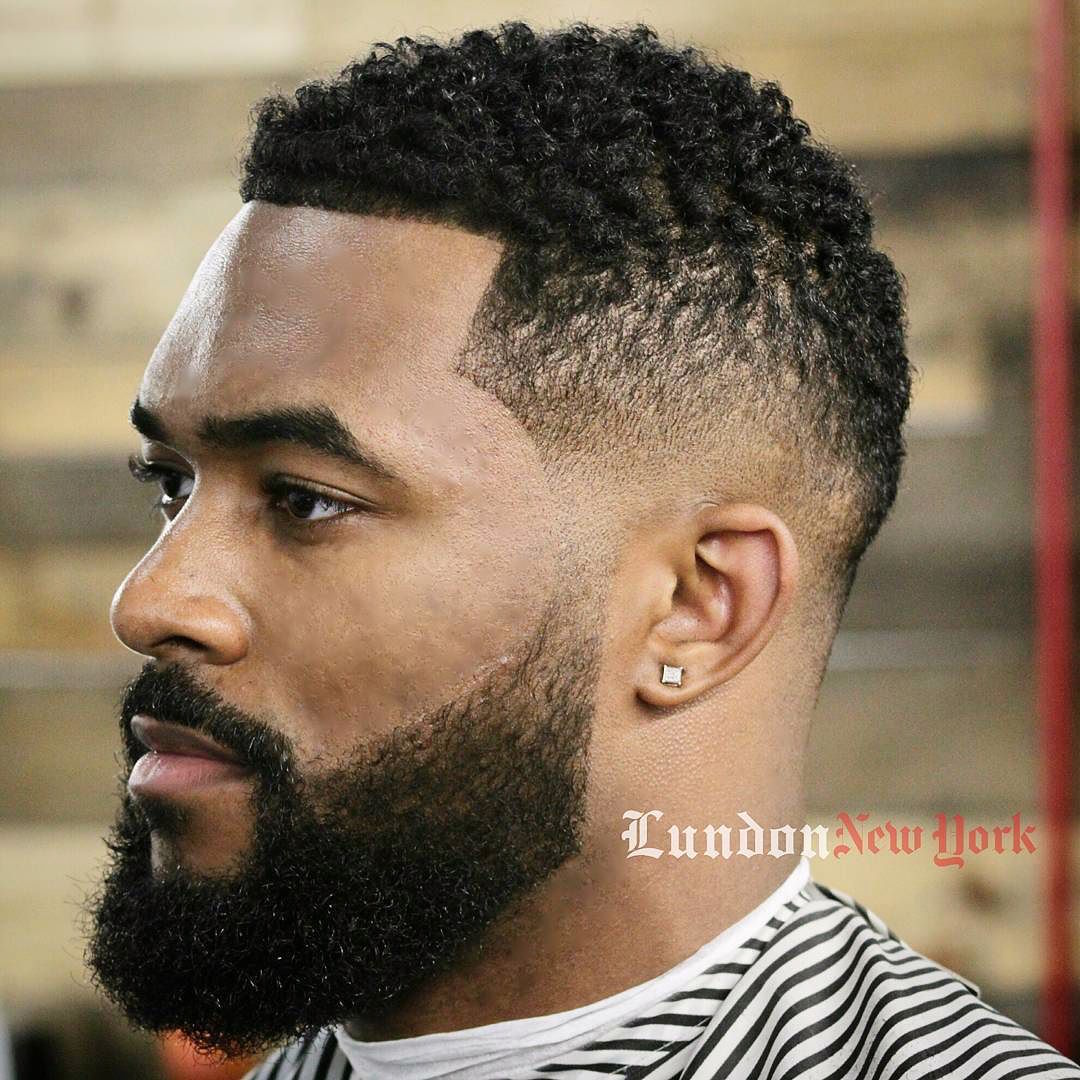 This short cut has just enough length to see some kinky curly texture. The edge up arcs directly into the beard but is interrupted by a low skin fade.
8. Short Sponge Twists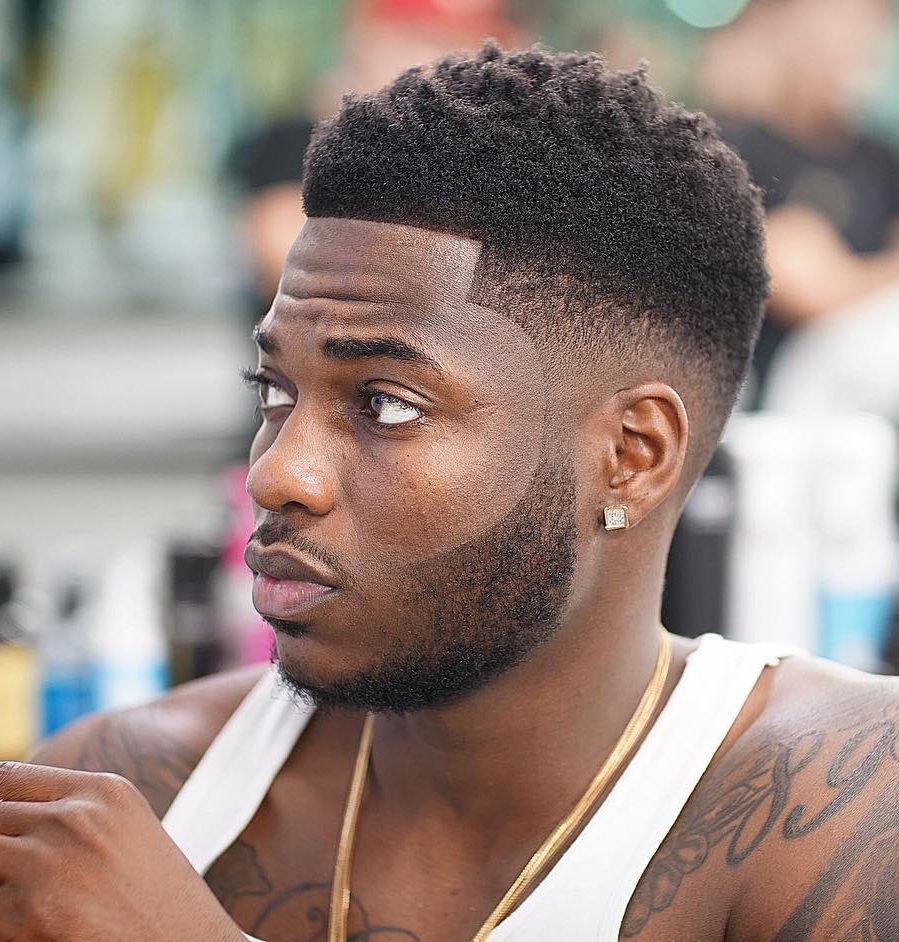 This is the same cut as the last one but with more length and a touch of sponge twists at the top.
9. Fade + Surgical Line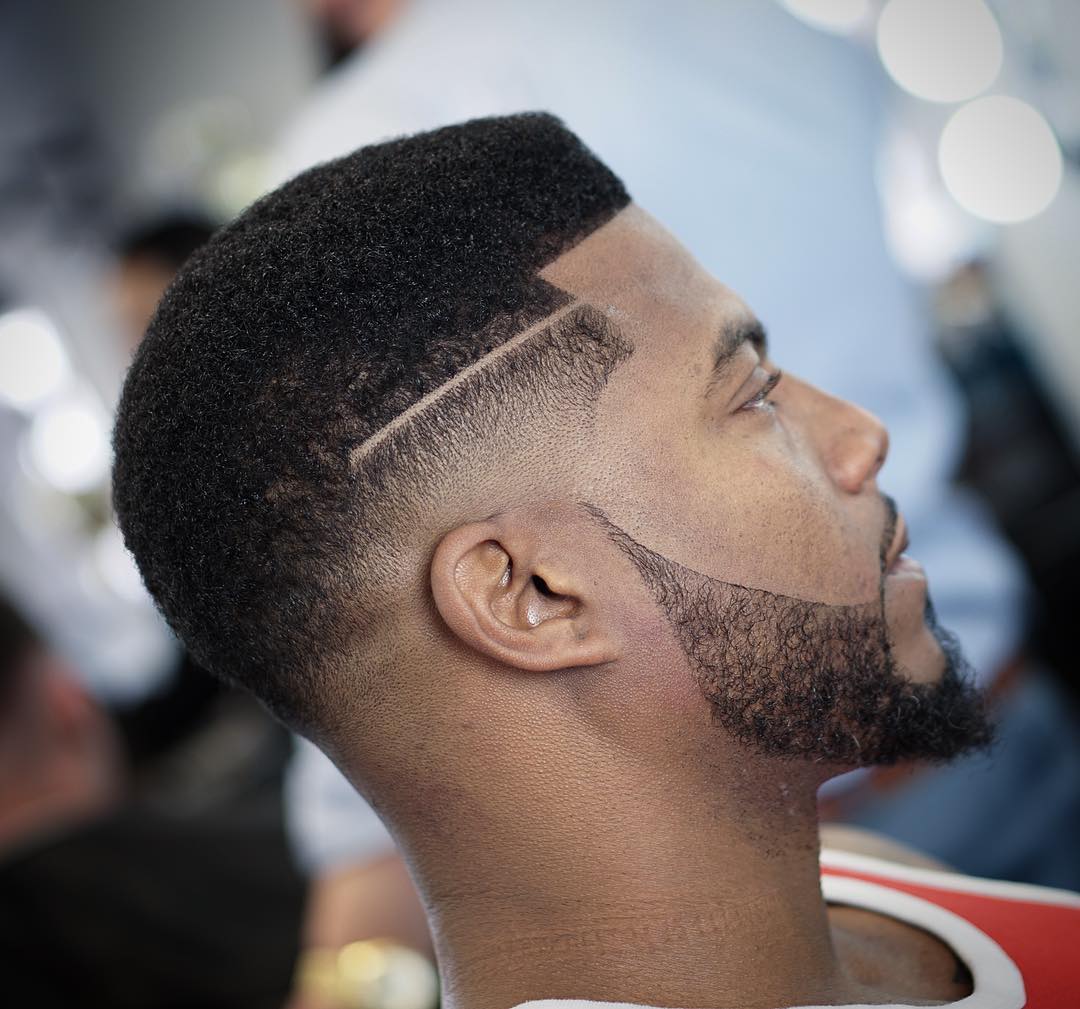 This fresh style is all about geometry and gets extra detail from a surgical line that runs parallel to the tape up.
10. Hi-Lo Fade + Solid Line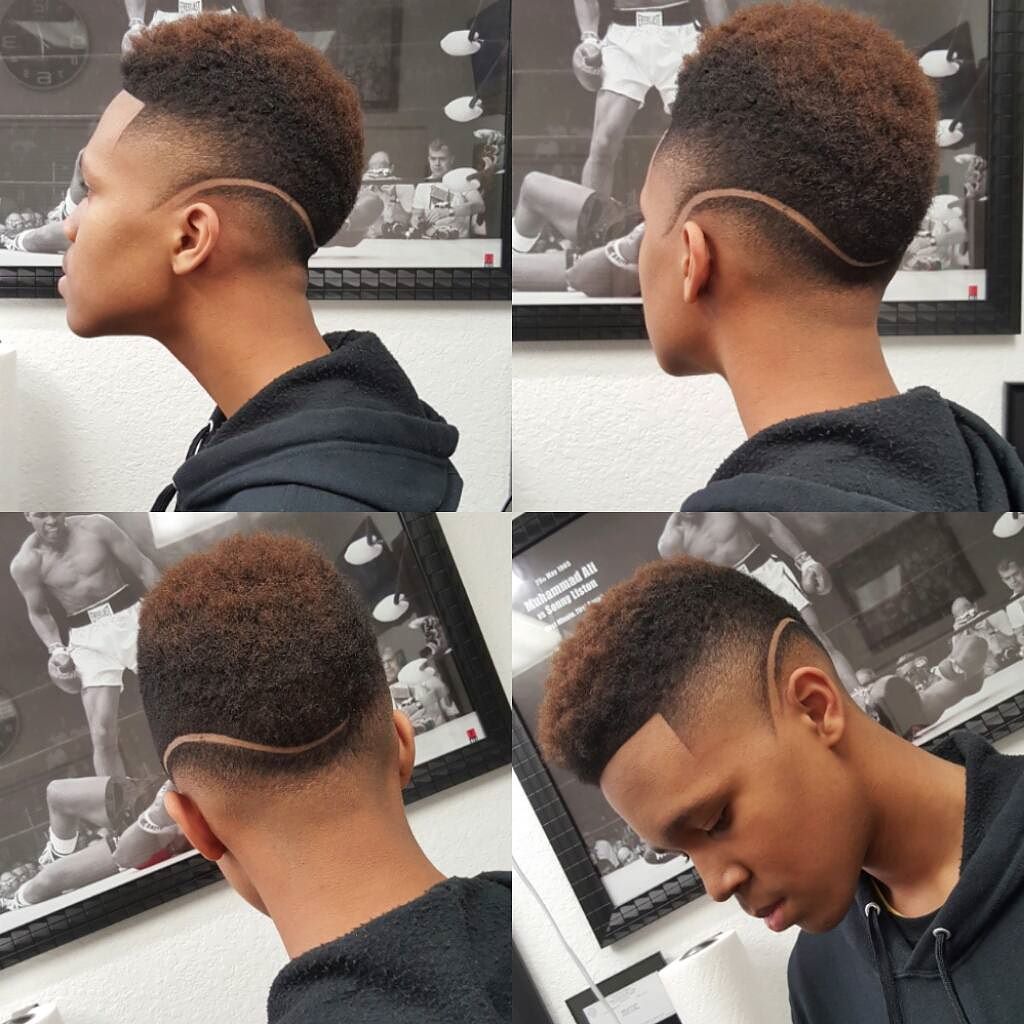 Another cool style with even more length on top plus color. The sides feature a hi-low skin fade emphasized by a waving line.
11. Frohawk + Color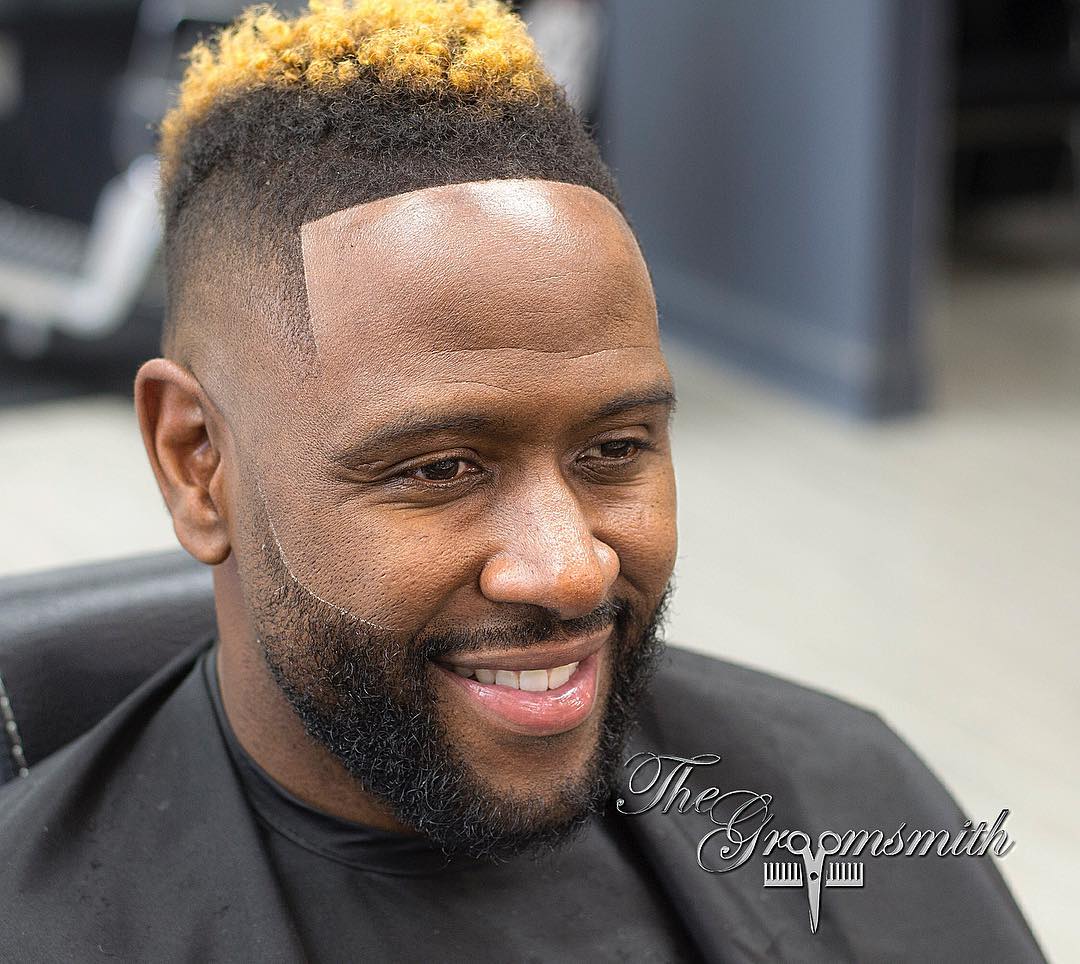 Keion Carpenter, formerly a defensive back with the Atlanta Falcons, rocks a cool cut and bold color. It's a short frohawk accented with golden tips.
12. Curls + Temple Fade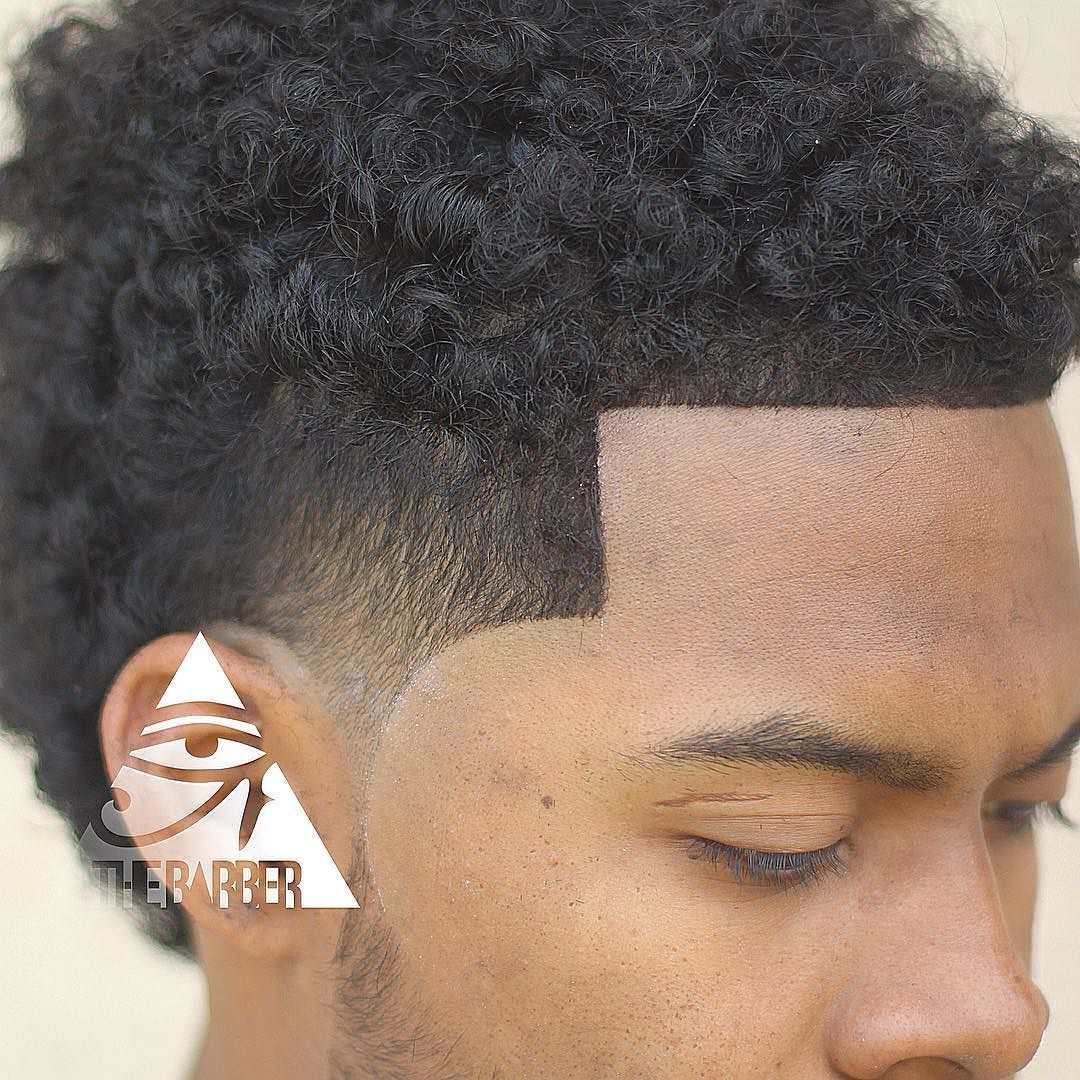 This cool cut is a modern update on the retro fro. It's shorter but still has that signature rounded profile. The edges are cool and clean with an edge up and temple fade.
13. Taper + Solid Line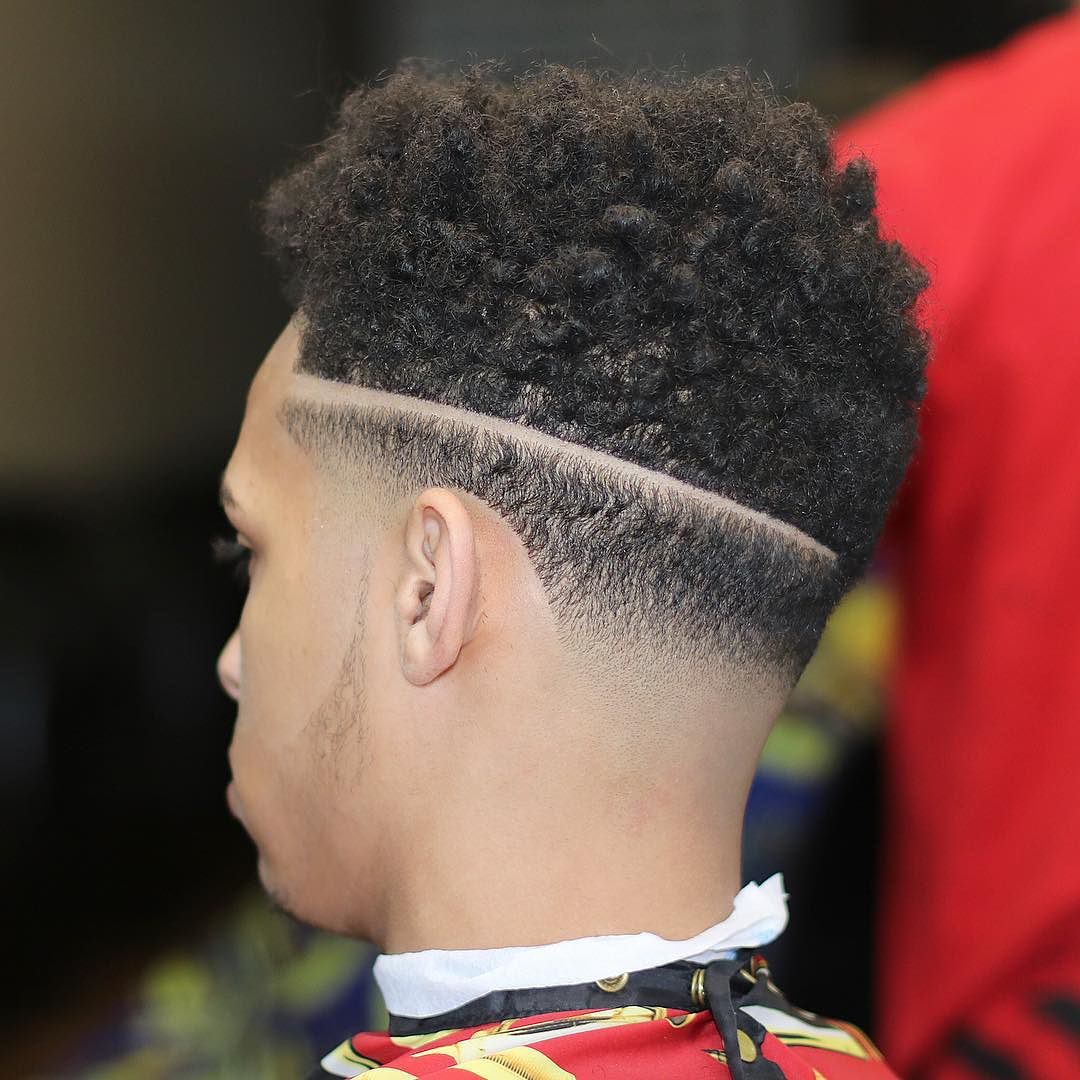 This dope cut combines loose curls on top with a cool fade around the sides and back. Hair tapers from thick down to the skin and is accented by a thick diagonal slash.
14. Twist Curls + Surgical Part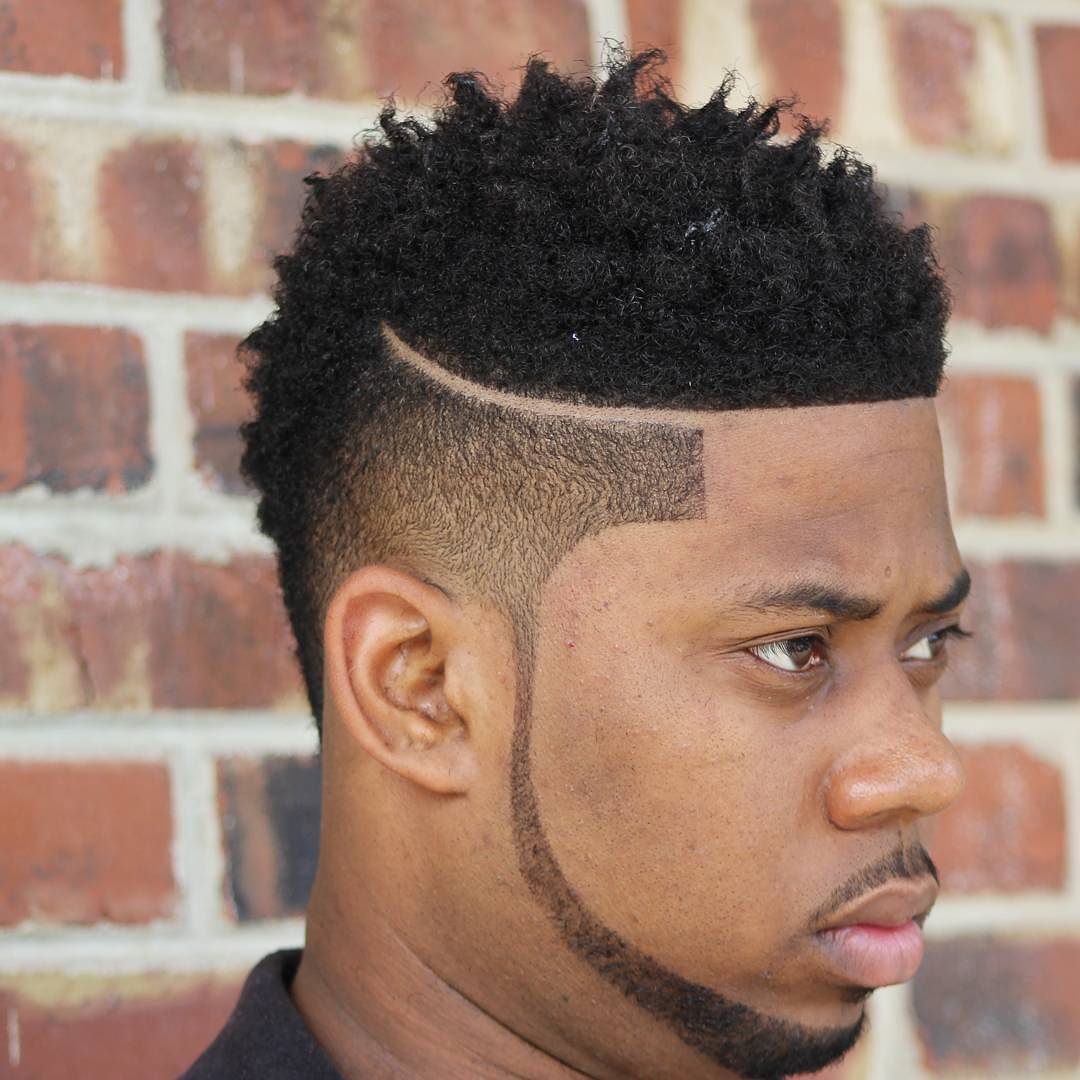 This cool cut for black hair extends the hairline into an arced part that also divides long hair from short.
15. Curls + Temple Fade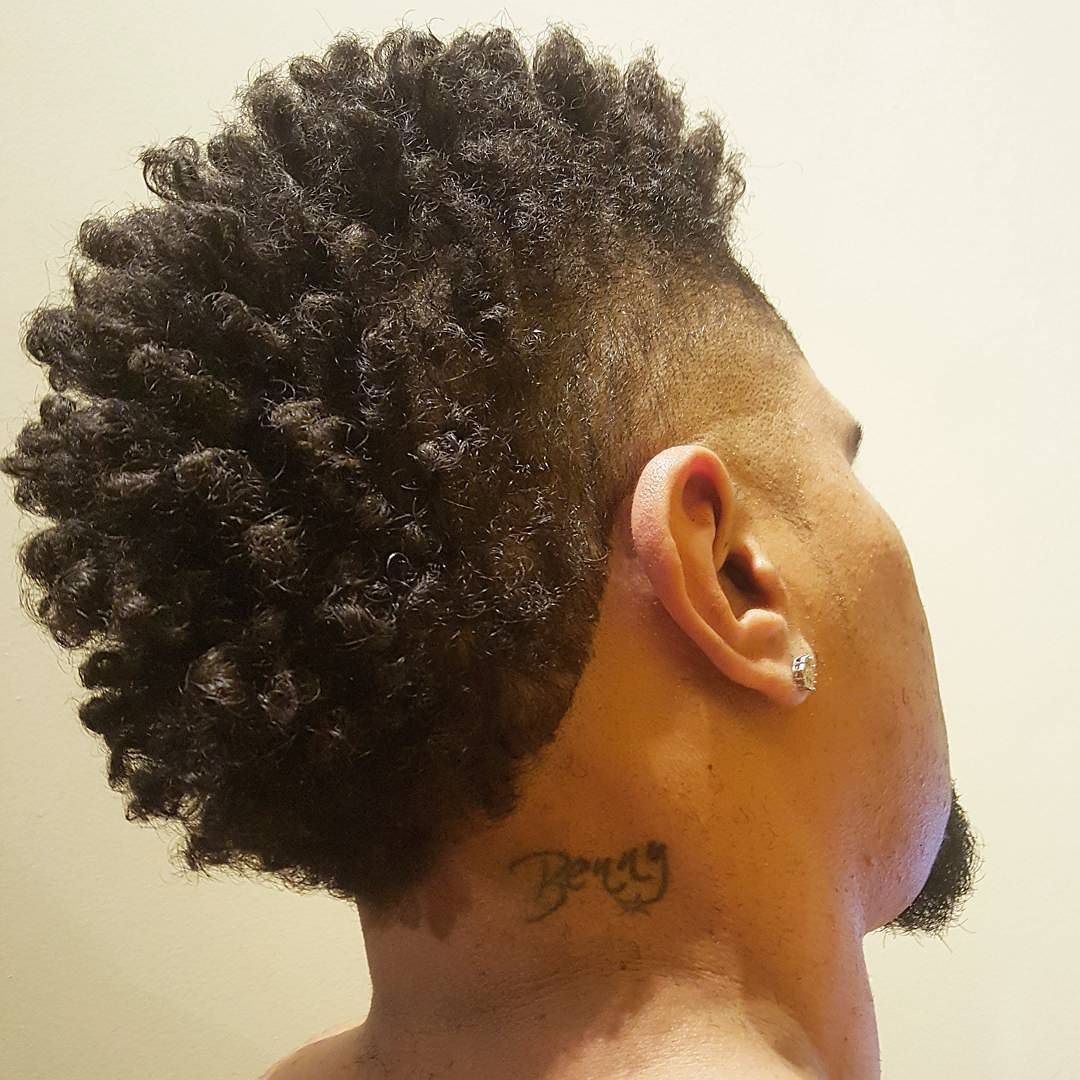 A temple fade and rounded neckline clean up the edges of this medium length curly cut.
16. High-Low Fade + Detail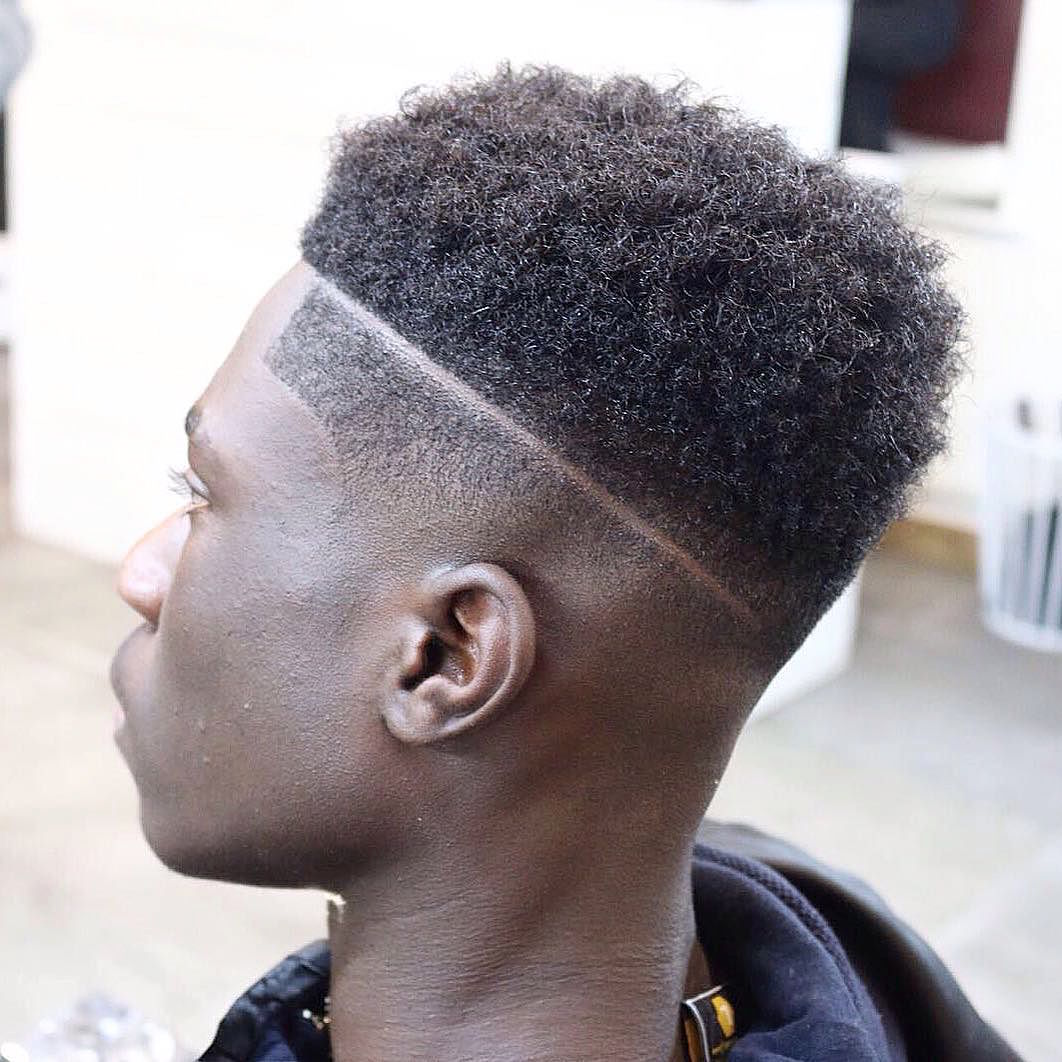 We've seen other versions of this but every cut is a little bit different. Hair is rounded on top while a high-low skin fade plus surgical line keeps the sides short.
17. Curved Flat Top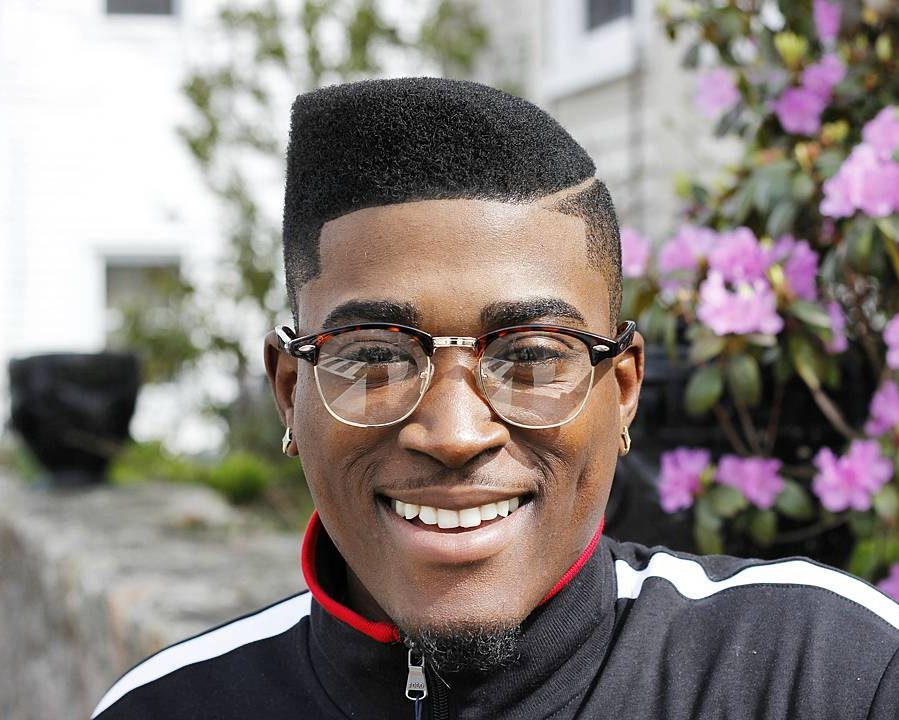 Retro hairstyles for black men are back in a big way. Flat tops for 2016 also feature curves, angles and lines.
18. Flat Top + Stair Step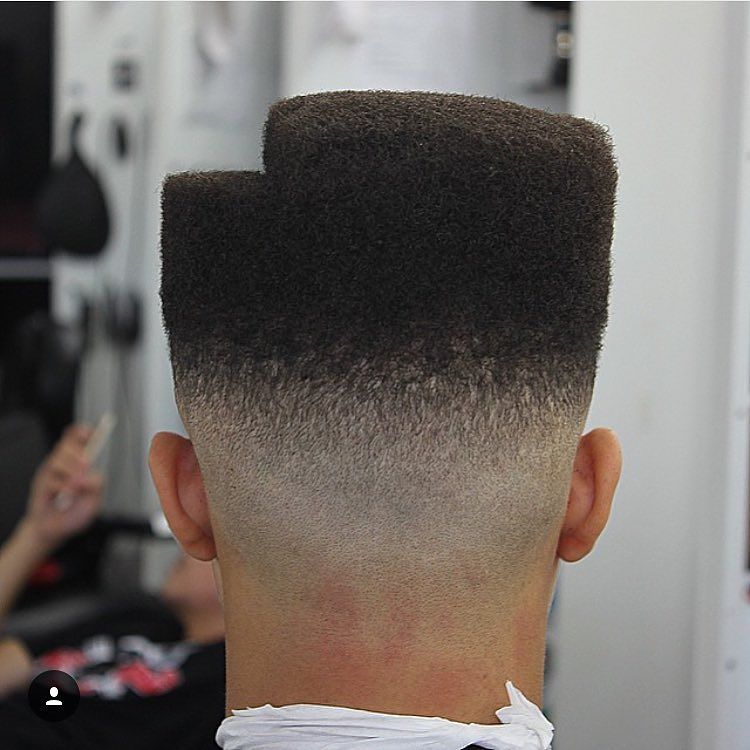 This cool look will get you tons of compliments.
19. Tall Flat Top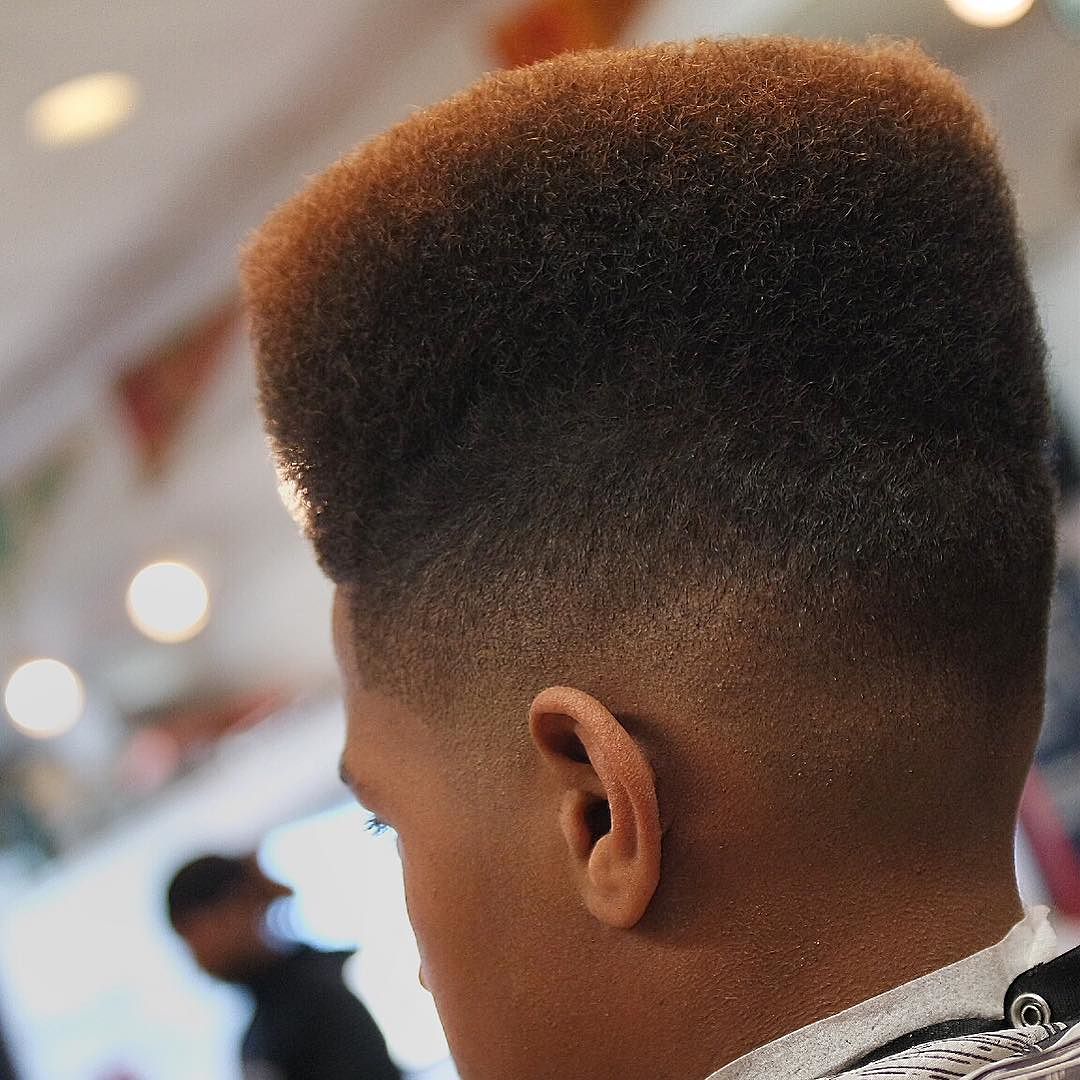 Plenty of height in a flat top is also something to aspire to. This cut features rounded edges instead of the usual squared off sides.
20. Flat Top + Reverse Fade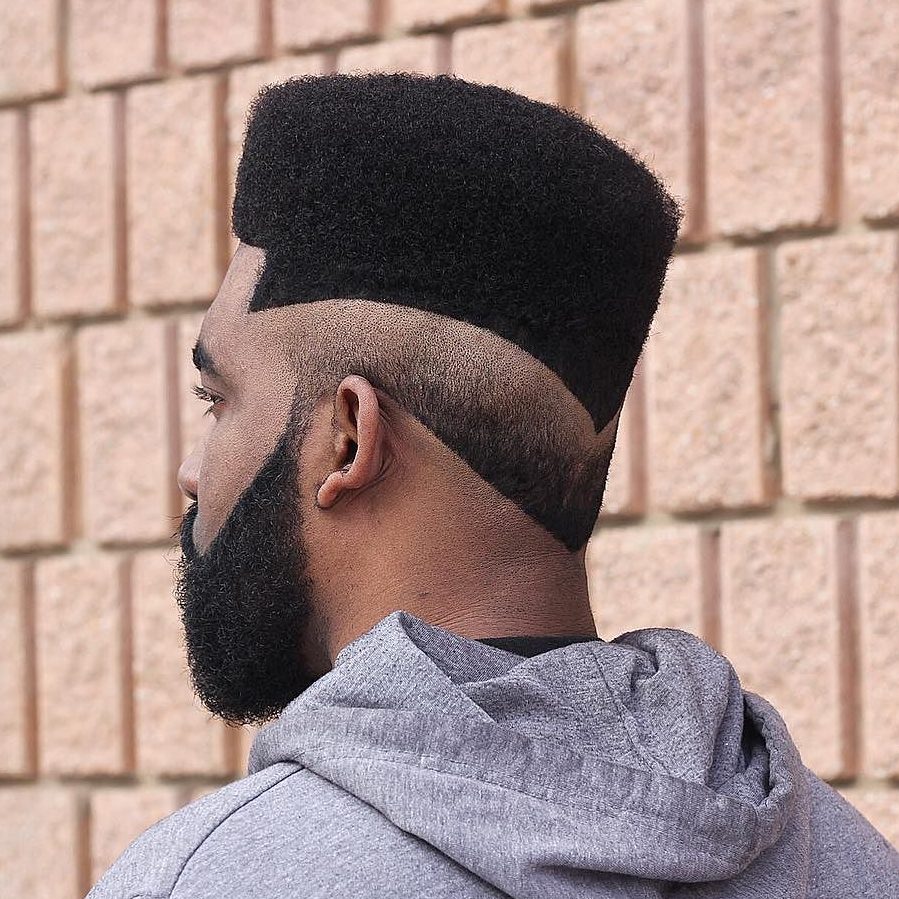 As if the top wasn't cool enough, this cut features a double-V design at the back.
21. Long Curls + Surgical Line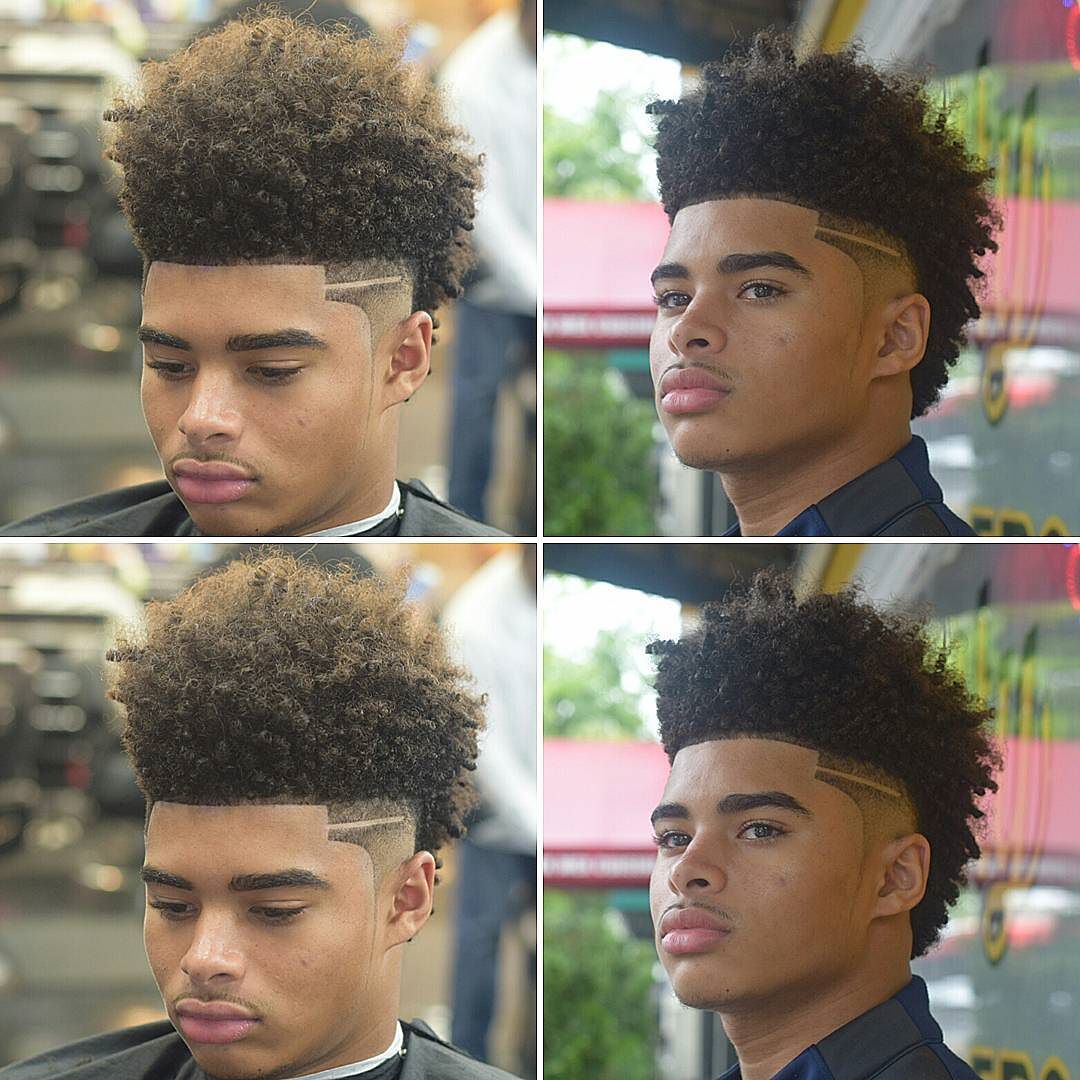 This dope cut is actually a prom hairstyle for black hair. He's looking sharp with long curls on top and down the back and shaved sides with a line accent. One of the coolest haircuts for black men we have seen this year. Very unique.
22. Long Twists + Fade
Some of the best hairstyles combine contrasts, like this cool taper fade with long twists.
There you have it some really cool haircuts for black men from short hair, to medium length hairstyles to longer hair on top.