Not all athletes go for short, low maintenance haircuts. Unique hairstyles are a way to get noticed while wearing the same uniform as everyone else. Of course, so is outstanding playing.
Some soccer players stand out by being edgy while others make their mark by looking really good. Soccer player hairstyles cover everything from cool hair designs, all kinds of mohawks and blonde hair color to pompadours, quiffs and comb over fades.
Long hair is another popular look on the soccer field. From chin length and down, keep long curls, braids and straight hair out of the way with a head band or by tying it up into a man bun or two.
Check out these pictures for stylish, trend setting and out there soccer player haircuts. With players hailing from all over the world and concentrated on United Kingdom and continental teams, many of these are European haircuts.
1. Karim Benzema Buzz Cut + Beard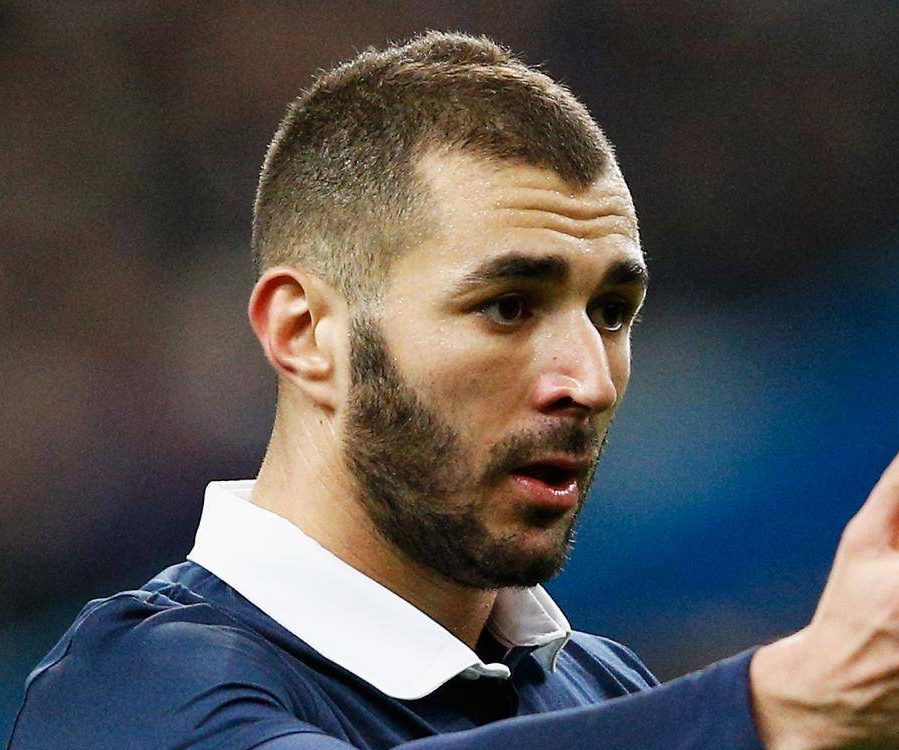 Getty
A buzz cut is an obvious haircut choice for athletes. Real Madrid and France national team striker Karim Benzema adds style to the look with a subtle burst fade behind the ear and short beard. His widow's peak adds a distinctive feature to this shaved cut.
2. Granit Xhaka Short Mohawk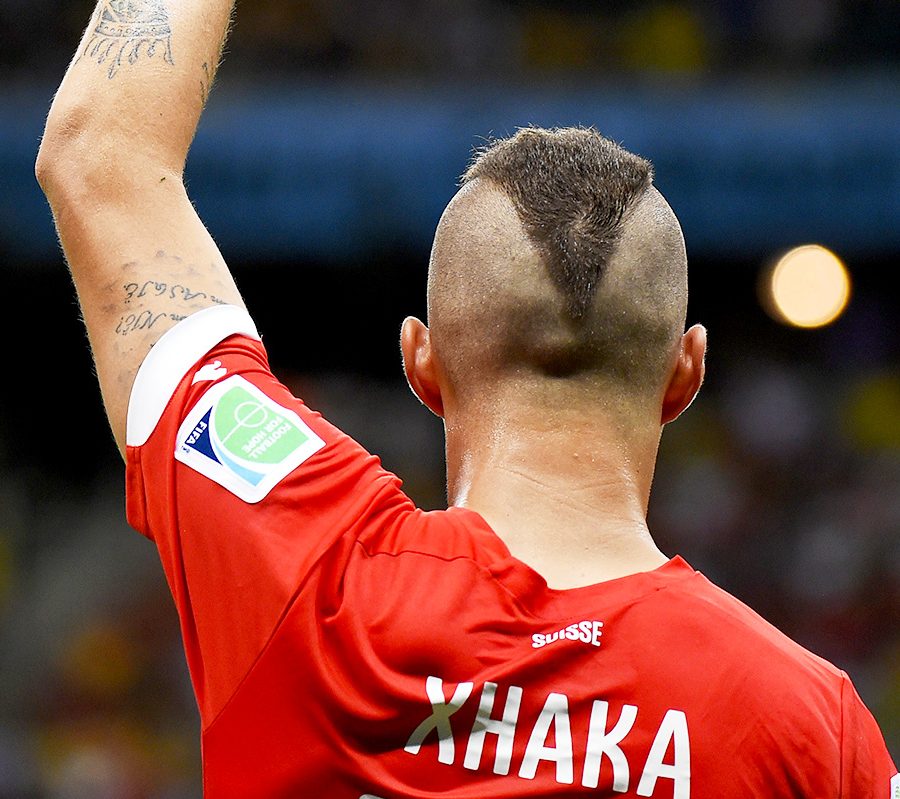 Arsenal and Switzerland national team midfielder Granit Xhaka rocks a short and wide mohawk that ends in a dramatic V at the back.
3. Sergio Leonel Agüero Quiff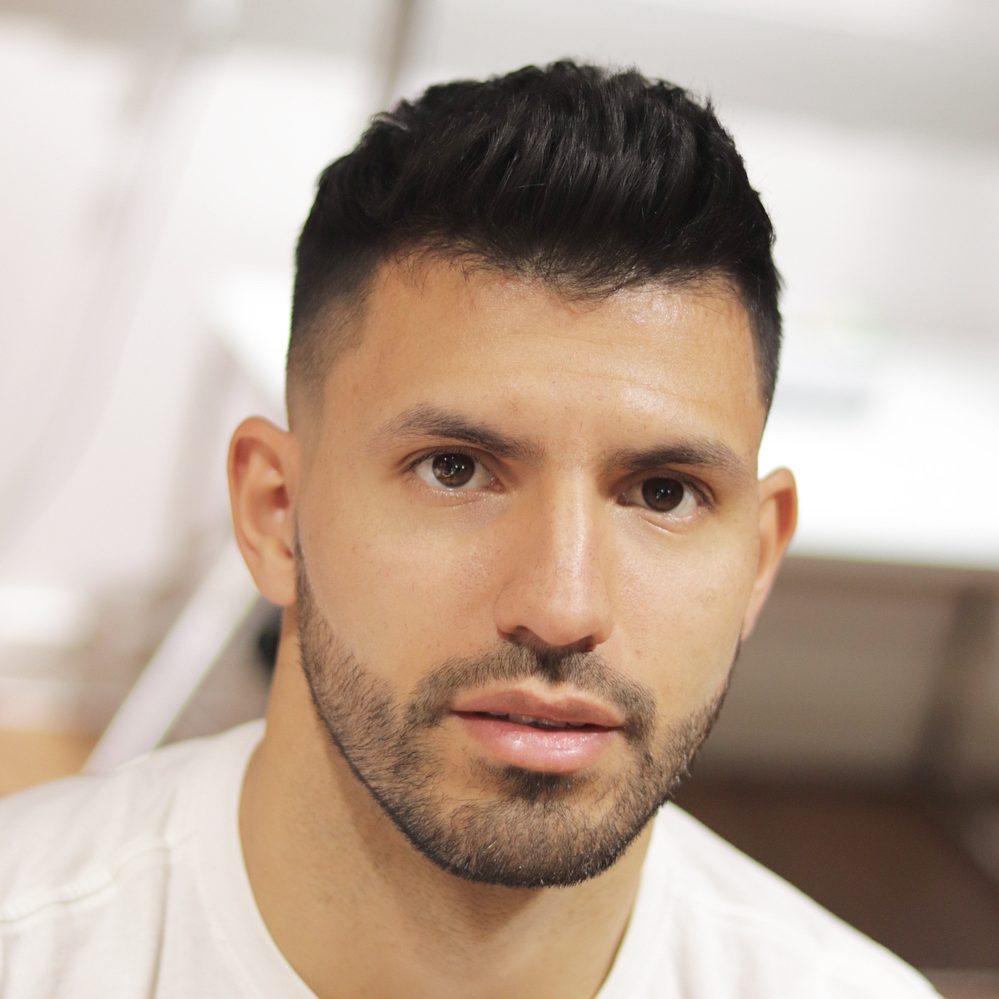 Manchester City and Argentina national team striker Sergio Leonel Agüero rocks a cool and easy-to-wear short haircut styled up into a quiff.
4. Robbie Rogers Short Side Part Hair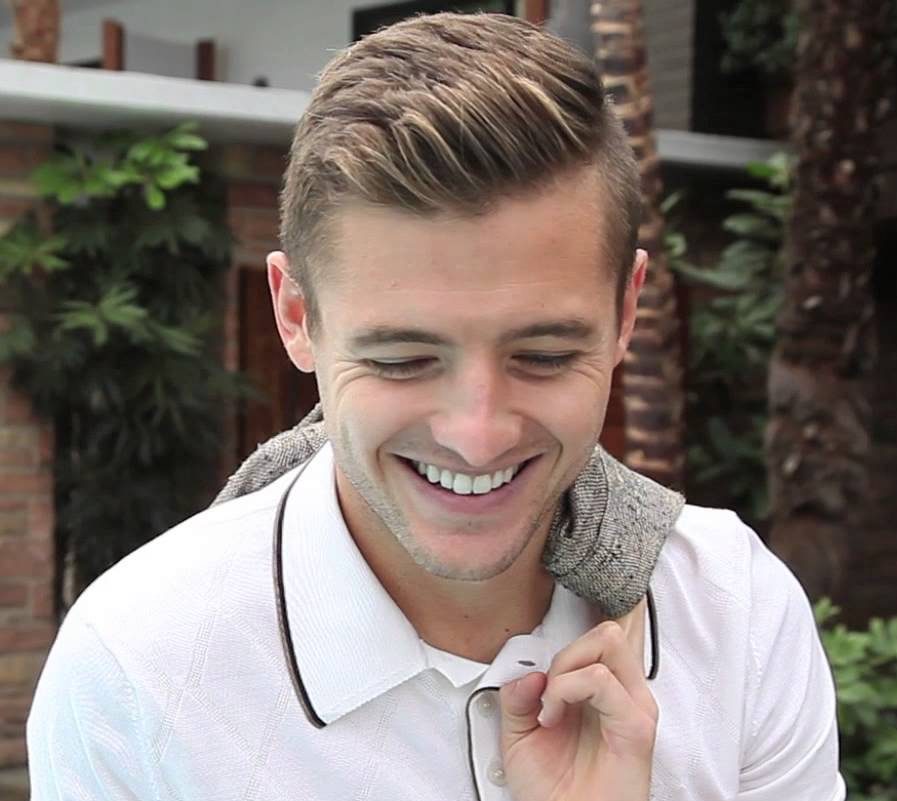 United States national team winger and left back Robbie Rogers' short hair always looks great. He favors short sides and hair that is combed over to one side. This version also quiff at the front.
5. Gerard Piqué Messy Look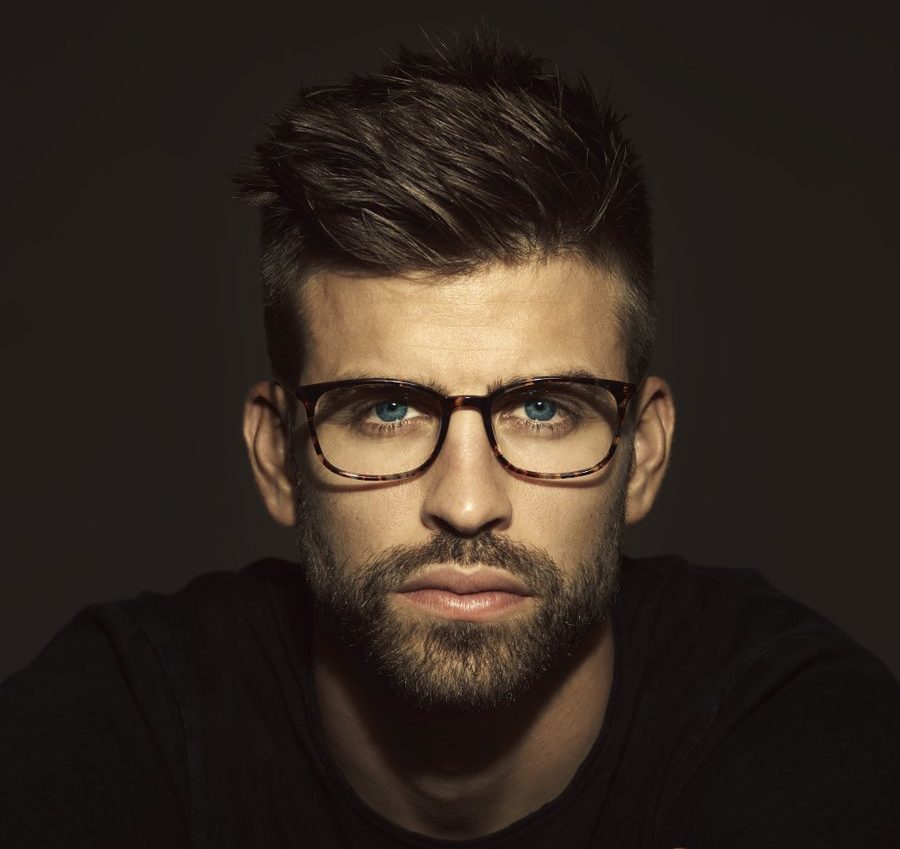 Barcelona and Spain national team center back Gerard Piqué cuts his thick hair into a short cut that would look great unstyled and messy but is also sharp styled up and over, like above.
6. Aaron Ramsey Platinum Blonde High Fade Haircut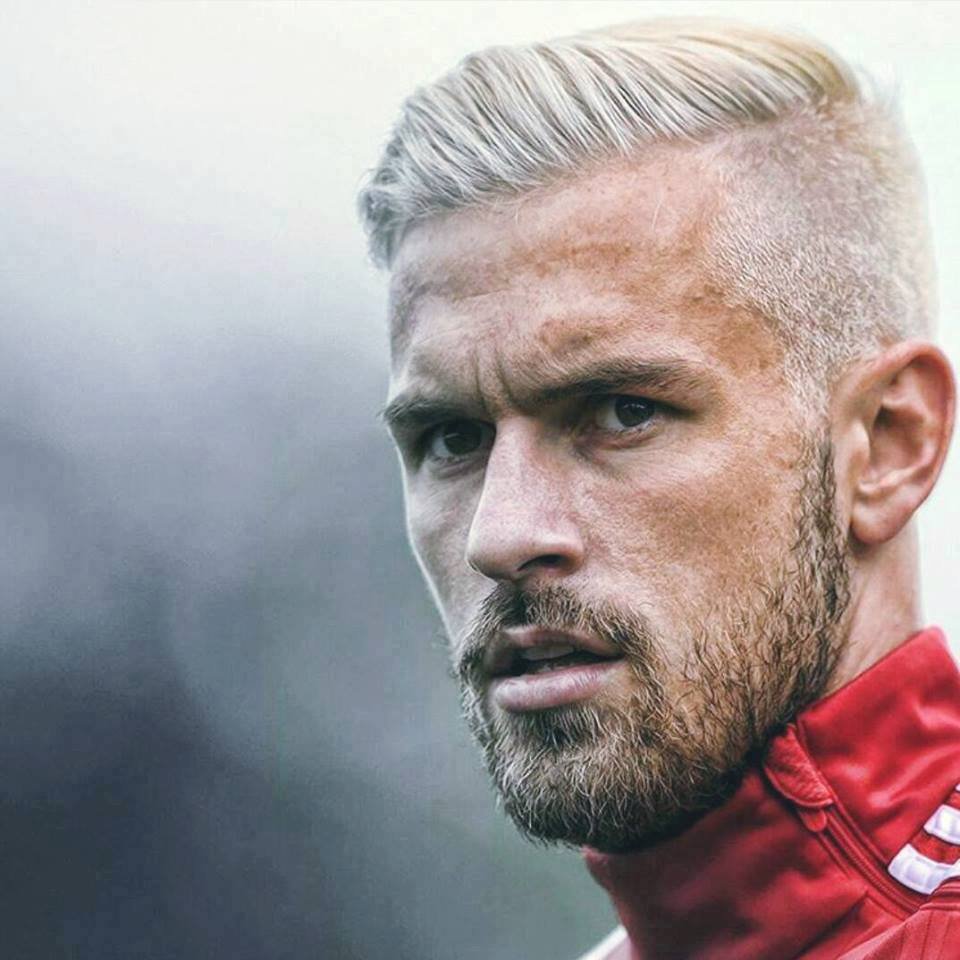 Going blonde is a popular look with soccer players. Lionel Messi did it. Sergio Ramos did it. Neymar did it Here is Arsenal and Wales national team midfielder Aaron Ramsey's platinum hair cut into a comb over fade.
7. Claudio Marchisio Short Curly Hair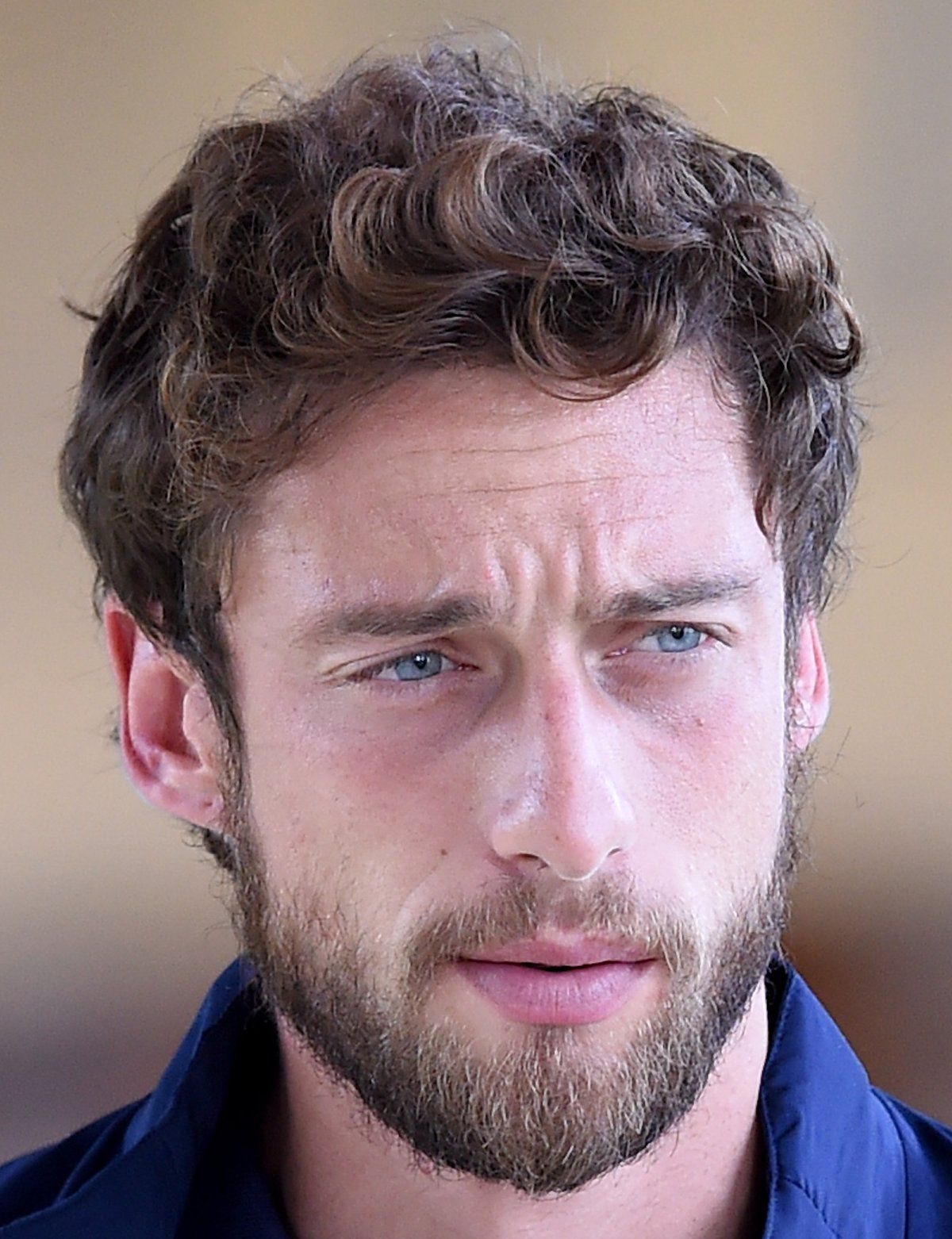 Juventus and Italy national team midfielder Claudio Marchisio's short-all-over curly hair and beard is a low maintenance and attractive look for guys with active and busy lifestyles.
8. Granit Xhaka Comb Over Fade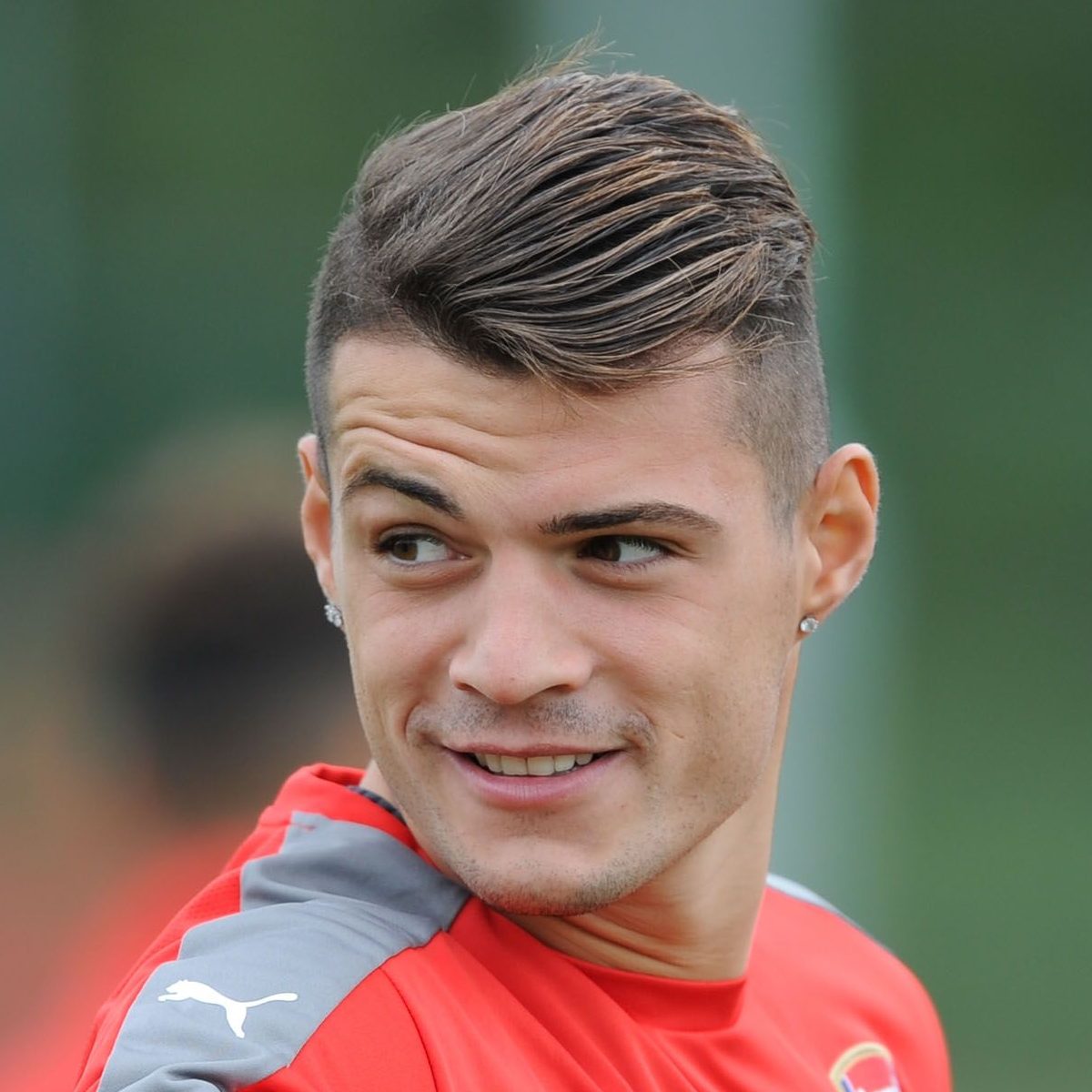 Getty
The comb over fade is a popular men's hairstyle because it easy to style and looks so good. Work some product through hair and work it over to one side.
9. Raheem Sterling Curly High Top Fade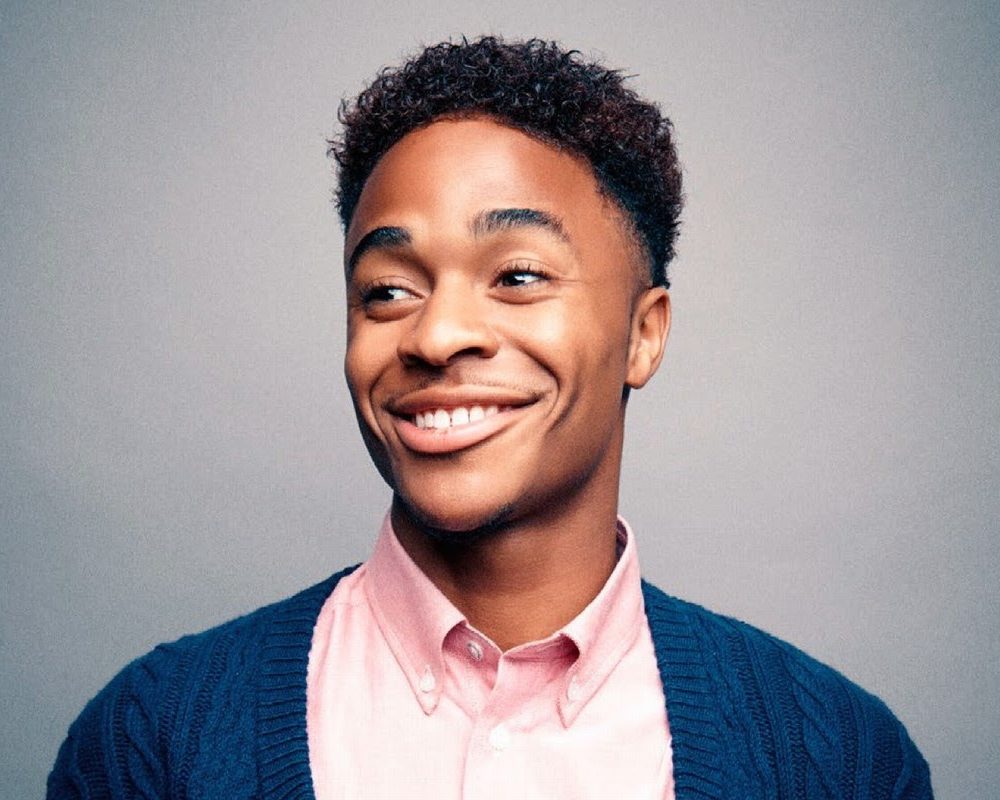 Matt Holyoak for Esquire
Looking sharp in an Esquire Magazine shoot, Manchester City and the England national team midfielder Sterling rocks a short curly high top with a temple fade.
10. Stephan El Shaarawy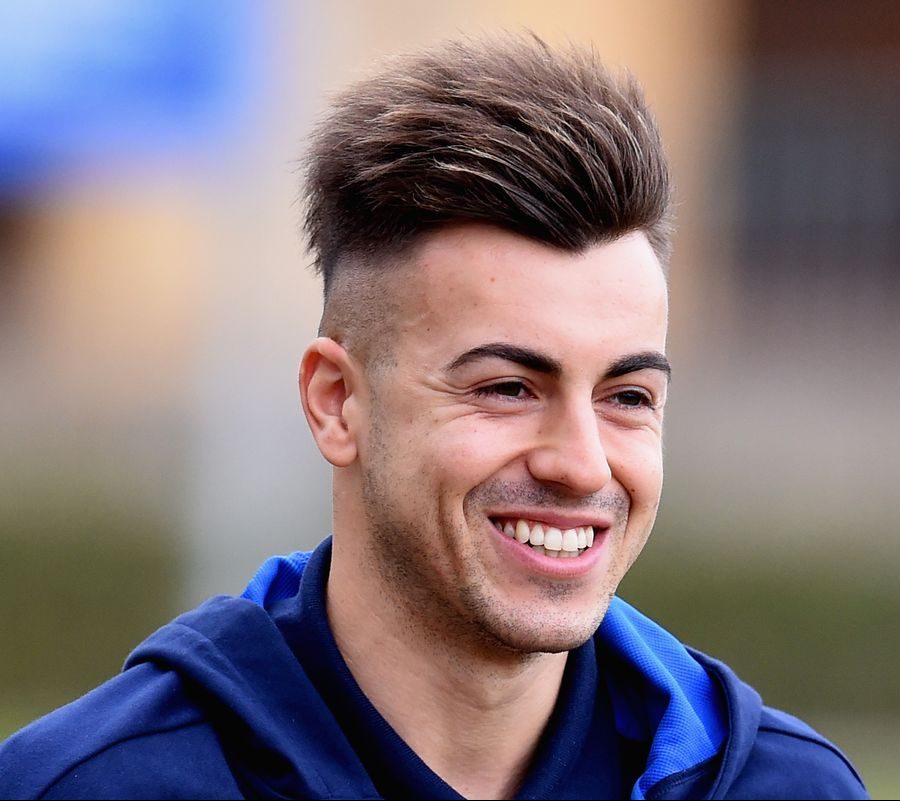 Claudio Villa/Getty Images
Serie A club Roma and Italy national team forward Stephan Al Shaaraway is another soccer player who likes spiky hair with a high fade. He has worn some creative mohawks but also wears this loose pomp with a bald fade.
11. John Boye Wide Mohawk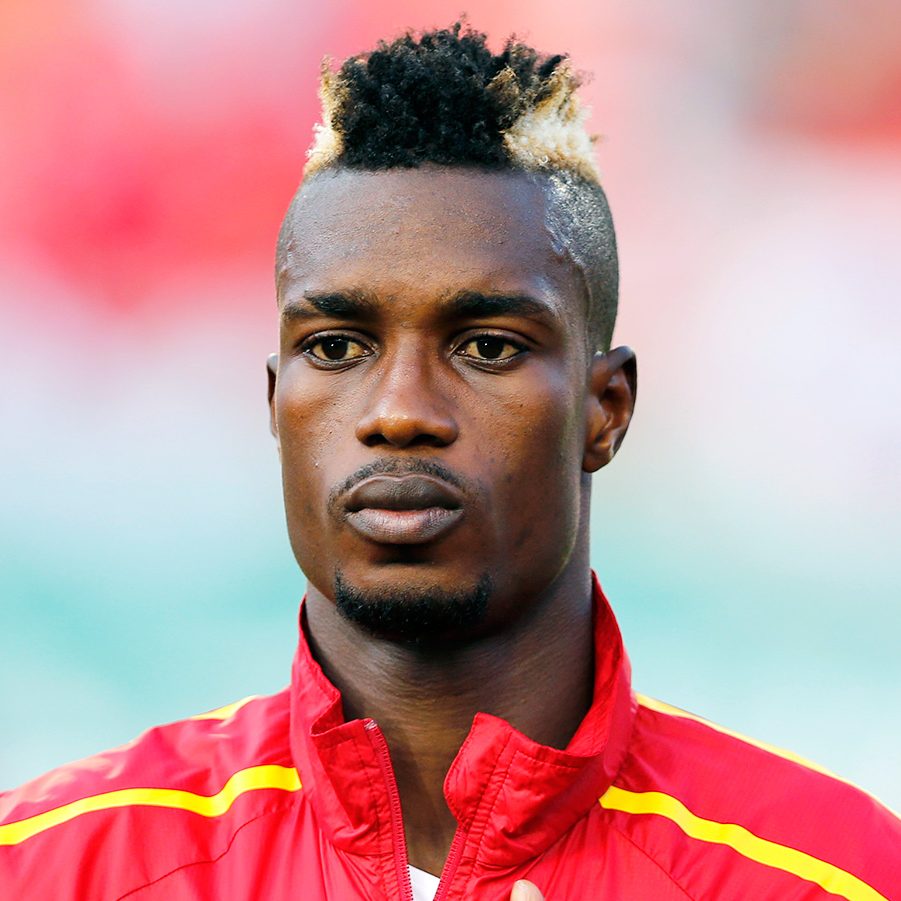 Platinum sides add even more cool to Sivasspor defender John Boye's wide mohawk haircut.
12. Saphir Taider Wavy Haircut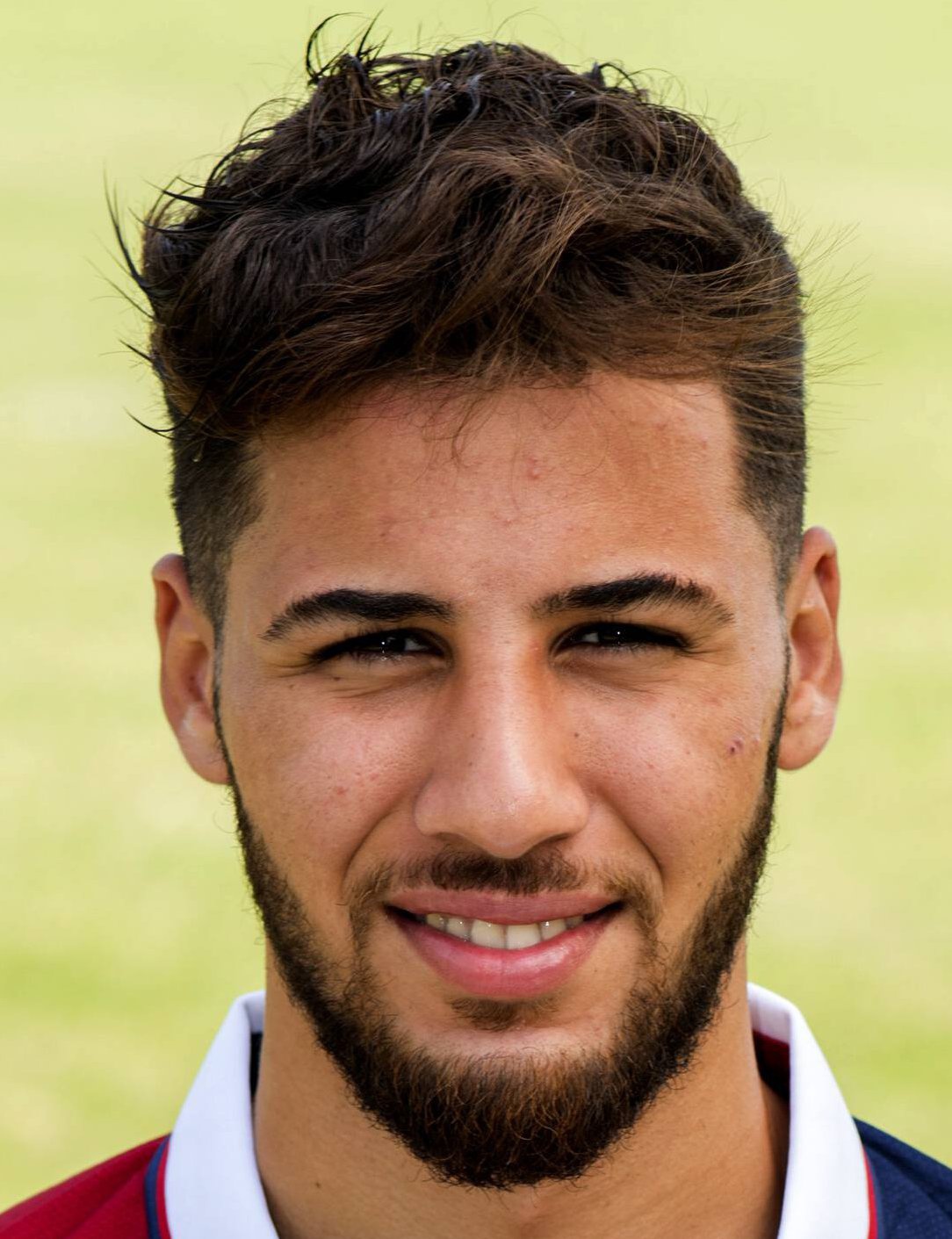 Montreal Impact and Algeria national team central midfielder Saphir Taider used to sport a mohawk but has more recently been wearing this cool wavy long on top haircut.
13. Paulo Dybala High Fade Haircut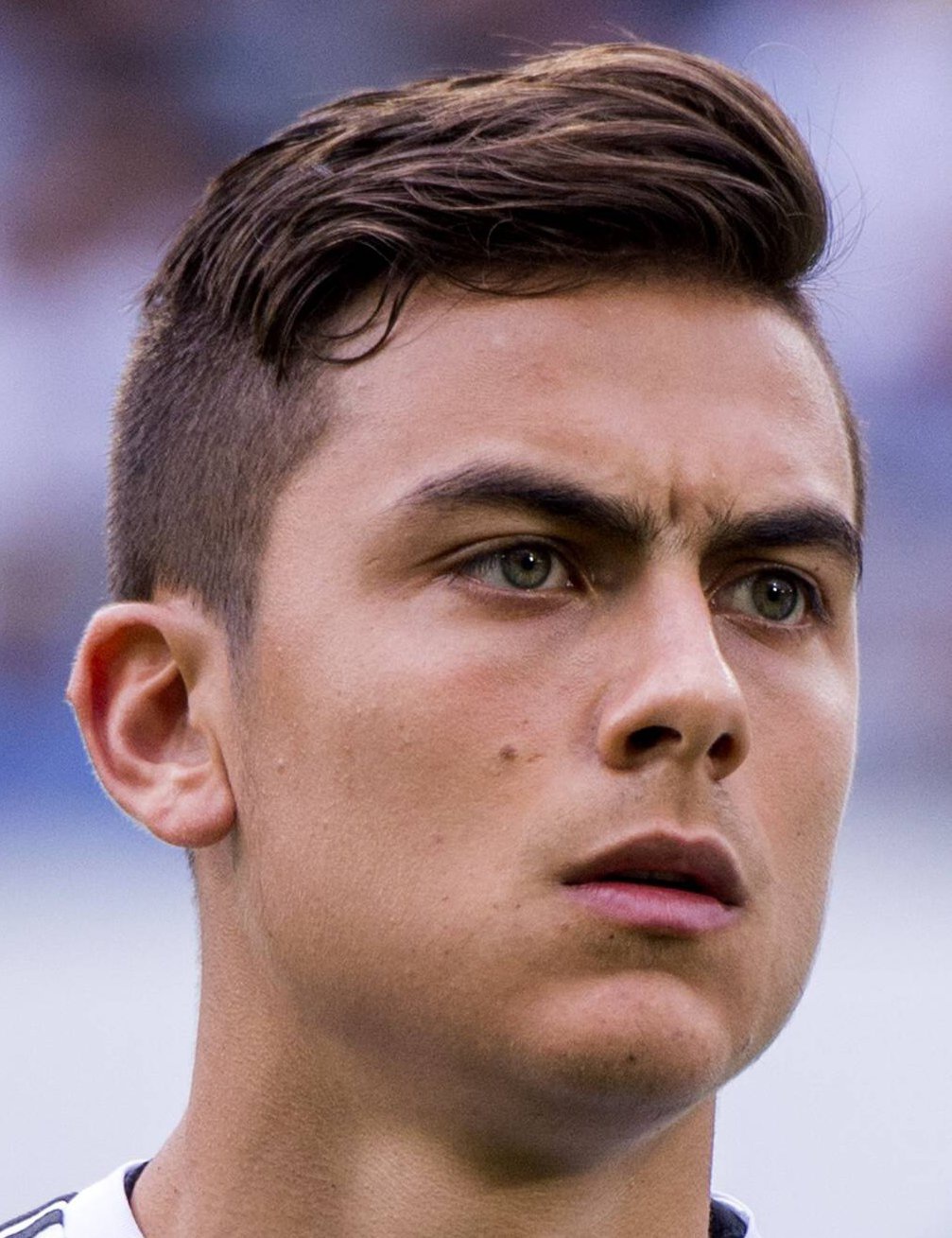 Juventus and the Argentina national team forward Paulo Dybala slightly longer version of the comb over fade looks good messy and sweaty and even better when neat and groomed.
14. Yannick Ferreira Carrasco Pomp Fade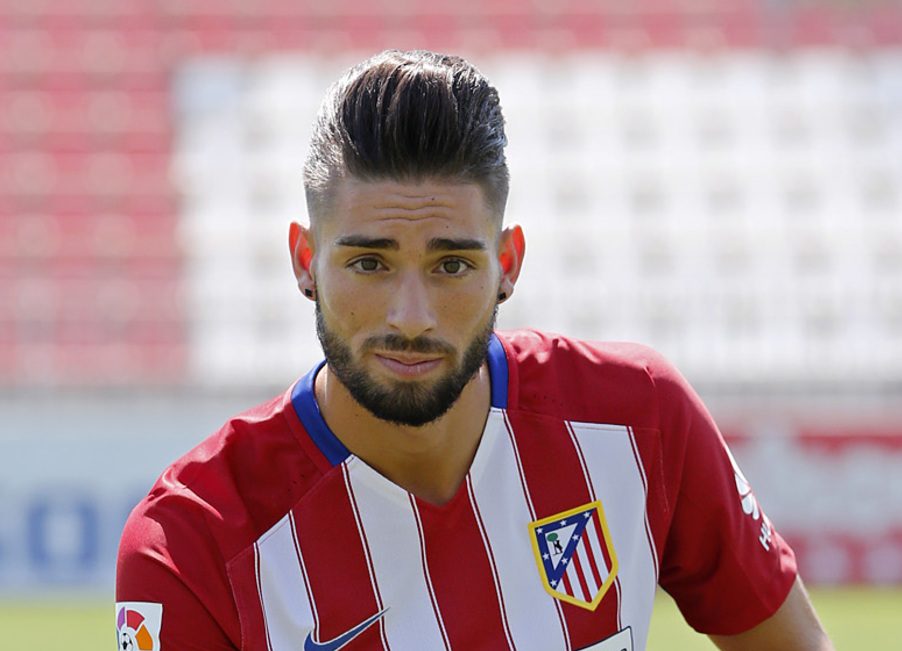 When Atlético Madrid and Belgium national team winger Yannick Ferreira Carrasco doesn't have a shaved head he favors high fade haircuts with some length on top. This pompadour fade is favorite look for him but he has also added a shaved side part at times.
15. Mario Balotelli Mohawk

Ligue 1 club Nice and Italy national team striker Mario Balotelli's signature look is the mohawk, whether it's a tiny, wide, curly or straight. This is his tallest mohawk, with a broad swath of straightened hair pulled up into a point.
17. Raheem Sterling Frohawk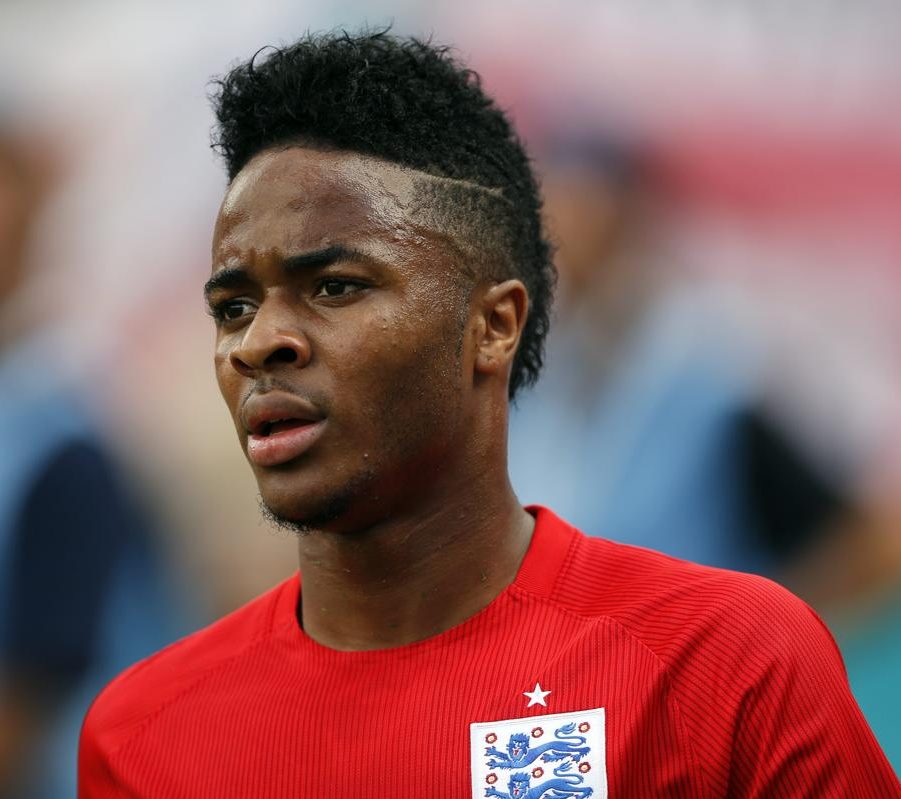 Manchester City and England national team midfielder Raheem Sterling has experimented with all kinds of hairstyles from a buzzcut to short braids over the years. Here's a medium length look that is still on trend today. The curly mohawk has a burst fade and shaved line.
18. Antoine Griezmann Medium Length Haircut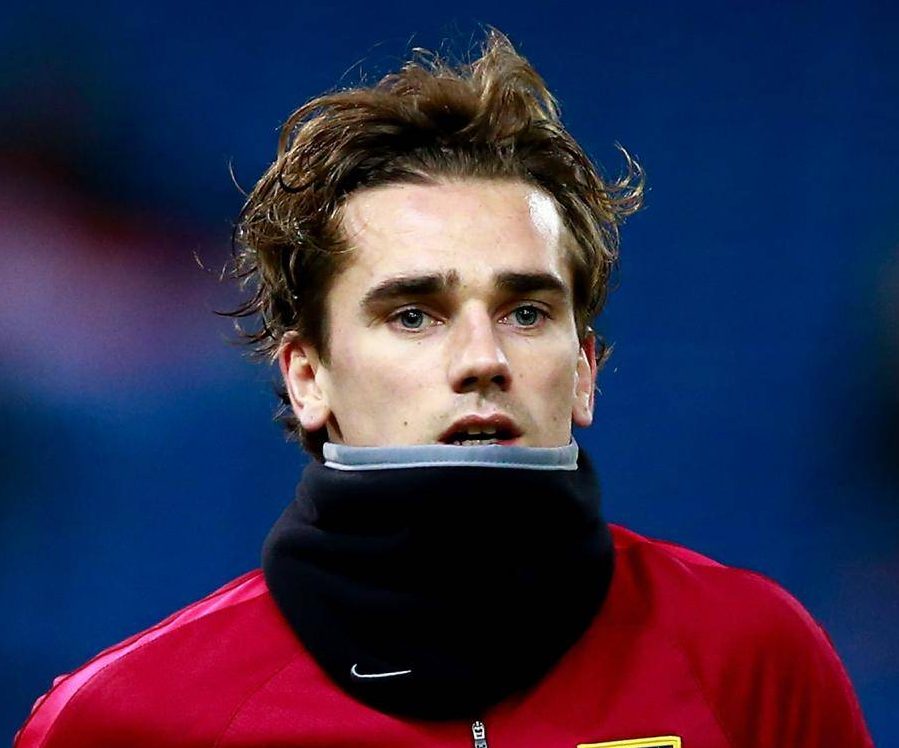 Getty
Atlético Madrid and France national team forward Antoine Griezmann has worn in all kinds of haircuts from short to long. He also looks great with this in-between medium length hair that gets some wave while working out but can be clean cut with worn with some product.
19. Memo Ochoa Long Curls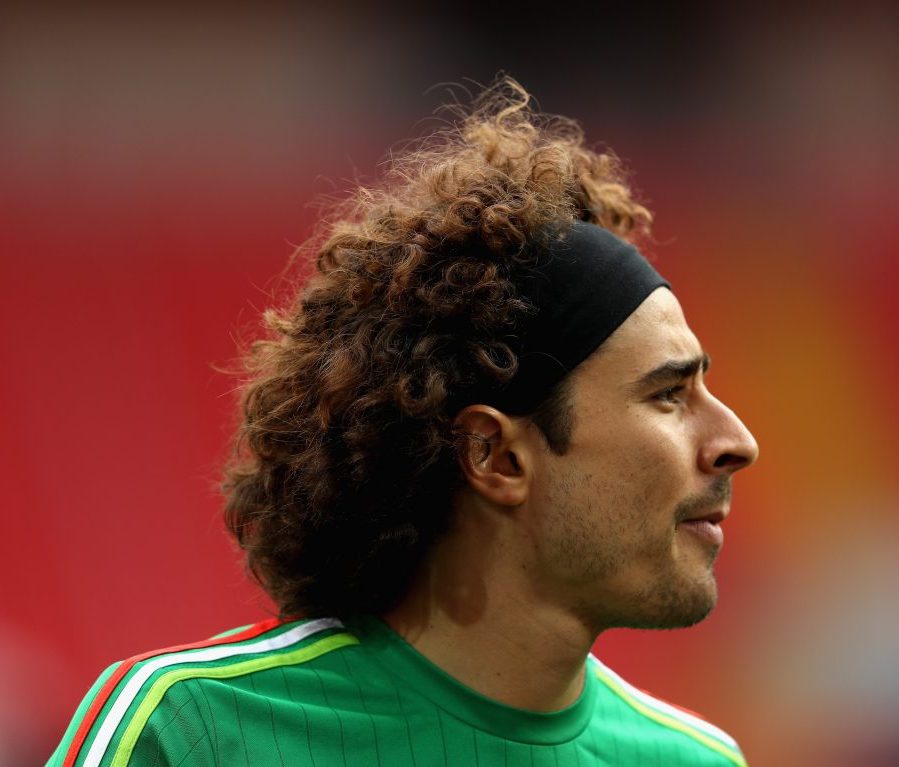 Getty
Standard Liège and Mexico national team goalkeepr Memo Ochoa ties back long curly hair with a thick headband. Sweat and headbands are a popular choice for soccer players with long hair.
20. Gareth Bale Man Bob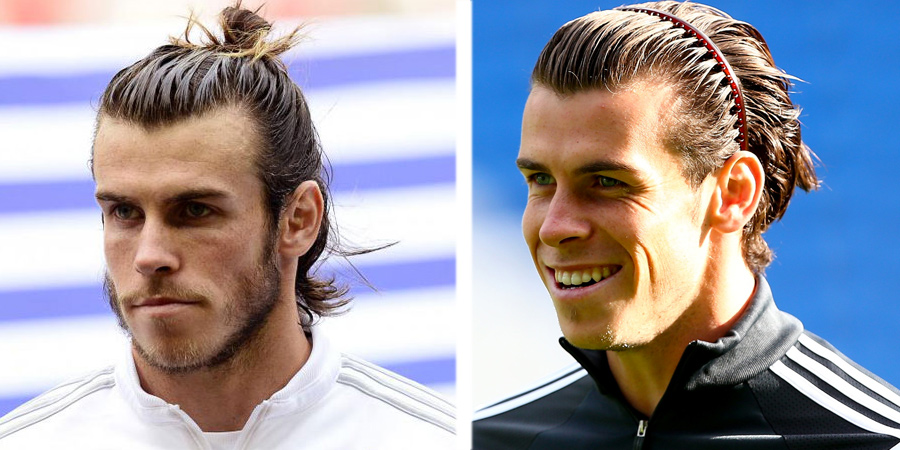 Real Madrid and Wales national team winger Gareth Bale has been growing hair long over the years. Starting with a comb over fade, he moved on to a Beckham-style man bob pulled back with a head band.
21. Gareth Bale Man Bun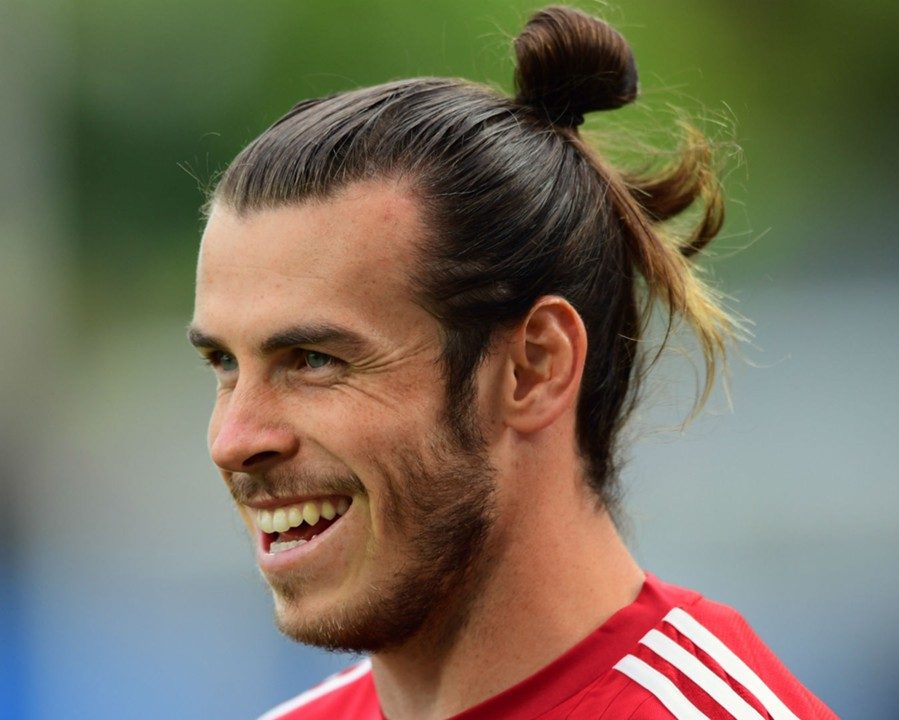 Getty
Now that his hair is long, Gareth Bale pulls hair up into a top knot. Sometimes he adds a low fade.
22. Graham Zusi Long Wavy Hair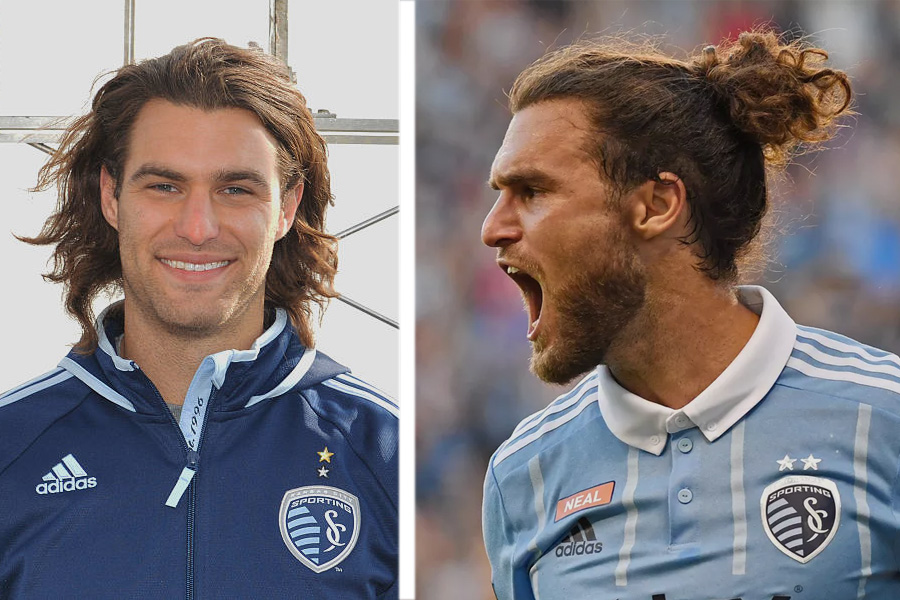 Sporting Kansas City and United States national team midfielder/defender Graham Zusi wears his wavy hair long. He gets creative with wearing hair down, using a small headband or adding a backwards baseball cap. Zusi also wears the man bun up high, in the middle and down low.
23.  Abel Hernández Braids + Fade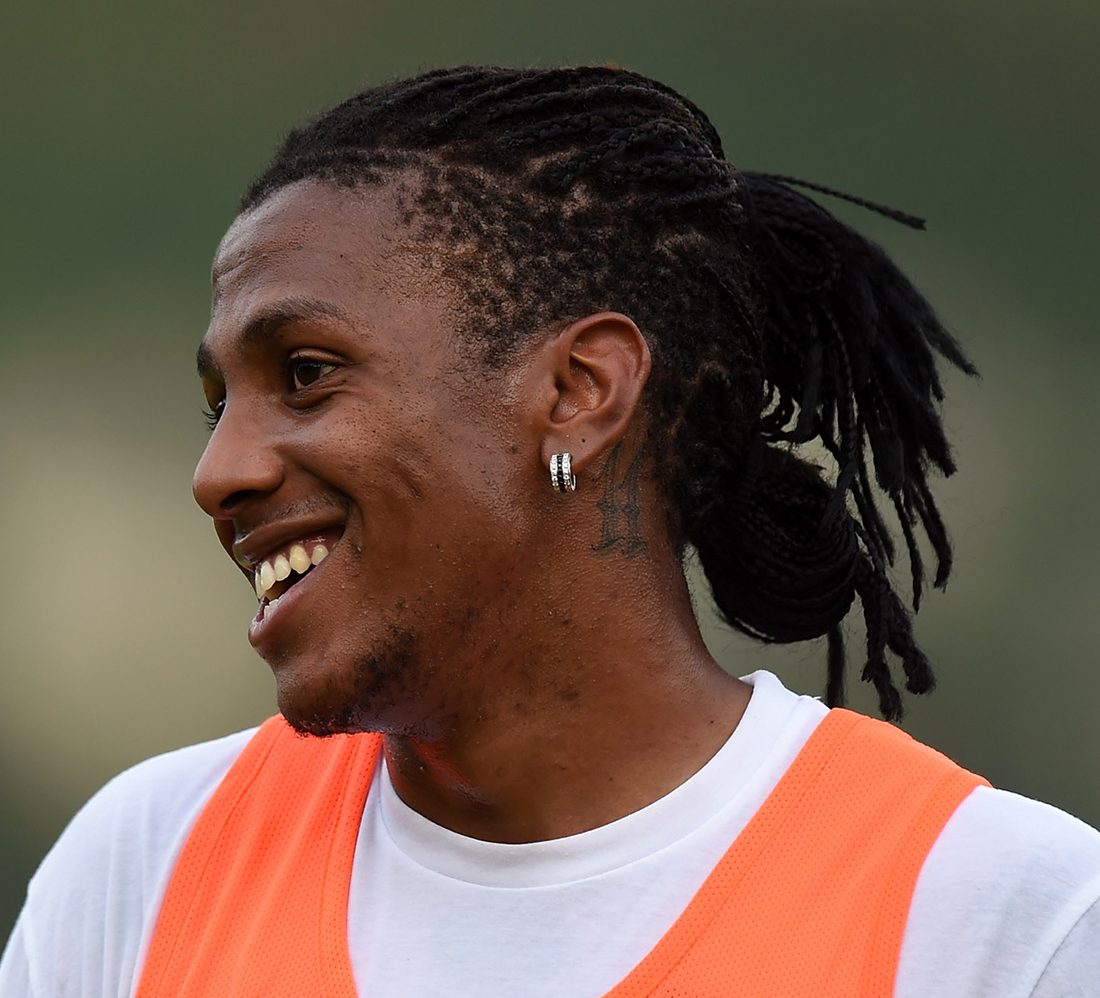 Hull City and Uruguay national team striker Abel Hernández' fresh style ties long braids into two layers of man buns. A line up and burst fade keep hair out of the face.