The latest styles for men are always seen on the runway and red carpet. Check out these pictures from the 2016 Critic's Choice Awards and Screen Actors Guild Awards for formal hairstyles for guys. These fresh looks cover every hair type from thin to thick and straight to curly.
1. Idris Elba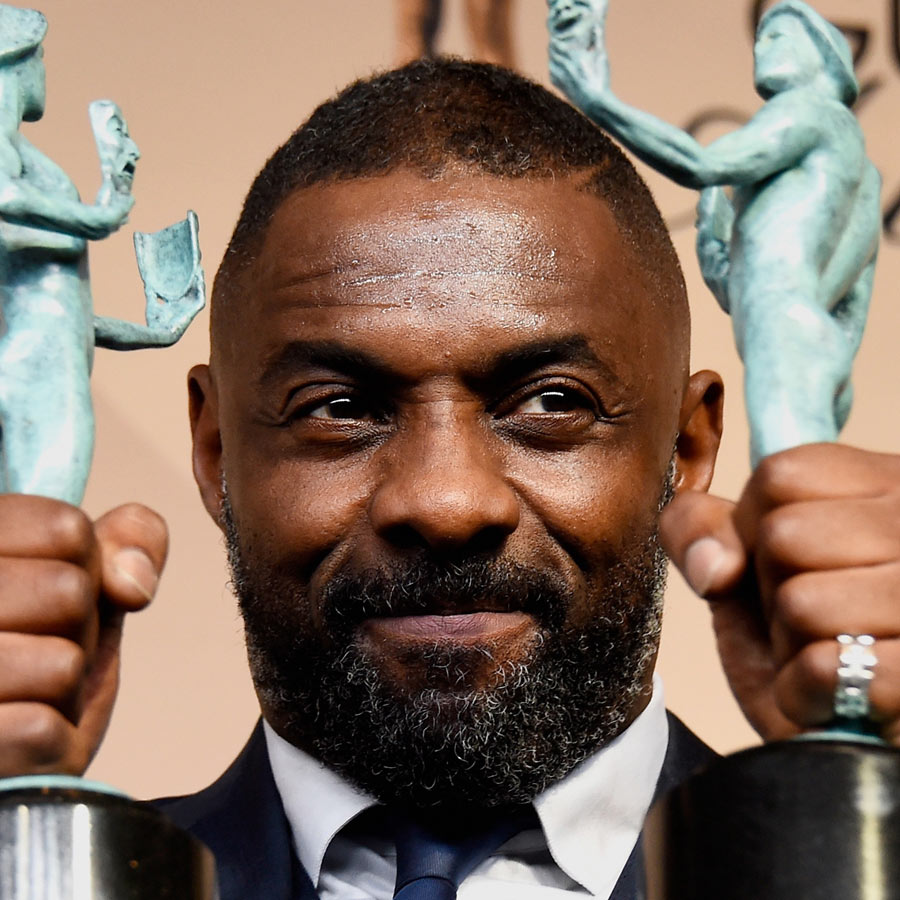 Starting with one of the winners, Idris Elba went home with SAG awards for best supporting actor for Beasts of No Nation and best actor for Luther. He was polished as usual with a groomed beard peppered with grey. His buzz gets definition from a high fade and an arced razor part.
2. Finn Wittrock
American Horror Story's Finn Wittrock is dapper in a navy blue tuxedo and a modern update of the classic combover. His medium length is parted at the edge of the forehead. The combover is styled matte with volume and a hint of fringe.
3. Wes Bentley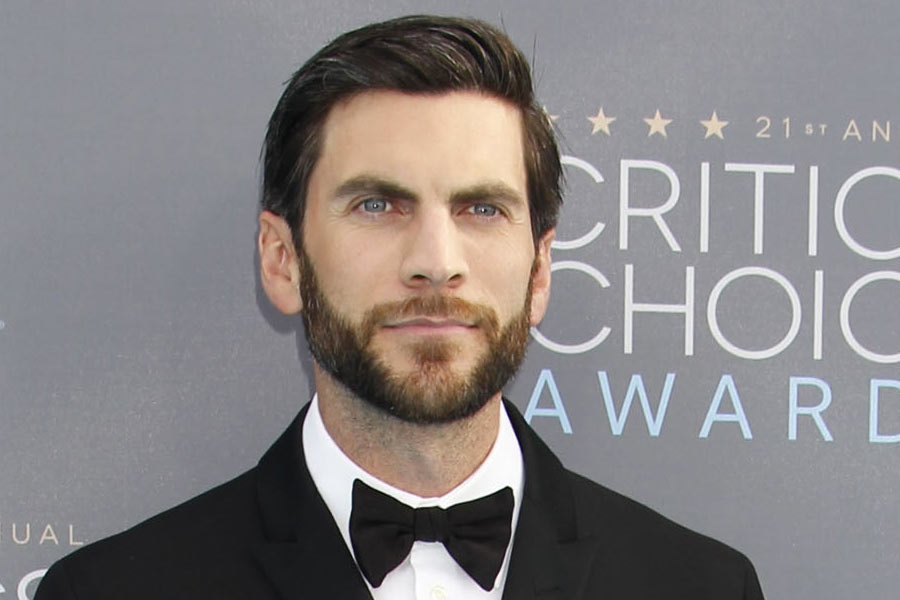 Another American Horror Story cast member, Wes Bentley pairs medium length hair with a short, groomed beard. The timeless combover is perfect with a tux.
4. Justin Baldoni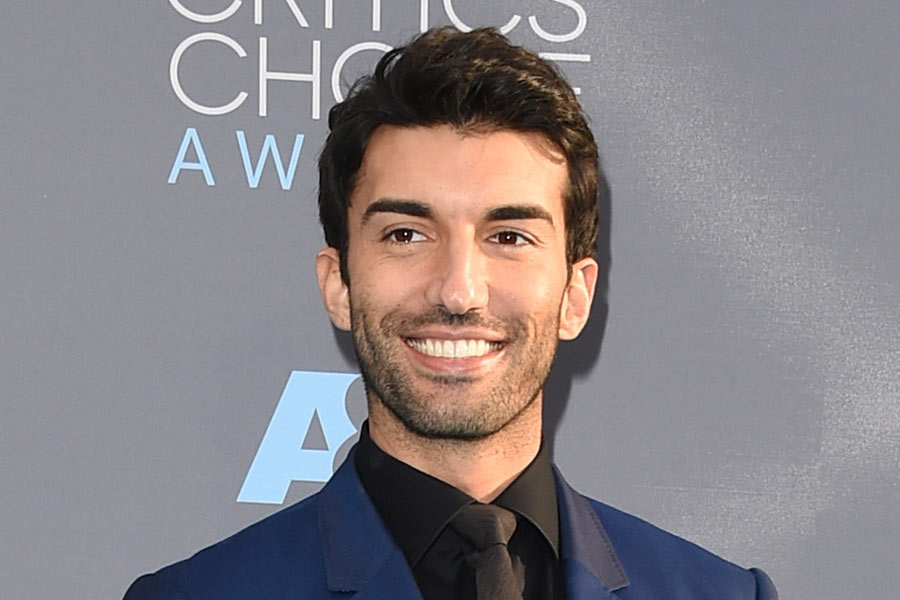 Justin Baldoni, of Jane the Virgin fame, shows off a stylish short haircut for guys with thick hair. Layering and shaping on lighten up heavy locks and create a flattering shape. To style, pull hair up for volume and texture.
5. Keegen-Micheal Key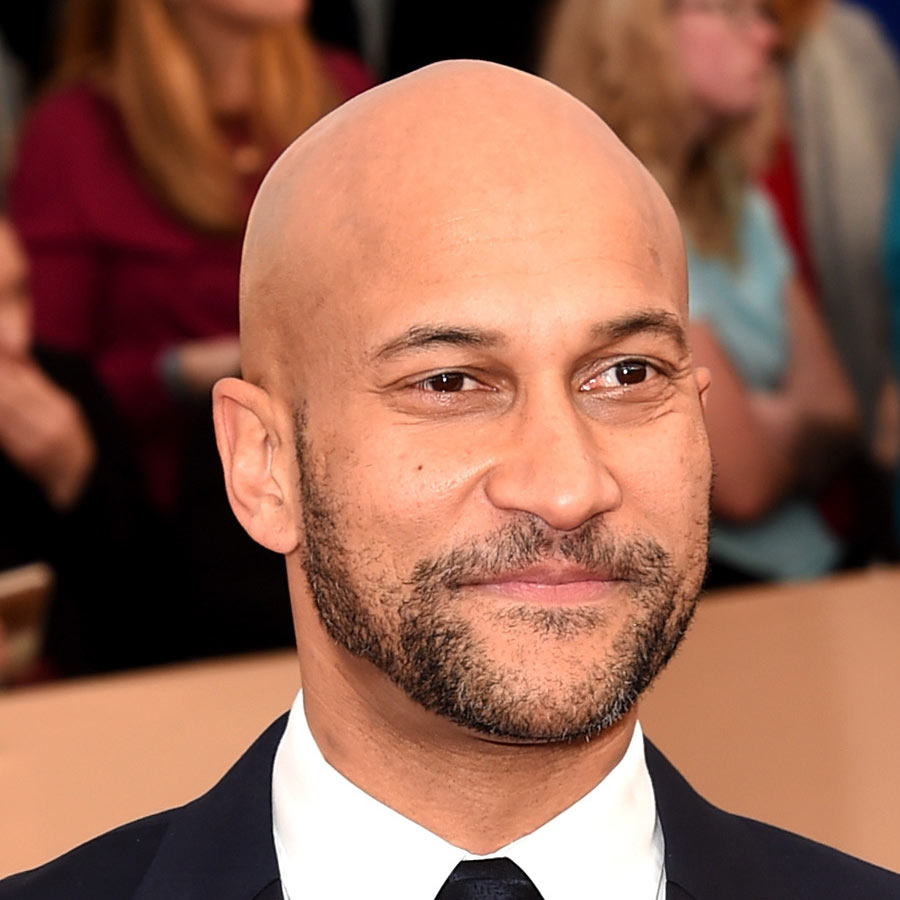 It's not all about hair for men. Some guys manage to look better without, like the inimitable Keegen-Micheal Key.
6. Aziz Ansari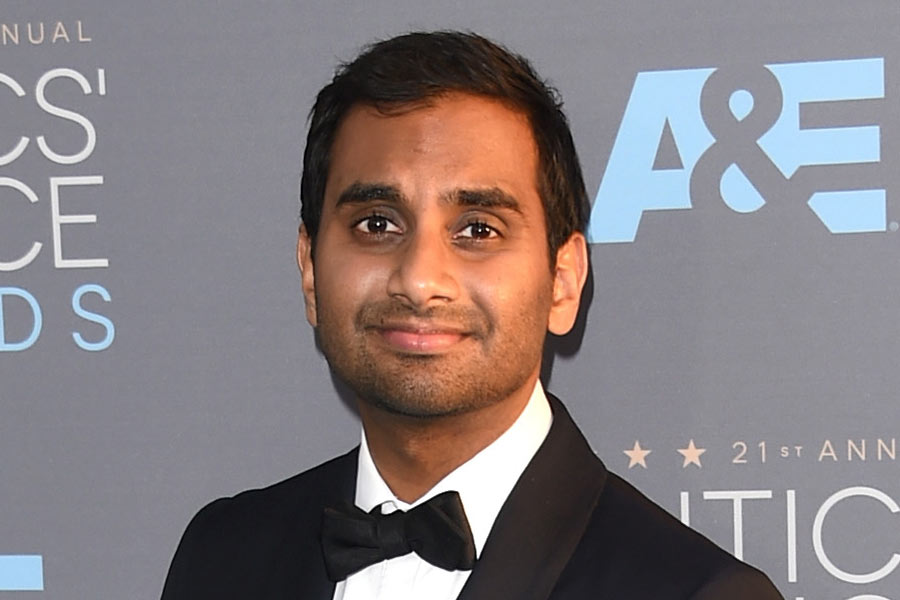 Aziz Ansari, winner of Best Comedy Series for Master of None, wears his short, thick hair in a more formal style with hair combed over to one side. Just the right amount of stubble accessorizes the otherwise classic look.
7. Rufus Sewell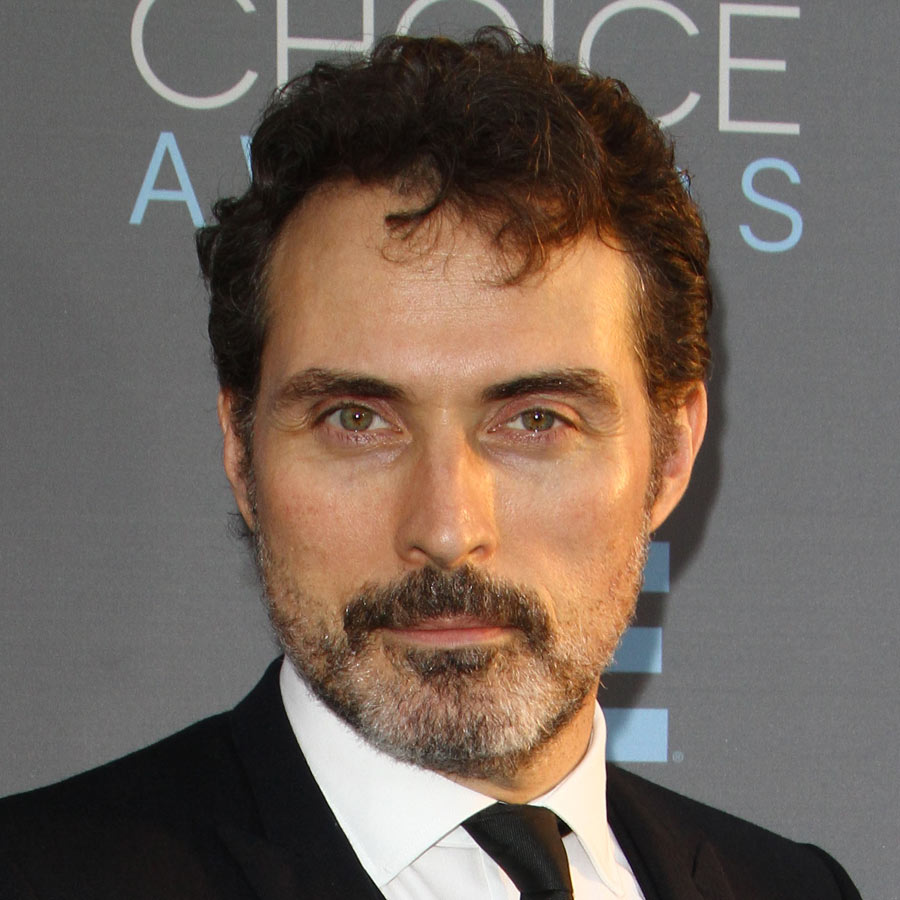 The Man in the High Castle's Rufus Sewell rocks a cut and style that highlights hair's natural texture. A little more length on top than the sides brings out curls that are left loose.
8. Anthony Mackie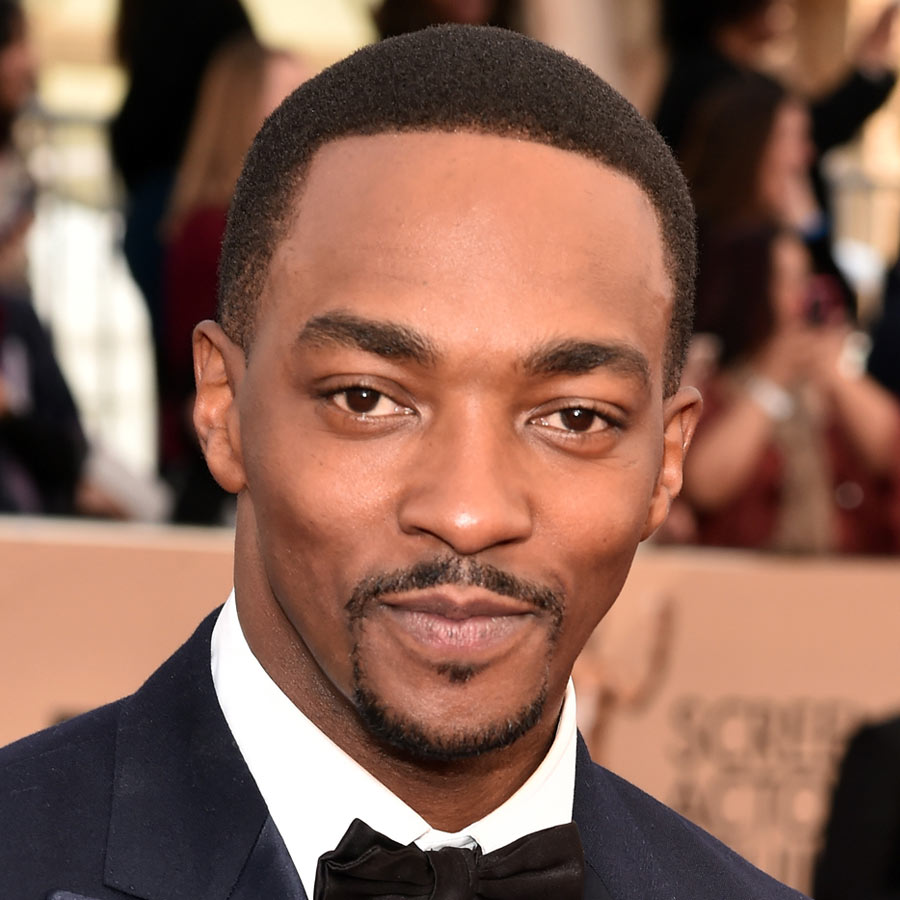 Anthony Mackie keeps hair short and curls tight with a close-cropped buzz with a hint of fade at the temples. Leave such a precise goatee in the hands of a barber because it is difficult to achieve the symmetrical cut in the mirror.
9. Ty Burrell  
Ty Burrell always has great style. It's not just the subtle plaid tuxedo or horn-rimmed glasses but thick locks combed into the 2016 combover. This version is all about adding volume.
10. Chris Geere
Chris Geere, from You're the Worst, wears medium length fine hair in a cool slick back with plenty of messy texture.
11. Jim Parsons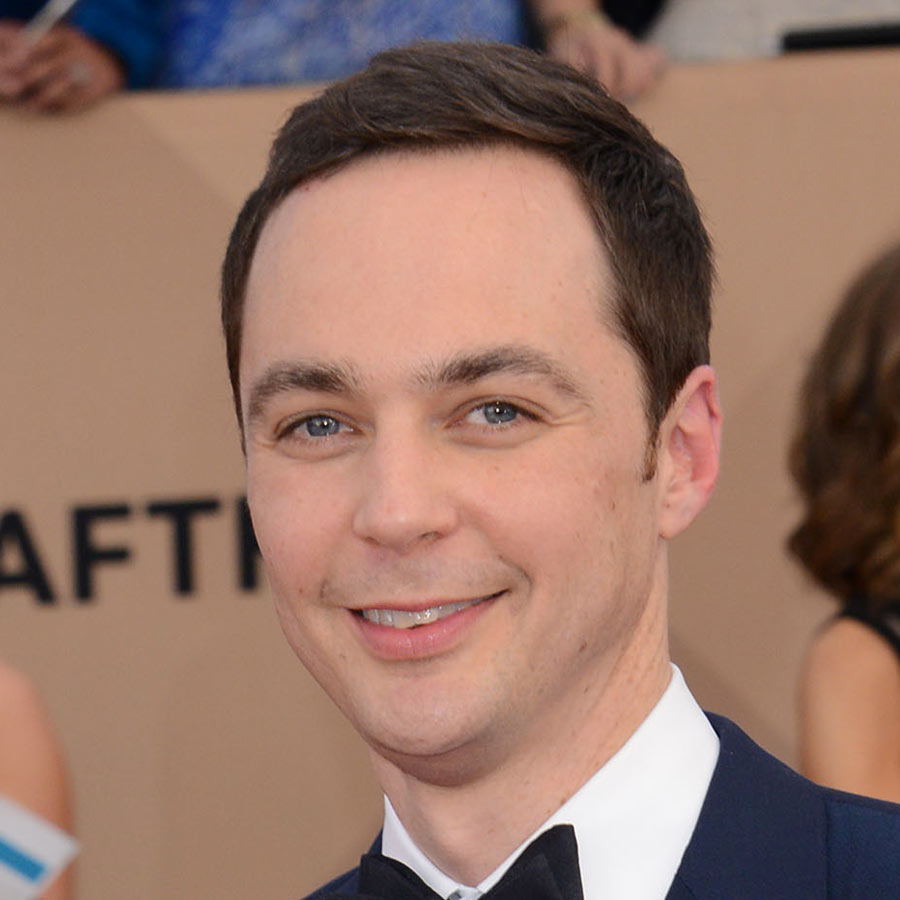 Jim Parsons, also known as Sheldon Cooper from the Big Bang Theory, rocks a cool short haircut that is not the least bit nerdy. In real life, the star is always dapper and this cut is no exception. If you're looking for an easy to wear hairstyle that looks great, this is an excellent choice.
12. Will Arnett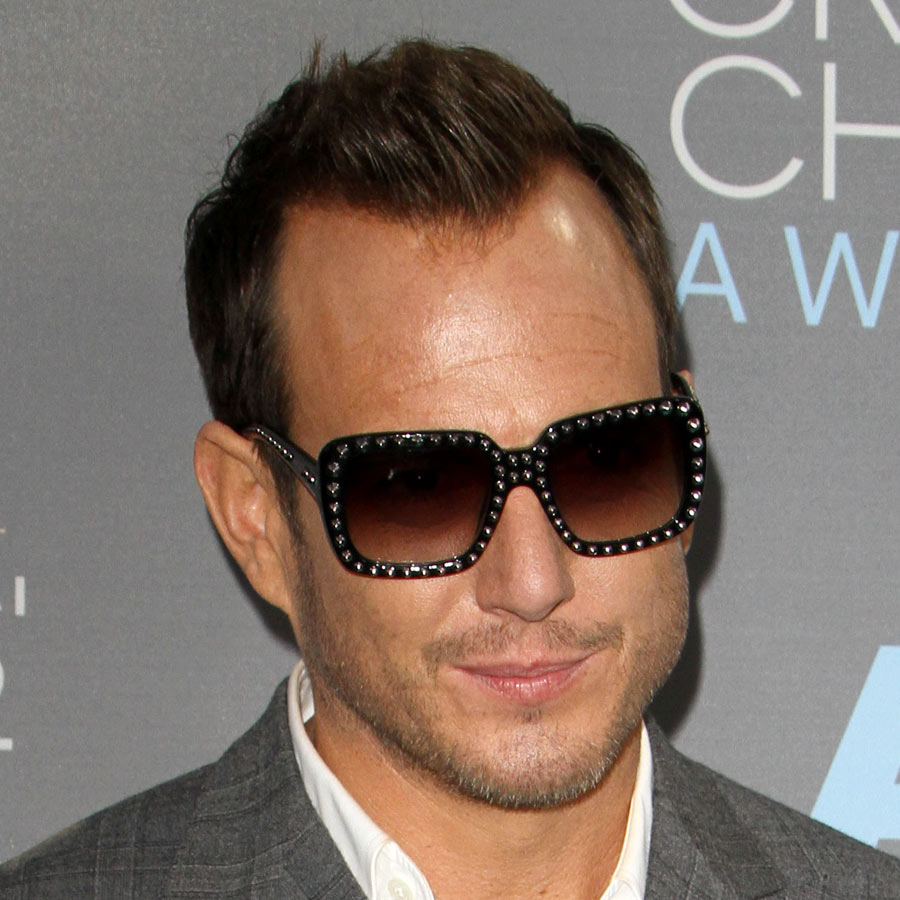 Will Arnett's sunglasses choice may be questionable but his hair isn't. He managed to come back from a receding hairline and rocks a full head of hair in a cool slick back.
13. Eddie Redmayne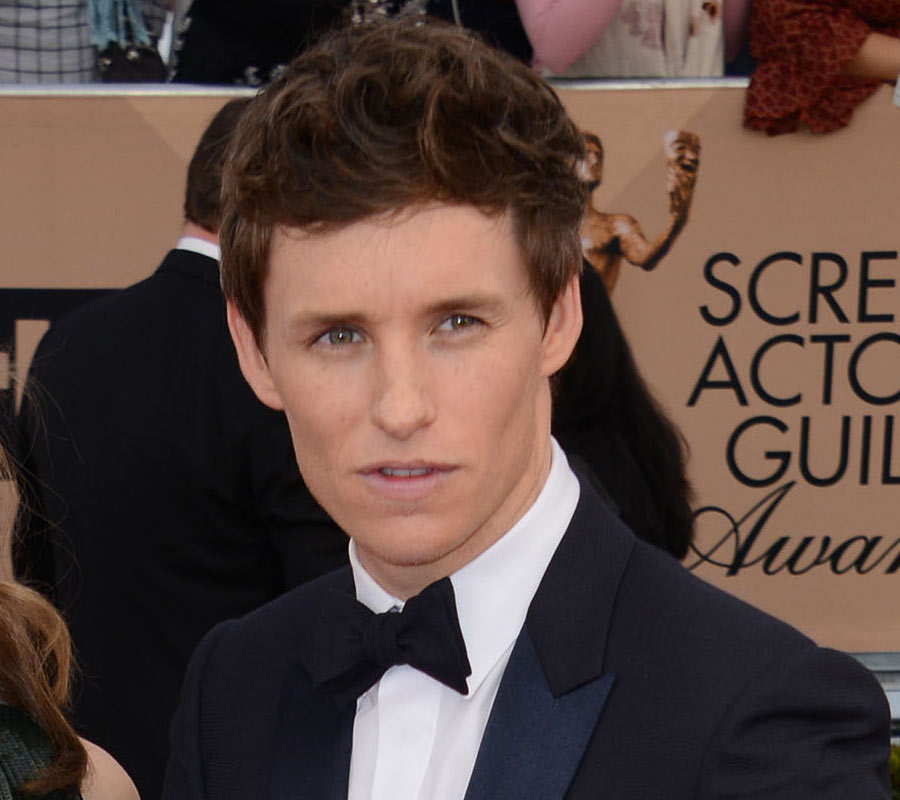 For the ultimate preppy hair that works for waves and curls, look to Eddie Redmayne. This well-groomed style also exudes schoolboy charm with a hint of tousled messiness.
14. Rami Malek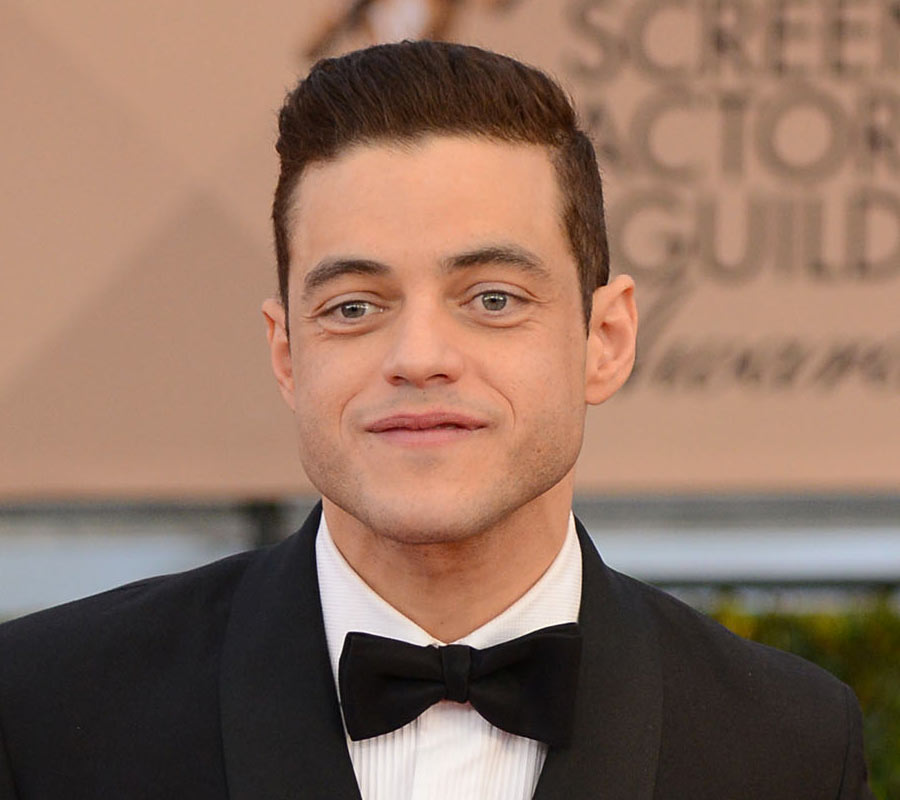 Mr. Robot star Rami Malek is ultra clean cut with a long on top, short sides and back style. Thick hair is worn with some height, flattering his angular face shape and masculine jawline.
15. Corey Hawkins + 16. Neil Brown Jr.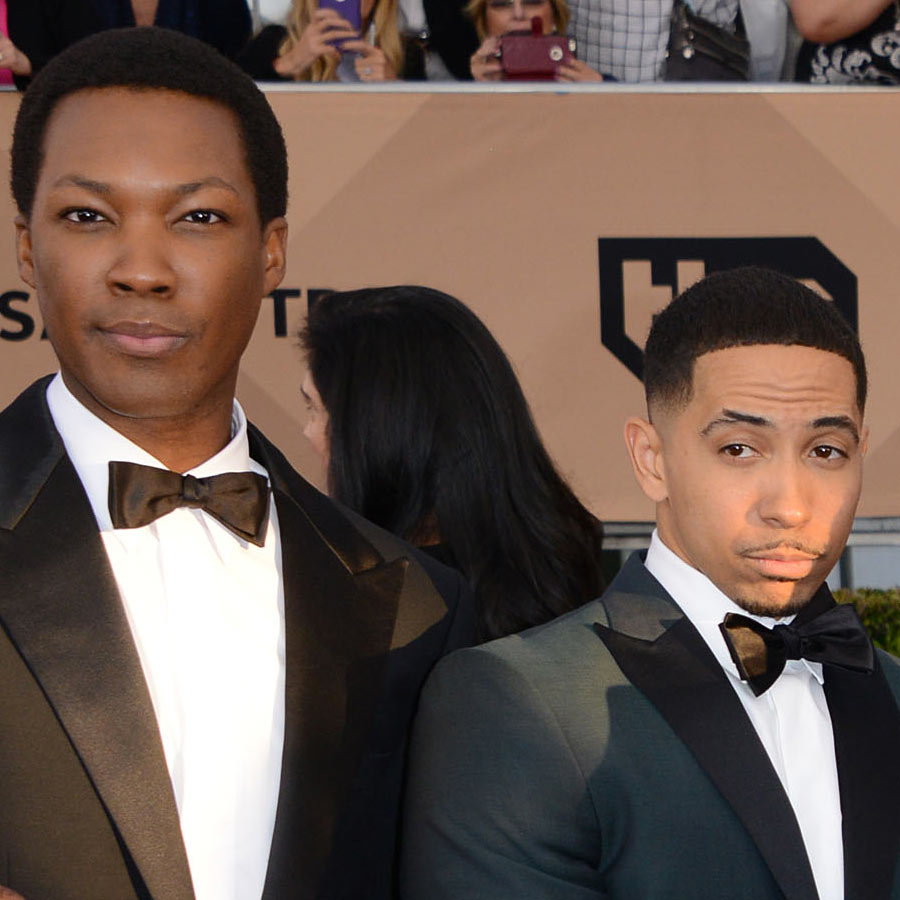 From Straight Out of Compton,here are five cool short haircuts for black hair. Corey Hawkins, who plays Dr. Dre on the show, rocks a very short afro with that round shape but close cropped.
Neil Brown Jr., aka DJ Yella, has a more geometric 'do with a line up and skin fade at the temples.
17. Jason Mitchell + 18. O'Shea Jackson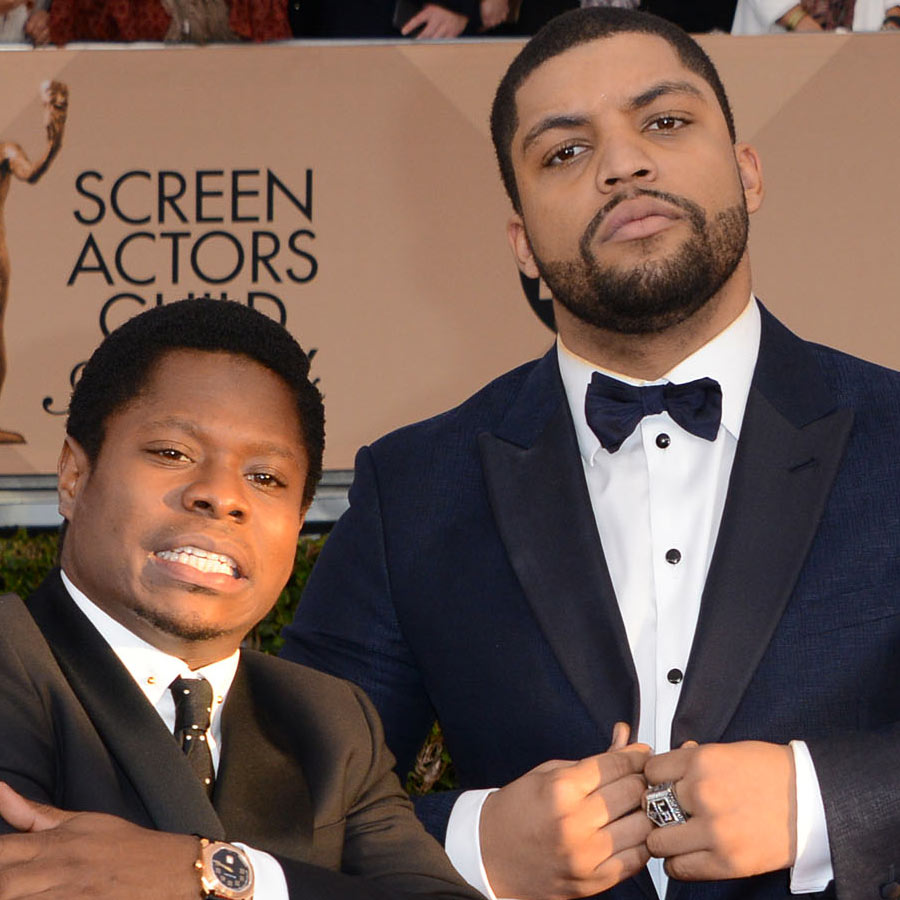 Continuing with the the stars of Straight Outta Compton, Jason Mitchell, who portrayed Eazy-E, wears hair short with a rounded profile punctuated by a razor part.
O'Shea Jackson, who played his father Ice Cube, keeps it clean cut with a buzz and groomed short beard.
19. Aldis Hodge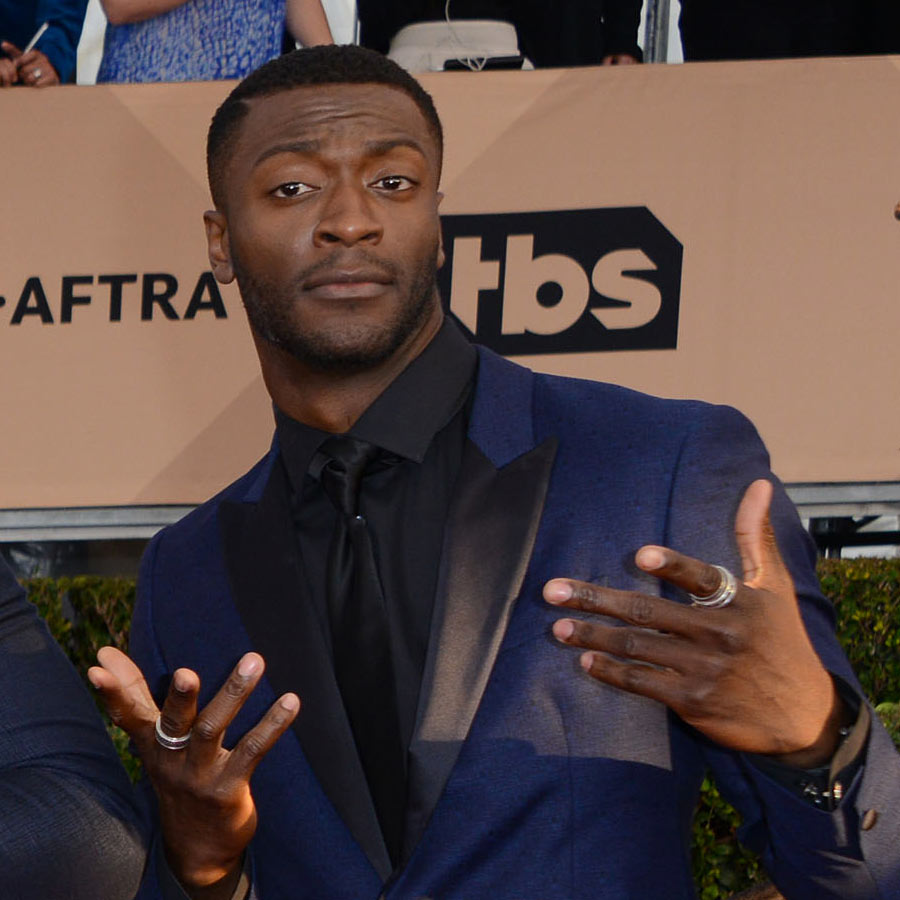 Aldis Hodge, aka MC Ren, is stylin' in a navy tux and designer stubble. On top, hair is in a long buzz with a hint of a razor part and faded temples.
20. Mark Ruffalo + 21. Jon Slattery
Winning Outstanding Performance By A Cast for Spotlight, Mark Ruffalo wears his curly hair medium length with a touch of hold.
John Slattery, famous for his white hair, rocks a flattering cut for guys of any age. Hair is almost an inch long on top, with shorter sides, and styled with spiky texture. This is also a great cut and style for guys thinning on top because it minimizes the appearance of hair loss.
22. Adewale Akinnuoye Agbaje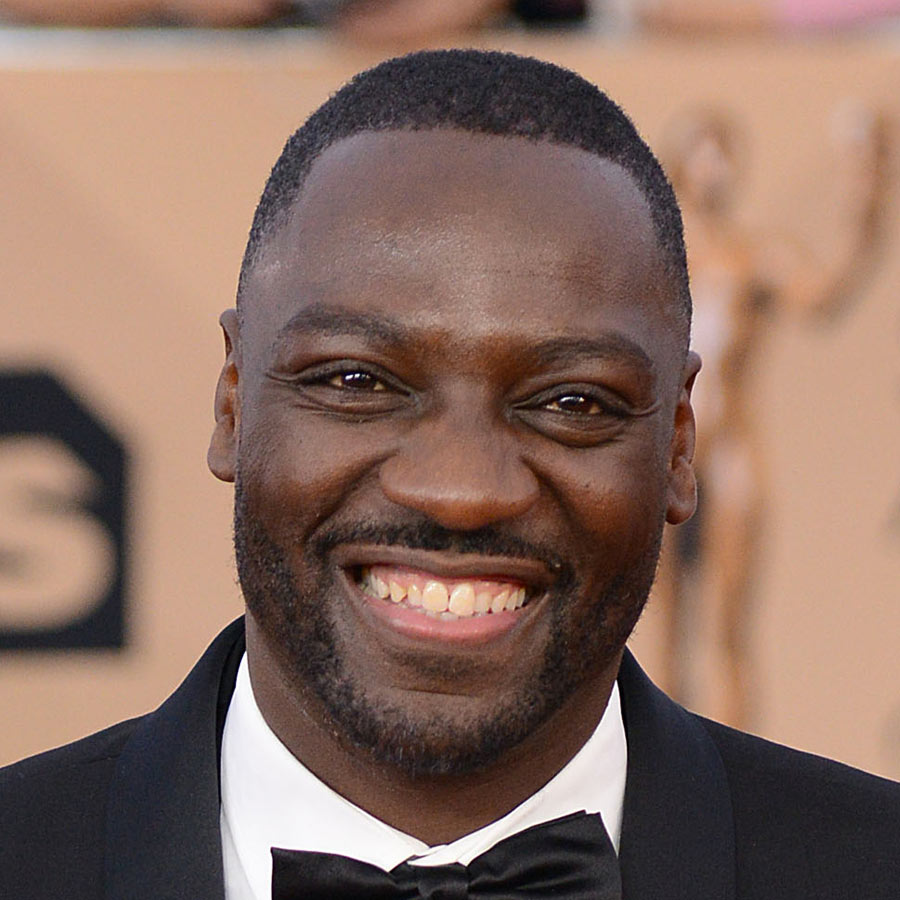 Adewale Akinnuoye Agbaje has a fresh version of the line up. Instead of angular corners, the hairline is a rounded at the edges before a subtle skin fade at the temples. The shaping is mirrored in the beard.
23. Nicolaj Coster-Waldau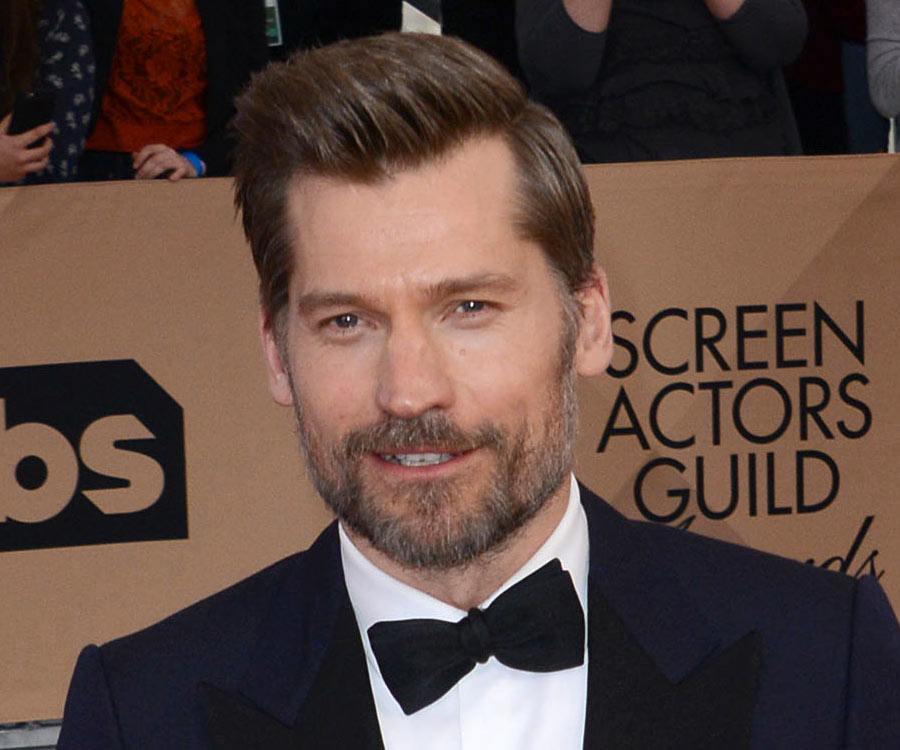 Nicolaj Coster-Waldau of Games of Thrones pairs slick hair with a textured beard. Hair is styled up and back with plenty of volume and a hint of shine, the ideal formal hairstyle for men.
24. Taye Diggs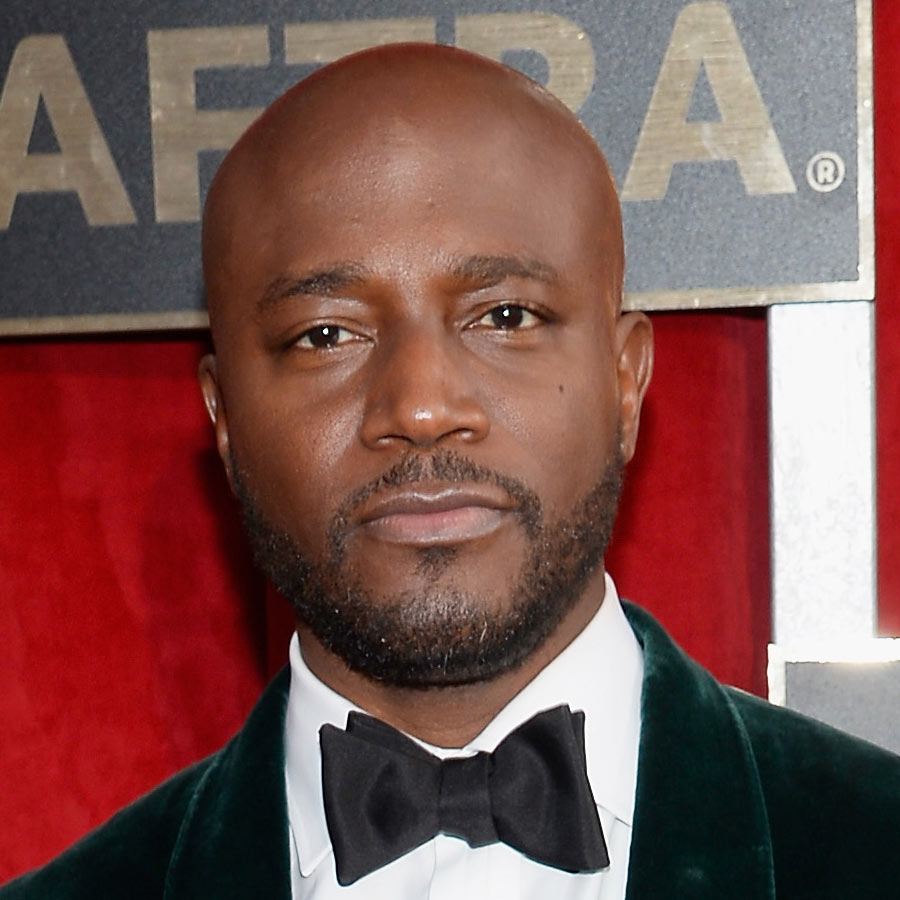 Taye Diggs is known for his bald with beard look. Make it red carpet-worthy with groomed brows and facial hair. A stylish velvet jacket helps too.
25. Jon Hamm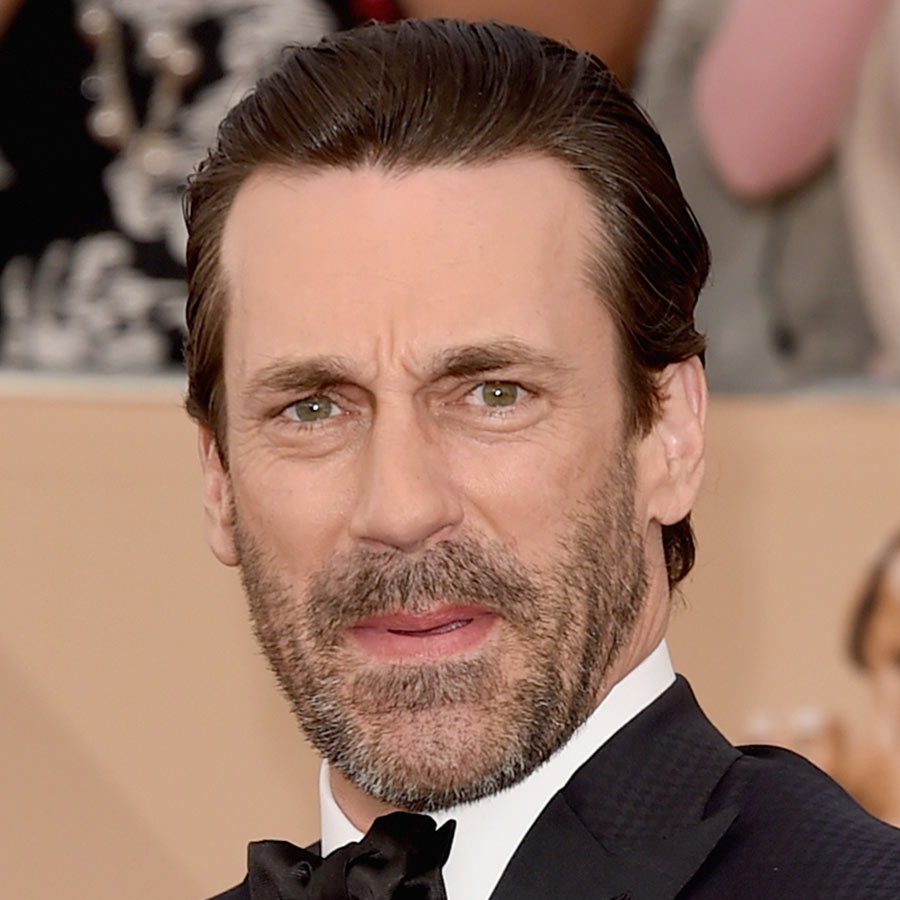 Setting himself apart for Don Draper, Jon Hamm wears long hair slicked back but with attitude. The addition of the beard completes the look.
26. Allan Leech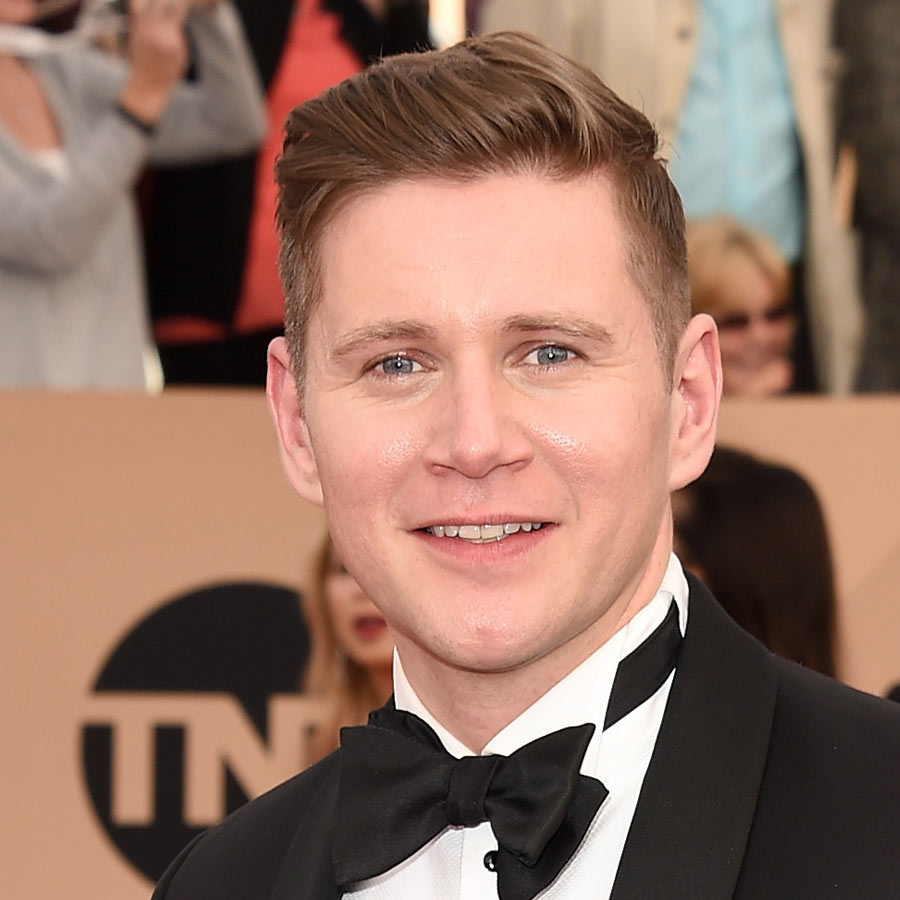 Allan Leech of Downton Abbey fame rocks some of the top 2016 men's hair trends. His slick back features volume and texture while the sides are cut in a taper fade.
27. Jacob Tremblay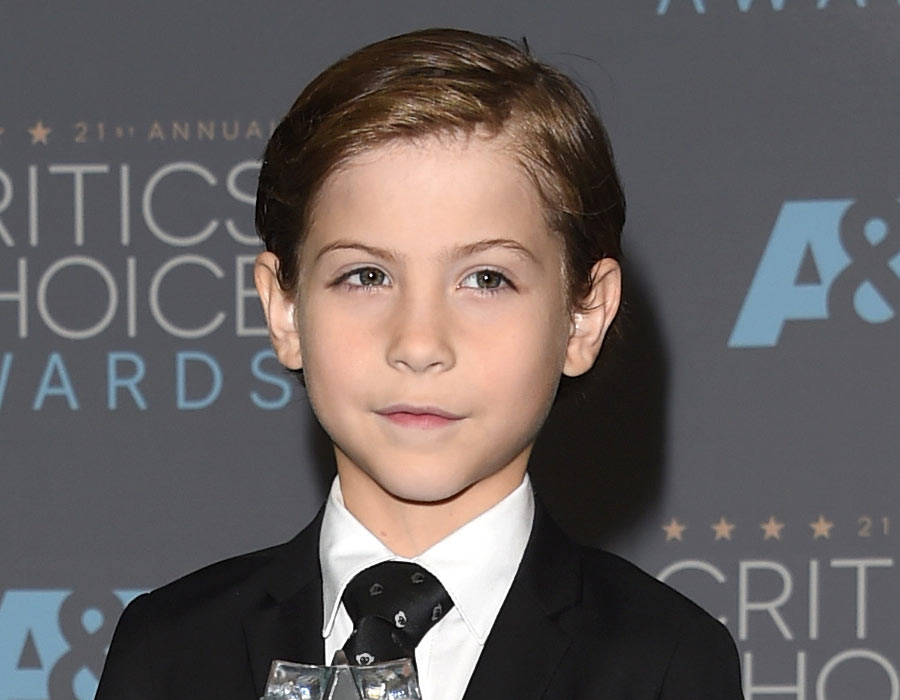 Jacob Tremblay, winner of the Critics' Choice Award for Best Young Performer for Room, shows that style is timeless. The side part with hair combed over works for every hair length and type as well as at any age.
[All Images: Getty via Go Fug Yourself]