One of the most biggest men's hair trends isn't for the top of the head. Beards of all shapes and sizes are still wildly popular in 2015 and for good reason. Not only do they look great, but they cut down on your grooming time especially if you're a 2 o'clock shadow kind of guy.
Check out these pictures for 3 beard types to try.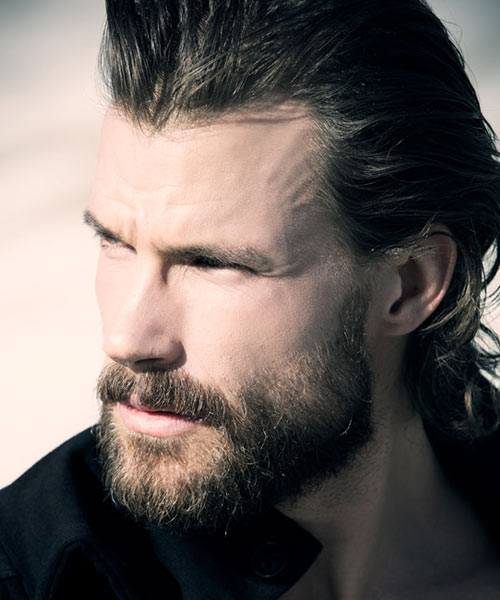 Model Lasse Larsen pairs an impeccably groomed beard with long locks messily slicked back. It's a perfect combination that takes minimal time to style. Beard trimming is infinitely easier than shaving – just set the guard on your beard trimmer (our favorite is the small but powerful Wahl Peanut) and have at 'er. Every hair will be the same length with cuts or need for after shave.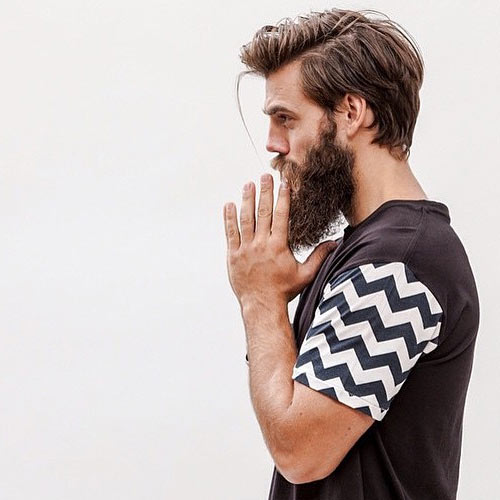 When it comes to #beardporn, bigger is almost always better. For those who can, now is the time to grow a long beard. Keep facial hair looking and feeling soft with some basic beard maintenance. Try the Esquire Grooming Awards winning Billy Jealousy Beard Envy Kit for cleansing and conditioning plus a boar bristle brush. Or try a beard oil, there are new ones popping up all over the place so find one with a scent you like and work a few drops through the beard and chin every day.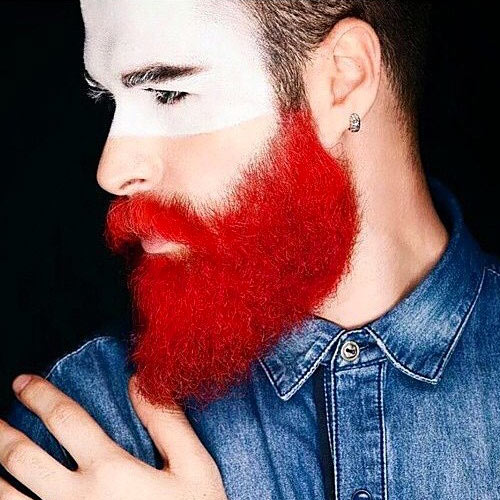 Beard color is more common than one might think. Many guys are just trying to cover grey but you can also take it to the next level with a bold color. Stick to temporary, washable colors to get the effect without commitment. In addition to the vibrant hue, this epic beard is trimmed into a cool pointed shape for a distinguished and clean cut finish.
The beard's heyday isn't over just yet. If you're looking for ways to spice up your facial hair, one of these cool beard styles will do it.