Once you've got the beard, the question is what to do with hair? One of the best options is the slick back plus an undercut. Check out these pictures for three ways to wear cool men's hairstyles with beards.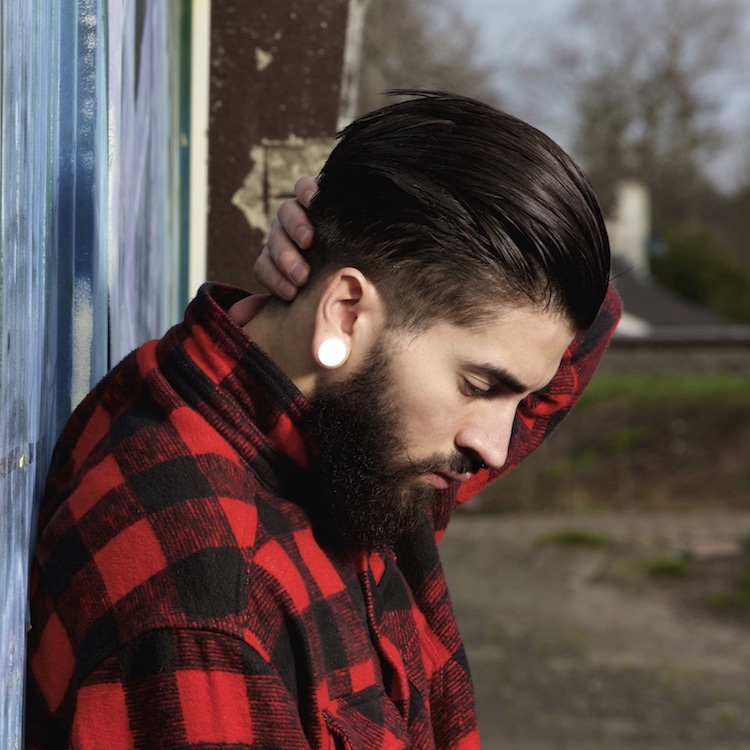 This hipster hair for men has it all – slicked back hair, faded sides, and a full beard. And that's not even with the classic lumberjack flannel and stretched ears.
This high volume style requires medium length hair so grow that hair along with the beard. For this slick look, use a classic shiny pomade like American Pomade Ultimate Sin.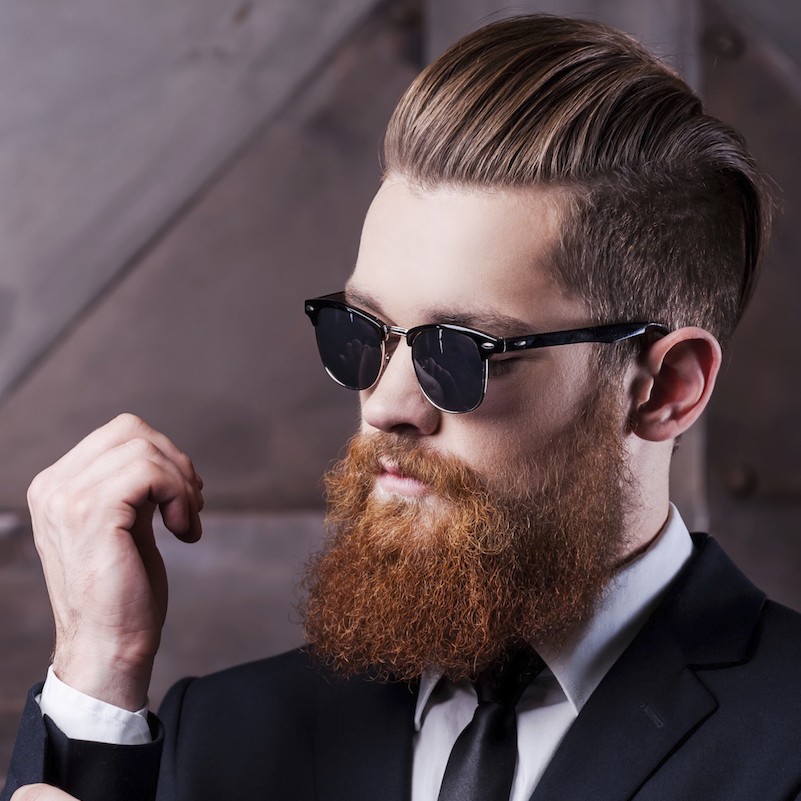 Another way to wear slicked back hair is this modern version of the retro pomp. The look is all about height at the crown. To update the look, use a matte hair product instead one with a sheen. The high undercut eliminates the need for a part. Note the expert beard shaping.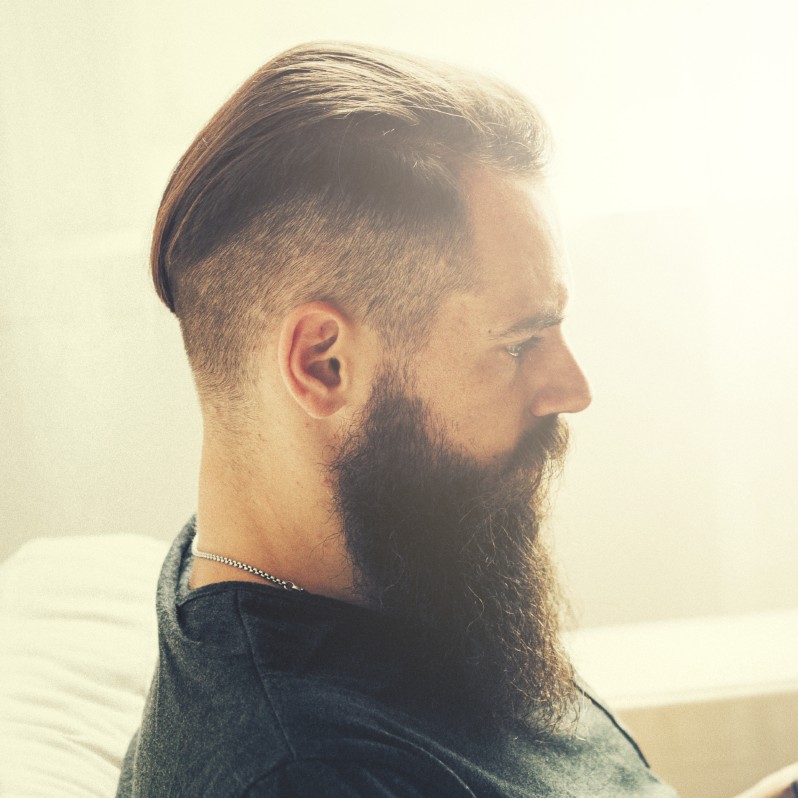 And yet another way to wear slicked back hair with a beard. This cool version features longer hair on top groomed straight back over shaved hair. The sides and back are undercut, which works really well with a beard of any length. The shorter hair emphasizes facial hair, making it appear fuller and thicker.
There are so many ways to combine a beard with a cool hairstyle. Just slick back hair with a shiny or matte product. For your haircut, add an undercut just around the temples, up high, or just below a side part. Talk to your barber about what's the best look for your hair type and styling needs.