15. Fine Hard Part + Combover + Side Fringe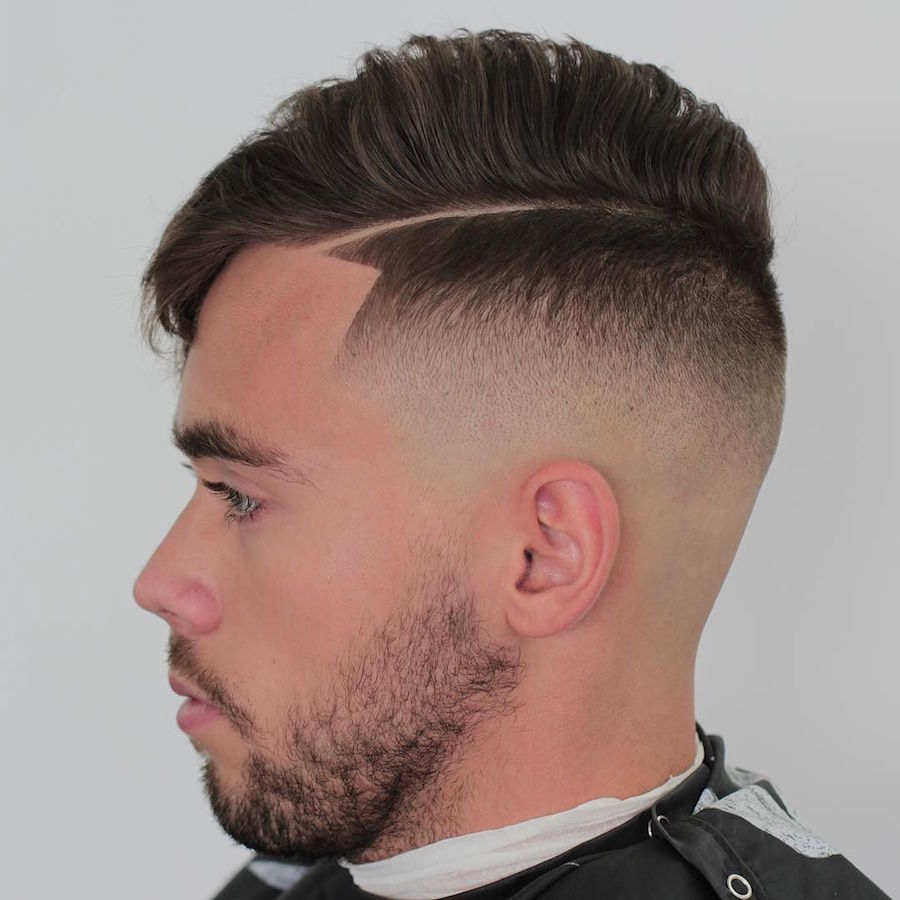 Haircut by Mark Marrero
An ultra fine hard part stands out against dark hair. This cool style also features plenty of volume and waves worked over to one side.
14. Medium Textures + High Fade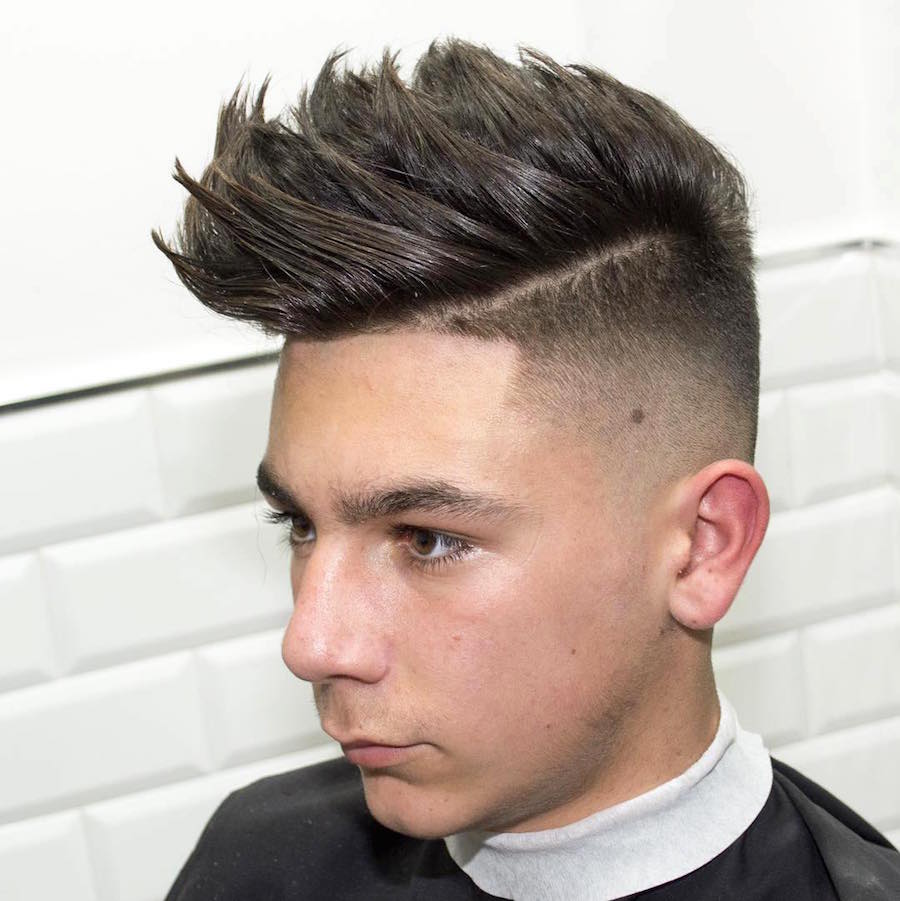 Haircut by Javi The Barber
Modern spikes are all about texture. This cool vertical look features messy peaks like choppy water.
13. Short Slicked Combover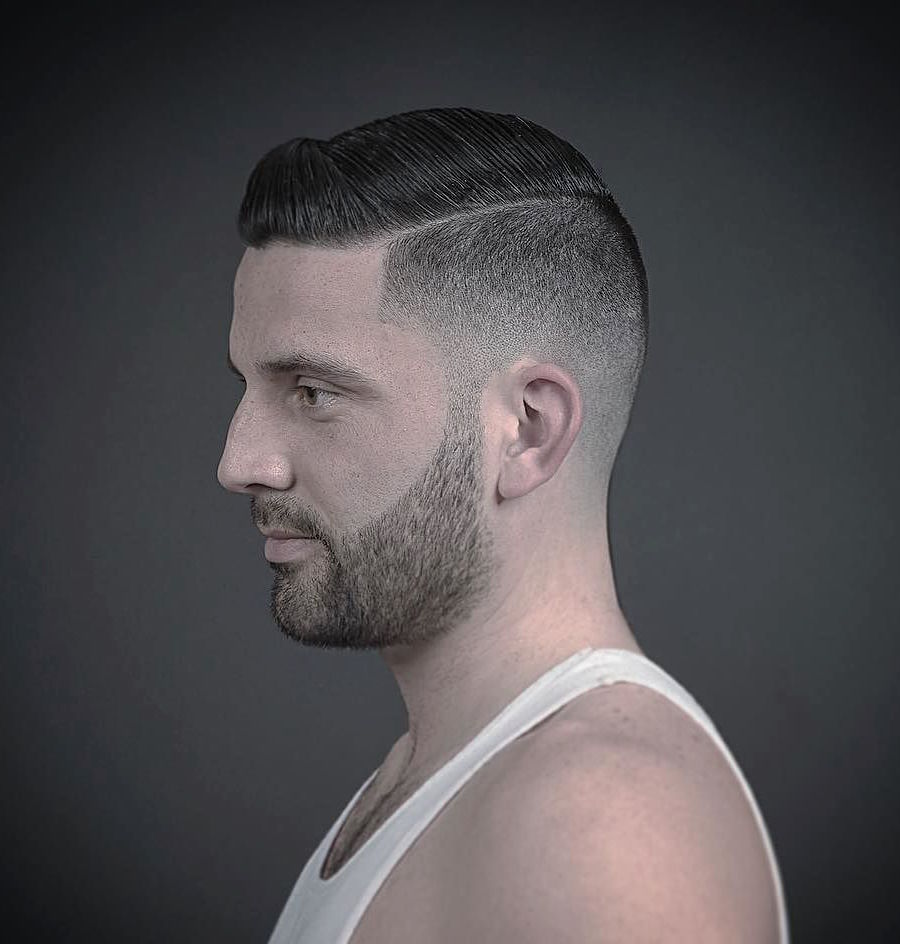 Haircut by His & Hers Parlour
For the next step up from the straight up combover, add some volume at the hairline.
12. Long Curly Hair + High Fade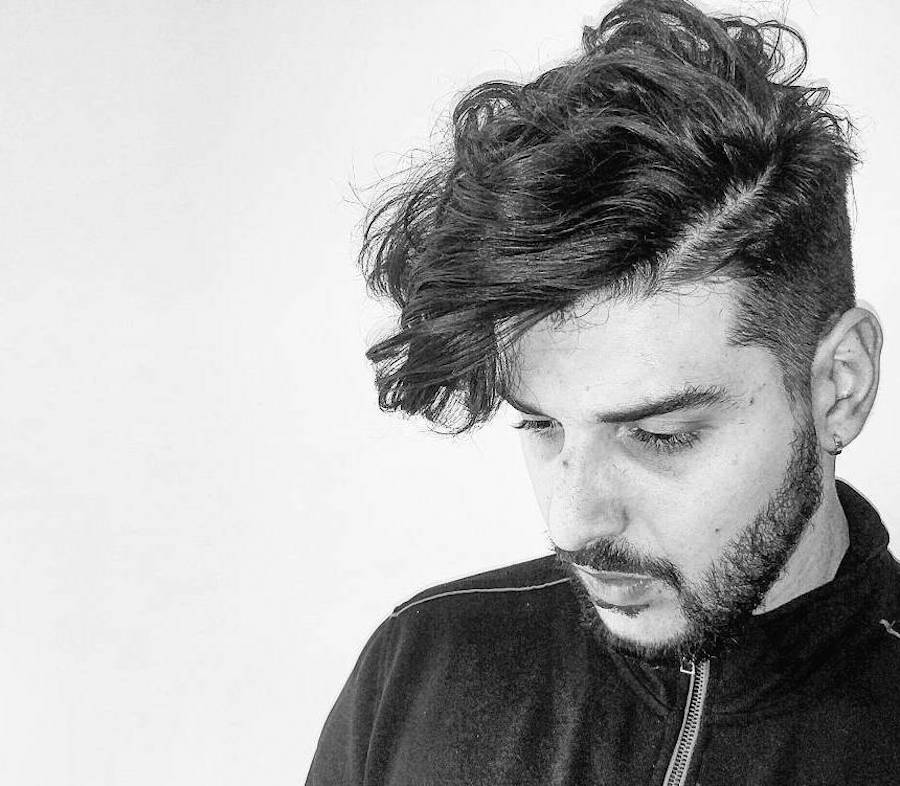 Haircut by Emilio
With the texture trend, guys with curly hair have it made. Just go for a long on top, short sides cut and use enough product to keep hair under control.
11. Super Clean Fade Pompadour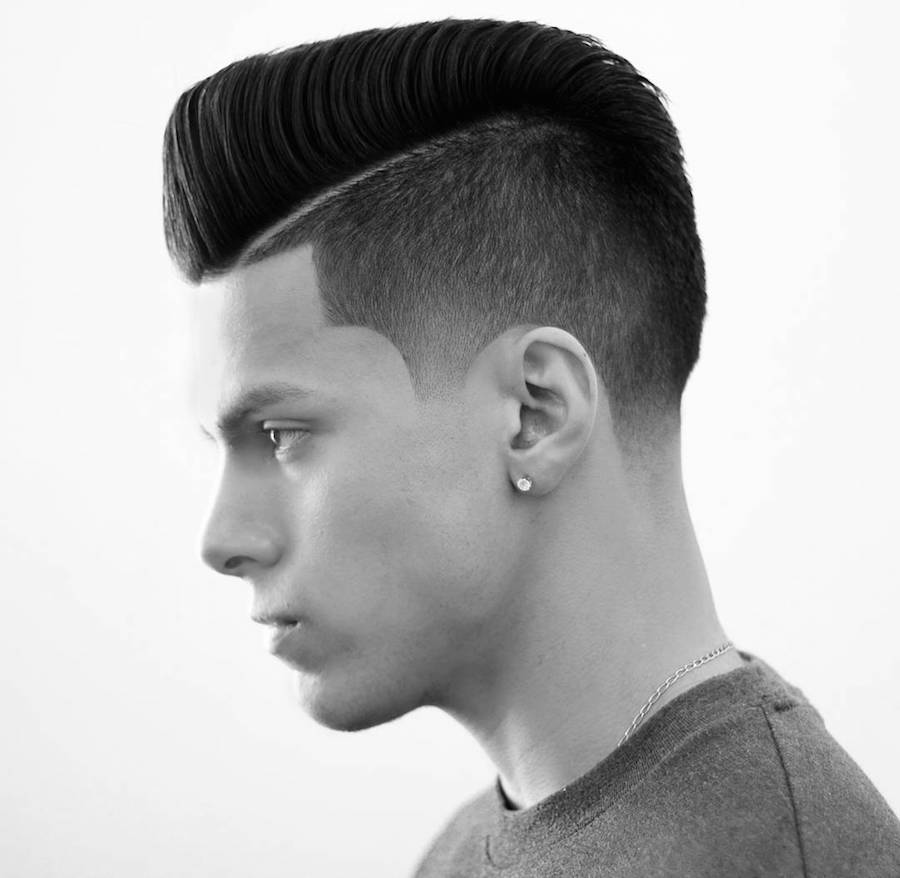 Haircut by donnyblends
Great cut, great style. There's nothing more to say.