If beauty is in the eye of the beholder, then so is style. Why commit to just one trend, when you can have them all. Here's how to wear one stylish men's haircut in five totally different styles. With a little creativity, even more looks are possible.
This long top, short sides haircut can be many different things. Whether you want to look ready to work or ready to party, there is a hairstyle to match the event and attire. You can be stylish and fashionable at the same time, balancing timeless cool with passing trends.
Different hairstyles can require the use of different hair products. For messy looks, look for a pomade that will boost texture as well as volume, like a hair wax. Low to natural shine pomades, like hair clay, work better for styles with a clean finish. Or try one of these products for thick hair if you need some extra hold.
This medium length haircut can easily be transformed into a wide range of styles. Here are 5 ideas to get you started plus a closer look at each hairstyle.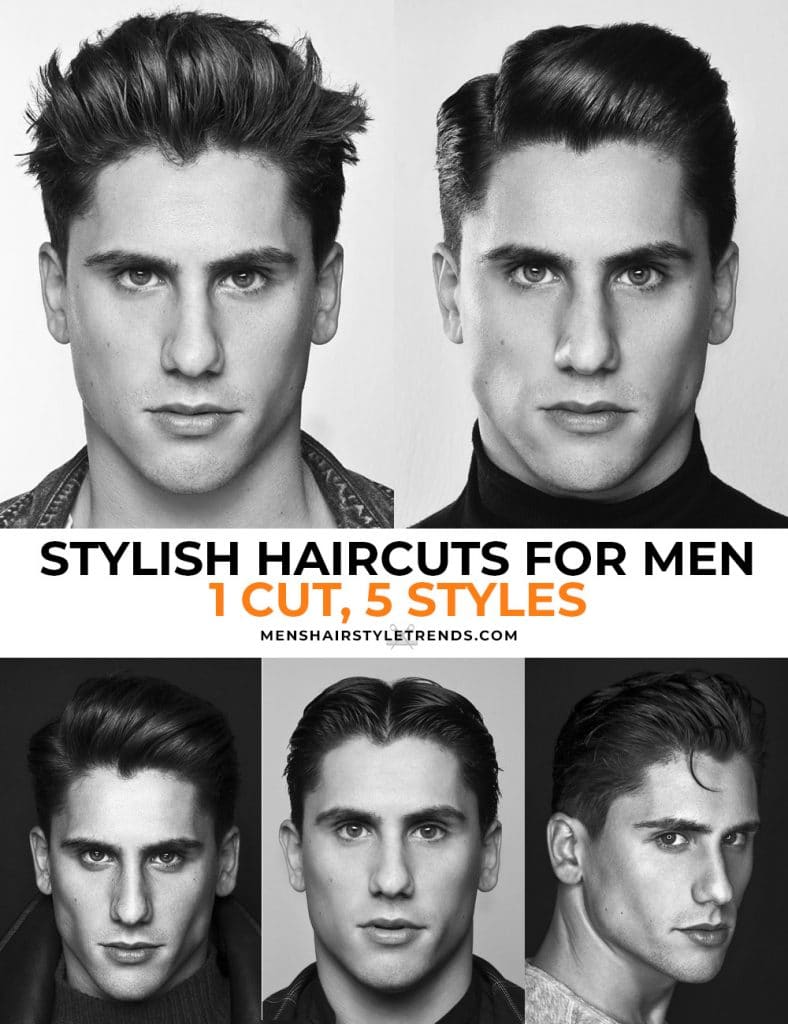 1. Textured Slick Back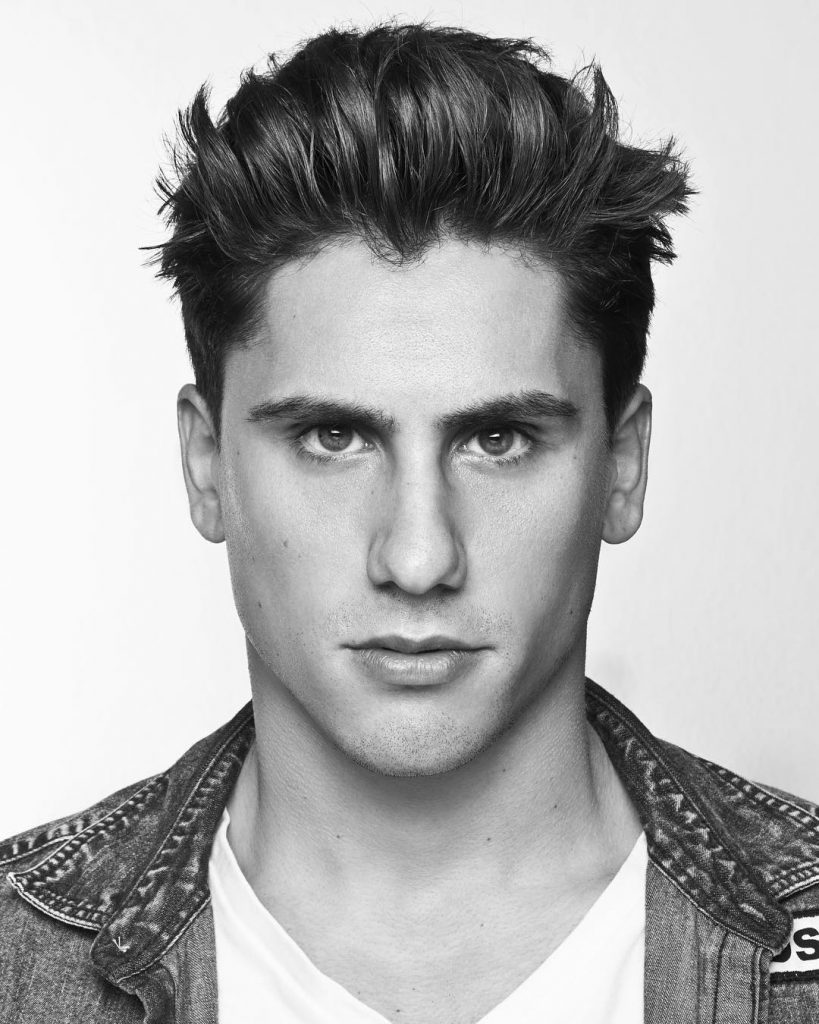 Textured haircuts are a huge trend right now. If hair doesn't have some natural wave, get the look with second-day hair or from a texturizing pomade. Style with fingers and your good. The more you play with hair through the course of the day, the better it gets.
2. Side Part Hairstyle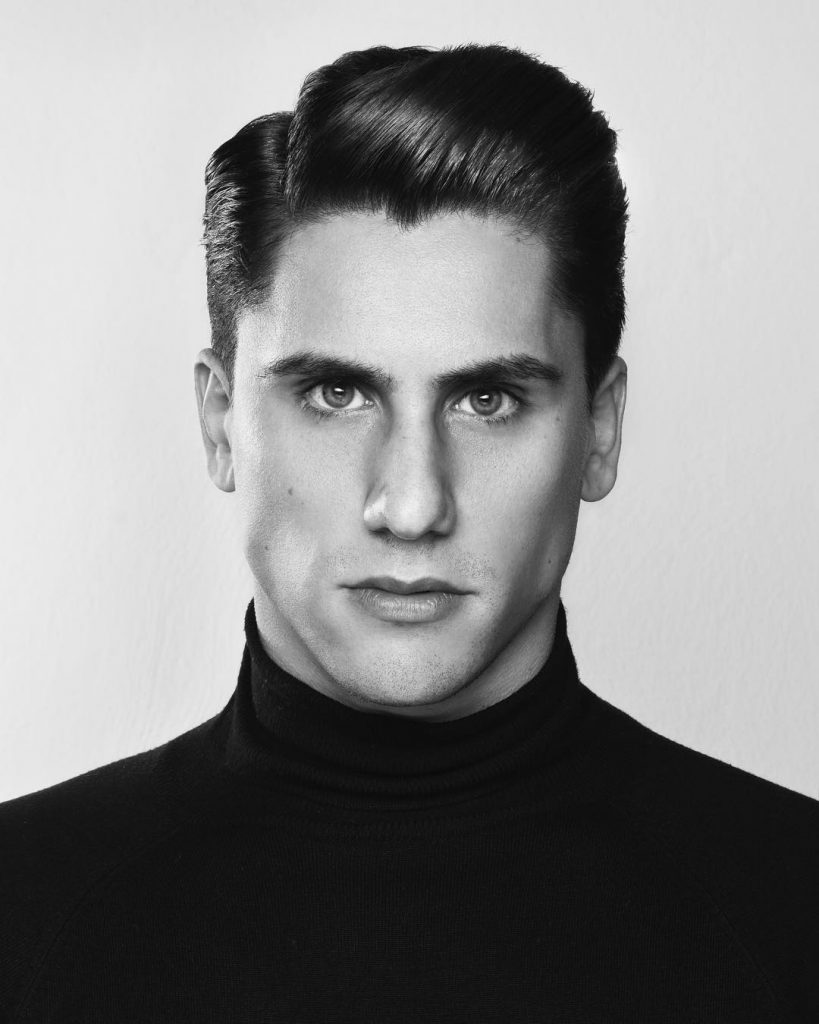 The side part is one of those enduring classic hairstyles for men that never goes out of style. Use a comb for a straight part and to get maximum volume up front. This can be an everyday look as well as a top choice for professional and formal events.
3. Swept Back Side Part Hairstyle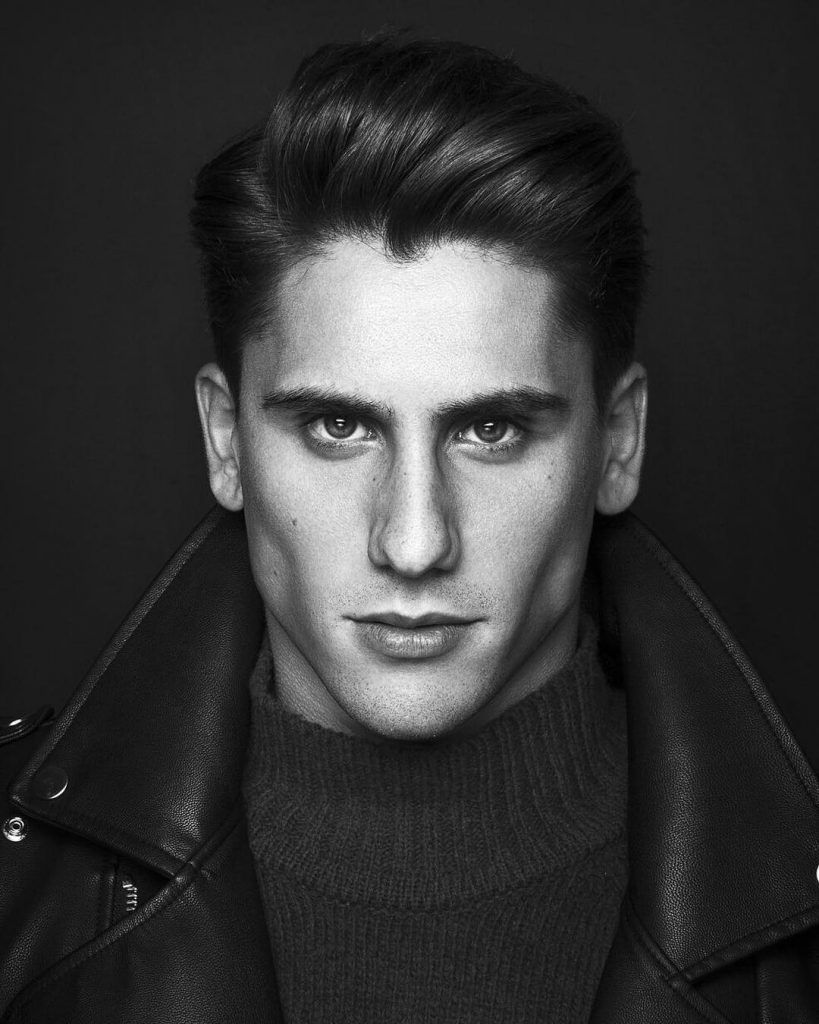 The sweep back is a looser version of the slick back with some natural flow. Finish the style by running fingers through a side part hairstyle to get the look. A reworkable product like a hair wax makes it easy to restyle this look through the course of the day.
4. Center Part Hairstyle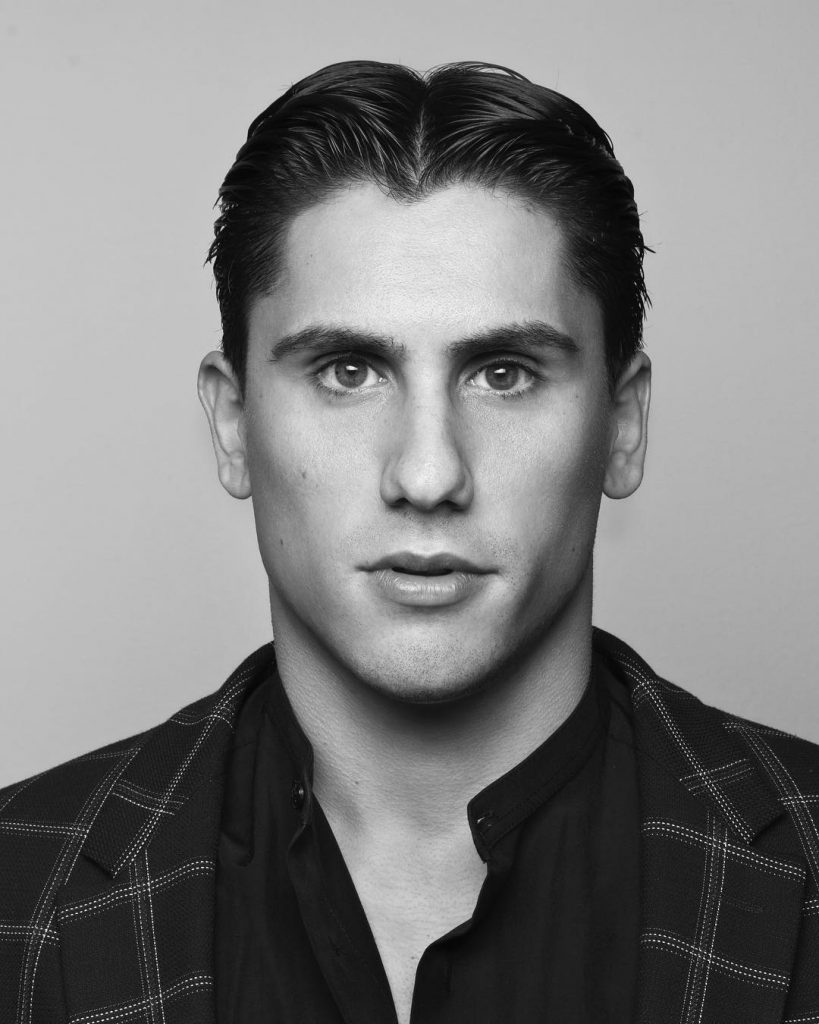 Nothing creates a more dramatic change than a new part. You can try the other side for a side part hairstyle or try this middle part. The center part goes in and out fashion but it will never go out of style. This version is slightly off to one side. The look works equally well with this polished suit as it would with a Canadian tuxedo.
5. Messy Pomp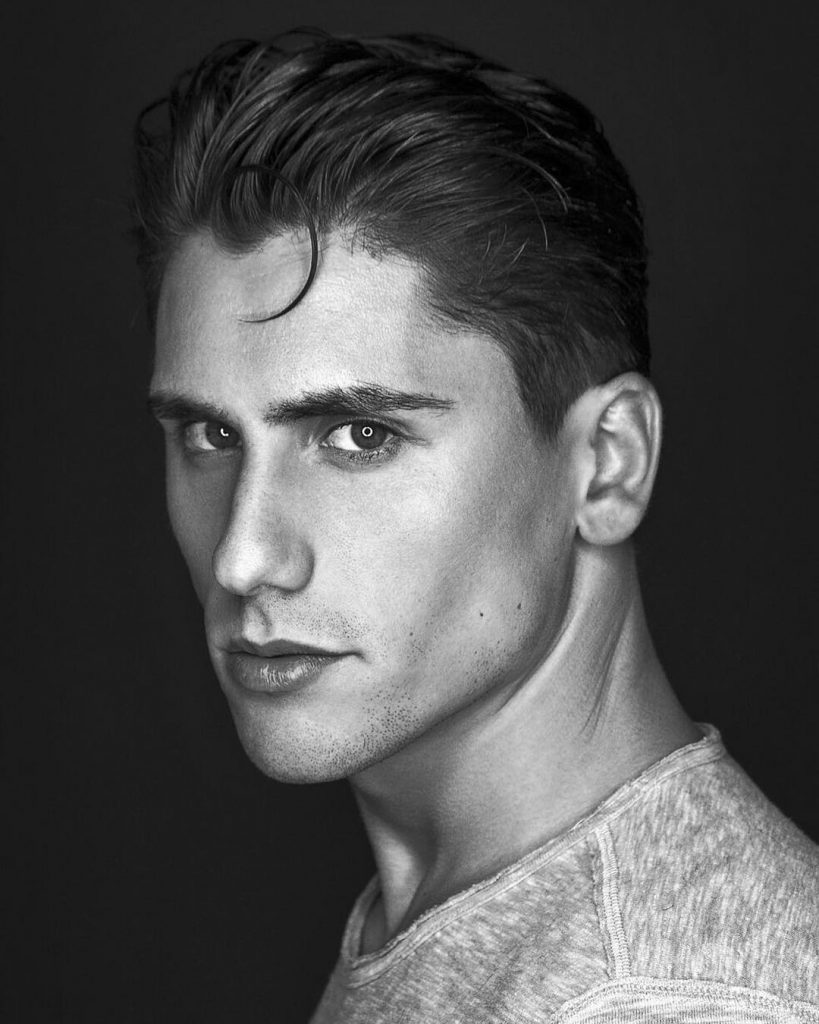 This textured pomp with a loose tendril over the forehead is one of the best 90s hairstyles for men. Inspired by James Dean, you've seen it on Leo DiCaprio and Johnny Depp at the beginning of their careers (before they wore man buns). It's a modern update to the classic greaser style. Pair this bad boy hairstyle with a leather jacket.
These five hairstyles aren't the only ways to style this versatile and stylish men's haircut. For more ideas check out these quiffs, spikes, and flow hairstyles. These looks would also work with a taper fade or fade at the sides and back.