The holiday season is in full swing so we have another set of cool men's hairstyles for you, so you can look good at all the parties. Barbers around the world are busy working hard and putting out some great new styles out every single day.
Creativity is at an all-time high right now in barber shops. So many new hairstyles for men to choose from. We have added new barbers to the mix here and new types of haircuts to tempt your wild side.
So, yeah you can go out and get your usual super clean men's classic short haircut, it's never going to let you down. If you're serious, you can stick with that.
But if you want to get noticed, grow your hair out a bit on top so your barber (and you) can work with that extra length and do something more unique with both the cut and hairstyles. Textured and messy hair that shows interesting movement and looks cool. You have modern pompadours, new versions of the faux hawk and mohawk, undercuts with longer messy hair, plenty of choices.
Okay, let's check out the latest cool men's hairstyles and new haircuts you can try out next time you visit the barber.
Cool Men's Hairstyles
1) Long Curly Hair + High Skin Fade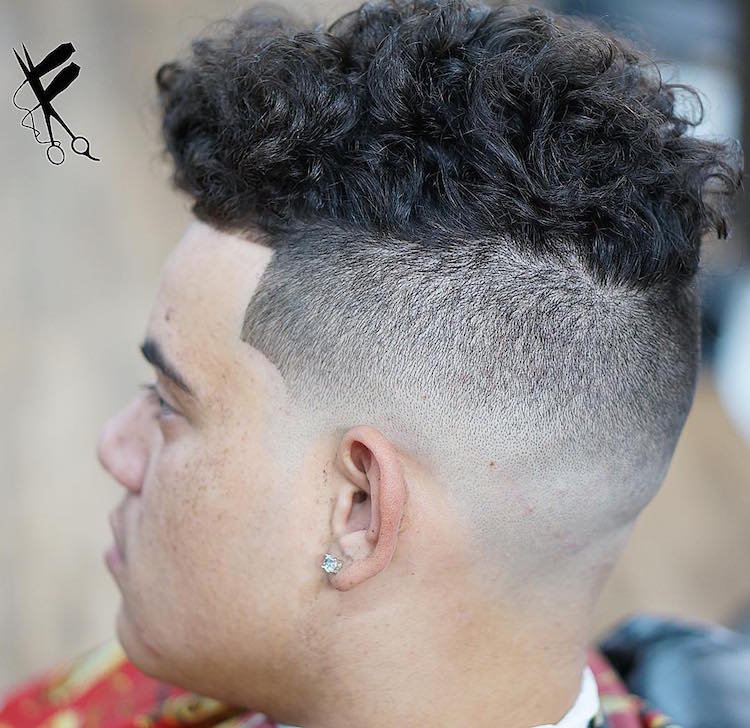 Haircut by Frank Soto
2) Longer Straight Hair + High Skin Fade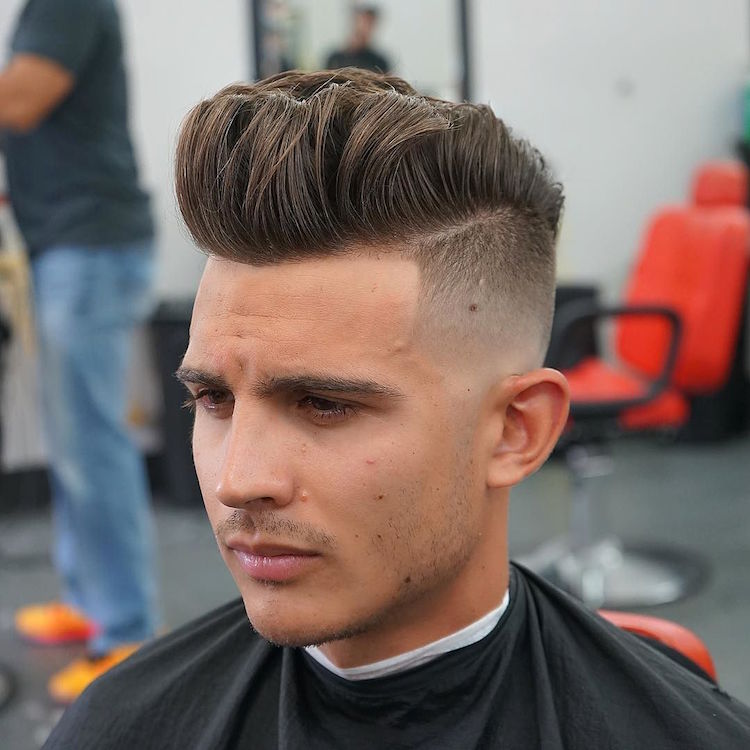 Haircut by Level
3. Amazing Pompadour – Totally Cool.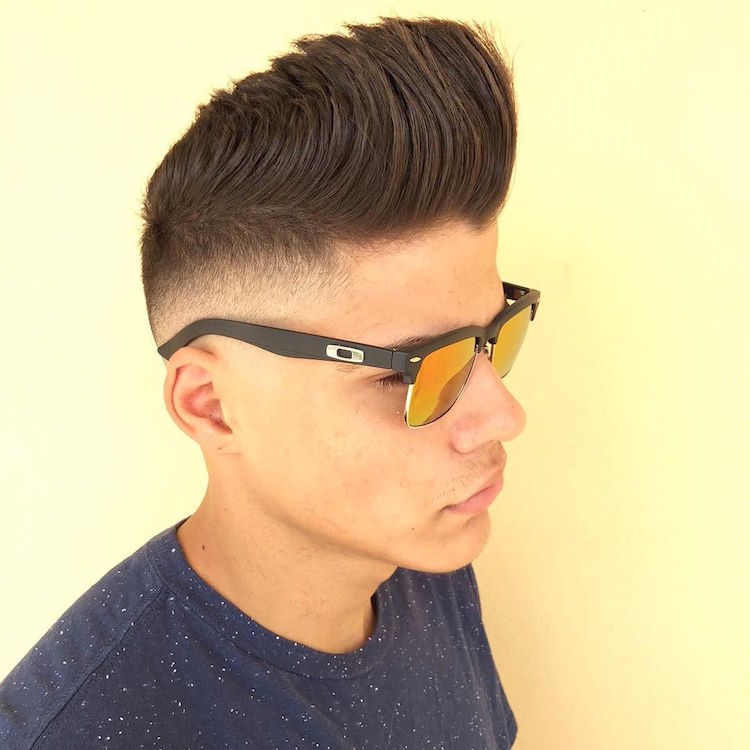 Haircut by Louis Correa
4. Hard Part + Combover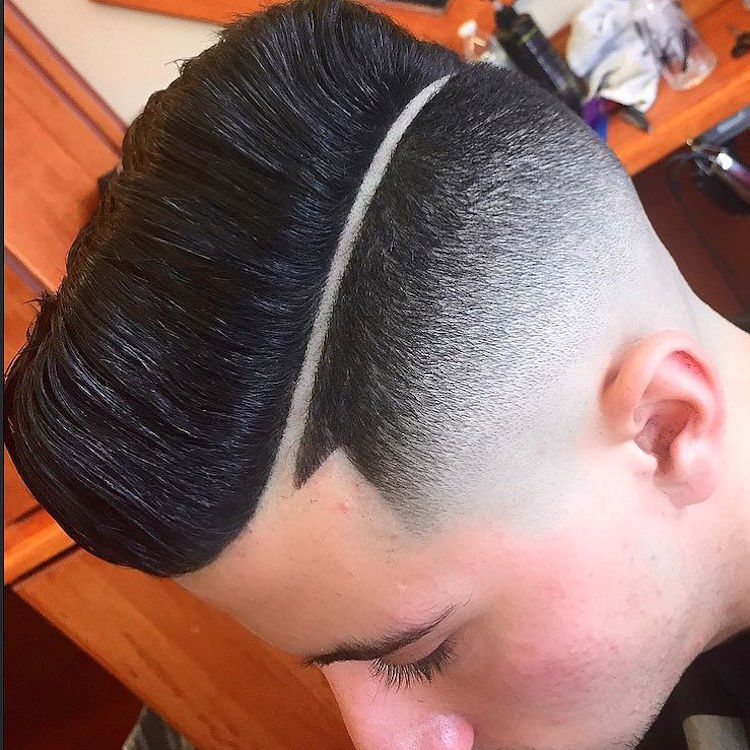 Haircut by Moody OC at OfficialCuts in Chicago
5. Cool Skin Fade + Waves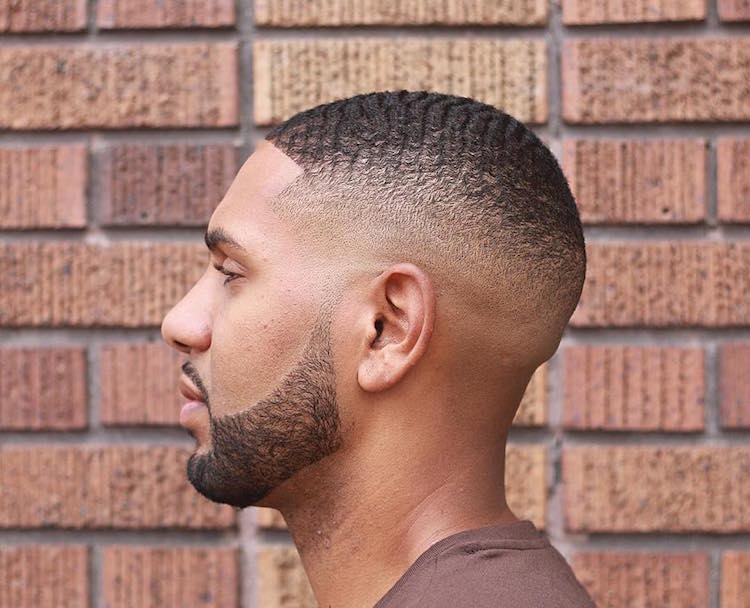 Haircut by Jose Montejano
6. Slicked Back Dry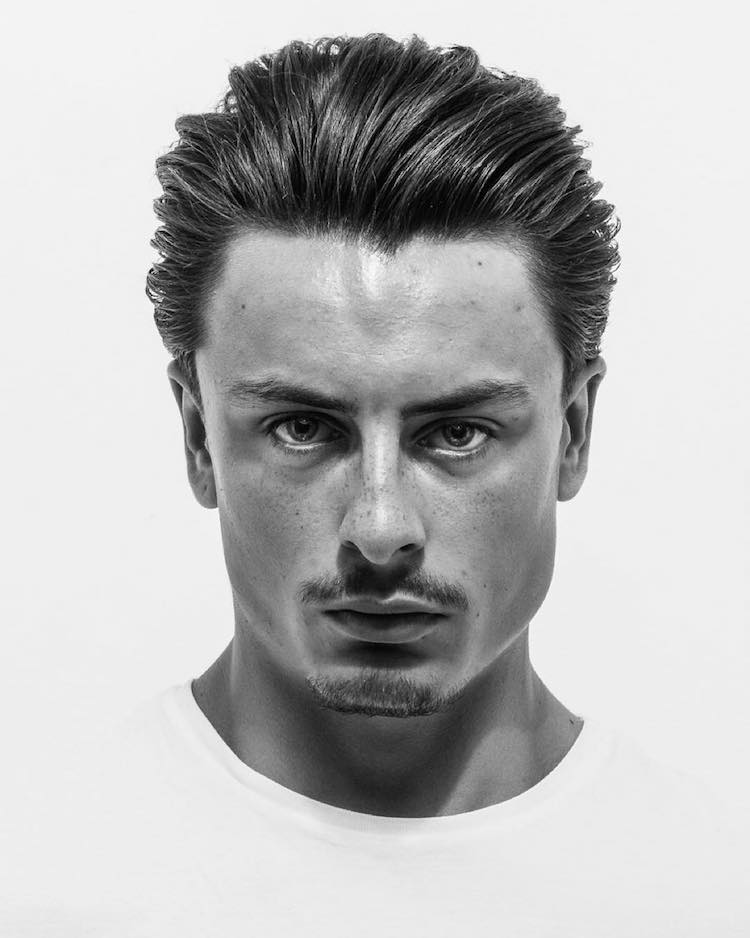 Haircut by Rhys Green
7. Crazy Double Surgical Hard Part Undercut/Mohawk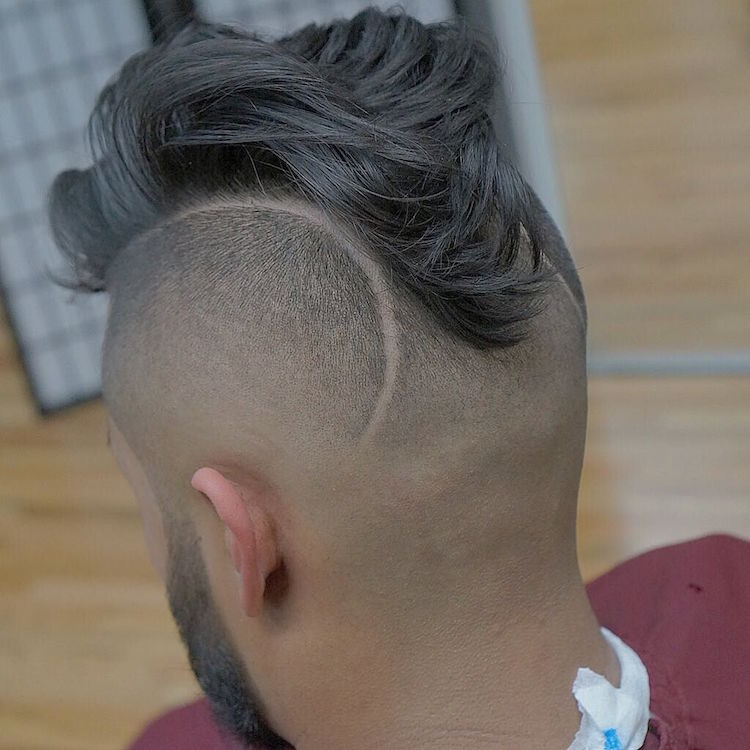 Haircut by P. DeSales at DTown Barbers
8. Longer Messy Hair + Drop Fade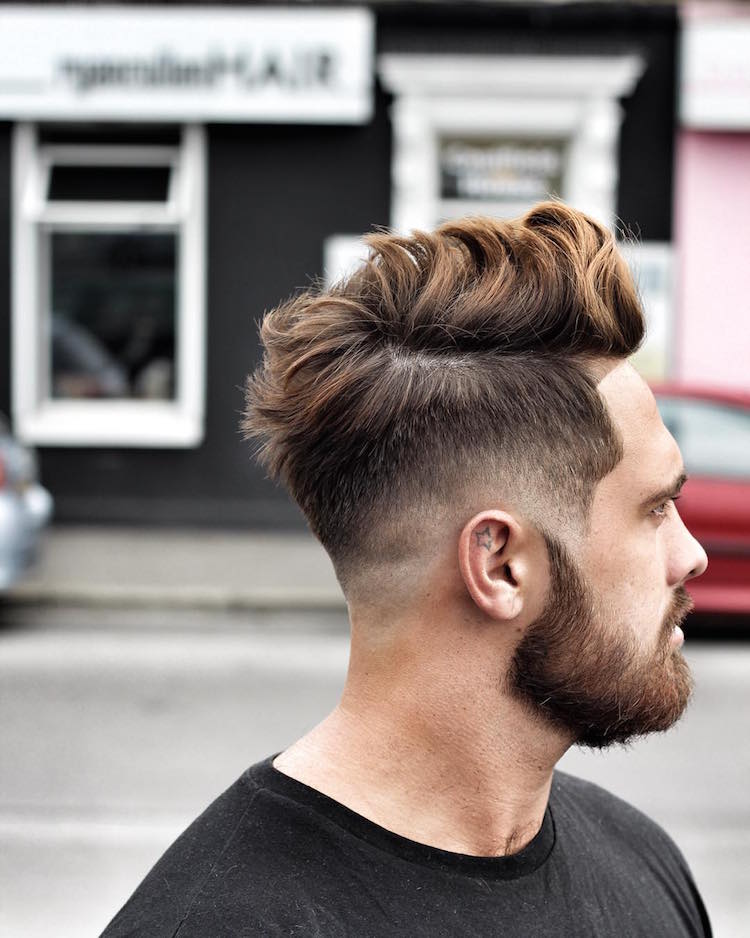 Haircut by Ryan Cullen
9. Cool Temple Fade / Blowout Haircut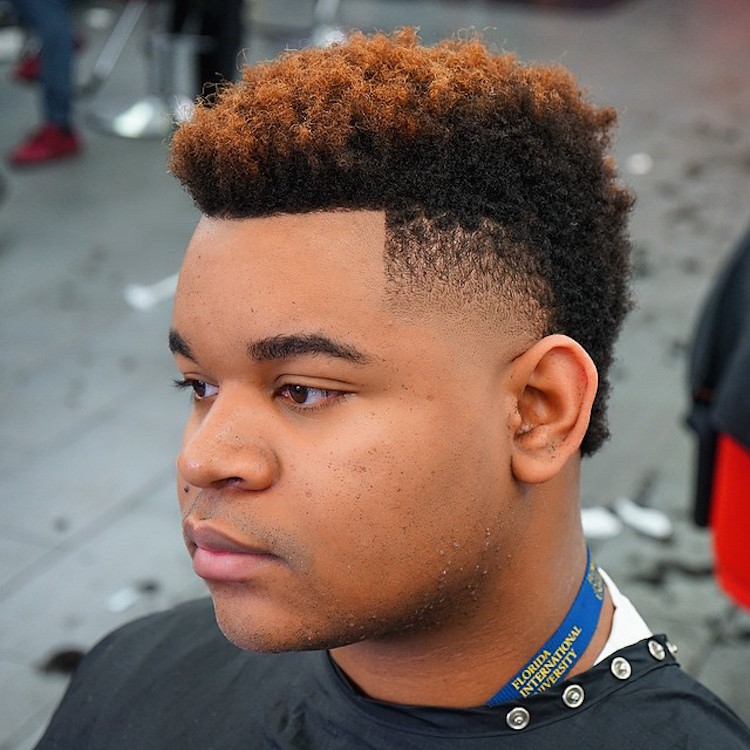 Haircut by Level 137
10. Slicked Back Undercut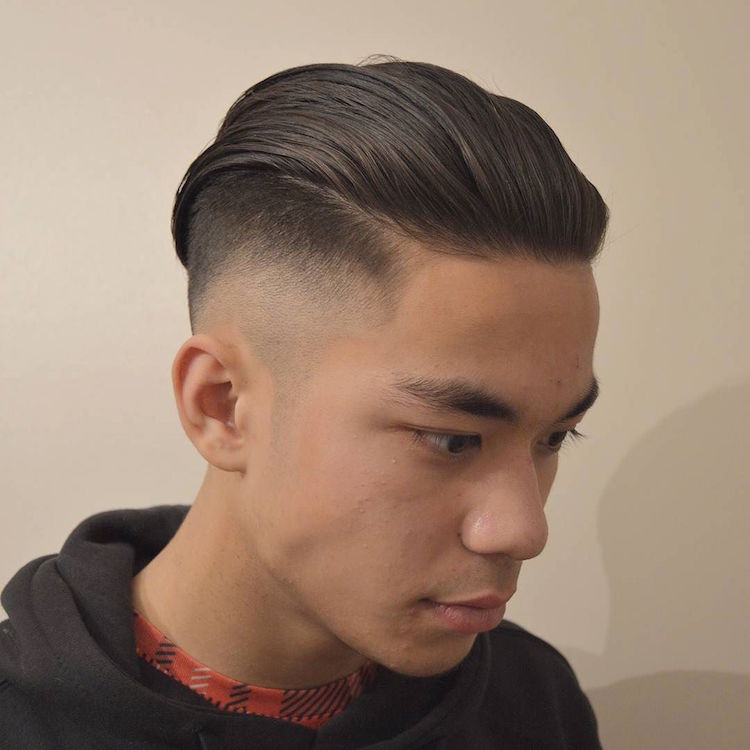 Haircut by Ian Dodds
11. Big Curly Faux Hawk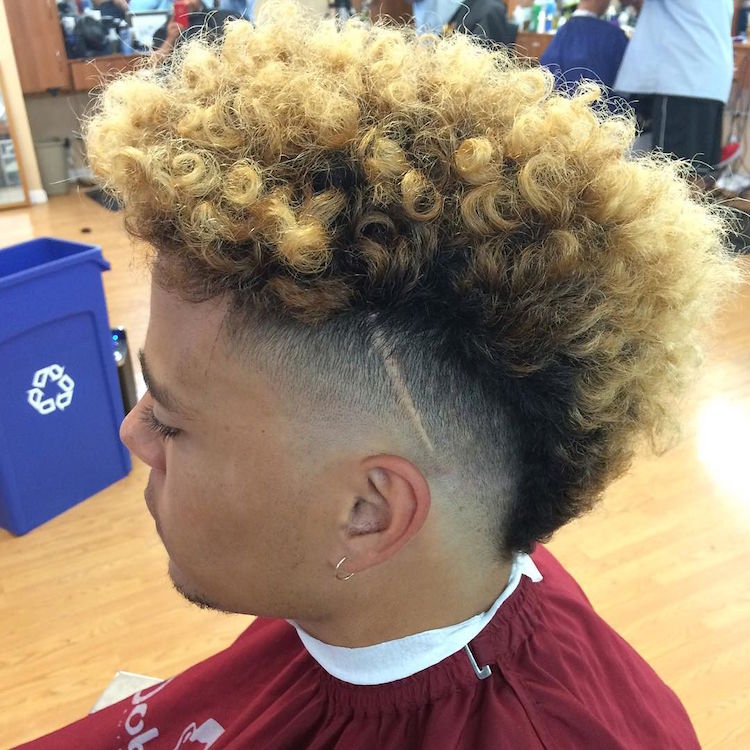 Haircut by Brian Lopez
12. Cool Messy Long Hair + High Skin Fade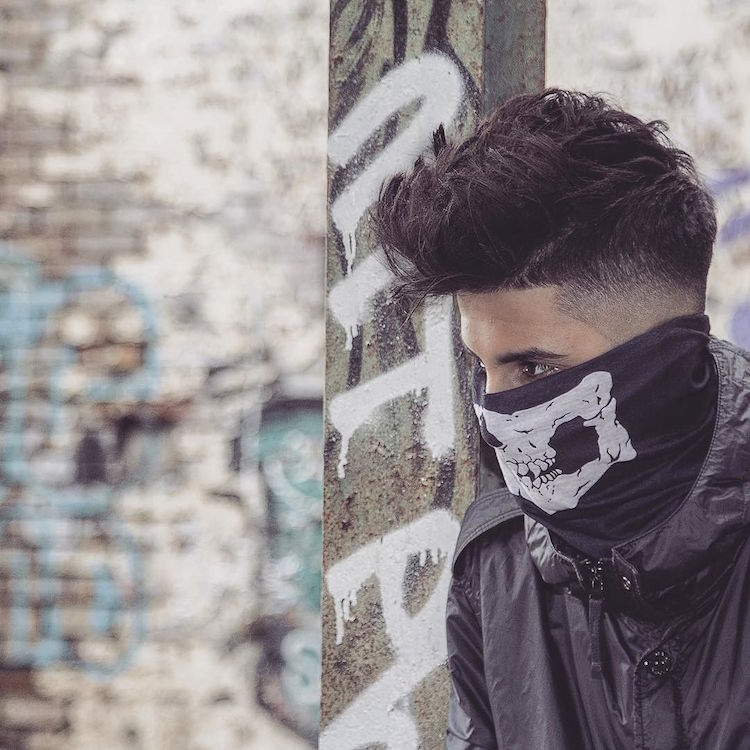 Haircut by Danny&Co Barbers
13. High Skin Fade Slicked Combover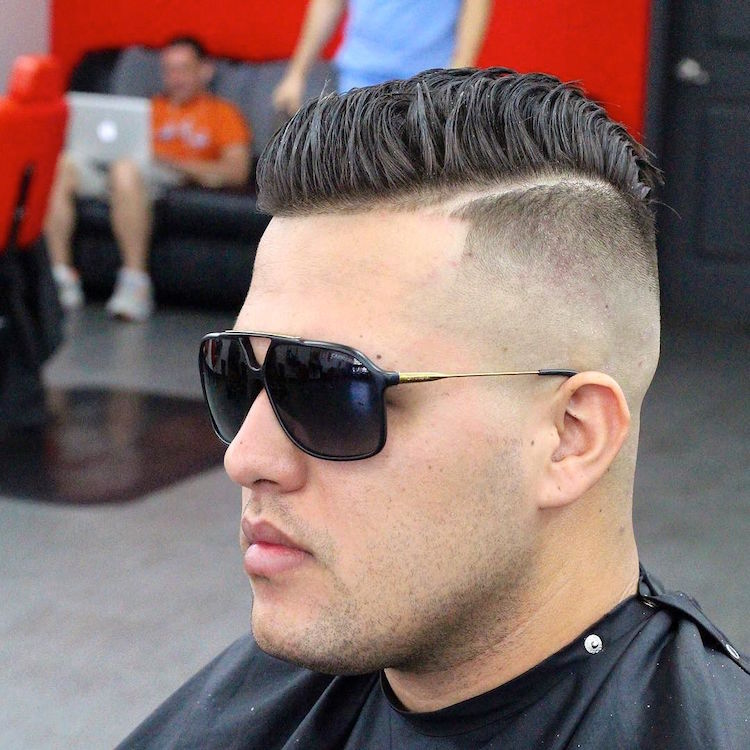 Haircut by Jorgethoo
14. Hard Part Racing Stripe + Textured Quiff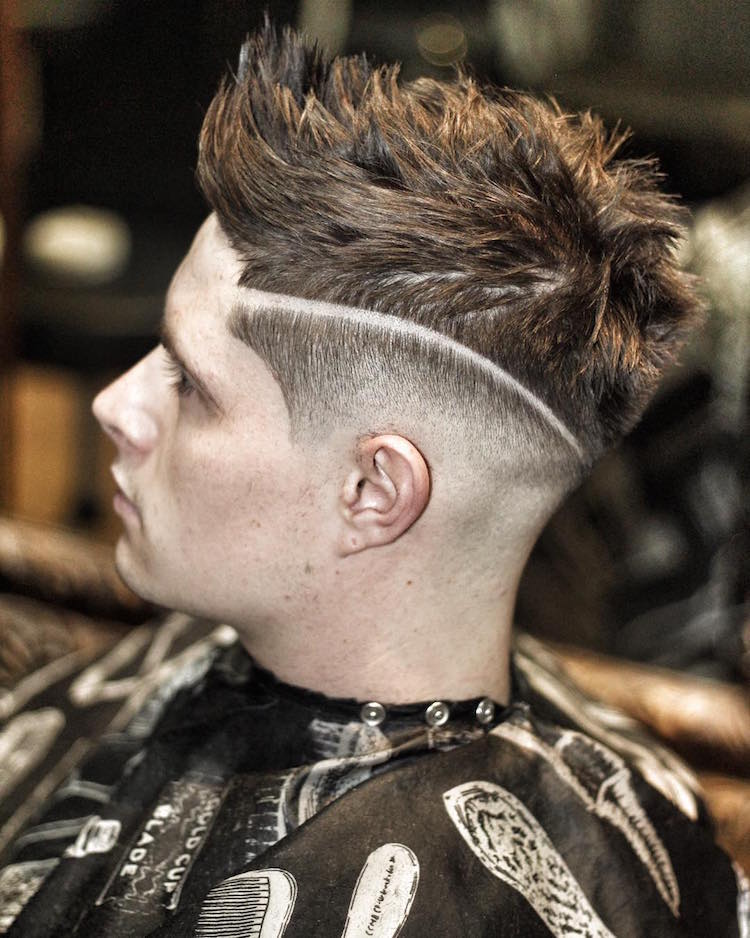 Haircut by Ryan Cullen
15. Cool Hard Part Combover Pompadour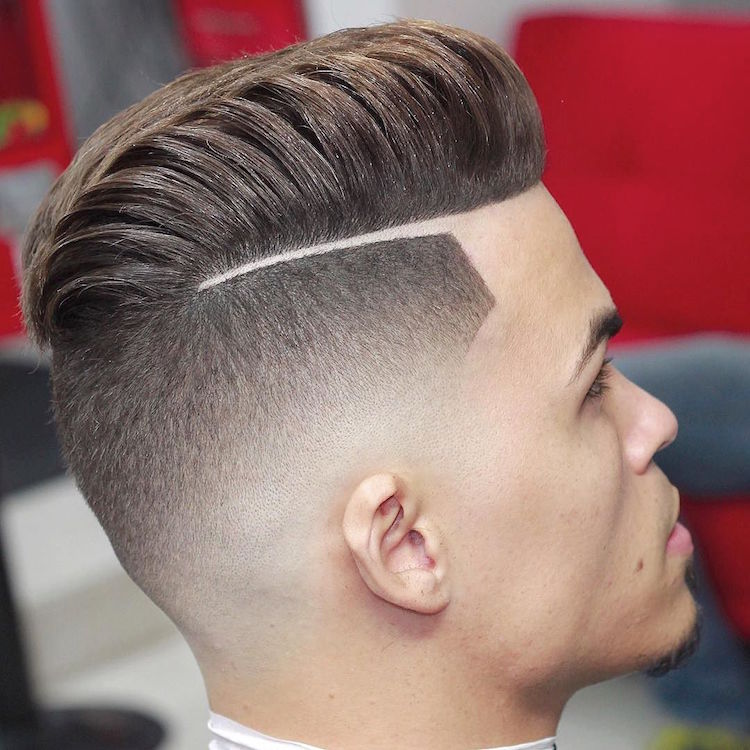 Haircut by Wester
16. Mohawk + Surgical Part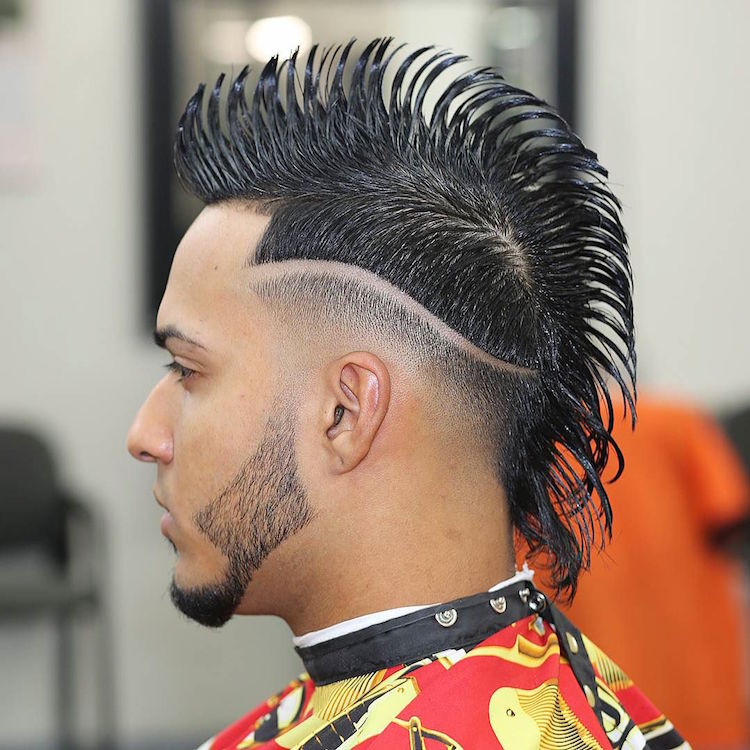 Haircut by Beboprbarber
17. Classic Super Short Line-Up Haircut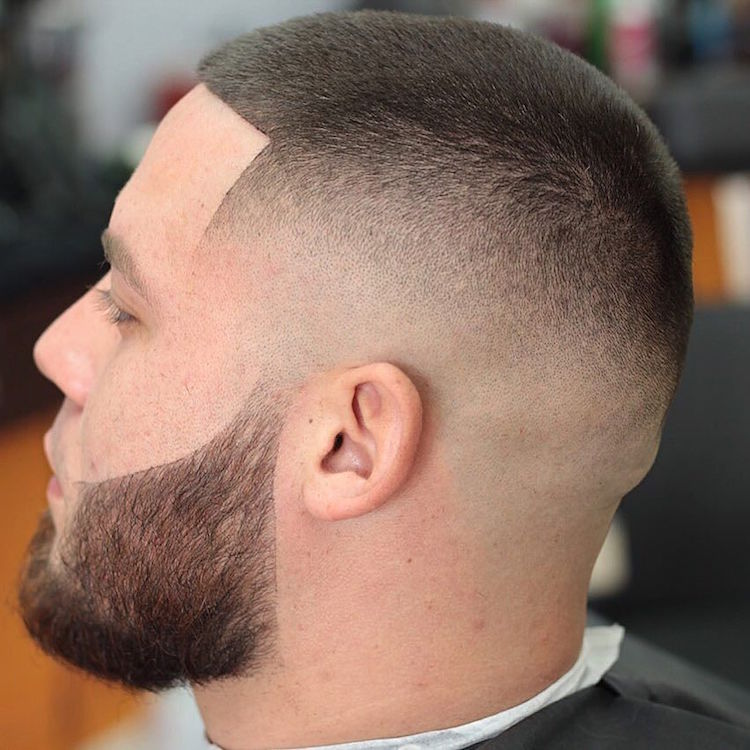 Haircut by Joel Nunez
18. Skin Fade Natural Hair Combover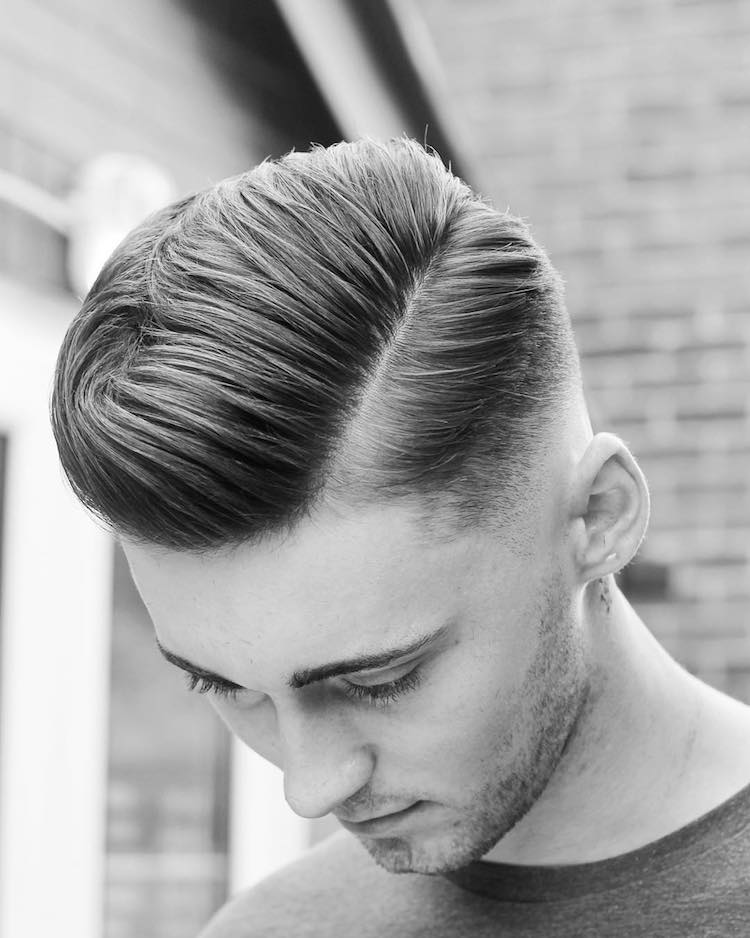 Haircut by Reece Beak
19. Modern Jelly Roll Undercut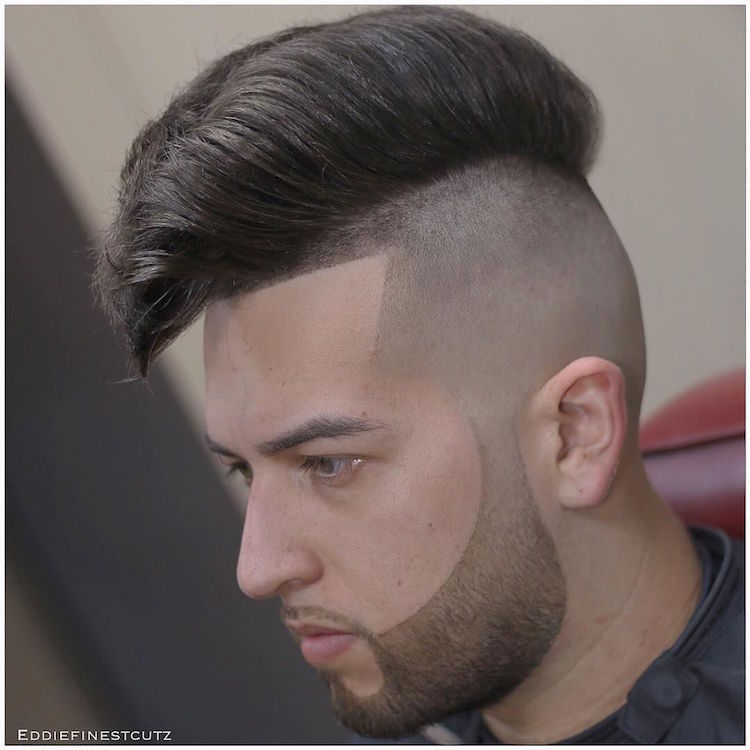 Haircut by eddiefinestcutz
20. Fine Blowout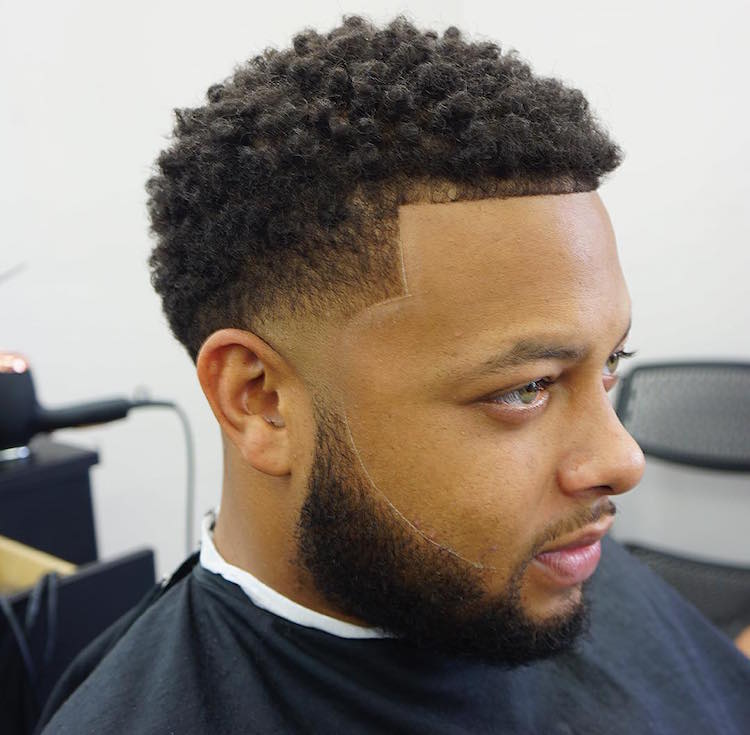 Haircut by criztofferson
21. Cool Slicked Undercut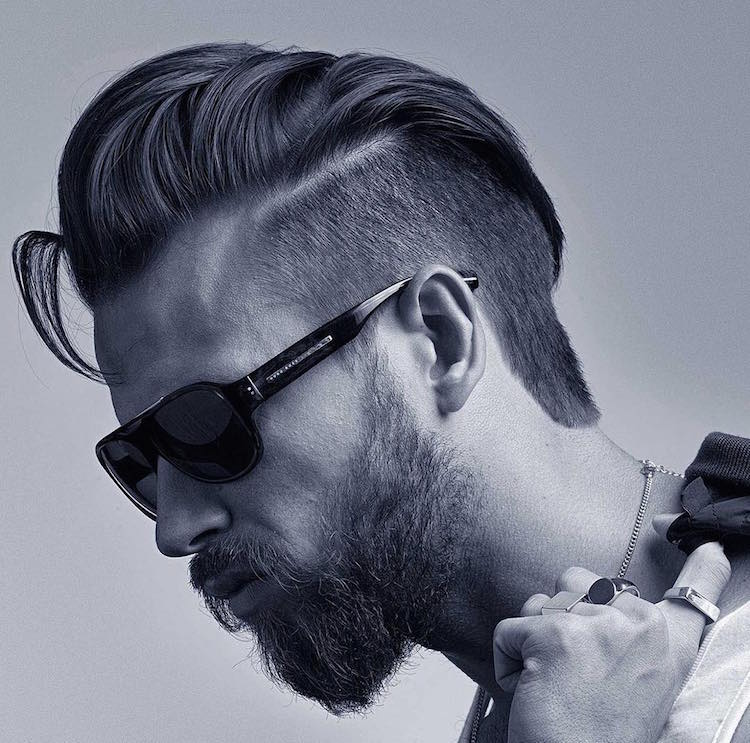 Haircut by Ben Hards
22. Long Fringe + Low Fade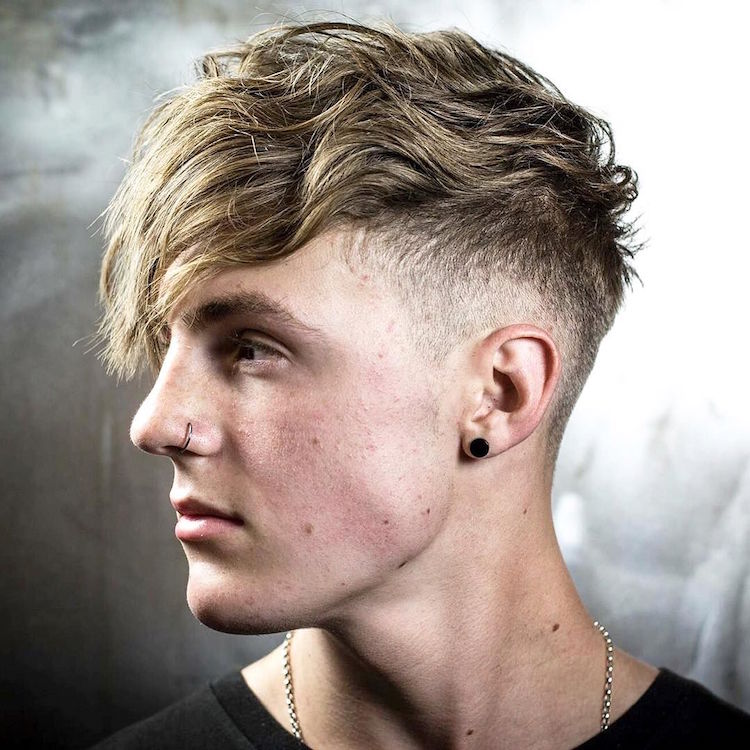 Haircut by Braid Barbers
23. Cool Hair Design + Curly Faux Hawk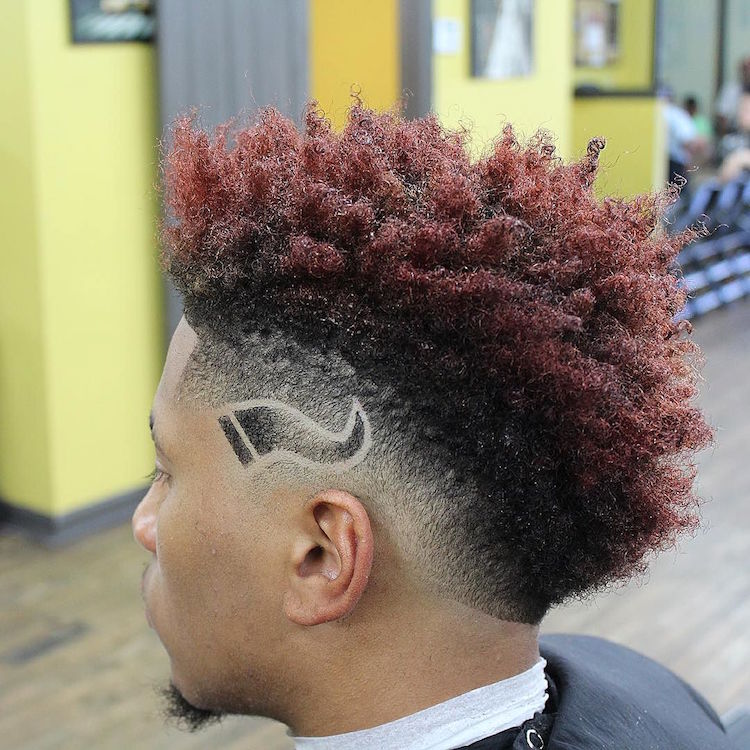 Haircut by Rich "Smash" Payne
24. Super High Fade + Long Messy Hair Blow Dried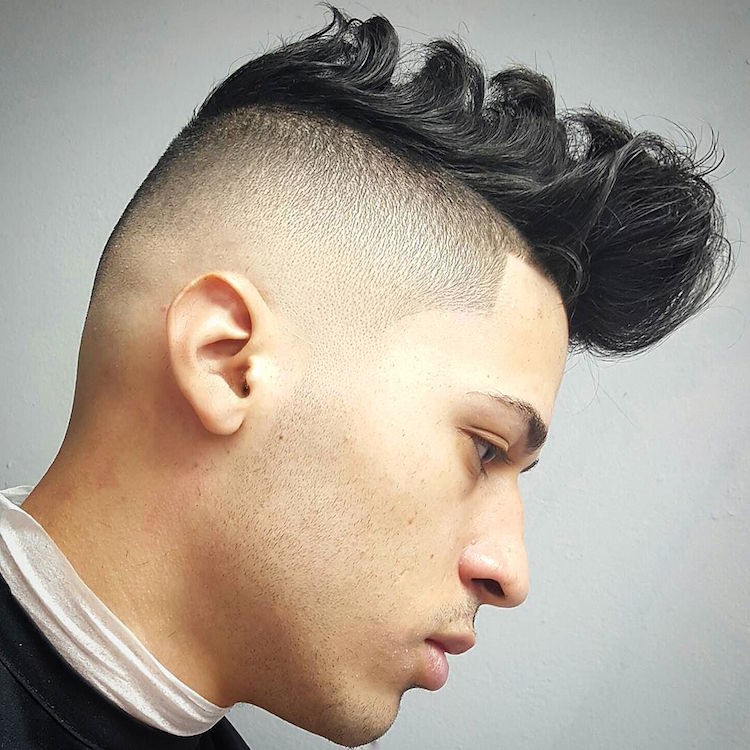 Haircut by Sky Salon
25. Faux Hawk
Haircut by Joel Nunez
26. Short Haircut With Hair Design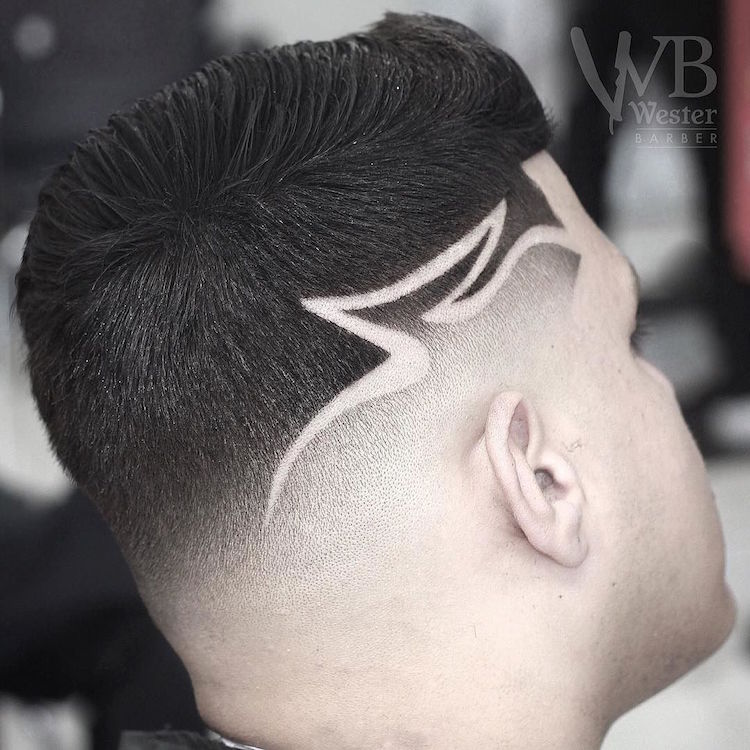 Haircut by Wester
27. Shaped Flat Top + Surgical Part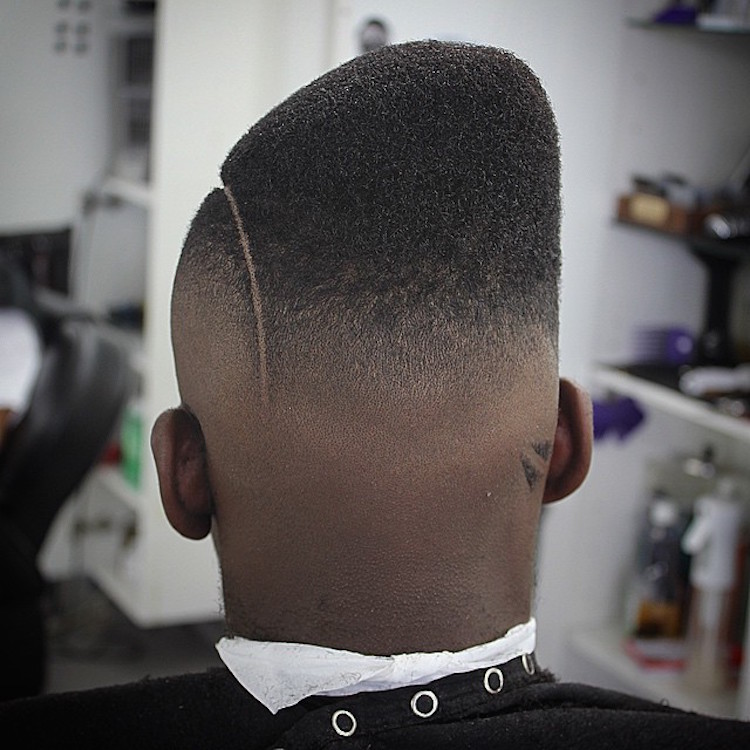 Haircut by Bonez Da Goat
28. Another Killer Shape + Temple Fade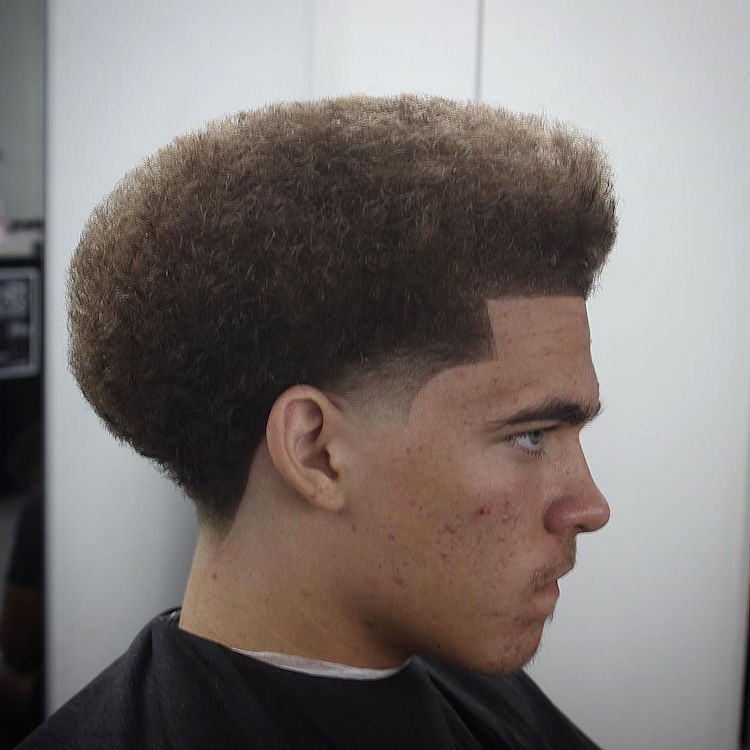 Haircut by Bonez Da Goat
29. Undercut + Long Hair / Fringe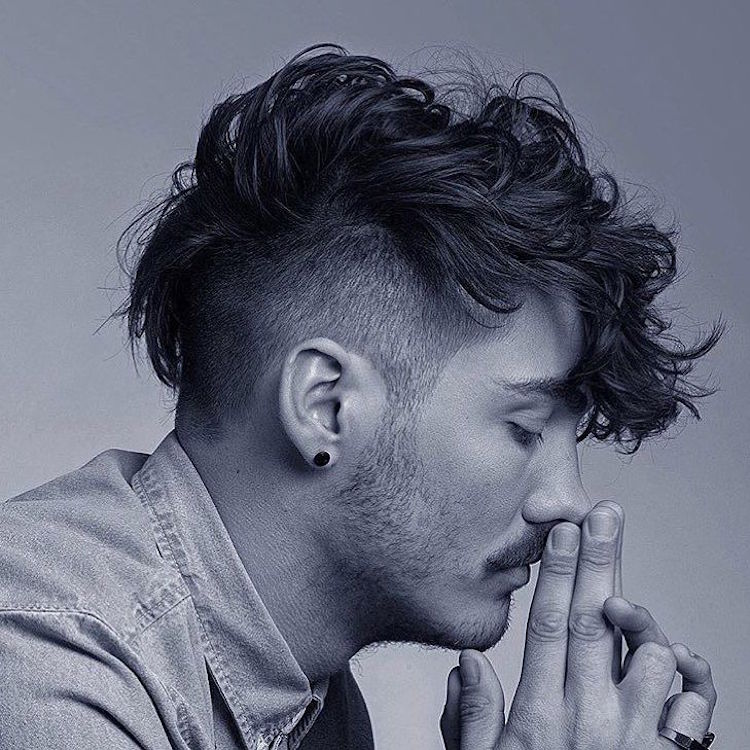 Haircut by Ben Hards
30. Short Haircut For Thick/Wavy Hair + Skin Fade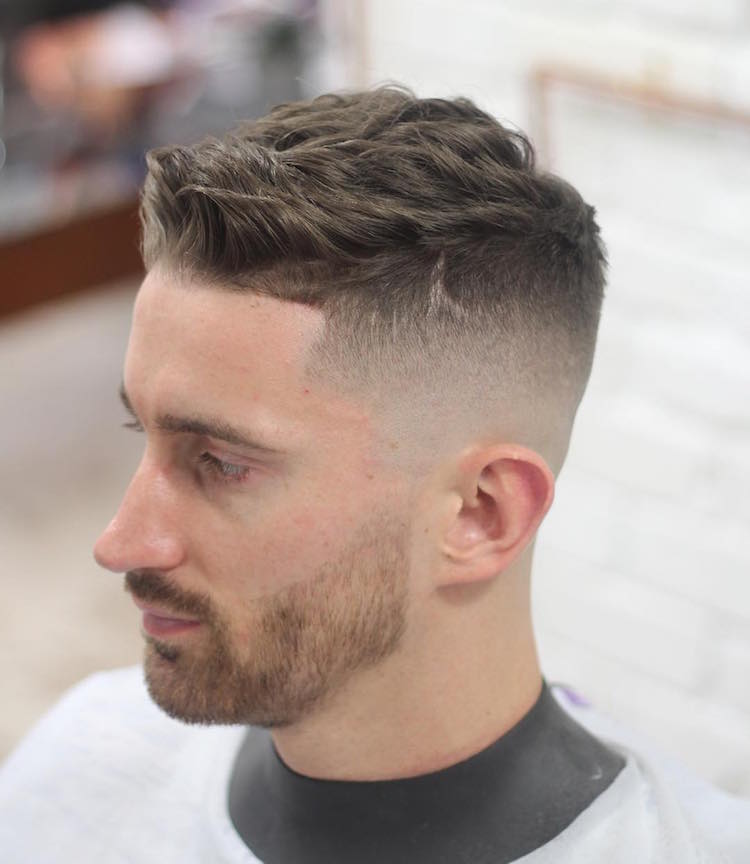 Haircut by Reece Beak
31. Awesome Lines + Waves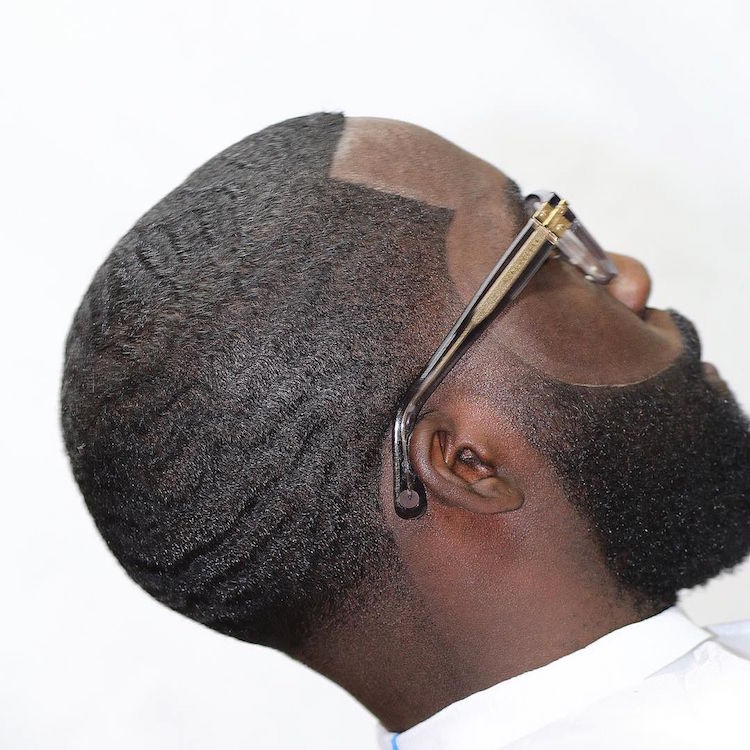 Haircut by eddiefinestcutz
32. El Classico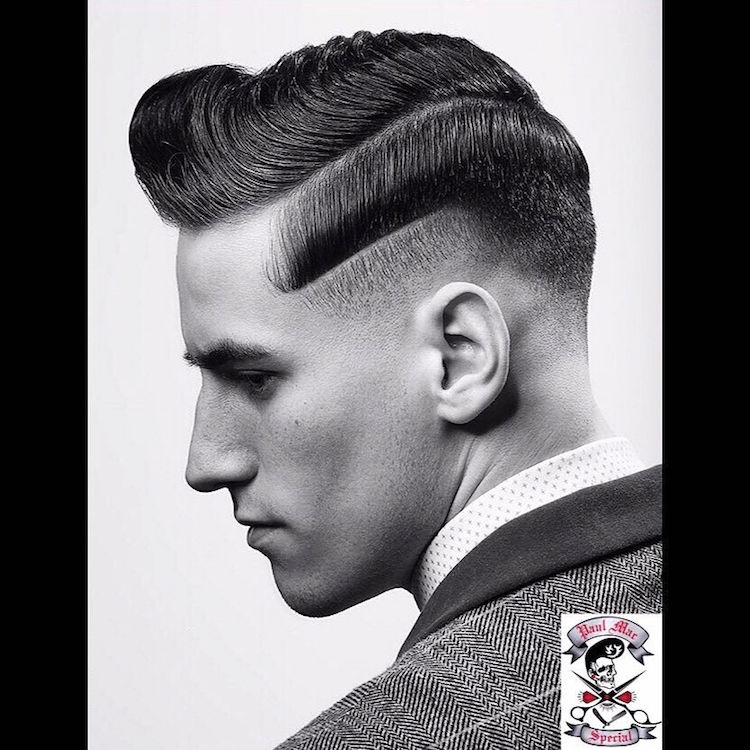 Haircut by Paul Mac Special |Photo by mikibarlok
33. Skin Fade Pomp With Double Razor Side Part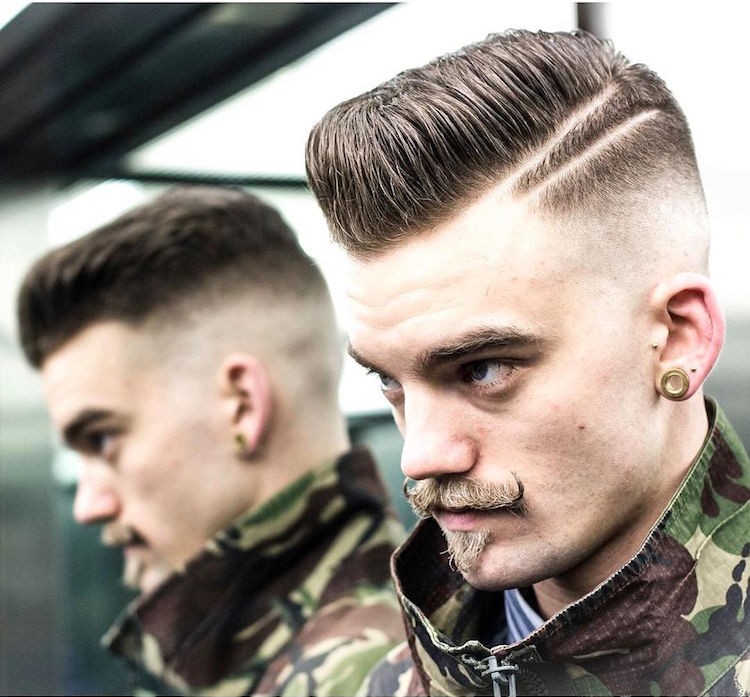 Haircut by Braid Barbers
34. Medium Hair Blown Dry + Fade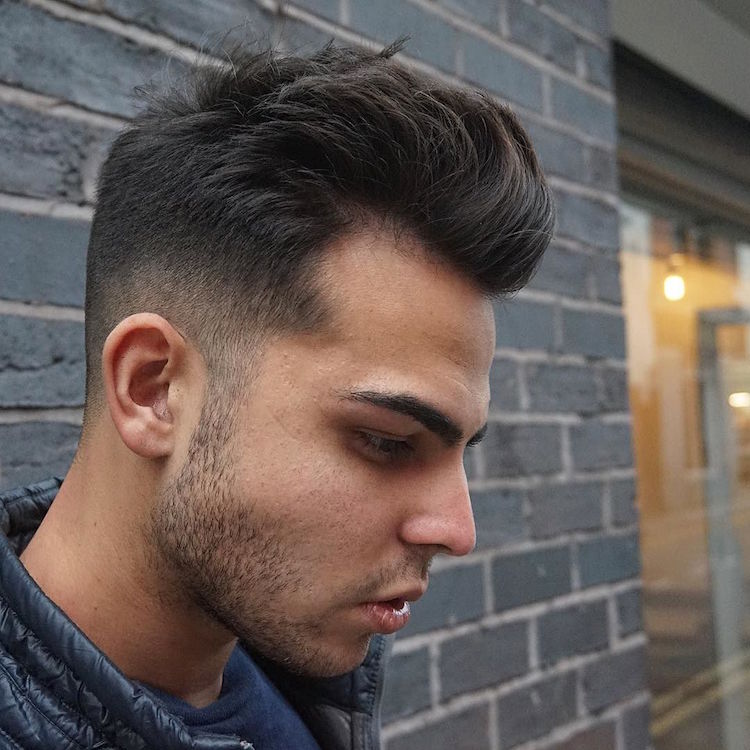 Haircut by Ross Parlane Barbershop
35. Another Cool Pompadour Haircut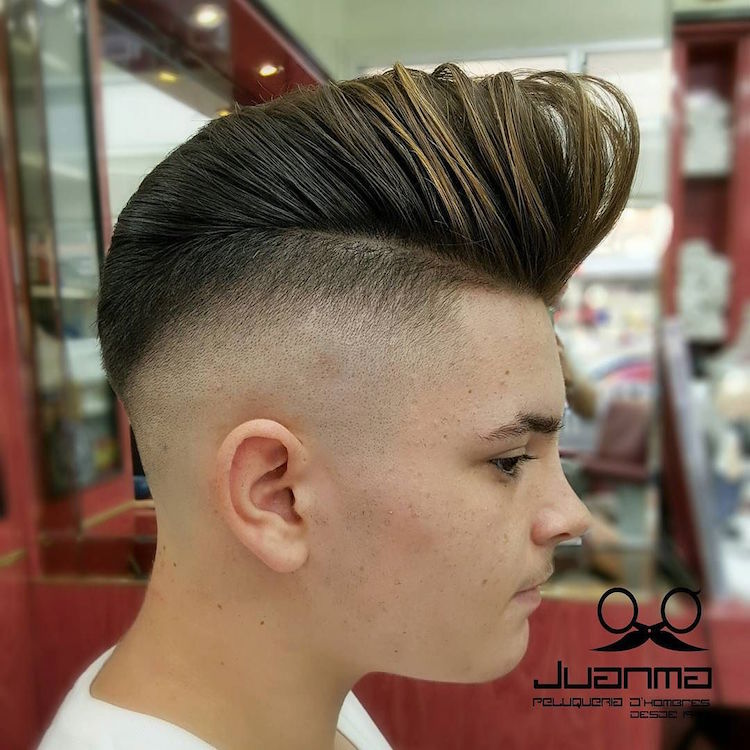 Haircut by juan manuel ortiz abad
36. High Fade + Long Natural Hair Blown Back Dry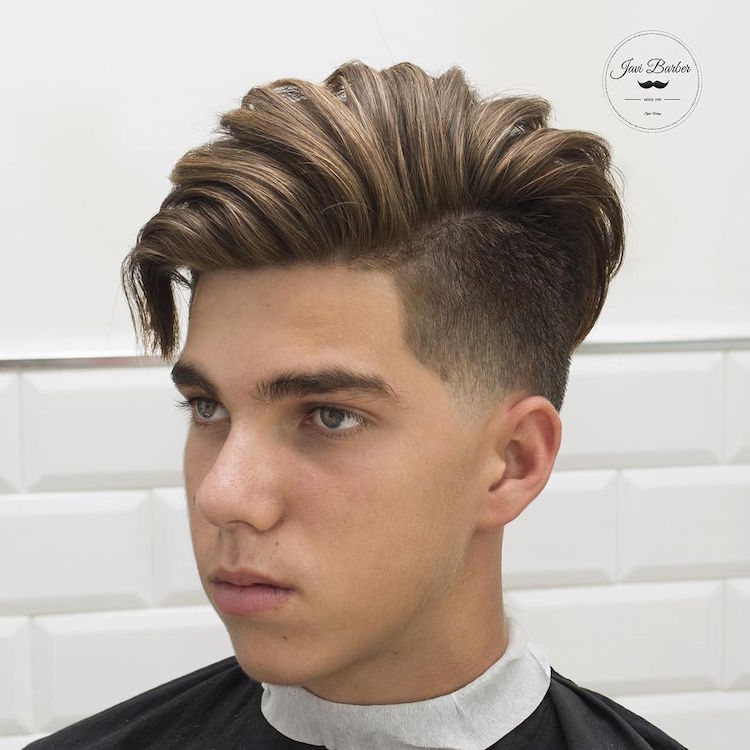 Haircut by Javi The Barber
37. Skin Fade + Curl Sponged Haircut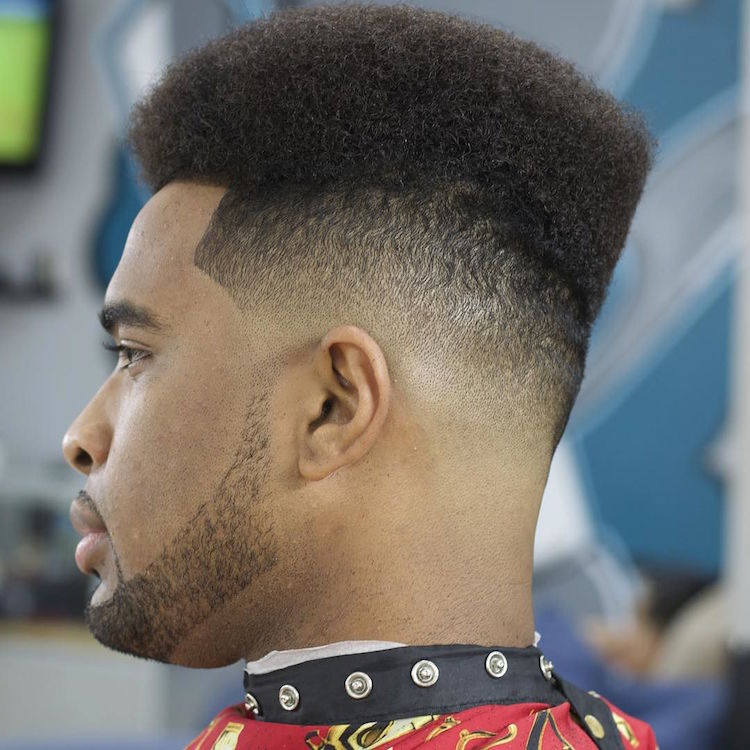 Haircut by Jose Floridas
38. Undercut + Long Curly Fringe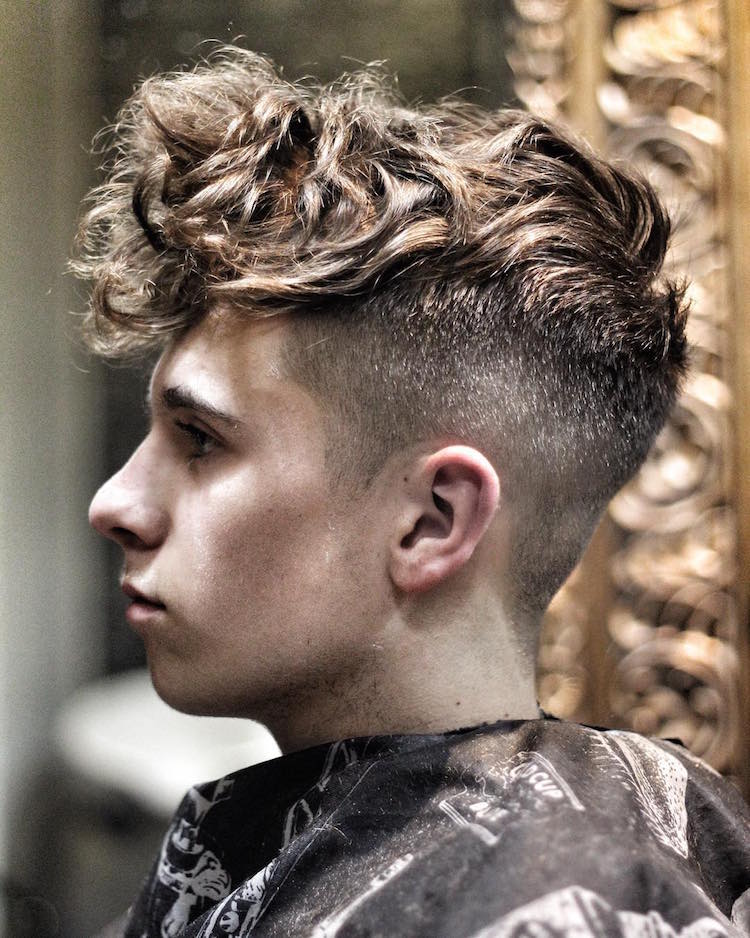 Haircut by Ryan Cullen
39. Slope Fade Part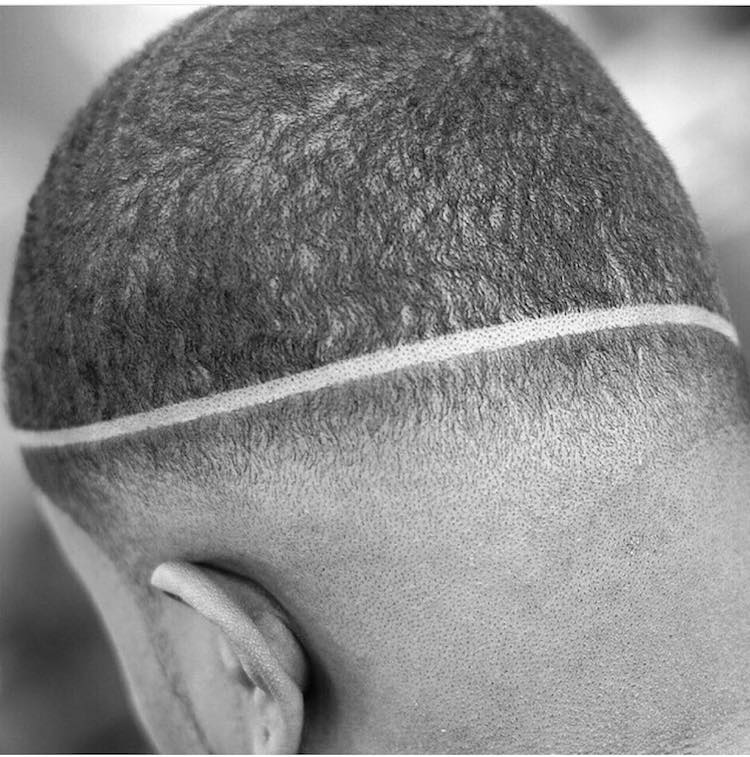 Haircut by Nick The Barber
40. Bald Fade + Messy Asymetrical Look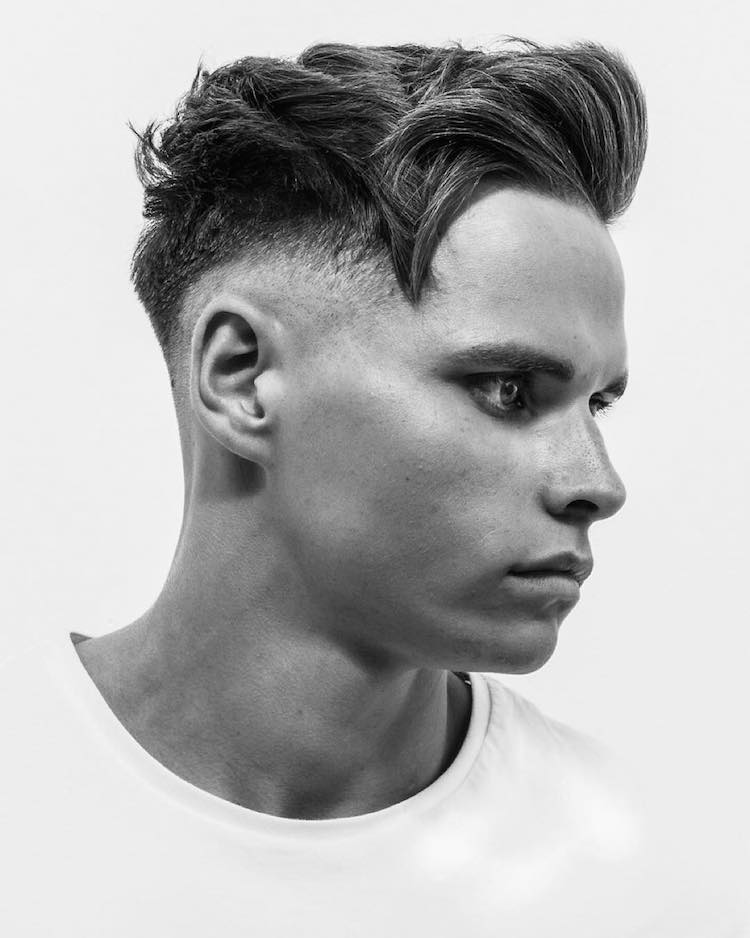 Haircut by Rhys Green
41. Tape Up Haircut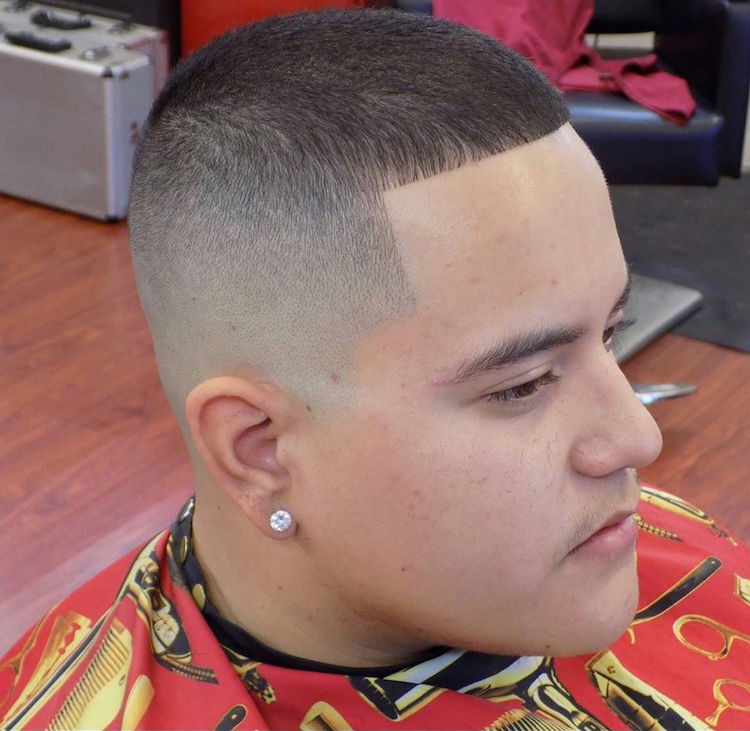 Haircut by Gabriel The Barber
42. Long Hair Cleaned Up With Scissor Cut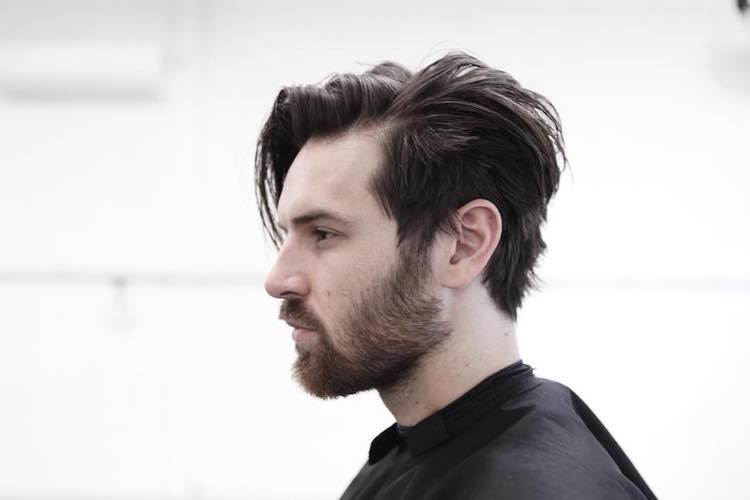 Haircut by Morris Motley
43. Wild Pompadour Blown Dry + High Fade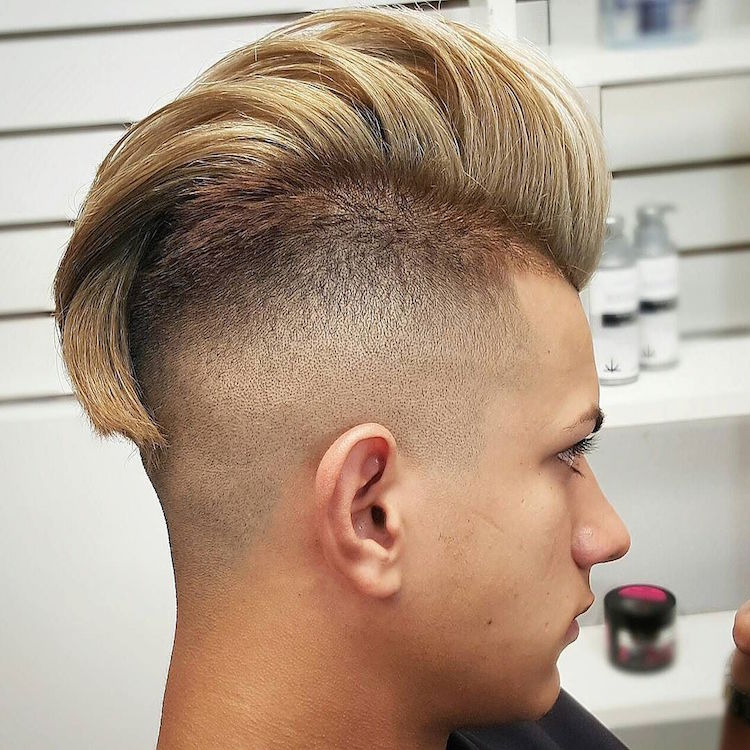 Haircut by Sky Salon
44. Short Haircut For Wavy Hair + Nice Movement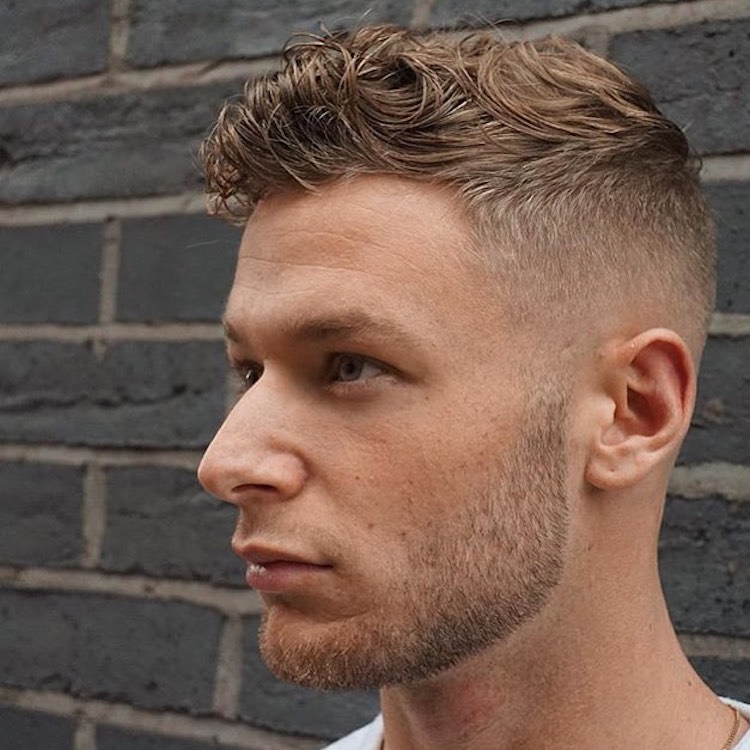 Haircut by Ross Parlane Barbershop
45. Modern Blow Out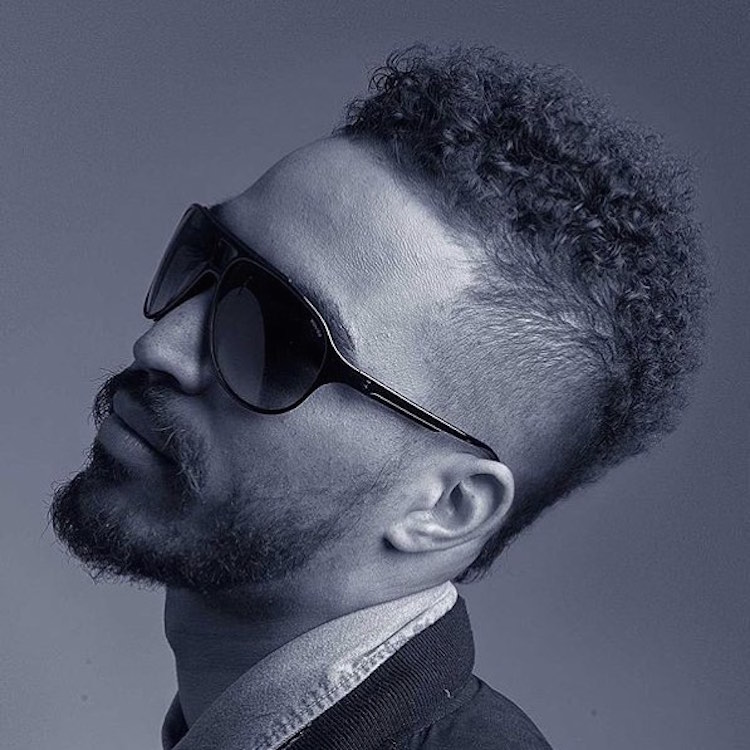 Haircut by Ben Hards | Source: Estetica Magazine
46. Natural Slicked Back Look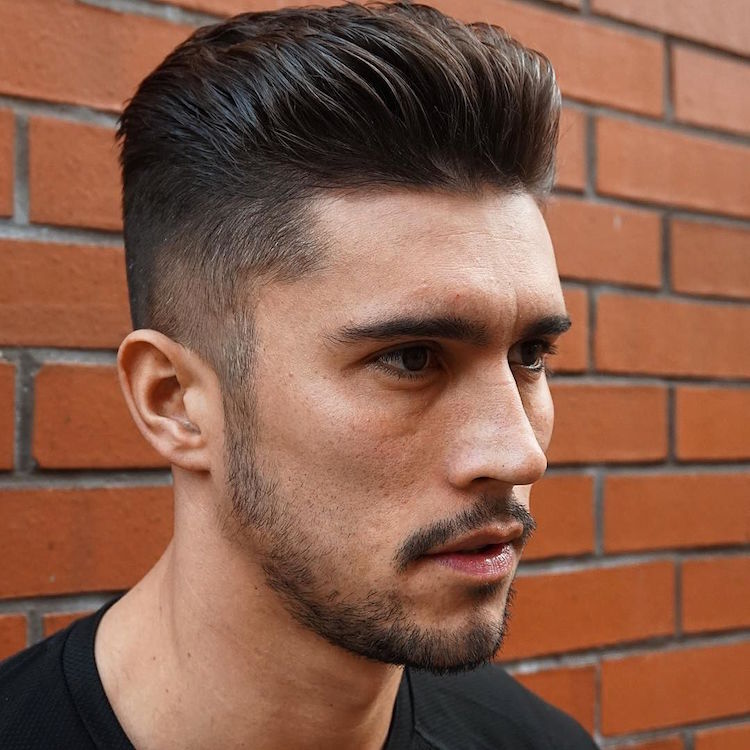 Haircut by Ross Parlane Barbershop
47. Skin Fade + Textured On Top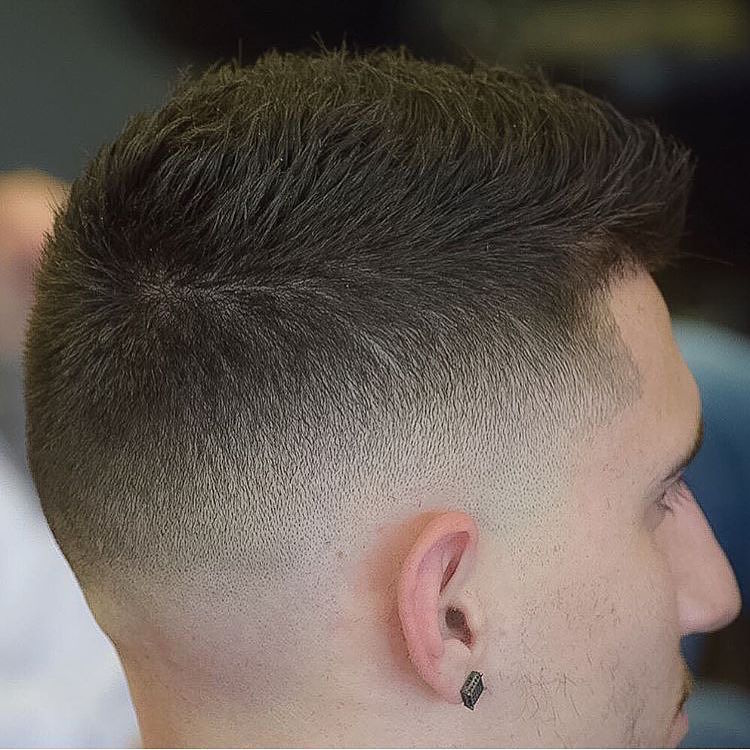 Haircut by Shawn Michaels
48. Long Hair On Top Styled In Sections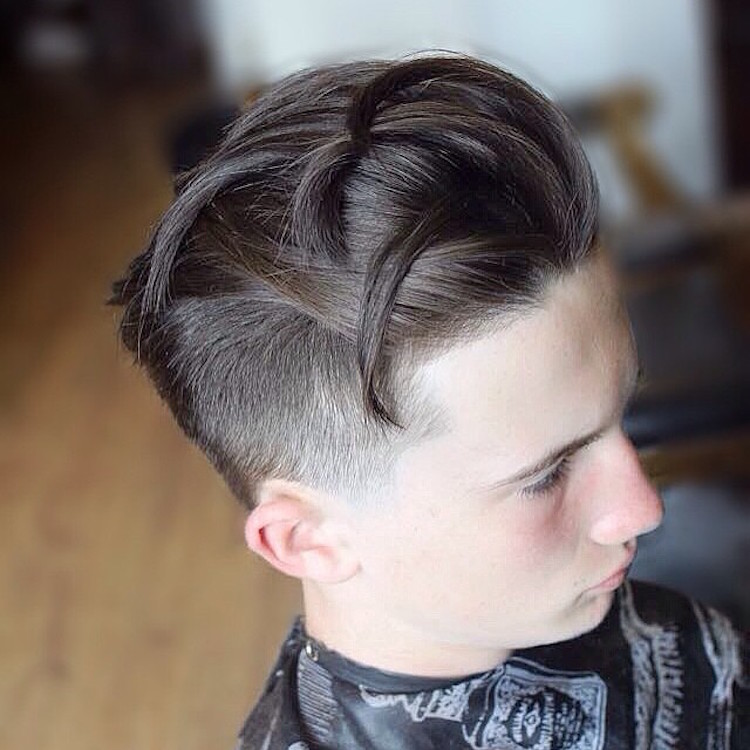 Haircut by Conor Taaffe
49. Intense Teddy Boy Haircut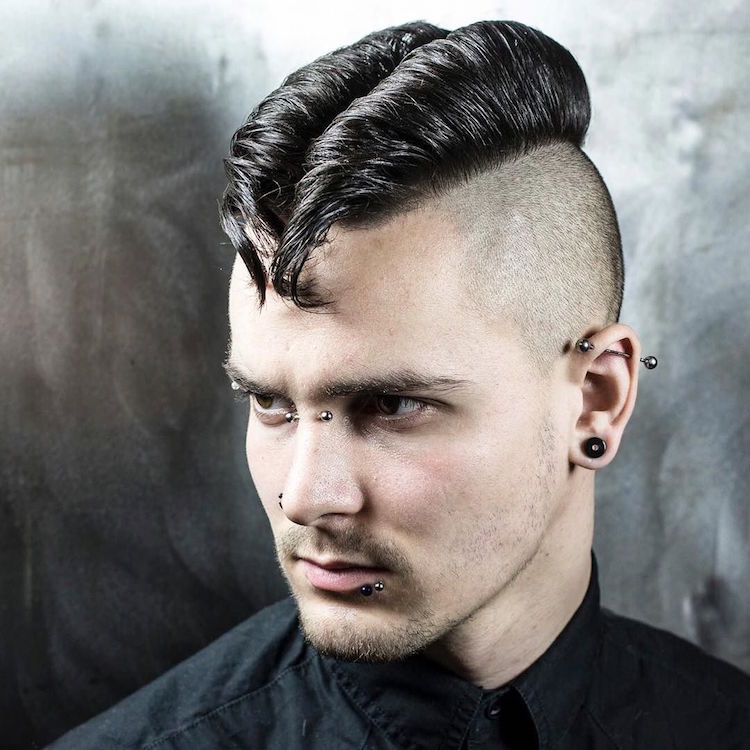 Haircut by Braid Barbers
50. Sick Curly Mohawk + Beard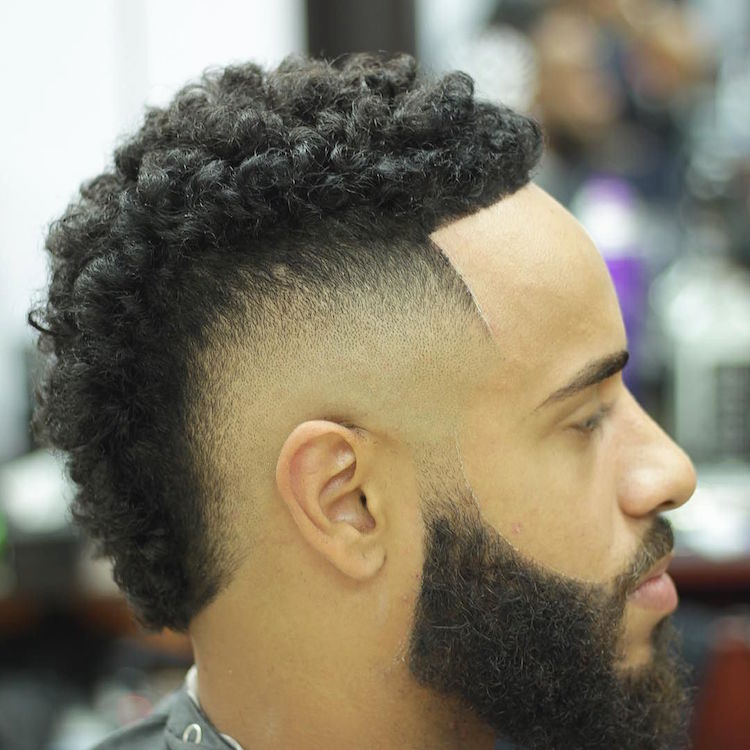 Haircut by PJs Barbershop
51. Hard Part Pomp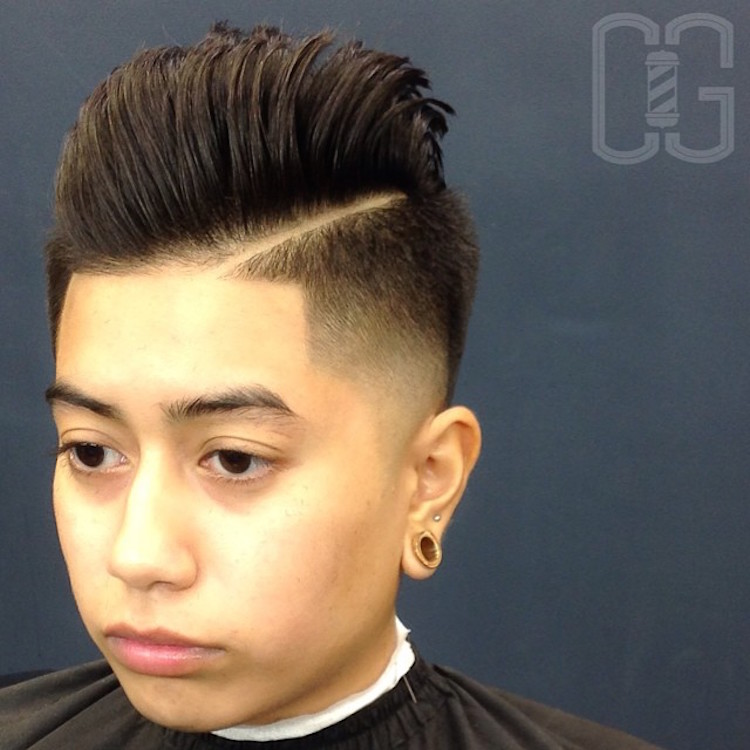 Haircut by Chad Gabriel
52. Razor Fade Disconnect Blow Dried + Slicked Back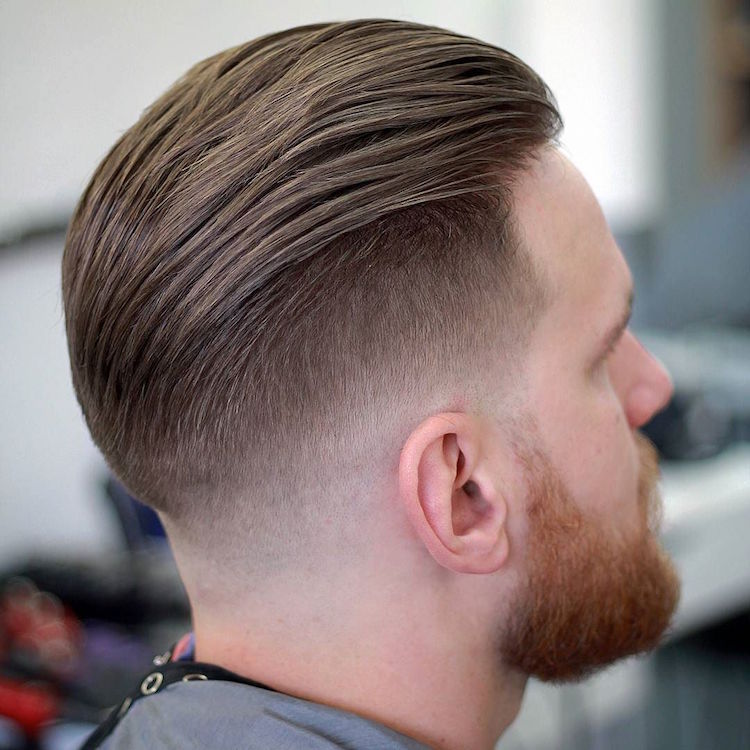 Haircut by Donny Blends
53. Sharp Fade Natural Textures On Top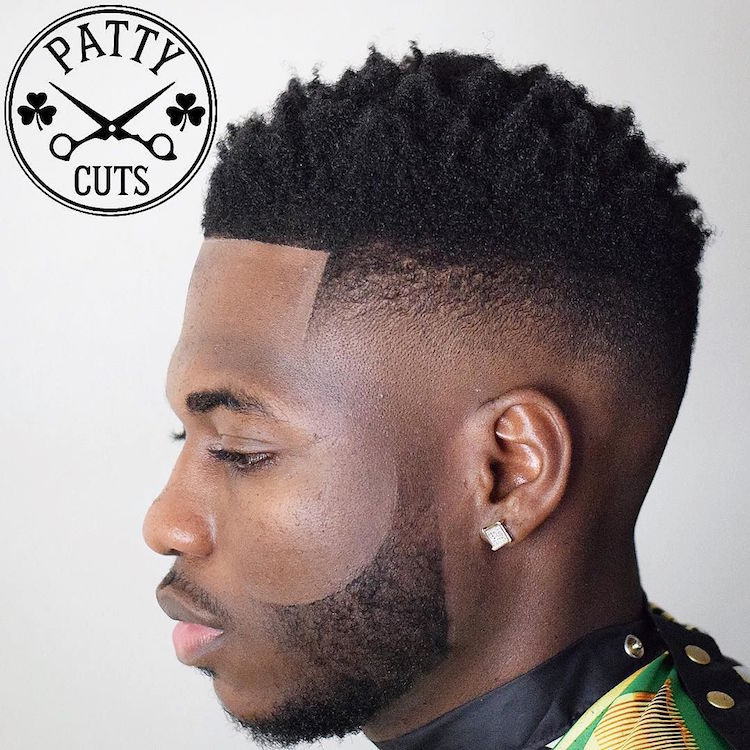 Haircut by Pat Regan
54. Skin Fade + Medium Length Hair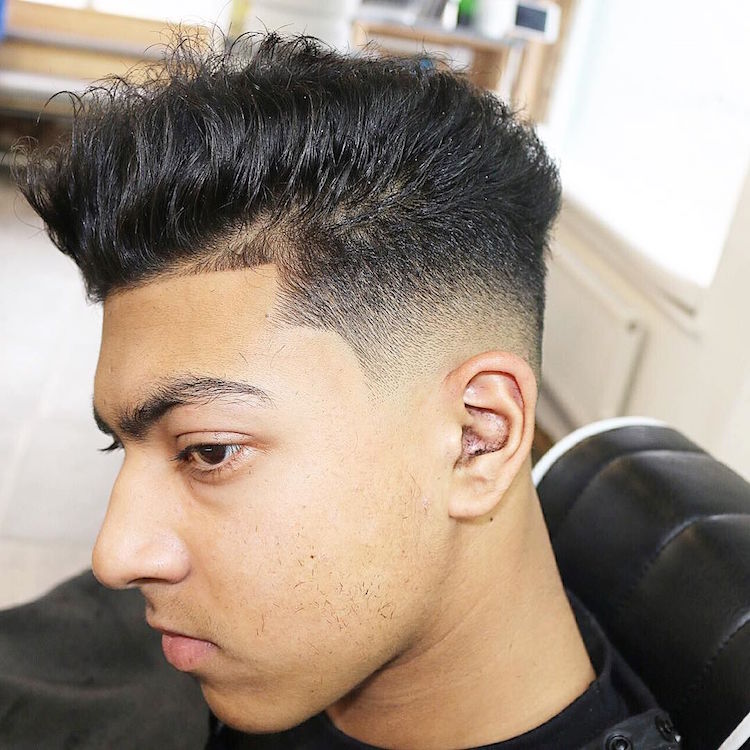 Haircut by Menspire
55. Skin Fade + Cool Natural Slick Back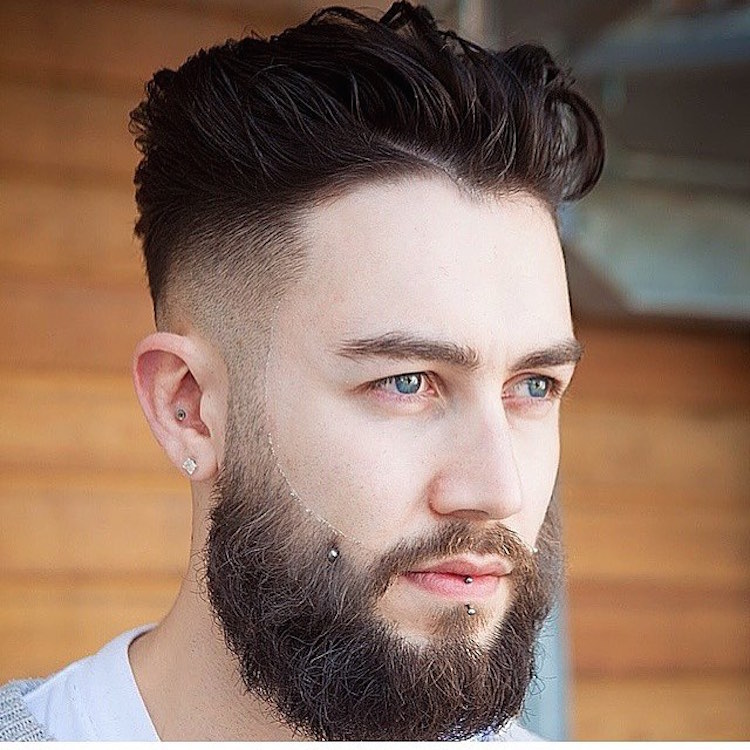 Haircut by Tariq Howe
56. Skin Fade + Wavy Hair Pompadour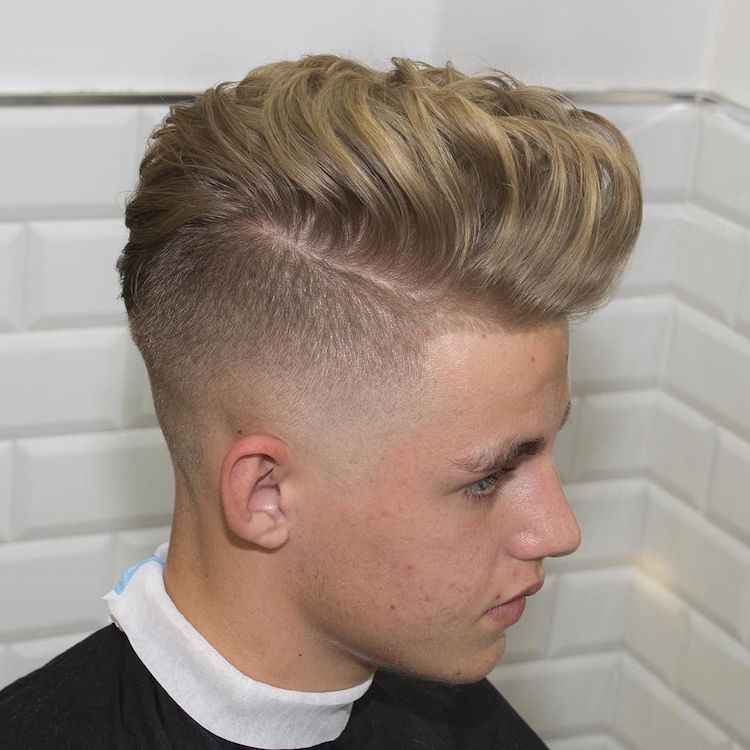 Haircut by Javi The Barber
57. Classic Pomp (Blow Dried) + Razor Side Part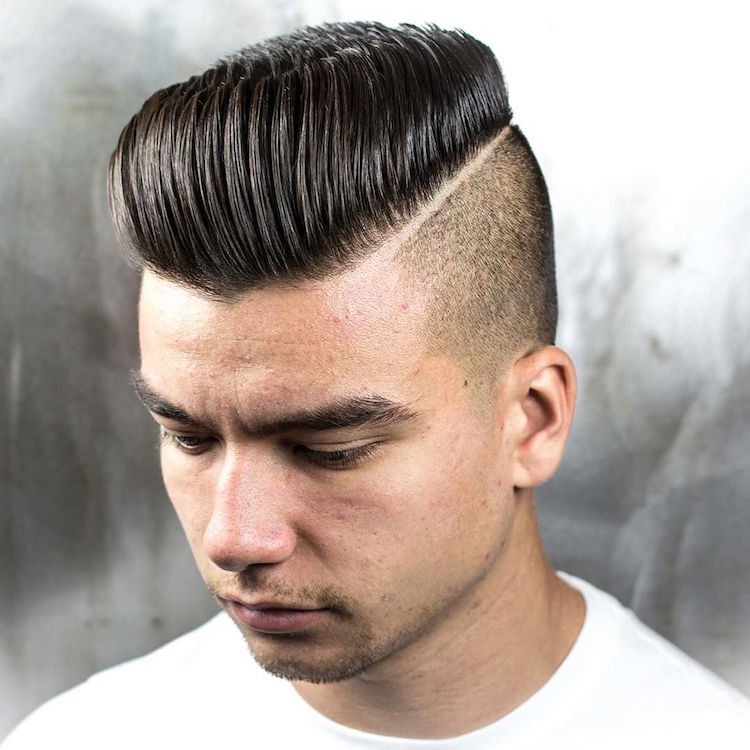 Haircut by Braid Barbers
58. Bald Fade + Textured Hair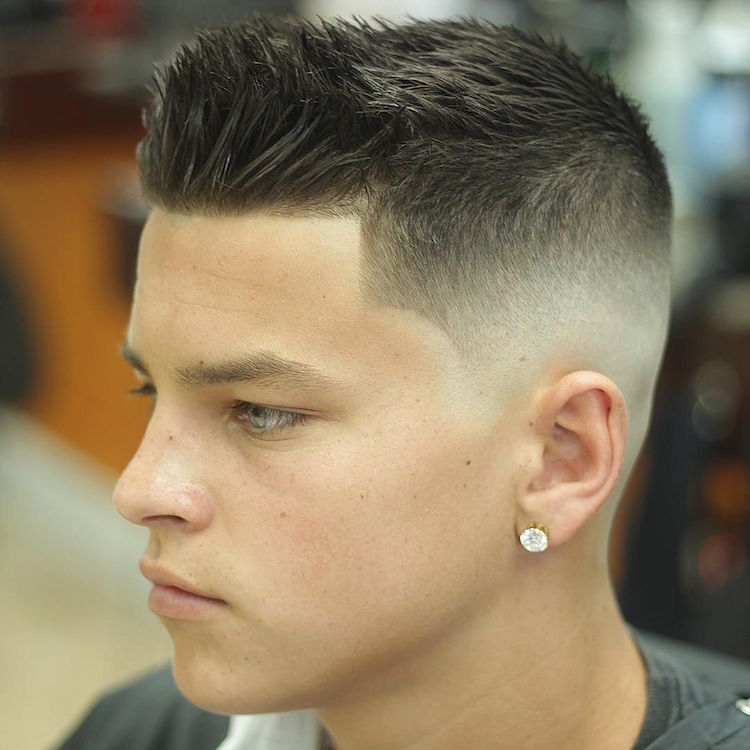 Haircut by Juan Abreu
59. Skin Fade + Textured Curls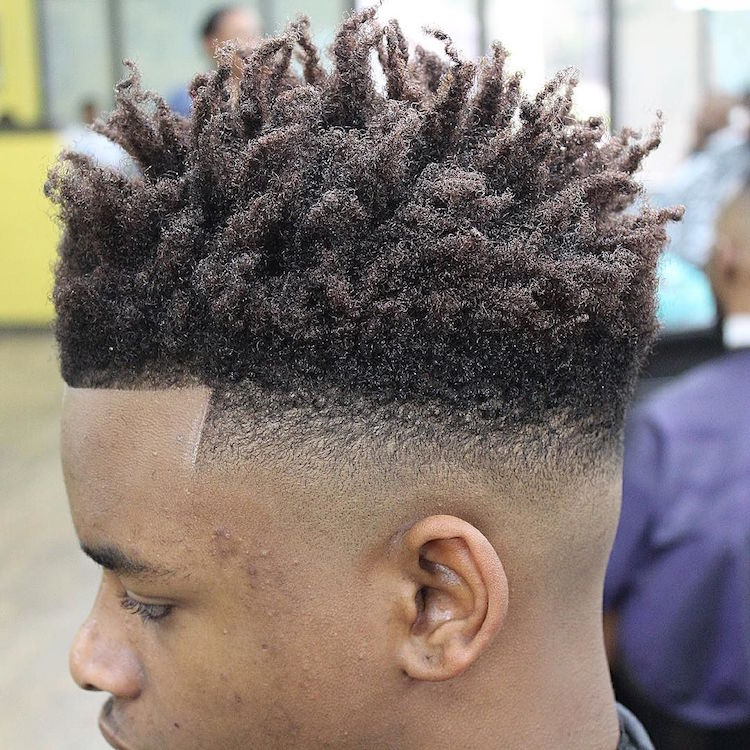 Haircut by Rich "Smash" Payne
60. Awesome Feather Hair Design Hawk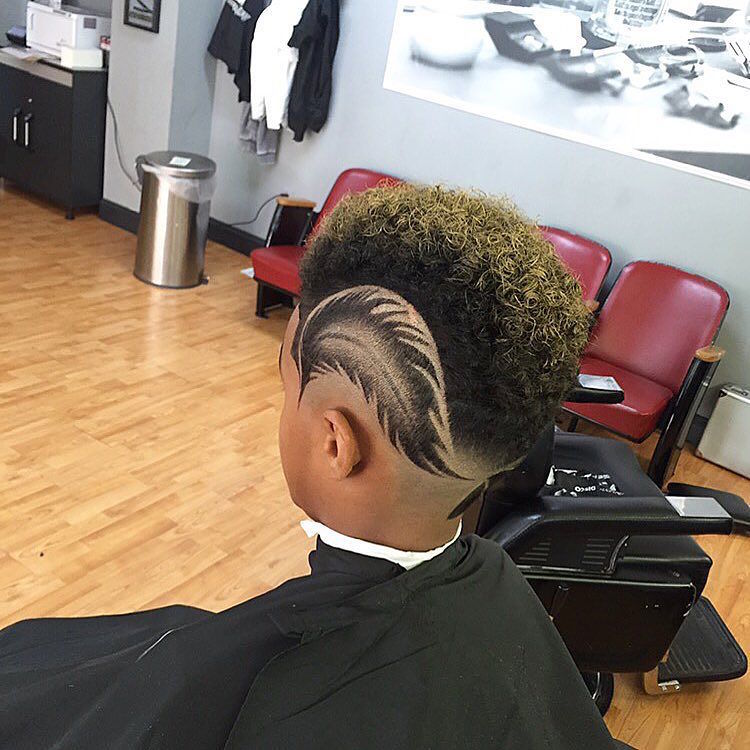 Haircut by Alexis Ramos
61. Curls + Sick Fade. So Clean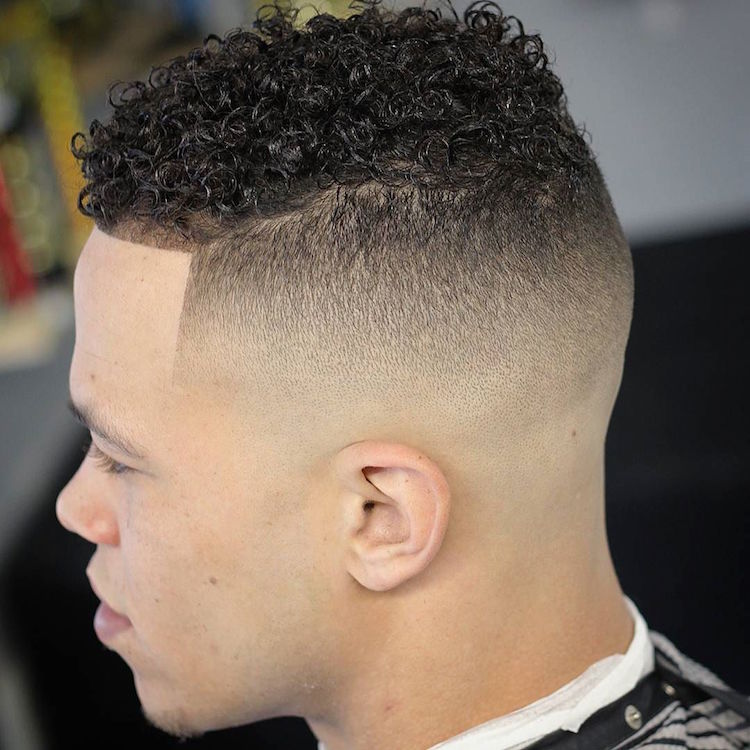 Haircut by Joel Padilla
62. Long Hair Combover + High Fade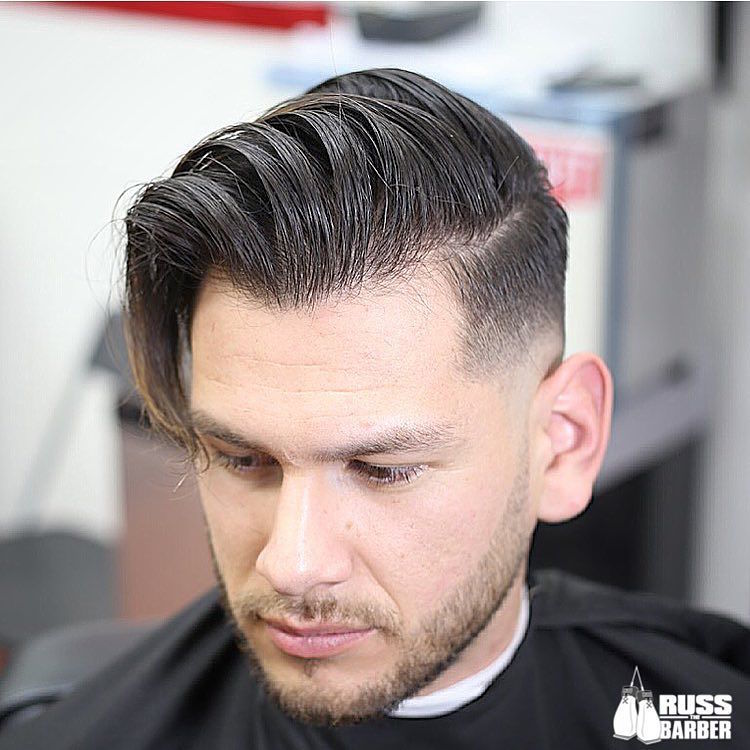 Haircut by Russ G
63. Hard Part Combover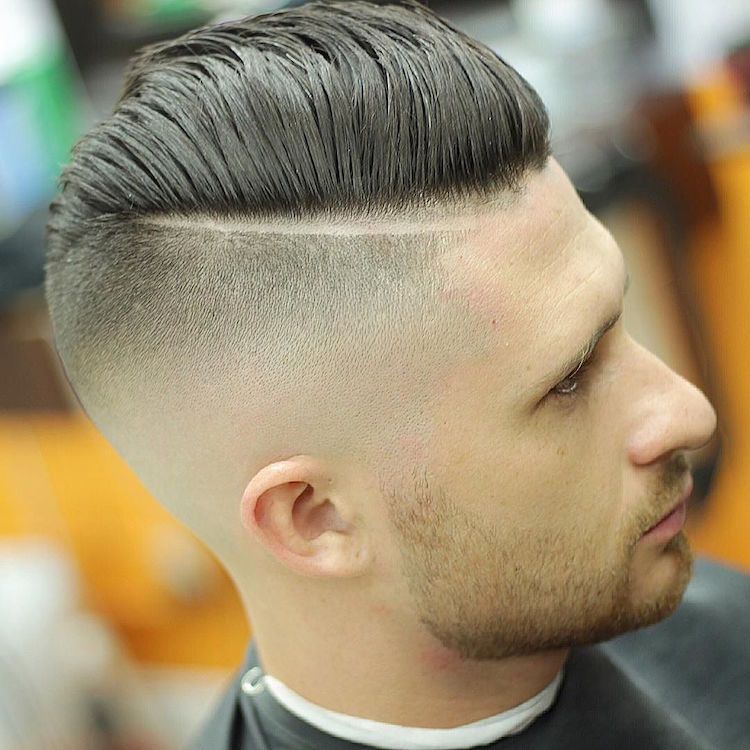 Haircut by PJs Barbershop
64. High Fade Slick Pomp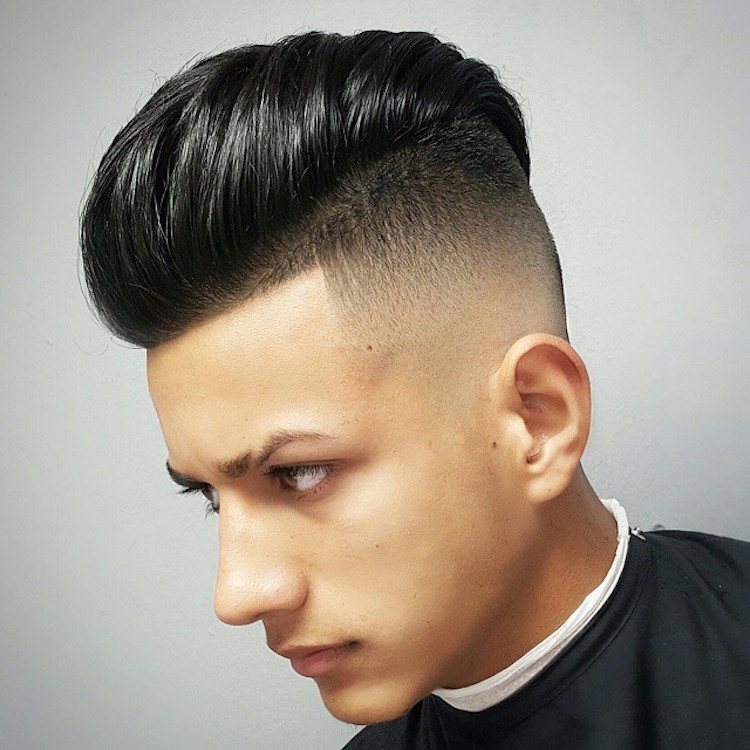 Haircut by Sky Salon
65. Super Clean Fade + Slicked Back
Haircut by Ross Parlane Barbershop
66. Bald Fade + Natural Curls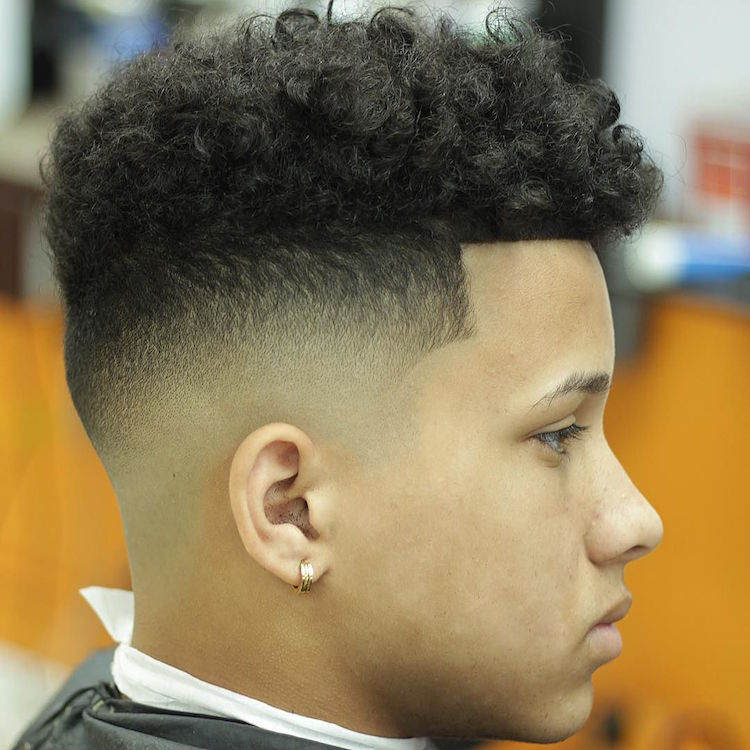 Haircut by Juan Abreu
67. Temple Fade / Modern Blow Out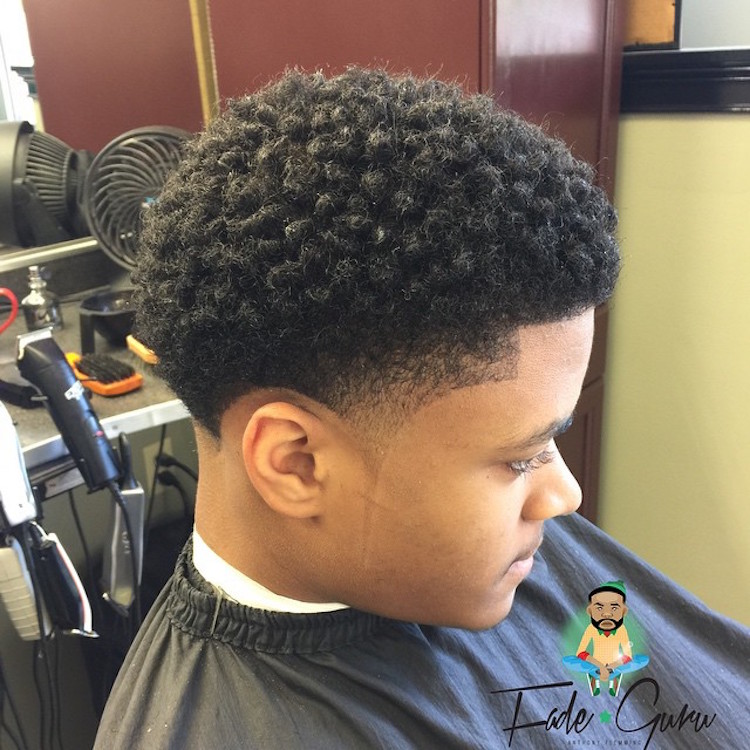 Haircut by Anthony Flemming
68. Medium Skin Fade/Pomp Combo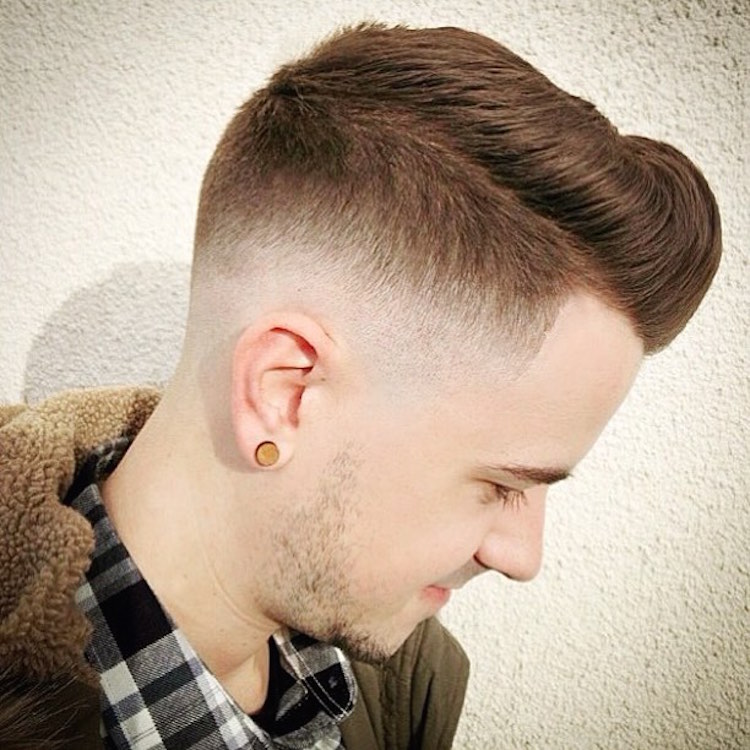 Haircut by "The Greek"
69. Lo Quiff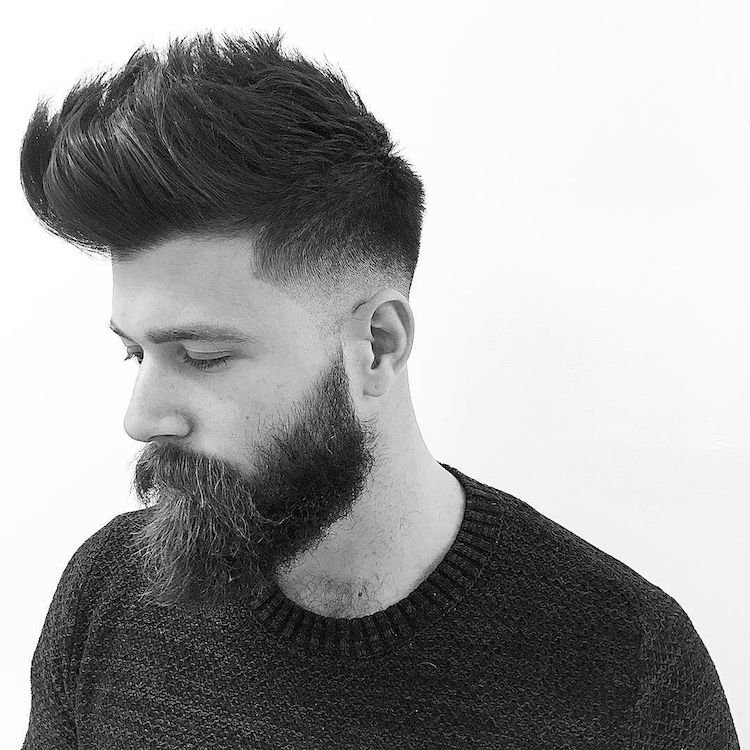 Haircut by NayQueenofFades
70. Texturized Mohawk + Cool Fade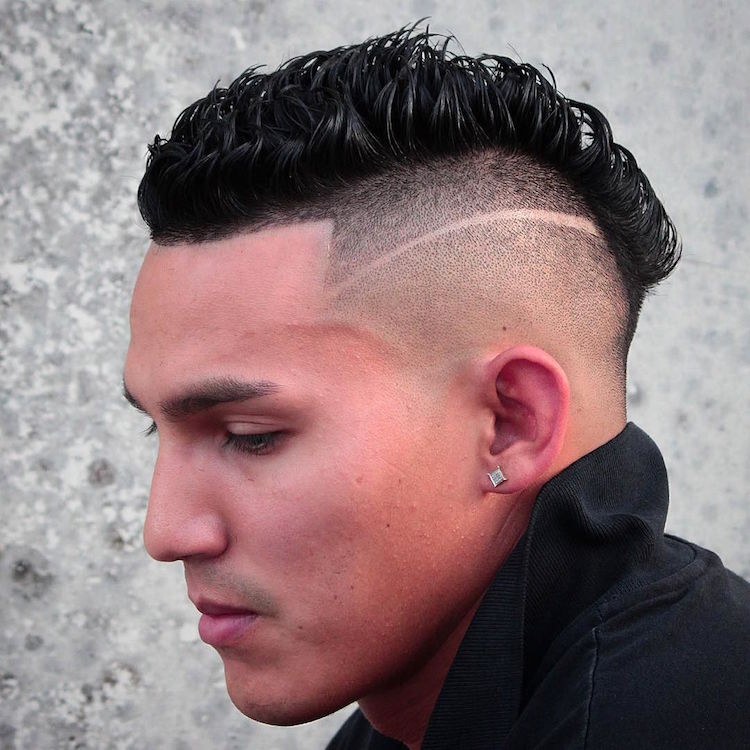 Haircut by Nelly
71. Tall Pomp Quiff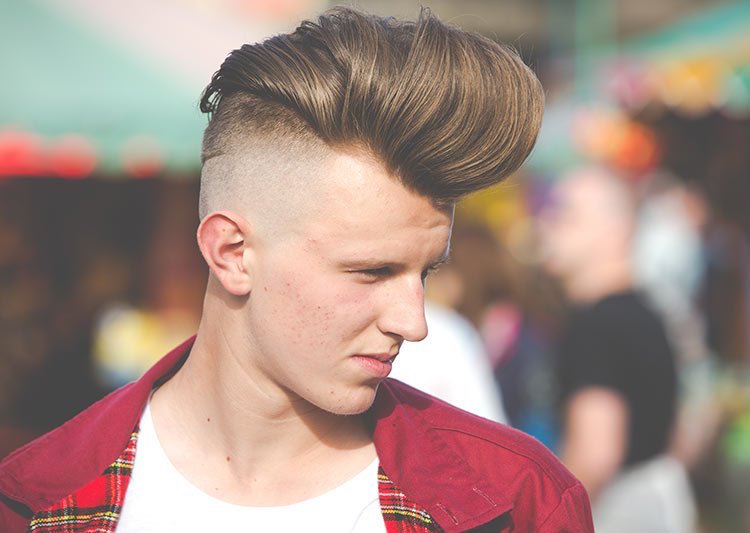 Haircut by Tom Chapman Hair Design