Thick, coarse and straight hair has it's challenges. On the one hand, this hair type can have a mind of it's own. On the other hand, with a full head of thick hair, you can get creative. Check out these pictures for 9 different hairstyles for Asian men seen on Tokyo-born model Satoshi Toda.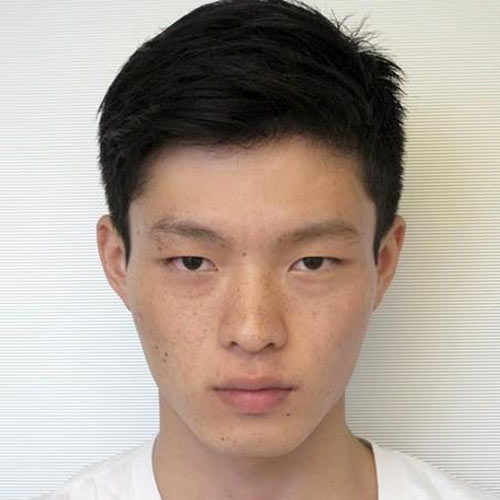 This clean cut, retro-inspired look is a hot style for 2015. It's got a side part, matte finish, and looks good at work and play. To get the look, choose a strong hold, shine free product like Imperial Barber Classic Pomade or their Blacktop formula for a dark finish that naturally covers grey.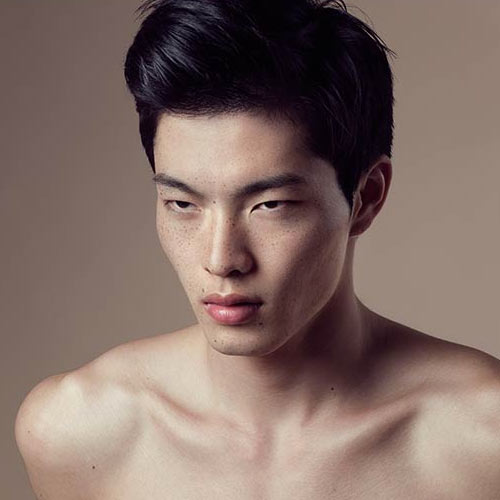 Add some attitude to that by adding extra height. This cool look is another way to rock the side part trend but extra length on top means hair can be styled into a modern pompadour. Get the look with a classic pomade like American Pomade Original Sin or go for a semi-sheen finish with Baxter of California Hard Water Pomade.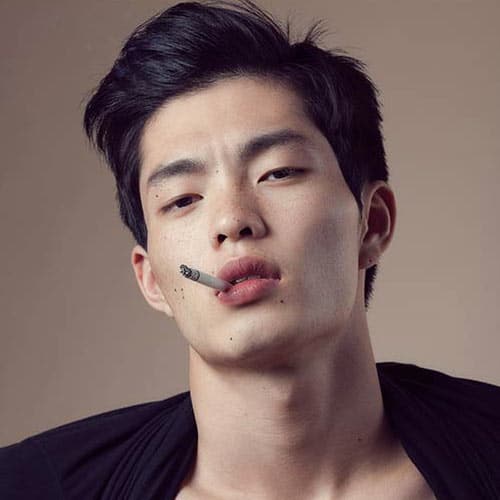 This hipster meets greaser style is as cool as it was when worn by James Dean and co. Update this cool hairstyle for this year by using a matte product and a rough unfinished look because you're too cool to care about getting every hair in place.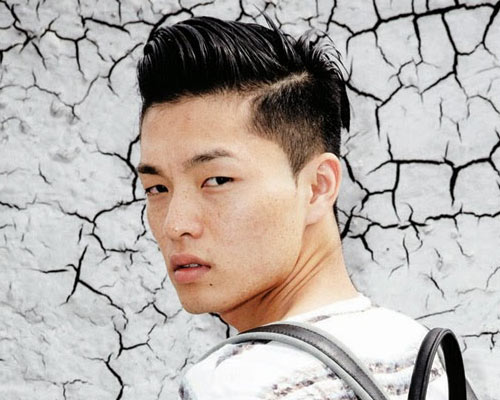 The ultimate way to wear a side part is this ultra defined hard part. The part is shaved with clippers to stand out, especially against dark hair. While this look requires regular barbershop visits to avoid stubble, the head-turning cut is worth it. On top, wear hair in the usual combover style.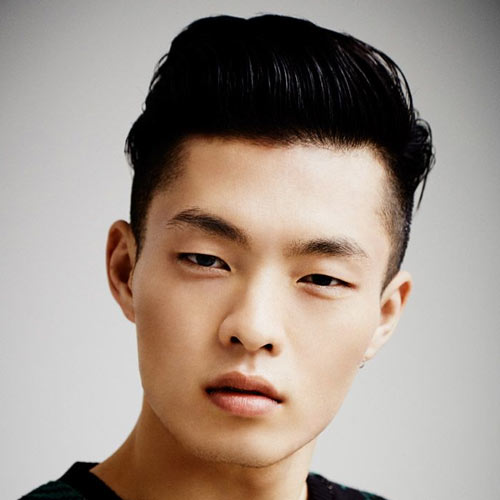 Emphasize the style and height of any hairstyle with undercut sides. Shaved close at the temples and around the back, this cool style works for every face shape and haircut. For an extra sharp look, there is also the razor fade, which tapers hair down to the skin instead of the one length undercut.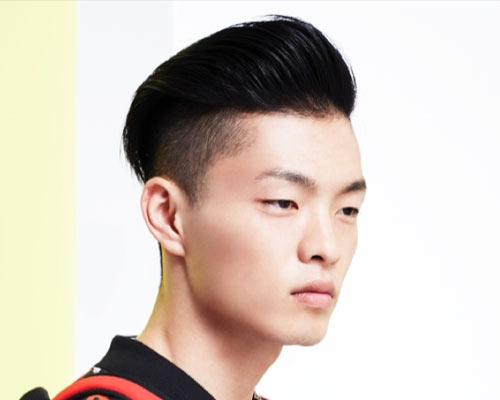 Retro styles are all making a come back, including the '90s influenced look. Men's hair products have come a long way since that hair gel area but if you love the ease of a gel but hate the dryness and flaking, check out Imperial Barber Gel Pomade or Billy Jealousy Clutch Play Texturizing Gunk. Wear it with acid wash jeans and a backpack slung over one shoulder.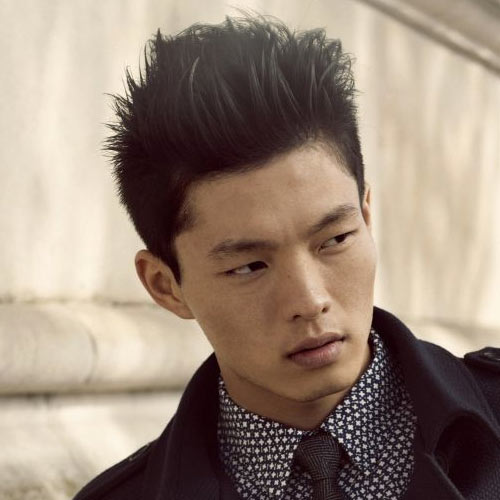 One hairstyle that Asian hair is well suited for is spikes. If your hair tends to stick up anyway, work with it not against it. Spikes can be textured or defined, vertical or messy, but they are always cool. Look for the strongest hold products out there to get the look.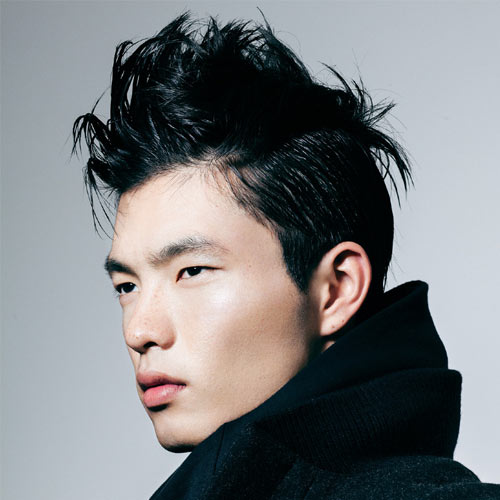 One of the 2015 hair trends for men is messier looks. There's no way to do it wrong, just spike up hair with fingers and play with it until you're happy. Check out Billy Jealousy Slush Fund Styling Mud for hold, texture, and medium shine.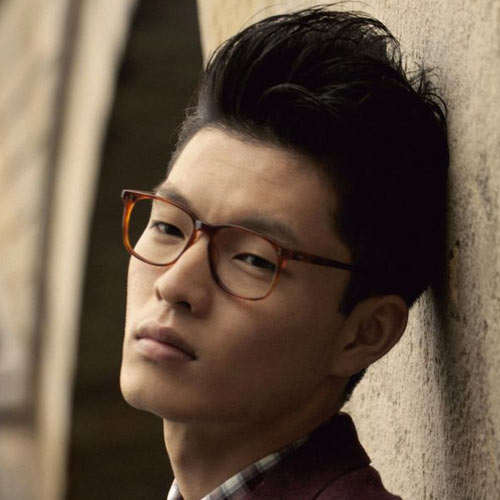 Coarse, straight hair is excellent at achieving height. This cool look is somewhere in between spikes and slick hair. The layered cut creates a cool peaked look with maximum height at the center that tapers down toward the sides.
Thick hair has so many options so make the most of it by trying out one of the looks above. Short sides, long on top haircuts can be styled in many different ways to grab your favorite product and try out a slick combover, tall spikes, or messy style.