Take facial hair to the next level by growing it longer. With the right shaping, full beards can as stylish and groomed as a clean shaven face or short beard. First, grow facial hair out to see exactly what you have to work with. Not everyone can grow an epic beard and it will soon become apparent whether to continue or not.
With a good amount of facial hair, it's time to trim the beard to clean up the cheeks and neck and define a shape. It can be best to visit a barbershop with beard expertise for the first trim or two to establish a shape to maintain rather than doing it all yourself. The most crucial part is defining the neckline. Shaving too close to the jaw and the beard just looks strange while shaving too far down the neck looks messy. For the cheeks, define the natural hair line and clean up any stray hair.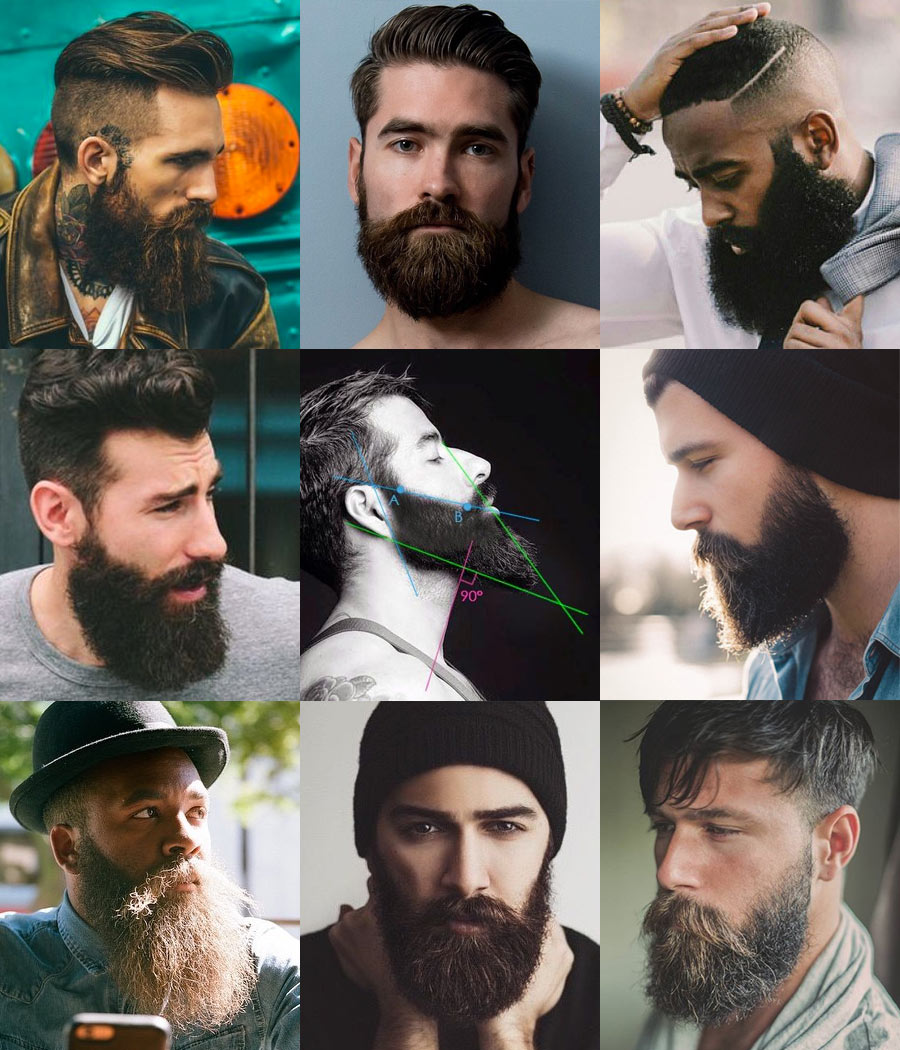 Last but not least is the beard shape. There are many full beard styles out there from the angular ducktail to the wide Garibaldi to the extra long Bandholtz. Whether the mustache will be short and integrated into the beard or worn longer and even styled into a handlebar is another essential component of different beard styles. Beard washes, conditioners, and oils also make full beards more comfortable, manageable, and attractive. Cleansing and conditioning facial hair keeps it soft and healthy.
Long beards aren't just for lumberjacks, sea captains, hipsters, and hillbillies. With some conditioning and grooming, even long and bushy beards can be clean cut and stylish. Add in a great haircut to match like the slick back on top with short sides. An undercut or fade also works with long beards. Wear it with a suit for work and fitted t-shirts for weekends for a pulled together look.