Bald fade haircuts were very popular last year and will continue to be a cool men's haircut choice. They are great for keeping cool or extending time between haircuts.
Also known as a skin fade, the bald fade cuts hair down to the skin. Like other fades, the skin fade can be low, medium or high. They can also be added to any hairstyle, from short to long and straight to curly.
Check out these pictures for a few of the most popular ways to wear bald fade haircuts.
1. Bald Fade Combover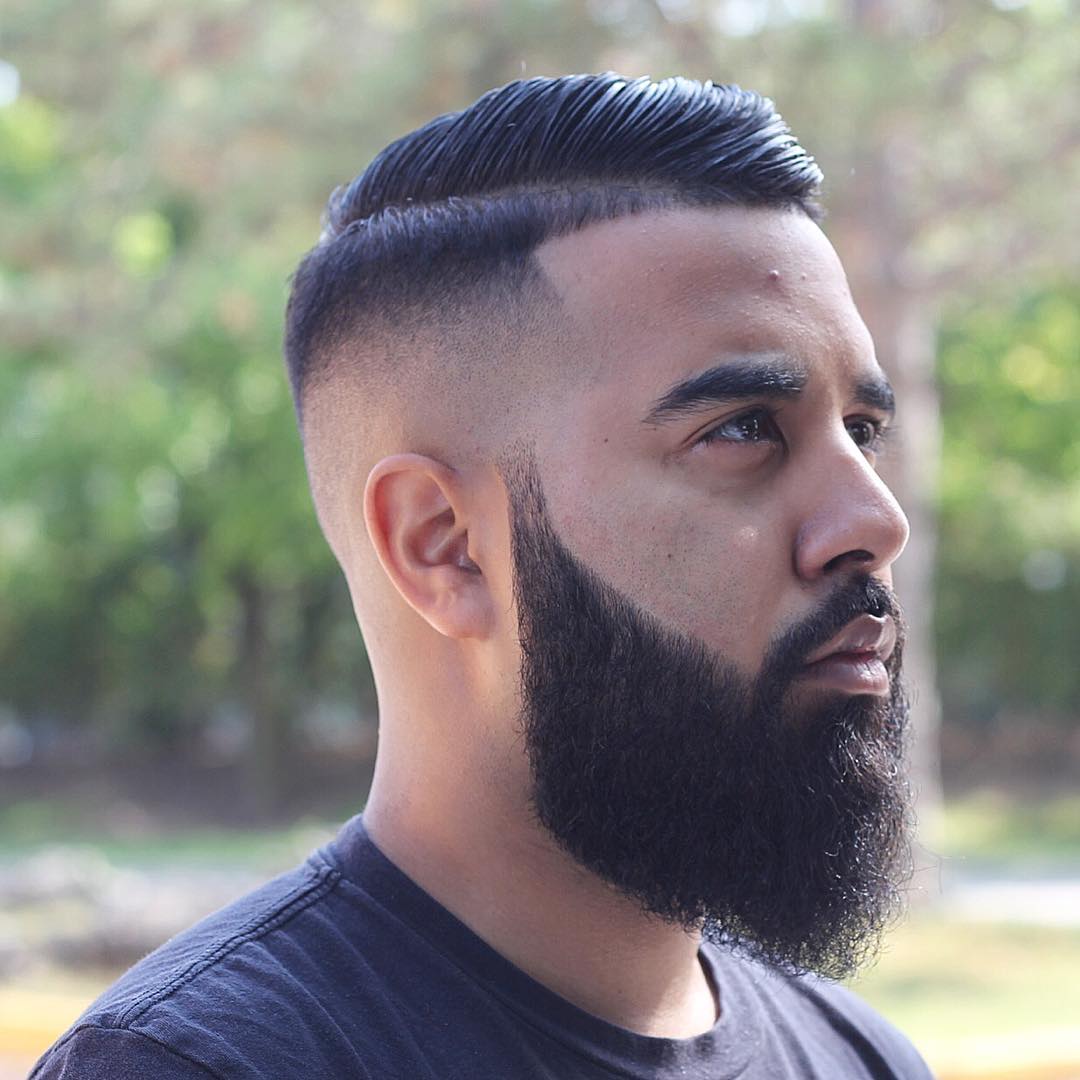 The bald fade, especially mid or high, is a flattering option for round, diamond or wide faces that don't want to add any width to the face, especially at the temples. Then it can be worn with any haircut, like this side part hairstyle with a full beard.
2. Low Bald Fade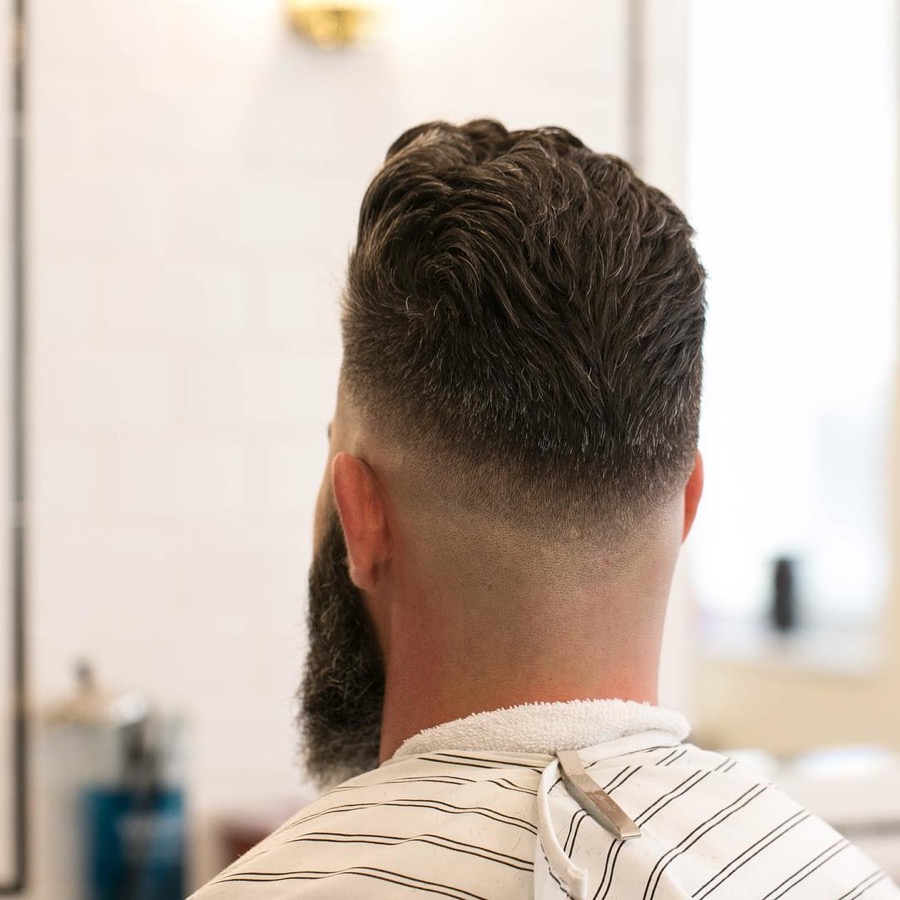 A well-executed blurry bald fade is the ultimate clean cut finish for any hairstyle. With thick hair up top styled in a messy pomp, the higher hairline makes for an easy to wear cut that looks good growing out.
3. Mid Bald Fade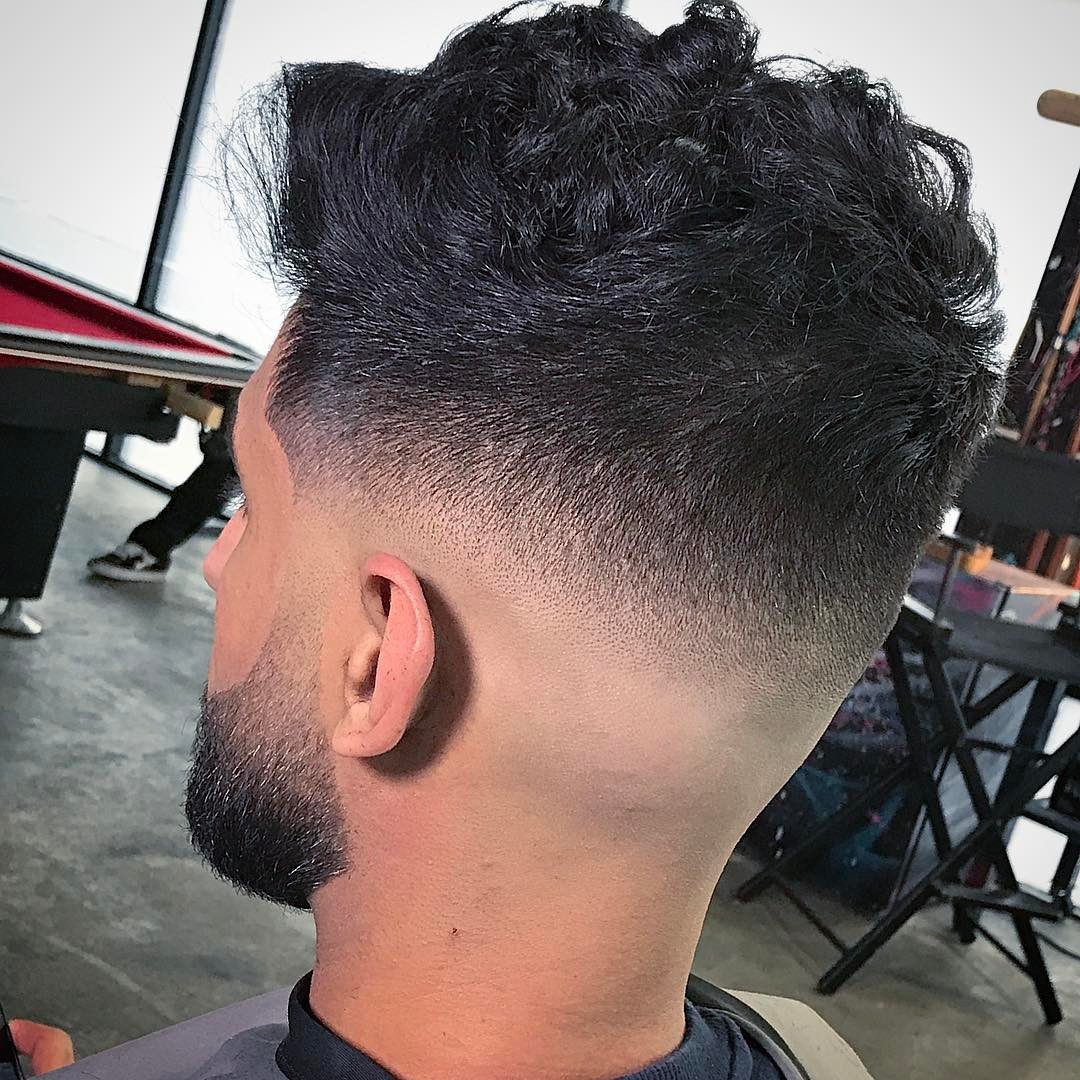 For thick or curly hair, a mid bald fade haircut keeps hair manageable at the sides and back. Then the top can be long enough to reveal hair's natural texture, like these cool short curls.
4. Bald Taper Fade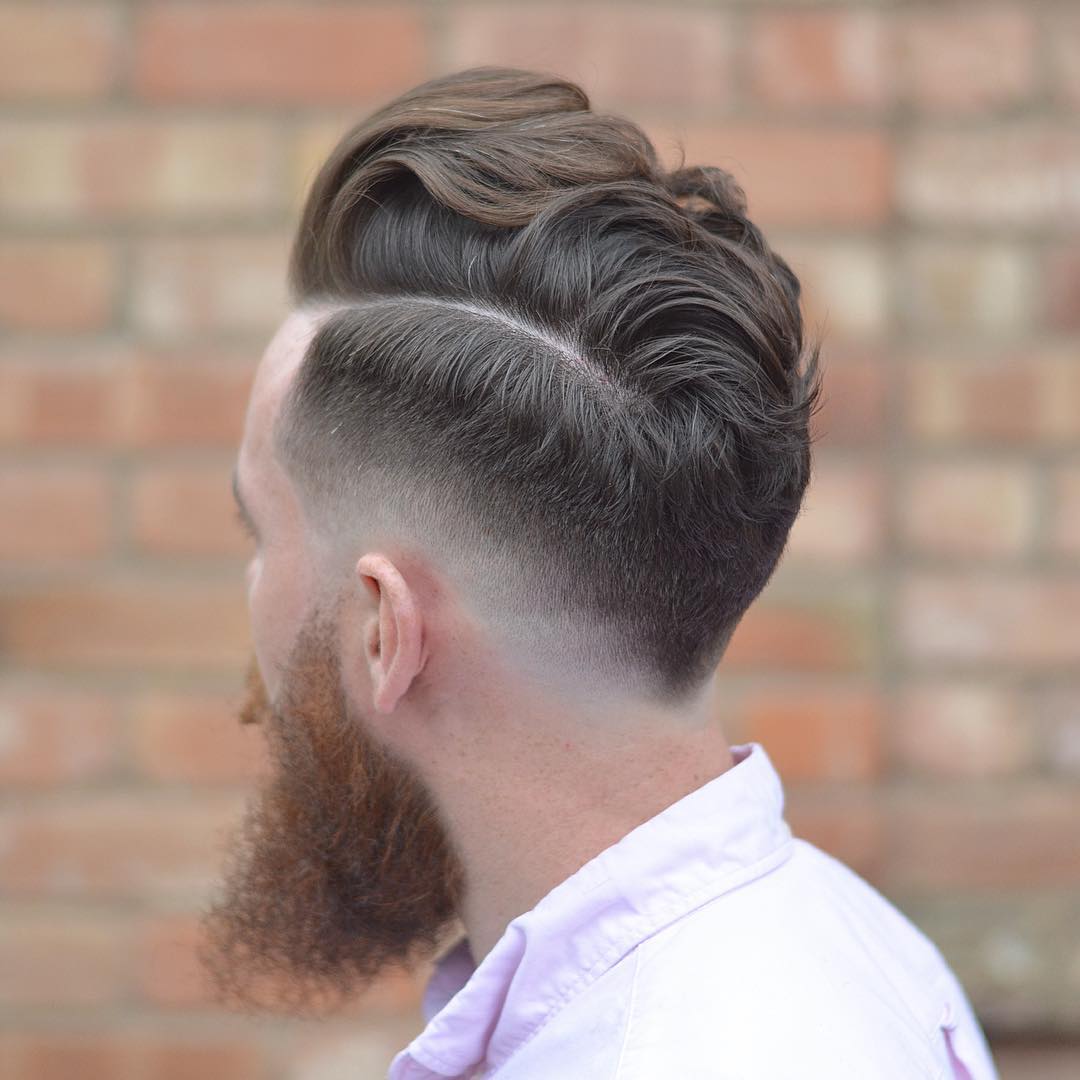 While tapers and fades both cut hair from short to shorter, a taper tends to be longer while fades are ultra short. This bald taper fade combines the two with short hair around the sides and back that quickly tapers down to the skin at the temples and around the back of the neck.
5. High Bald Fade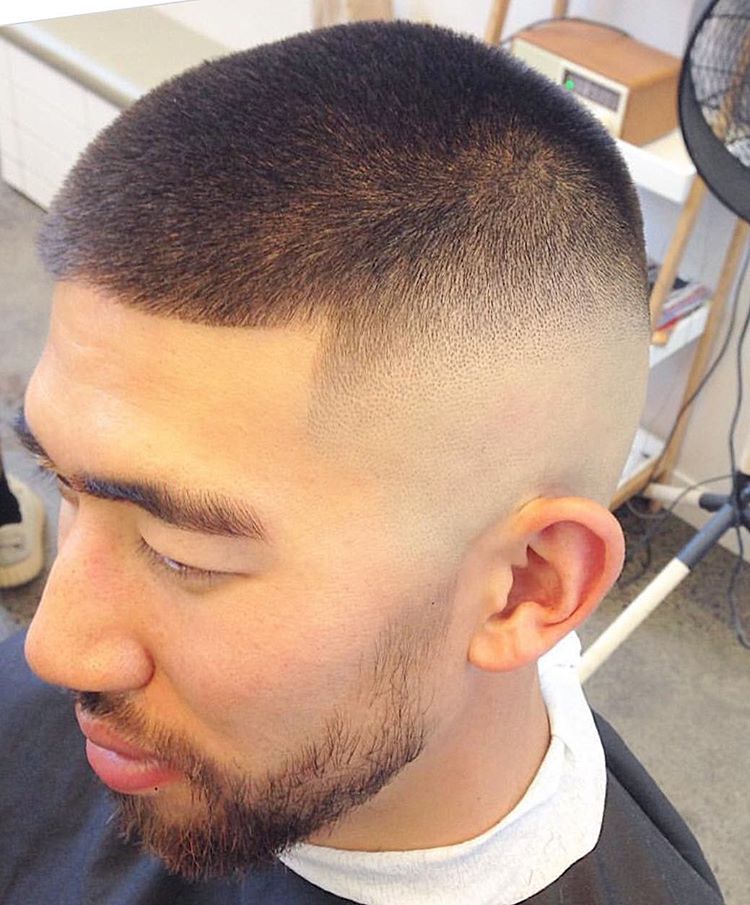 A high bald fade makes this high and tight buzz very high and very tight. It doesn't get any easier than this.
6. Bald Fade With Part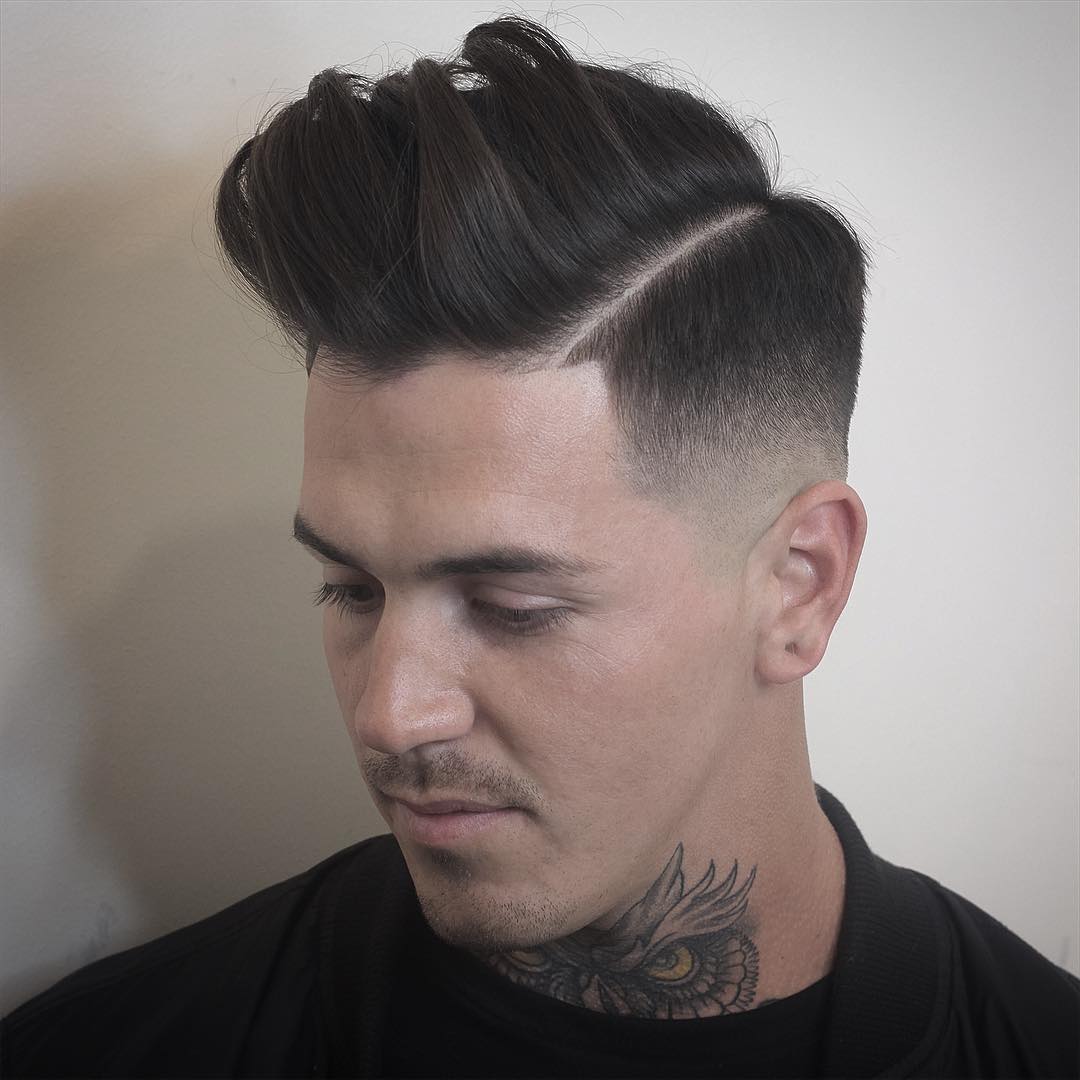 This mid bald fade emphasizes how long and thick hair on top is. This cool side part hairstyle is on point right now with more length and a some messiness.
7. Bald Fade With Beard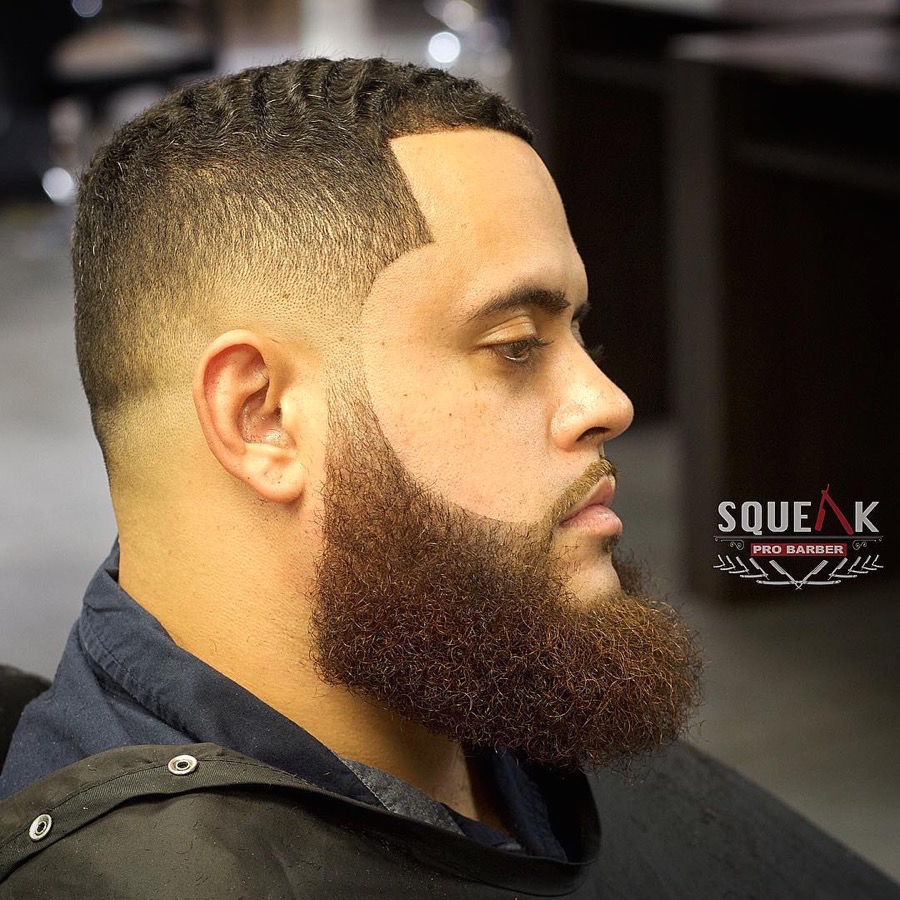 Does a bald fade work with a beard? Absolutely. Just like hair fades down to the skin, it can taper back up into facial hair. It's part of the haircut and why not get your beard trimmed and shaped while you're already in the barber's chair.
8. Bald Fade With Curls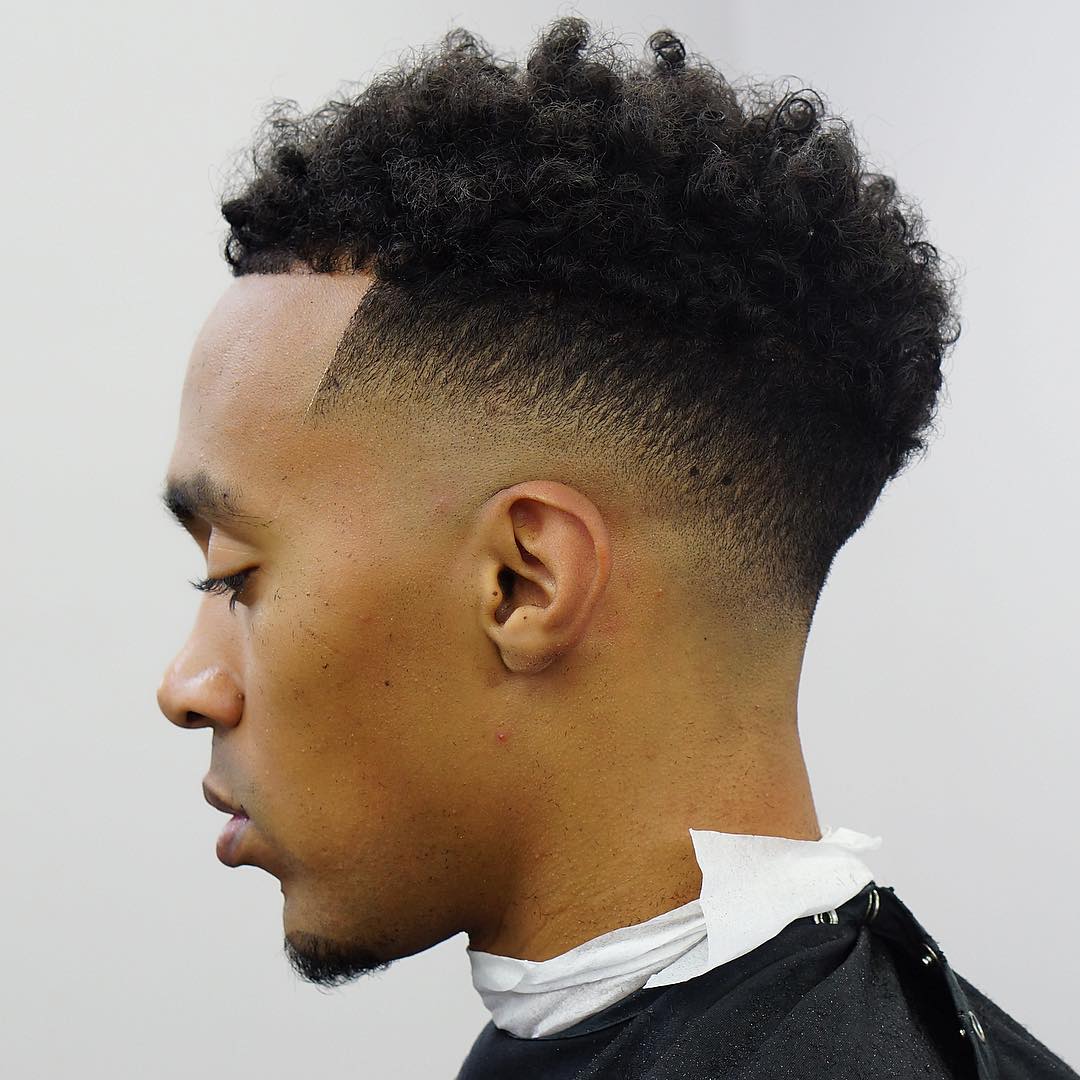 The skin fade is a stylish addition to all kinds of curly hair, especially tight curls. Hairstyles for men are longer this year and this is true for curly and black hair too. In this expert cut, a drop fade follows the arc of the hairline and is matched by the shape of longer curls on top.
9. Bald Fade With Design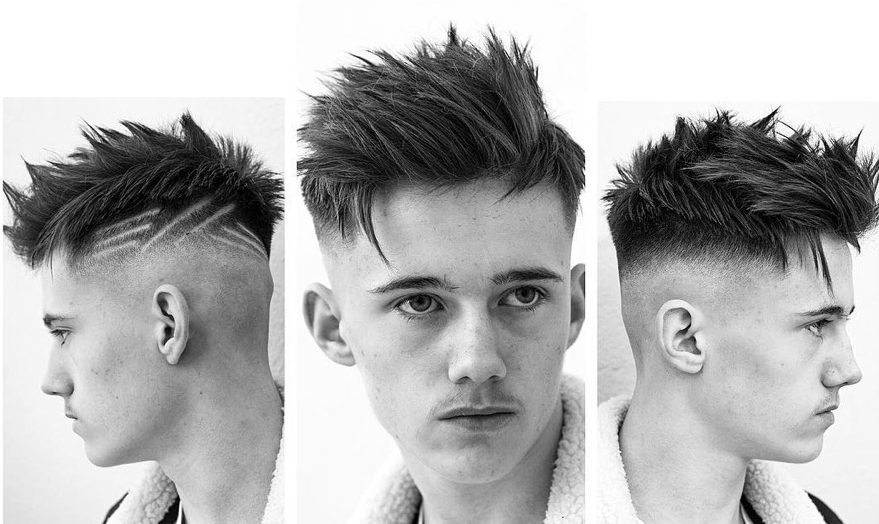 Why yes, bald fades and hair designs can be worn together. One way to get the look is to create the design with hair against skin. Or it can be done like this, with a design shaved into short hair above a bald fade. Both look very cool.
10. Bald Fade Vs Taper Fade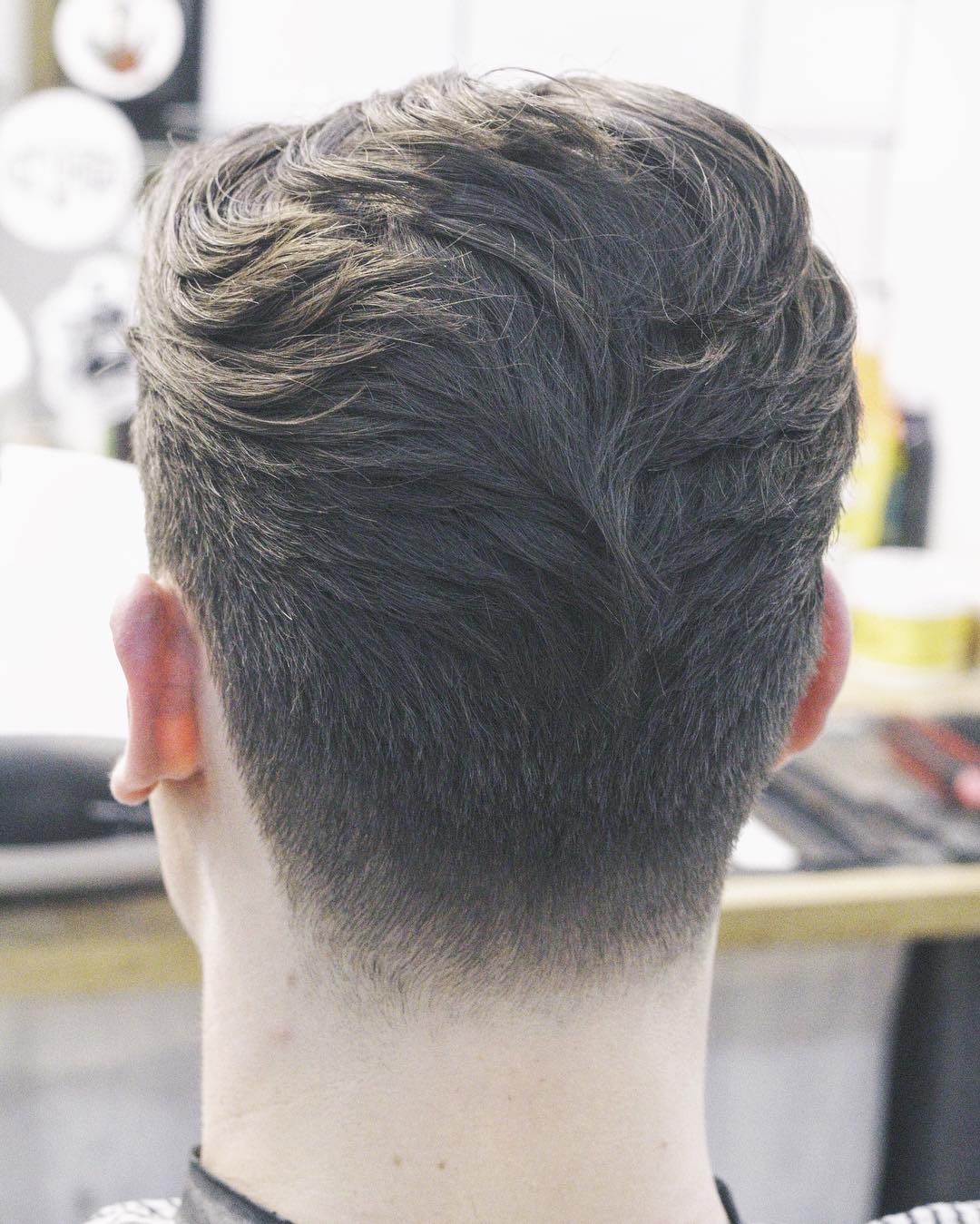 The taper fade is frequently seen with classic men's hairstyles, like this one. It's clean cut and professional but doesn't make the same statement as a bald fade. You'll know which is the right one for you.
11. Bald Fade Mohawk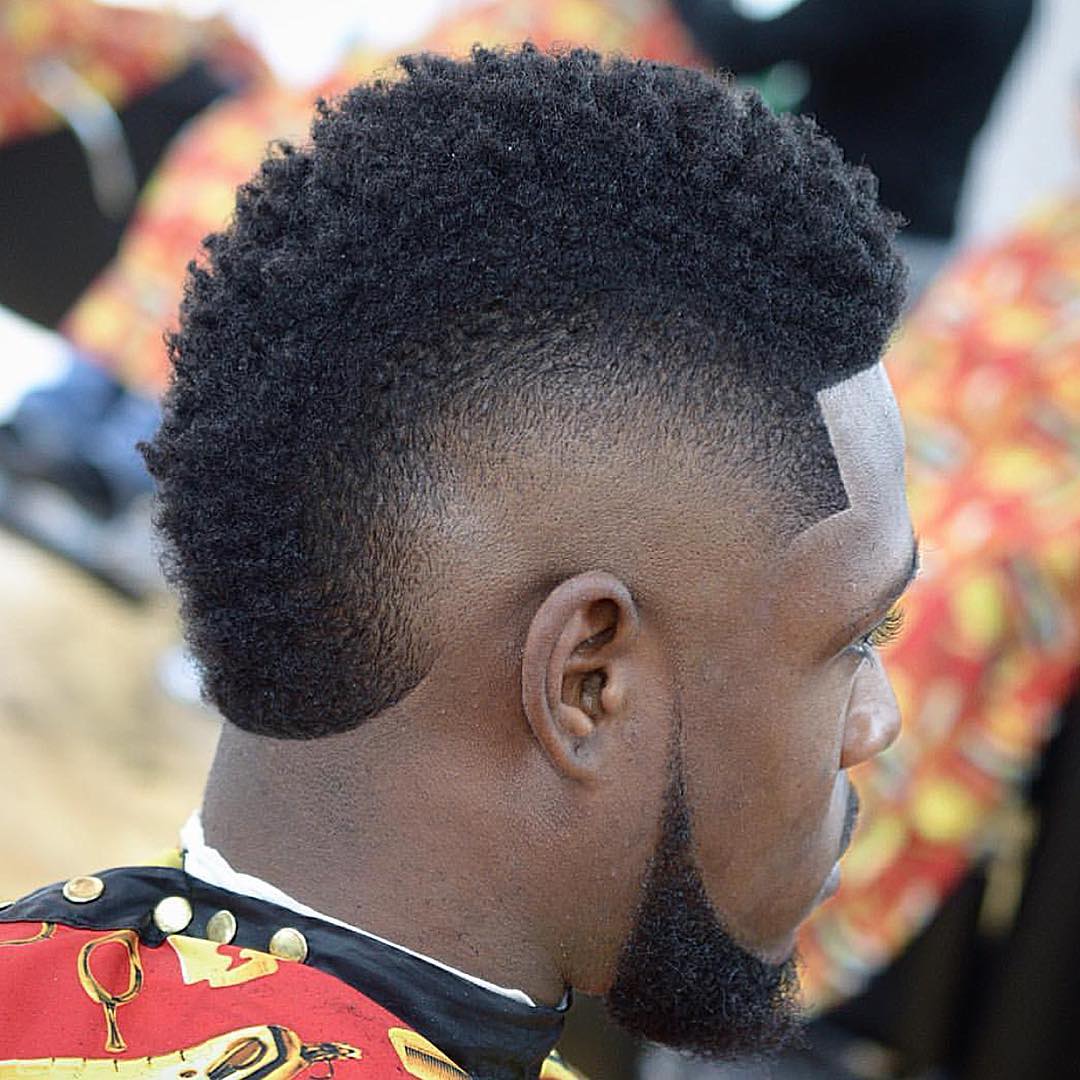 The bald fade mohawk features a burst fade on both sides. The result is a thick mohawk that gets even more of that shape with longer hair between the forehead and neckline.
12. Bald Fade With Waves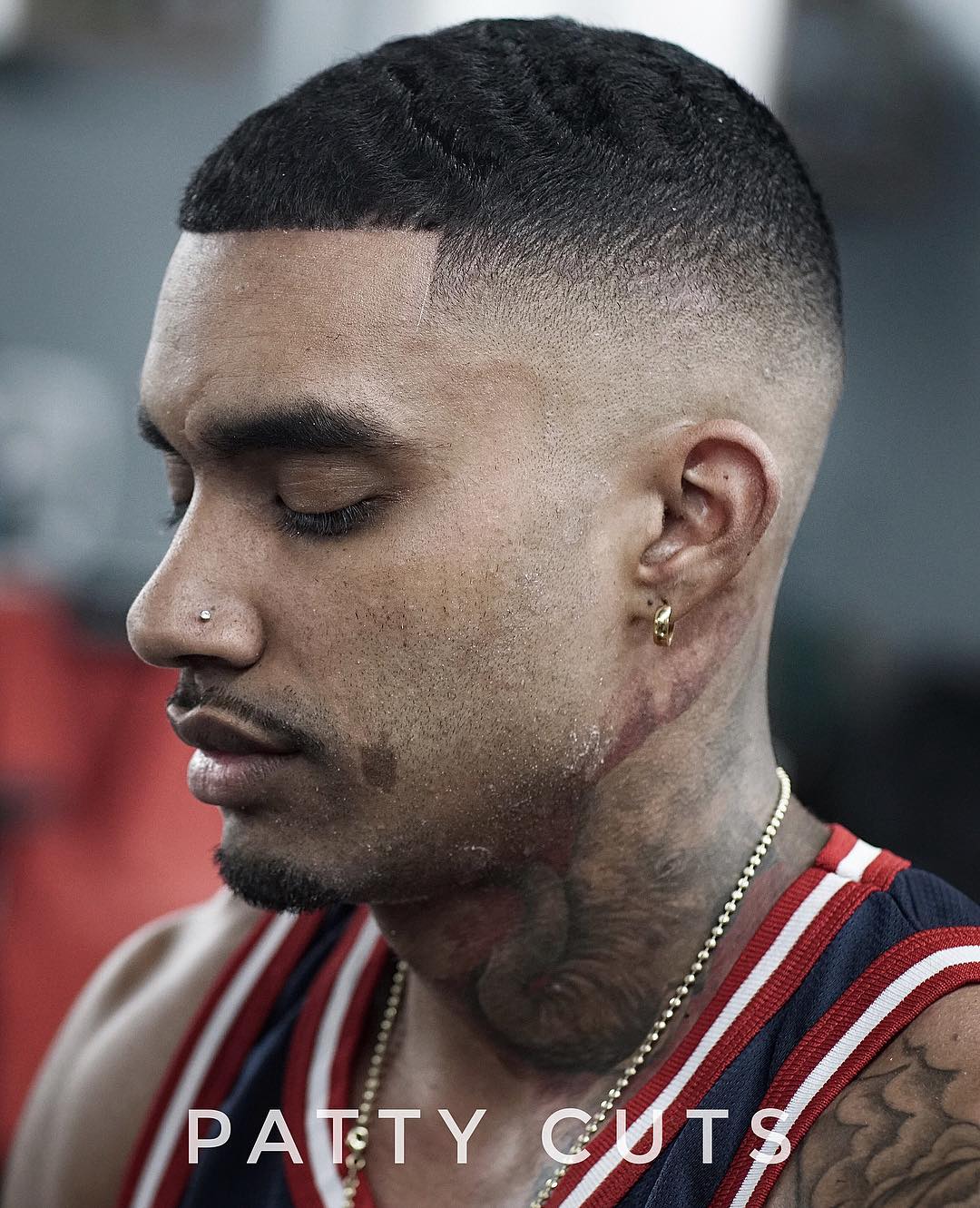 The blur of a high bald fade provides a striking contrast to dark waves on top. The skin fade is a stylish and versatile addition to any men's hairstyle.