Bald fade haircuts that cut hair all the way down to the skin are a top trend for men. In addition to looking fantastic, they keep you cool or extending time between haircuts.
Also known as a skin fade, the bald fade tapers hair to expose the skin. Like other fades, the skin fade can be low, medium or high. Fades can also be straight, drop down, burst behind the ear, or taper the sideburns and neckline. Bald fades can also be added to any hairstyle, from short to long and straight to curly. As you'll see, this fresh cut is for everybody.
Check out these pictures for a 25 of the most popular ways to wear bald fade haircuts for men.
1. Bald Fade Haircut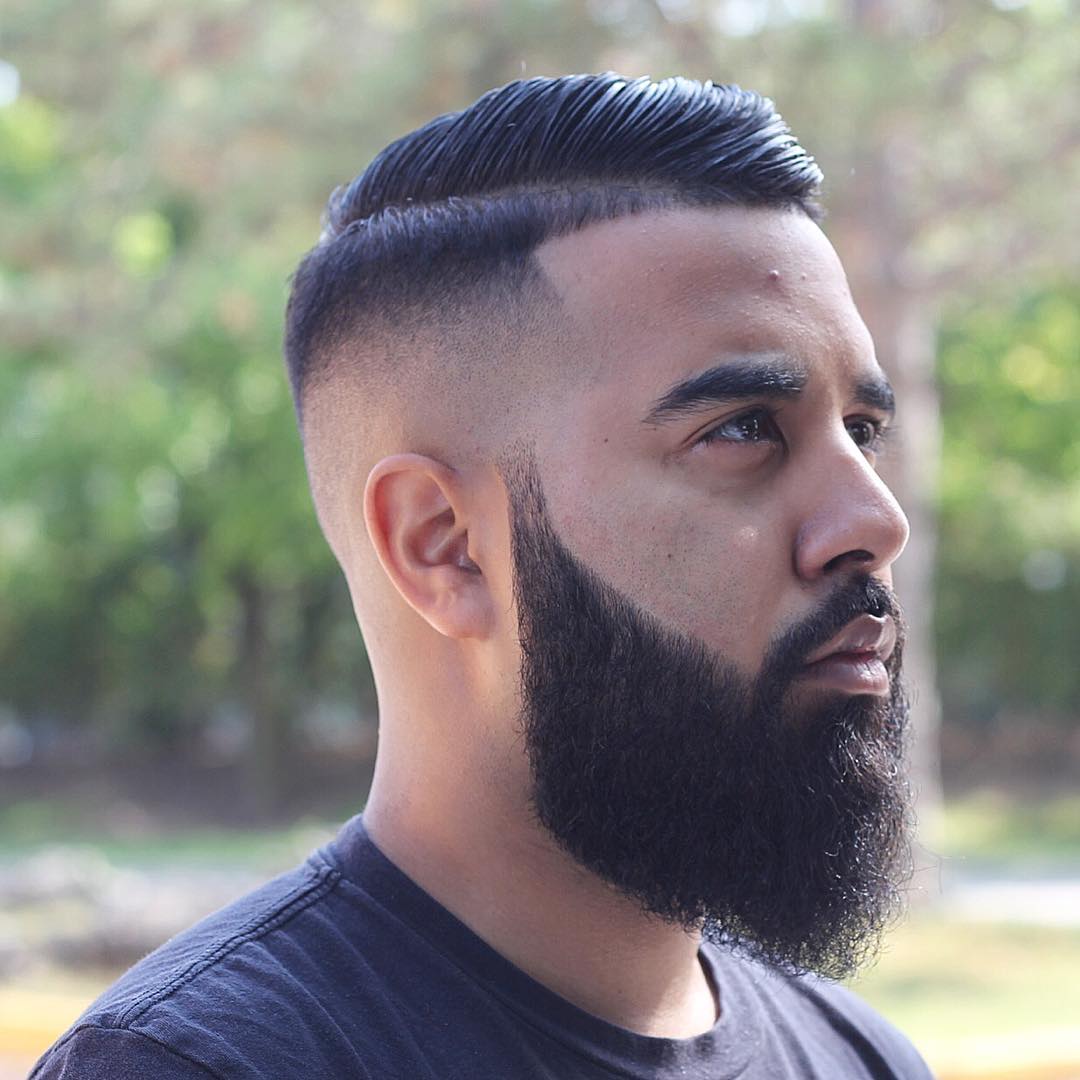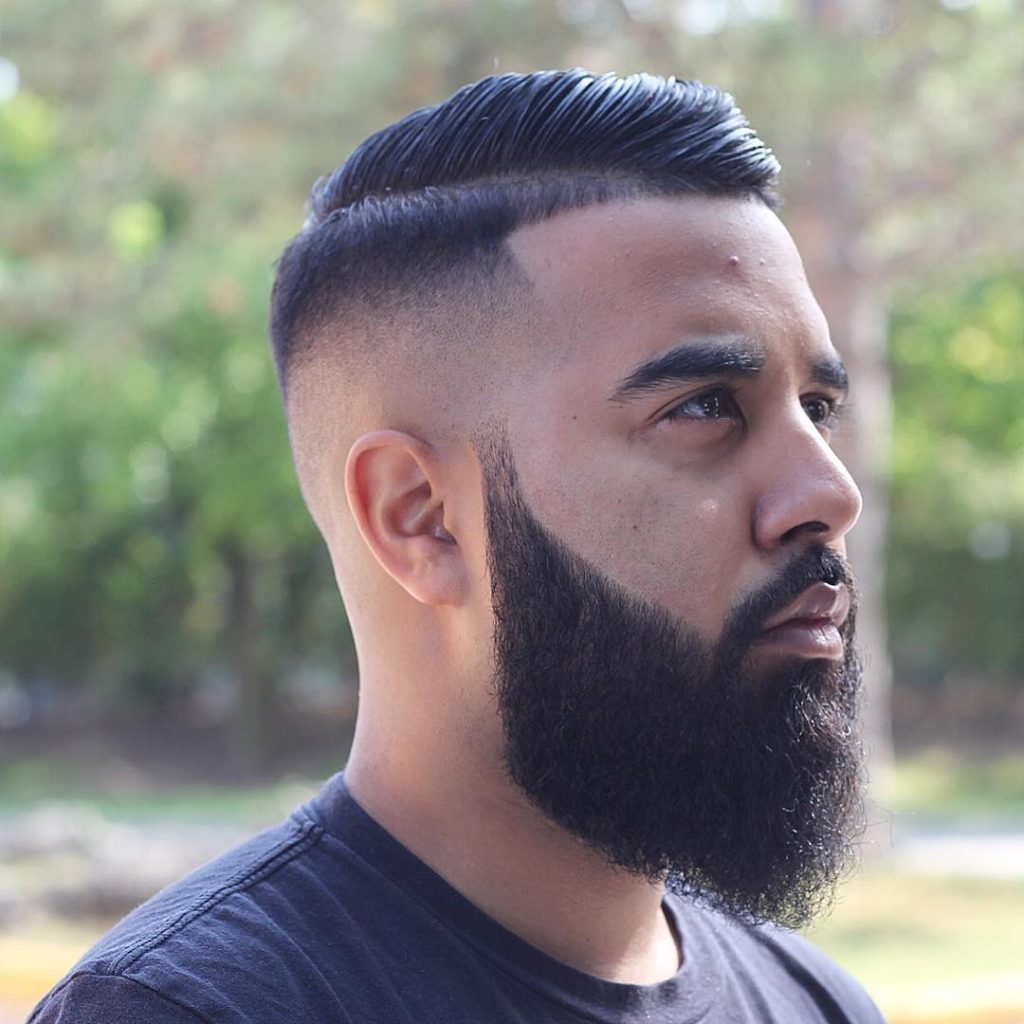 The bald fade, especially mid or high, is a flattering option for round, diamond or wide faces that don't want any additional width to the face, especially at the temples. Then it can be worn with any haircut, like this side part hairstyle with a full beard.
2. Low Bald Fade Haircut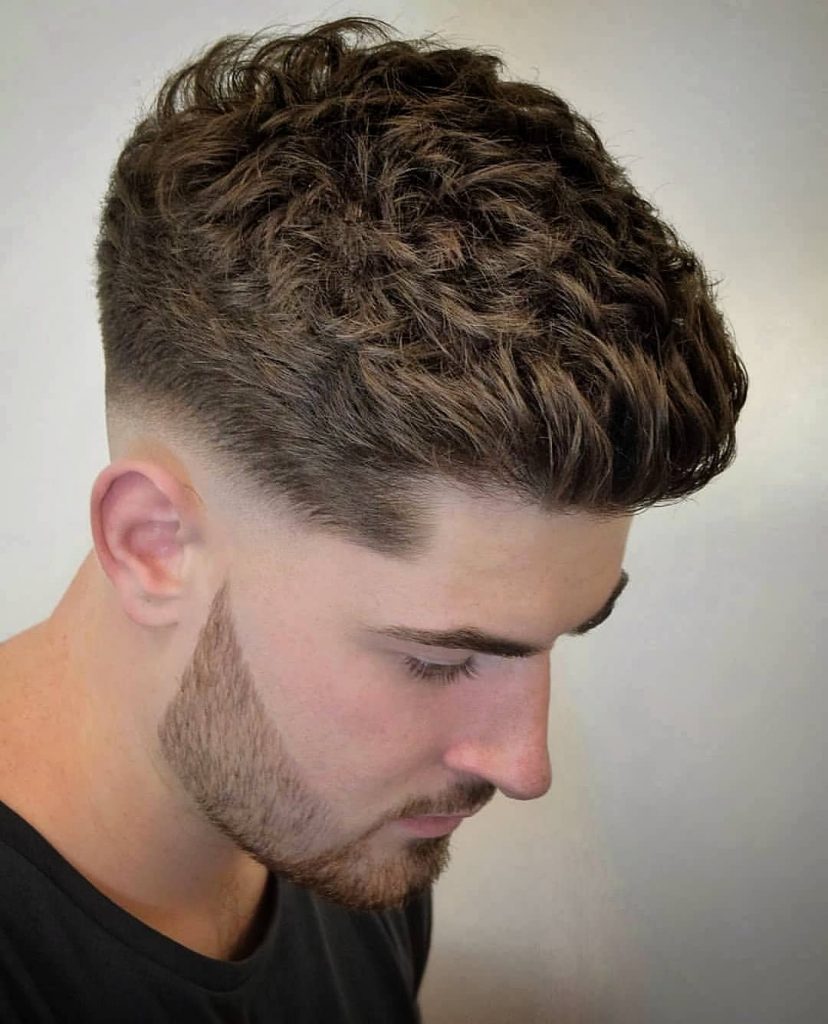 A low skin fade creates a new neckline. It pairs will with this thick and wavy hair up top.
3. Bald Fade Haircut For Black Men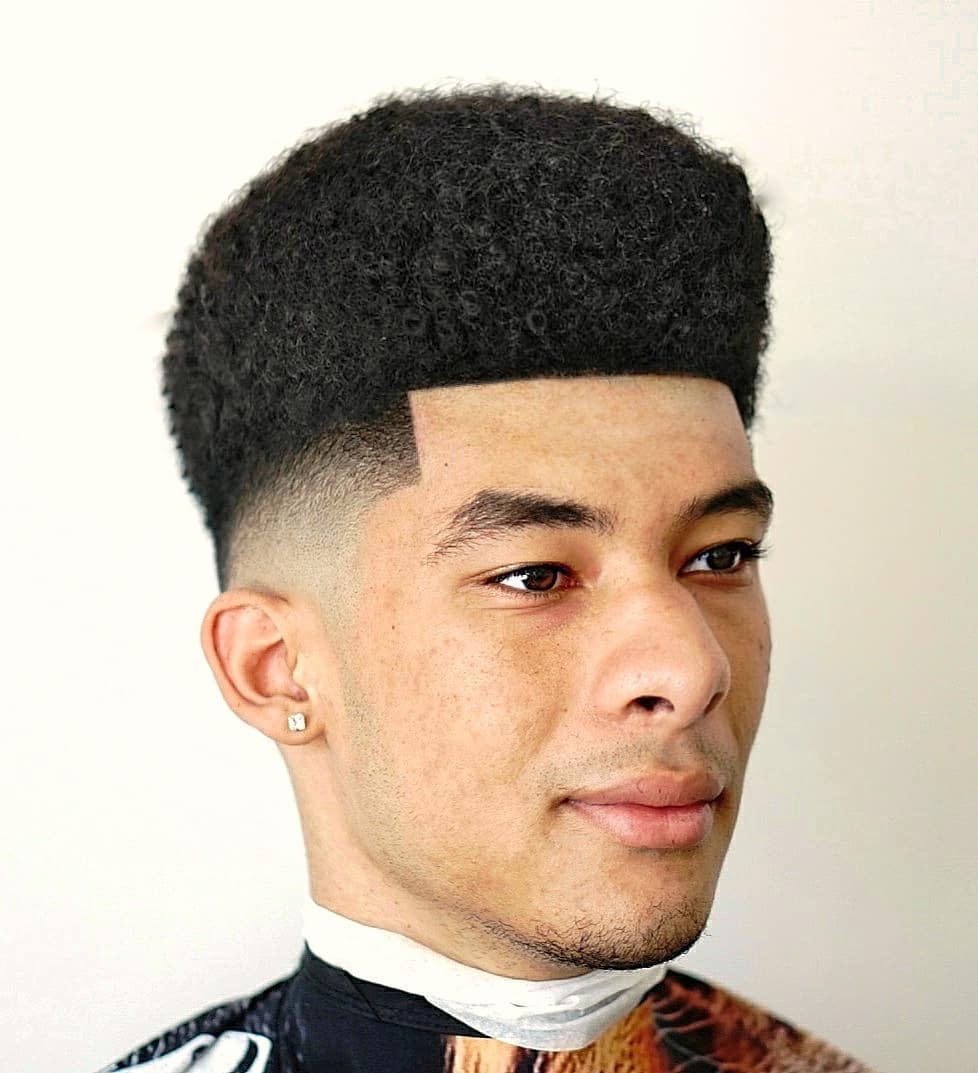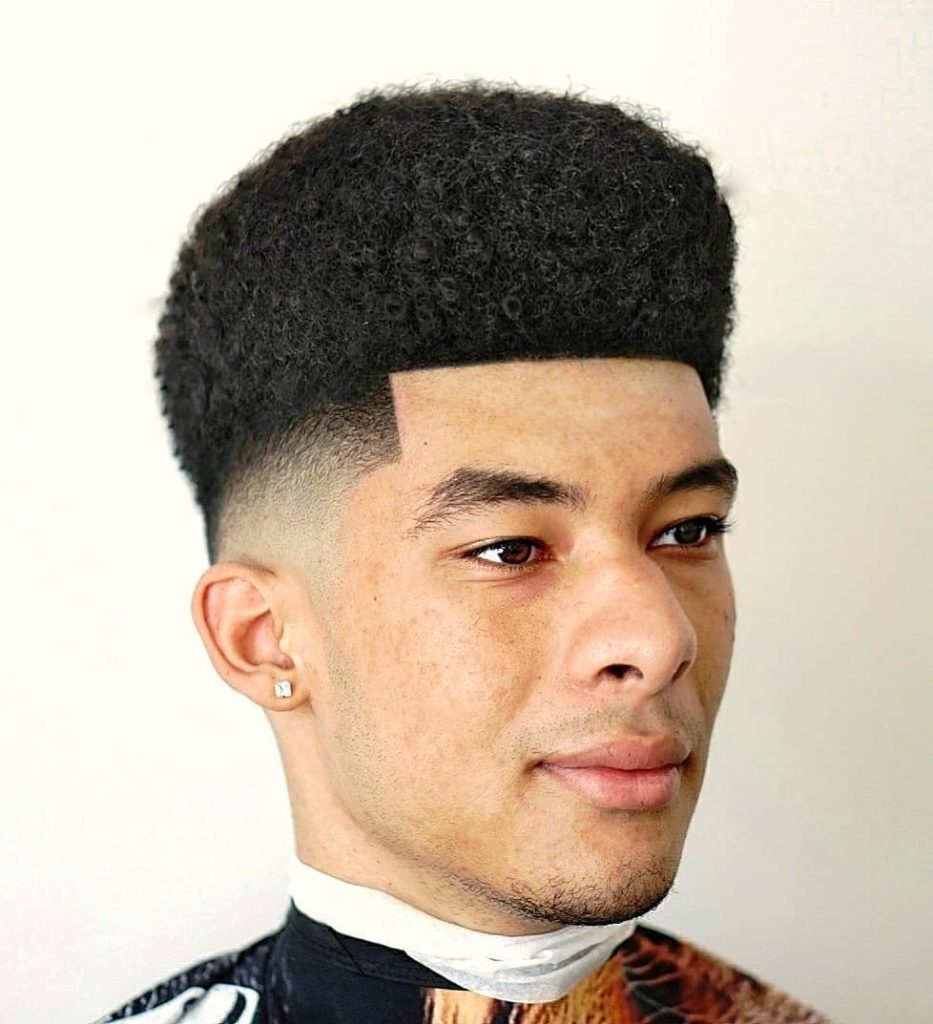 Before fades became a hair trendy, they were popular with Black men. This cool look features a curly high top over a bald drop fade for a retro-meets-moden style.
4. Black Bald Fade Haircut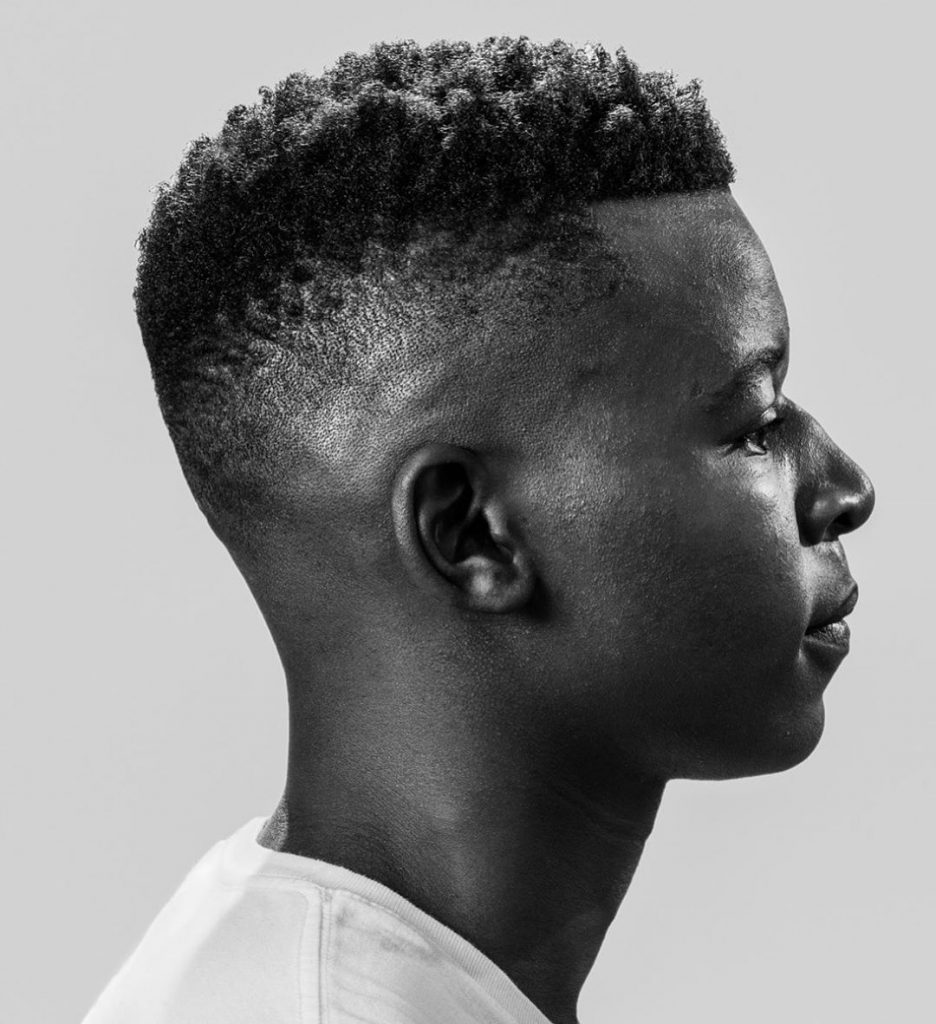 Another popular fade haircut for Black men is the high and tight, which can be cut short or worn with some texture like above.
5. High Bald Fade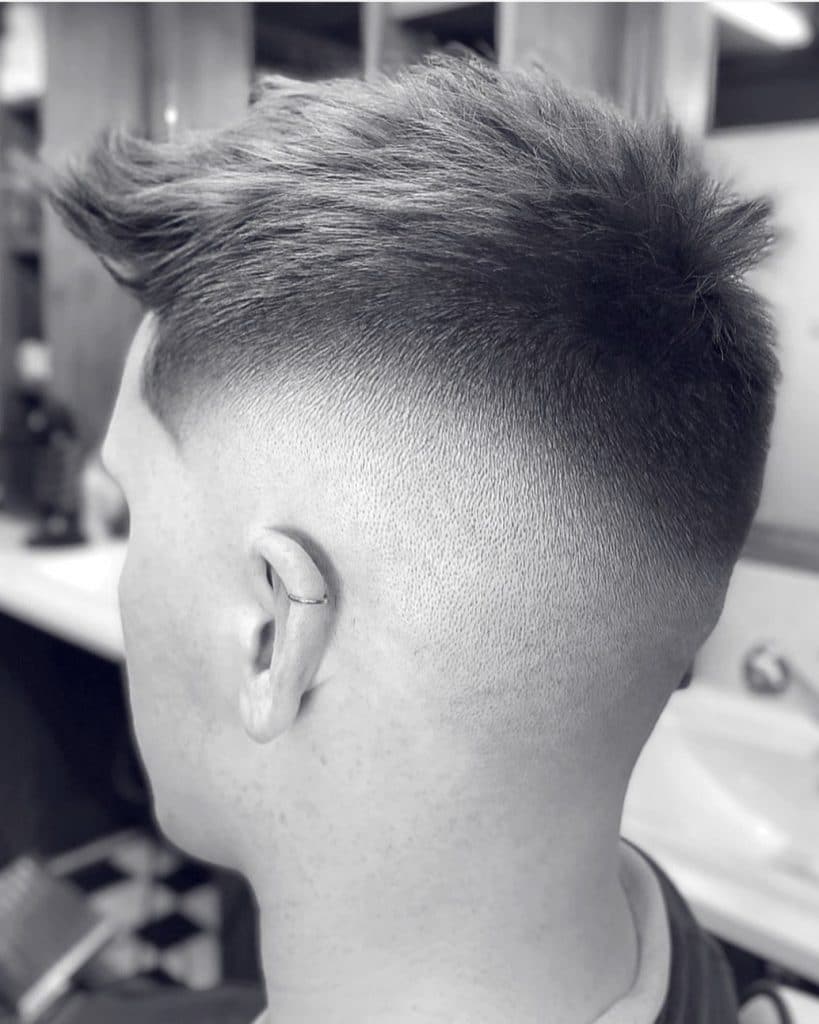 For a breezy and low maintenance style, take that skin fade up high. This look drops down below the crown to prevent hairs that sticks up and out in every direction.
6. Buzz Cut + Medium Bald Fade Haircut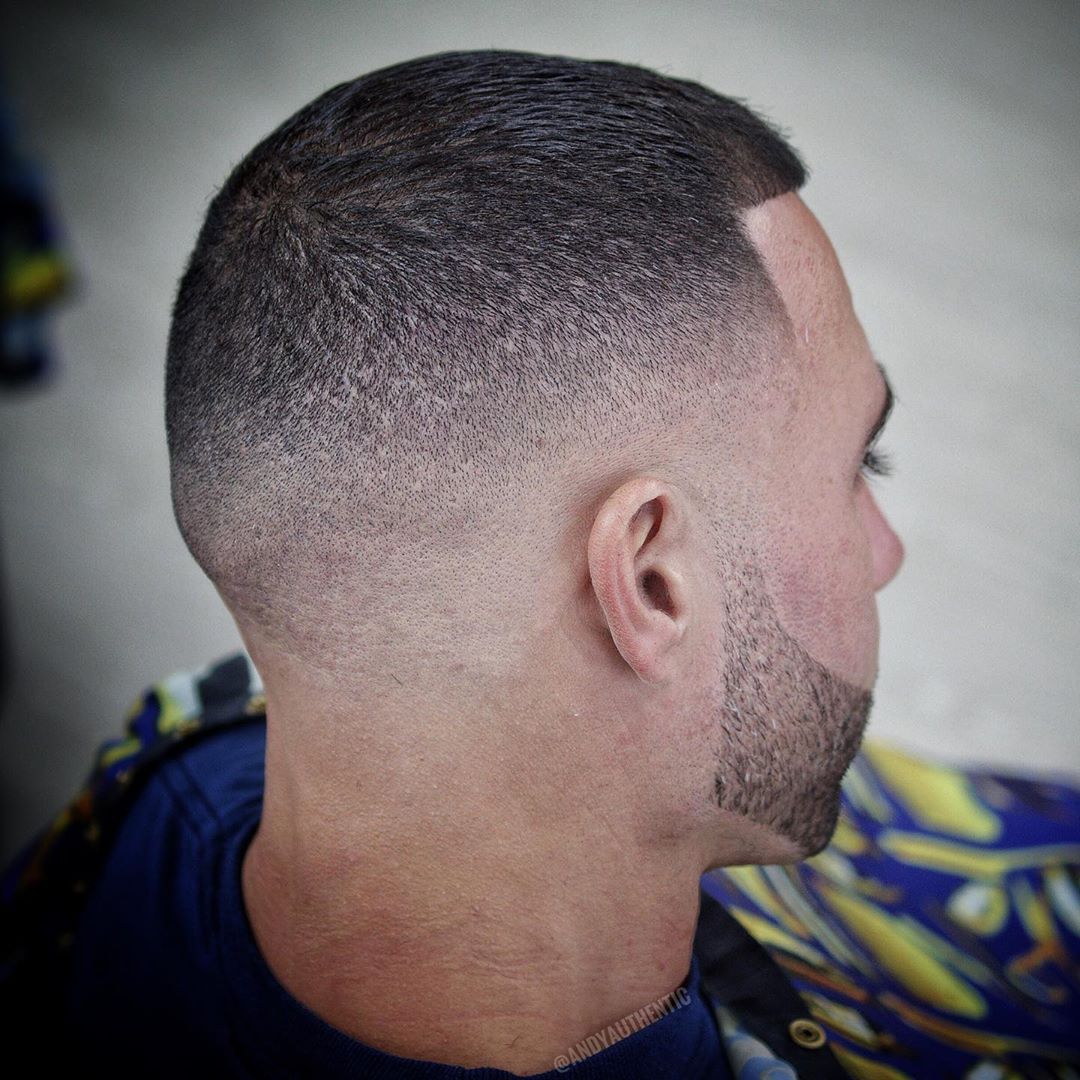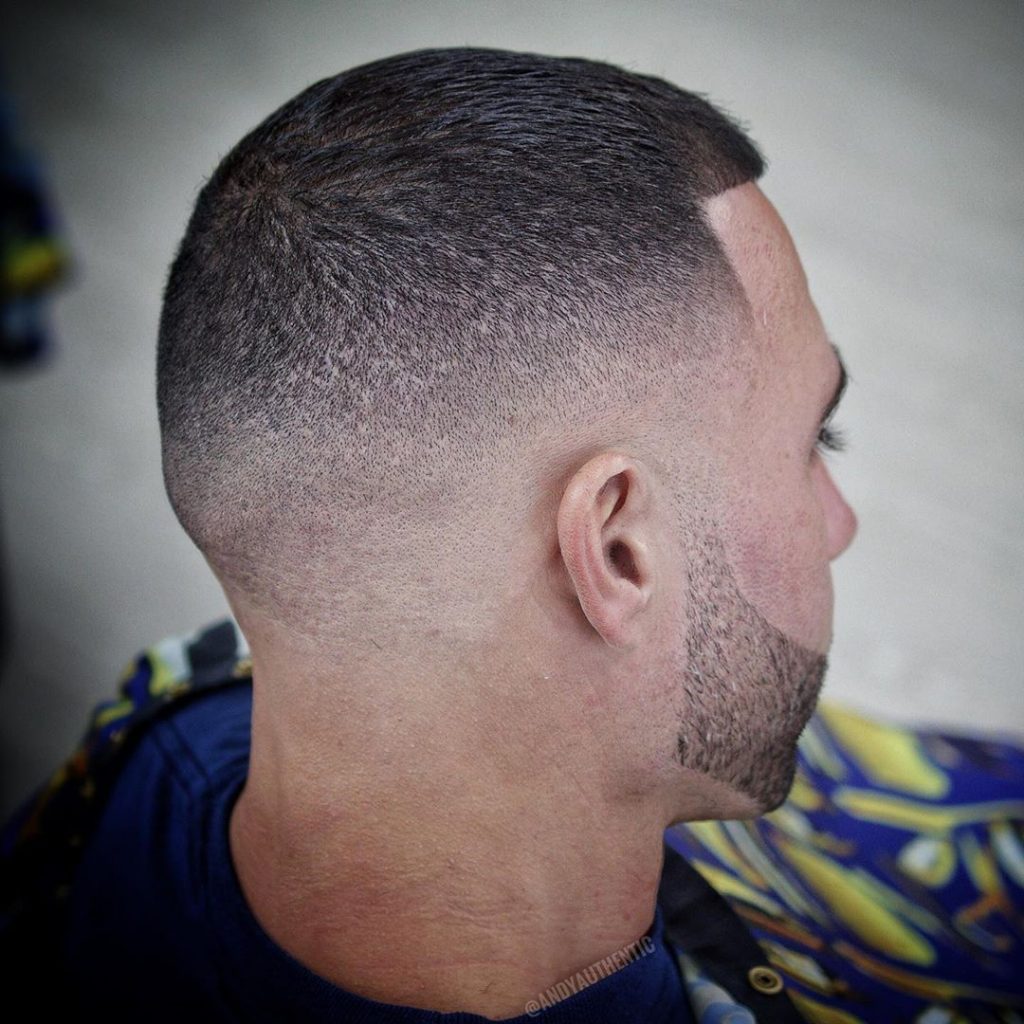 The mid bald fade can land anywhere in between what is considered low and high. This version cuts a blurry but straight line across the head but this fade can also drop down to follow the neckline.
7. Mid Bald Fade Haircut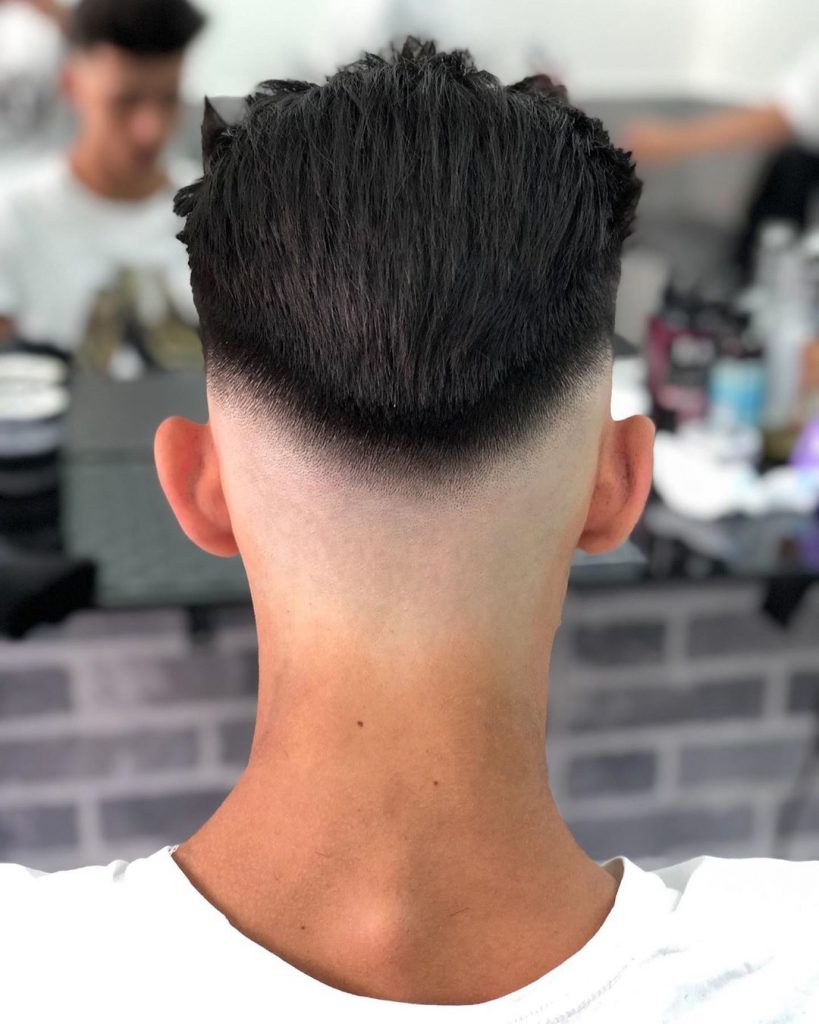 Don't worry about the tan line. The faded area will get some color in no time. Here's a curved mid fade with a more defined line than the last one.
8. Bald Taper Fade Haircut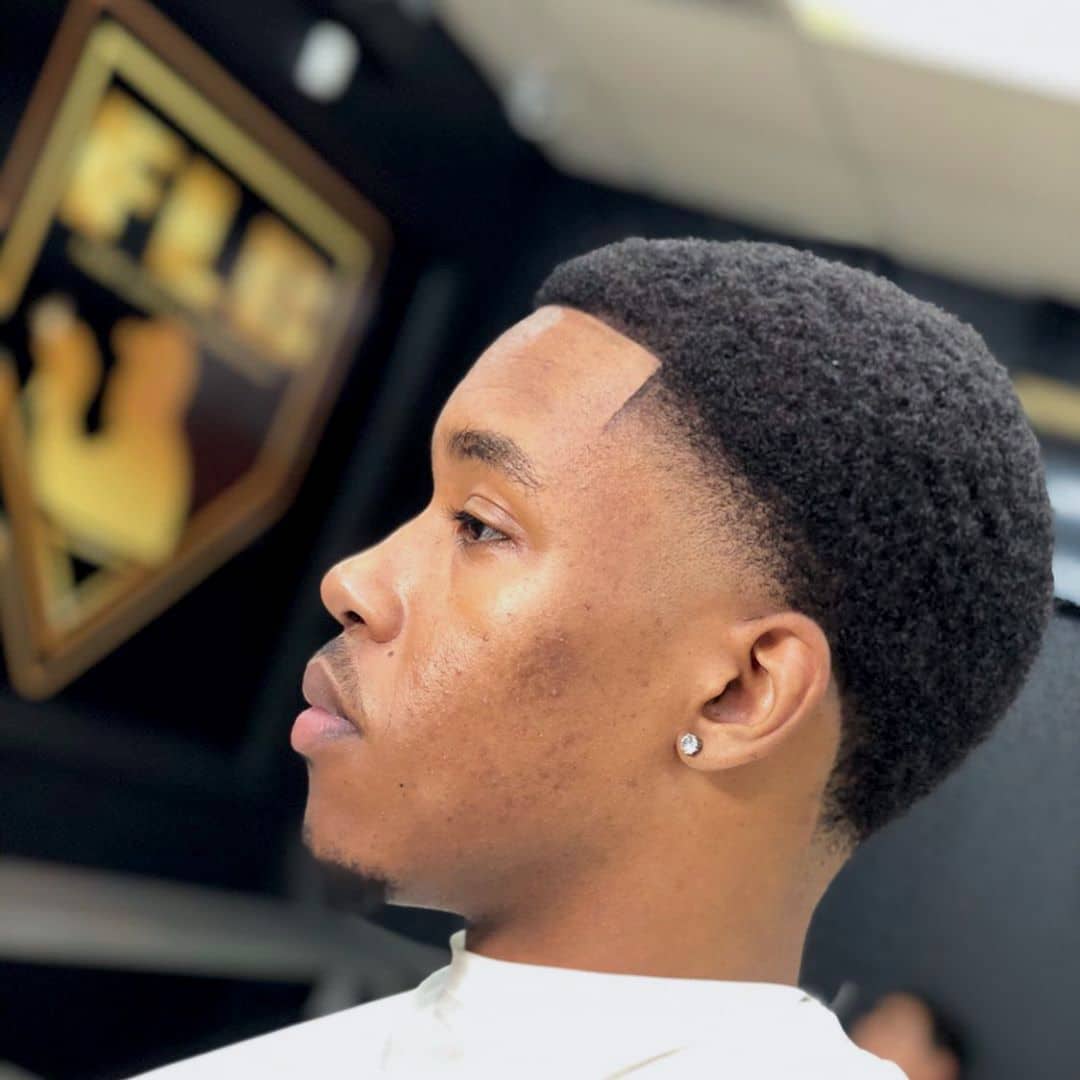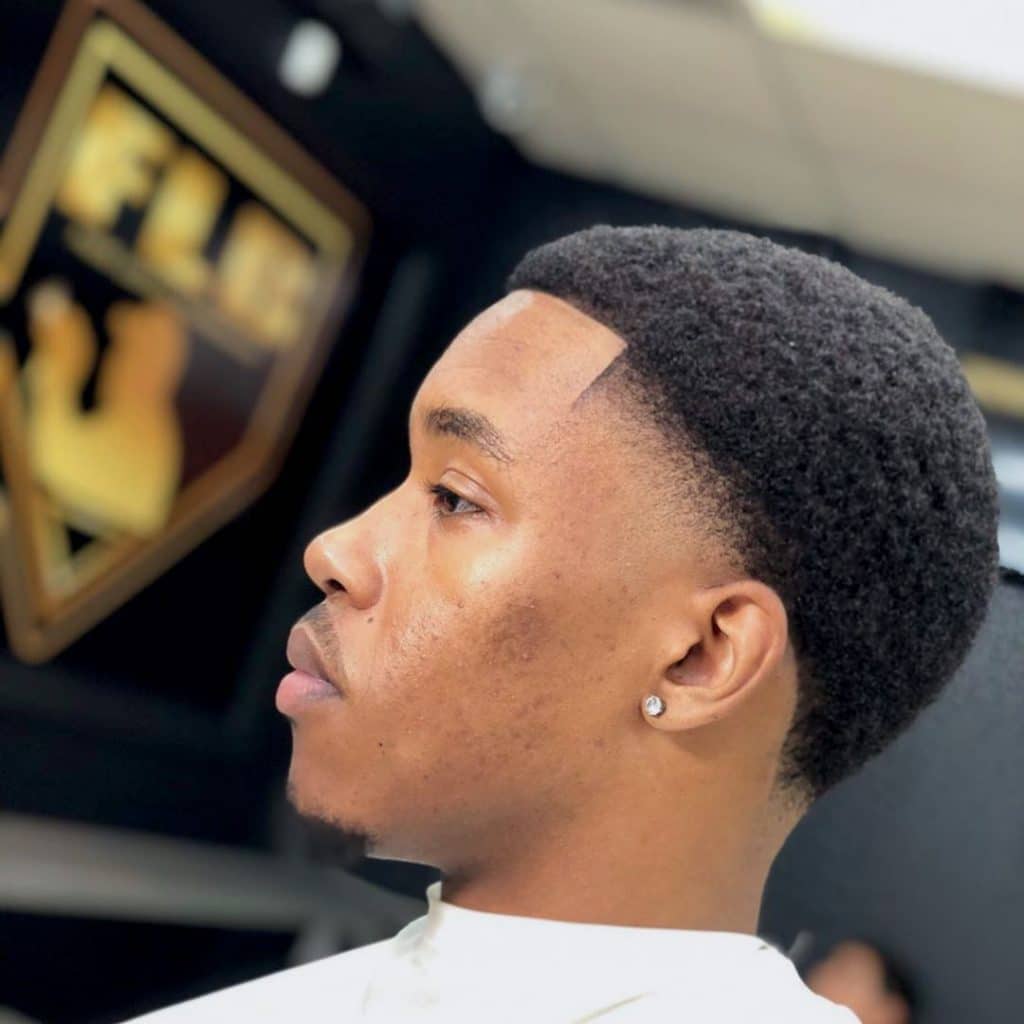 The bald taper fade eliminates hair at the side burn and neckline while leaving an arch behind the ear.
9. Bald Fade With Design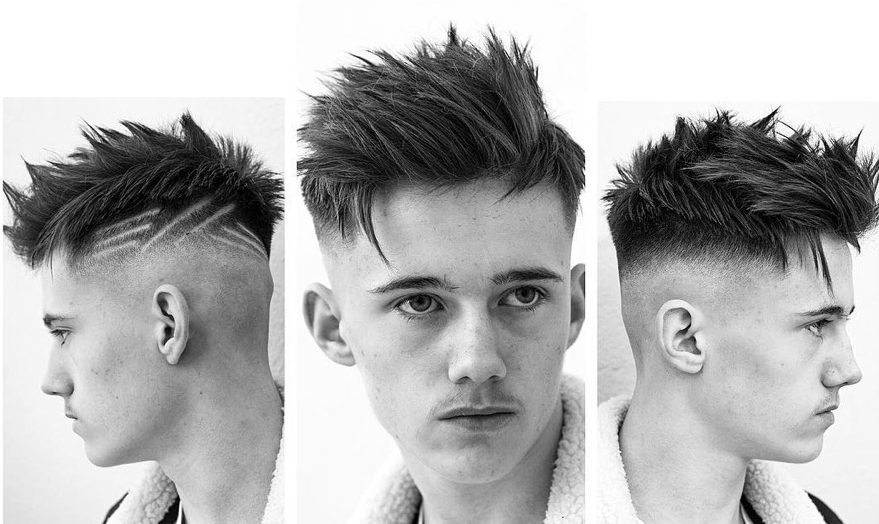 Why yes, bald fades and hair designs can be worn together. One way to get the look is to create the design with hair against skin. Or it can be done like this, with a design shaved into short hair above a bald fade. Both look very cool.
10. Bald Fade Haircut With Line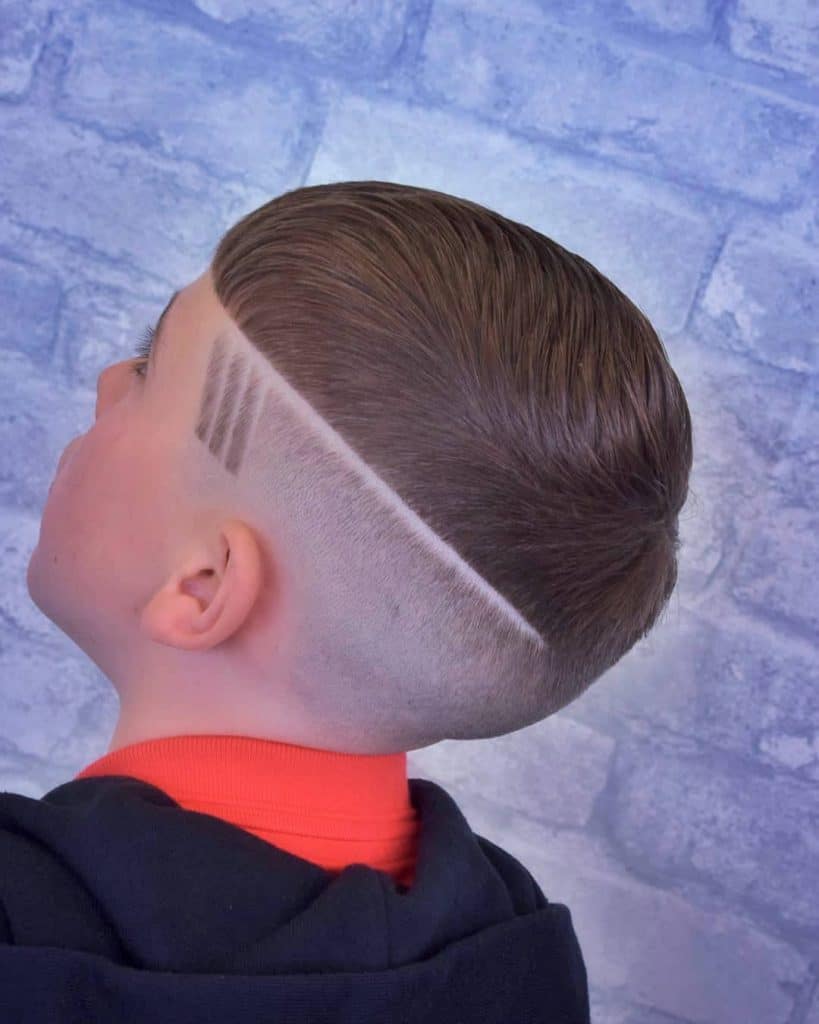 This cool crop for boys adds a cool racing stripe and a small homage to the three stripes of Adidas.
11. Best Bald Fade Haircut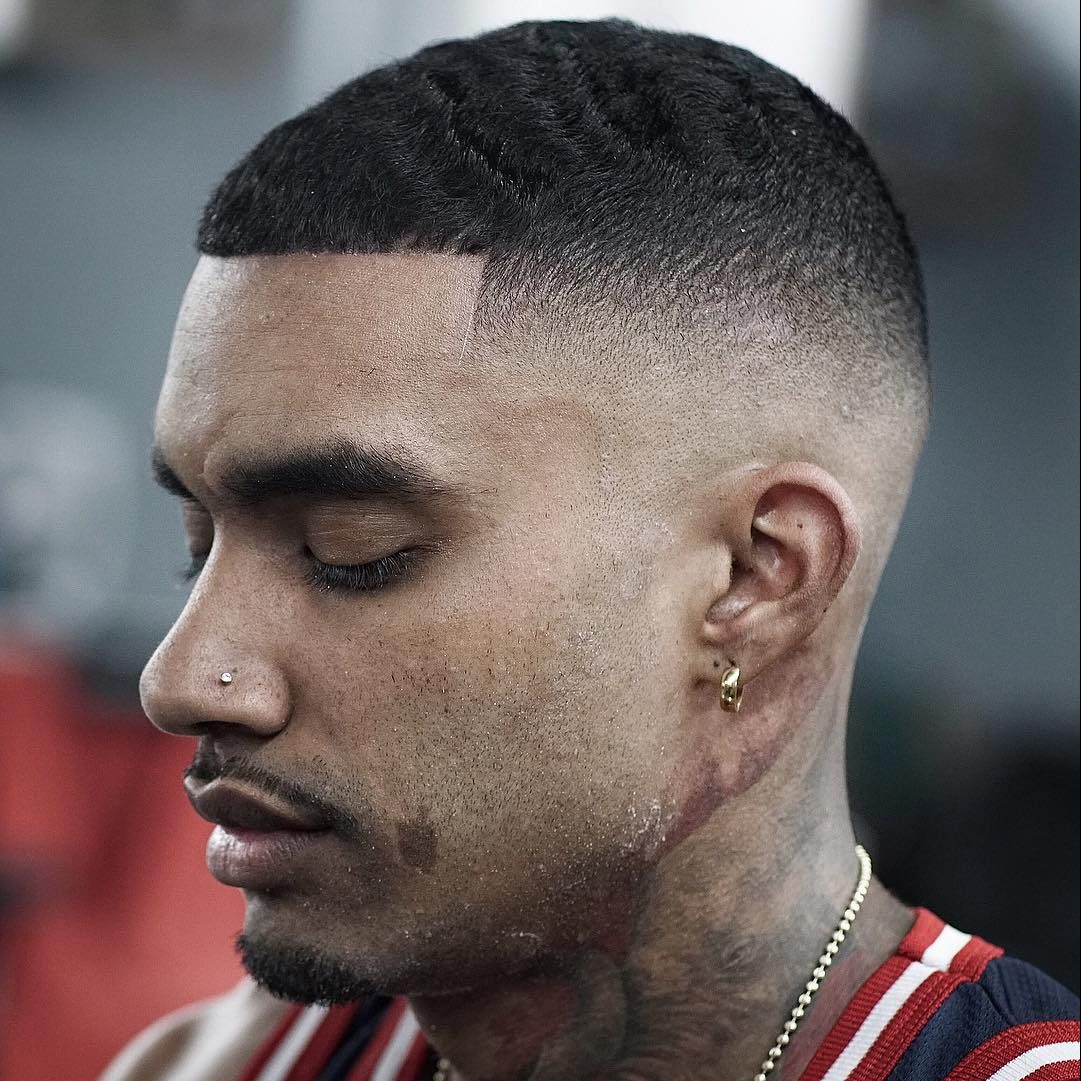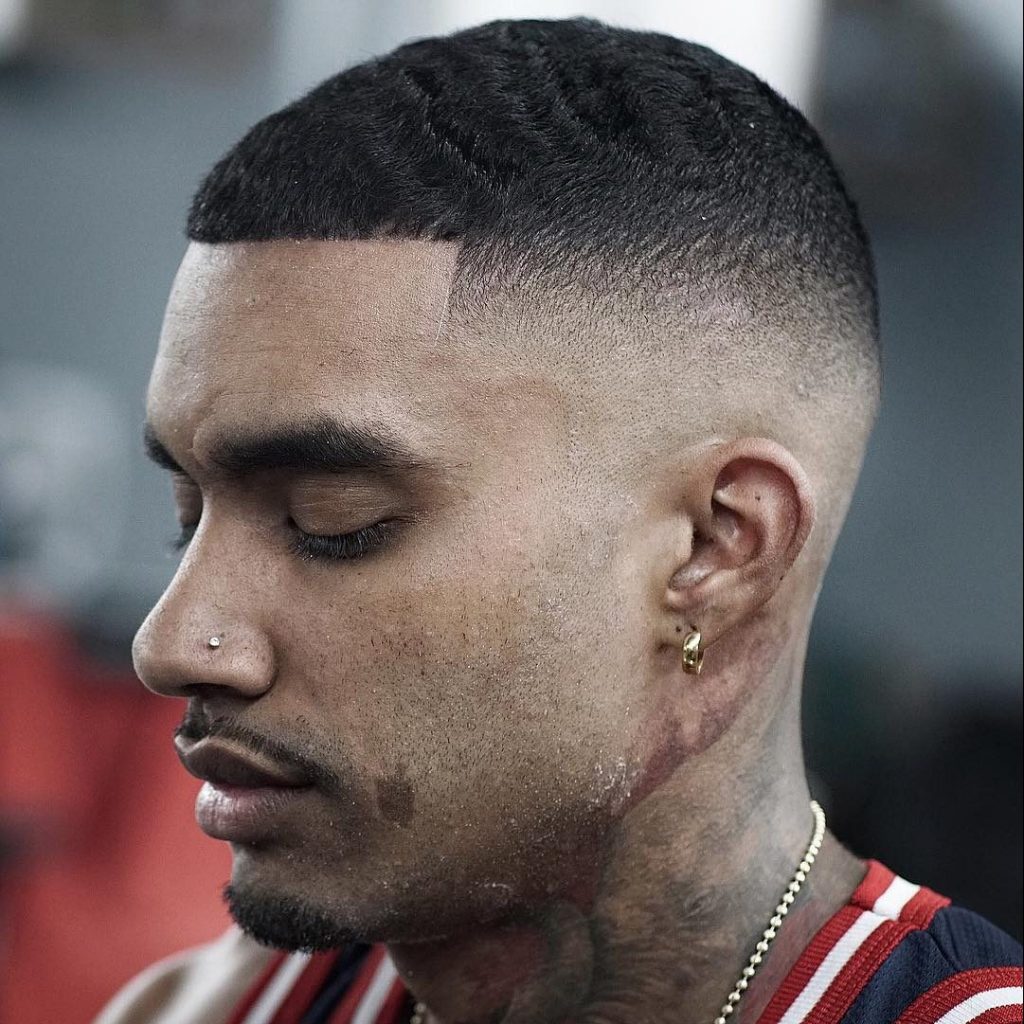 What makes this the best bald fade haircut? It's not the buzz cut, waves, or line up, even though they are all excellent. It is the expert execution that blurs the fade and matches the height and shape to the haircut and head shape. The best bald fade for you won't be exactly like this but something customized for you.
12. Boy's Bald Fade Haircut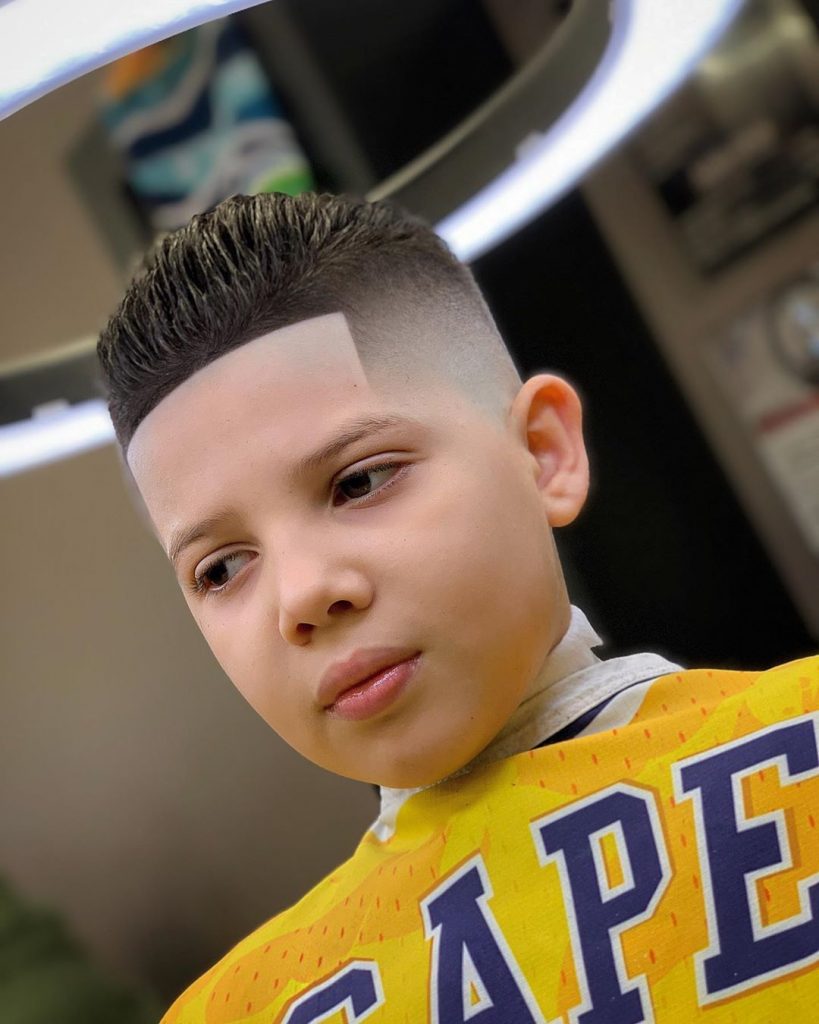 Fade haircuts are a cool and easy to wear haircut for boys that can stretch out time between haircuts.
13. Bald Fade Haircut For White Guys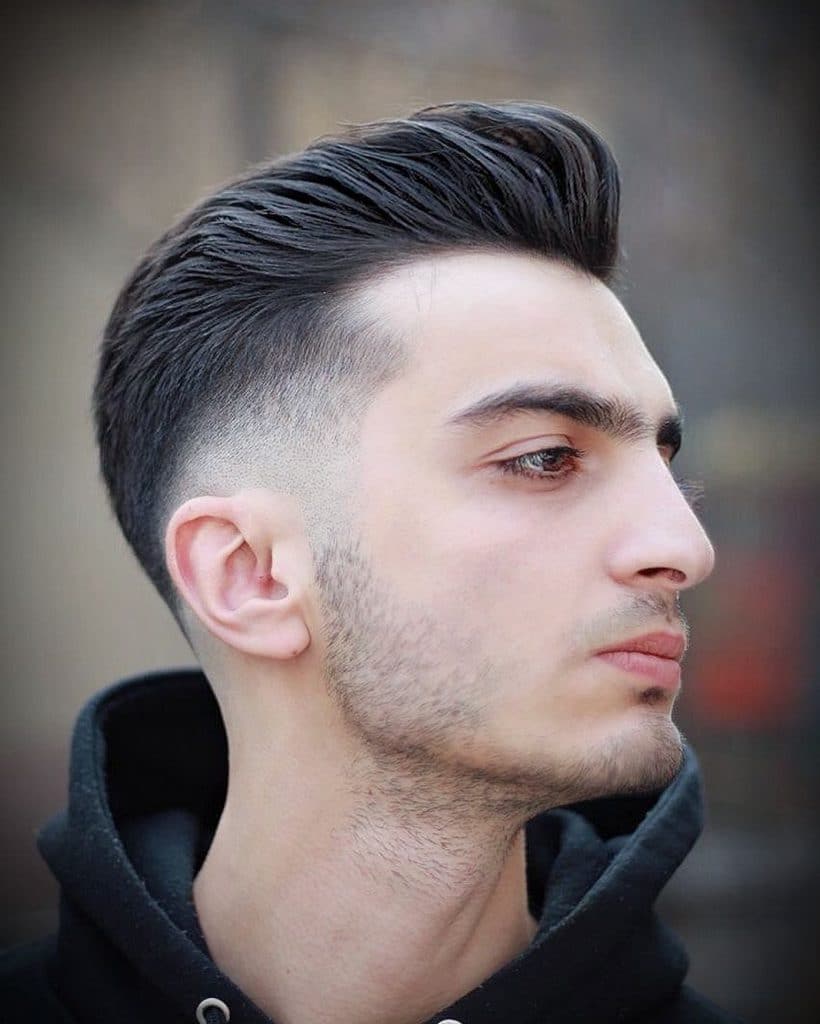 The fade is for everybody and every hair type. The ladies are even getting in on the look too.
14. Semi Bald Fade Haircut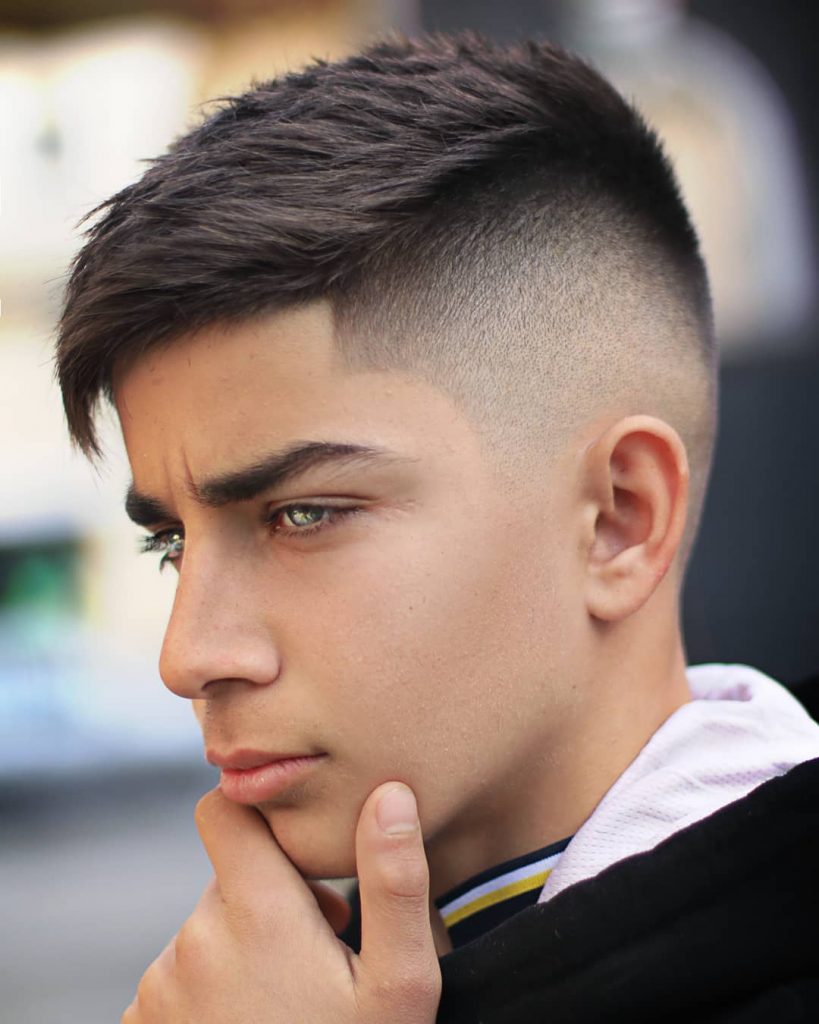 This cut is so blurry that it's hard to find where it goes down to the skin.
15. Curly Hair + Low Skin Fade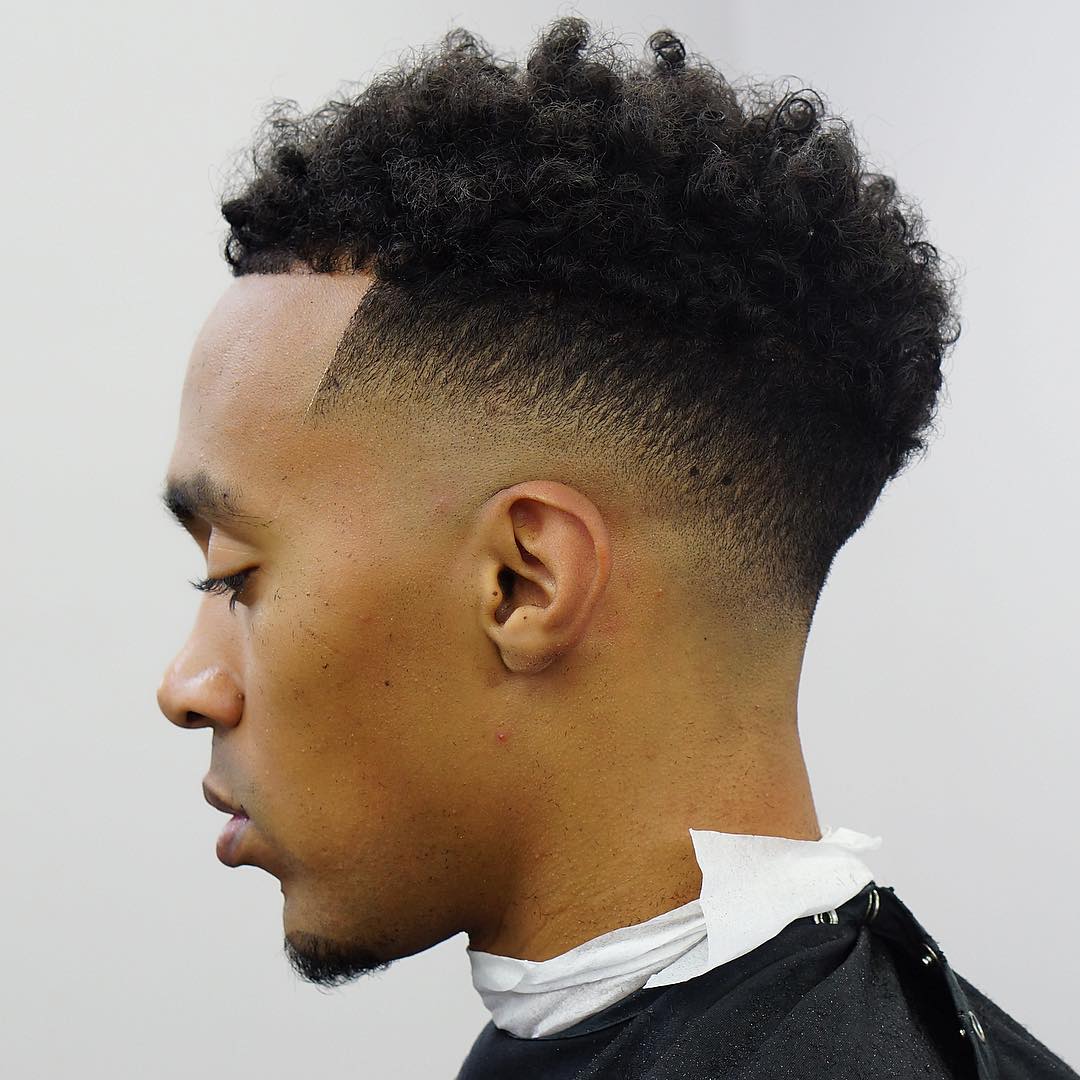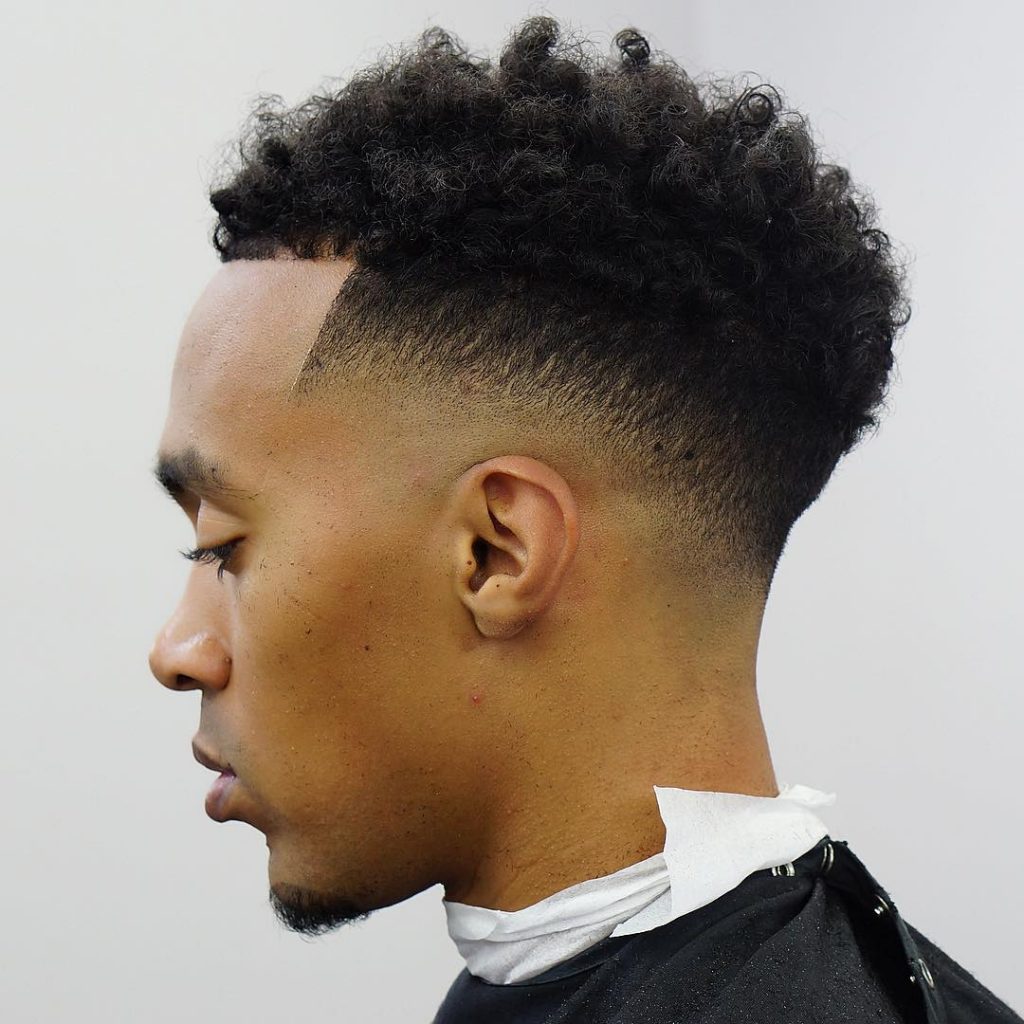 The skin fade is a stylish addition to all kinds of curly hair, especially tight curls. Hairstyles for men are longer this year and this is true for curly and black hair too. In this expert cut, a drop fade follows the arc of the hairline and is matched by the shape of longer curls on top.
16. Bald Drop Fade Haircut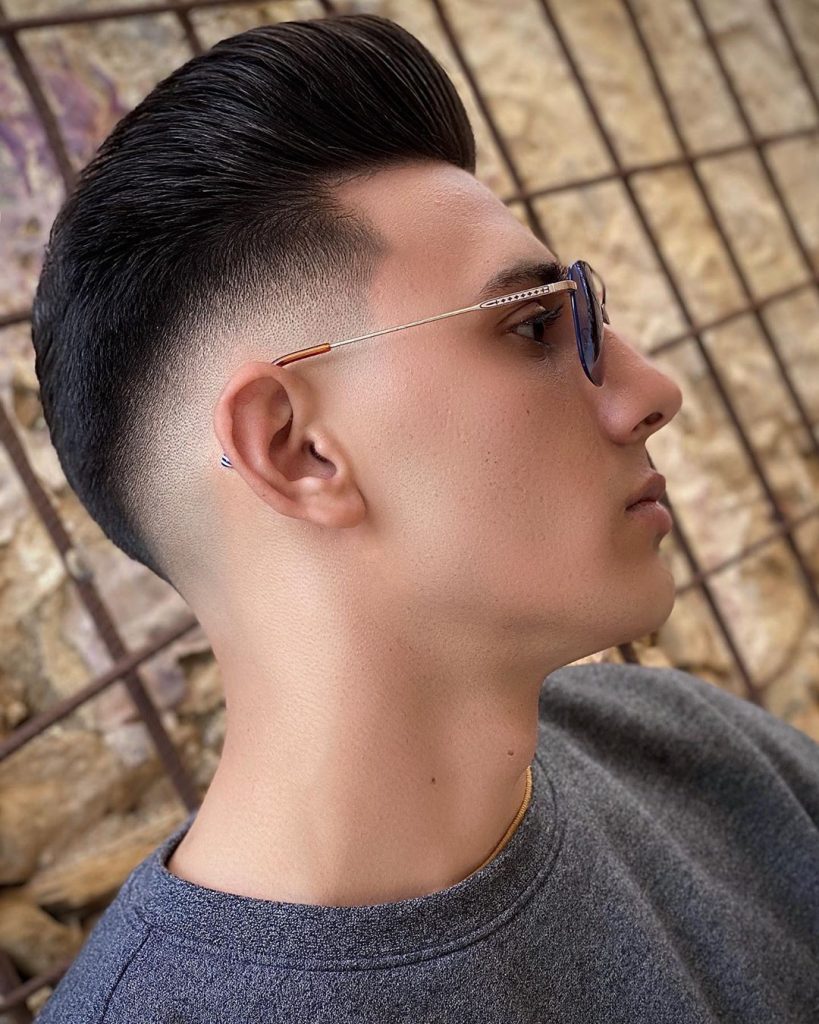 True to it's name, the drop fade drops down behind the ear.
17. Bald Fade Comb Over Haircut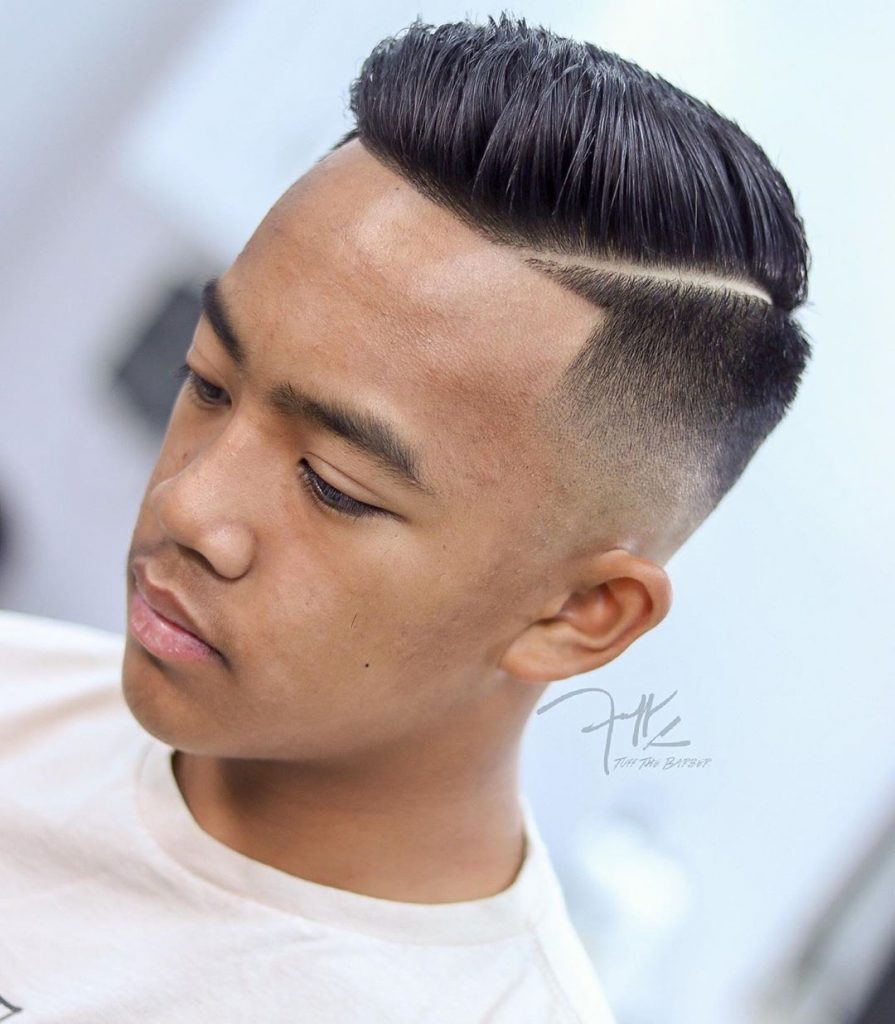 A different kind of comb over with a different kind of bald. This fresh look for young men also has a line up and hard part.
18. Bald Fade Haircut With Waves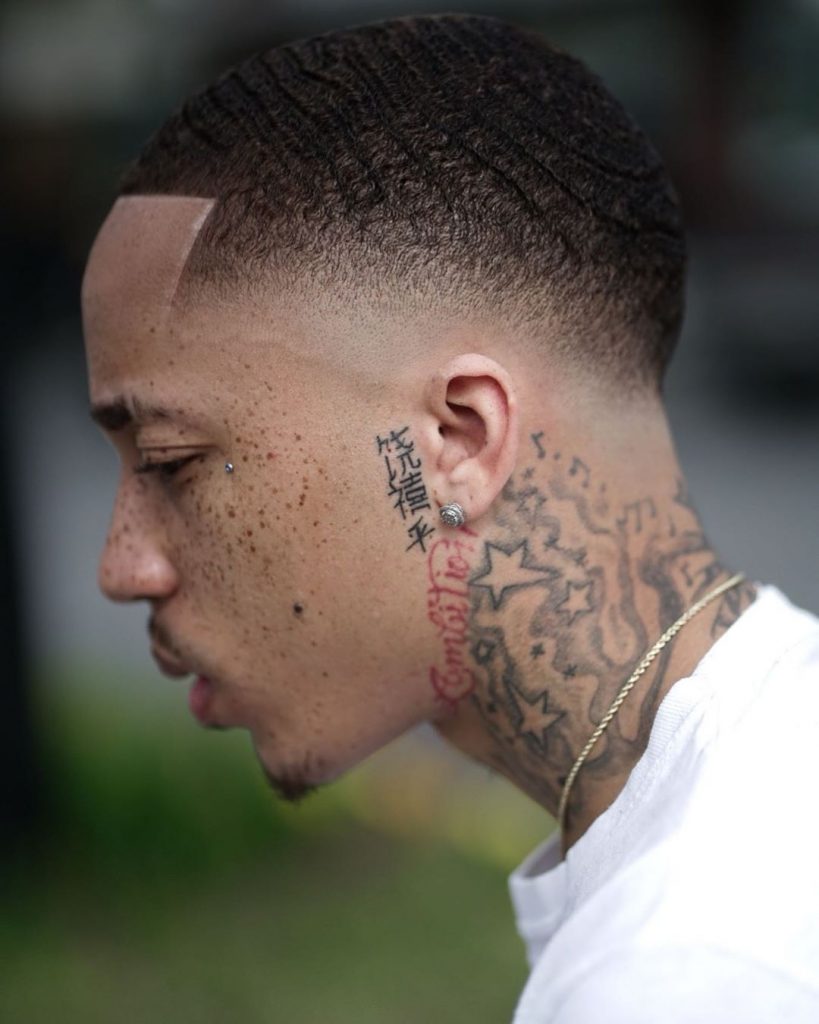 This combination of waves, lines, and blurry bald fade is so crisp.
19. Skin Fade Haircut With Beard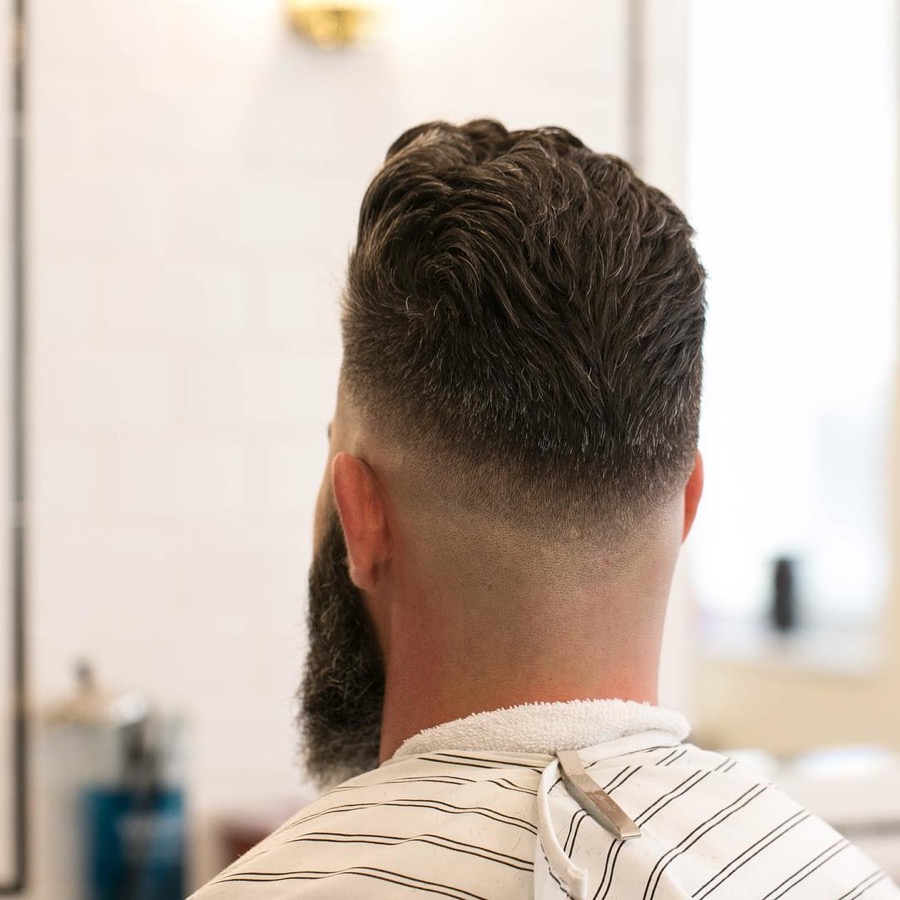 Can you wear a skin fade with a beard? It is working out pretty well for this guy. The bald fade cleans up the neck and provides a distinct separation between hair and facial hair.
20. Crop Top + Bald Fade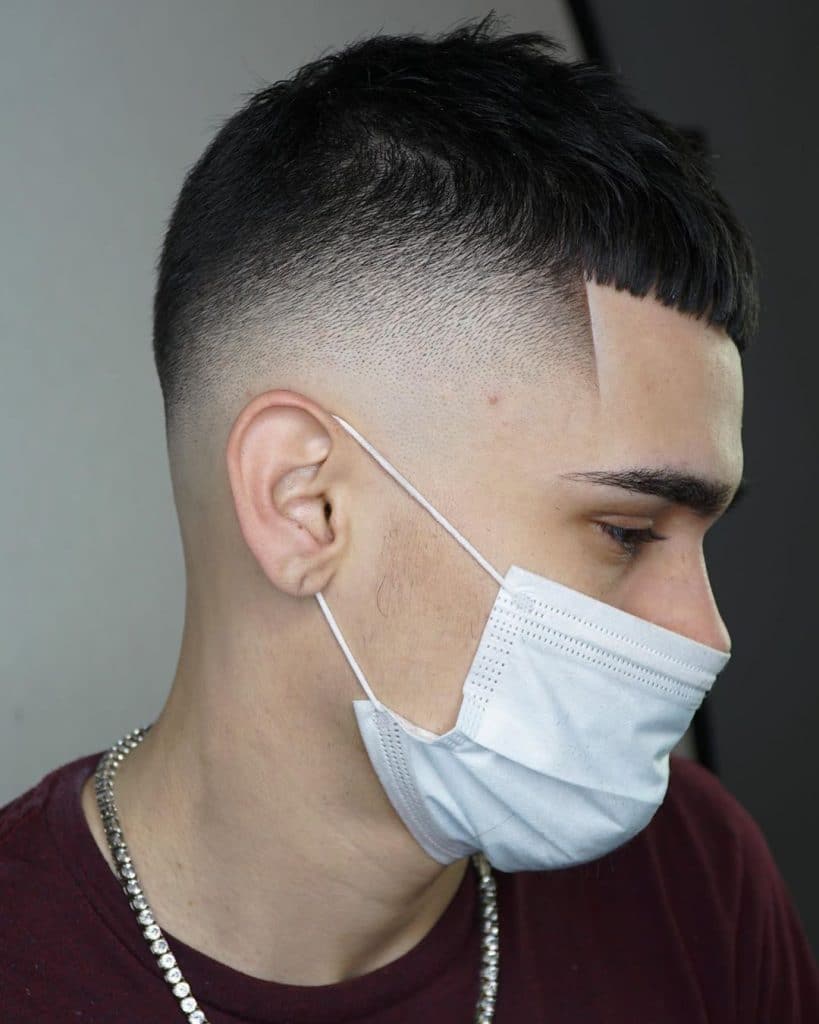 One of the definitive features of the crop haircut is a fade. This cool crop contrasts a line of blunt fringe with a curved blurry drop fade.
21. Low Skin Fade For Black Hair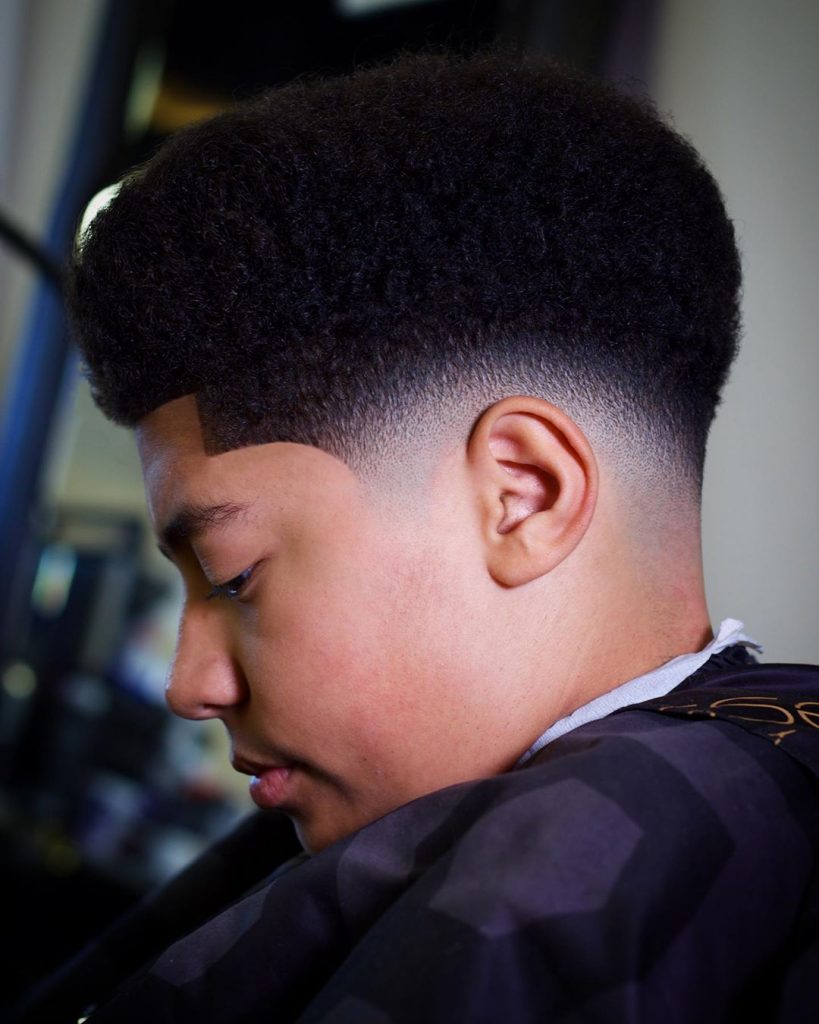 The line of this drop fade is part of a harmonious series of corners and curves.
22. Burst Skin Fade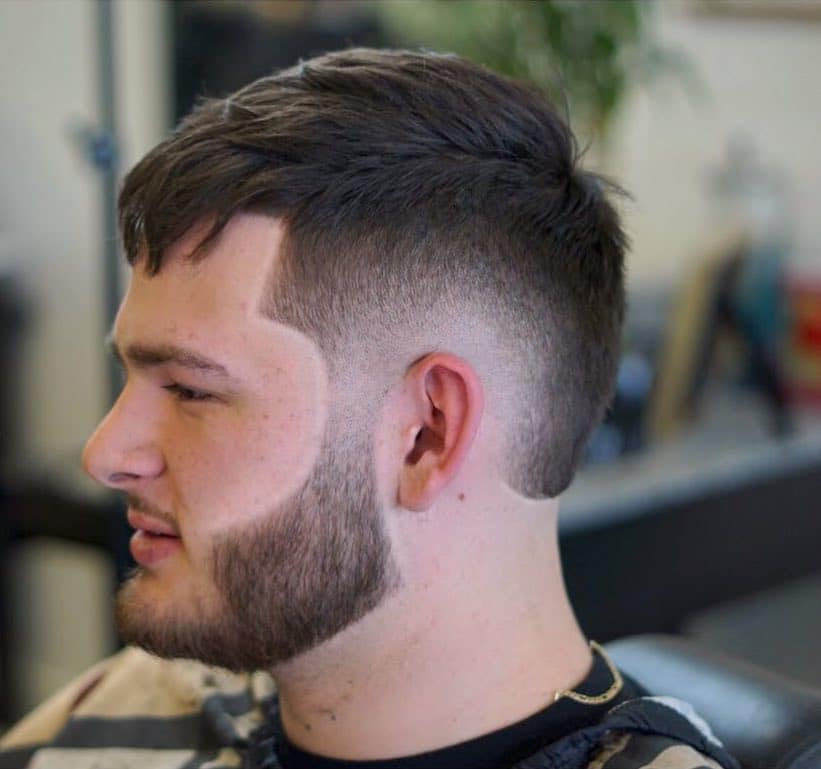 This unique way to wear a crop combines textured fringe and a burst fade for a mohawk effect. The sculpted beard works with the whole look.
23. Burst Fade Mohawk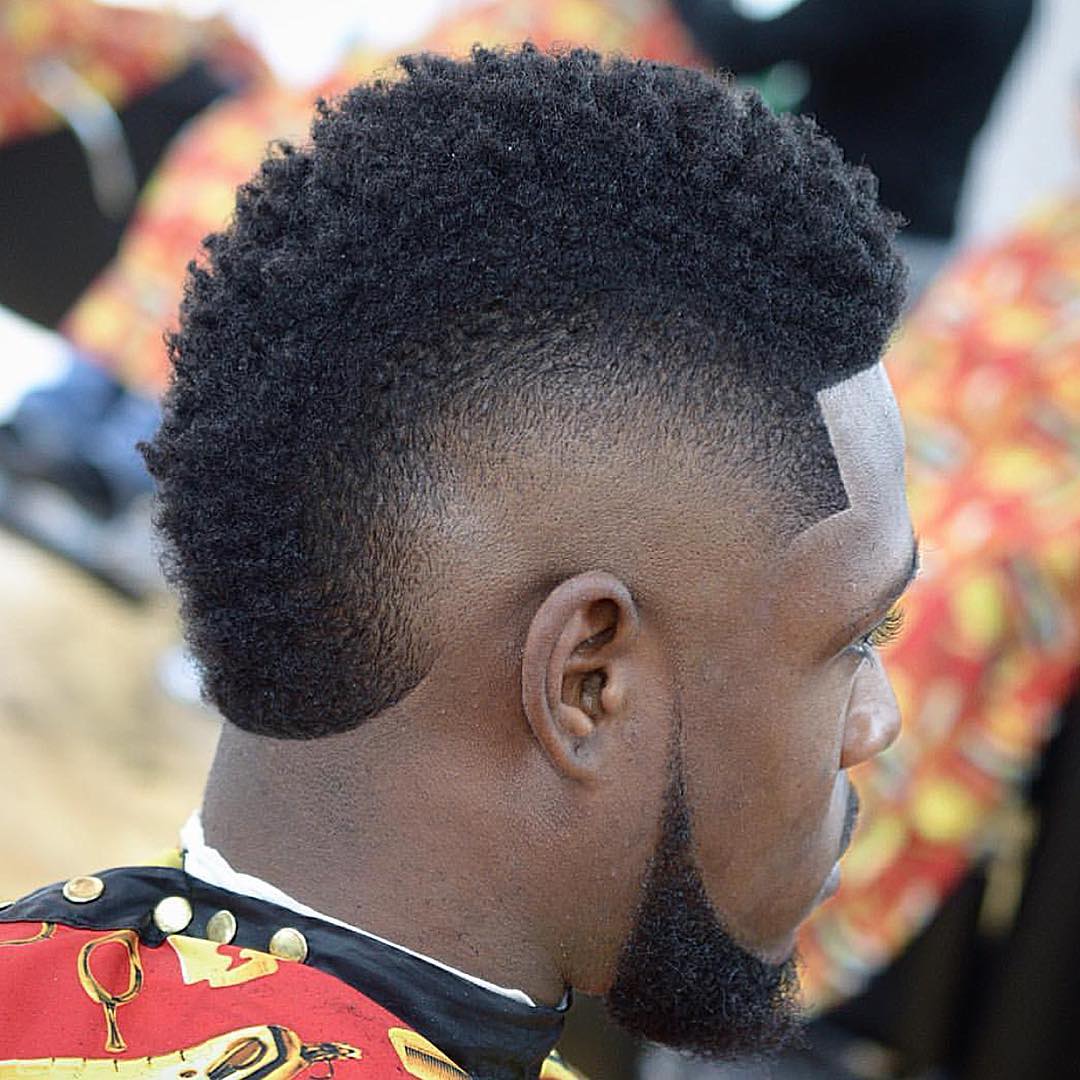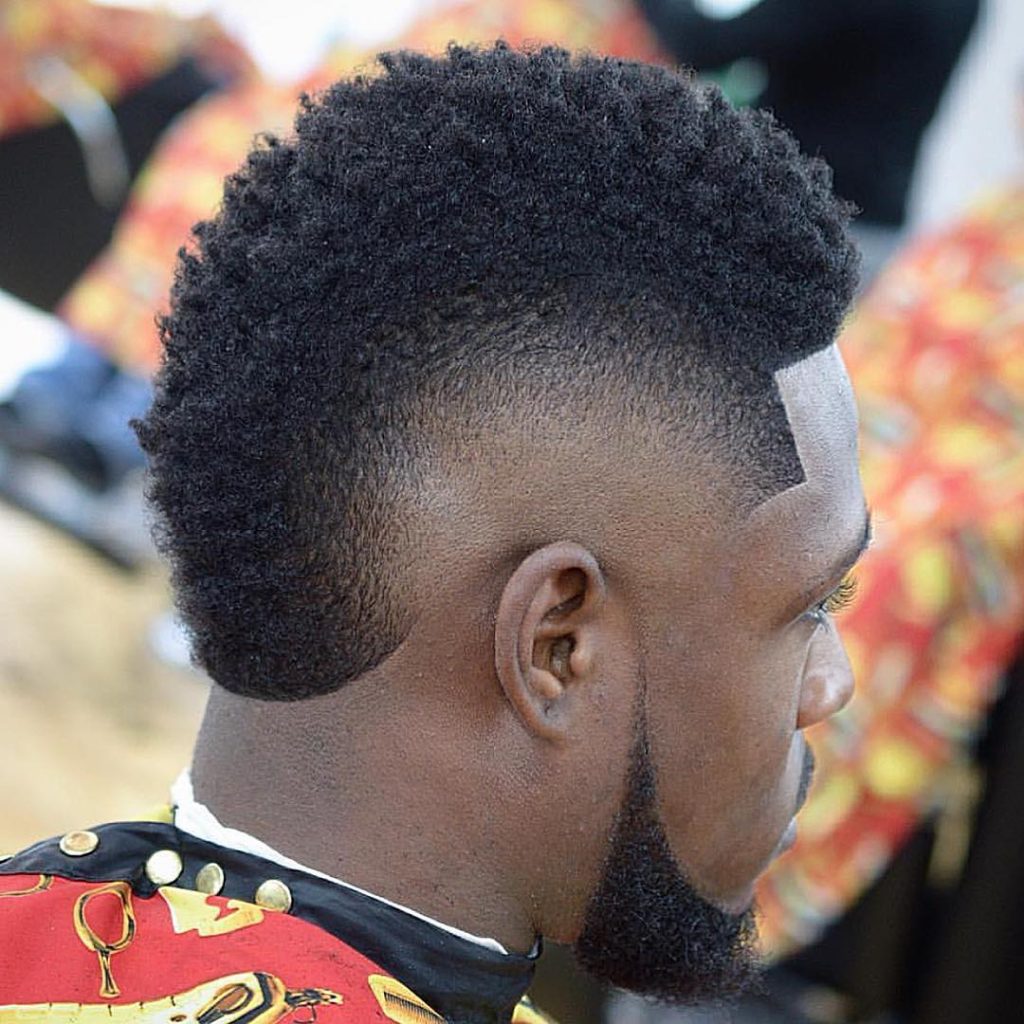 And here is a true mohawk fade with a bald burst fade that slowly ramps back up into a beard.
24. Popular Haircuts For Men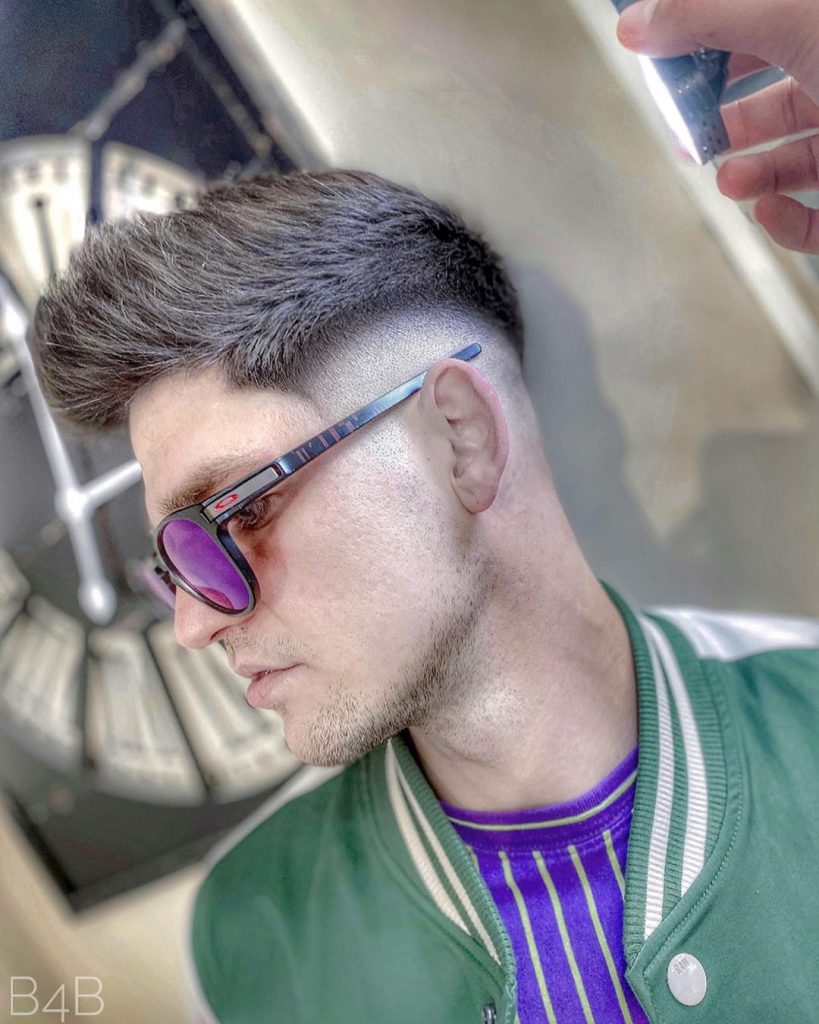 Between the trendy crop top and the faux hawk, this is a combination of the most popular looks right now.
25. Thick Hair + Skin Fade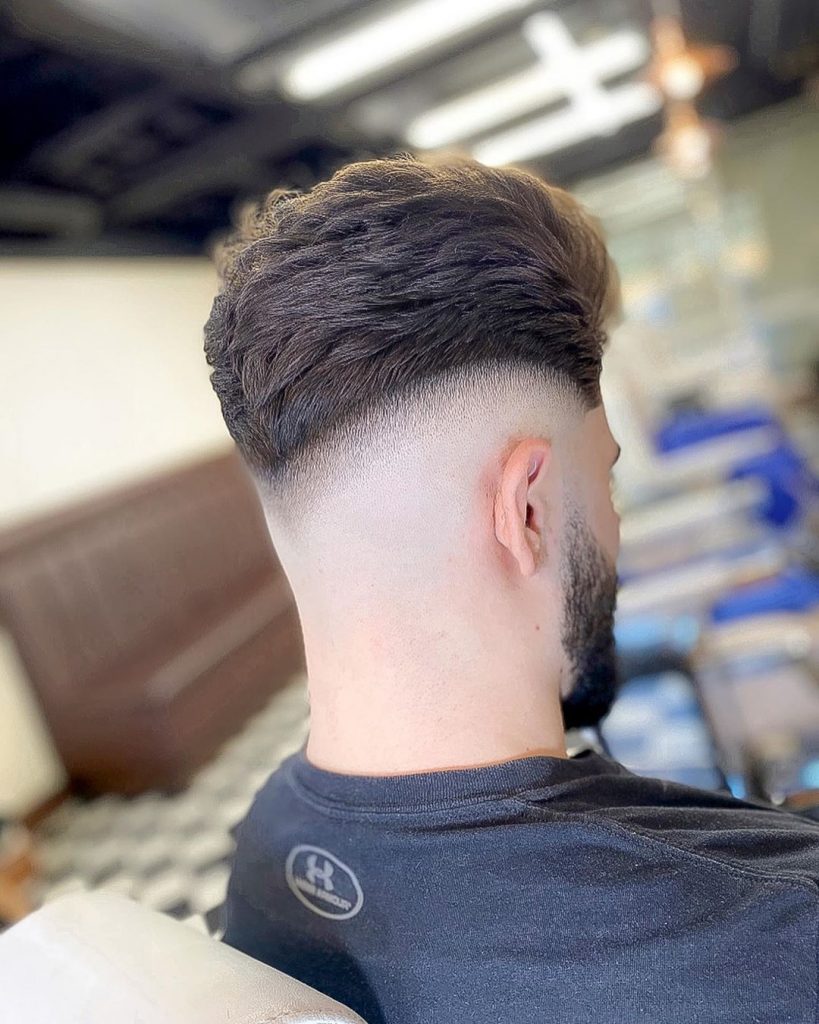 We'll leave you with this shining example of the dramatic contrast that a bald fade can create. It is most pronounced with thick hiar like so and a fade that goes quickly down to the skin. For an added detail, this version ends in a hint of a V.
We use affiliate links and may receive a small commission on purchases. Please read our disclosure.