Introducing Miami's celebrity barber Christopher Betancourt who works out of Blendz barbershop.
Christopher is super talented. You can clearly see this because he delivers unique haircuts to all of his clients over and over again. It is very cool to see so many styles and variations. Christopher knows how to dial in that specific look that will make each client look great.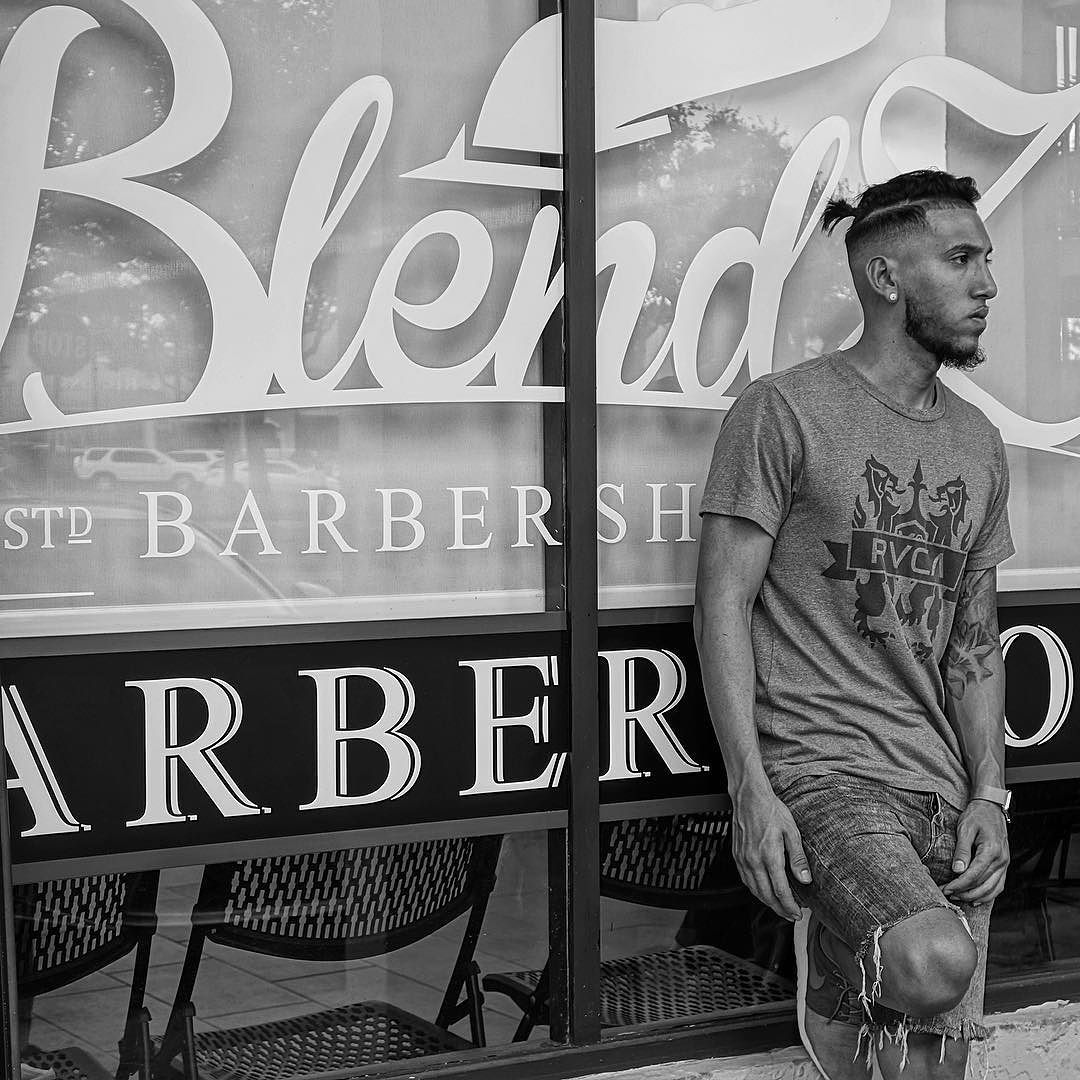 1) How did you get into barbering?
When I was young my mom would cut my hair. This lasted all through elementary. I would get teased about having bad hair so I went to my first barbershop called Y2k cuts and got my first tape. It was life changing. I was instantly convinced that the barbershop was something I saw in my future. Everything about it intrigued me. From what was playing on the tv to how the barbers talked. My mom bought me my first pair of clippers around the age of 14. With these Kmart clippers I began giving myself tapes and cutting up my little brother "my Guinea pig" I would try to replicate what I saw on this barber brochure on my little brother and saw I had potential. My mom bought me my first pair of andis masters and andis Toutliners around that Christmas. I started cutting up my high school and all my friends started coming over after school. I had a line of people waiting in my living room. It's like I was meant to do this.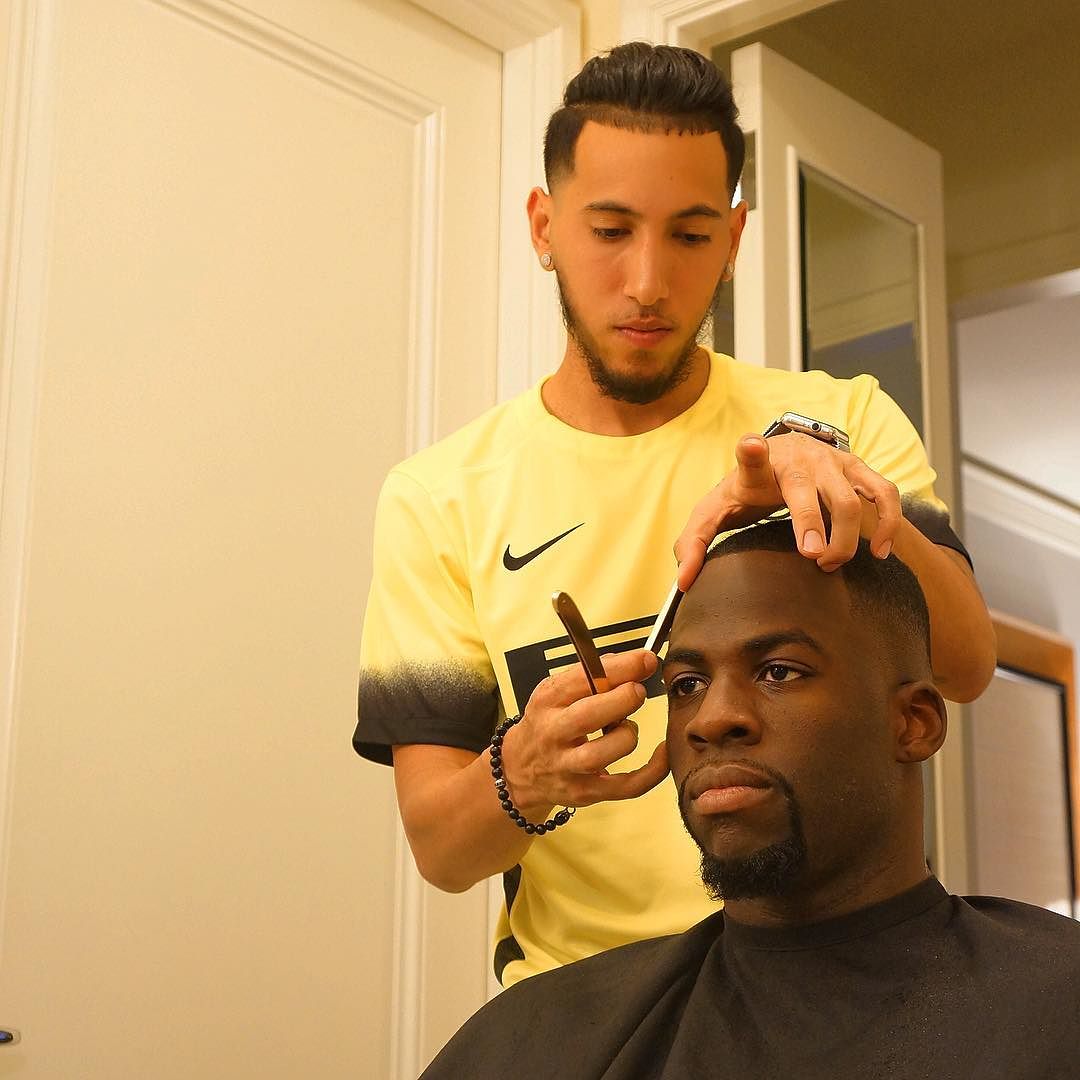 2) What do you like the most about being a barber?
To me, being a barber is a very respected craft. Everywhere I go I see my clients. Barbers see about 100 or more clients a week so our network is pretty big. Not only are we well respected outside of the barbershop but inside the shop we get to alter clients moods. A client can come in looking rough having a bad day and that can change as soon as he leaves the shop. As a barber you have the ability to give someone the confidence they need to make it through their week. It's a pretty great feeling.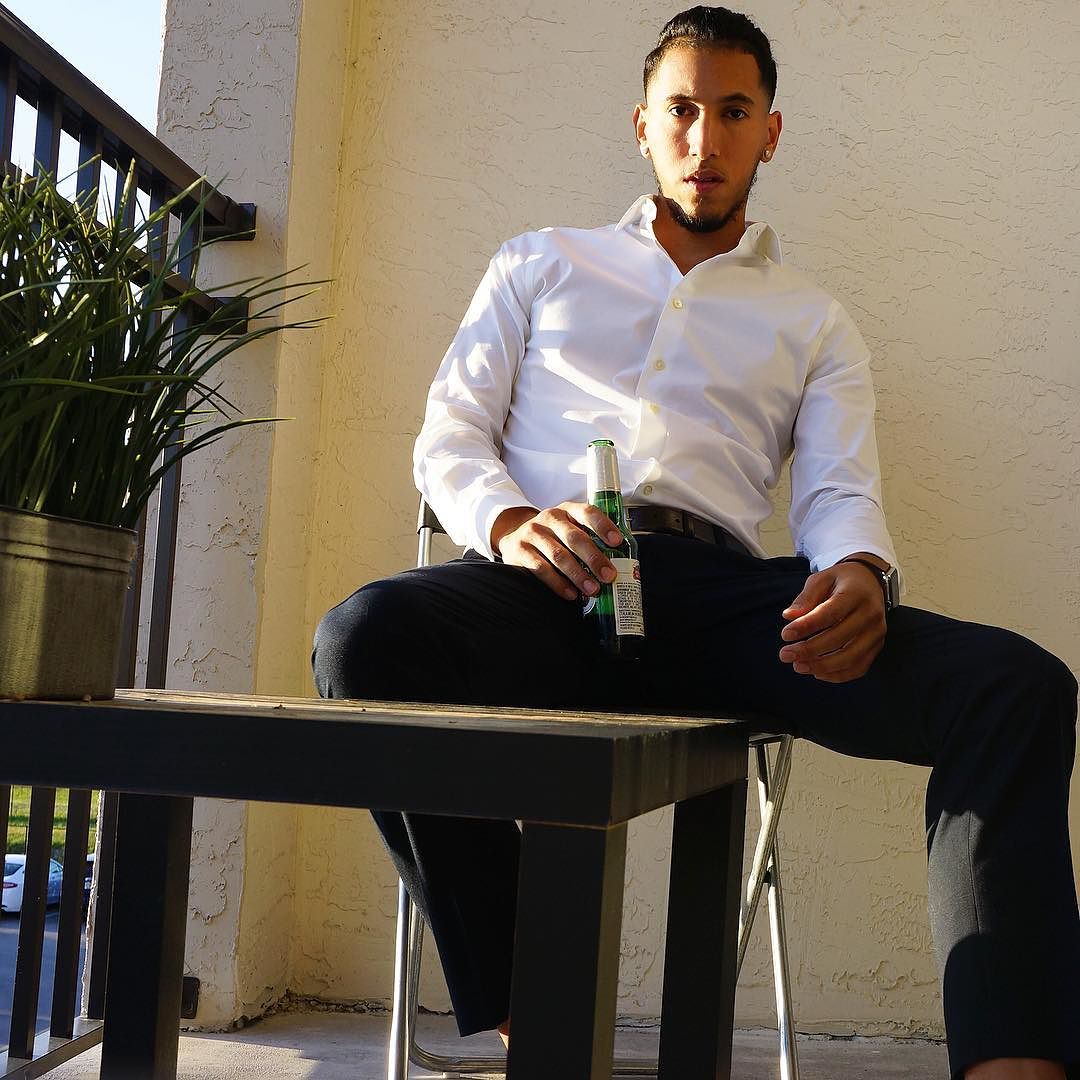 3) What is unique about your barber shop?
My barbershop is in a very highly populated area in Miami. There's about 10 barbershops in the area that compete with each other. Each claiming they are the best and cut the best hair. My barbershop doesn't have that vibe. We all know we cut good hair but stay humble. To me the barbershop isn't somewhere to make friends and hang out, to me it's somewhere to make money and only that.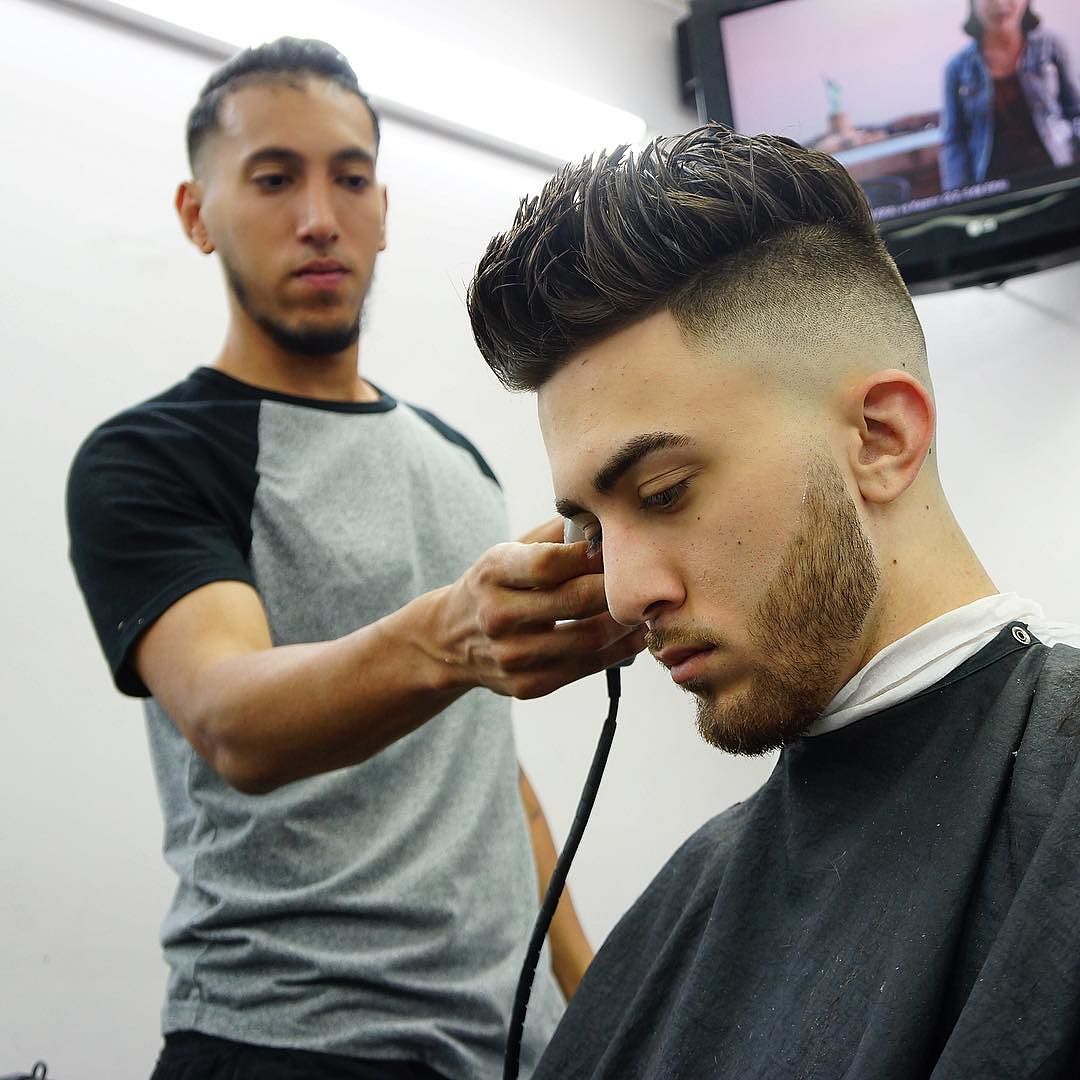 4) What changes have you seen in barbering over the years?
Over the years I've seen many barbers come out of nowhere. I used to enjoy going on social media and seeing new styles of haircuts but now all I see are haircuts. It's getting to the point where I'm tired of seeing barber anything on social media. Everyone and there son is a barber. Back in the day there was a few great barbers that everyone would go to in the neighborhood, now you can pick from 100's of shops in the area. Barbering has changed in many ways over the years, I've seen new styles of haircuts, new techniques, new products. I'm proud to say I've been cutting for more than 10 years because I know I've been there before the big barber boom era happened.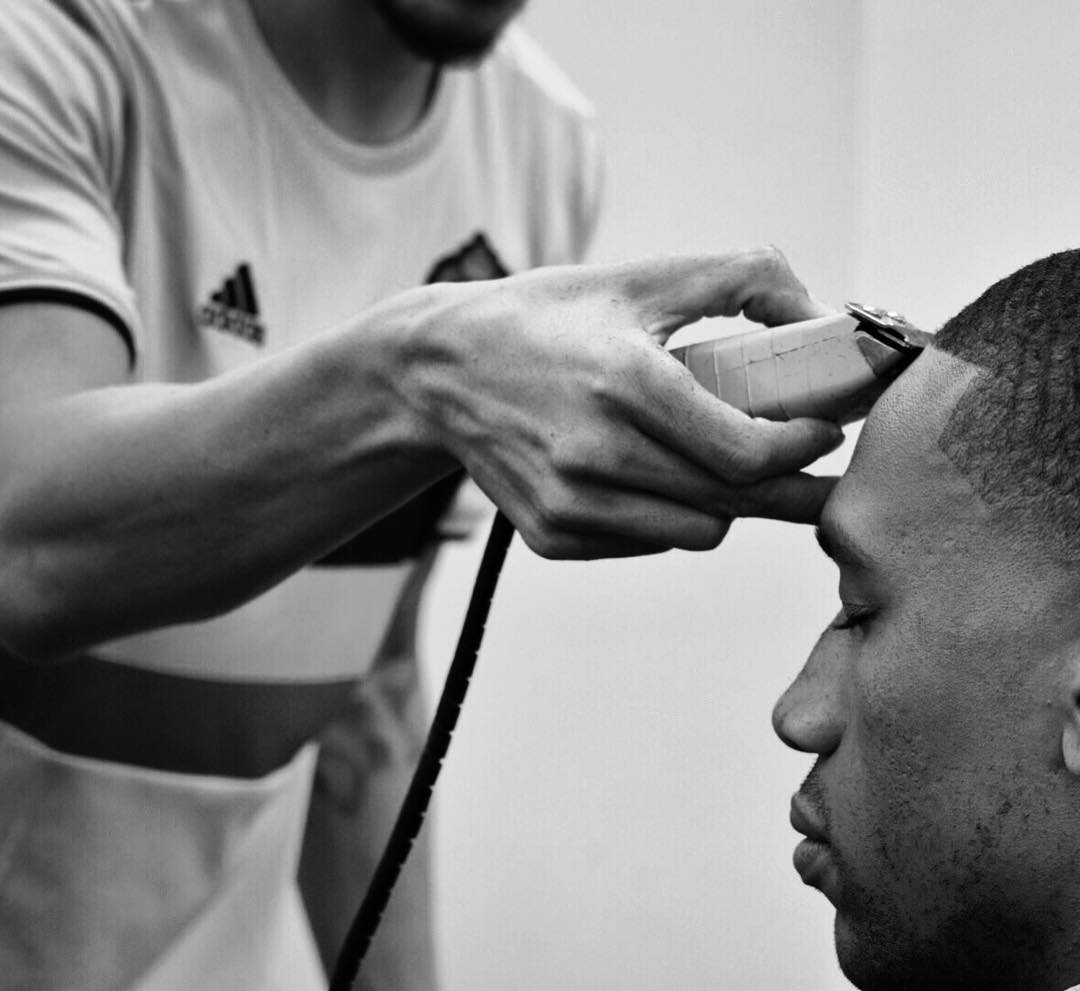 5) Where do you get inspiration from?
Truthfully I'm constantly learning from people around me, I'm constantly looking at others work to see where I can get better. Back in the day I worked at multiple barbershops and picked up on everyone's different style and moulded it into my own. You have to be creative to be a barber because styles are constantly changing.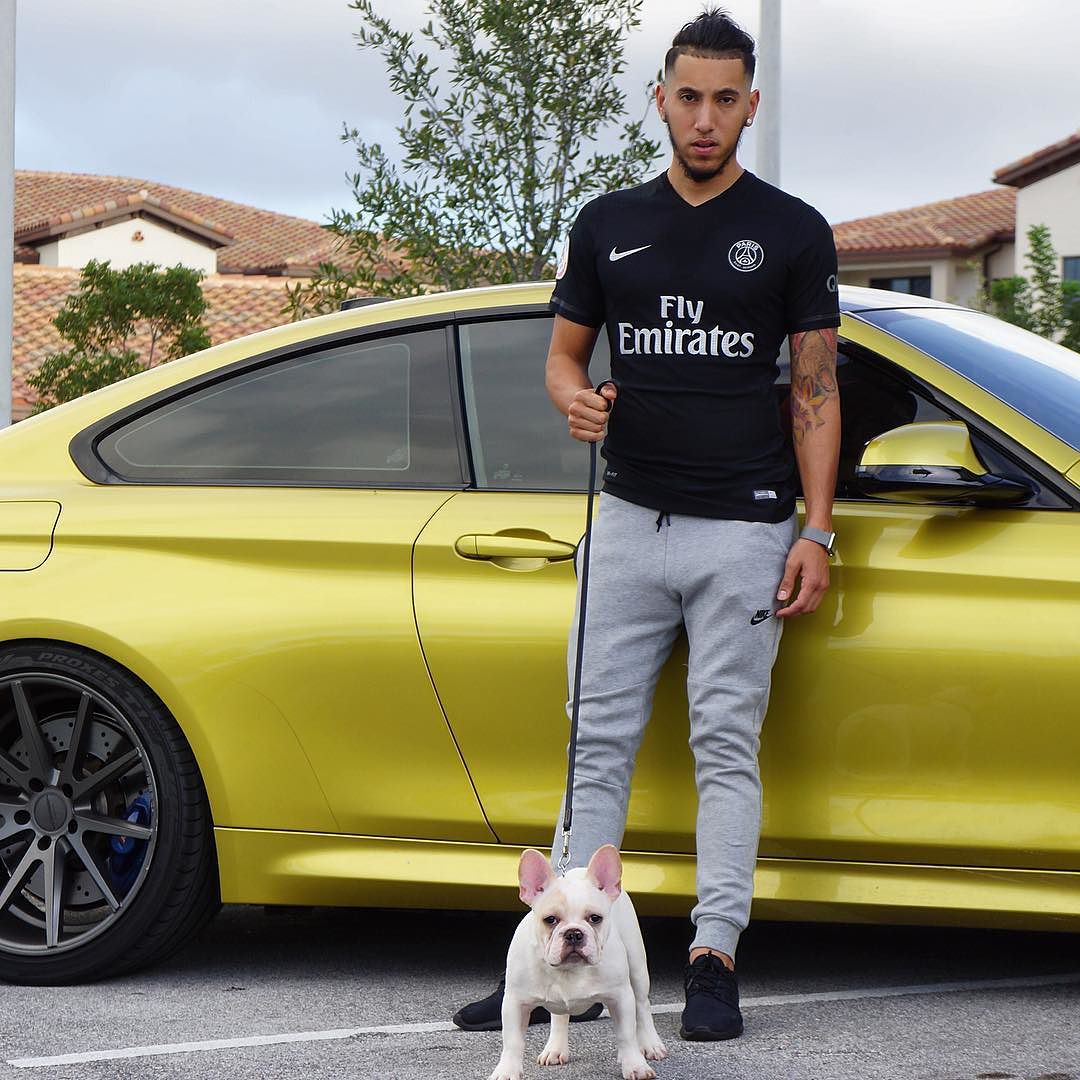 6) How do you help clients find their best look?
I know what hairstyle looks good with a client based on the shape of their face, the texture of their hair and pretty much the vibe they give off. After many years of experience I just know what looks good on a client.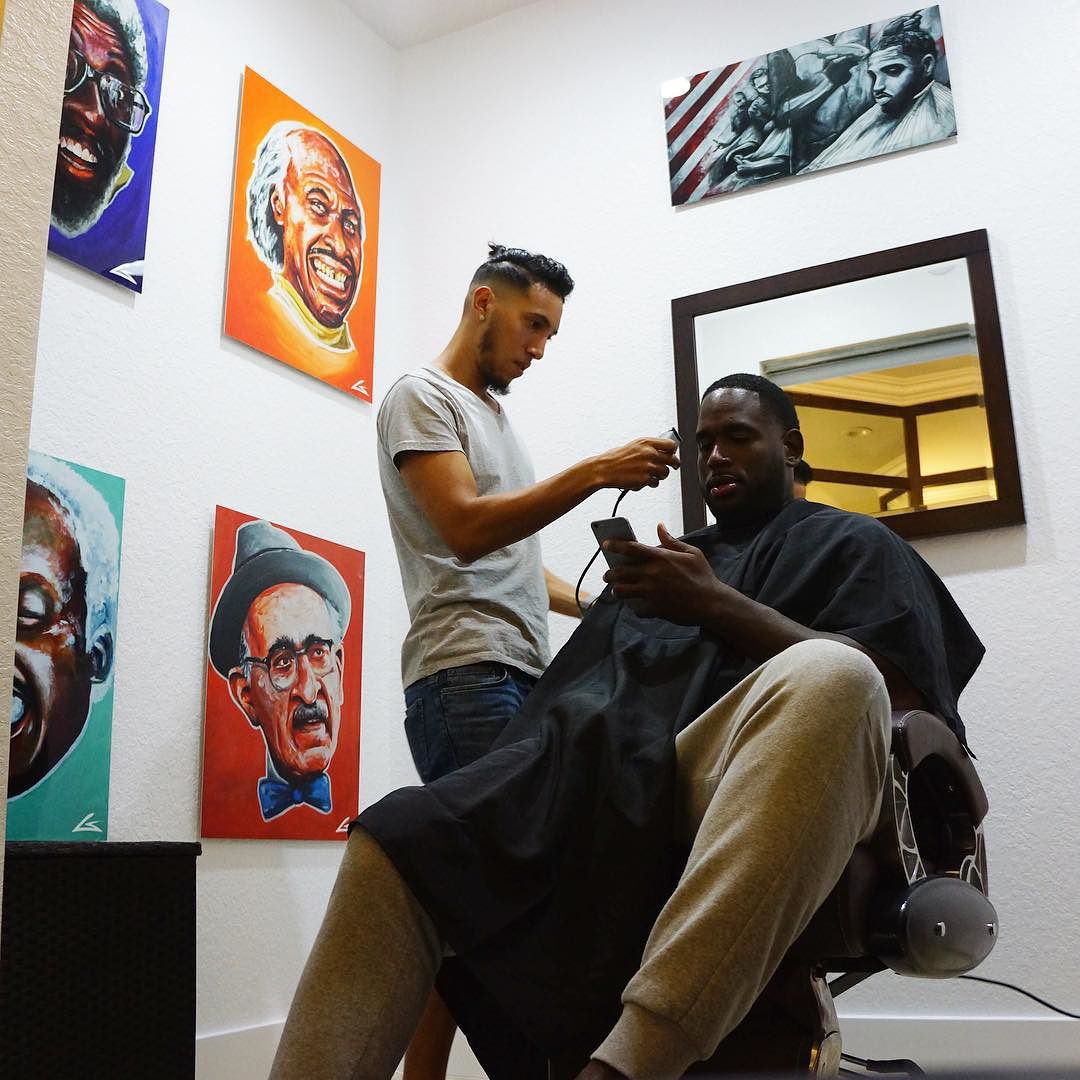 7) What can guys do at home to recreate that fresh from the barber style?
As a barber or hair stylist we must give our clients the step by step tutorial on how to replicate the style you gave them at the barbershop. They might not now how to do what you did at the shop and its up to you to teach them. I sell a product called ADH Dry and when I show my clients how to use it they almost instantly buy the product.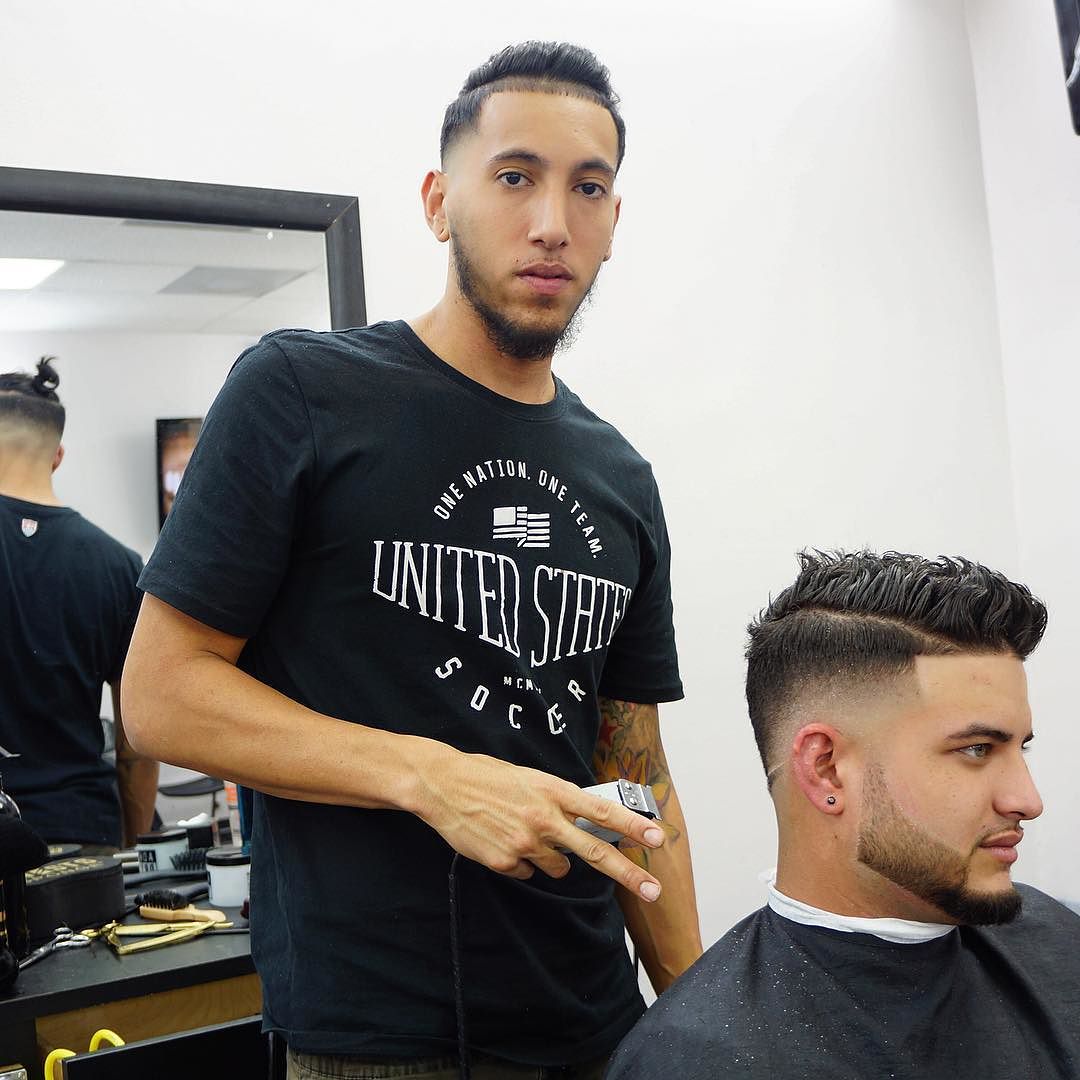 8) What are the top hair trends for men this year?
This year I've noticed that guys are beginning to grow their hair out on top. They ask for an undercut which is pretty much shaving the sides and letting the top grow. This style can become a manbun or just long hair on top styled. You can create many styles with long length on top. I've also seen the Mohawk coming back into style slowly lol.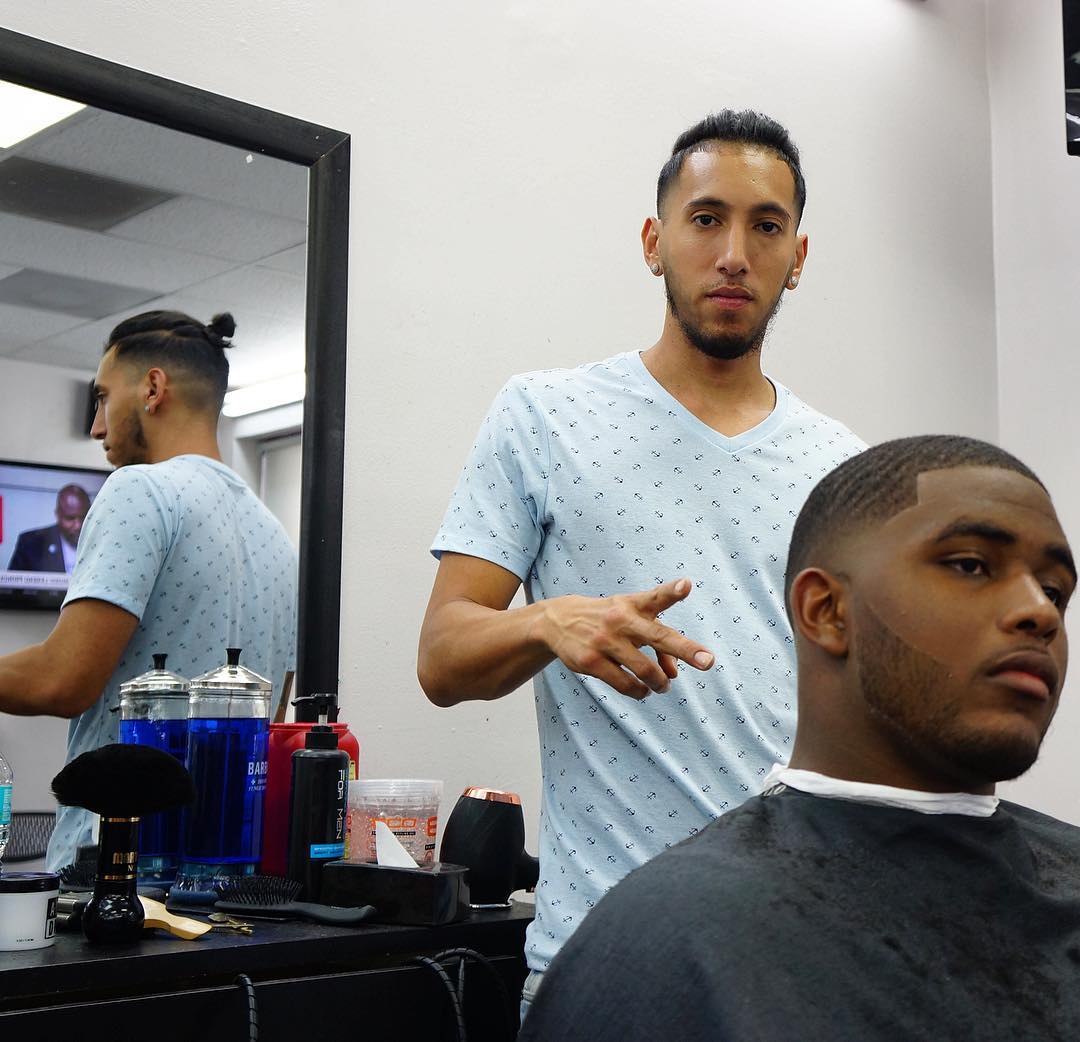 Blendz Barbershop
My barbershop is located in West Kendall Miami. The address is 13706 sw 56th st 33175 Miami Florida. I work by walk ins. You walk in and I throw you in line. Unless you call me and make an appointment which I charge a substantial amount for. My number is 561 452 6329 I'm always open to receiving new clients.