Baxter of California makes super high-quality hair pomade for men. Their most popular product is the clay pomade.
This is a product that we have used many times and recommend because it works so well.
It does come in a smaller jar than most pomades, but don't be fooled. A little goes a long way. It is all how you use the product. Use small amounts at a time. If you work it into damp hair, when you style your hair, you will get stronger hold and can use less product at the same time.
The clay pomade is also one of the top sellers on Amazon. This is where you can get the hair product for the best price and fastest delivery.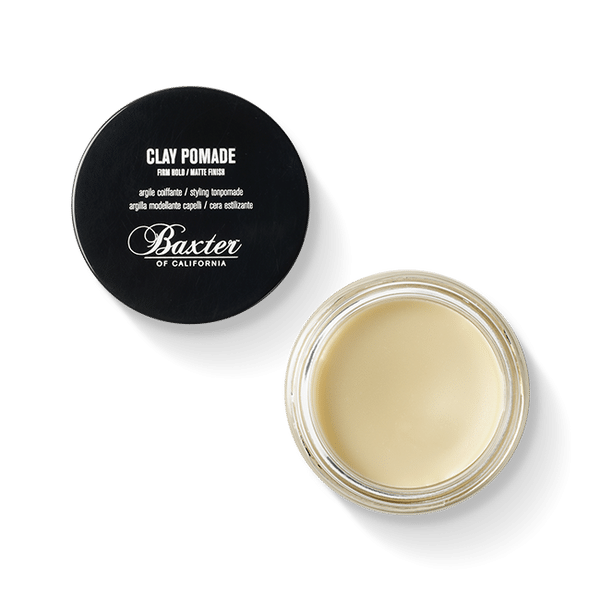 Why is the clay pomade a great choice for most men?
Firm hold
Matte finish
Texturizes hair with no shine
Pliable (hair will not be stiff or crunchy)
Great for undone, natural flow, or messy hairstyles
Versatile: works for any men's hairstyle
Not greasy
Smells good
Long lasting
Natural ingredients (clay + beeswax)
Paraben-free
How do you use this pomade?
Start with a small (dime size) amount
Rub quickly between your palms until warm
Apply evenly through your damp or dry hair
Use your finger tips to style hair in desired direction
For greater hold use more product
To get a more clean, finished look use a comb to style
Awards won:
Men's Health Grooming Award for Best Styling Product
Details Reader's Choice Award for Best Hair Wax
The Manual Grooming Award for Best Hair Clay