Do I Need to Use Beard Balm?
Any guy growing or maintaining a beard can benefit from a beard balm. It helps get past the itchy stage, eliminates dandruff, and makes hair softer and smoother. This is helpful for any facial hair longer than stubble but is especially important for medium-length and long beards.
Beard balms also provide long-lasting moisture, a hint of shine, and hold. In addition to conditioning hair and skin, beard balms smooth frizz, tame rogue hairs, and help maintain facial hair shape.
Men with dry skin beneath facial hair should also add a deep conditioning beard balms to their grooming routine. There are balms that work for oily, dry, and combination skin types.
Benefits of Beard Balm
Beard balms can help your beard be the best it can be. A lush beard can't grow out of dry skin so maintenance is key to growing a beard. Beard balms also soften hair and minimize split ends.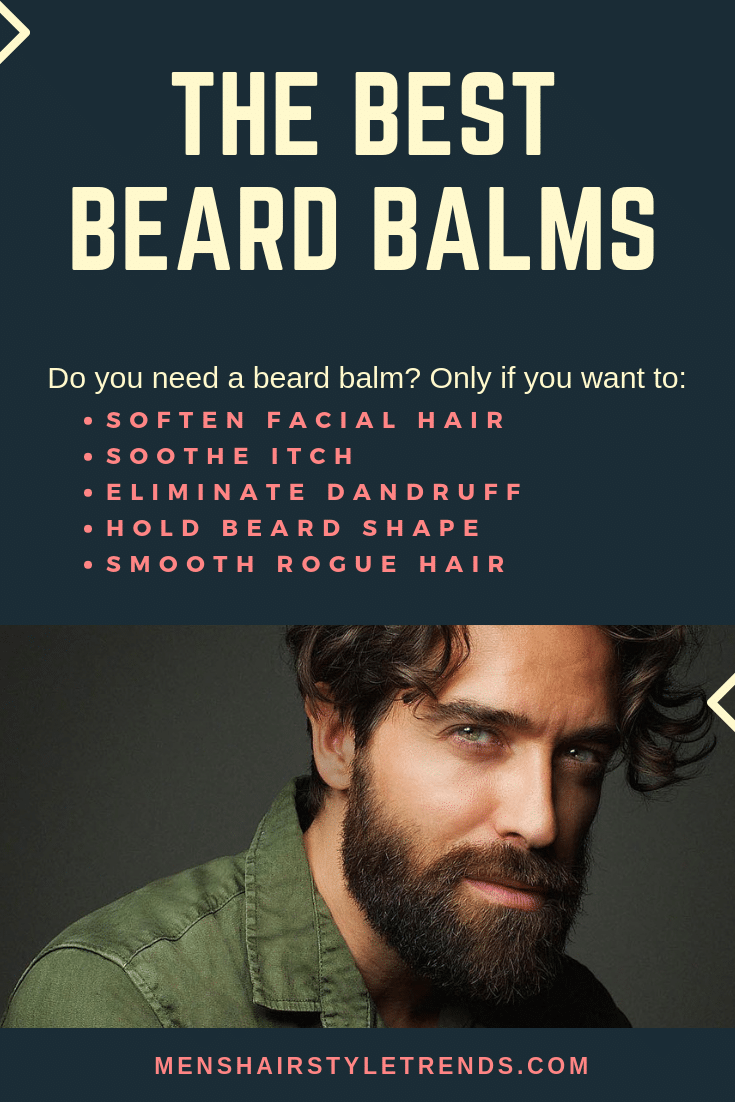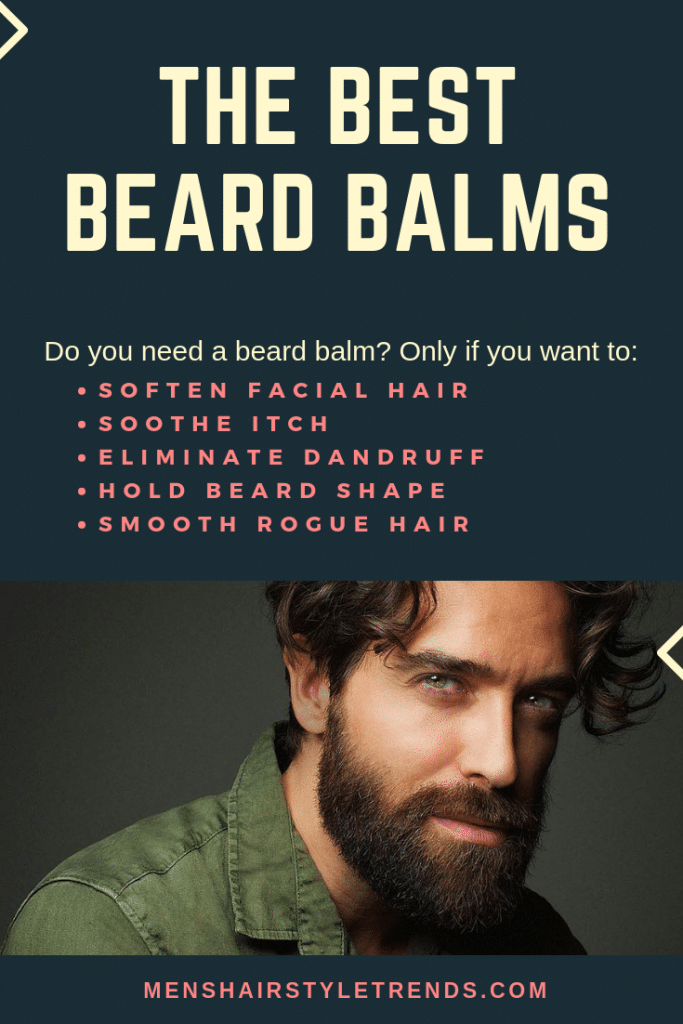 If you are experiencing beard dandruff, aka beardruff, a balm can cure flakes and prevent more. Beardruff is caused by dry facial skin so long-lasting moisturizers like shea butter and sealants like beeswax cure the problem. Never use a dandruff shampoo on your beard! (Or a regular shampoo for that matter. Facial skin is much more delicate and less oily than the scalp.)
Beard balms also act like a pomade, holding your desired shape and helping straighten beard hair. Like hair, regular use of beard balm can train hair to stay in place.
Most beard balms claim to make hair grow faster and appear thinker. The former is questionable, while the latter is true. Adding oils and locking in moisture and vitamins with a wax does make hair healthier but there is no evidence that anything other than a healthy diet can improve hair growth.
Beard balms can make facial hair appear thicker. The hair does not physically become thicker but the thin layer of product makes a beard fuller.
What is Beard Balm?
Now you want some beard balm, but what is it? Most formulas contain oils for conditioning and boosting hair growth, Shea or other butter for softening and moisturizing, and a protectant wax for hold and to seal in moisture. Many, but not all, formulas also contain essential oils to add scent.

If you're allergic to nuts, check the ingredients because some balms contain nut oils or butters. There are also vegan formulas that use alternatives to beeswax.

Facial skin and hair is delicate so opt for natural formulas as much as possible. Other than that, look for a balm that suits your skin type. And pick a scent you enjoy.

How to Use Beard Balm
In general, beard balm should be used in the morning for long-lasting moisture, hold, and shaping. It can be applied to freshly washed and dried facial hair or re-applied. IF you also use beard oil, the products can be used together or oil can be used at night as a conditioner.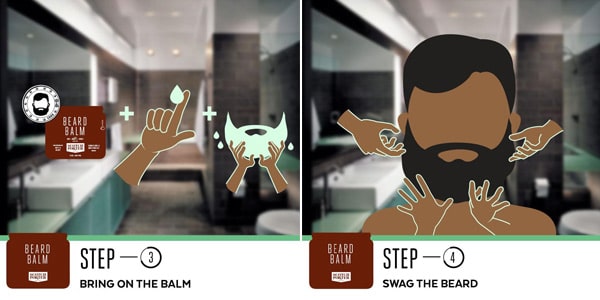 Similar to hair pomade, rub a dab of balm between palms to emulsify and work it through the chin and facial hair in both directions.

For added fullness and styling, use a beard brush to thoroughly and evenly distribute the beard balm through hair. Be gentle though. This can also straighten hair somewhat without any blow drying. For the perfect beard shape, finish with a comb.
Can I Use Beard Balm and Beard Oil?
When using both types of products, beard oils can condition hair over night and beard balms moisturize and hold throughout the day.

It is also possible to use both products at the same time. When doing so, use each product sparingly because all those oils add up fast. Using an oil followed up by a balm will result in even glossier facial hair.
The Best Beard Balms To Try Out
In addition to the widely available brands recommended here, there are lots of men's grooming start-ups with beard balms available that are absolutely worth checking out. As always, talk to your barber or bearded brethren for their favorites.

All beard balms condition skin and facial hair, soften the beard, eliminate itching and flaking, and provide hold. These reviews focus on the differences between products. In no particular order, these are 5 of the best beard balms: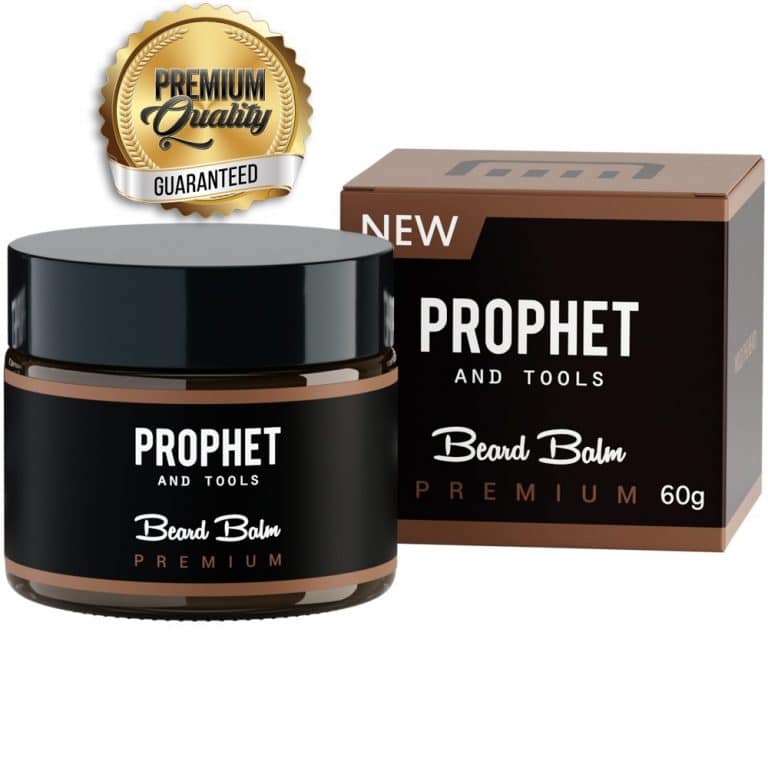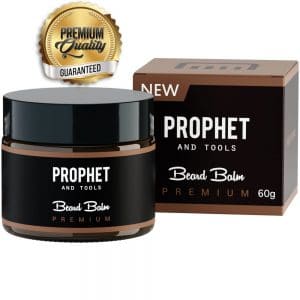 In addition to the usual conditioning and styling, this beard balm claims to control wavy and curly facial hair as well as promote a thicker, fuller beard. The scent-free balm turns clear when emulsified between palms so it enhances the color of black, brown, red, and white beards. The 2-ounce tin won't expire for 2 years and they offer a money back guarantee.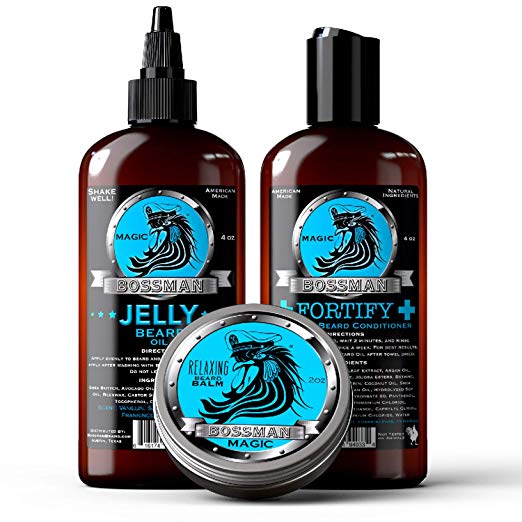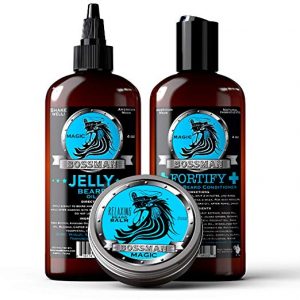 With a conditioner, jelly beard oil, and beard balm, this kit has got your facial hair grooming needs covered at a great price. The butter-like balm is a little softer than some formulas, which makes it easy to apply. It seals in moisture and vitamins for long-lasting conditioning that eliminates itch also makes your beard look thicker. The Bossman signature Magic Scent combines sandalwood and vanilla but this kit is also available in Gold, Stagecoach and Hammer scents.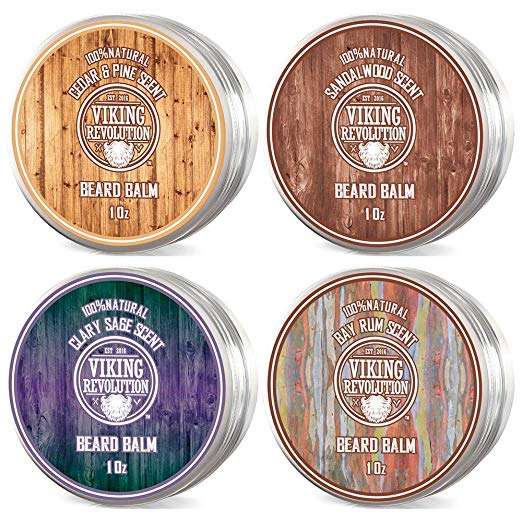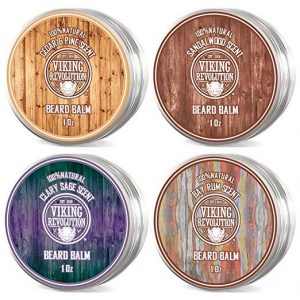 Viking Revolution makes some top rated pomades so it's no surprise that their beard balms are also high quality. The combination of argan and jojoba oils, mango butter, and beeswax condition, soften, and hold facial hair all day long without feeling greasy. This pack includes 1-ounce tins of Sandalwood, Pine & Cedar, Bay Rum, Clary Sage scents. Some guys love the smell while others find them overpowering. When you find a favorite, they are also available individually in 2-ounce tins.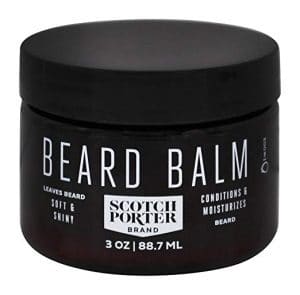 This botanically-infused beard balm may be the best-smelling of the bunch, although that is always subjective. The whipped formula is soft, creamy, and easy to distribute through facial hair. It may not have as much hold as some balms but does an excellent job of softening hair and conditioning skin. It is also recommended for black men's beards.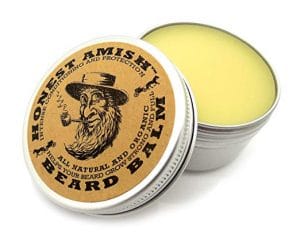 Honest Amish is of the best known and most established beard brands. All their products are made in the USA from original recipes with natural, organic and sustainable ingredients. In addition to 15 hair enhancing and strengthening wild harvested botanicals, this balm has a pleasant licorice scent.

Honest Amish guarantees that their product is superior you've ever used or return it for a refund. The beard balm is also available a stronger hold Heavy Duty formula for thicker, curlier beards.