Hair cream covers a range of hair products for men. It sounds retro but the best hair creams are easy to use, look natural, and work for all hair types. Styling creams are an excellent way to start using hair products or transition from hair gel.
Check out a hair cream if you want:
Light to medium control
Natural shine
Extra conditioning
Added thickness and volume
Defines texture and smoothes frizz
All that extra conditioning makes hair cream especially good for guys with wavy to curly hair, medium length and longer hair, as well as thin to thick hair. Hair creams for men really do it all, whether applied as the main product or with another pomade.
We've rounded up 11 of the best hair creams for men available to suit all your hair and hairstyle needs. First, here's how to use this product and the different types of hair creams.
How to Use Hair Cream
Hair cream has a thinner texture than most pomades so it can be easier to apply, kind of like a gel. It is still a good idea to rub it between palms first to help apply an even coat throughout hair.
Light to medium hold hair creams can be used on their own by guys with thin hair as well as medium to long thick or curly hair. They can also be used as a pre-styler before stronger hold pomades, especially for additional frizz-fighting or hold in hot, humid, or cold weather.
Types of Hair Creams
Hair creams can also be called styling cream, forming cream, texture, cream, and grooming cream. Lighter hair creams will come in a tube dispenser. These tend to be thinner and fave lighter hold. Some creams come in pomade cans. Creams tend to be softer and creamier than most pomades.
Hair cream is a lotion-like product with light hold that controls frizz and adds natural shine. Hair creams often containing conditioners that moisturize hair and make it appear thicker. It works best for medium to long styles, wavy, curly or thick hair, or thin hair that gets weighed down.
Hair cream and styling cream are often used interchangeably. In general,
Forming cream, as the name suggests, has a stronger hold than hair cream. The consistency is somewhere in between a lotion and a pomade. The medium strength hold is also flexible with a light, natural shine.
Use a forming cream for more hold than a hair cream. It also is ideal for guys looking to make hair look thicker or new to using hair product.
Grooming Cream is a type of hair cream with weightless hold and hint of shine. The strength tends to be somewhere in between hair cream and forming cream. Use it to be better groomed with a totally natural look.
The Best Hair Cream for Men
Here are the best hair creams in eleven different categories so you can find the right one for your hairstyle, hair type, and budget. And just so you know, creme and cream are the same thing.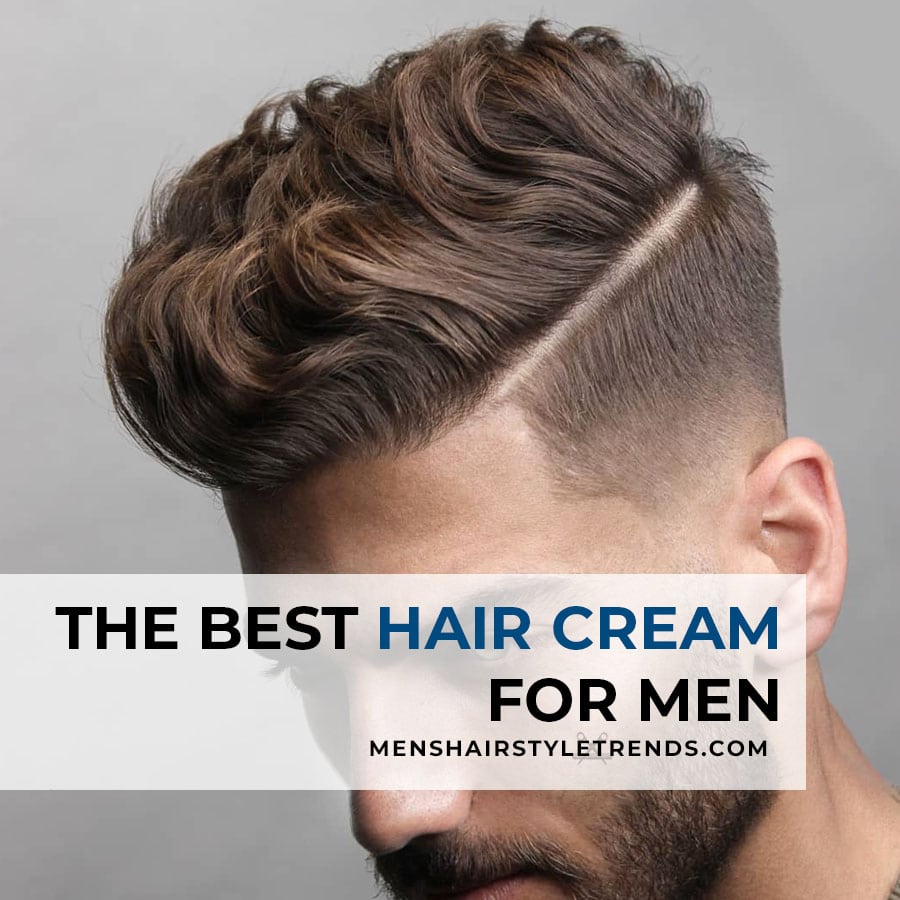 1. Best Hair Styling Cream for Men
Mitch Clean Cut Styling Hair Cream – It doesn't get any easier than this. Mitch Styling Cream works for all hair types with a semi-matte finish. The medium, long-lasting hold can be re-shaped. Conditioners thicken hair and make it softer and more manageable.
2. Best Hair Cream for Men
Layrite Natural Matte Cream – This is Layrite's lowest hold pomade but it's still plenty strong. The low-medium hold can tame thick, stubborn, and curly hair while looking natural. It's also has that signature Layrite vanilla scent and washes out easily. If you want a shiny finish, try the Supershine Cream.
---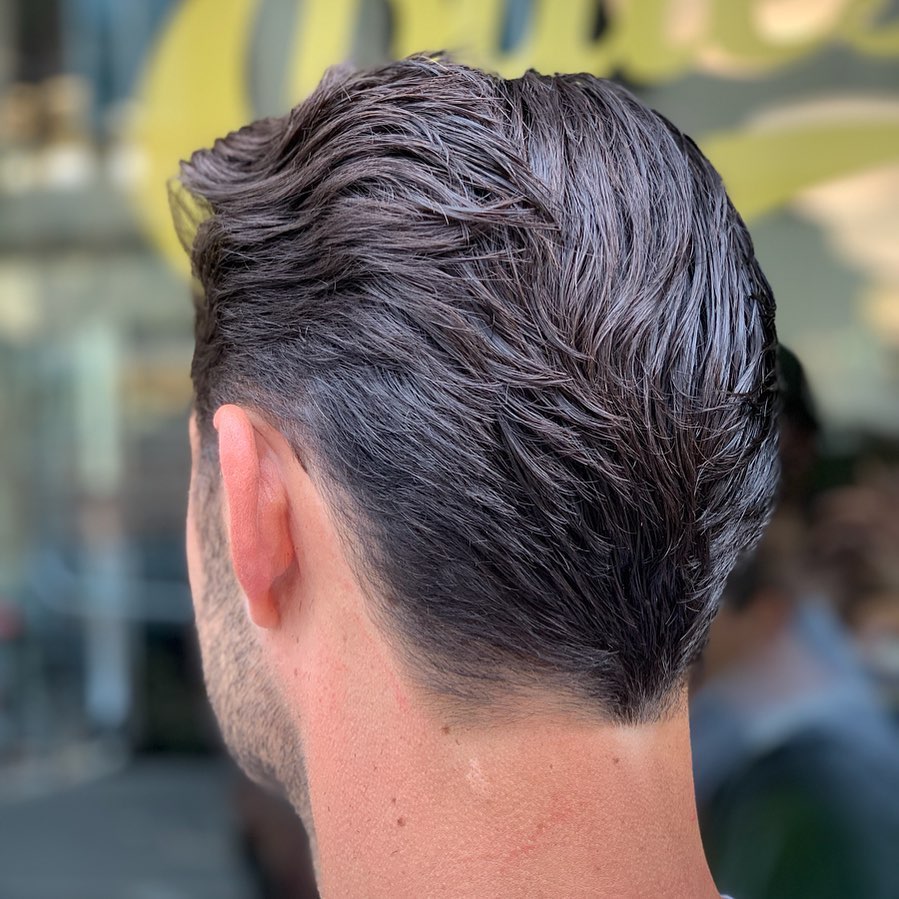 3. Best Hair Cream for Curly Hair
Malin + Goetz Sage Styling Cream – This fantastic smelling styling cream is versatile enough to work for all hair types but is especially effective for curly hair. The combination of botanicals and fatty acids smooth texture, define curls, tame frizz, control flyaways while hydrating hair. It's not the cheapest product out there but it's one of the best.
4. Best Styling Cream for Long Hair
American Crew Hold Light Texture Lotion – A styling cream for long hair should have some, but not too much, hold, provide natural looking definition, and soften and condition hair. American Crew does all that and thickens fine hair. The Malin + Goetz Styling Cream discussed above is also excellent for thick or textured long hair.
5. Best Forming Cream
American Crew Forming Creme – This easy to use men's hair product does it all. It works for all hair types, lengths, and styles with medium hold, a pliable finish, and natural shine. It also adds body, softens hair, and thickens up locks. This is the best forming creams because as one reviewer says, it "will get you laid."
6. Best Hair Cream for Black Men
Cantu Coconut Curling Cream – Cantu makes award-winning products that are designed for textured hair. The curling cream smooths frizz, deep conditions, and softens hair. This product can be used to style longer black styles or to moisturize hair.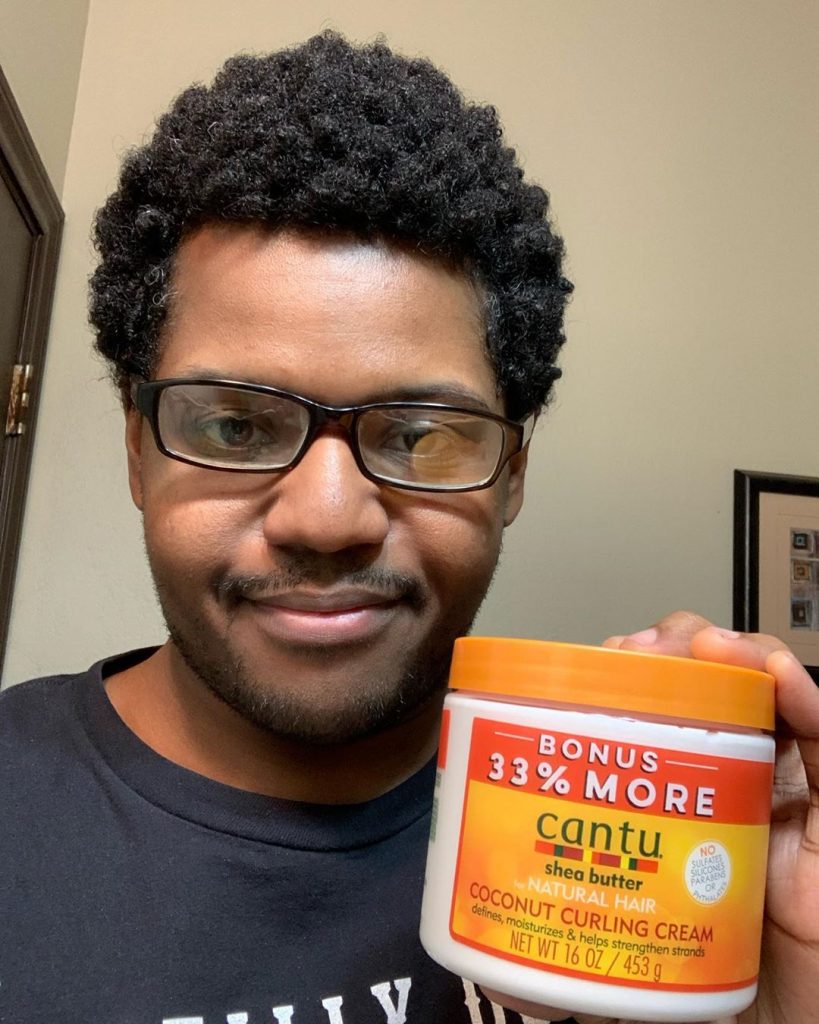 7. Best Hair Grooming Cream
Aveda Men Grooming Cream – Grooming can create all types of hairstyles with a natural look. This formula has a medium hold, natural shine, and touchable finish. It works well to style fine hair but also tames the frizz for wavy and curly locks of all lengths.
8. Best Shaping Cream
Paul Mitchell Tea Tree Shaping Cream – They say it's medium hold but it is plenty strong for all hair types and lasts all day long. This botanical formula also features fibers that define and separate hair plus a pleasant scent. Note that the full size 3 ounce can is a much better value than the slightly cheaper .035 ounce trial size.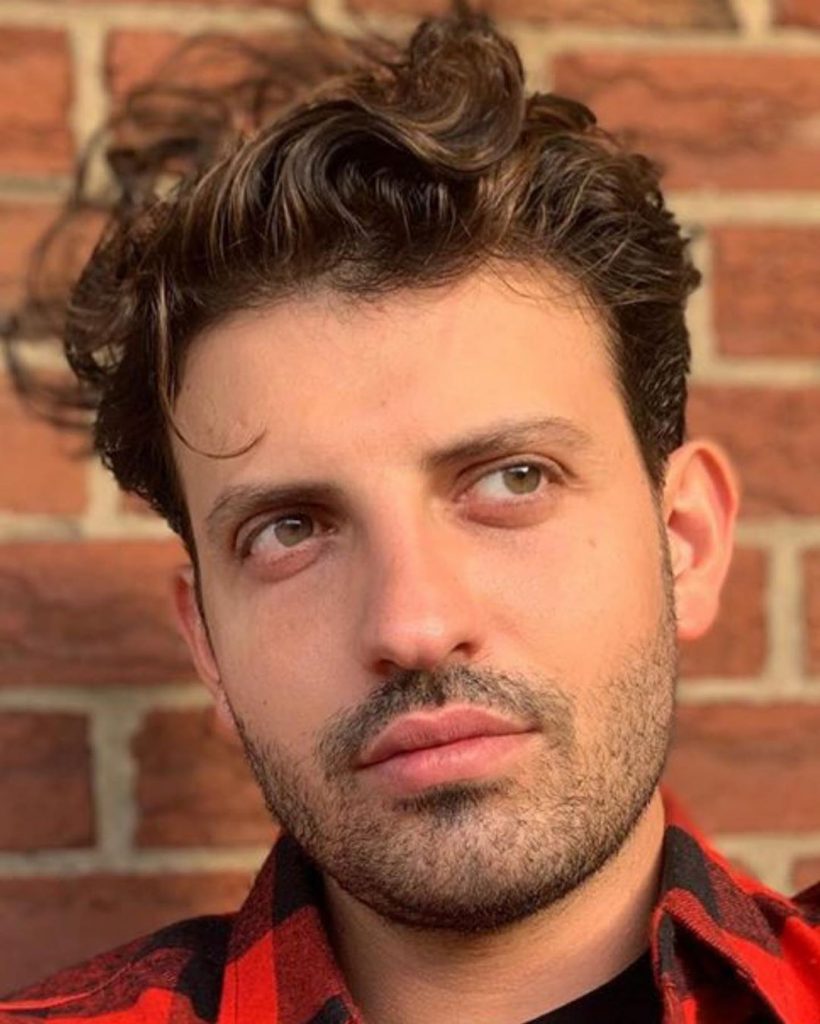 9. Best Hair Cream for Dry Hair
Kick Active Hair Styling Cream – Designed for active, competitive lifestyles, Kick Styling Cream is sweat proof and provides all-day dynamic hold. On top of that, it contains argan, coconut, and camellia oils plus a aloe vera for deep conditioning that repairs dry hair. They also say it tones downs grays. We can't speak to that but try it yourself with their money-back guarantee.
10. Strongest Hold Hair Cream
Buck's Burley Strong Hold Styling Cream – For guys that need more hold than a typical hair cream, this is the answer. It's still got the natural shine, conditioning, thickening, volumizing, and malleable finish that hair creams provide. All that with a strong hold. Try Buck's Burly if you have wavy, thick, or curly hair or just haven't found a pomade you like.
11. Best Cheap Hair Cream for Men
Got2b Phenomenal Thickening Hair Styling Cream – This drugstore brand makes excellent hair products for men. The styling cream is great for thickening for or thin hair as well as controlling other hair types. If you're used to gel, you'll love the touchable, reworkable finish.