Short Quiff Haircut + High Fade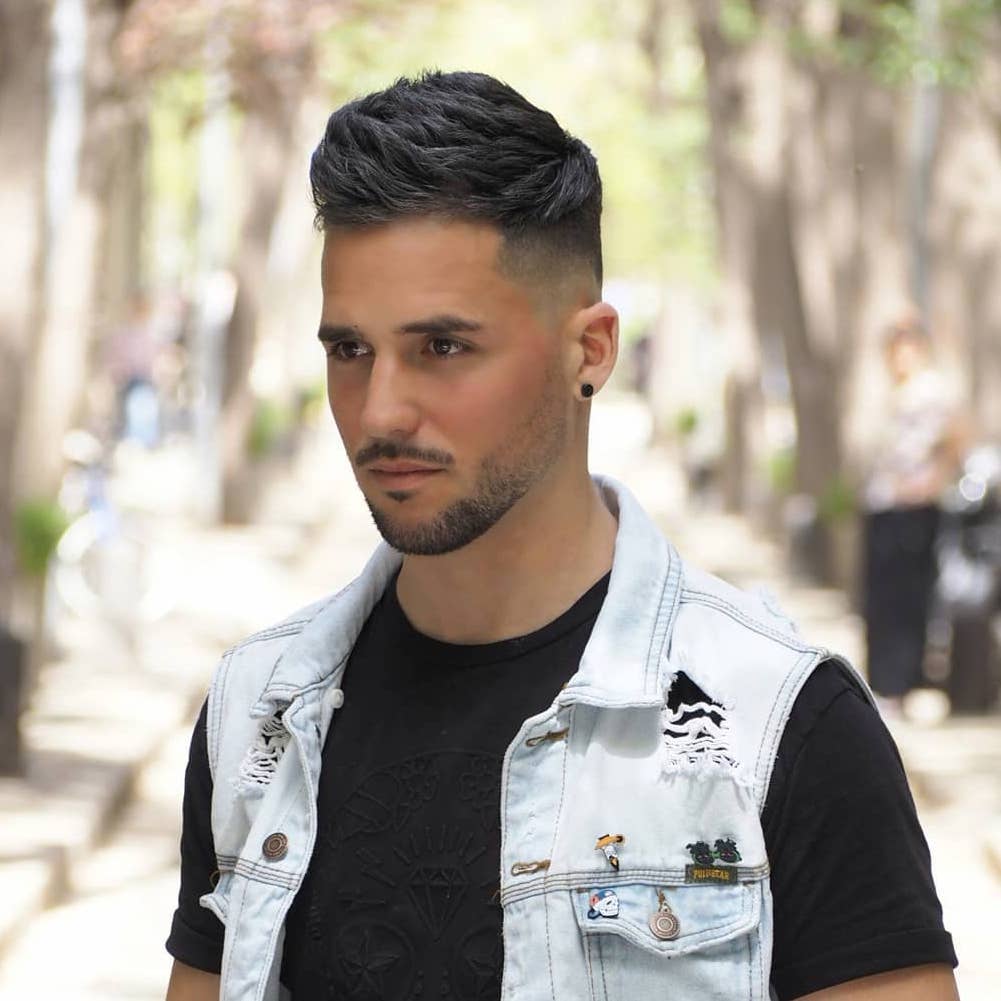 A cool looking quiff haircut for guys. A low bald fade puts the focus on the textured hair on top.
High Fade + Crop Haircut For Curly or Wavy Hair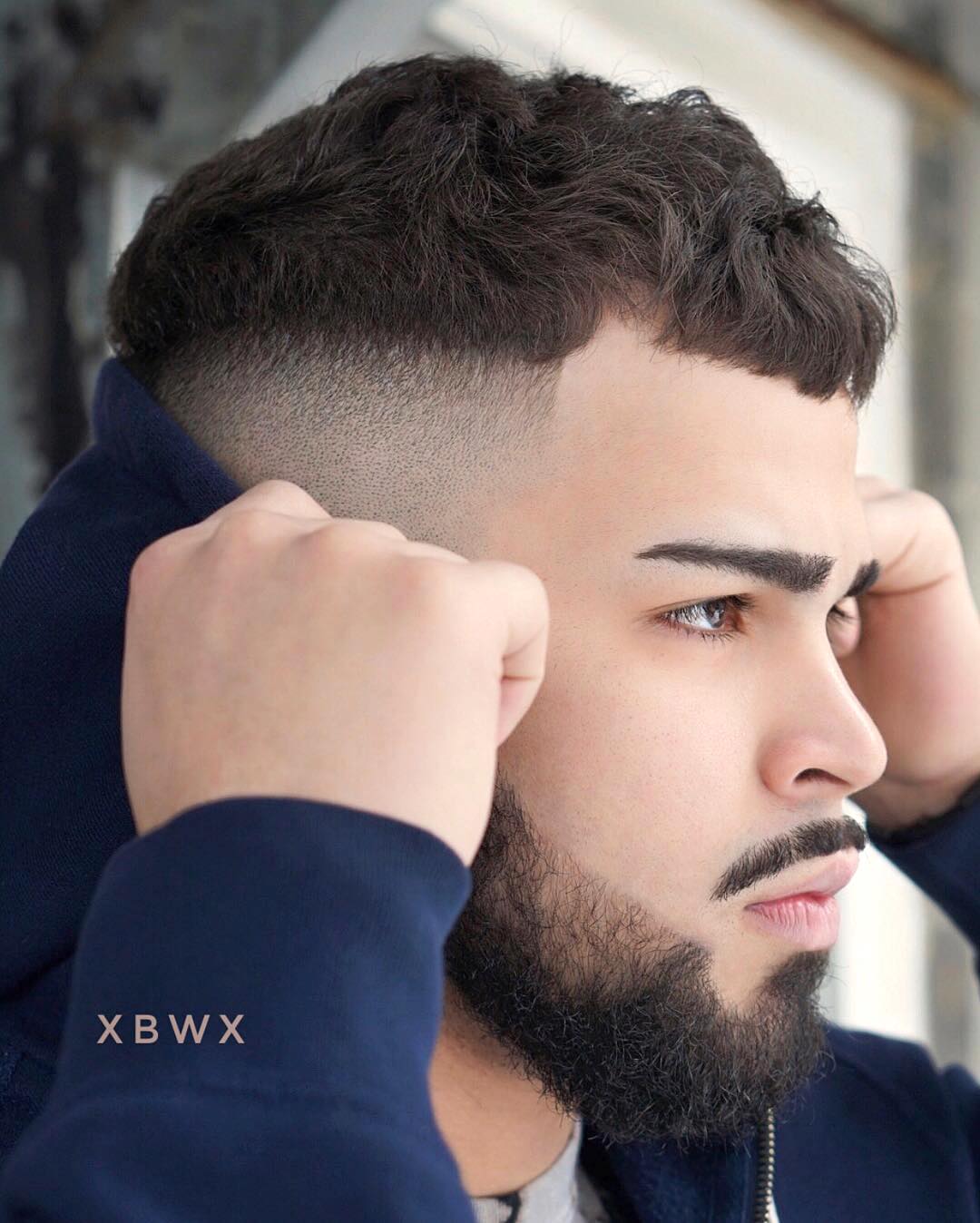 By Wes Staucet
Just because you have curly or wavy hair doesn't mean you can't get a great haircut. Any skilled barber or hairdresser can tame what you might think is wild and out of control. Here we have curly hair cut short into a crop.