Box braids for men get their name from the square-shaped sections that plaits are formed from. In contrast to cornrows that are tight to the scalp, box braids hang loose. That is where the similarities end.
Braids can be short or long, big or small, natural hair or extensions. The boxes can also be different sizes and shapes. In general, there are three braids sizes. Micro braids are the smallest and thinnest. Regular braids are about the size of a pencil and jumbo braids are thick and chunky.
If you want to get the look without the length, plenty of men get extensions to boost hair volume and/or length.There are two ways to add hair. The original method ties extensions on with a knot and then starts braiding. Lately, knotless braids, also called feed-in braids or no-know braids, are more popular. This version braids existing hair into the extension. Knotless braids are not as tight, lighter weight because they use natural hair, and work for fine hair types. However, they do take longer to plait and cost more.
However, you don't need to know all this. Just find a picture of braids you like and talk to a local stylist or braider about it. While box braids are most popular for natural hair and Black men, the trend also work for straight hair and Asian, Hispanic, and white guys.
Now check out 22 ways to wear box braids for men plus how to take care of braided hair.
1. Box Braids For Men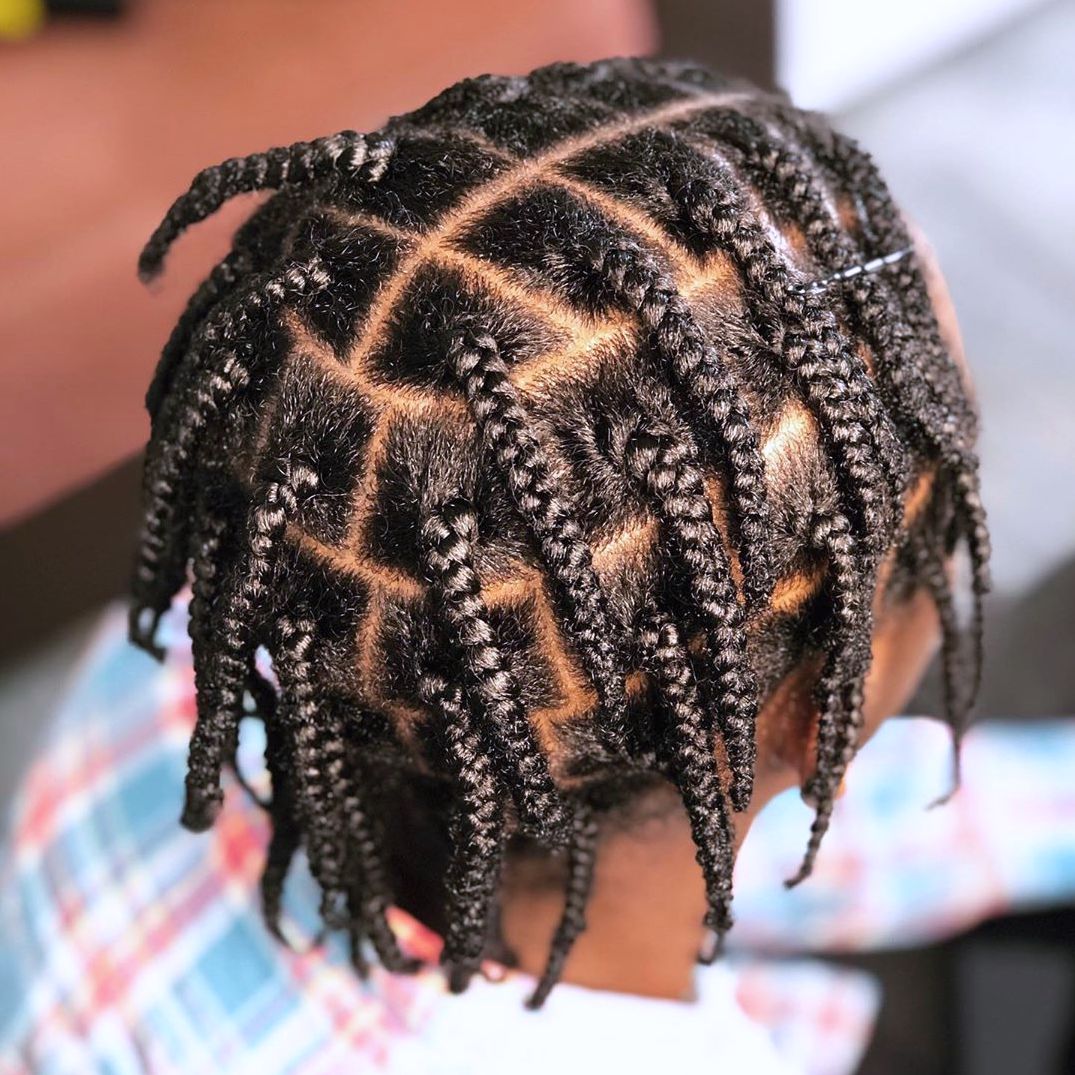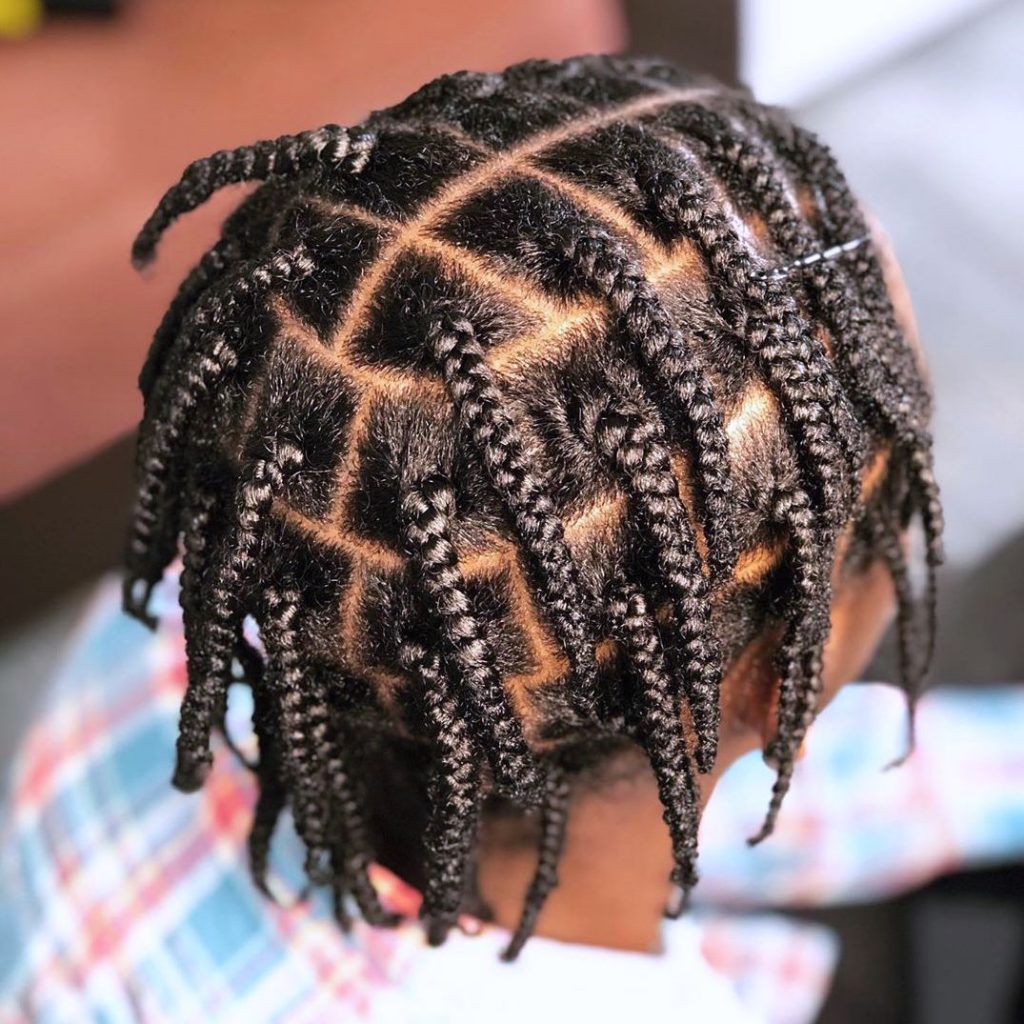 Here's a great example the box braid style with medium length and size plaits.
2. Short Box Braids
Braided hairstyles work for guys or all ages. They are low maintenance for busy teenage boys and even more so with this medium fade. Plus, the protective style can help grow hair longer.
3. Natural Box Braids (Before + After)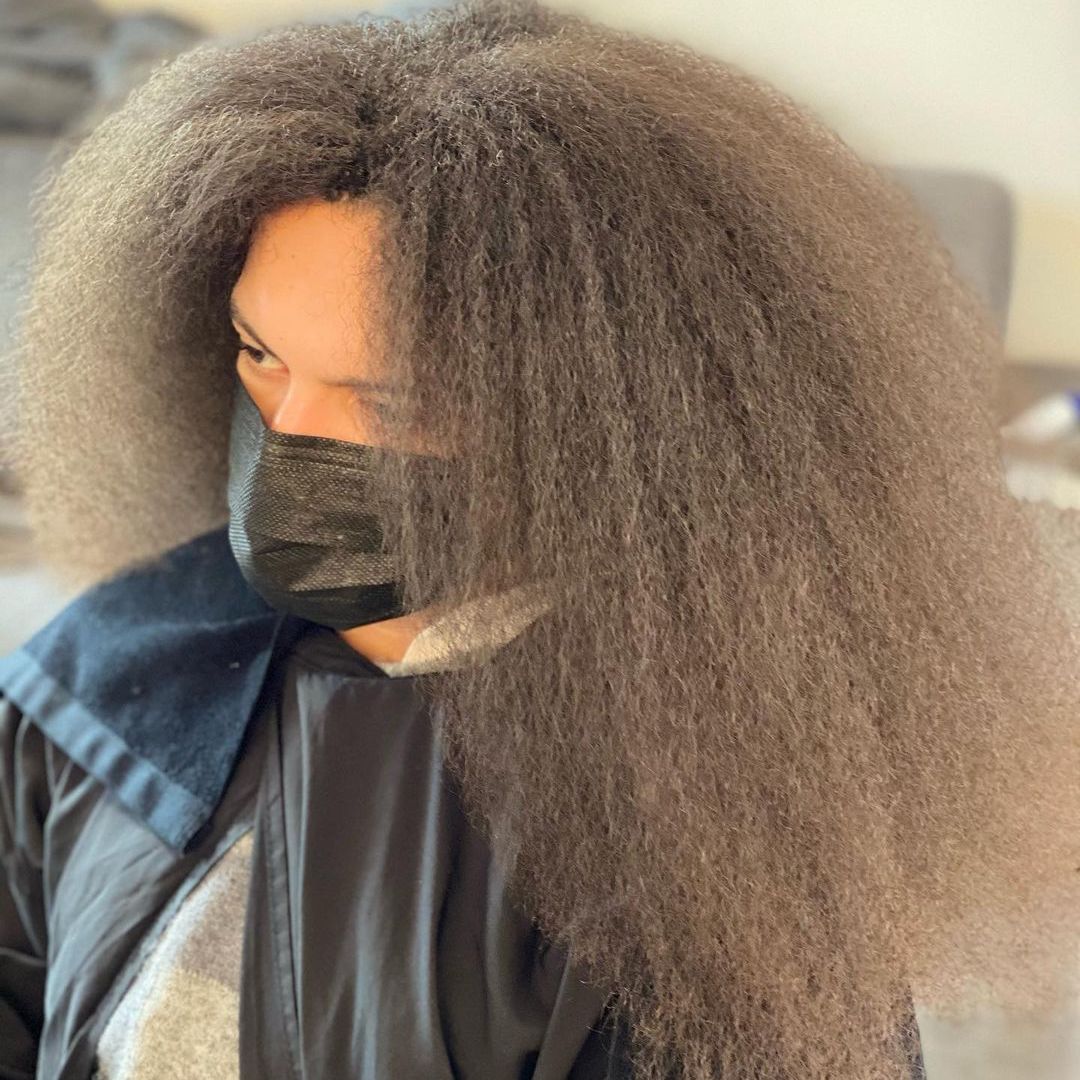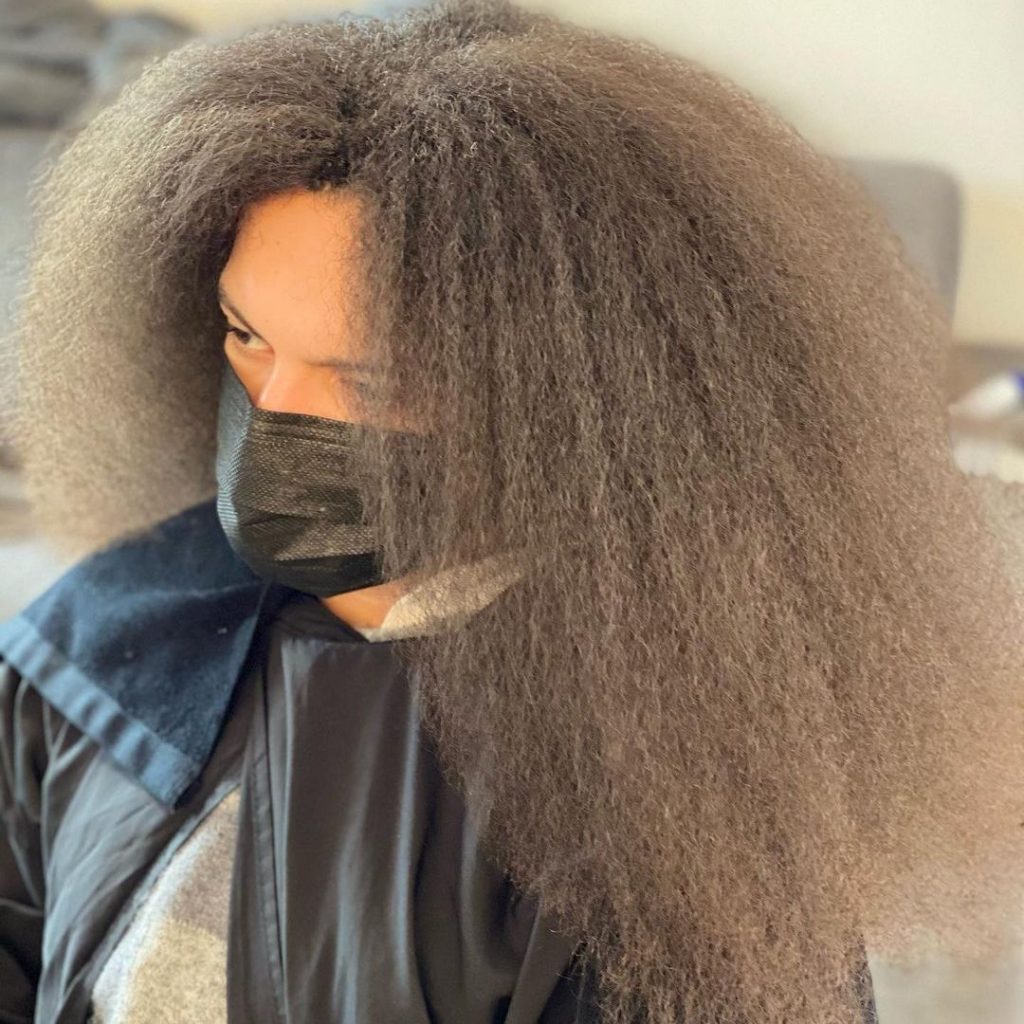 Why braid hair? First, it is a protective hairstyle that lets hair grow out without damage. Second, braids last for six to eight weeks. However, don't go any longer than that because hair can get matted and damaged.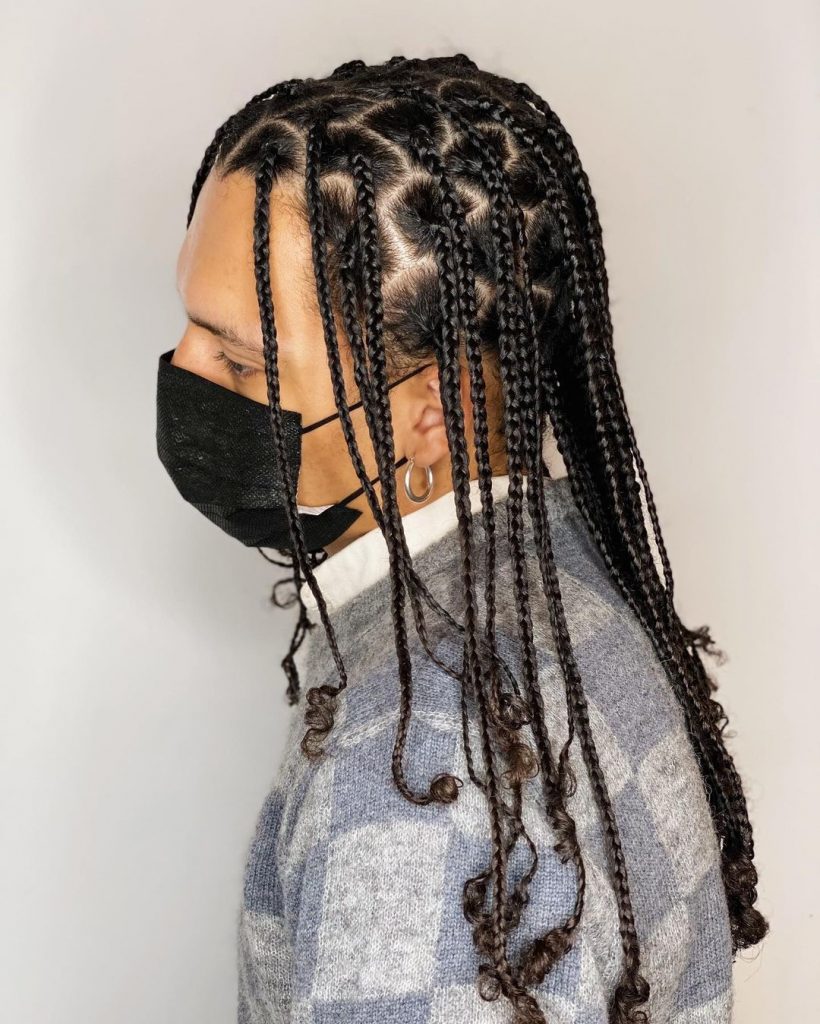 Taking care of box braids is simple. In general, the less touching and washing will help braids look their best. Too much contact leads to fuzzy braids and even matting. The main goal is keeping the scalp clean. Instead of shampoo, use a scalp cleanser or tonic to exfoliate and hydrate. Look for a bottle with a nozzle for easy application.
4. Triangle Box Braids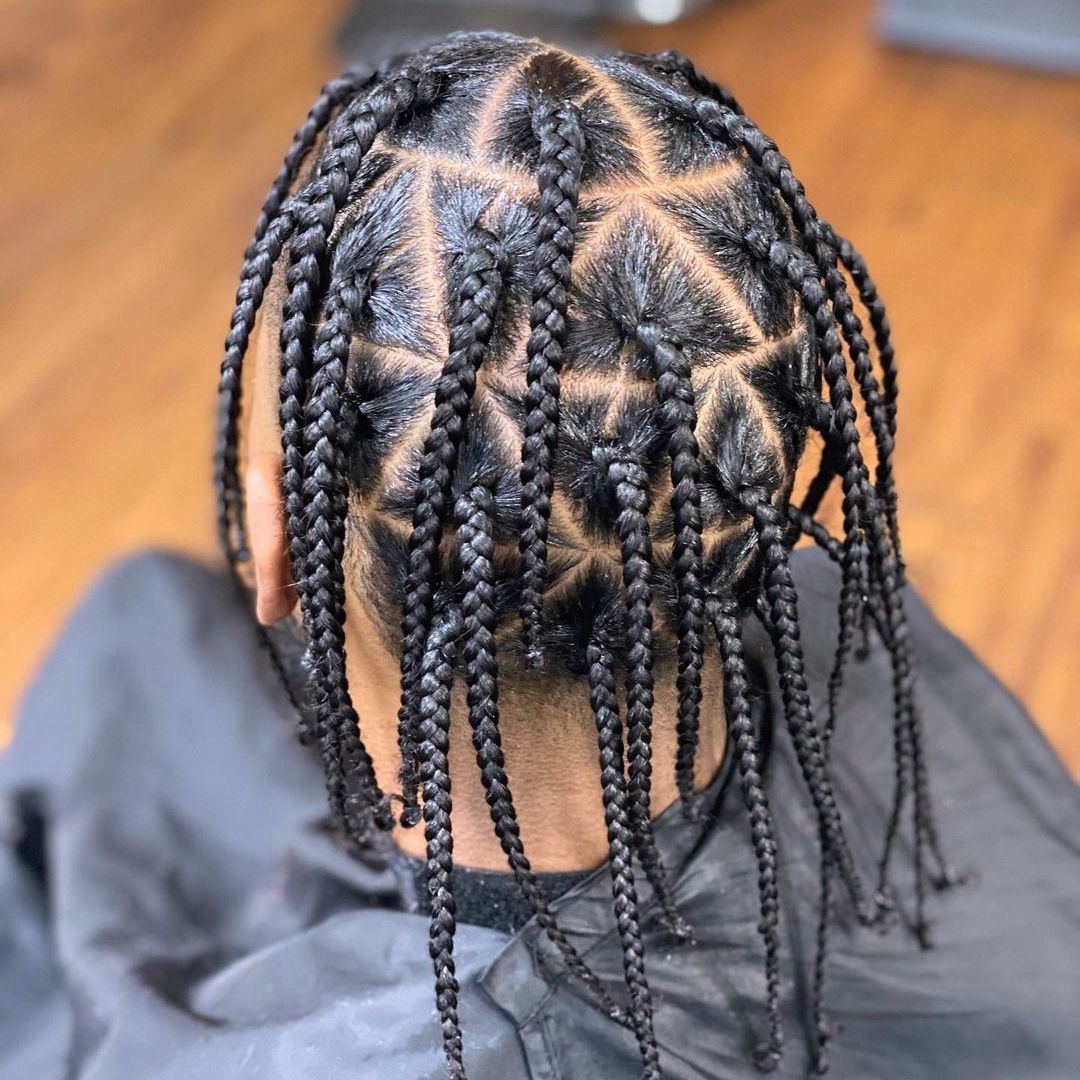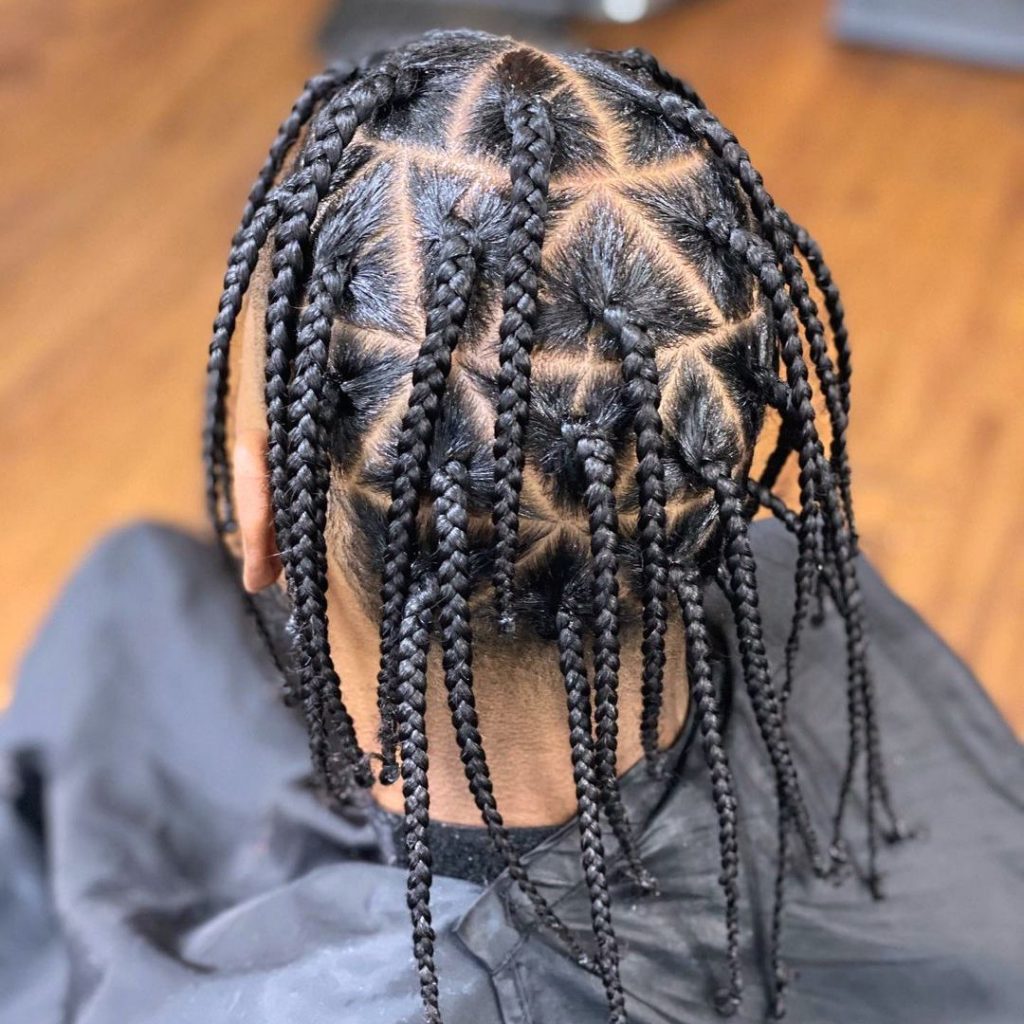 Box braids can take other shapes, like these triangles. Whatever the shape, the goal is equally sized plaits all over.
5. Long Box Braids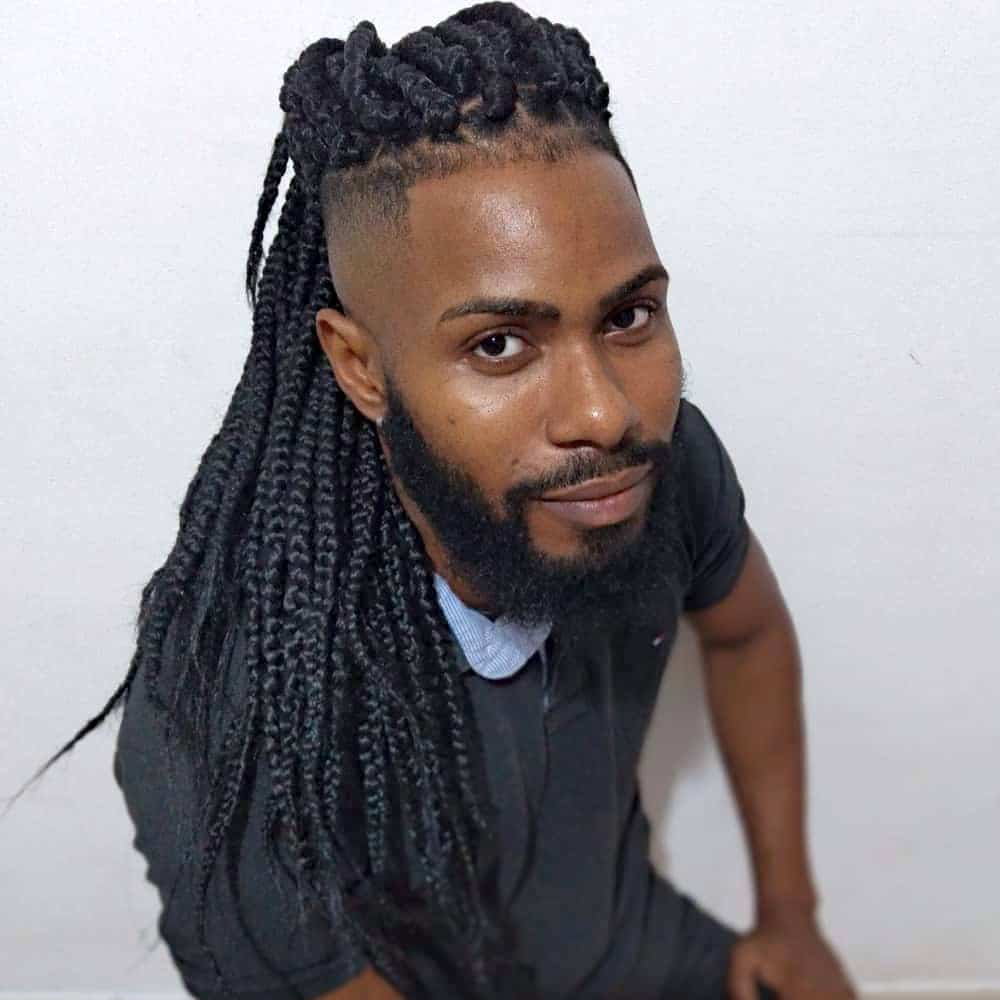 These long extensions are added with the knot method. The name makes the knot sound more visible than it is.
6. Natural Braids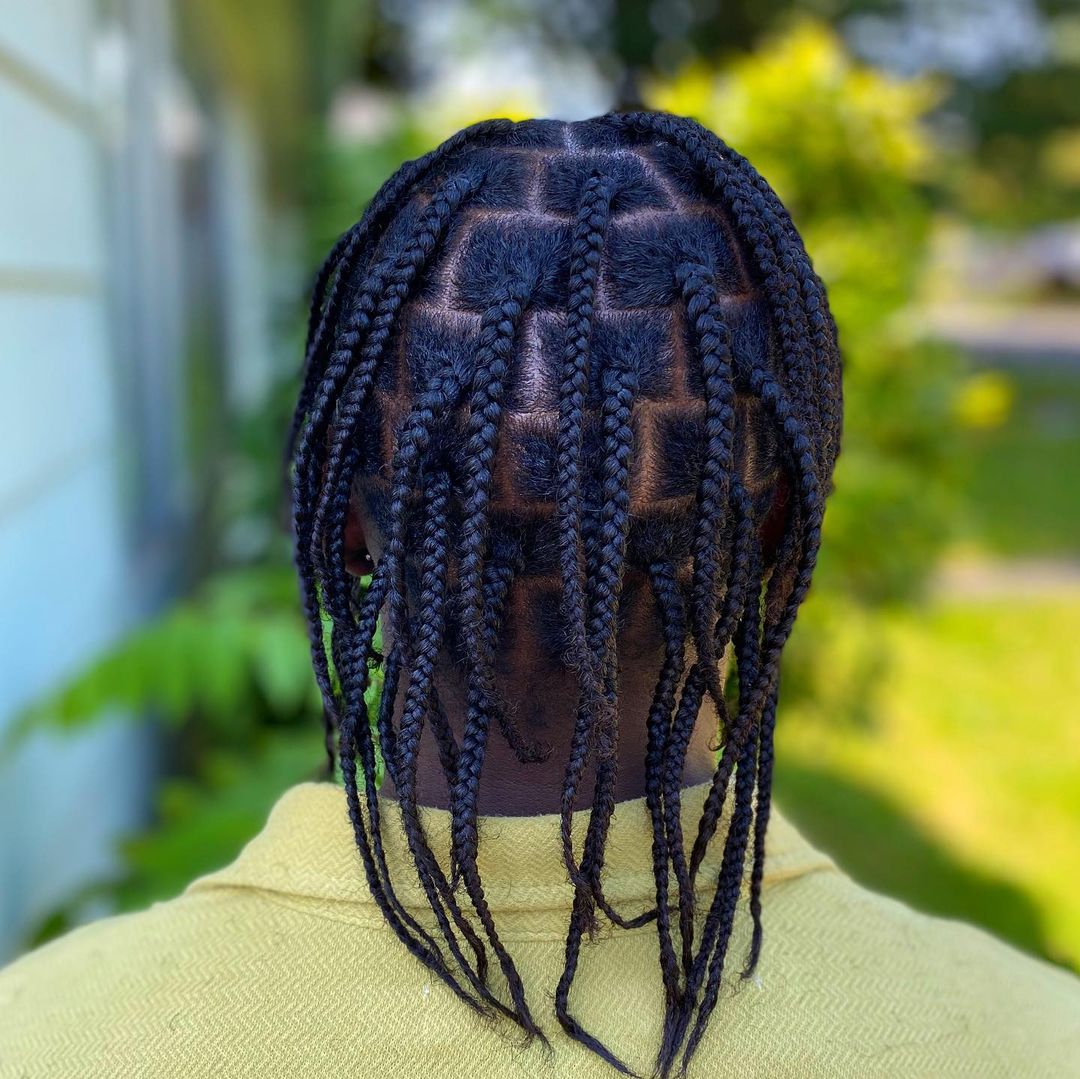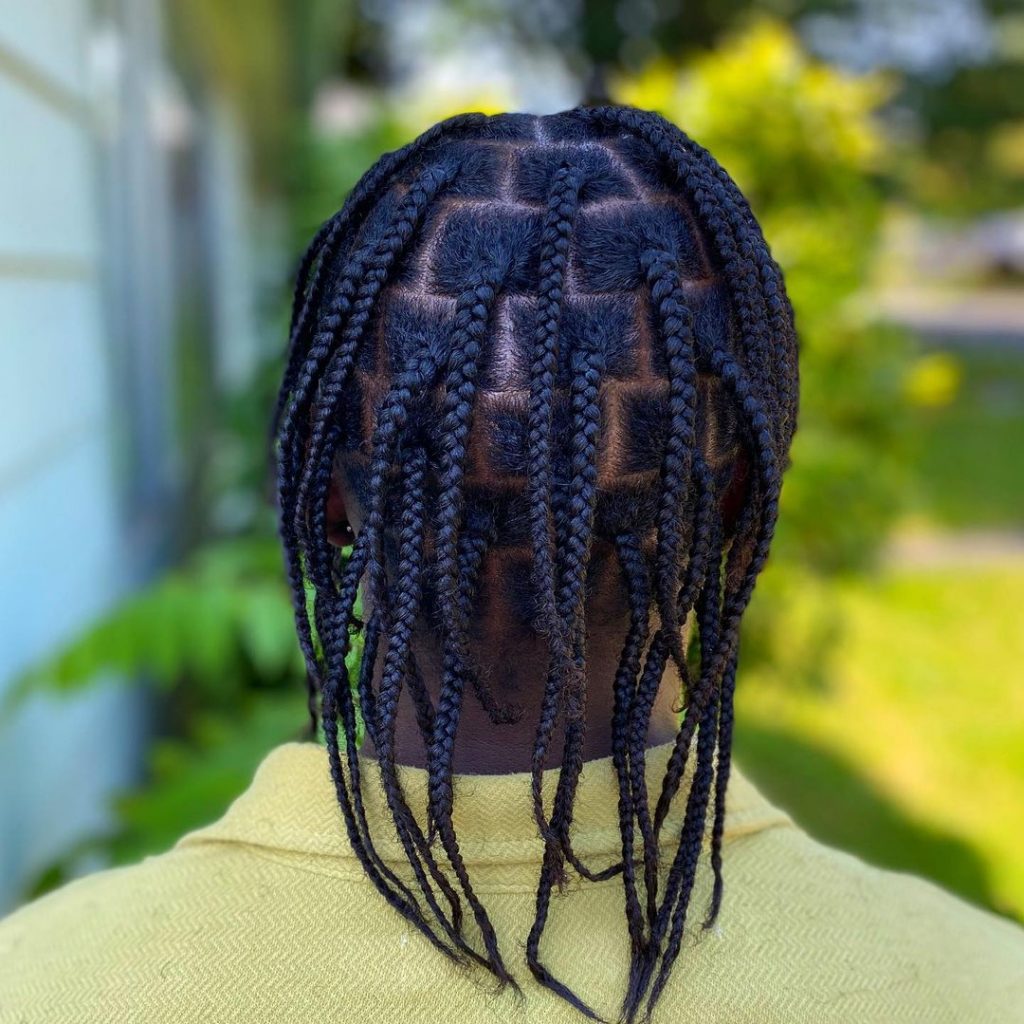 With long hair, no knots are required.
7. Braids Hairstyles For Men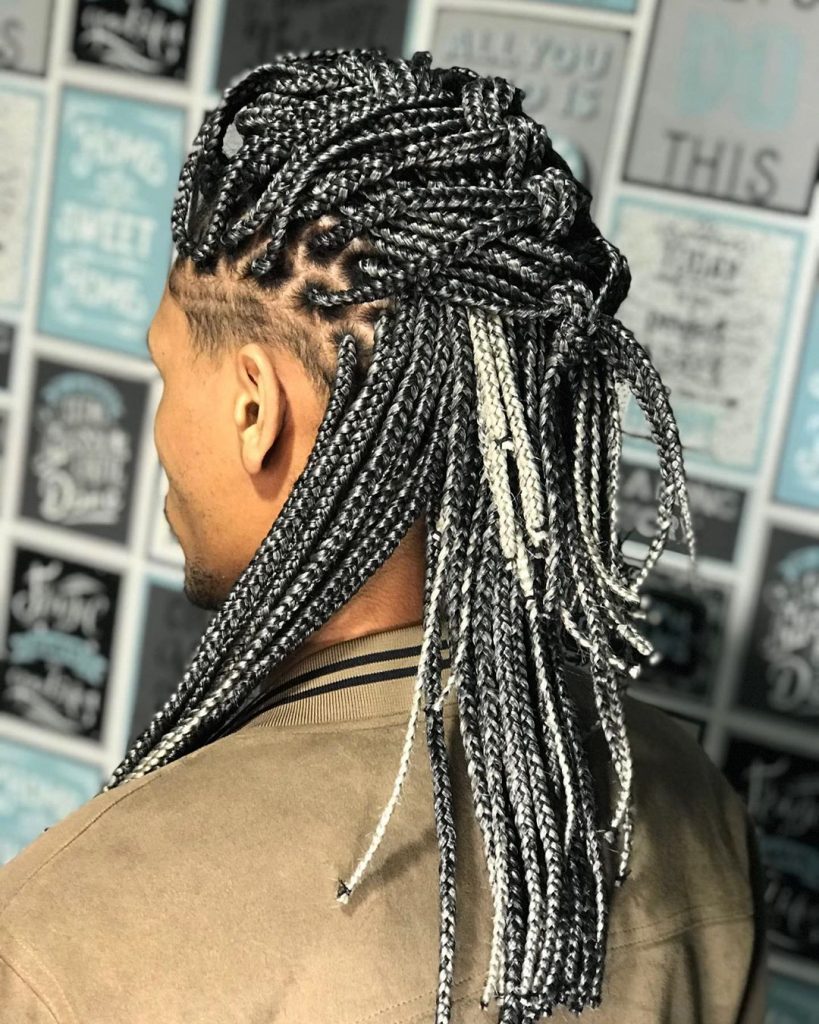 Braids are just the beginning of hairstyles. Sure there is the bun and the ponytail but these braided braids are next level.
8. Men's Box Braid Styles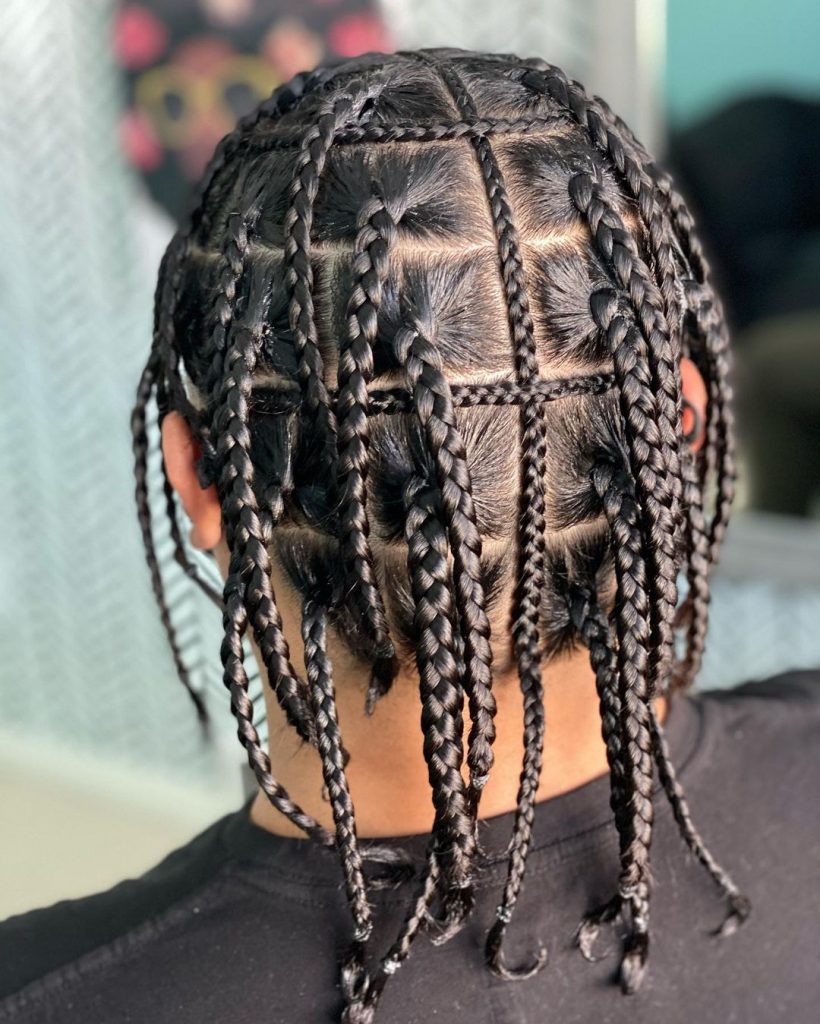 Braids for men can be simple and traditional, bold and creative, or somewhere in between. This cool look defines boxes with cornrows.
9. Spider Braids
This fresh style can be called spider braids, which can look like a spider or a web.
10. Box Braids With Fade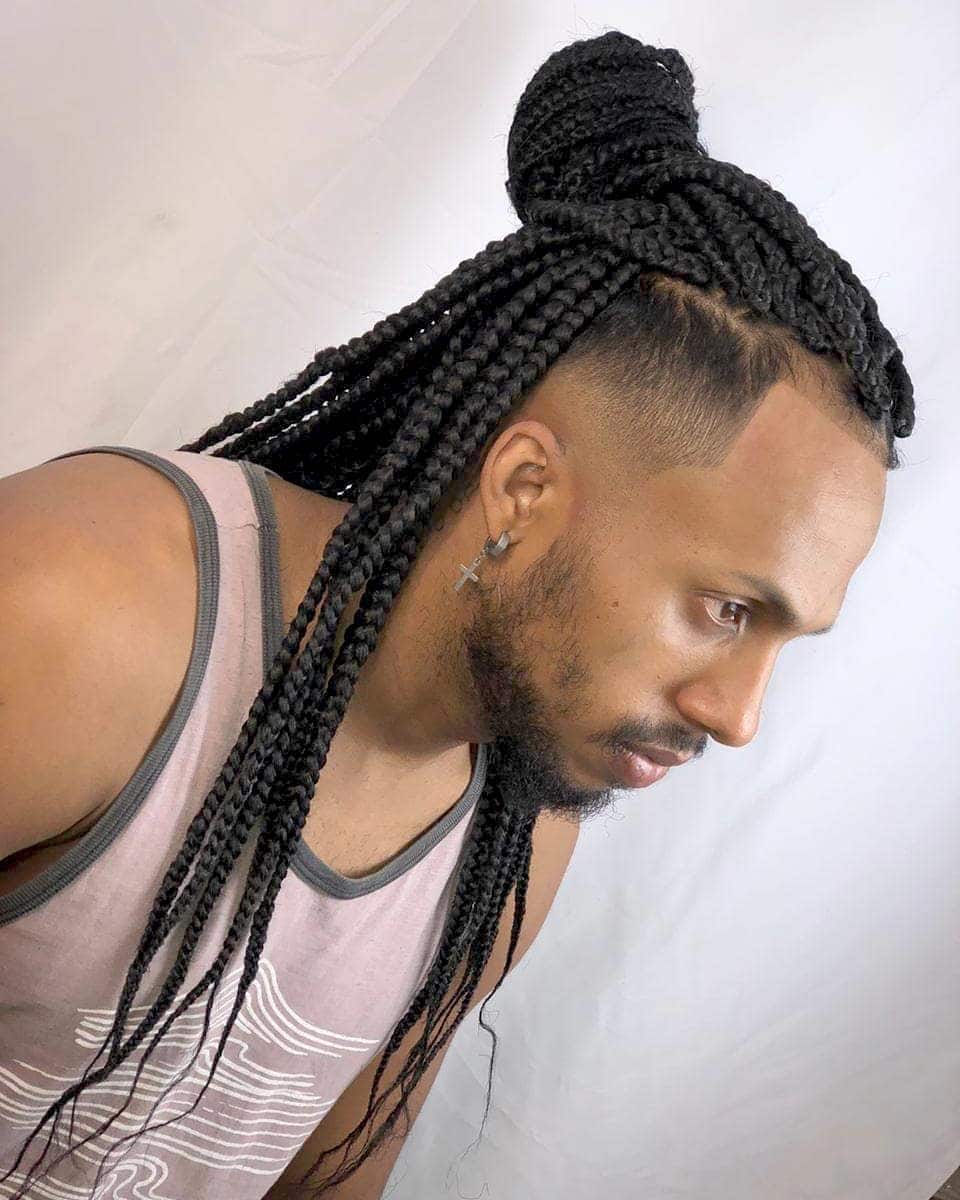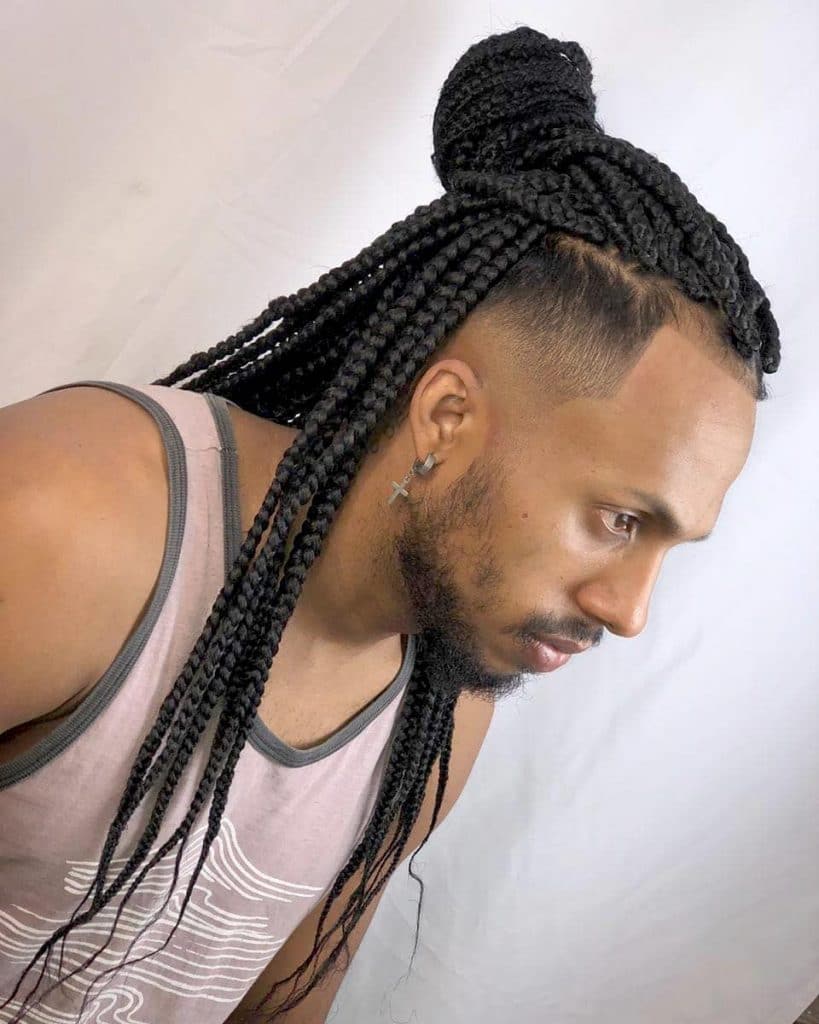 The braids with fade combination is a popular style. This high fade with extensions has plenty of length without the full weight.
11. High Top Box Braids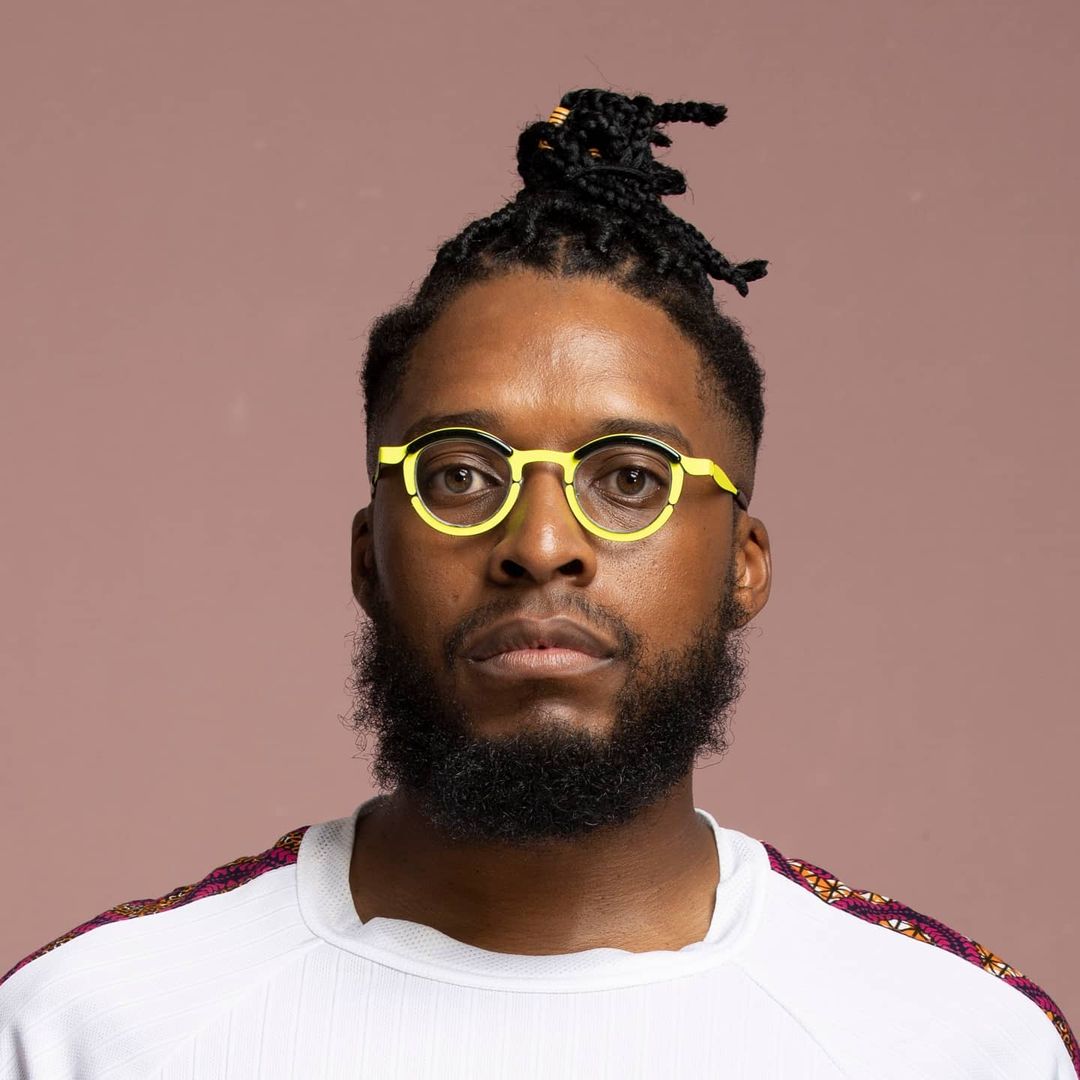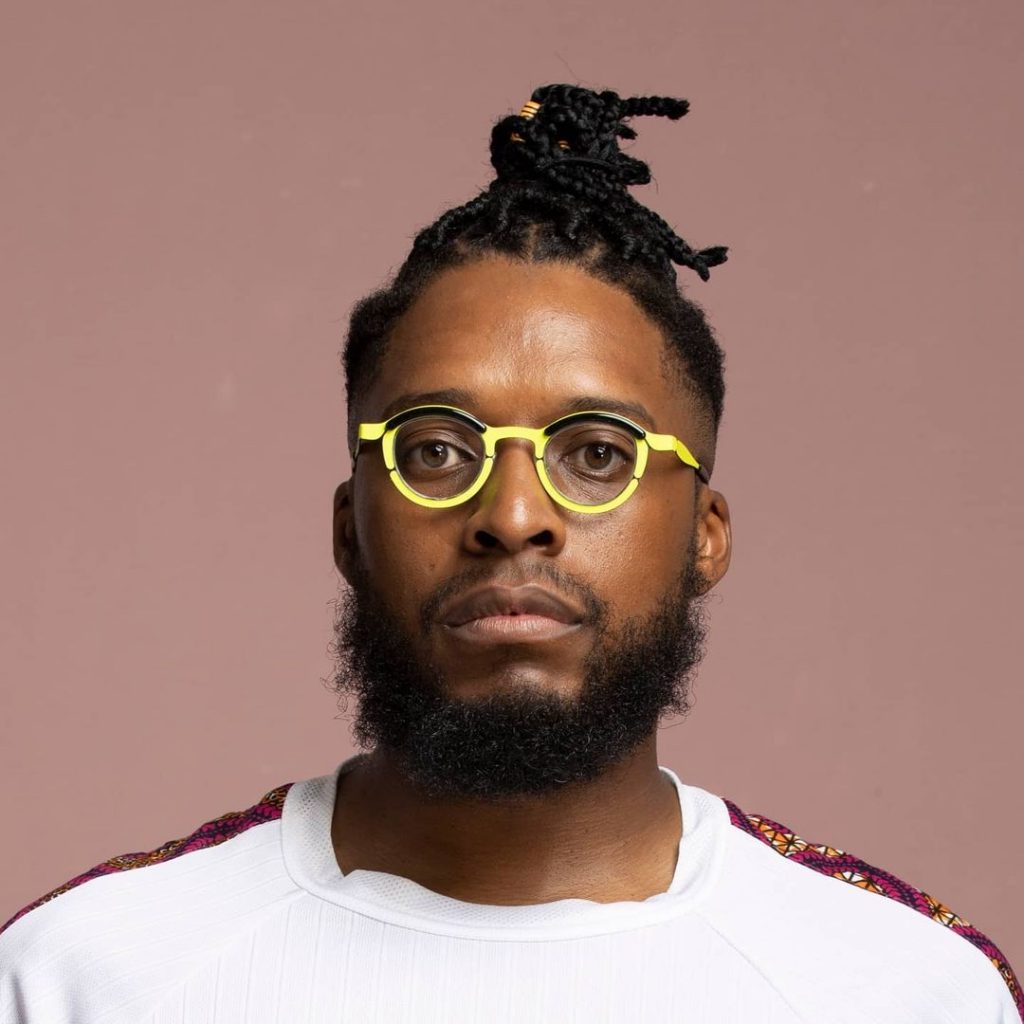 Like the high top haircut, braided hair is concentrated on the top of the head. Braids look cool worn up in this man bun or down.
12. 4 Box Braids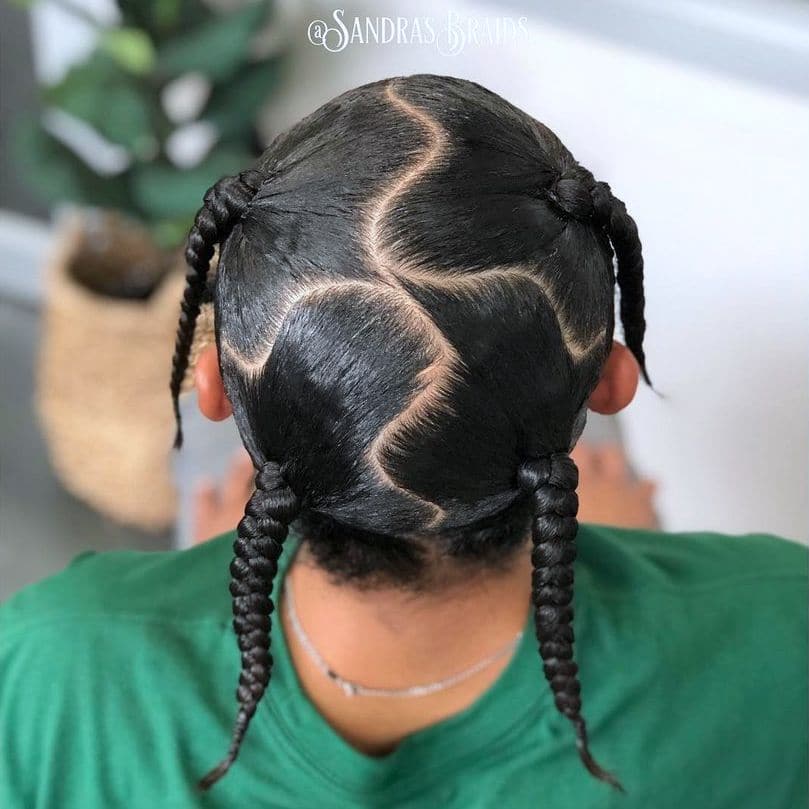 The name says it all. This look is four box braids with wavy sections.
13. Box Braids For Men With Straight Hair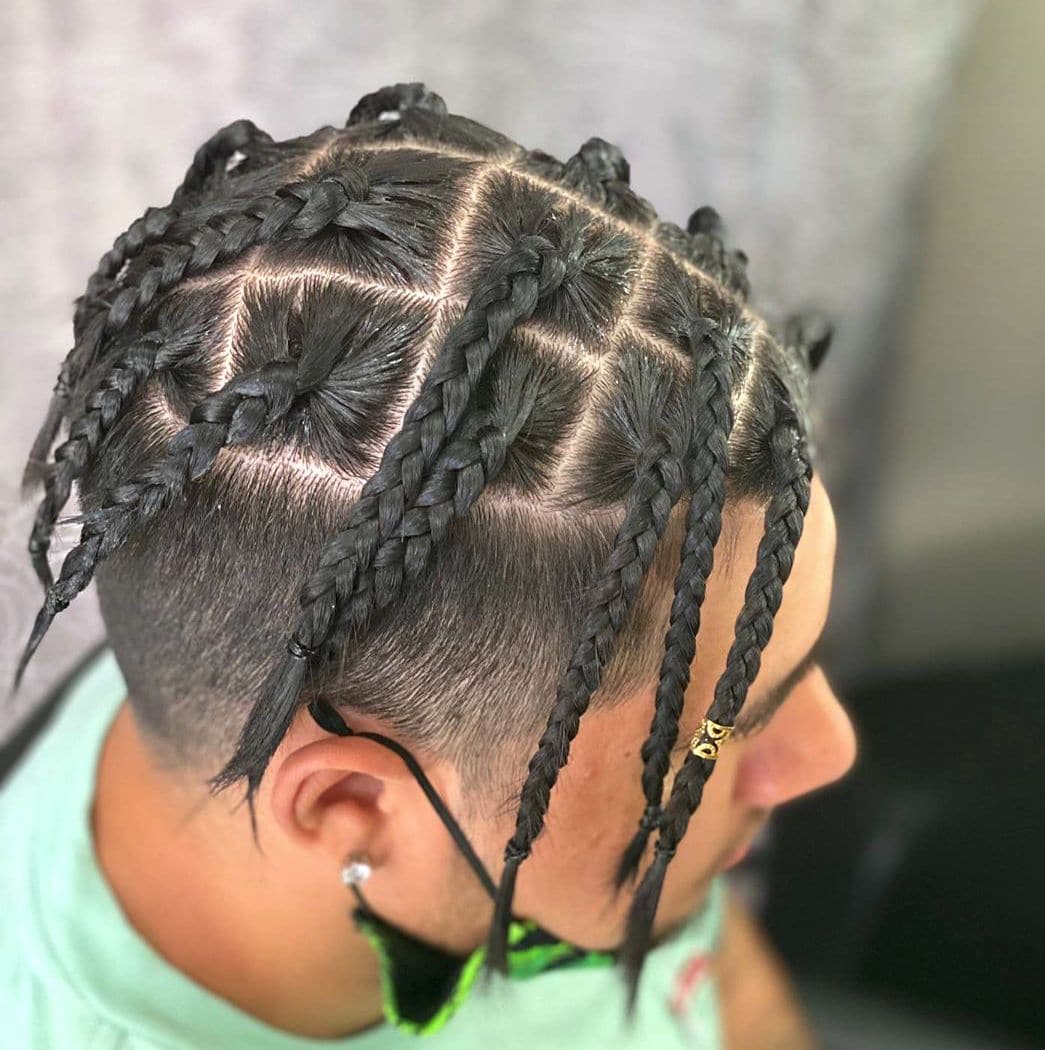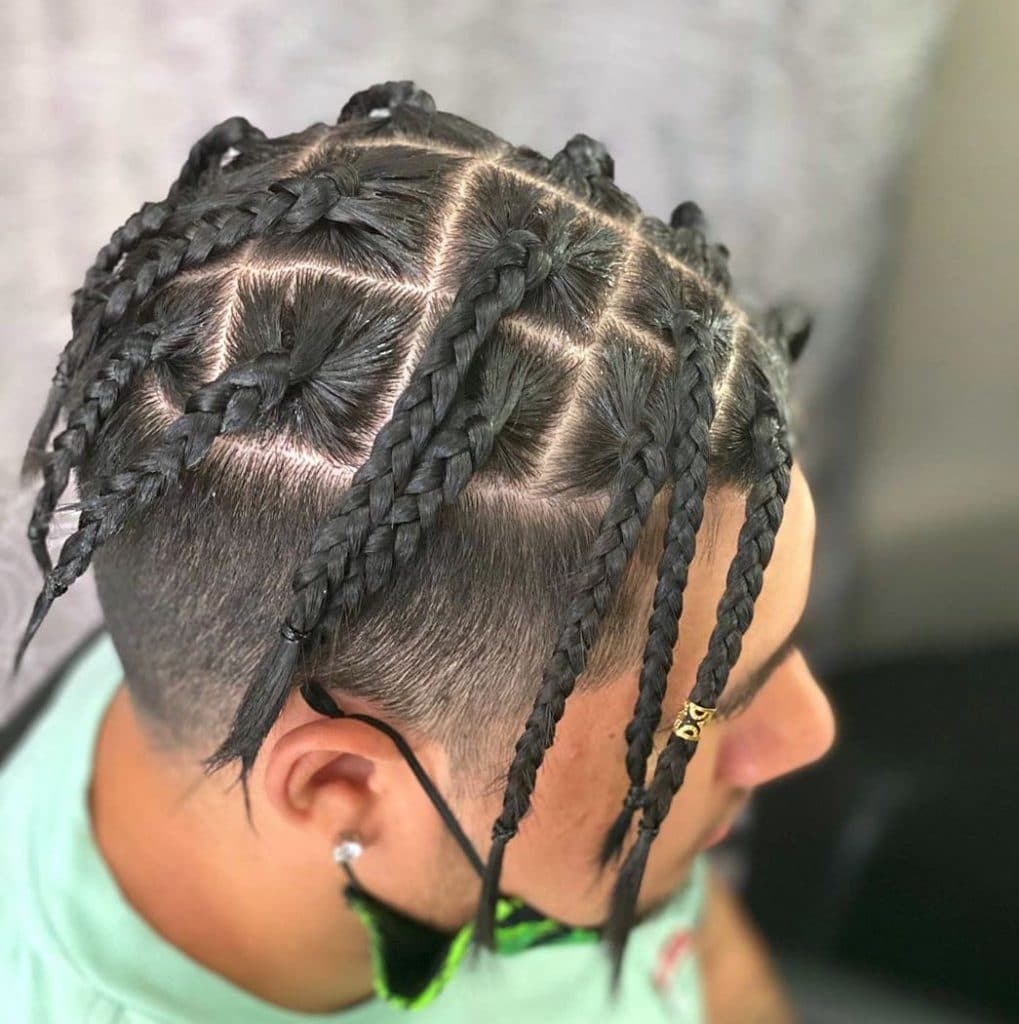 The only requirement for box braids is hair length, not texture. Get the look for all hair types from straight to curly to kinky.
14. Braid Extensions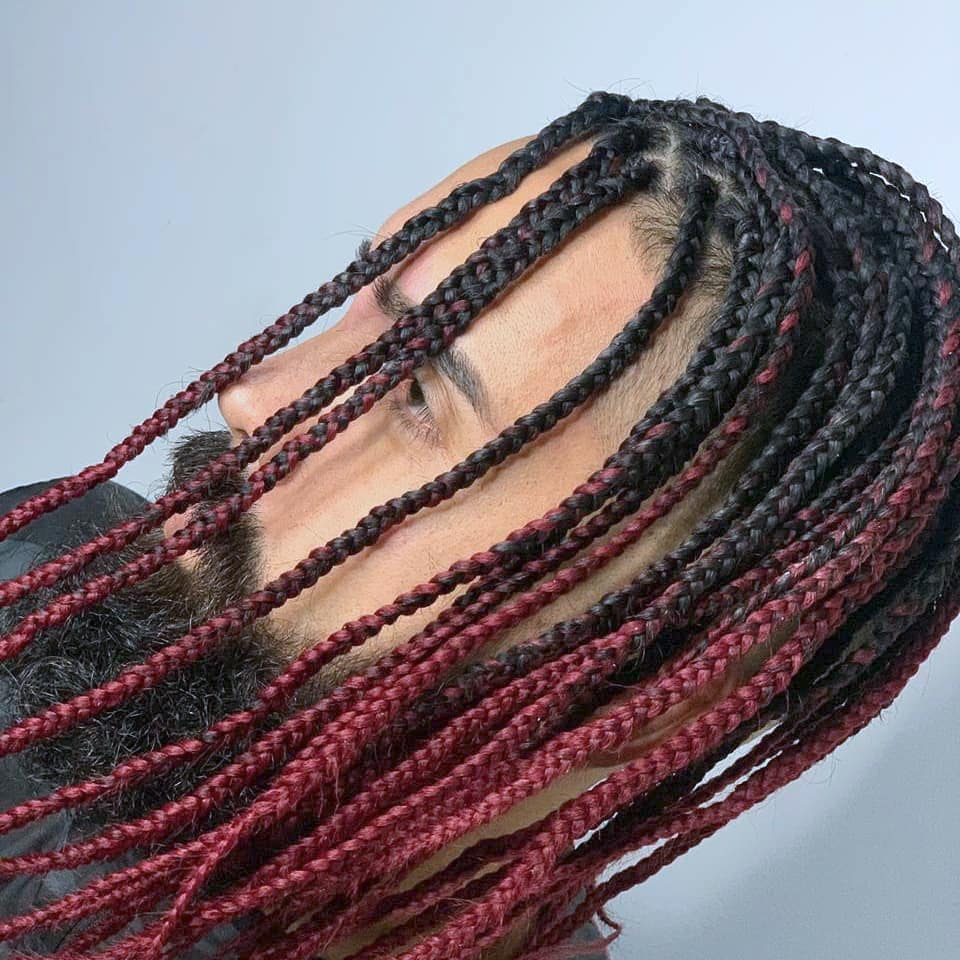 Braid extensions make it easy to add color or ombre to your look.
15. Gangsta Braids
These short box braids with a fade were popularized by A$AP Rocky. Whether it's gangsta or not, this is a cool look, especially over a low fade.
16. Small Box Braids For Men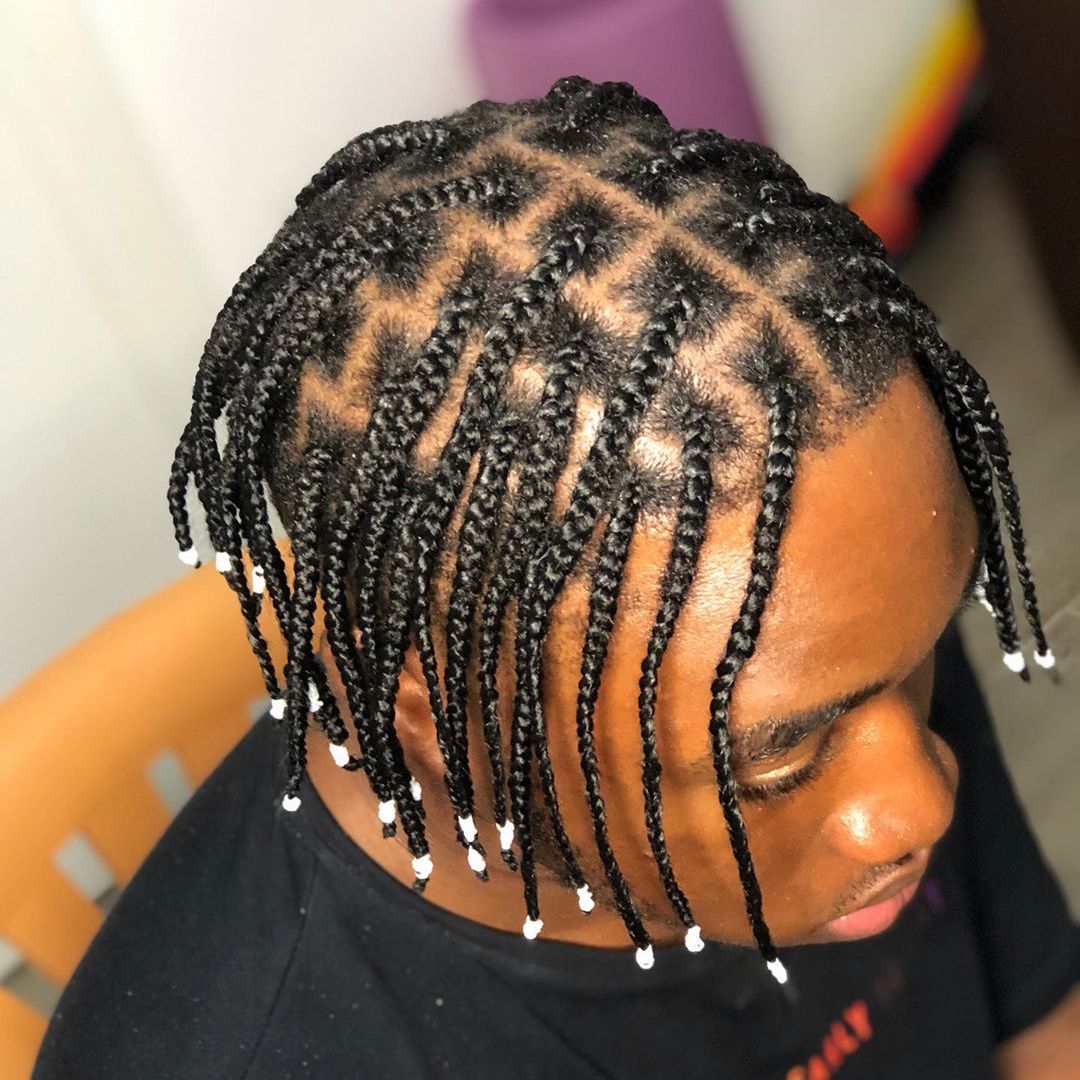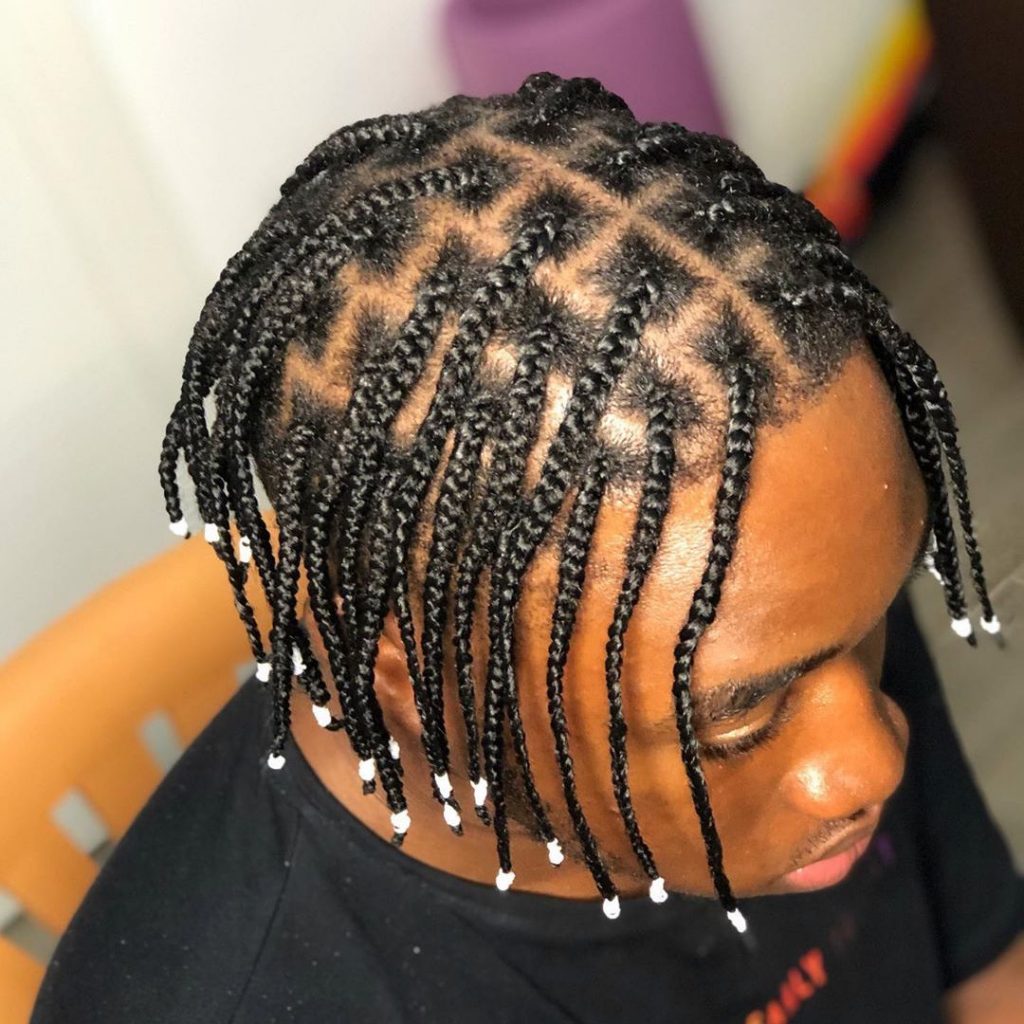 Small box braids also have smaller boxes. Just so you know, micro braids with extensions can get heavy because there is more hair compared to larger braids.
17. Big Box Braids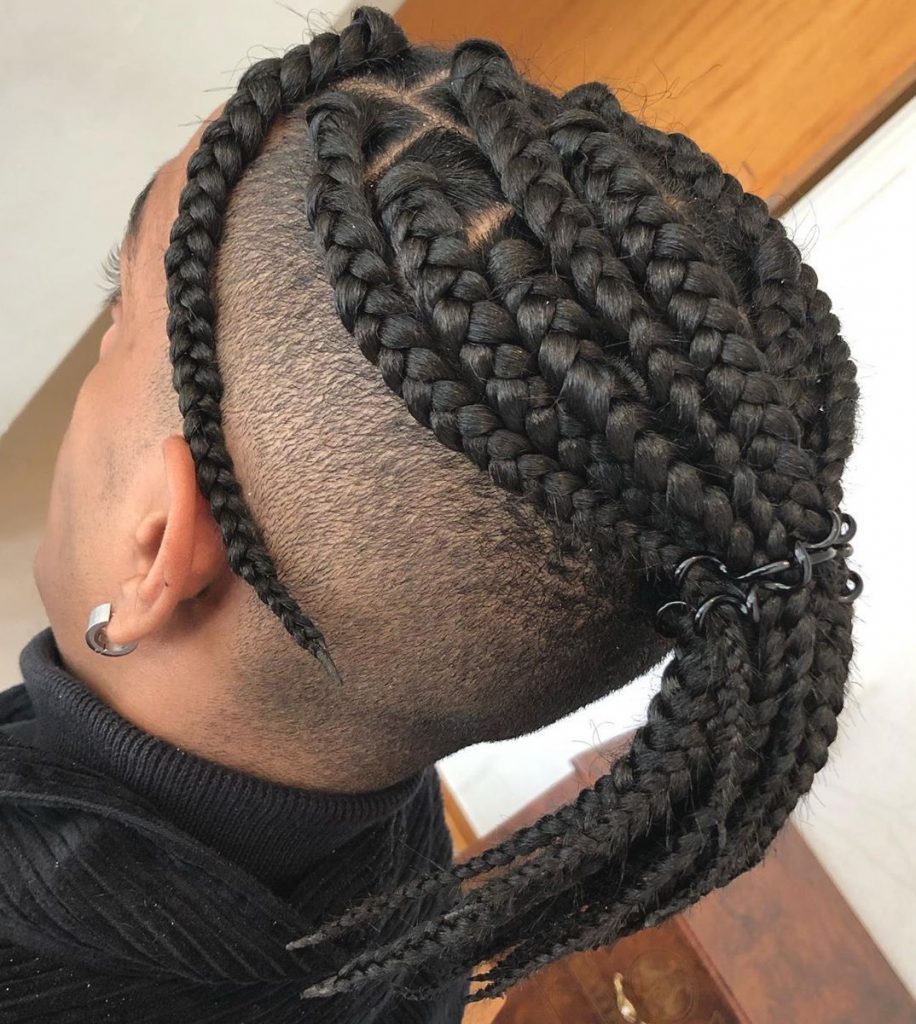 These cool extensions for men add thick plaits for full high top braids.
18. Short Hair + Braids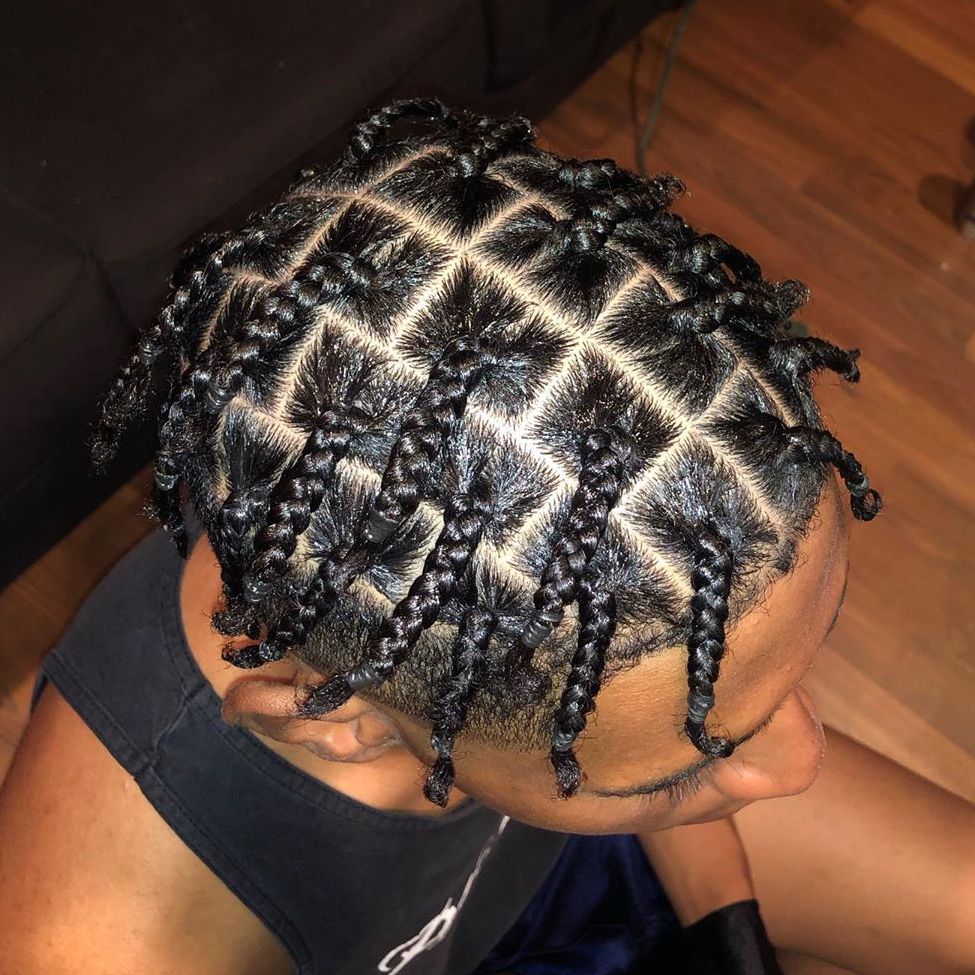 Short box braids require a couple inches of length when hair is pulled straight. For straight hair, the end result will appear shorter while braids straighten out kinky hair.
19. Men's Box Braids With Extensions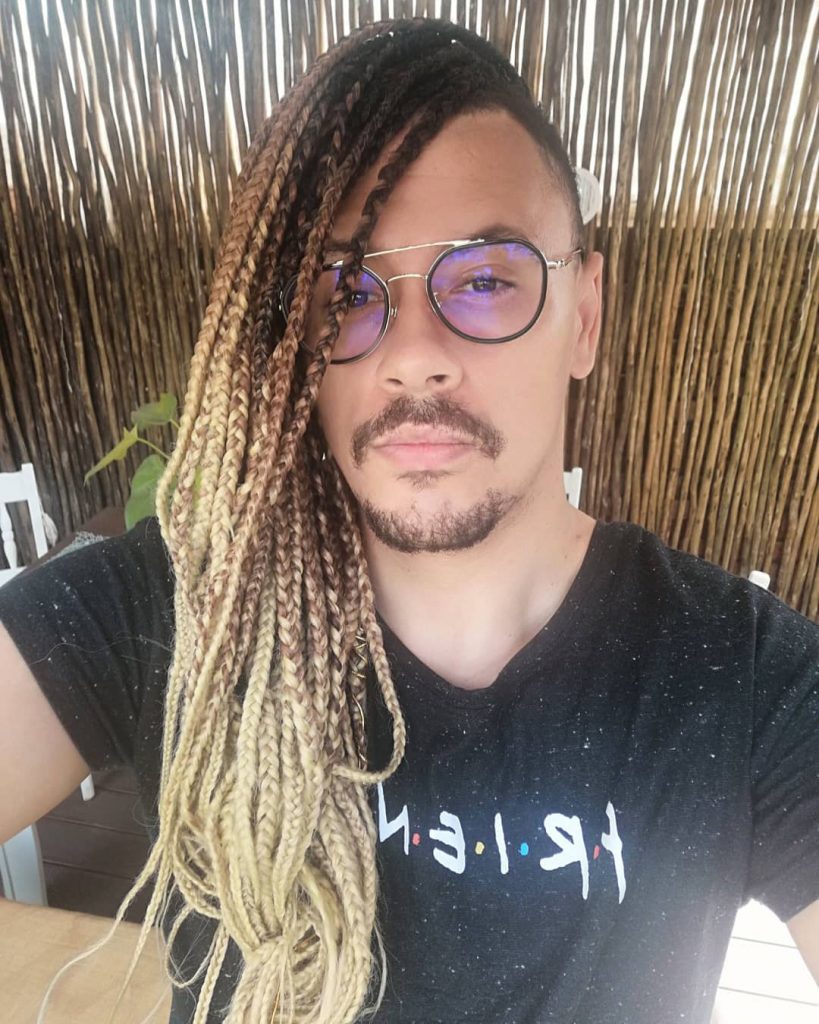 Get that ombre look without any damage to hair.
20. Braids With Beads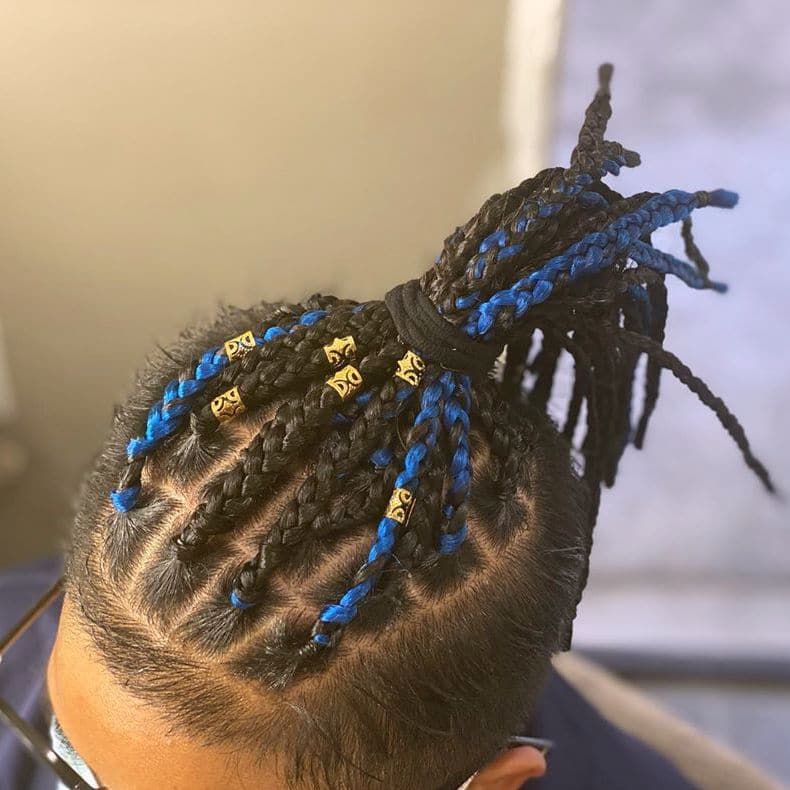 If the blue isn't enough, accessorize braids with some plastic, wood, or metal beads.
21. Straight Hair Braids For Men
For finer and straight hair, larger sections create fuller braids.
22. Geometric Braids For Short Hair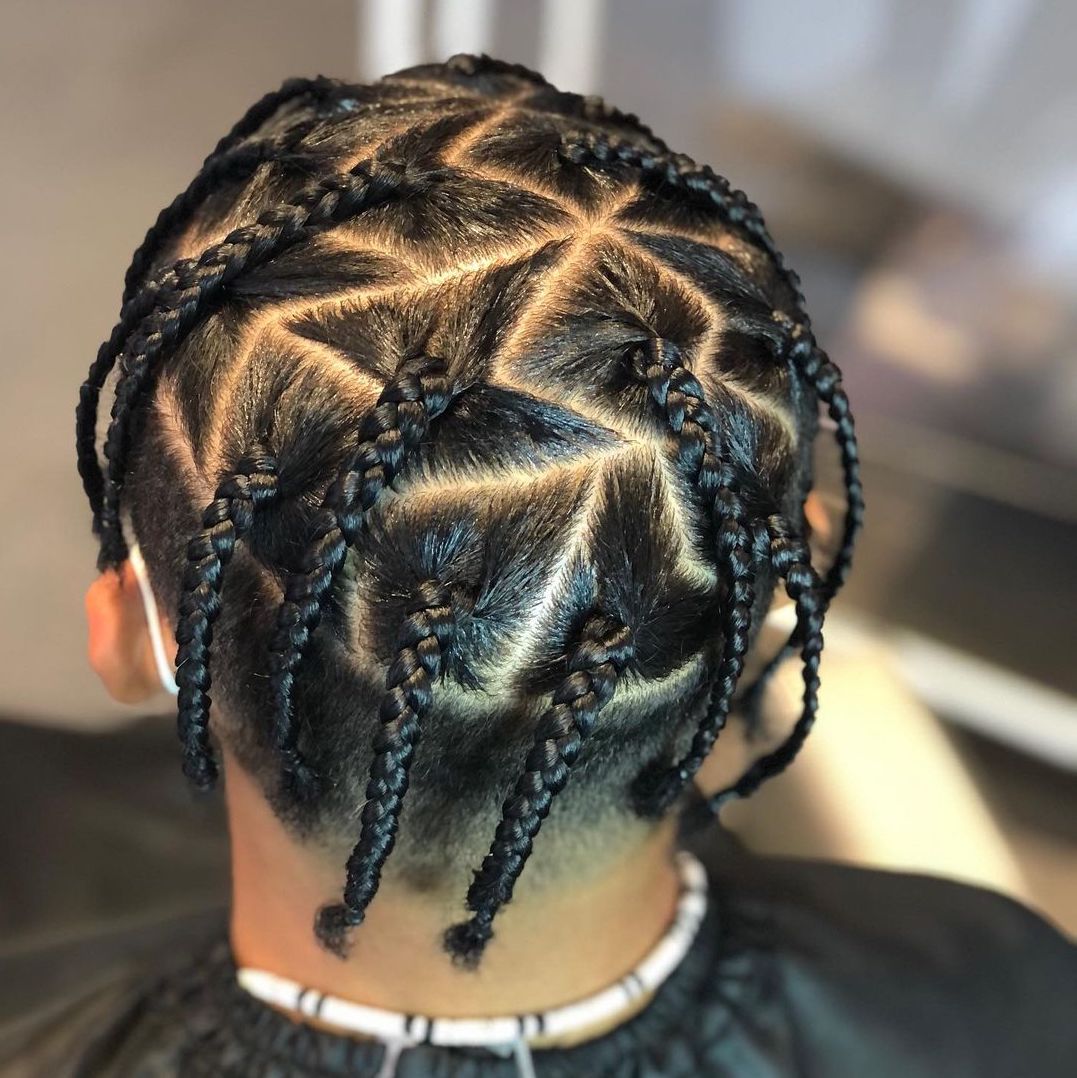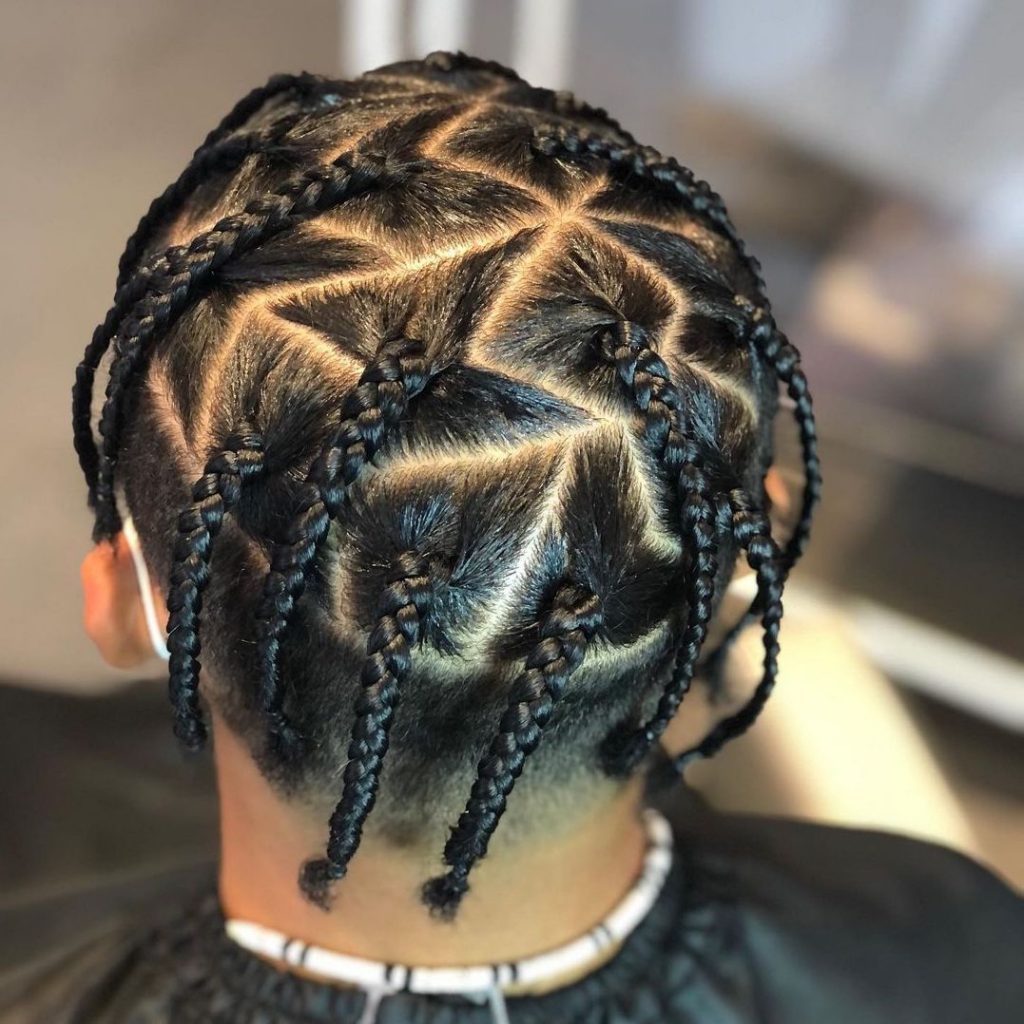 This geometric puzzle creates fuller braids out of shorter hair.
So you want to try one of these looks, but where to start? Instagram is always a good way to find local hair stylists. Look through their portfolio to find something you like. Some braiders specialized in cornrows while others focus on extensions.
Price and time is something to keep in mind as well. Some places will charge by the hairstyle but others charge by the hour. How long box braids take will vary based on the expertise of your stylist and if they work solo or with help. Be prepared for braids to take 3 or more hours though. It's a long term investment though, with braids lasting up to 8 weeks.
Box braids for men is a popular look around the world, on every continent. The style is getting more popular in the Unites States for all hair types.