The burst fade took is a popular fade haircut in recent years. The burst fade tapers the line of hair behind the ear, leaving hair longer at the neck. The shape is rounded, like a sun is rising behind the ear.
From some angles, the burst fade can look like a drop fade. However, the drop fade is a low taper that follows the hairline all the way around. The burst fade is a semicircle that leaves length at the back of the neck.
Like any other fade or undercut, the burst fade can be added to any men's hairstyle, short or long. The burst fade is commonly combined with a wide mohawk but works with any longer on top, short sides and back hairstyle like a pomp, high top, side part hairstyle and more.
Check out these pictures for a seven ways to rock burst fade haircuts.
1. The Burst Fade

The burst fade changes the hairline at the sides around the ear. It can be worn close to the ear, like above, or in a bigger burst.
2. Burst Fade Pomp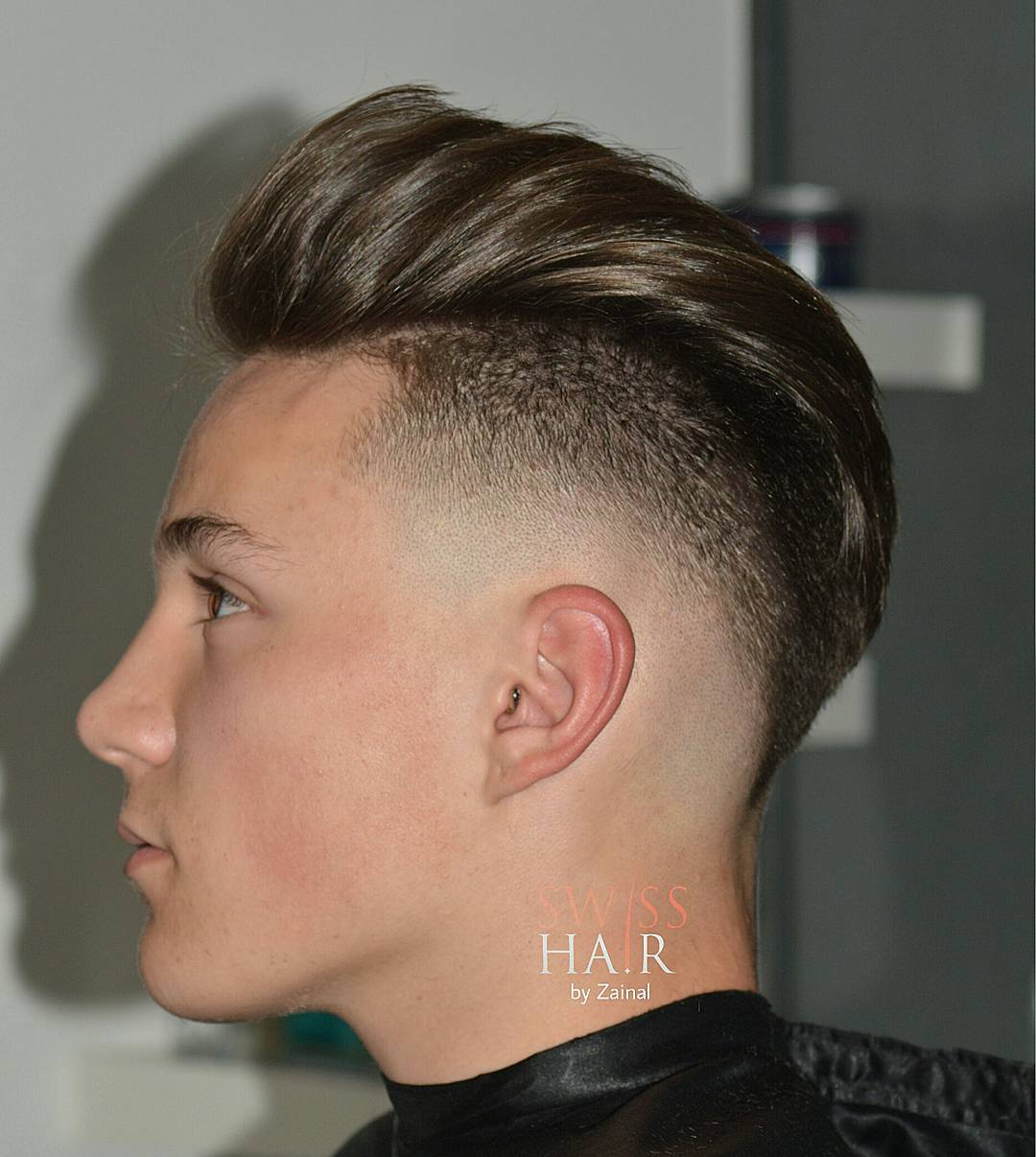 All of the various types of fades work for all hair types, including black and white. Here is the burst fade with a high volume pompadour. Pomp fades usually have a high, mid or low fade but the burst fade is a great option to leave extra length around the crown so hair that tends to stick up can be long enough to lie flat.
3. Burst Fade Mohawk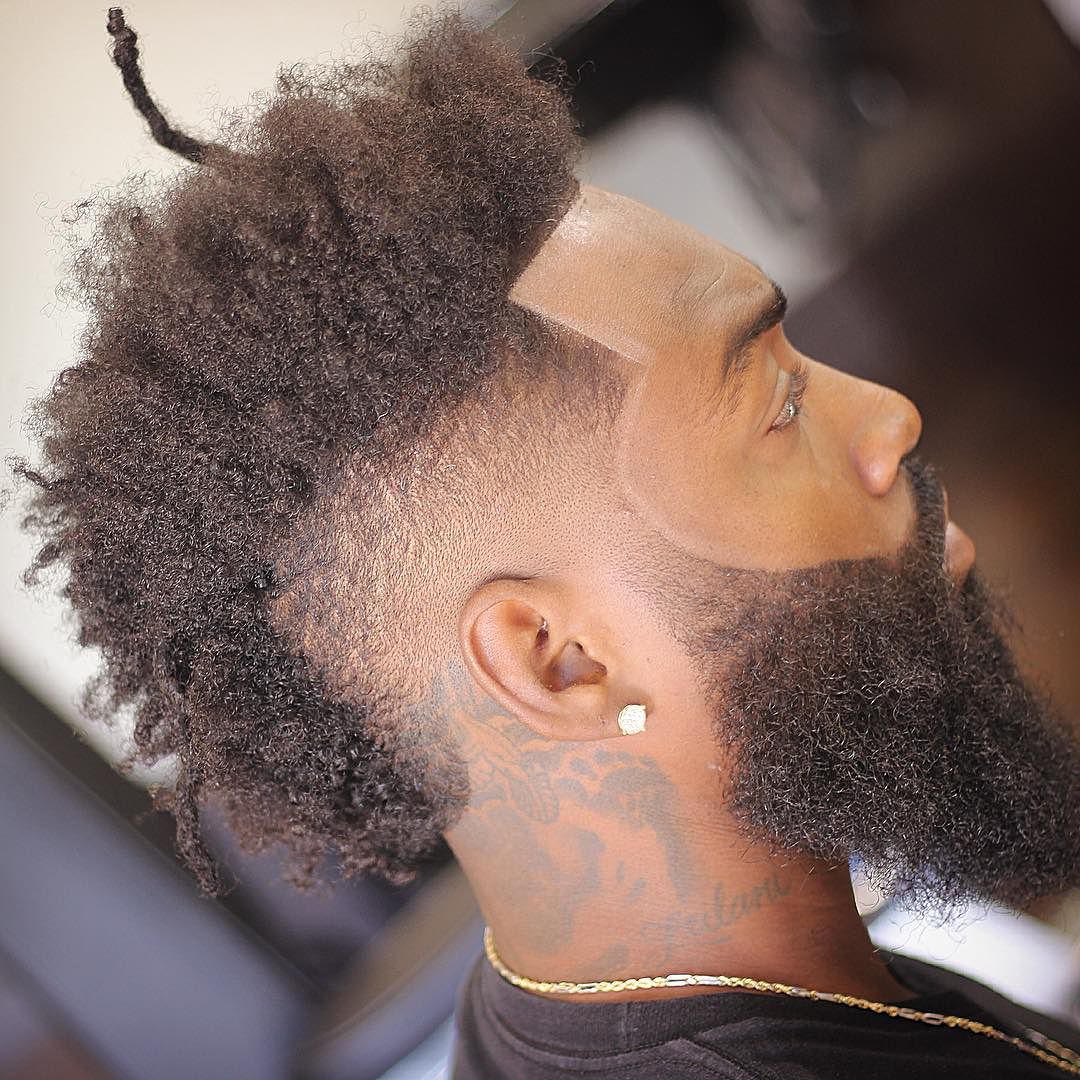 Not all mohawks have narrow landing strips like Mister T. This wide mohawk with longer hair on top with a large burst fade on both sides is cool and classy. The volume on top and close cropped sides are also flattering for everyone.
4. The Gentlemen's Mohawk

Here's a shorter version of the burst fade mohawk, also known as the South of France hairstyle. Similar to Usher's signature look, this short men's hairstyle features a large burst fade and nappy curls.
5. Burst Fade with Part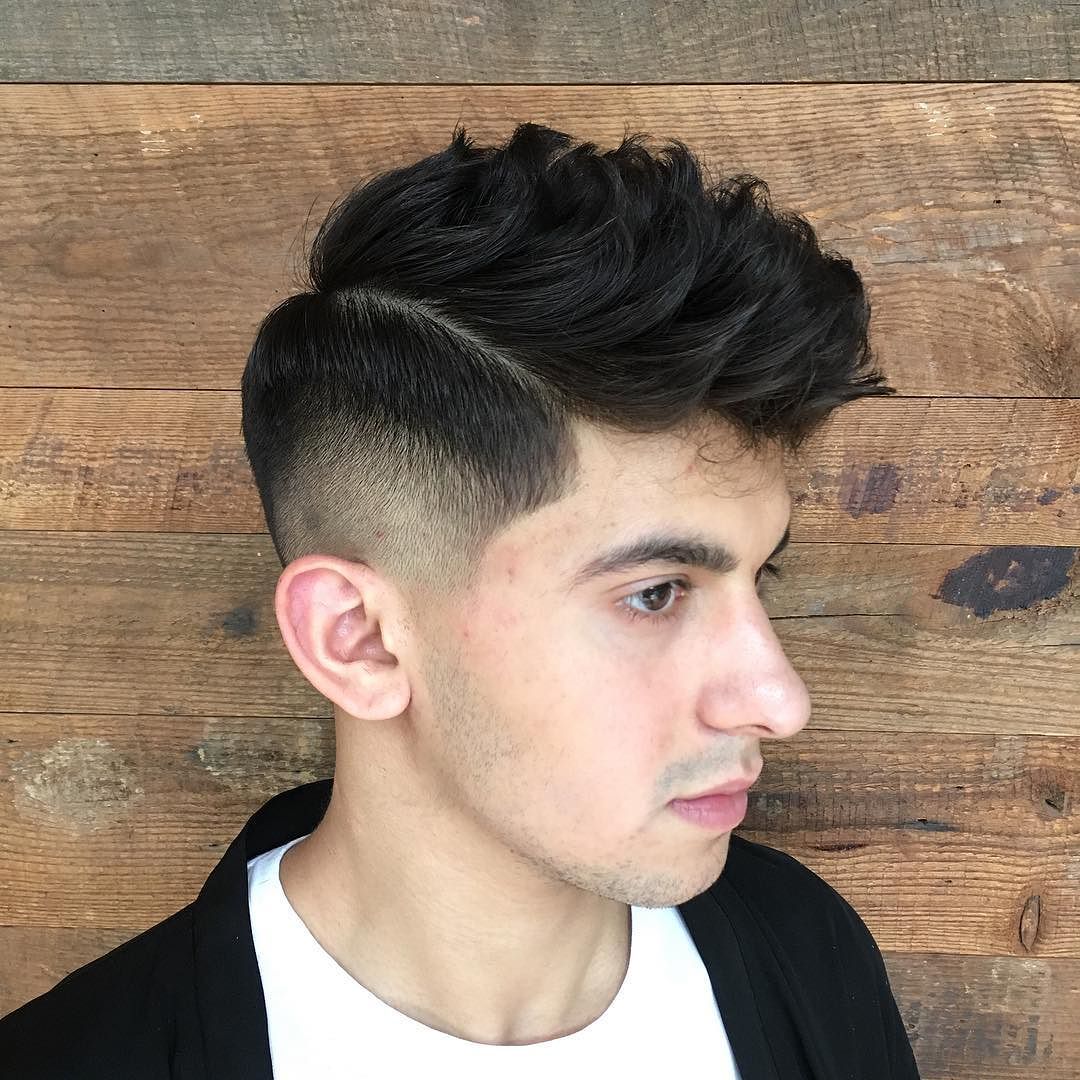 While the burst fade is more popular in hairstyles for black men, it also works for white guys and anyone else who likes the look. This side part hairstyle features a taper around the ears instead of the more common high, low or mid fade. Hair on top has lots of volume and some texture.
6. Flat Top + Burst Fade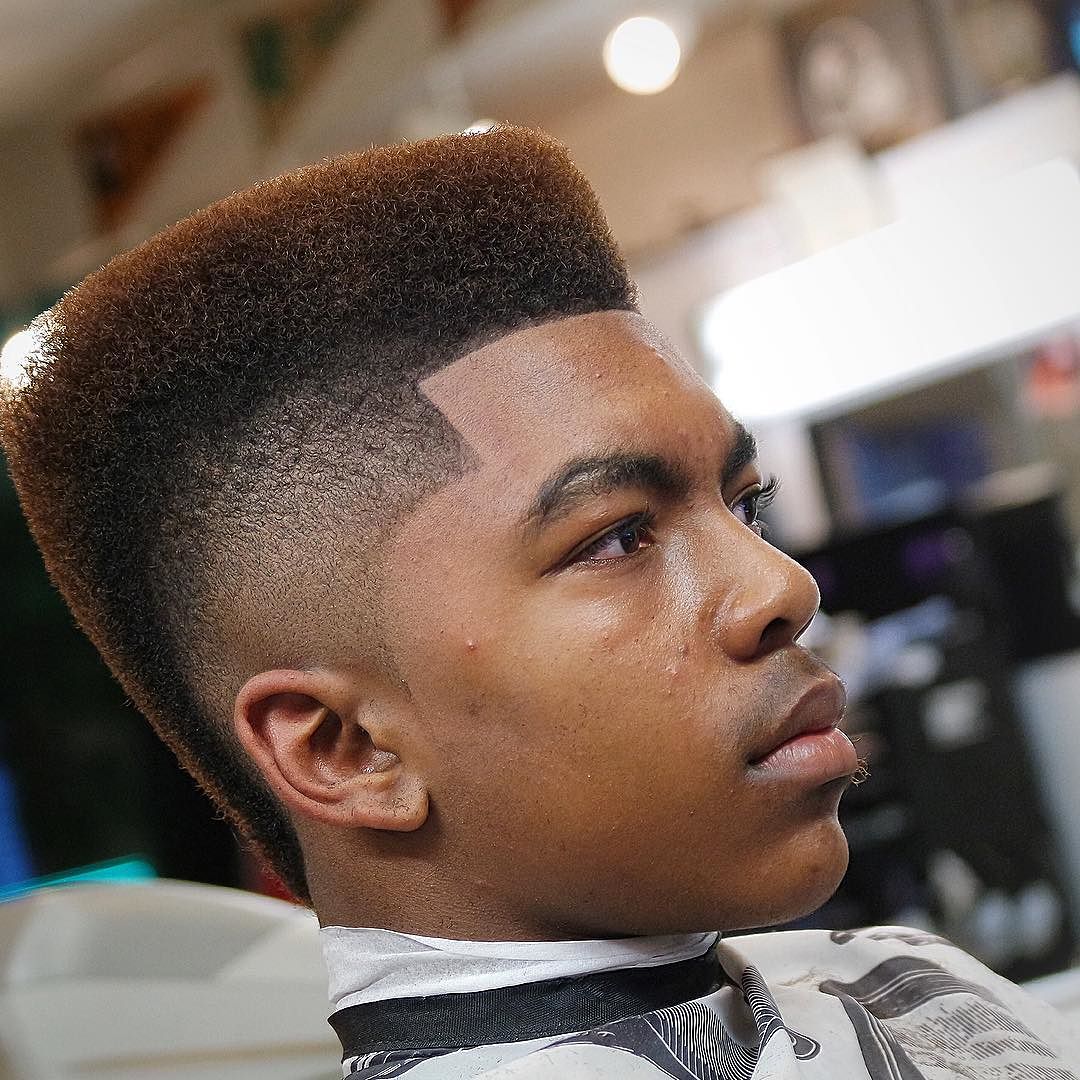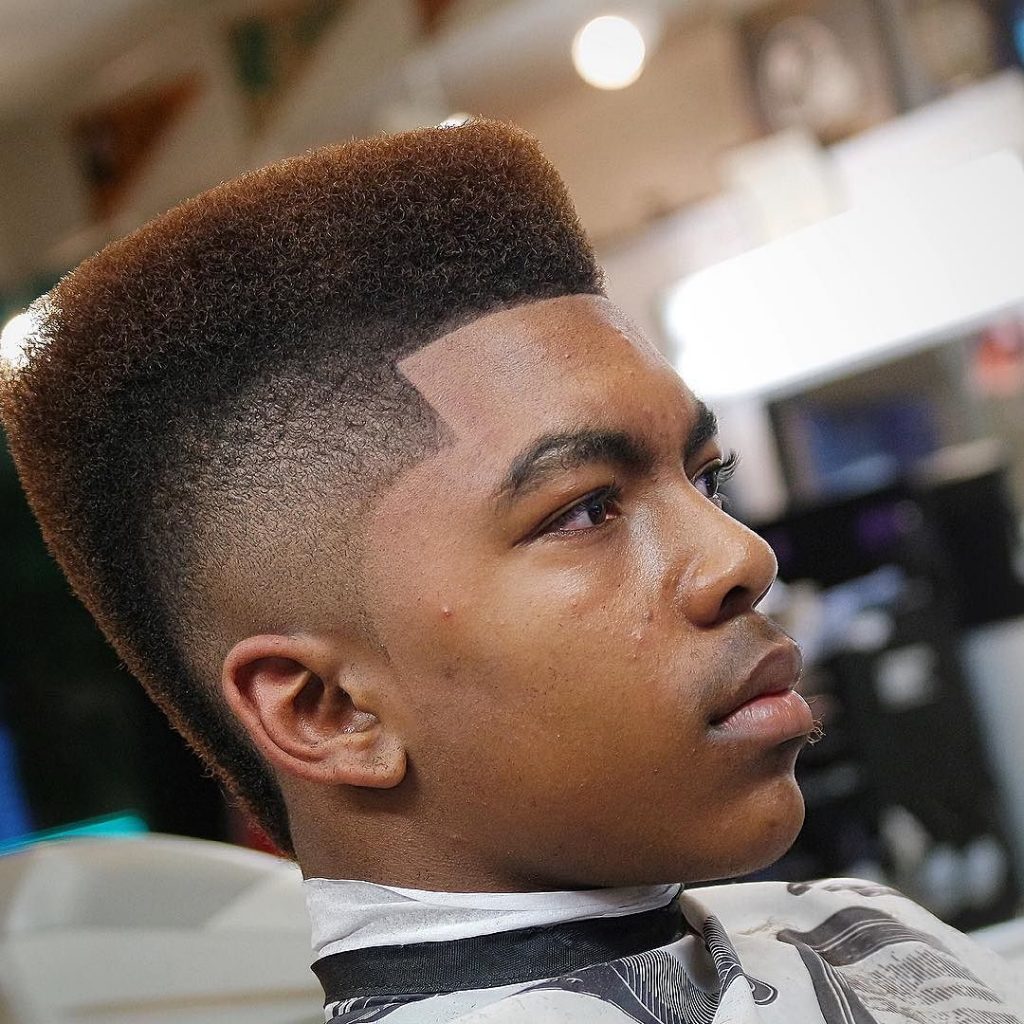 This fade comes in a range of shapes and sizes and often includes the temple. Instead of a high top fade, this flat top has a burst fade and length at the back.
7. Burst Fade Taper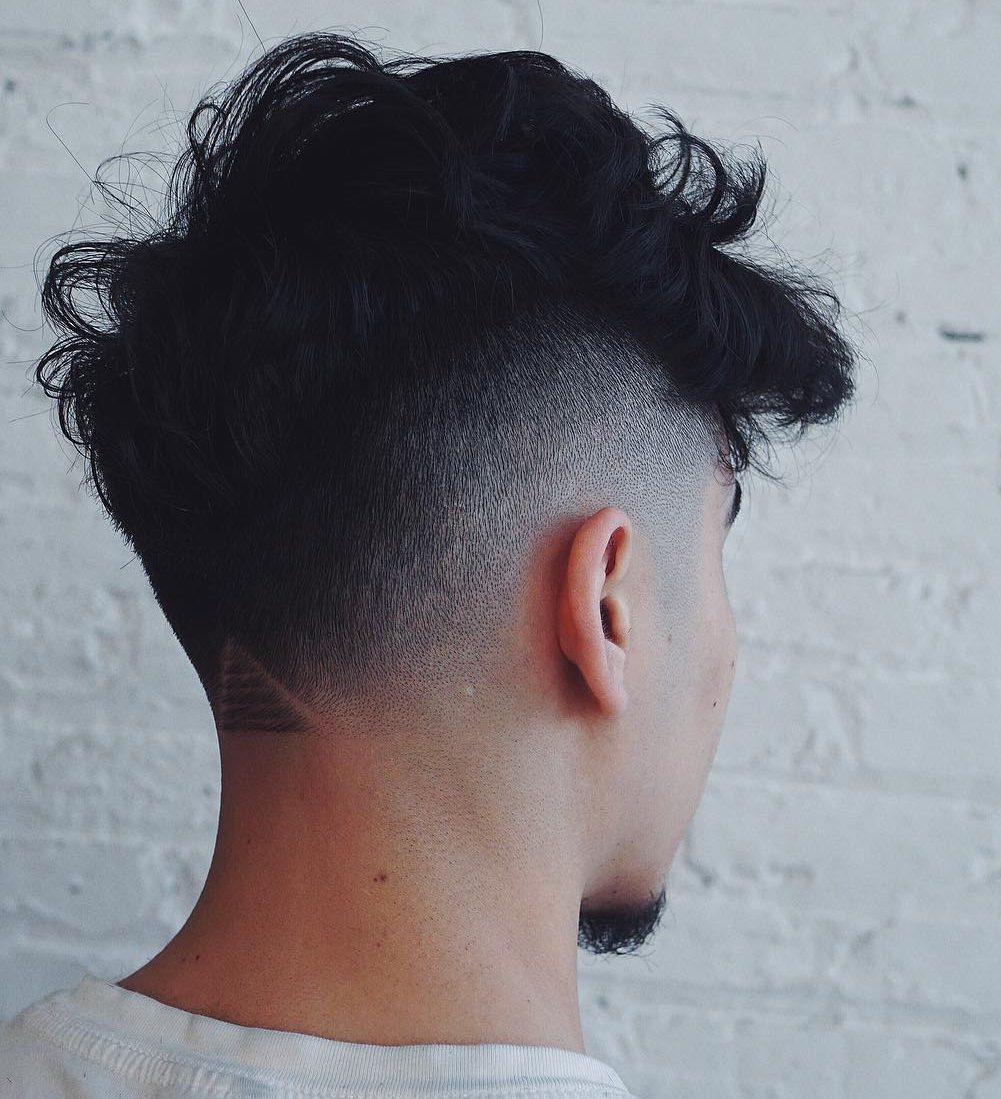 Here's another cool burst fade haircut that keeps the sides and backs short while leaving natural texture on top. This medium length cut is worn with loose wavy hair for a cool tousled look. The burst fade combined with a hair design at the neckline are different details that set this cut apart from the rest.