When you shave your own head, there is only one buzz haircut. Put those clippers into the hands of a barber and a buzz can have endless variations.
A buzz can be ultra short or a little bit longer. They look great with all types of tapers and fades. Or get creative with some hair color or hair designs.
This wash-and-wear cut works for every hair type. It tames challenging hair types but that's not the only reason to go ultra short. It is also the best cut for hair loss and thinning hair. Longer hair makes any receding or patchy areas stand out. A buzz cut, especially with just the right fade, minimizes the appearance of hair loss.
Check out these 20 cool ways to wear a buzz haircut plus how to take care of a shaved head.
Do I Need to Shampoo My Buzz Cut?
Brand new hair is the healthiest it will ever be. It doesn't need maintenance but the scalp does, especially now that some or all of it is out in the open. Keep your dome looking and feeling good by exfoliating, moisturizing, and protecting it from the sun.
Exfoliate
Like the rest of the body, scalp skin is constantly growing new skin cells and shedding the old ones. In addition to that, hair growth also produces sebum, an oily substance that protects the skin. Less hair means less sebum, which can result in dry, flaky skin.
Regular shampoo is designed to cleanse hair and can be too strong for the scalp. Fortunately there are products designed for this:
Scalp Shampoo Cleanse the scalp every two to three days.
SheaMoisture Scalp Moisture Shampoo – SheaMoisture has a product for every hair need, including washing the dome. This scalp shampoo gently cleanses skin while conditioning it with aloe and shea butters.
Scalp Exfoliator Use an exfoliator weekly at the most.
Briogeo Scalp Revival Charcoal + Coconut Oil Micro-Exfoliating Shampoo – Charcoal removes build-up while coconut oil moisturizes. Plant-based exfoliators remove dead skin and flakes.
Scalp Brush
The massaging action of shampooing hair also promotes exfoliation so make sure to massage or brush the head daily. If a regular brush feels too harsh, try a silicon scalp brush.
Moisturize
You can use a moisturizer like Cerave on your scalp. If that's not enough, an oil should do the trick. You can use a scalp oil, beard oil, or multipurpose oil like jojoba.
Sun Protection
If your buzz haircut leaves plenty of scalp visible, protect yourself from the sun with sunscreen and/or a hat.
Best Buzz Haircuts
We'll start with some of the best examples of buzz haircuts and then go through all the ways to wear the look, roughly from longest to shortest.
1. The Best Buzz Fade Haircut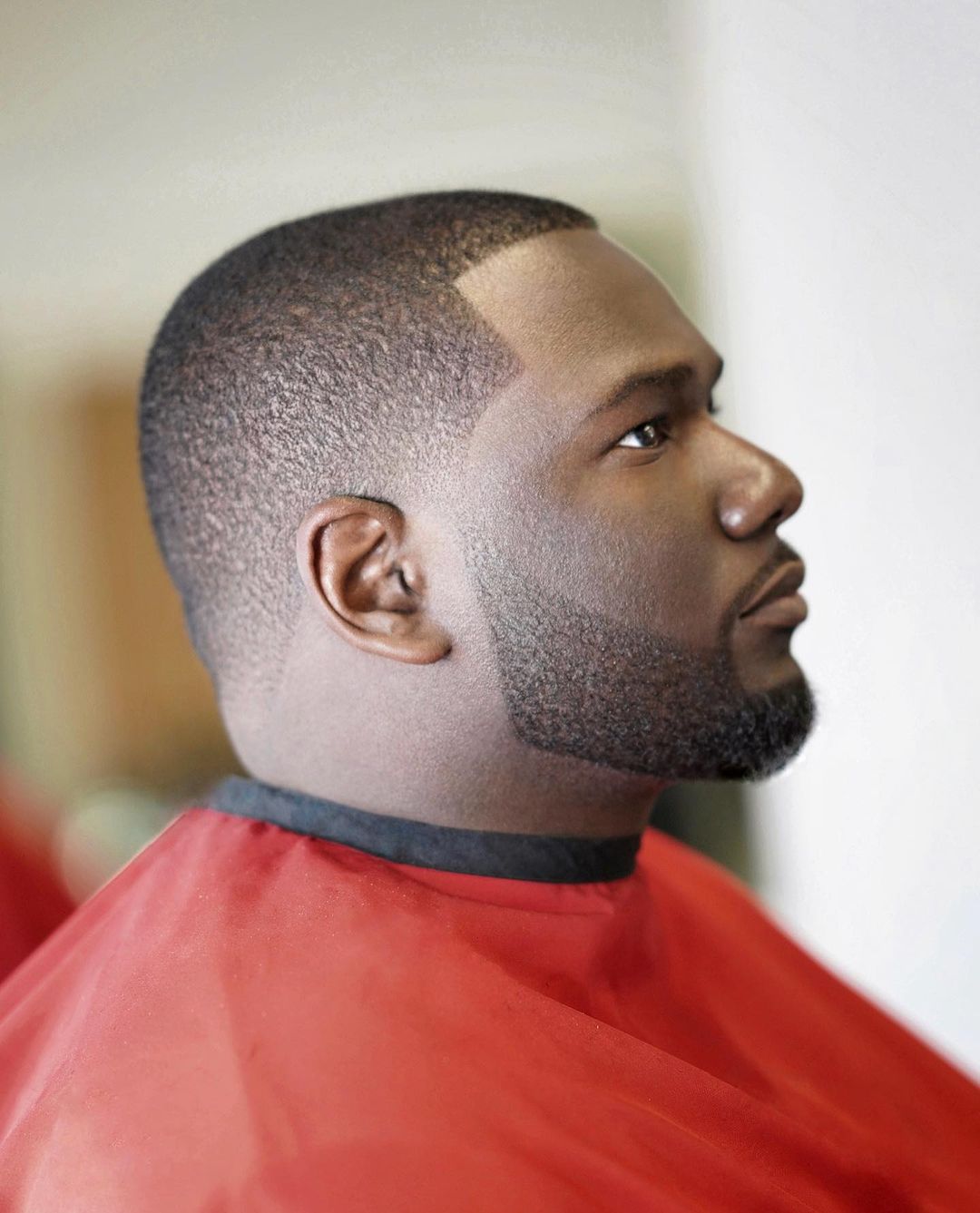 There's not much to say about this buzz cut. It's hard to believe that hair that looks this good doesn't need any styling at all.
2. Buzz + Taper Fade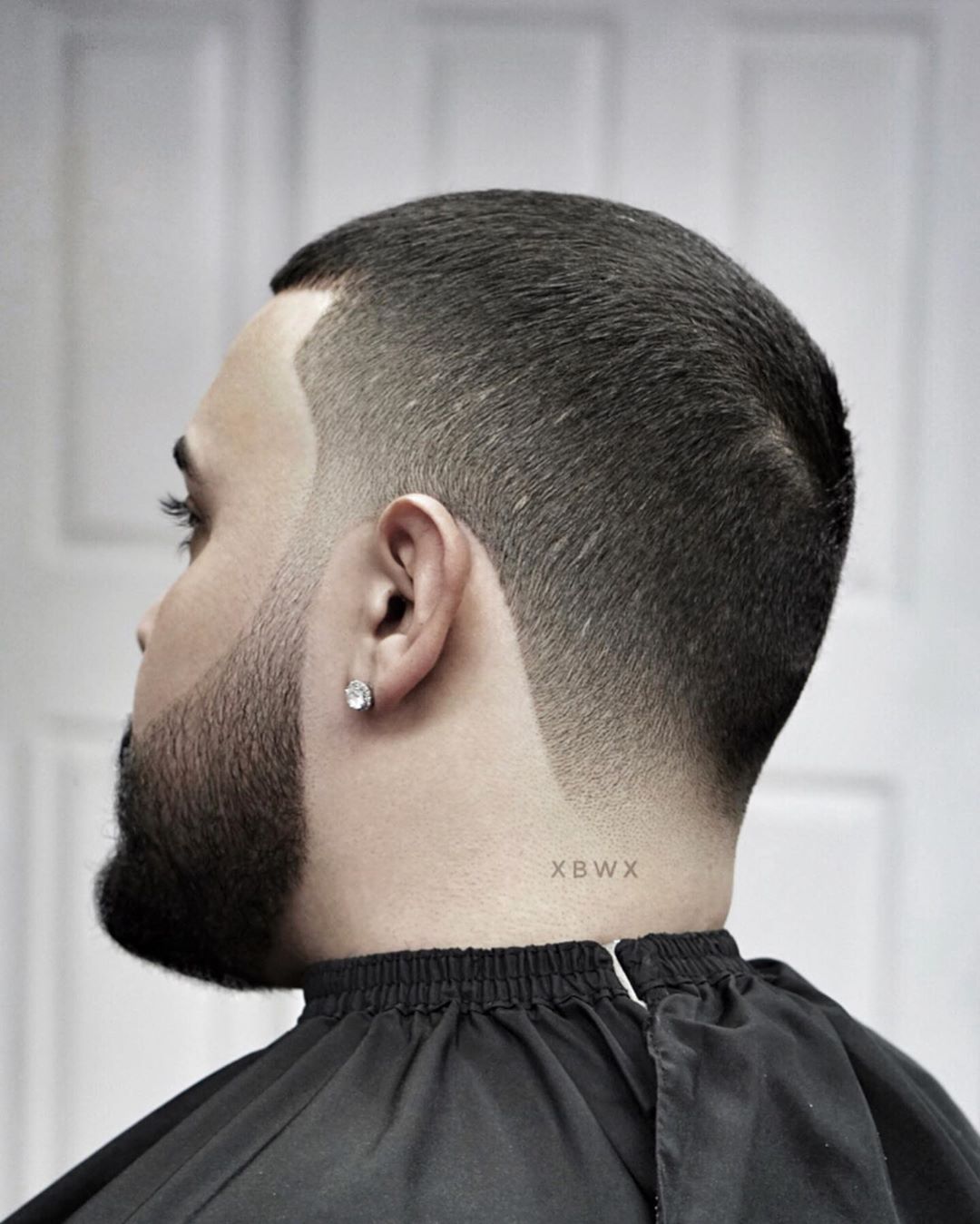 Another perfect fade, this time ending in a taper. It just depends on if you prefer more or less of that blurry fade.
3. Blonde Buzz Cut
When it's a buzz cut, everyone looks great with bleached hair. Keep in mind that the color can places more focus on the brows and facial hair so make sure they are also neatly groomed.
Longer Buzz Cuts
A long buzz is relative to the just-shy-of-bald cuts out there. How long hair can be a still be a buzz depends on your hair types but it's usually about a centimeter of hair.
4. Long Buzz Cut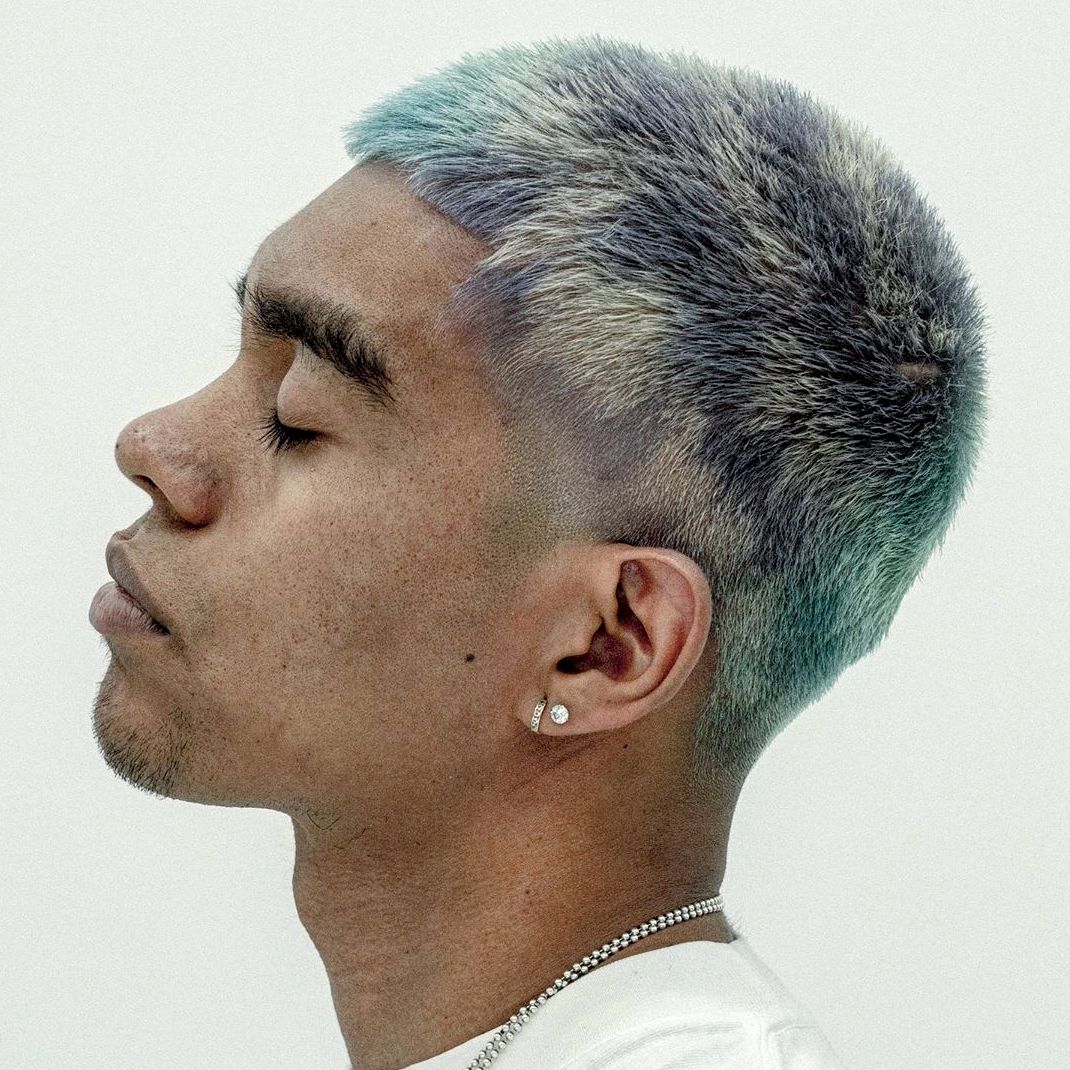 A long buzz haircut has enough length to fully cover the scalp but not so much that it starts to stick out in funny ways.
5. Smiley Face Hair Designs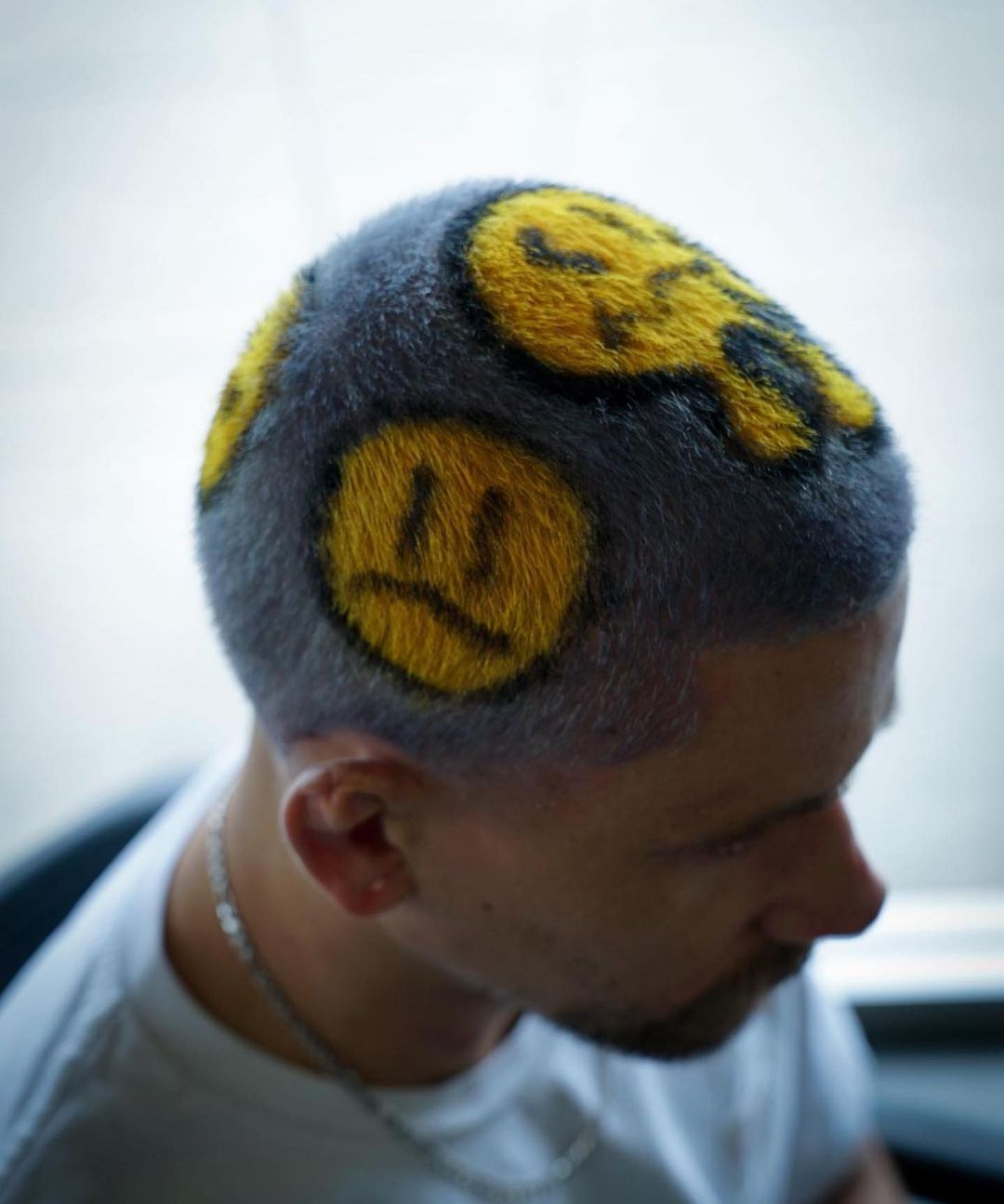 When you look at hair as a canvas, anything is possible. The look won't last long so go bold.
7. Long Buzz Cut + Low Taper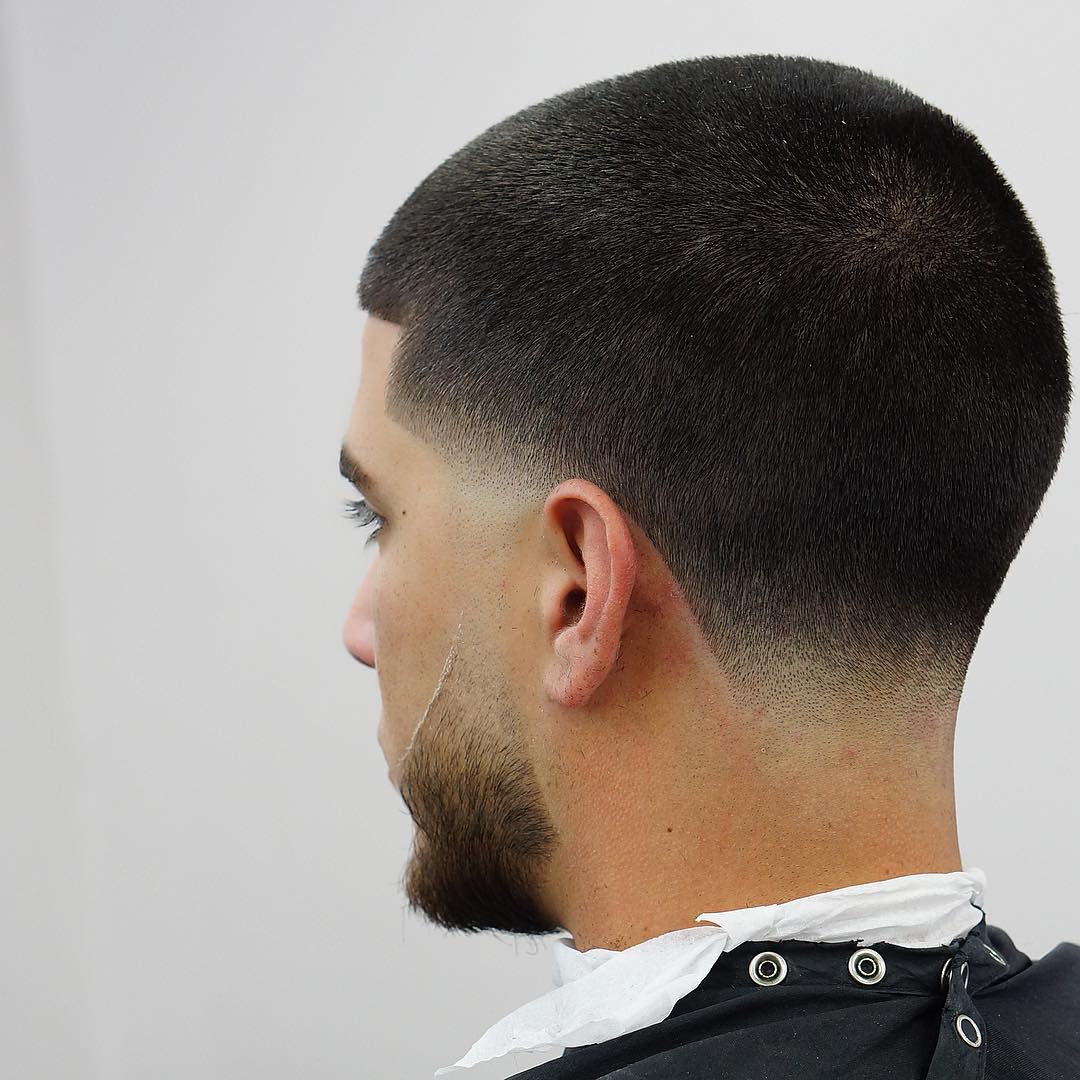 This low taper sets this buzz cut apart from a DIY job.
8. Longer Top Buzz Haircut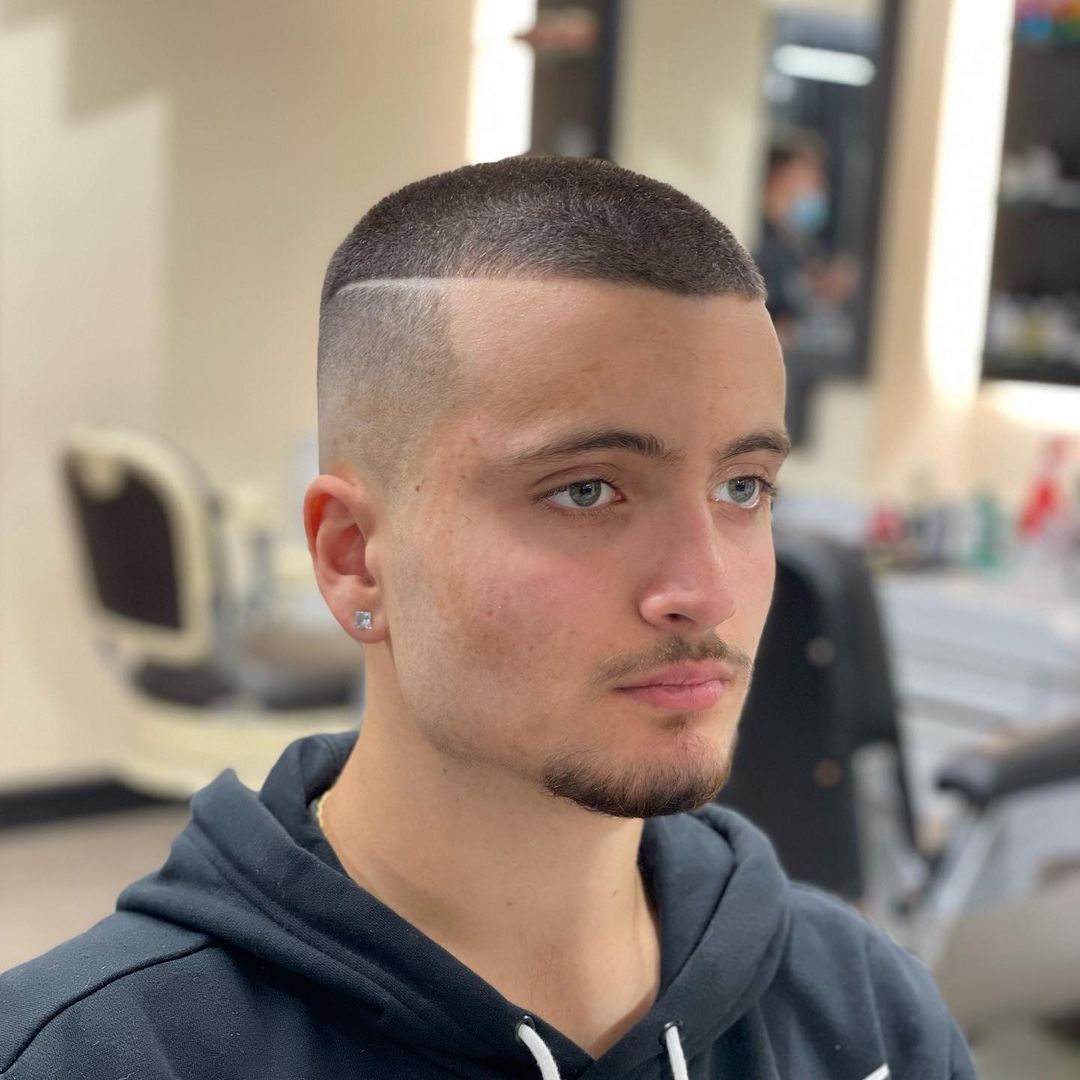 Most fades are about the blur but not this one. Instead the hairline keeps going around the side of the head and divides longer hair from a high skin fade.
Buzz Fade Haircuts
Check out the most popular types of fades to wear with a buzz.
9. Burst Fade Buzz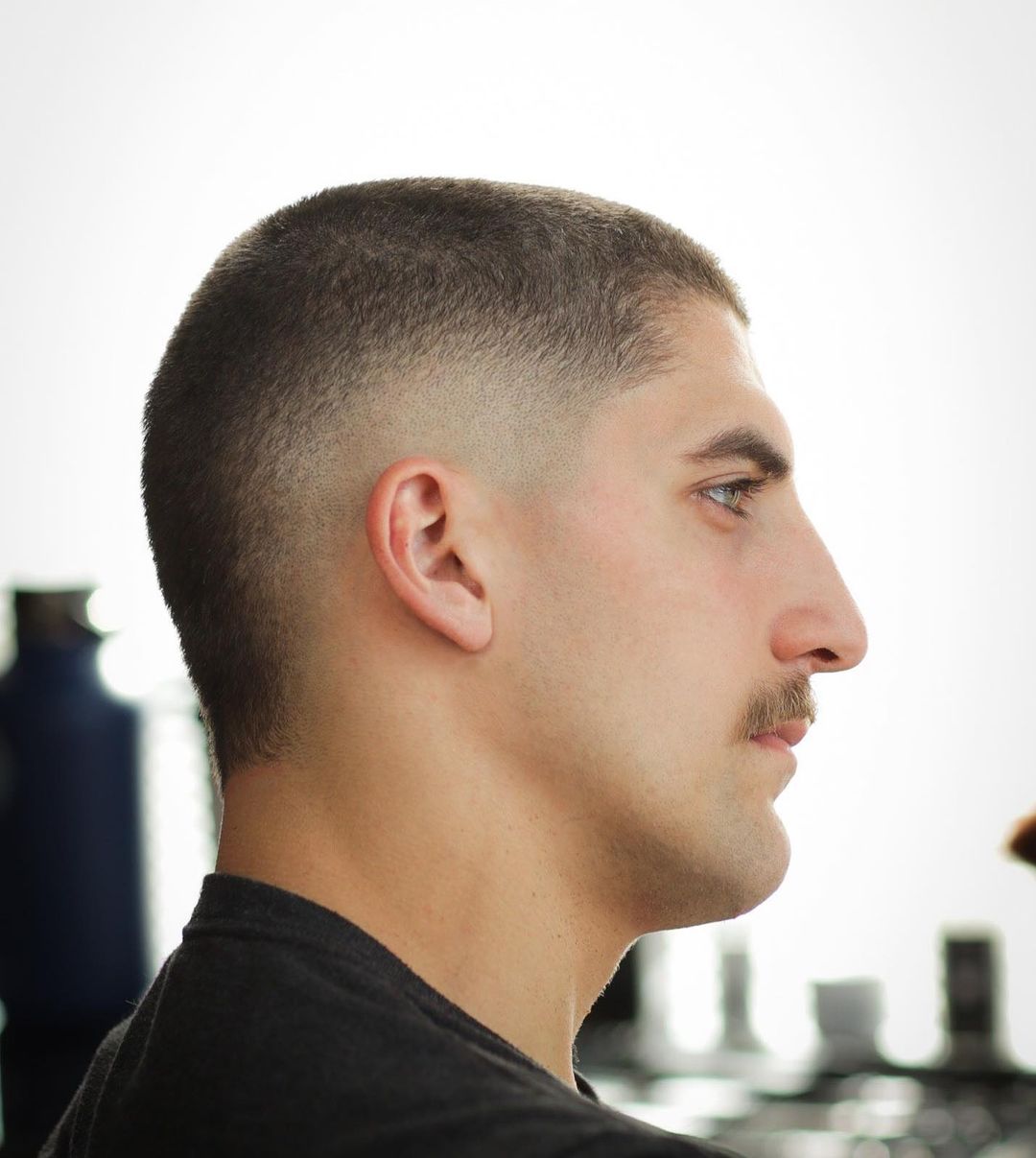 With Cameron Tooyserkani as the unofficial barber for the San Jose Sharks, hockey hair has never looked better. Here's defenceman Mario Ferraro with a tight sides cut thanks to a burst fade. The trimmed stache looks good too. If you don't believe this handsome gentleman is a hockey player, check out this smile.
10. Mid Fade Buzz Cut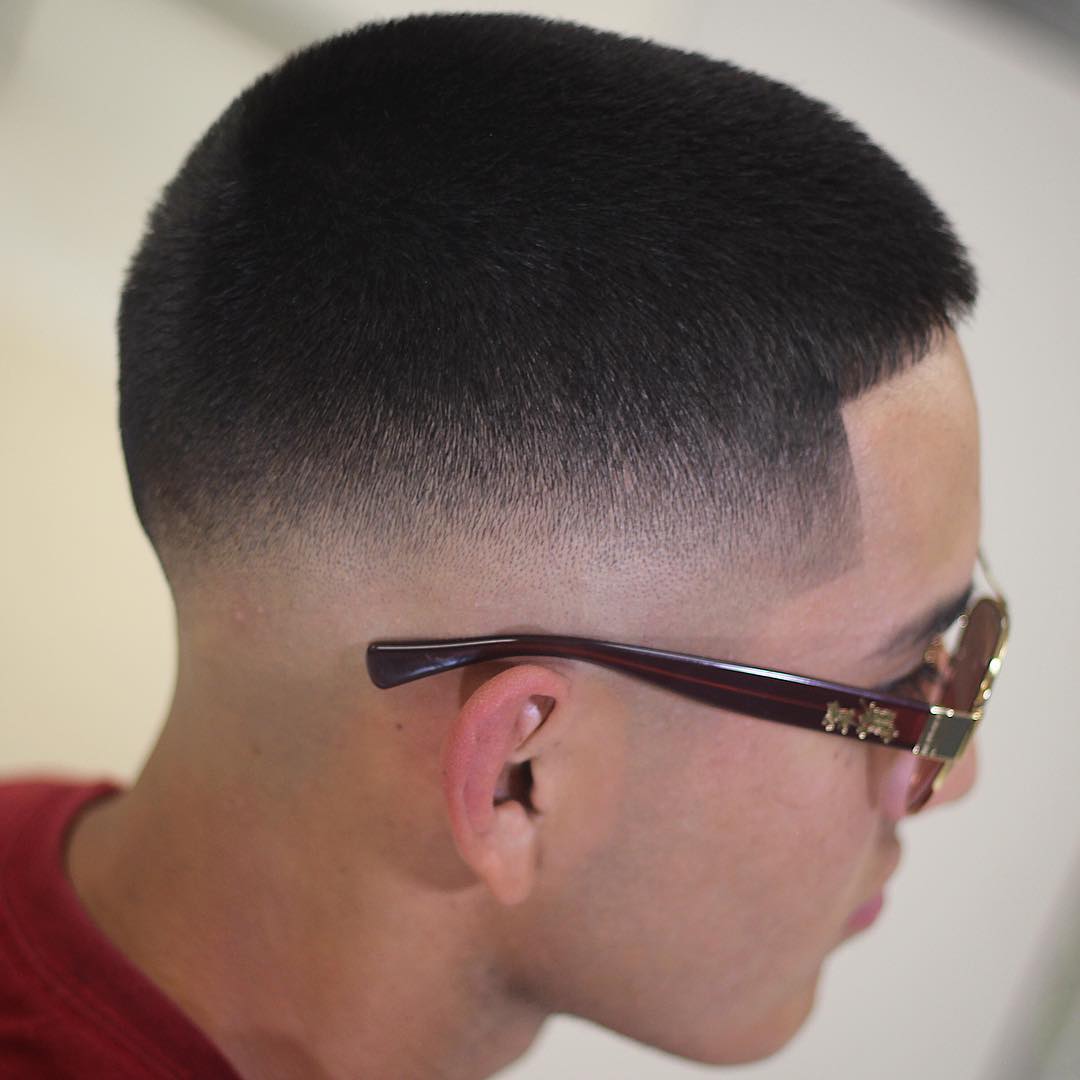 Medium high fades are cool because they can cut a straight line around the back of the head, like so.
11. High Skin Fade Buzz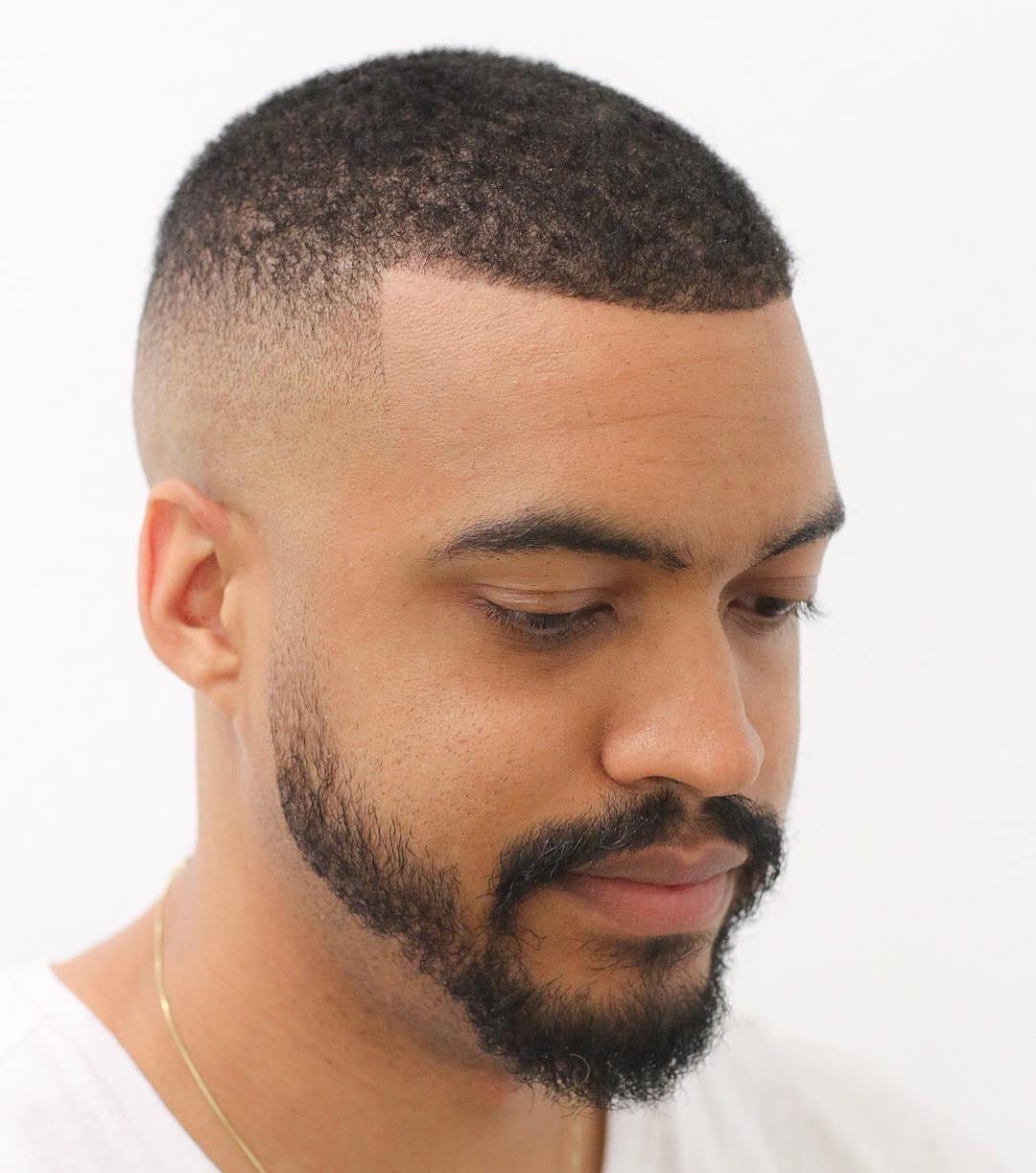 This high and tight features a defined line up at the front and blurry fade at the back.
12. High Fade Buzz + Hair Designs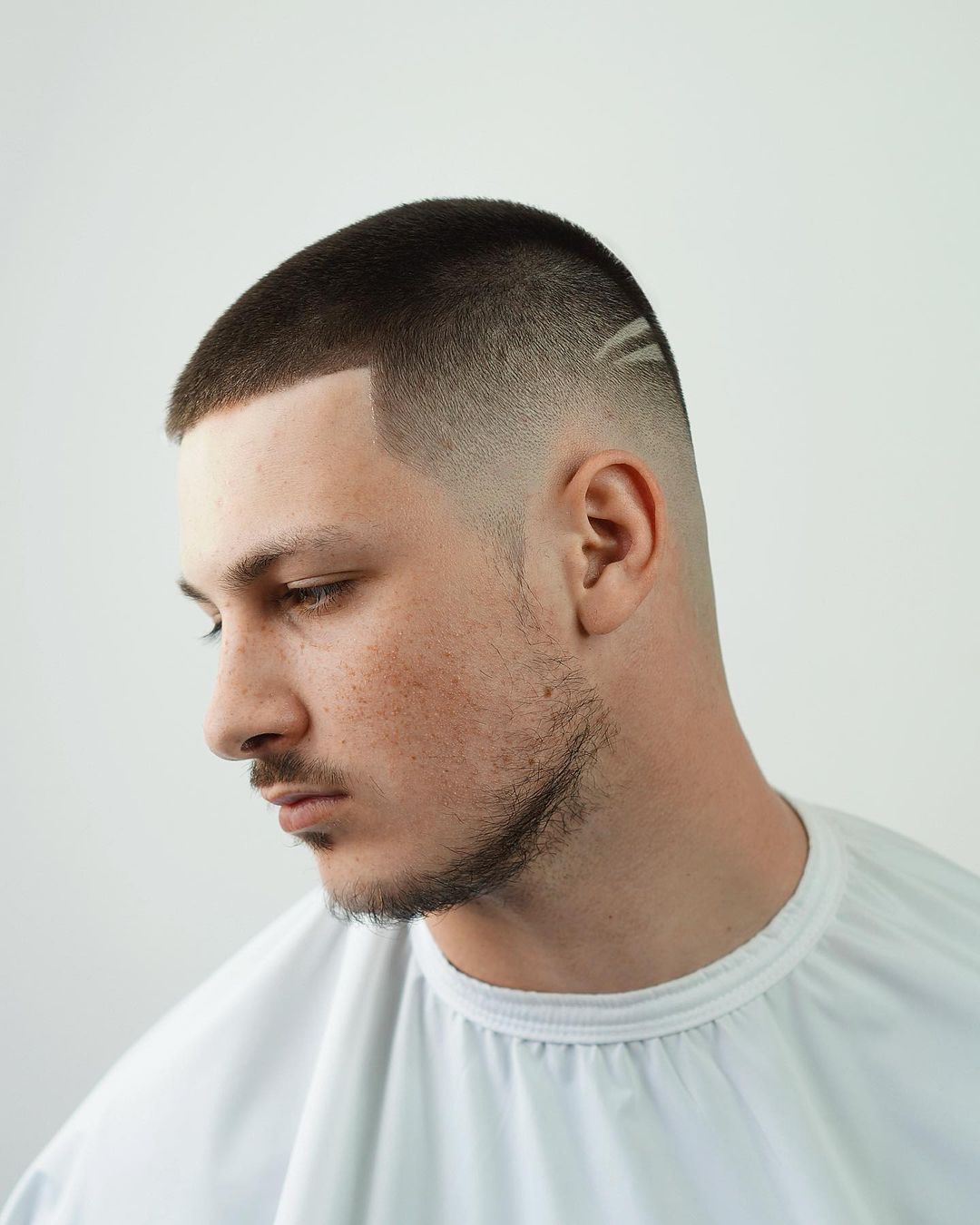 A couple of slashes behind the ear
13. Mid Drop Fade Buzz Cut For Black Men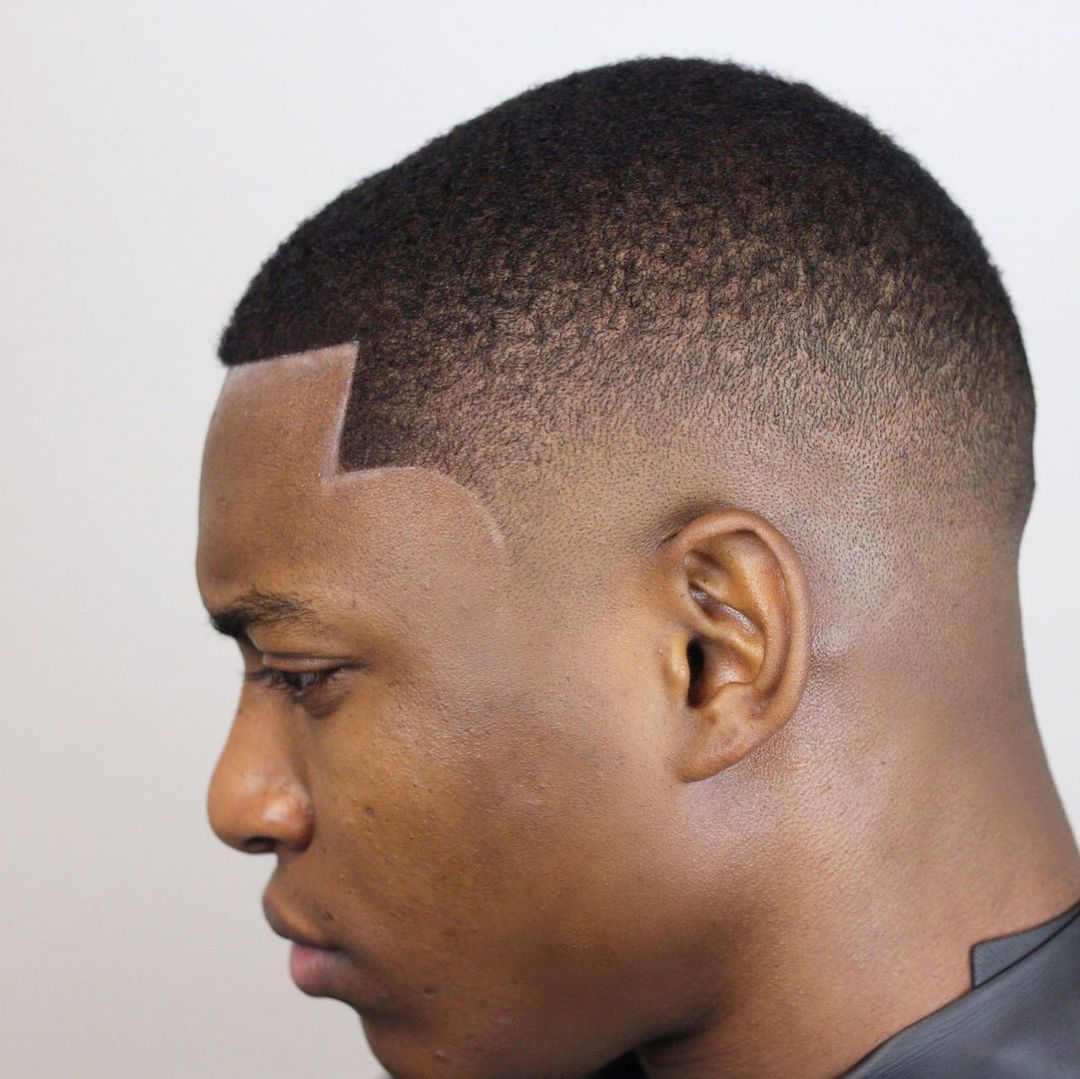 The drop fade drops down with the hair line, raising it up.
14. High Drop Fade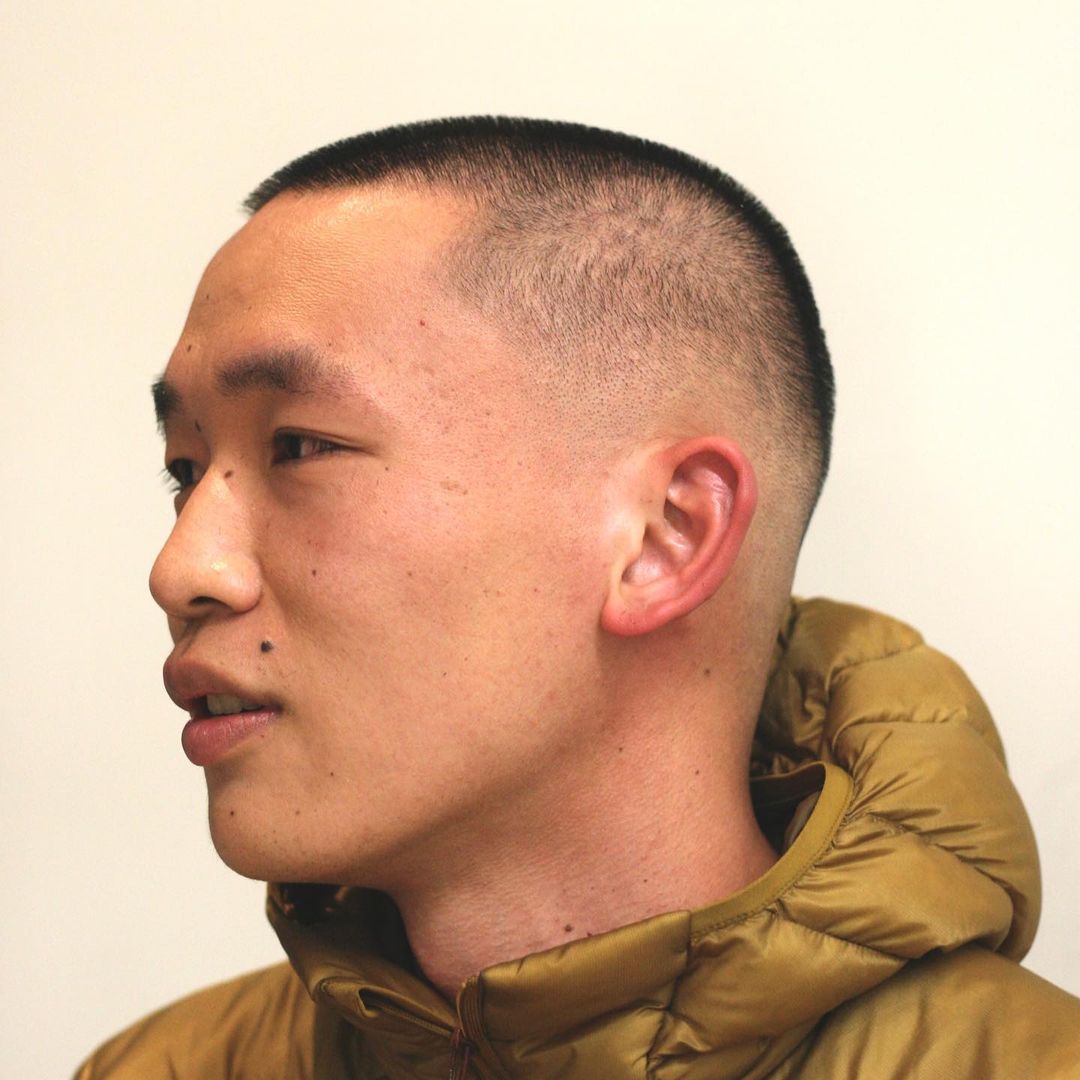 This cool look might be inspired by the high and tight jarhead cut. Instead the fade drops way down, leaving some length at the back of the head.
15. Low Fade Buzz + Beard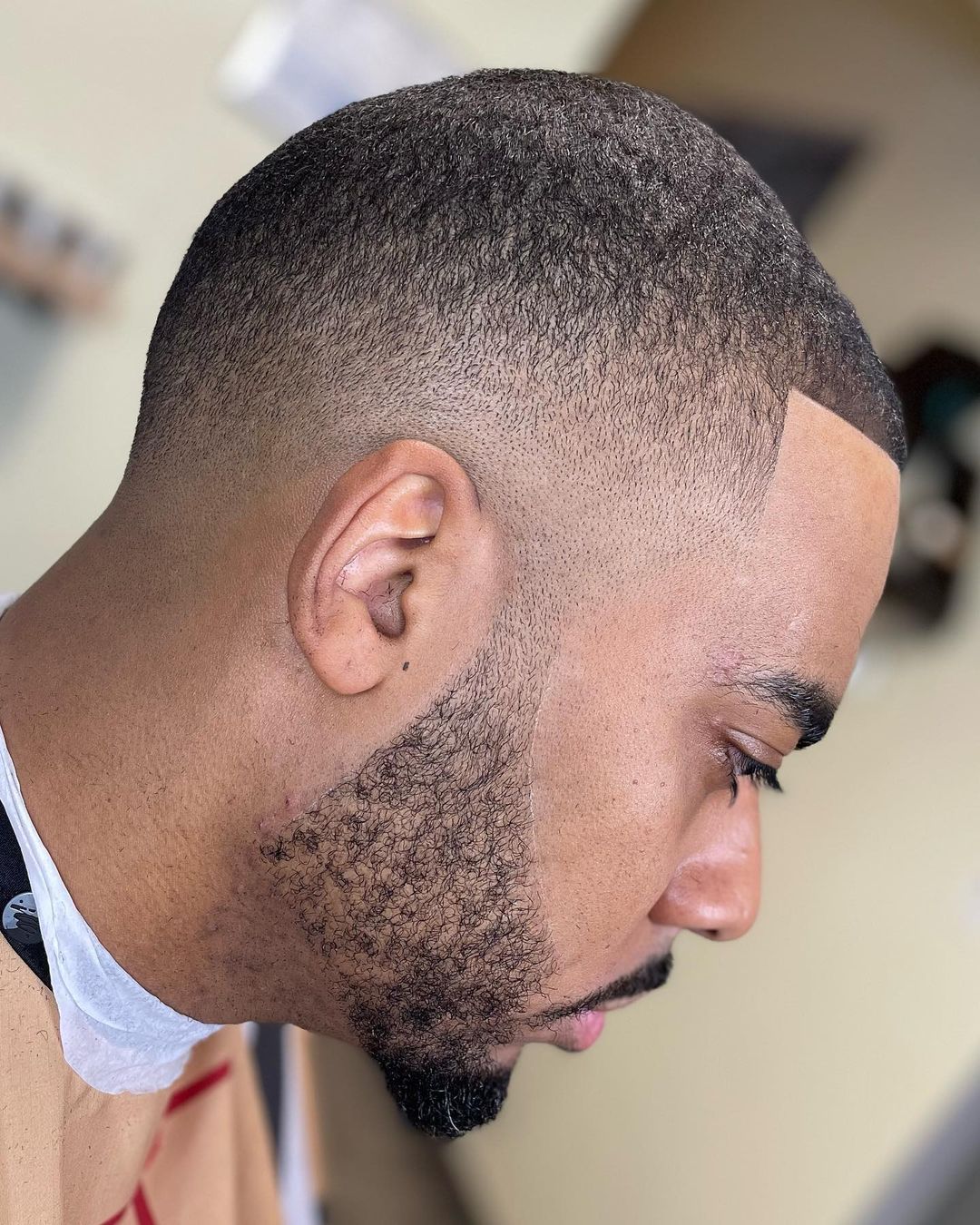 Buzz cuts work with any kind of beard. The days of bushy burns are long past and the clean look for today is a quick beard fade at the sideburns.
Buzz Cuts For Hair Loss
The best way to disguise hair loss is going short, shorter, shortest. Here are a few different ways to hid balding with a buzz cut.
16. The Shortest Buzz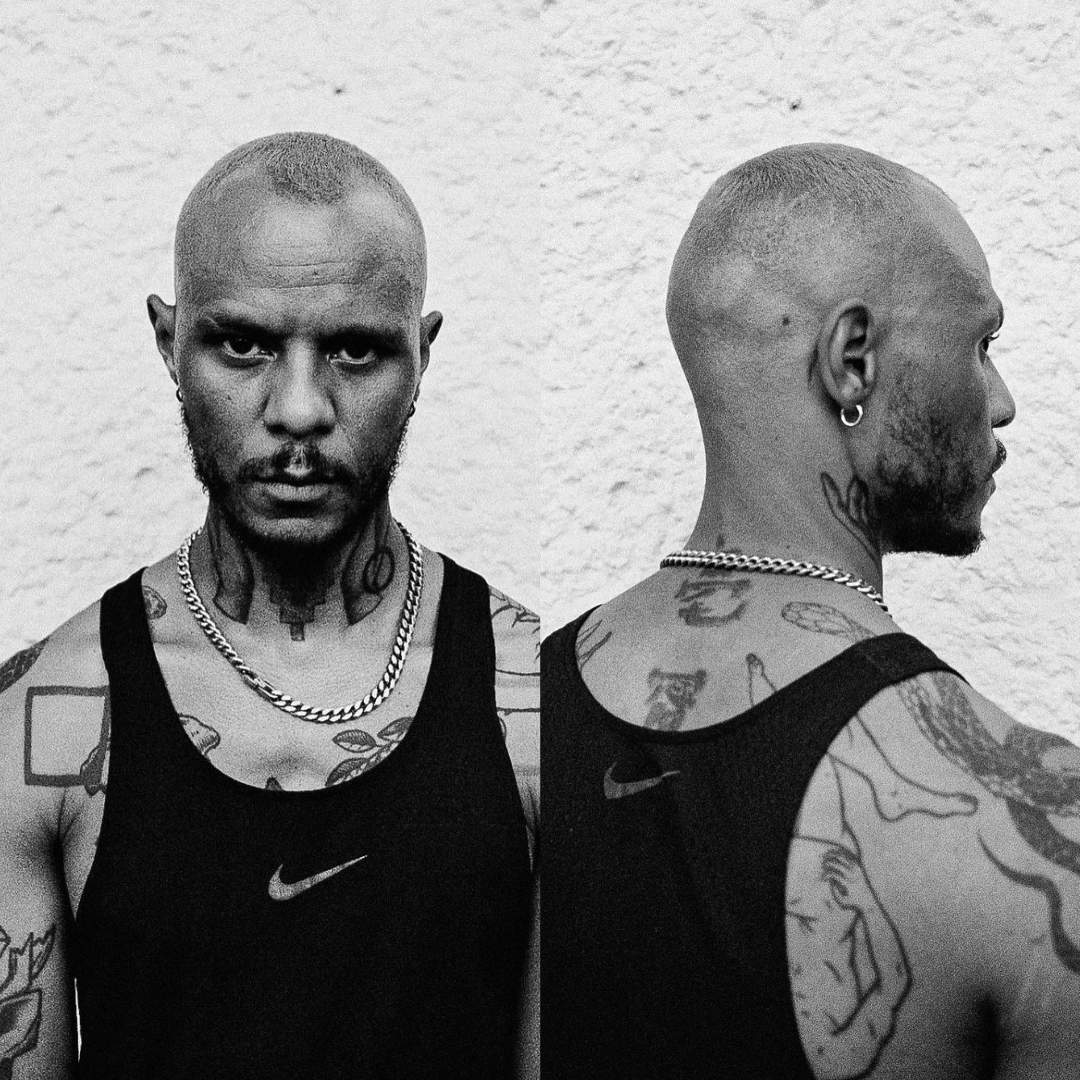 The smallest clipper guard, #0, cuts hair up to 1.5mm or 1/16" long. This cut is even shorter and it looks great.
17. South Side Fade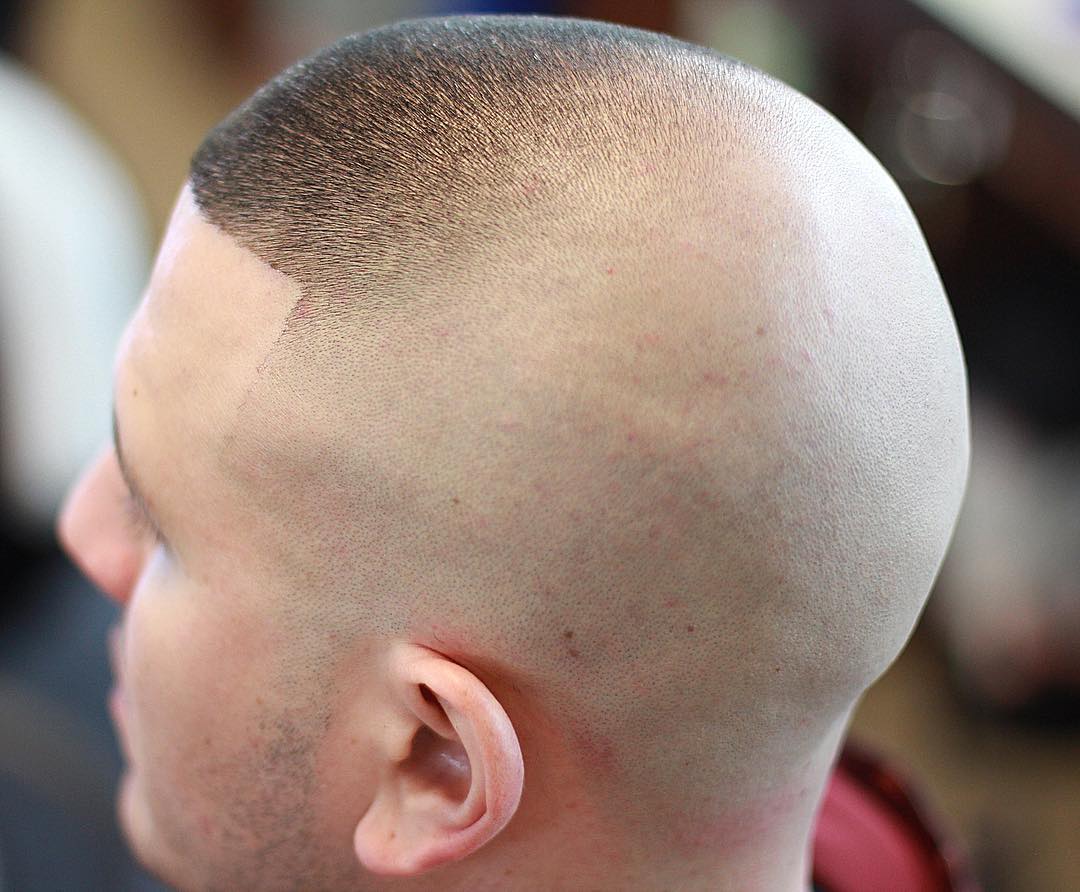 The South Side fade has just a touch more than a shaved head and less than most military haircuts. Some stubble is left in front of the crown with a line up defining the hairline. From the back it's nothing but scalp. It's a god choice for men who start to thin at the crown first.
18. Buzz Cut For Alopecia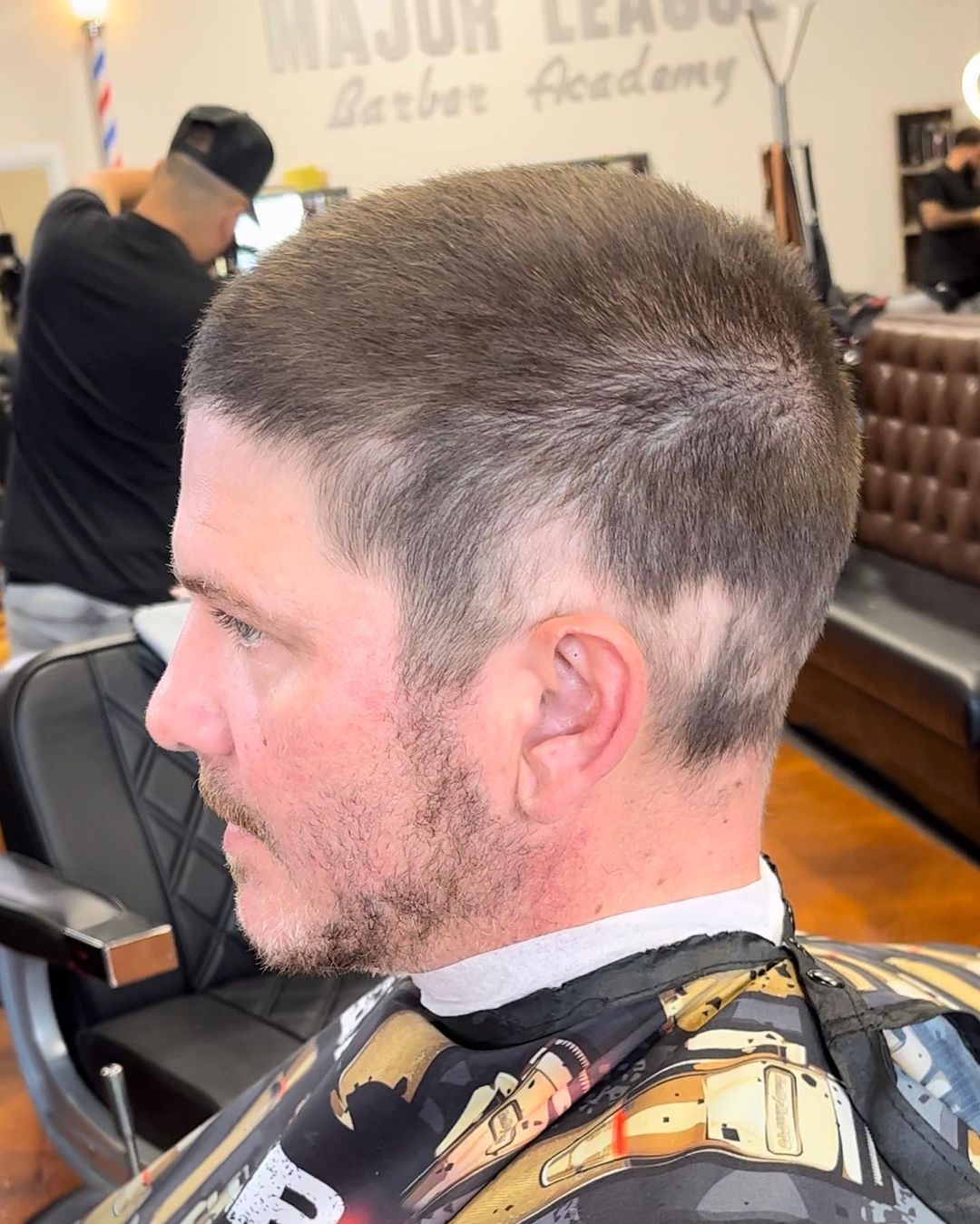 We frequently recommend buzz cuts for balding but that's not the only type of hair loss it works for. This gentleman has alopecia, also known as spot baldness.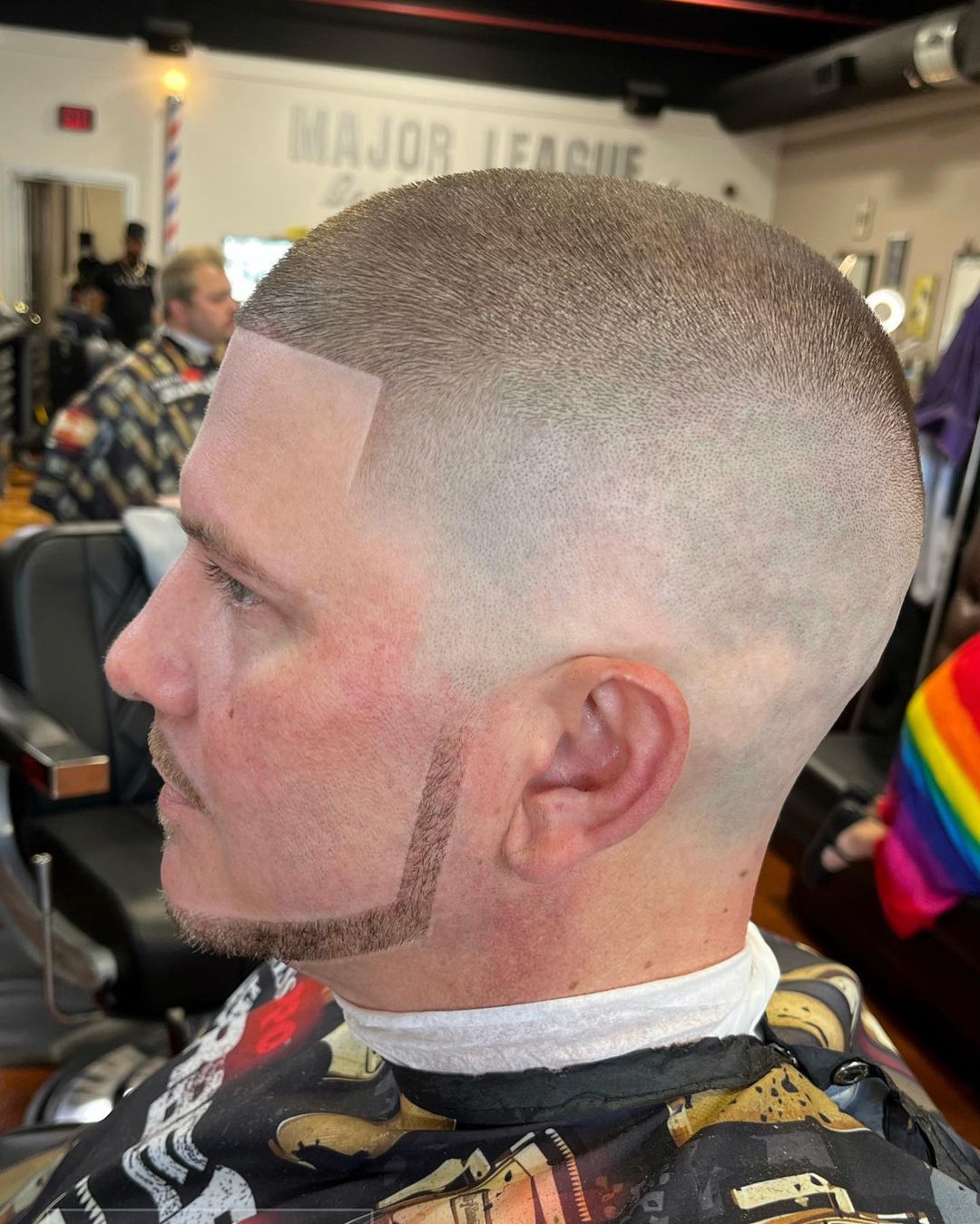 Longer hair made the patchy spots stand out but a high fade buzz cut eliminates them altogether.
19. Buzz Cut For Receding Hairline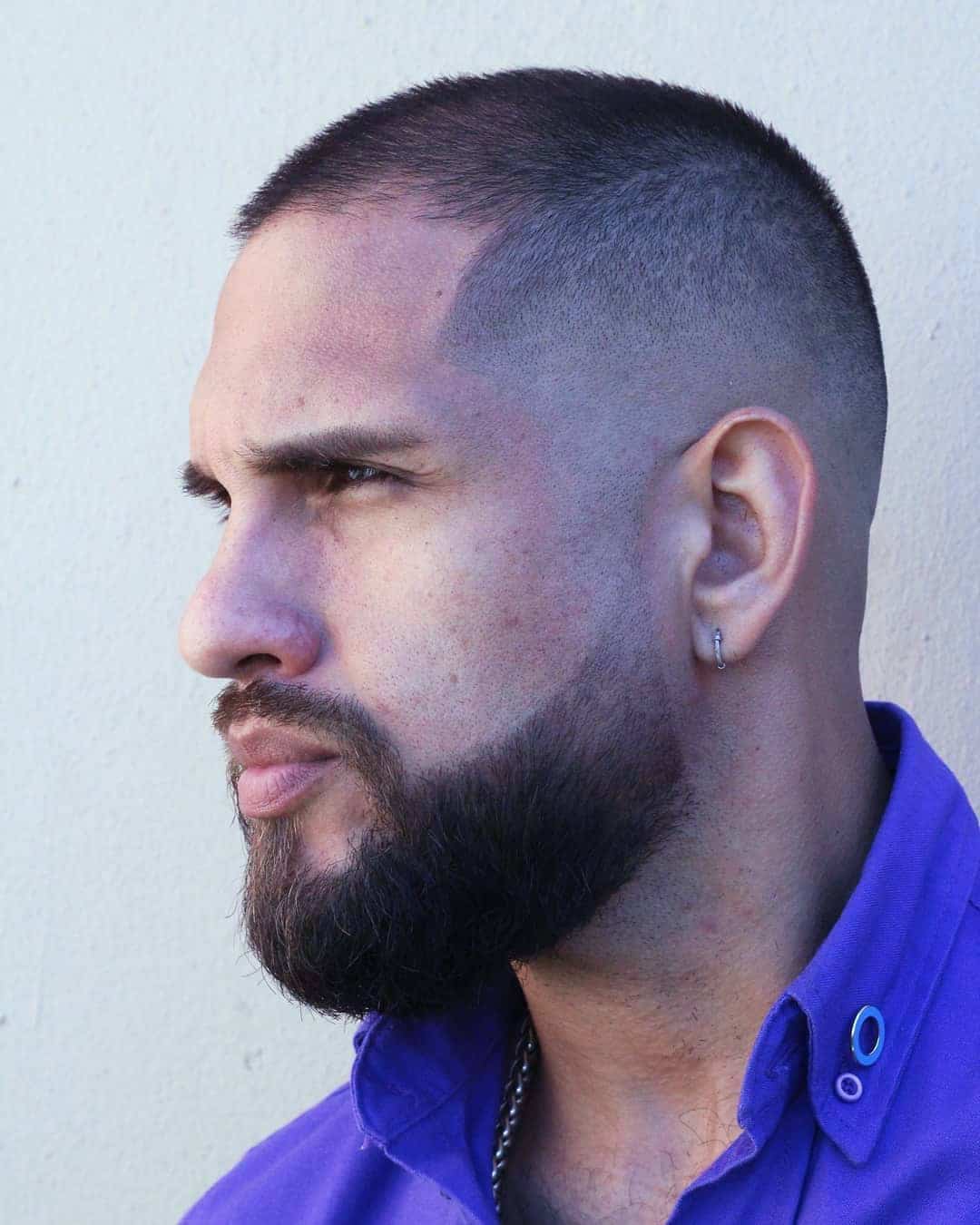 We're all for keeping as much hair as you can for as long as you can. This hairline is just starting to thin and retreat but you have to look close to notice.
20. Hair Color For Hair Loss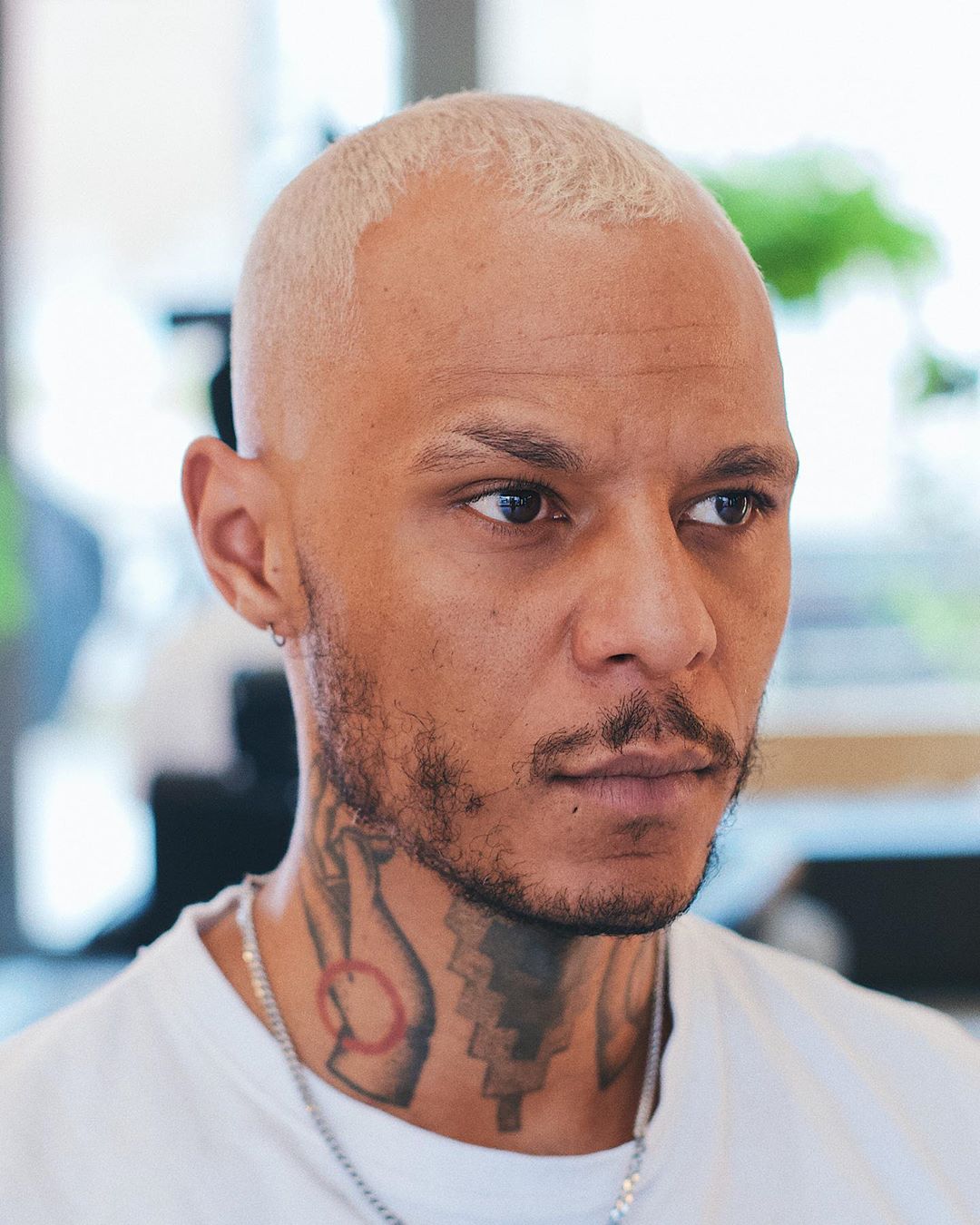 This strategy might not work for everyone but this lightened hair helps hide balding hair by reducing the contrast between skin and hair.