When you are shaving your own head, there is only one buzz haircut. Put those clippers into the hands of a barber and a buzz can have endless variations.
The buzz isn't just a no maintenance short men's haircut. It can have plenty of style. Add any type of fade, a line up, shaved lines and/or a touch of length to create your own unique look.
This easy to wear haircut works for every hair type. It tames challenging hair types but that's not the only reason to go ultra short. It's about having a flattering haircut that fits your active and busy lifestyle. That's why so many guys go for this cut at some point, even celebrities like Zayn Malik, Ryan Reynolds and Drake.
Check out these 12 ways to wear a buzz haircut to get inspiration for your own short cut.
1. Double Curved Part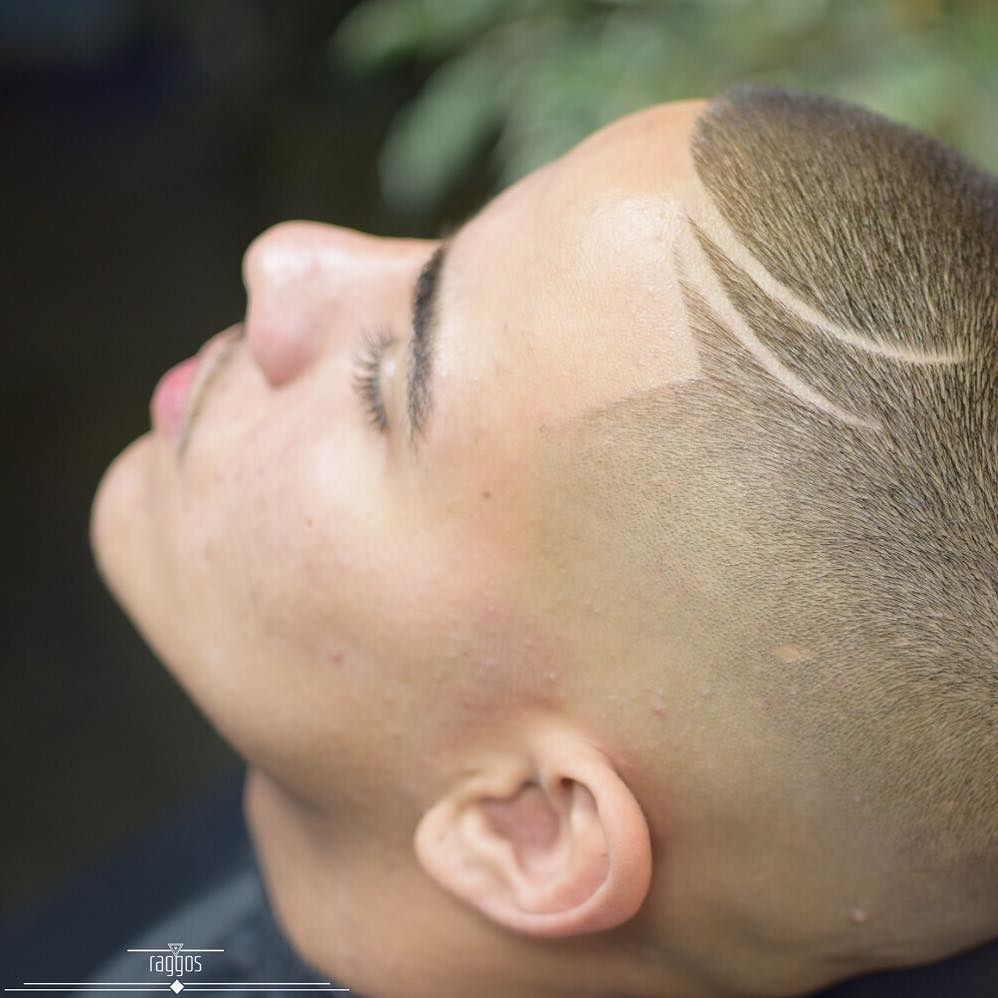 In addition to an edge up, a pair of curved lines create a unique hairline for this ultra short buzz.
2. Blonde Buzz Haircut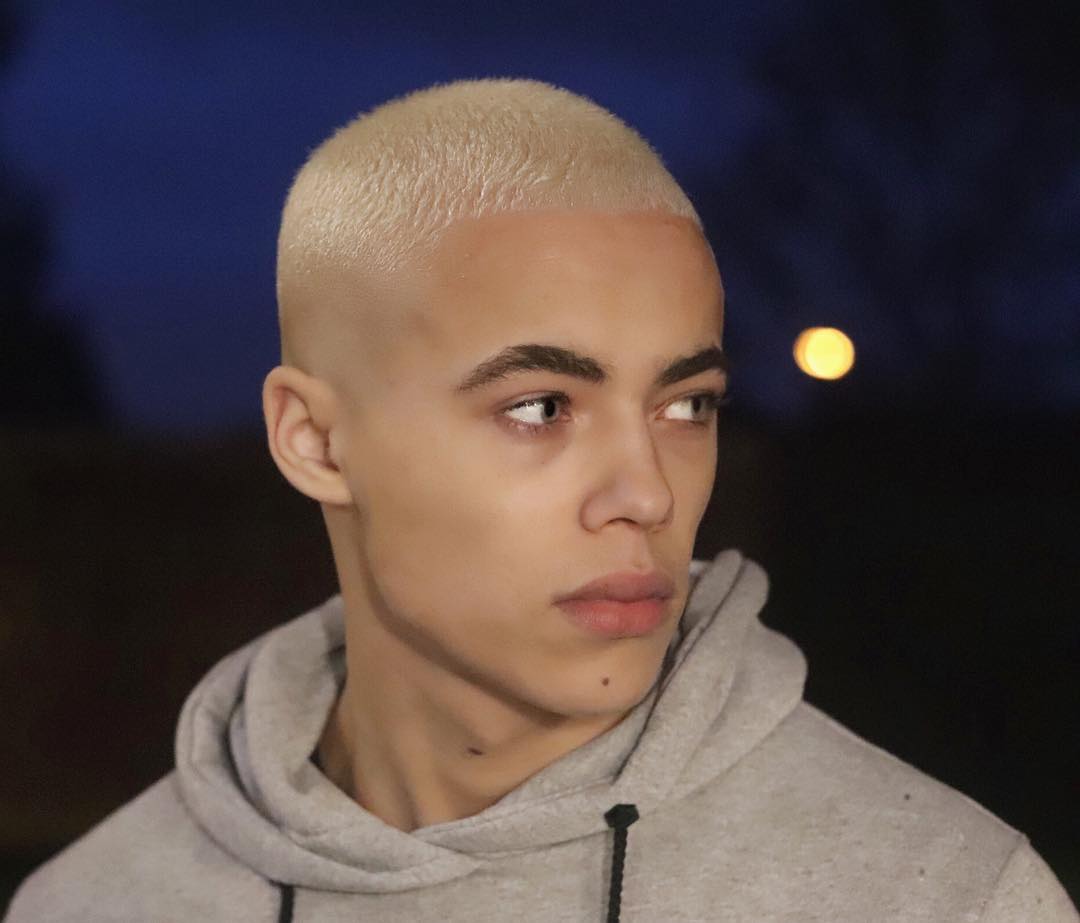 This ultra short buzz has also been seen on stars Zayn Malik. Dying it blonde adds to the appeal. This short cut places more focus on brows and facial hair so some additional maintenance may be in order.
3. High and Tight + Surgical Line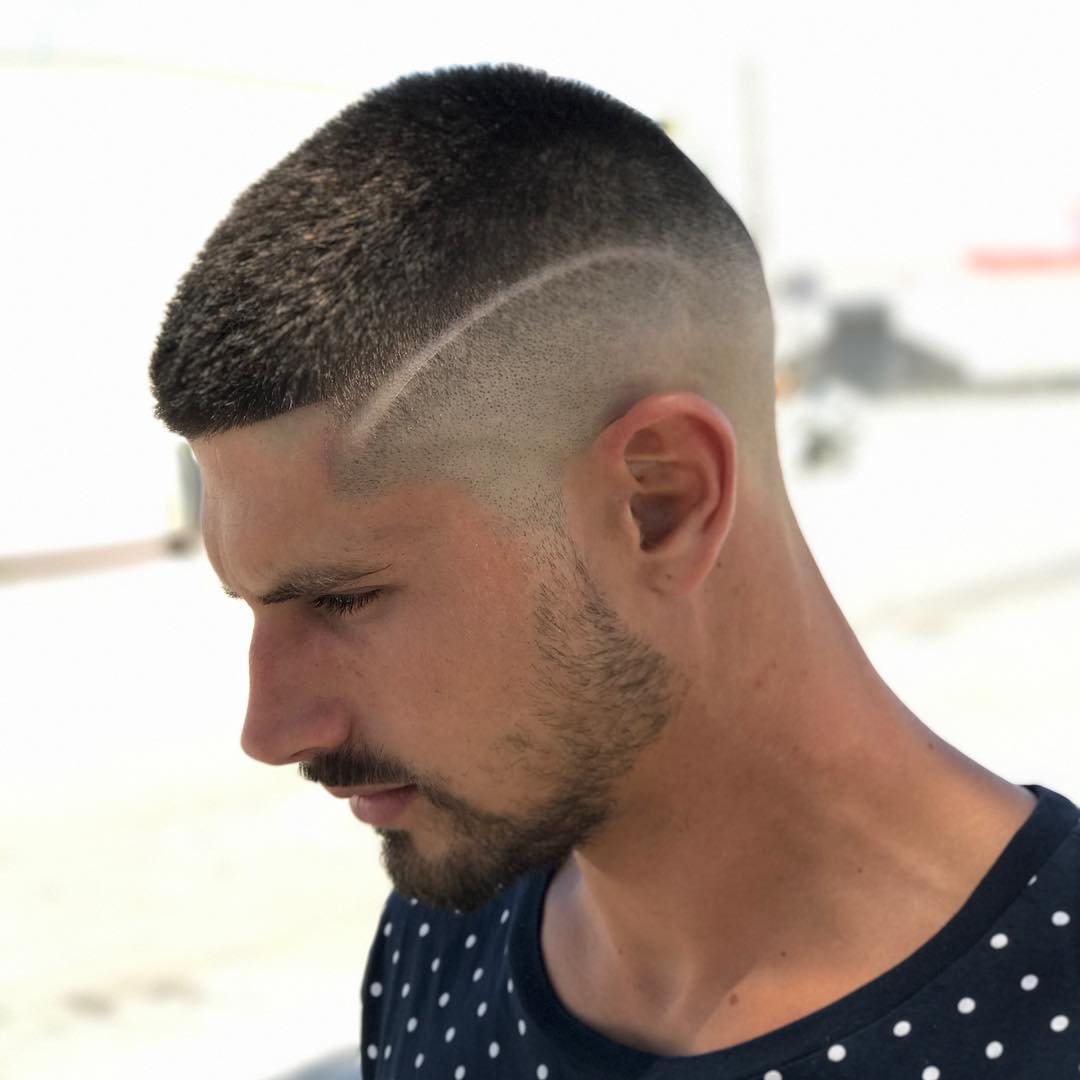 A bald fade and shaved line add modern style to this military-inspired high and tight haircut.
4. Burst Fade + Buzz Cut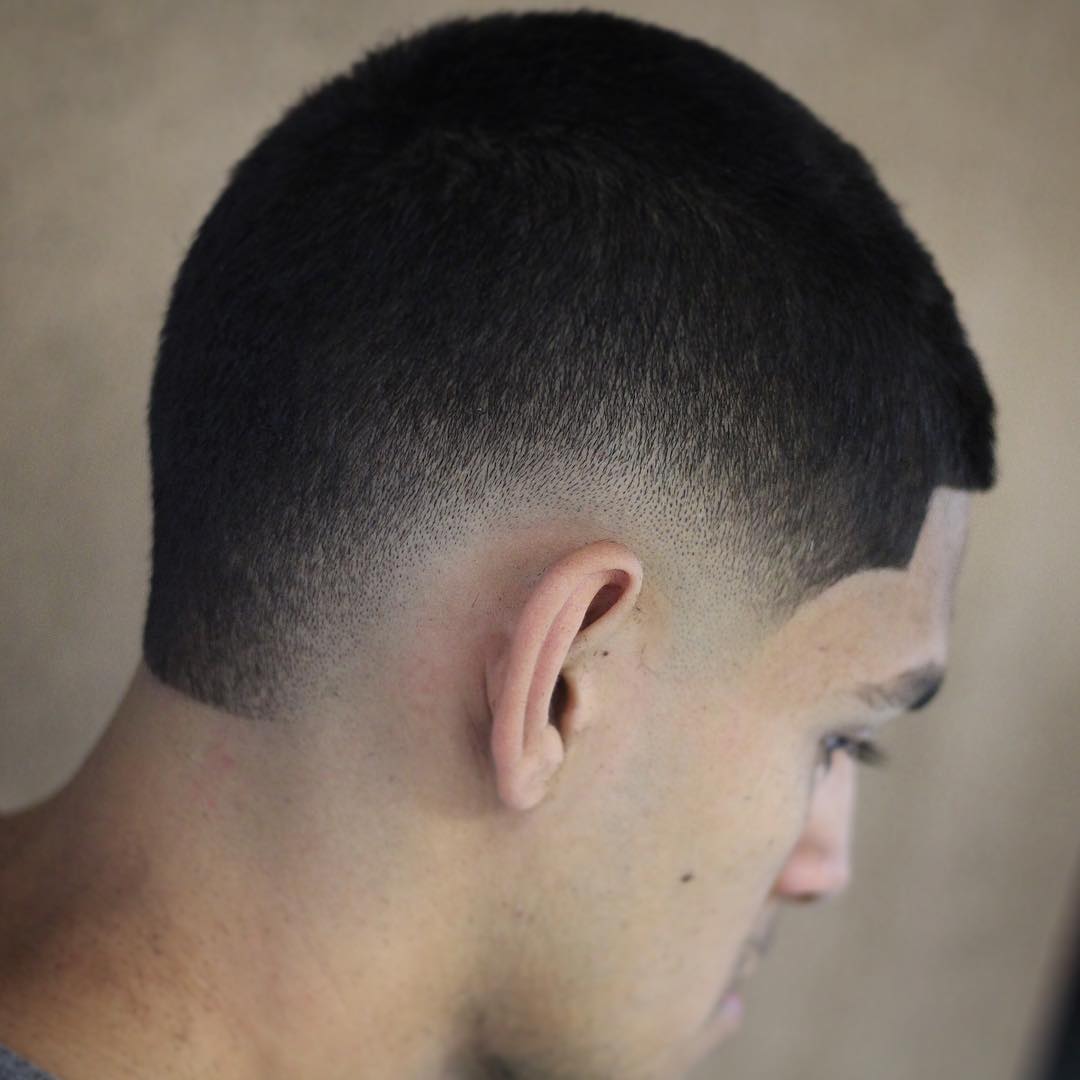 Buzz cuts and fades go together like chips and dip. This low burst fade stands out against dark hair but will look great in any color.
5. Buzz + Beard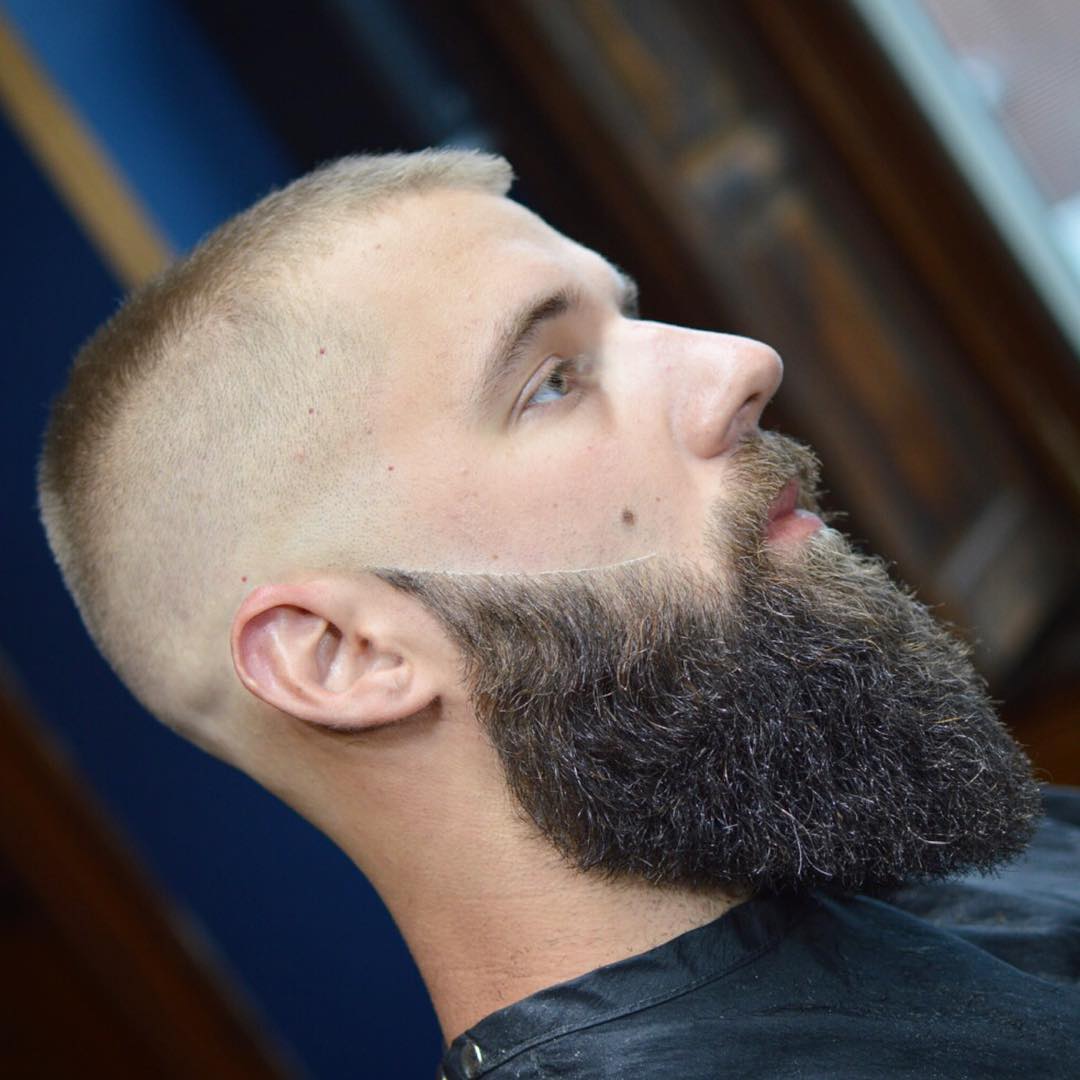 Short hair can make facial hair seem in fuller, especially here where light hair contrasts with dark facial hair. The detail to get right is the transition into the beard, which can be a fade or defined line.
6. 360 Waves + High Skin Fade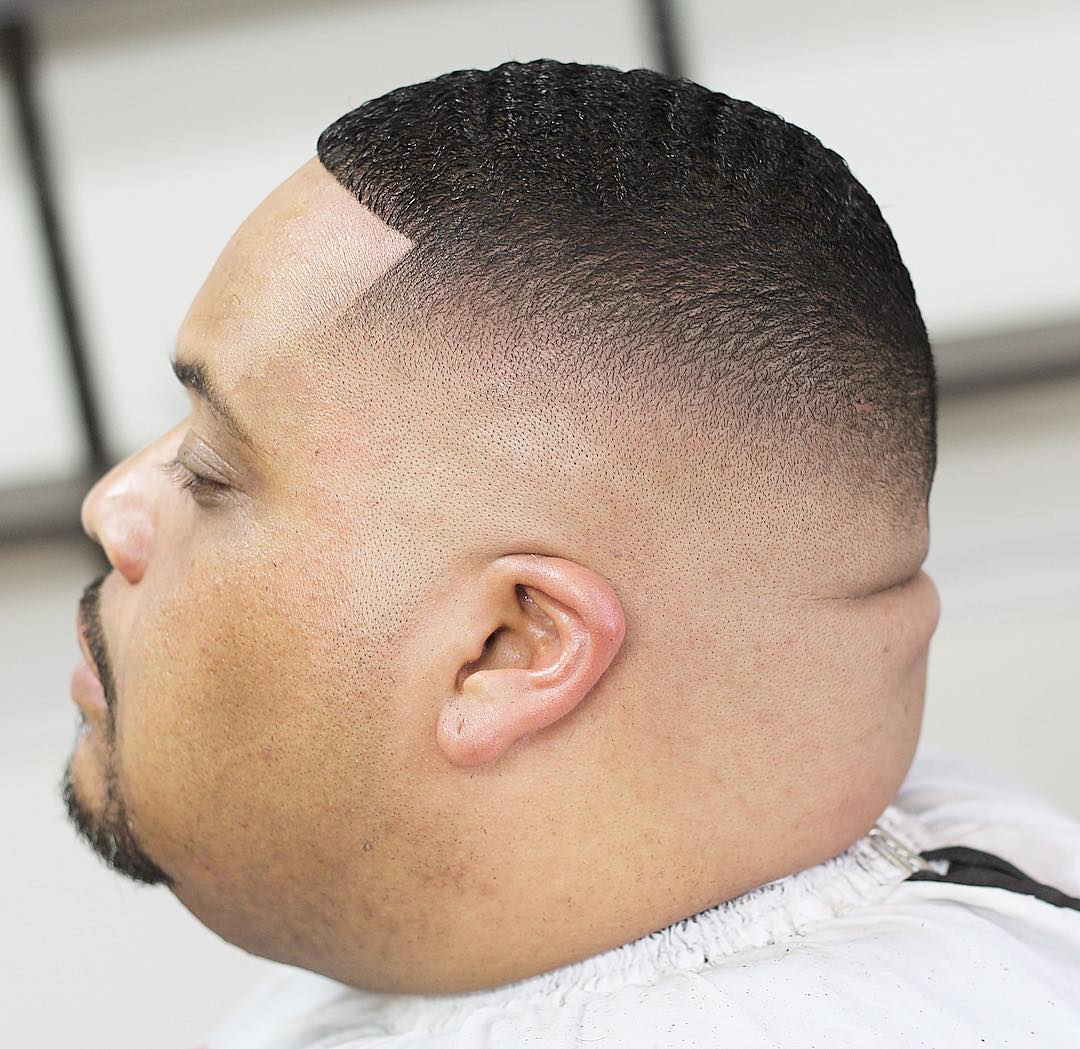 Add some texture on top with 360 waves. With just a hint of hair on top, there is no cooler haircut out there for hot summer days or your favorite athletic activity.
7. Line Up + High Fade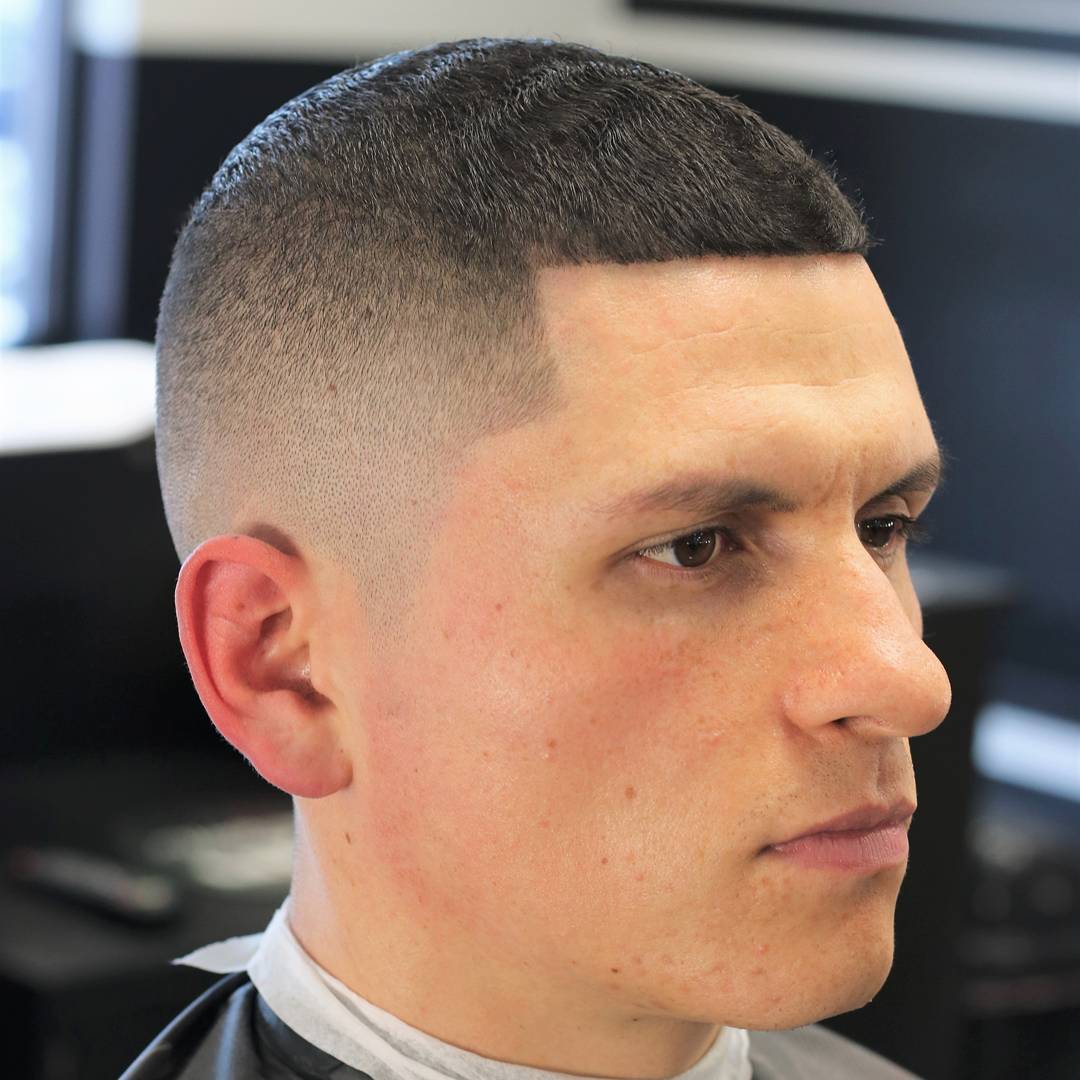 Slightly longer hair on top creates a bold line along the forehead and brings out some natural wavy texture.
8. Buzz + Mid Fade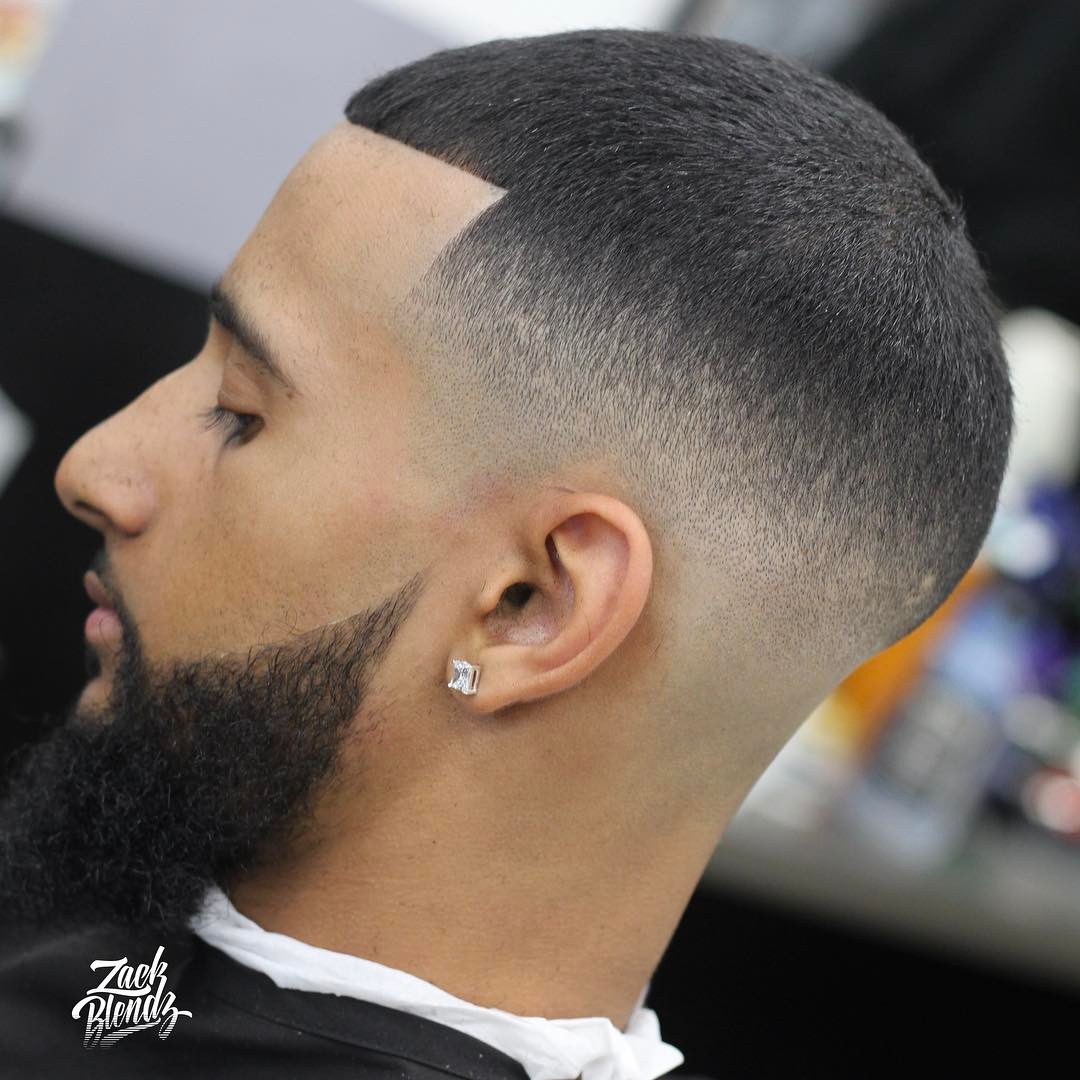 Any kind of fade can be added to a buzz cut.
9. Low Fade + Buzz Cut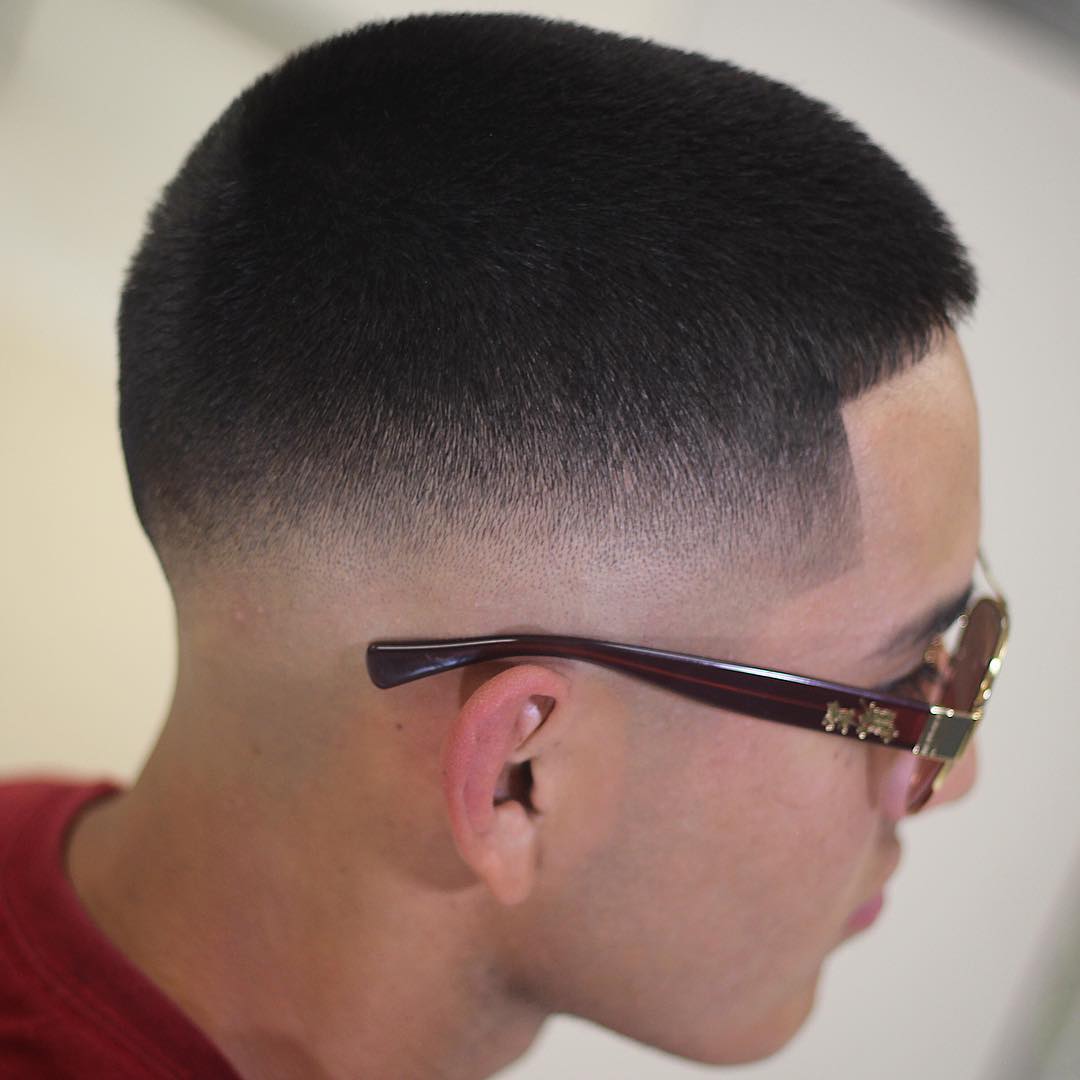 And here is essentially the same buzz cut and line up combination as the above two images but with a low fade.
10. High and Tight + Temple Fade + Surgical Line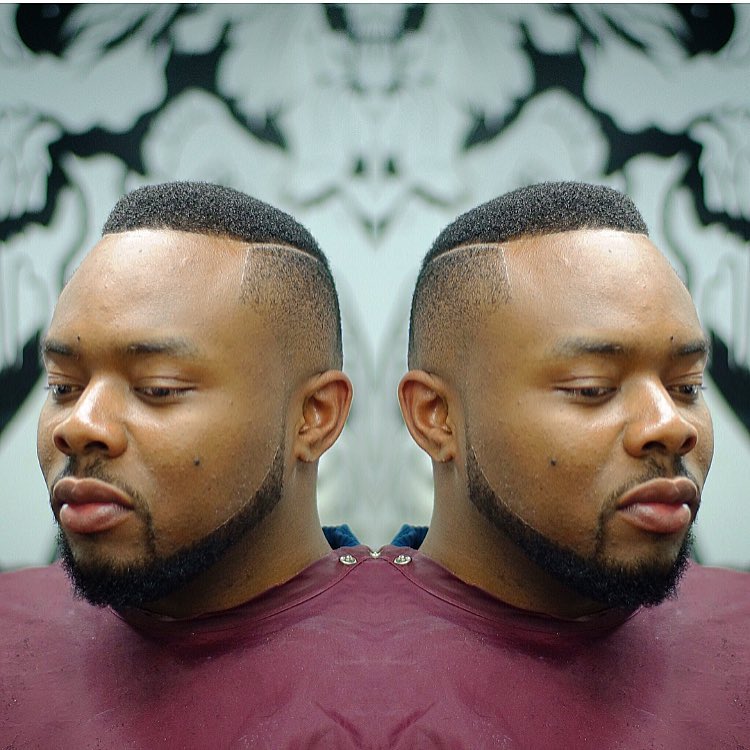 A shaved line separates faded sides from longer hair on top with a hint of height.
11. Drop Fade + Beard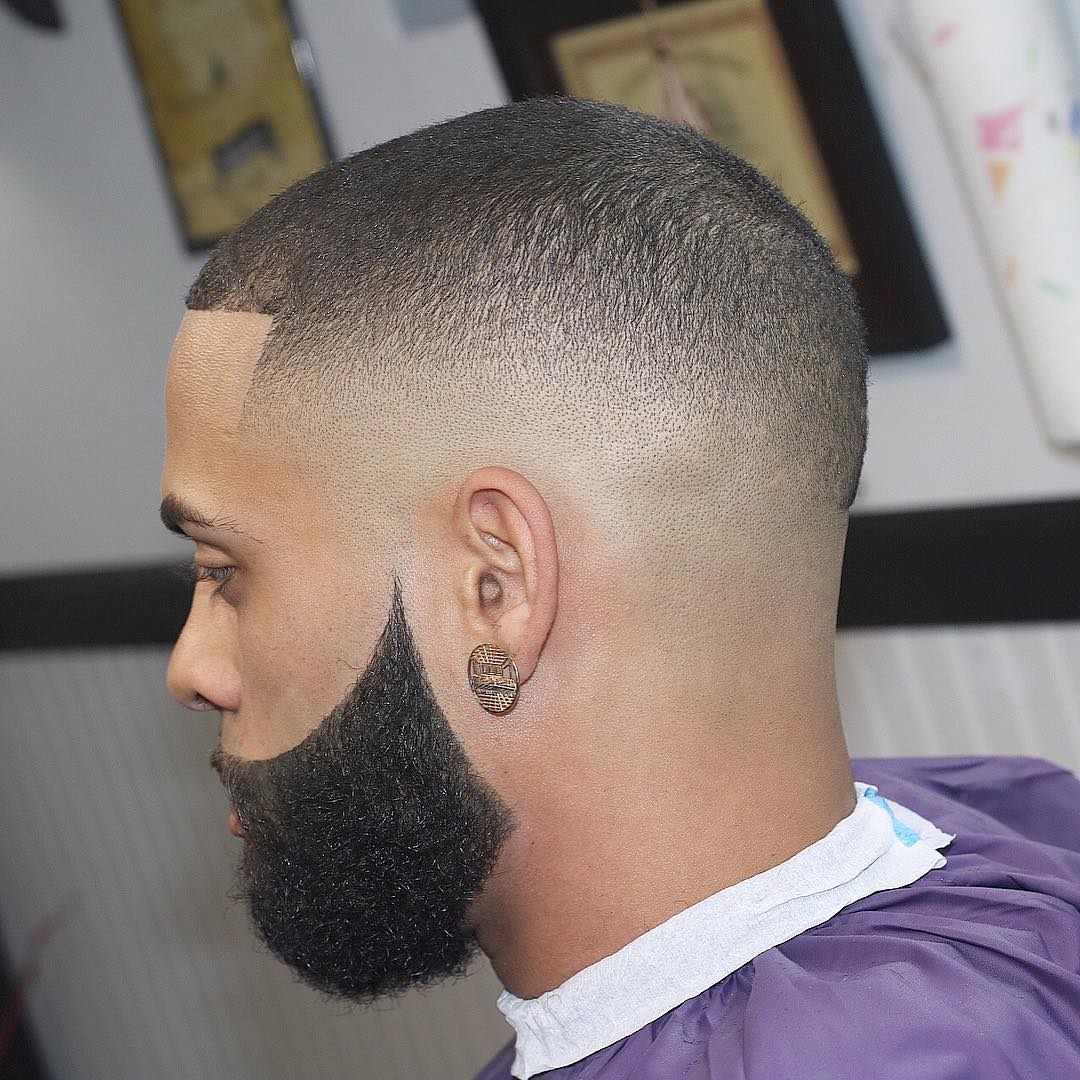 Another cool fade to wear with a buzz cut is the drop fade that arcs down behind the ear. Sideburns taper into a point to transition into a full beard.
12. 360 Waves + Low Drop Fade + Shaved Line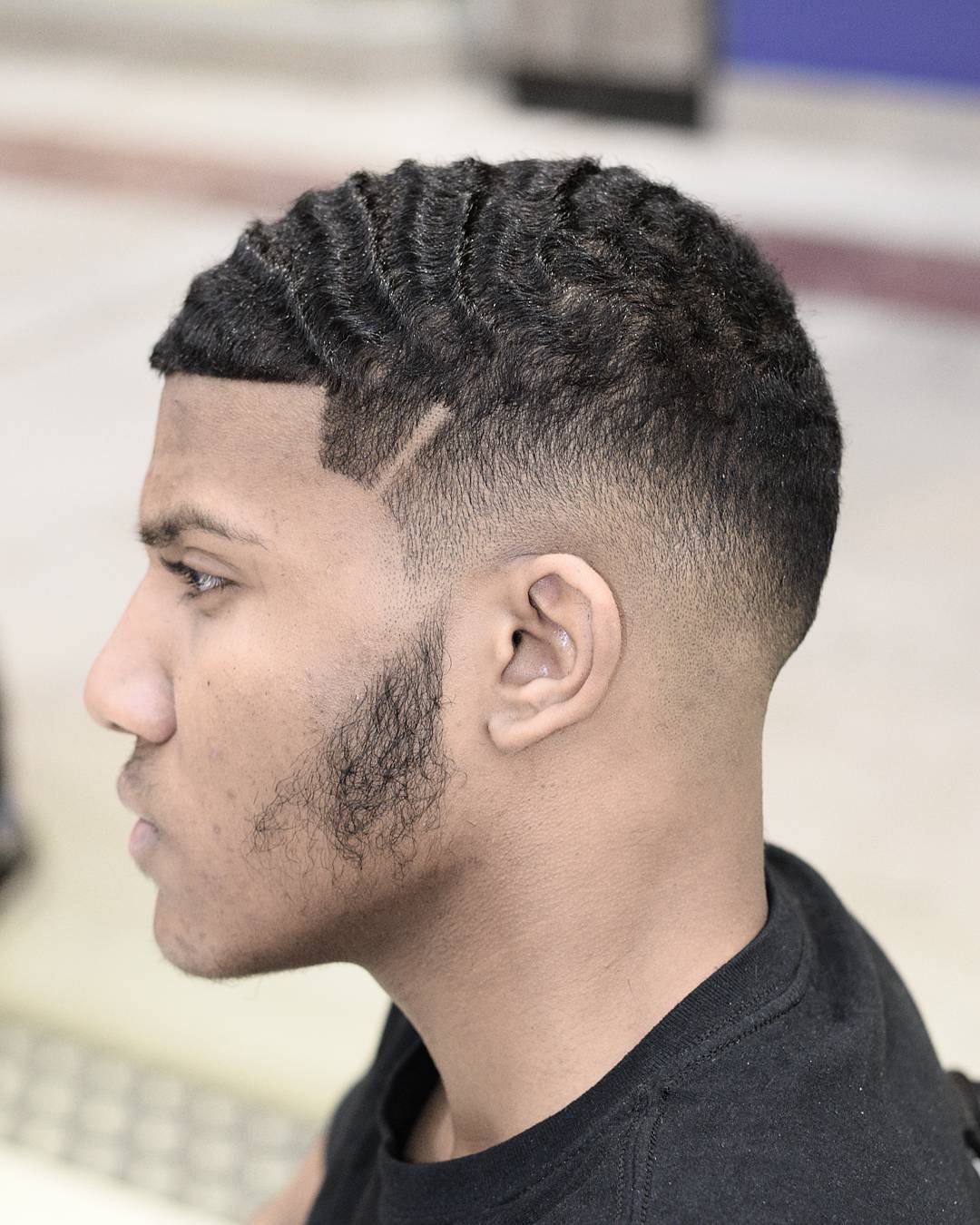 This cool buzz cut has it all – texture, transition and a subtle hair design.
We use affiliate links and may receive a small commission on purchases. Please read our disclosure.