The Caesar haircut is one of these classic men's hairstyles that never goes out of style. It is characterized by short, horizontally straight cut bangs. Hair on the sides can be the same length as fringe or shorter.
The textured crop trend featuring blunt bangs has brought the Caesar-style bangs back in a big way. It is also always popular because the short fringe minimizes the appearance of a receding hairline. Finally, it's a short men's haircut that looks great.
Updates on the traditional fringe includes textured cuts, angled bangs and a jagged finish.
Check out these 15 ways to classic and new ways to wear the Caesar haircut.
1. The Original Caesar Cut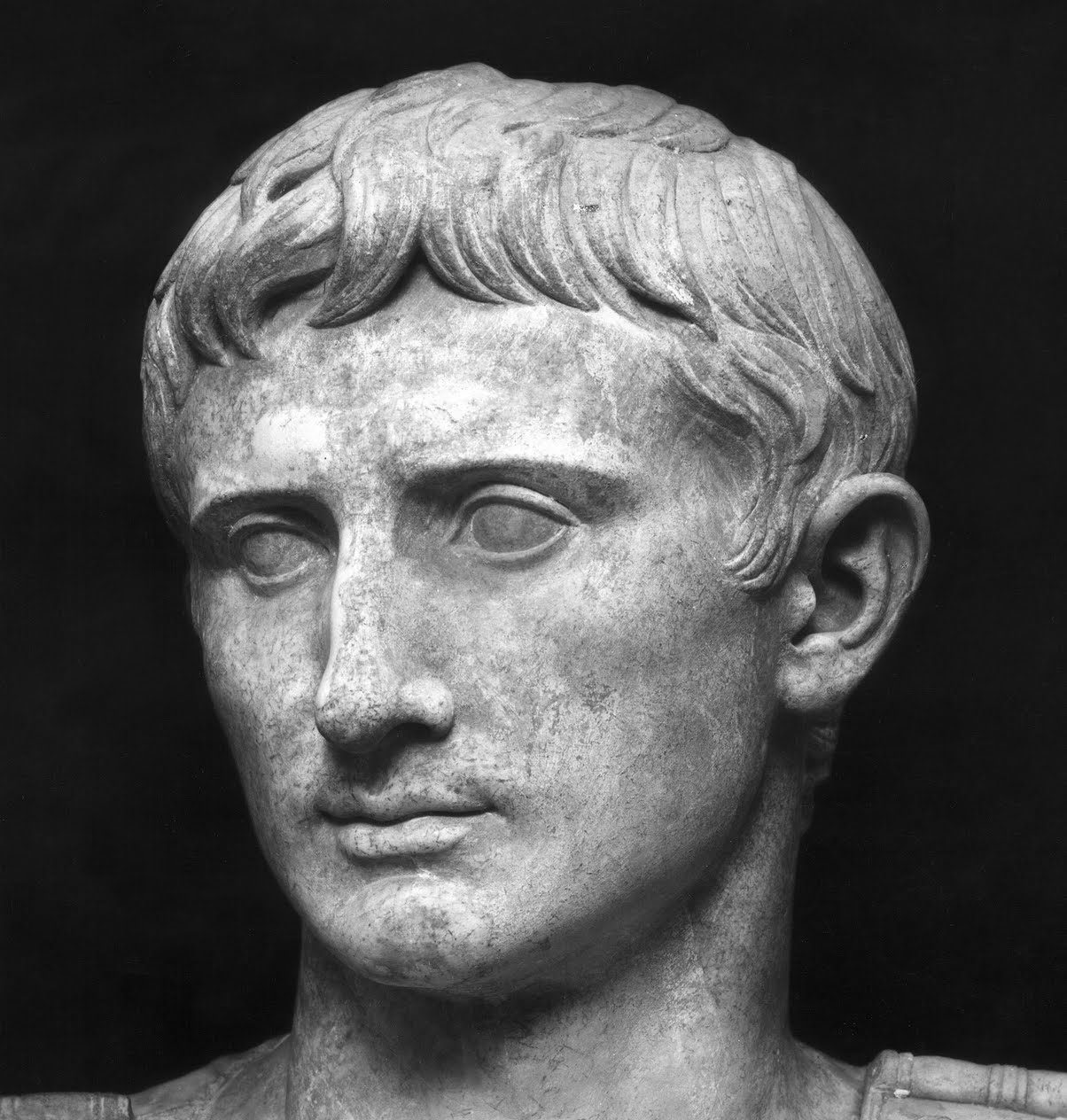 This bust of Julius Caesar depicts the origin of this short men's hairstyle.
2. Short Men's Haircut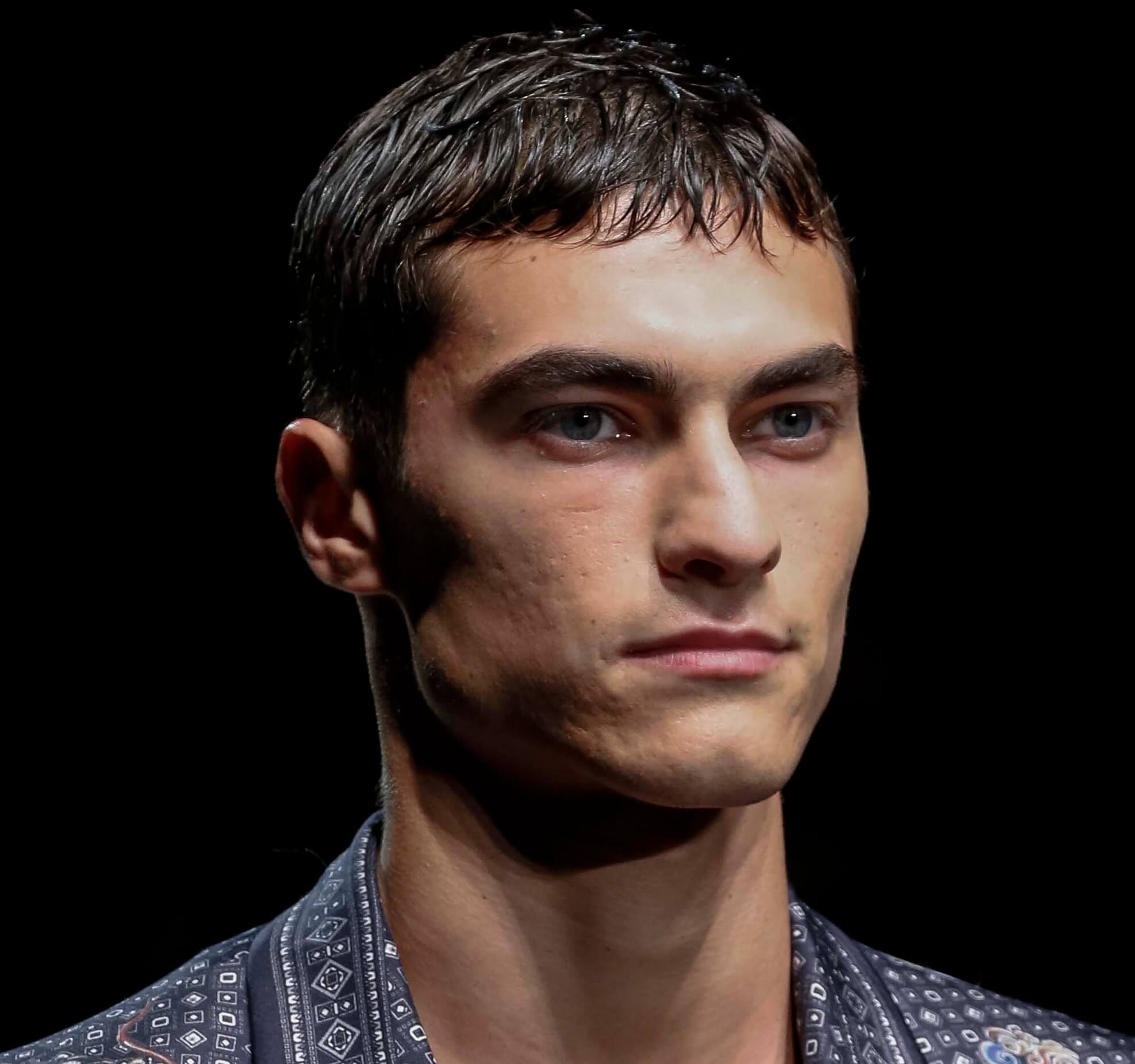 This modern Caesar is cut short all over with fringe worn down over the forehead with some piecey texture.
3. Thick + Textured Caesar Cut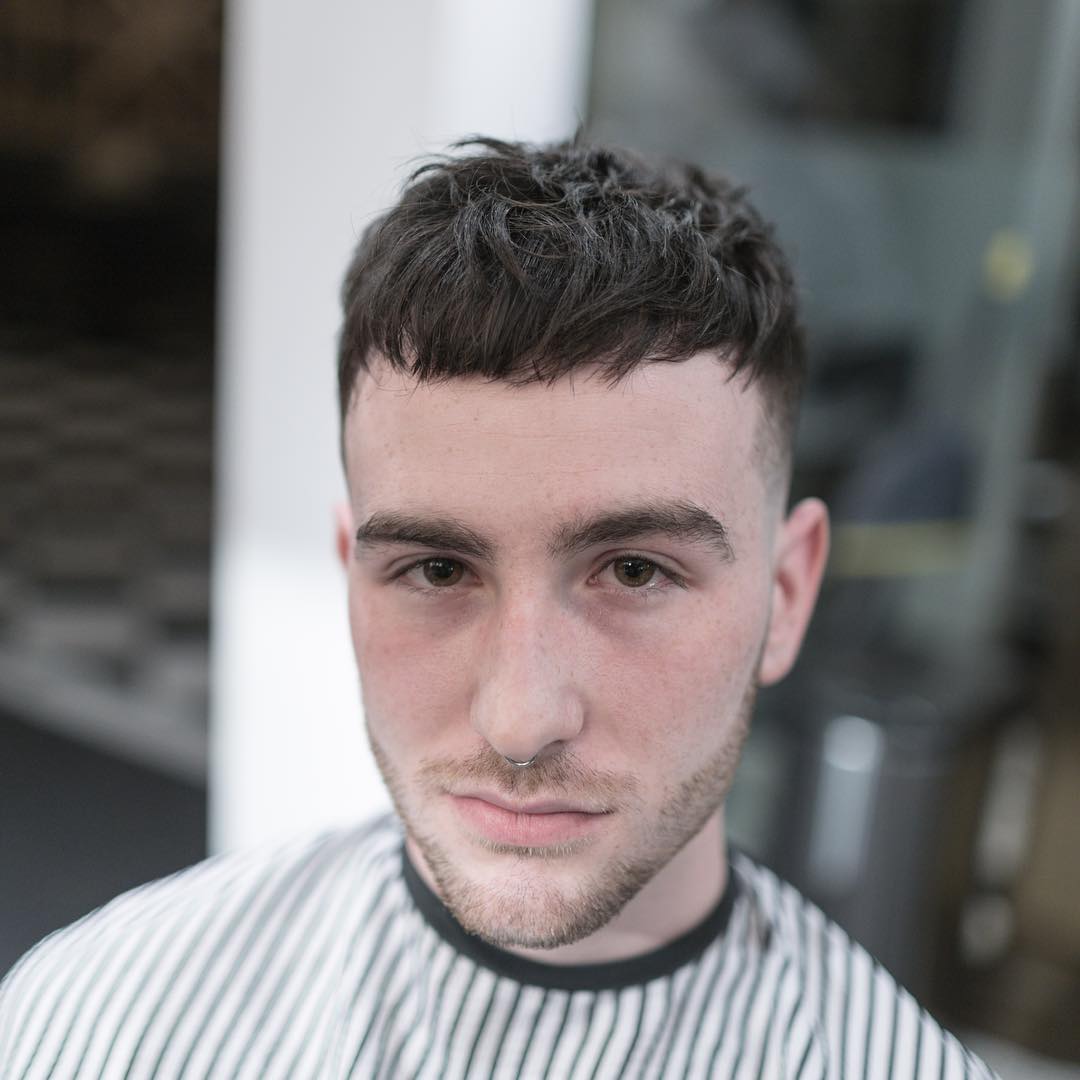 The Cesar haircut is back in a major way in the form of the crop trend. This cool version tames thick hair with lots of cool texture and heavy blunt fringe.
4. Asymmetrical Fringe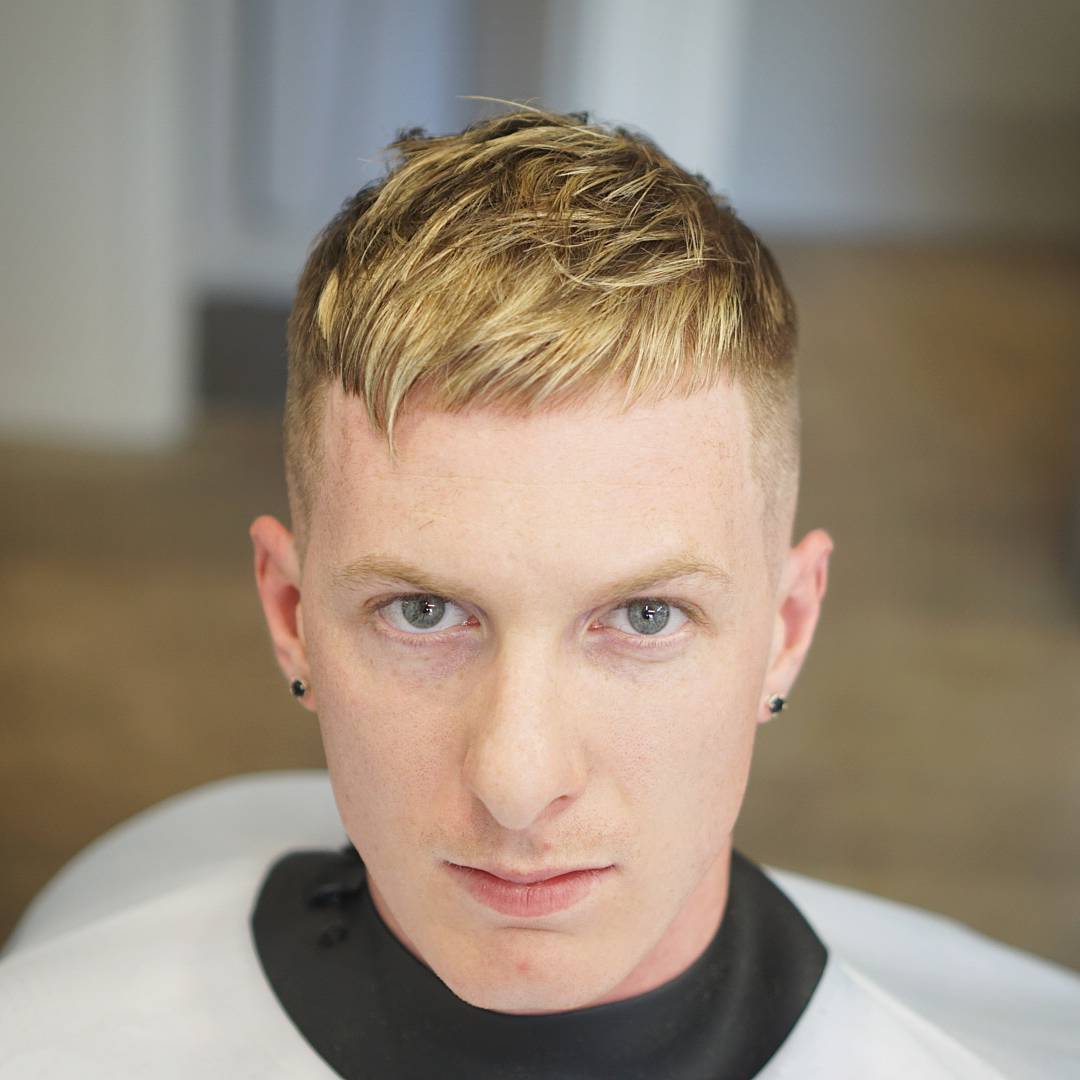 This fresh take on the crop trend and classic Caesar features piecey volume on top and jagged bangs.
5. Caesar + Fade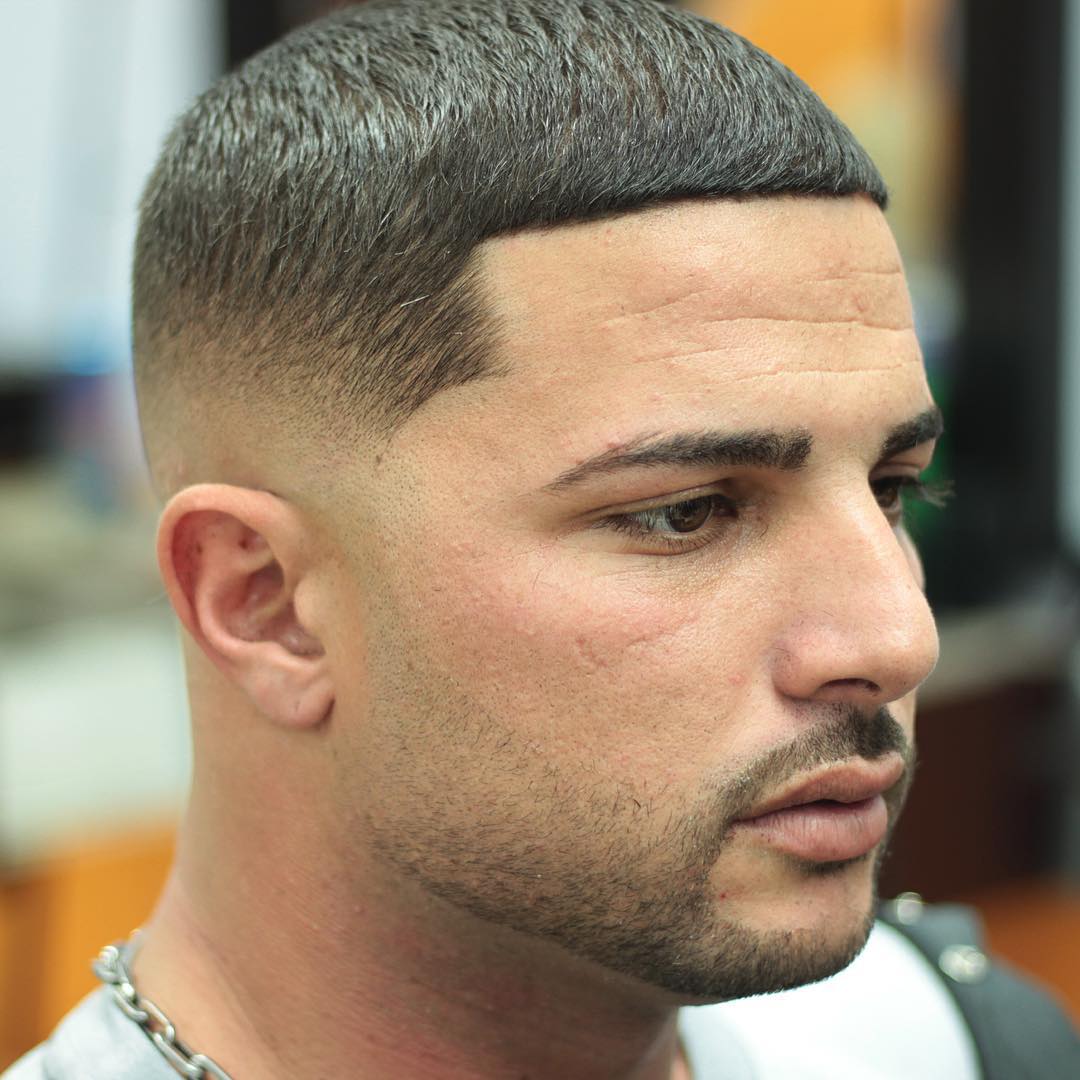 The Caesar cut works well with a fade. This version features thick bangs cut into a straight line.
6. Angled Caesar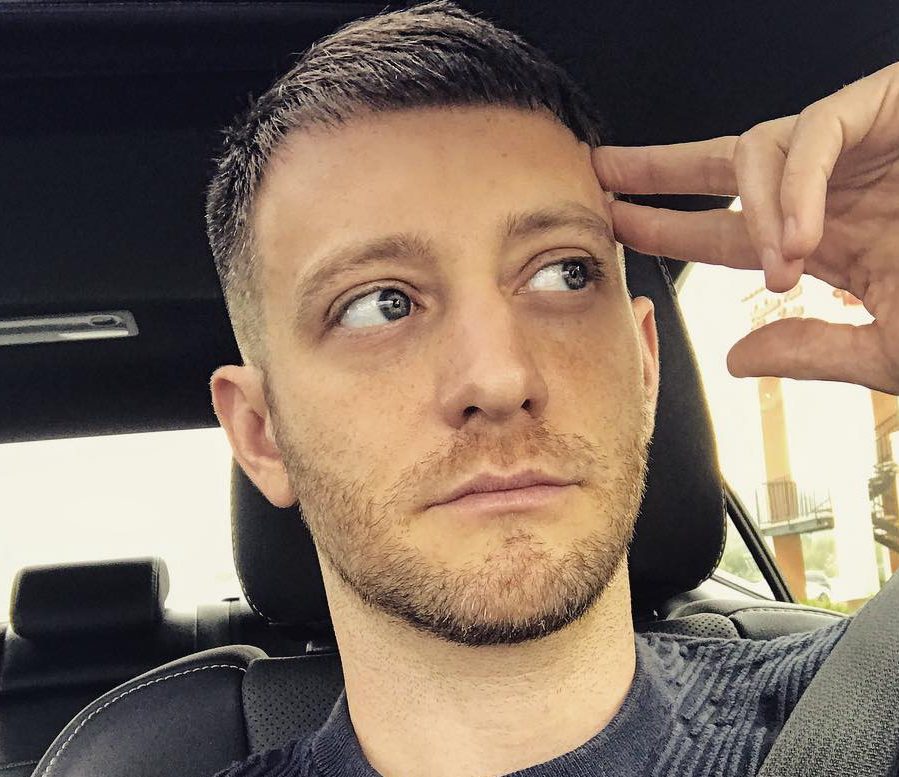 This cool buzz fade includes short bangs cut on a slight diagonal.
7. Choppy Fringe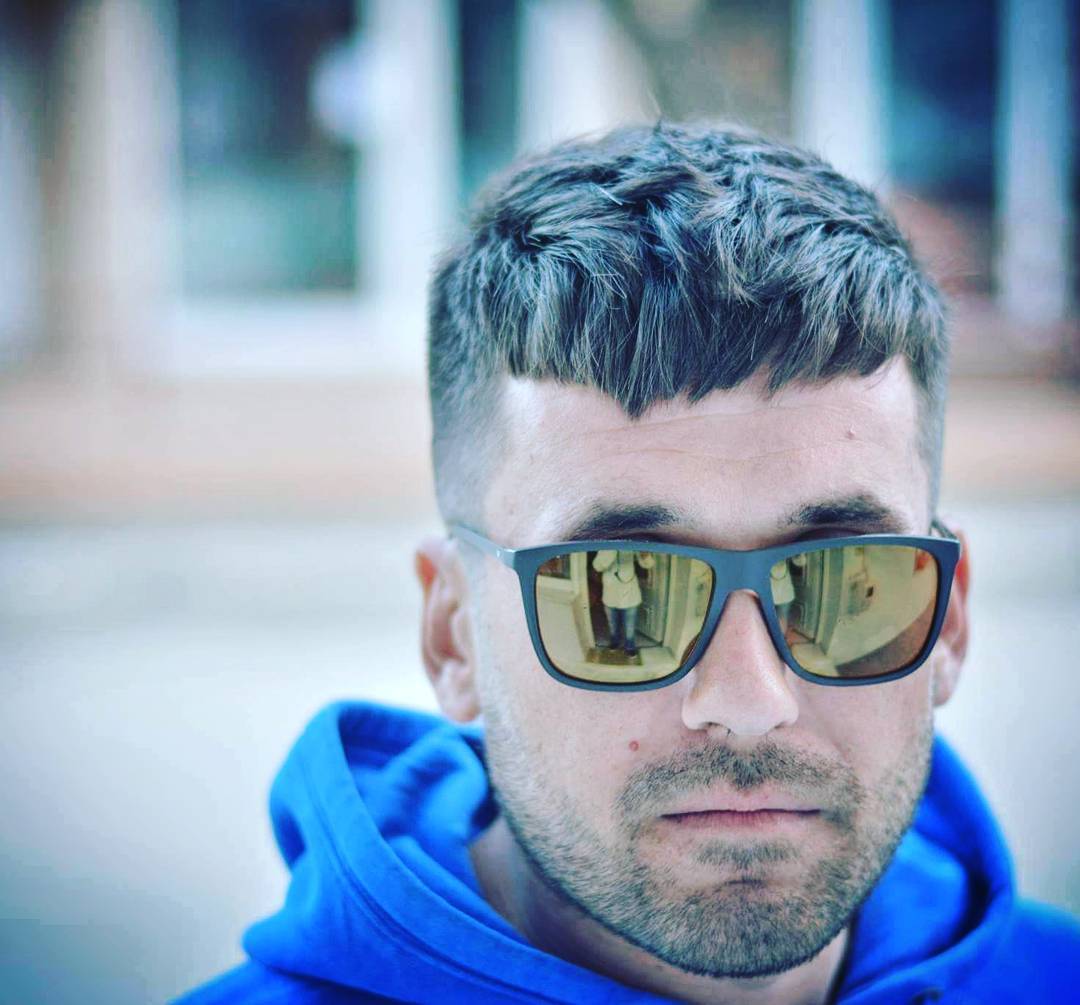 This cool short haircut for men tames thick hair with style. The textured top is on trend while the choppy line of fringe is a fresh take on Caesar bangs.
8. Temple Fade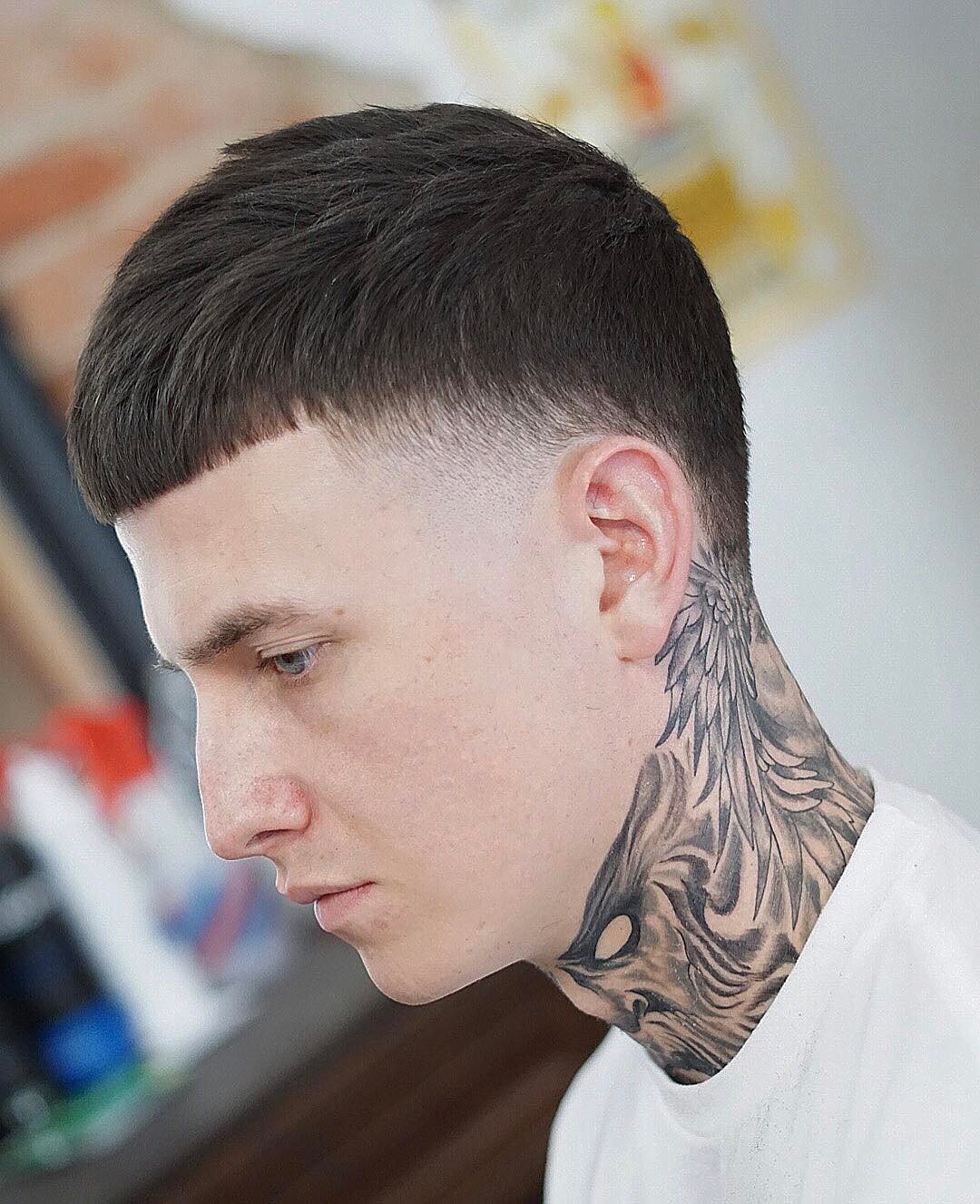 Old meets new with a blunt Caesar fringe that transitions into a temple fade.
9. Textured Crop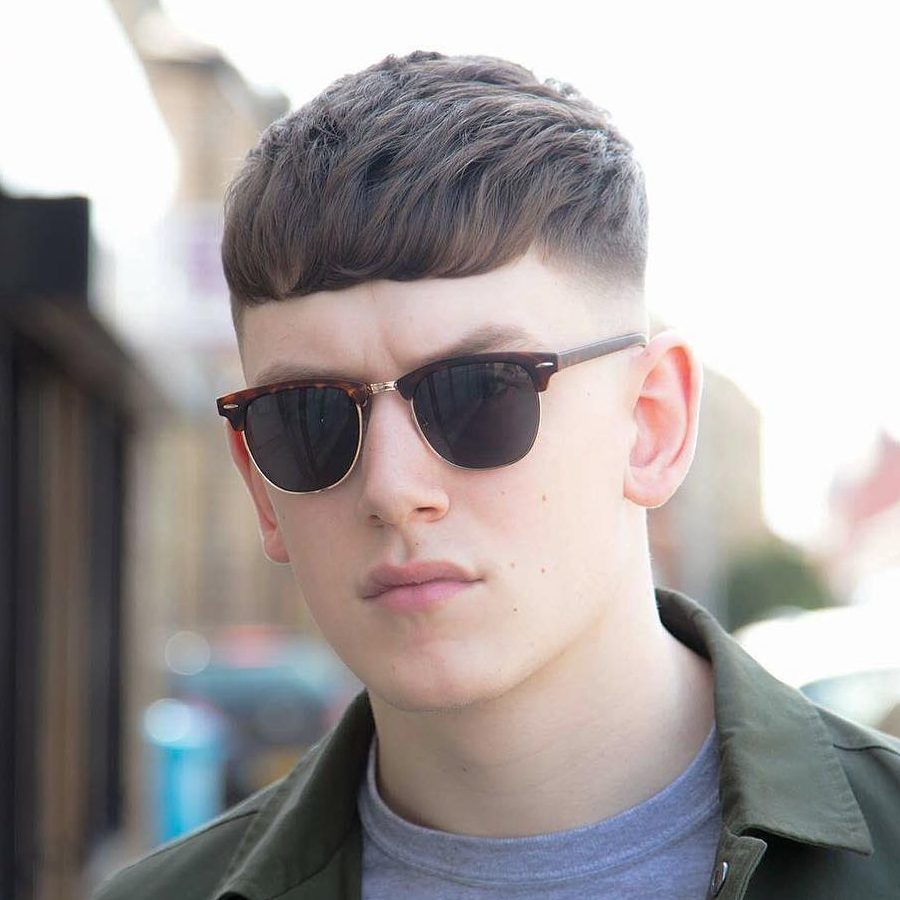 The textured crop trend has reinvented the Caesar haircut with layering and a fade.
10. Caesar Haircut for Curly Hair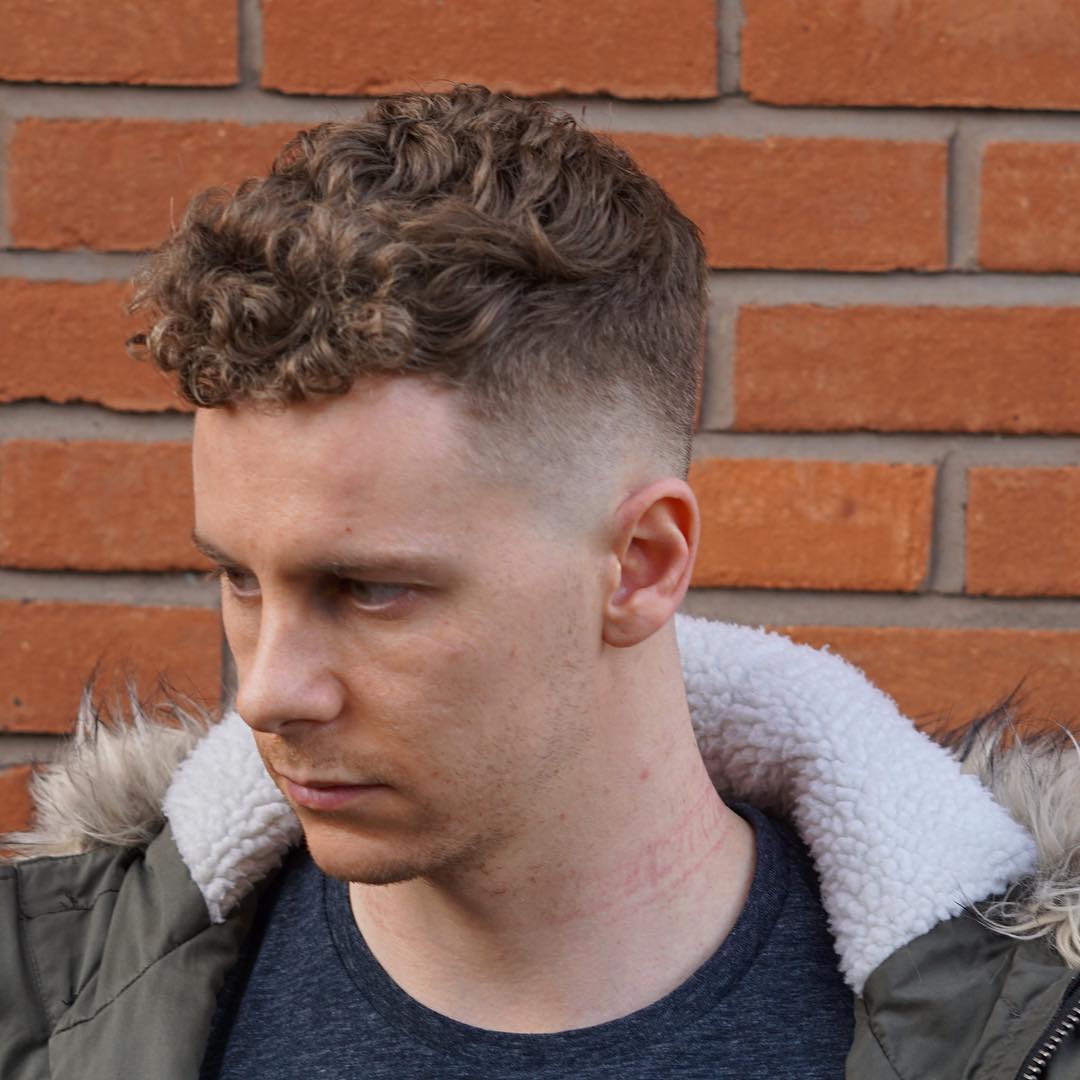 This cut is absolutely an option for guys with wavy or curly hair. Hair is long enough to curl but fringe is short enough to fit the definition of a Caesar haircut.
11. Short Crop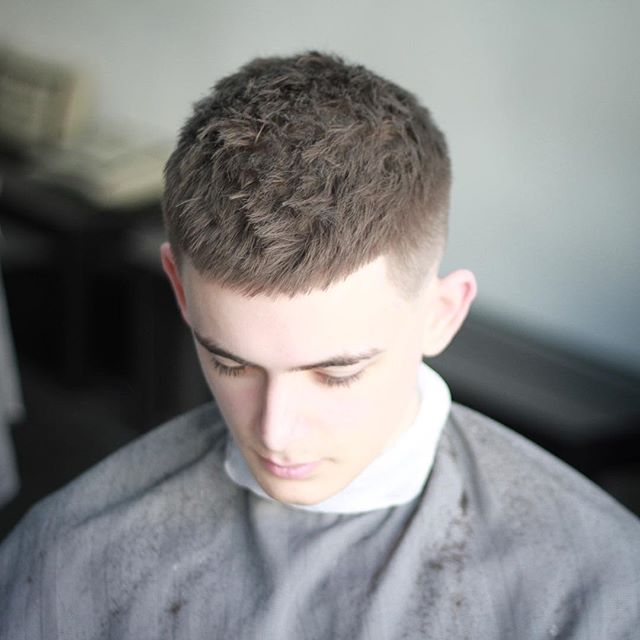 This short crop features layering for texture and short blunt fringe that is the hallmark of a Caesar cut.
12. High Fade Haircut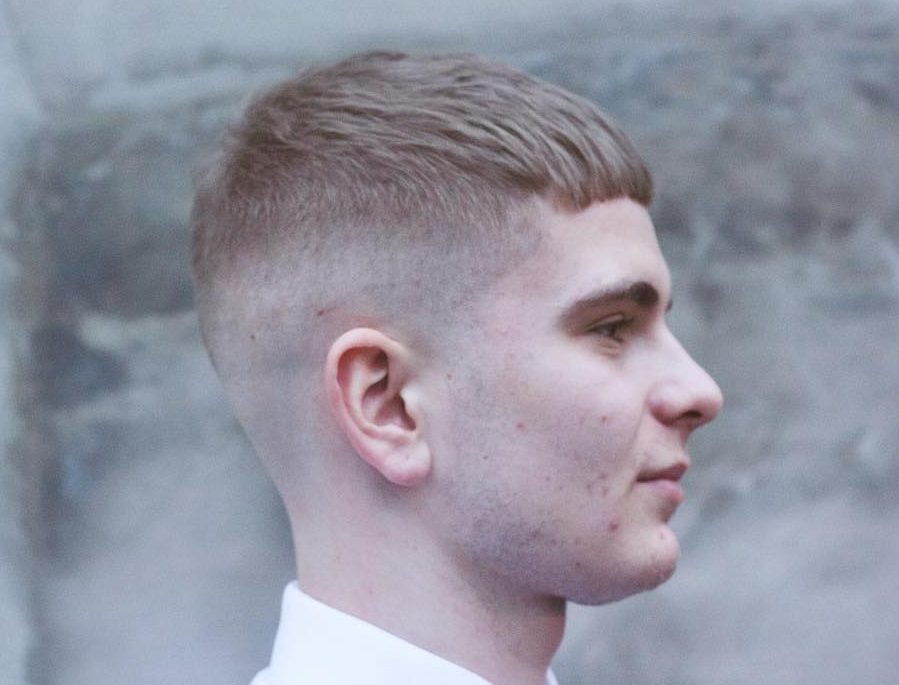 Blunt fringe is the heaviest part of this short haircut with a high fade.
13. Heavy Crop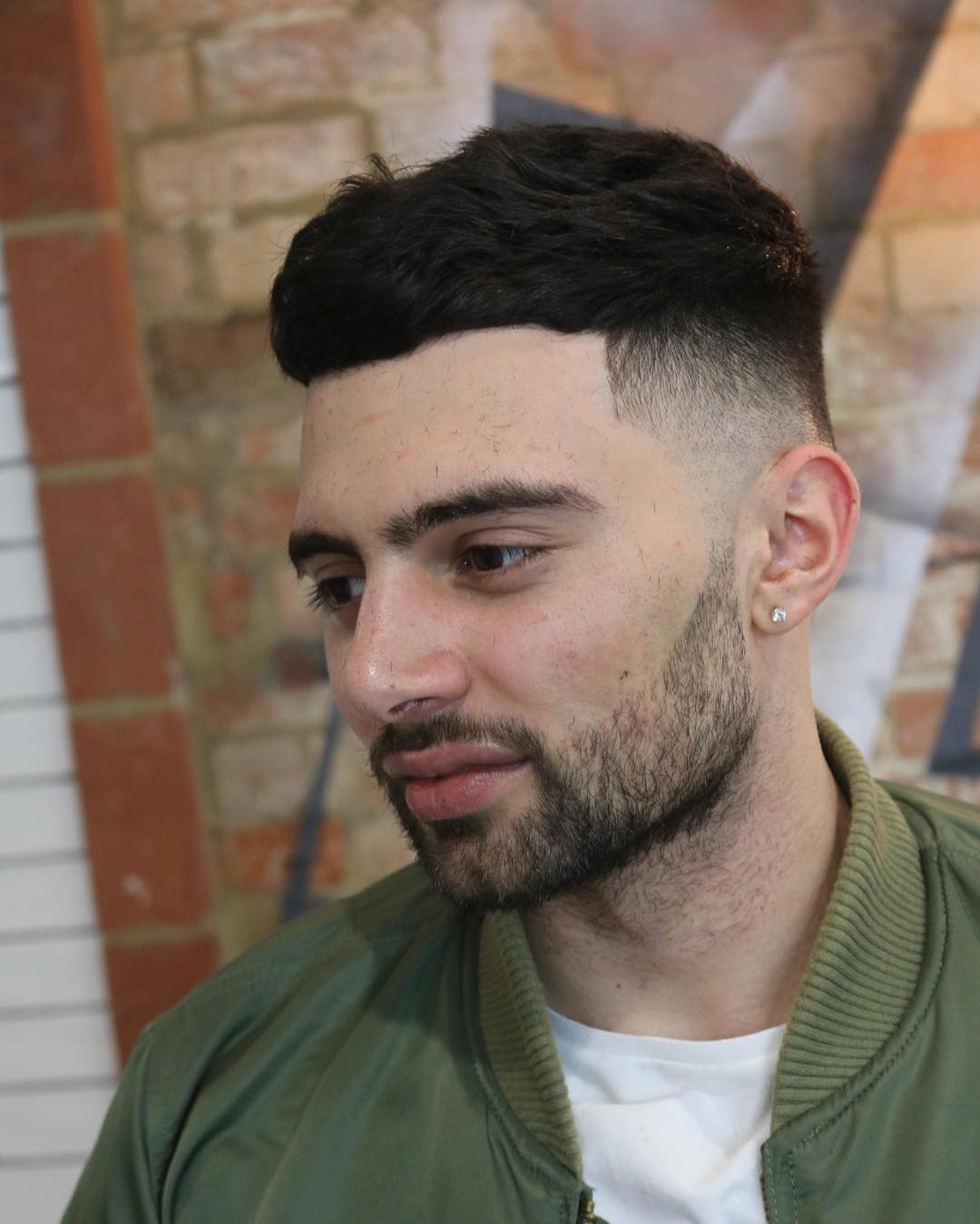 MENSPIRE Male Image & Grooming
This crop leaves hair heavy but textured on top with a mid bald fade to lighten things up around the sides and back.
14. Short Haircuts for Gray Hair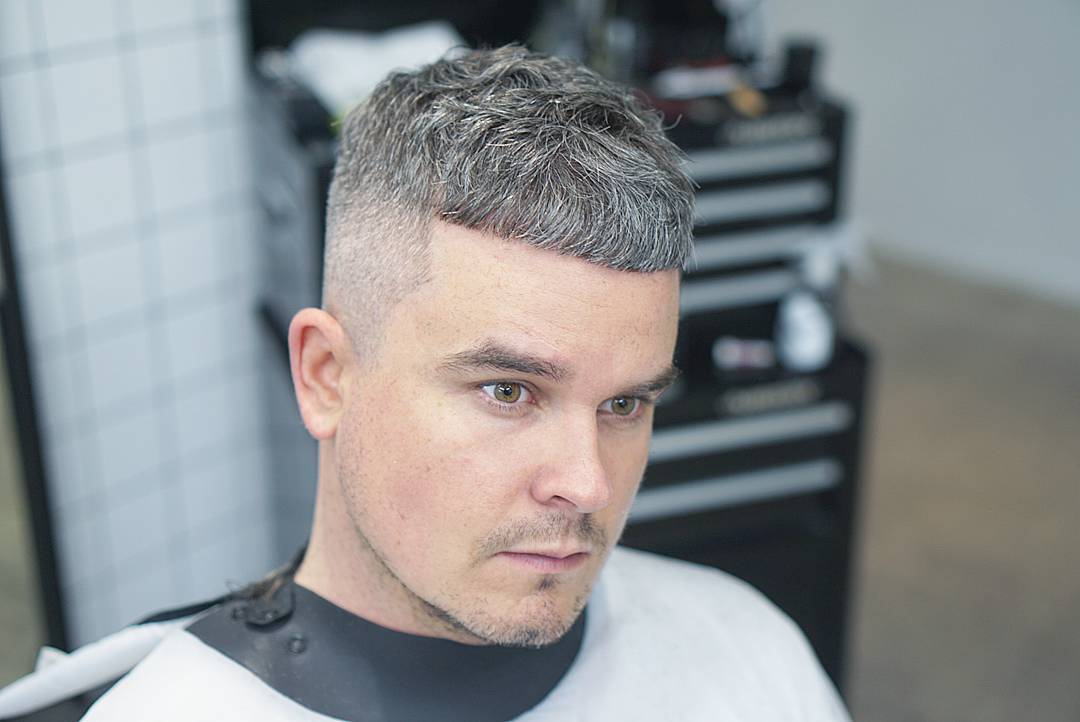 The texture of gray hair works well for the bangs of a Caesar cut (George Clooney used to rock the look).
15. Choppy Blunt Fringe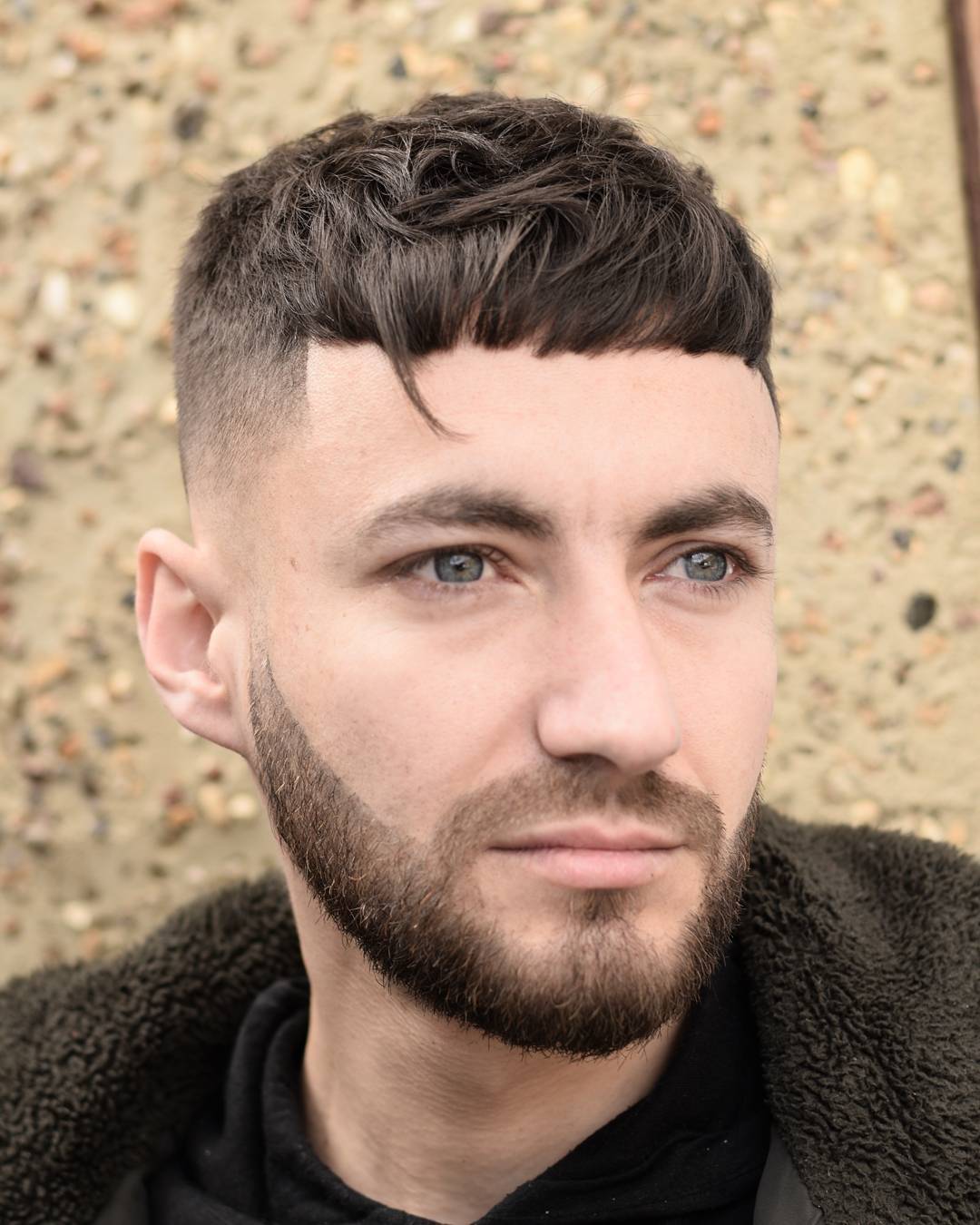 Textured blunt fringe is interrupted by one long strand for a fresh style that will make people look twice.