When wearing green isn't enough Irish pride and drinking green beer is too much, temporary hair color could be the answer. Even better, color your hair and beard for maximum impact.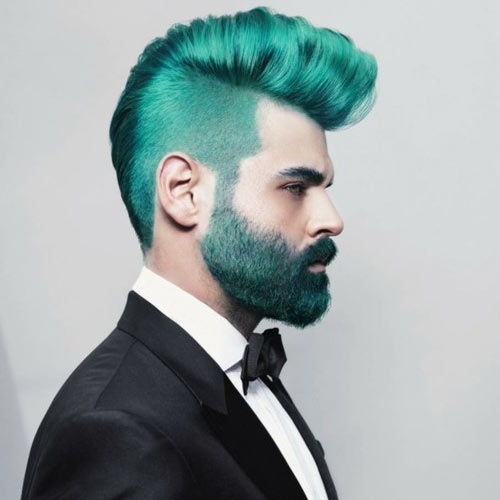 To get the look, find the spray on hair color that is everywhere around Halloween and usually available at the drugstore. Get a friend to help with the back of the head. The can should be held 12-18″ away from hair and make sure to avoid the eyes and lips.
Temporary hair and beard color would also be suitable for sporting events and you're sure to get noticed by the cameras.
[Image: Alexander Pohnert shot by Armin Morbach for Tush magazine #26]