What men's hairstyles look best with beards? Hair can be any length and so can the beard. It really depends on the hair more than the beard. Anything that works with for your hair type and face shape is still the best bet.
Cool men's hairstyles with beards can be anything from a shaved head to long hair and any length in between. Fades look great with beards too because they can seamlessly transition into facial hair.
If you're not sure, get your beard trimmed along with your haircut so it all works together. Then you can keep up the beard shape until your next cut.
Check out these cool men's hairstyles that look great with all kinds of beards.
1. Pomp + High Fade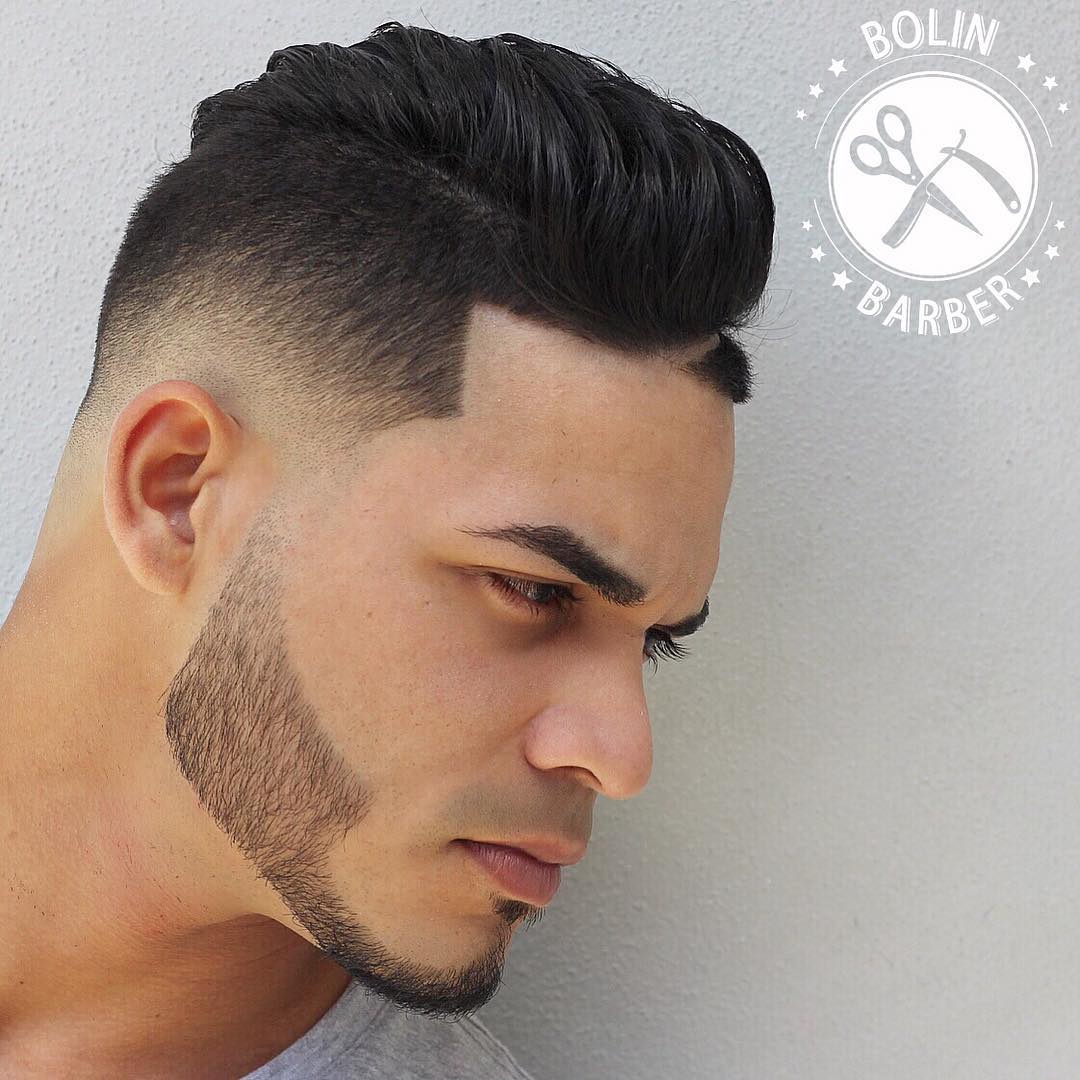 This medium length pomp with a high fade that tapers down to the skin looks great with a short groomed beard.
2. Buzz Fade + Short Beard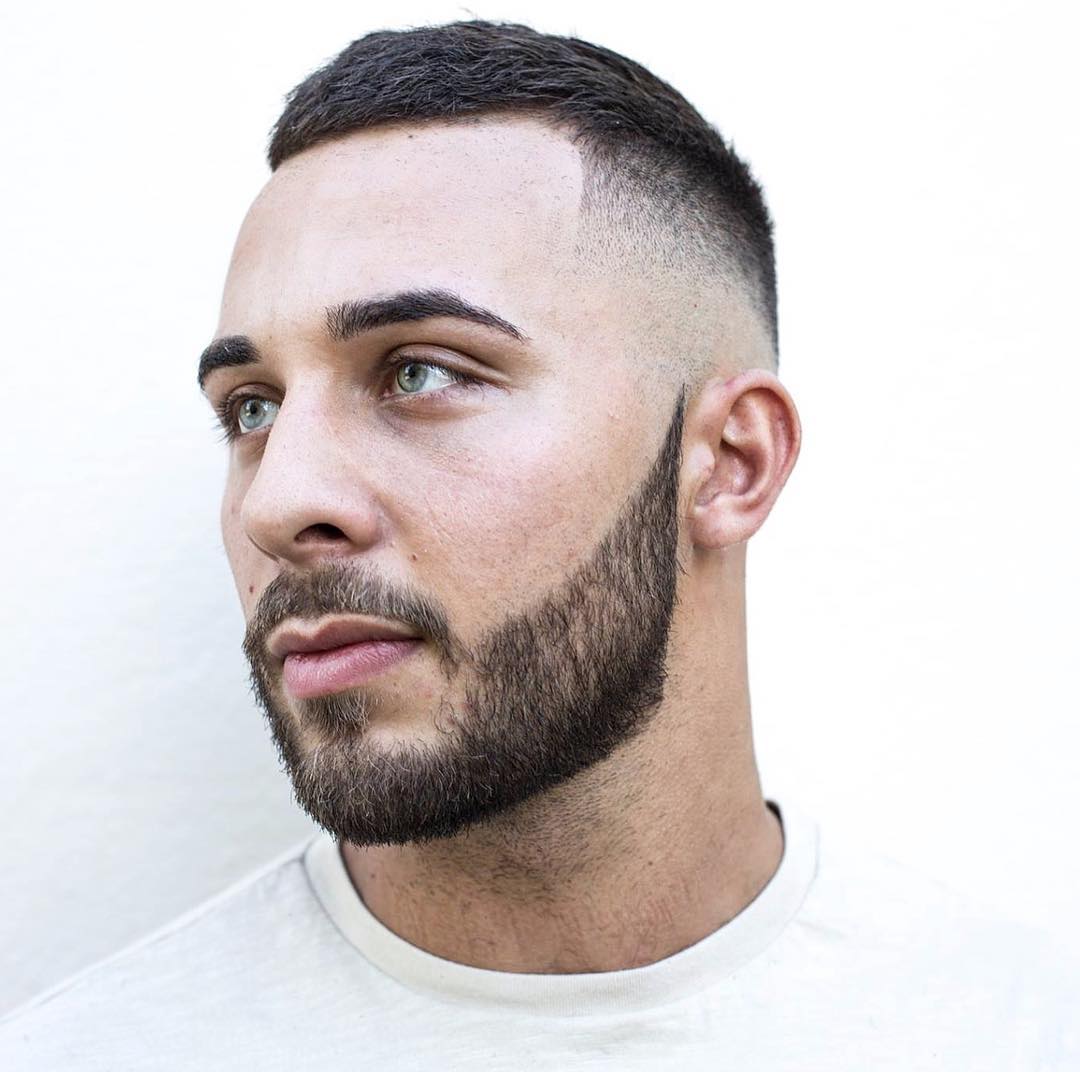 With an ultra short textured crop on top, skin fade and short beard, this is a simple style that looks great.
3. Bald Buzz + Beard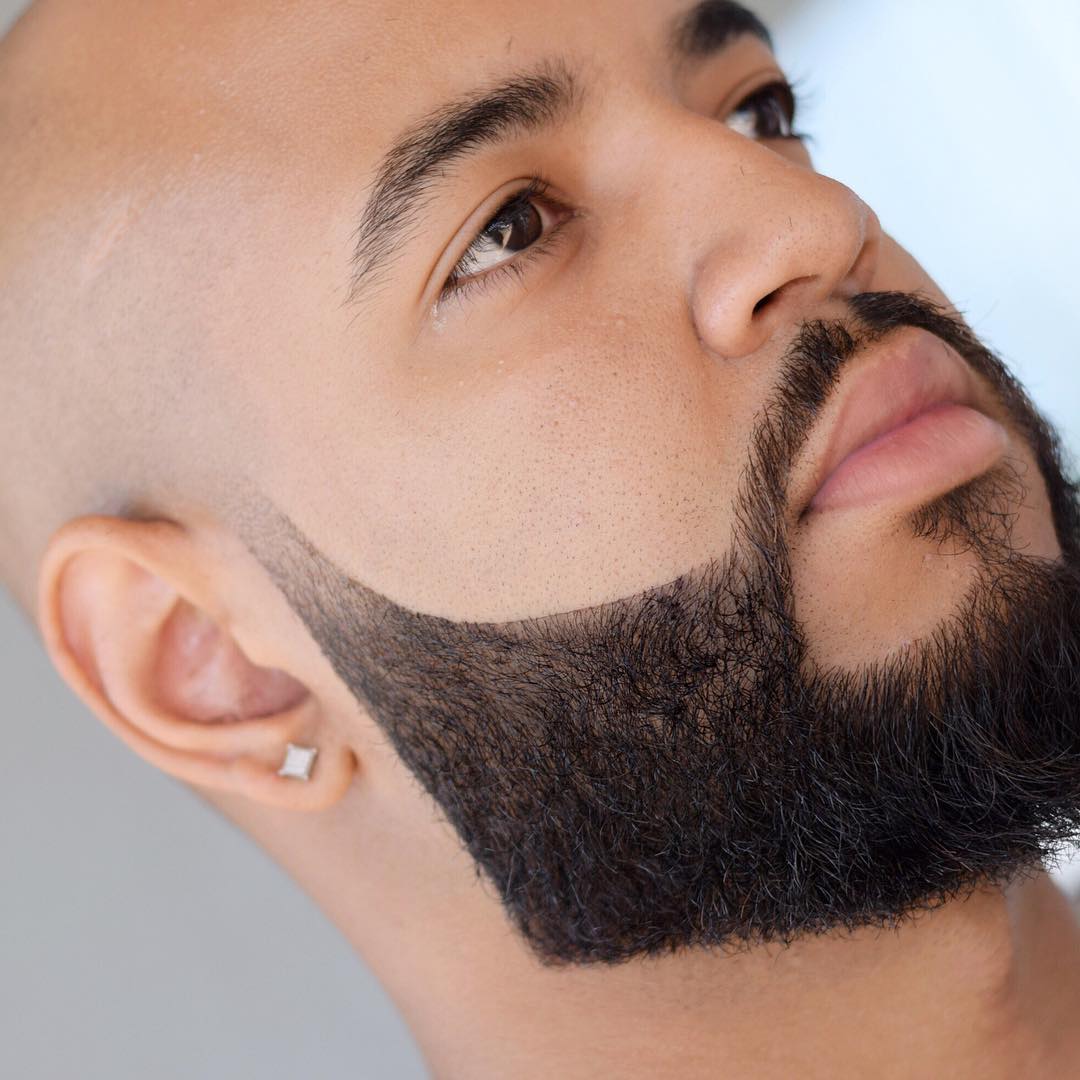 Sometimes the best hairstyle for a beard is no hair. The bald buzz looks great with all beard lengths but is especially striking paired with a full beard.
4. High and Tight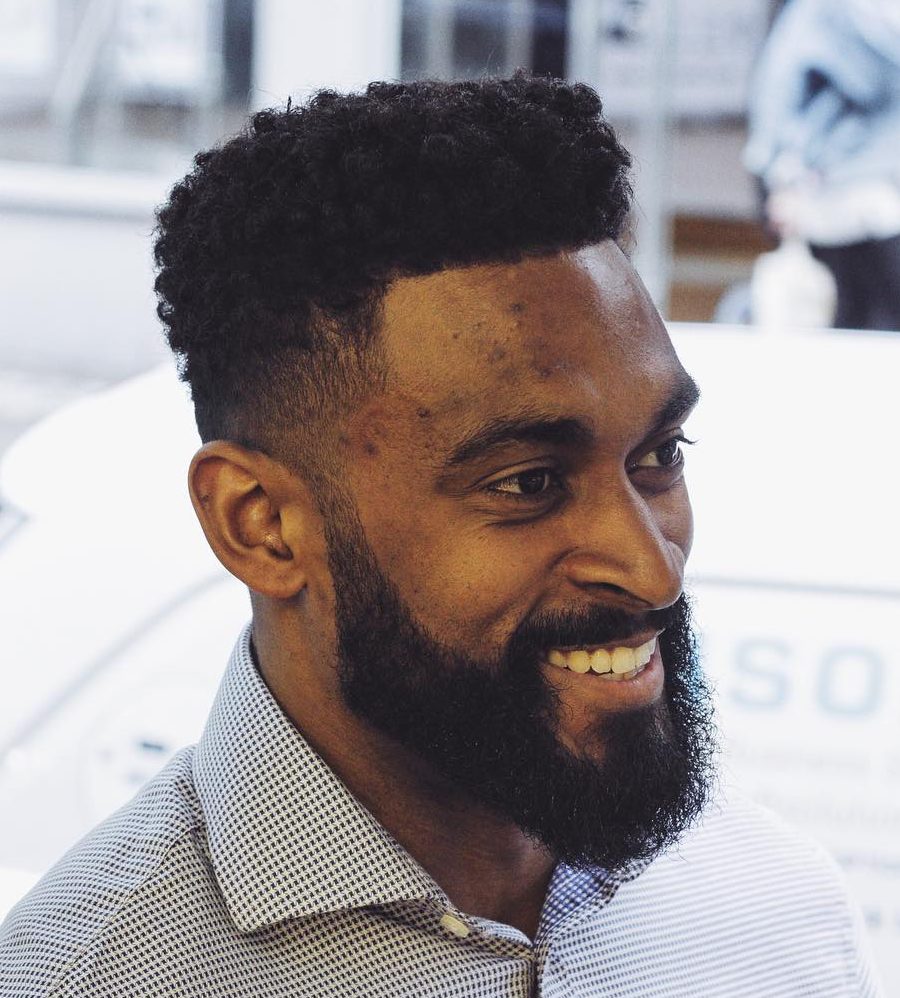 The high and tight is one of the most popular hairstyles for guys with curly hair. It leaves some length and texture on top while keeping the sides short. This low fade tapers right into the beard.
5. Slick Back + Mid Fade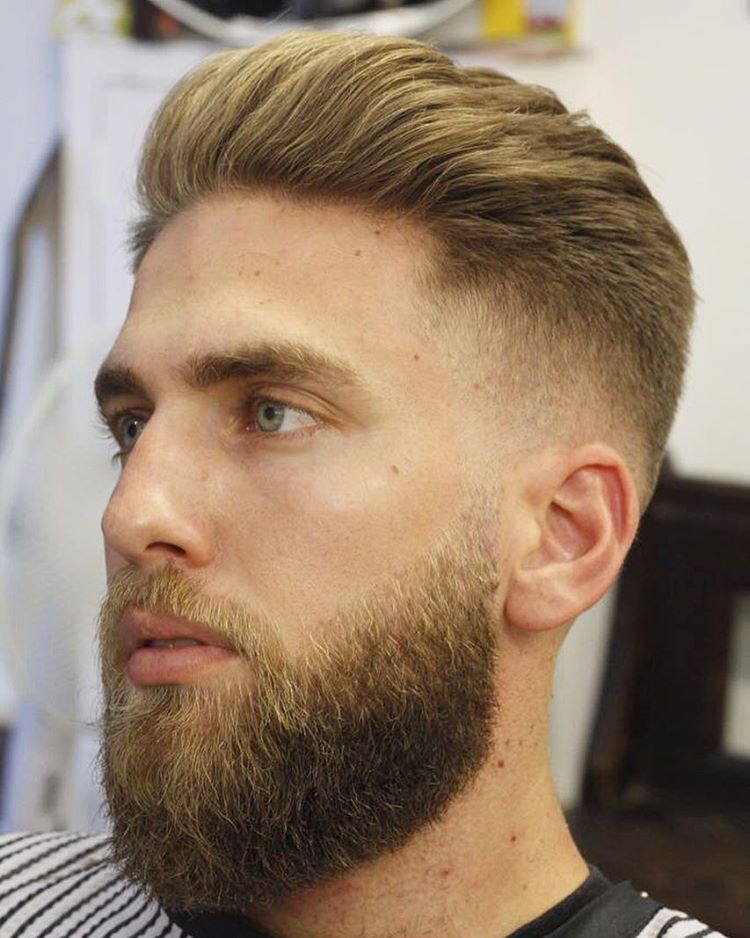 All of the classic men's hairstyles look great with beards. This style gets a modern update with a mid fade and natural finish.
6. Medium Hair + Full Beard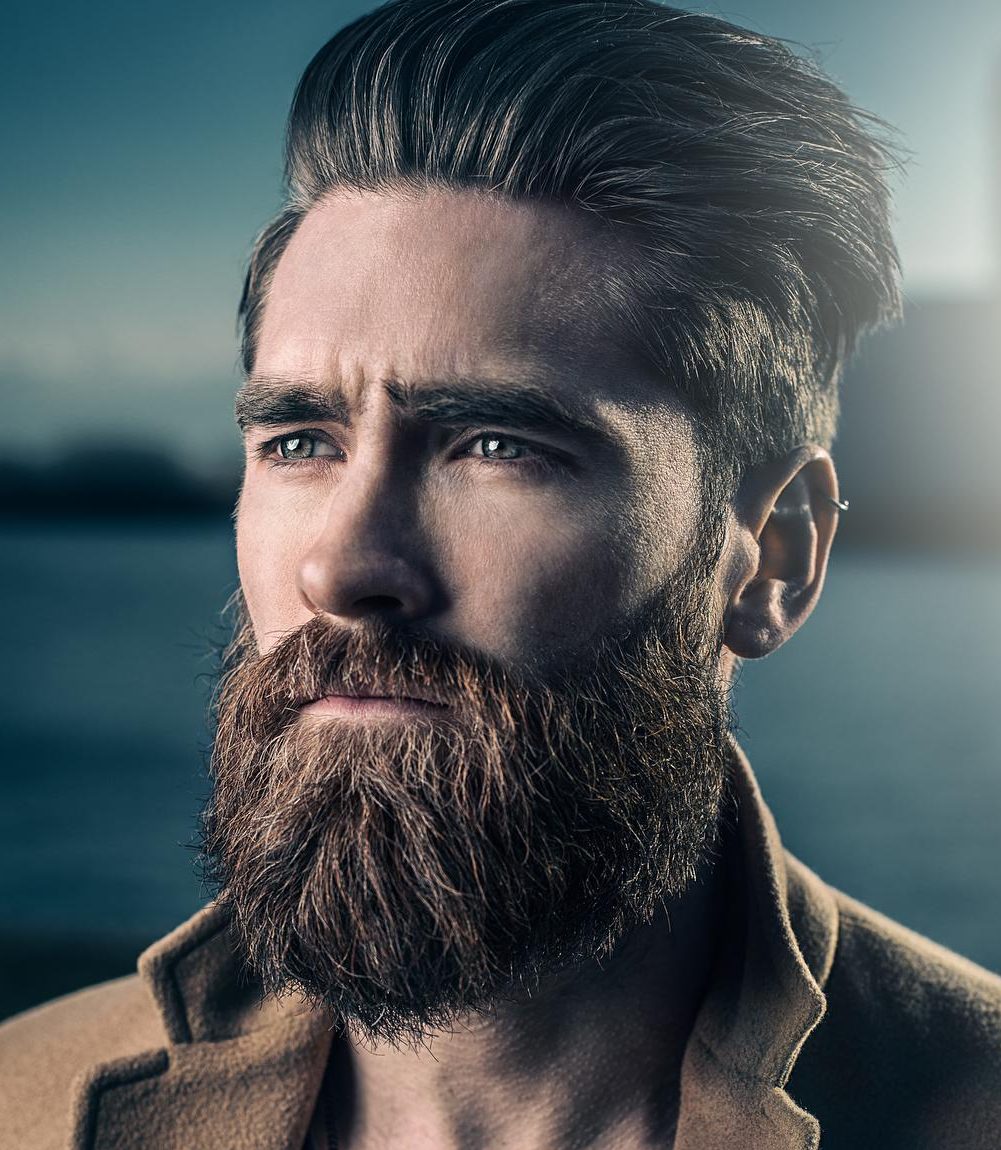 Plenty of men's haircuts don't have a fade and here's one of them. Hair is medium length on top with shorter sides that taper down at the sideburn and right into a full beard. This slicked back style looks great but this cut would also look good worn to one side or messy.
7. Side Part Hairstyle + High Fade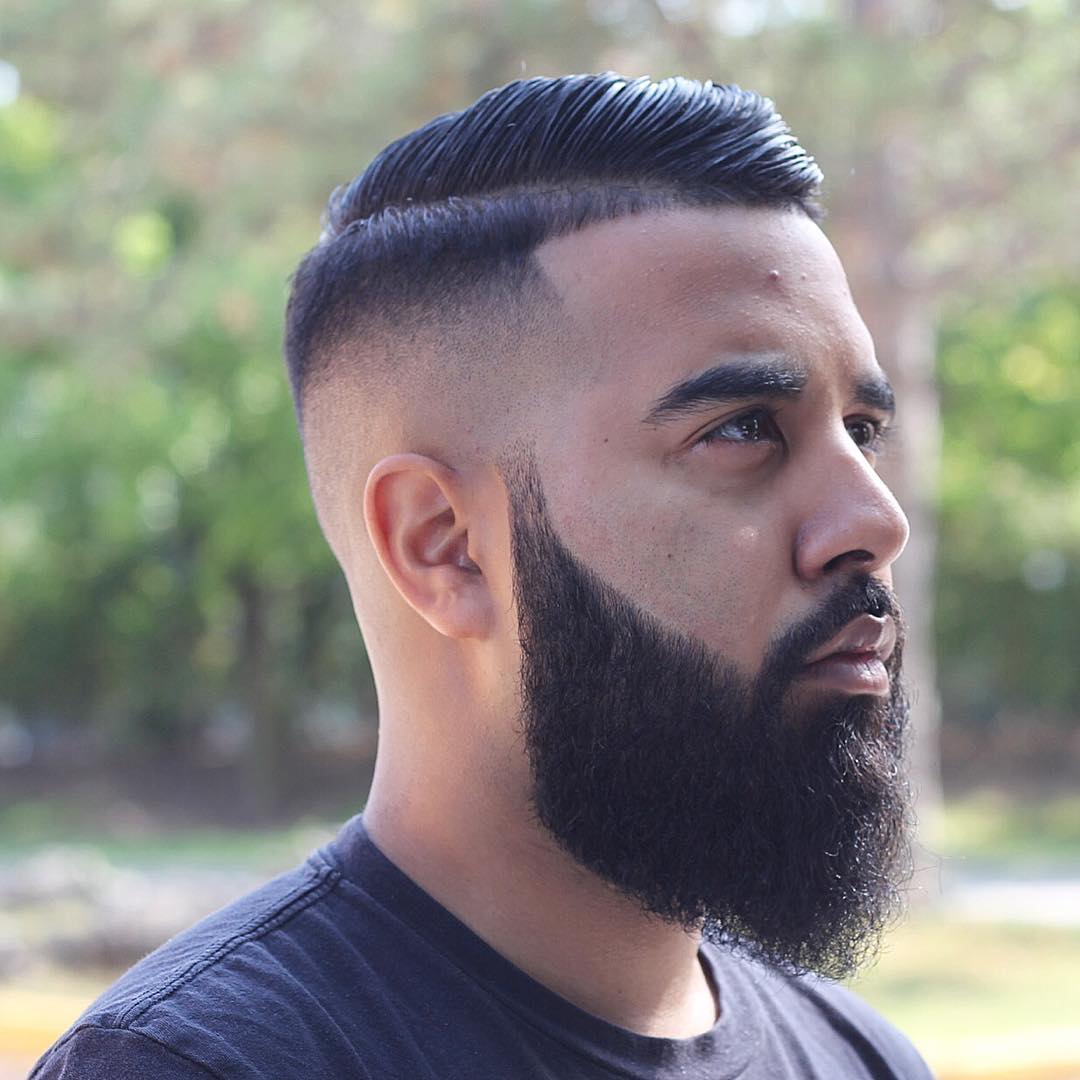 Another modern classic, the side part hairstyle is the perfect companion for any beard, especially this fine specimen. The beard is groomed to perfection with a tapered side burn, clean neck and cheeks and shaped length.
8. Textured Crop + Taper Fade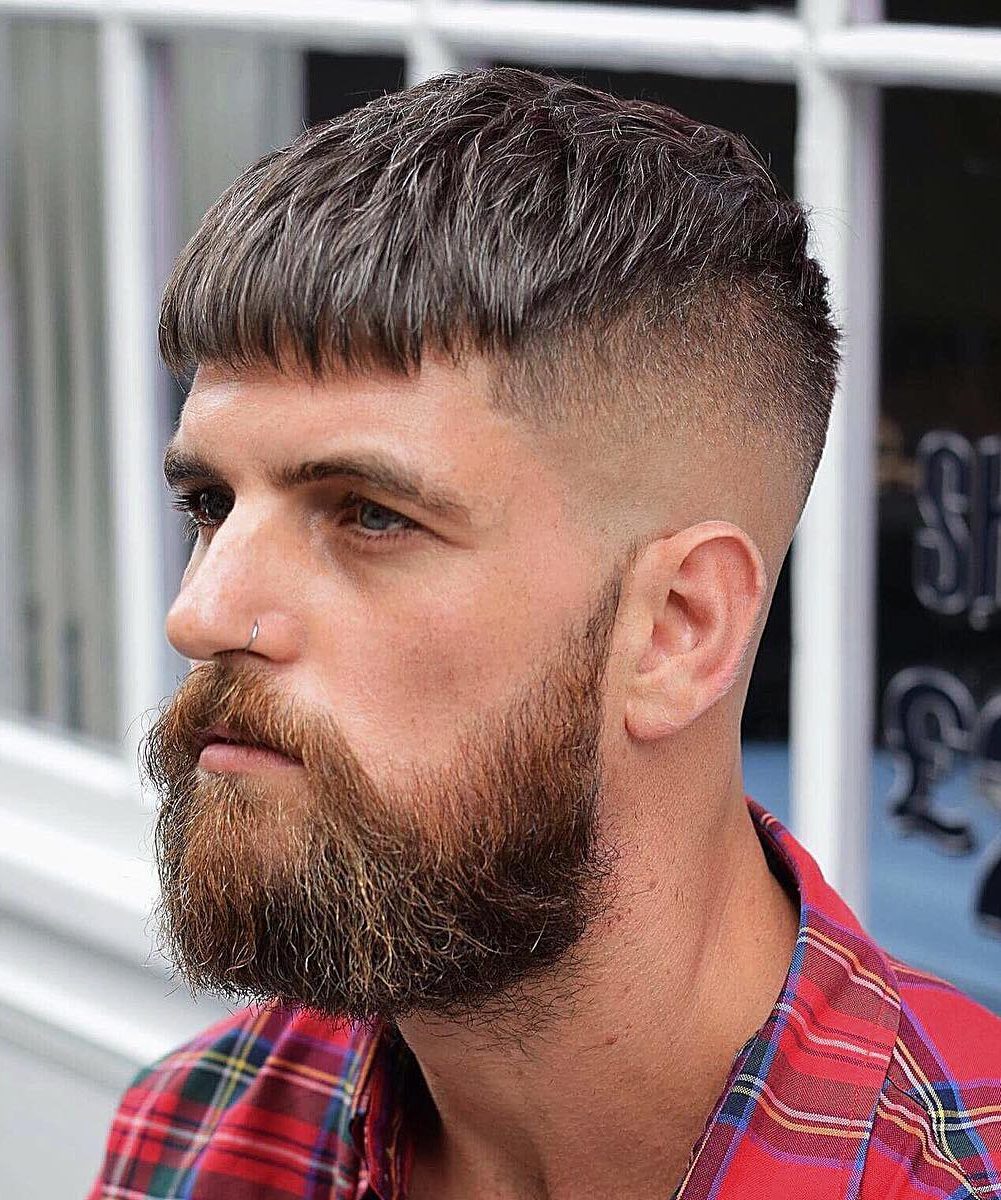 The textured crop is one of the breakout trends of the year and adds a fashion forward twist to the lumberjack beard with a handlebar mustache. This hairstyle can be worn with fringe like above or textured spikes.
9. Messy Man Ban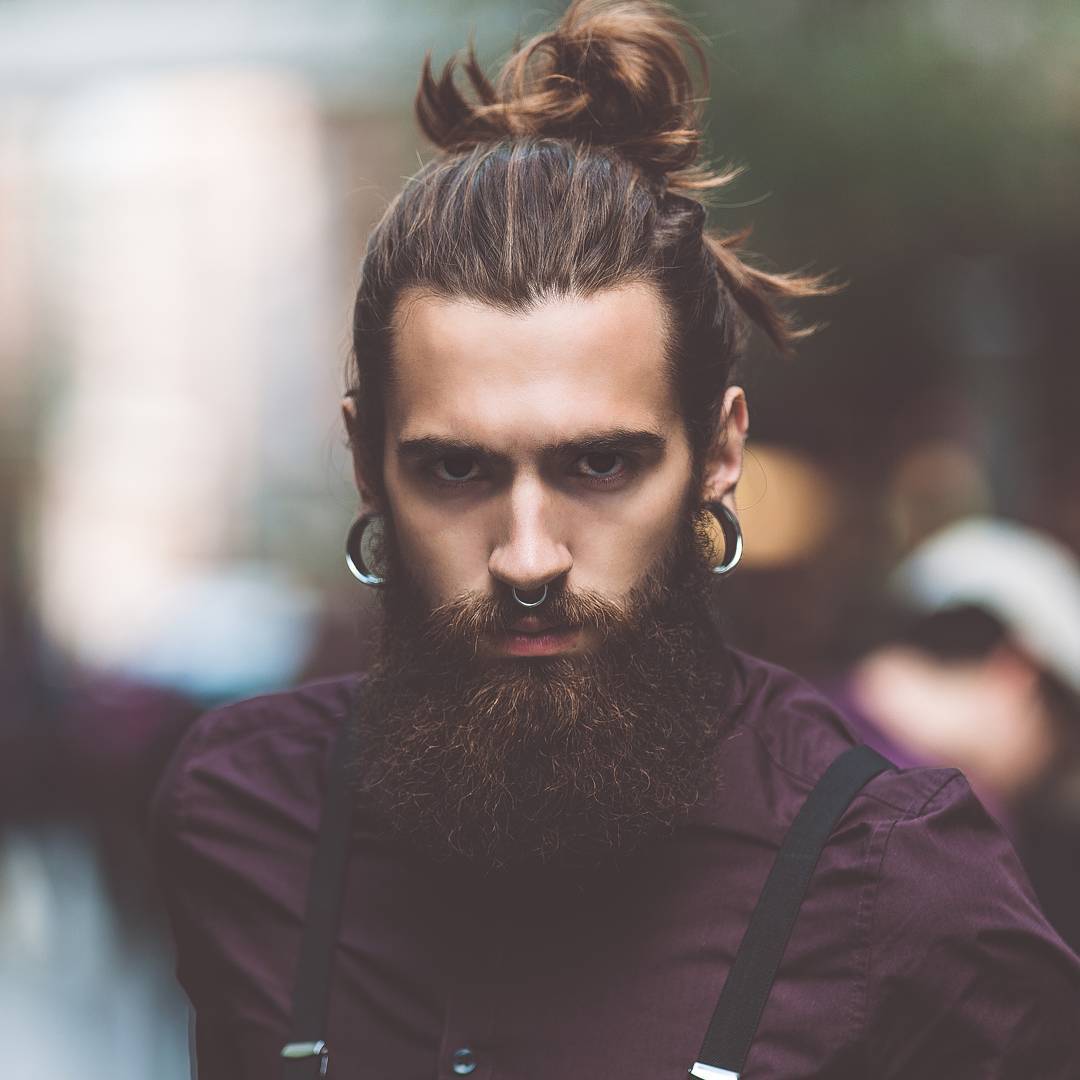 Long locks plus a beard is the ultimate combination for guys that grow great hair. With the right grooming and outfit, it is ultra stylish. The messy man bun worn up high adds a casual touch to an otherwise polished look.