Many people think of the crew cut as a military hairstyle but that's not all. Here's everything you need to know about crew cut haircuts plus classic and modern ways to get the look.
What Is A Crew Cut?
The crew haircut was originally worn by members of Ivy League crew teams in the 1920s and 1930s. Hair was cut short enough to stay out out of the face and eyes while maintaining an on trend shape for the time.
When men were inducted into the military for World War II, crew cuts were short enough for military regulations so many soldiers continued to wear the men's hairstyle while serving and even after.
The crew cut is still popular today because it combines short hair with maximum style.
Crew Cut vs. Buzz Cut
The buzz haircut gets it's name from the sound of the electric clippers used to create the short hairstyles. The DIY buzz cut is one length all over but a professional job will include tapering around the sides and back and maybe also a line up.
Buzz cuts include the crew cut, butch cut, high and tight, flat top, and Ivy League haircut. According to Wikipedia, the crew cut is a type of buzz cut and the buzz cut can also be called a crew cut. When in doubt, always show your barber a picture of what you want.
Crew Cut Styles
The crew cut has also been known as the short pompadour. The cut is longest along the forehead and gets shorter towards the back of the head. The sides and back are cut short or tapered shorter on their way down in a fade.
Longer hair at the hairline can be styled all kinds of different ways. Hair can be styled up into a short pomp, quiff or spikes, or swept over into an Ivy League or comb over. Really short crew cuts don't need any styling at all.
Here are classic, military, and modern ways to wear crew cuts.
Classic Crew Cut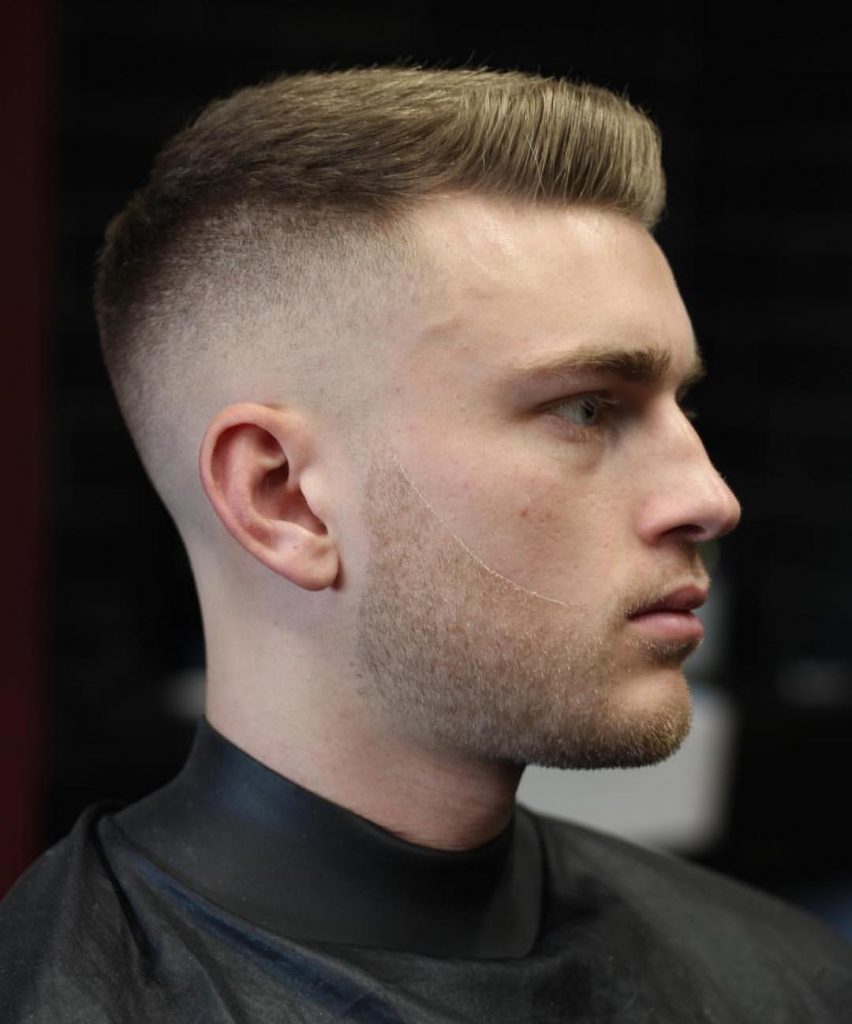 Here's a classic crew cut with an almost an inch of length at the forehead that tapers down in length towards the back.
Modern Crew Cut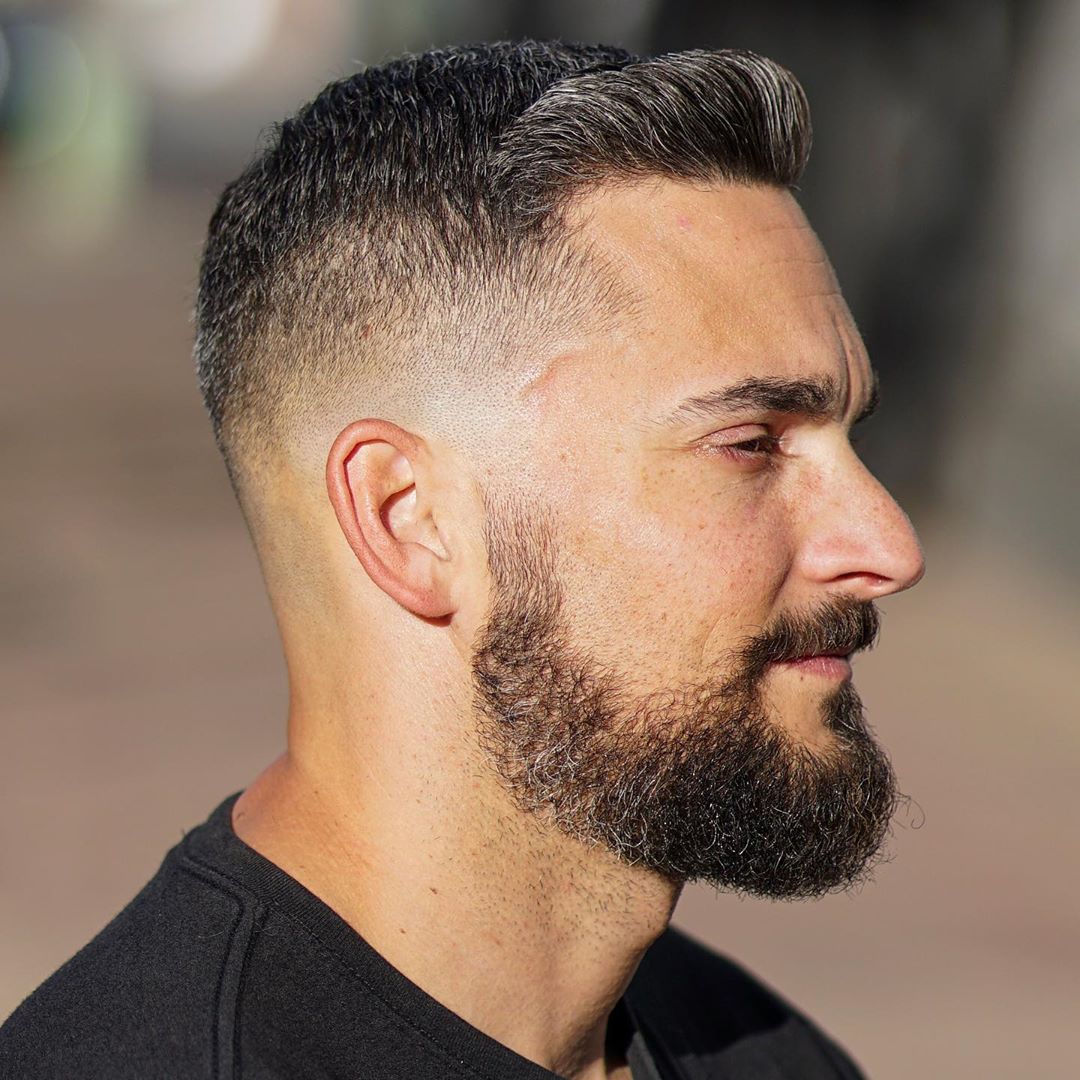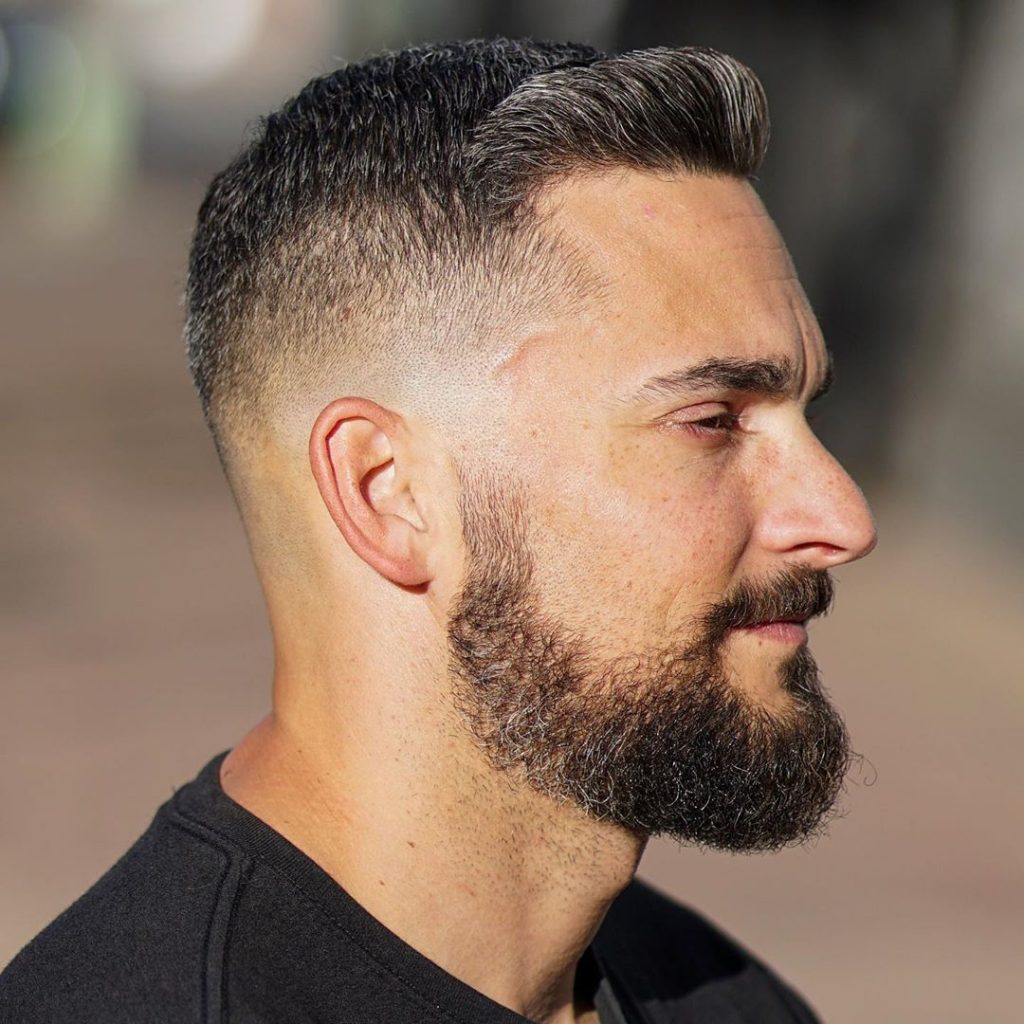 The crew cut did start out as a short but stylish haircut and still is. Here's the same classic cut with modern styling up into a quiff.
By definition the crew cut is longer at the forehead. This is as short as gets while
Short Crew Cut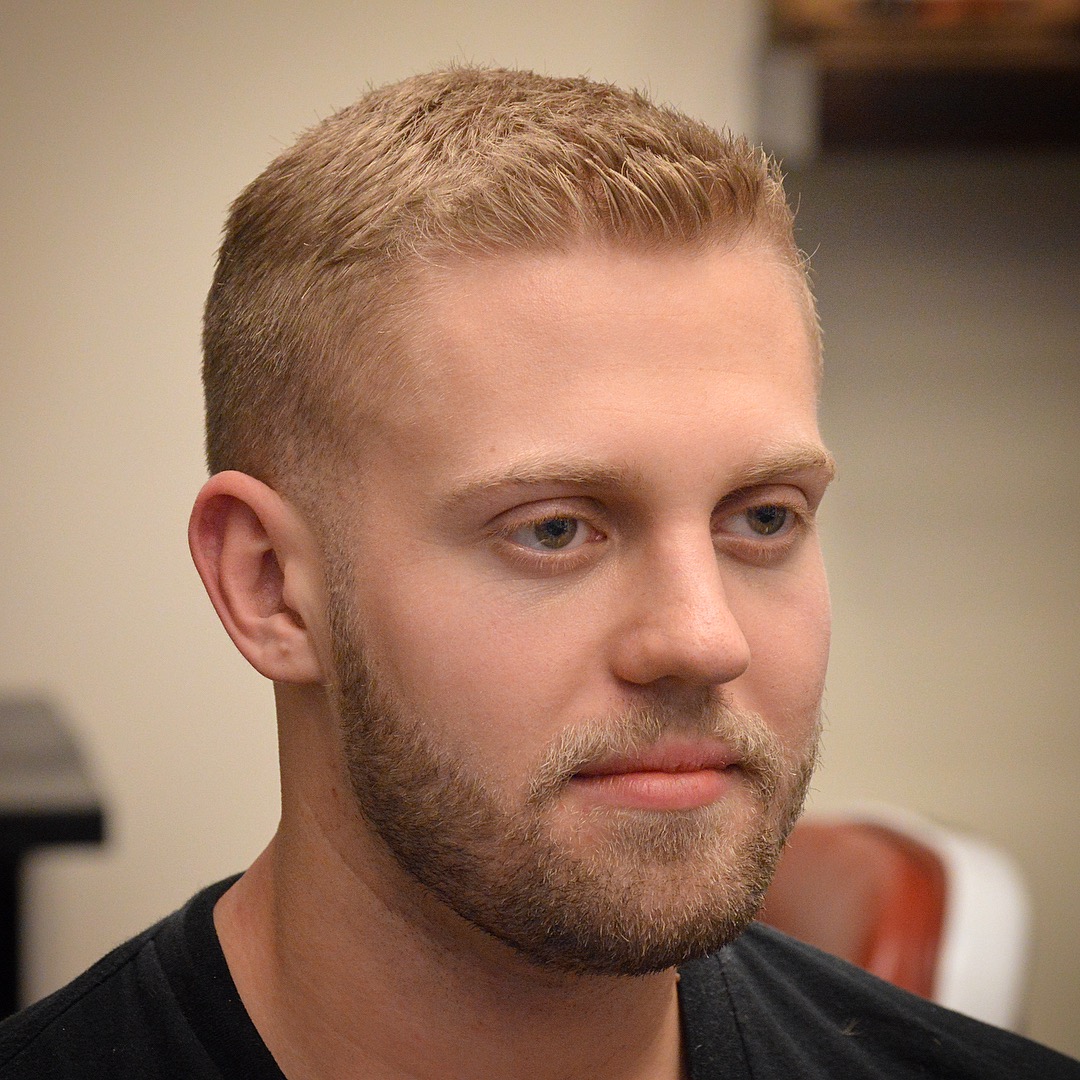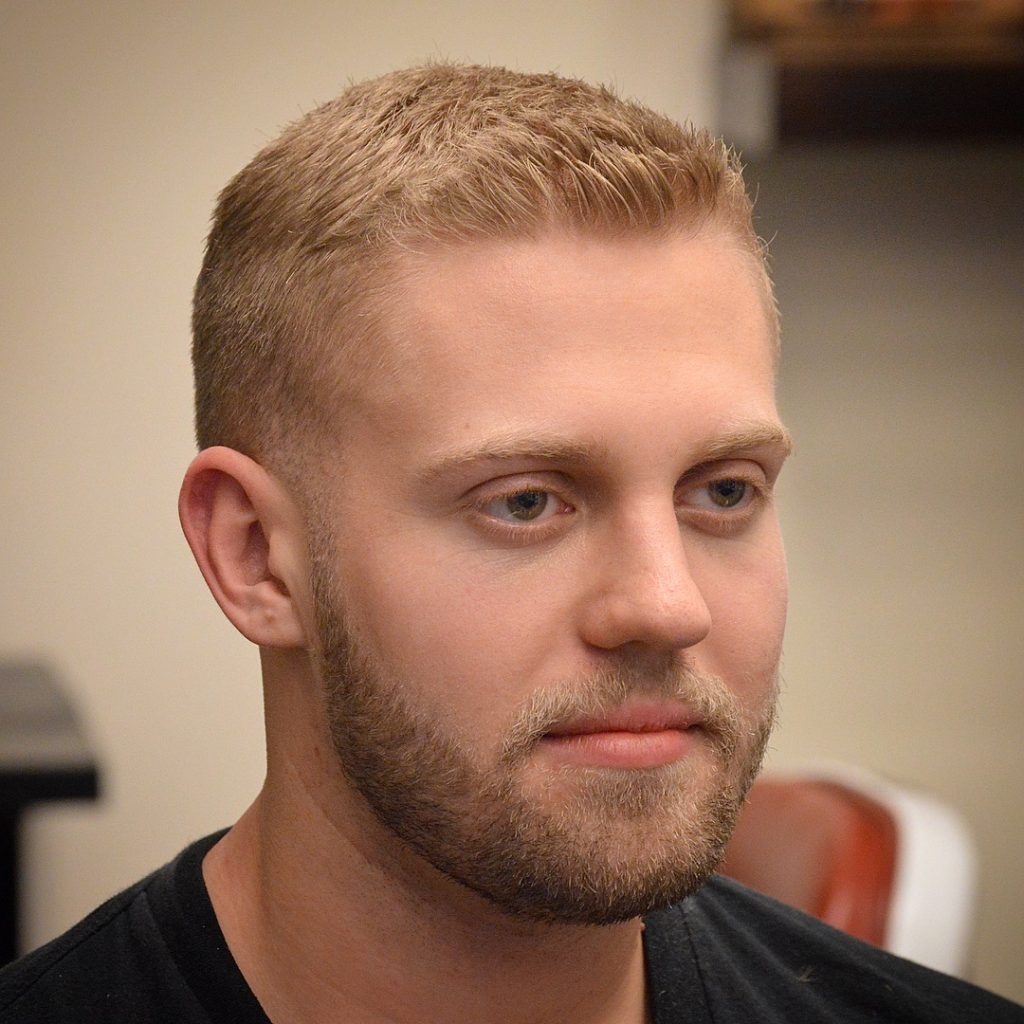 The crew cut can be short, medium, and long. The difference is in the length at the forehead. This ultra short cut looks great styled straight up.
Medium Crew Cut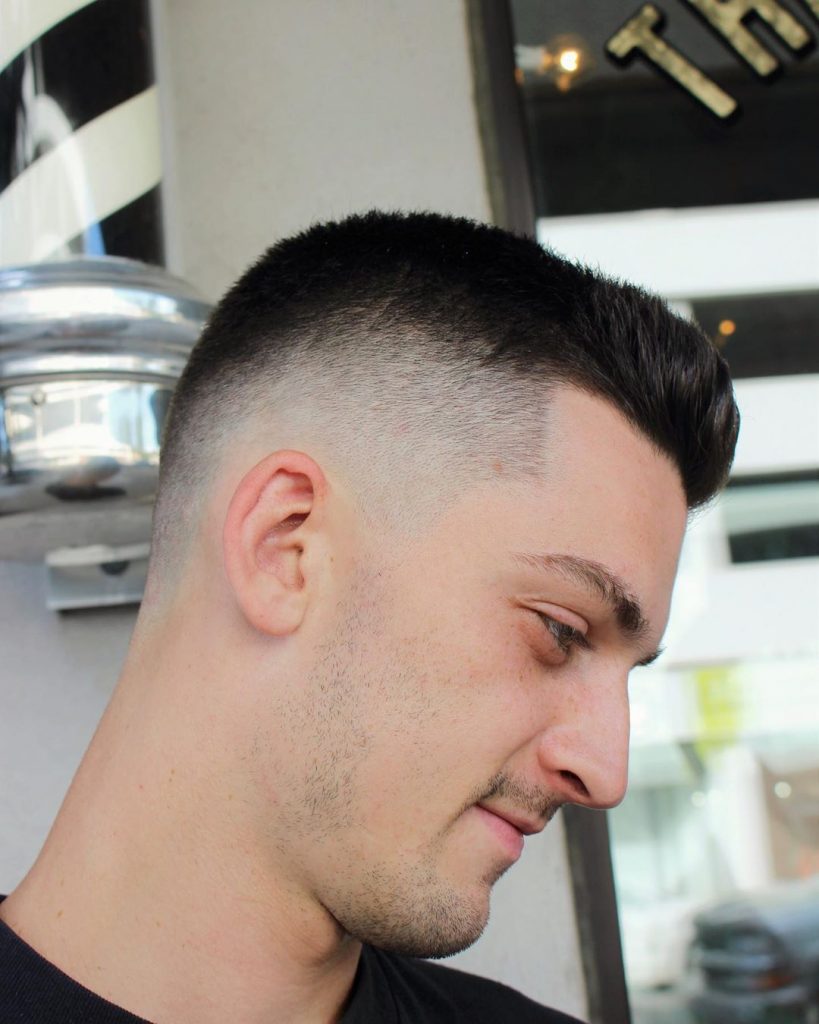 Here's that same crew cut shape with a bit more length. It's a good option for guys with thick hair that balances short length while leaving hair full.
Long Crew Cut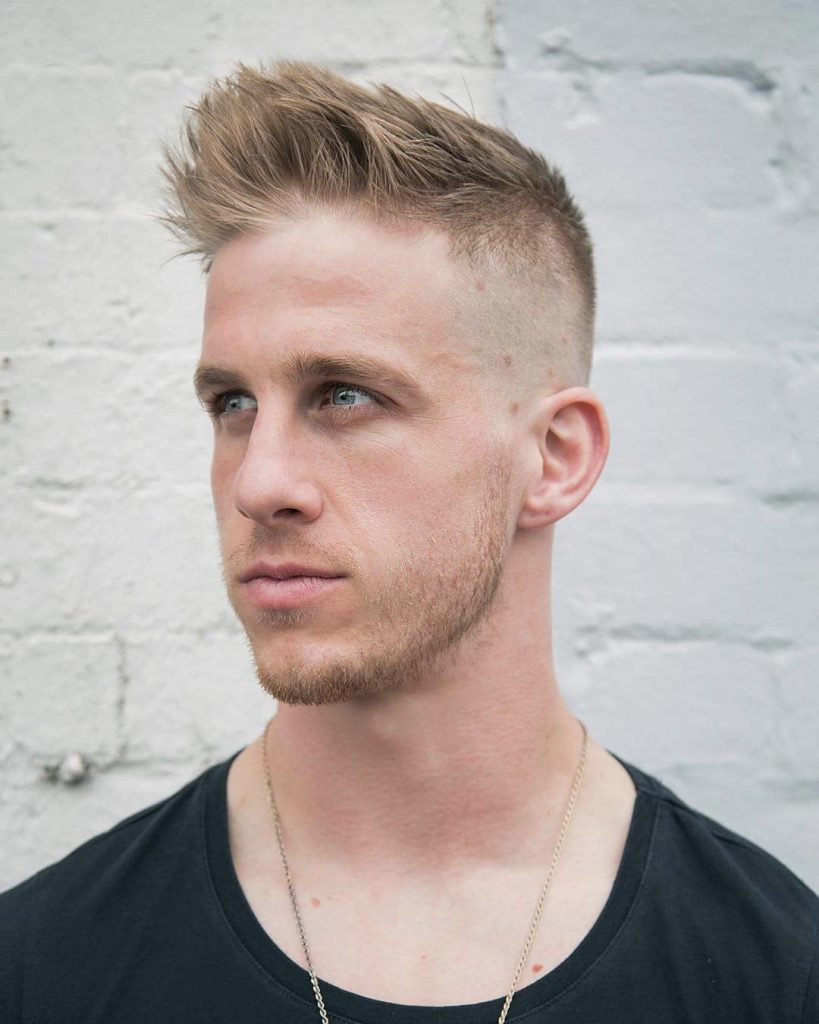 Even longer hair at the front can be spiked, pomped, or quiffed.
Crew Cut Fade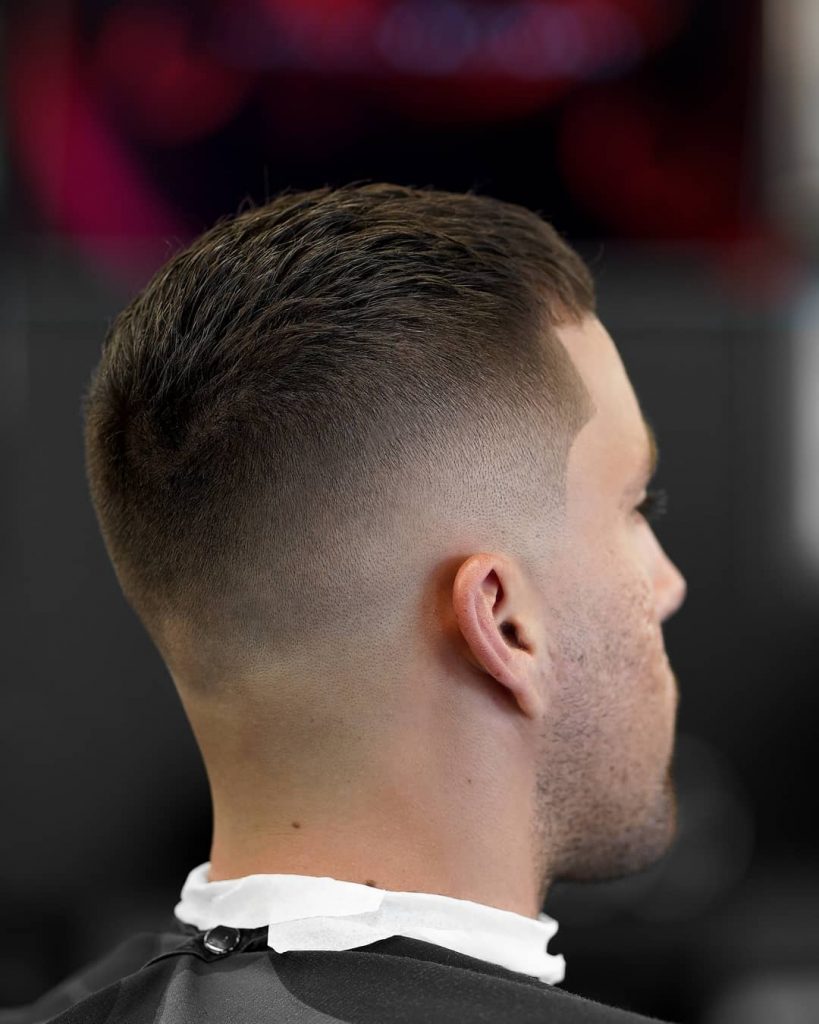 A crew cut is frequently worn with a fade around the sides. This drop fade is fresh but it could also be low, mid or high fade.
Side Swept Crew Cut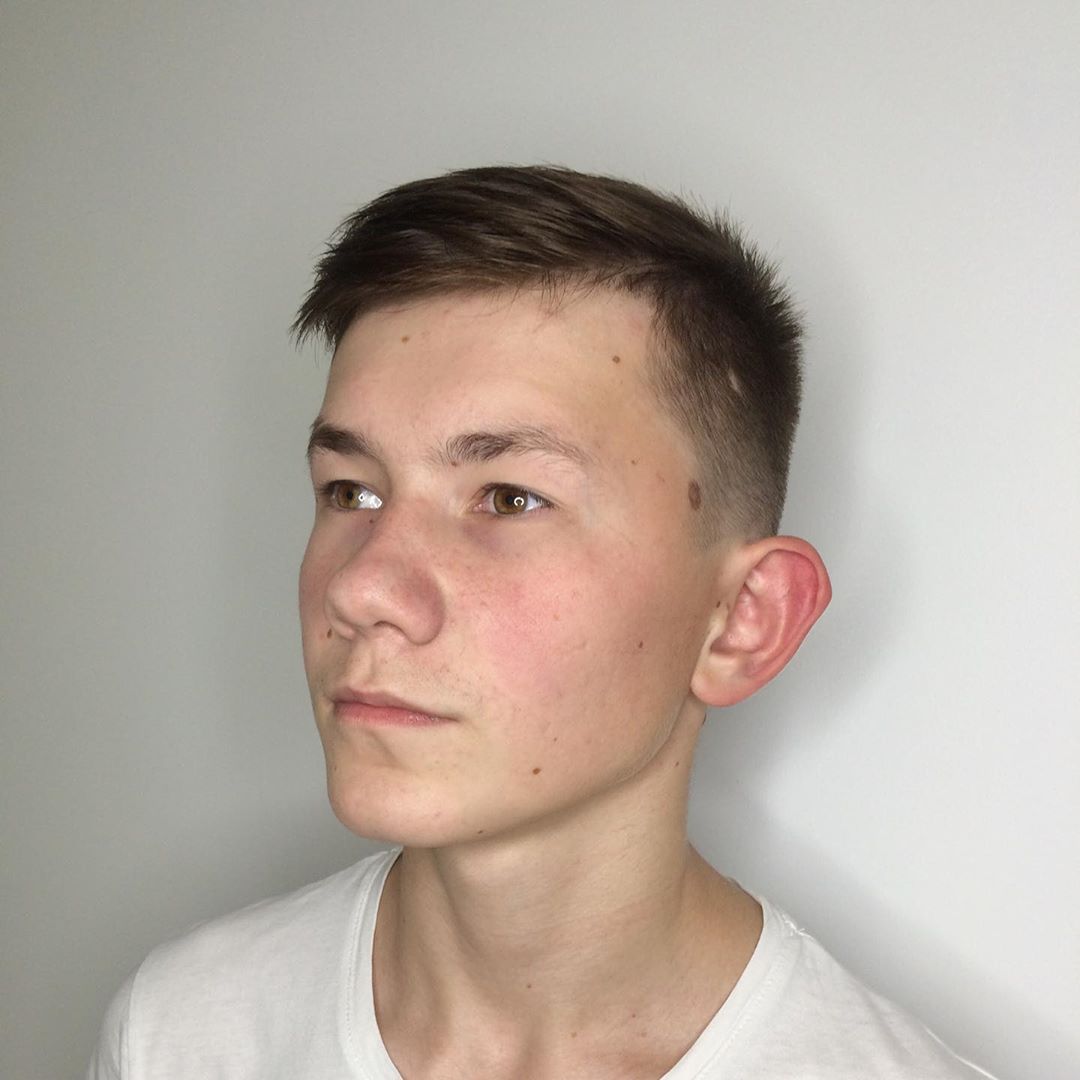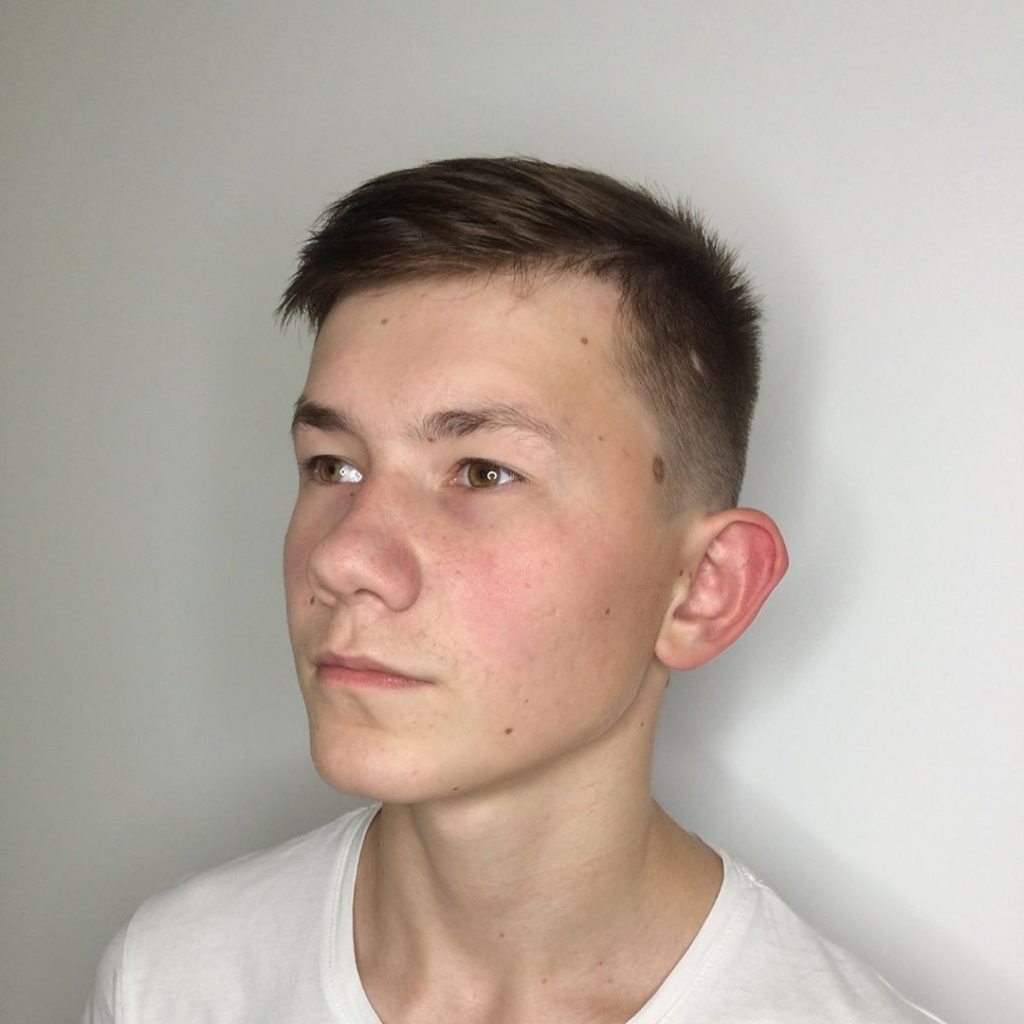 Crew cuts of any length can be worn swept over to one side.
Military Crew Cut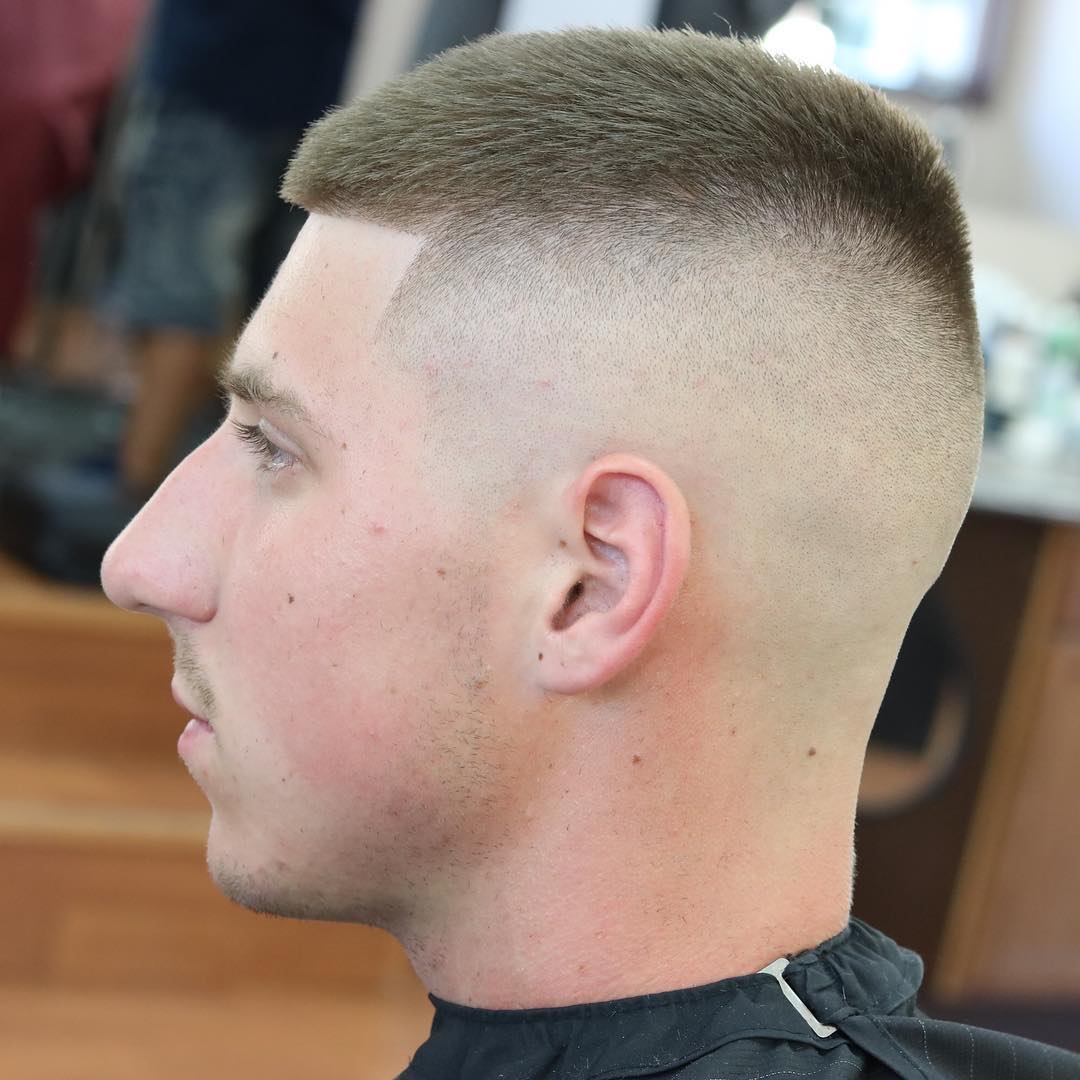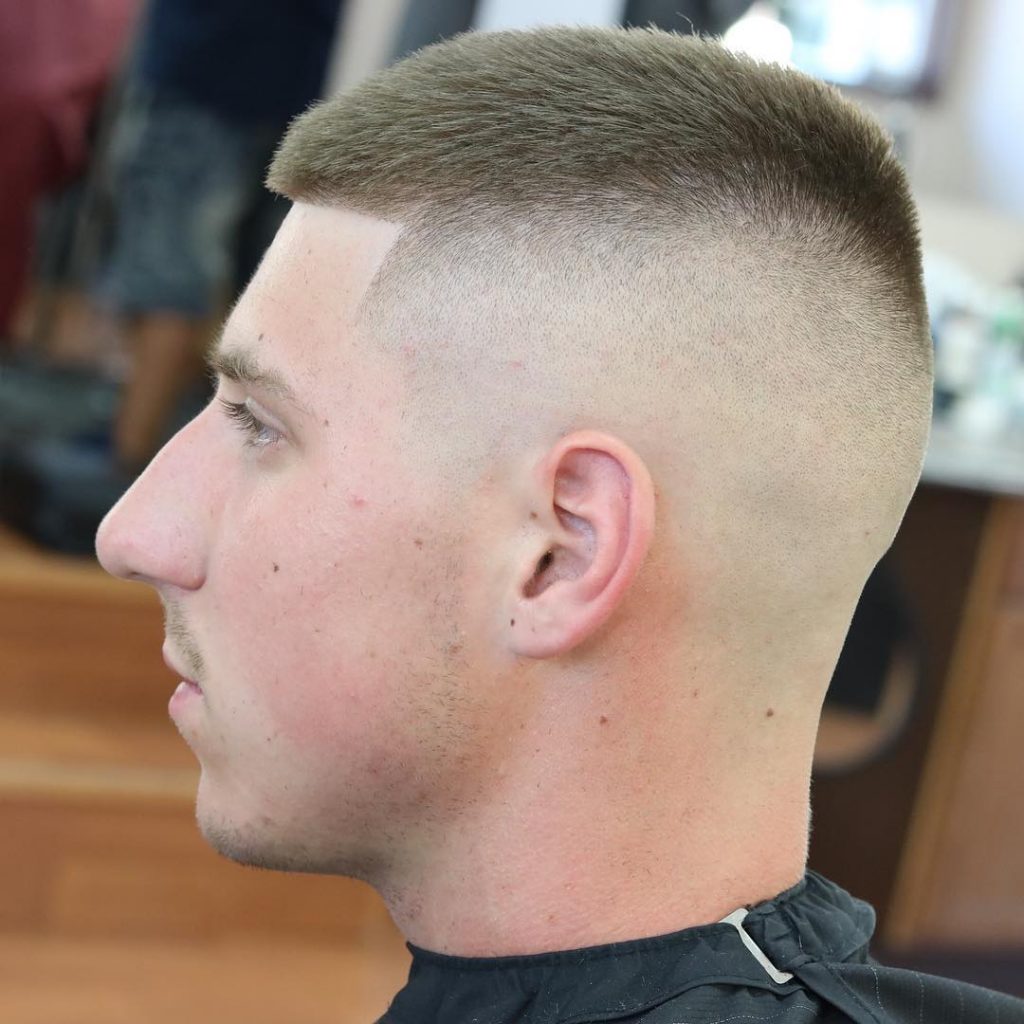 The military version of the crew cut is ultra short and usually high and tight.
Boys Crew Cut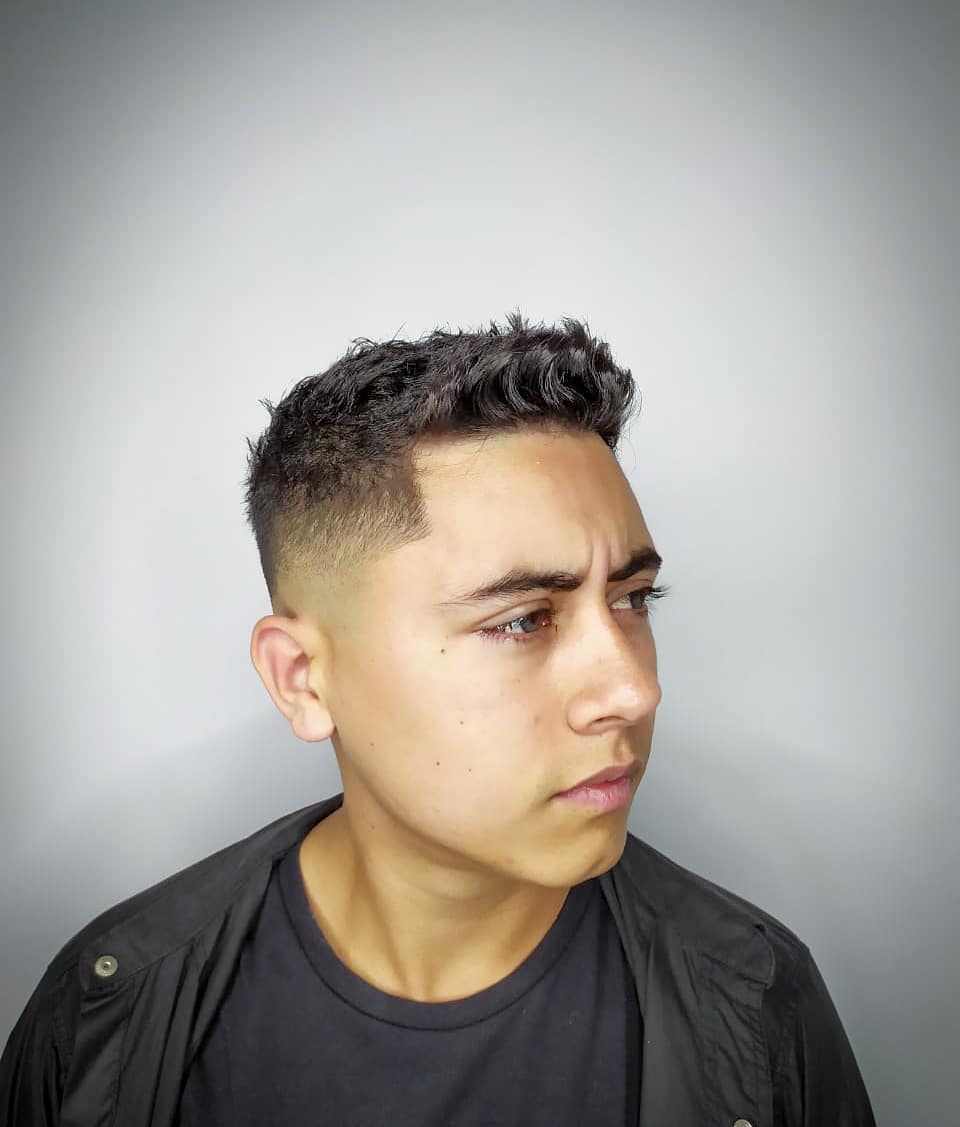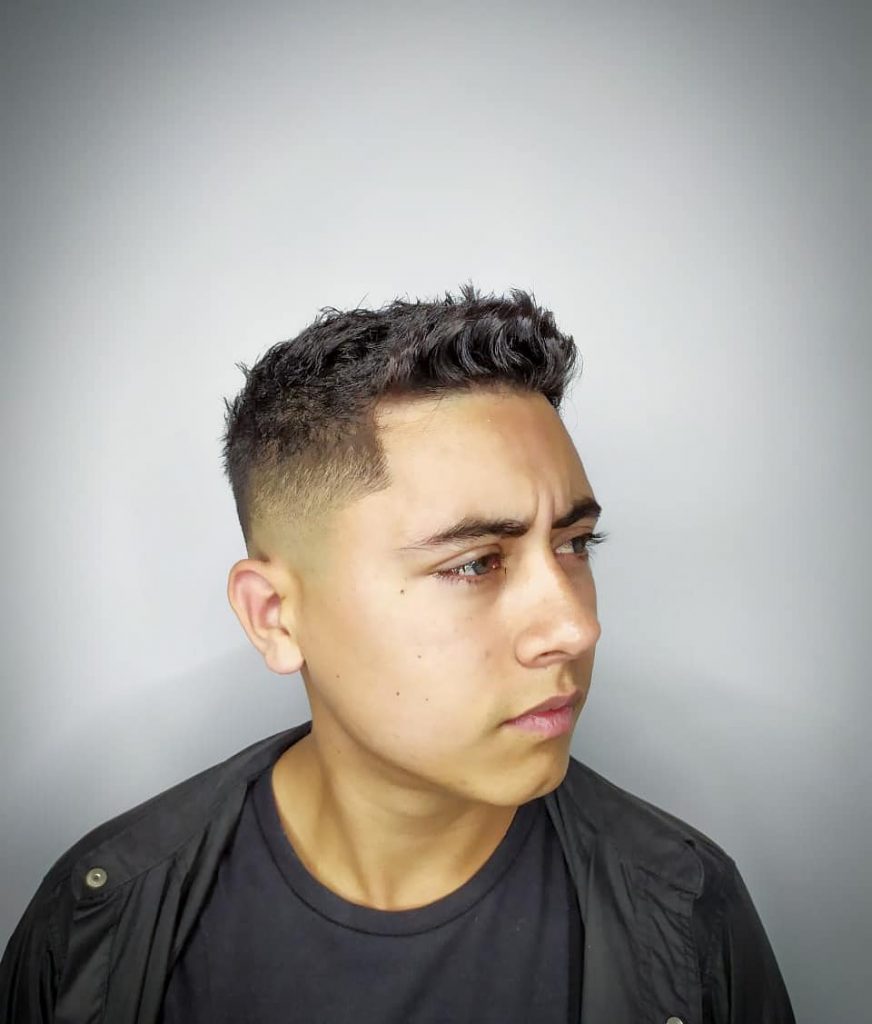 The crew cut is a cute short haircut for guys of all ages and hair types, including boys and teens.
Tapered Crew Cut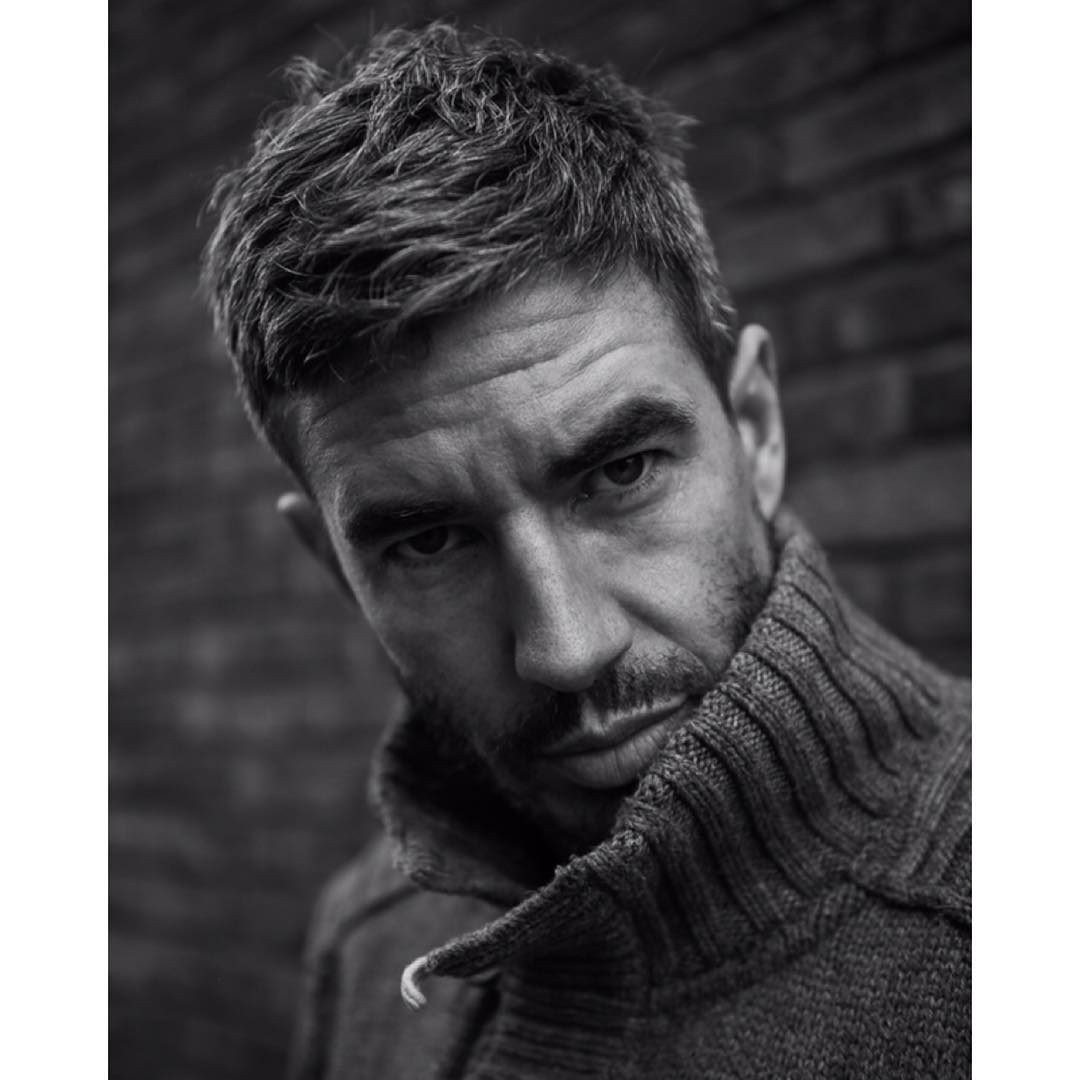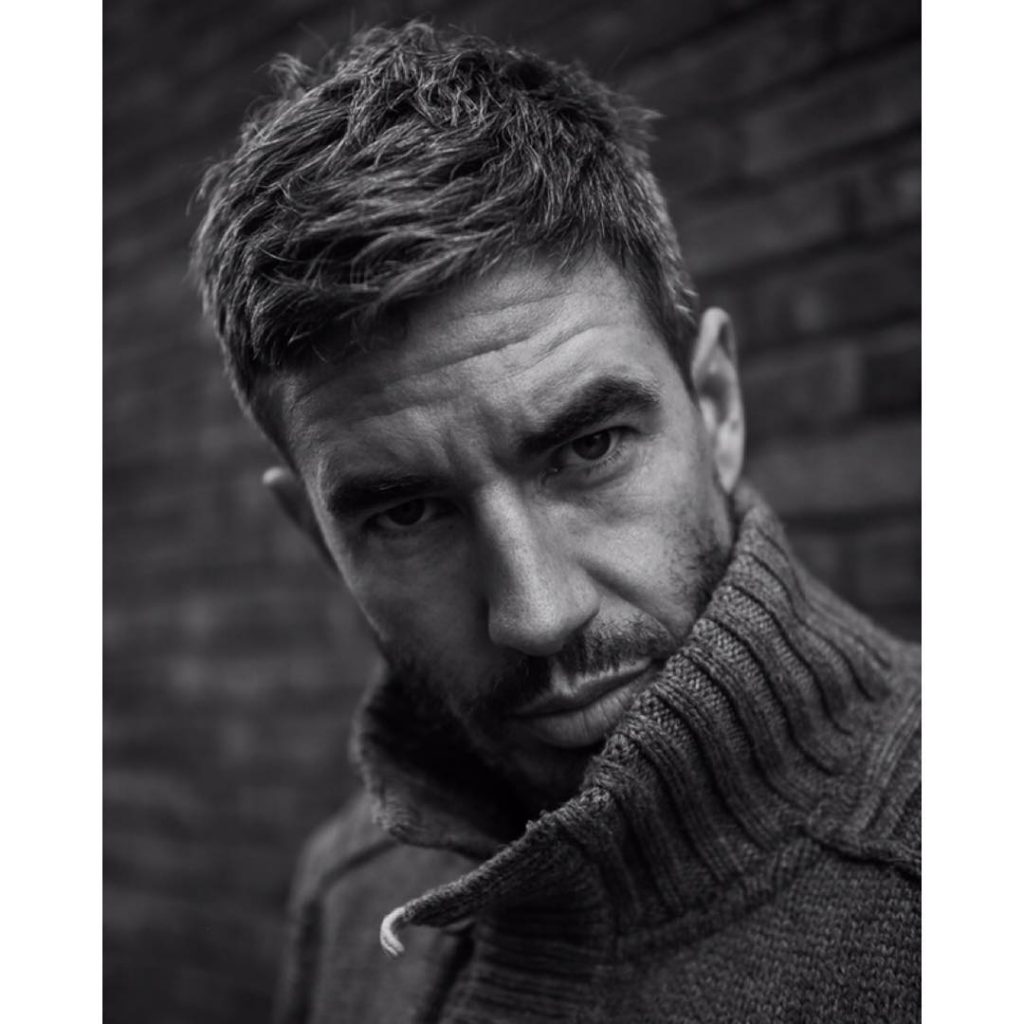 With tapered sides and a textured top, this crew cut is reminiscent of style icons like Paul Newman and Steve McQueen.
Ivy League Crew Cut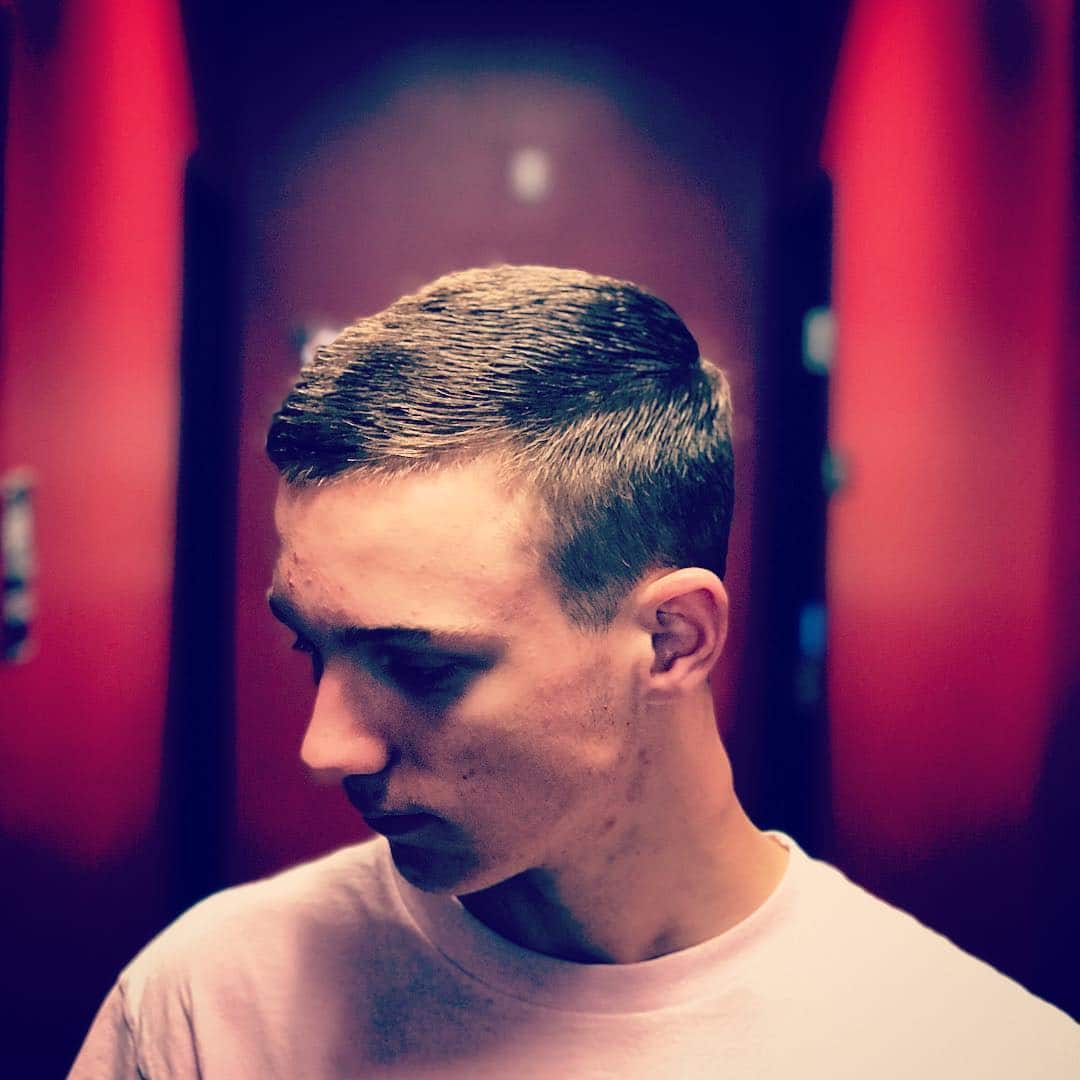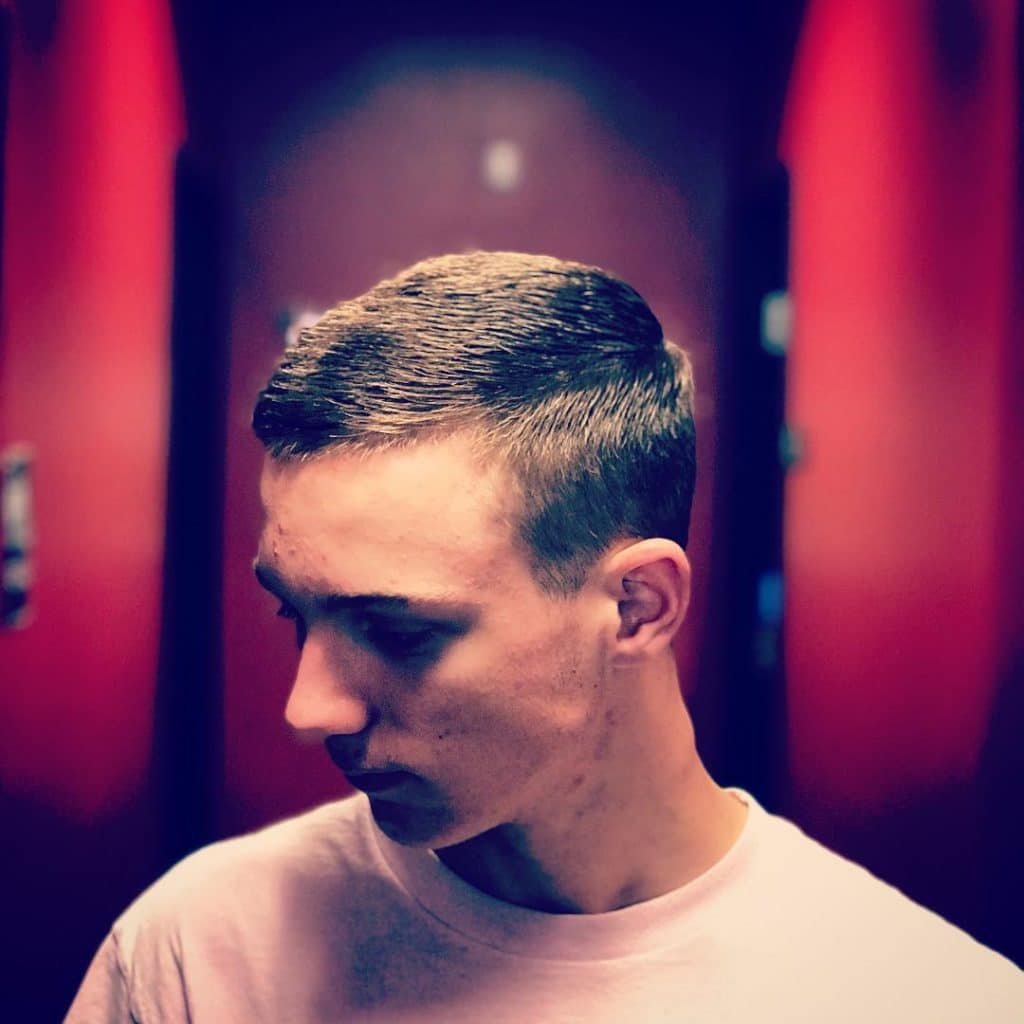 Add a side part and comb over to transform a crew cut into an Ivy League.
Messy Crew Cut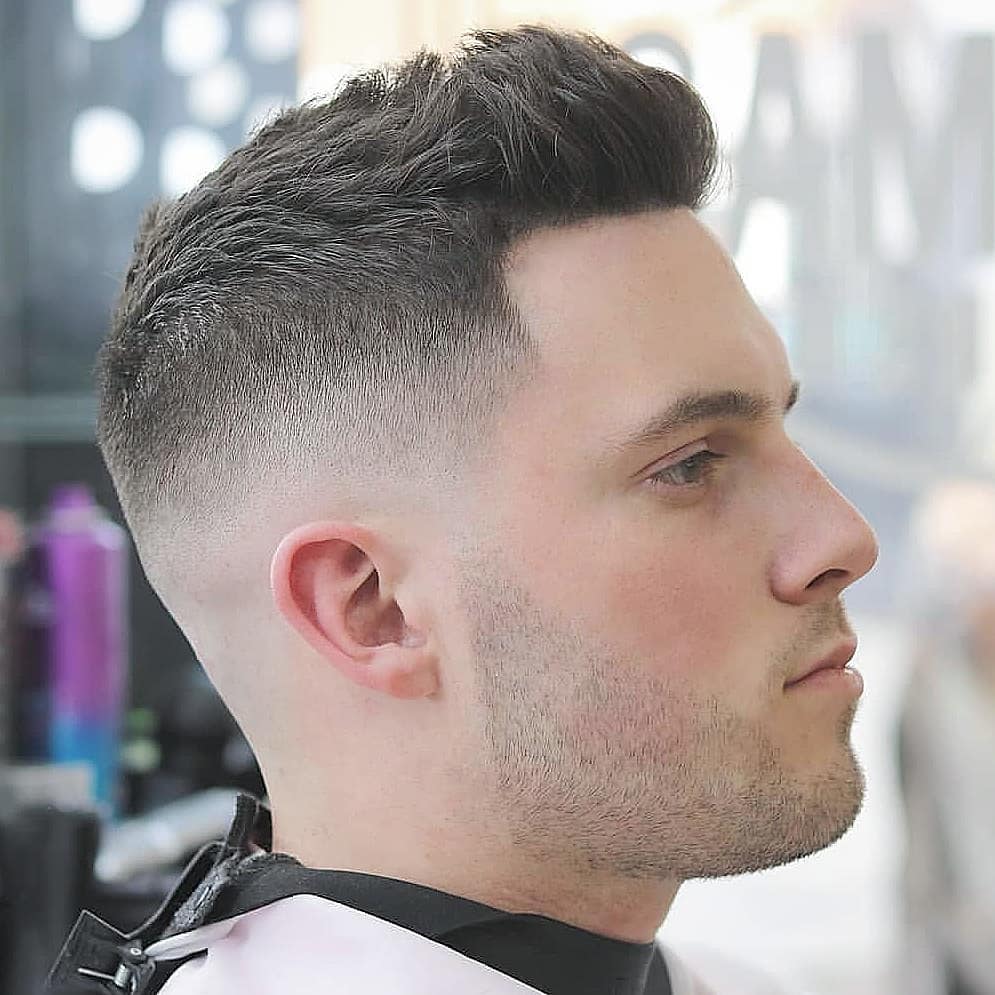 Use a styling powder or texture enhancing pomade to get this cool, slightly messy look.
High Fade Crew Cut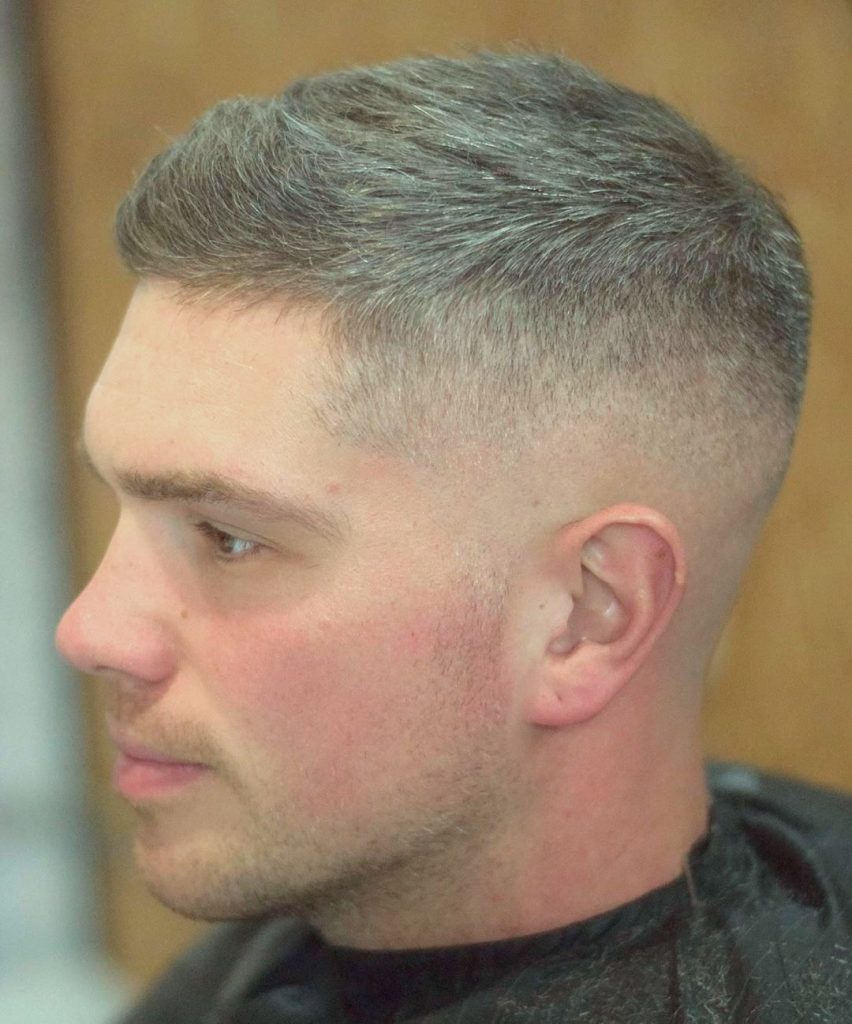 This fade begins up high and goes down to the skin, concentrating length on the top of the head.
Textured Crew Cut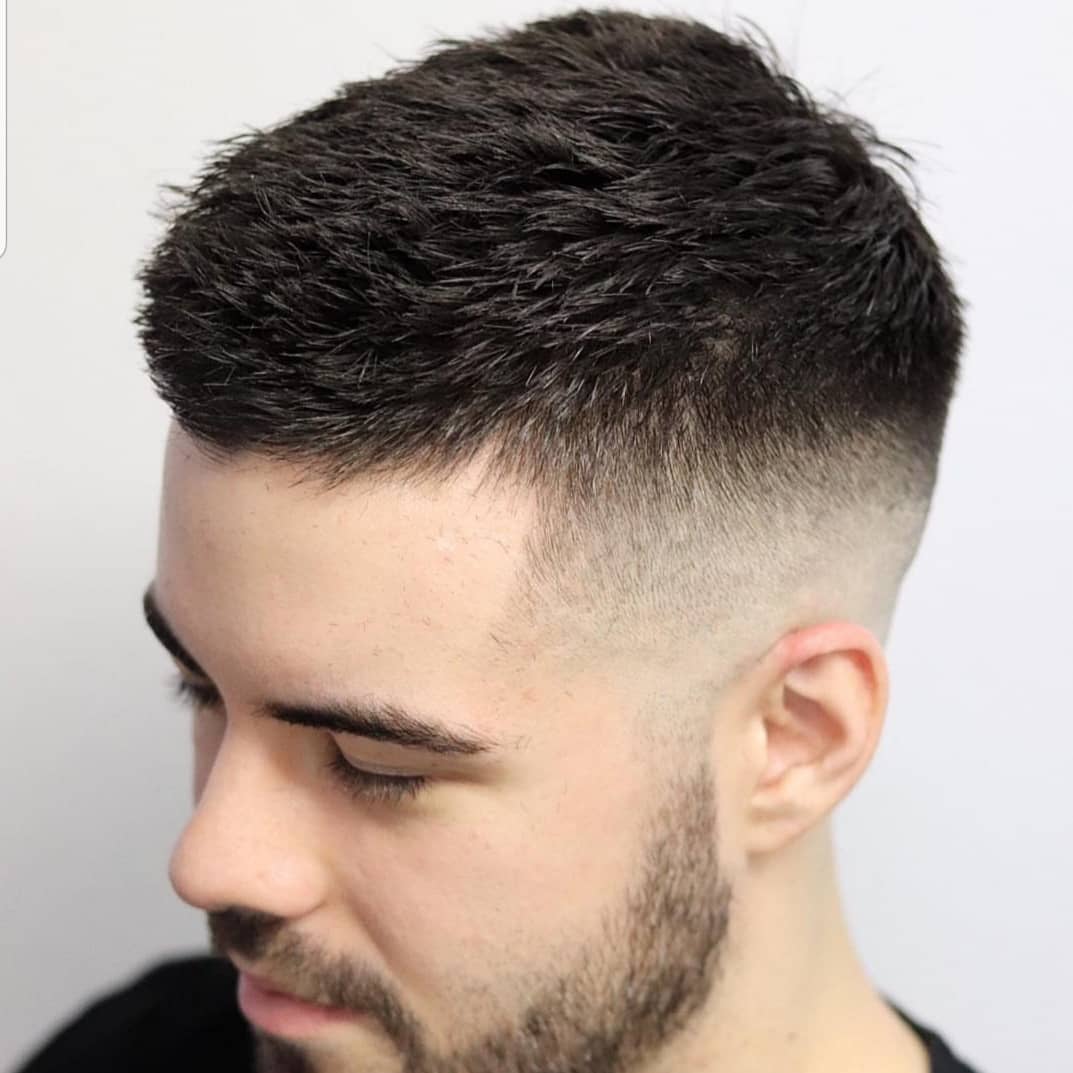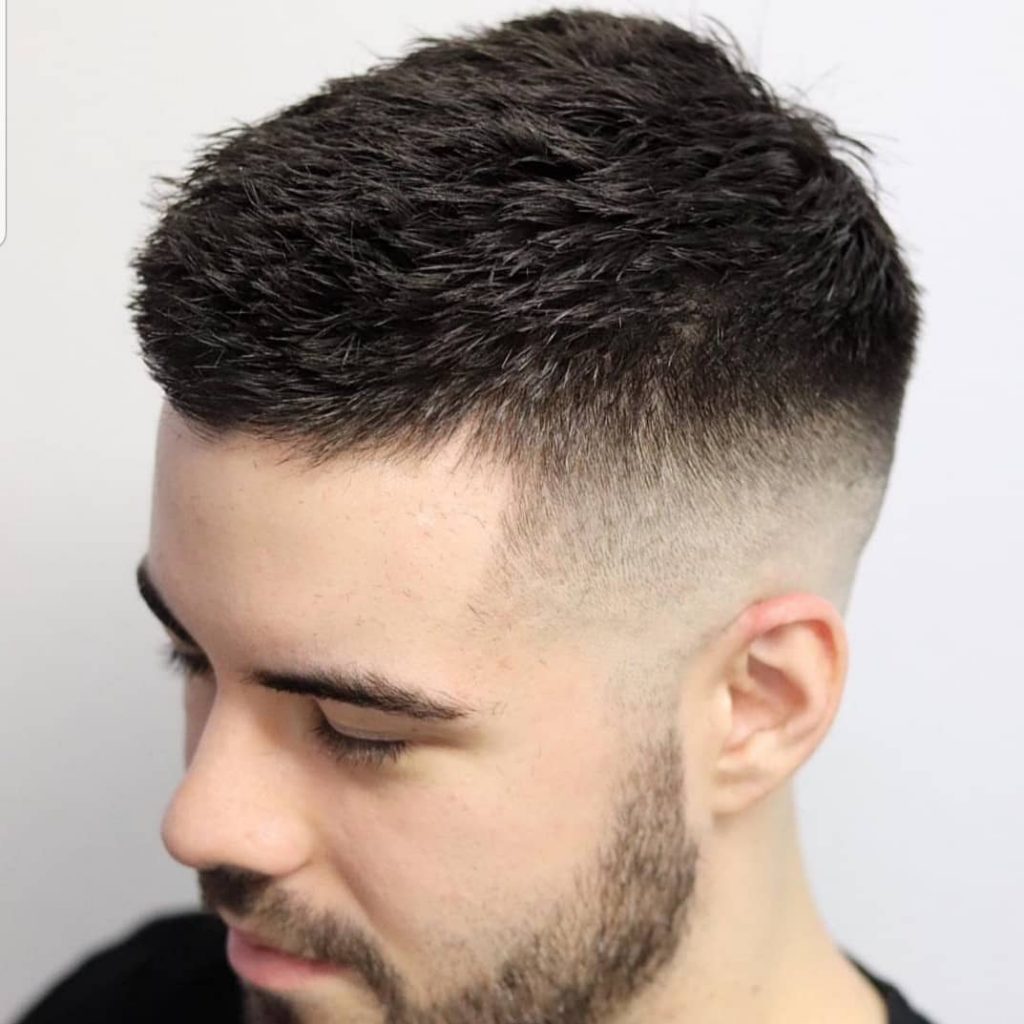 Textured styling is one of the top men's hair trends that can be added to any haircut.
Crew Cut Comb Over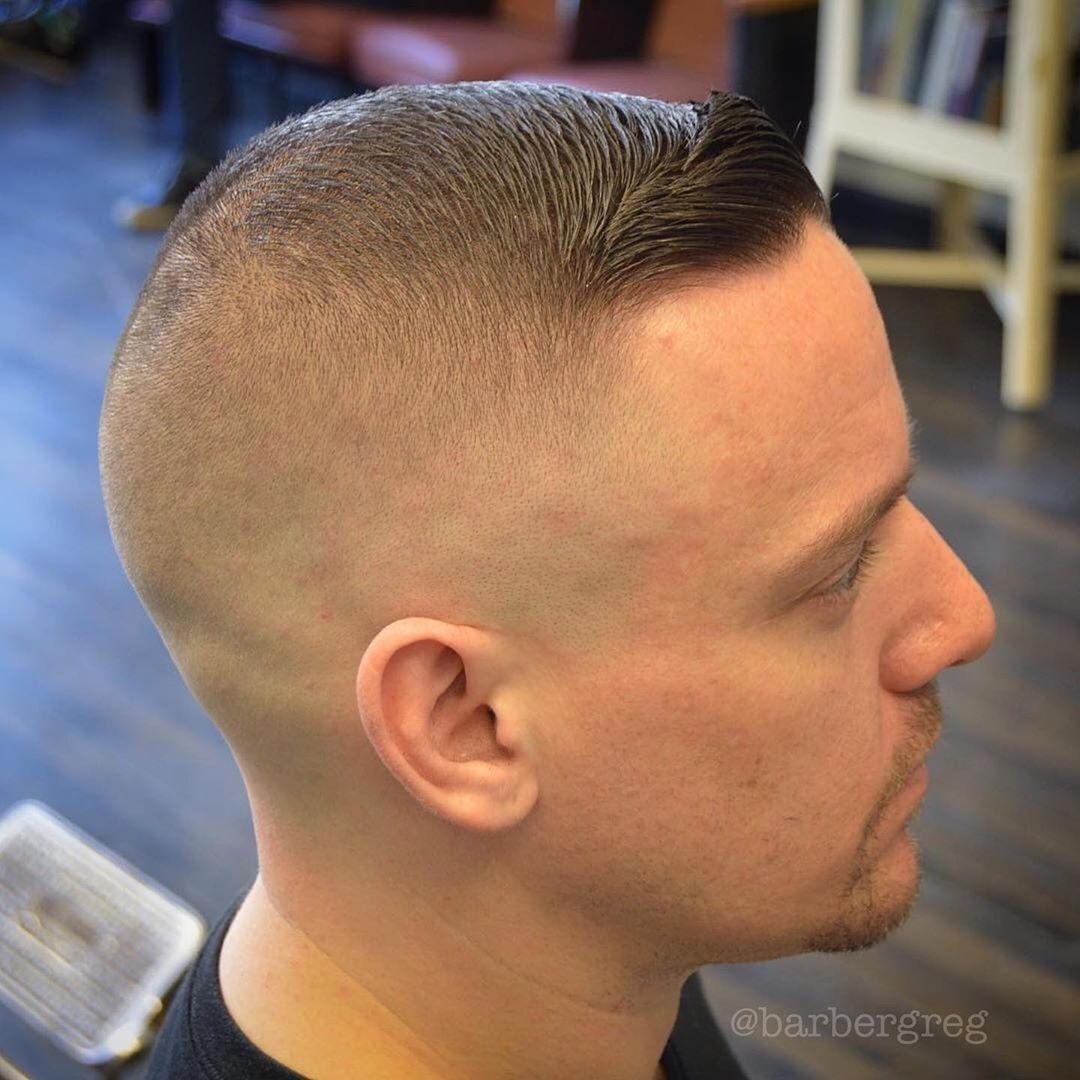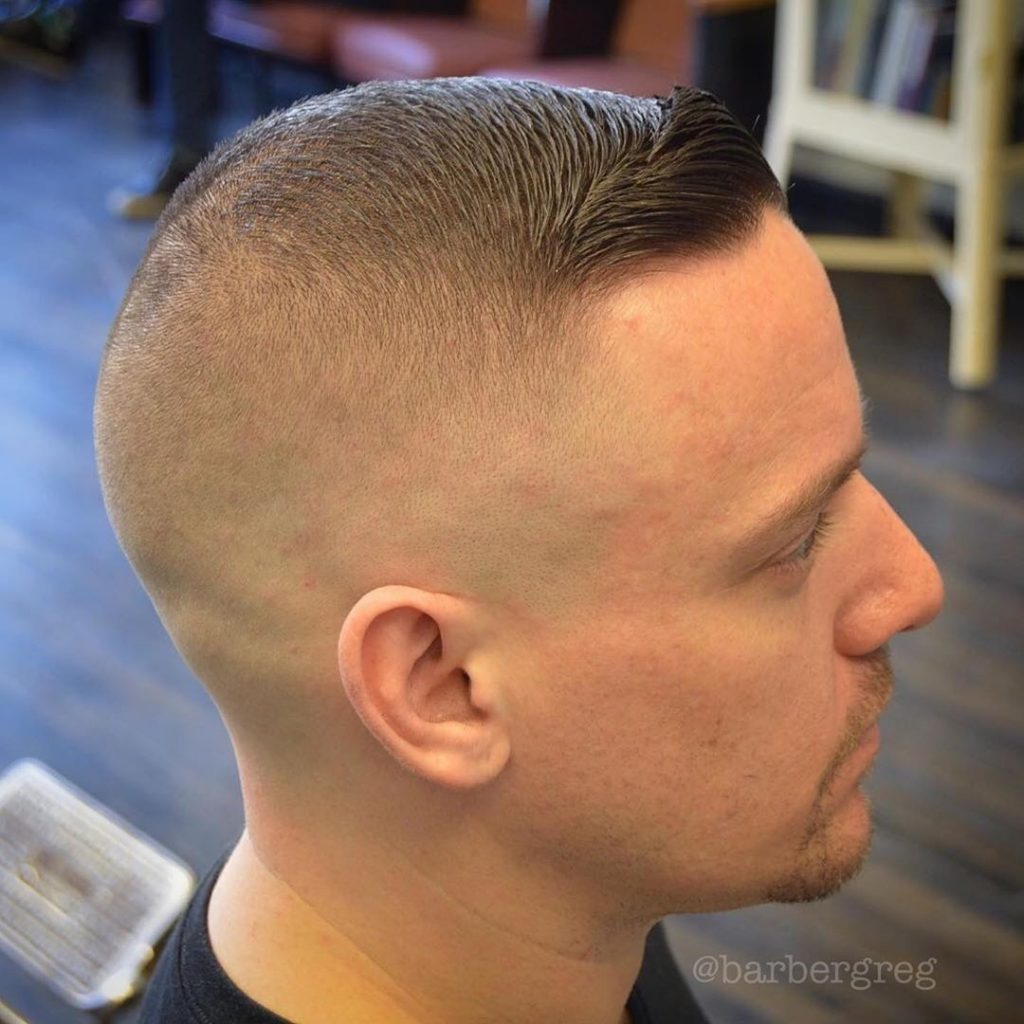 This short crew cut is combed over from the back and at the quiff at the front.
Crew Cut with Beard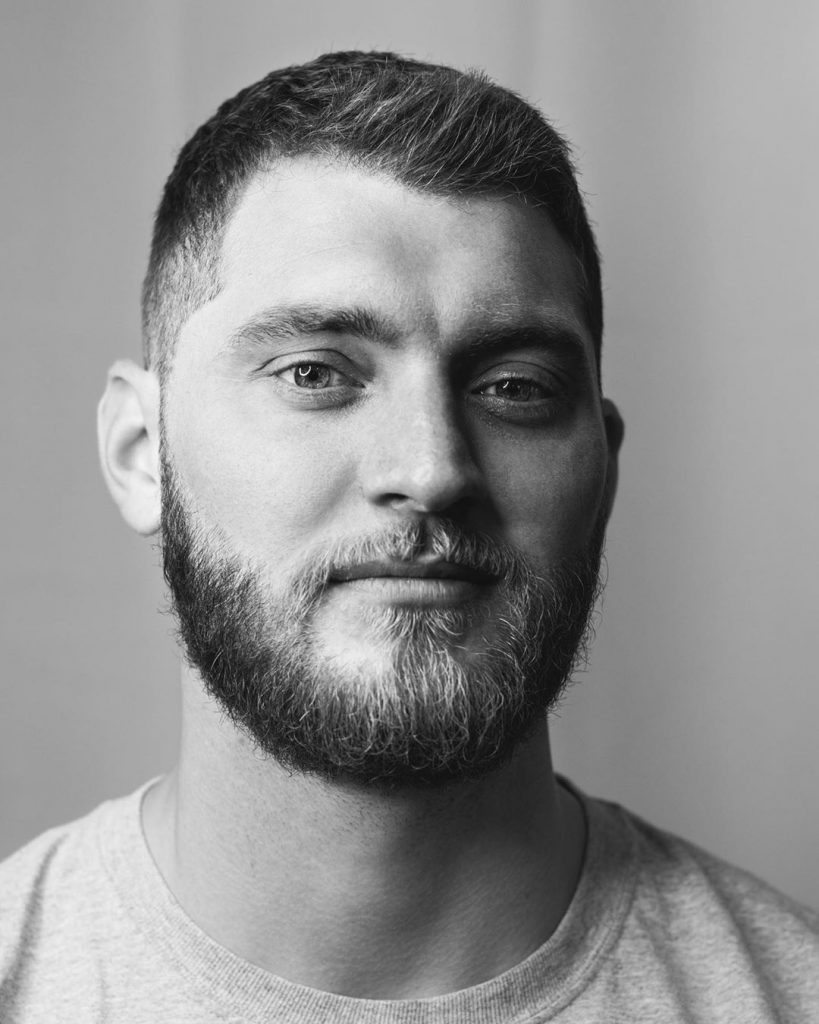 It's not regulation but a crew cut looks great with a beard. This version is very balanced between facial hair and a medium crew.
High and Tight Crew Cut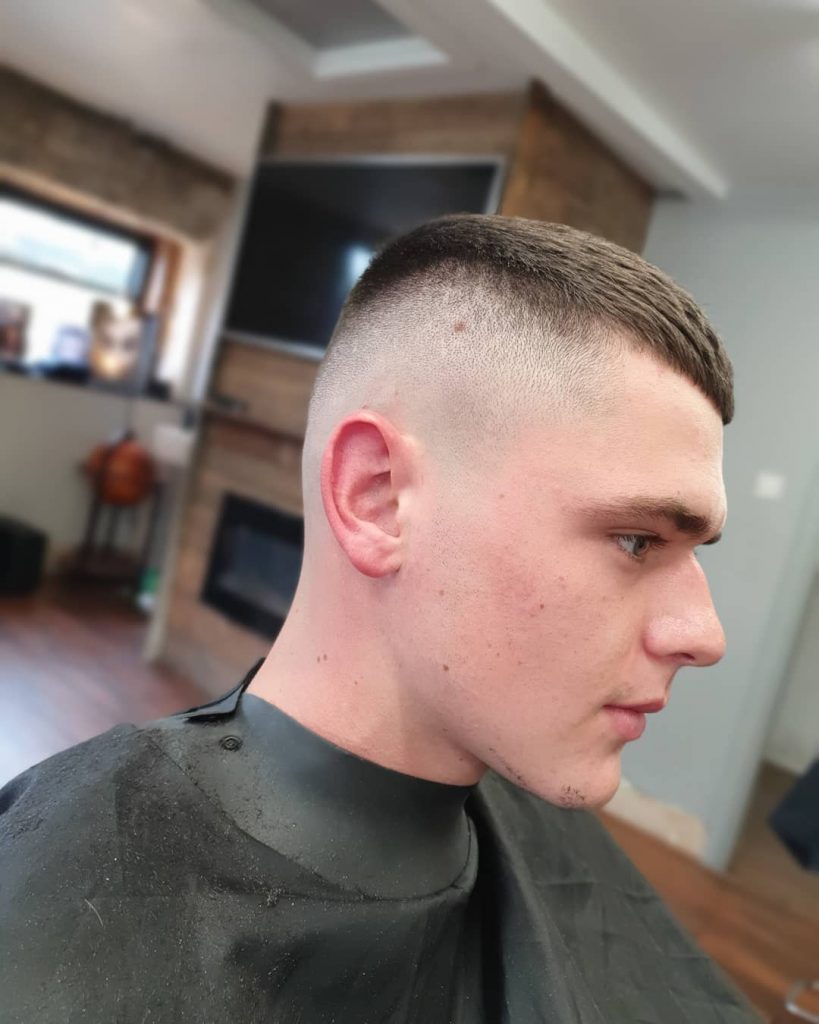 A high and tight keeps hair up high on the head with tight sides. Here's the crew cut version.
Flat Top Crew Cut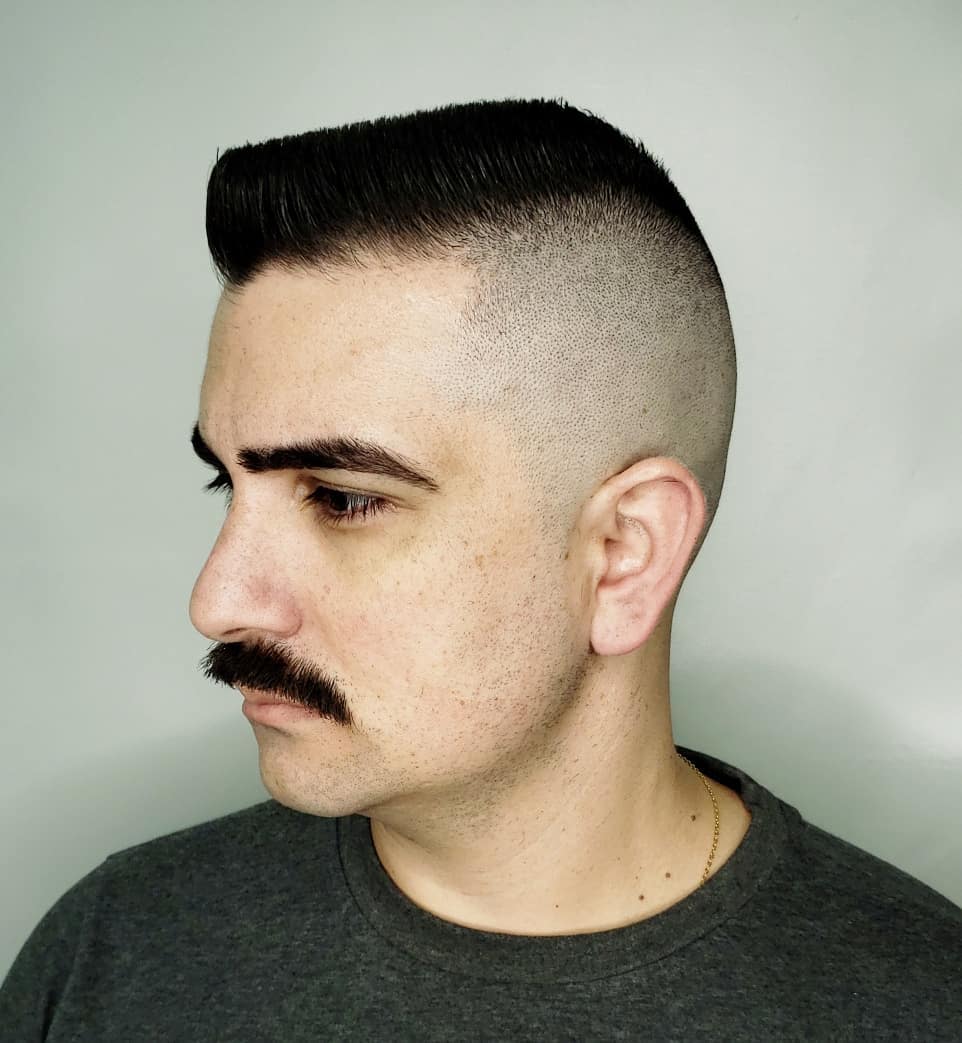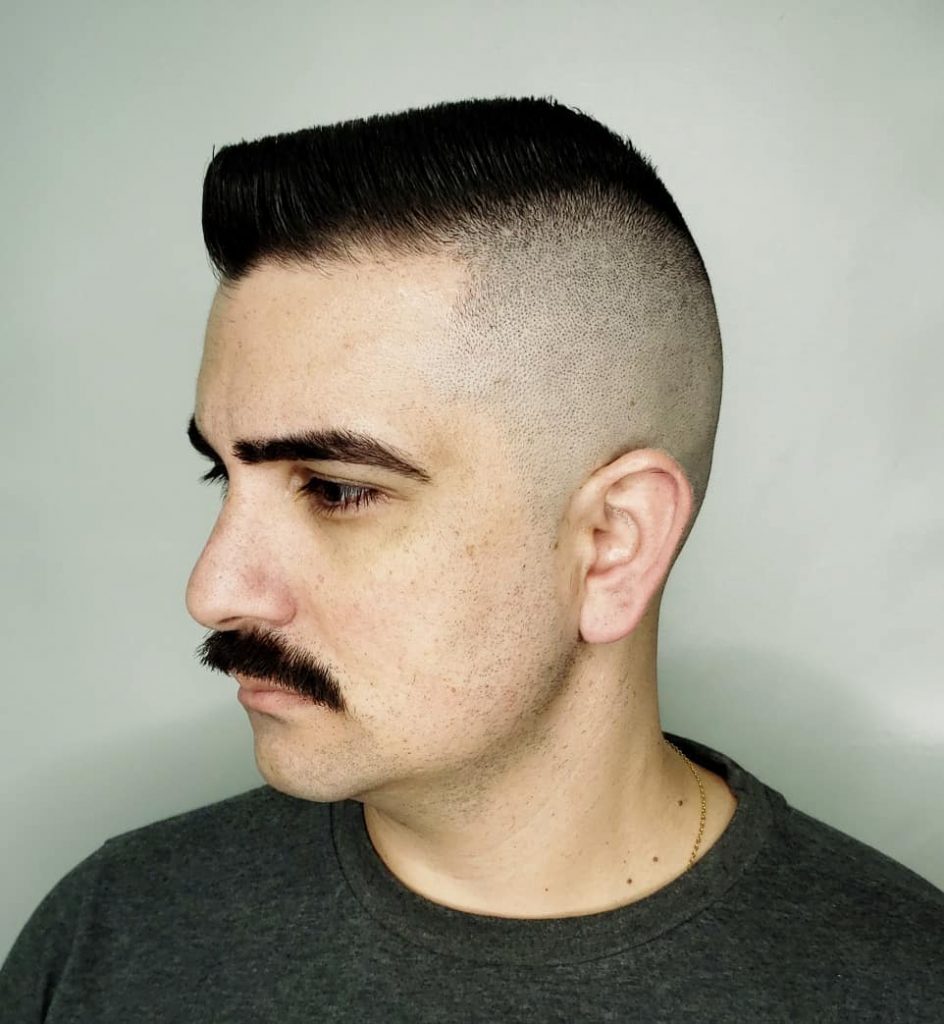 The crew cut flat top is longer at the front than the back but maintains that flat line of hair on top.
Cool Crew Cut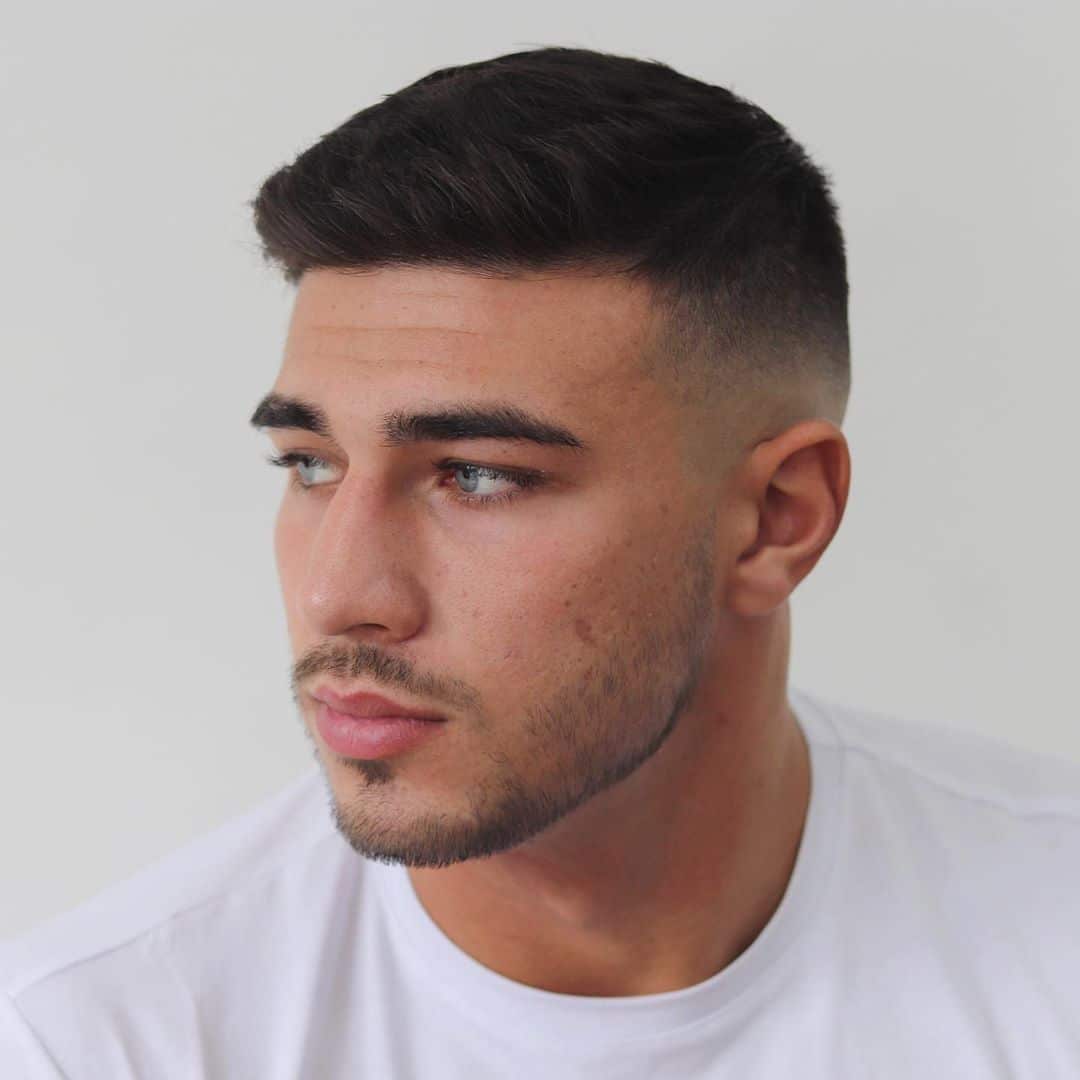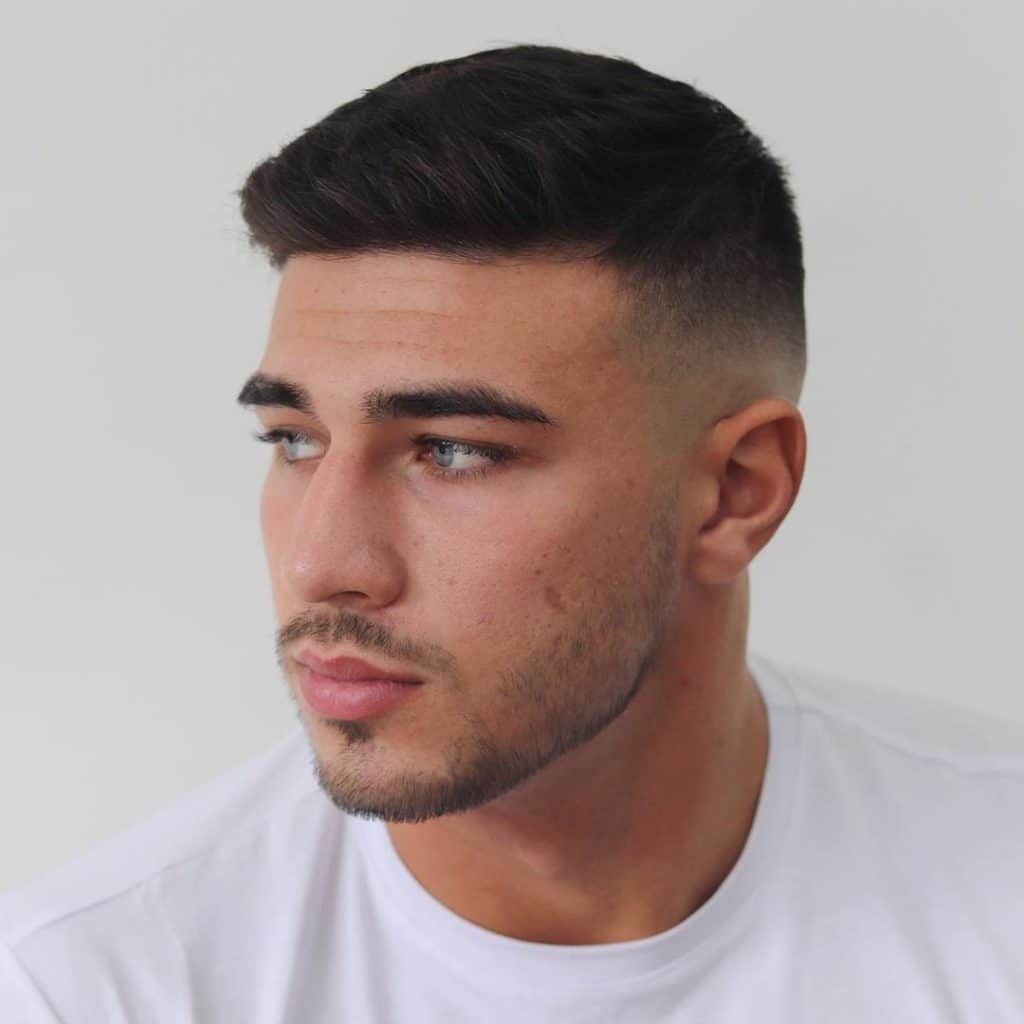 The crew cut is can be clean cut, professional, and cool all the same time.
Crew Cut Thinning Hair Or Balding Hair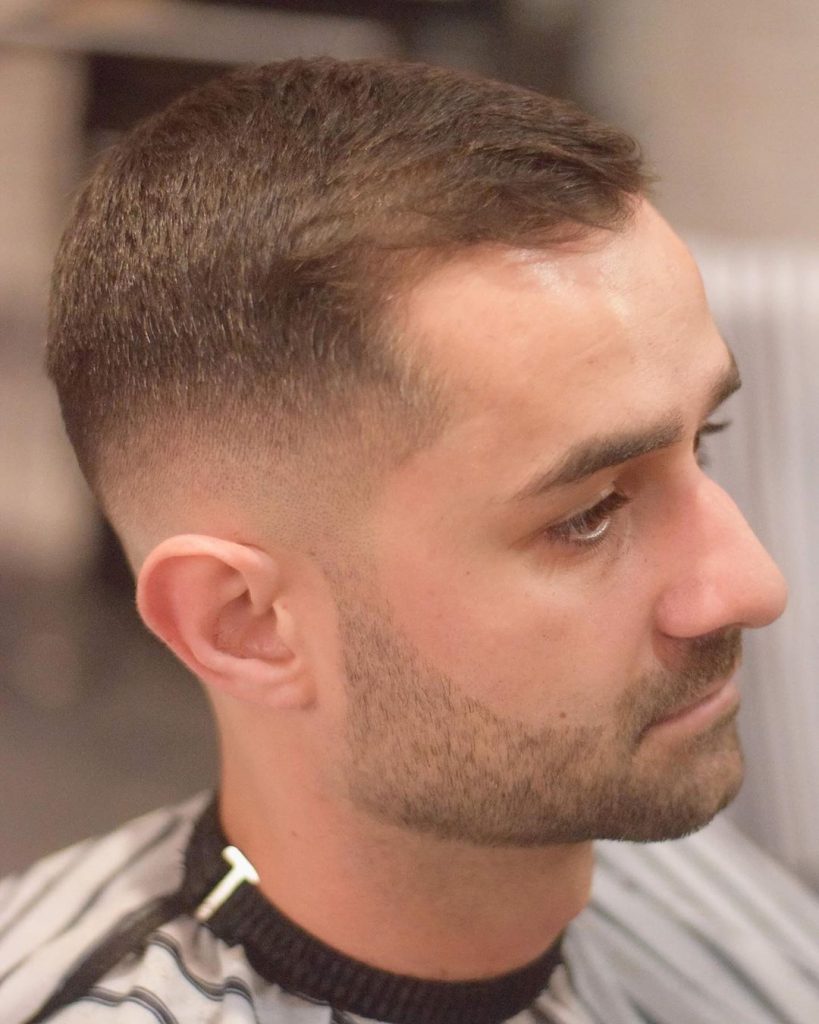 Shorter haircuts can flatter thinning hair because they minimize the difference between regular and thinner hair. This short crew cut works well for receding hair lines, thin hair, and bald spots because it has some coverage but no too much.
Side Part Crew Cut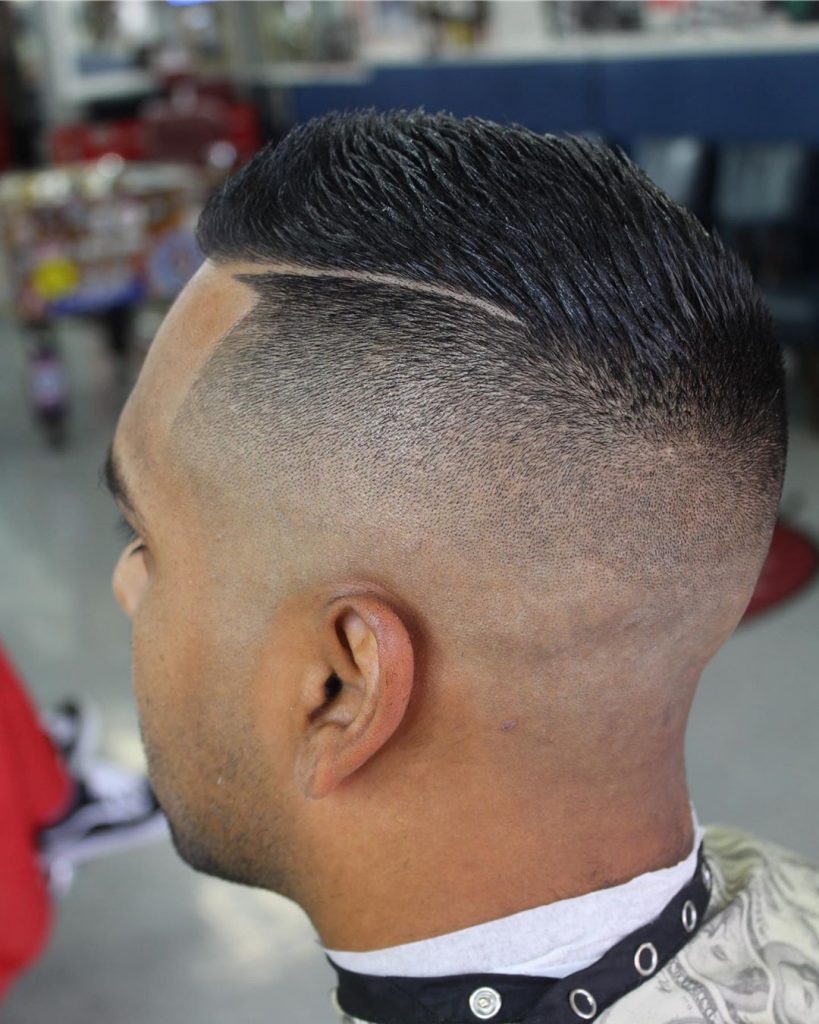 Sure you can comb a part into crew cut but this hard part is shaved in.
Skin Fade Crew Cut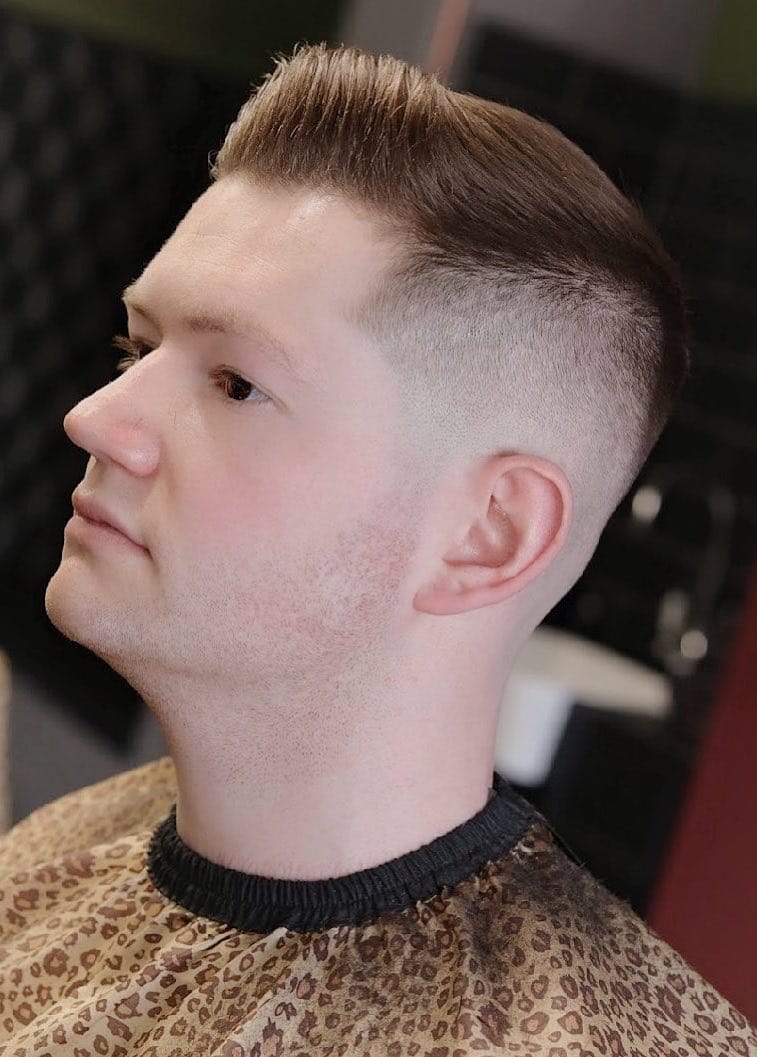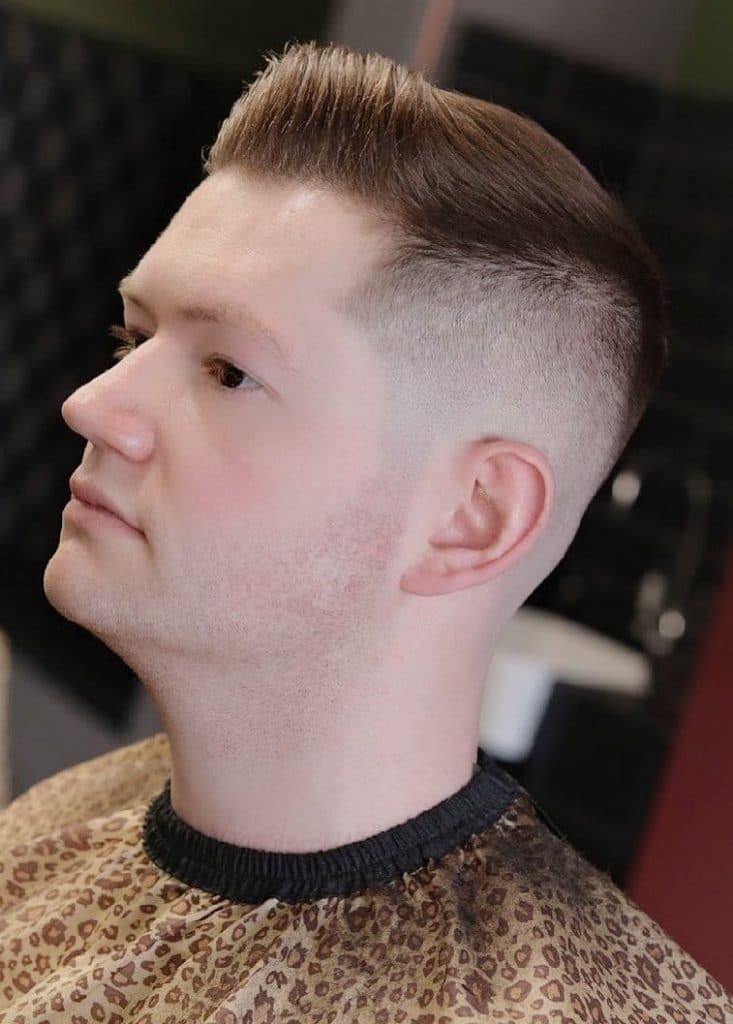 A skin fade goes right down to the skin, adding to the military effect of a crew cut.