Curl patterns vary but the best curly haircuts, hairstyles, and products for men are the same. Curly hair is a spectrum from S-shaped waves, ringlet curls, tight coils, to Z-shaped kinky hair. As the curl shape gets tighter, hair tends to be drier and more fragile. That just means you need more conditioner and some special treatment.
Here's how to take care of curly hair with the right products plus 40 short, medium, and long haircuts and hairstyles.
Curly Hair Products For Men
The best curly hair products for men are designed for textured hair. Curls have different needs for cleansing, conditioning, and hold so above all else, use products made for curly hair. Textured hair tends to be dry so the focus is on adding moisture and oil to hair.
Here's the low down for the product categories:
Best Curly Hair Shampoo
The purpose of shampoo is more about cleansing the scalp than hair. Some people can get away without shampooing at all and just use water and a scalp massage. That won't work for oilier scalps though. Here are some different options.
Shampoo For Curly Hair
For hair that doesn't get greasy overnight, a curl-specific shampoo and conditioner set should work. Look for one that fits your budget and appeals to your nose. Here's a popular brand.
Moroccan Argan Oil Shampoo and Conditioner – This is an affordable cleansing and conditioning set that smooths and moisturizes hair as well as provides UV protection.
Dry Shampoo
The recommendation for curly hair is to only wash once or twice a week. That doesn't work for everyone though. A dry shampoo soaks up oil at the roots and can add another day between washes. It's also a way to touch up if you hit the gym at lunch and have to head back to work. Again, pick a product that fits your budget.
Co-Wash
Co-wash, short for conditioner only wash, is a fantastic product designed for curly hair. It won't strip hair of moisture but even better, has a focus on cleansing the scalp. It can be used every day. A common hair regimen for curly hair is one wash a week with clarifying shampoo to eliminate product and scalp build-up and co-wash the rest of the time.
Co-wash does not always need to be followed up with conditioner, just check the instructions of your product. Conditioner can also be used as a co-wash, which is just a long way of saying skip the shampoo.
Renpure Vanilla Mint Cleansing Conditioner – This non-foaming system replaces shampoo & conditioner. Tea tree and coconut oils freshen the scalp while shea butter and keratin soften and strengthen hair.
Best Conditioner For Curly Hair Men
Conditioner is essential for curly hair. As mentioned above, you can use a conditioning cleanser or conditioner alone. For tighter curls and longer hair, additional moisturizing can help fight frizz and achieve the most defined curls.
Sun Bum Curls & Waves Conditioner – Like their sunscreens, Sun Bum conditioner has a tropical beachy scent. This conditioner softens and defines all types of curls, including wavy and fine hair types.
SheaMoisture Curl and Shine Conditioner – This curl-specific brand can be found almost everywhere these days. This formula is for thick, curly hair. The lightweight formula smooths and conditions hair without weighing it down.
Pomade For Curly Hair
Curly hairstyles usually only need medium hold to reduce frizz and keep hair in place. Formulas with cream or wax are extra moisturizing. Other than that, choose between matte and shiny, or something in between.
Challenger Men's Matte Cream Pomade – For all-day hold without shine, this is your pomade. It works for short to medium length hairstyles and fine to thick hair. If you're looking to upgrade from gel or replace American Crew Forming Cream, give this a try.
Smooth Viking Pomade – This water-based formula provides two ounces per tin instead of the usual one ounce. The medium hold and "supreme shine" pomade sets curly hair without getting hard. For a more matte finish, apply a small amount to dry hair. For more shine, apply to wet hair.
18.21 Man Made Hair Paste – This medium hold, medium shine paste combines the properties of hair wax and grooming cream, both of which are excellent for curls. It refines texture, controls frizz, and smooths curls with a semi-glossy finish. The Texas-based product features a Sweet Tobacco scent.
Curly Hair Men
The best haircuts for curly hair men work with the type of curl to bring out texture. This works for short, medium, and long looks. Some guys opt for a curly fade that cuts sides short and concentrates length on top. Longer styles often go for a rounded shape. It's all up to you. Check out these 40 ways to wear curly hair men.
1. Short Crop Haircut For Curly Hair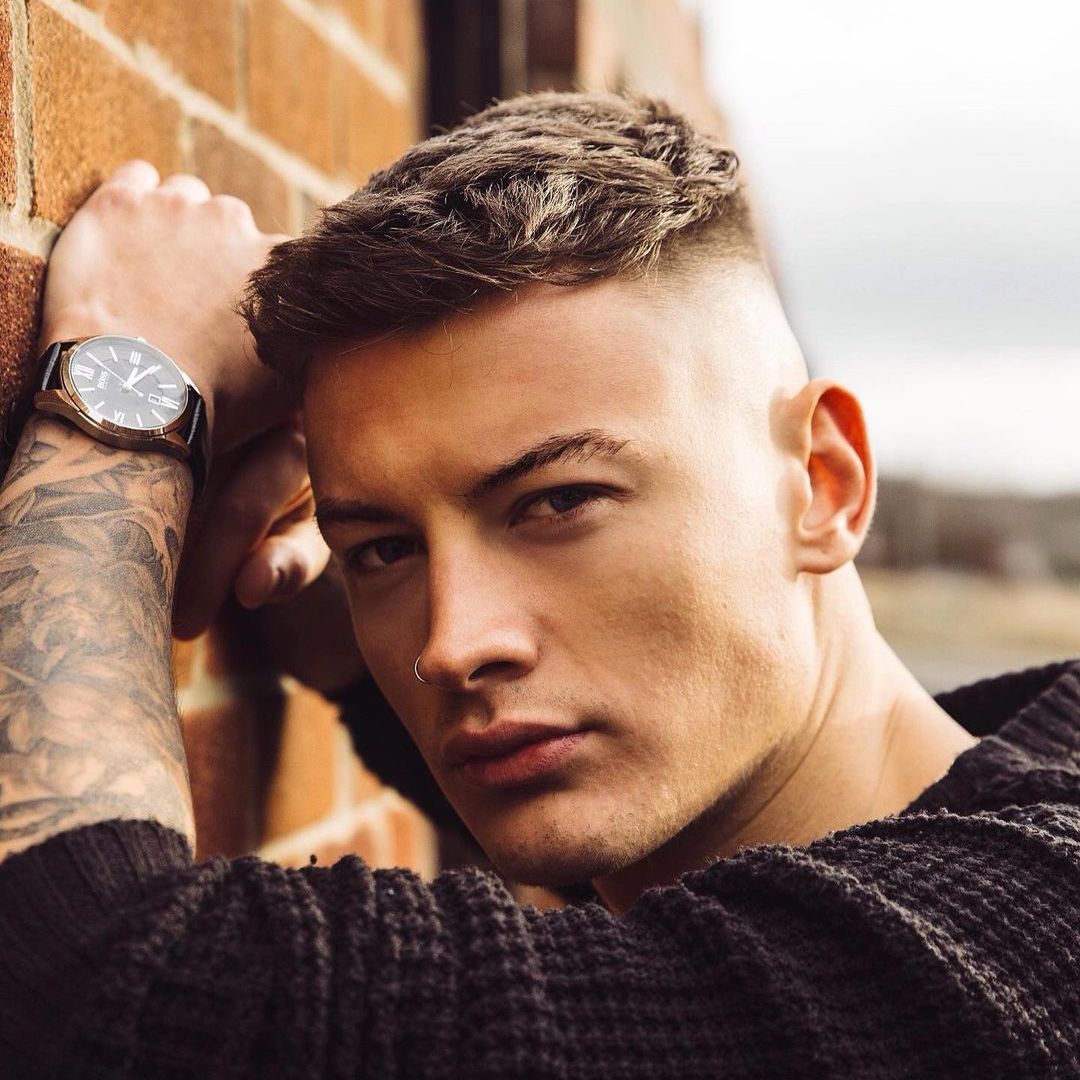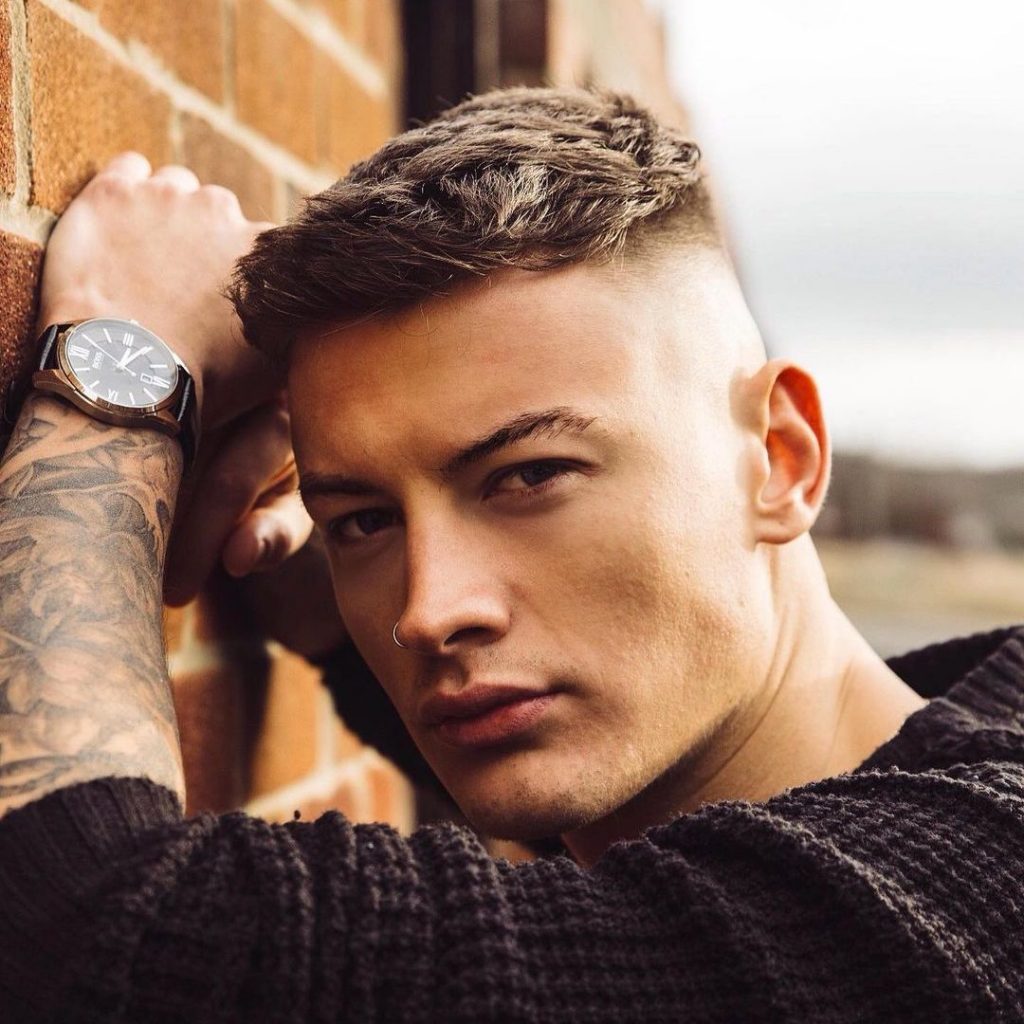 2. Fringe Haircuts For Curly Hair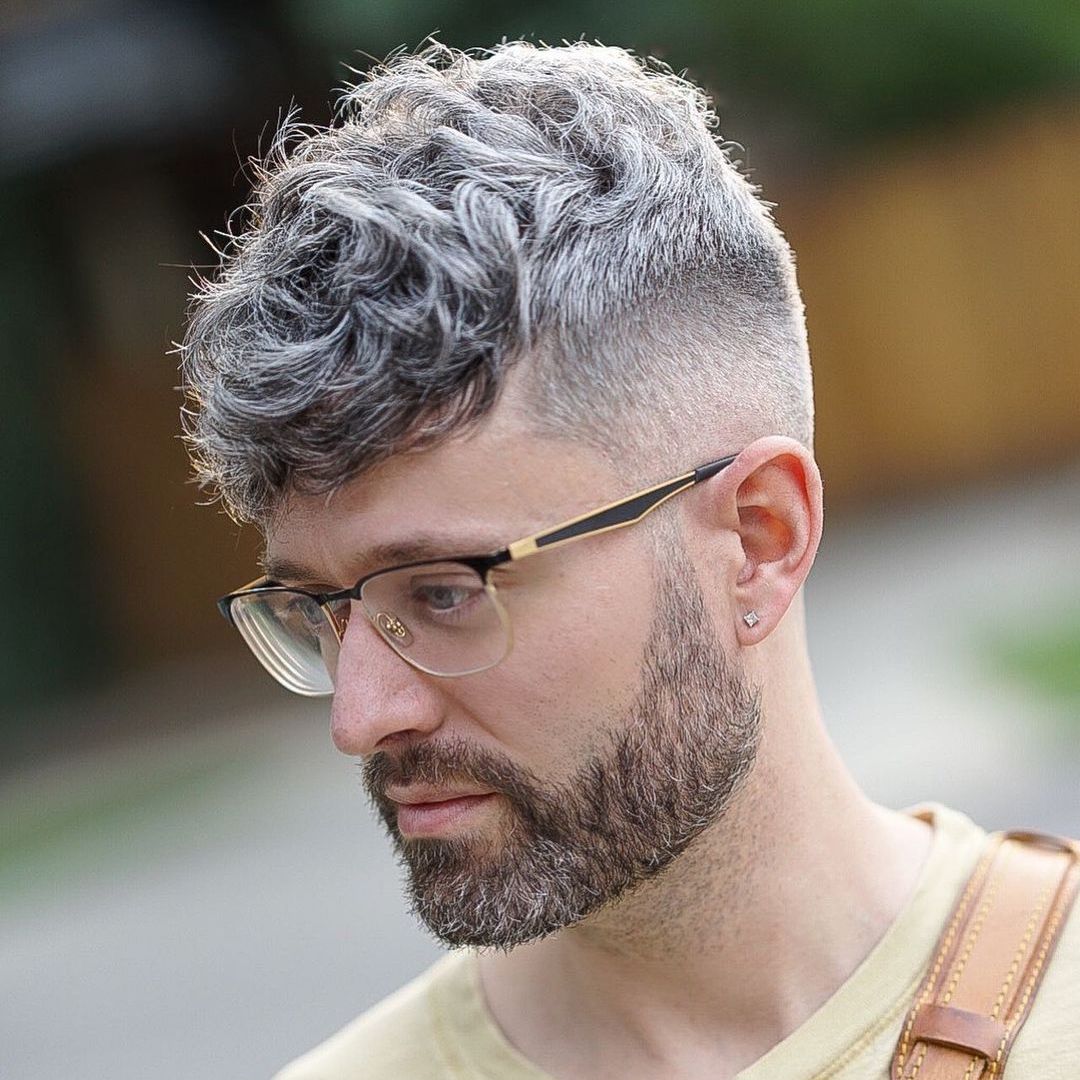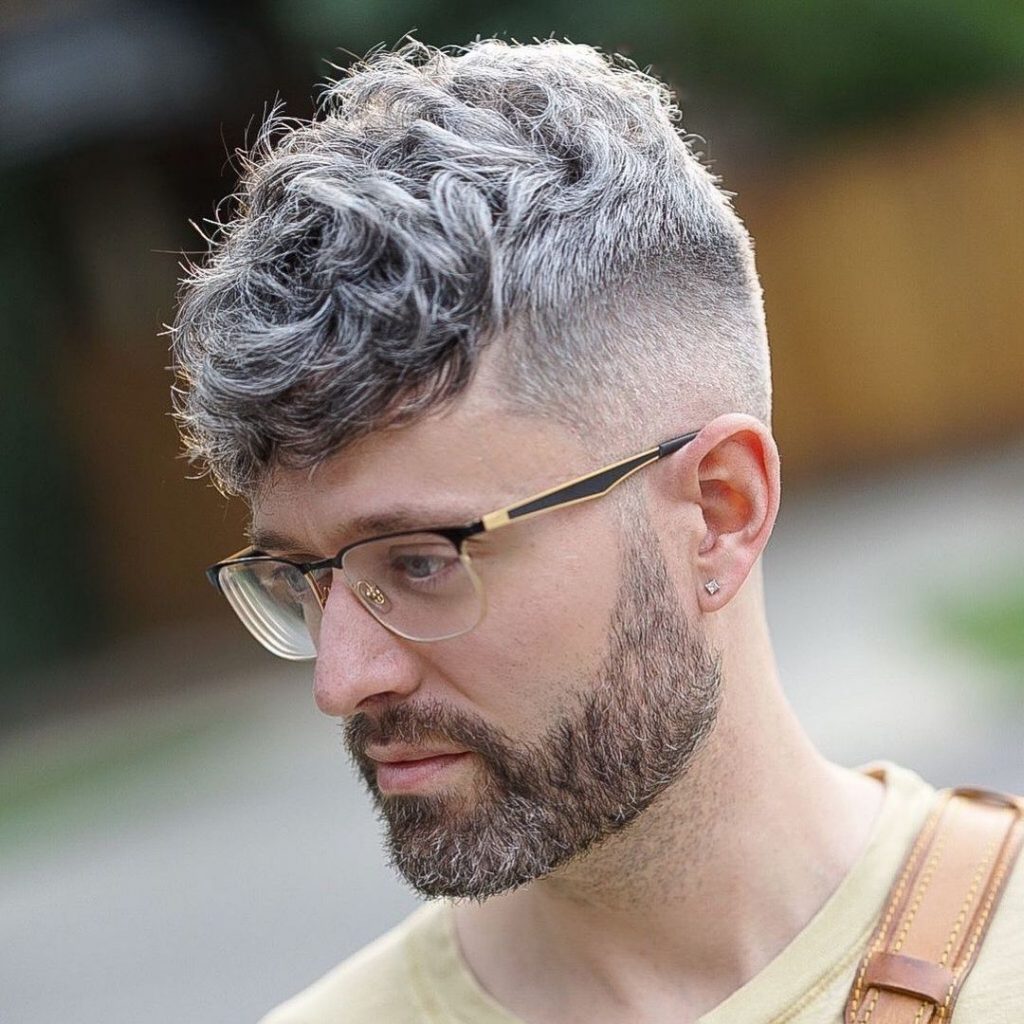 3. Short Haircuts For Curly Hair With Beard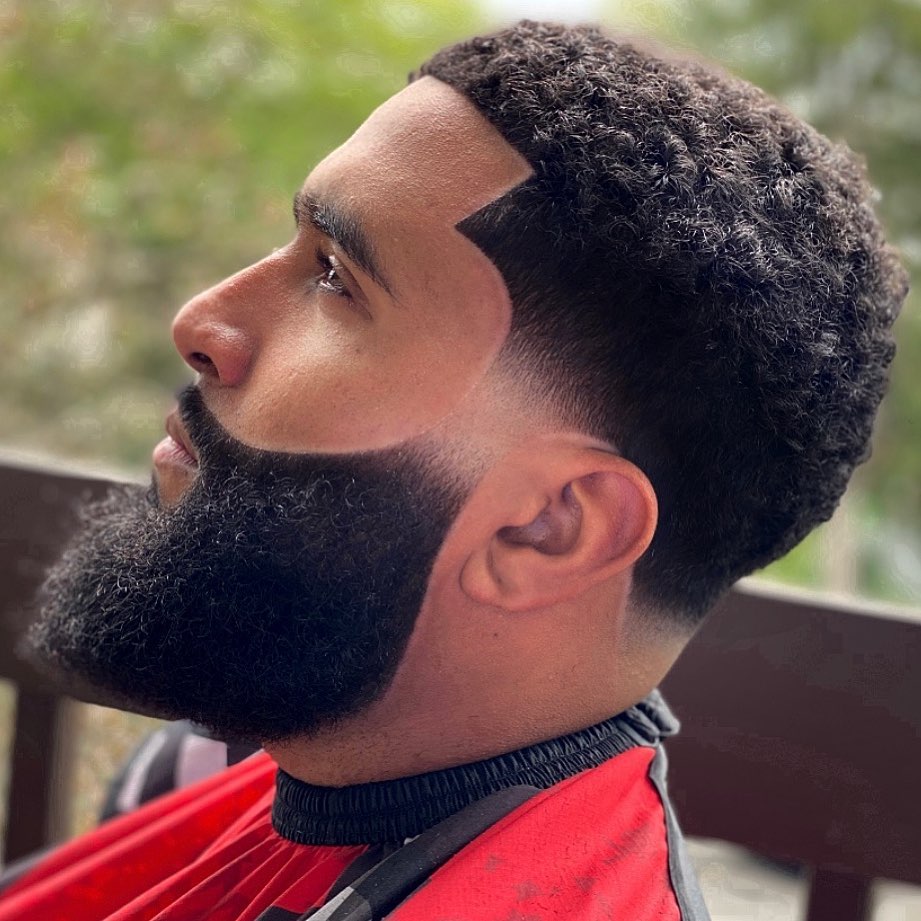 4. Curly Hairstyles For Men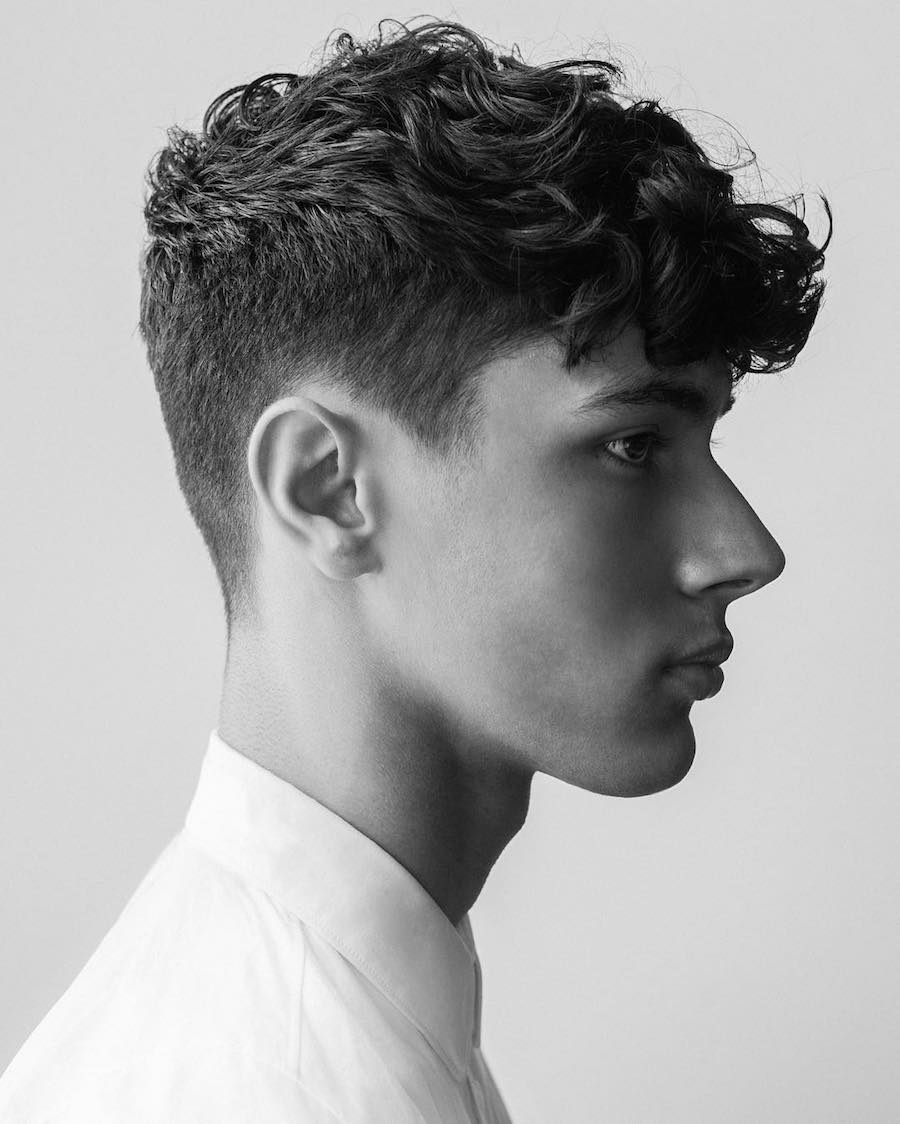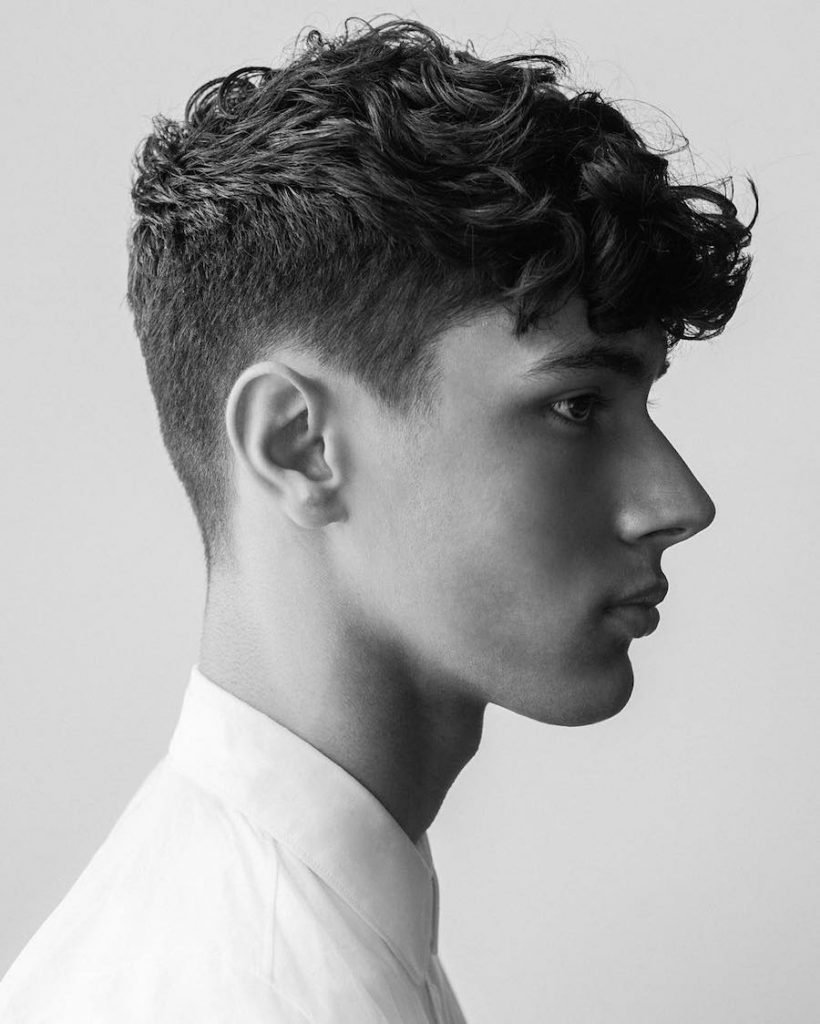 5. Haircuts For Black Men With Curly Hair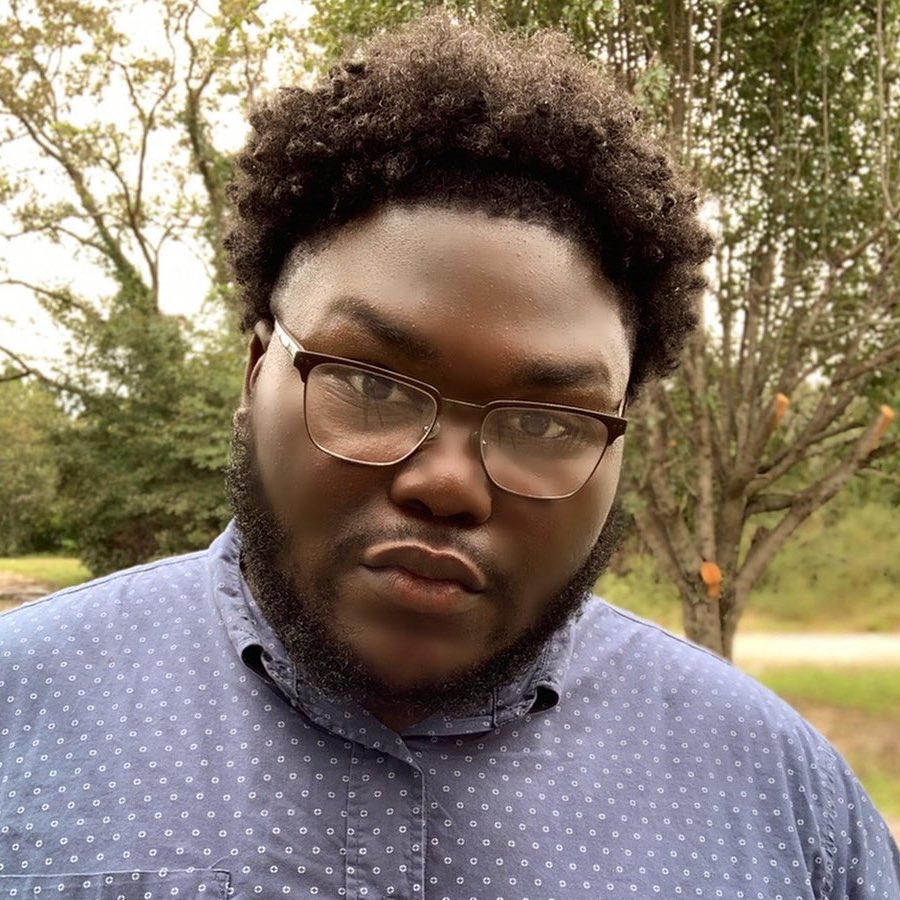 6. Short Curly Hair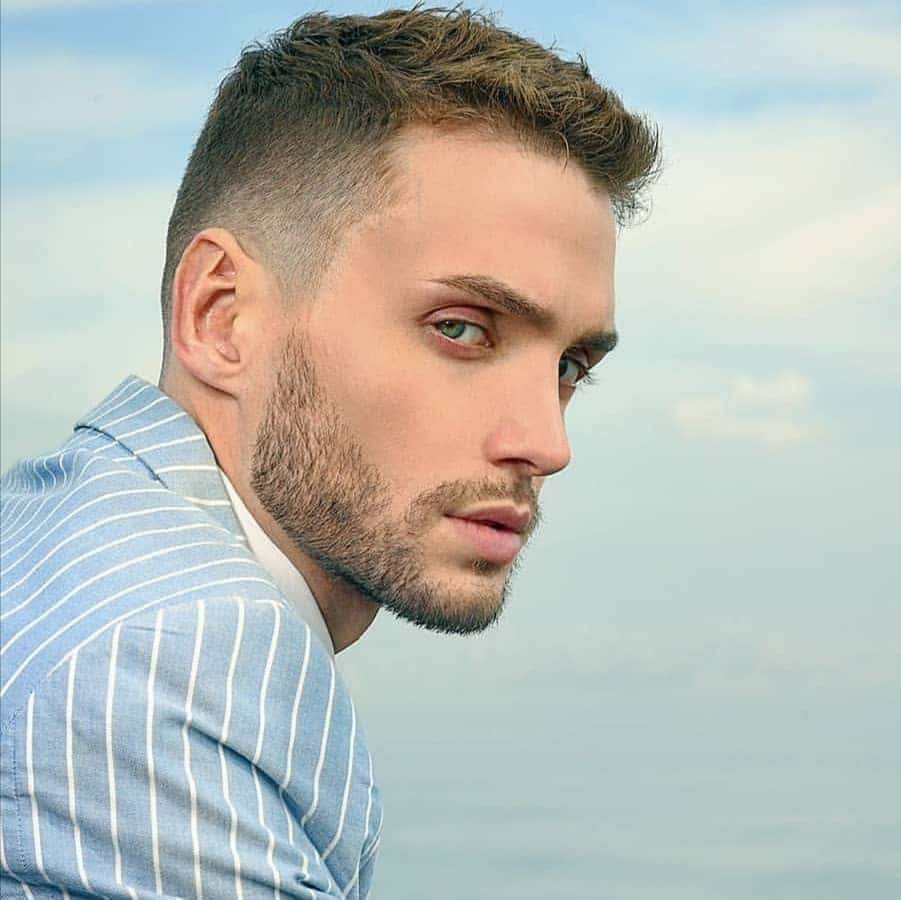 7. Short Curly Hairstyles For Men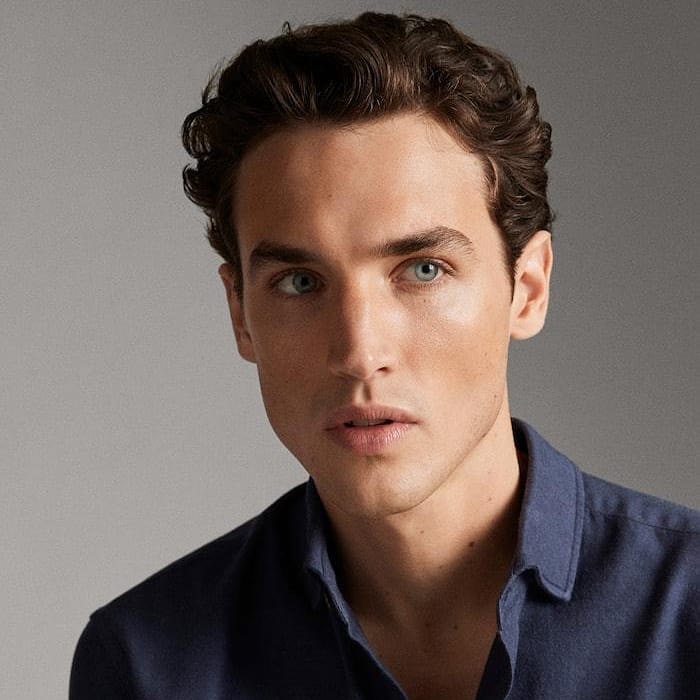 8. Short Fade Haircuts For Curly Hair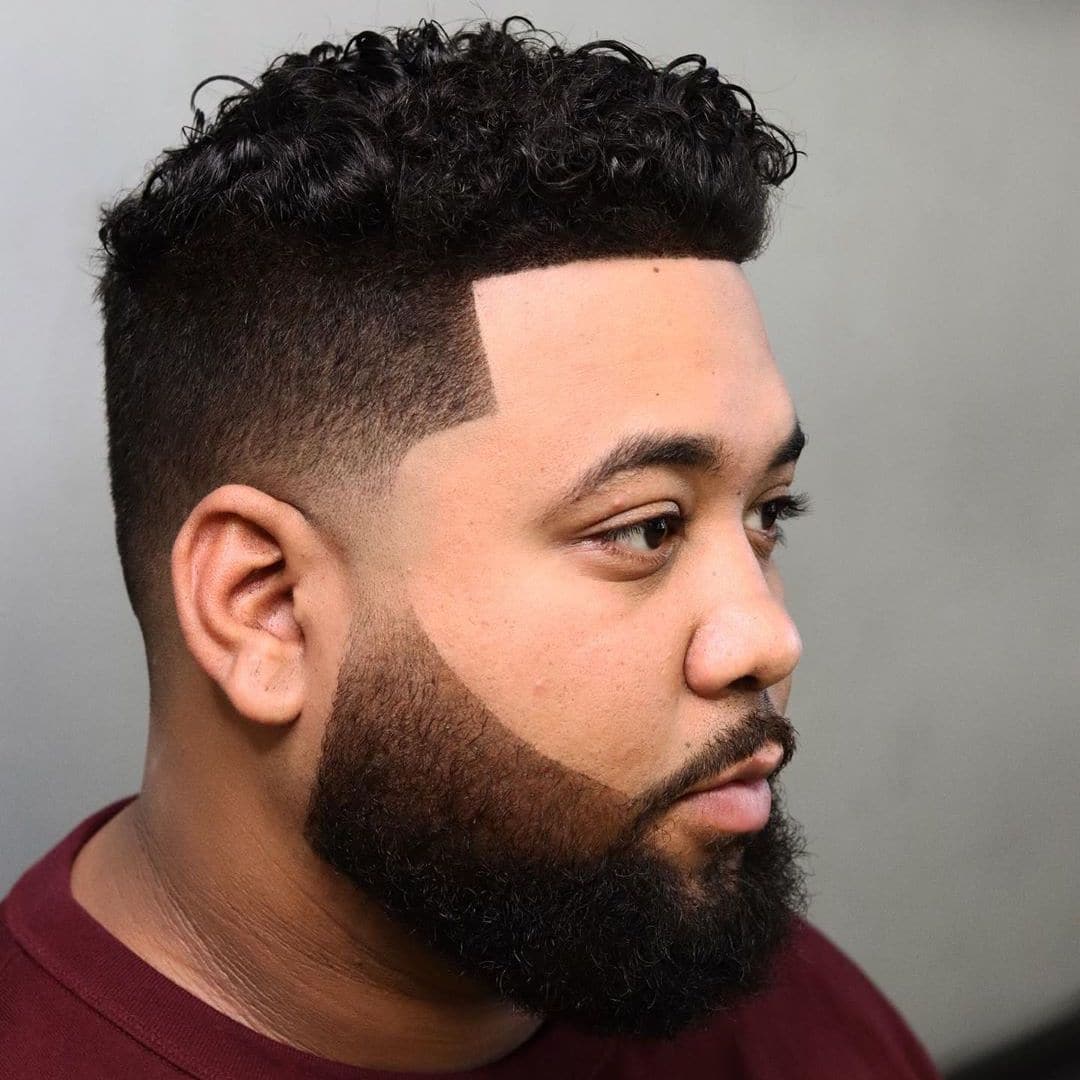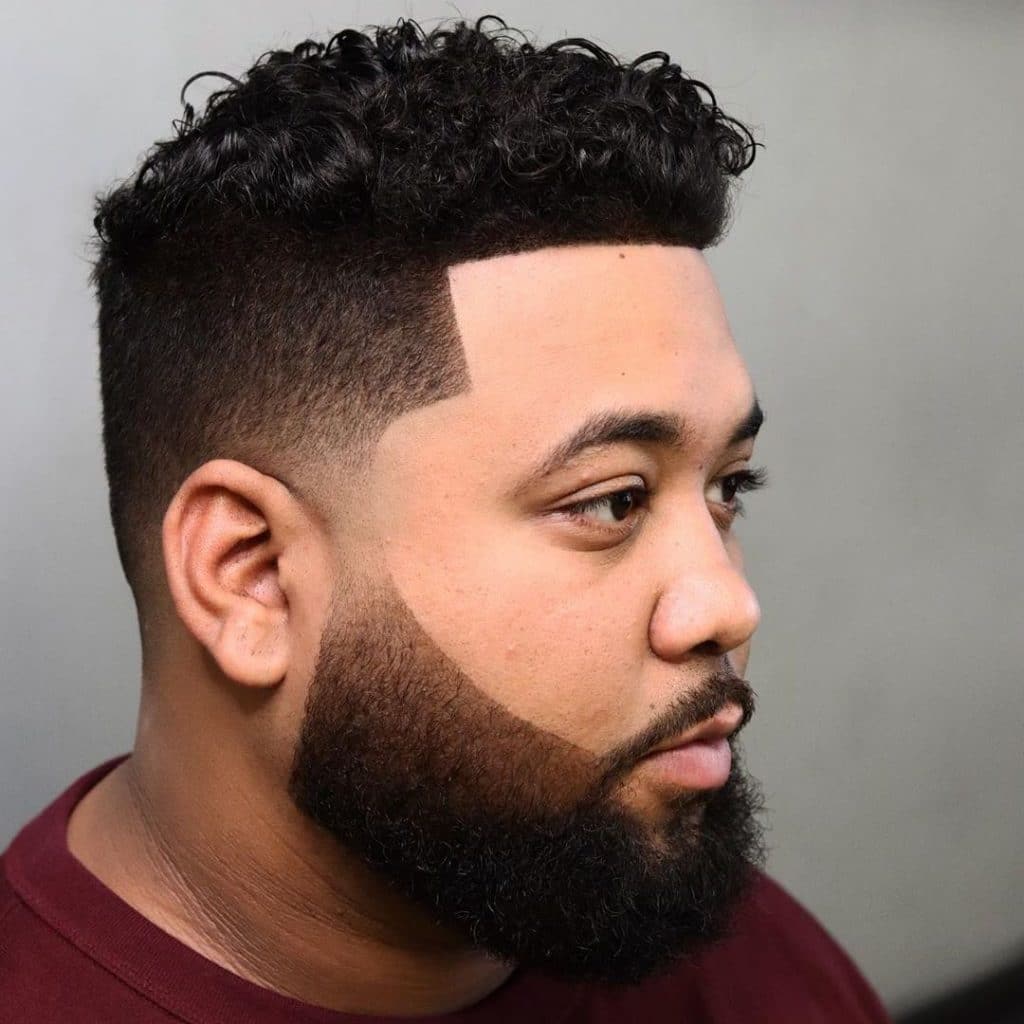 9. Short Curly Hair For Black Men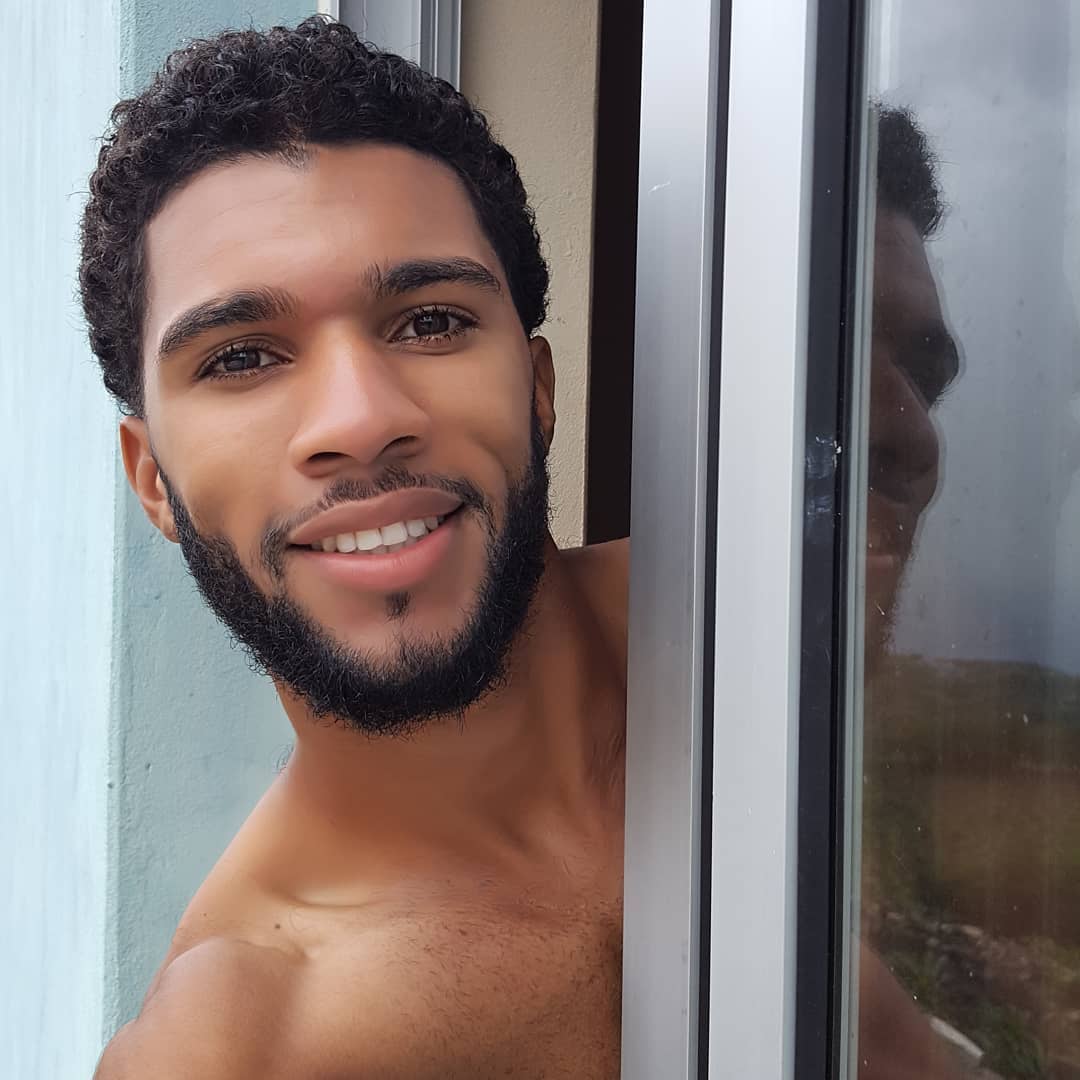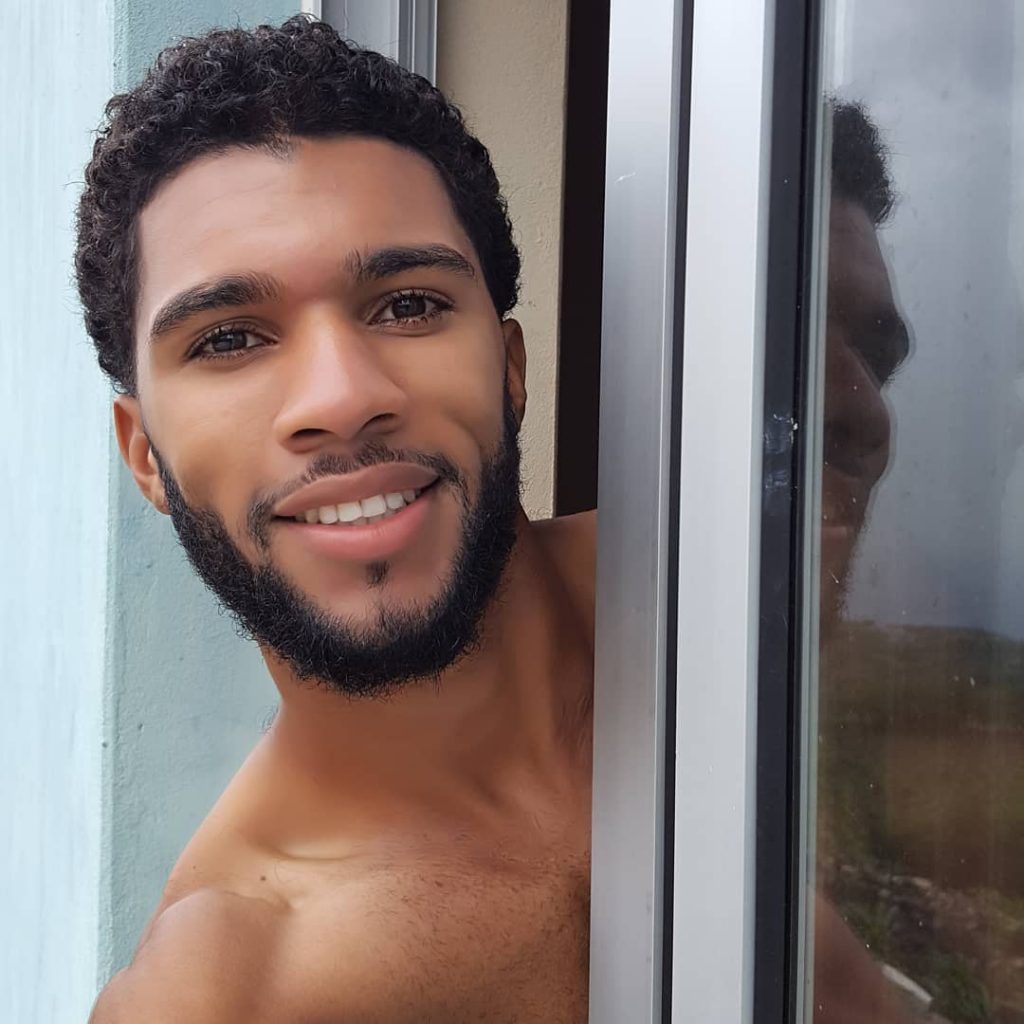 10. Hairstyles For Guys With Medium-Short Curly Hair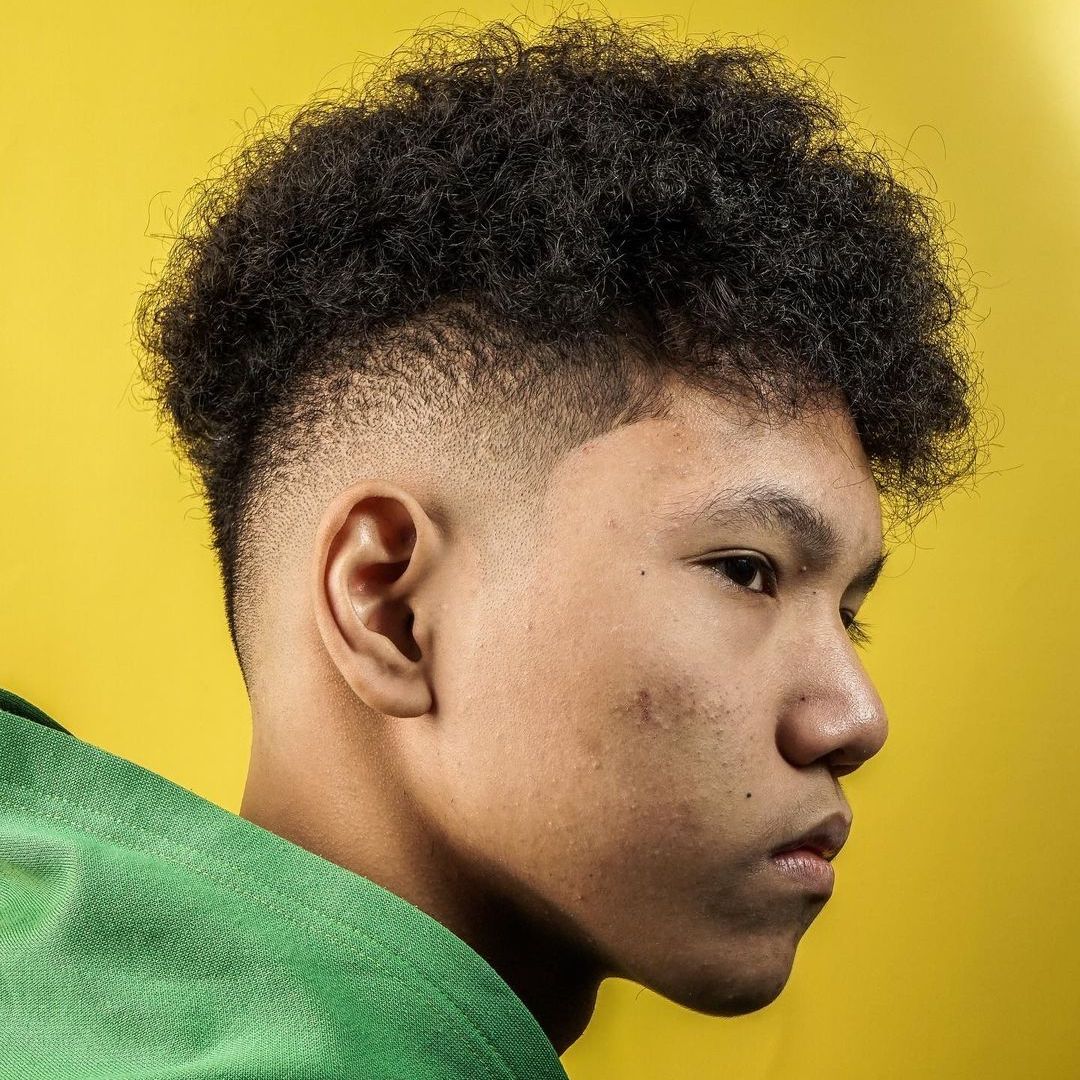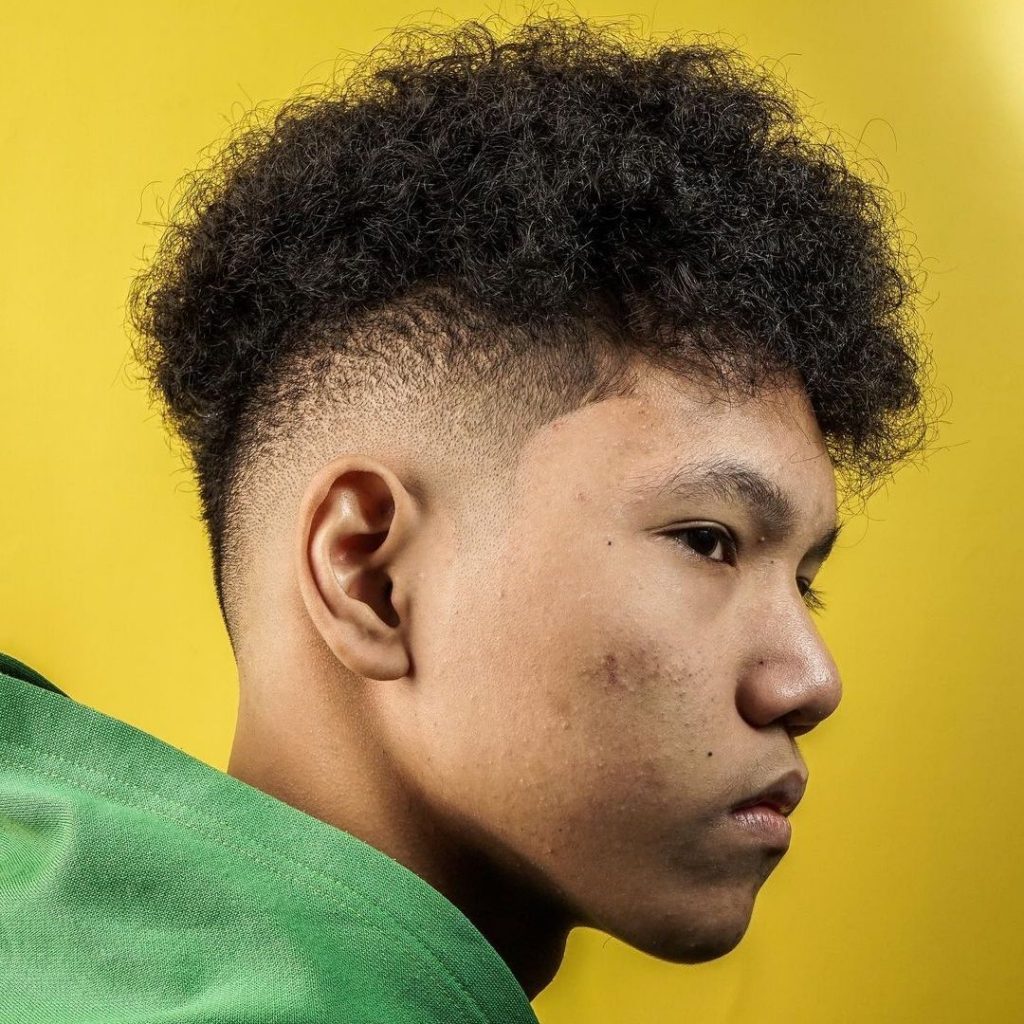 11. Curly Hair Fade For Black Men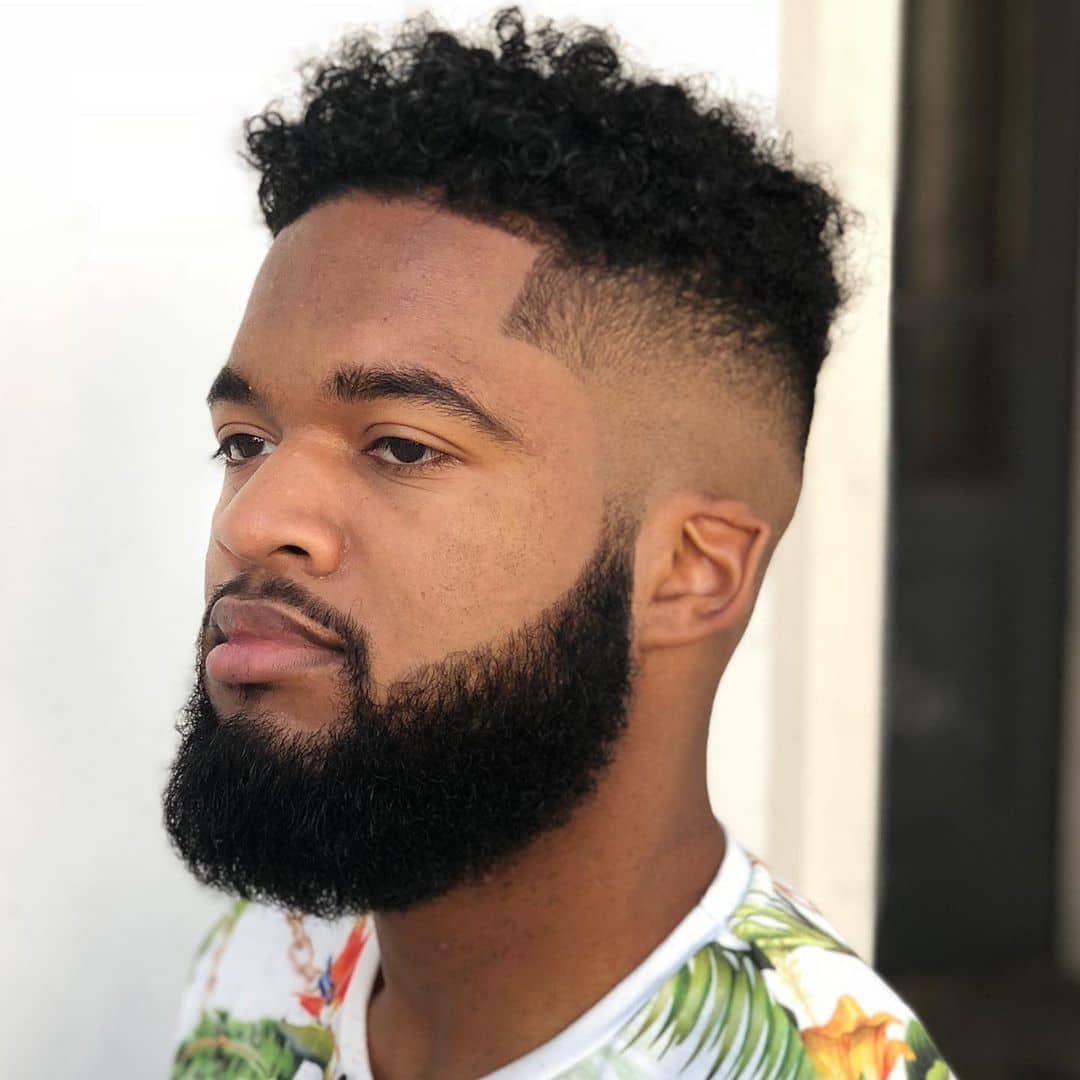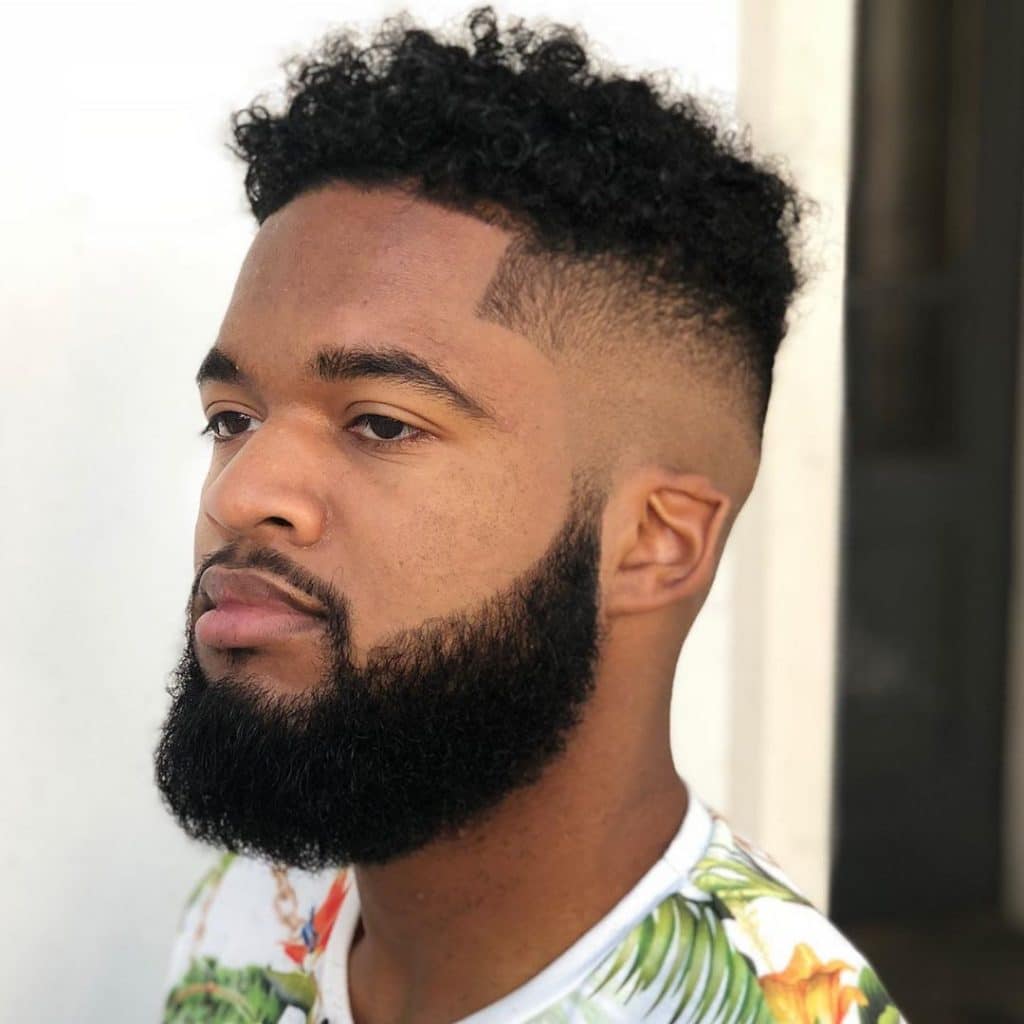 12. Drop Fade + Curly Hair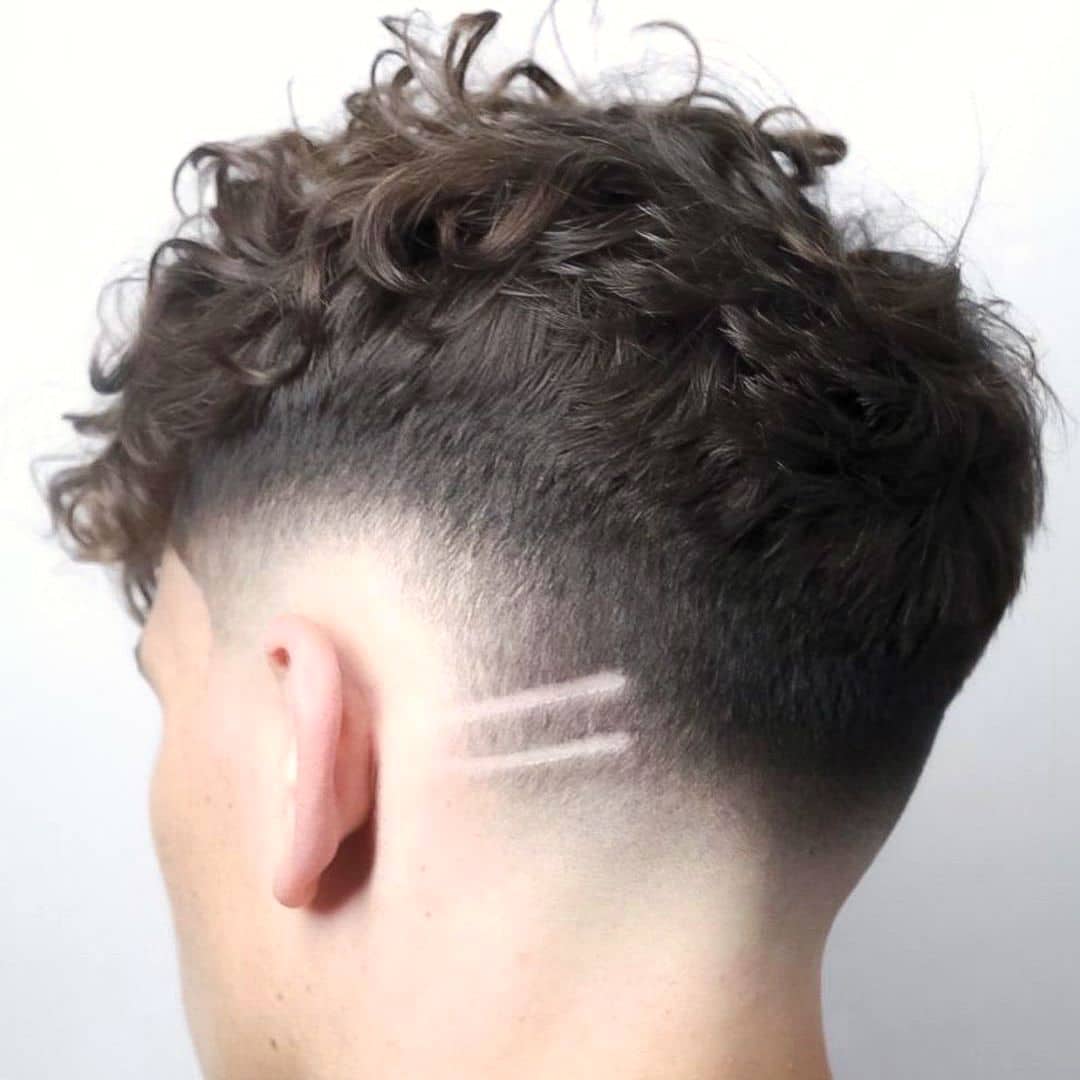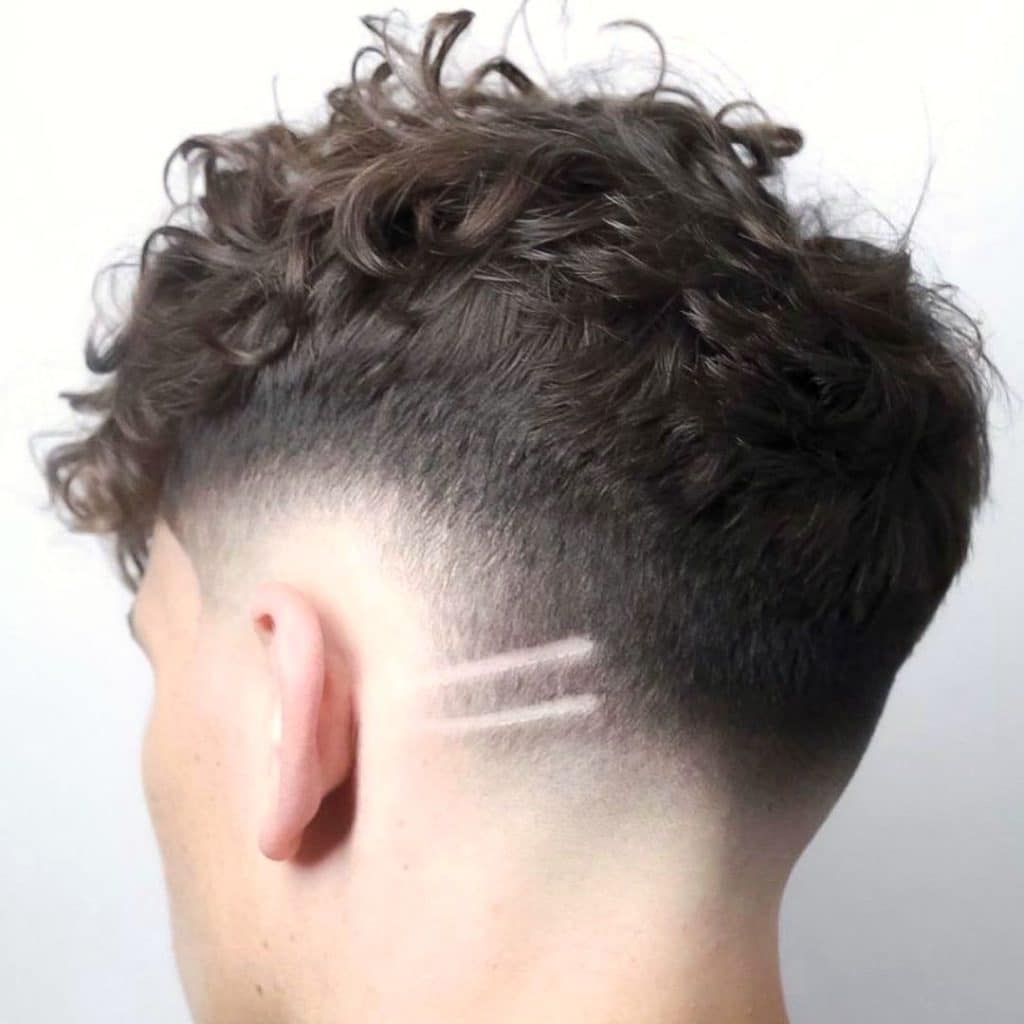 13. Curly Flat Top Fade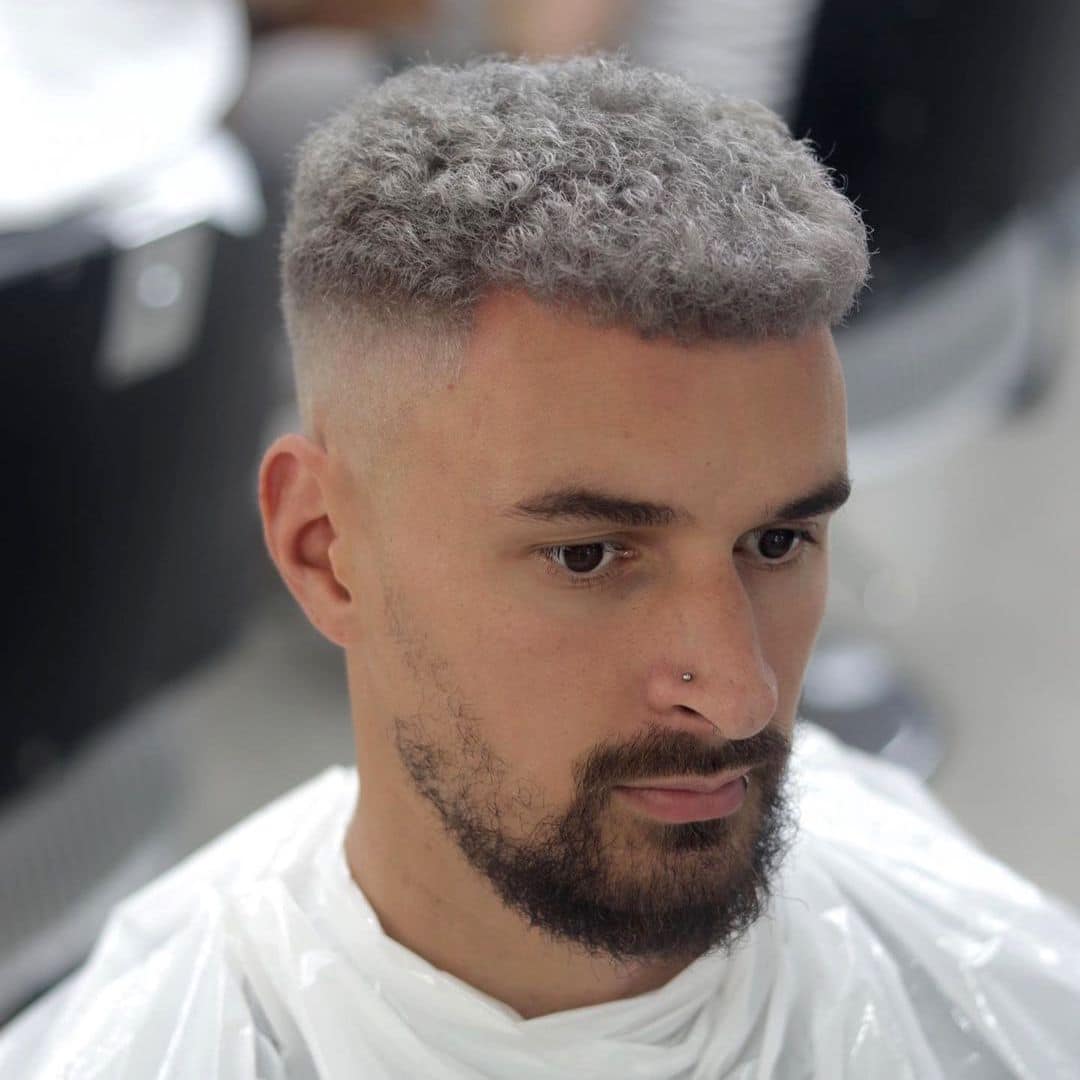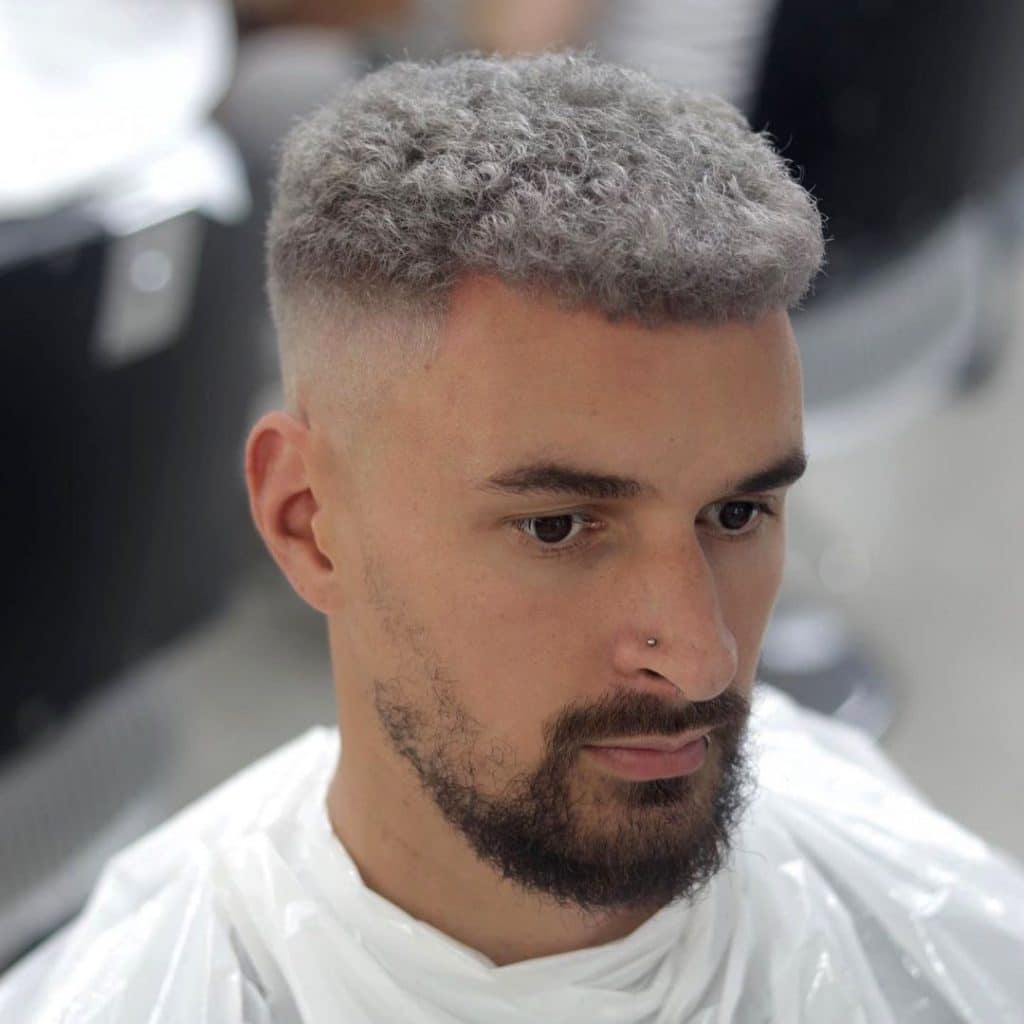 14. Classic Men's Haircuts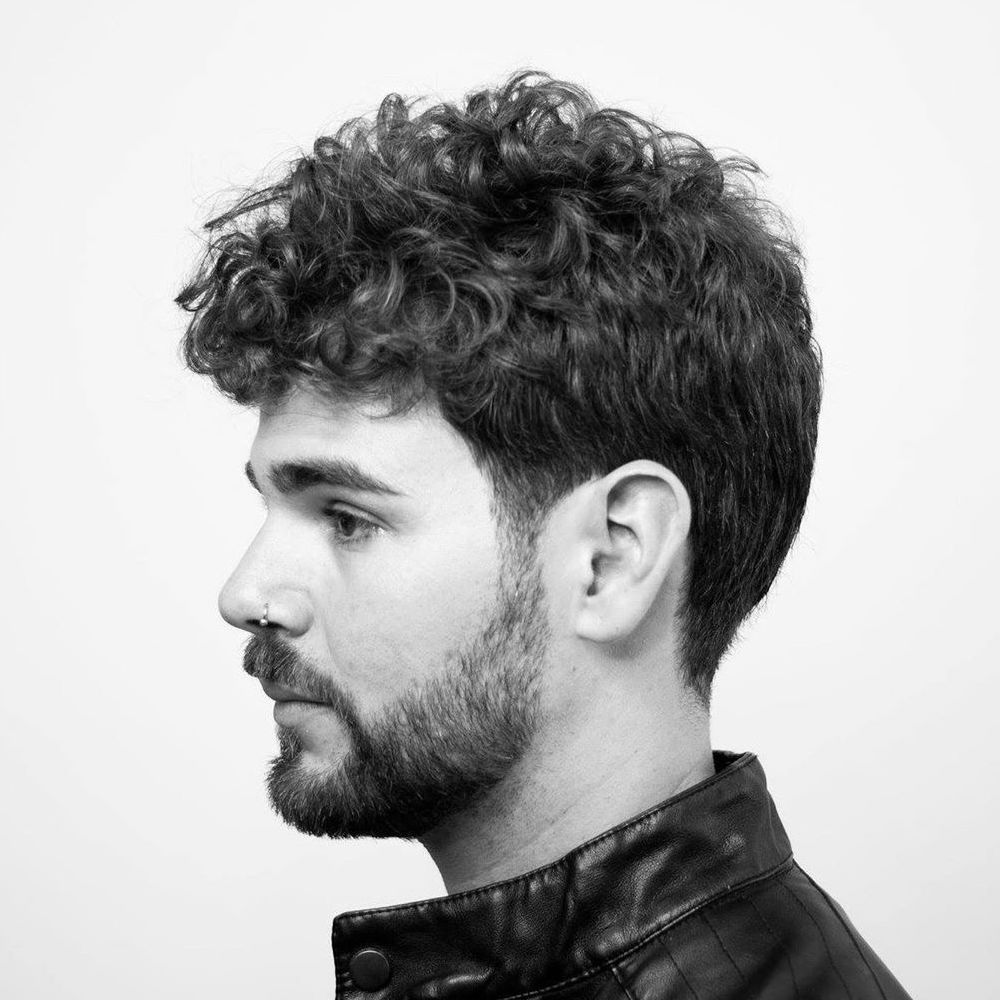 Medium Curly Hair Men
Longer hair means more texture. These mediu curly haircuts range can have long bangs or have some length all over. We define medium length as anything below chin length. Check out these cool looks.
15. Medium Length Men's Curly Hair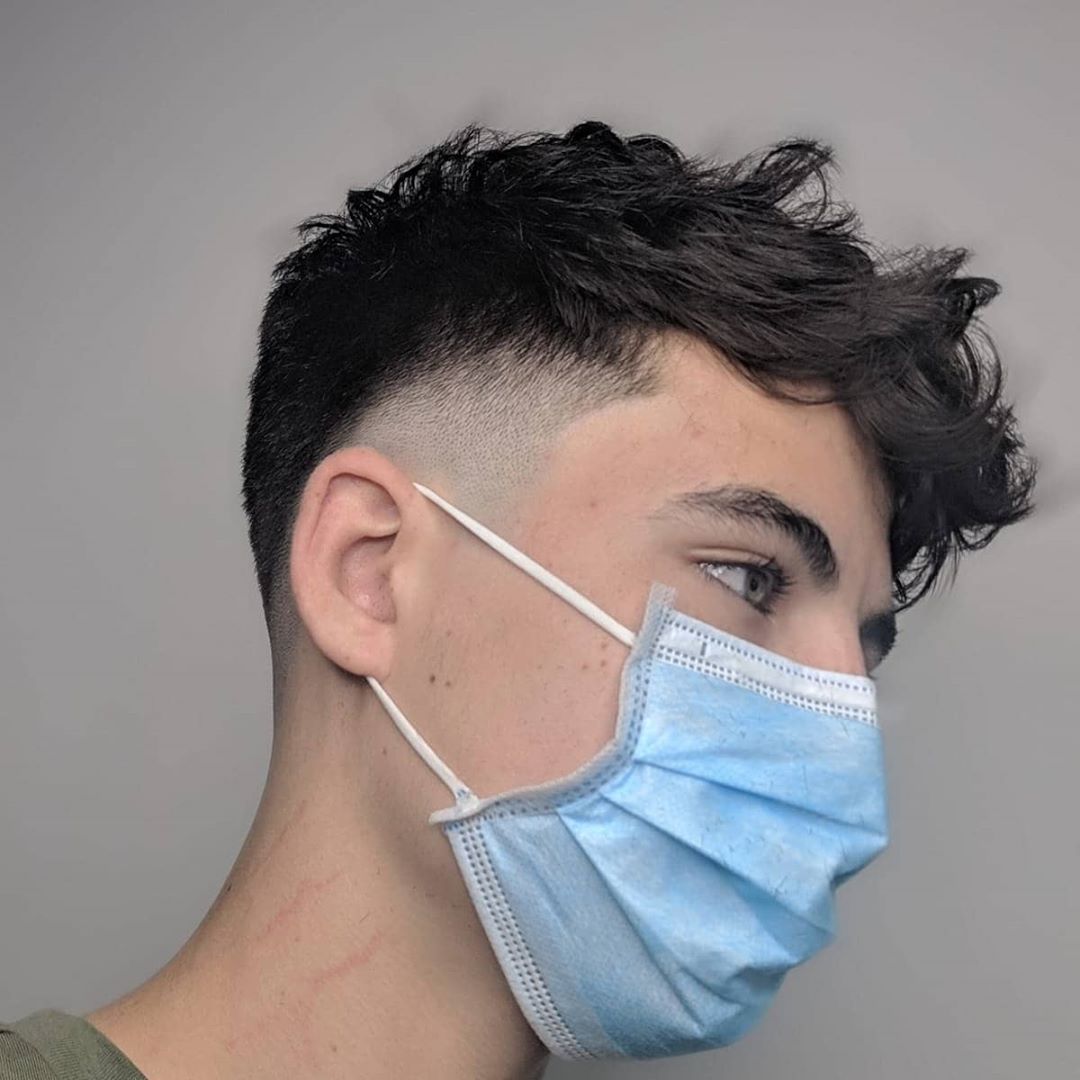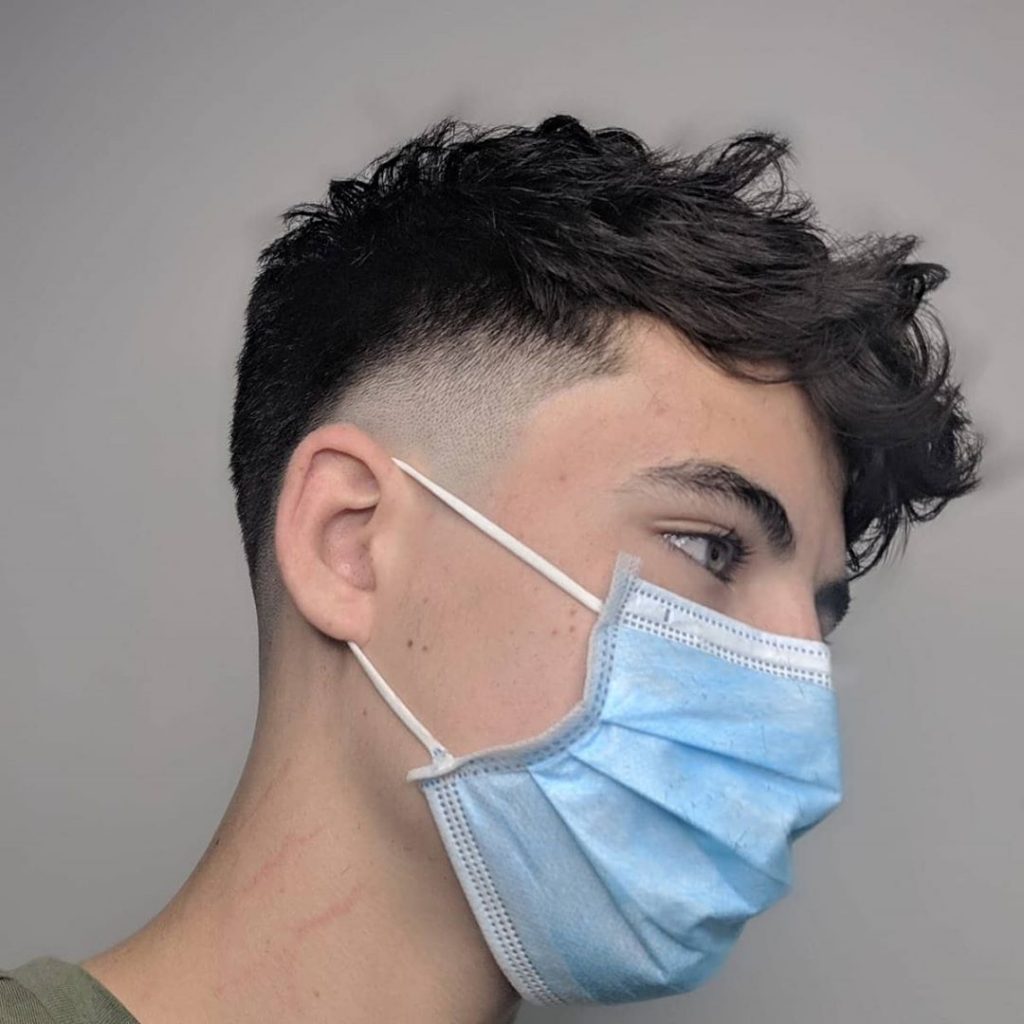 16. Curly Crop Fade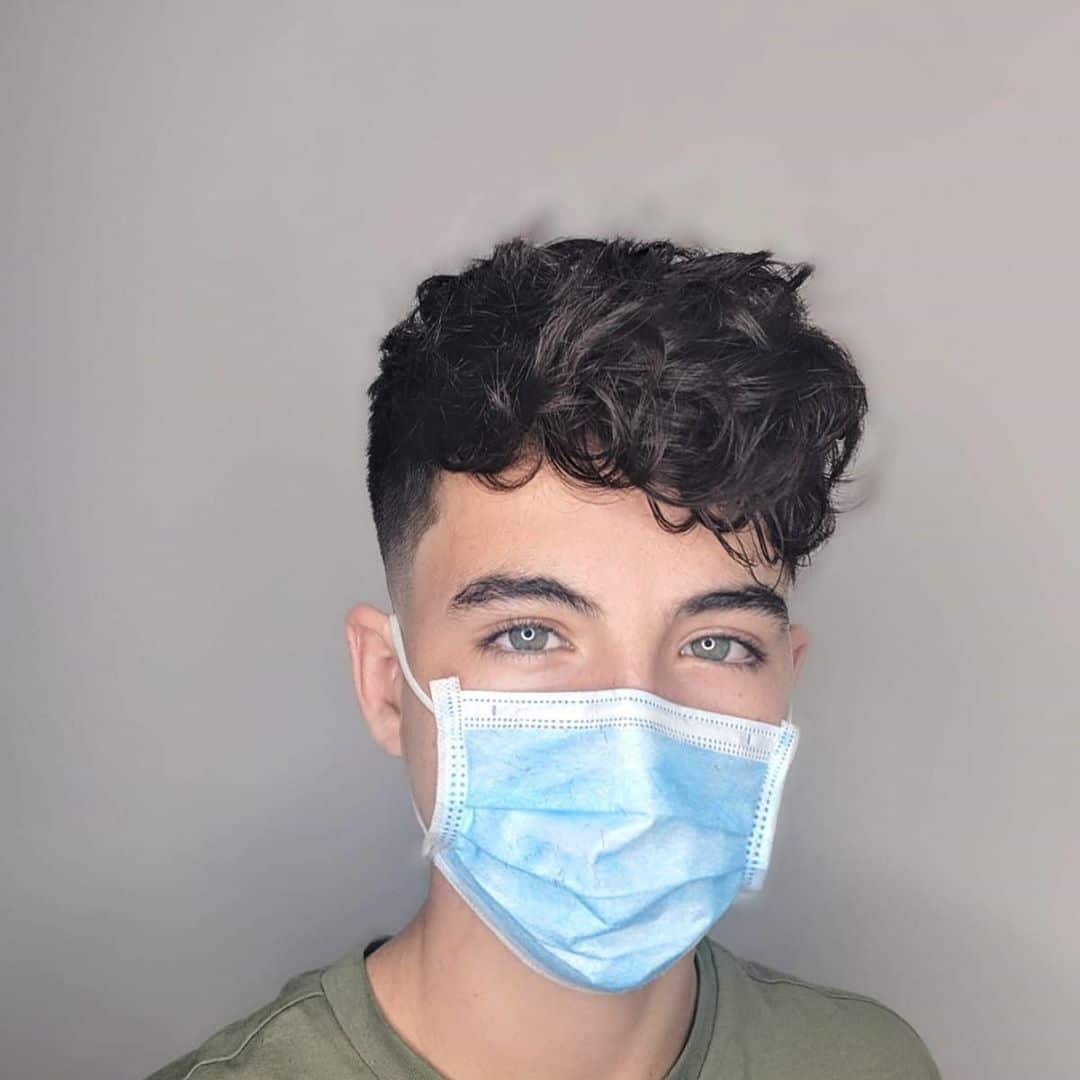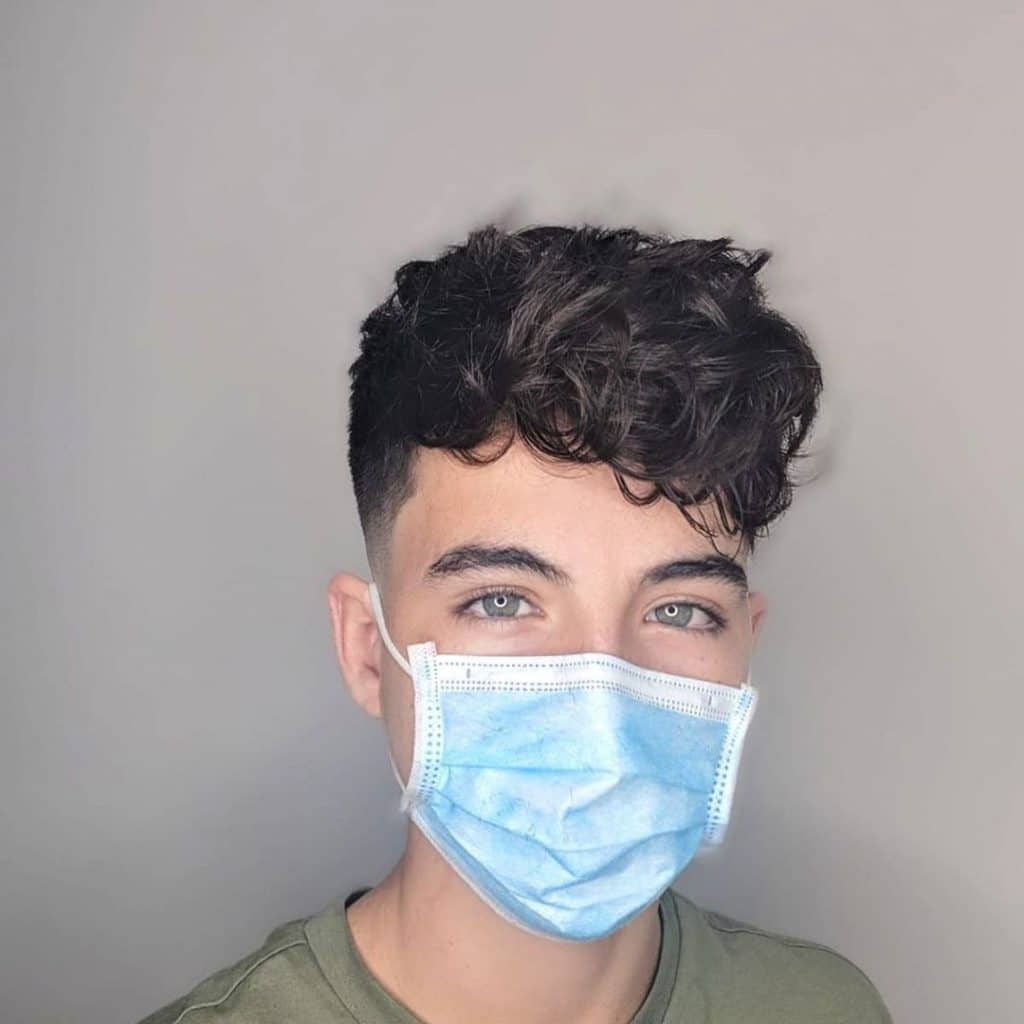 17. Fringe Over Low Fade Haircut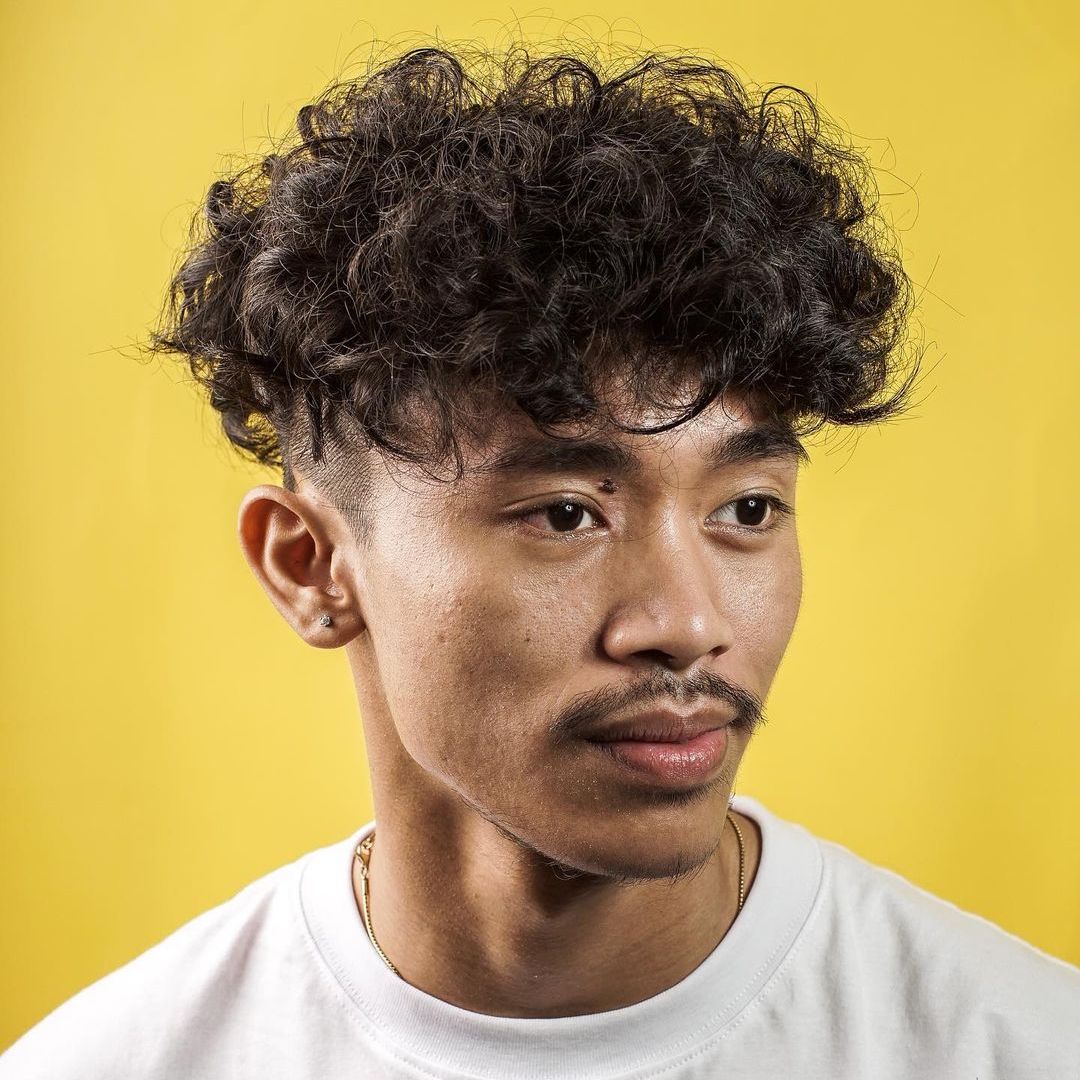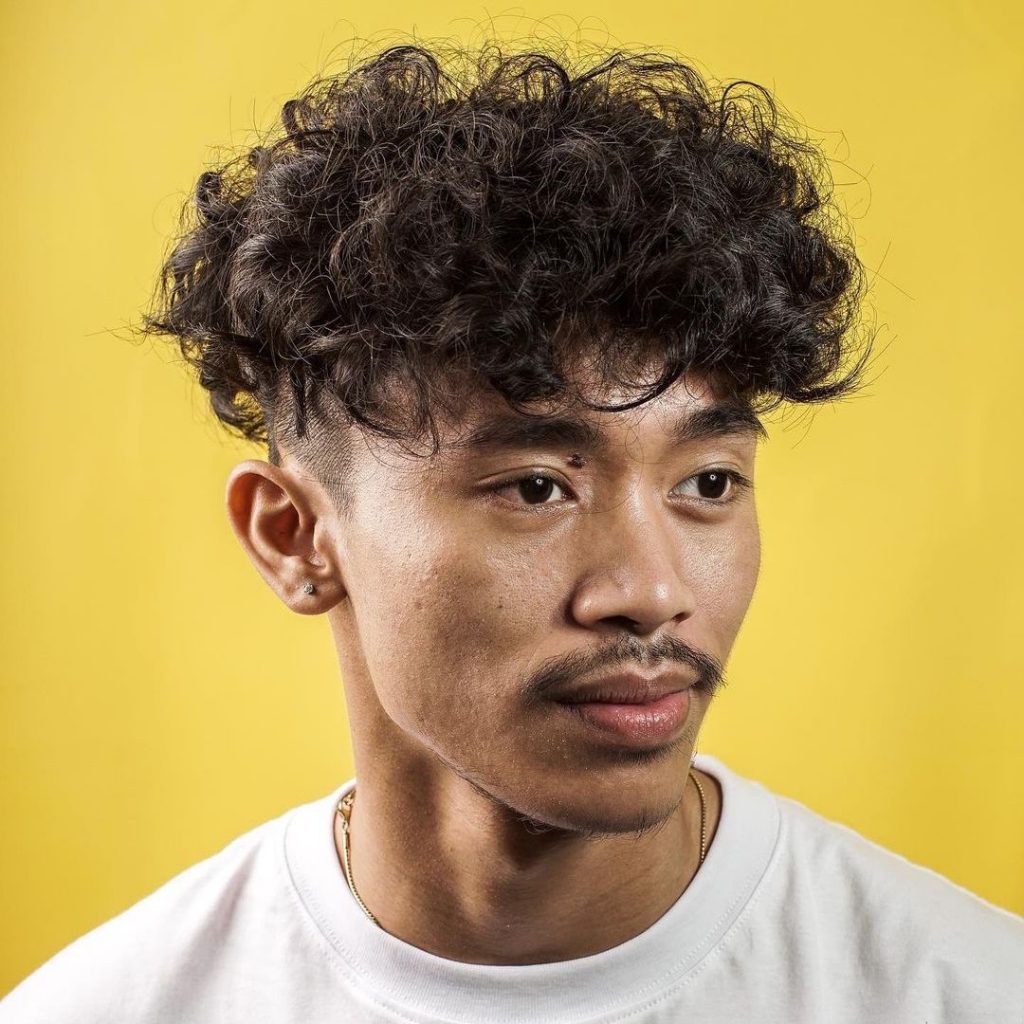 18. Thick Curly Hair + Drop Fade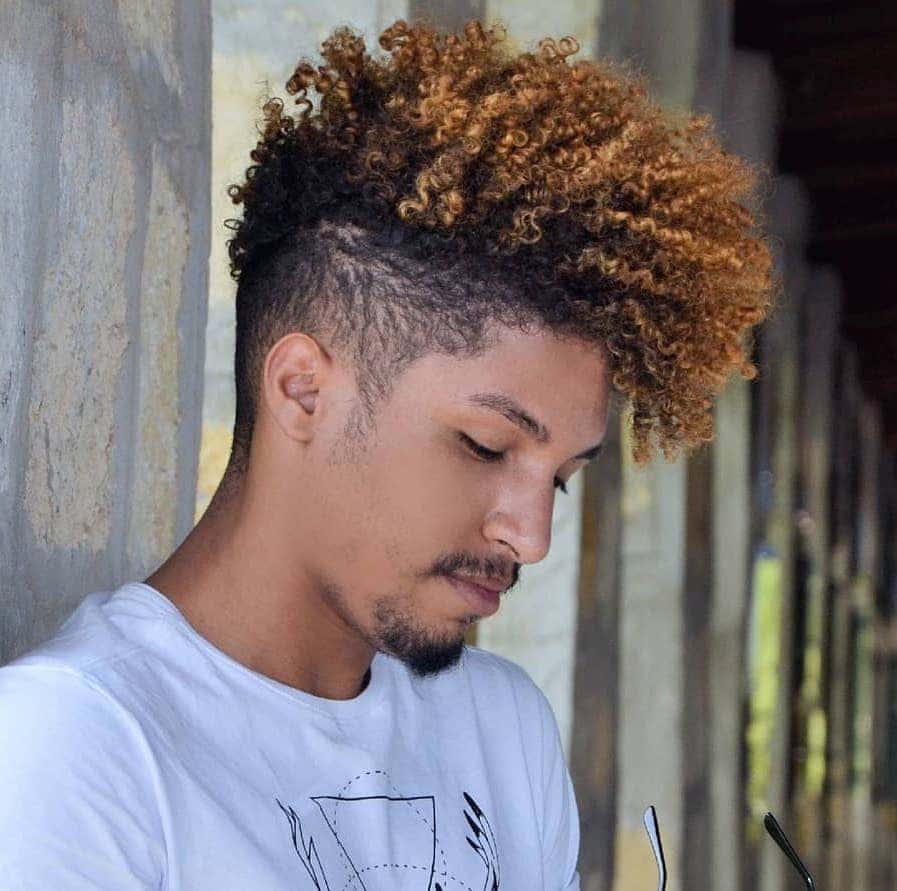 19. Afro Haircuts For Curly Hair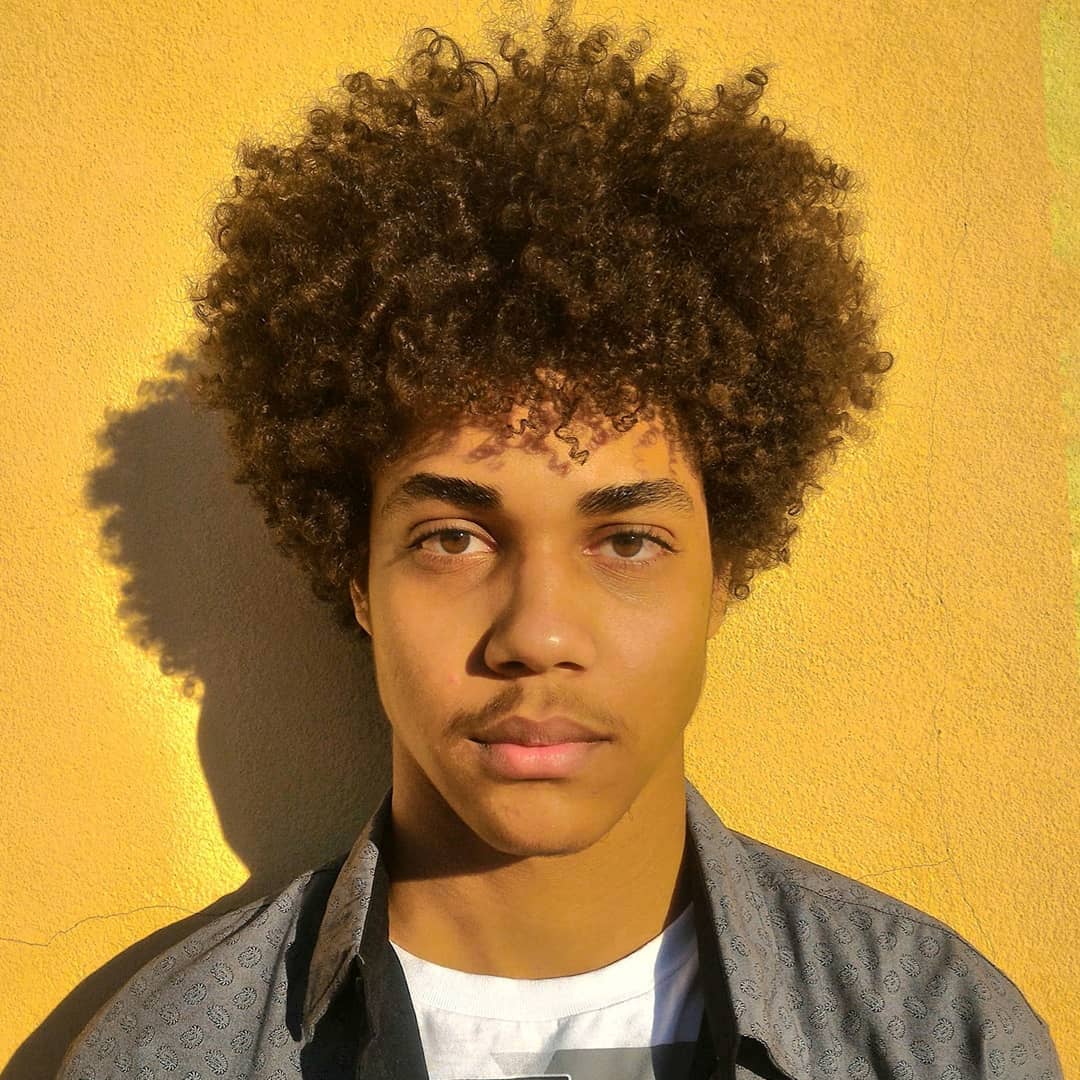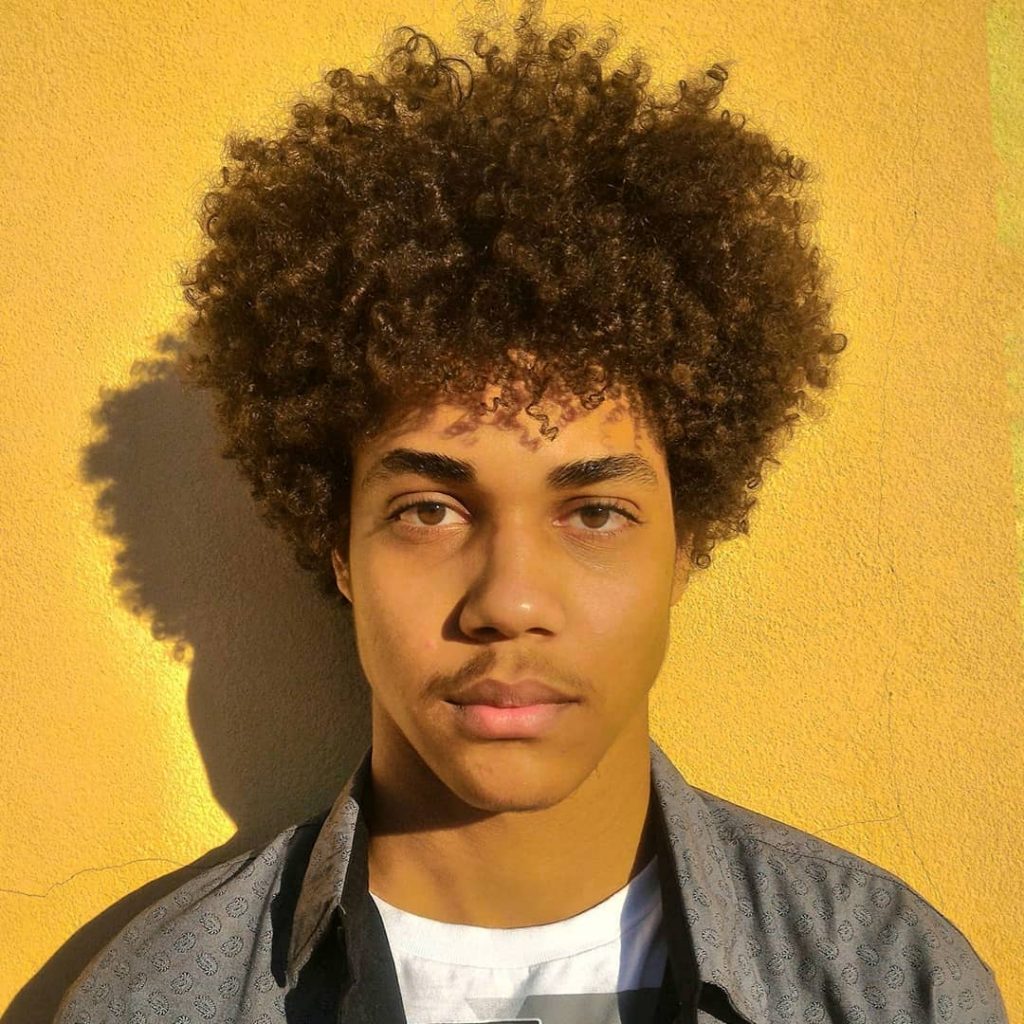 20. Medium Length Curly Hair For Men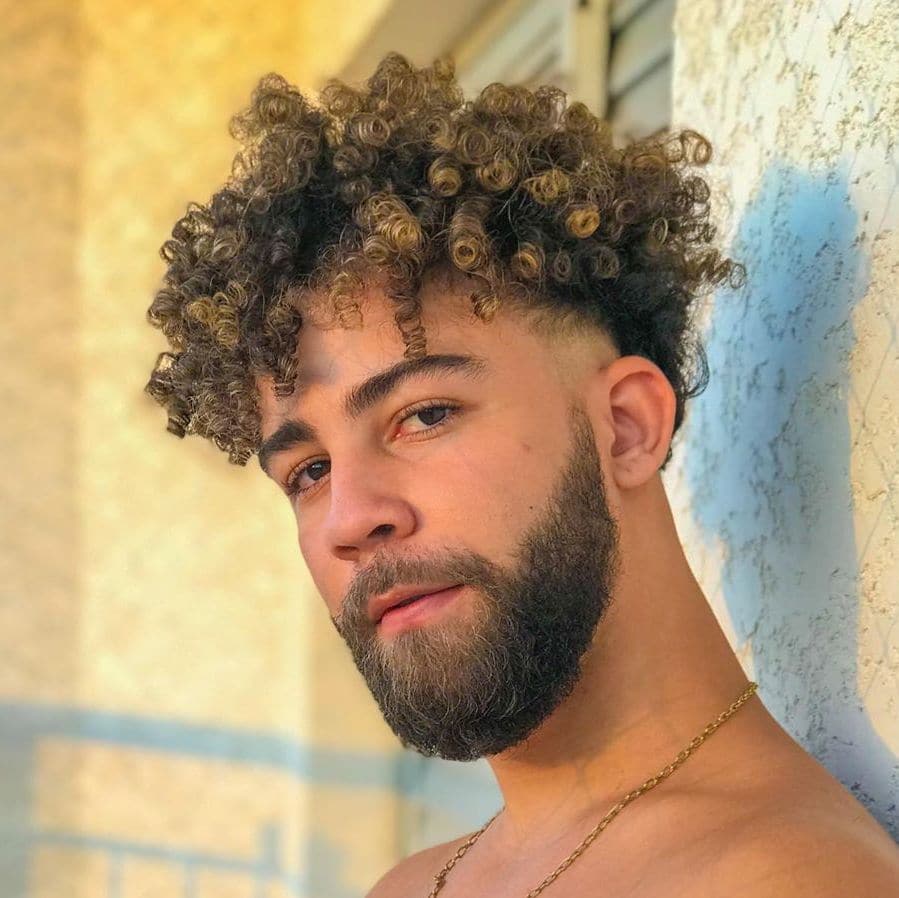 21. Nineties Haircuts For Black Men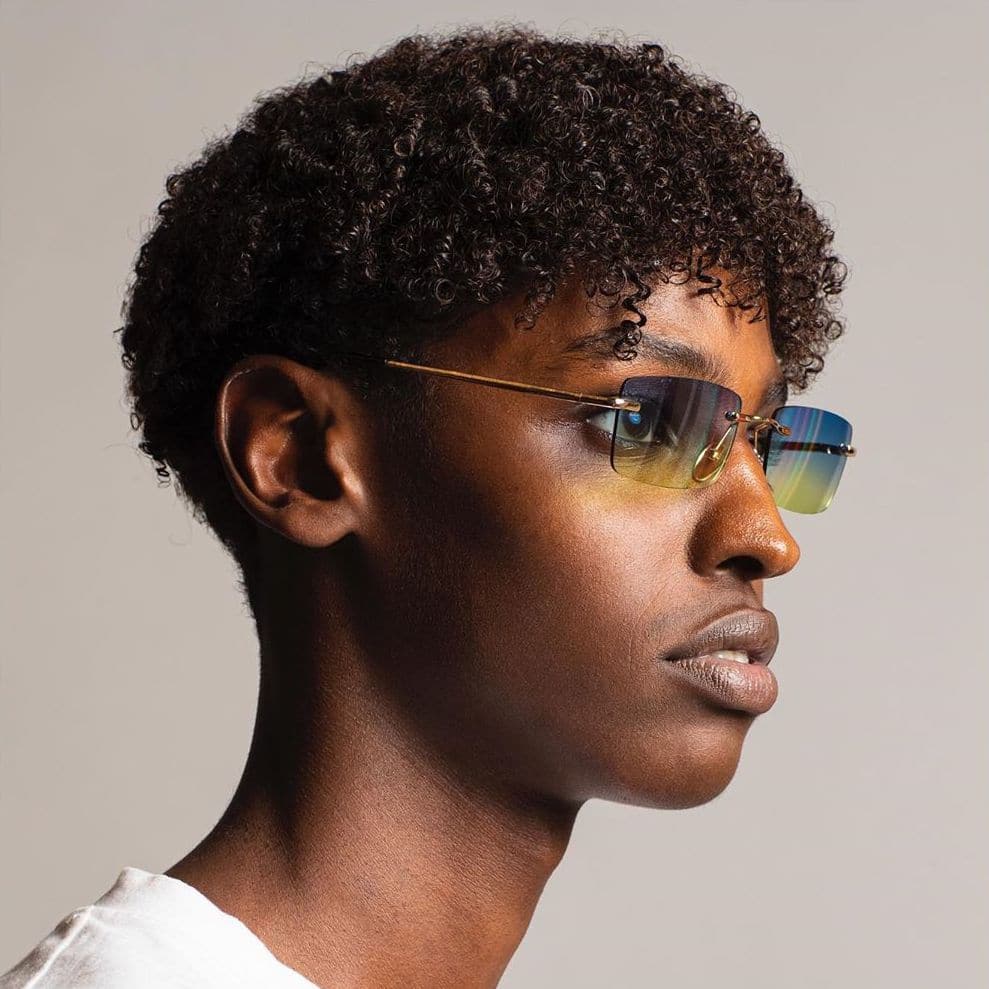 22. Curly Mop Top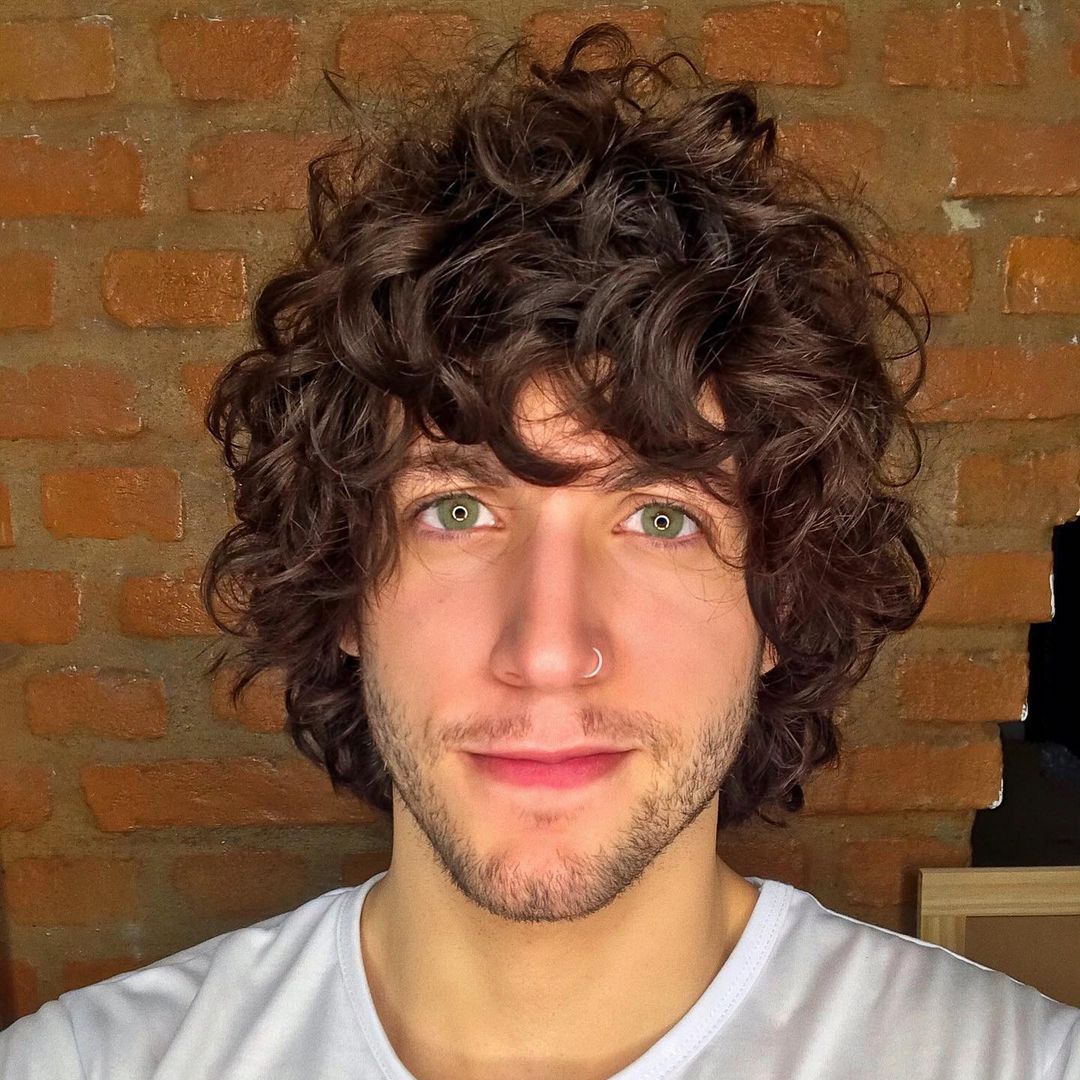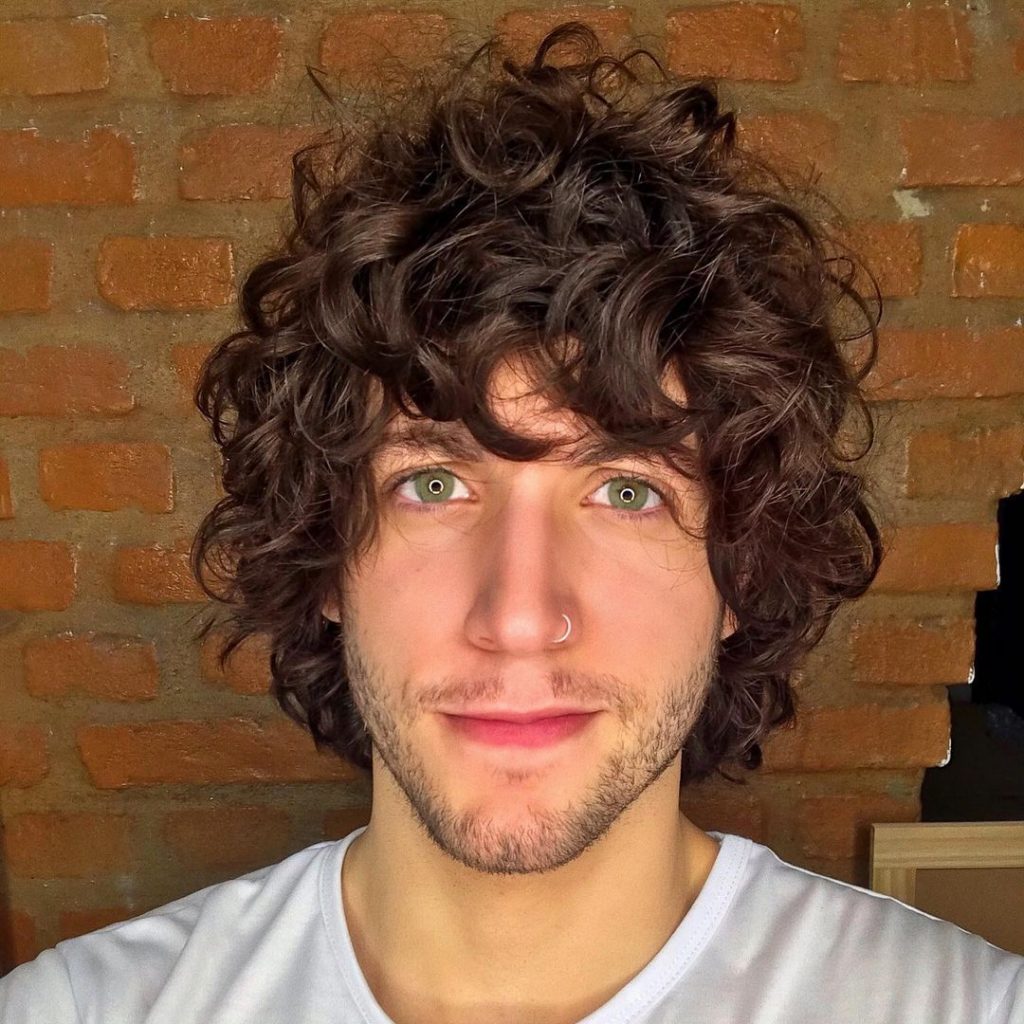 23. Medium Length Hairstyles For Black Men With Curly Hair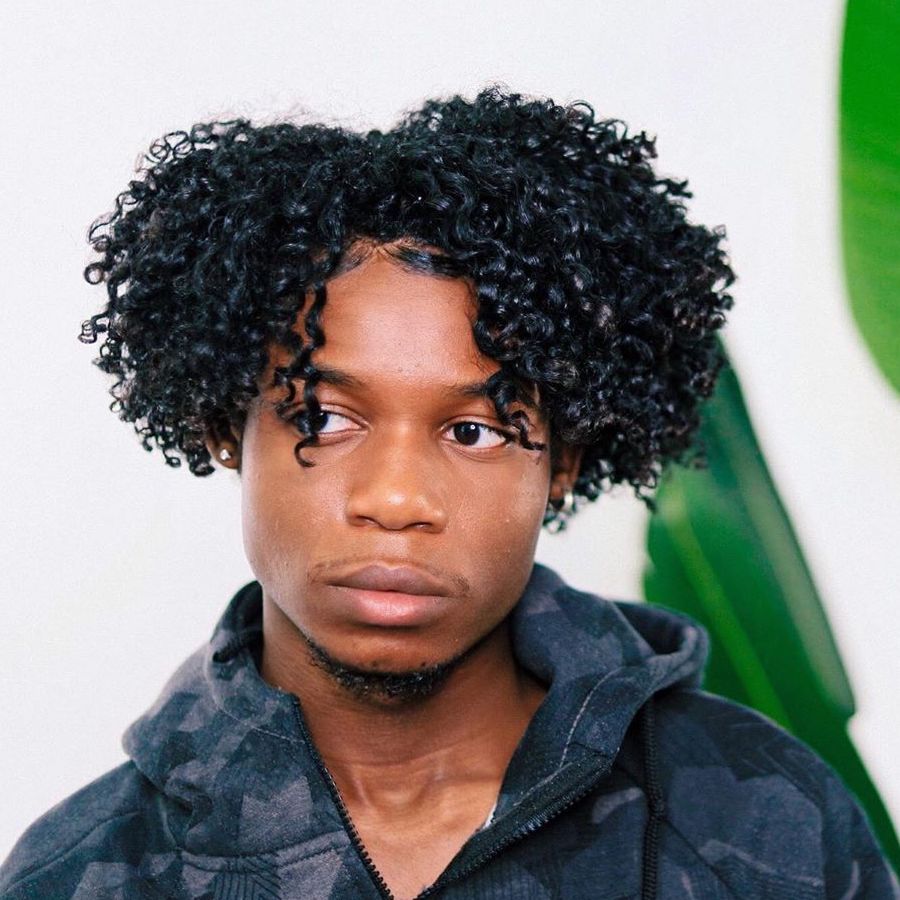 24. Medium Length Curly Fade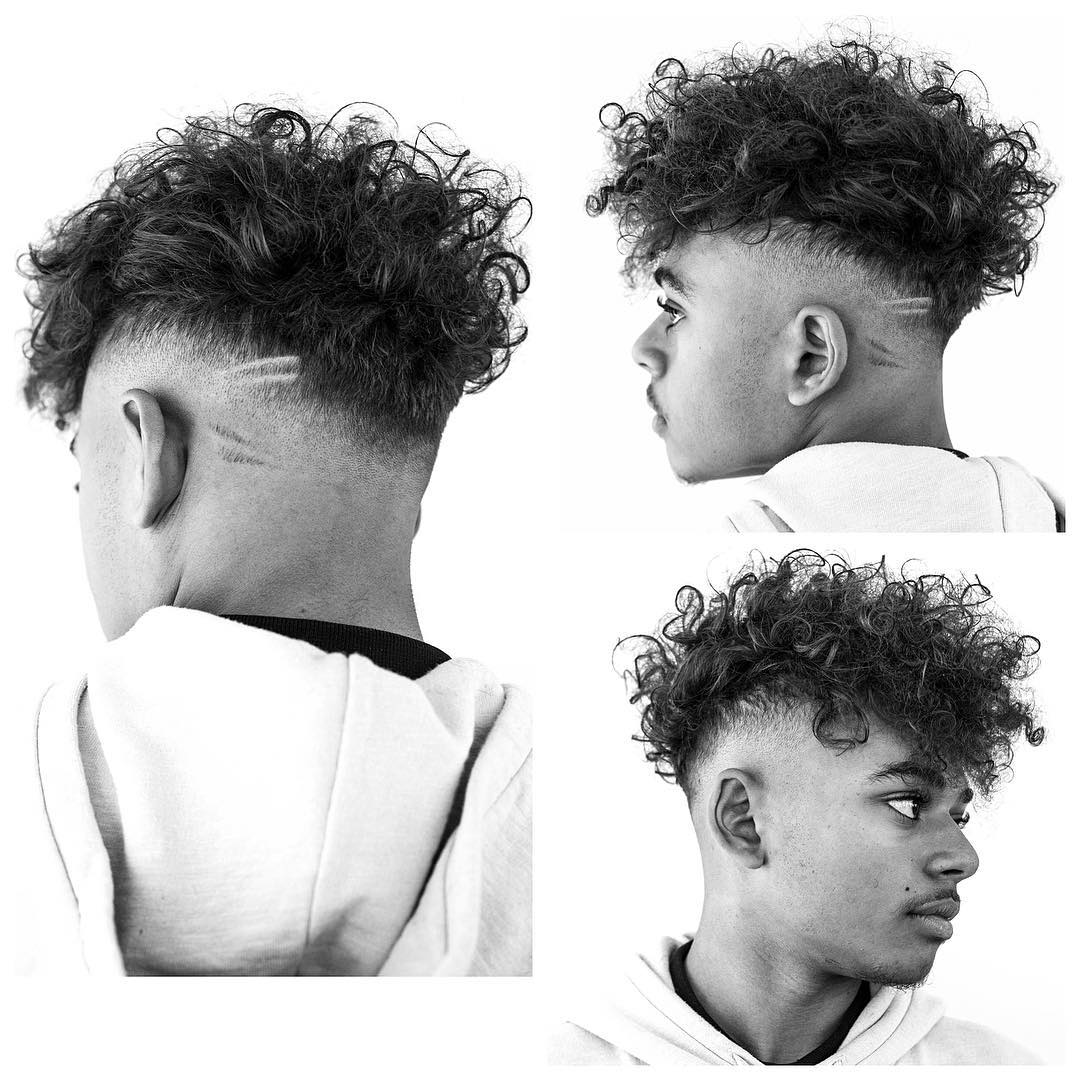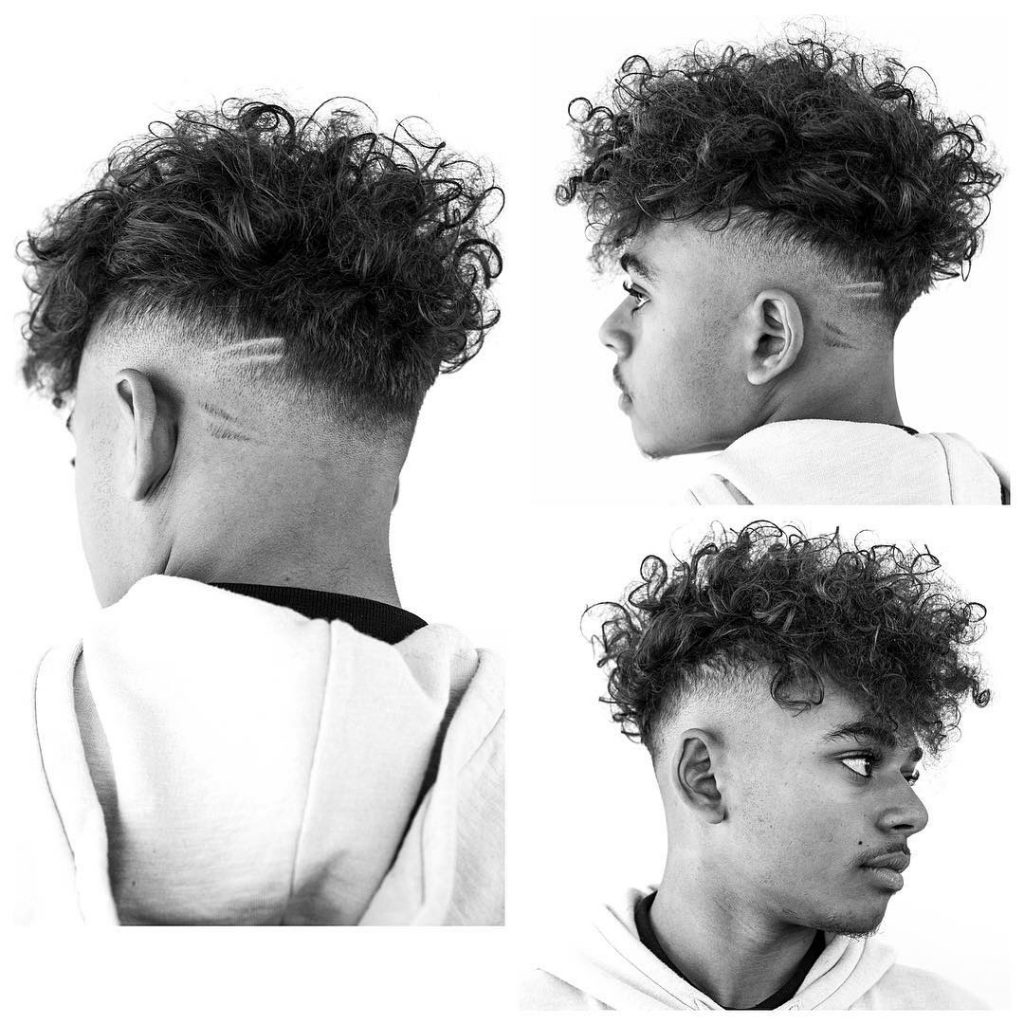 25. Long Top, Short Sides Haircut For Curly Hair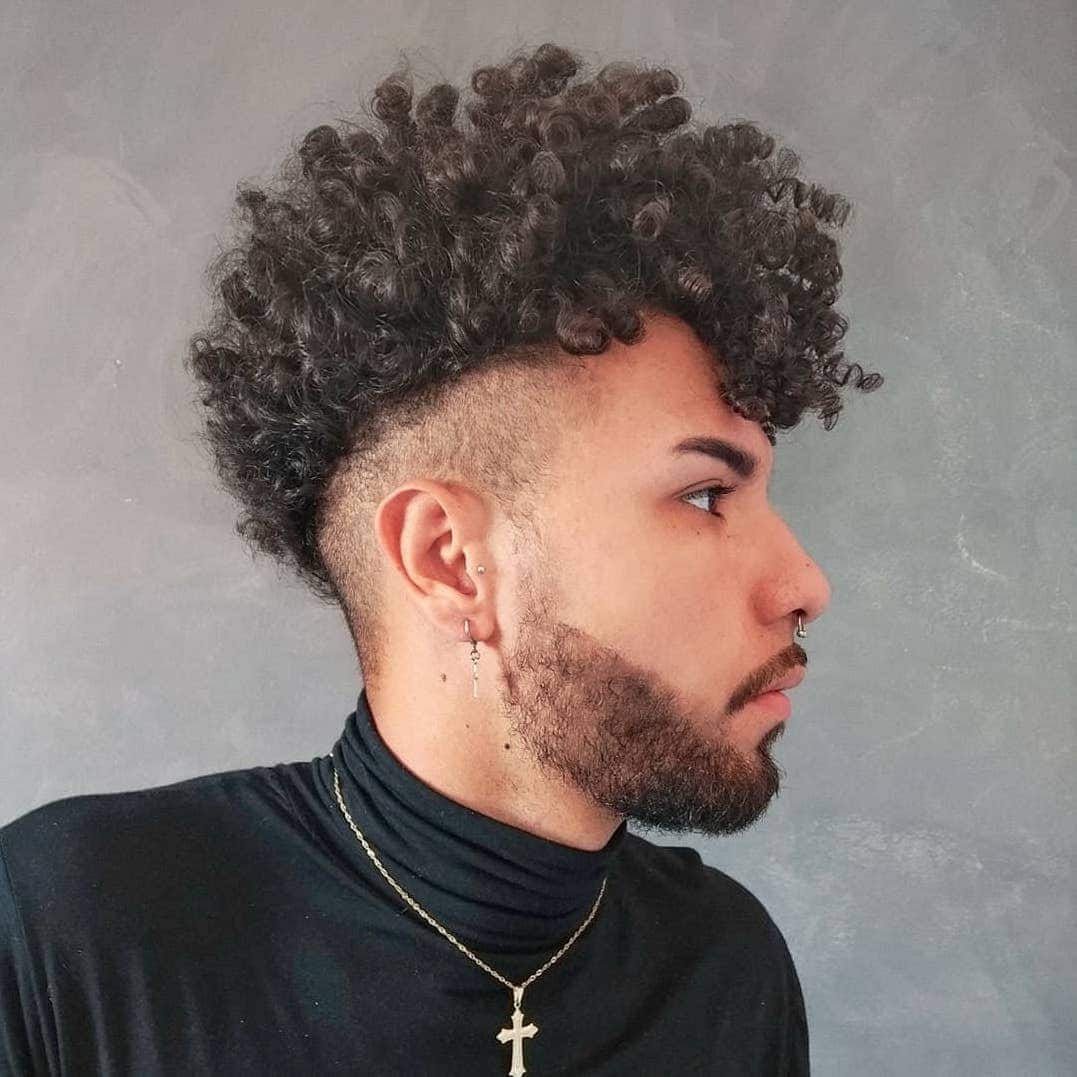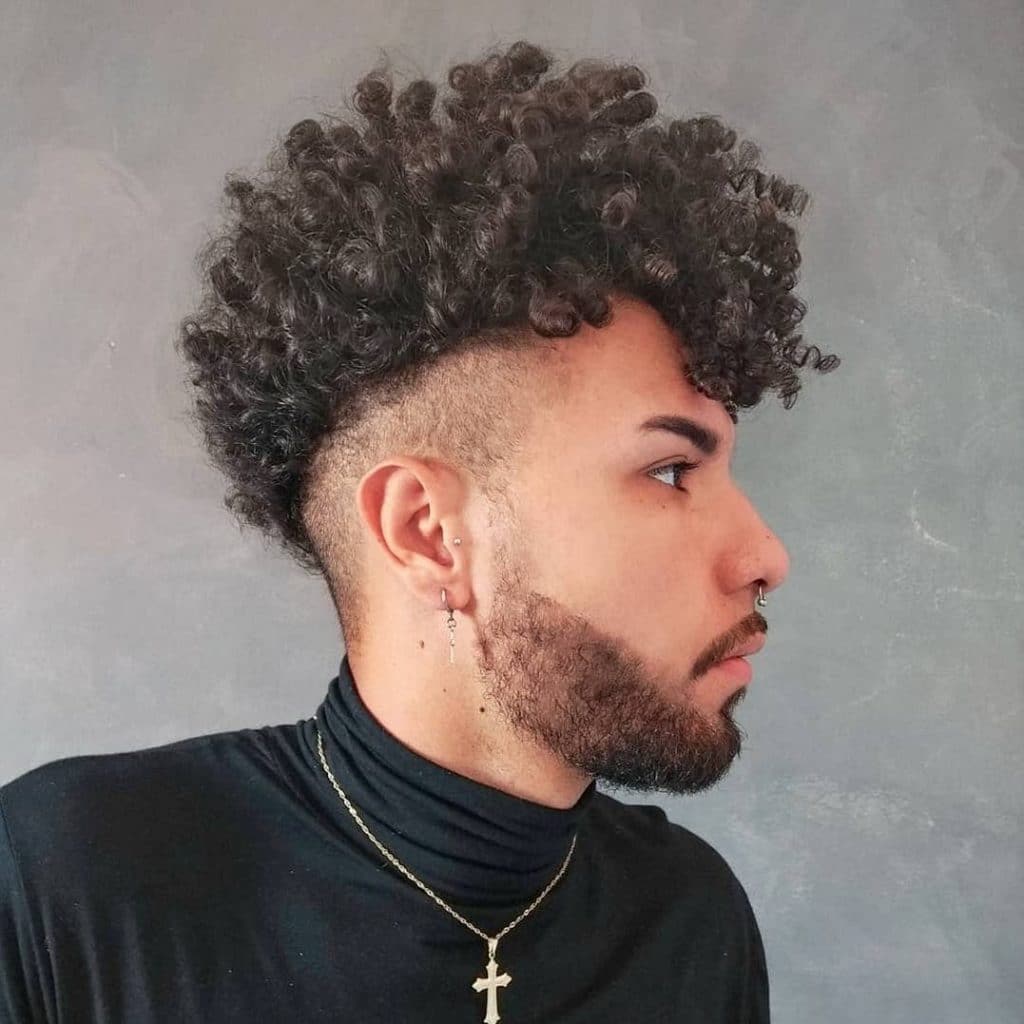 26. Curly Fade Haircut From The Front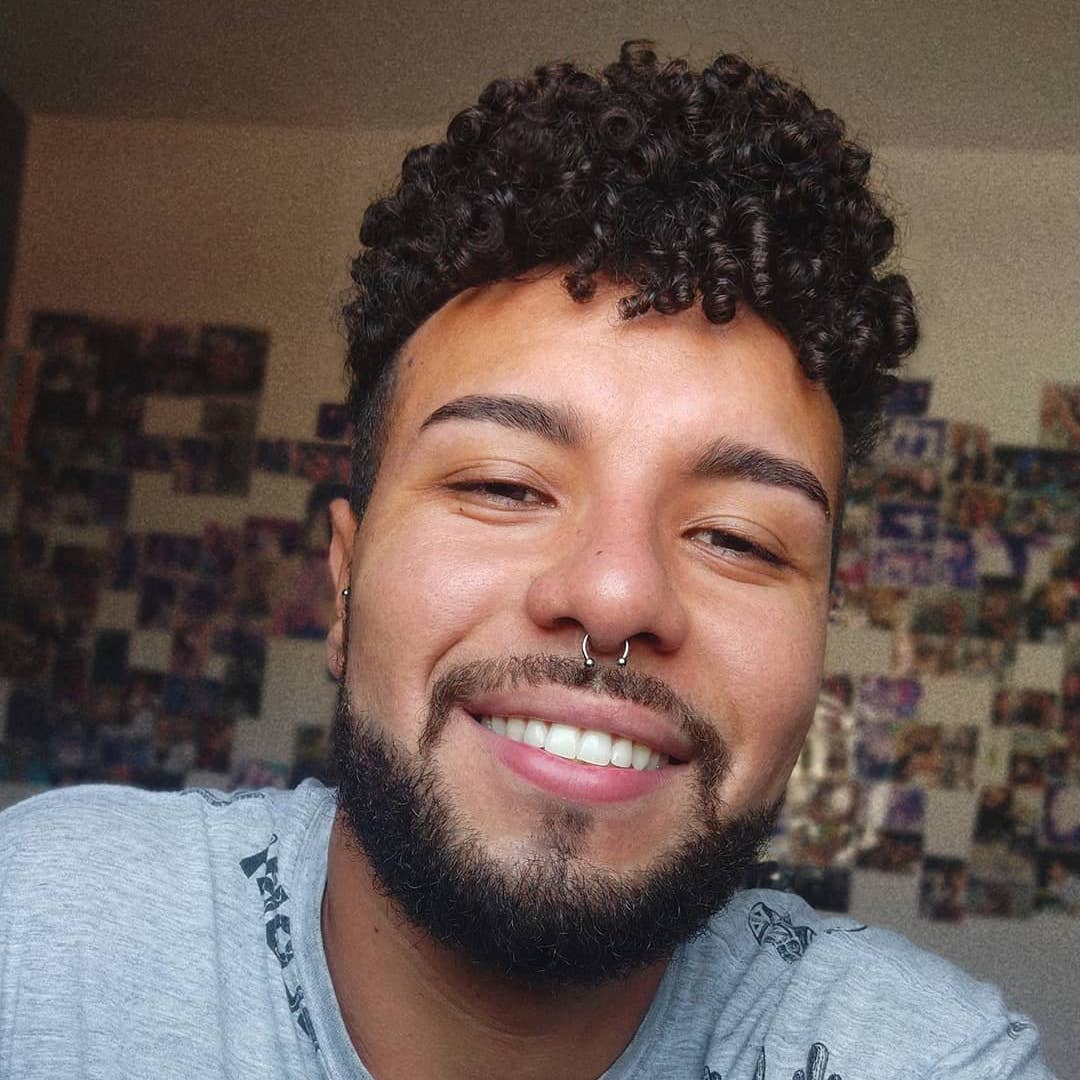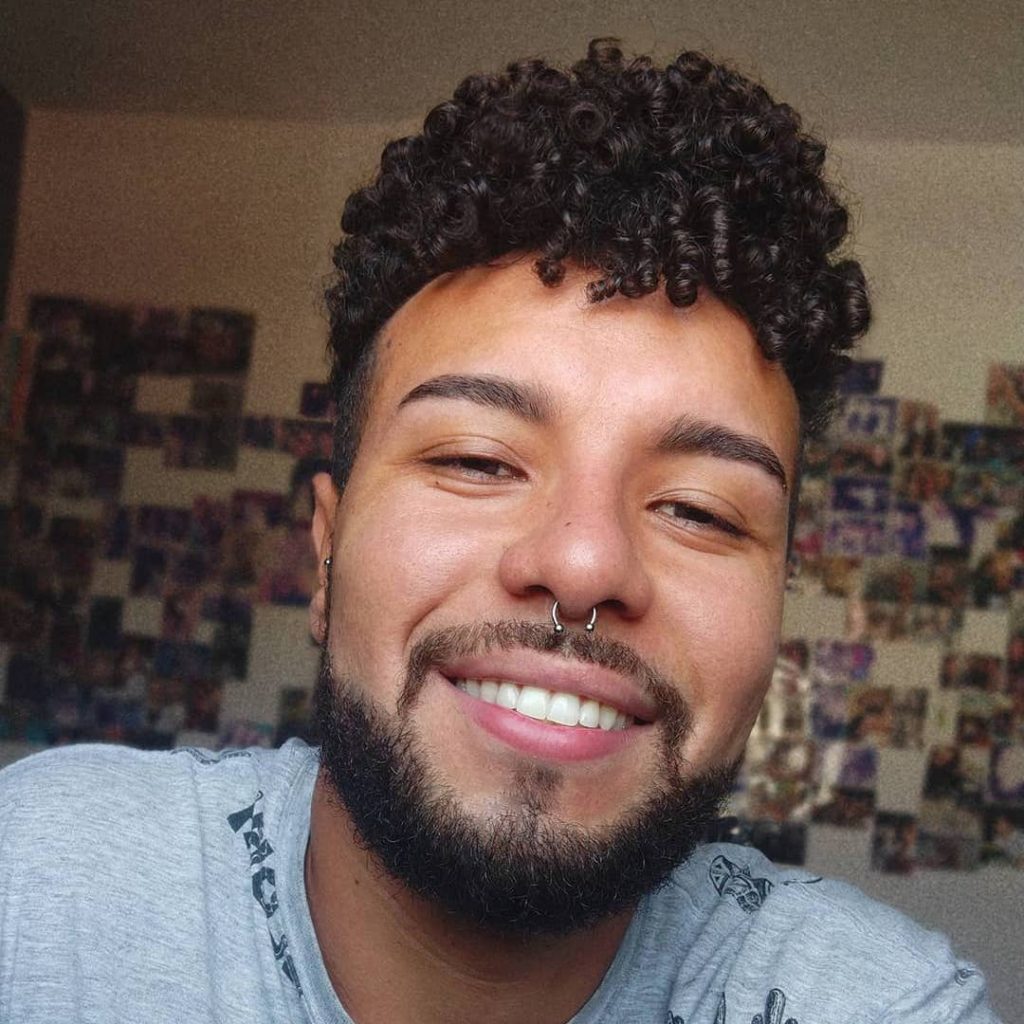 27. Curly Undercut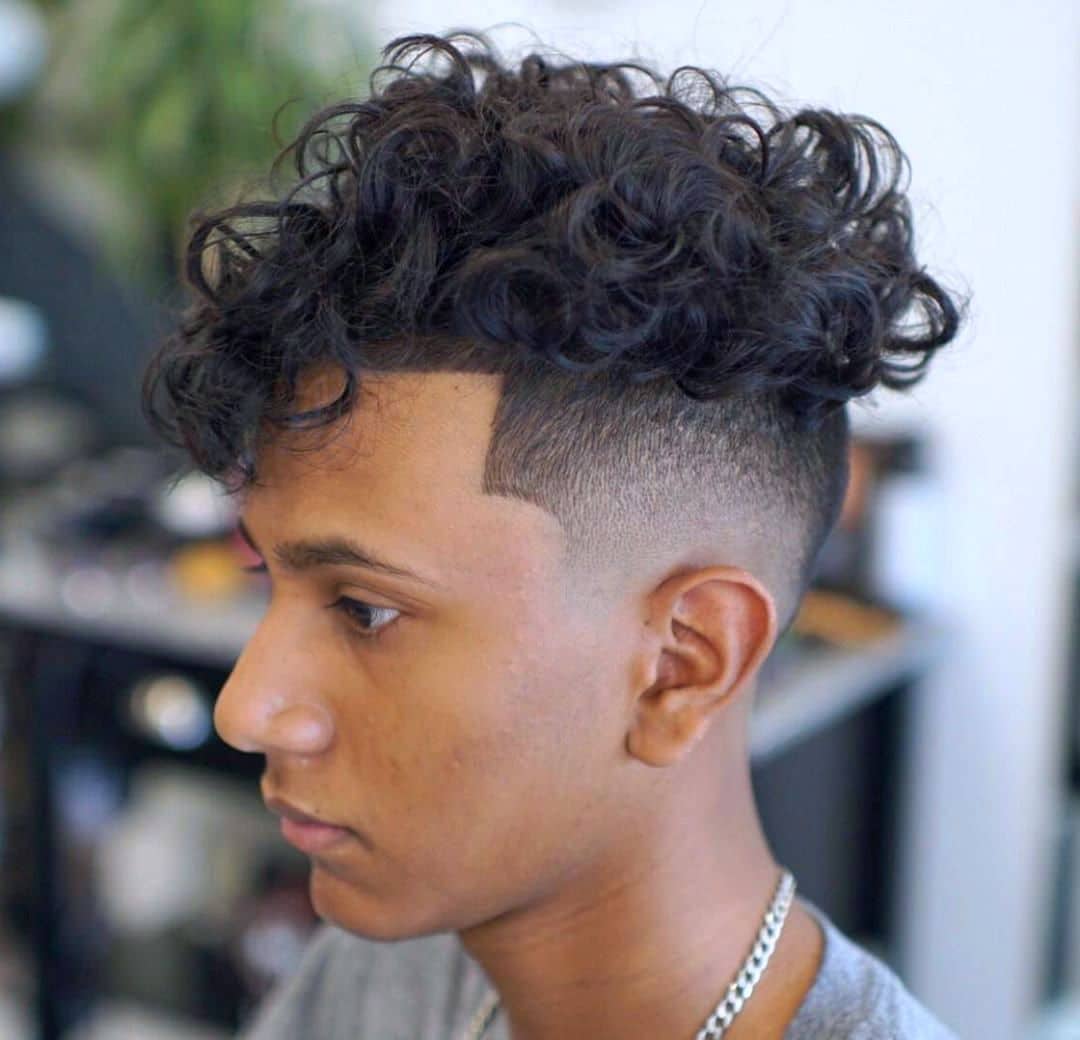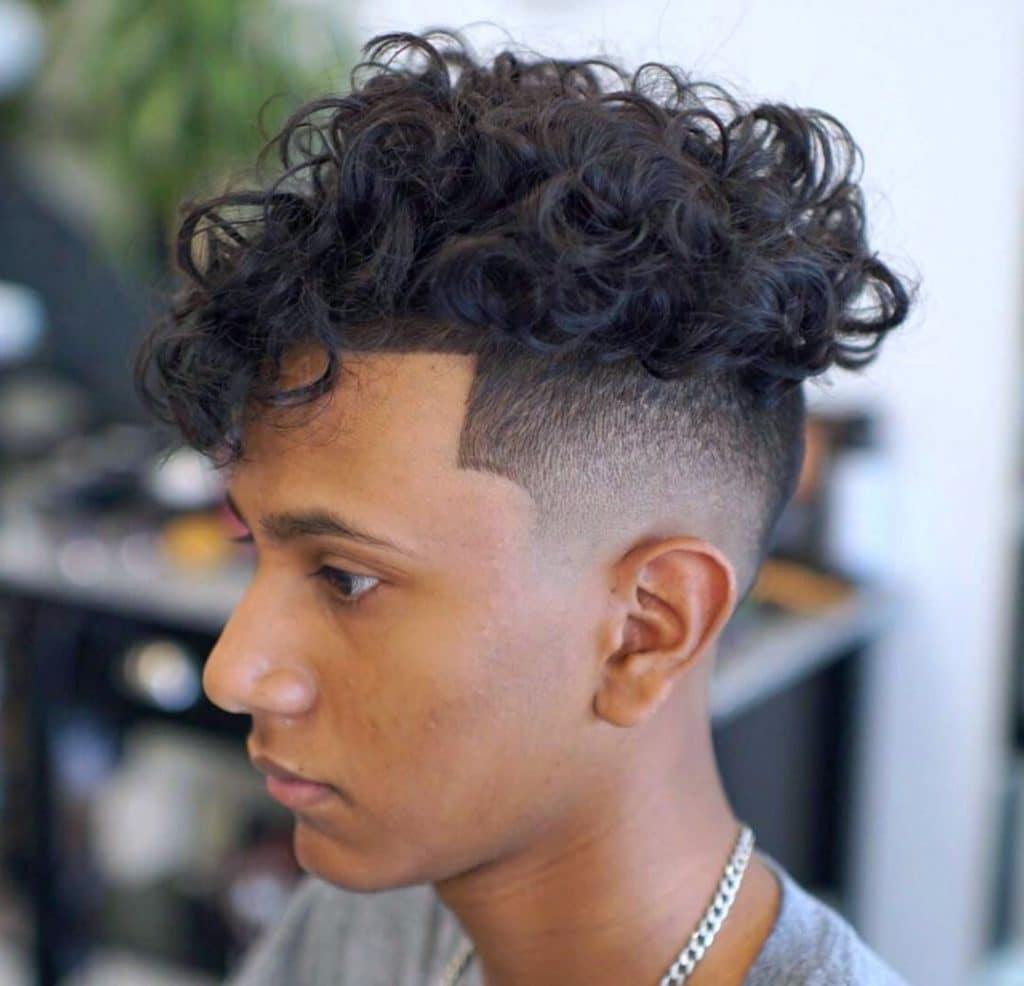 28. Hairstyles For Thick Curly Hair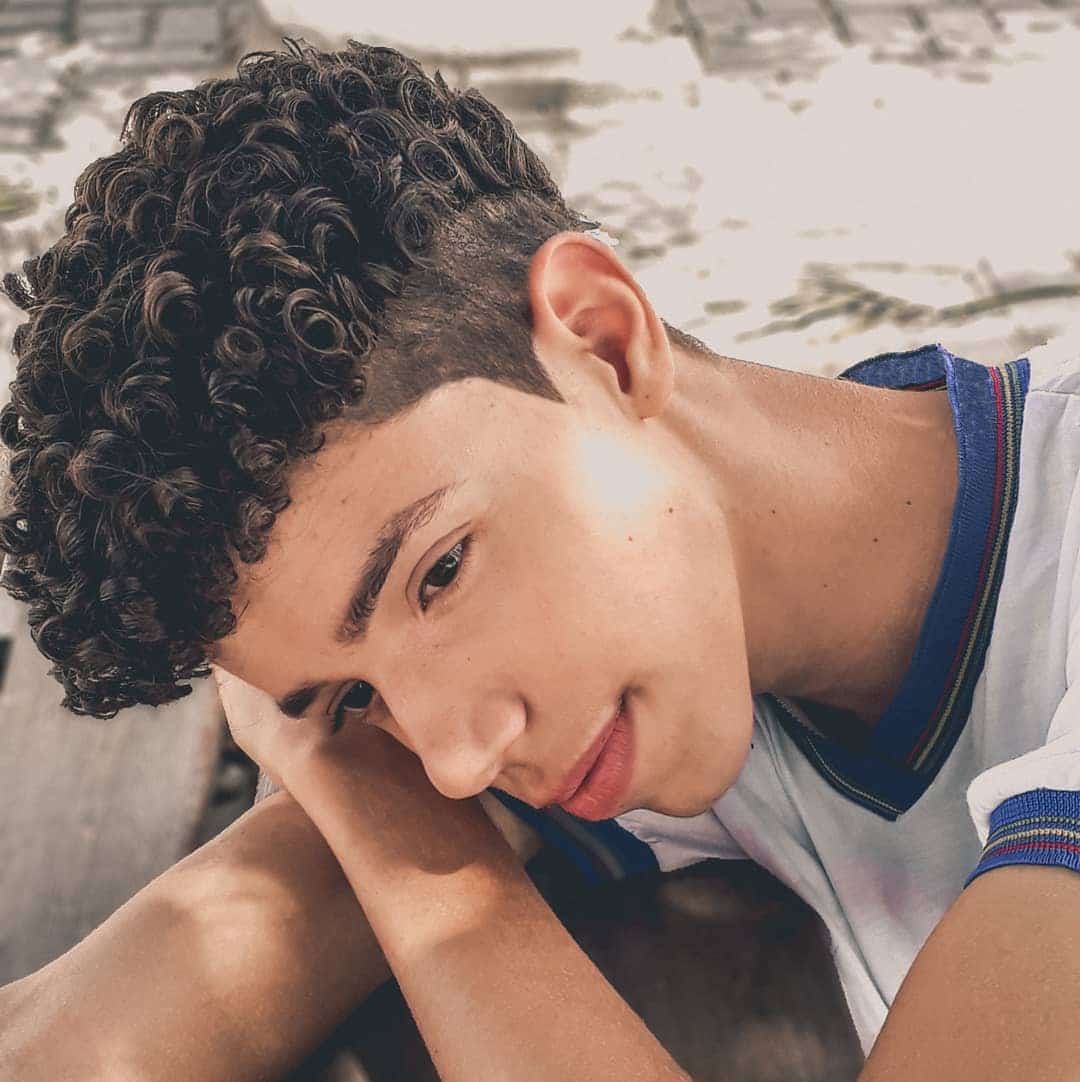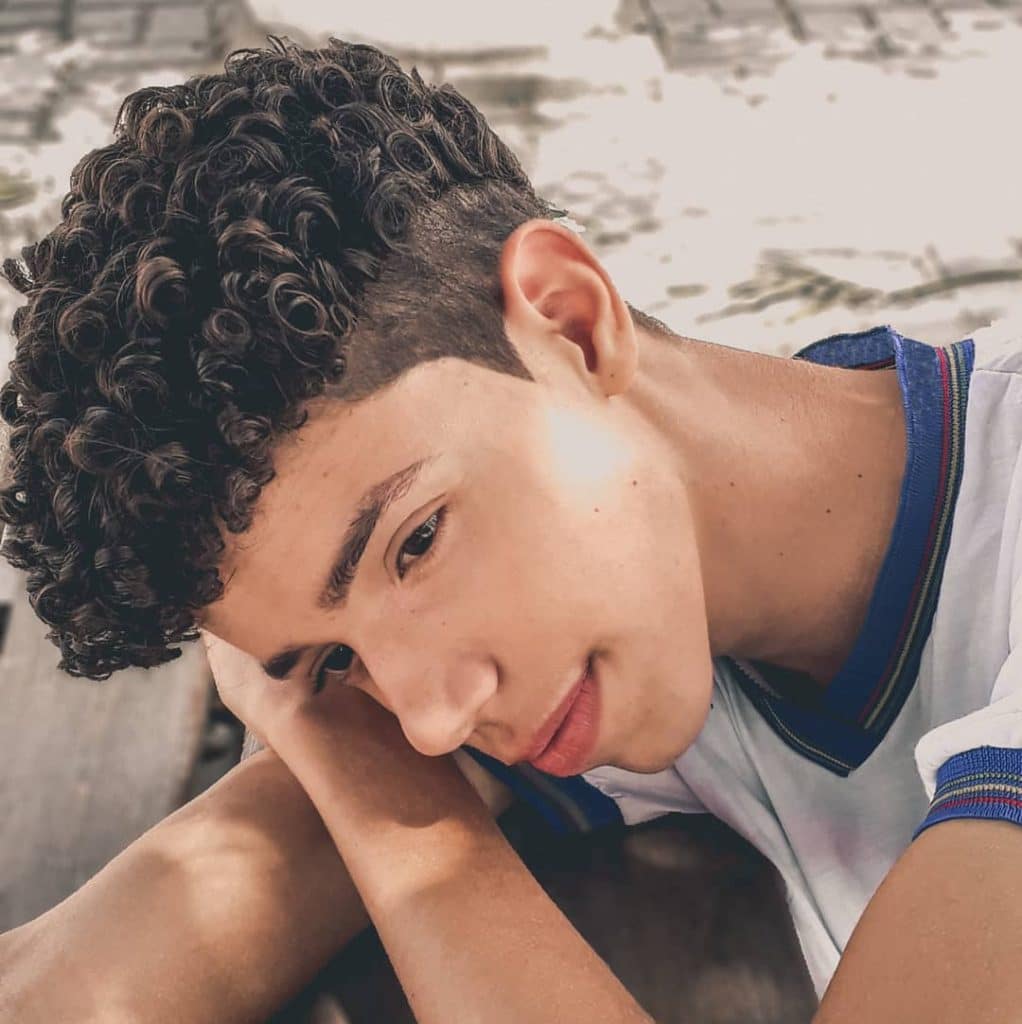 Long Curly Hair For Men
For maximum curls, keep growing that hair. These haircuts from chin length and longer. Keep scrolling for some ideas for curly hairstyles too.
29. Shoulder Length Curly Hair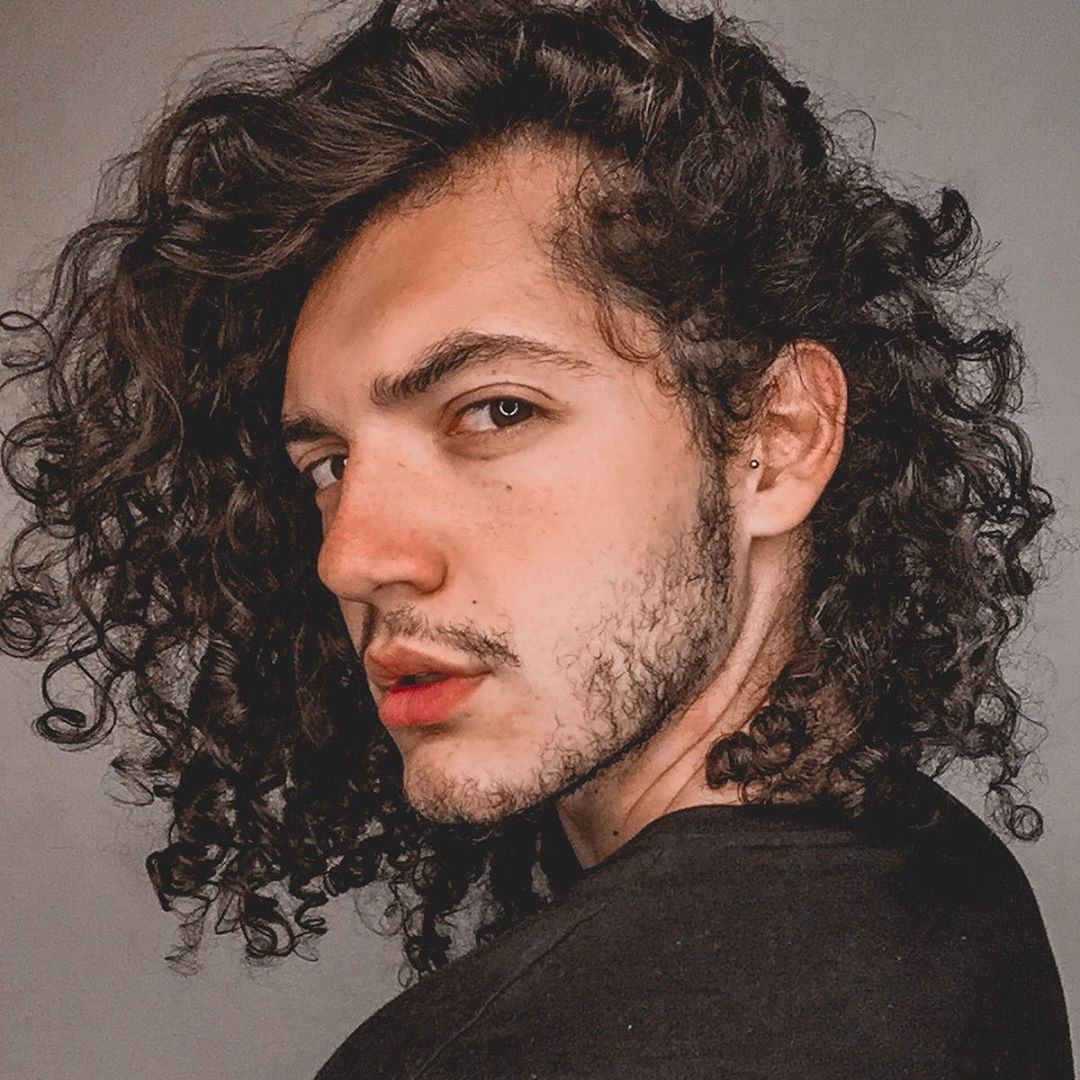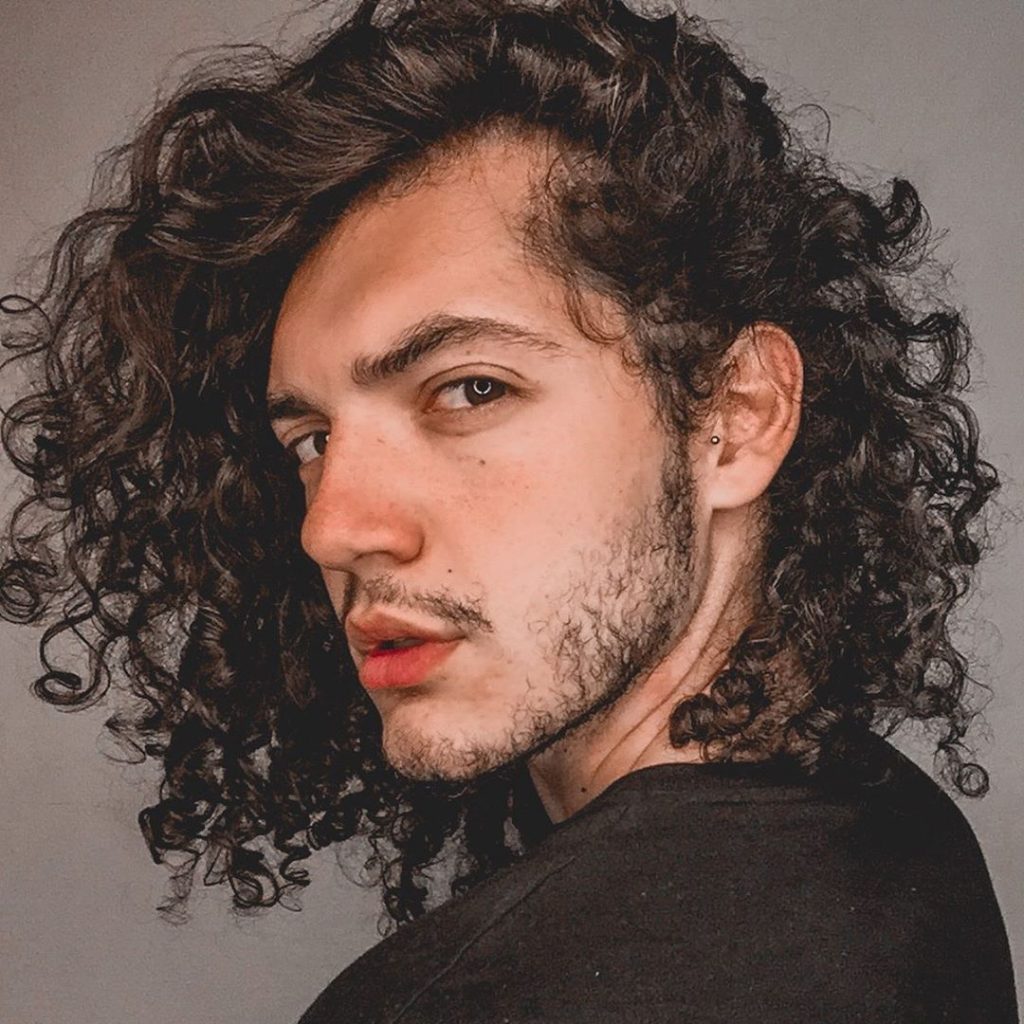 30. Curly Shag Haircut For Men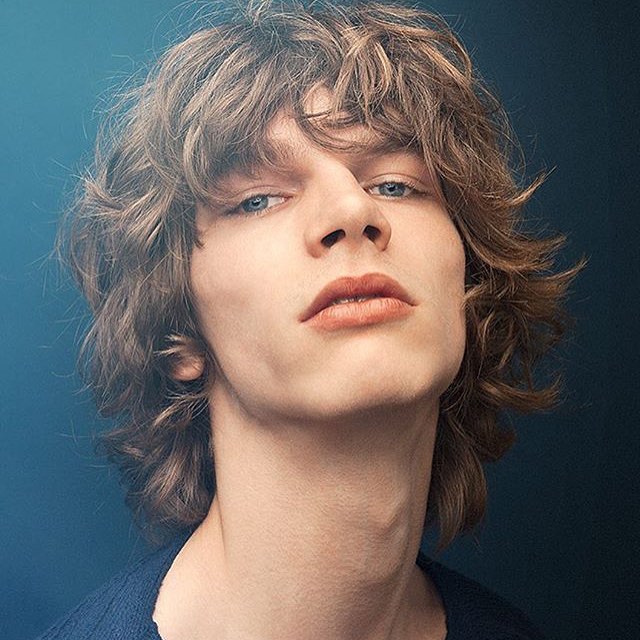 31. Long Ringlet Curls For Men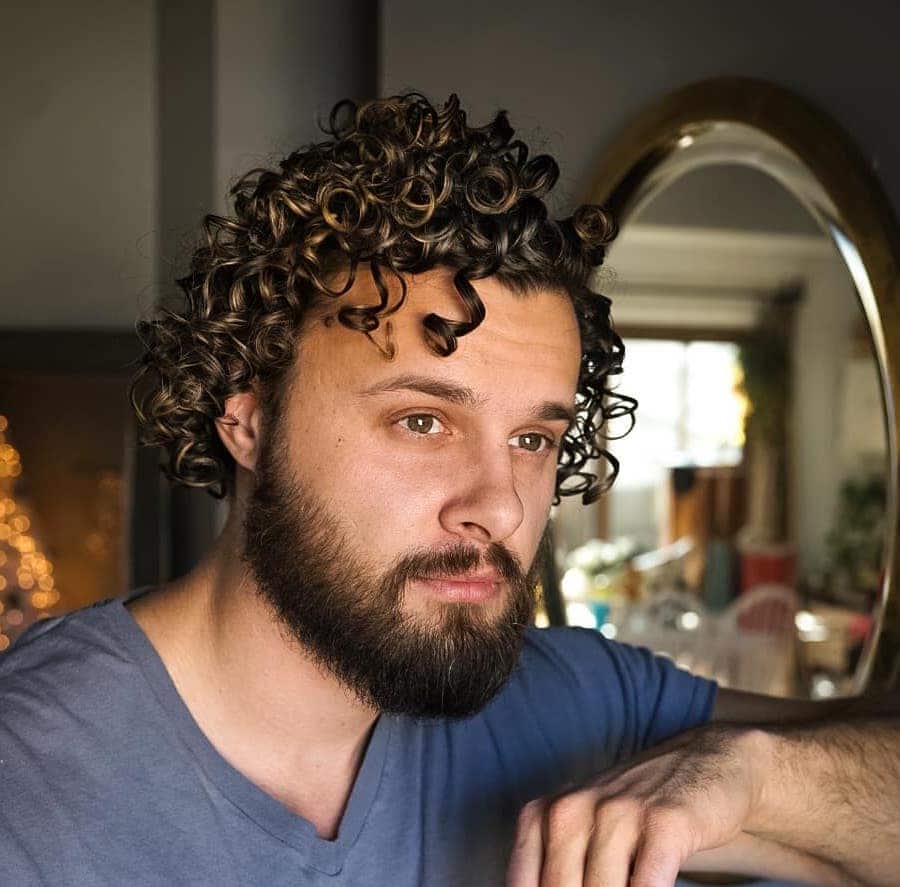 32. Bob Hairstyles for Wavy Curly Hair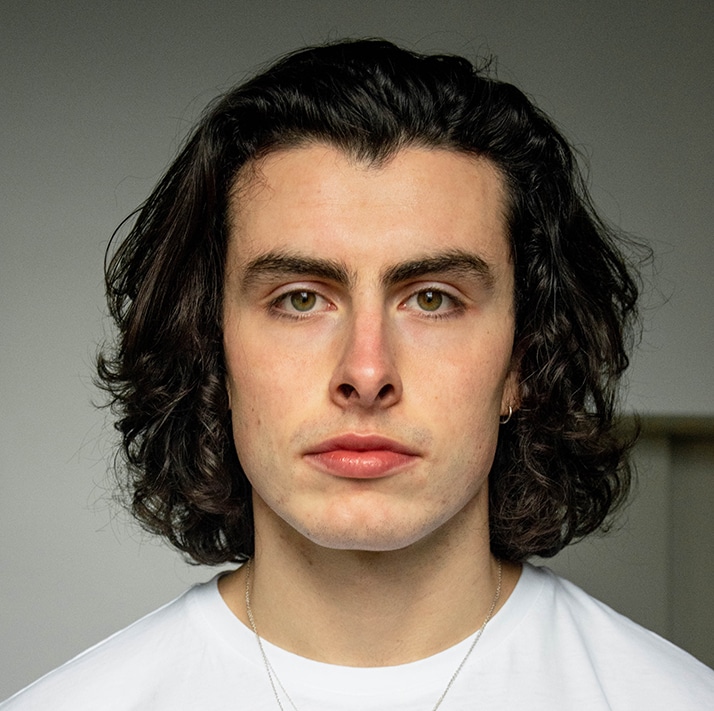 33. Curly Hairstyles With Bangs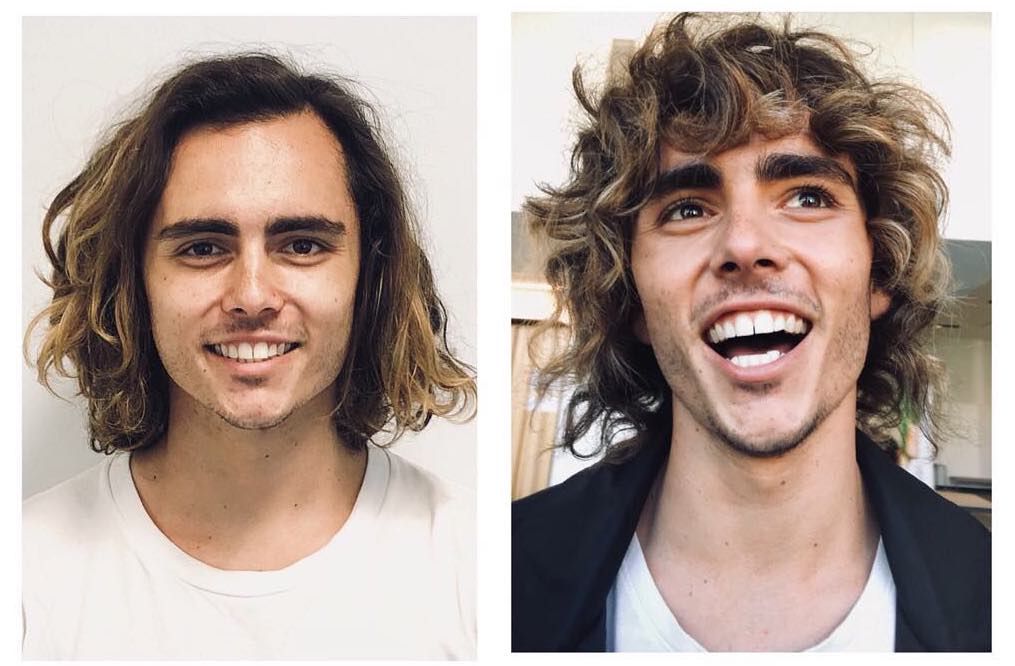 34. Low Fade + Long Curly Hair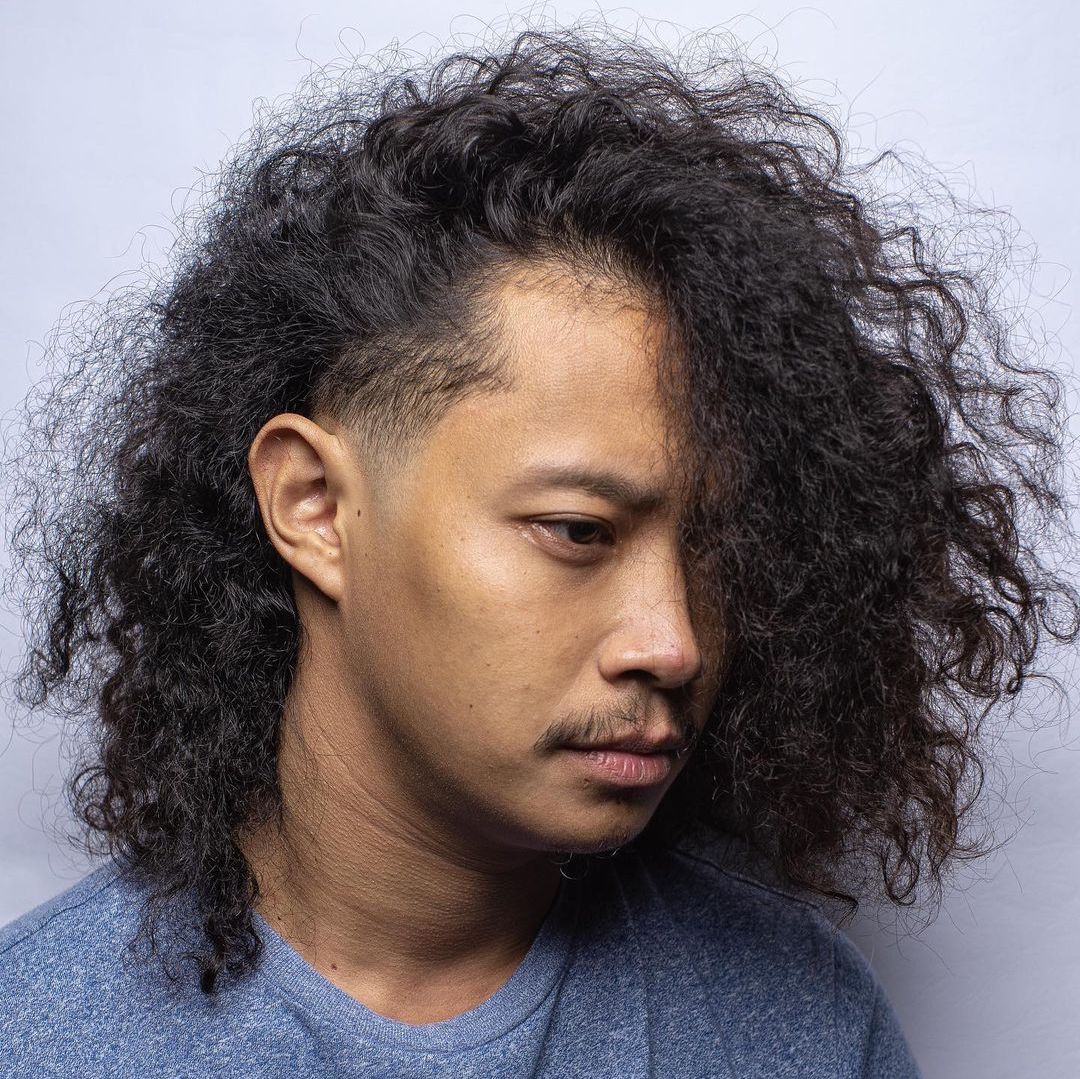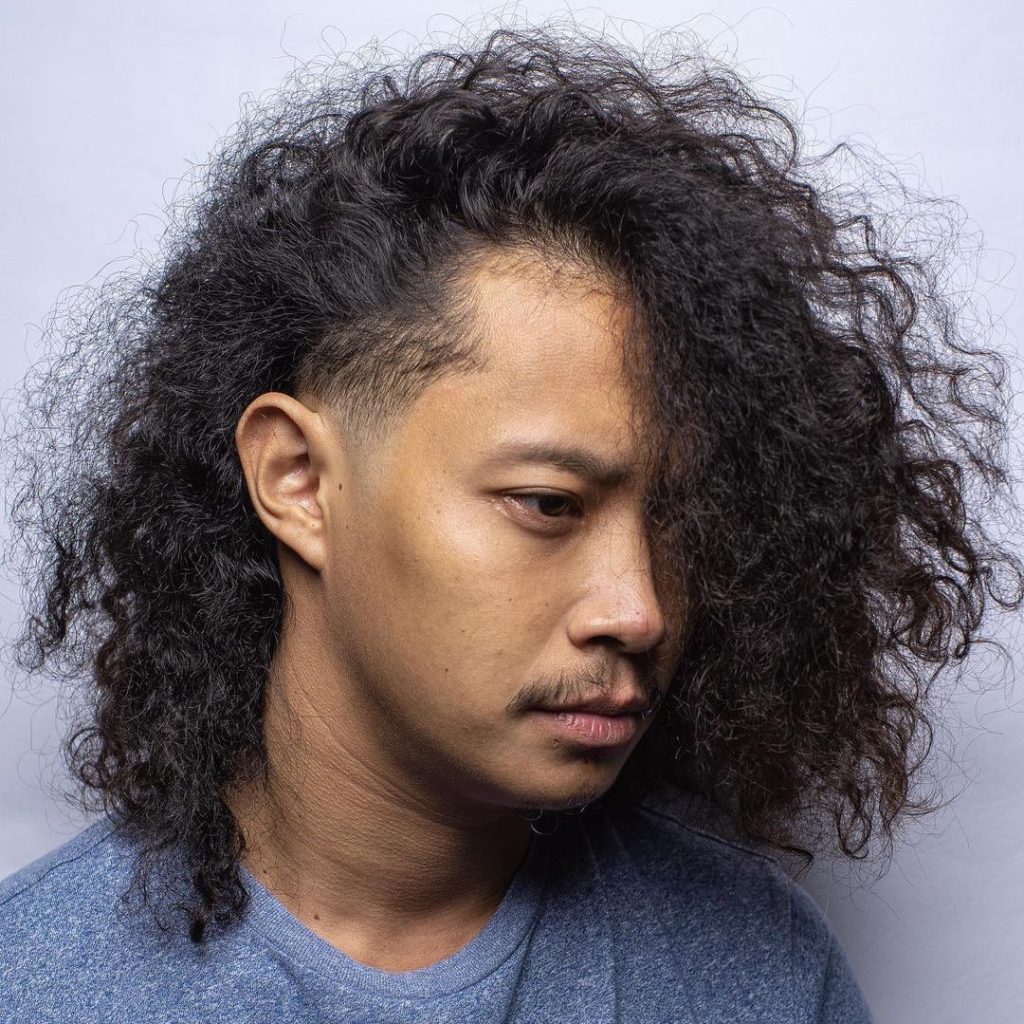 How To Style Curly Hair For Men
Sometimes you want to pull curly hair back, whether it's for athletic activities or hot weather. Here are some cool ways to style curly hair for men.
35. Man Bun + Low Fade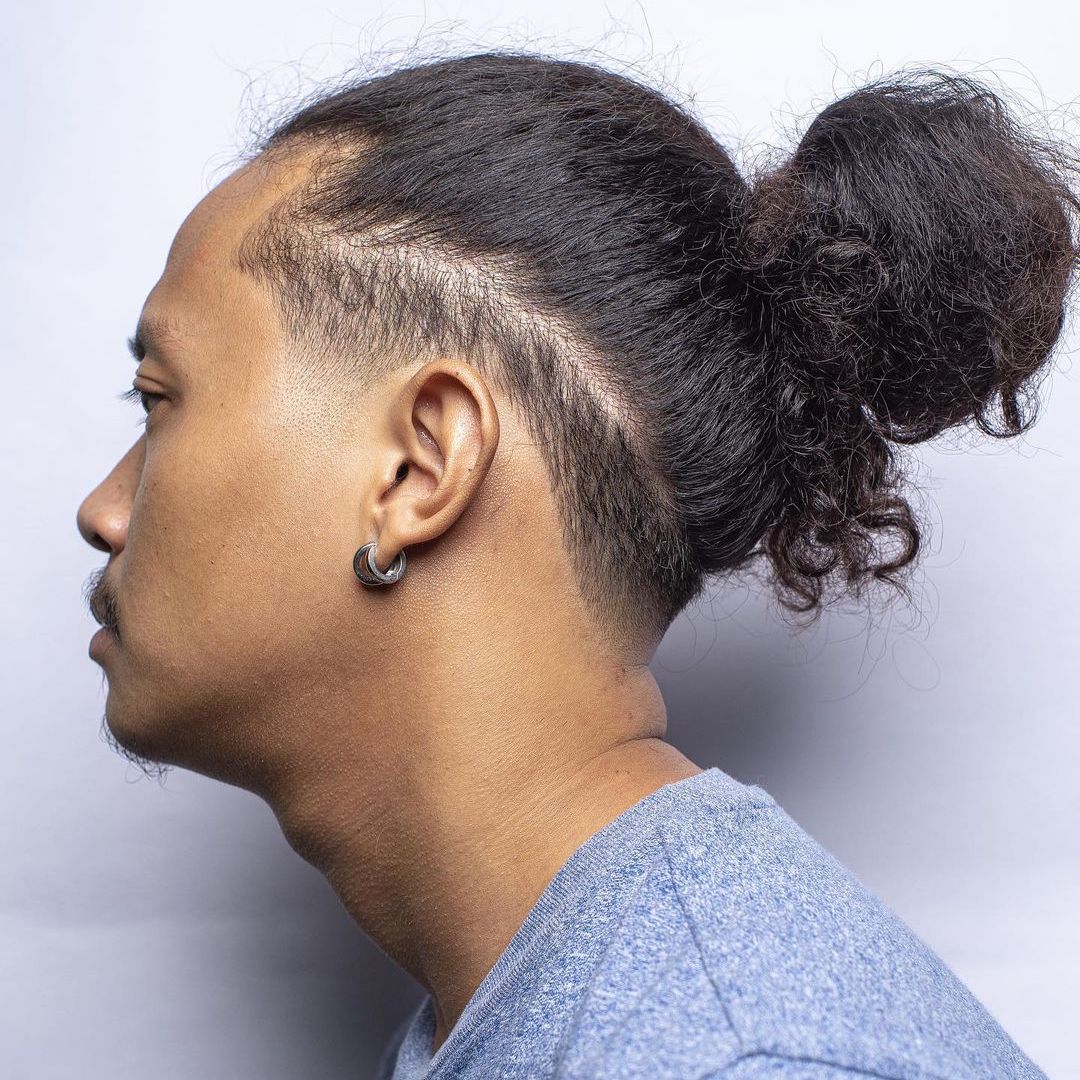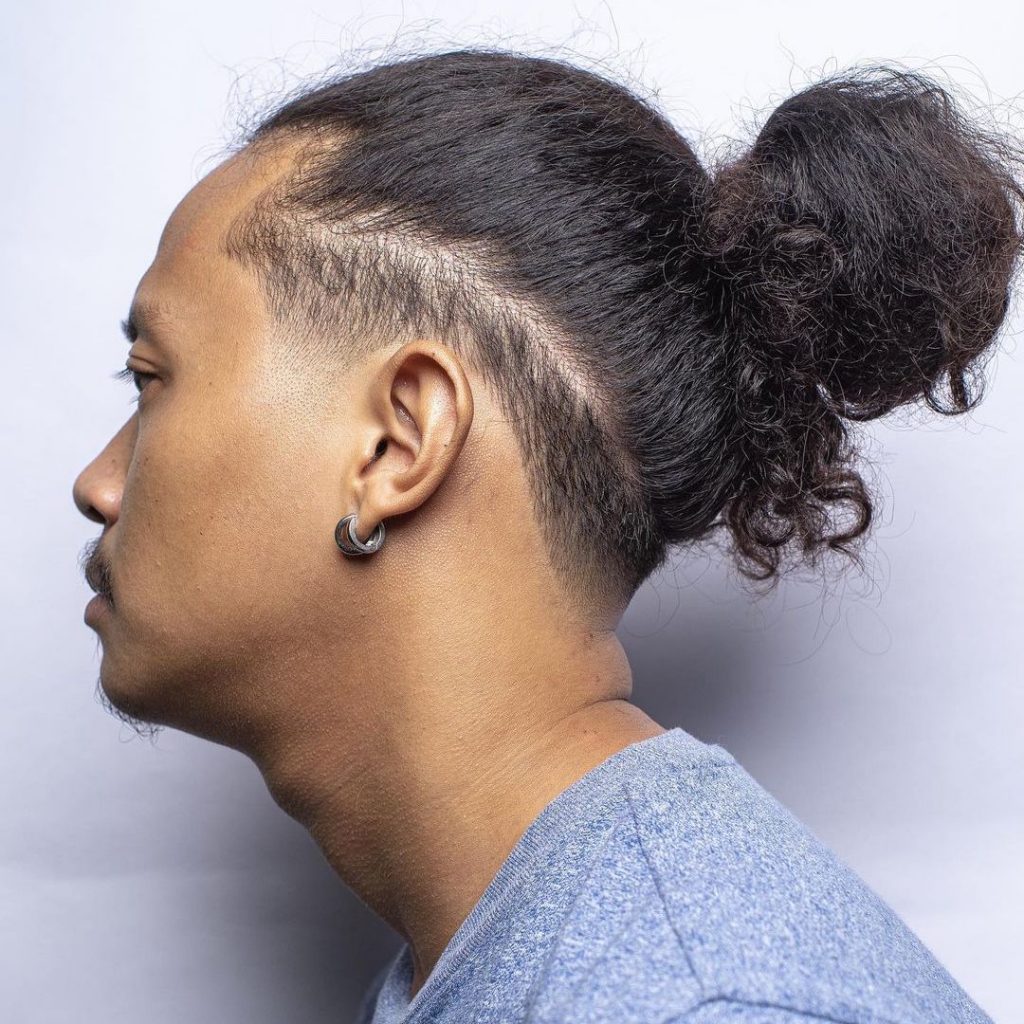 36. Man Bun + Undercut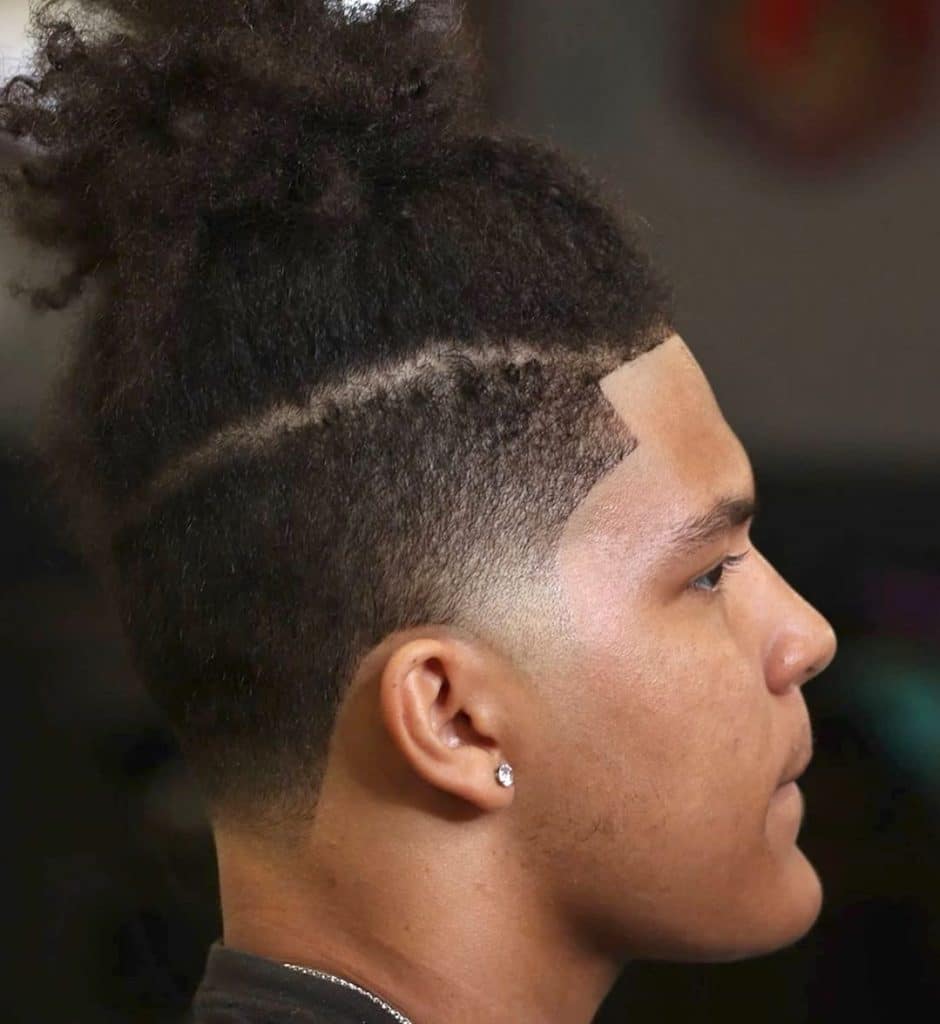 37. Half Up Hairstyle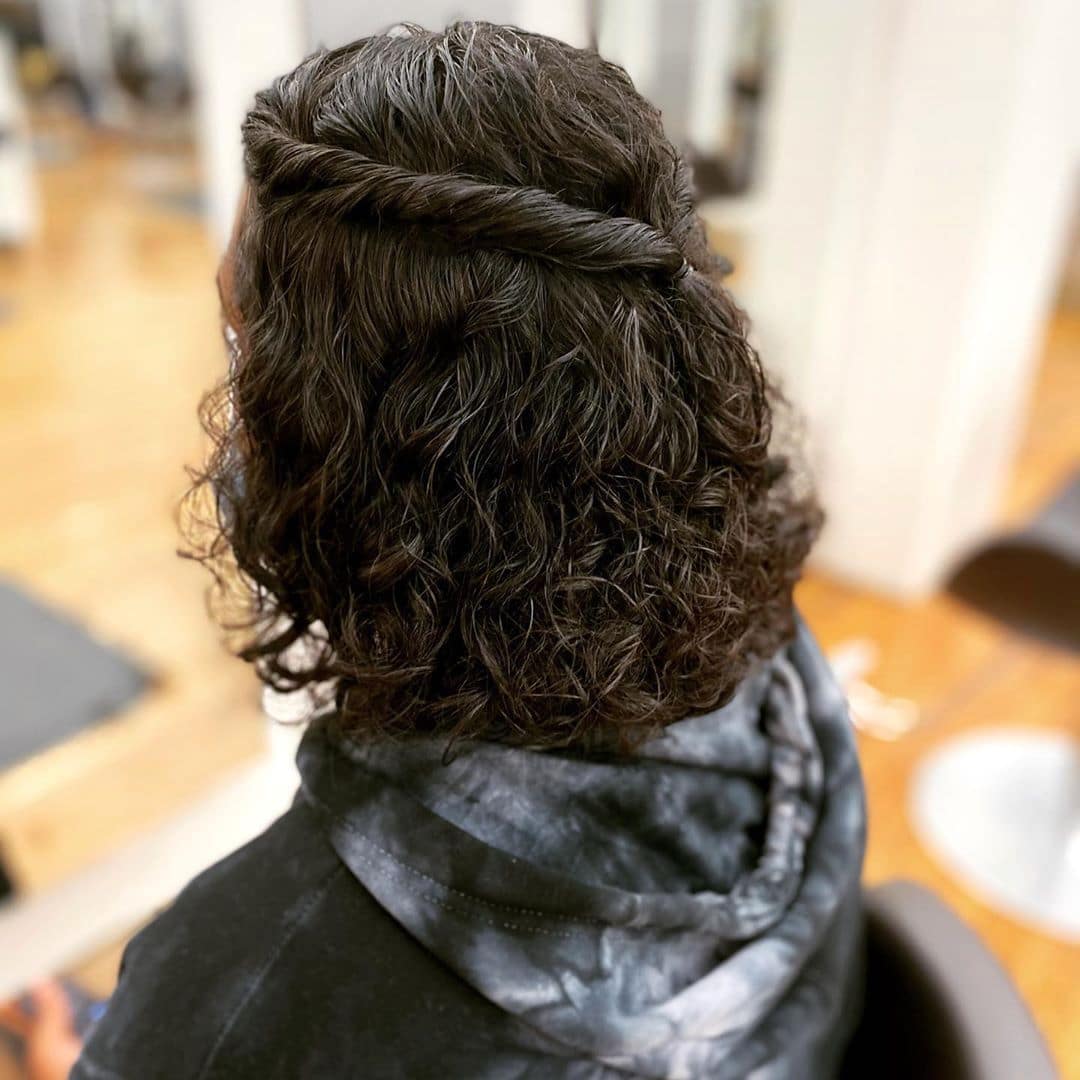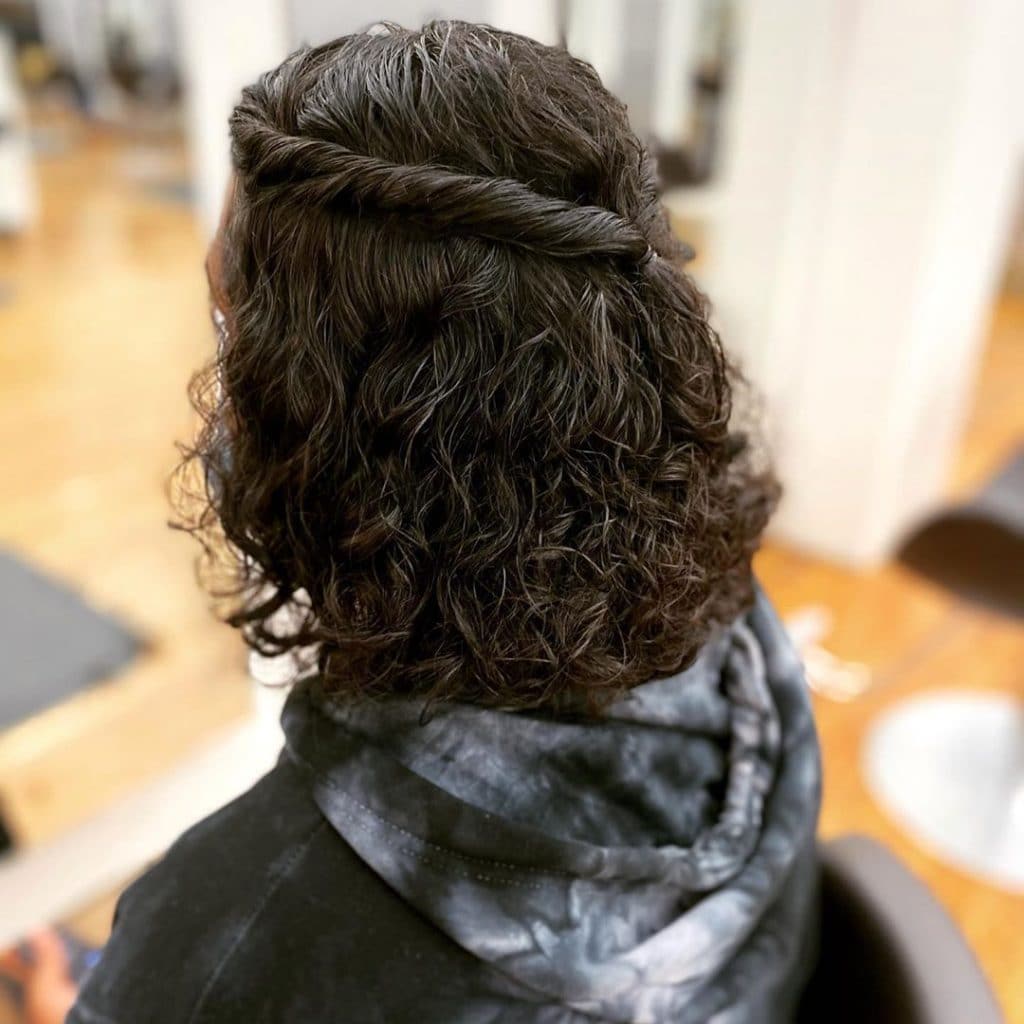 38. Long Curly Hairstyles For Men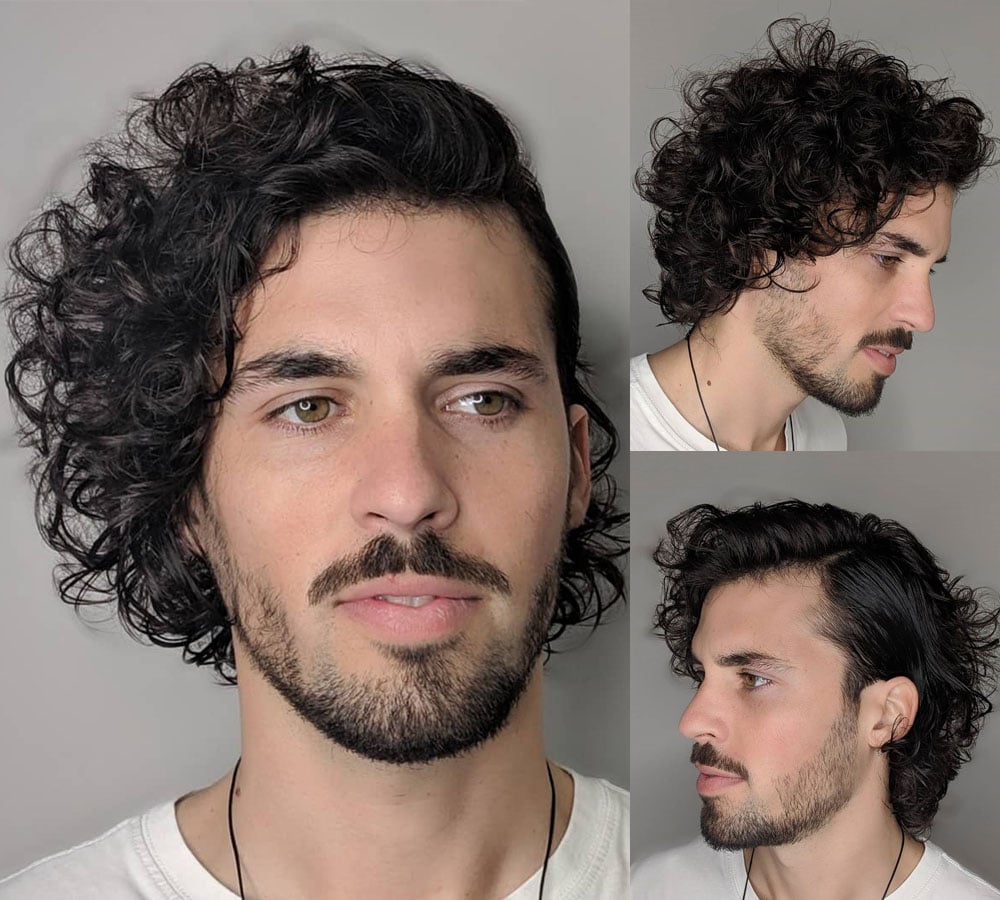 39. Bandana Hairstyles For Curly Hair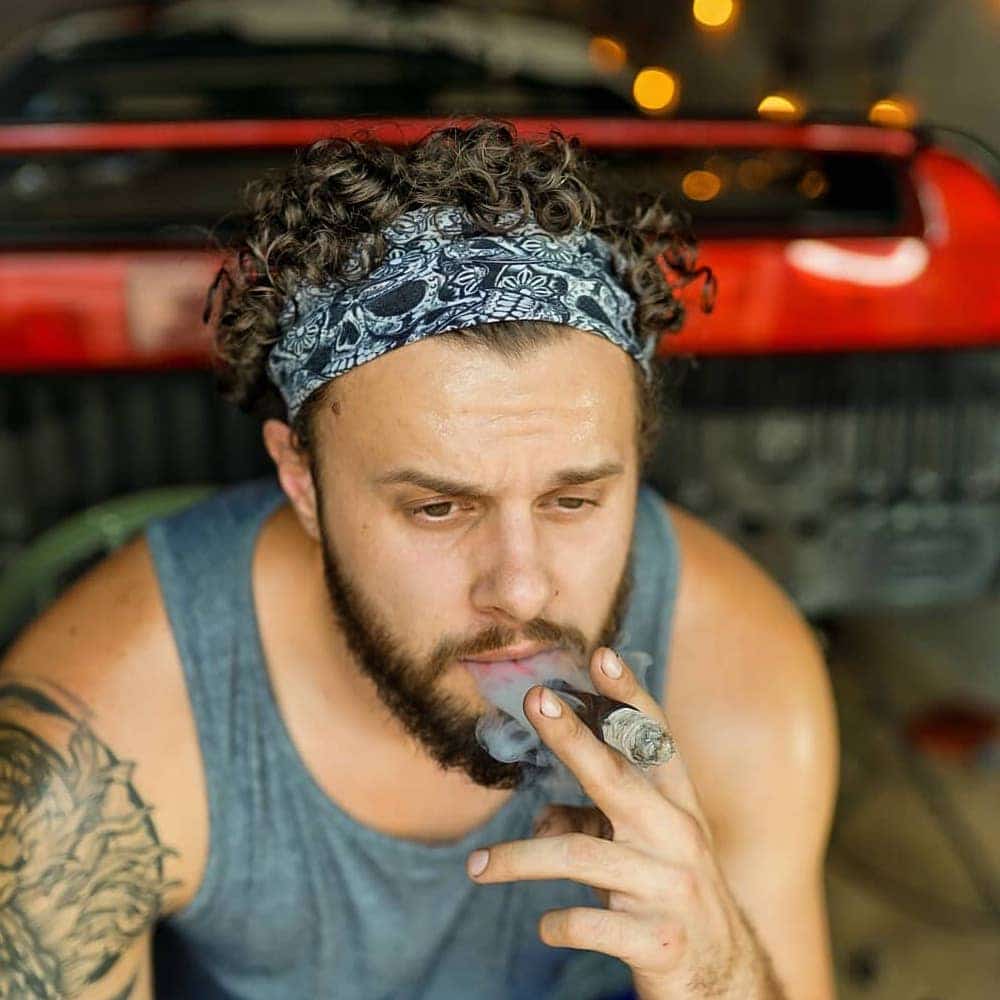 40. Elastic Comb Hairstyle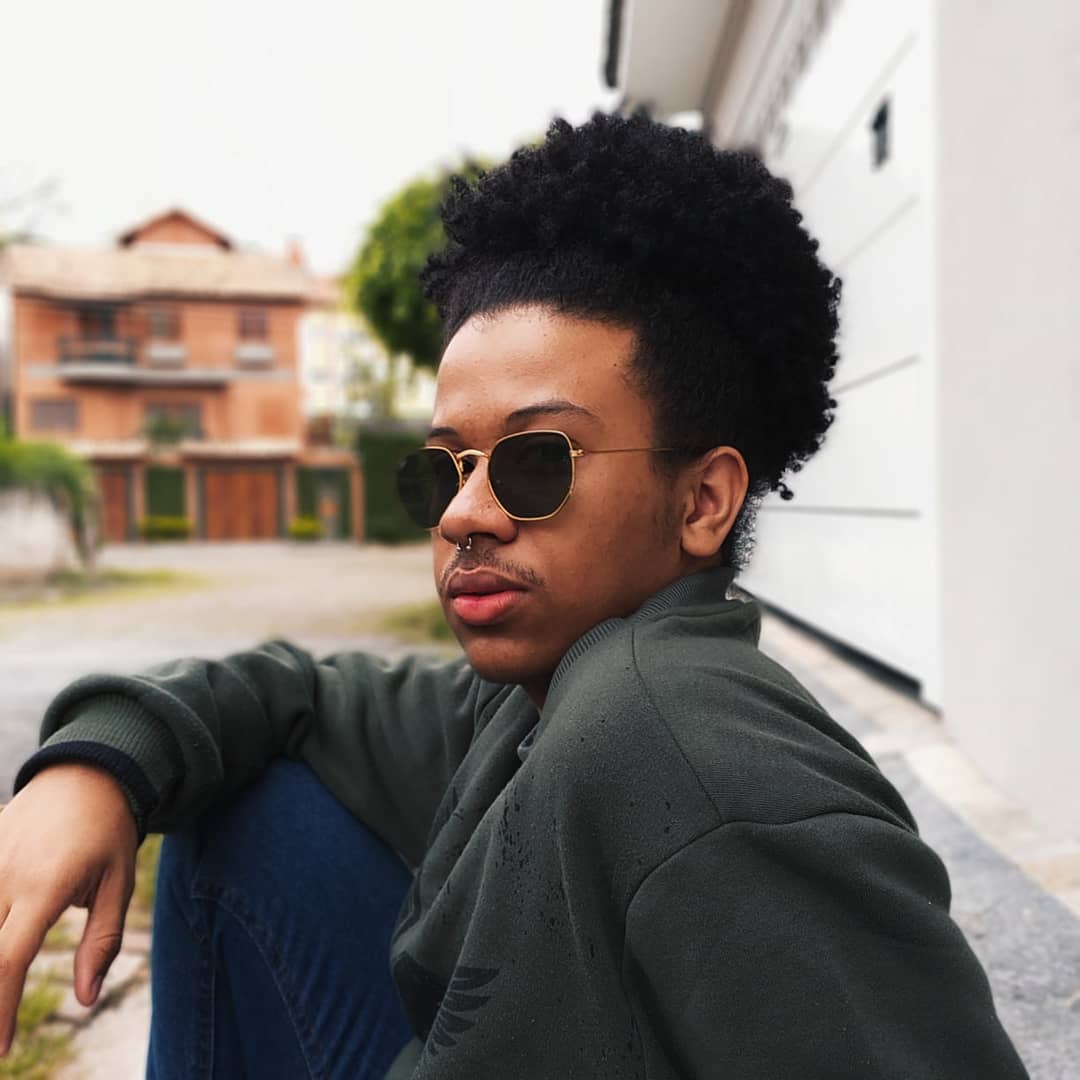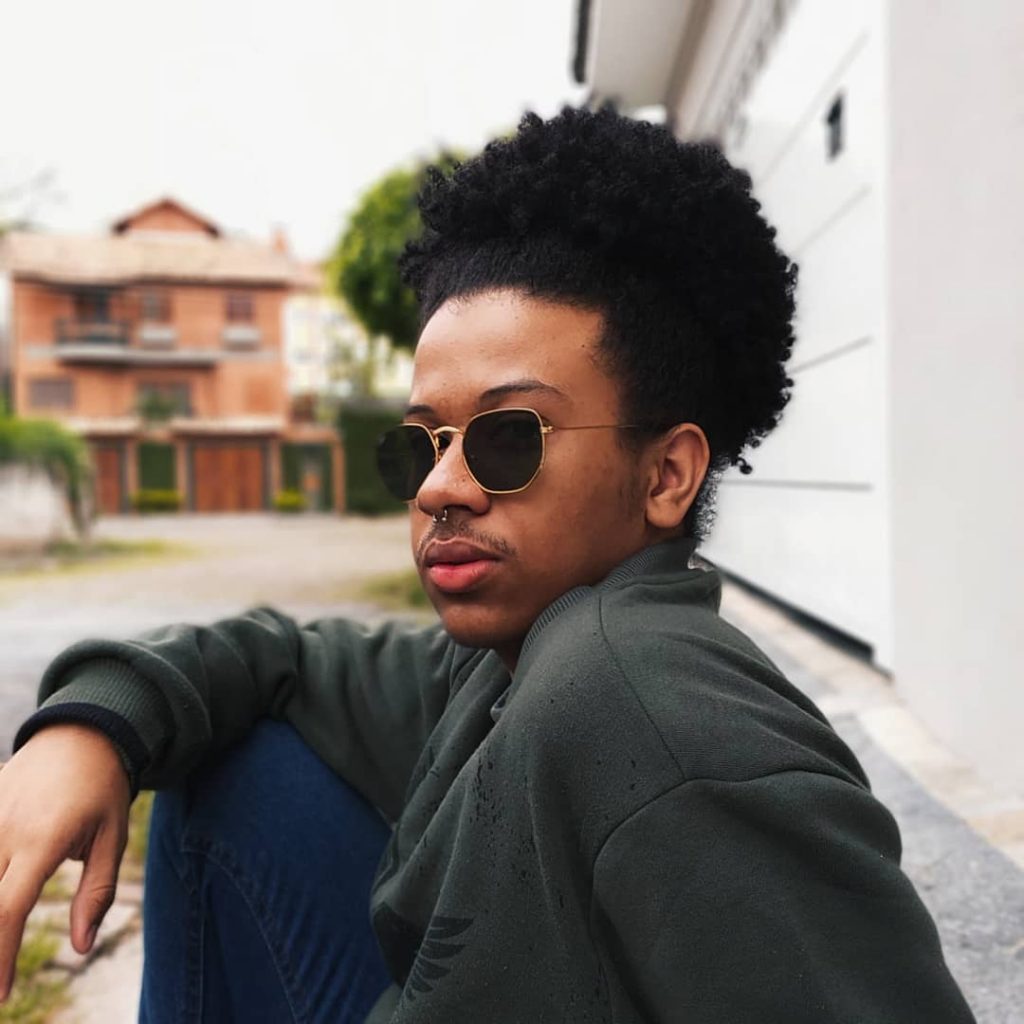 41. Curly Ponytail + Braid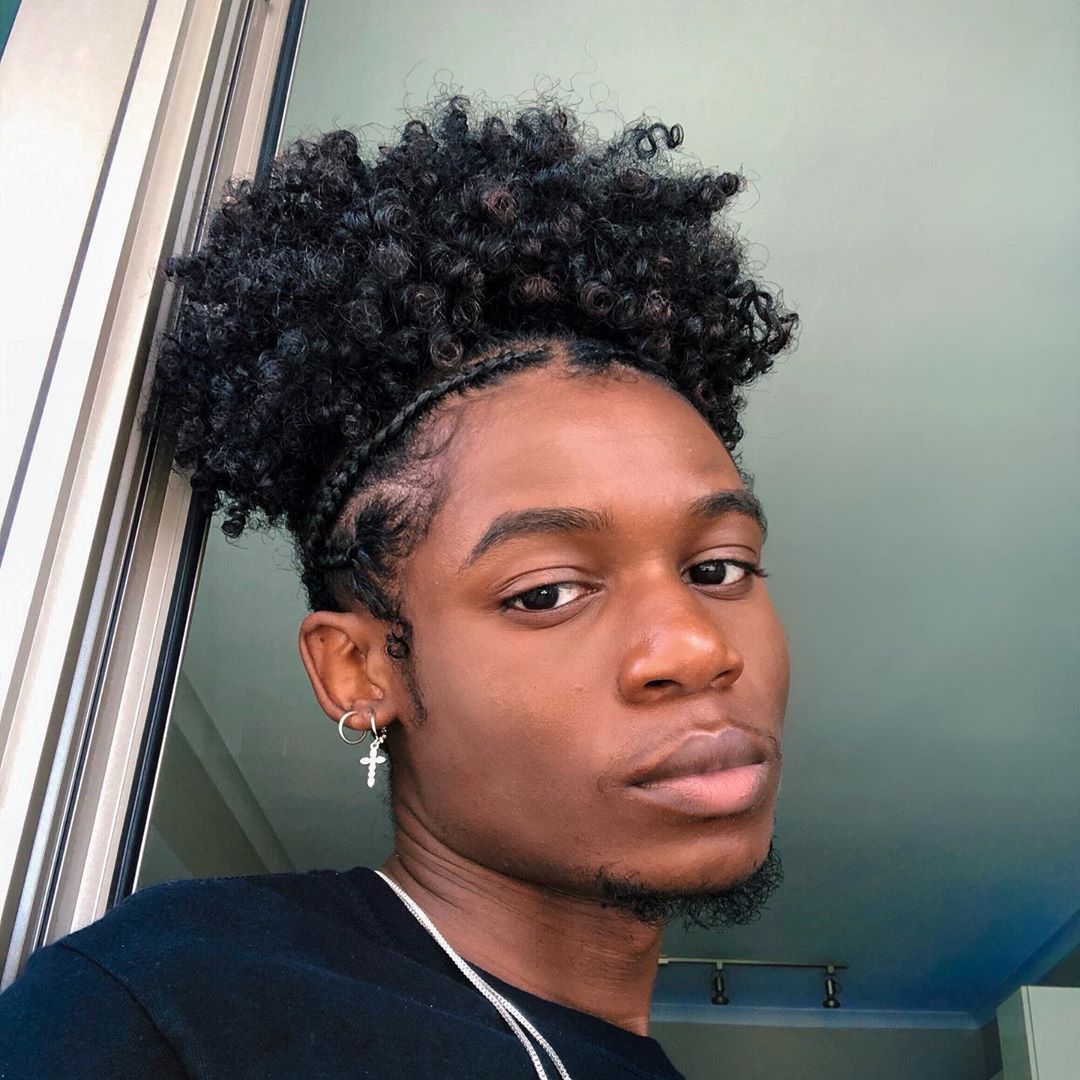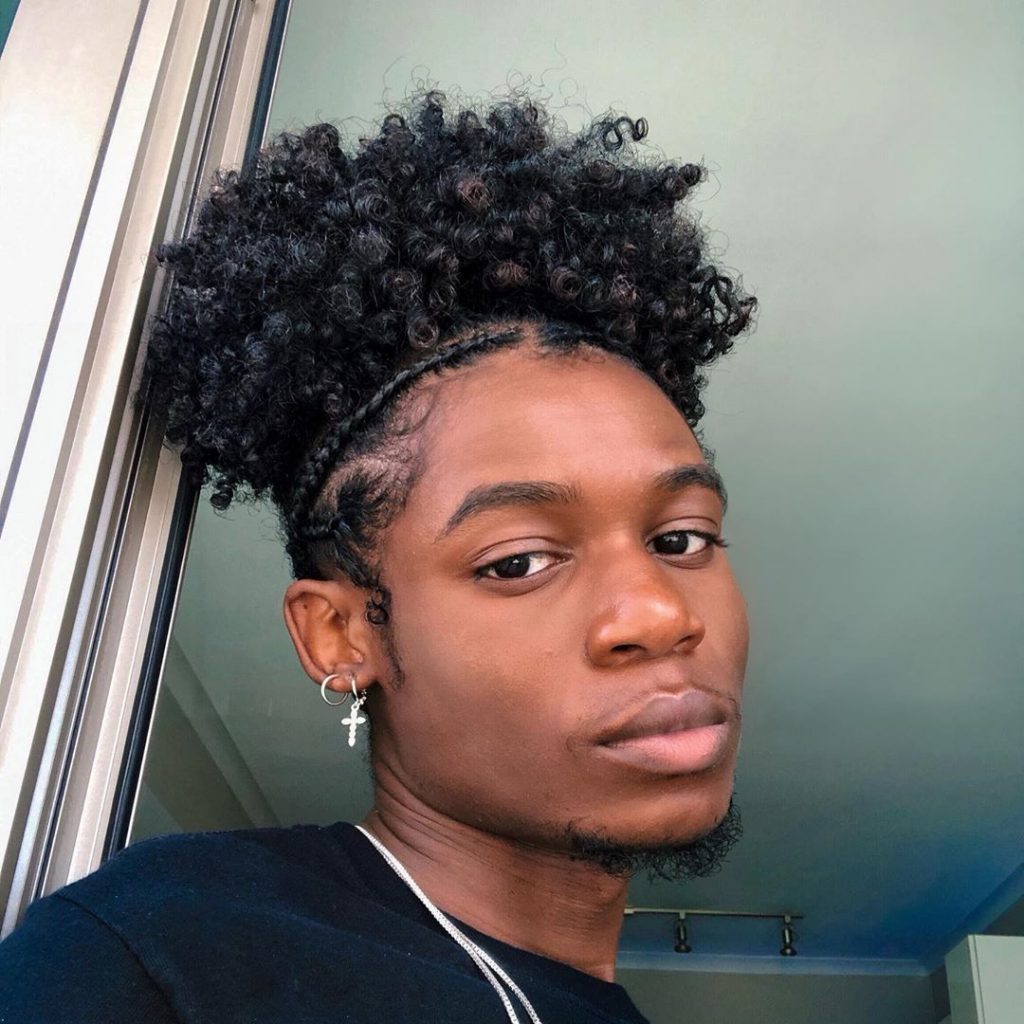 How To Get Curly Hair For Black Men
The products you use on hair changes the shape of curls. Healthy, moisturized hair will be have a defined shape while dry hair will be frizzy. In addition to plenty of conditioning, here's how to get curls for Black men.
Start with picked out hair and spritz it with a spray bottle until hair is damp. Work a moisturizing hair with an oil like Wild Growth Hair Oil through hair. Grab a generous amount of a thick conditioner like Cantu Men Leave-In Conditioner. Work it through hair until it feels thoroughly coated. Add more water or conditioner as need.
The last step is a curl pomade like Cantu Men Cream Pomade. Again, scoop out a healthy dollop and work it into hair, rubbing back and forth from root to tip. At this point, the texture of curl should have elongated and separated into ringlet curls. The finished result may be looser or tighter depending on your hair type but this method easily creates curls. Check out this video to watch the transformation.