Every haircut should be tailored not only to your hair type but head shape. The drop fade haircut works for all guys while other types of fade haircuts may not.
The drop fade gets its name from the way the fade drops down behind the ear. Other fades tend to follow a straight line all the way around the head. Both types of fades can be low, medium, or high. Low fades are often similar to drop fades but not all the time.
The advantage of this fade shape over a high fade is keeping hair long around the crown, where hair tends to stick up. Drop fade haircuts also cover the occipital bone that stands out at the back of the head. The exact angle of your fade will depend on your hairline, the location of your crown and whether the fade is low, medium, or high.
Like other fades, the drop fade can be added to any hairstyle and works for all hair types. It's a way to add a modern update to a classic hairstyle, add a clean-cut edge to a short look or tame thick or curly hair. Another advantage to this fade is it grows in clean, meaning you can add another week or more between barber visits. We're all about low maintenance, high style looks, and these hairstyles make the cut.
Check out these pictures for 22 fresh ways to rock the drop fade haircut.
1. Pompadour Haircut + Drop Fade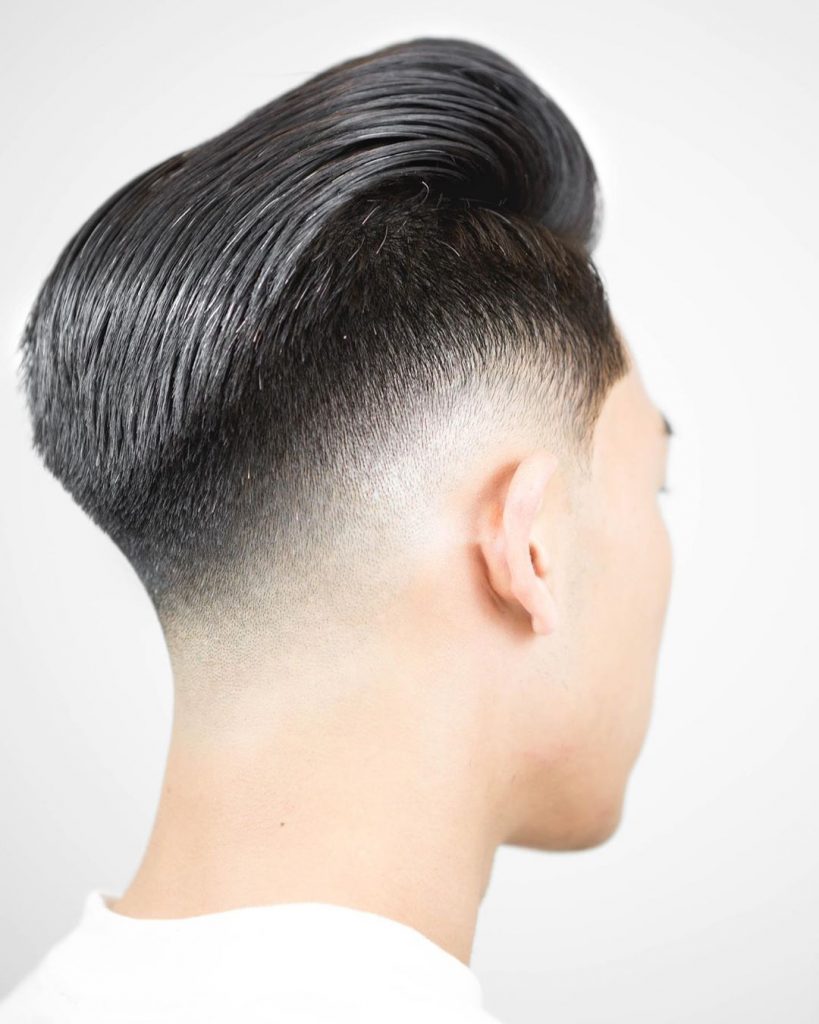 This cool cut by the inimitable Andrew Does Hair shows how this type of fade drops down. That shape continues up into long hair.
2. Drop Fade Haircut + Curly Hair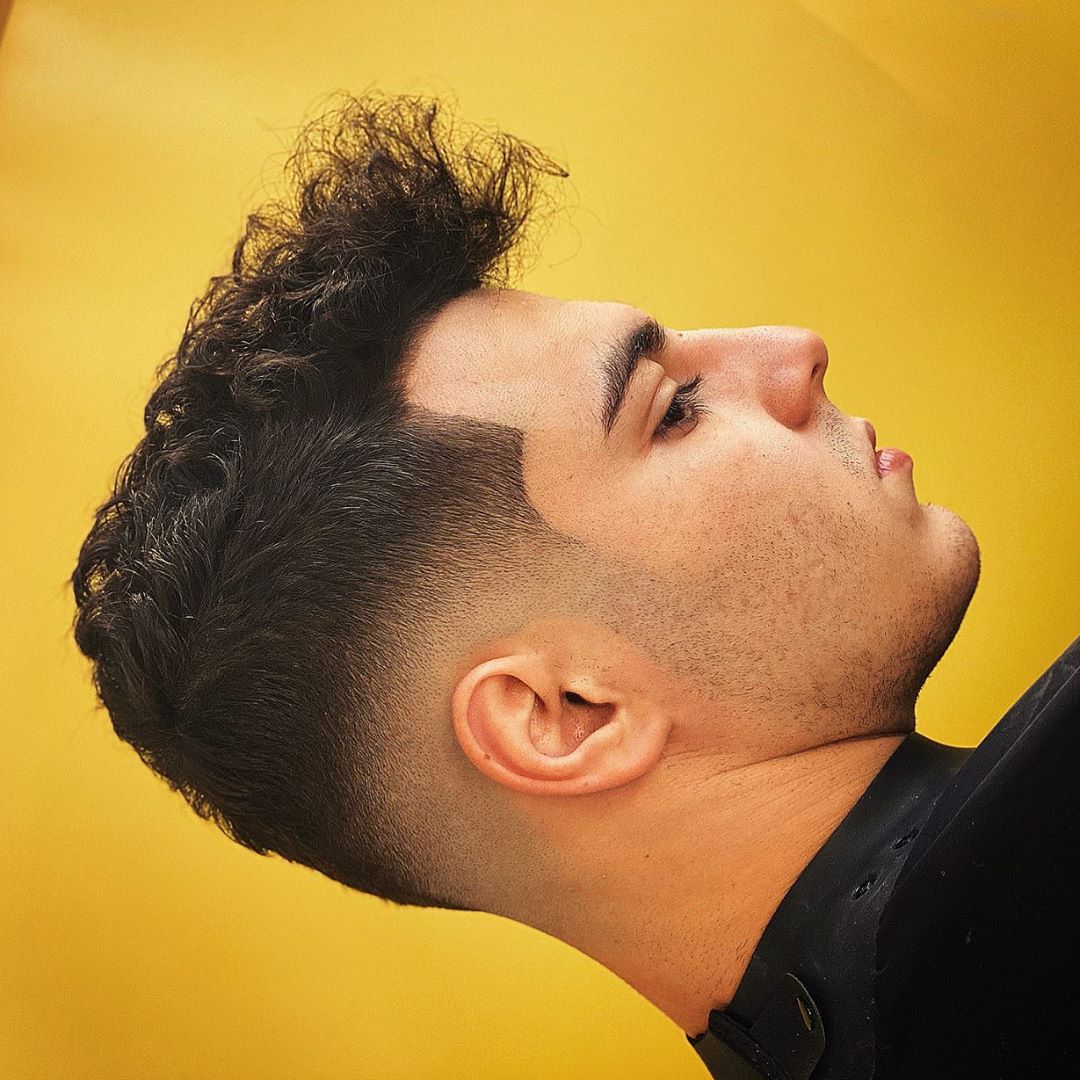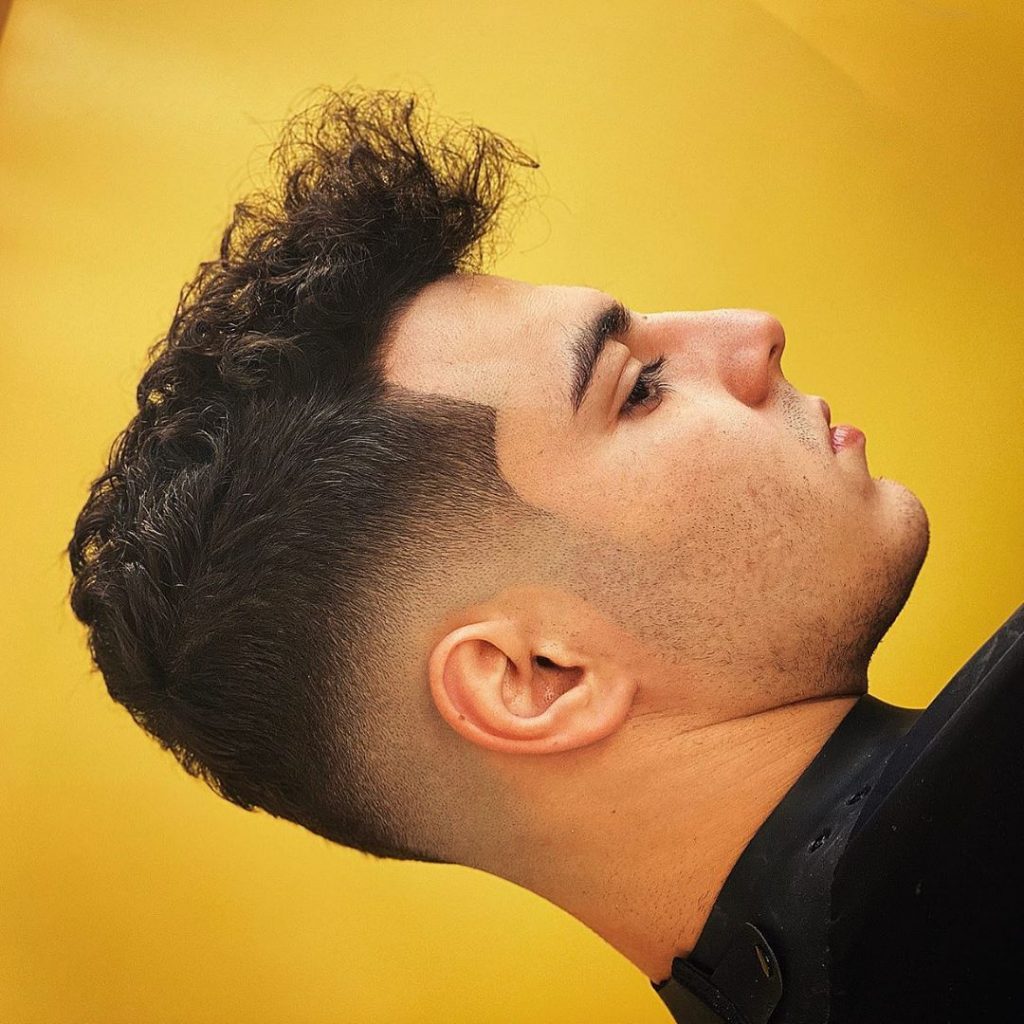 Here's a lower type of fade haircut with curly hair. The low fade raises the hairline and keeps thick hair at the sides neat and clean.
3. Low Drop Fade + Medium Length Wavy Hair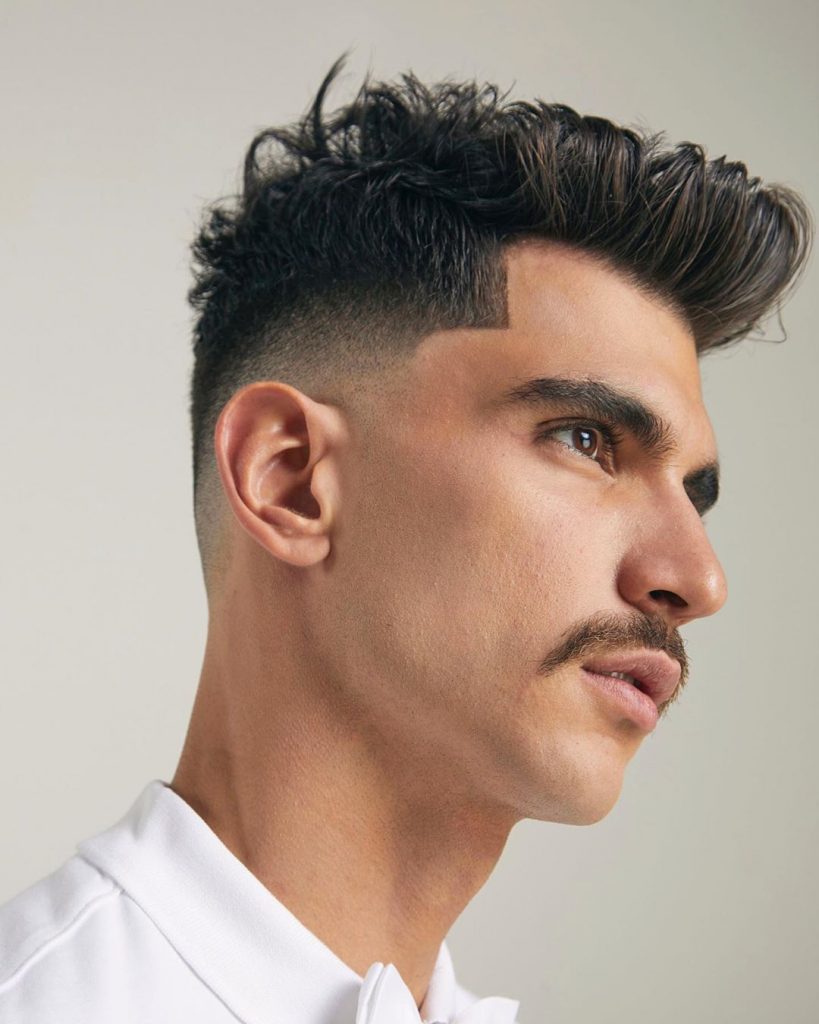 This fade looks great from every angle. This low fade leaves hair thick and defined at the temple and tapers down to the skin behind the ear.
4. Mid Drop Fade + Quiff Haircut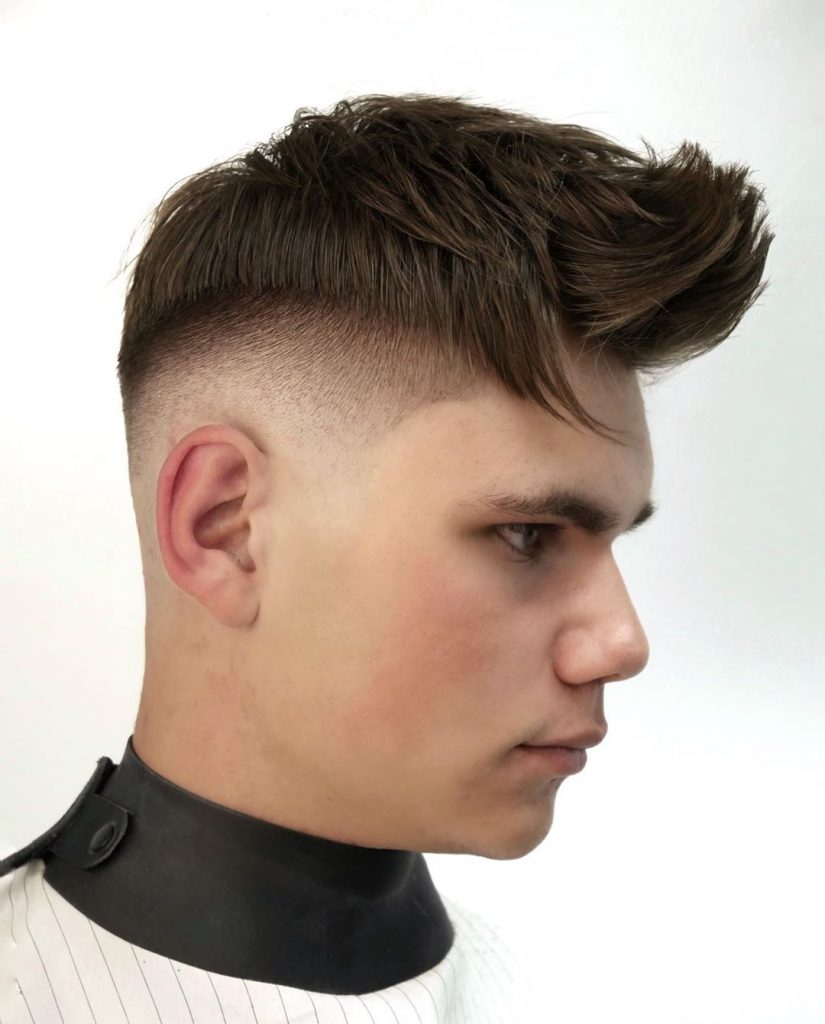 Here's the medium-height version of this fade. Hair below the part still has some length that follows the curve of the fade. On top, hair is styled up into a modern textured quiff.
5. High Drop Fade + Textured Hair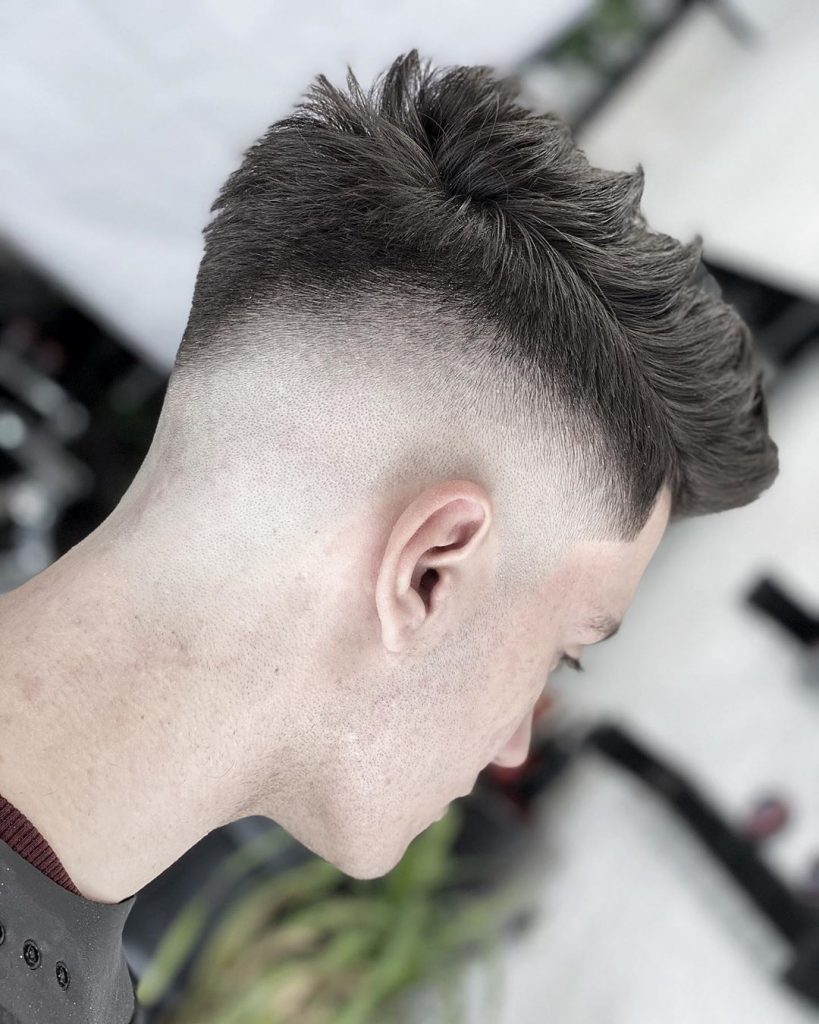 The high fade leaves less than an inch of hair so be sure to use a pomade that keeps hair from stick out. In contrast to shaved all over undercut, the back of the head has a cool V-shaped effect.
6. Waves Haircut + Drop Fade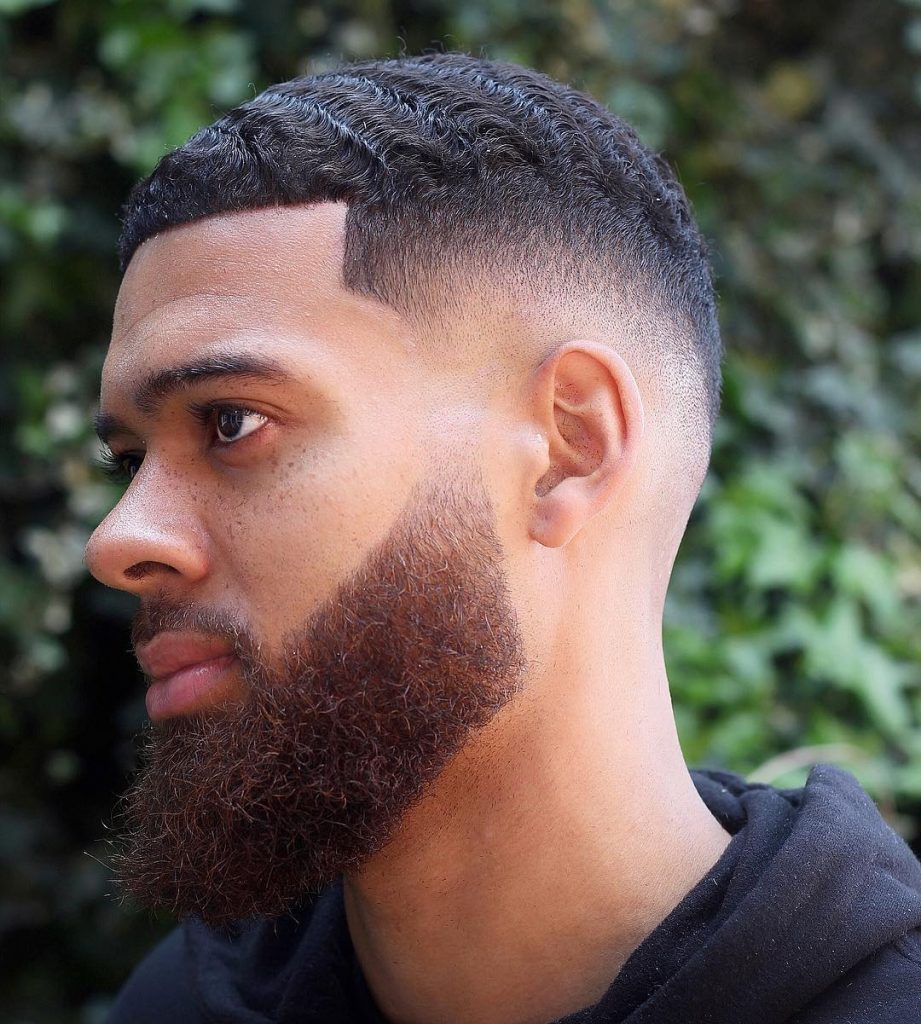 The curve of the dropped fade works well with the texture of 360 waves.
6. Drop Fade With 360 Waves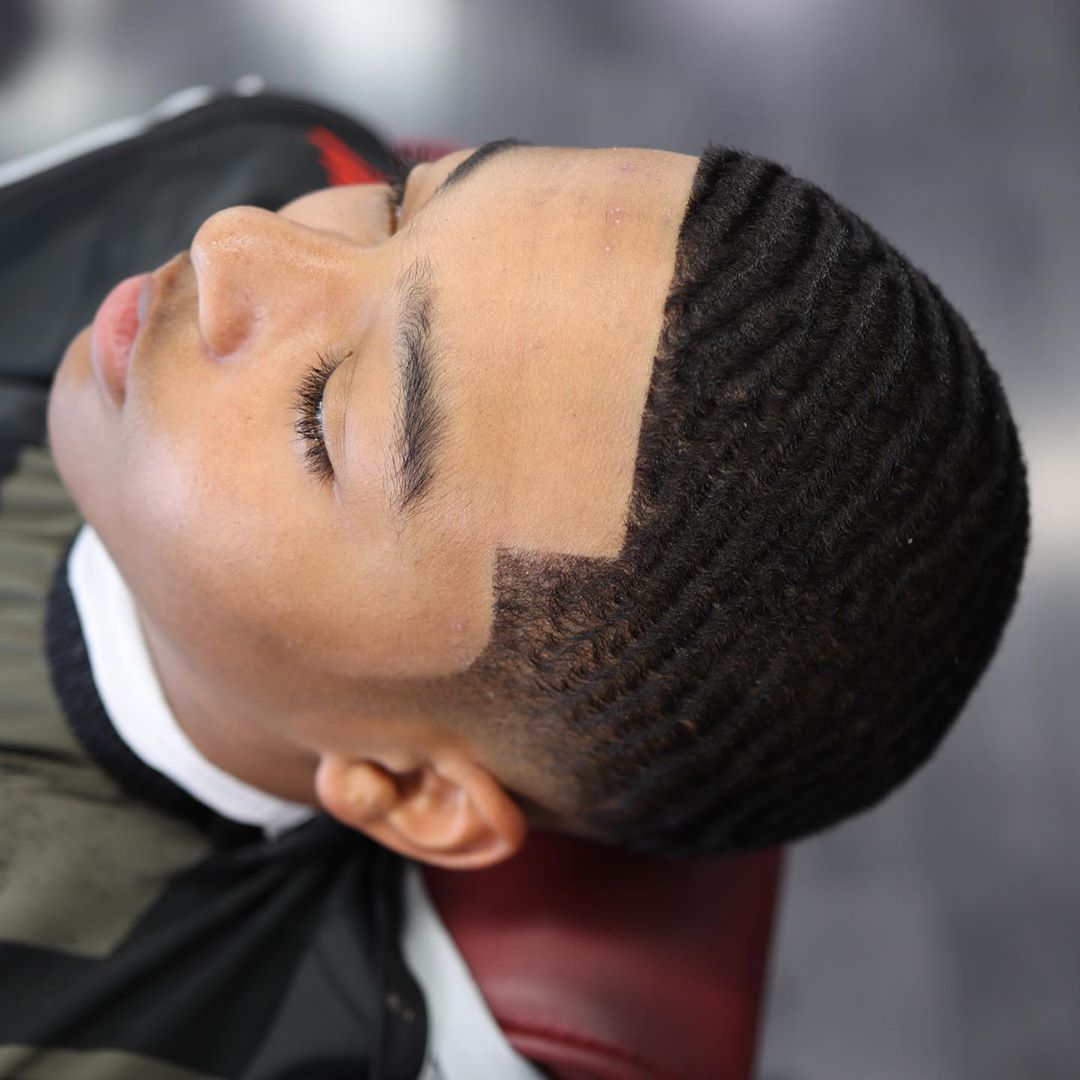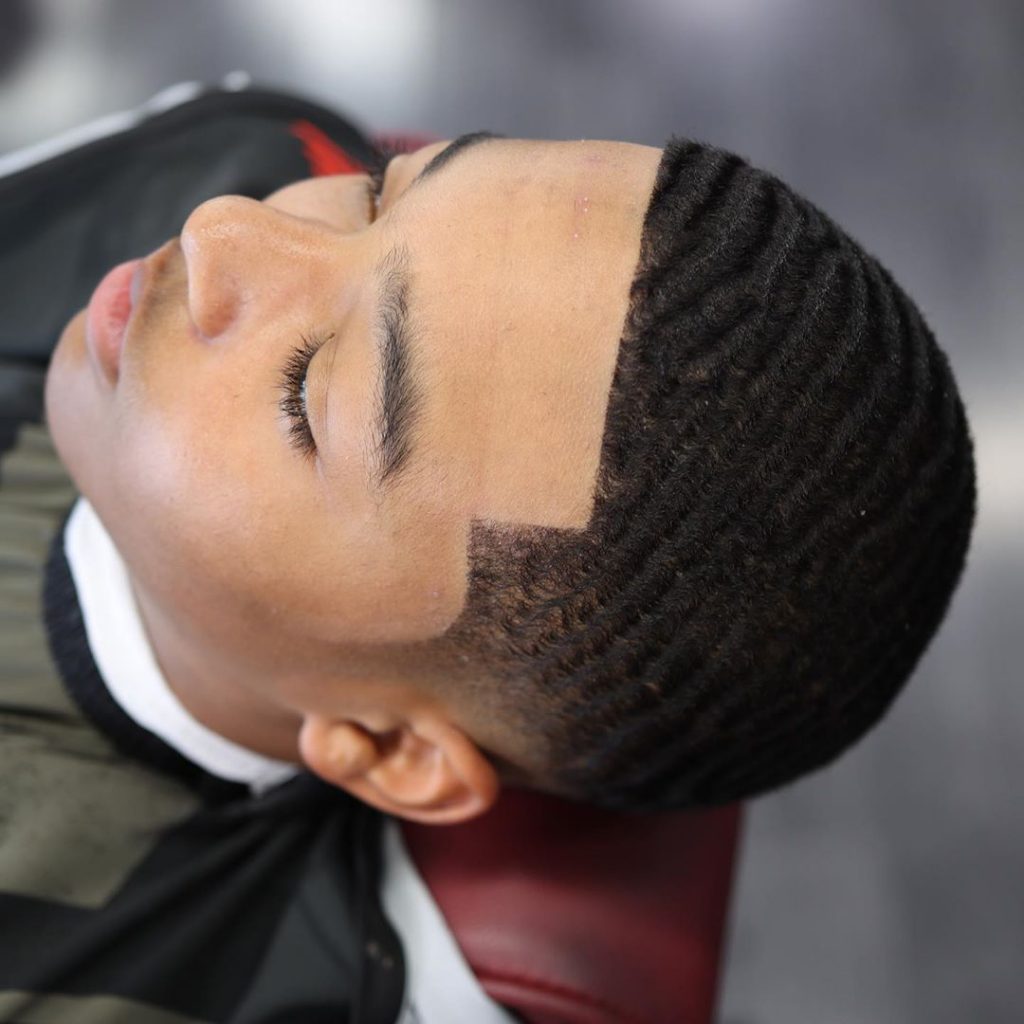 As elite waver 360 Jeezy said, real wavers know how to cut a real waver. He does both with this crispy low fade that highlights these seasick waves.
7. Low Drop Fade + Afro Haircut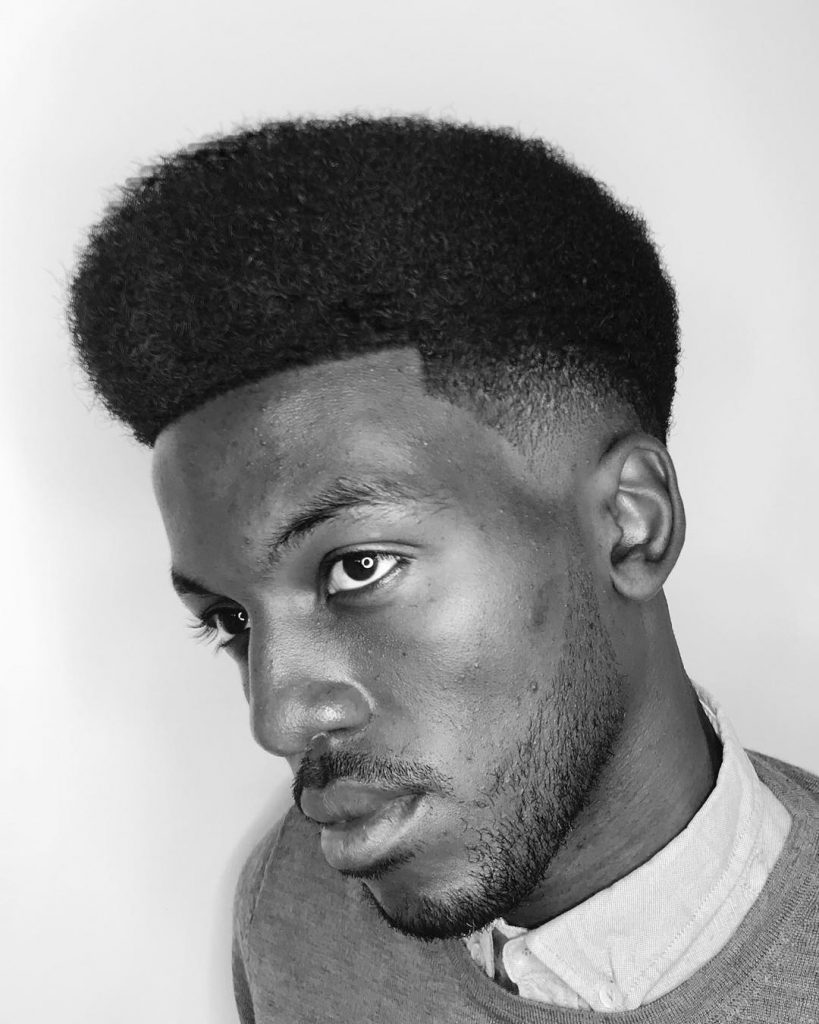 This cool afro fade has extra emphasis on the taper at the temple. The result is a fresh and modern way to wear an afro for black guys today.
8. Drop Fade for Black Men + Natural Curls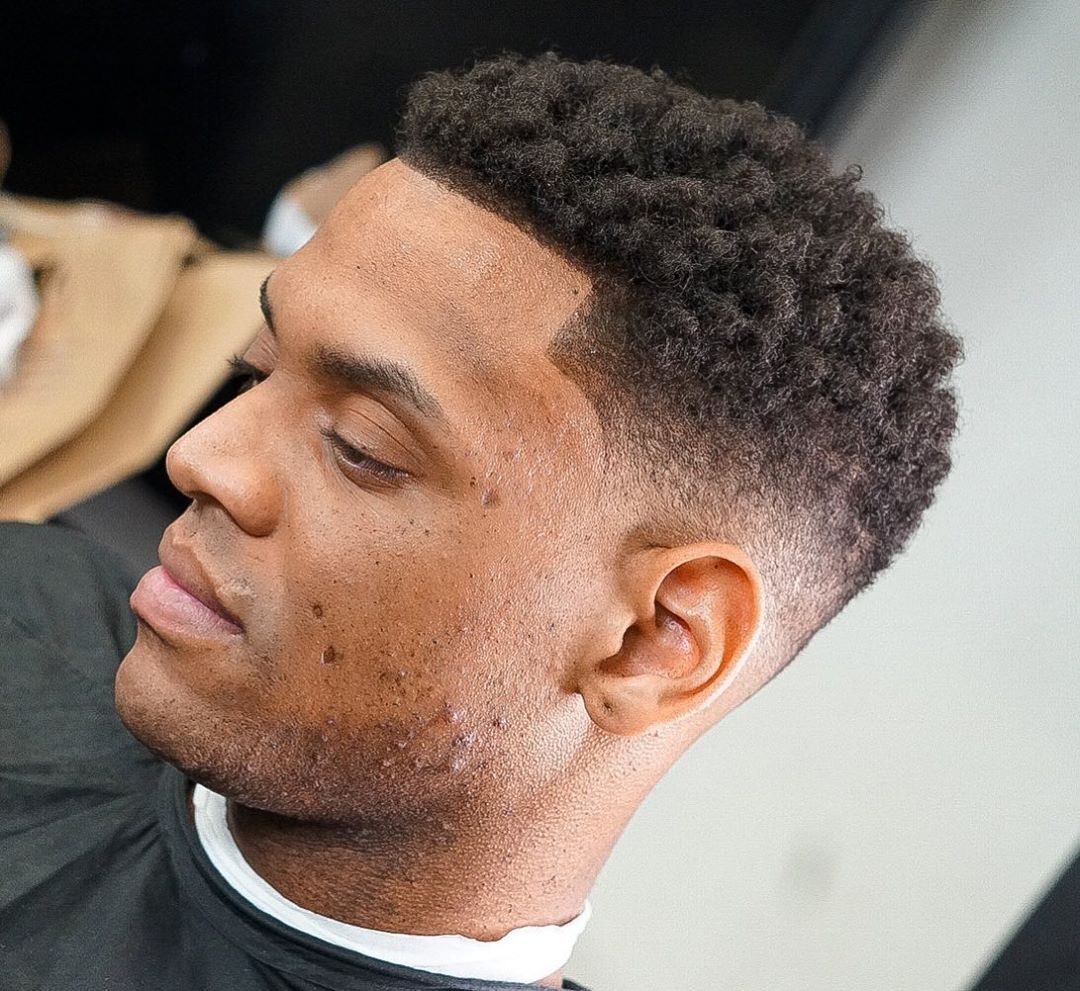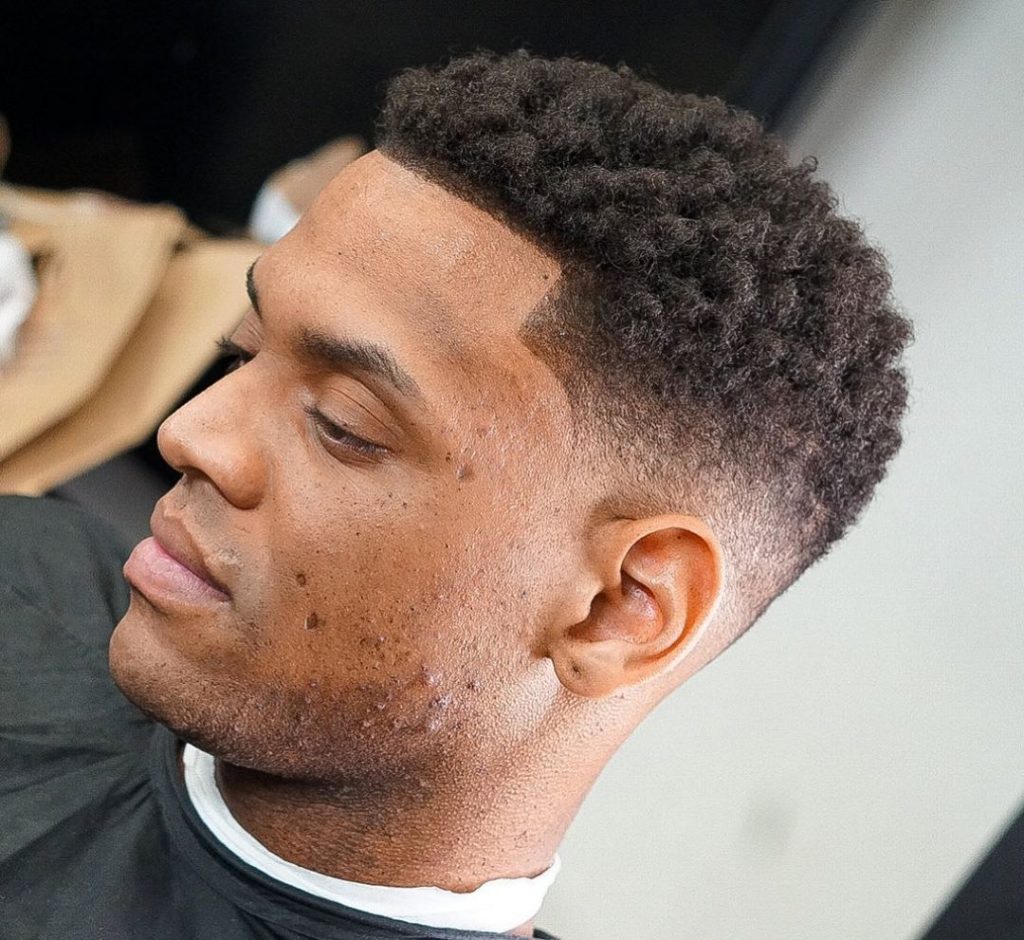 This shape of fade is a classic finish for all kinds of short haircuts for men, including this curly top look.
9. Drop Fade + Comb Over Haircut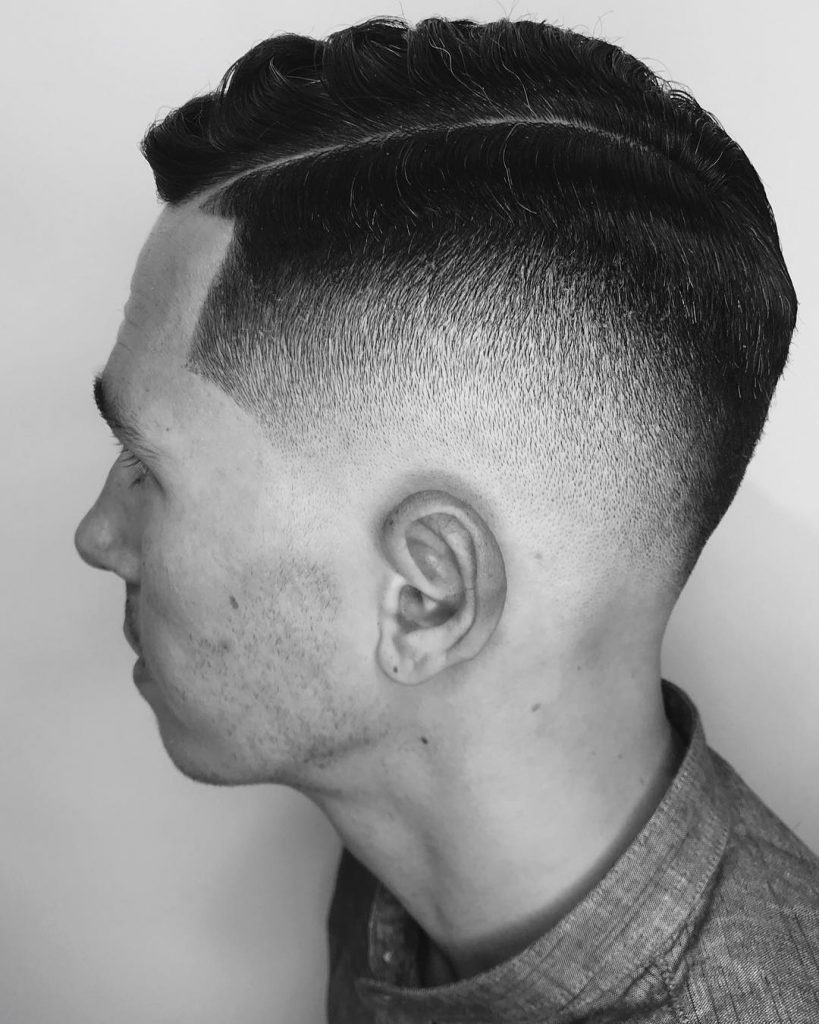 Here's a cool way to wear the comb over fade with a dropped fade that is mirrored in the curve of the side part.
10. Drop Fade + Natural Curls + Hair Design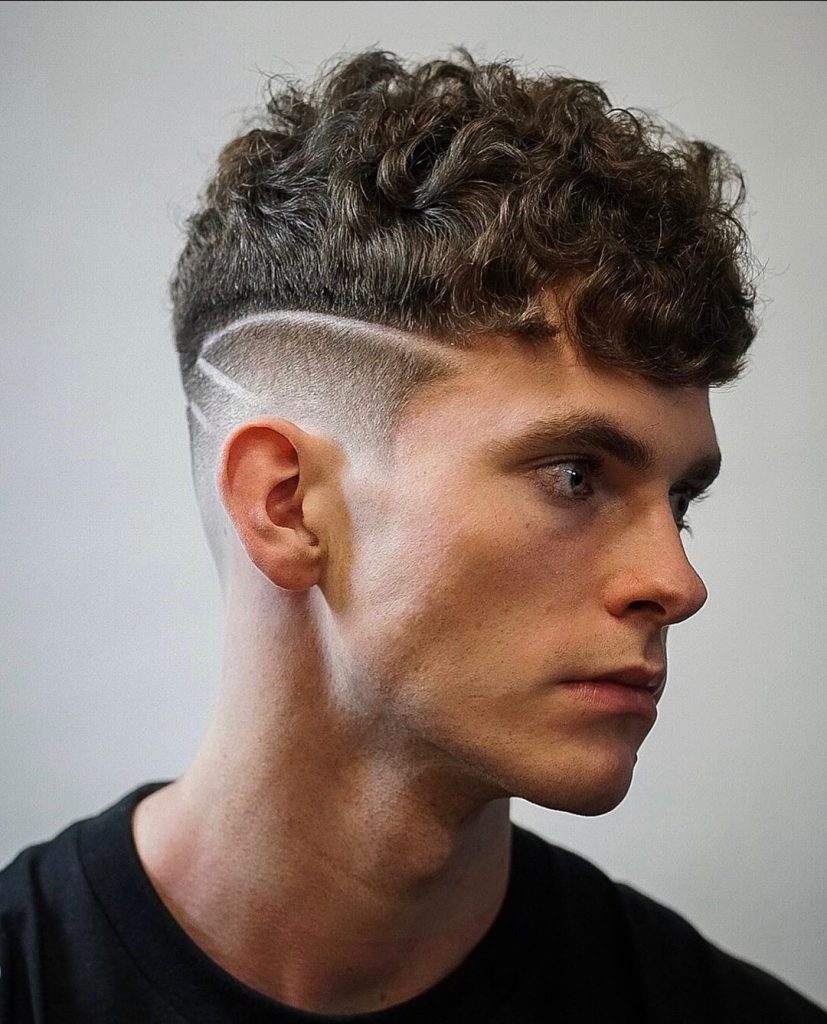 The shaved lines highlight the arc of this faded curly crop.
11. Curly Hair + Cool Low Drop Fade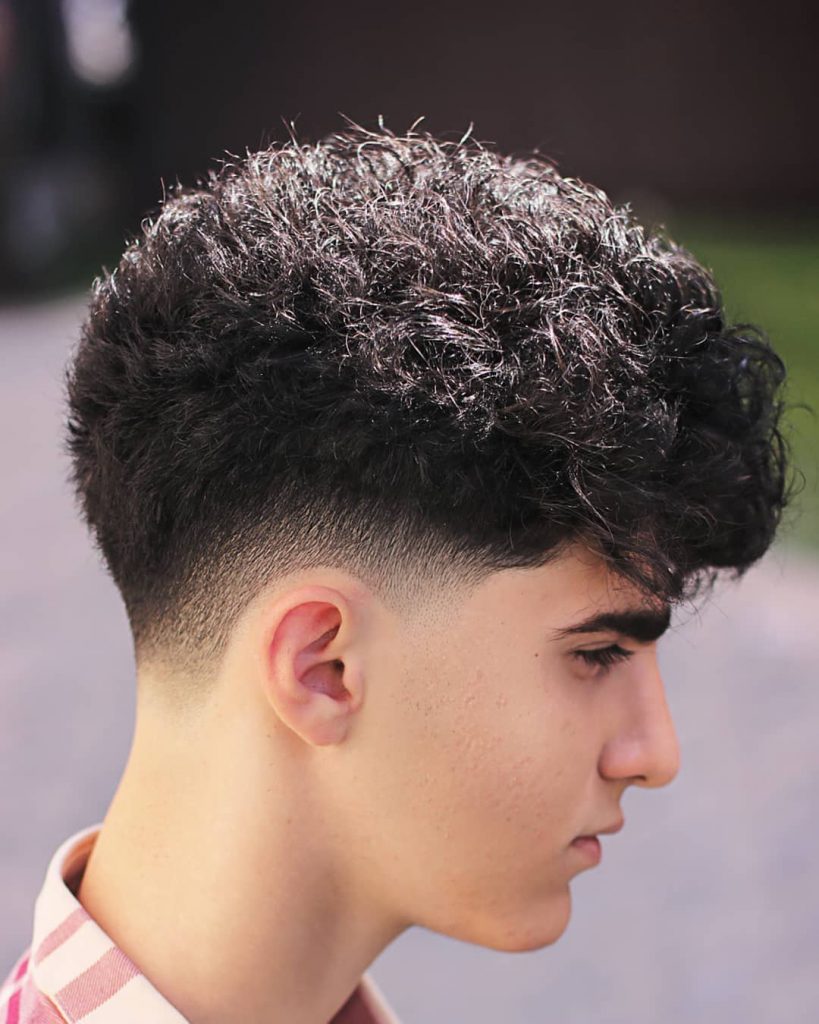 For a completely different way to wear curly hair with fade, keep that taper low for another cool modern afro.
12. Balded Drop Fade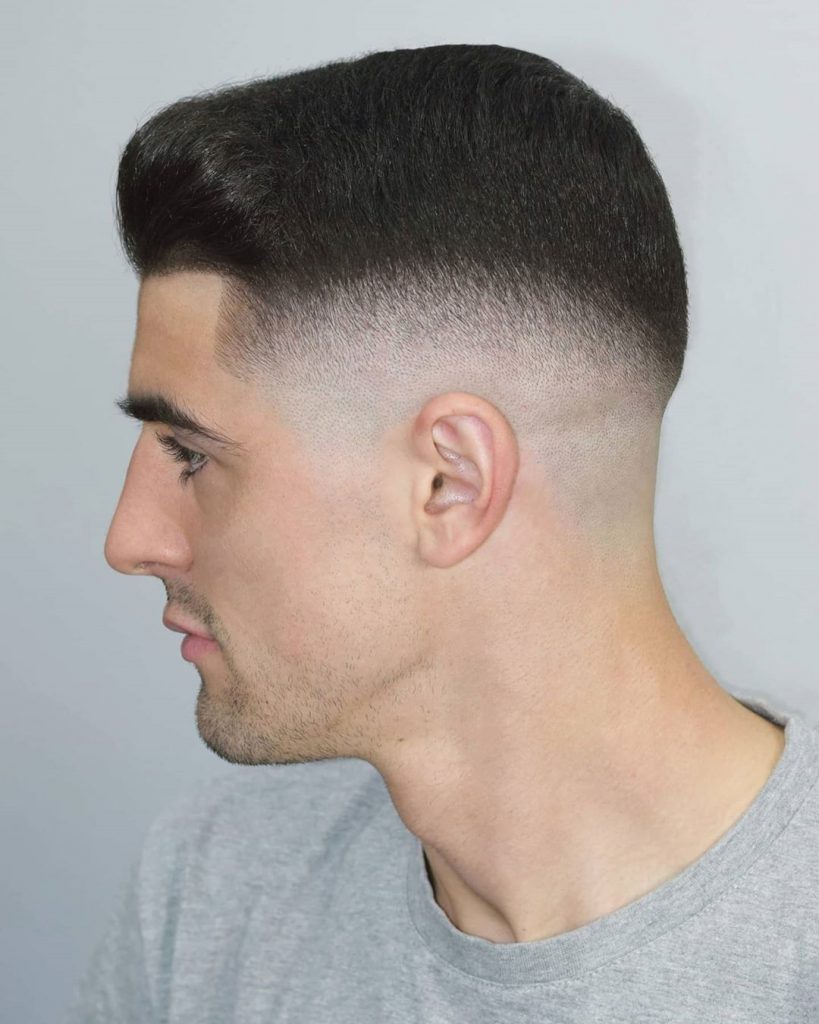 Taking the fade down to the skin highlights that classic dropped shape. This cool cut is suitable for work and looks great at play.
13. Drop Fade + Undercut / Quiff Haircut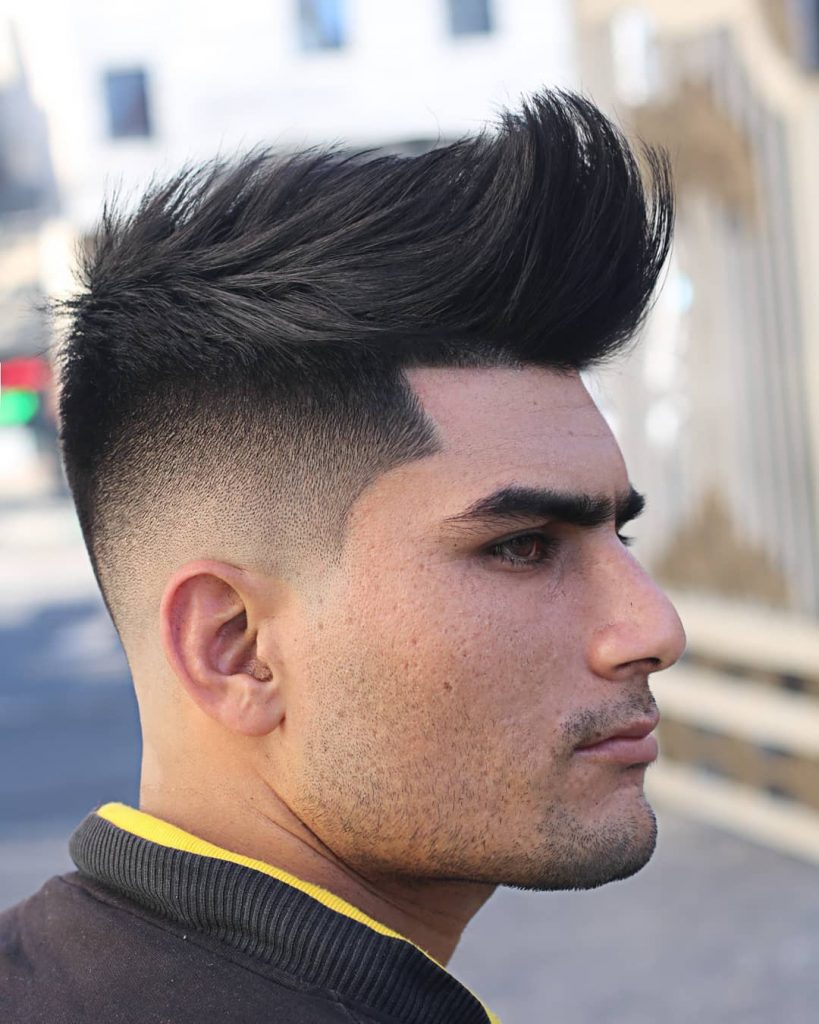 Pairing an undercut with a fade means that a V-shaped section of hair is kept at the back. This particular hairstyle mirrors that V-shaped neckline in a textured faux hawk.
14. Shadow Fade With Side Part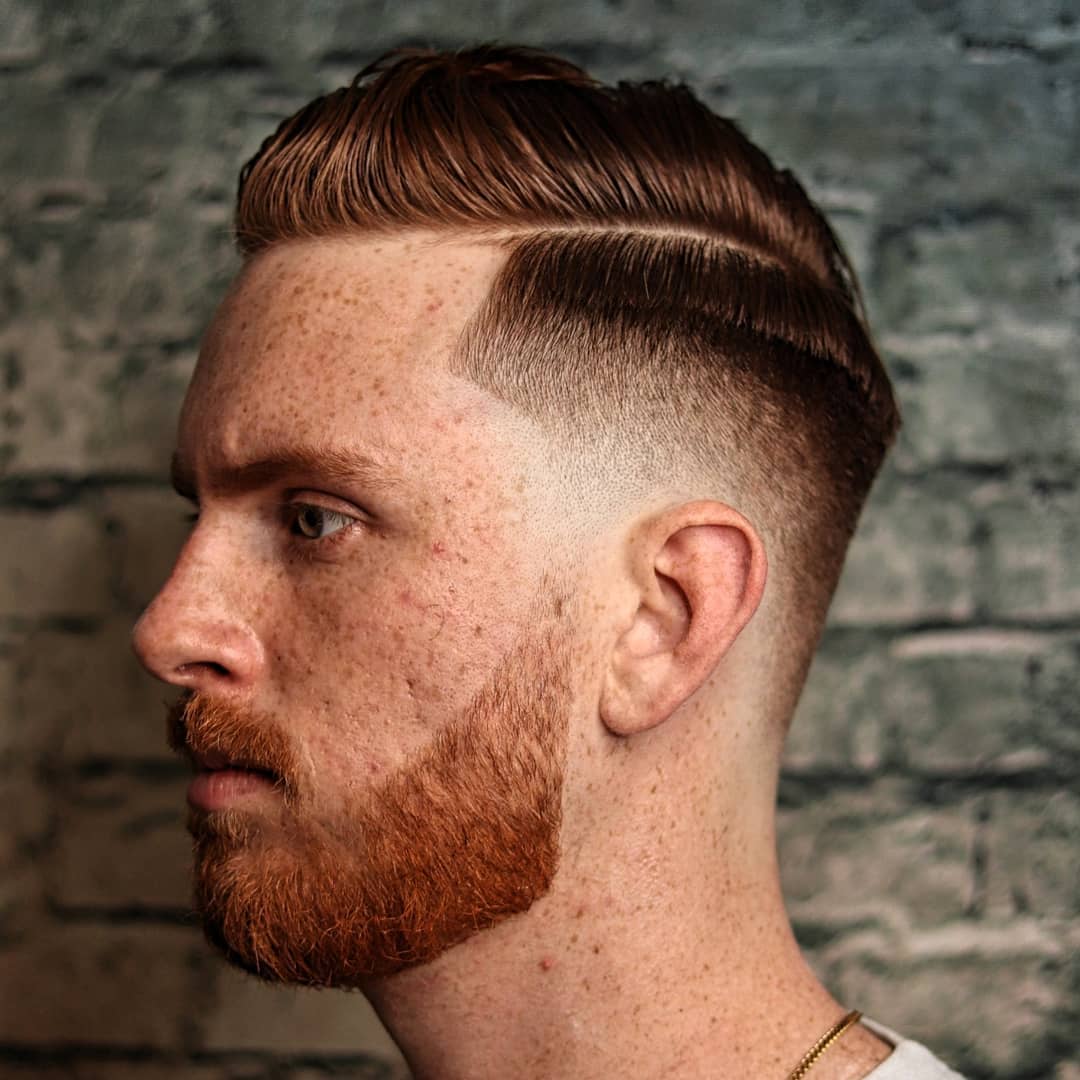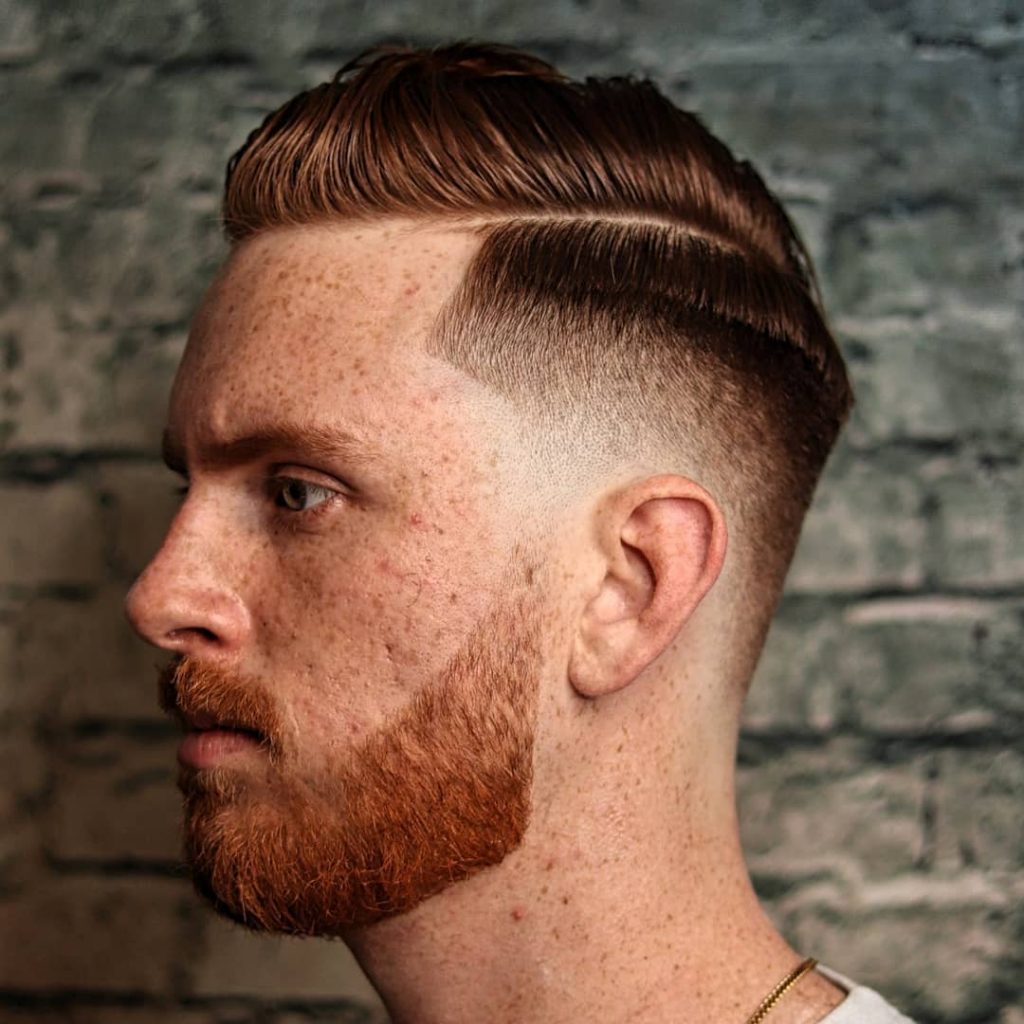 This side part haircut with a fade creates the appearance of parallel lines in this modern classic.
15. Drop Fade With Curly Hair Men's Haircut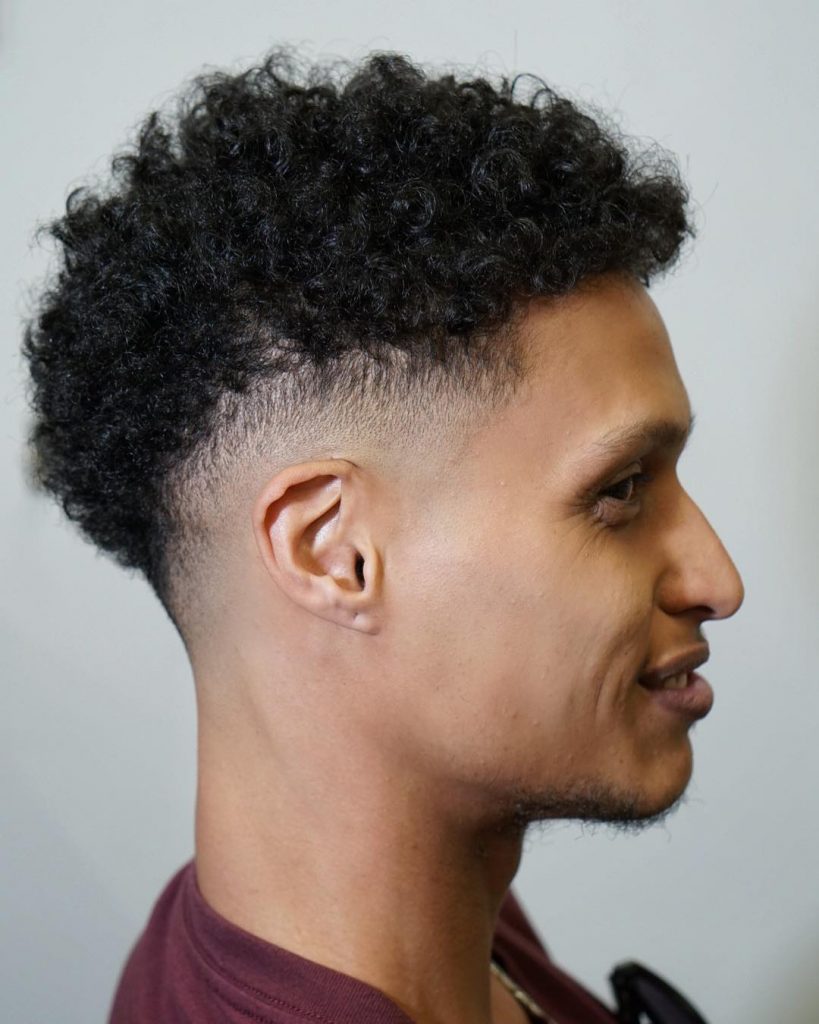 There is a symmetry between using the large arc of the fade and the spirals of curly hair. It's not the only way to cut curly hair for men but it's a good one.
16. Drop Fade + Dreads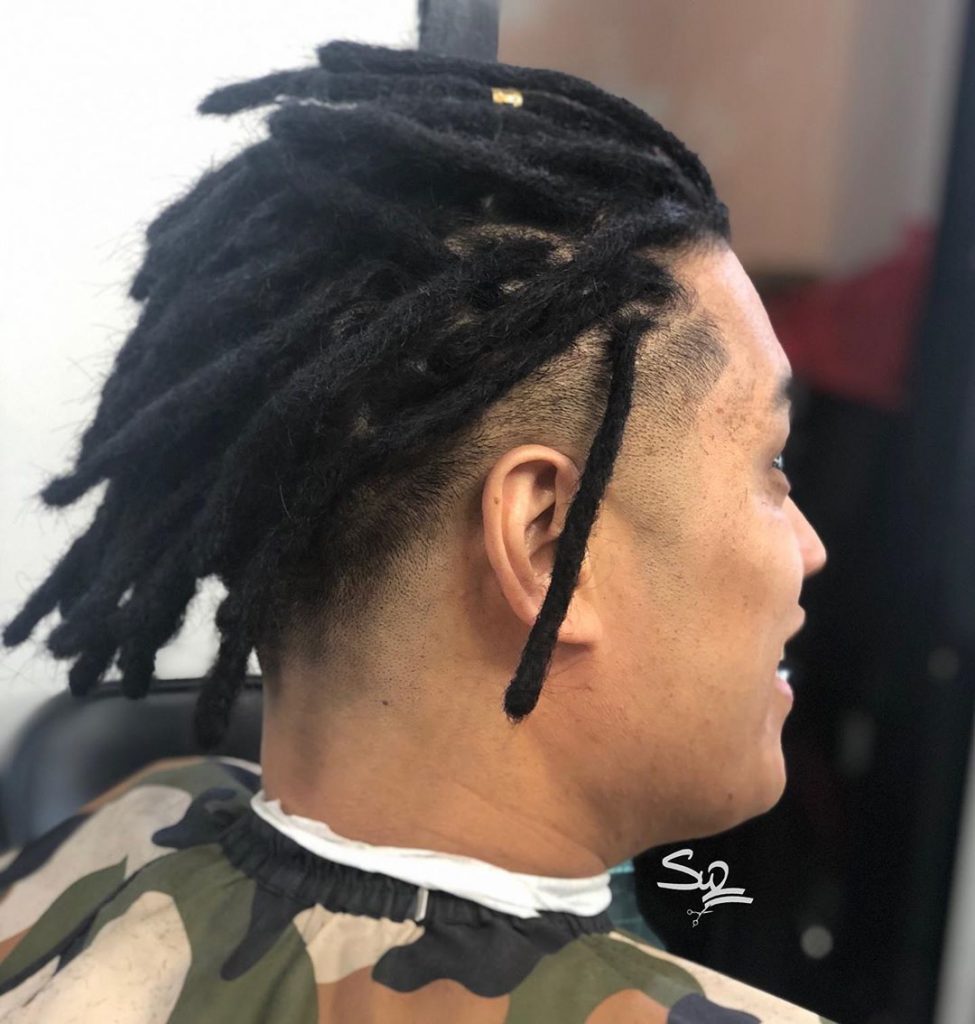 The low fade also looks great with long hair for men, especially these dreadlocks. It would also be a cool way to wear braids with fades.
17. Drop Fade Haircut With Hair Design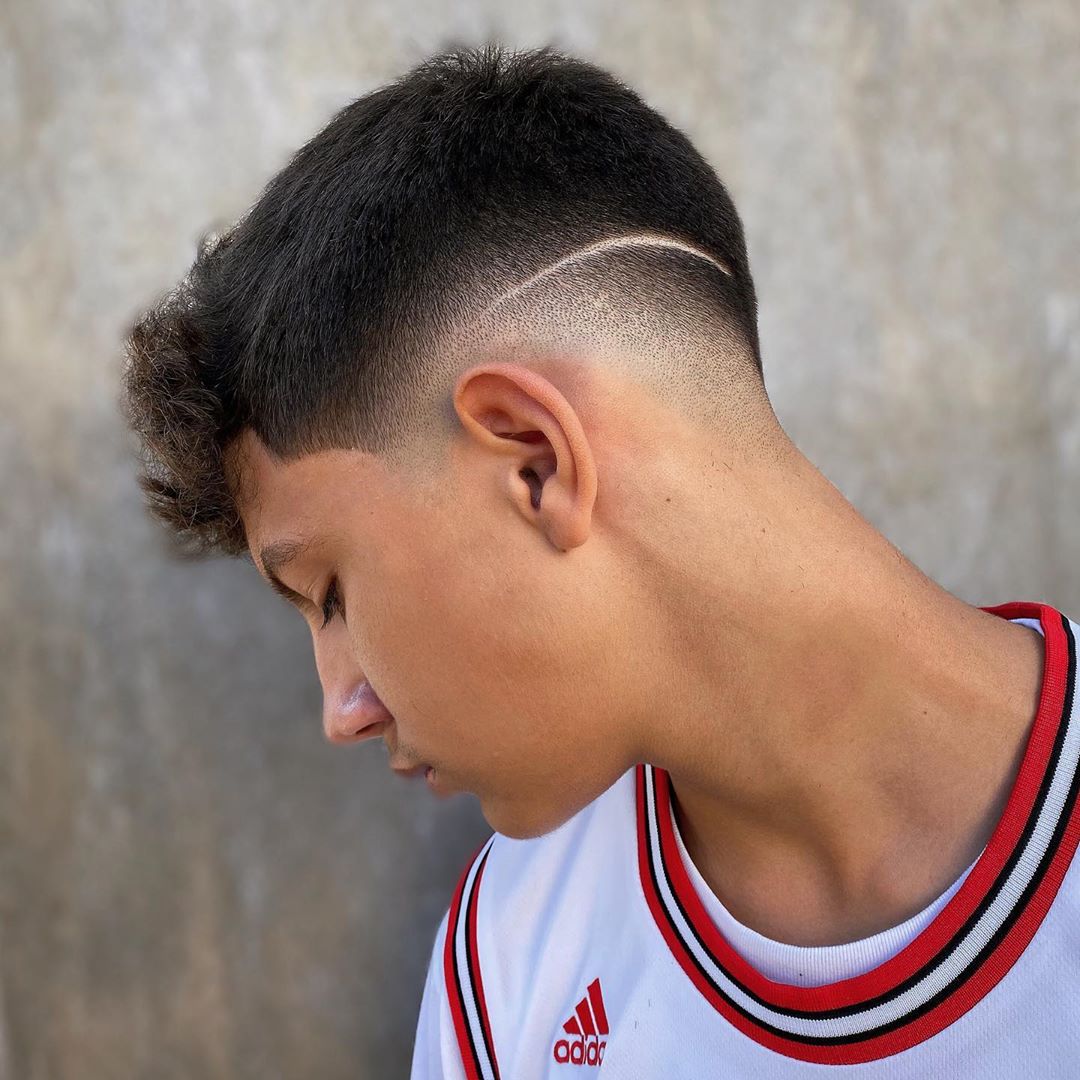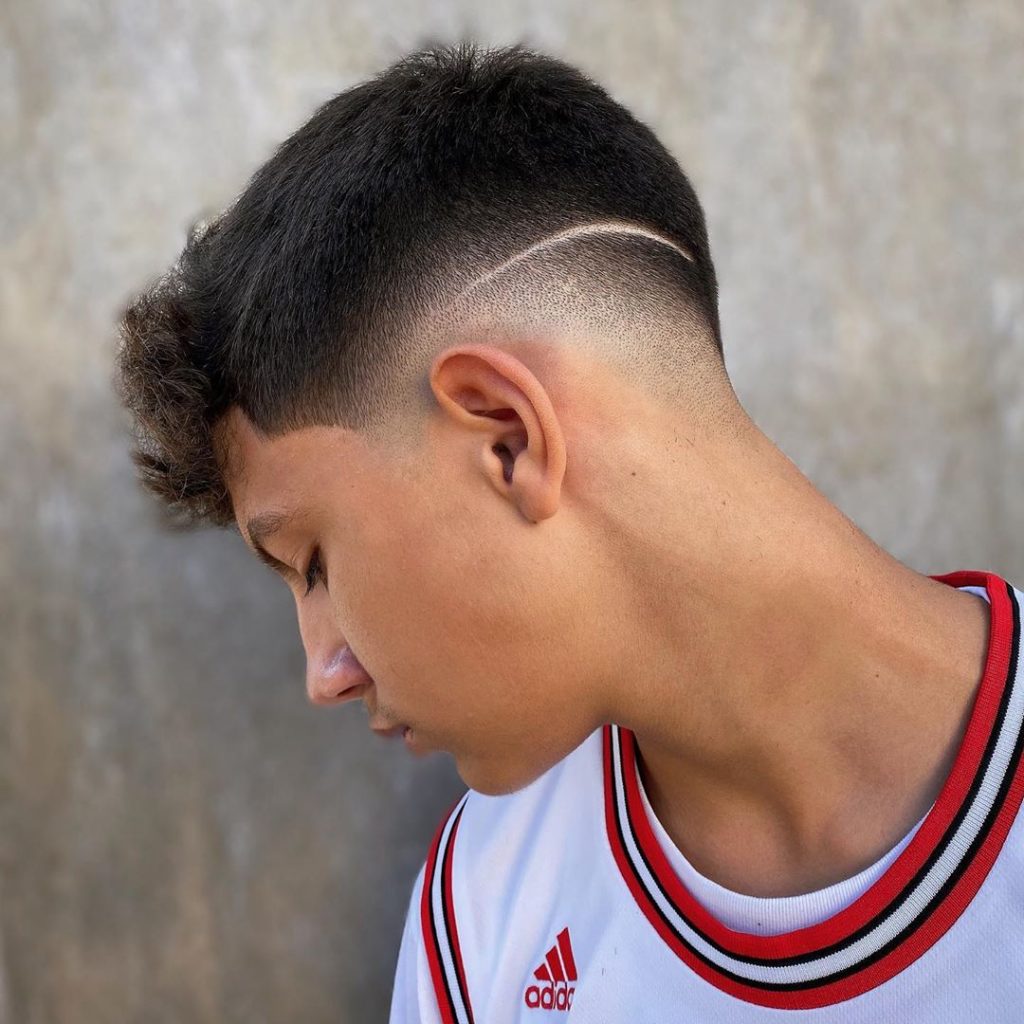 Ally kinds of fades can be a canvas for etching a cool hair design. This simple look adds a contrasting shaved arc.

18. Drop Fade + Short Haircut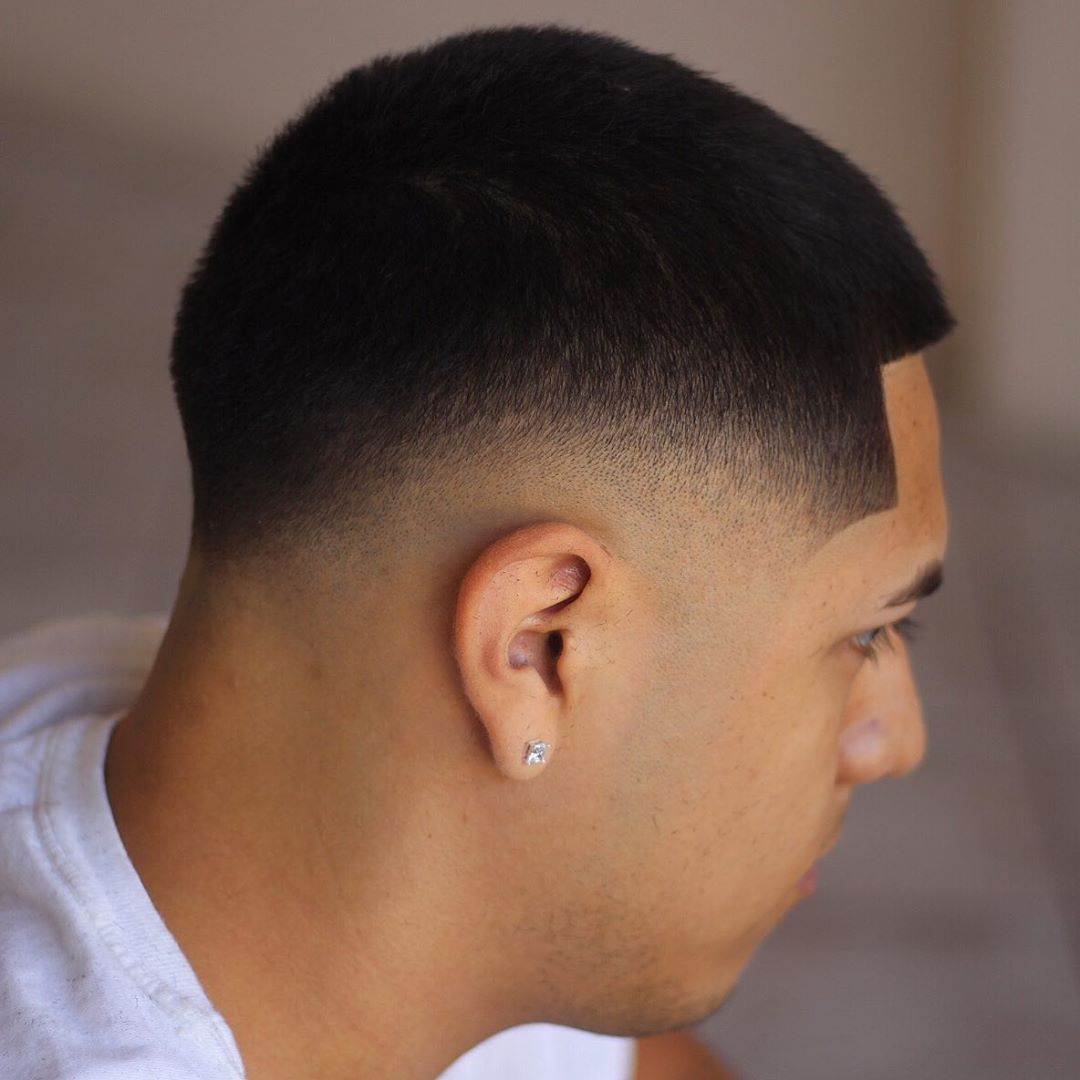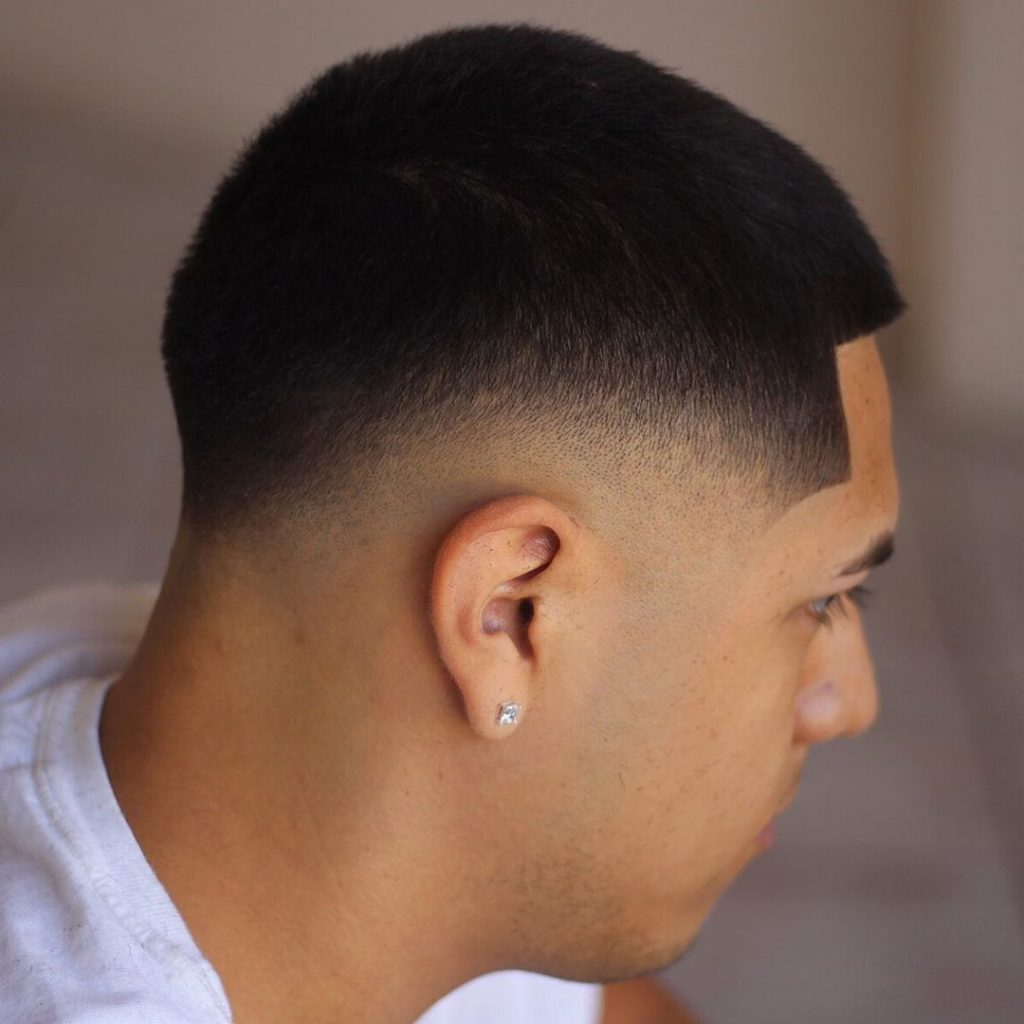 Buzz cuts look better with defined edges like this line up and fade combination.
19. Crop Haircut + Drop Fade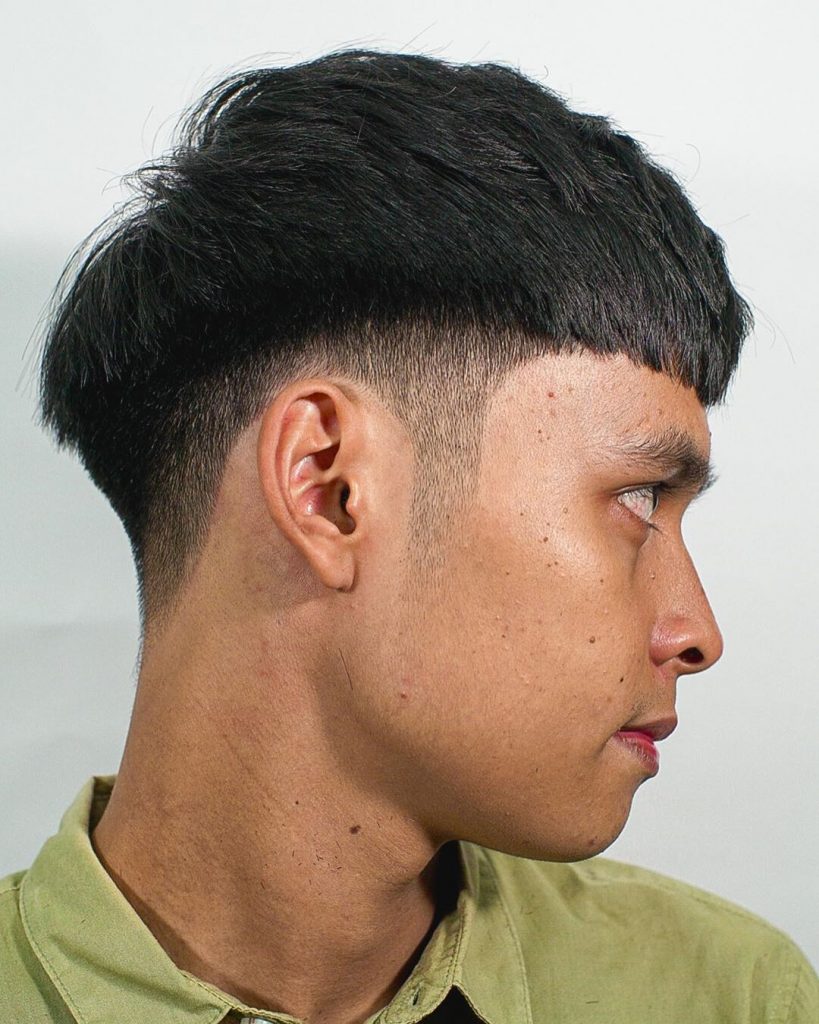 An ultra-low fade with thick hair creates a fresh take on the ole bowl cut.
20. Low Fade + Long Hair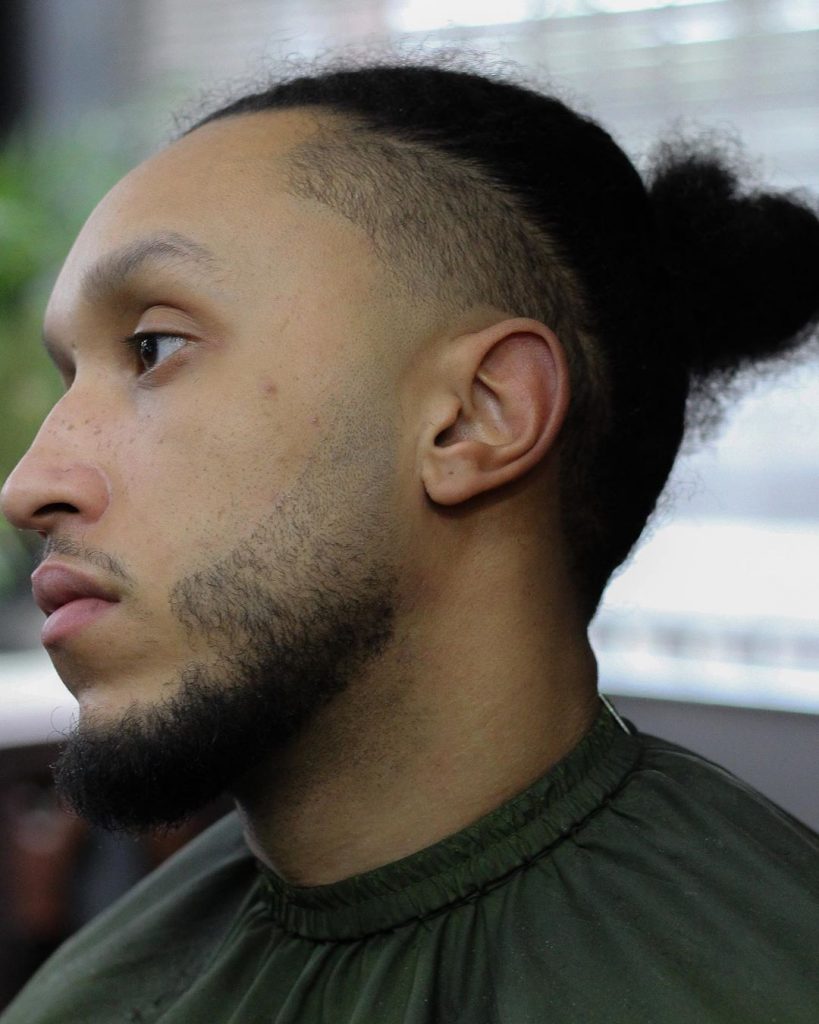 What's cool about wearing a fade with long hair is that it is almost hidden when hair is worn down and revealed with hair up in this man bun.
21. Textured Hairstyle + Drop Fade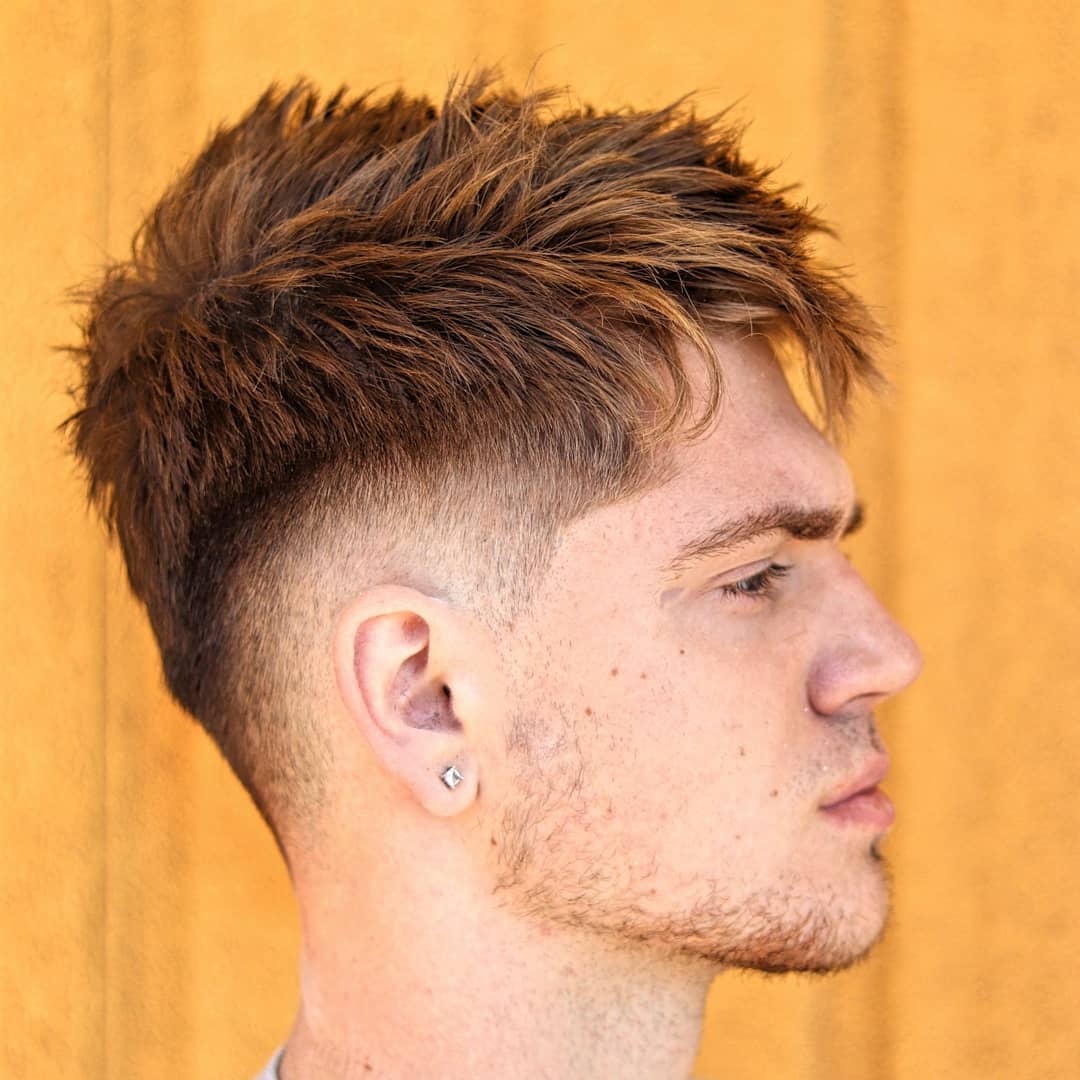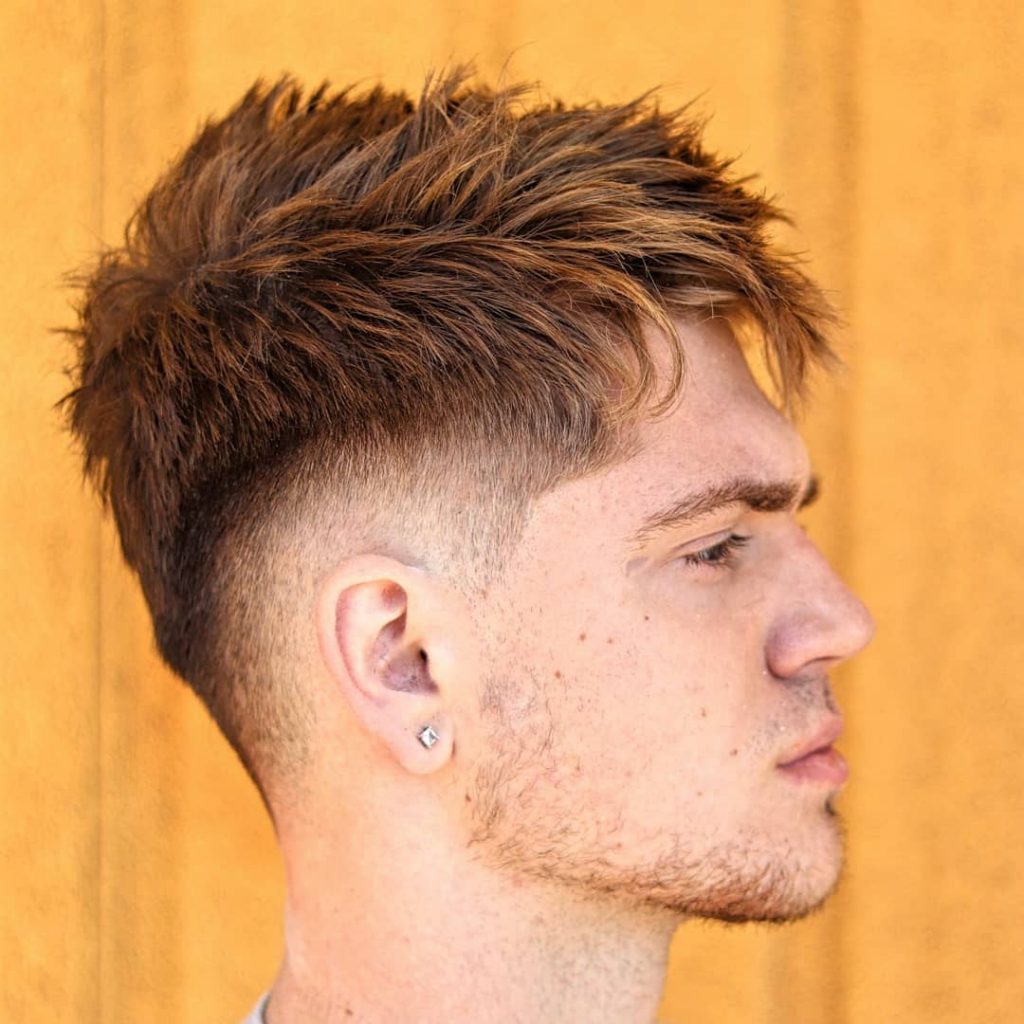 Thick and textured spikes contrast the blur of this shadow fade.
22. Classic Fade Hairline for Men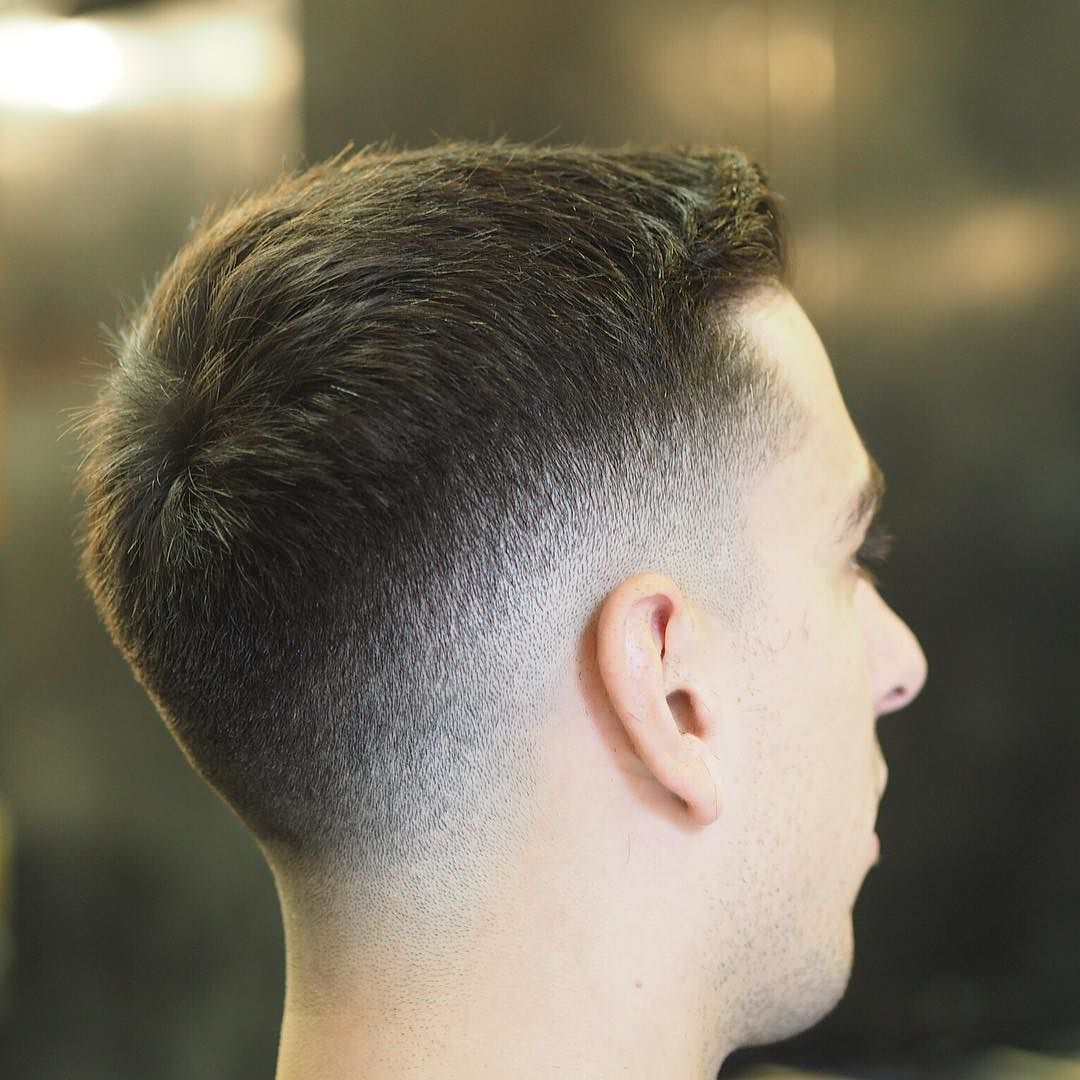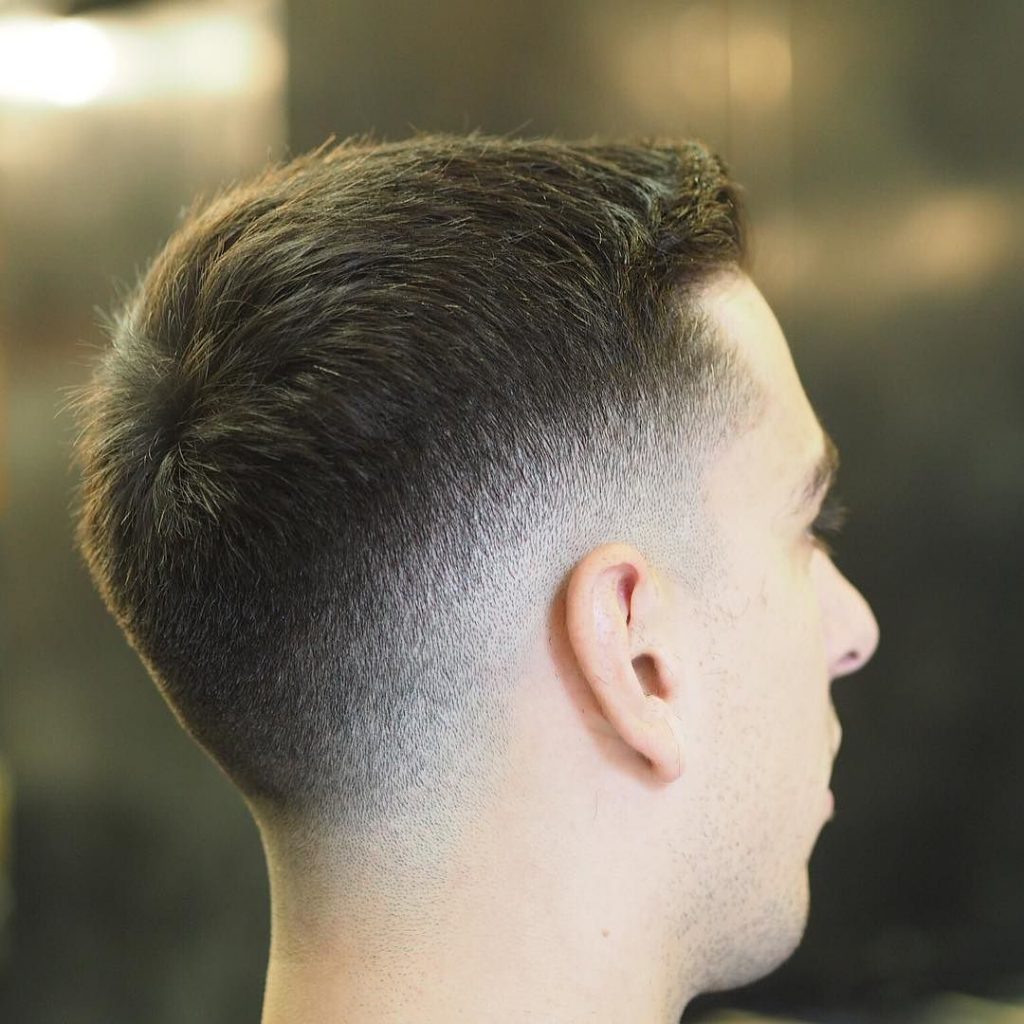 Getting the crown right is an essential part of any haircut. For a lot of guys, short hair will stick up no matter what product is on there. The simple solution to that problem is hair with enough length to lie flat. The cut above balances a short haircut with a mid fade.