There are talented barbers all over the world. These European haircut trends features looks from London, Berlin, Amsterdam, Paris, Dublin, Copenhagen and Barcelona as well as all over Britain, Ireland, Greece, Spain, and more.
These men's hair trends focus on a few features. Texture is the top trend, as seen in crop haircuts of all kinds as well as the styling of longer looks.
Taper haircuts are another popular haircut. These longer looks are all about creating movement and flow. Last but not least, European haircut trends are incorporating bold shapes with fringe, unique necklines and disconnect haircuts.
Check out these 30 pictures of haircuts for the latest hairstyles from Europe.
1. Textured Crop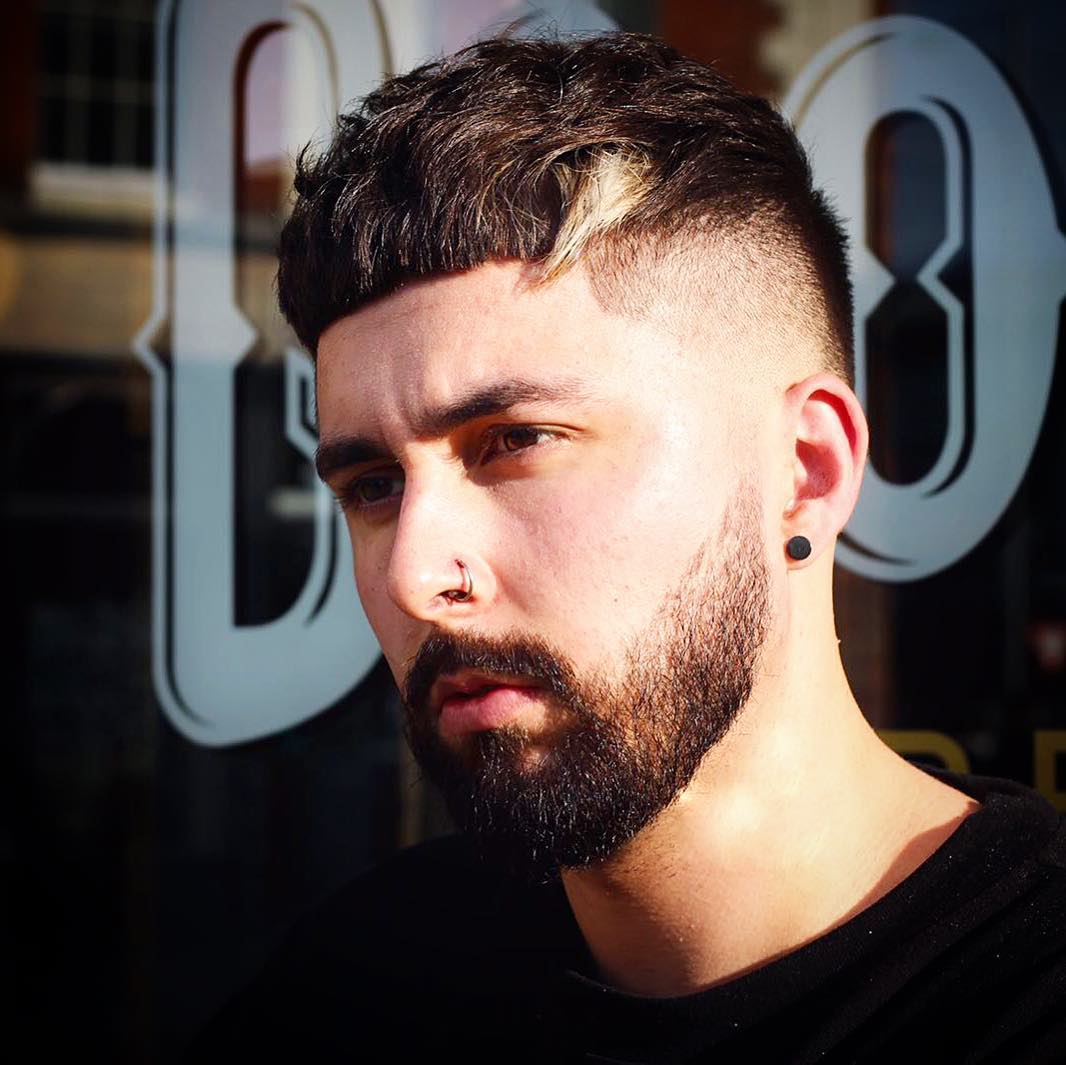 The crop hairstyle has been one of the top men's hair trends. Some of the European haircuts are bolder, like this blunt fringe punctuated by a blonde streak.
2. Disconnect Hairstyle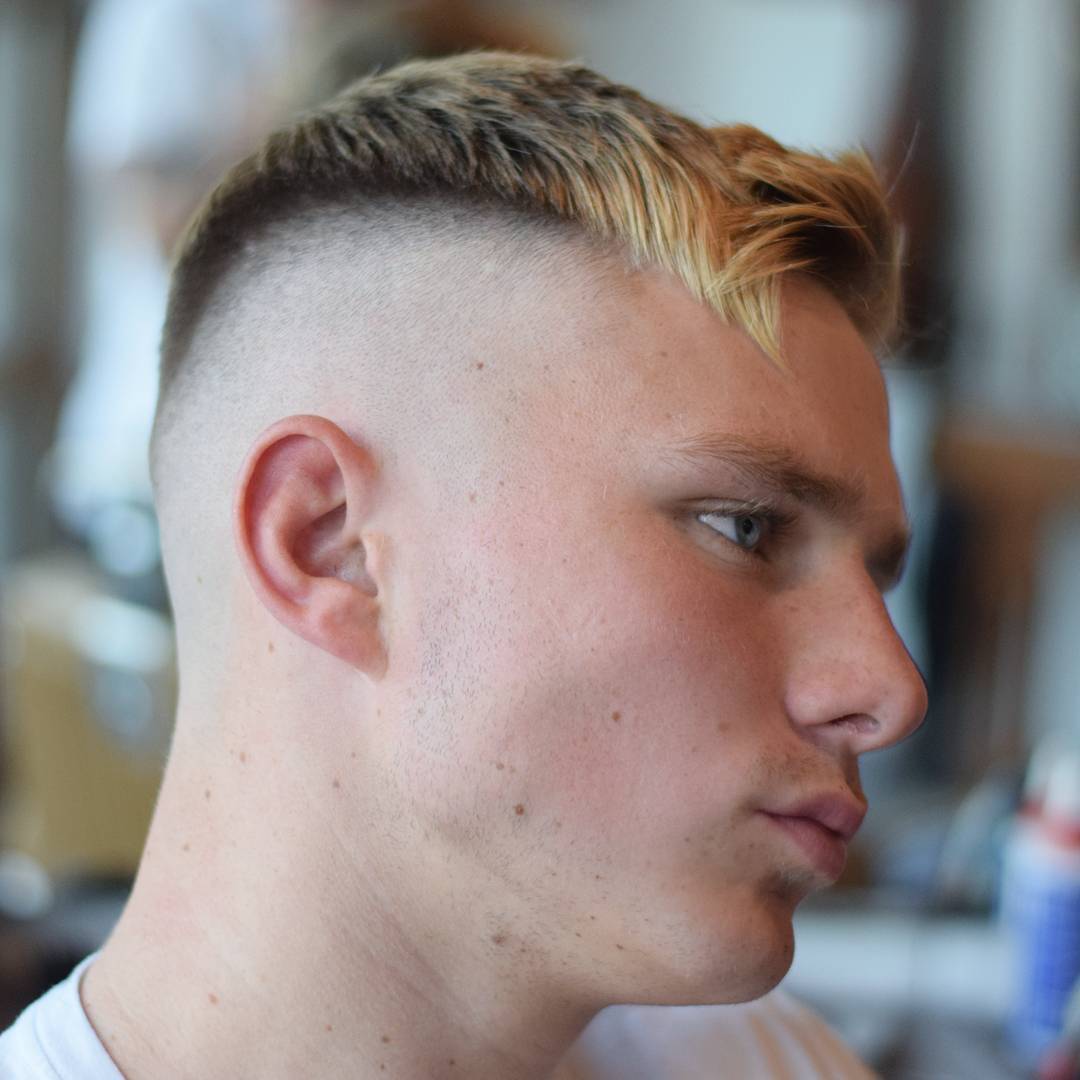 A heavy crop over a high fade leaves a distinct arc of hair with messy fringe.
3. Spikes + Mid Fade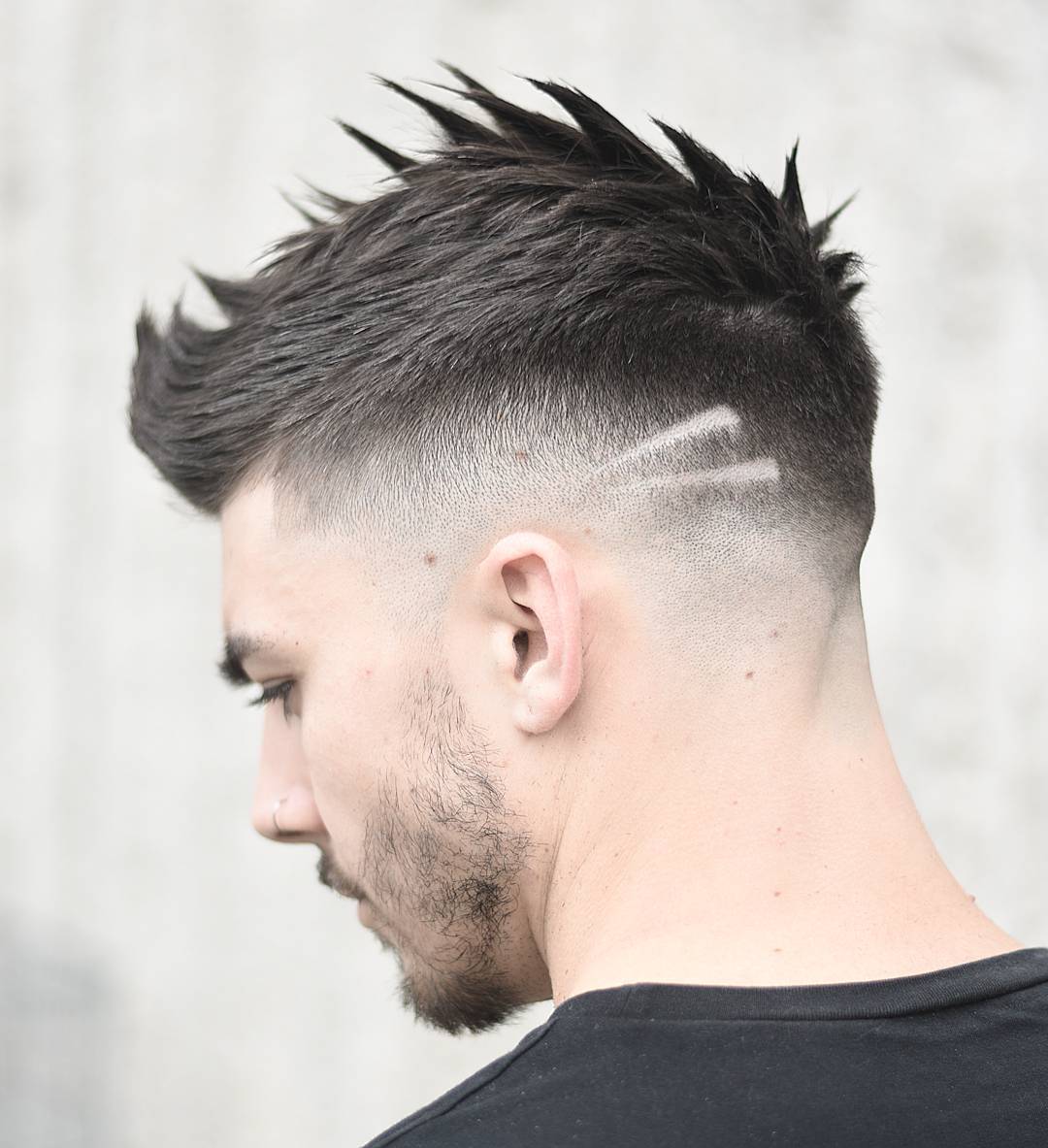 Another men's hairstyle that is all about bold defined shapes, this crop features a line of liberty spikes on one side and a smooth fade accentuated by a pair of shaved lines.
4. Burst Fade + Stripe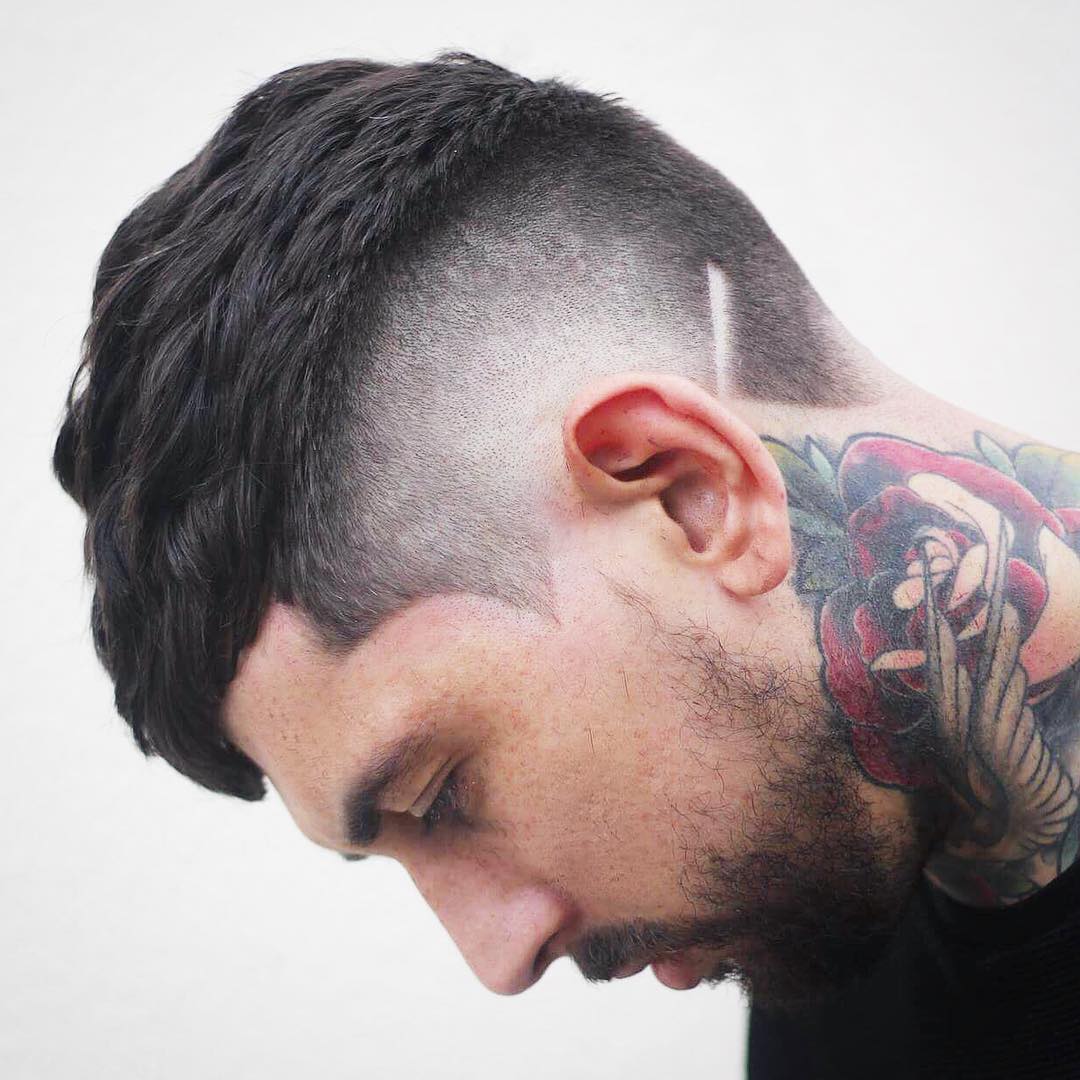 This textured crop with a high fade features a bald burst fade and shaved line behind the ear.
5. Angled Bangs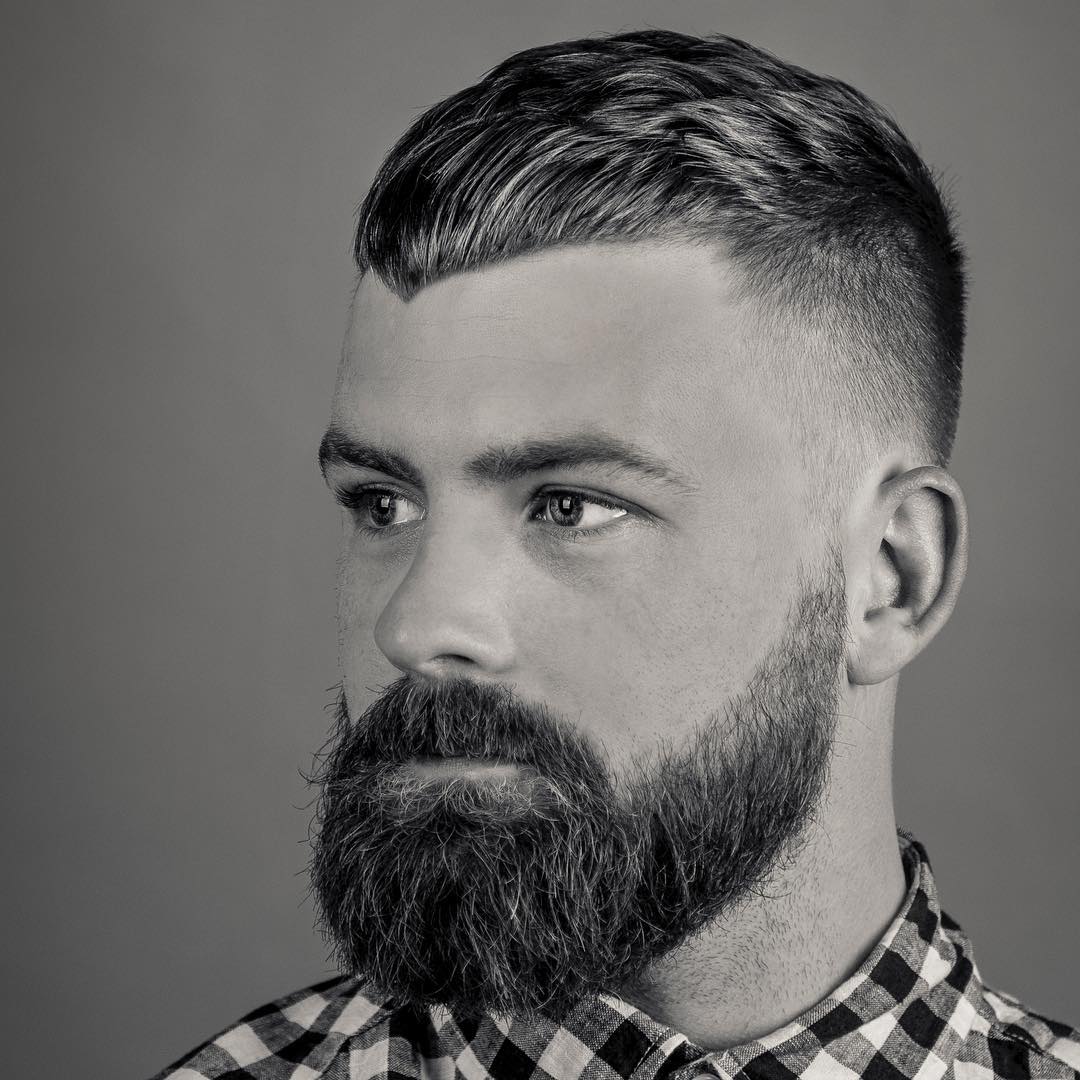 Textured crops can have angled or blunt bangs. This version cuts hair into a V for maximum impact.
6. Angled Fringe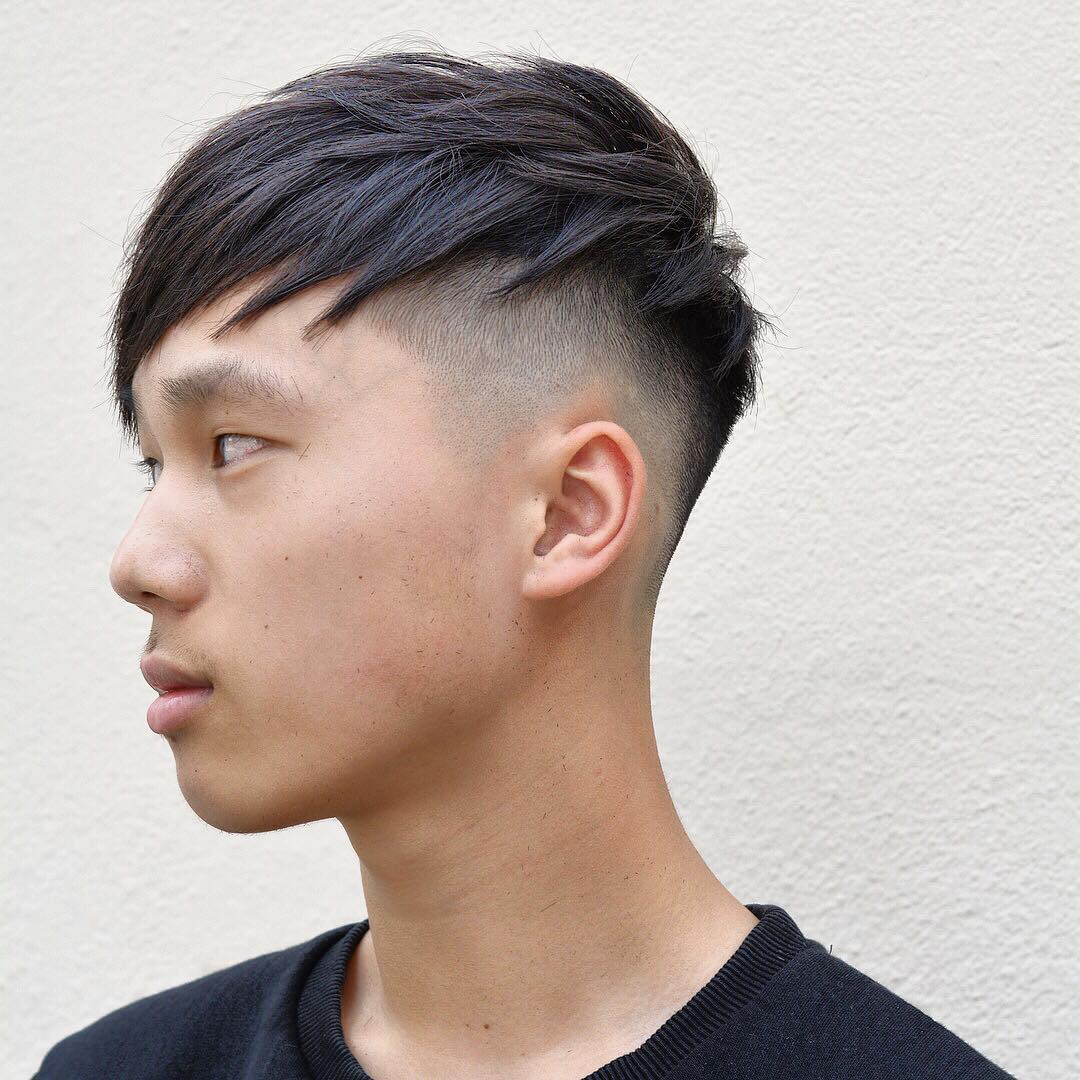 This long and heavy crop features thick texture and fringe cut on a diagonal.
7. Short Textured Crop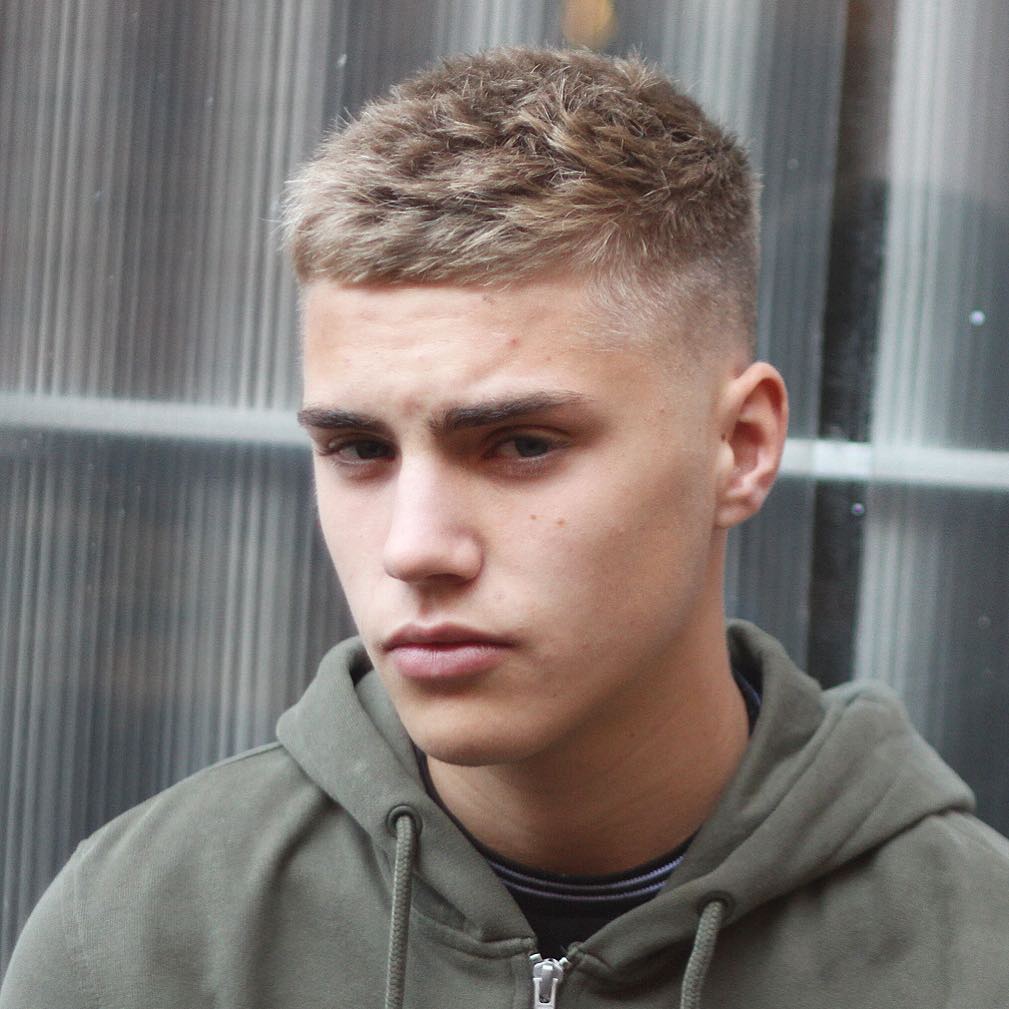 This short cut has plenty of on trend texture with minimal styling.
8. Heavy Crop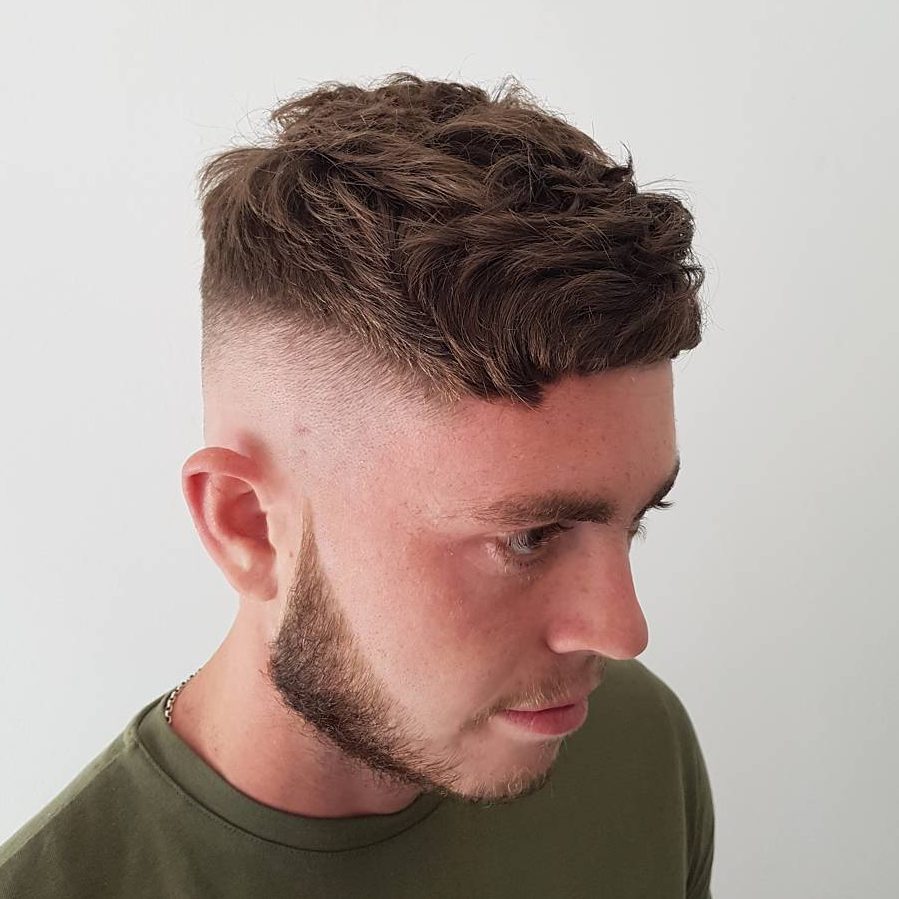 The textured crop trend has so many variation. Short or long, heavy or light, what type of fringe. This cool version has plenty of weight on top in a style that balance texture and mess.
9. Longer on Top Haircut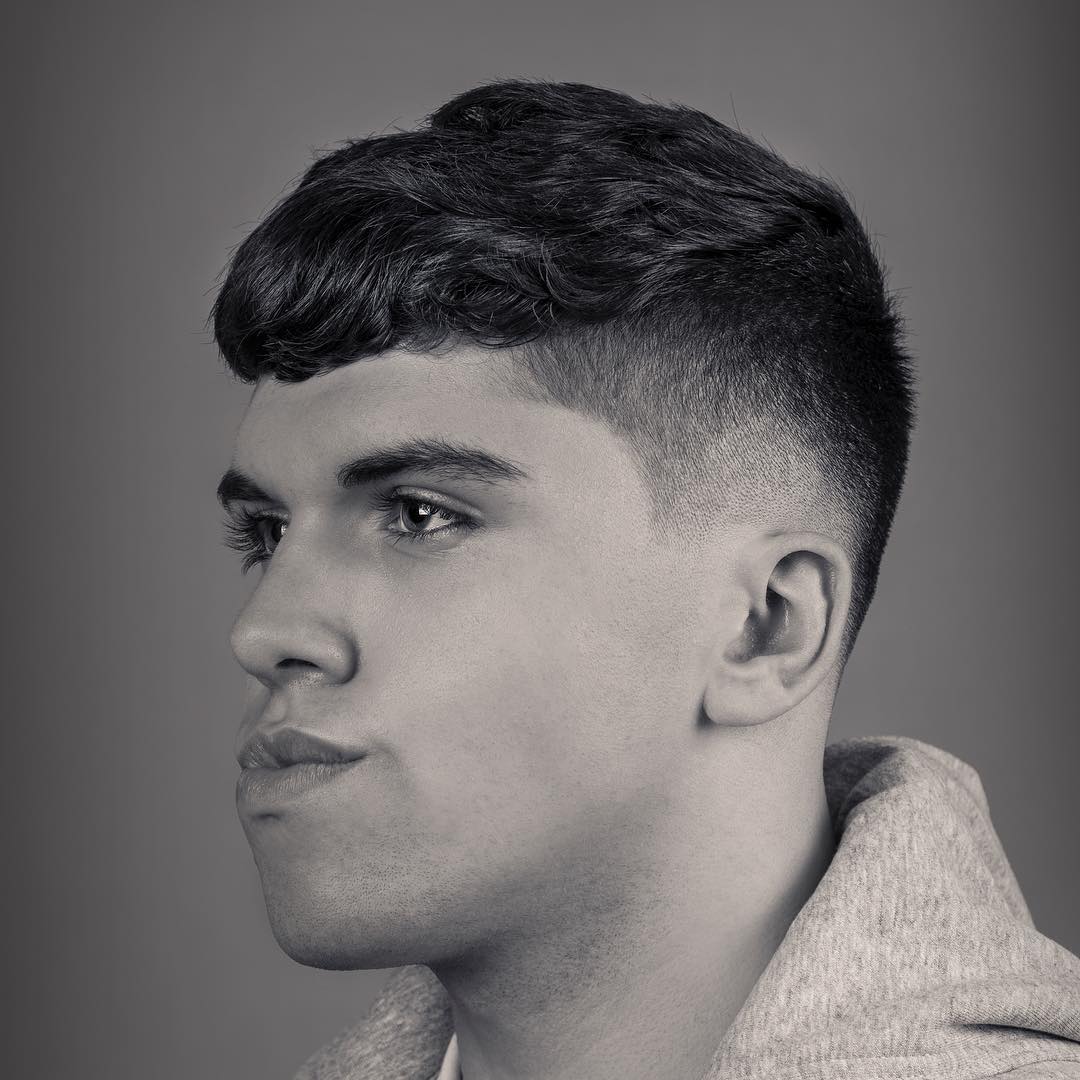 This fresh cut is all about the bangs. A high fade leaves long hair on top that is cut into textured forward fringe.
10. Short Quiff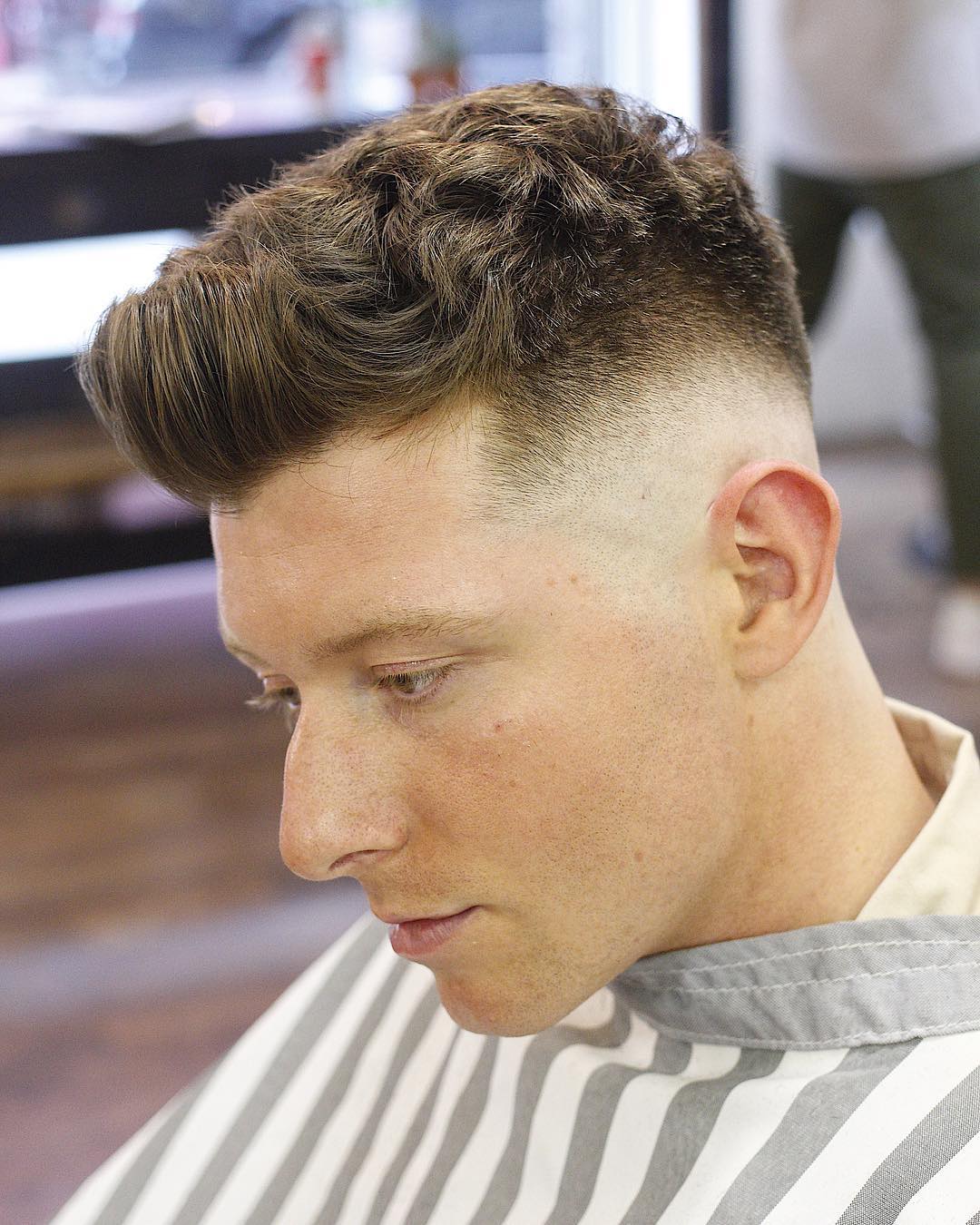 Pushing hair straight up into a quiff at the front is flattering on almost everyone and works with almost every haircut.
11. Crop for Fine Hair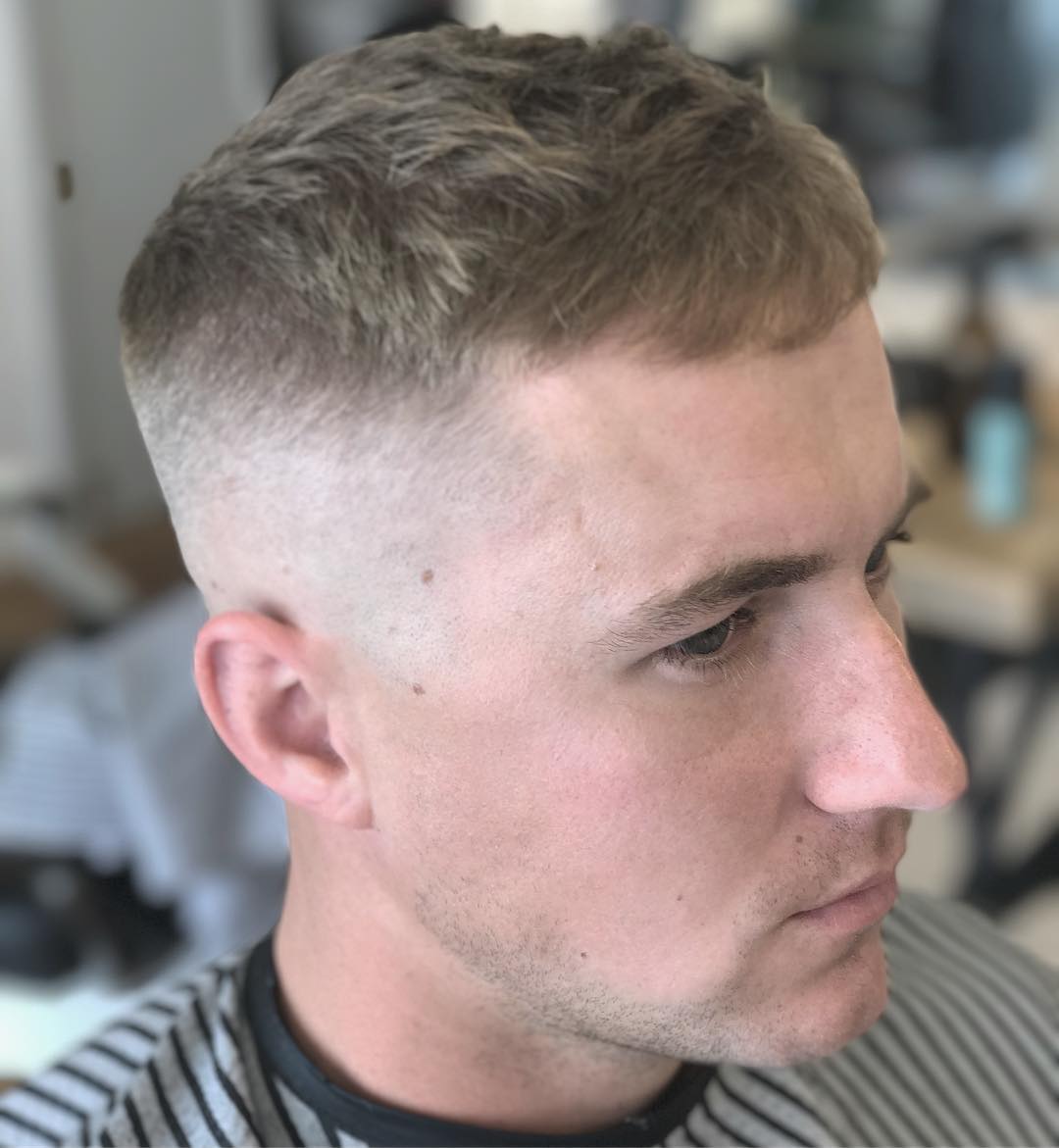 Guys with fine or thin hair can still rock the crop trend. The textured cut and styling makes hair appear fuller while the hint of fringe covers a receding hairline.
12. Asymmetrical Crop + V-Shaped Neckline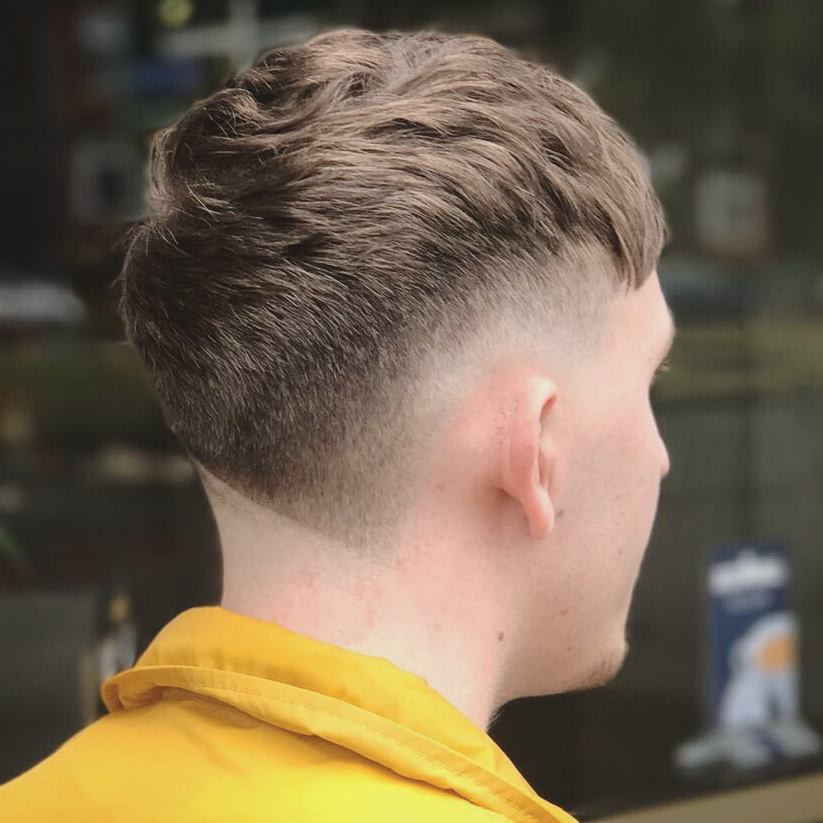 This creative cut features a line of angled bangs that is repeated in an off-center V-cut neck.
13. Long Bangs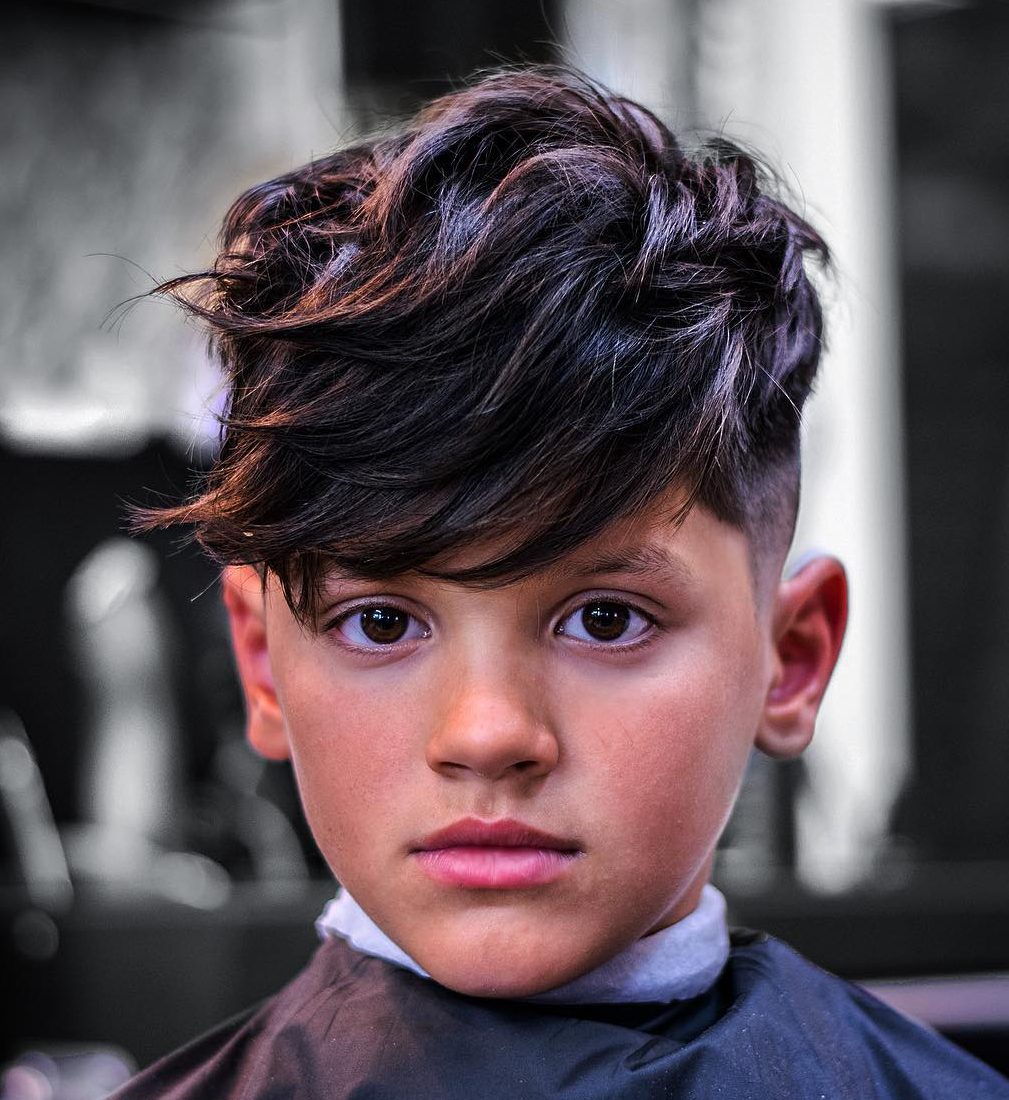 Longer styles are another growing trend. This thick and textured fringe contrasts with a fade at the sides and back.
14. Taper Haircut for Wavy Hair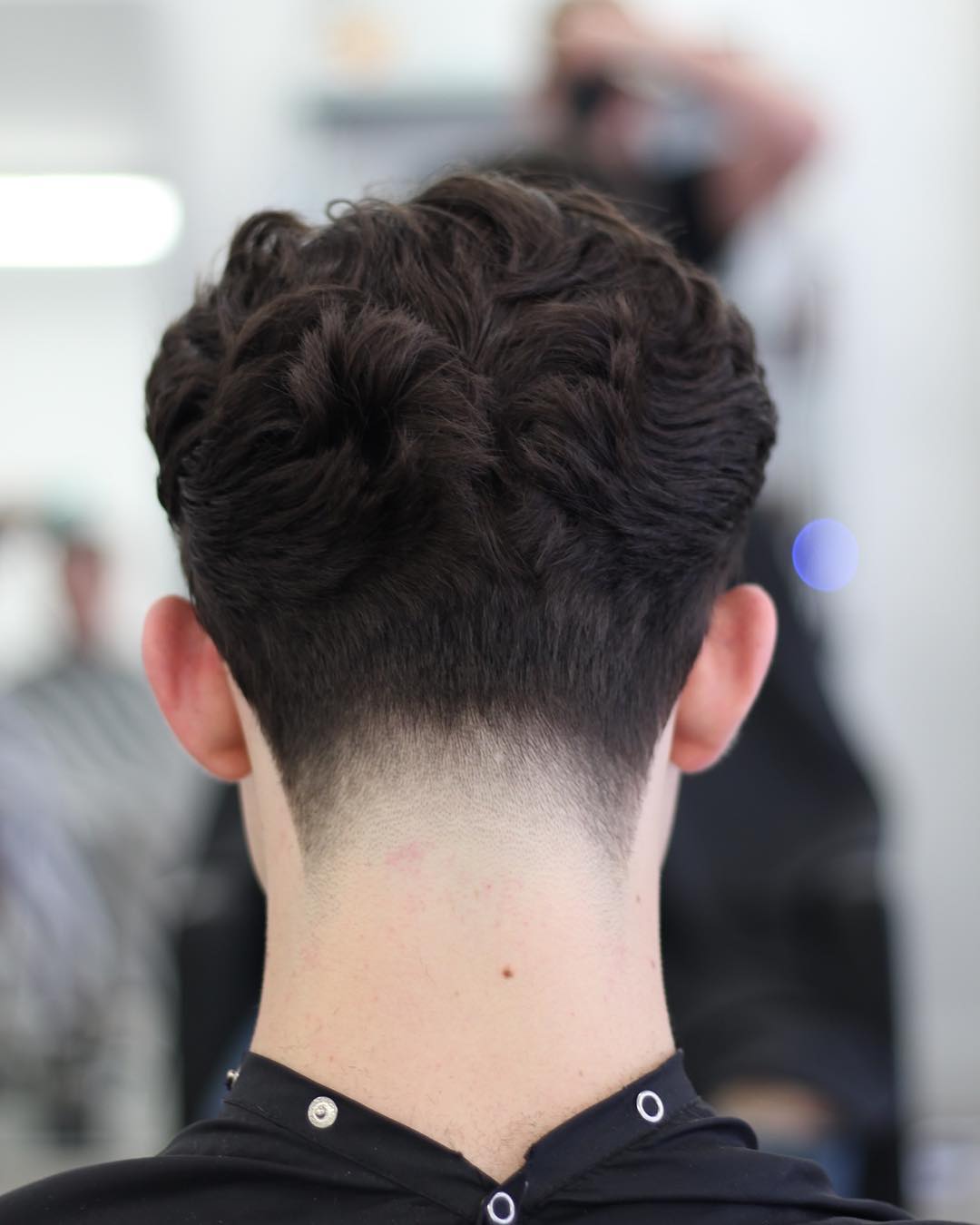 The taper haircut scissor cuts hair all over but can end with this cool and perfectly symmetrical neck fade.
15. Short Curls + Neck Fade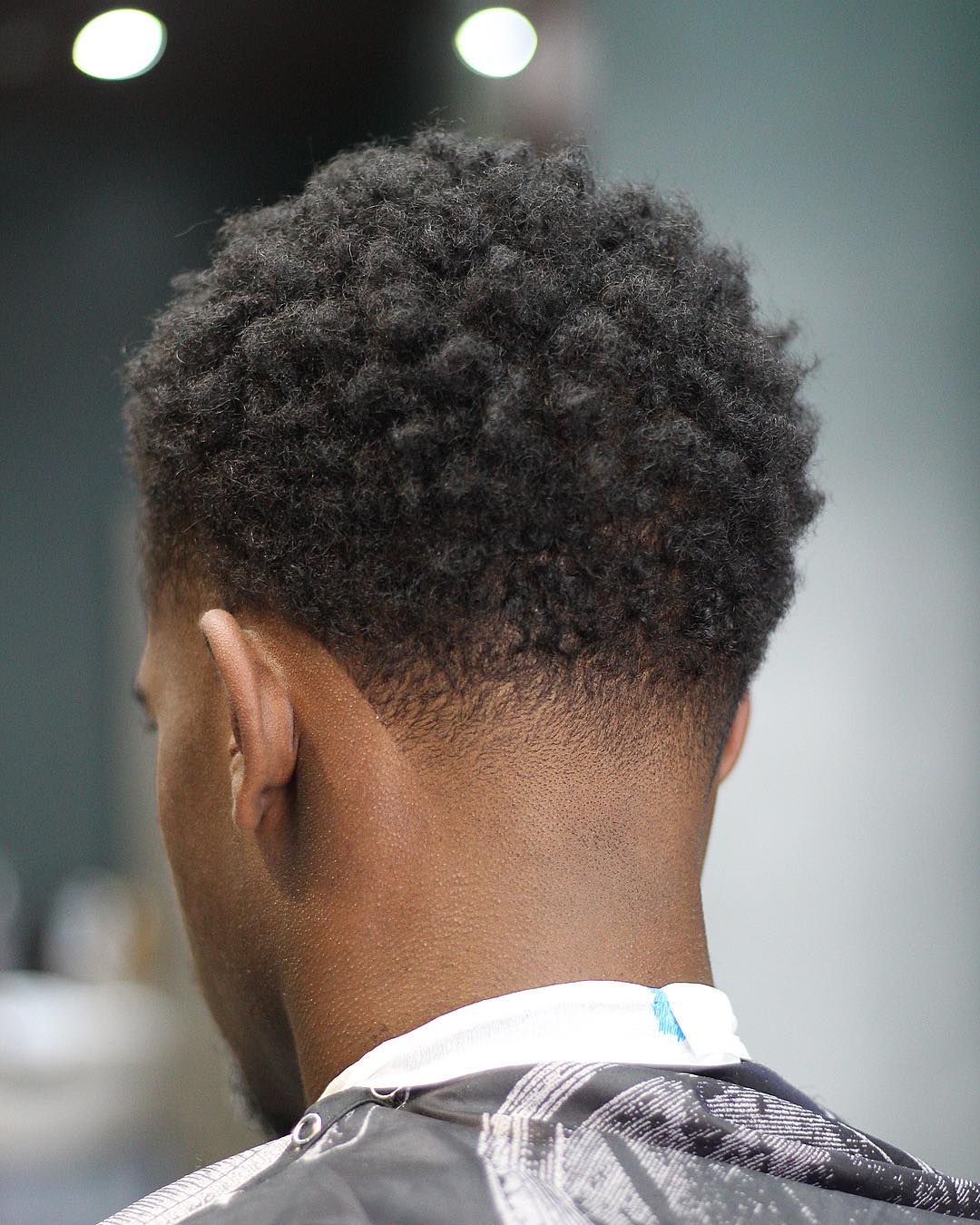 The faded neckline looks great with all cuts, especially with these short sponge curls.
16. Side Part Hair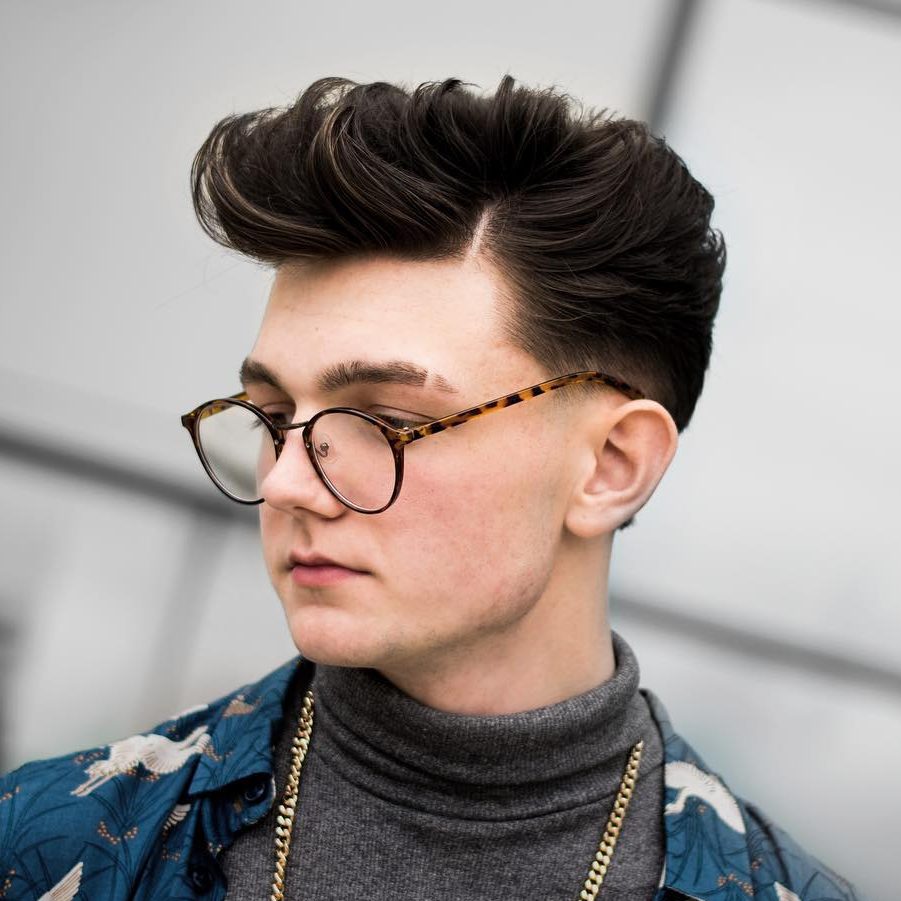 This fresh look takes the texture trend to new heights with plenty of volume and a hint of shaved side part.
17. Textured Slick Back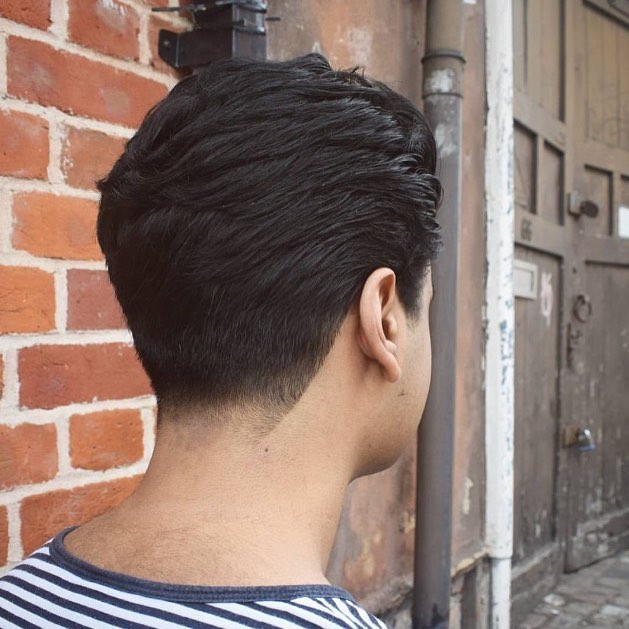 This cool style with all over texture will seamlessly transition from work to play.
18. Curly High Top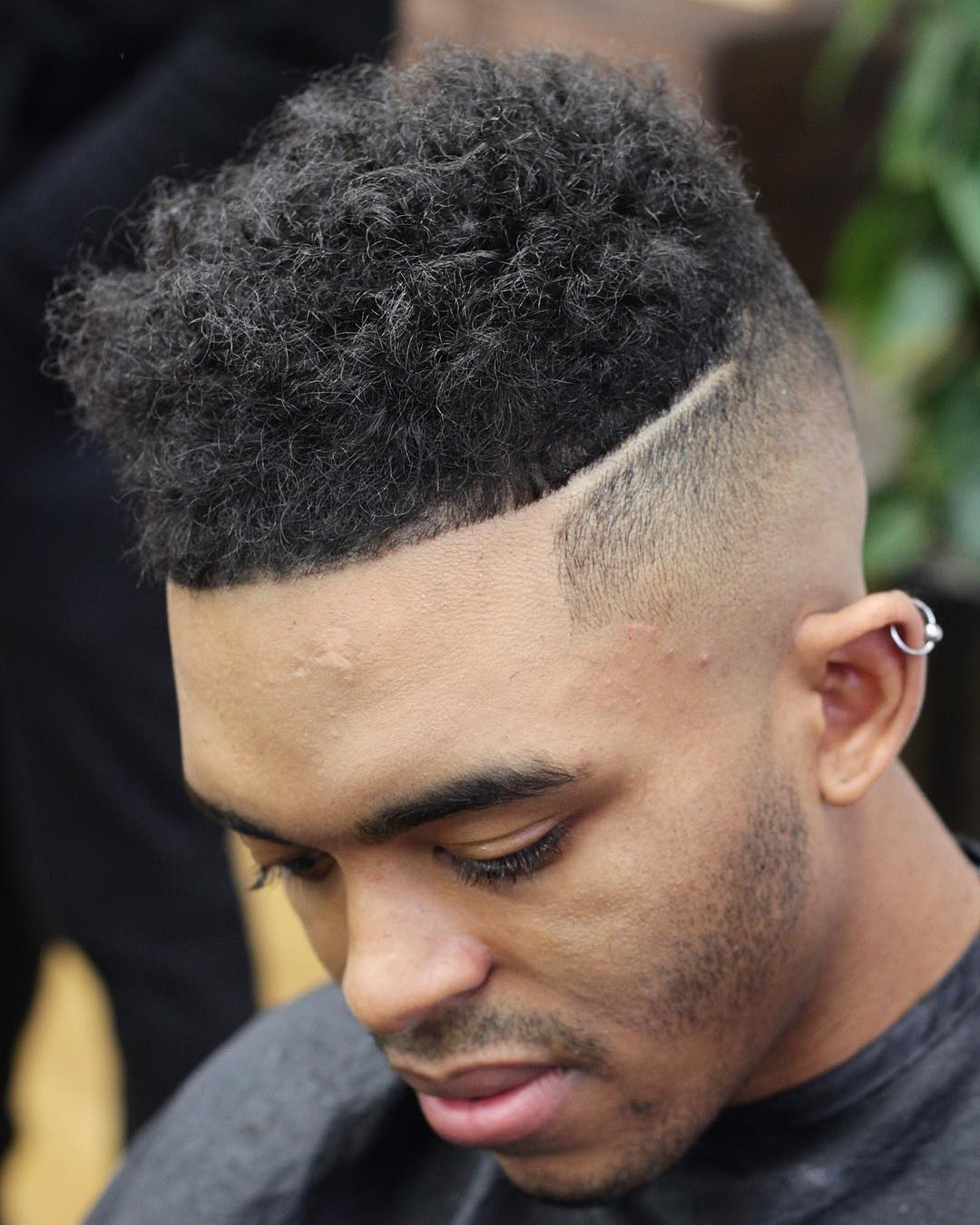 This curly high top combines the texture trend with the classic flat top fade.
19. Blunt Bangs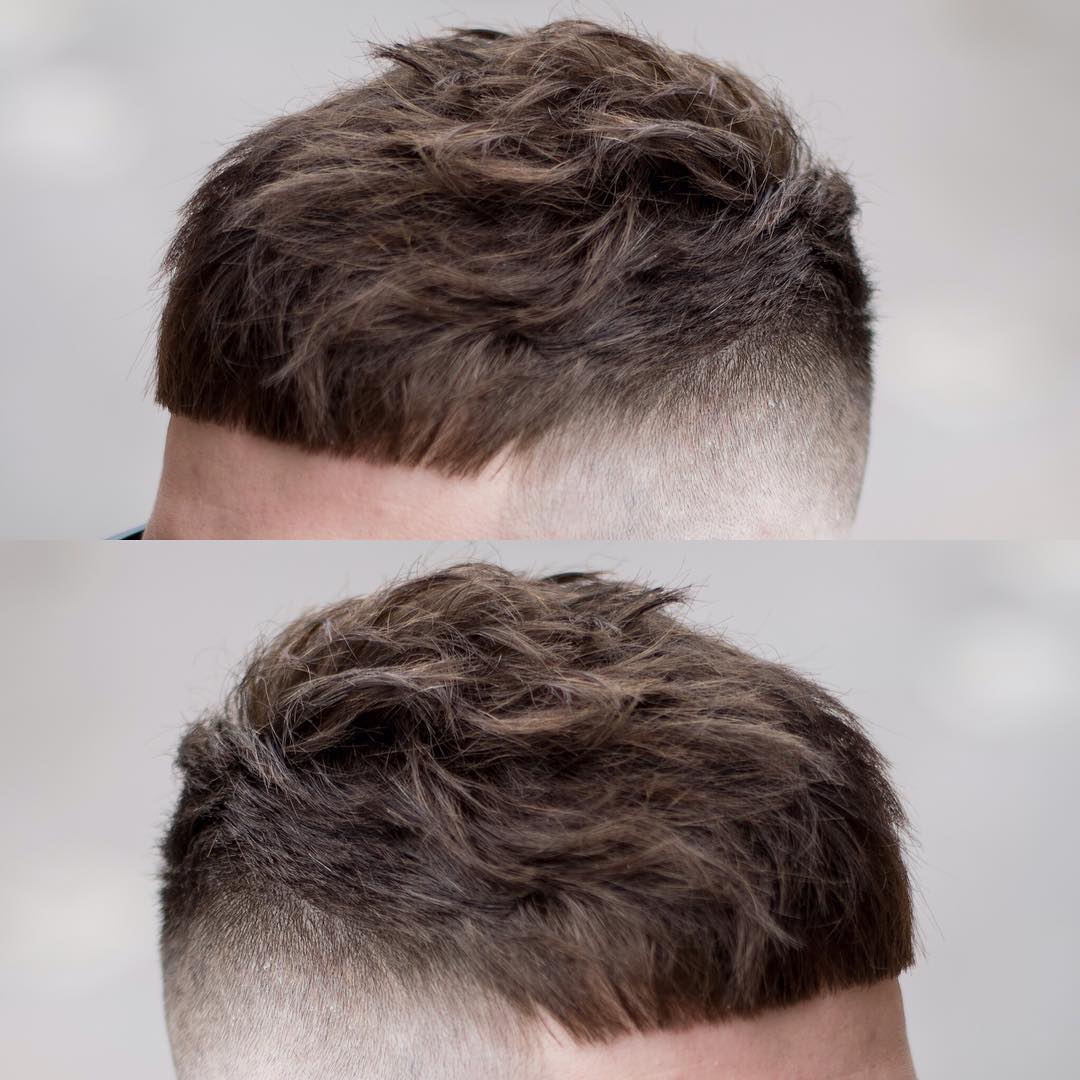 A define line of fringe adds a cool contrast to texture on top and a blurry fade.
20. Crop + Taper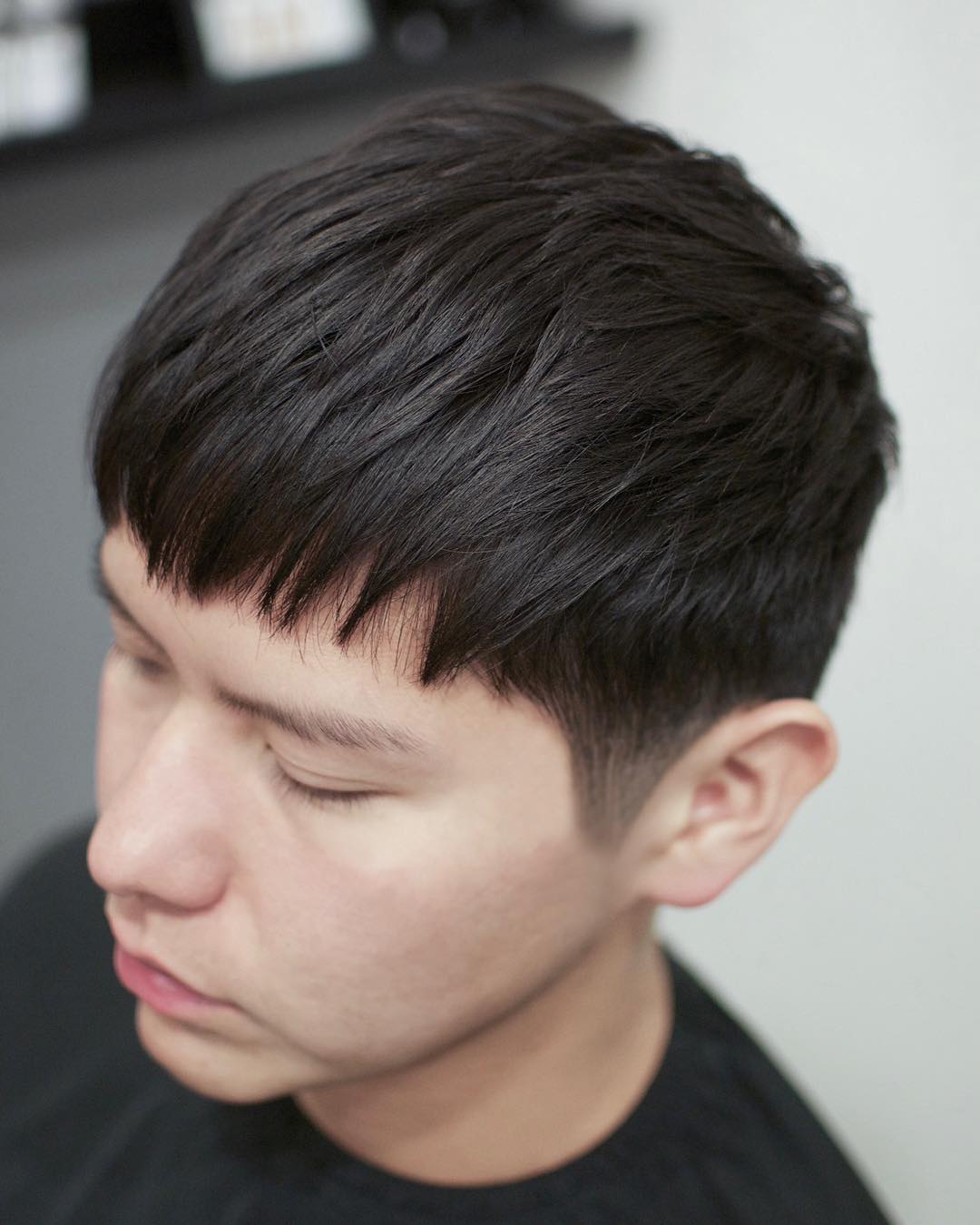 This fresh cut combines several top trends with a tapered cut, textured styling and straight across bangs.
21. Spiked Crop + Bald Fade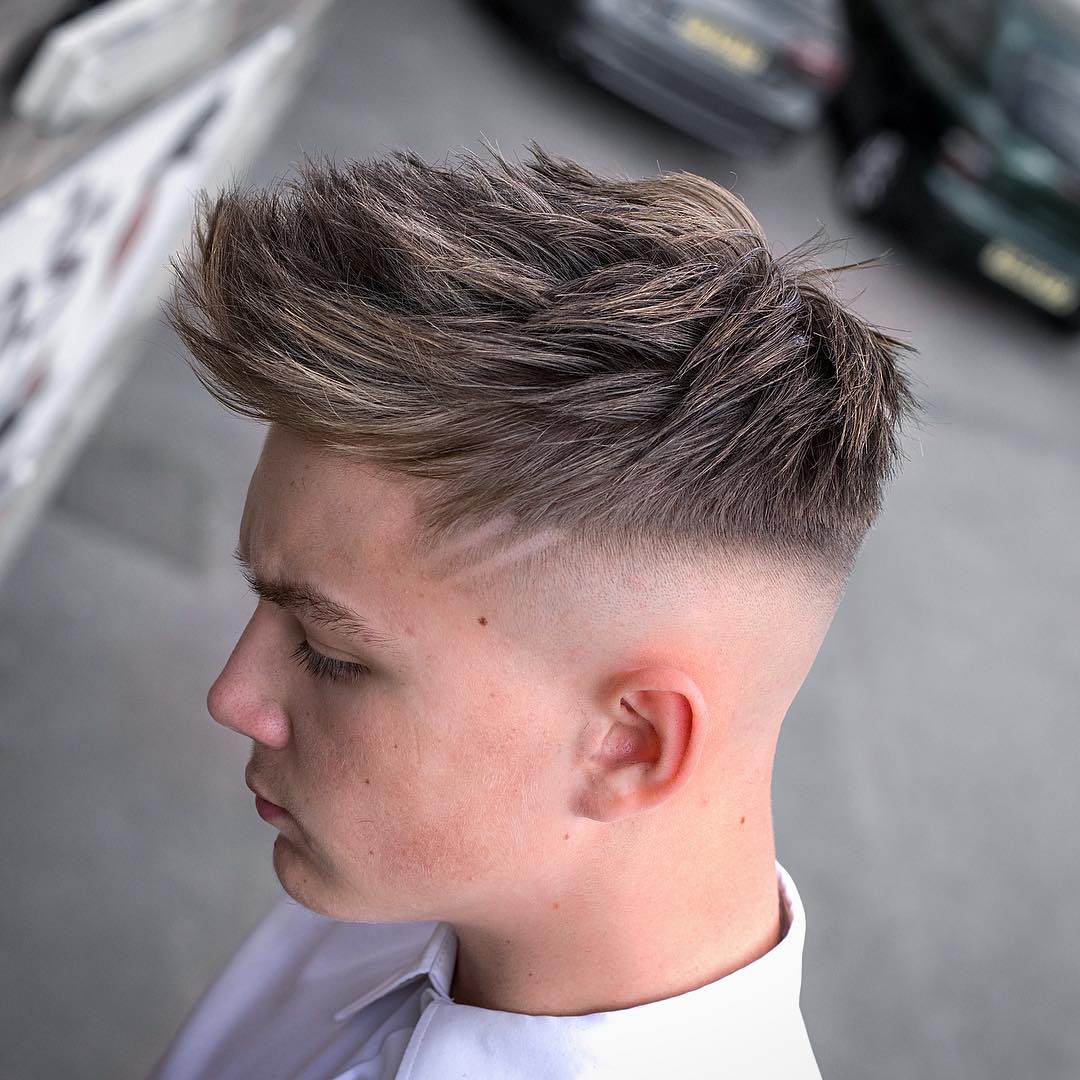 This look is all about the details with a textured crop spiked up, mid bald fade and a pair of scratches over the temple.
22. Neckline Hair Design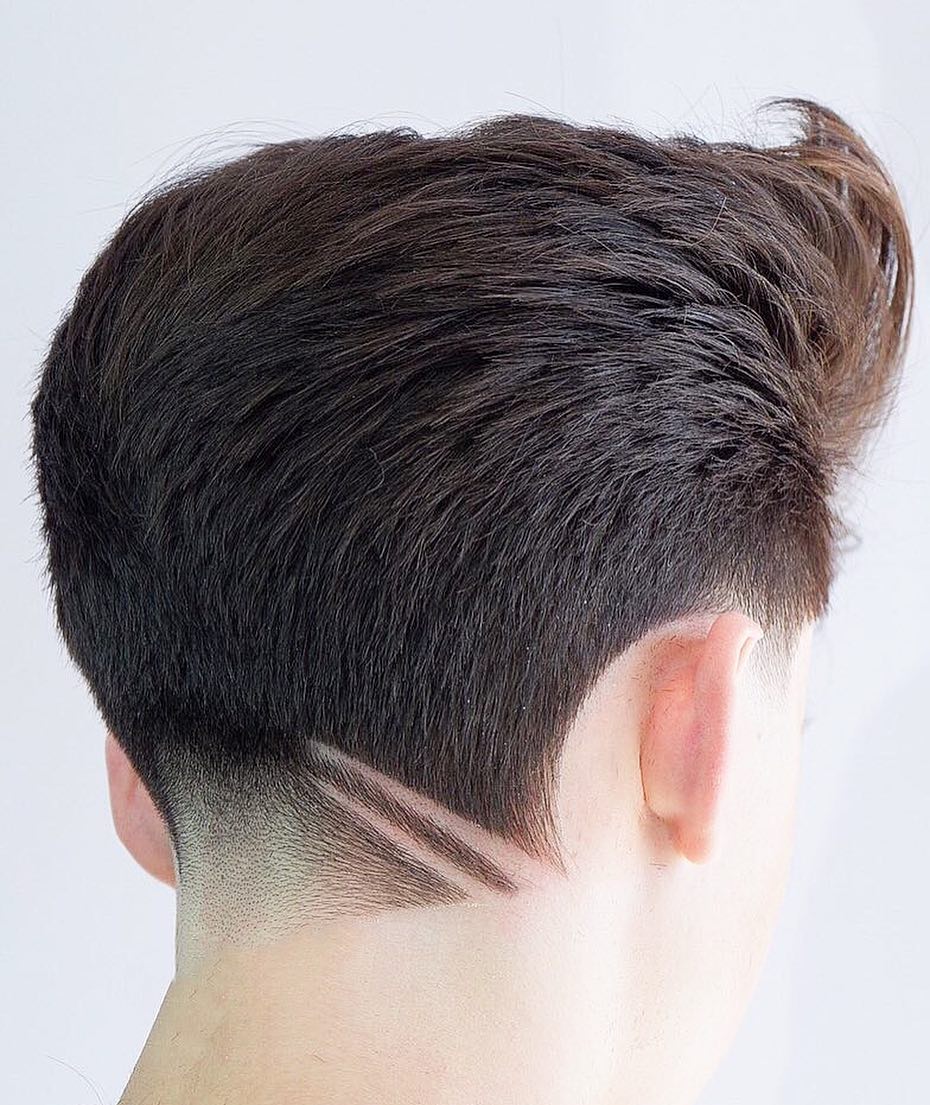 We already called the neckline hair design trend and like to see more ways to get the look.
23. Messy Texture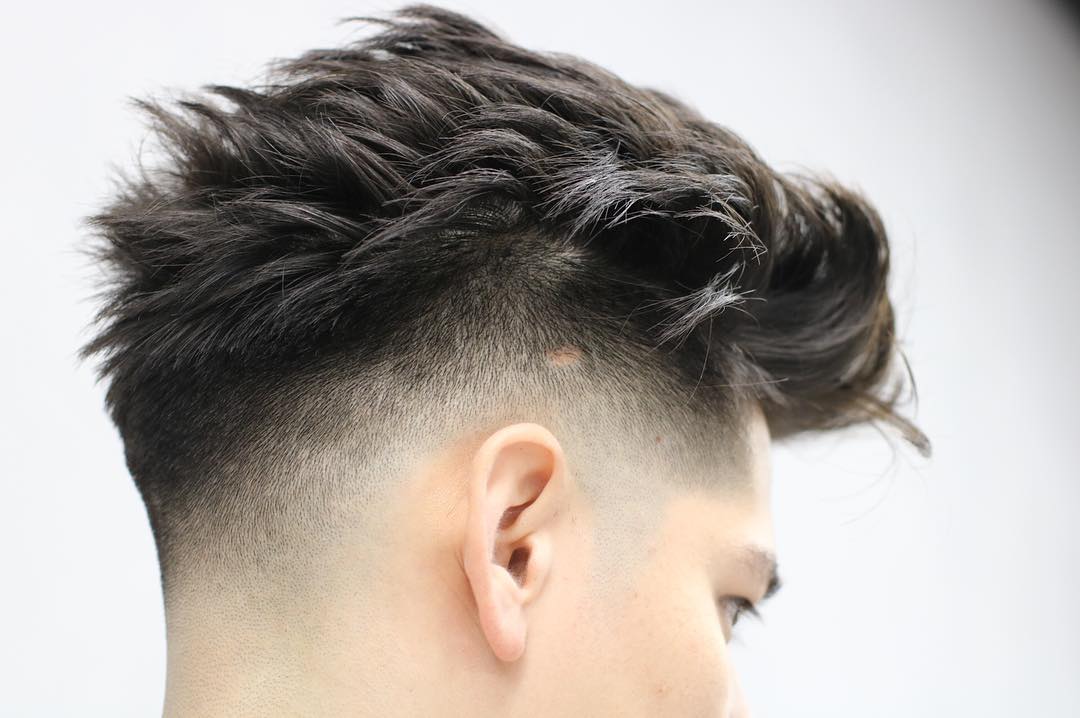 This cool style contrasts thick hair with messy texture over a mid drop fade.
24. Wavy Pomp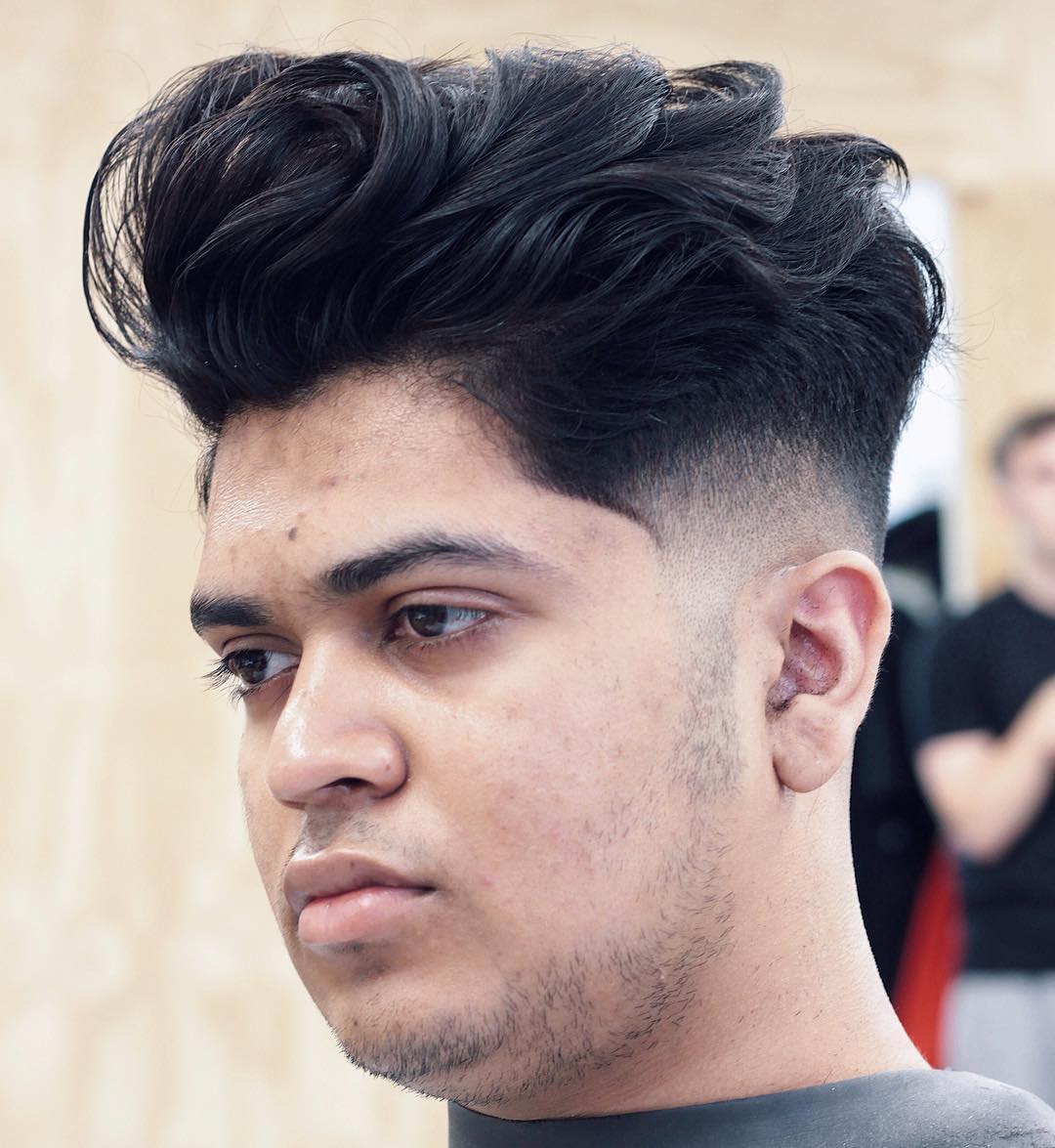 Another major men's hair trend right now is modern version of the pompadour. This pomp fade haircut is styled with lots of volume and texture, totally different than the classic shiny slick style.
25. Side Part Pomp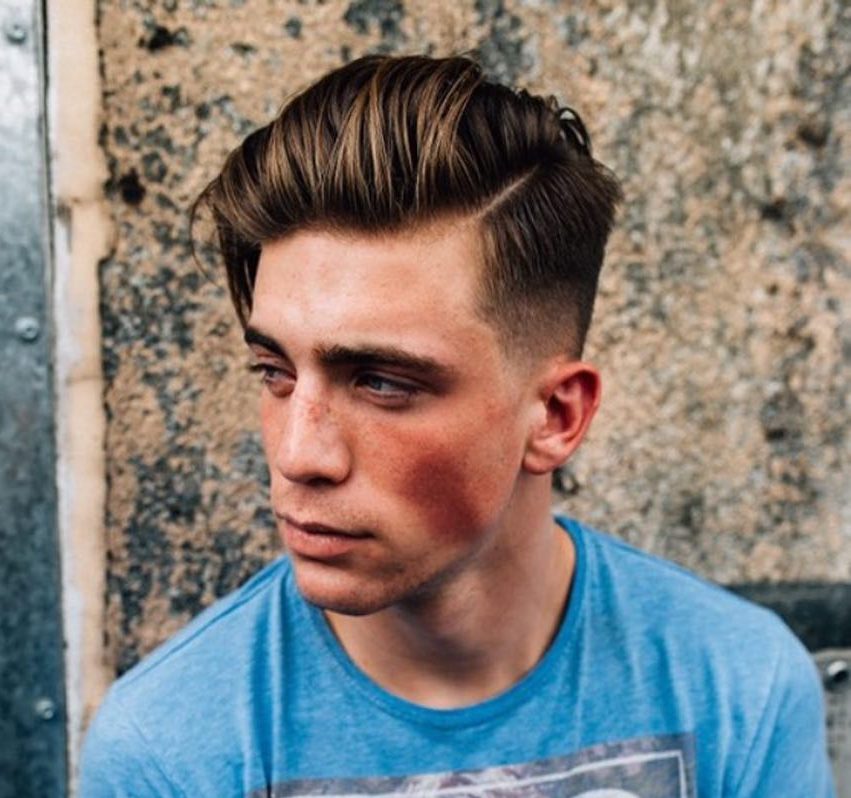 This medium length haircut combines several styles – a pomp, comb over and side part.
26. Preppy Taper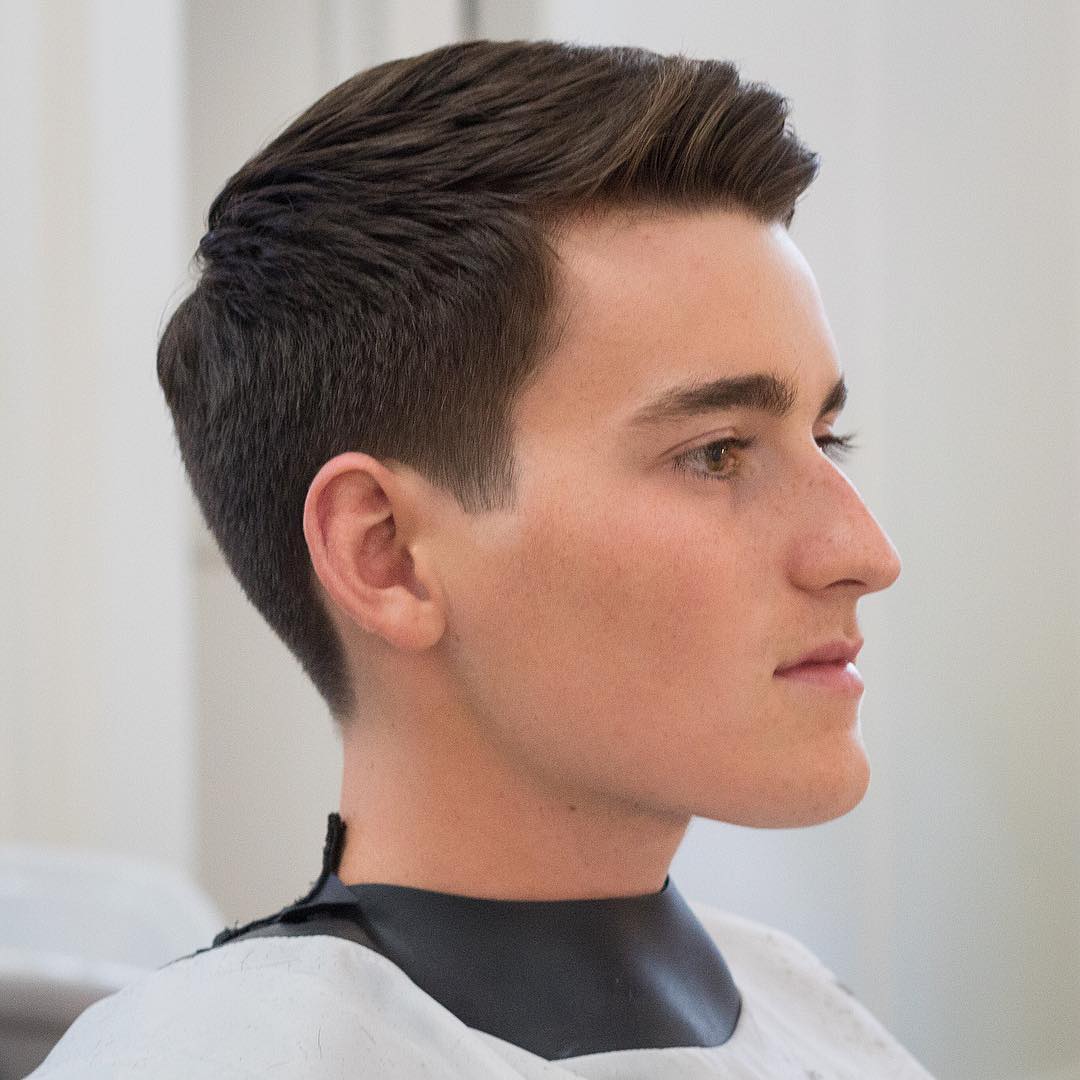 This taper haircut is styled to one side without a part for a preppy look.
27. Soccer Player Hair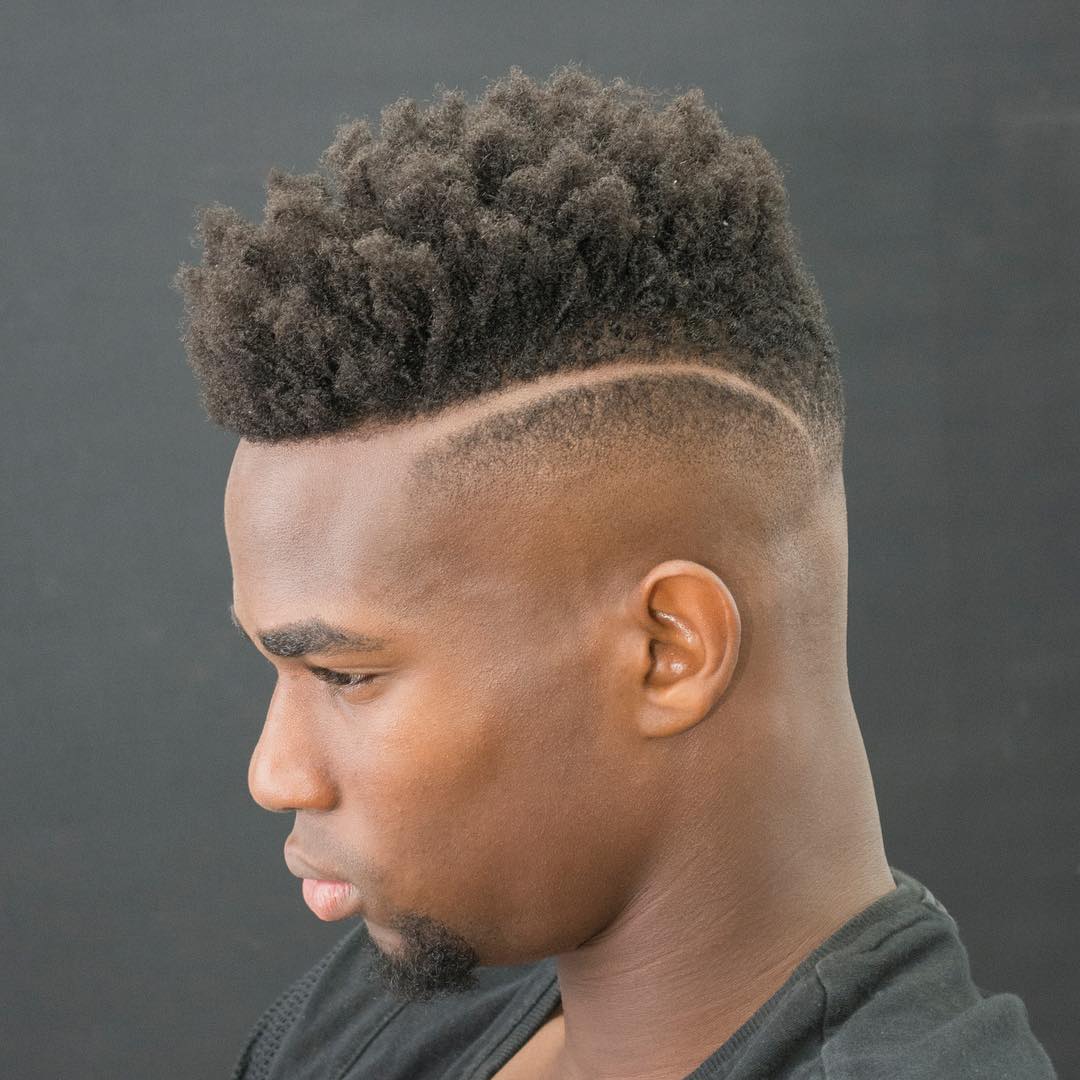 Some of the crispiest cuts in Europe are seen on soccer stars. Moha Trd of the Cadiz Futbol Club rocks a cool curly flat top fade with a curved part.
28. Messy Hairstyles for Men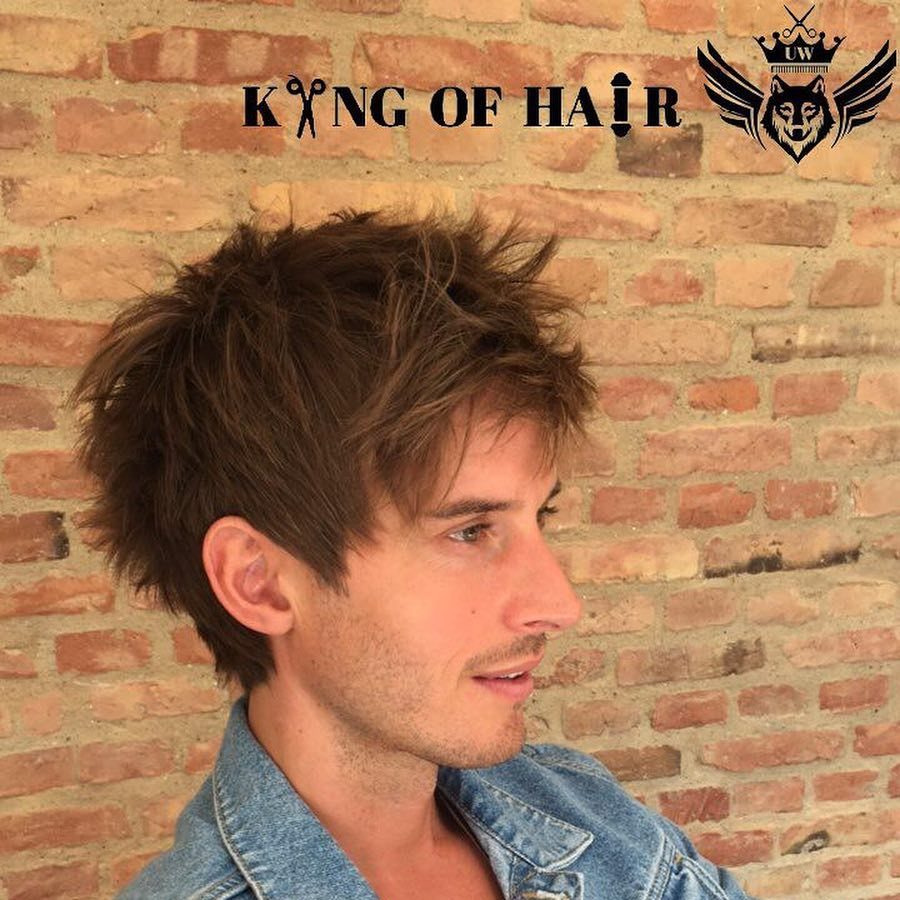 This rocker chic look features medium length hair styled with tousled texture all over for the ultimate messy cool.
29. Curly Taper Haircut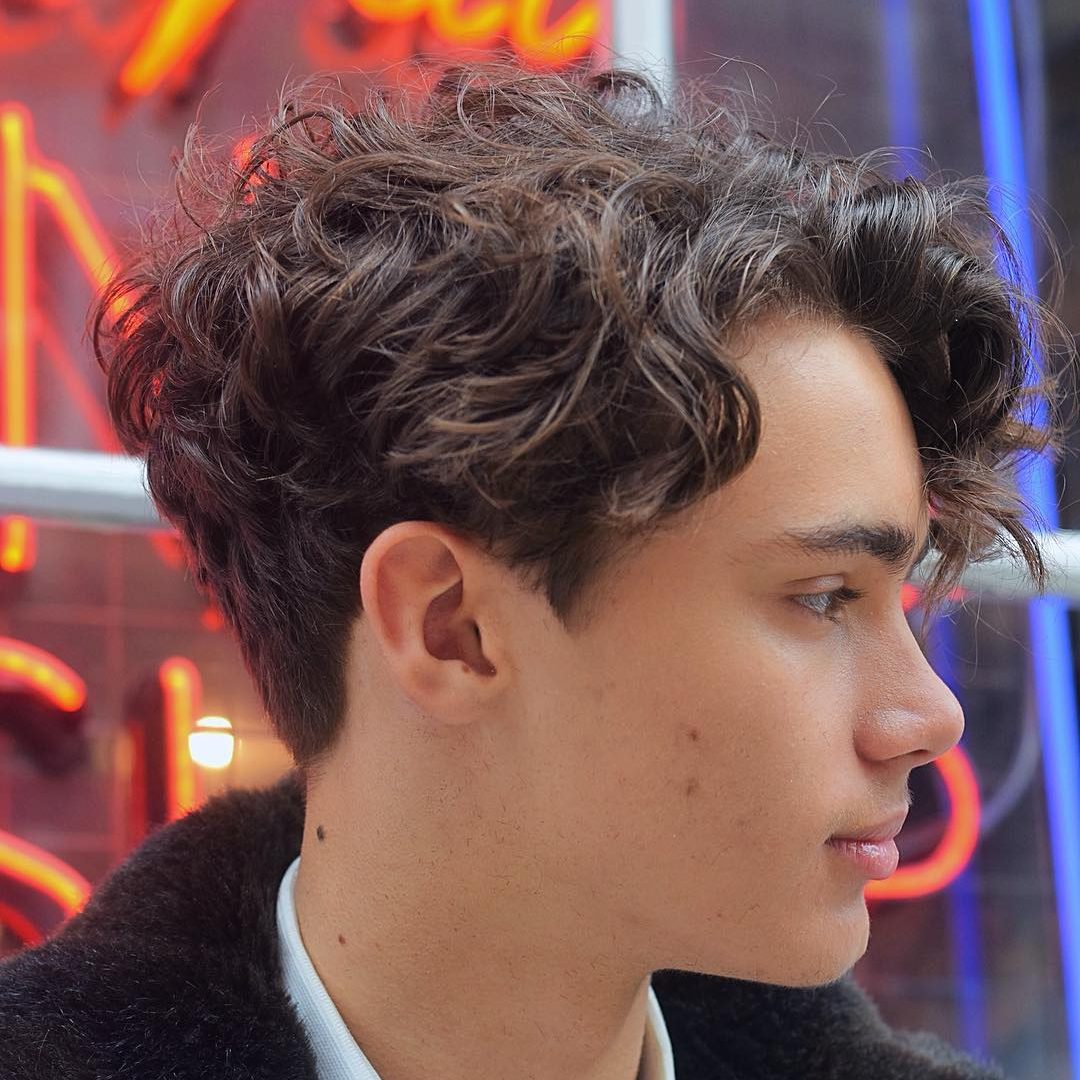 A taper haircut with curly hair leaves lots of length to style with layering for a flattering shape.
30. Textured Sweep Back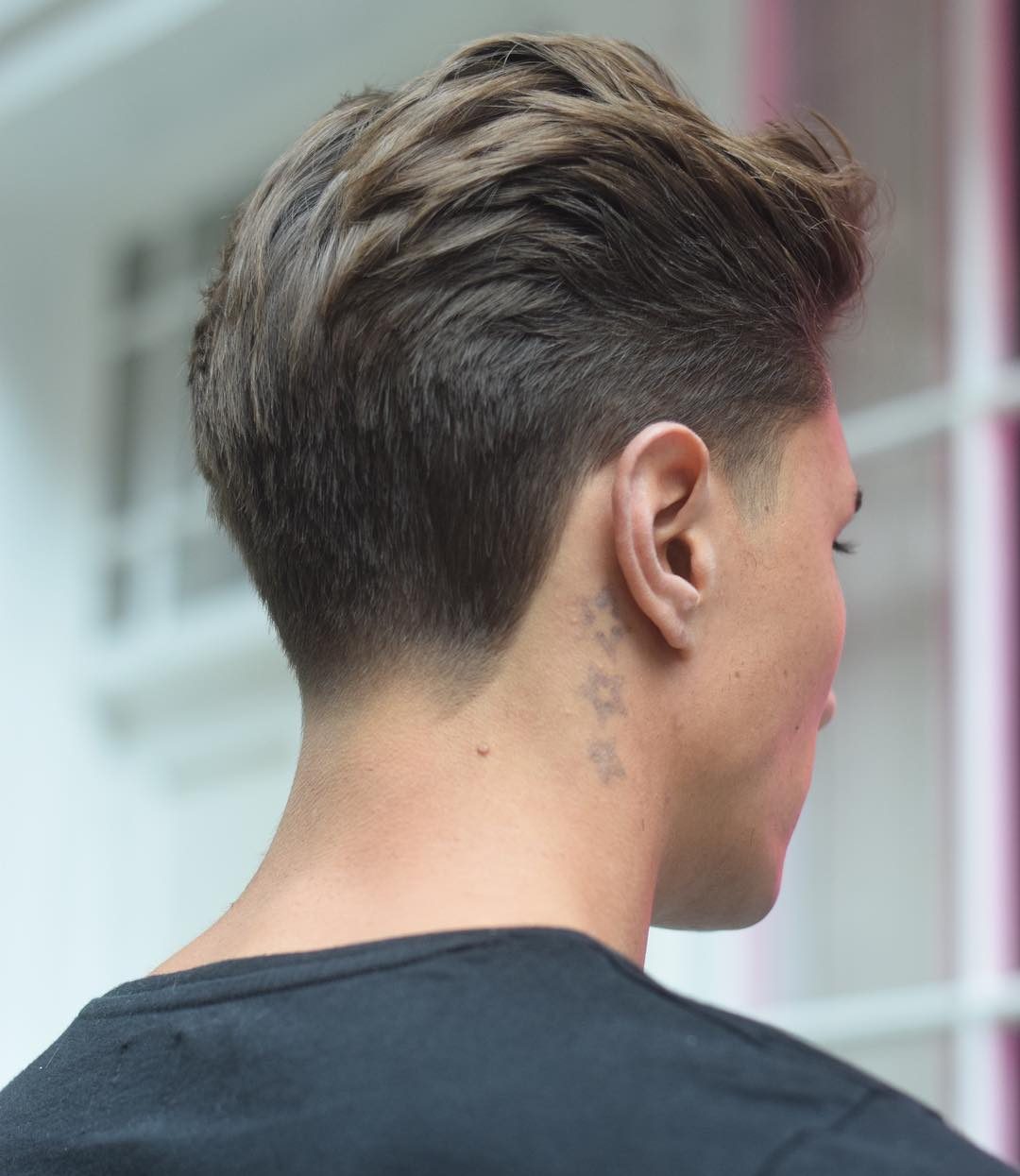 The sweep back is the new slick style. Trade a fade for a taper, shiny product for matte and fingers for a comb to get this cool but clean cut style.