Fades are one of the most popular cuts for black hair. Whether it's a high and tight or temple fade with an afro, fade haircuts for black men work with short and styles.
There are a wide range of fade hairstyles to pick from including high, medium and low, drop fades, burst fades, bald fades and more.
Check out these pictures for some classic cuts and latest trends.
1. High and Tight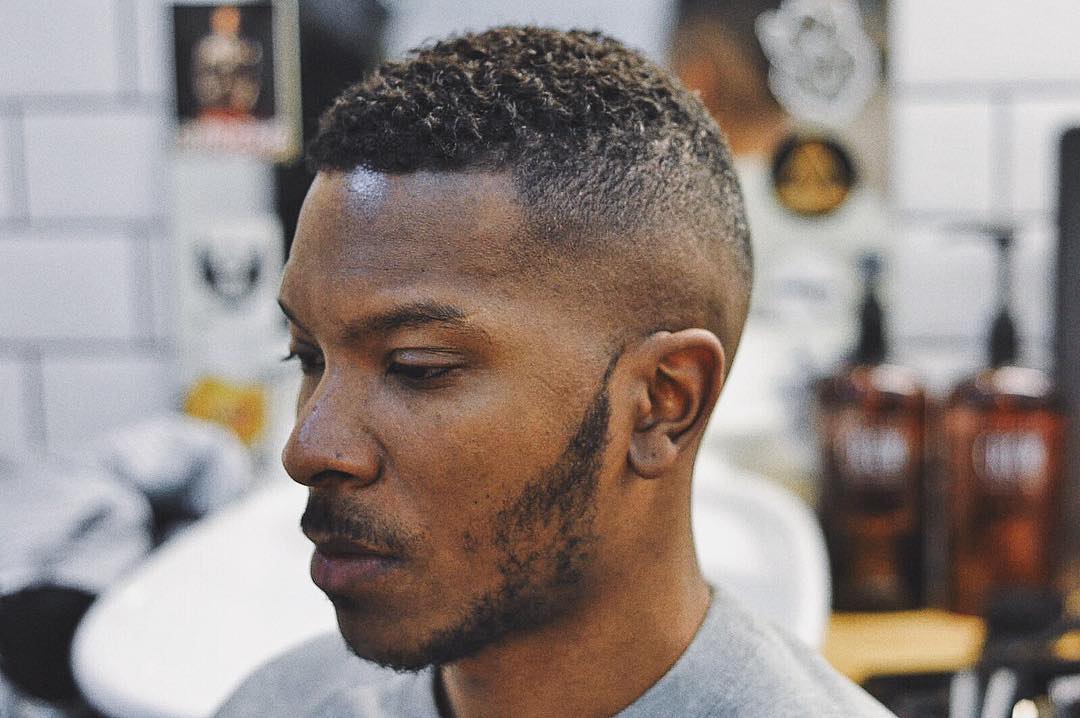 A high fade with short curls on top may be one of the popular hairstyles for black men. It looks sharp and is easy to wear, just visit your barber regularly to maintain the length.
2. Temple Fade + Neck Taper + Edge Up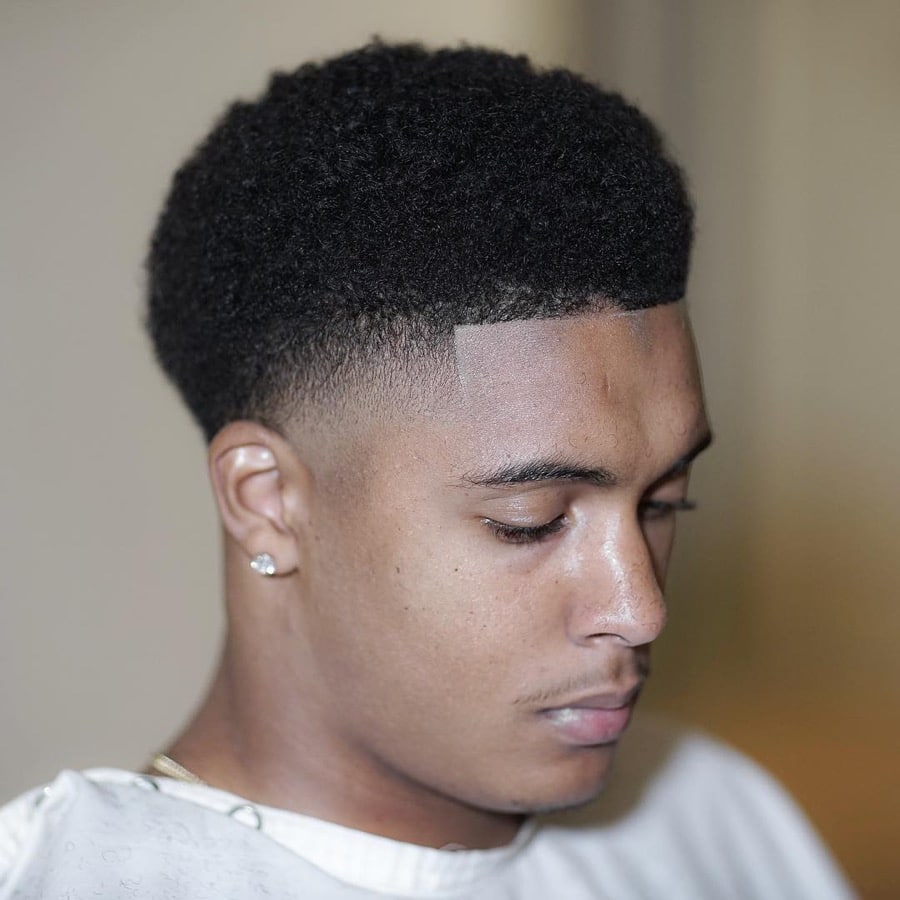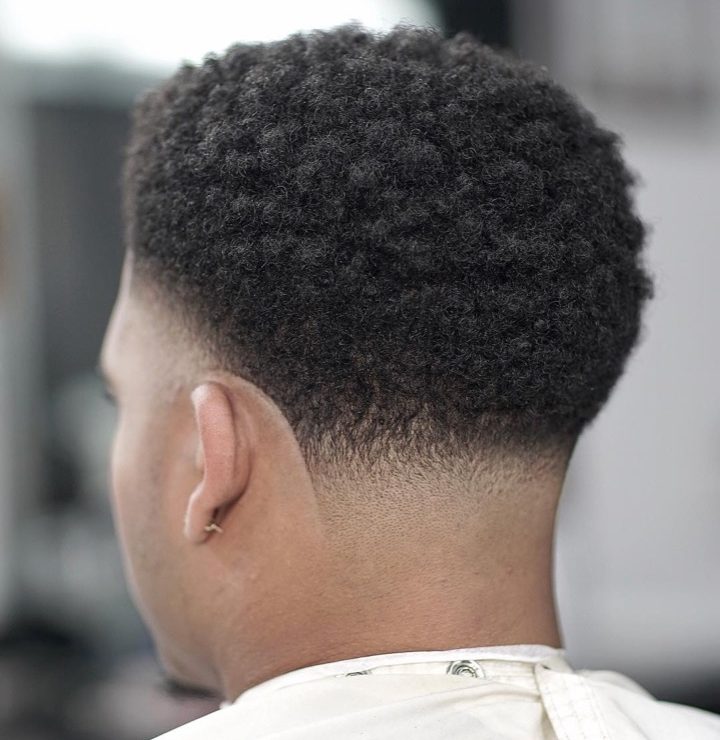 Fade hairstyles and line ups are all about defining the hairline and keeping it clean. That can be even more important with longer hairstyles than short.
3. Fade Mohawk + Hair Design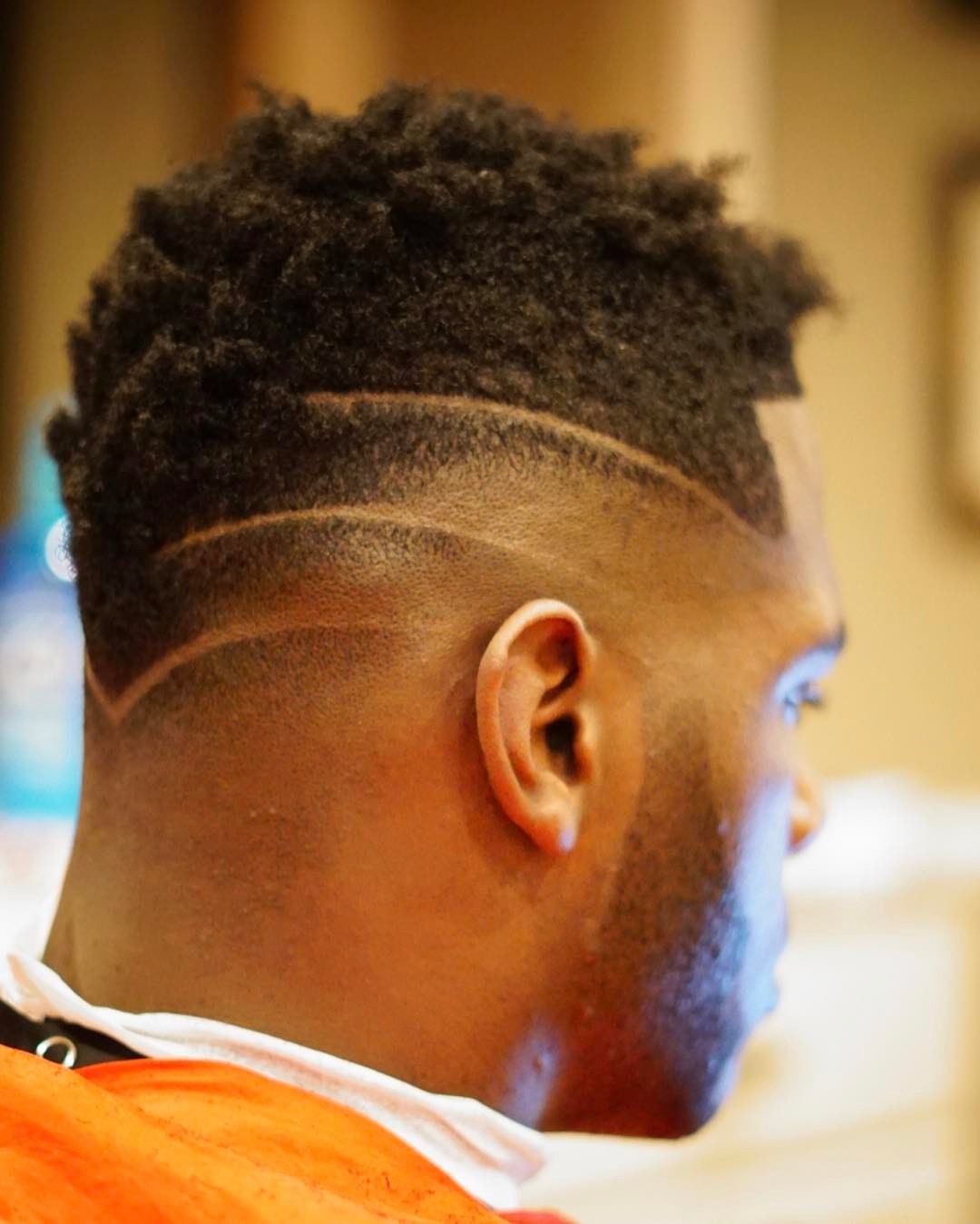 This is just one of the fresh styles worn by Pittsburgh Steeler wide receiver Antonio Brown. The top features a mohawk with a mid fade but it't not just any mid fade. This version features parallel shaved lines and a V at the neck.
4. High Top + Mid Fade
One of the men's hair trends this year is longer hair for all guys. For black hair that means more high tops, afros and sponge curls.
5. Short Dreadlocks + High Fade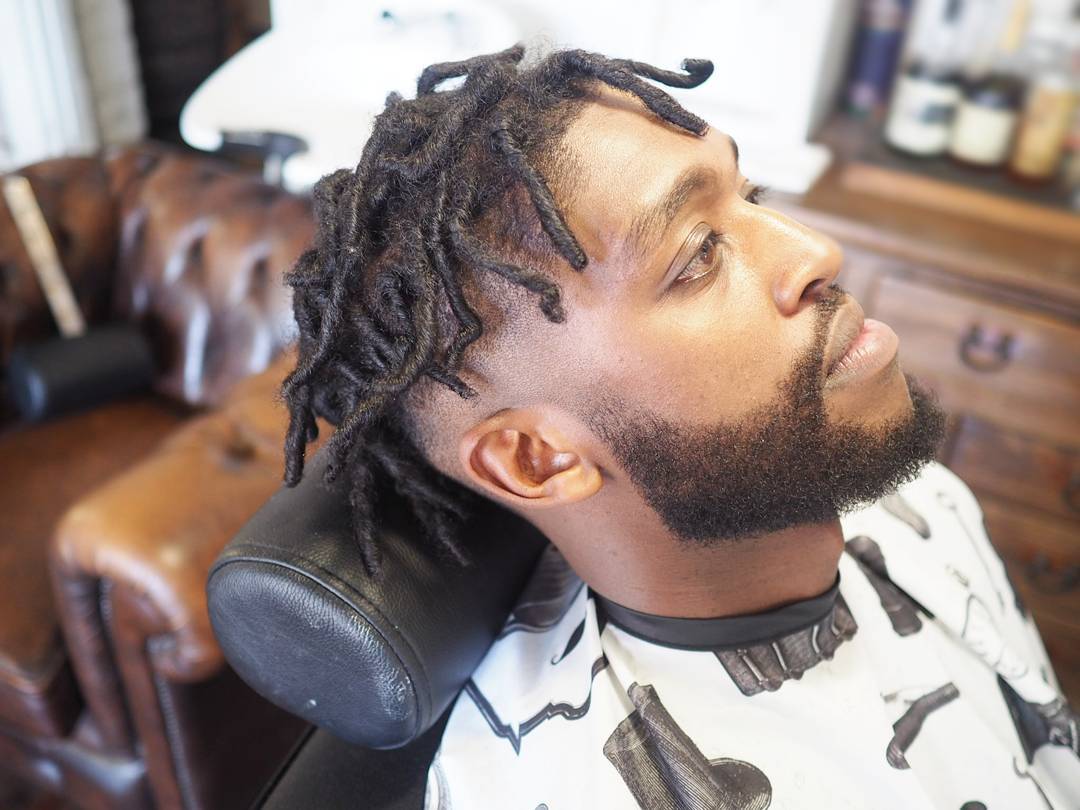 High fades make any hair on top easy to wear so they are a great choice with longer hairstyles that require some attention, like these short locs. A high fade also works with beards. The sideburn is gone but tapers up into a facial hair.
6. Afro with Low Fade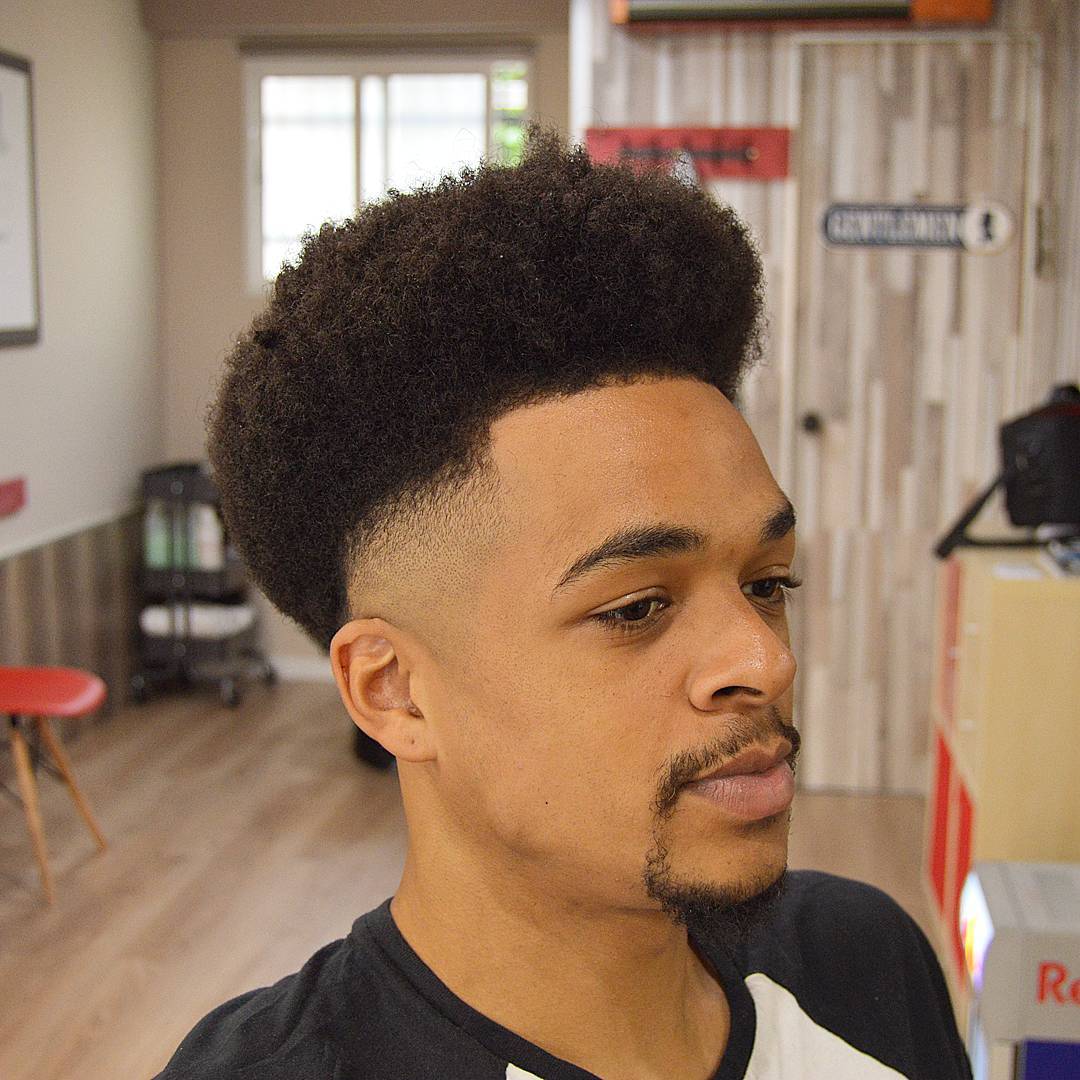 In addition to looking good, skin fade haircuts make hair on top look thicker, fuller and taller. An afro fade is also a cool cut if you don't want that 70s globe profile but something more streamlined and modern.
7. Short Locs + Temple Fade + Shape Up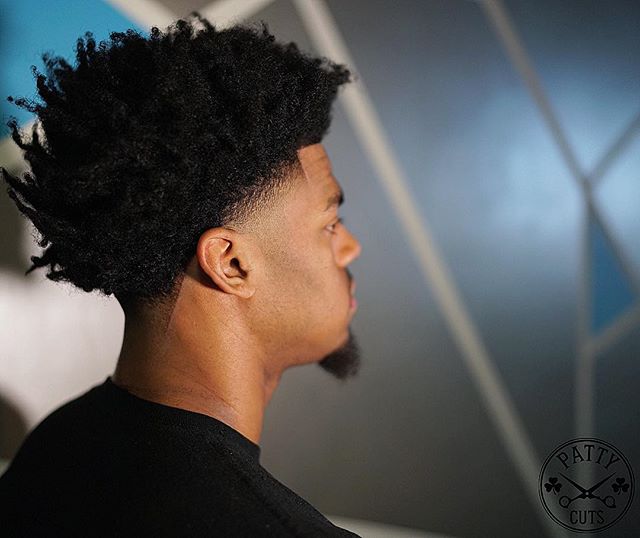 An alternative to the low fade is a temple fade at the side burns and neck taper at the back. This combination leaves hair full all over with a clean cut hairline all around.
8. Buzz Fade + Shaved Part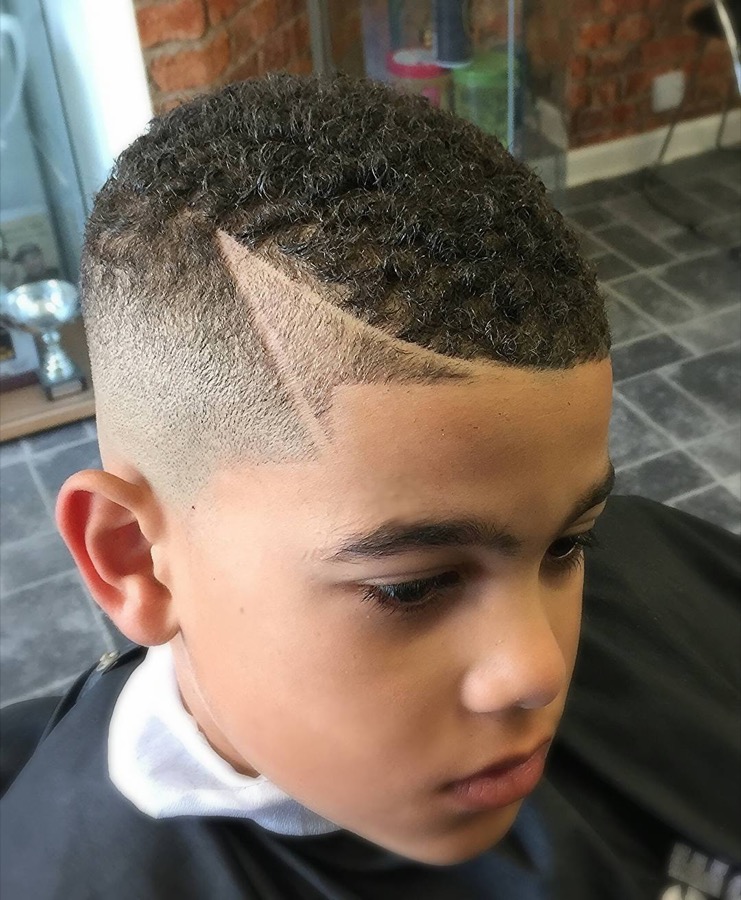 This cut is too good not to share. A buzz fade with line up is already a sharp short cut but this V-cut part really makes it something special.
9. Short Curly Hair + Mid Bald Fade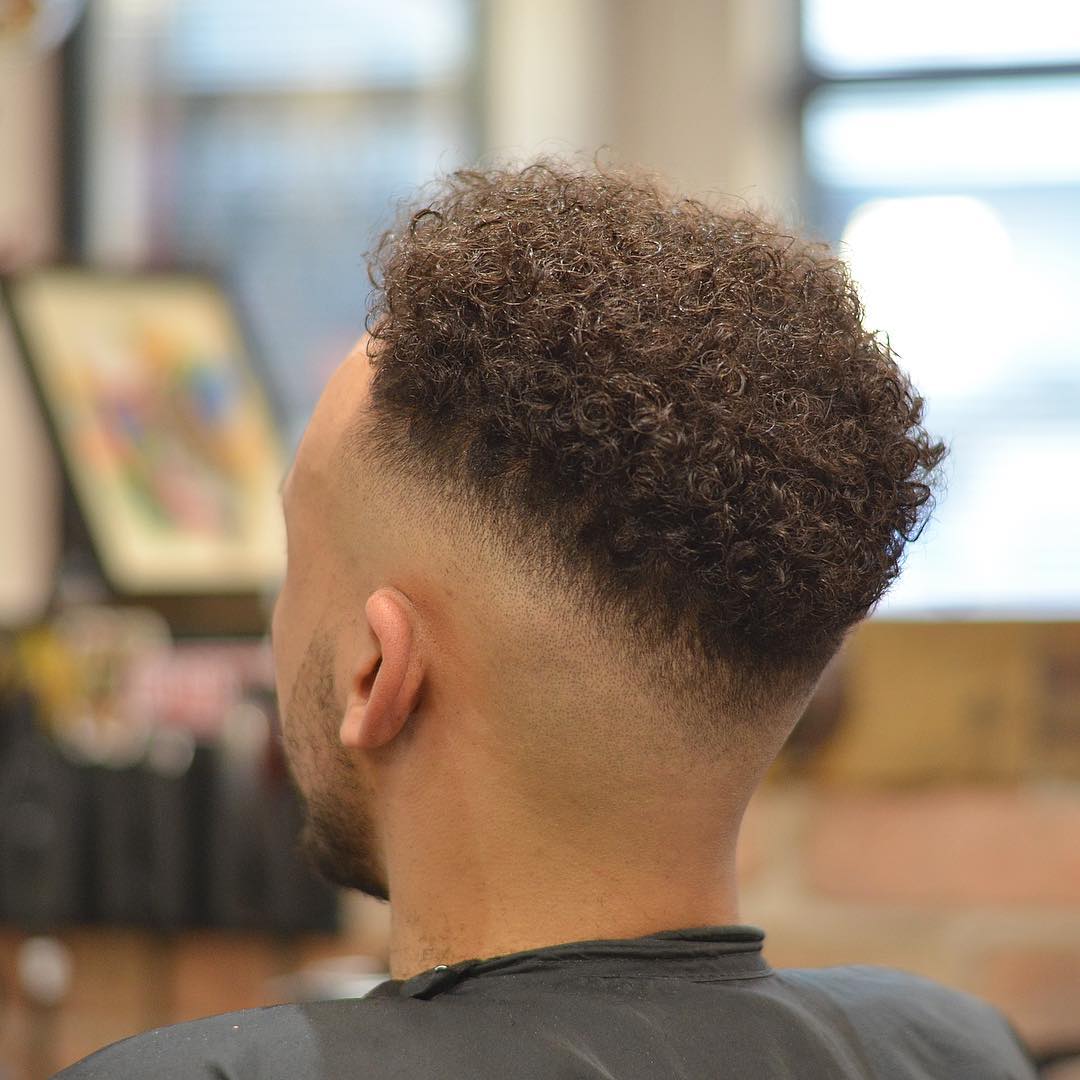 This fade quickly tapers down to the skin at the middle of the head for a different take on the high top. This type of fade looks cool from the side and back and ultra clean cut from the front.
10. Flat Top + Temple Fade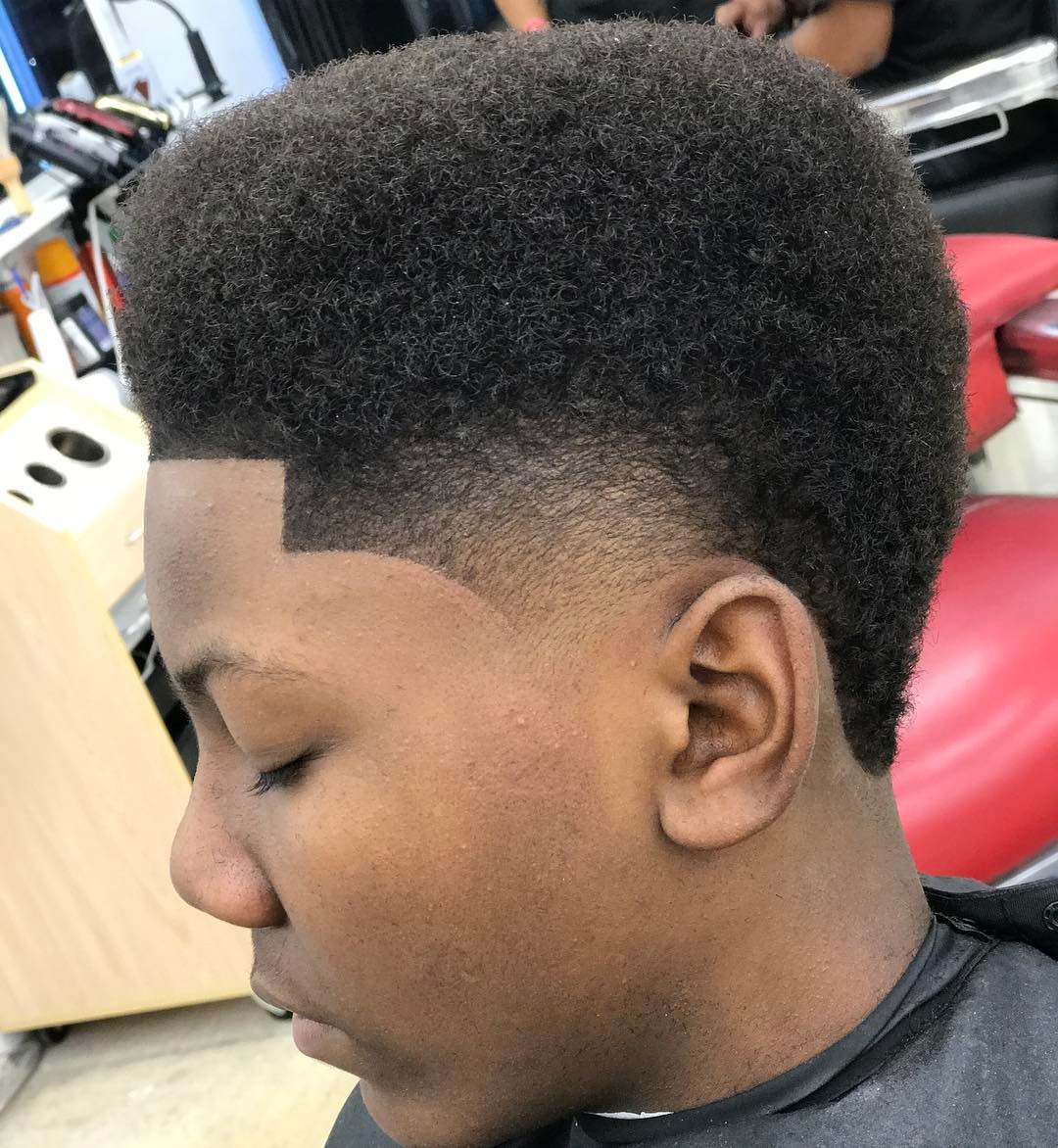 This modern flat top features rounded edges and a temple fade.
11. Skin Fade + Hair Design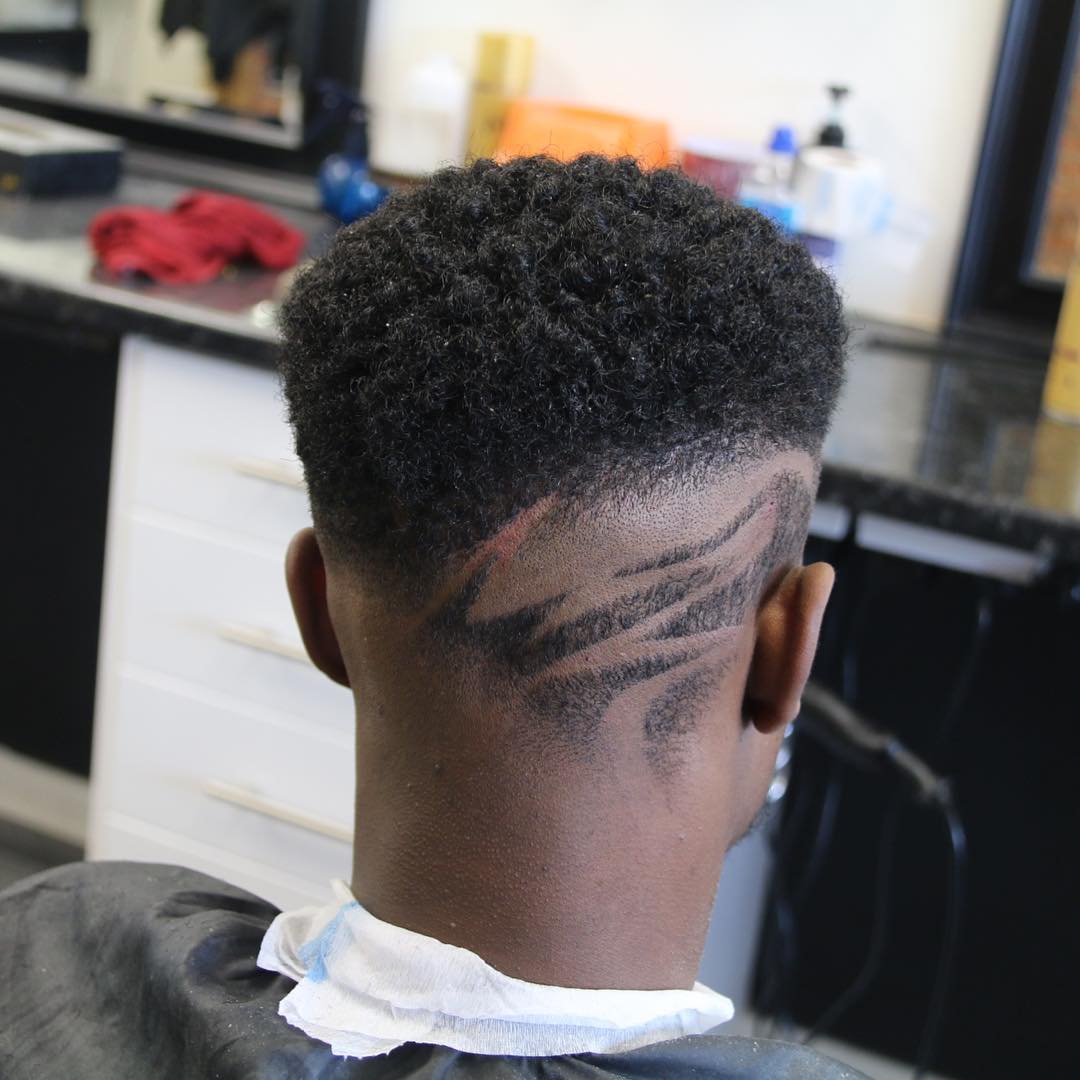 Fades can be a canvas for creative hair designs, even a bald fade. The contrast between hair and skin lasts for a week or two and then you can go back to a fade or get a fresh new design.
12. Hi-Top Fade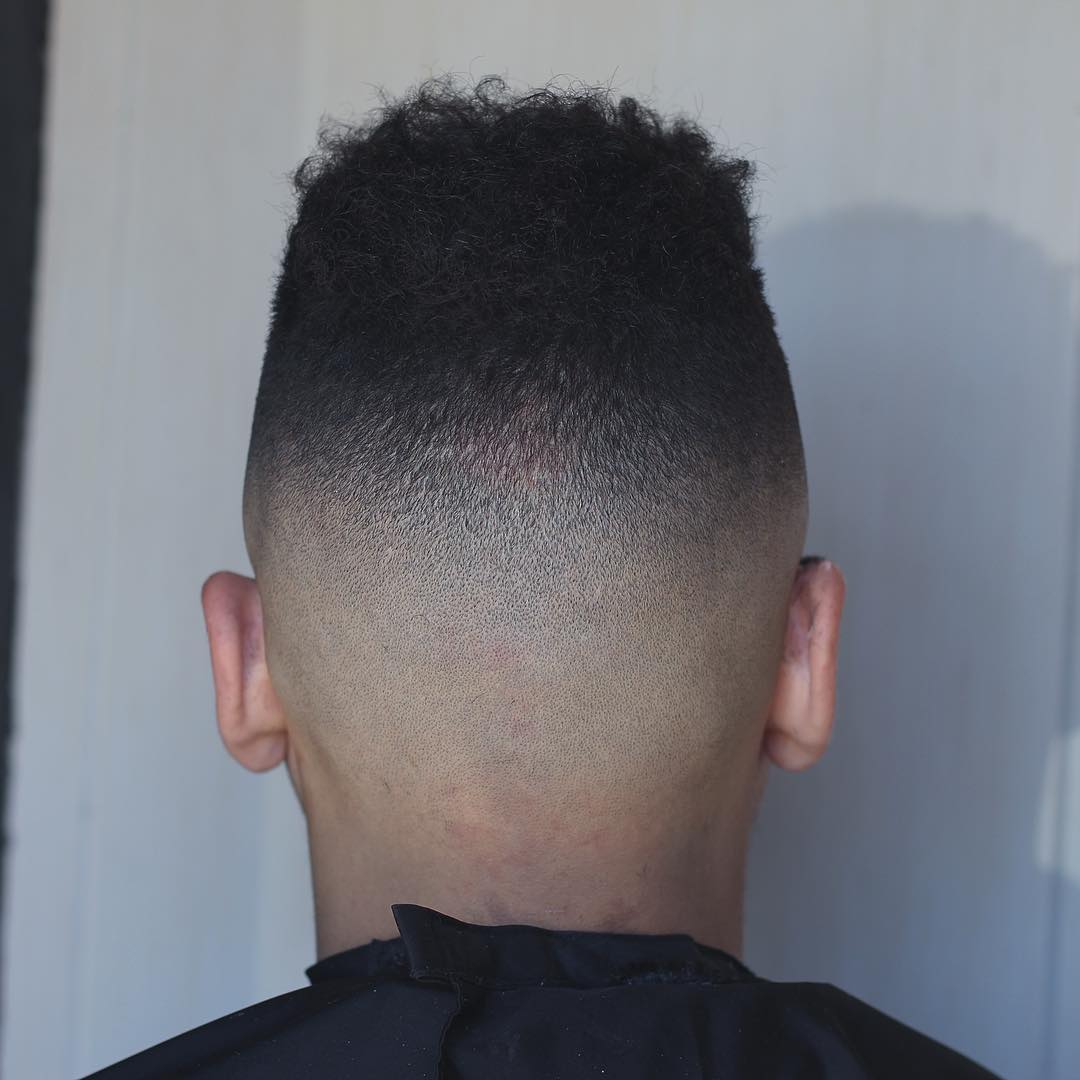 This classic cut for black hair still makes a statement. This version features some height on top and an expert blurry fade.
13. Drop Fade + Short Hair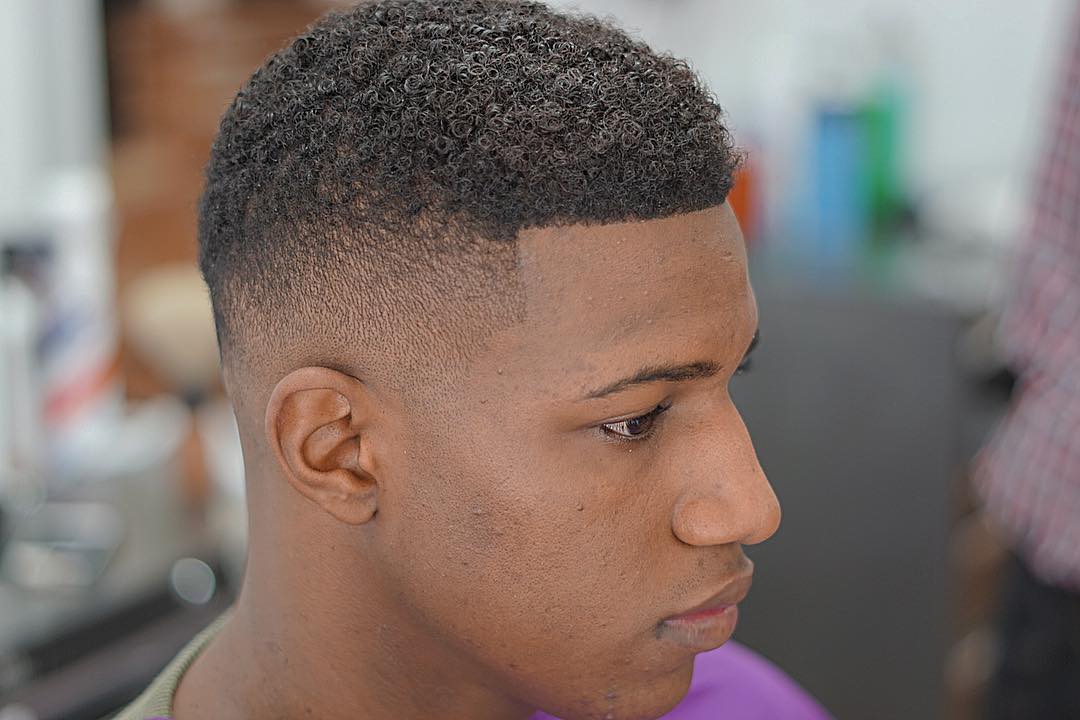 A drop fade, as the name implies, drops down behind the ear. With this low version, curls on top follows the same line.
14. High Fade + Sponge Curls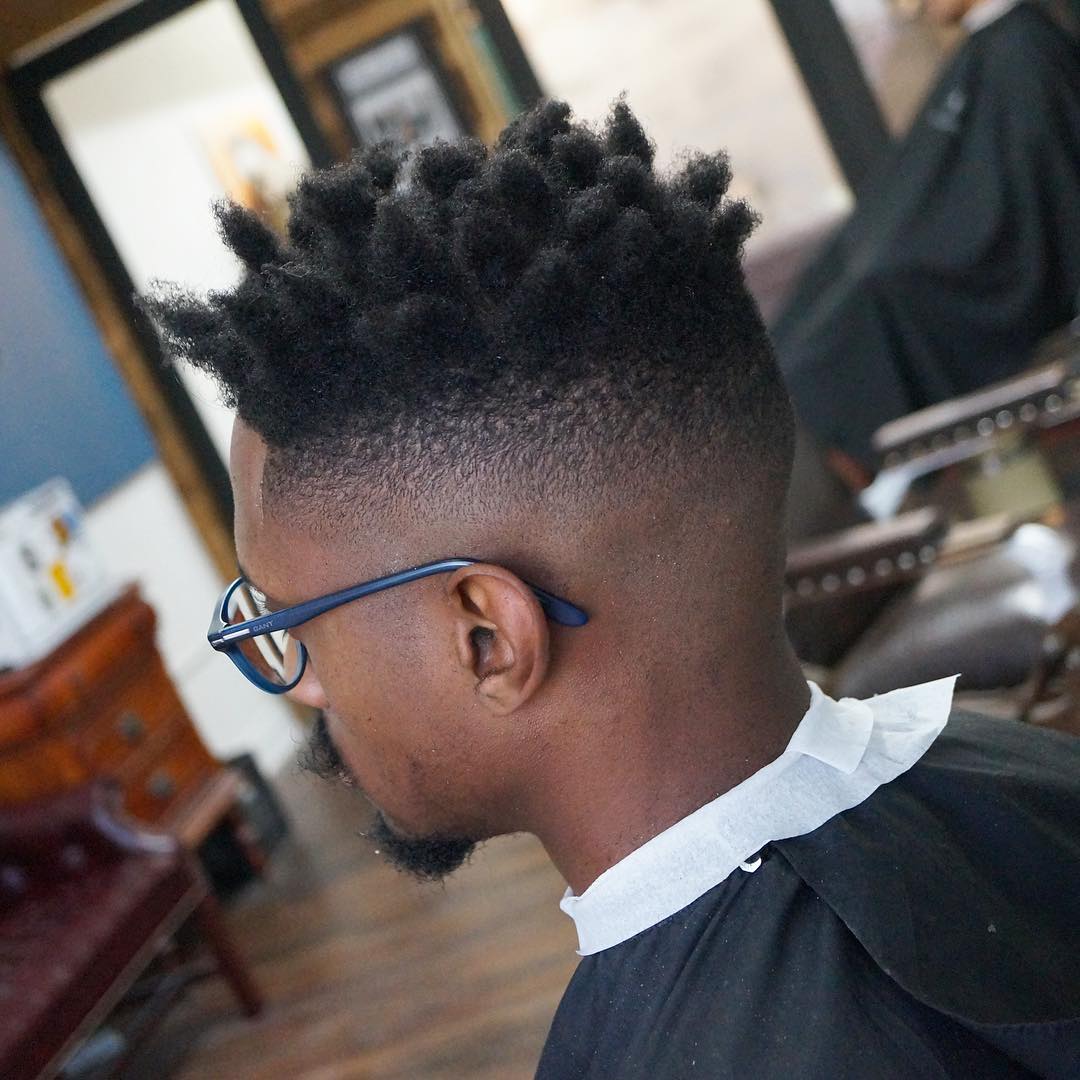 With the high top haircut, longer hair on top can be worn in natural curls, dreads, braids or these cool sponge curls.
15. Platinum High and Tight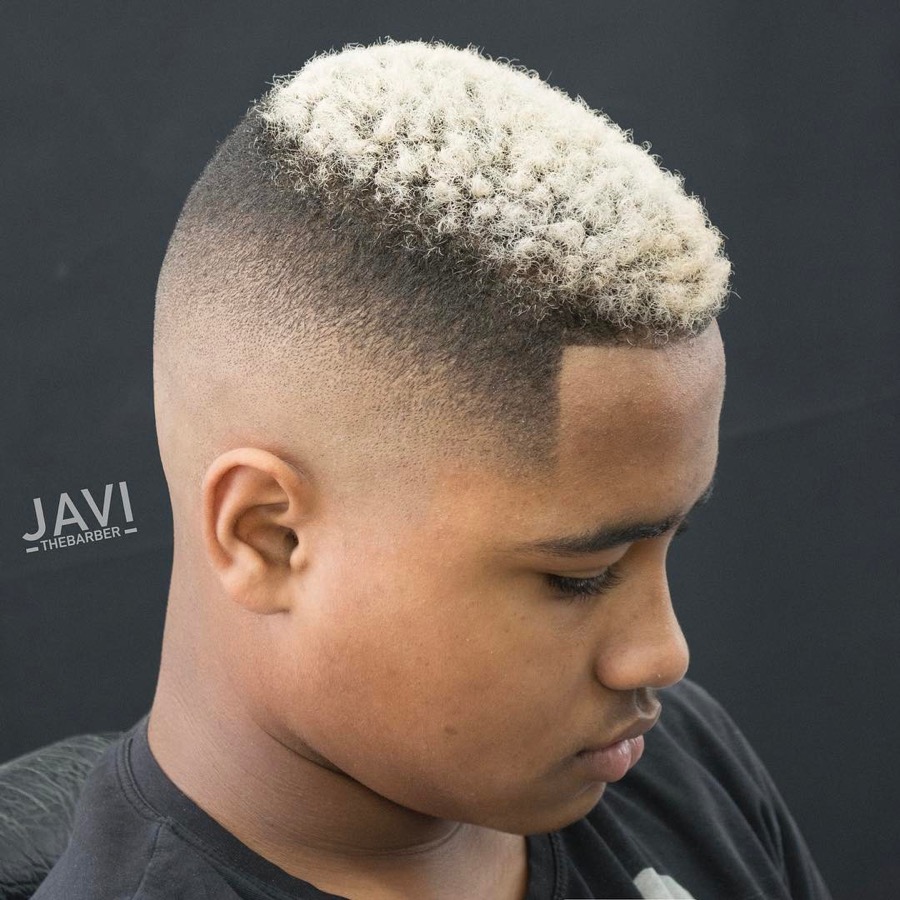 Ultra blonde tips keep this classic high and tight from being conventional.
16. Medium Length Hair + Temple Fade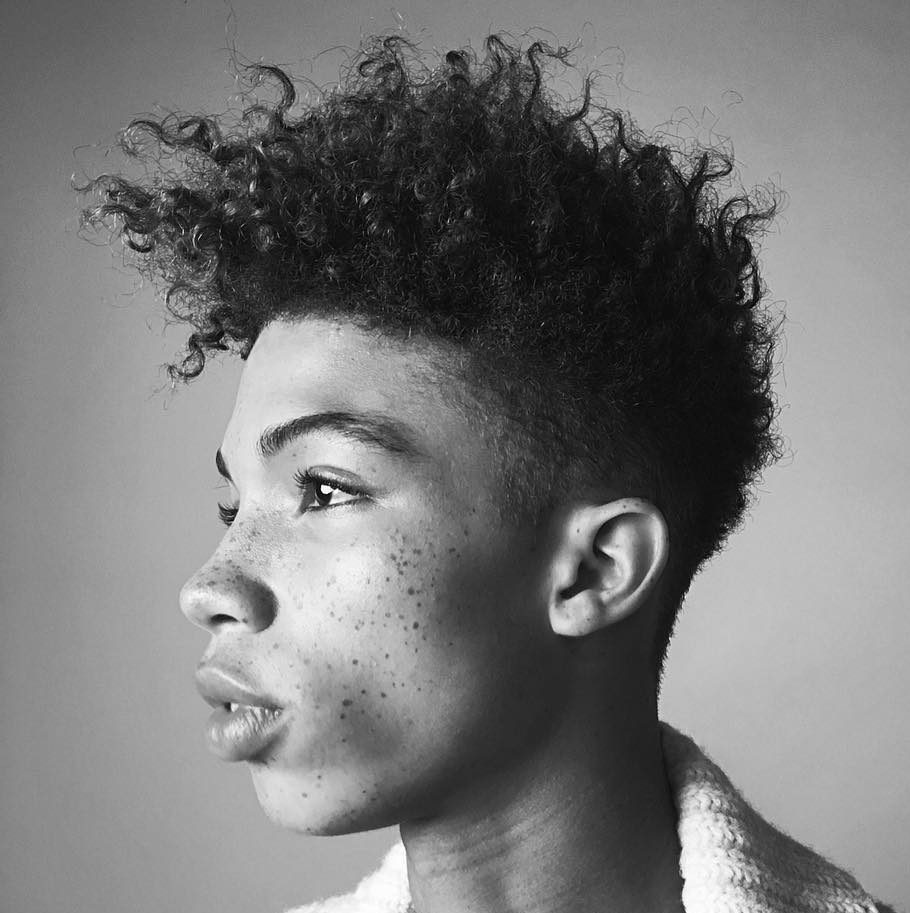 Tight kinky curls defy gravity when worn at this length. A low fade and short hair at the back creates a neat profile for this cool look.
17. Taper Fade Haircut for Black Hair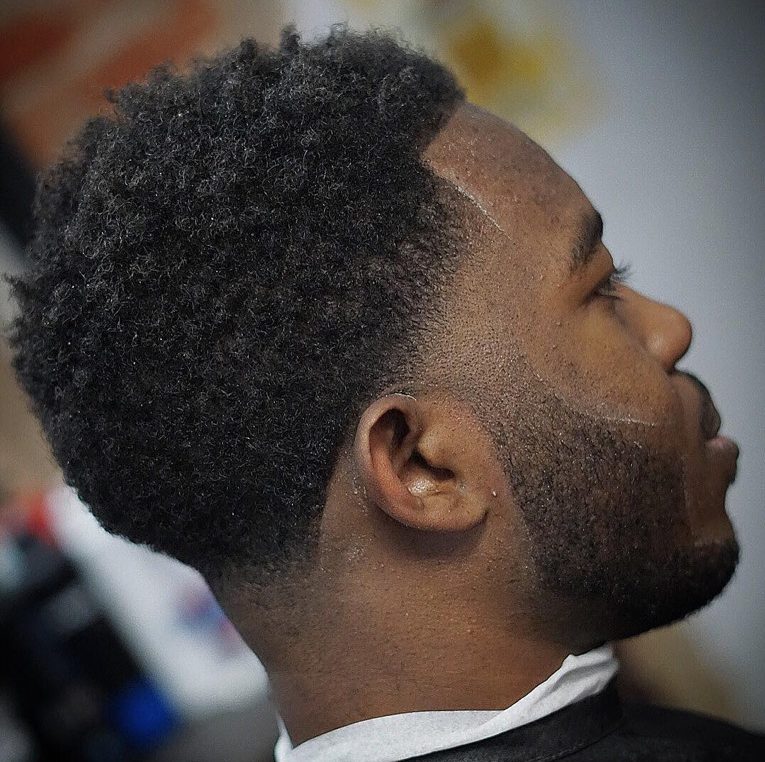 In addition to longer hair, another growing trends is taper fade haircuts. A combination of a longer tapered style with a quick fade, these cuts are more conservative but just as clean cut as a higher fade.
18. Curly Top + Low Fade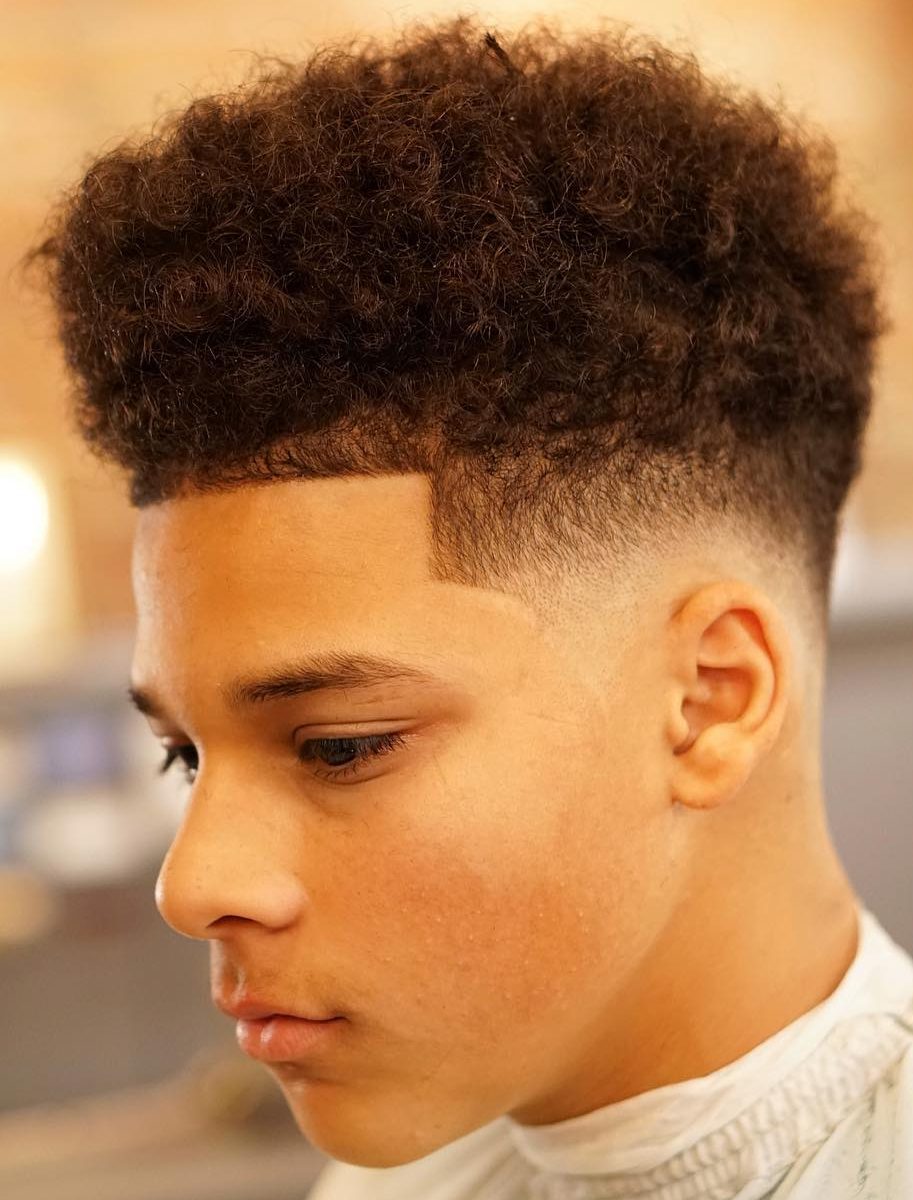 Some of the best haircuts for men are all about contrasts. This low bald fades keeps the sides tight while curls on top have plenty of volume.
This post may contain affiliate links. Please read our disclosure for more info.