Summer is over and Fall has arrived in most parts. And with this change of the seasons we are seeing a sudden shift in the styles of men's hairstyles and haircuts. Shorter to medium length hair was the norm for Spring and Summer. All sorts of fades, undercuts, and modern variations of men's classic haircuts were in style and being pumped out by barbers around the globe. But this Fall we are seeing a very different trend being put out there by the leaders in the barbering world.
The current men's hairstyle trend is longer hair on top and or a more natural looking style that can be worn both neat or messy. Or both longer and natural looking at the same time. Sides and back are still short, but not necessarily being shaved off by clippers. There are many creations being cut with shears or scissors. Hair on top can be cut even and clean, but in some cases we're seeing heavily texturized hair to give the appearance of movement and life. Top barbers and stylists are using one of the most important tool of the trade that every guy should own (a hairdryer – they are not just for women) to give these new men's hairstyles some big volume and extra body to the longer length of hair on top. A lighter to medium hold pomade that has a more natural matte finish is being used to hold styles in place sometimes loosely, not as slick as we have seen earlier this year. The length on top can be worn without product. Push it back, or let it hang down brushed tidy or leave it loose and messy. You can also push back the hair back and use a pomade to separate or section the hair to give a cool 3-D appearance.
I think you could sum up what is going on is that barbers and stylists are having lots of fun with their work and the styles right now. Creativity is being pushed to the max. The classic men's haircuts although super cool and slick looking they are also a bit stiff or serious at times and they require heavy product usage. Today's men's hairstyles are all about having fun and letting it all hang out. So start growing out your hair, shake it around, and live life to the fullest!
1. Blow Dried Longer Hair + Fringe 80s Skater Cut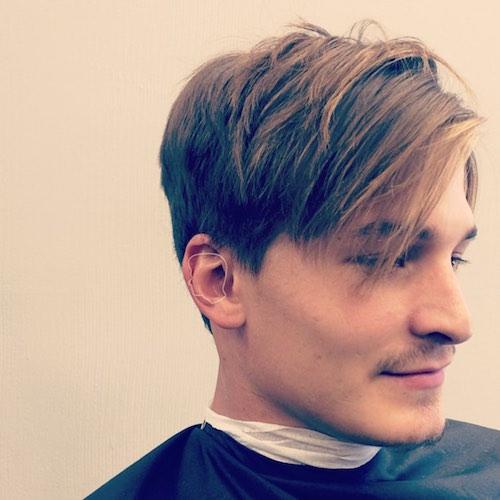 Haircut by Andrewdoeshair
2. Clean Skin Fade + Long Front Fringe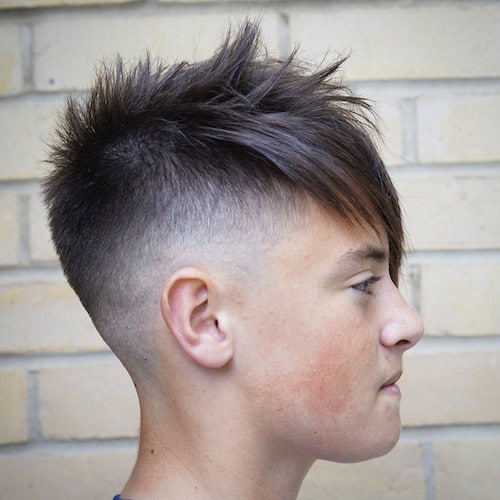 Haircut by Barber Jack @ Mobile Barbering Academy
3. Choppy Textures With Hard Part + Low Skin Fade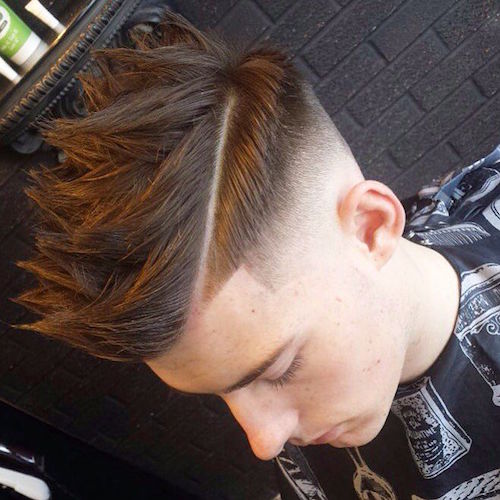 Haircut by The Men's Room
4. Bald Under-Fade With Curly Hair + Long Fringe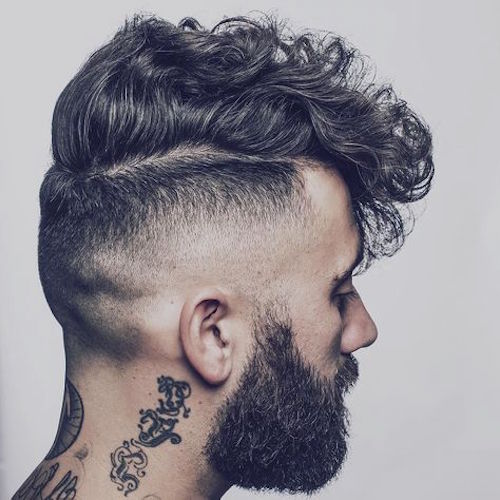 Haircut by The Nomad Barber
5. Low Fade Long Wild Hair On Top + Long Fringe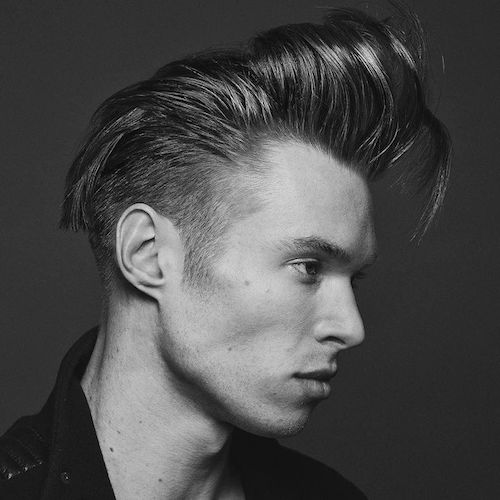 Haircut by Daniele De Angelis
6. Natural Medium Length Curly Hair + Scissor Cut Sides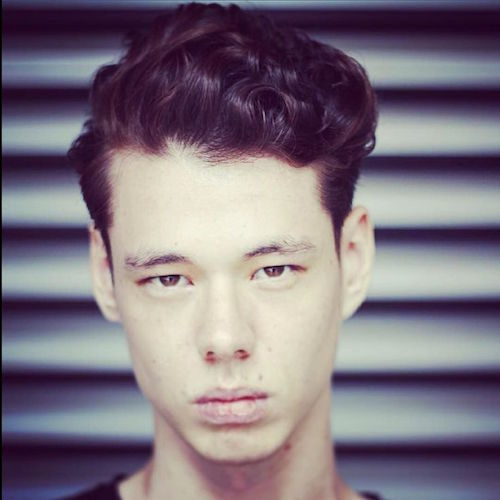 Haircut by Daniele De Angelis
7. Scissor Cut Sides + Natural
Blow Dried
 / Brushed Back Hair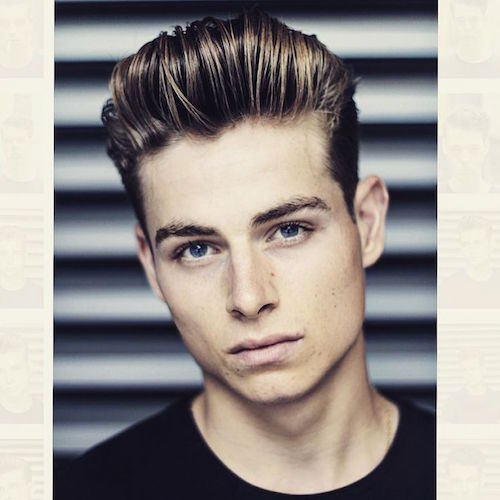 Haircut by Daniele De Angelis
8. Scissor Cut Natural Medium-Long Hair Dry Slicked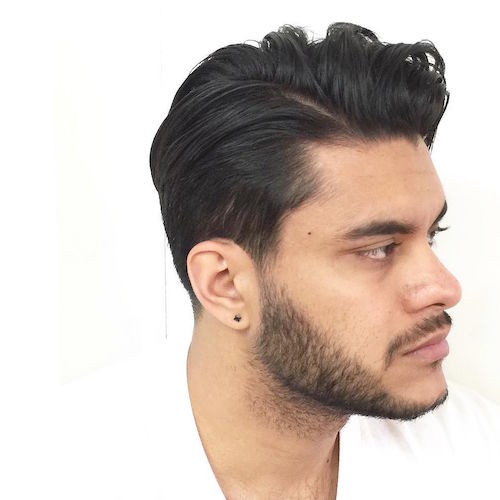 Haircut by Henry Lopez
9. Wild Sectioned Long Hair On Top + High Fade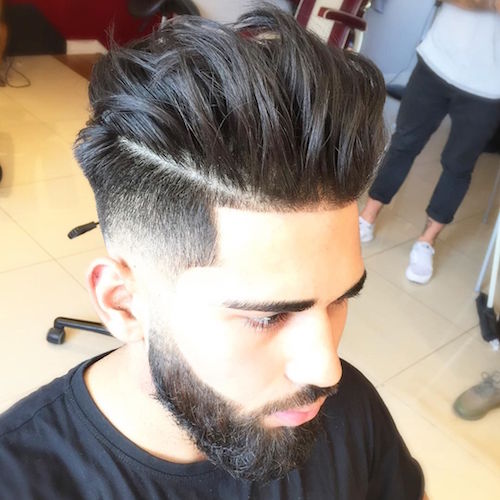 Haircut by Josh Lamonaca
10. Skin Fade + Medium Sectioned Textured Hair On Top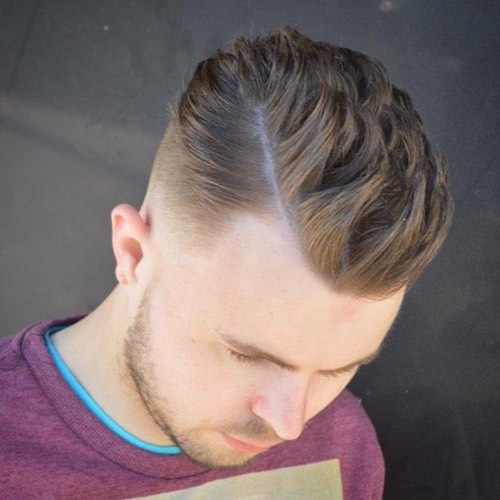 Haircut by The Men's Room
11. Low Fade + Long Top + Longer Front / Fringe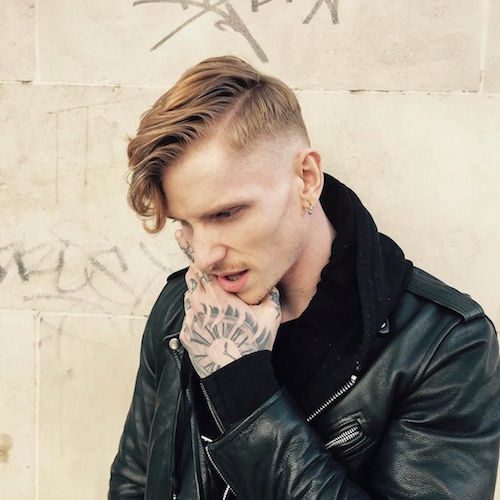 Haircut by Charlie Cullen
12. Crazy Quiff-Hawk + High Fade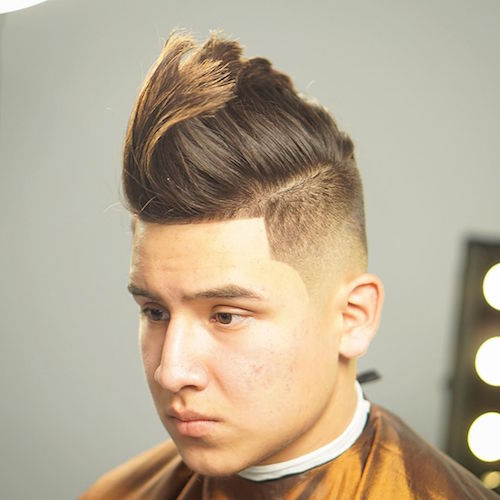 Haircut by Edward Mercado
13. High Fade + Long Sectioned Hair On Top / Fringe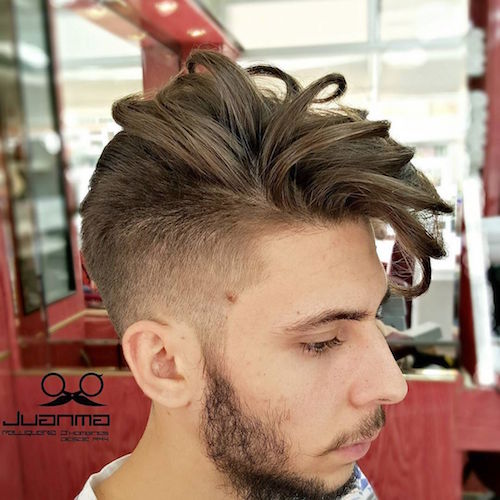 Haircut by Juan Manuel Ortiz
14.  Shear Cut Longer Hair Dry-Slicked Back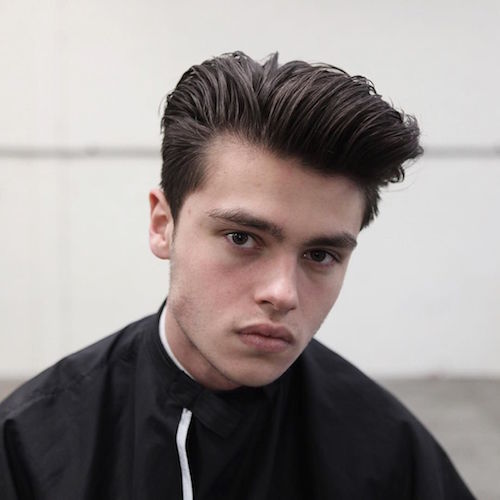 Haircut by Morris Motley
15. Hard Part + High Skin Fade + Spiky Texturized Sectioned Hair

Haircut by The Men's Room
16. Cool Very Big + Tall Hair Blow Dried + Separated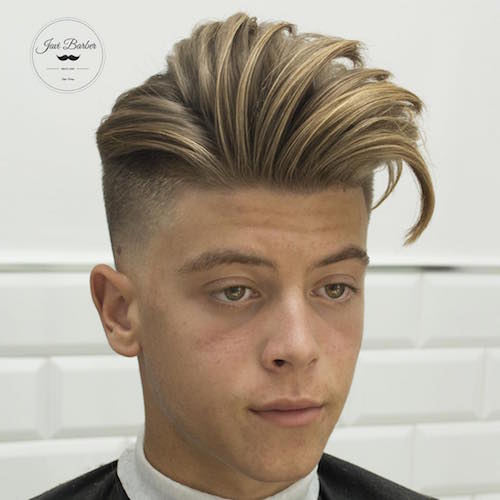 Haircut by Javi The Barber
17. Heavily Textured Choppy Messy Longer Hair In Front / Fringe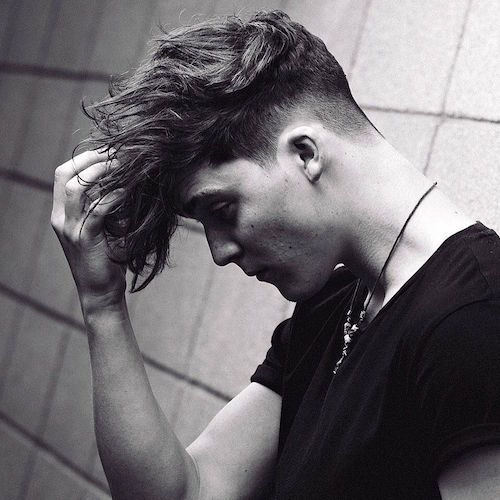 Haircut by Braid Barbers
18. Looser Hairstyle With More Texture + Softness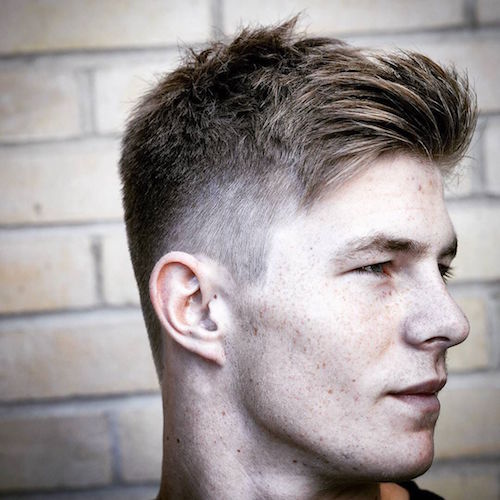 Haircut by Barber Jack
19. Bald Fade + Natural Textures On Top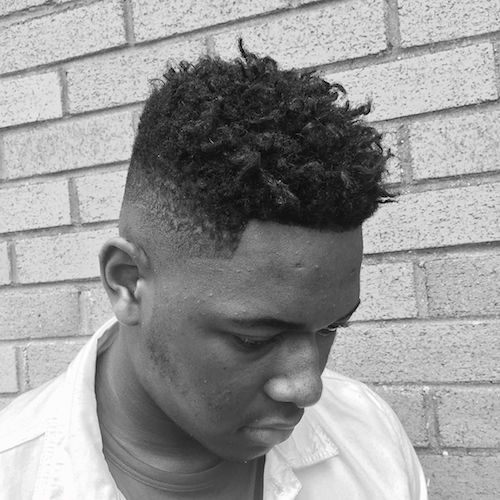 Haircut by Jays Fades
20. High Fade Hard Part + Long Texturized Top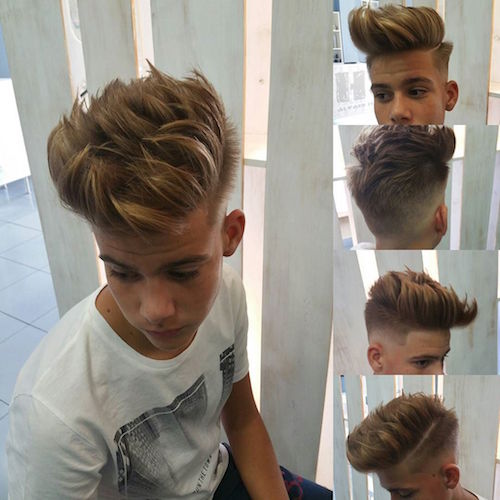 Haircut by Álvaro Ferrete
21. High Fade + More Texturized Sectioned Hair On Top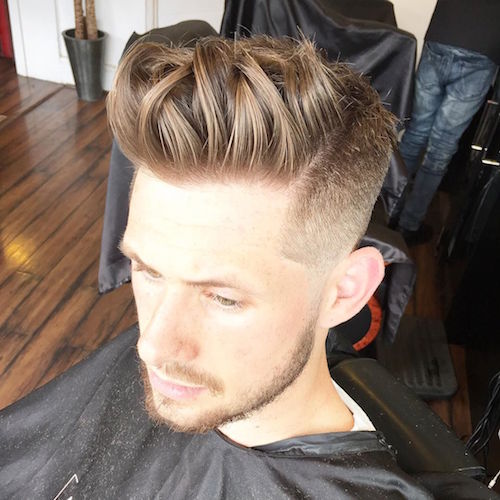 Haircut by Josh Lamonaca
22. Longer Modern Classic Blow Dried + High Fade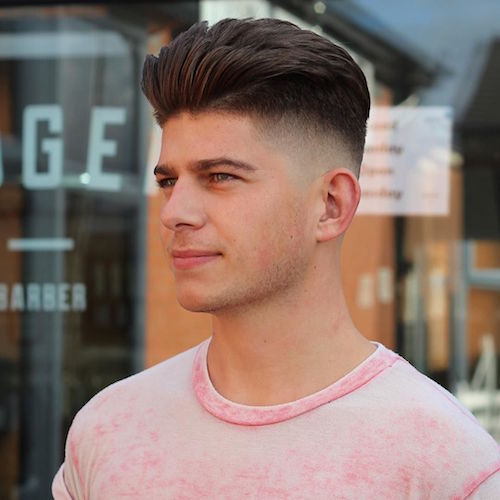 Haircut by Danielle Corbett @ Ruger Barber
23. Natural Waves + Low Fade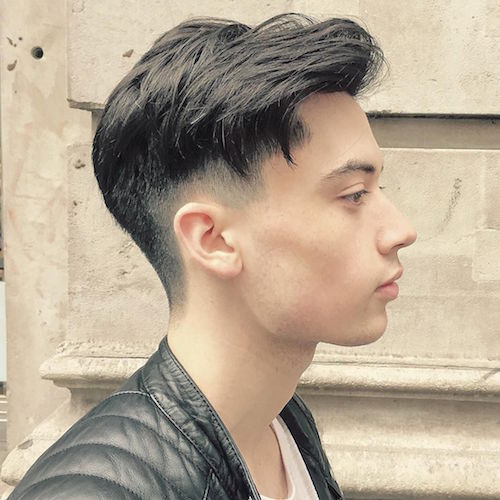 Haircut by Charlie Cullen
24. Natural Waves + Bald Fade + Disconnected Beard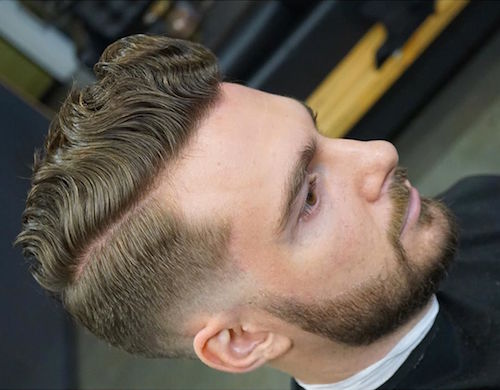 Haircut by Barber Erick
25. Long Scissor Cut Hair Blow Dried Back

Haircut by Danielle Corbett @ Ruger Barber
26. Natural Curls + Bald Fade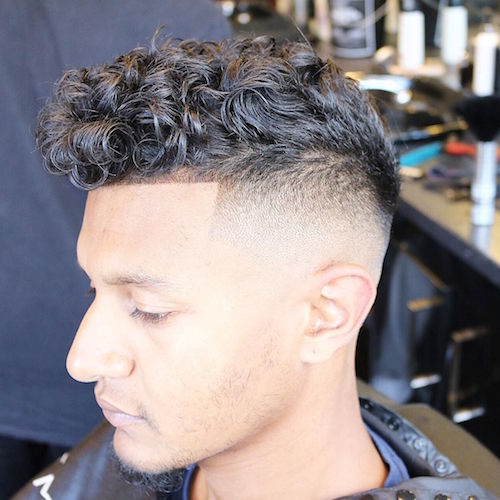 Haircut by Josh Lamonaca
27. Low Fade + Texturized Quiff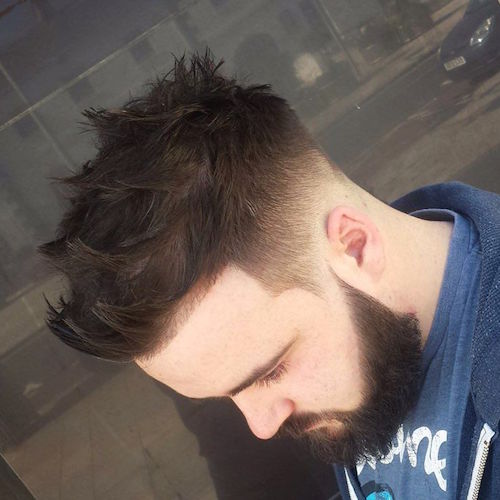 Haircut by The Men's Room
28. High Fade With Long Hair Blow Dried Up + Back (Not Slicked)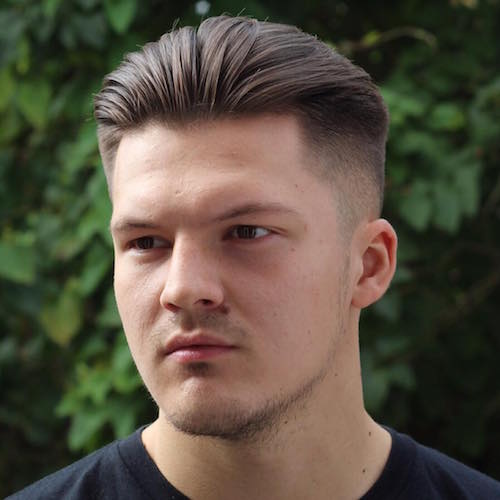 Haircut by Danielle Corbett @ Ruger Barber
29. Natural Waves + Low Skin Fade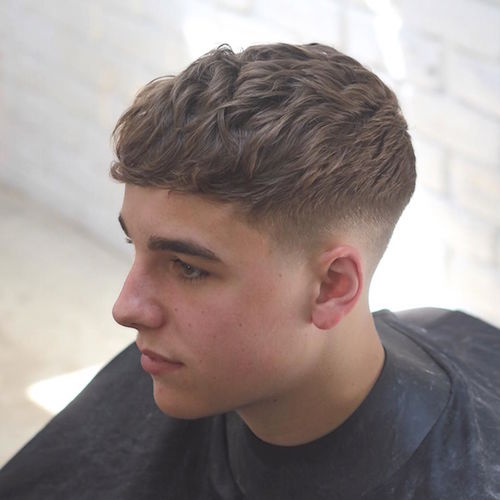 Haircut by Danielle Corbett @ Ruger Barber