The faux hawk haircut, also known as the fohawk, is a men's hairstyle trend with a lengthy reign as a popular men's haircut. That's because this hairstyle is easy to style, can work at any length and with a wide range of haircuts. And of course it looks good on everyone.
As the name "fake mohawk" indicates, this hairstyle resembles the iconic hairstyle without the commitment of shaving most of the head and spiking up long hair. Instead, it's all about creating the same profile with the haircut you already have.
That means longer or higher hair at the center of the head with shorter or shaved sides. Many fohawks will be pulled up into a spiked ridge along the center line of the head, but not all of them. Some of these cool styles are messy, pomp-inspired or really short.
There are many variations of fohawk styles that you can get. Lets check some of them out.
1. Fohawk + Taper Fade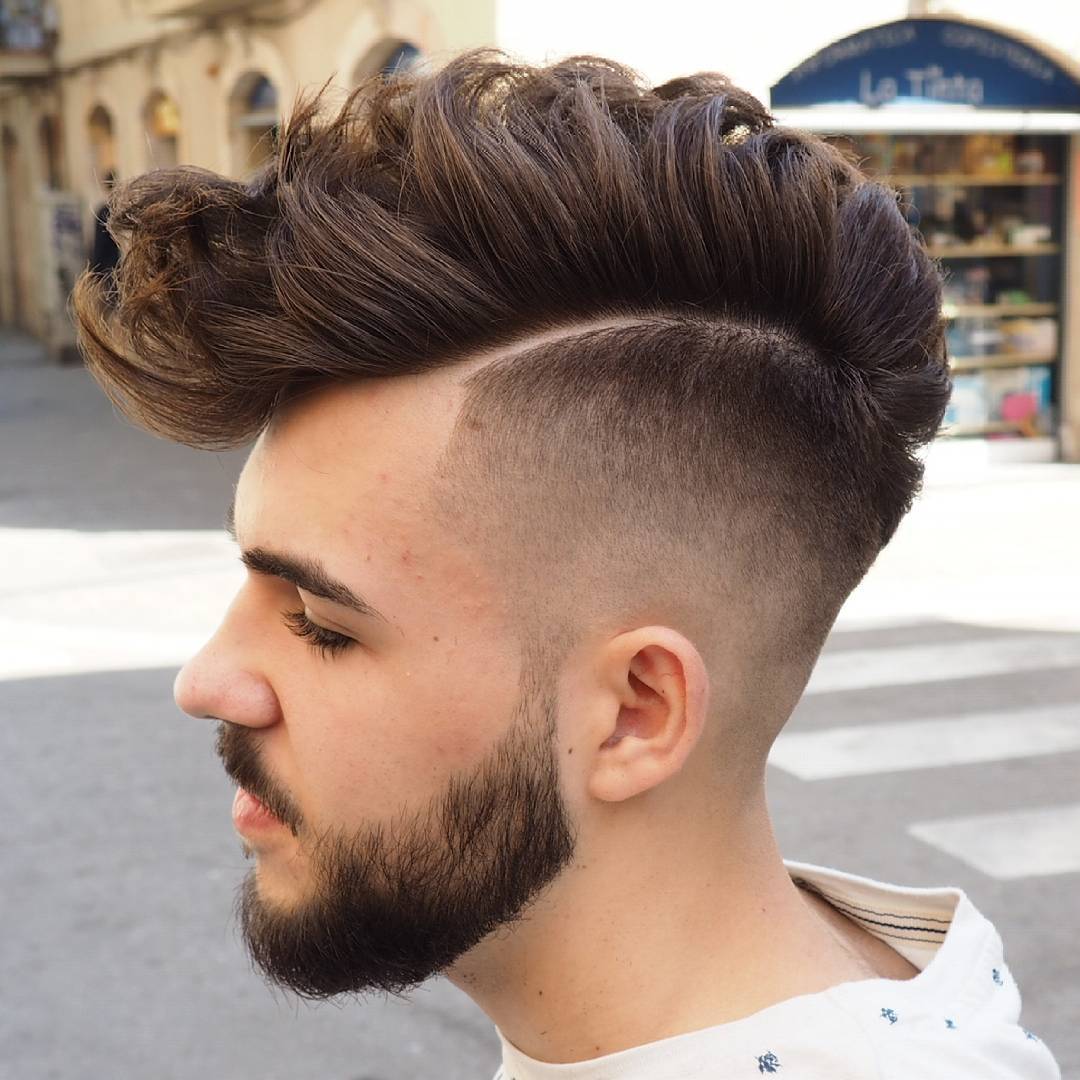 Shaved sides are helpful, but not necessary for a faux hawk hairstyle. This cool style features a high-low taper fade that follows the neckline. On top, hair is styled with spikes that meet at the center of the head.
2. Short Hair Fohawk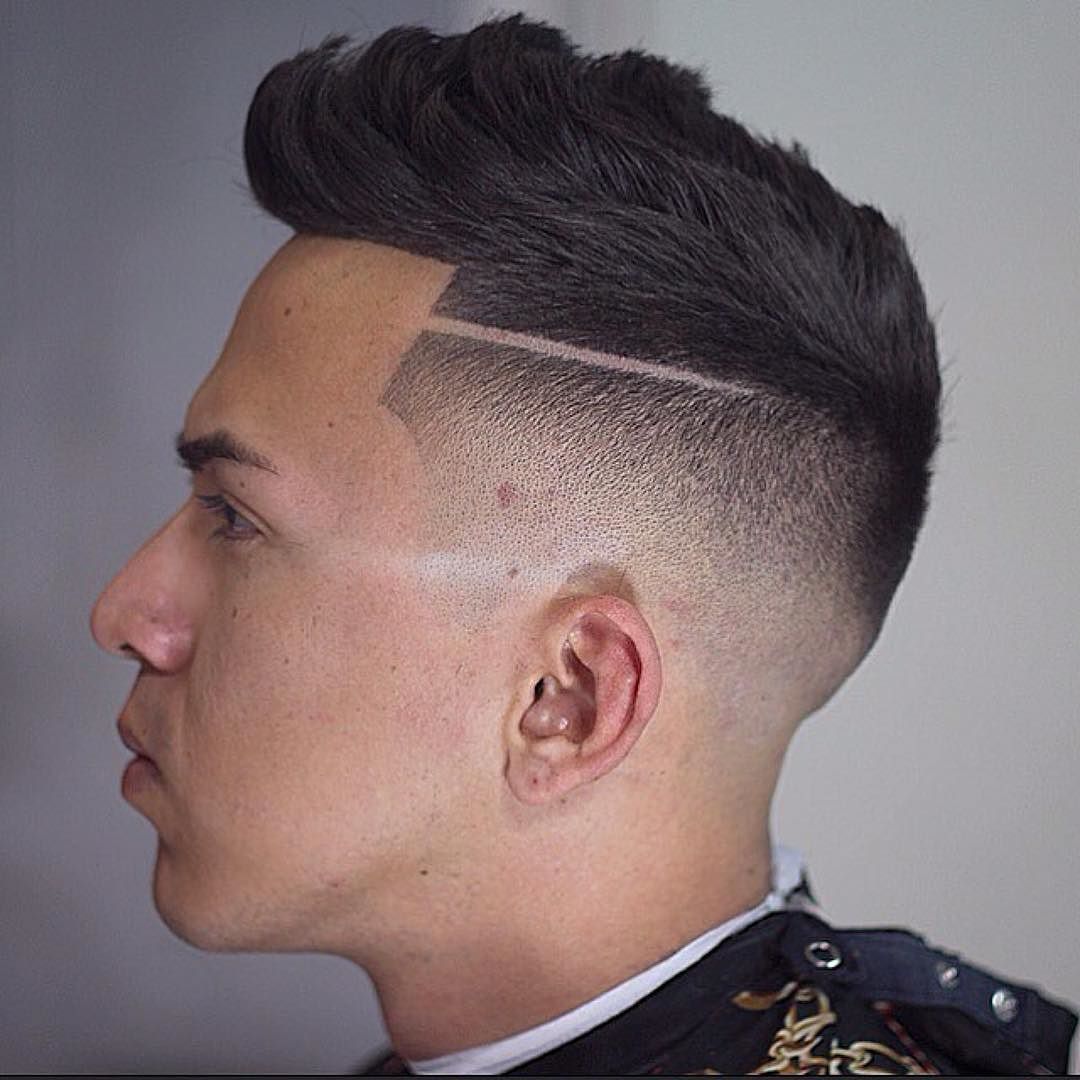 The fohawk is more about the shape than the length. This cut makes it easy to style with longer hair at the forehead that can be spiked up or worn down.
3. Fohawk + Longer Hair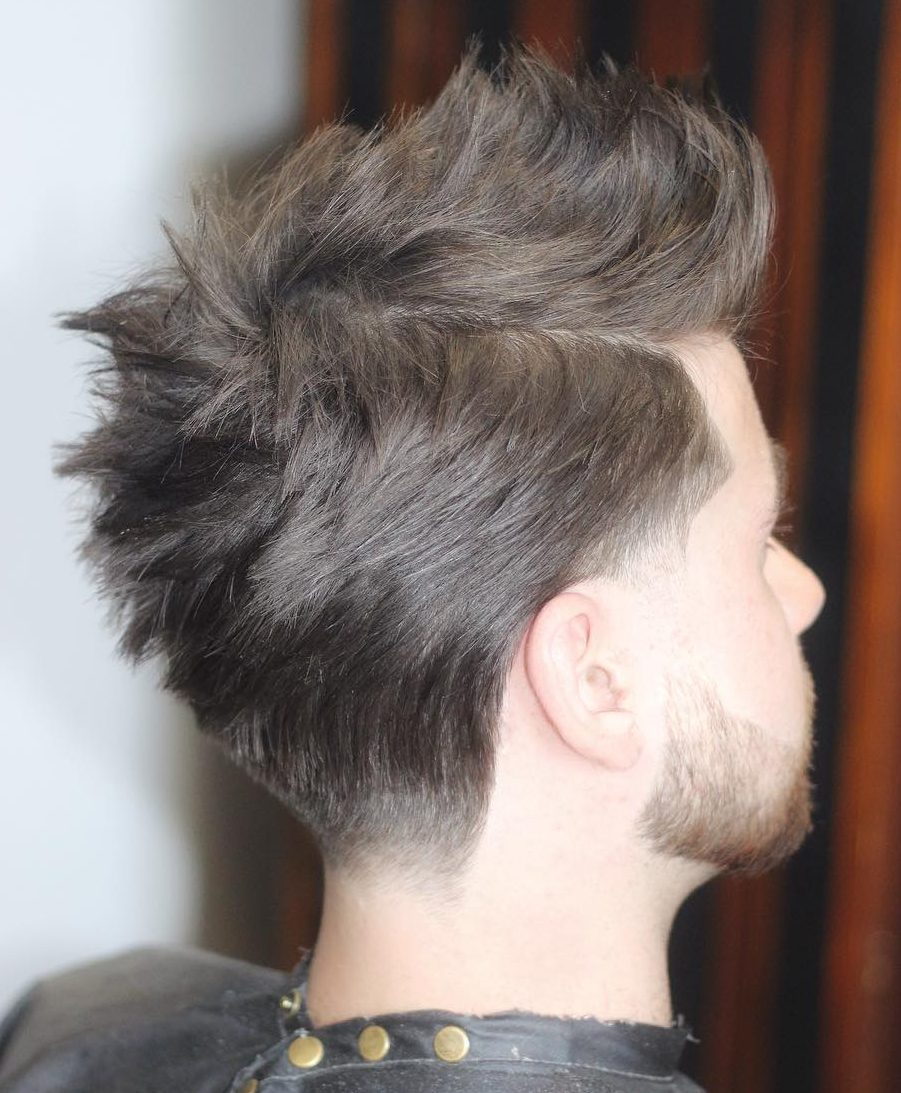 With medium length or longer hair, the fohawk style is all about finding the right hair product. This messy hairstyle transforms a conservative haircut into something edgy and cool.
4. Low Fade Fohawk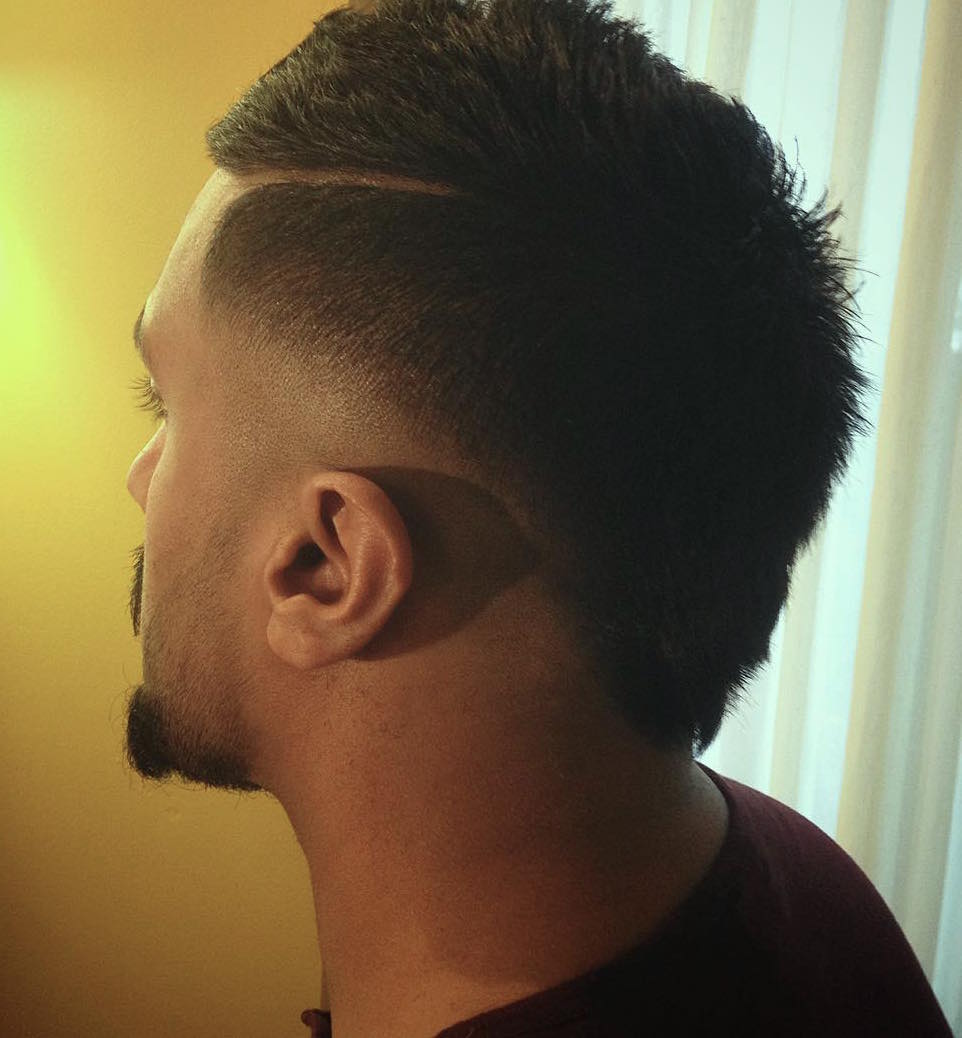 This cut is pretty much a very short mohawk with slight longer hair all the way down the center of the head. A shaved part and low fade add more details to this short hairstyle.
5. High Fade Fohawk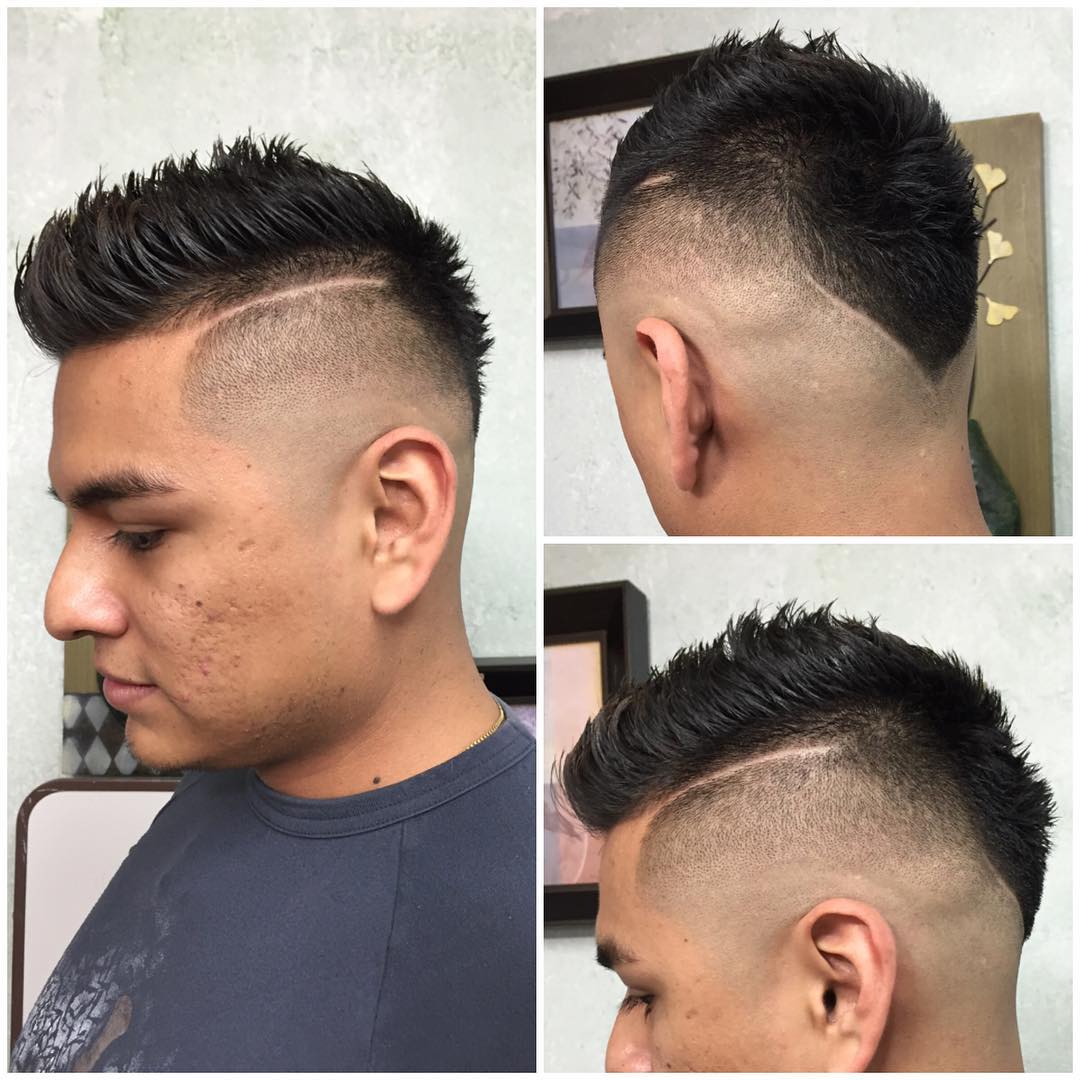 With a V-shaped neckline, this cool cut is committed to the spiky fohawk hairstyle. Faded sides and a hard part complete the look.
6. Burst Fade Fohawk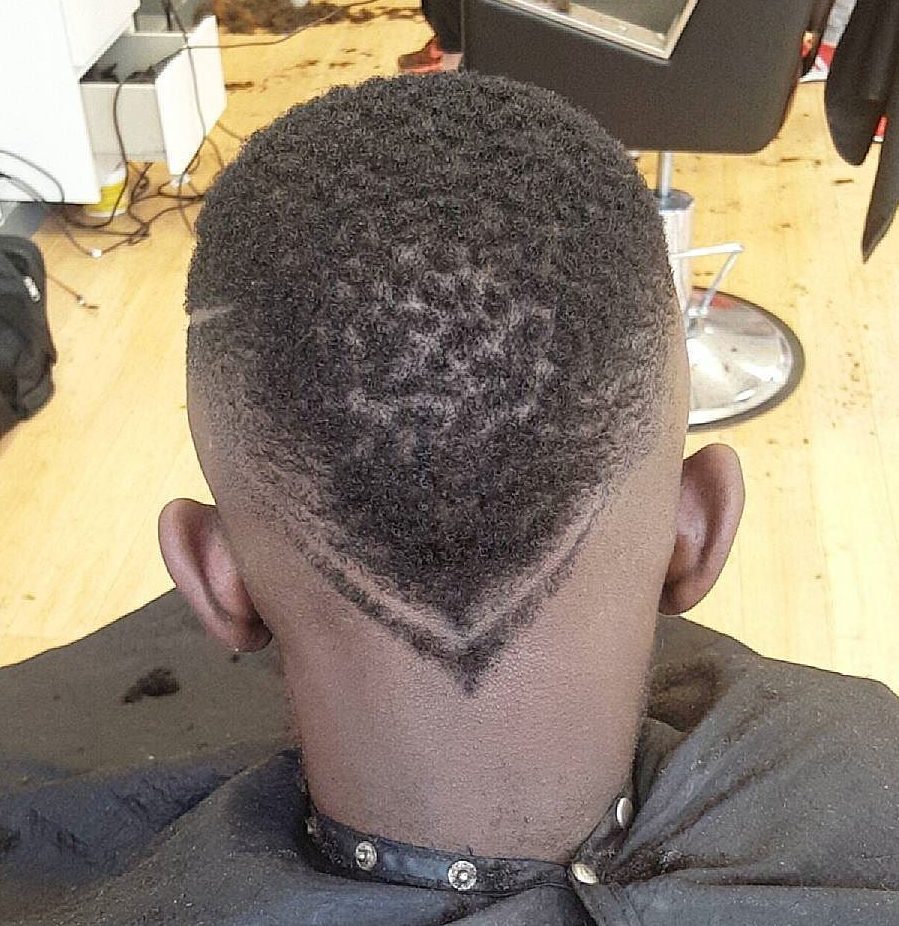 The wide mohawk with short hair and shaved sides is a popular short cut for black hair. This fresh style gets the details right with a burst fade at each side and double V at the neck.
7. Mohawk Haircut + Faux Hawk Hairstyle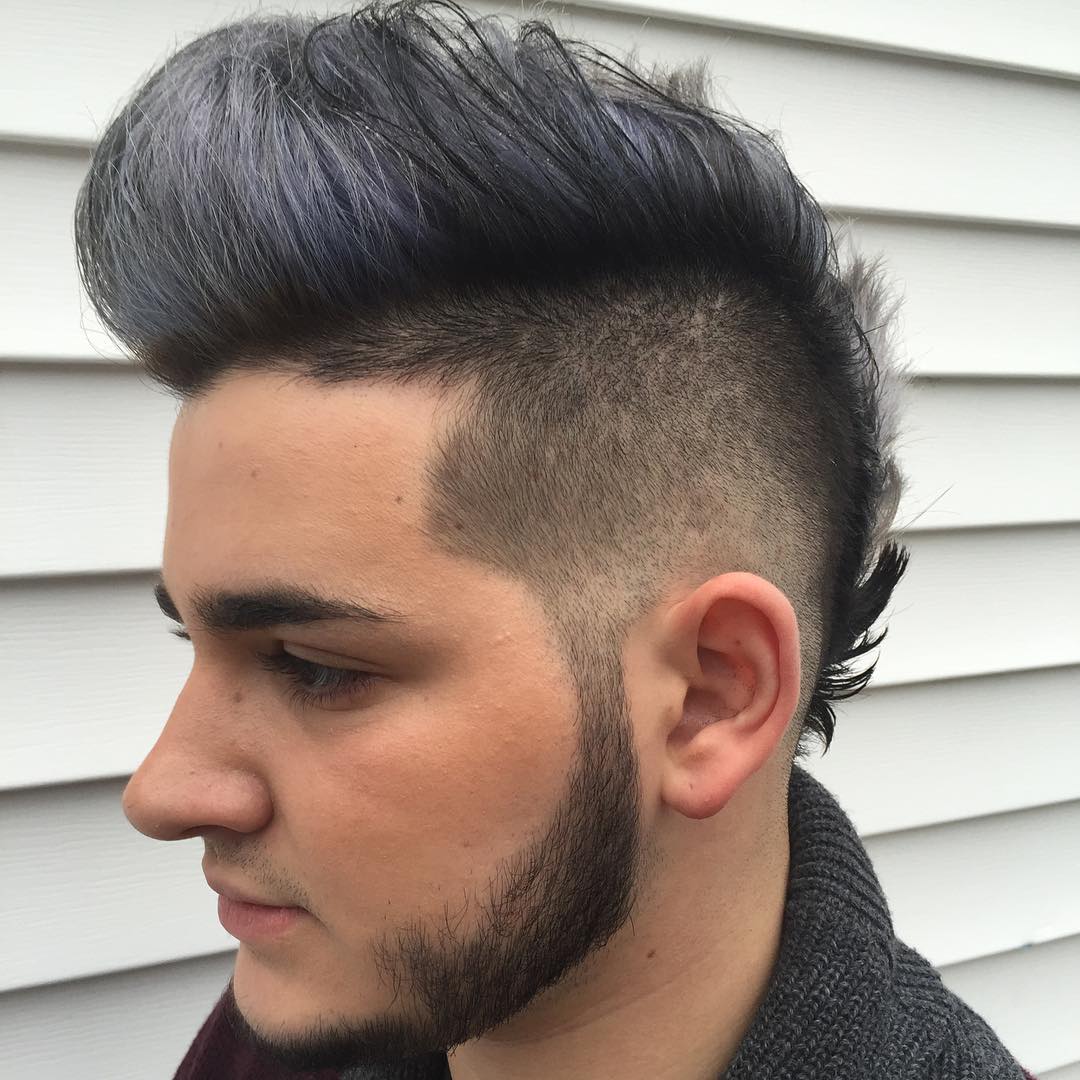 Is it a mohawk or fohawk? Somewhere in the middle really, The haircut has the shaved sides and strip of hair all the way down the neck like a mohawk but hair isn't spiked up. Instead hair is up high in a modern pomp with short spikes at the back. A cool and unexpected combination to stay the least.
8. Messy Fohawk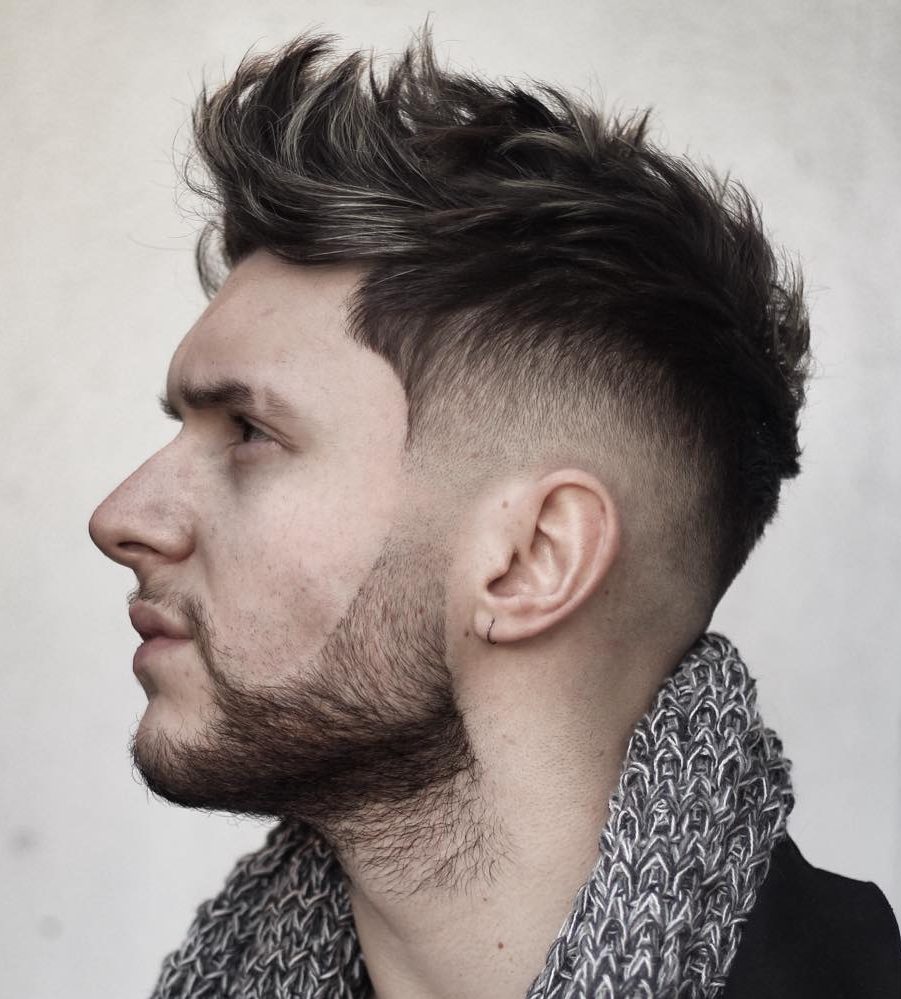 This totally cool look takes the trendy crop with a mid fade and styles it into a messy, spiky fohawk. A few highlights accentuate the wavy texture.