There are basically three ways to wear flat top haircuts – there's the high top fade for curly and kinky hair, the spiky flat top for white guys, and the ultra short military flat top. One could also say that there are two types of flat tops – flat tops for black hair and flat tops for white guys.
It's not really that simple though. Check out these short and long, classic and modern, curly and straight ways to wear a flat top. Flat aren't always perfectly flat either. The top and/or edges can be rounded and there is the ultra short horseshoe flat top that exposes some of the scalp.
All of these looks are flat top fades, from a low fade around the edges to a high top fade. As with other types of fade haircuts, mix and match a style on top with a fade at the sides to create your own unique look.
Here are the coolest ways to wear flat top haircuts plus the best pomades, gels, and styling creams to get the look.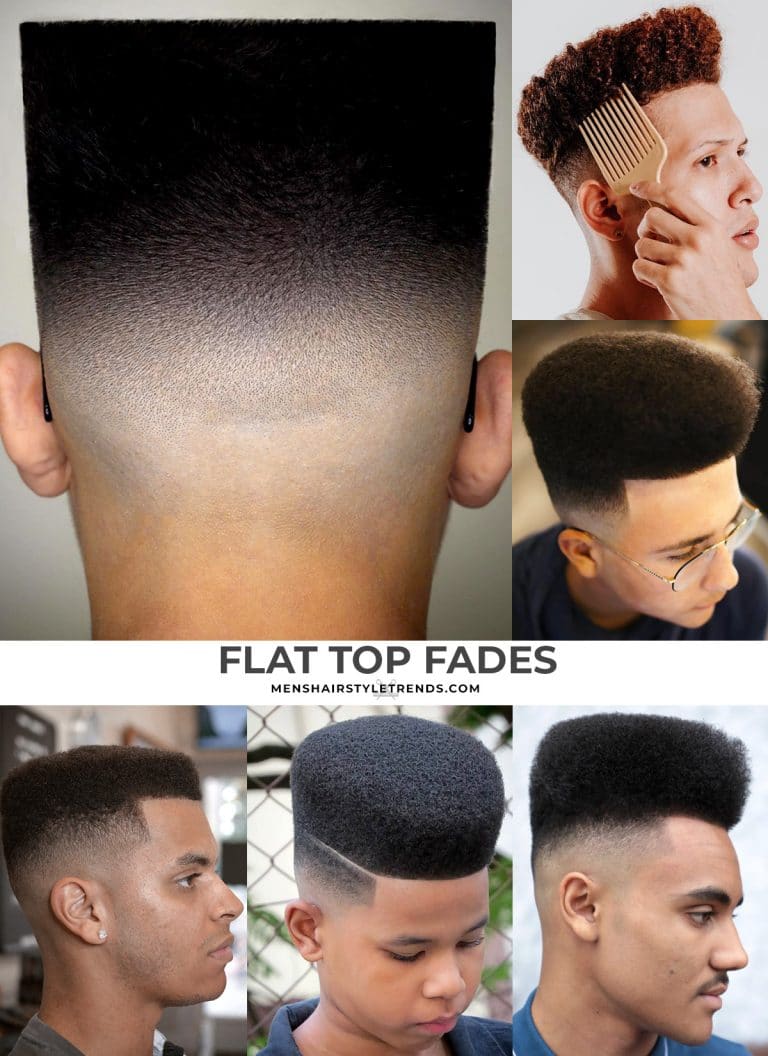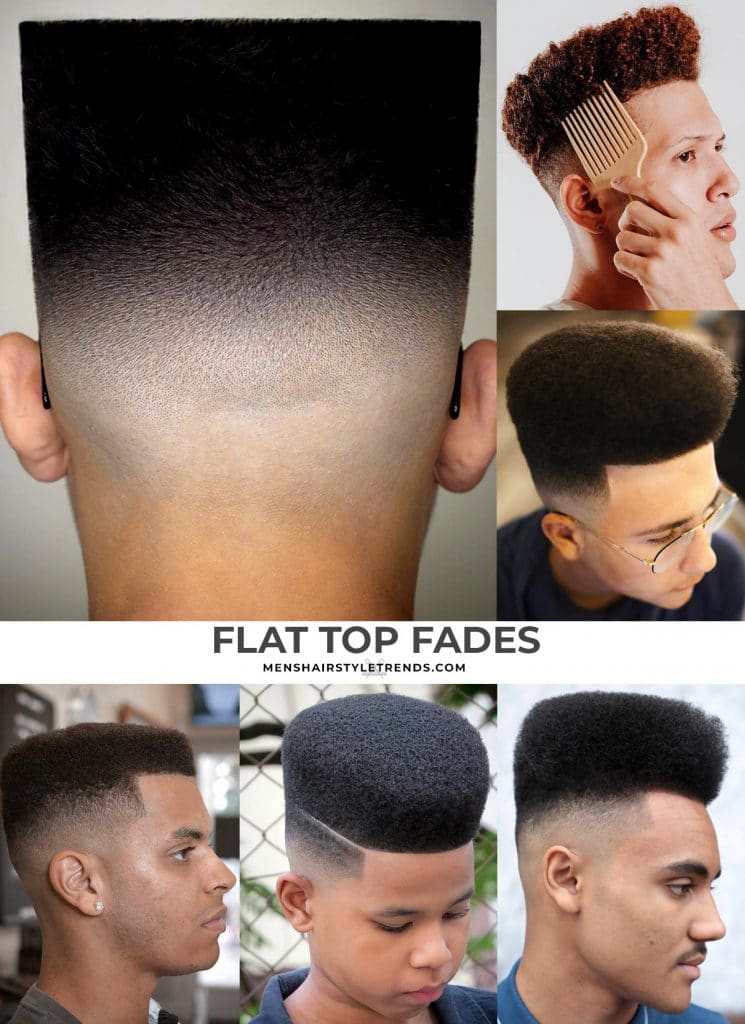 Here are some old and new ways to wear the flat top for black men. The classic high top fade always looks great but for mixed hair that is more curly than kinky, try the same shape but with lots of texture.
Flat top fades can be low, medium, or high. Add a shaved part or don't. Use a product like Cantu Shea Butter Cream Pomade for just enough hold, moisture, and a great scent. Or look for water pomades like Marlowe Original Water Pomade for strong yet flexible hold.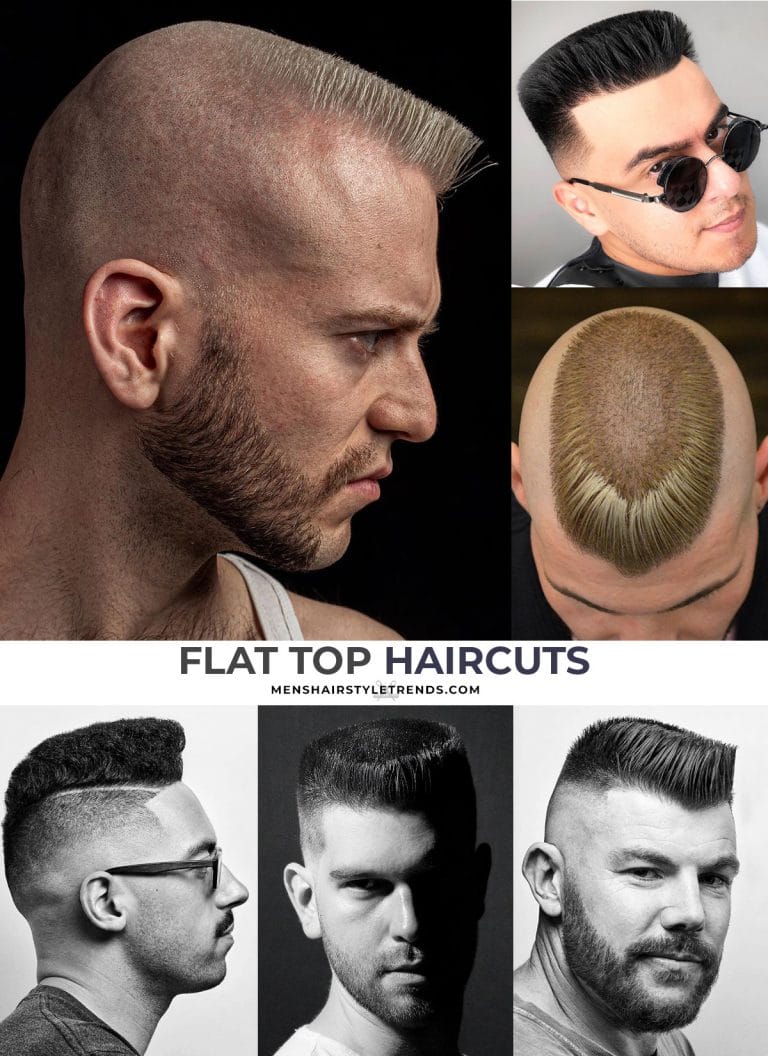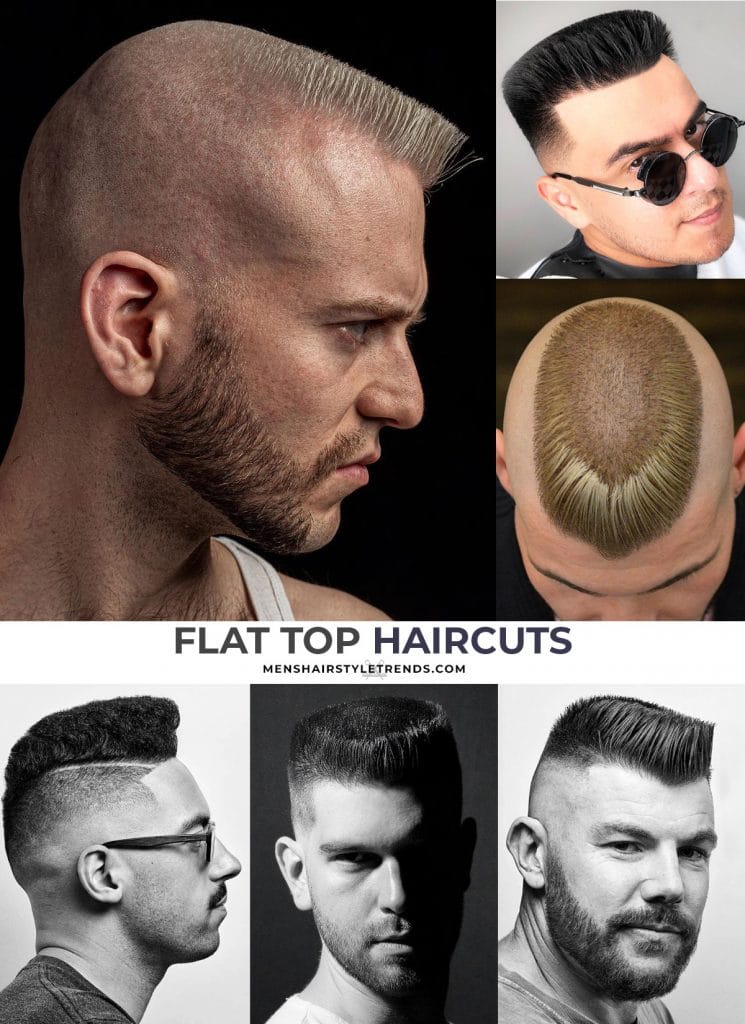 The flat top is a retro haircut that can be styled vintage or modern. Hair itself can create the "flat top" or it can start with the scalp and hair can continue forward in a straight line. Some guys like to add a hint of curve at the front for a flat top quiff.
Any way you style it, classic hair products work for this hairstyle. Try Suavecito Strong Hold for maximum hold and medium shine that easily washes out or Imperial Barber Classic Pomade if you prefer a low shine finish.
One of the best products for flat tops is Krew Comb, a super-holding cream made specifially for "uptight" hairstyles like flat tops, spikes, crew cuts, brush cuts and even mohawks. It shampoos out easily and is made in the USA.
Hair gel is another option for styling a flat top. Check out Old Spice Swagger Gel if you like a scented product or got2b Ultra Glued Invincible Gel for the strongest hold for the price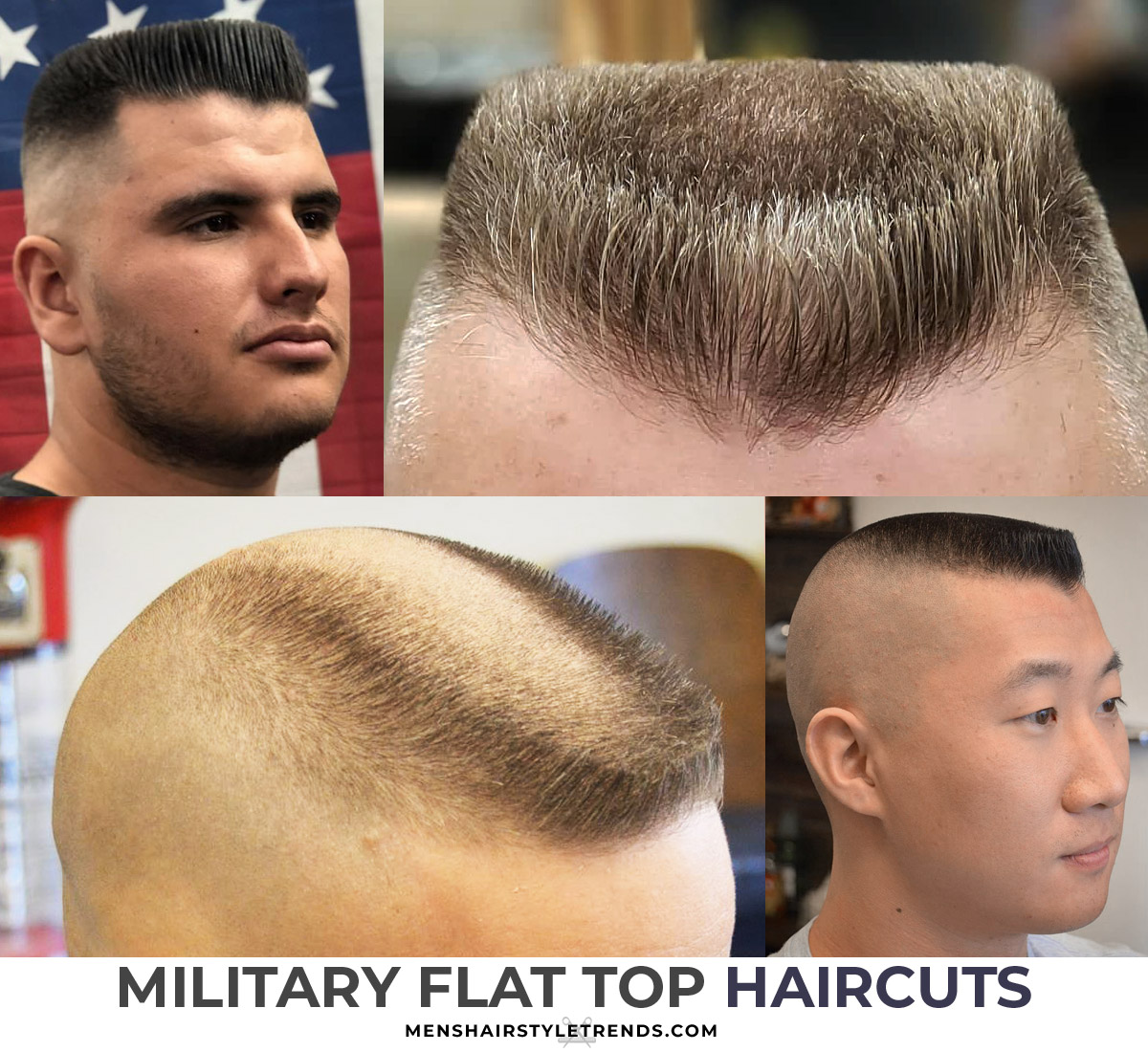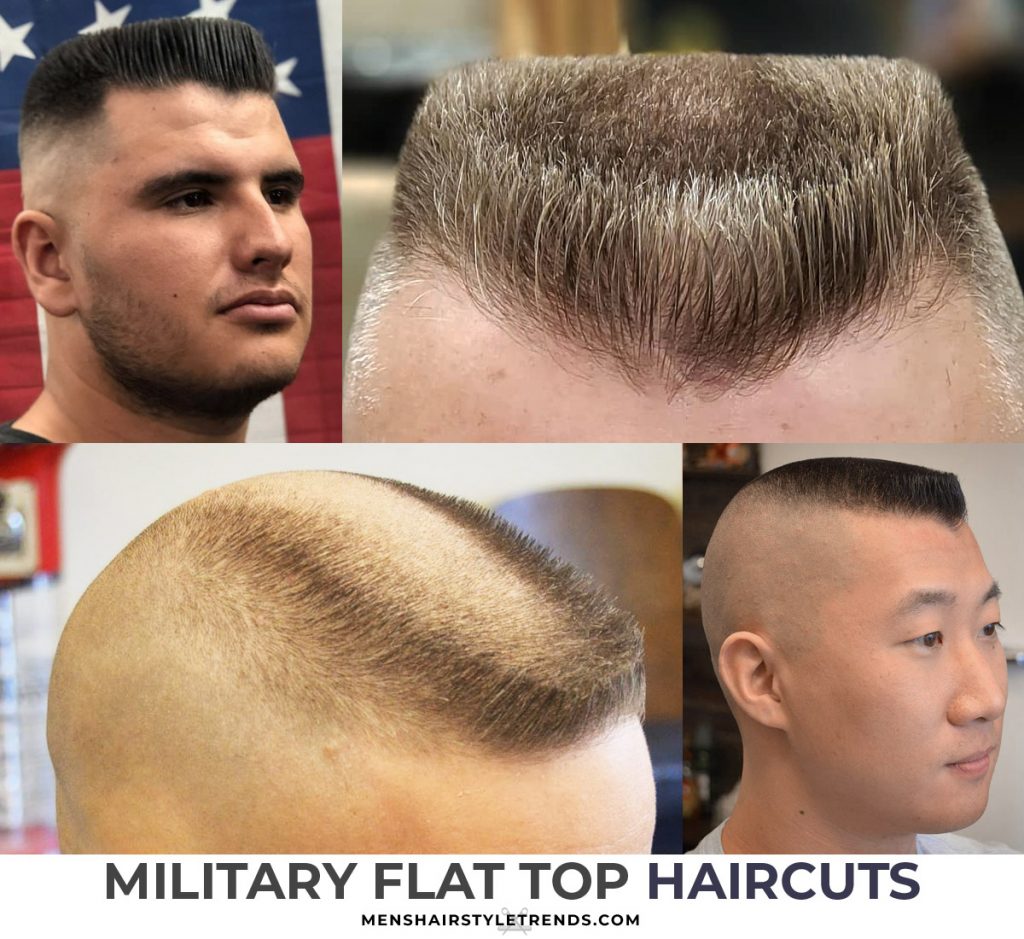 The military flat top has been immortalized in the medium by GI Joe and Rocky. The look is still popular today, especially among military and law enforcement. This flat top is short, maxing out at an inch long.
For the ultimate military haircut, favored by the Marines and other elite, the ultra short horseshoe flat top hugs the scalp but shows that sharp line from other angles.