The flat top refers to two types of haircuts, the short flat top and longer hi-top fade. Famous examples of the former is Rocky 4's Ivan Drago and Kid from Kid 'n Play. This angular cut always stands out from a crowd, whether it signals its military background or hip hop roots.
The flat top haircut lives up to its name. Hair is cut and styled to stand up vertically and form a flat deck in a straight line. The deck can be level or slope up or down. The cut can straight sides, angled sides or even rounded edges.
The original flat top is the short military-inspired haircut that was popular in 1950s. There is also the hi-top fade, which is commonly called a flat top or flattop. Technically, it is a variation of the military cut with short sides and long or very long hair on top. The hi-top was a trend during the golden age of hip hop in the 1980s and early 1990s.
Any way you wear, it is a classic yet timeless cut that always looks good. Check out these pictures of flat top haircuts from today, in order from shortest to tallest.
1. Short Hair Flat Top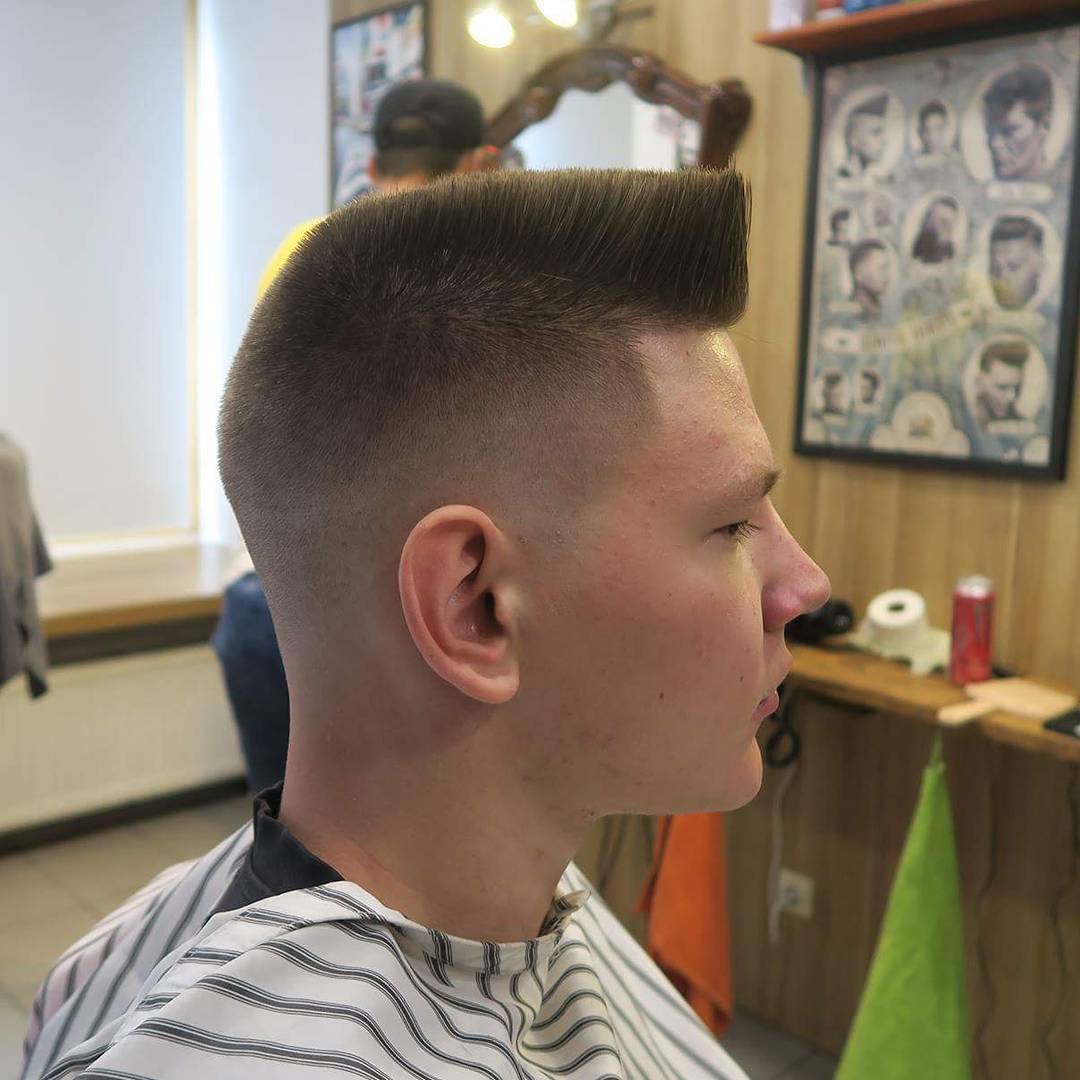 This flat top with a fade could be featured on a barber haircuts poster.
2. Modern Flat Top Haircut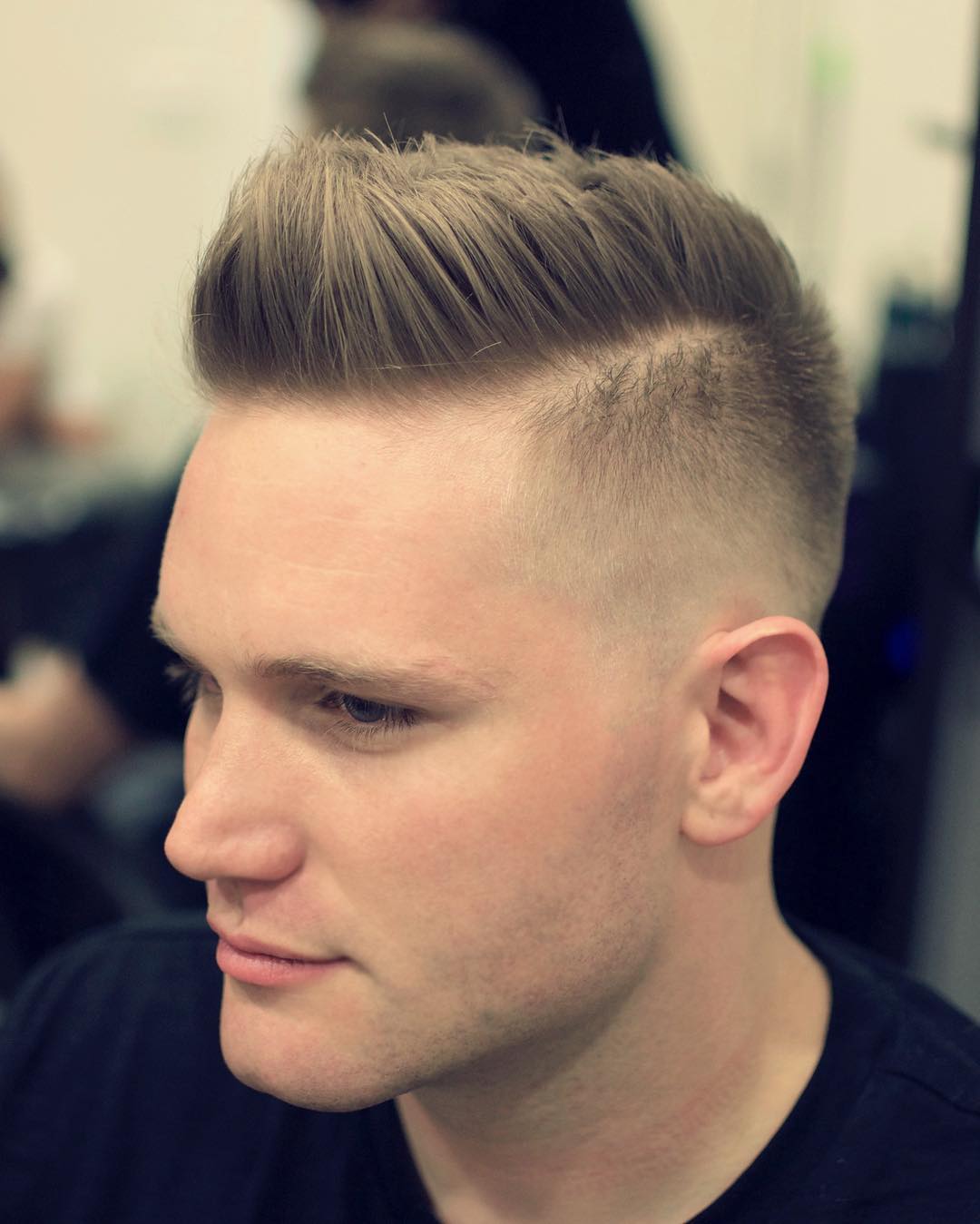 Rounded edges give a softer profile and updated feel to this flat top.
3. Flat Top Haircut with Curved Part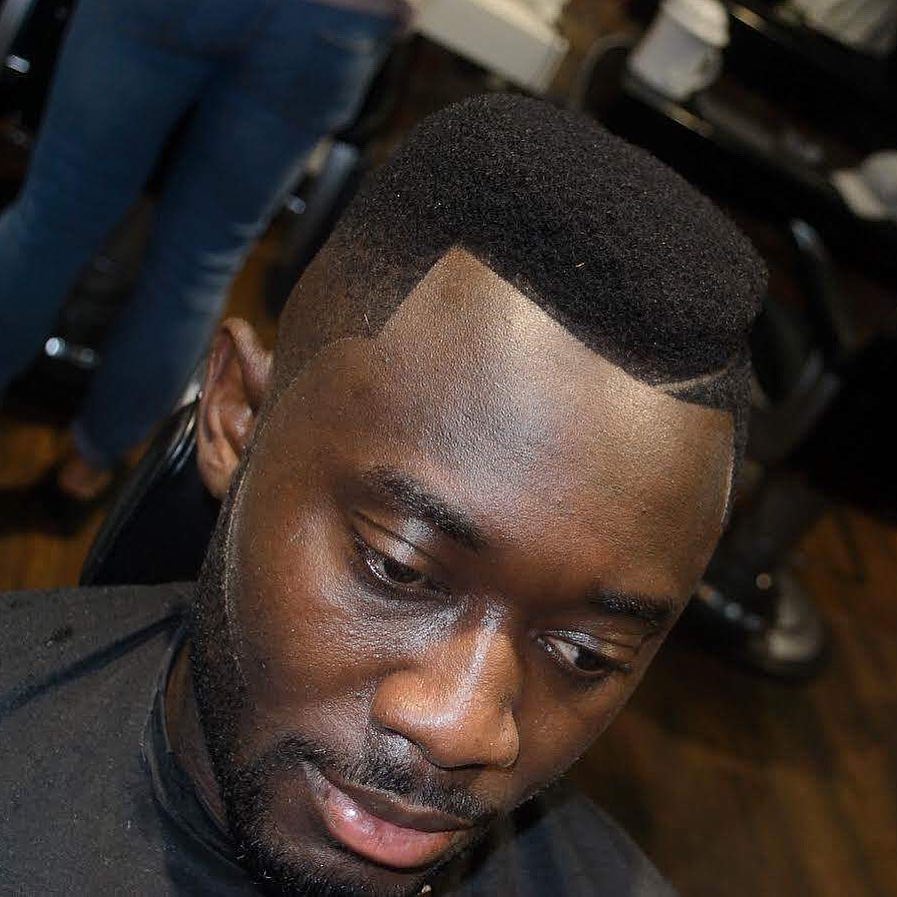 A part adds creates a cool, asymmetrical flat top hairstyle.
4. Rounded Edges + Bald Drop Fade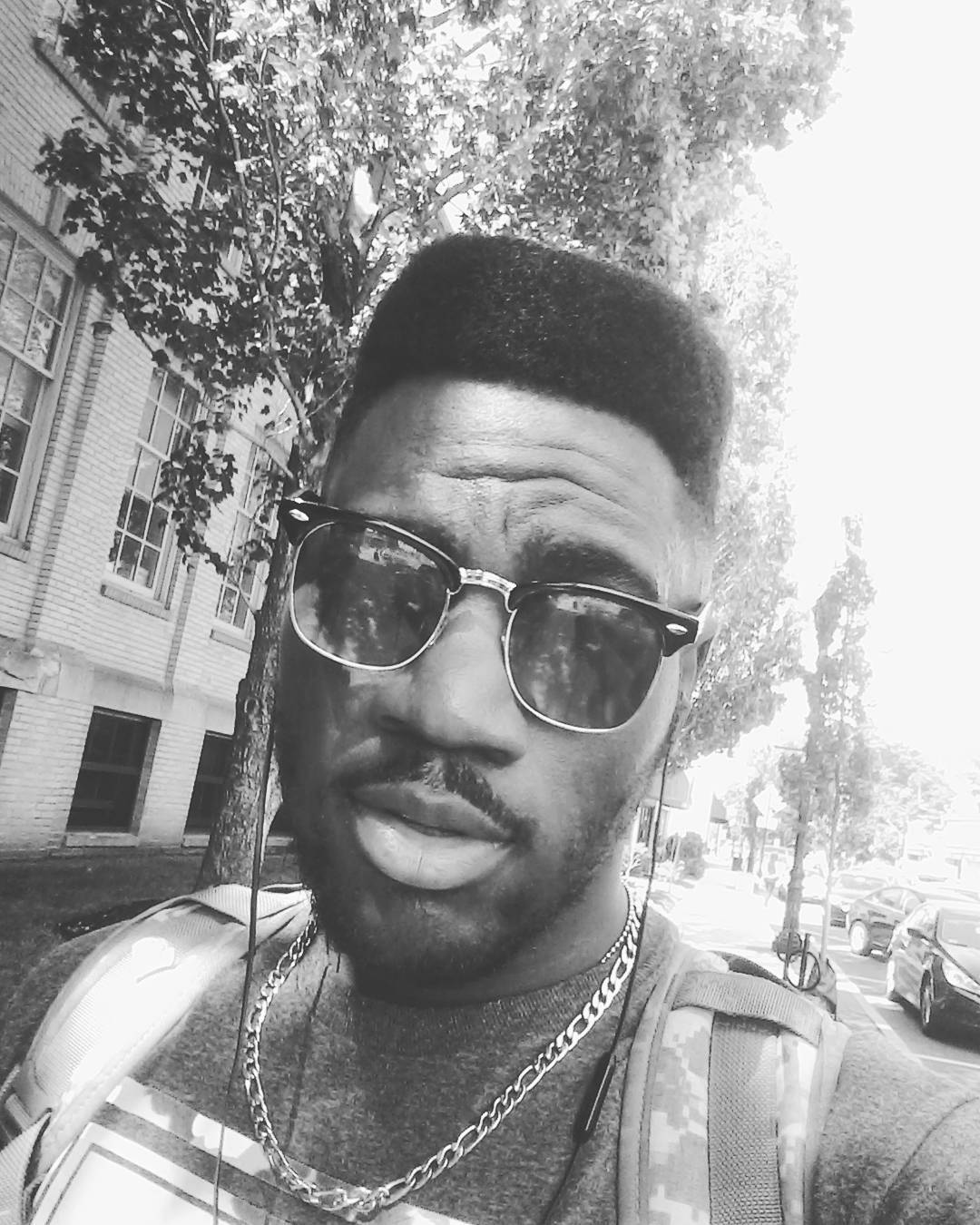 The details make a flat top fade haircut unique. This one features rounded edges up top and a mid drop fade down to the skin.
5. Military Style Flat Top Haircut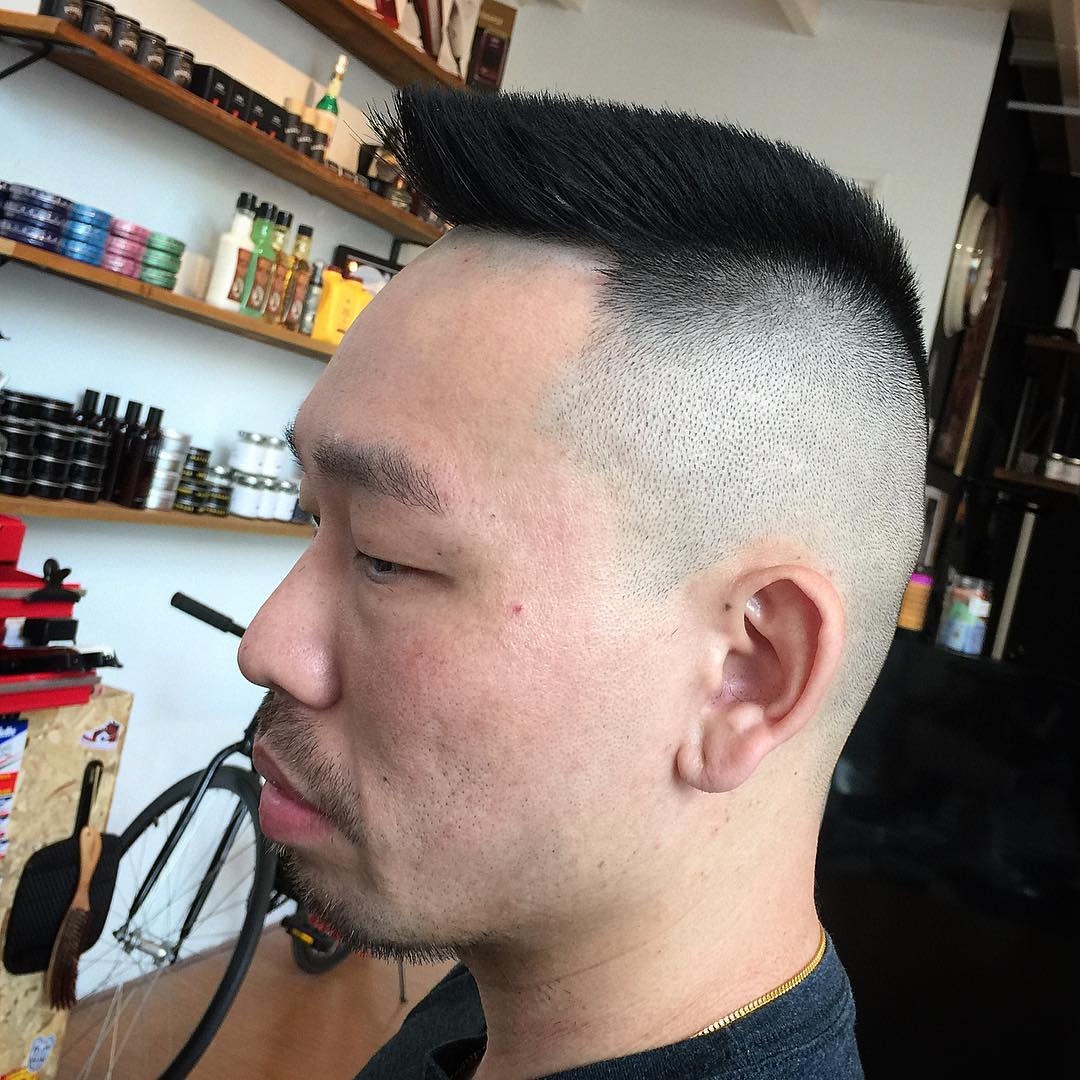 The flat top is a good choice for guys with thick, coarse hair. With a high bald fade, this could be a regulation military cut.
6. Classic Men's Flat Top Haircut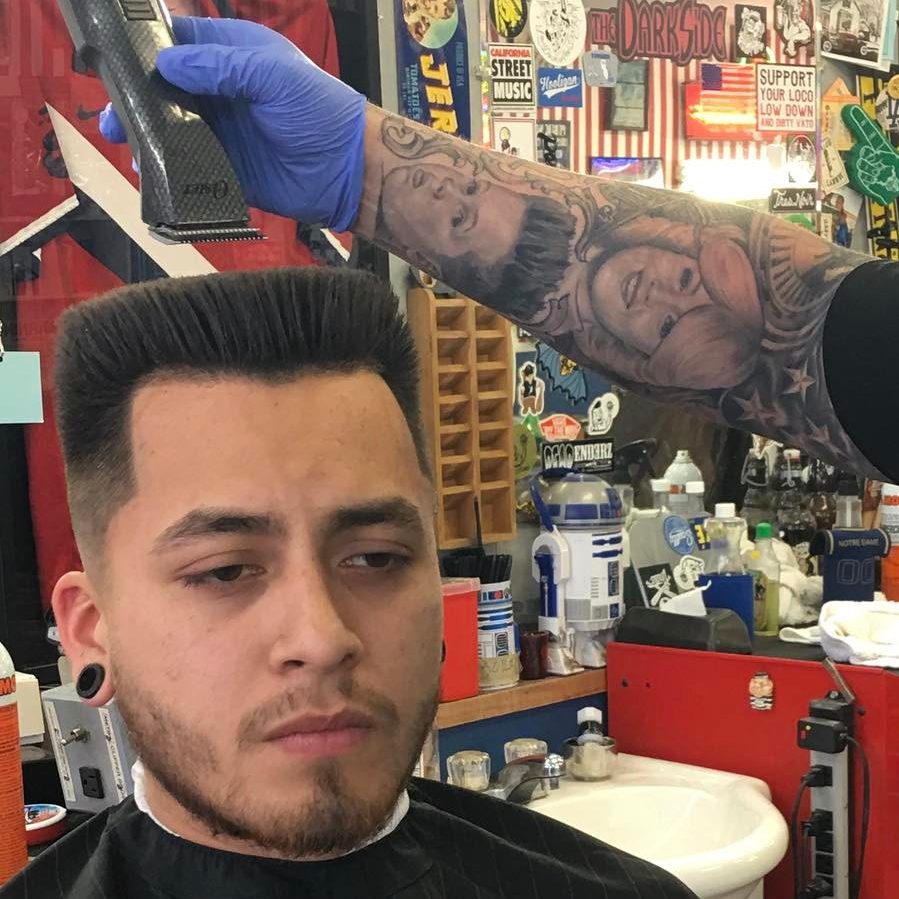 This boxy cut could be seen on a GI Joe action figure.
7. Blue Hi-Top + Hair Designs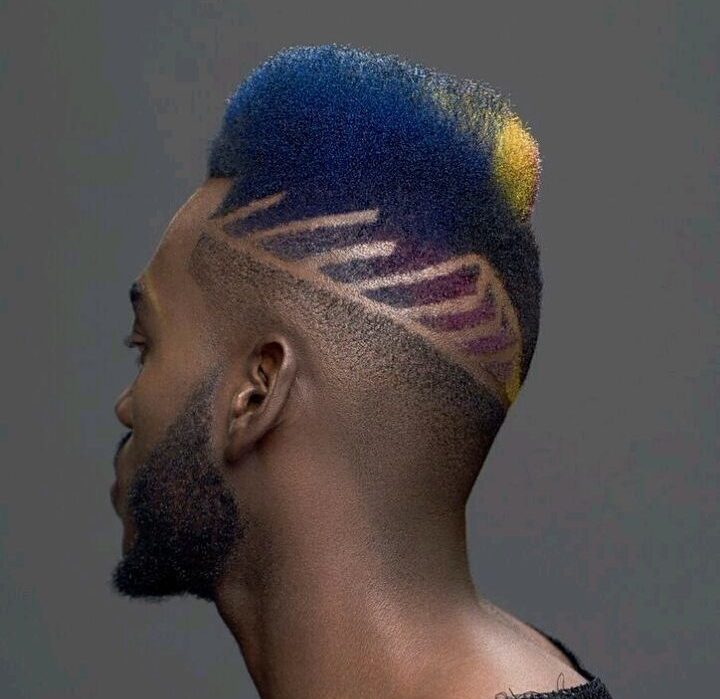 If the flat top doesn't get you enough attention, add some bold color and shaved designs in the fade.
8. Rockabilly Flat Top

This longer version of the flat top is popular in rockabilly style.
9. Flat Top + Bald Fade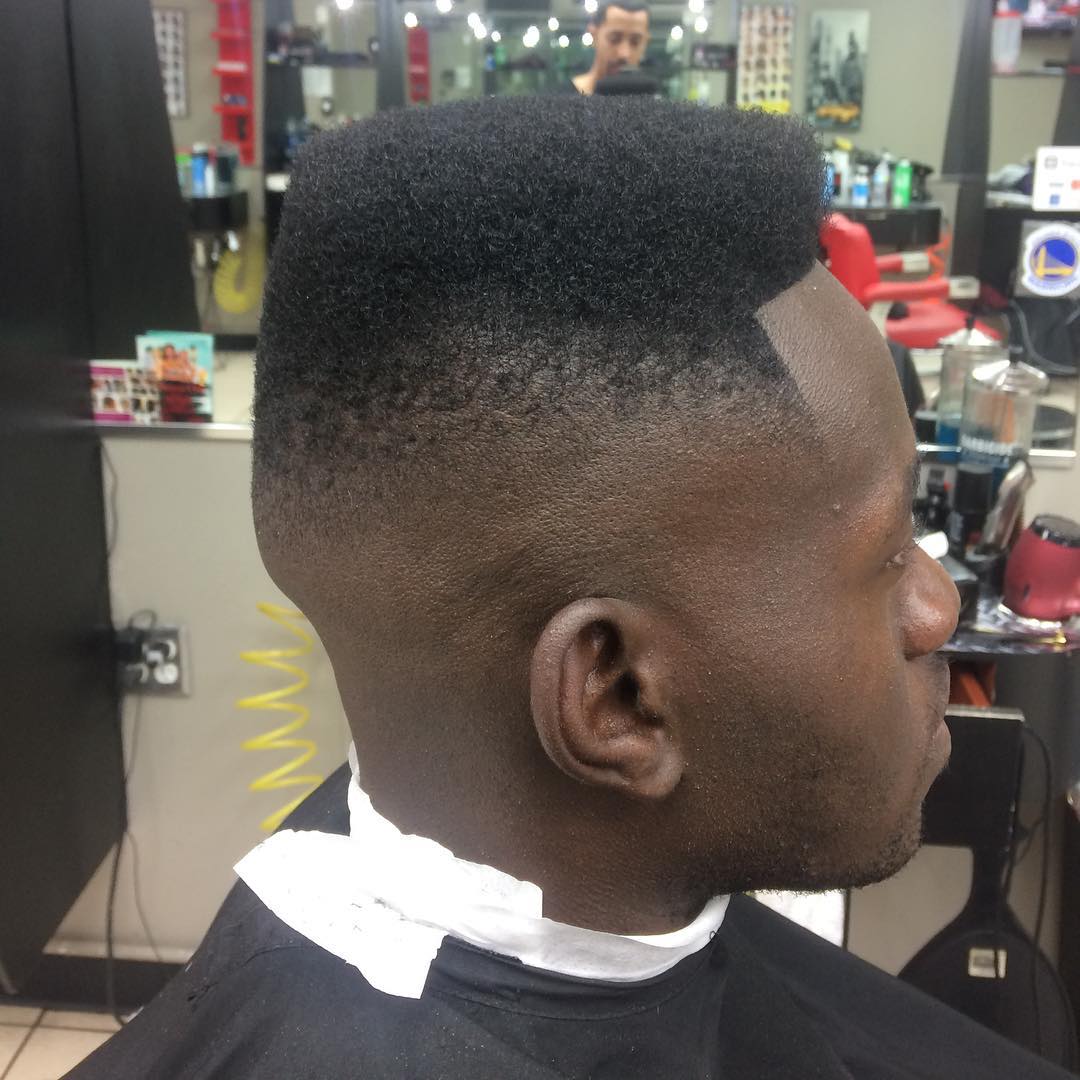 A blurry fade creates a seamless transition between medium length hair and skin.
10. Medium Length Flat Top Haircut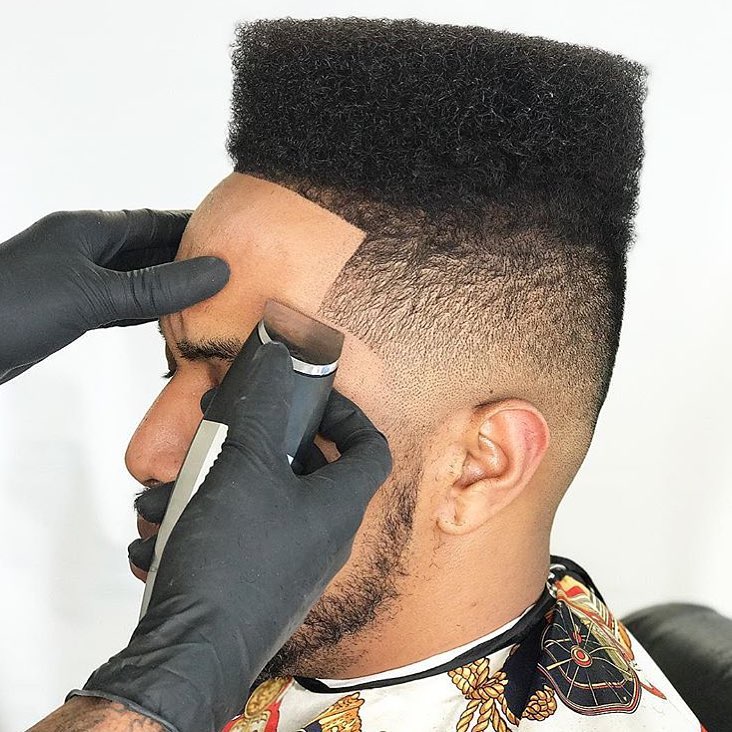 A line up continues the angles of the flat top haircut.
11. Flat Top For Curly Hair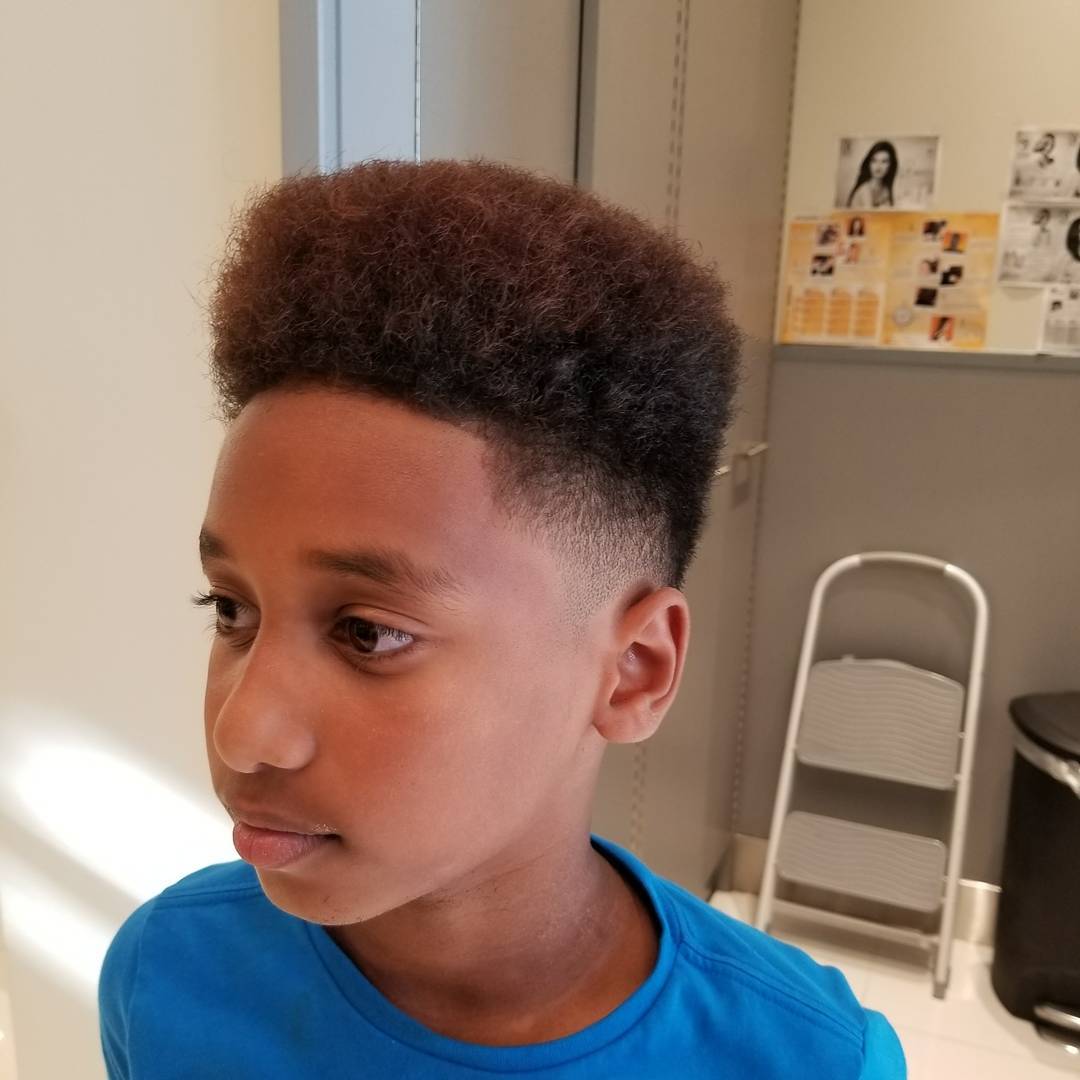 You're never too young for a good haircut. This cool flat top is cut and styled to reveal curls and create softer edges.
12. Flat Top + High Fade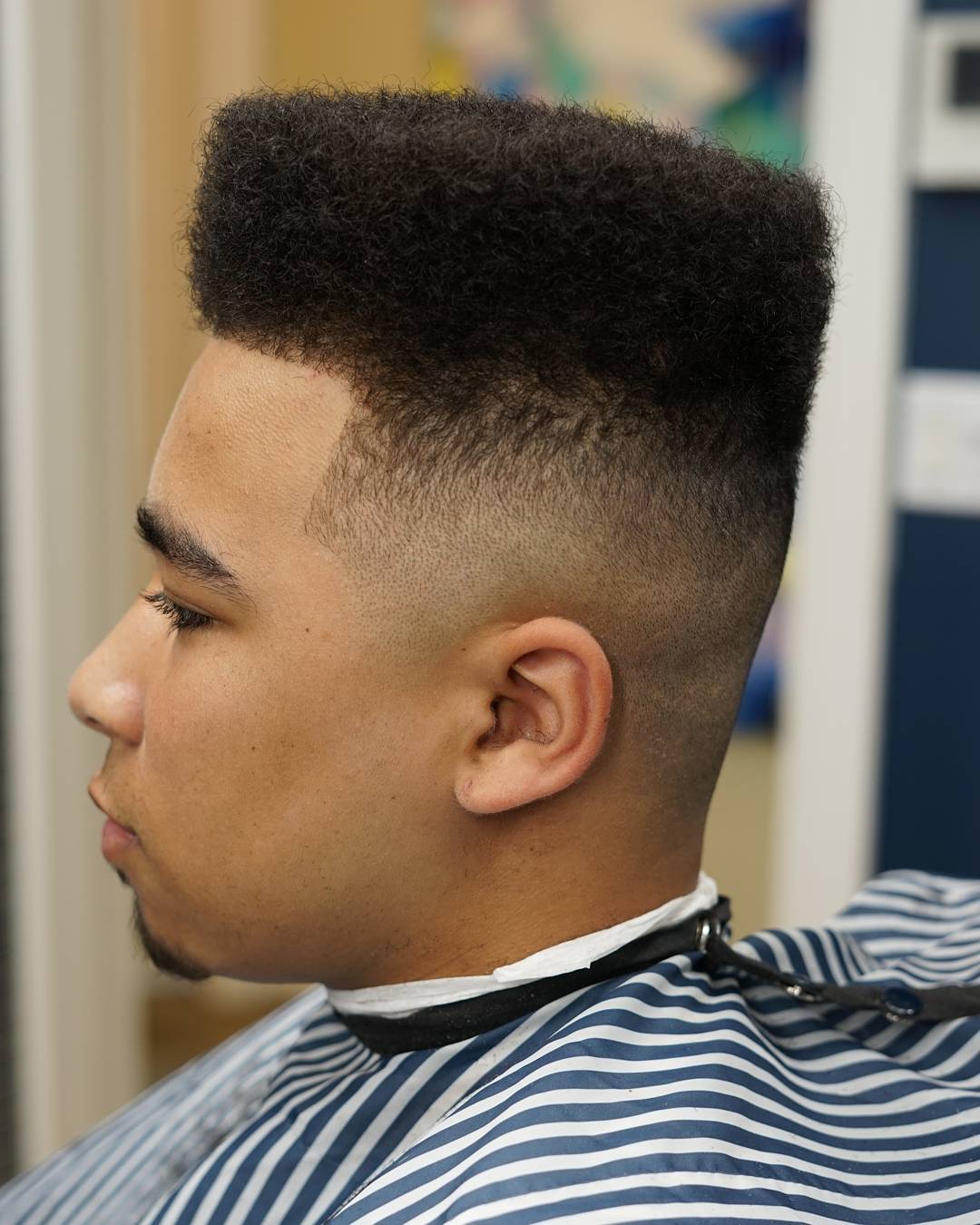 Flat tops are cut to extend the lines of the skull, which is enhanced by this high fade.
13. Flat Top Haircut For Natural Curls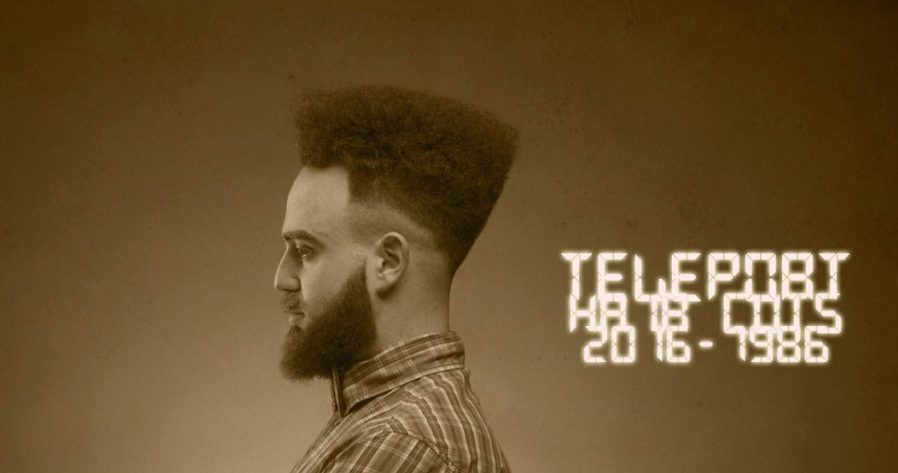 Tall flat top haircuts don't only work for black hair. Any guys with the right texture can get the look.
14. Angled Flat Top + Low Bald Fade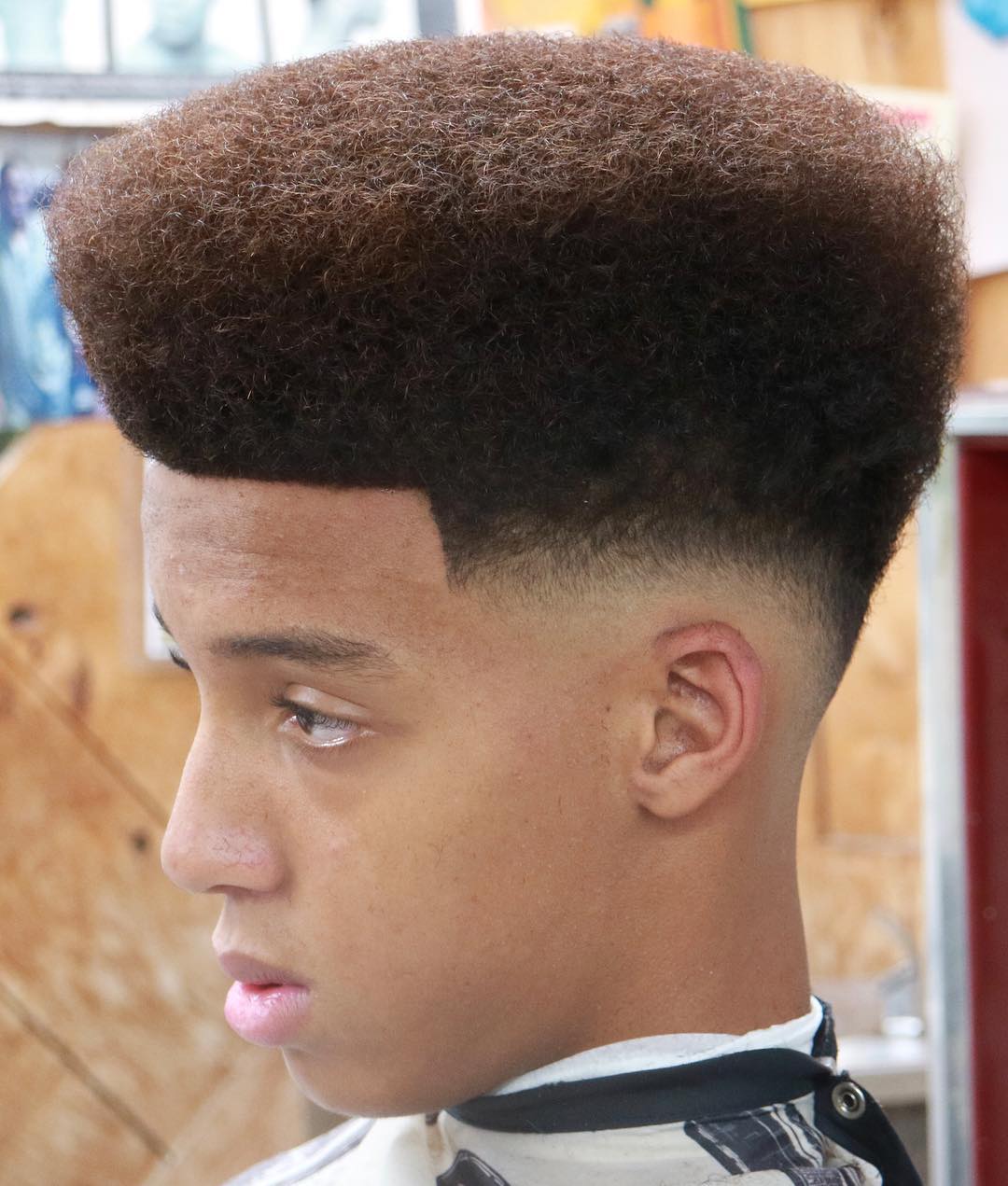 The sides of hi-top can be vertical or angle out towards the top for an even more imposing presence.
15. Tall Flat Top + Low Fade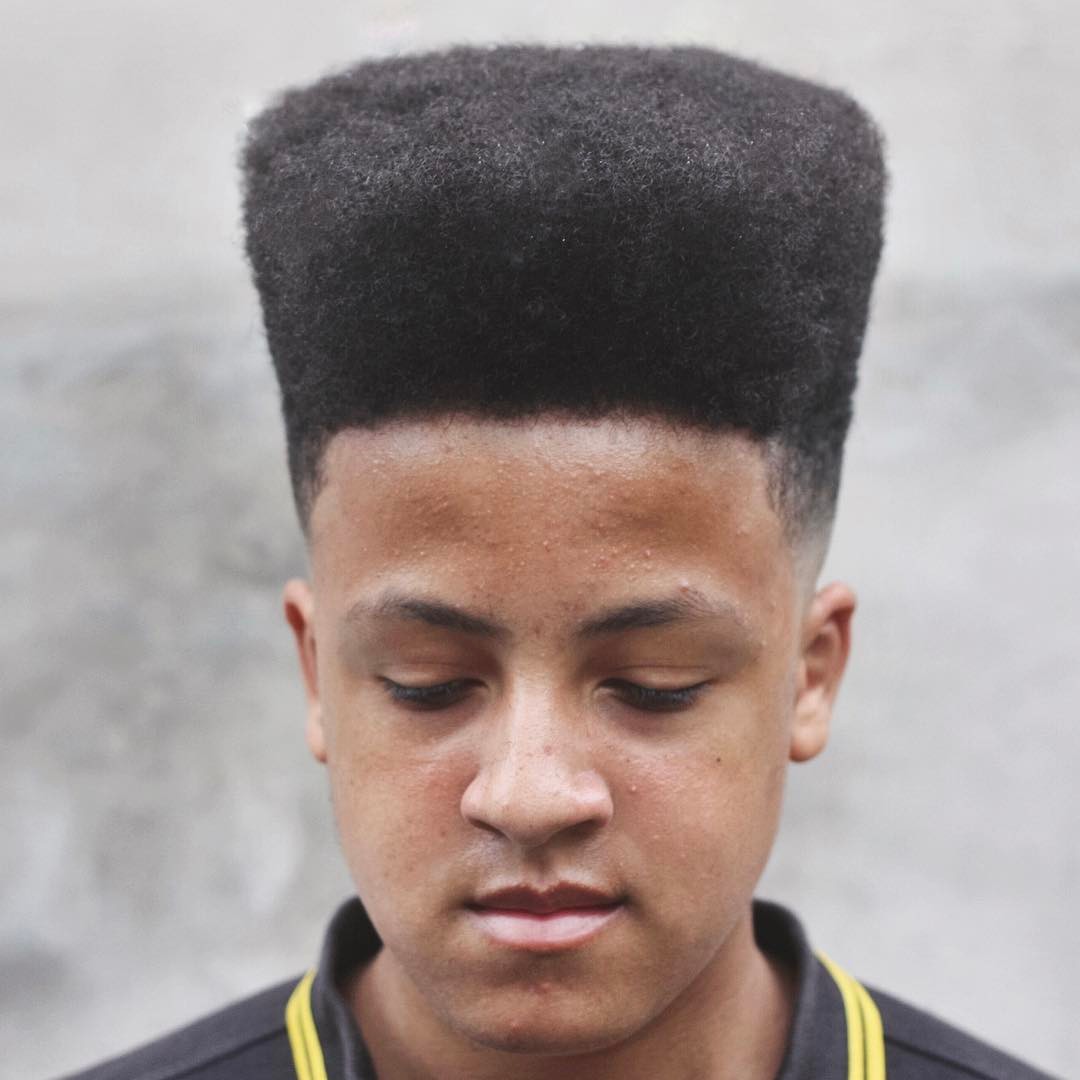 Josh Connolly
Flat top haircuts are extra flattering for guys with some width to their faces or cheeks. The height and in this case additional width elongate the face.
16. Tall Flat Top Haircut + Hair Designs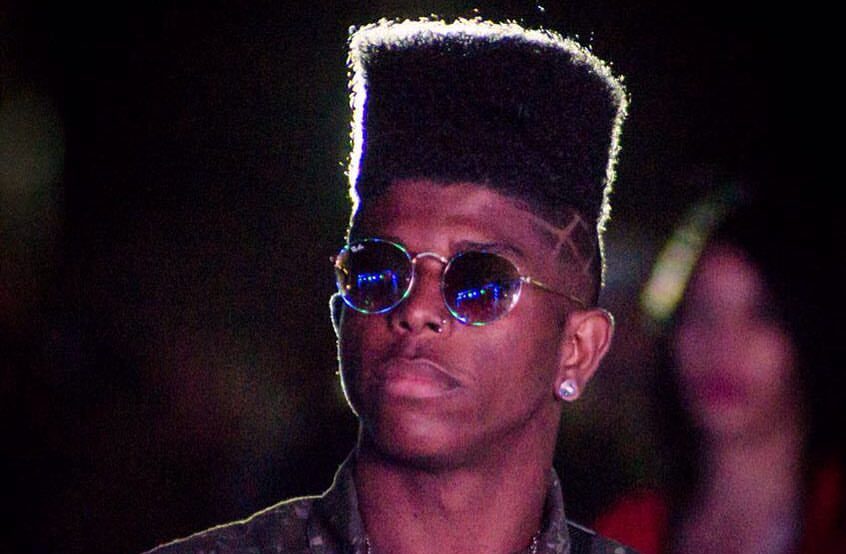 Anbueno Fotografia
Retro shades complete the look.
17. Tall + Wide Hi-Top + High Fade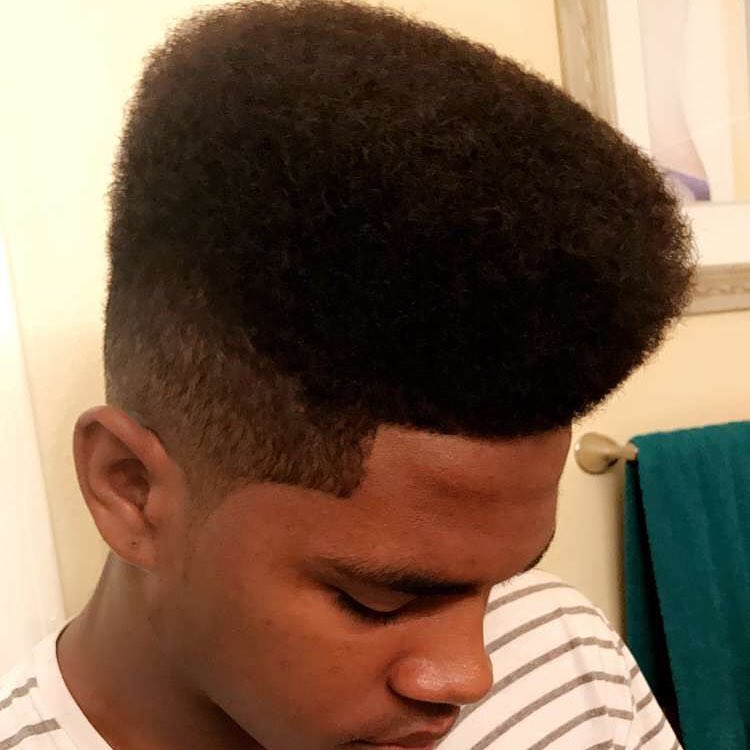 This curly hi-top fade is growing up and out.
18. Tallest Flat Top Haircut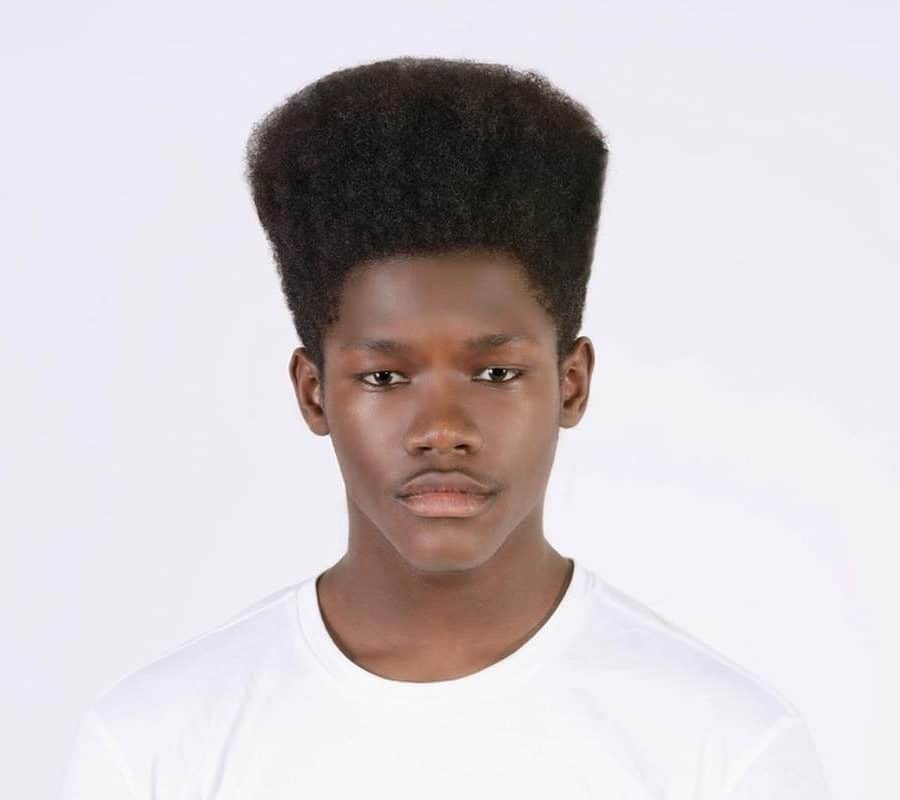 When it comes to flat tops, bigger is always better.
This post may contain affiliate links. Please read our disclosure for more info.