The flat top refers to two types of haircuts: the short military-inspired flat top for straight hair and the longer high top fade for tight curls and Black hair. Both are retro styles, represented in 90's popular culture by Rocky IV's Ivan Drago and Kid from Kid 'n Play. This geometric cut always stands out from a crowd, whether it signals its military background or hip hop roots.
The flat top haircut lives up to its name. Hair is cut and styled to stand up vertically and form a flat deck in a straight line. The deck can be level, slope up or down, or have a step with two levels. The flat top can straight sides, angled sides, or even rounded edges.
The original flat top is the short military-inspired haircut that was popular in the 1950s. There is also the hi-top fade, commonly called a flat top or flattop for Black men. Technically, it is a variation of the military cut with short sides and long or very long hair on top. The hi-top was a trend during the golden age of hip hop in the 1980s and early 1990s but has never completely gone out of style.
Any way you wear, it is a classic yet timeless cut that always looks good. Check out these pictures of flat top haircuts from today..
Flat Top Haircuts
Flat top haircuts and styles are different for Black hair and white hair. A flat top can be this skyscraping red cut with lines.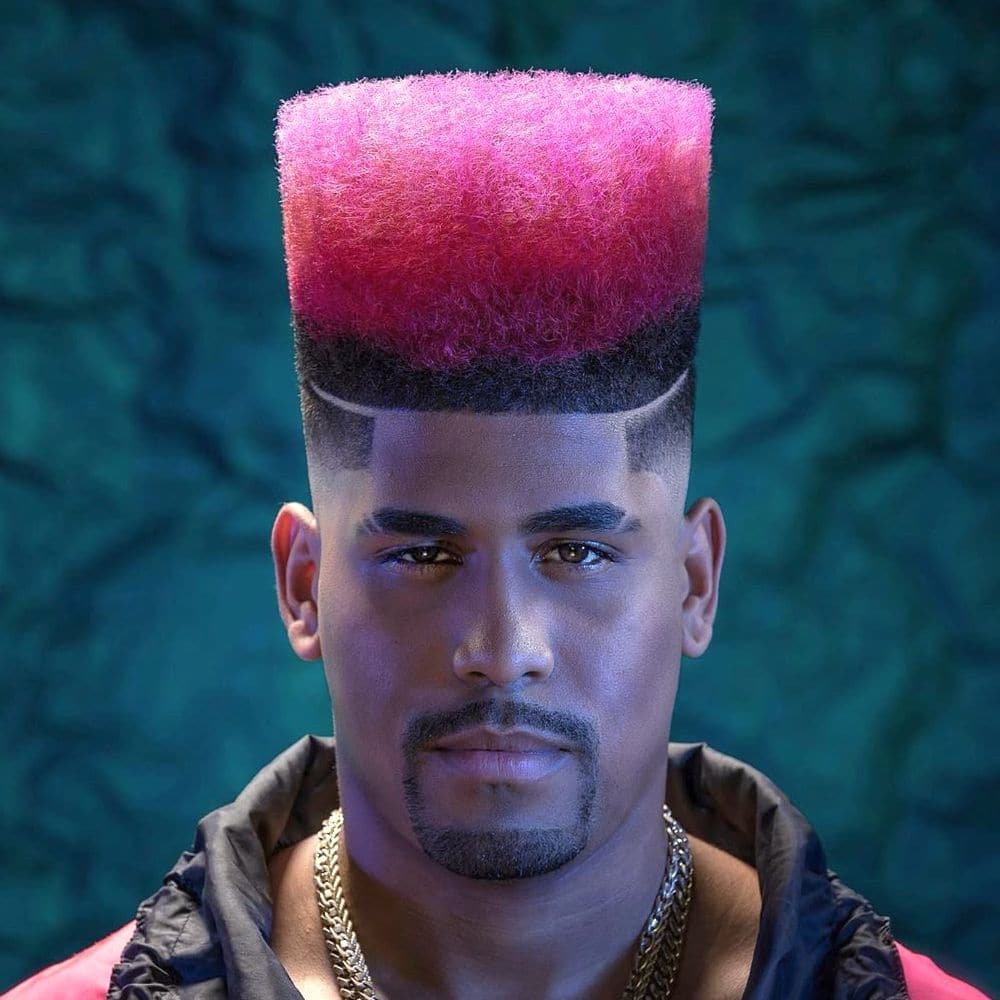 Or this modern style that finishes in a V at the back of the head.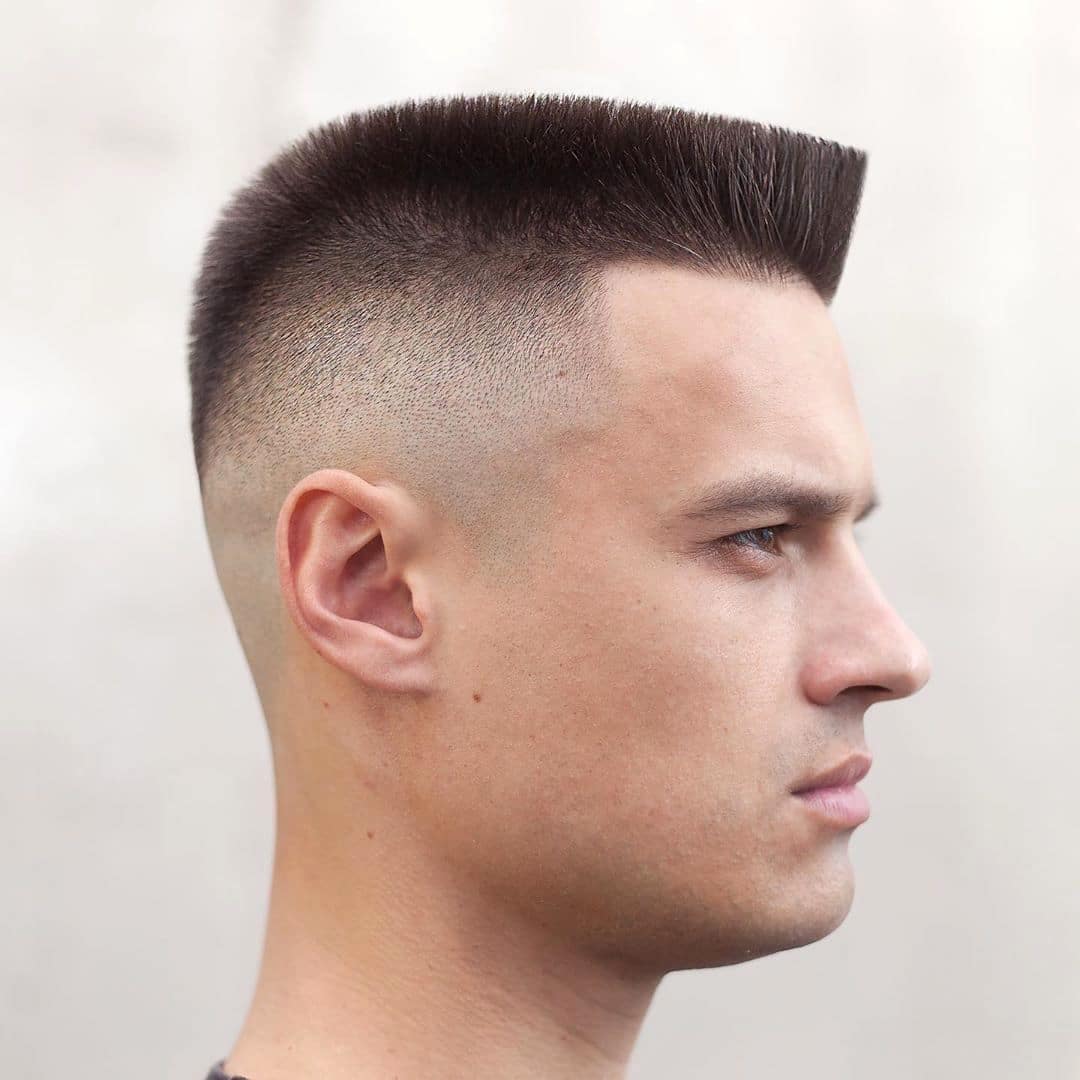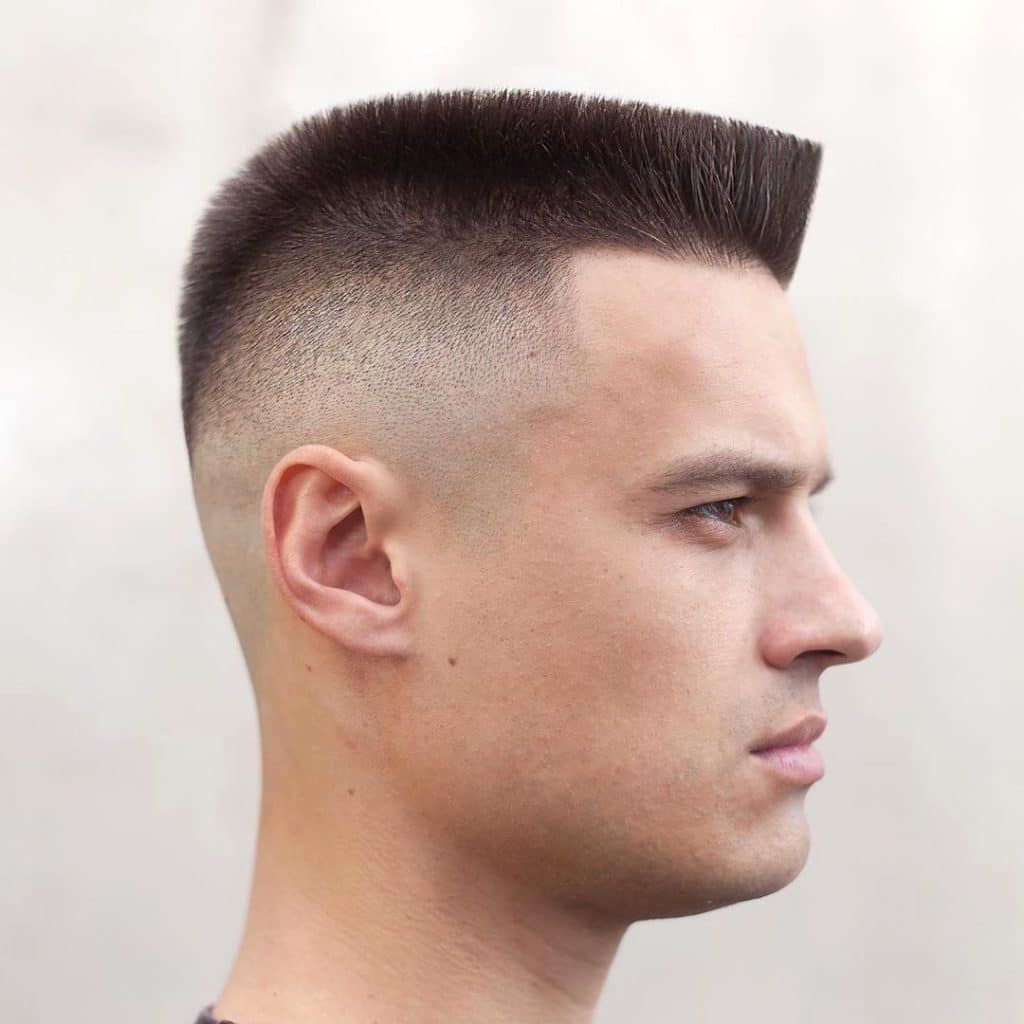 Or this too cool high top fade with two steps.
Or that angled flat top that starts up high at the forehead and tapers down.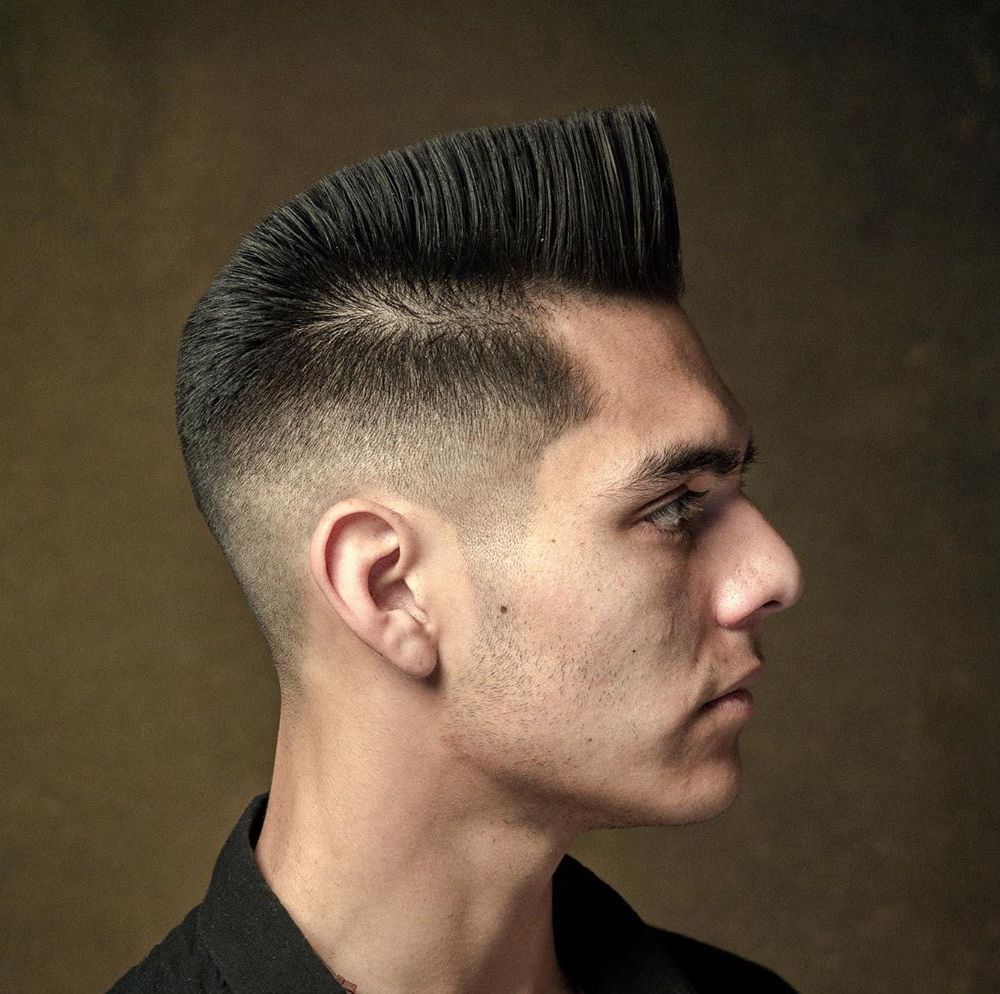 Or this fresh look with a flat deck and curly texture.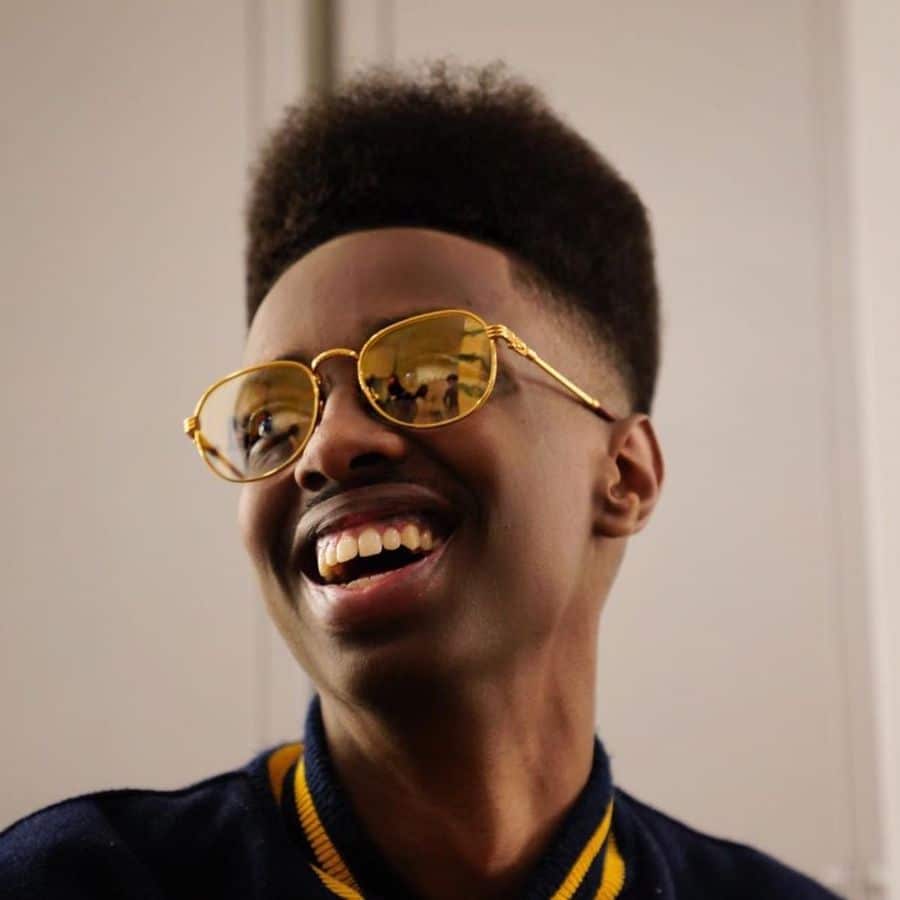 Or this classic style with a matte finish and burst fade.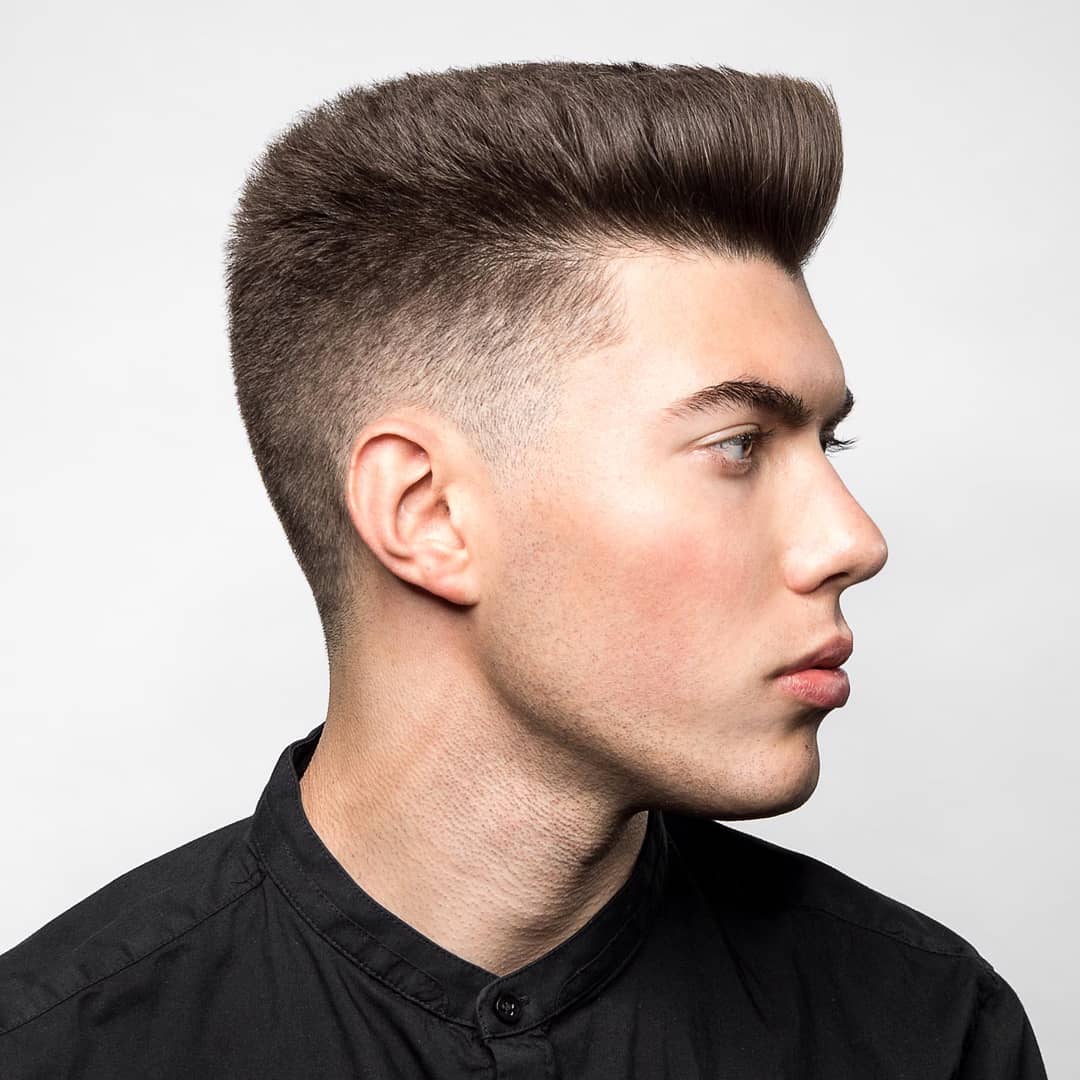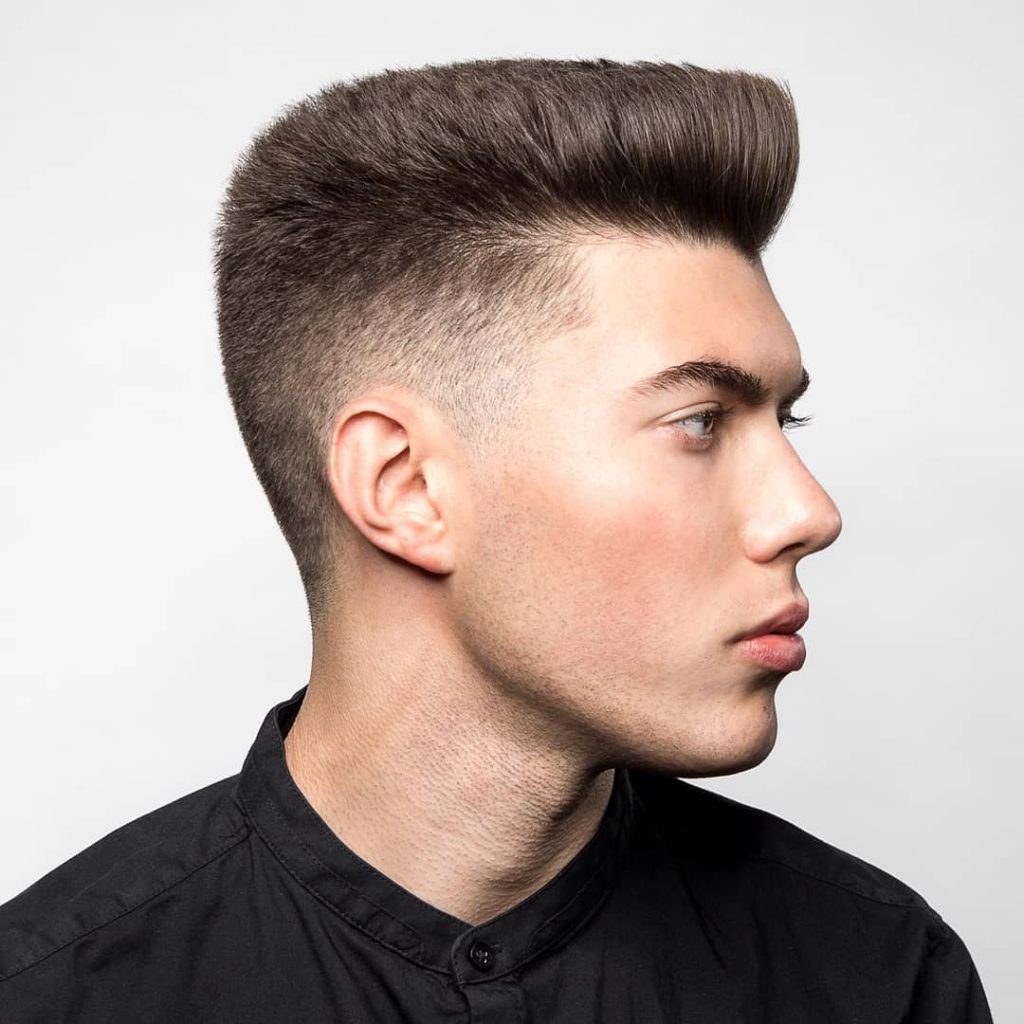 Black Flat Top Haircuts
There isn't just one way to wear a flat top. Taller looks stand out from the crowd, literally. Shorter versions work in a business environment.
Tighter curls make for a denser flat top while looser curls have more space. Here's how the sides can angle out or vertical and the edges can be straight or rounded.
Curly Flat Top Haircuts
Anyone with tight curls can wear a flat top. It might not be as square but it can get all that height.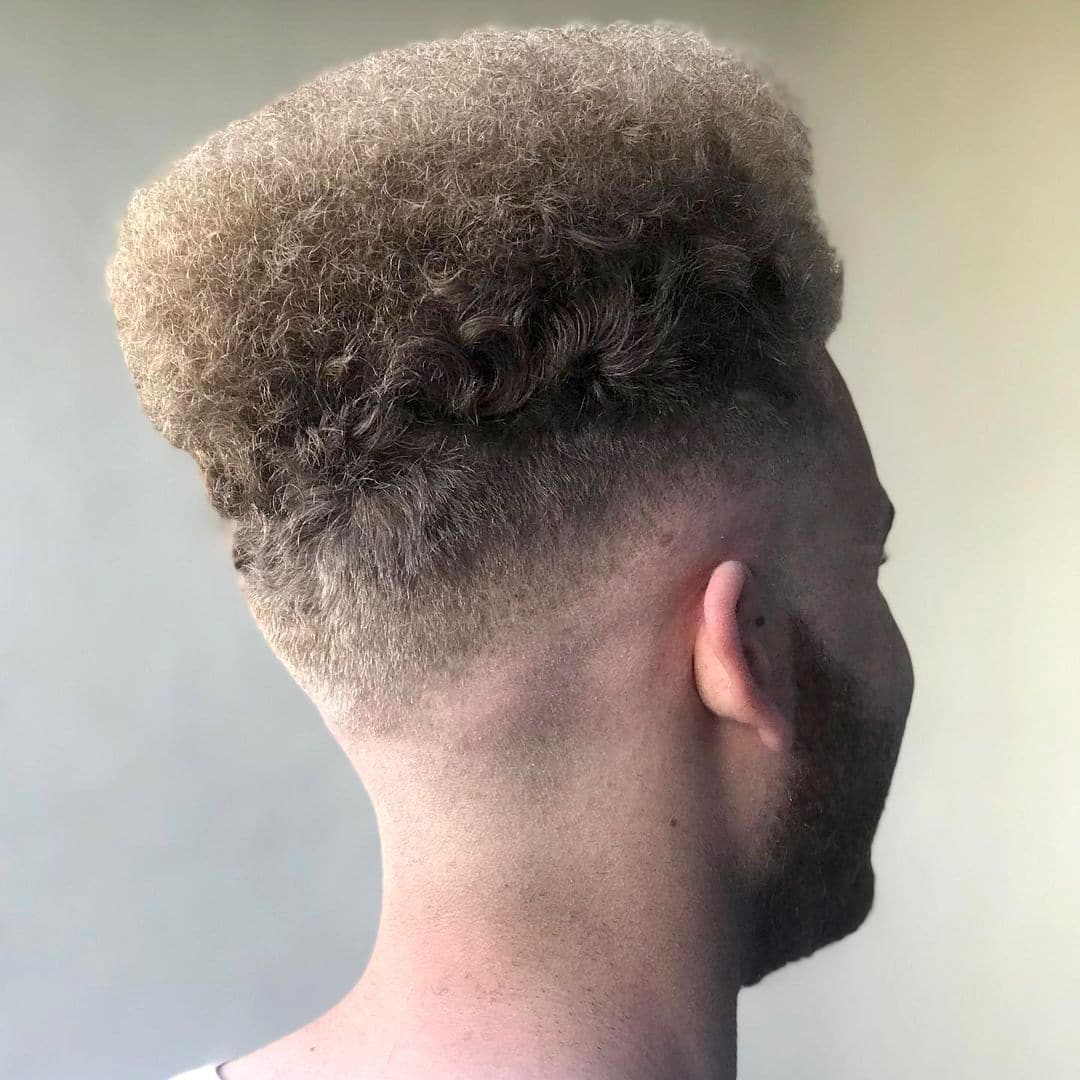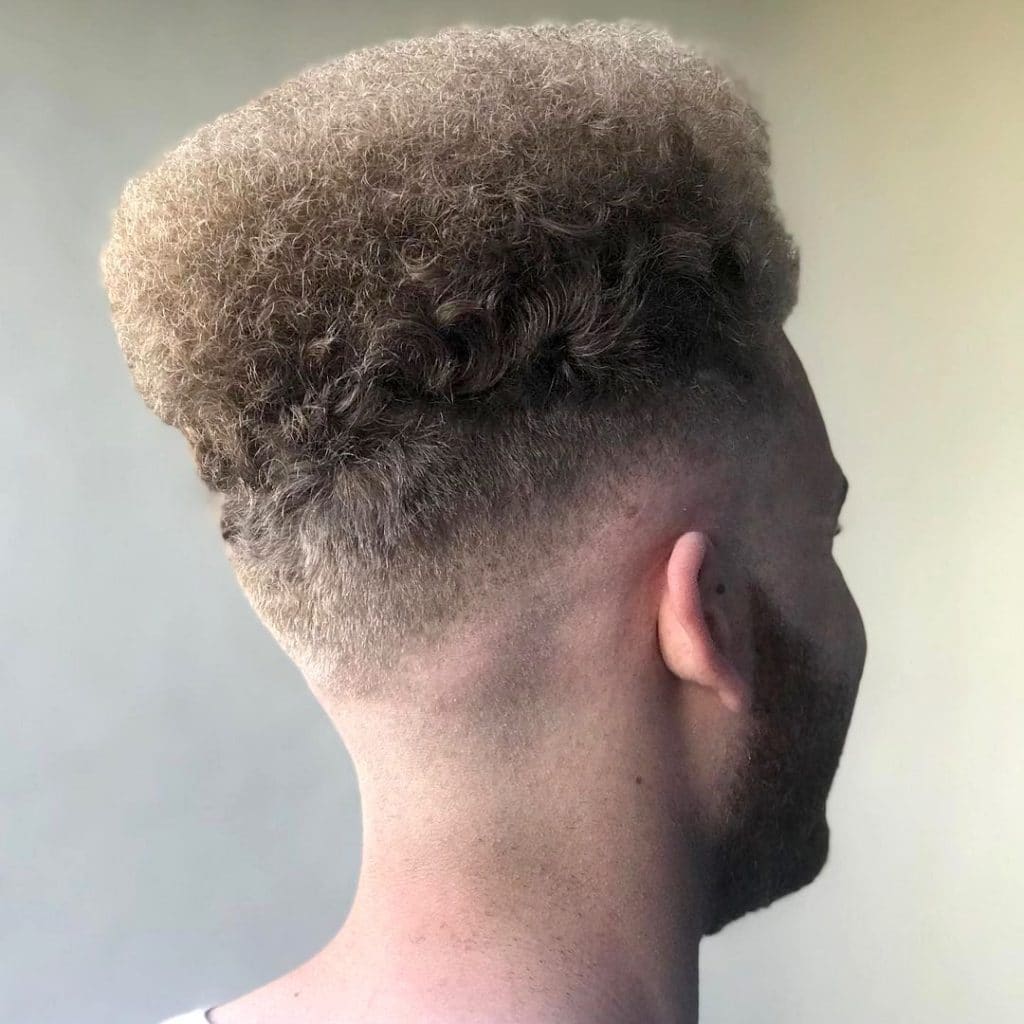 How To Pick Out A Flat Top
To style a flat top, start with damp hair. Then apply your product of choice and coat hair thoroughly. Some guys like a hair lotion, others prefer an oil.
These products add moisture and help the comb glide through hair. Another option is no product at all, but combing may take longer.
Wait for 5-15 minutes for the lotion or oil to soak in. Now it's time to pick out hair.
Start close to the scalp where hair is more oily and tangled. Use short strokes until hair the comb can go all the way from the roots to tips. Work all the way around the head until hair is standing tall.
Make sure that the top is flat by giving the top of the head plenty of attention. The sides are easier to comb but leaving out the middle will leave a dip instead of a straight plane.
Last, brush the sides with a bristle brush in downward strokes.
Finish up by shaping hair with hands. Make sure the sides are even and balanced. Then lock it all in with a moisturizing spray or pomade.
How long this takes depends on how long hair is. Keep it short by using the right pick or comb. The longer the hair, the longer the teeth need to be.
90s Flat Tops
Nineteen-nineties styles are back in a big way and that includes large and in charge flat tops with height, color, designs, steps, and more.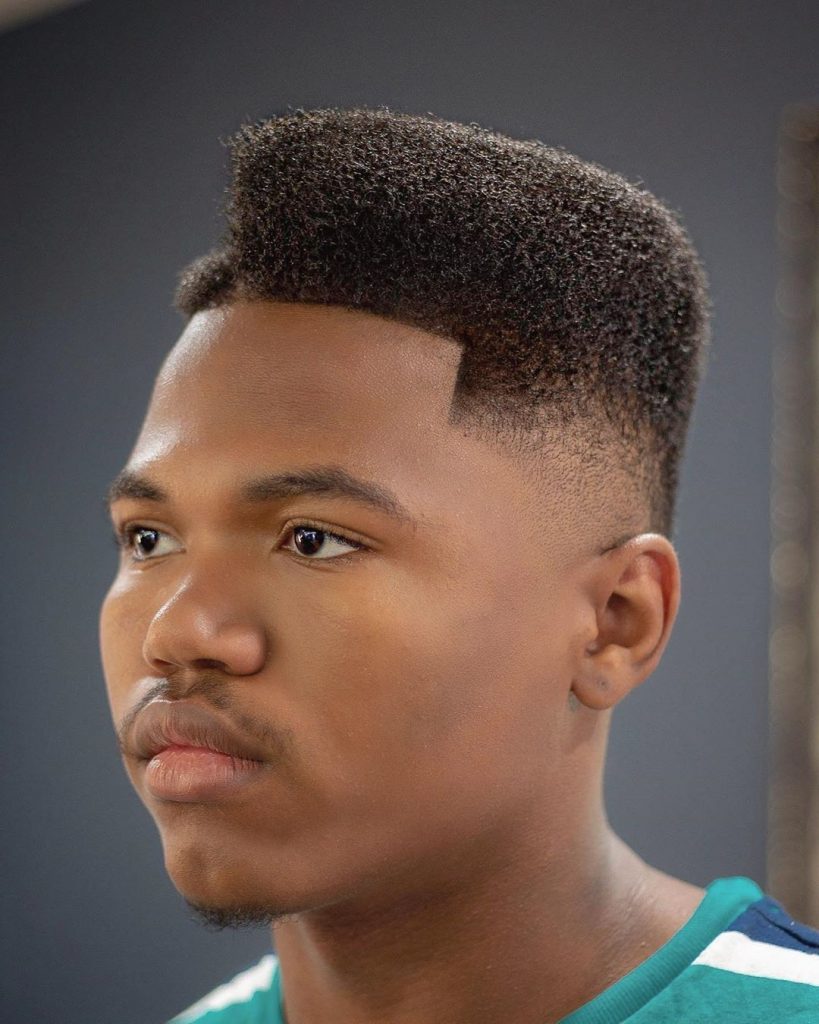 Boy's Flat Tops
You're never too young for this cool boy's hairstyle. The look can be classic, modern, or retro.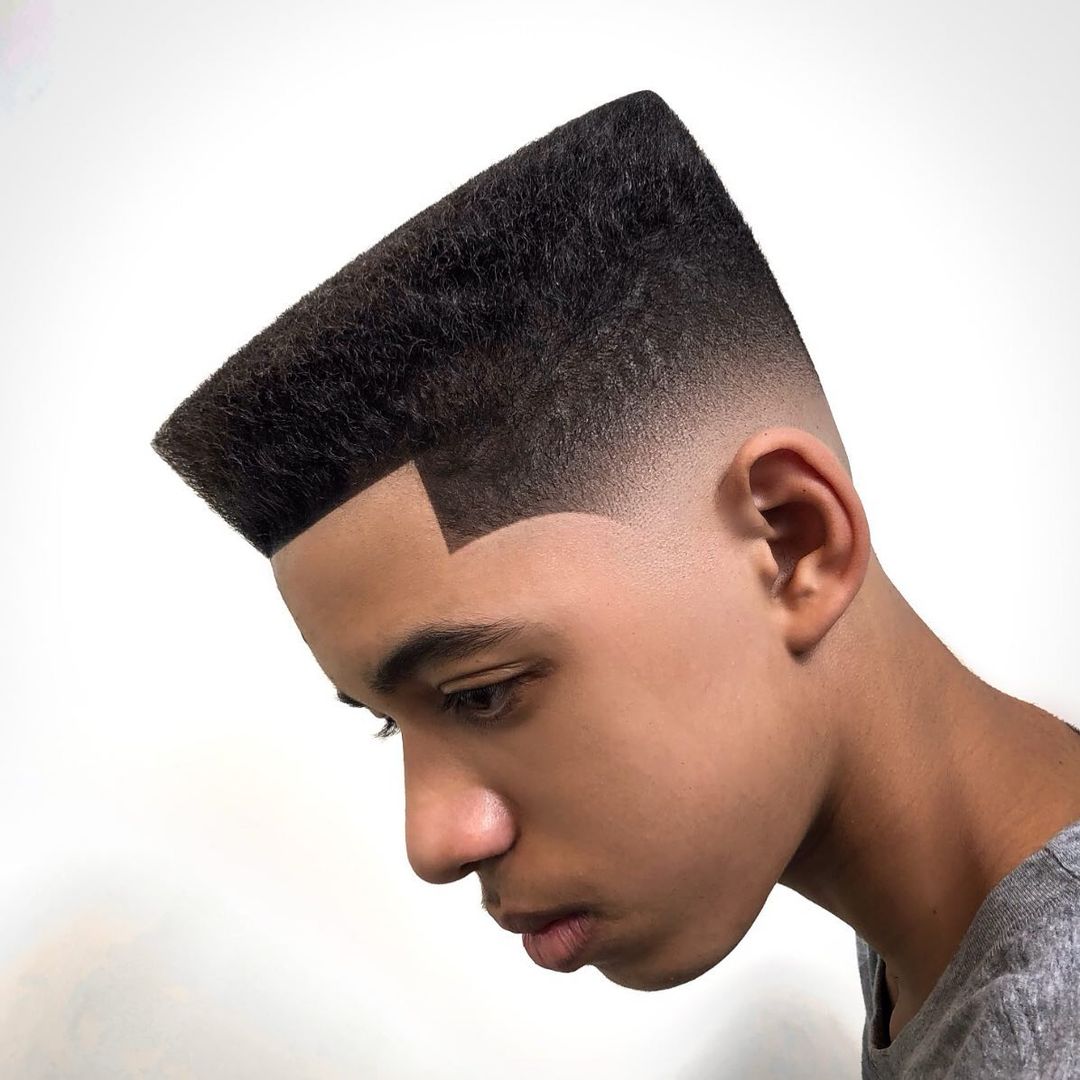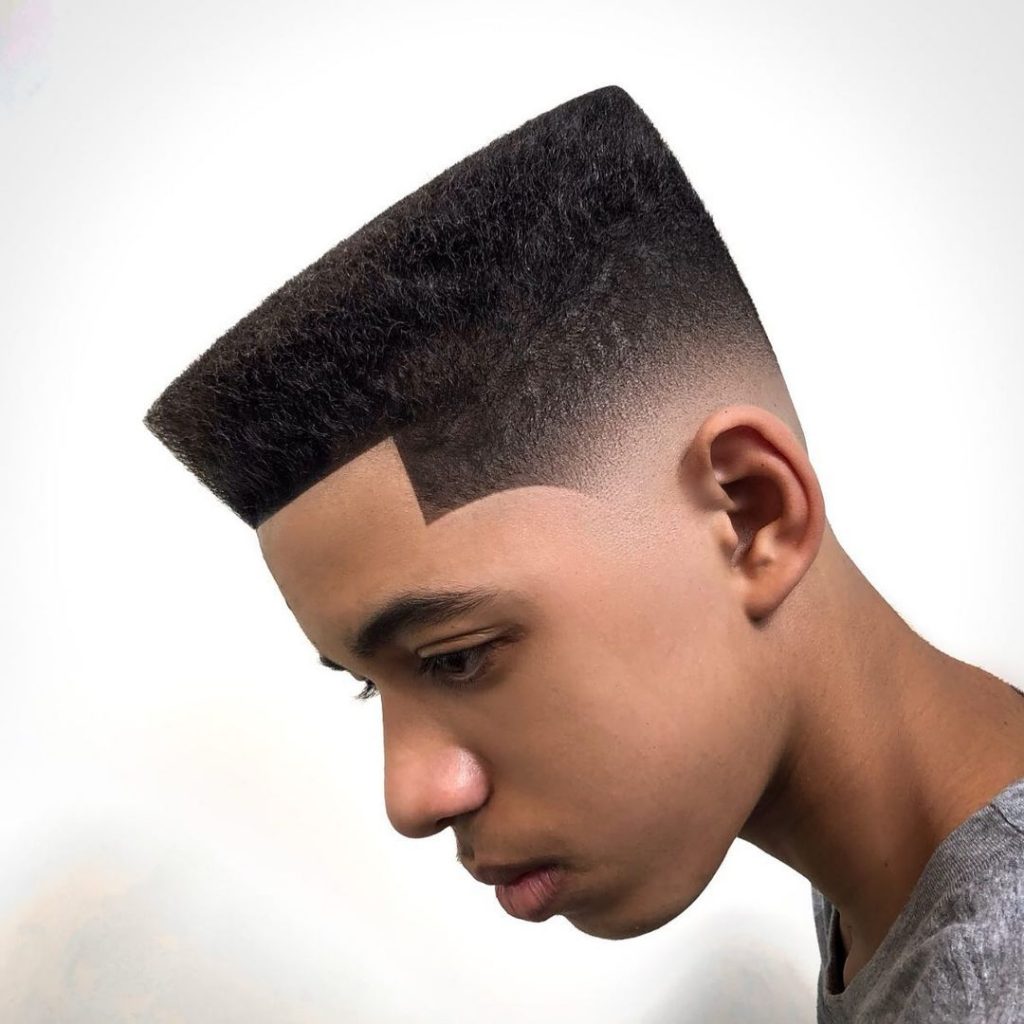 Flat Tops For Straight Hair
These flat tops for white guys build on 1950s and 1960s styles. Back them, this look would make you a "square" but today a flat top is a bold look. The style can be retro, modern, psychobilly, or even country with a mullet at the back.
Adding a full beard and some tattoos takes this short flat top from conservative to alternative.
Or make it your signature look, like Mr. B Smooth below.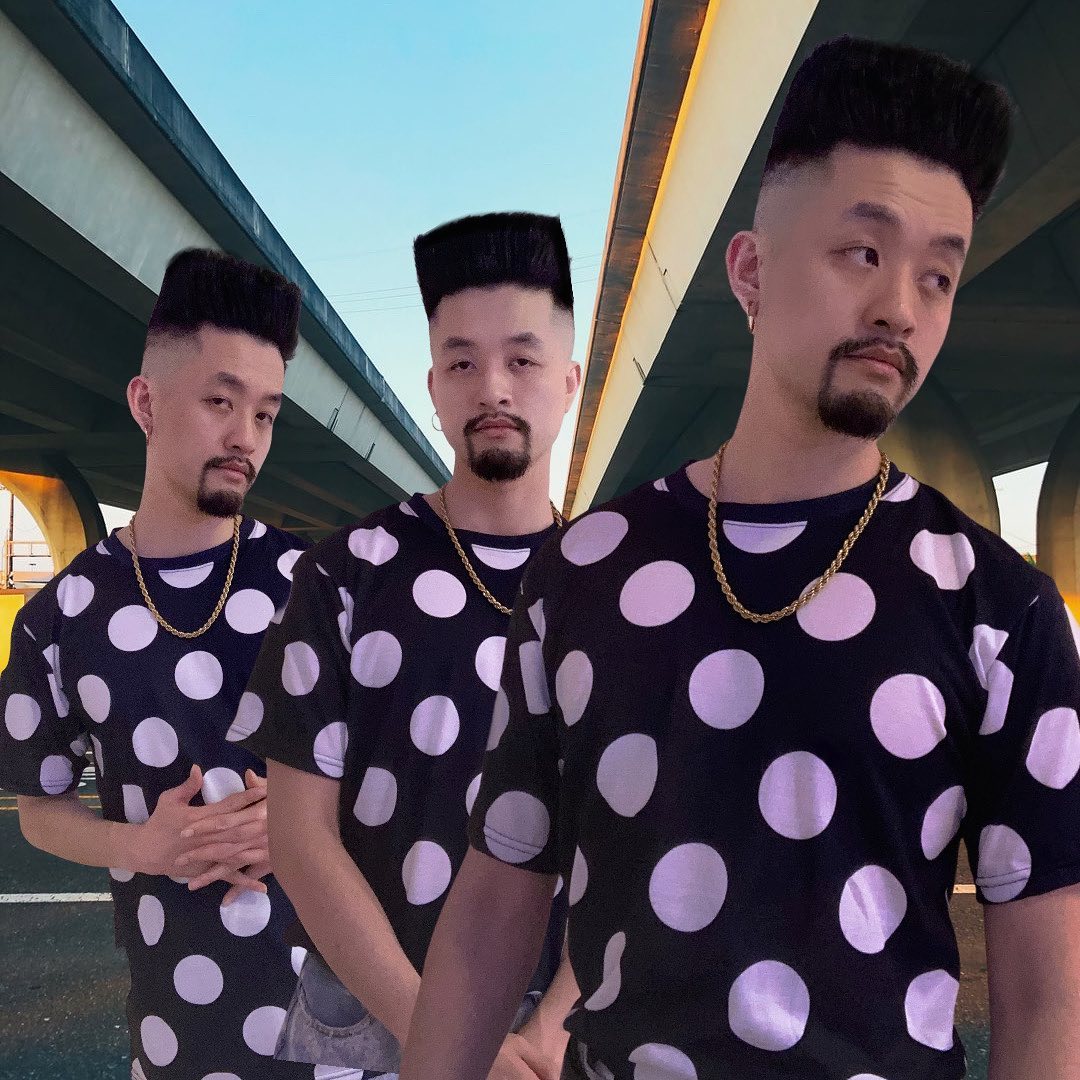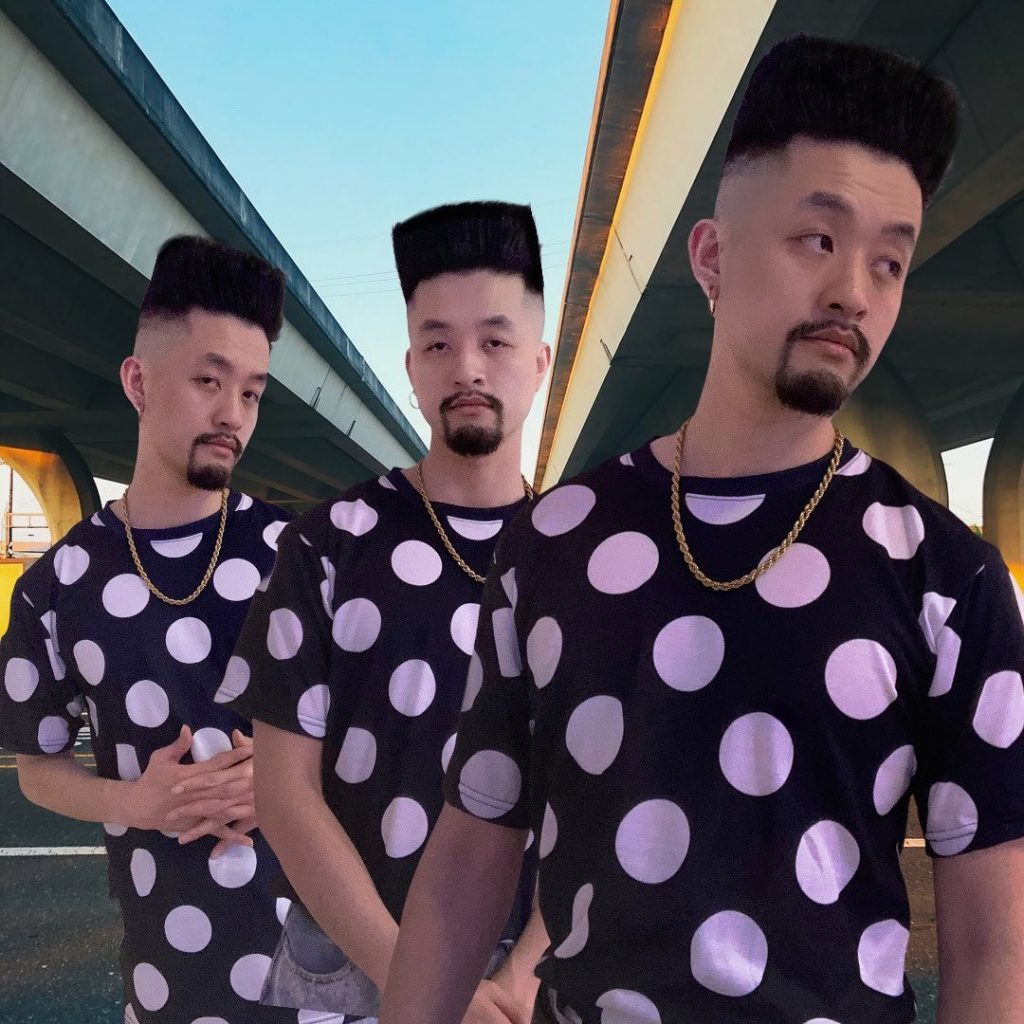 How To Style A Flat Top
The flat top haircut does most of the work for you but not all of it. Then it's about what kind of finish you want. That's the product. Pomades and gels keep hair perfectly vertical and add a shiny, textured, or matte finish.
With damp hair, rub a dab of product between hands until the palms are coated. Then work it into hair, paying extra attention to the sides and top.
Some styles benefit from some heat, especially when hair is longer than about an inch. In that case, aim the blow dryer upwards while combing up at the same time. This trains hair up instead of down.
Again, work in your favorite pomade. To get that separation, comb the front of hair up with a wide tooth comb. At this point, hair can be pulled straight up or curve the edges with your hands and the comb.
Military Flat Tops
The boxy flat top has been a military style dating back to the early 1900s. Some guys still enjoy the severe look with ultra short military flat tops.
Keep that flat deck ruler straight with regular haircuts. Every two weeks can work for these short haircuts or visit your barber every week to keep that ultra short horseshoe flat top with a bald fade from growing in.