The gentleman haircut is a classic and clean cut look. It usually has a side part but can also be combed over to one side without a defined part.
Update the gentleman with a fade haircut or modern styling. Any type of fade will work. Modern and trendy styling features height, texture or movement. The hair on top can be styled into a quiff, pomp or sweep back in addition to the comb over.
Of course, retro styles with a taper cut, comb marks and some sheen still look great. This cut can be short or medium length and also works for all hair types, including thick and wavy to curly hair.
Check out these 21 different ways to wear the gentleman haircut.
1. James Dean Haircut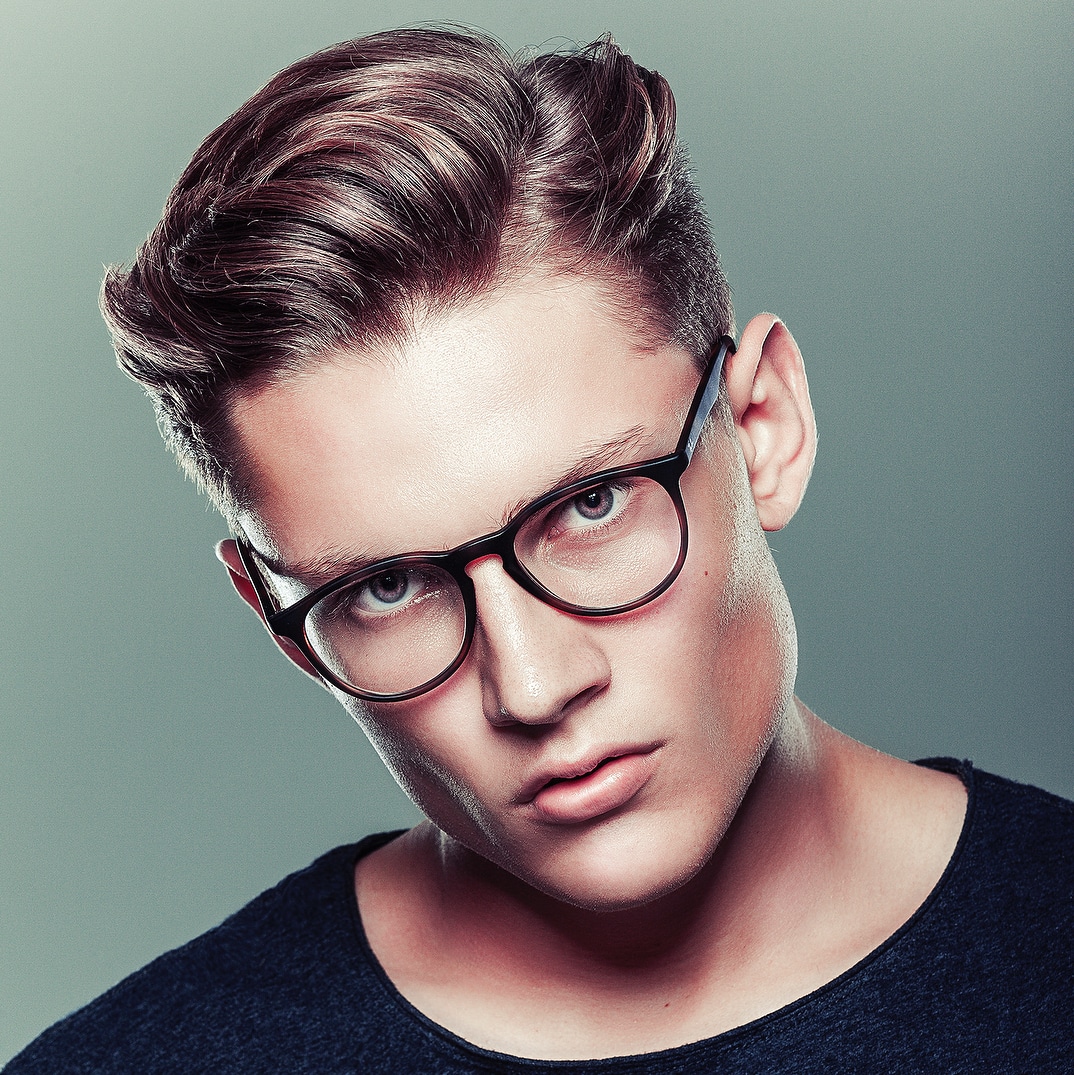 He might have played a bad boy but James Dean's hair was always good. This vintage style is back in a big way with hipsters and other stylish gentleman.
2. Gentleman Haircut For Short Hair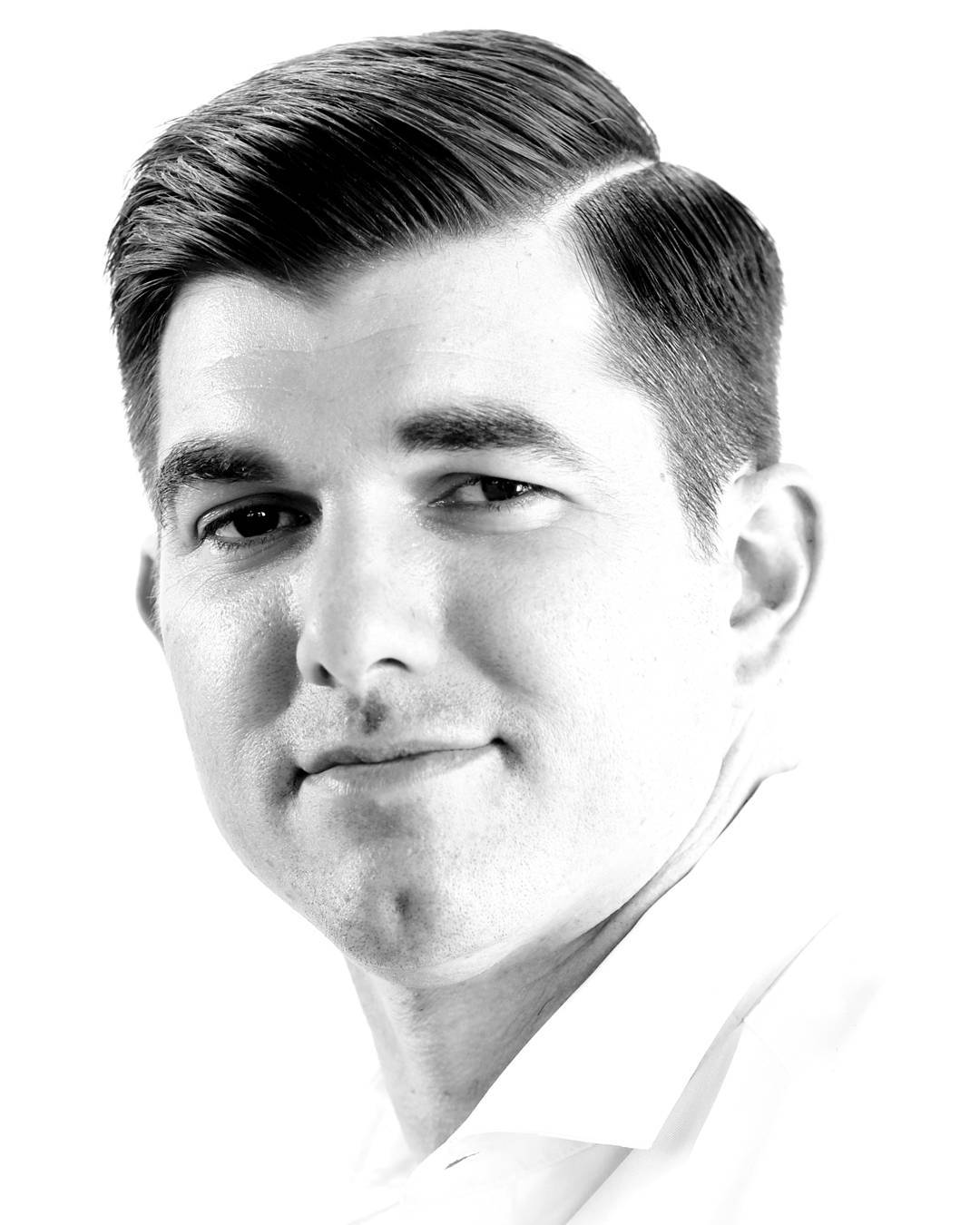 This is the classic gentleman haircut with a shaved side part for extra definition.
3. Side Part Hair + Full Beard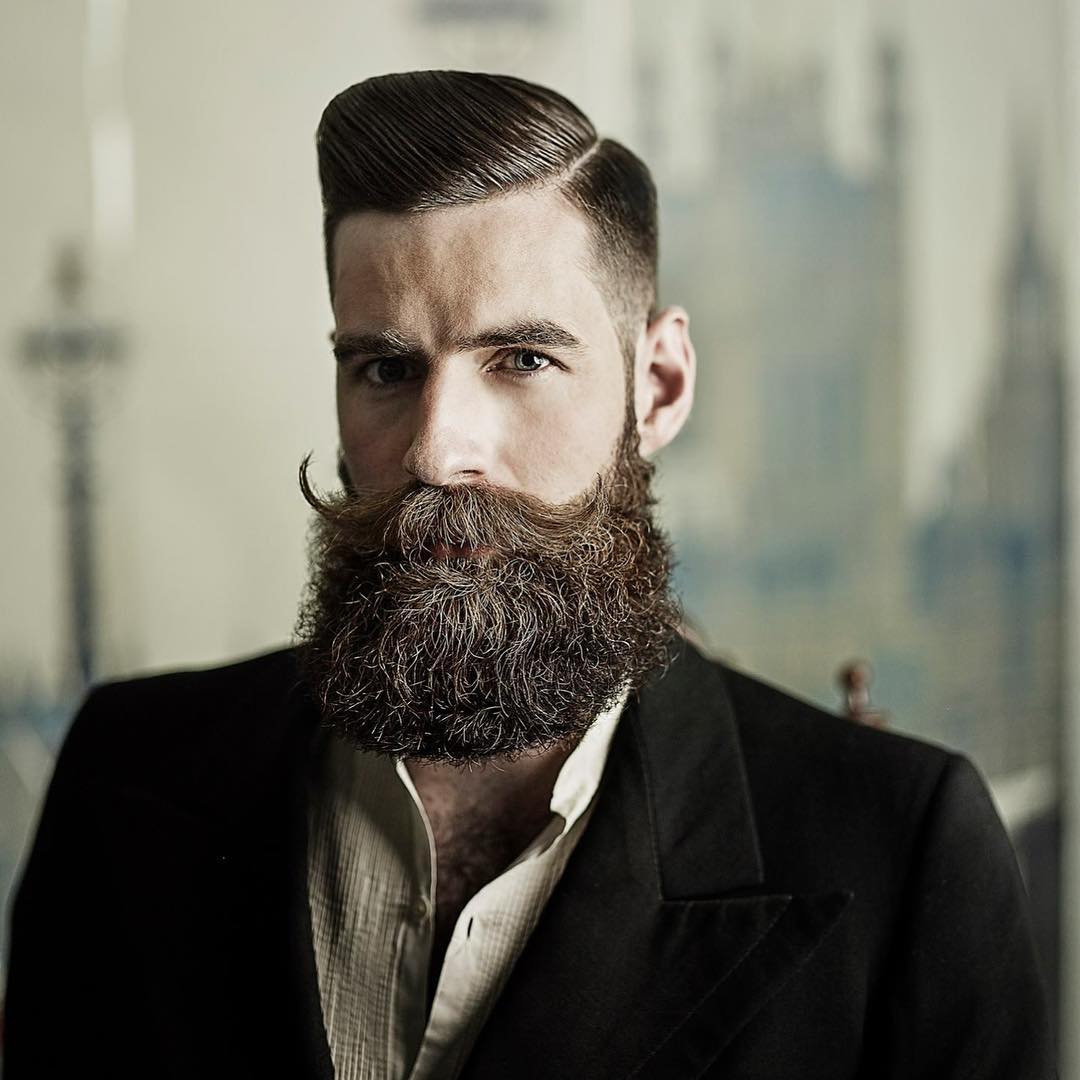 Gentlemanly style varies by era. This hipster style combines a lumberjack beard with slick vintage hair.
4. Long on Top, Short Sides and Back Haircut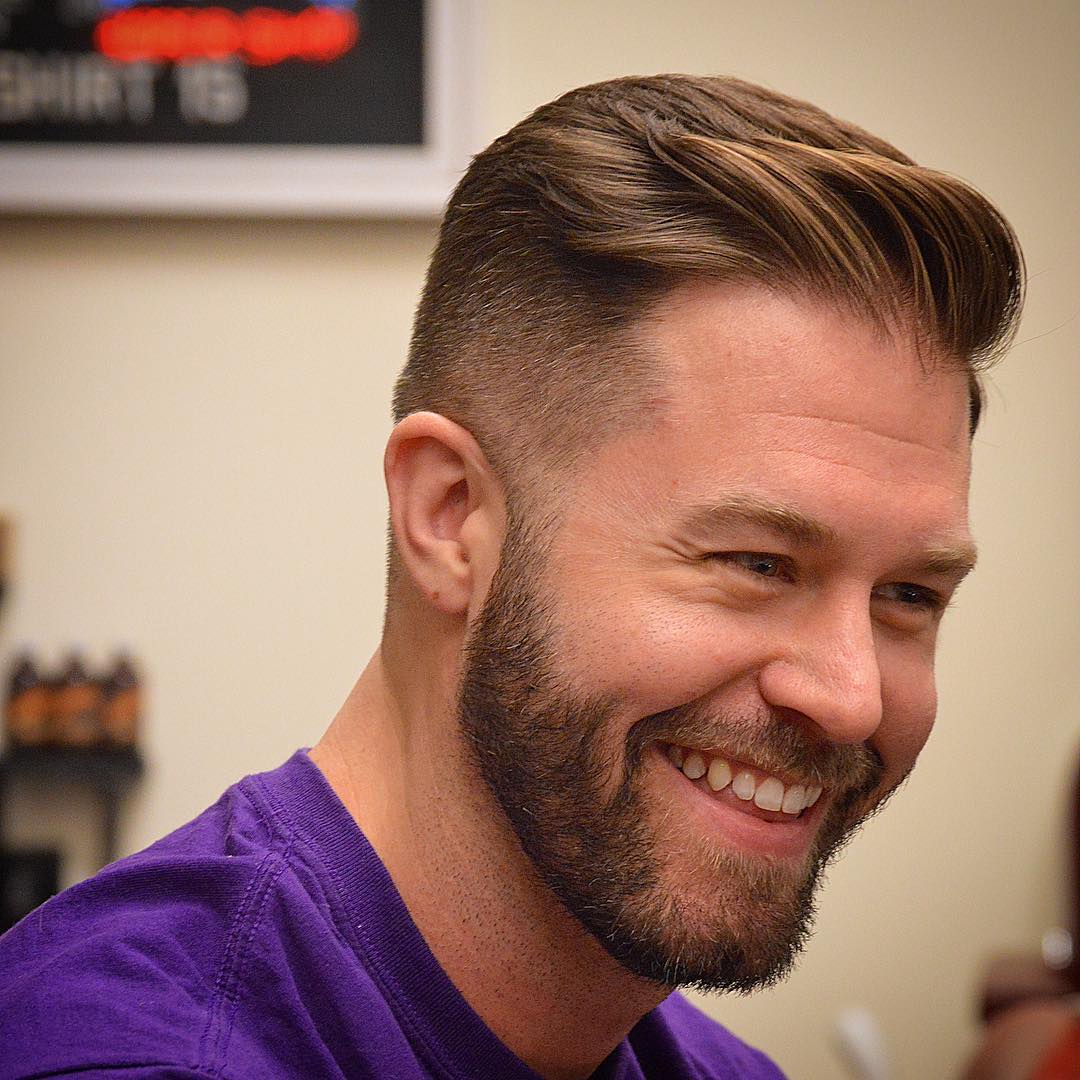 This is an easy to style way to get the gentleman look. Hair is longer on top with short sides and back. Comb a part and use fingers to create this loose style.
5. Comb Over Fade for Thick Hair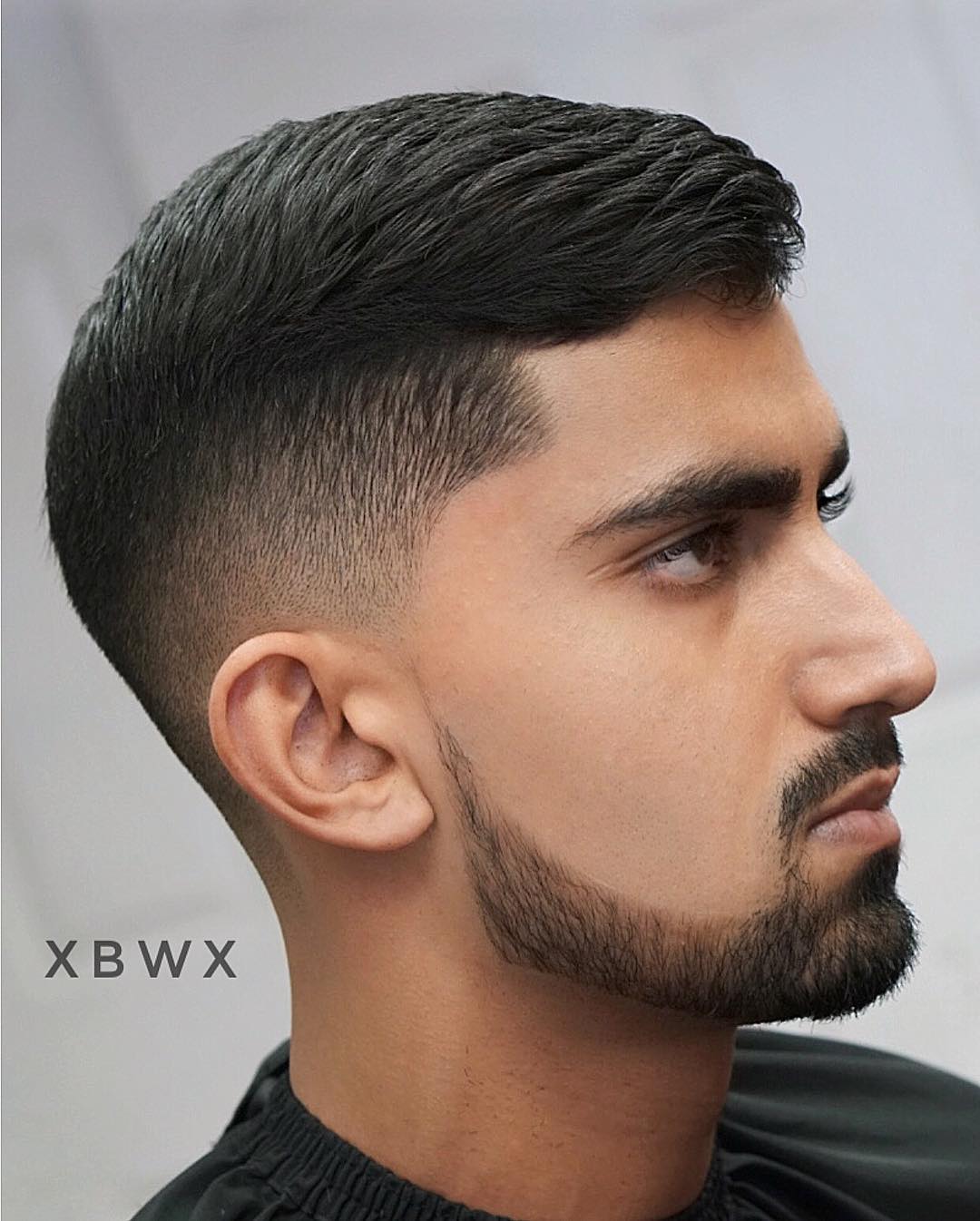 The side part haircut works for all hair types. This short version with a mid fade works well for men with thick hair. Just work in some low shine product and comb hair over to one side.
6. High Fade Haircut + Side Part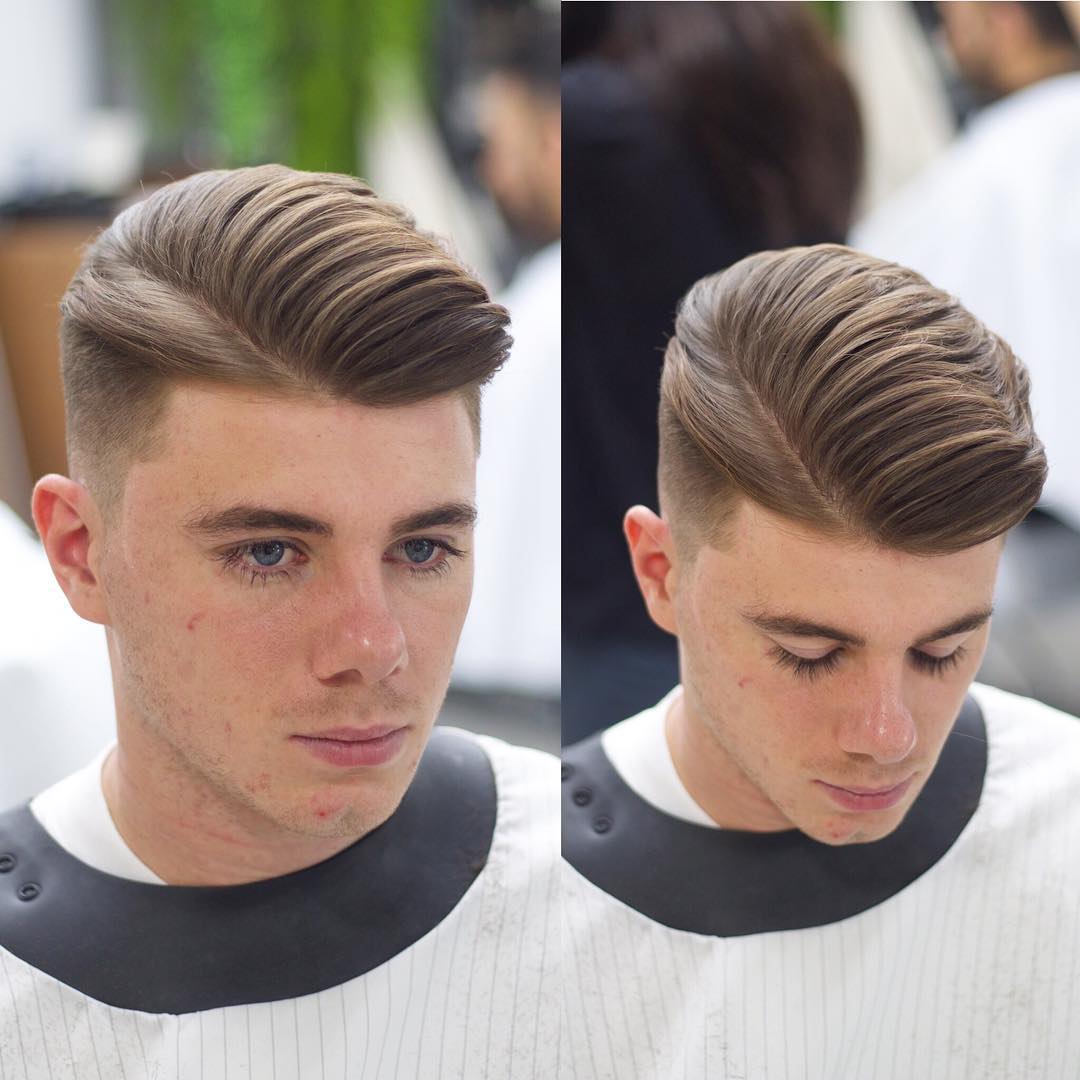 This high fade haircut with medium length hair on top could easily be combed all the way over or back. Instead, it features a side part to create a modern gentleman hairstyle.
7. Side Part Hairstyle for Wavy Hair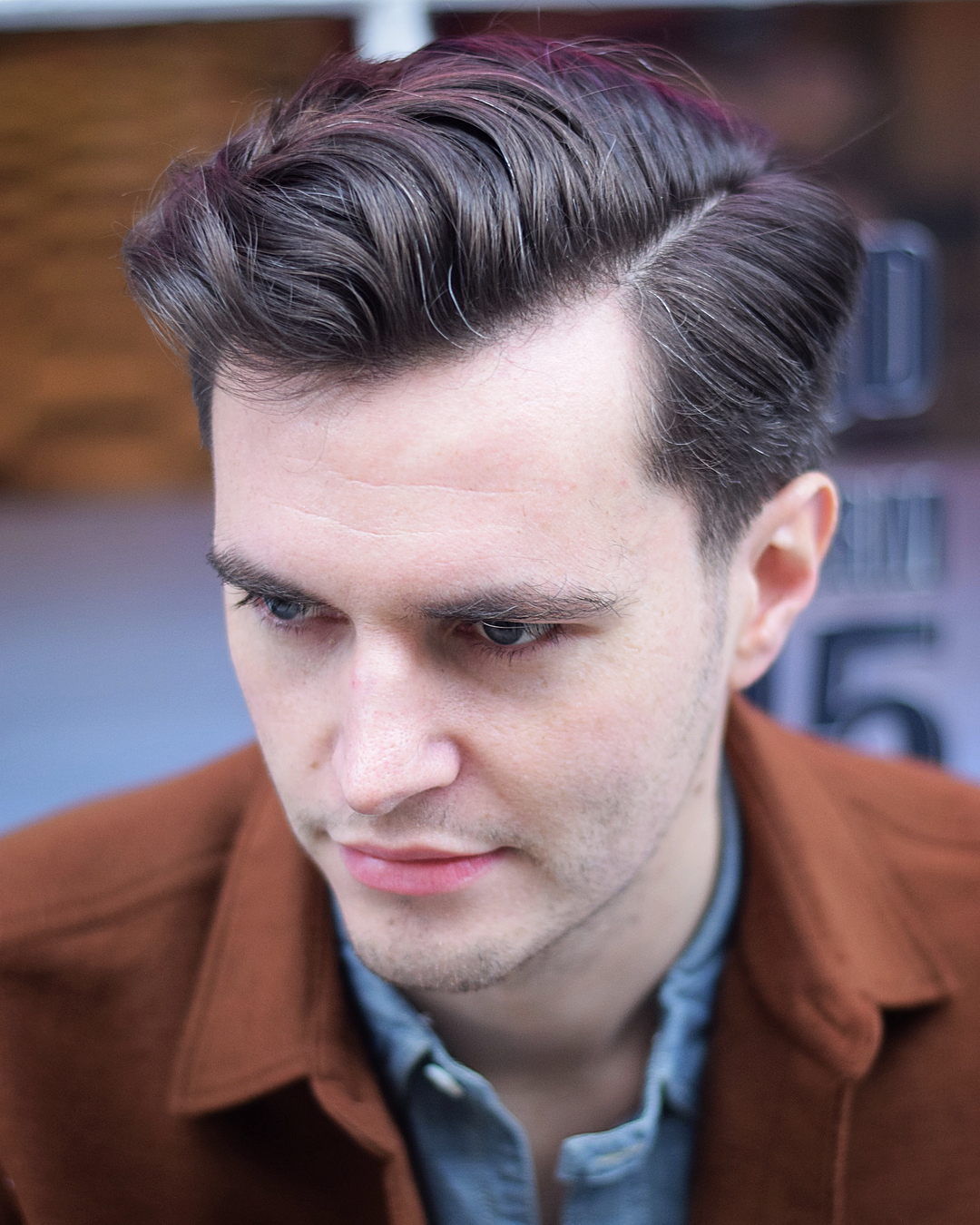 The long on top haircut works well for men with wavy or even curly hair. Sides are cut short enough to be straight while length on top has plenty of texture. Keep hair in place with a product that balances hold and definition.
8. Side Part Quiff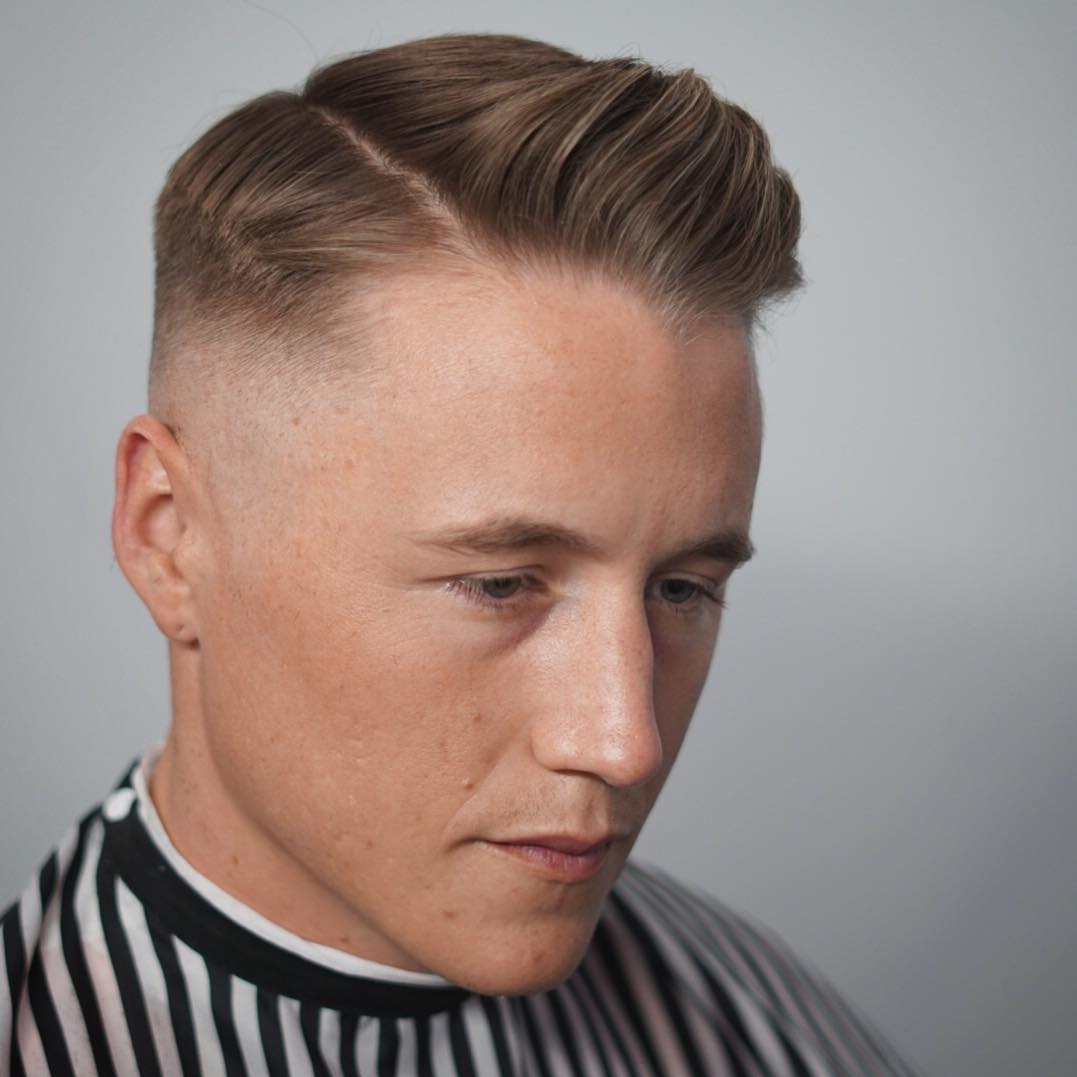 Quiff hairstyles keep coming back into style and are a cool men's hair trend. This comb over style adds a bump of flattering volume at the front.
9. Side Part Haircut + Temple Fade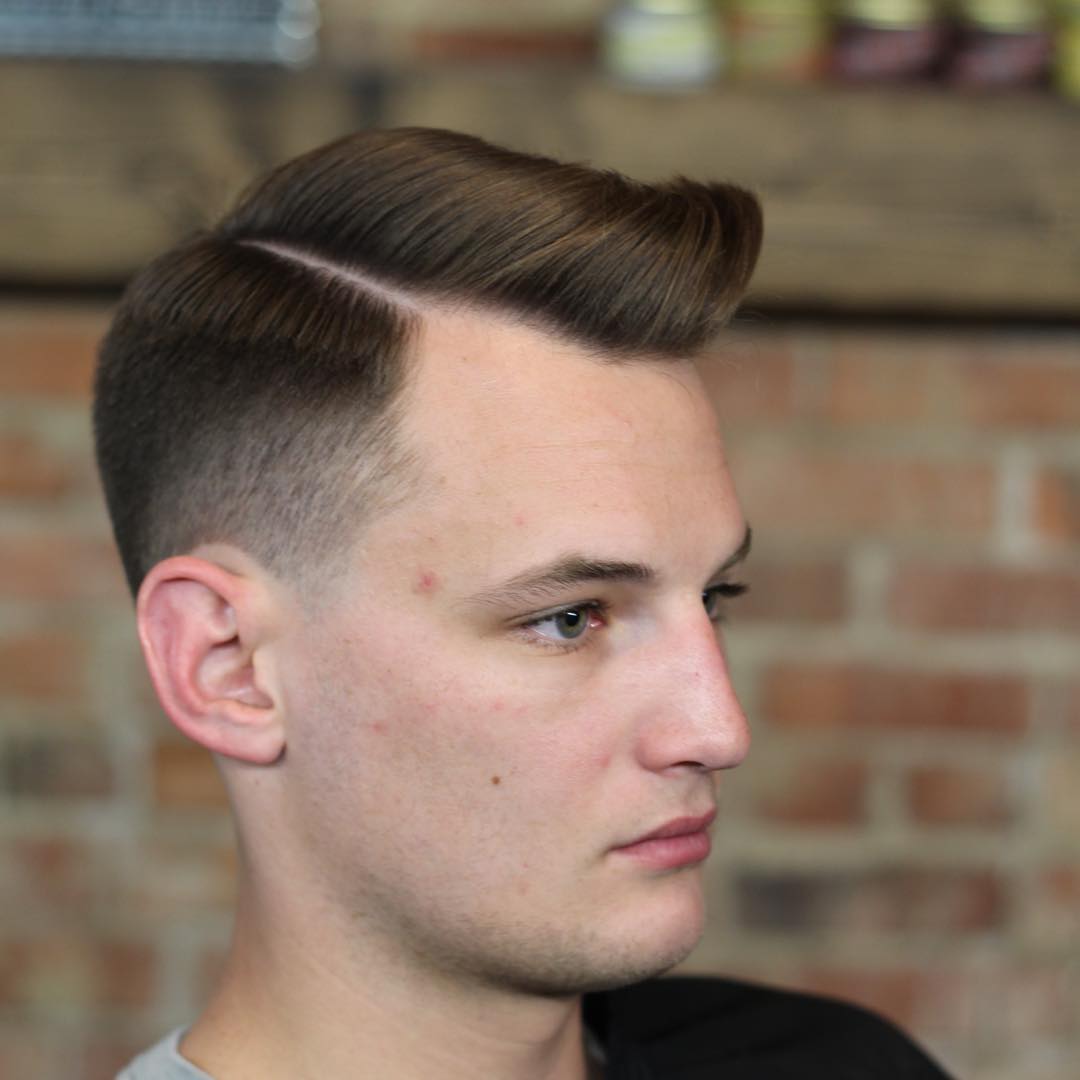 A temple fade changes the profile of this classic side part haircut.
10. Side Part Pomp + Low Bald Fade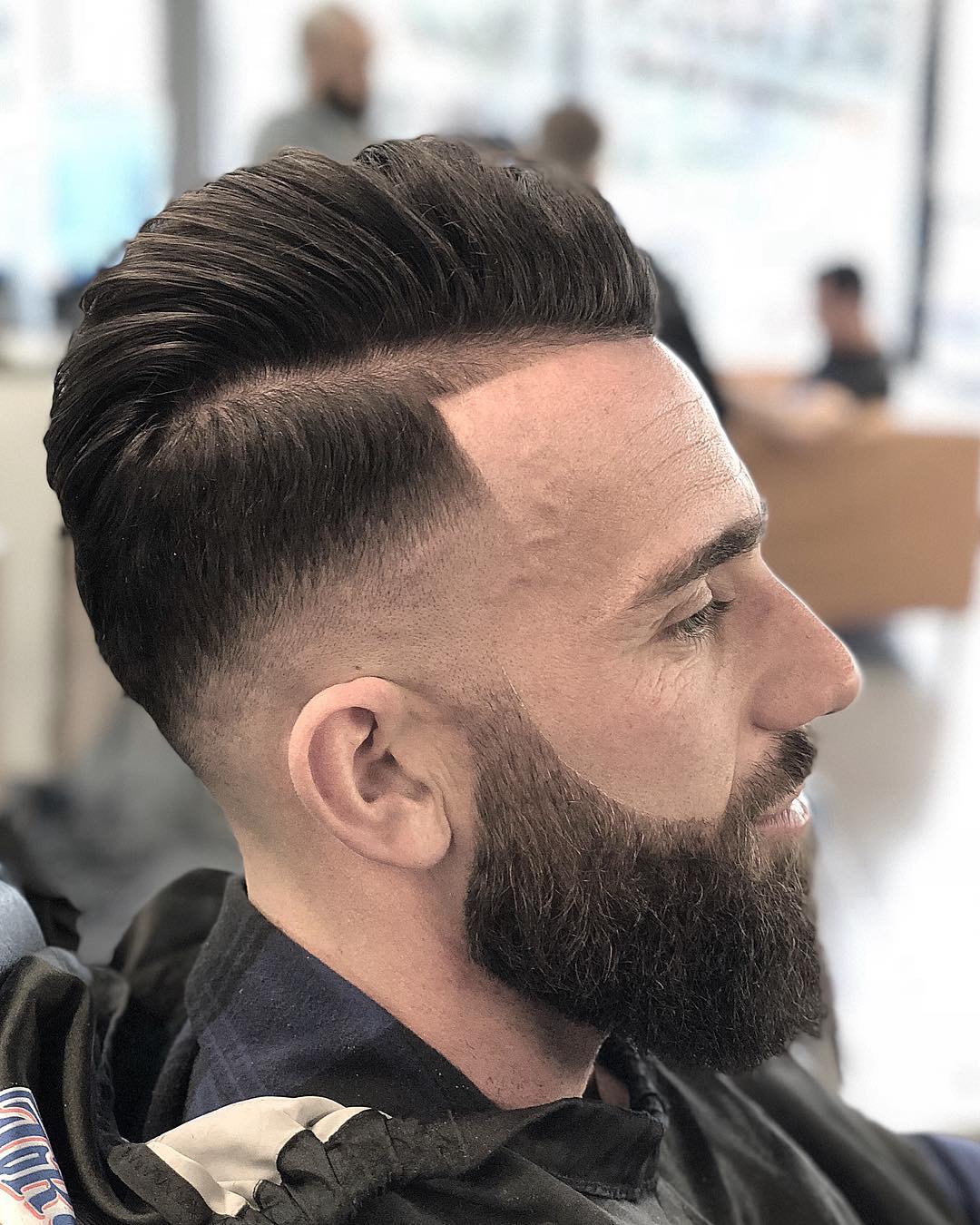 This cool way to wear the comb over fade adds enough height to create a pompadour. A low bald fade creates distinct separation between hair and the beard.
11. Sweep Back + Side Part + Mustache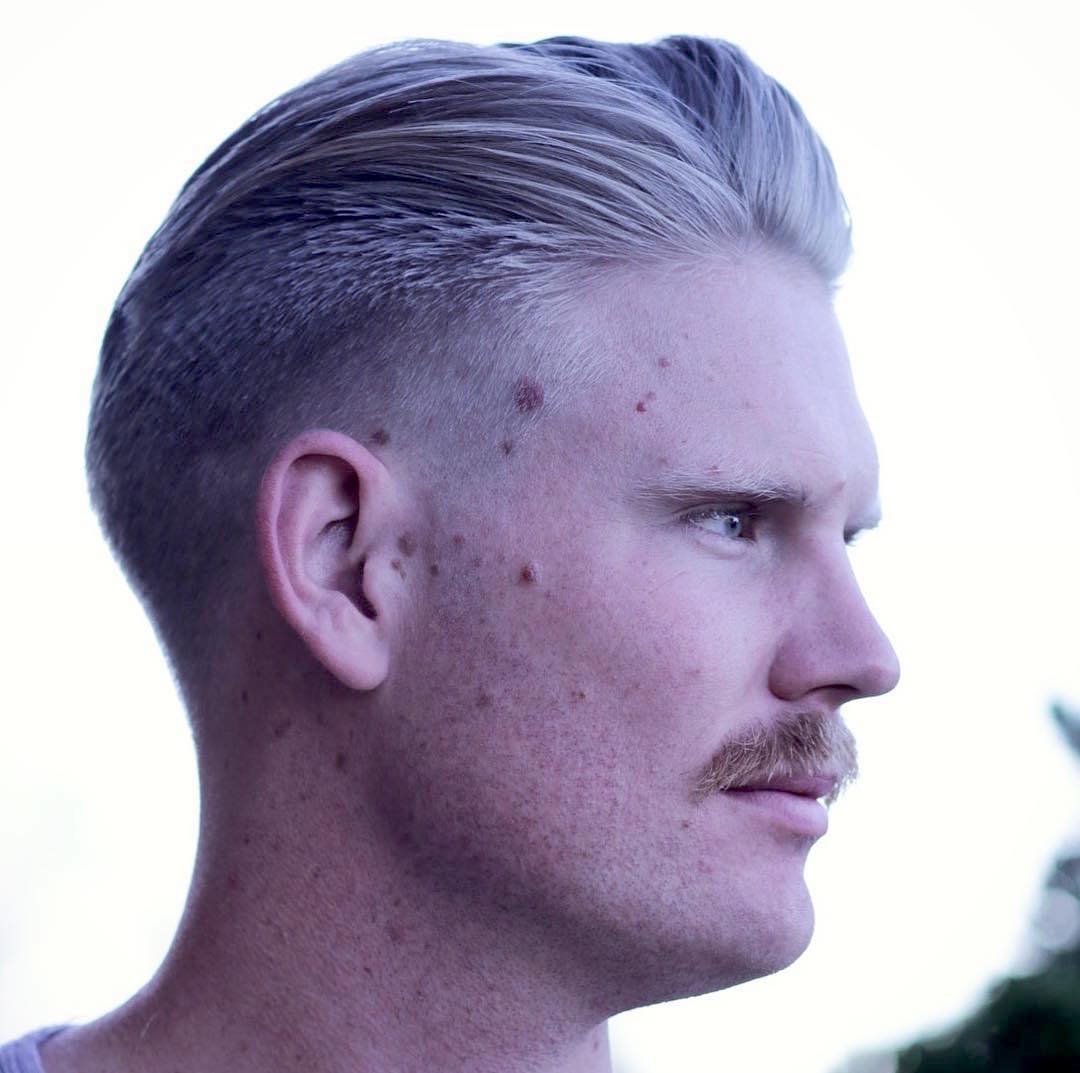 This dapper version of slicked back hair adds a hint of a side part in all that volume. A mustache completes the look.
12. Short Comb Over Fade

The gentleman haircut can be worn in a range of lengths. Here is a short version with thick hair. Styling is as simple as coming hair at the hairline up and the rest of hair to the side opposite the part.
13. Side Part + Burst Fade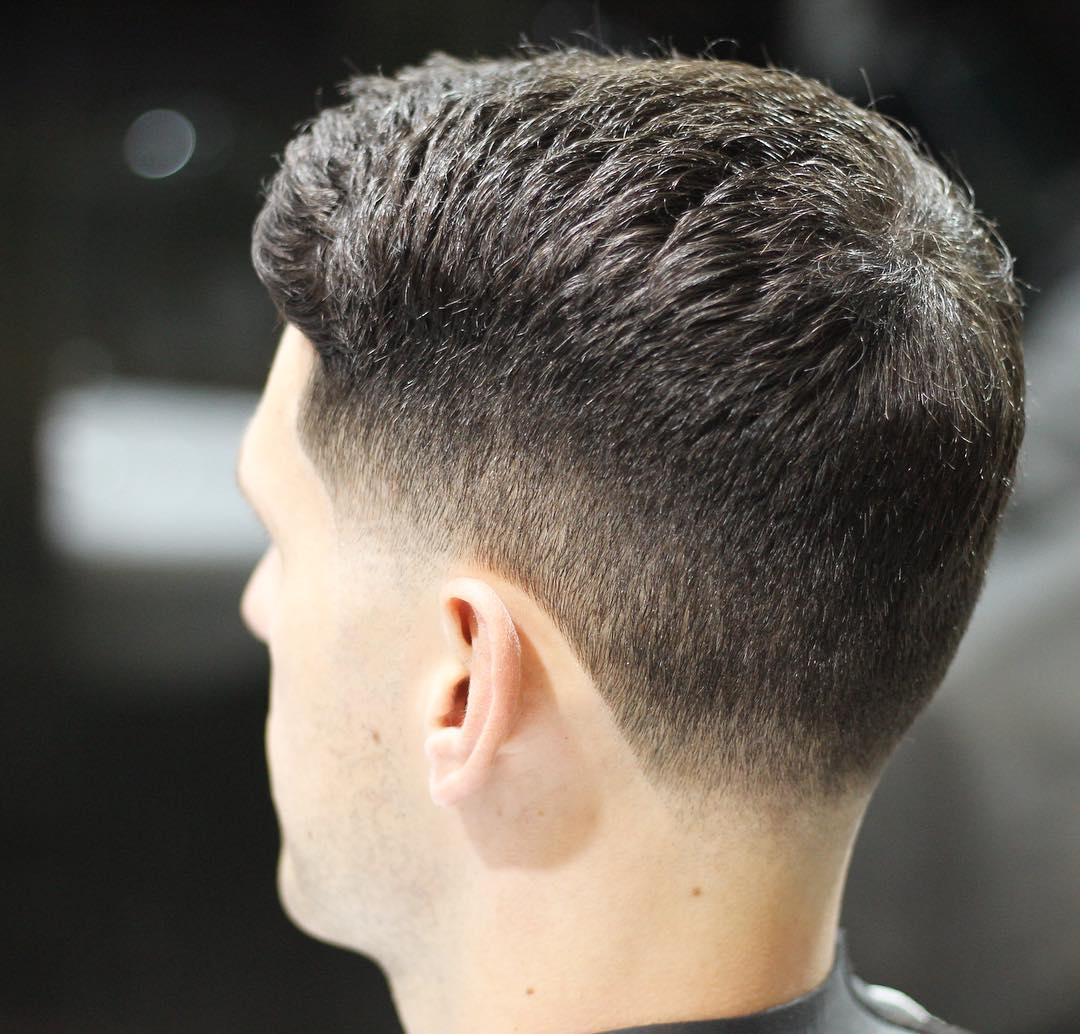 This cool side part haircut has a burst fade that cuts hair ultra short behind the ear plus a tapered neckline and sideburns.
14. Comb Over + Quiff + Line Up

This fresh haircut combines a fade and line up and comb over haircut styled up into a quiff at the forehead.
15. Comb Over + High Fade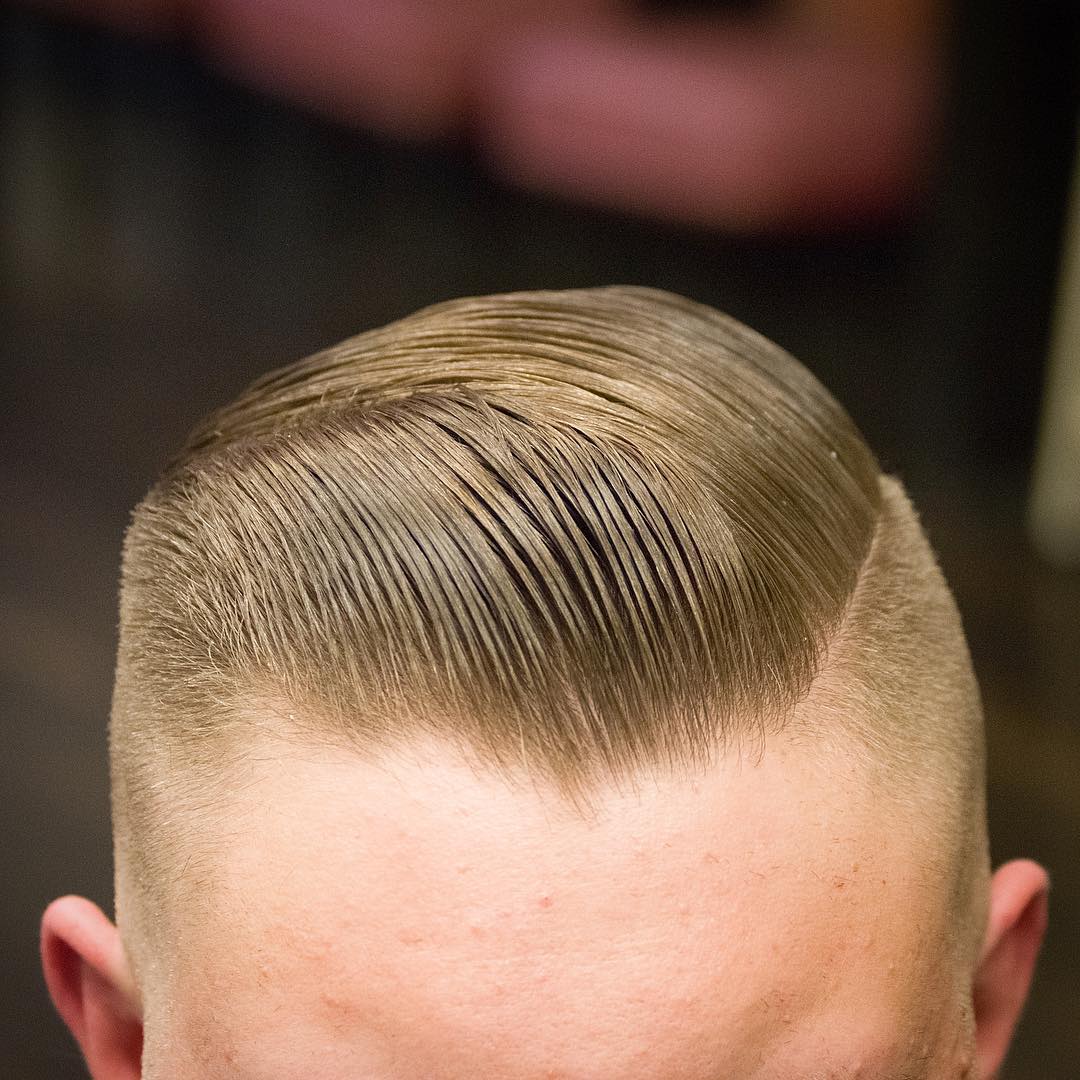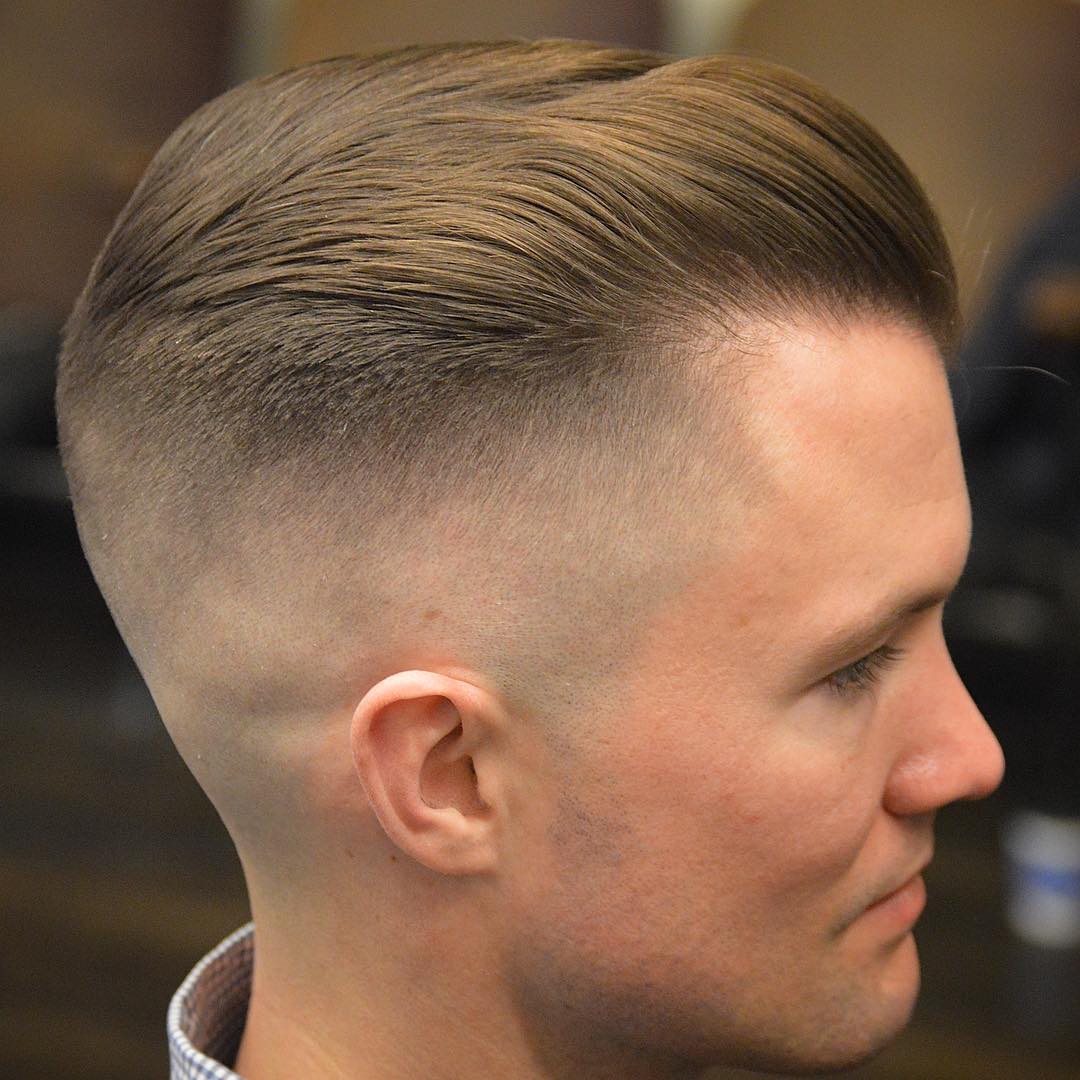 This retro classic comb over haircut styled with Victory Crown Matte Pomade will stay in place all day.
16. High Fade Haircut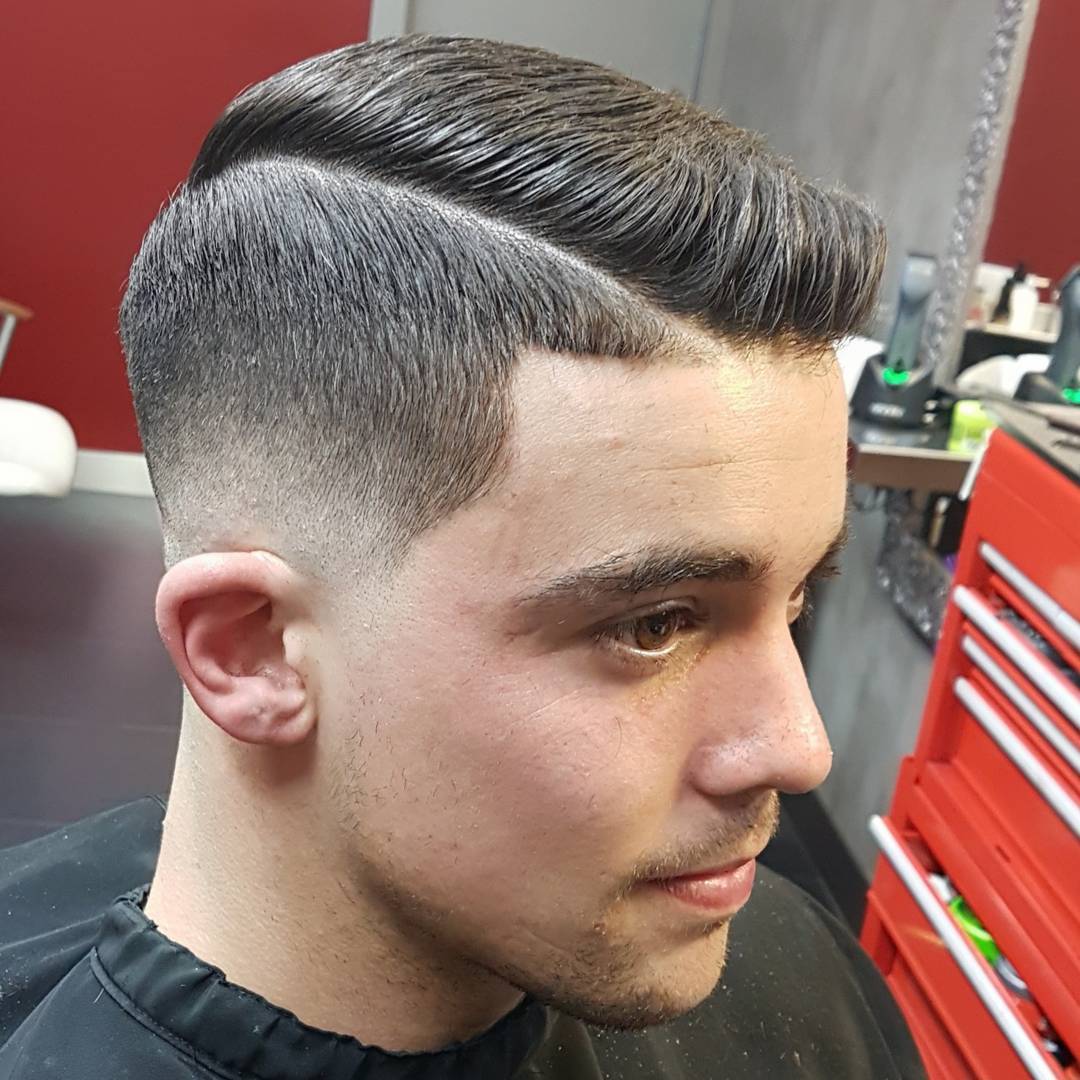 This high fade haircut is short all the way up to the part. Thick hair is styled up and over.
17. Textured Side Part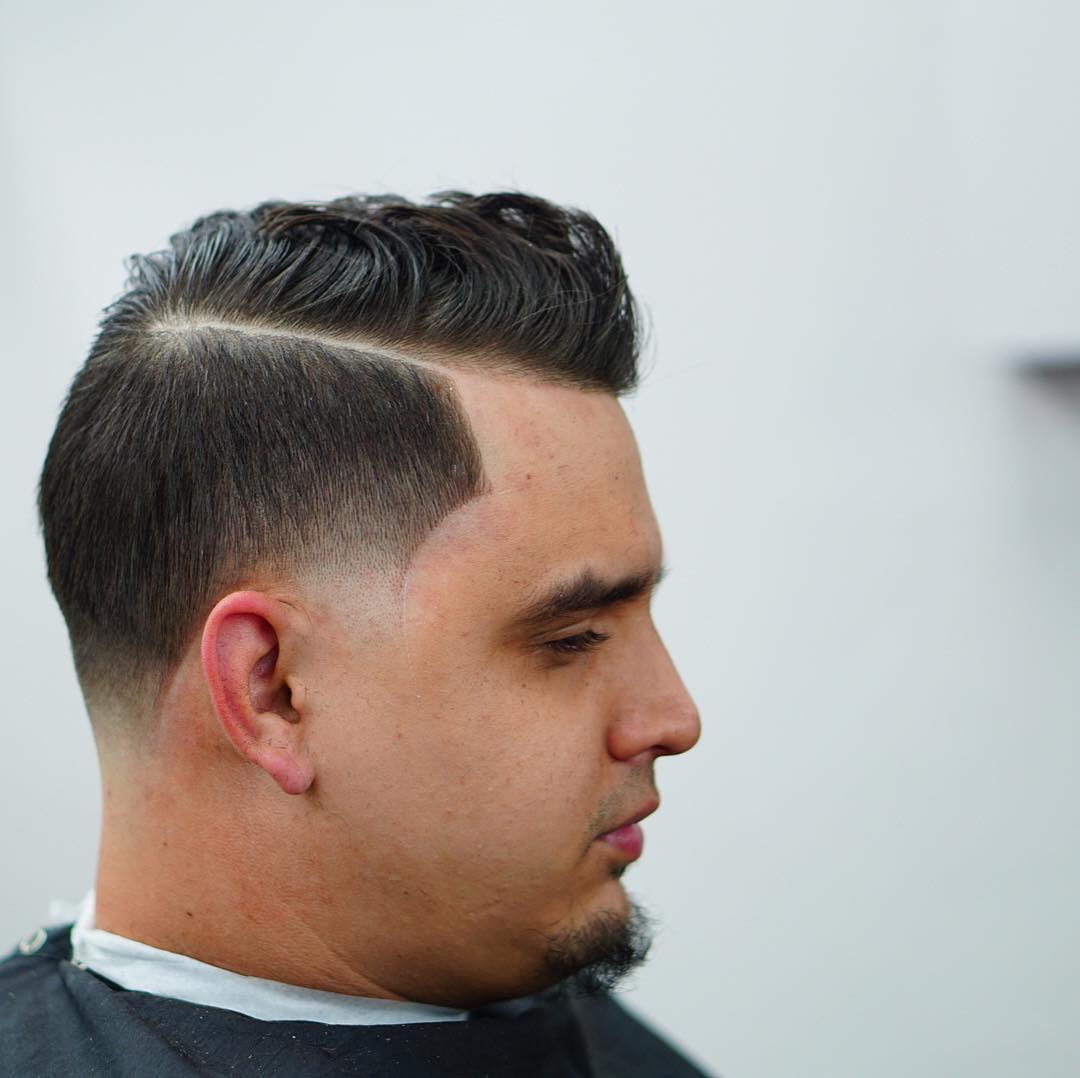 This cool cut contrasts tousled texture on top with short sides and clean cut edges.
18. Slick Side Part + Low Bald Fade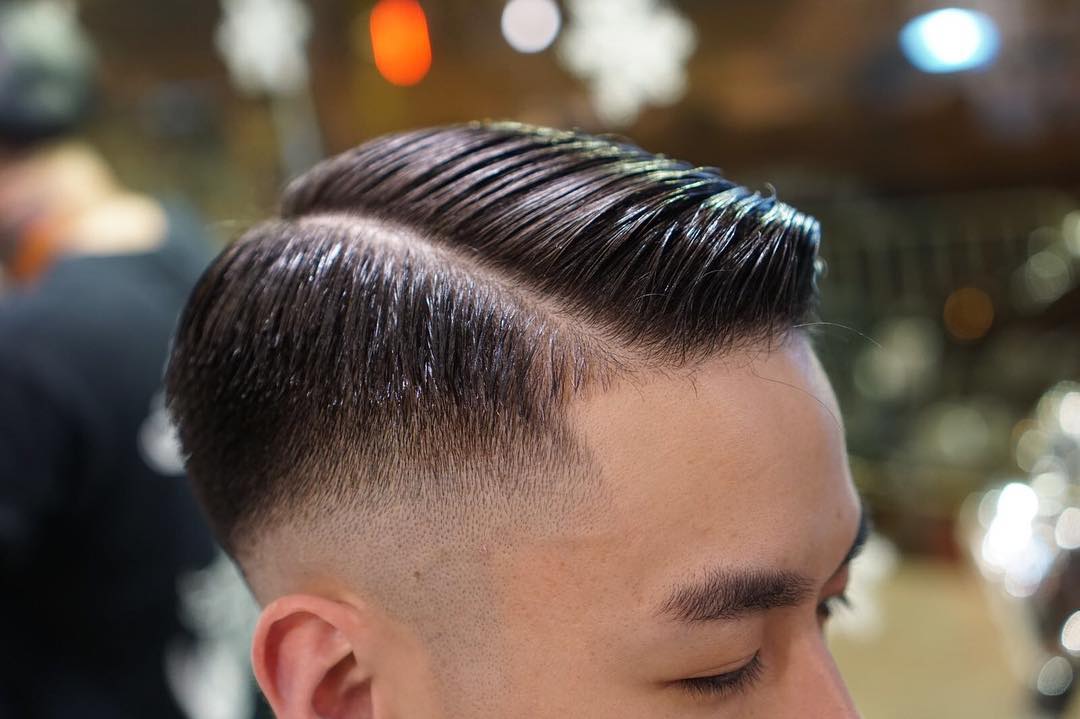 This slick side part with plenty of pomade tames thick or coarse hair. A skin fade raises the hairline and makes hair appear even darker and thicker up top.
19. Textured Comb Over

This look is on point right now. Hair is medium length on top and styled with volume and texture. Sides are short with a low bald fade.
20. New Hairstyles for Men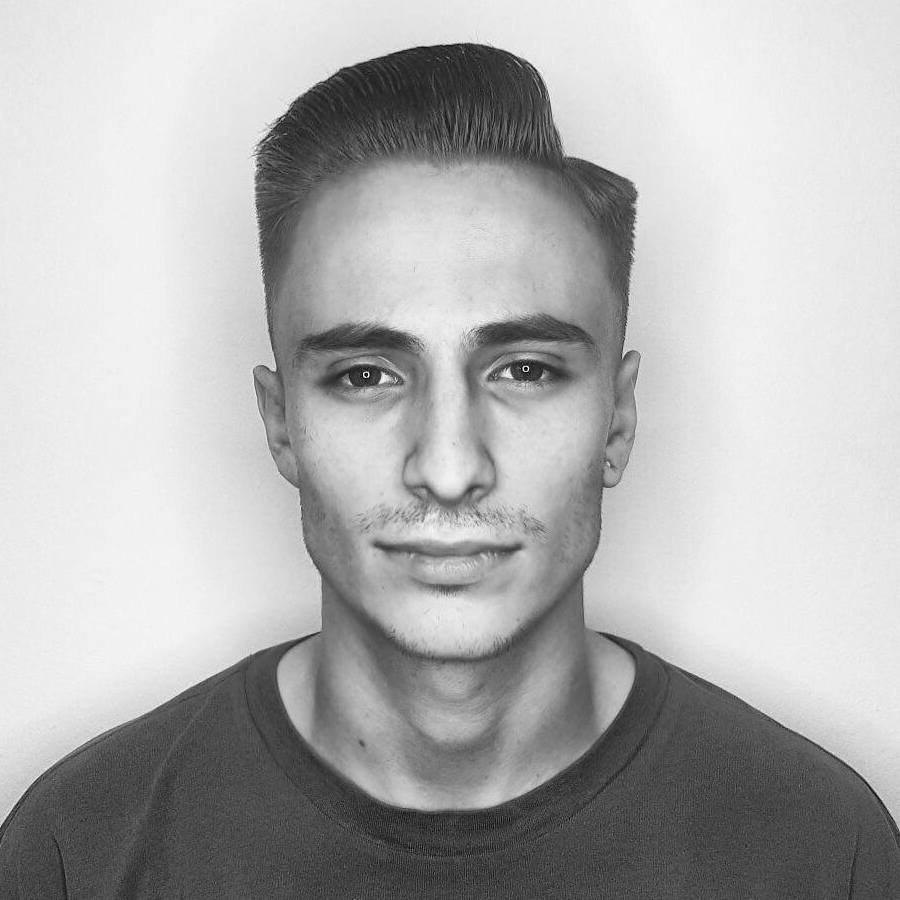 This asymmetrical look exaggerates the different sides of a side part haircut.
21. Gentleman Haircut for Curly Hair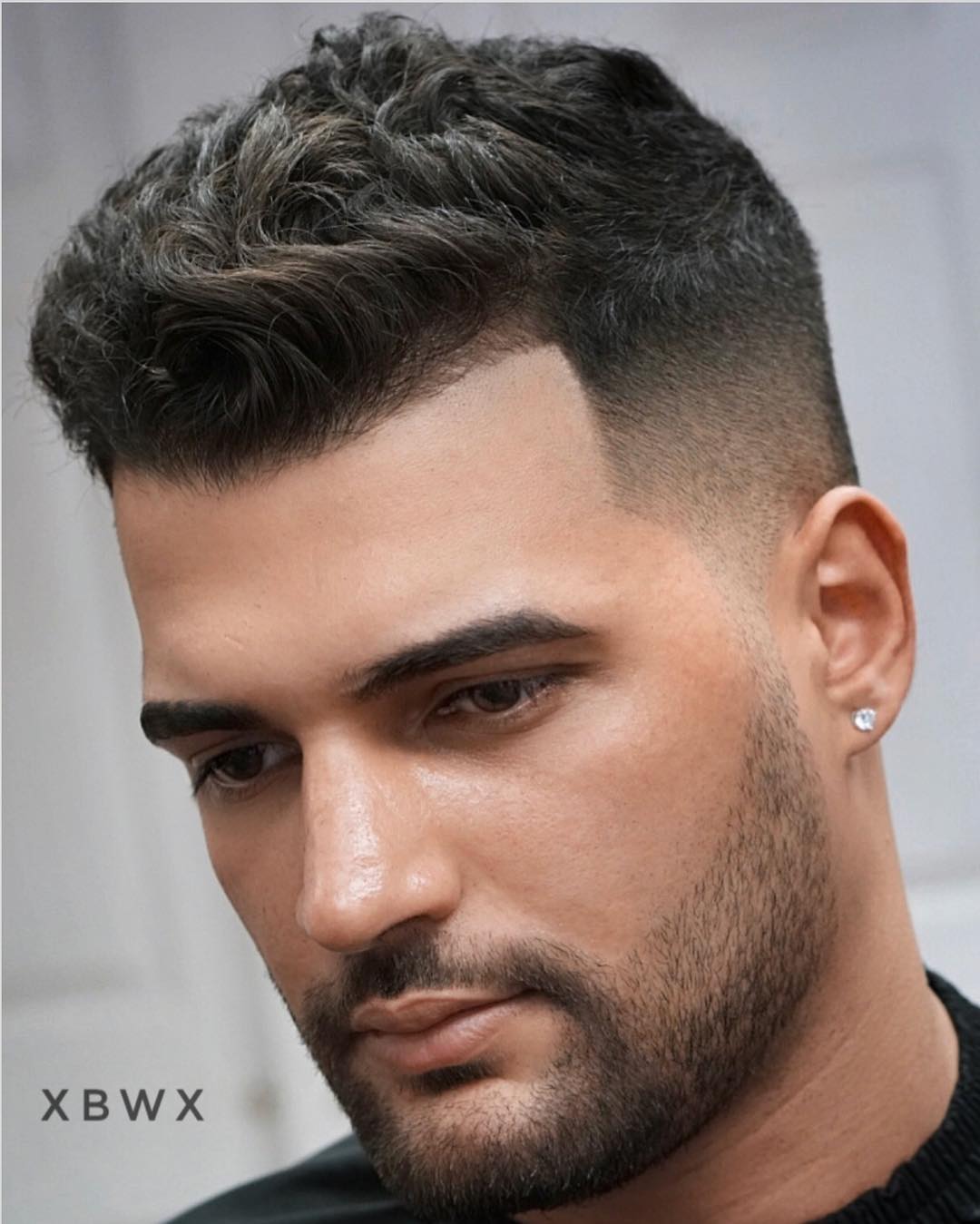 This part-free haircut has enough length to bring out some texture. The stylish and clean cut style looks great at work and play.