Getting ready for a wedding is much simpler for guys than for the ladies but there is still preparation to be done. After deciding on the formal wear ensemble and bachelor party location, the last detail is hair. Check out these pictures for 7 good hairstyles for men to wear at weddings that work for the groom, groomsmen, and guests.
There is no need to do something different with hair for a wedding. If you have short hair, wear it short. If you have long hair, wear it long. Even as the groom, you want to be comfortable and look like yourself. Either way, just make sure everything is clean and groomed.
A visit the barbershop can be a good pre-wedding activity for a group of guys, either right before the event or that weekend. Some barbershops offer group deals, are open late, and serve booze, especially in Vegas. Cash in on a straight razor shave or beard grooming for the complete package. If you want to try out a new formal hairstyle, this is an opportunity to hair professionally styled.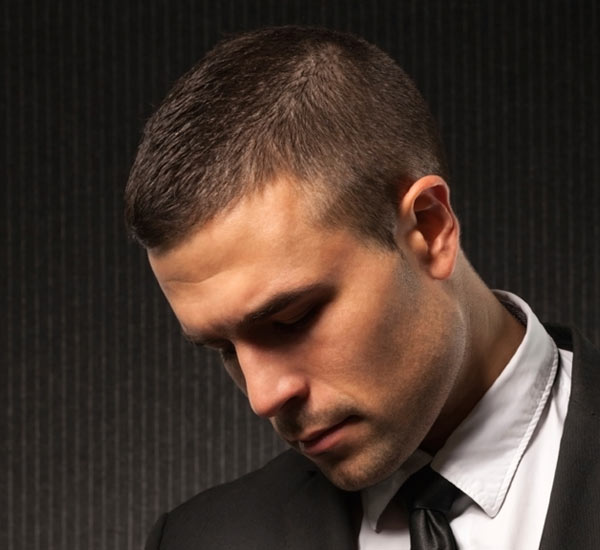 Starting with the shortest men's hairstyle, the buzz can be a formal hairstyle. Trimming hair so it is a touch longer on top than the sides gives the cut more shape. Or square the hairline with a line up.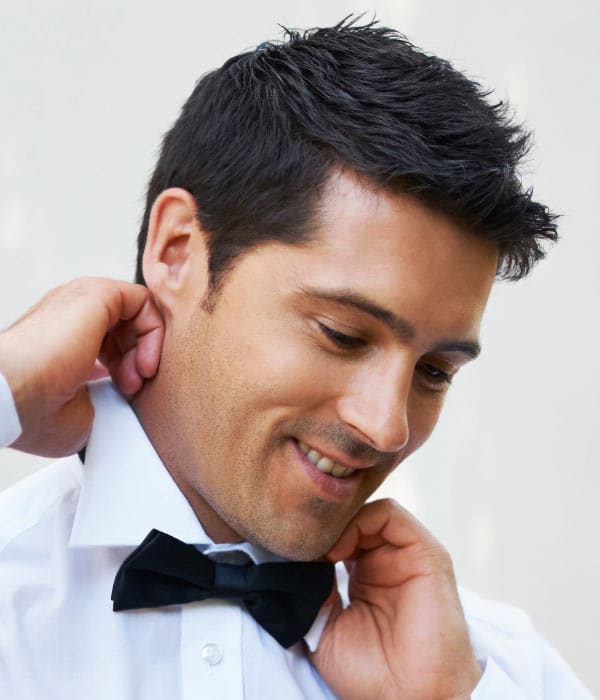 Short hairstyles are easy to style for everyday and special events. This is a classic look that works for every occasion. Just work a dab of light to medium hold product through almost dry hair and work hair up with fingers to add volume and texture.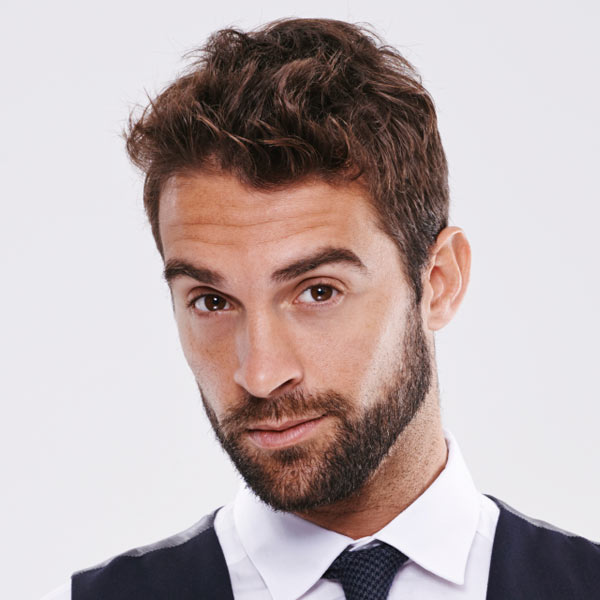 If your style is tousled and textured, stick with that. Plenty of male celebrities choose the messy look for the red carpet so it's a proven formal hairstyle. This wedding beard is also freshly groomed so hair is one length all over and it blends well with sideburns.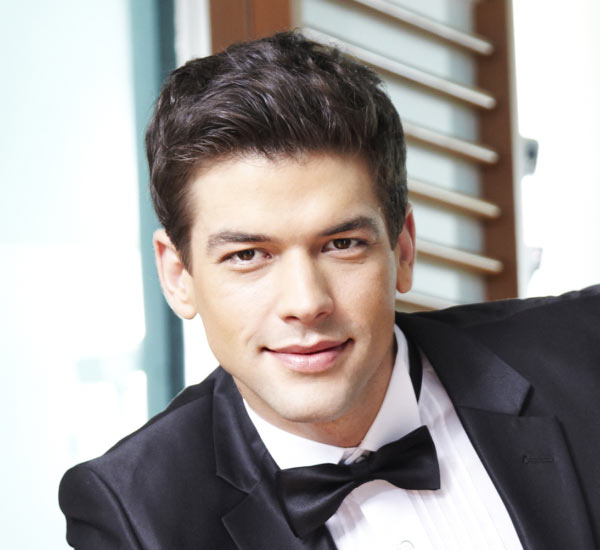 For a formal men's hairstyle for short hair, try this almost slicked back hair. The style has a similar silhouette as the slick back without the length. To style, work hair up and back. A blow dryer can help get more volume and achieve a long lasting look.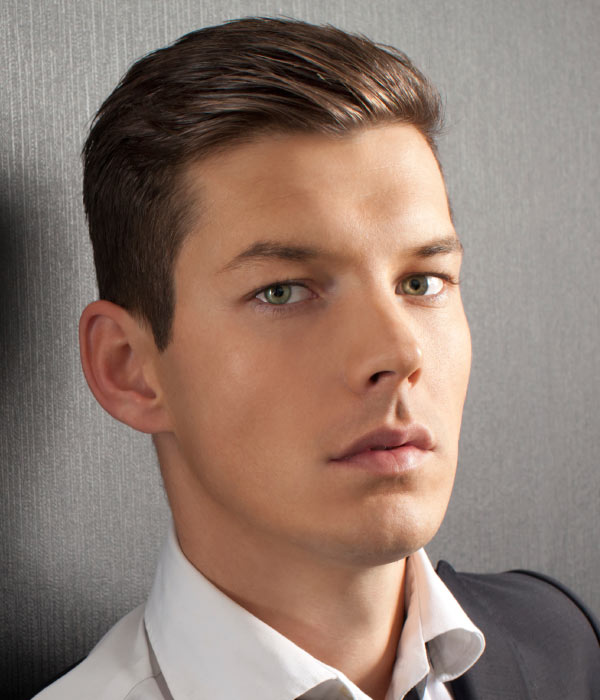 Of course slick hair is one of the most common formal hairstyles. It's preferable to use a matte product that won't show up shiny in wedding photos though. If this look is new to you, get the right haircut and product to practice with a few weeks before the wedding or have a barber or stylist do it for you on the big day.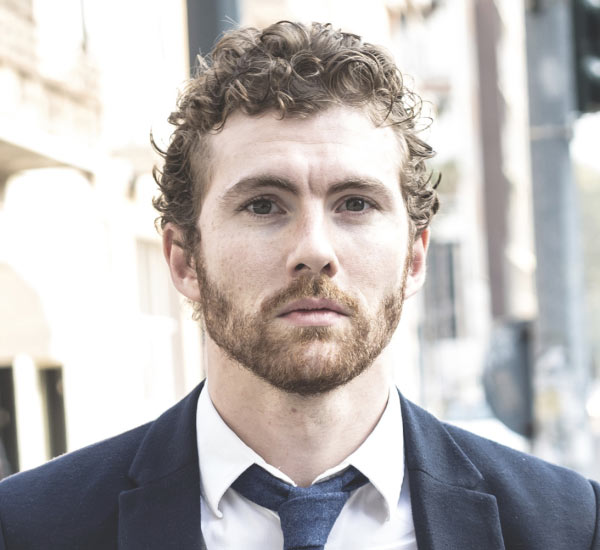 Always wear that curly hair proudly. This short curly cut has just enough length to reveal curls without getting into fro territory. Work a curl cream through hair to define curl and fight frizz.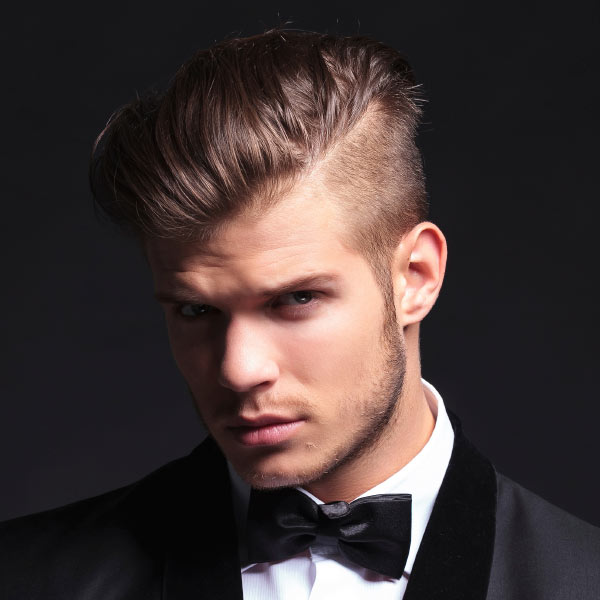 There is no reason not to wear a men's hairstyle trend to a wedding. Here's an undercut styled for the tux with matte slicked back hair for a classic cut with modern edge. It looks cool today and years later will still look awesome in photos.
For guys in formal wear, hair is one of the few ways to distinguish yourself so have fun with it. As long as you are clean and clean cut, every hairstyle can be suitable for a formal occasion.