Thinning hair is one part of hair loss. Before the temples and crown go bald, hair begins to thin out, gradually leaving more scalp visible. In addition to being sparse, thin hair also tends to become finer.
It's not as bad as it sounds. These haircuts for men with thin hair go a long way to minimize the appearance of hair loss by making hair appear fuller. It's a combination of the right cut plus styling that enhances texture and volume.
There are a few men's hairstyles that are the best options for balding men and receding hairlines. These include the classic Caesar cut, slicked-back hair, and spiky hairstyles.
Here are some short and medium length men's hairstyles beef up the appearance of thin and thinning hair.
1. Messy Hair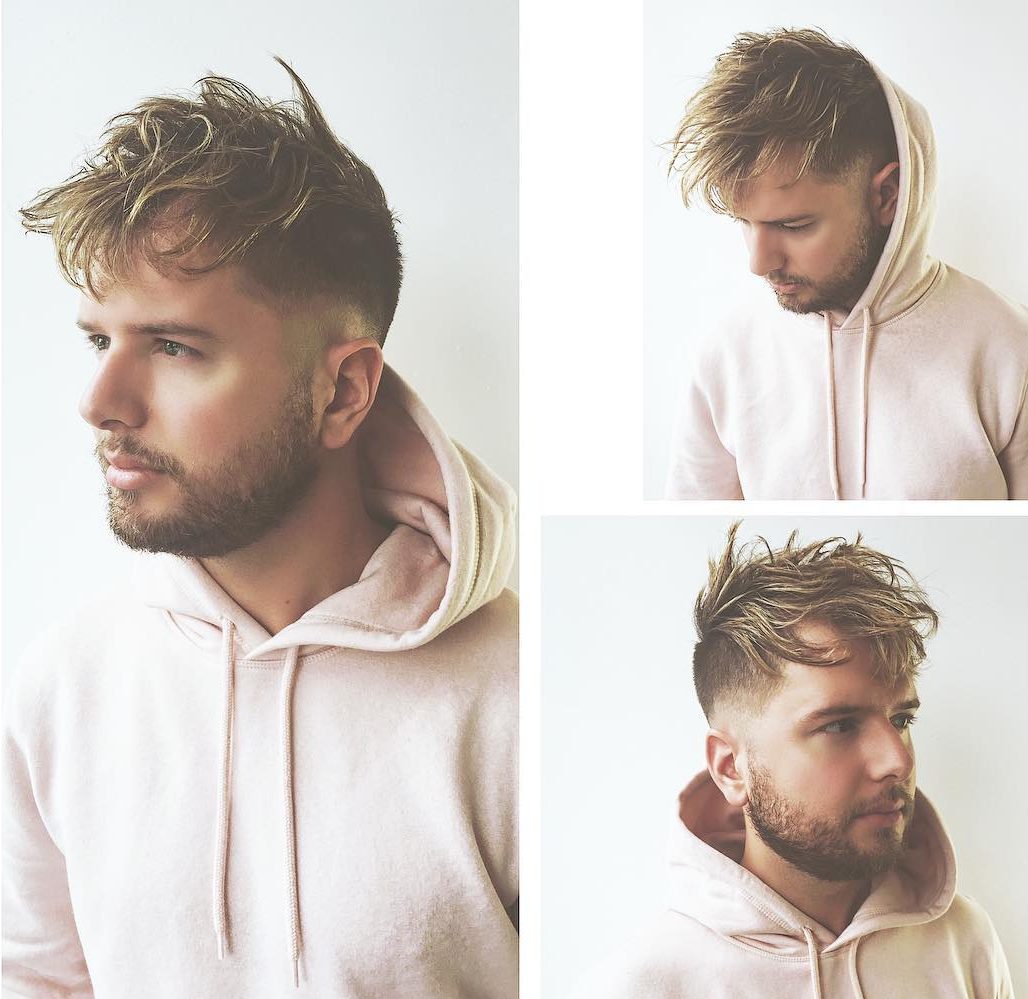 During the first stages of hair loss, this messy style can effectively conceal a receding hairline and thinning hair. Hair is medium length and cut to enhance texture. The sides are cut short with a cool low fade.
The surprising product that is one of the best for men with thinning hair is salt spray. It is easy to use and beefs up hair's texture and volume. Just work it into damp hair with fingers. This look has some blow drying for extra height but hair can also be left to air dry. The result is a cool surfer messy style.
2. Short Sweep Back + High Fade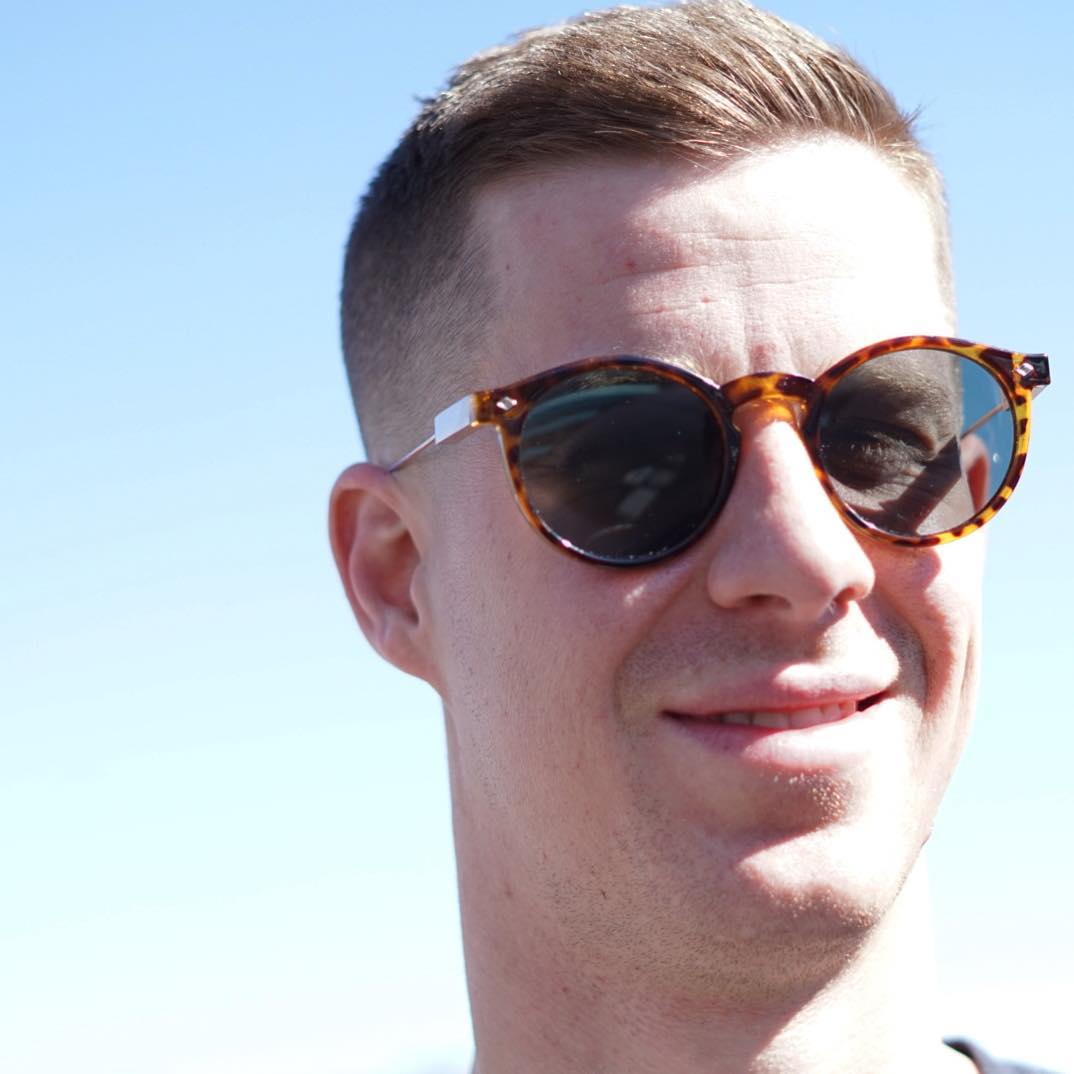 A fresh and modern update on the combover, short hair is swept back instead. Use a matte product with some texture to thicken up hair. This hairstyle can also be worn longer to cover a bald spot. As always, the fade at the sides gives the appearance of fuller hair on top.
3. High Forehead Haircut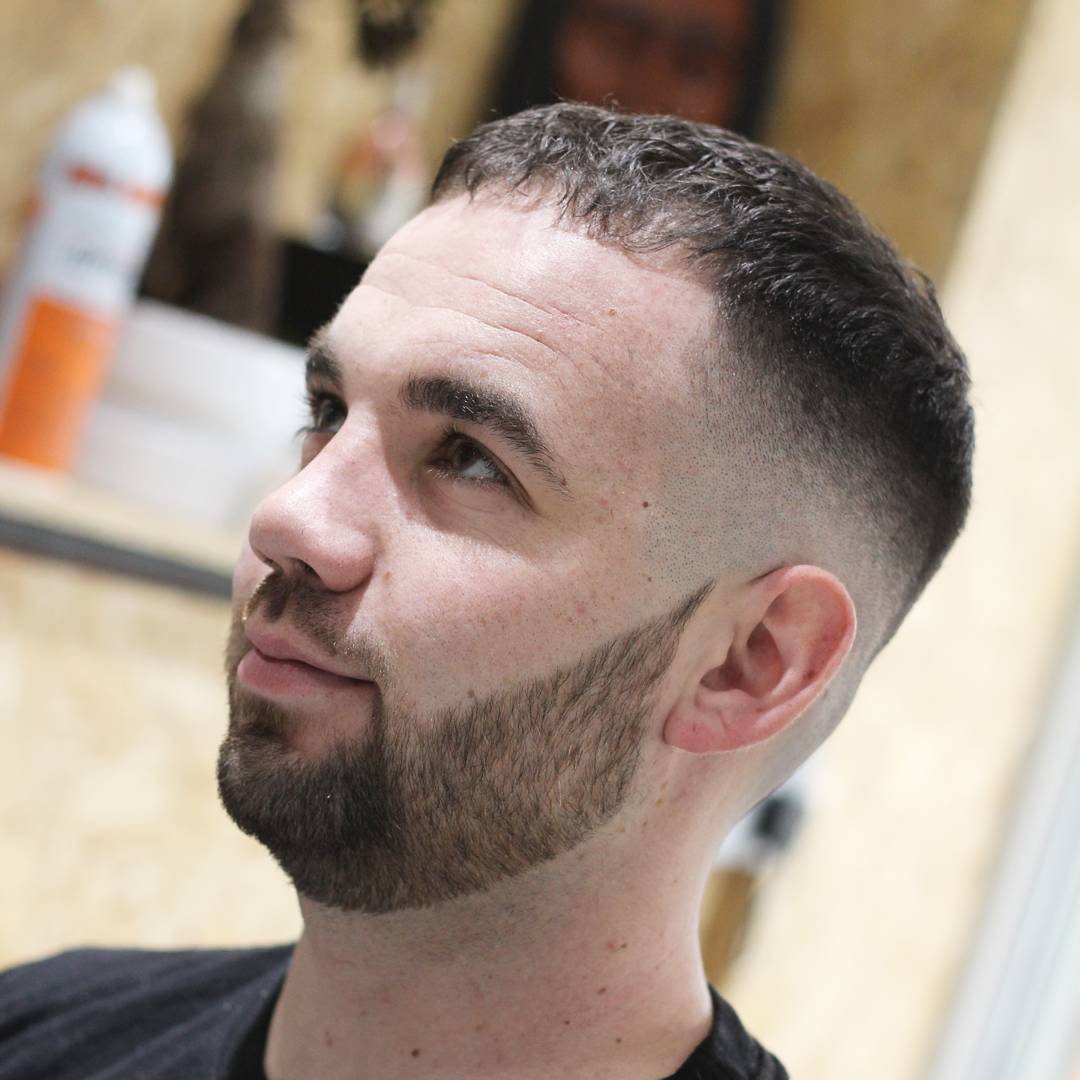 Hair becomes thinner before baldness occurs. Make the most of remaining hair by wearing it with just enough length to add some texture and styling. This Caesar haircut for wavy hair makes thin hair appear fuller. A fade around the sides and back make hair appear thicker and darker on top.
4. Crew Cut + Fade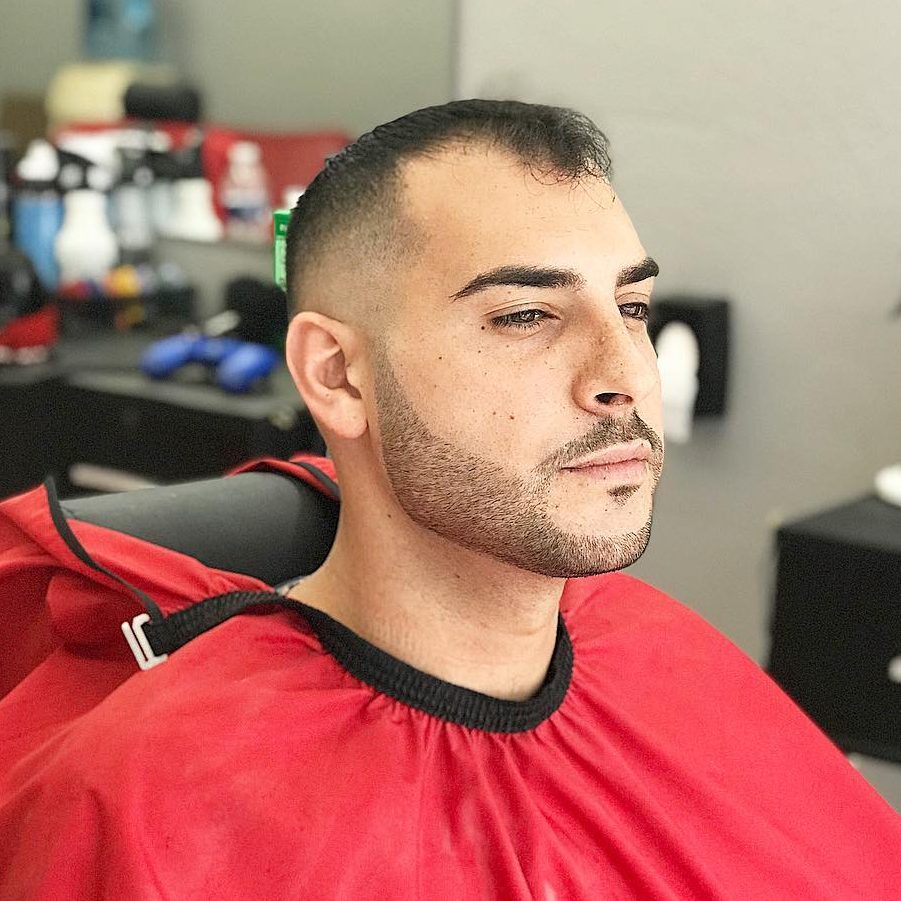 A crew cut is just long enough to style into a pompadour-inspired style at the front. This cut fits the bill with some extra length to beef up the appearance of thin hair with some volume. This is also a great style for men with receding hairlines because it shows off the attractive widow's peak shape.
5. Faux Hawk for Thin Hair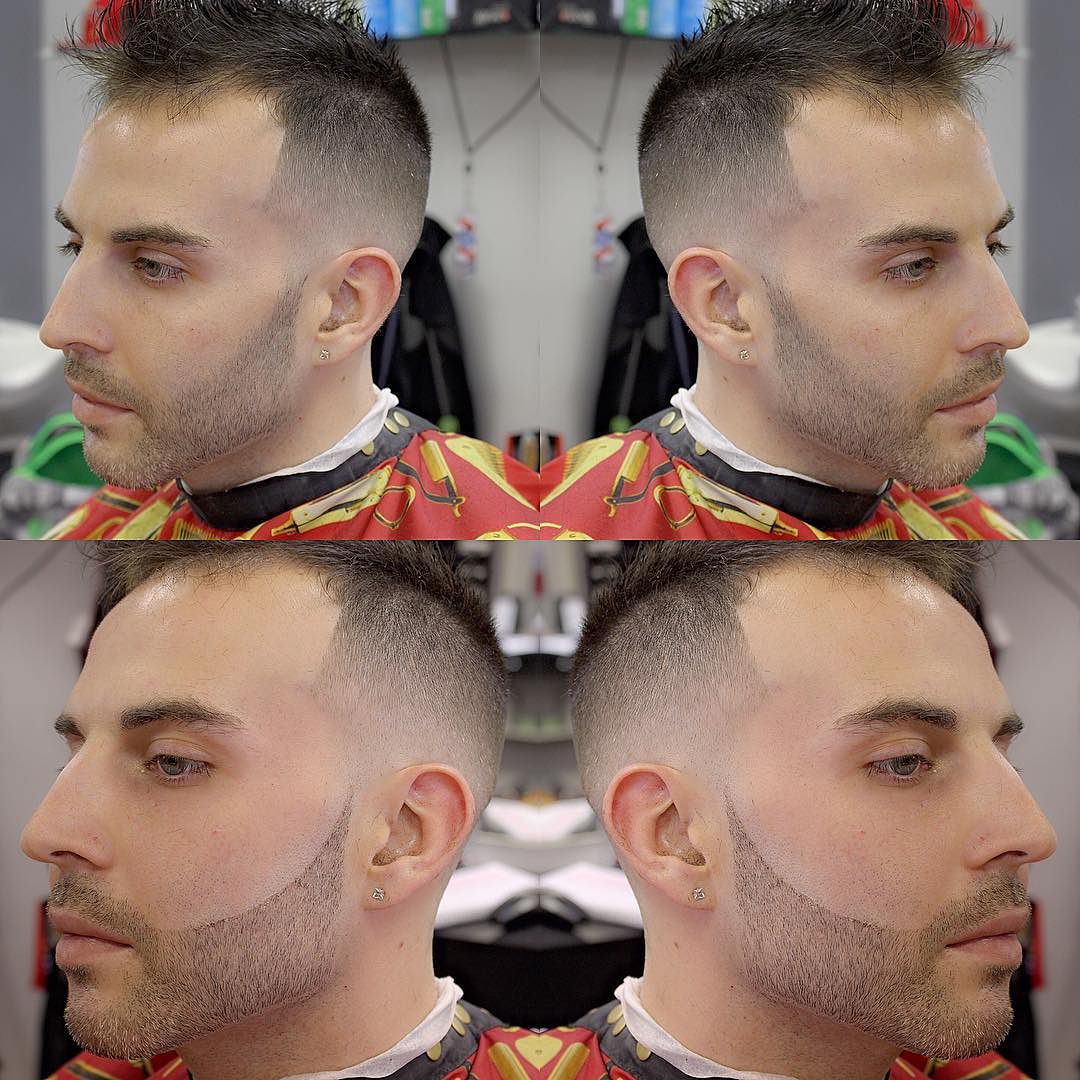 This short haircut spiked up into a faux hawk is an effective hairstyle for men with thin hair. The combination of volume and texture make the hair appear fuller and provide some coverage for a high forehead. The hair on top appears thicker and fuller compared to the high fade. This is one of the most popular haircuts for men with thin hair.
6. Short Hair +Long Beard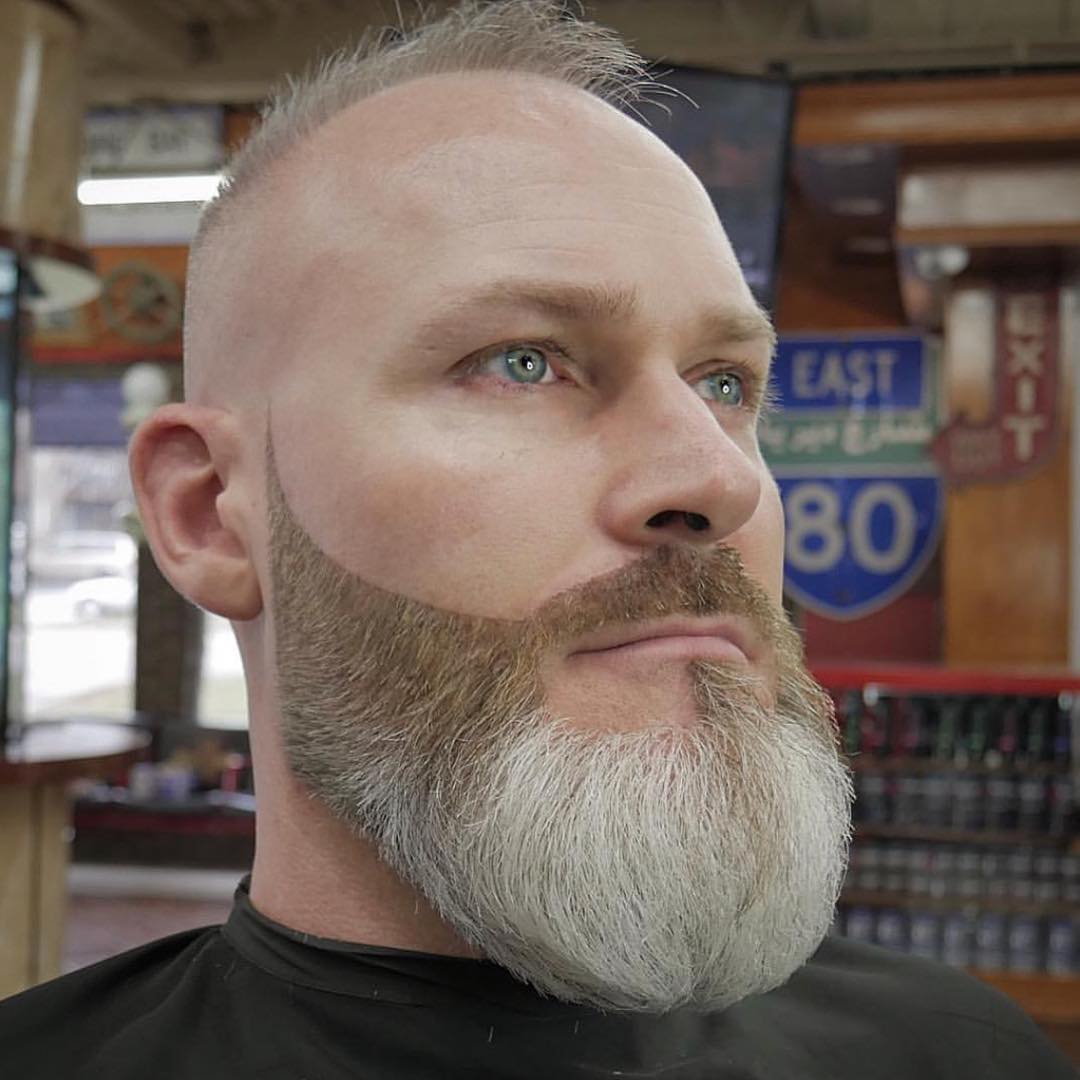 Wispy spikes on top make the most of fine hair on top while a high bald fade emphasized a full beard. This is a great-looking cut and style for thin hair when it's just not time to go for the shaved head yet.