While you're never too old or too young to have style, hair does change with age. Check out these classic and modern hairstyles for old men that work for greying, thinning, and fine hair.
Hair can start turning grey or even white as early as 30 years old. Some men opt to delay or slow the process with a wash-in hair dye like Just For Men Original Formula Men's Hair Color or colored shampoo like Just For Men Control GX Grey Reducing Shampoo.
Gray, silver, and white hair can take on a brassy color. Counteract the yellow with a blue shampoo like American Crew Gray Shampoo. Last but not least, gray hair can be coarse so make sure to use a conditioner to soften hair and make it more manageable.
All that being said, salt and pepper, gray and white hair all look excellent so don't hesitate to embrace it at any age. The unique patterns of color change set you apart and add an attractive depth to any hairstyle.
Nearly all men have some type of hair loss with age. The rate of hair growth also slows so even if hair isn't thinning at the forehead or crown, it can be thinner all over. These hairstyles minimize the appearance of thinning hair. There are also products that stop hair loss and create thicker hair.
Products make a difference but the cut is an essential part of great hair. These hairstyles for older men included classic, modern, and signature styles. Most of these gentlemen have gray hair but of course, these looks work with any color of hair.
1. Classic Hairstyles For Older Men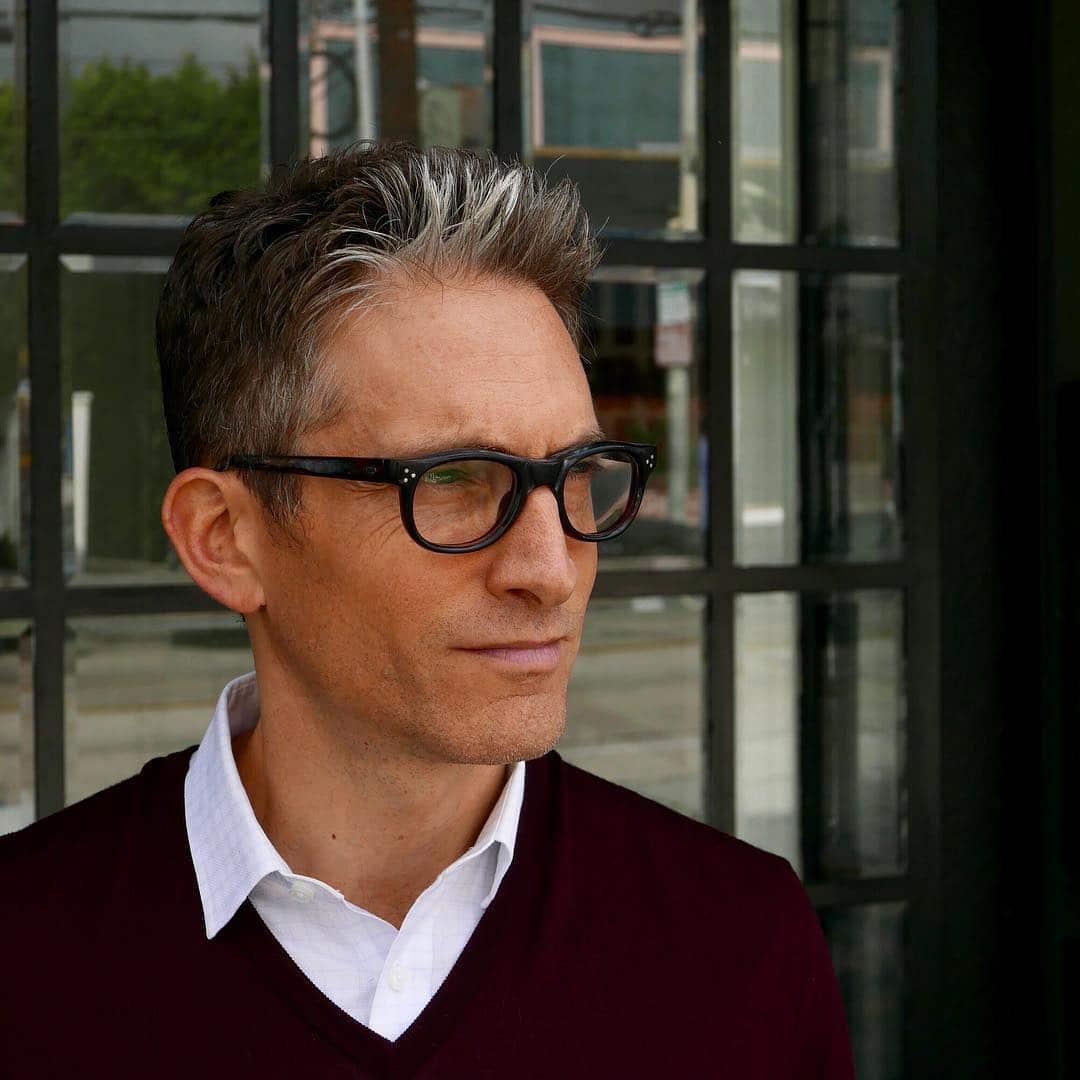 This classic hairstyle has lots of volume that makes fine hair appear fuller. Whether hair is fine, thin or both, this is a flattering haircut that becomes striking with gray hair.
2. Cool Hairstyles For Older Men With Beard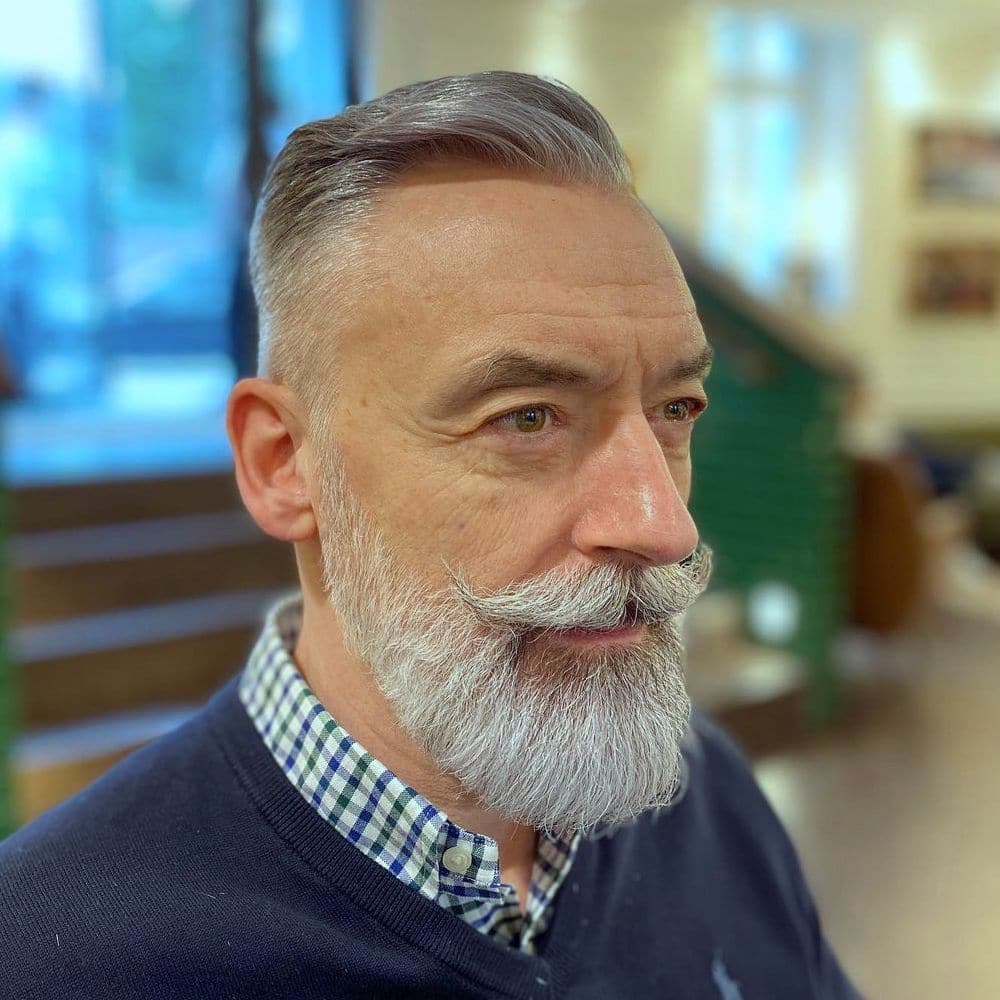 This silver beard and handlebar mustache steal the show but this slicked back short hair supports the act nicely.
3. Slicked Back Hair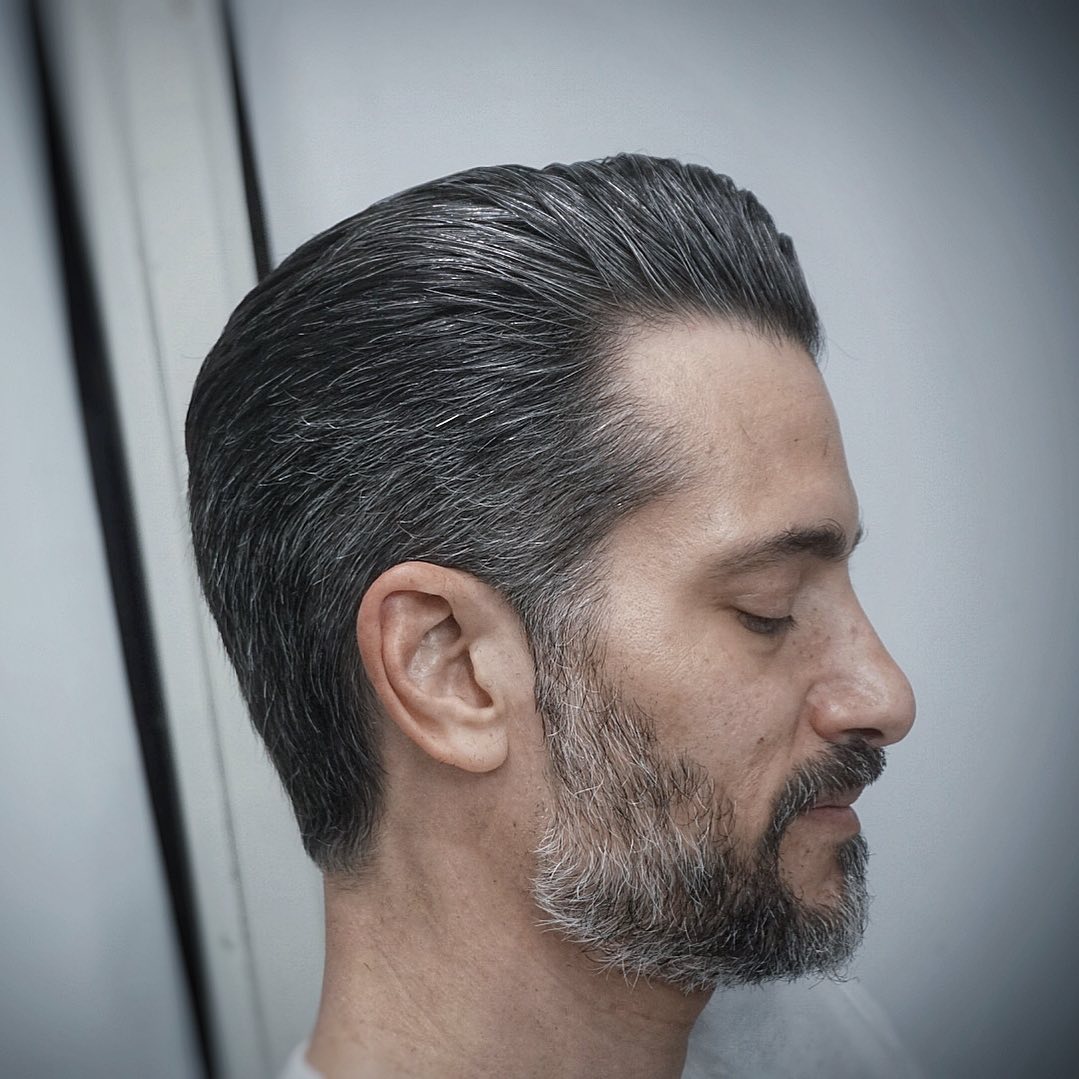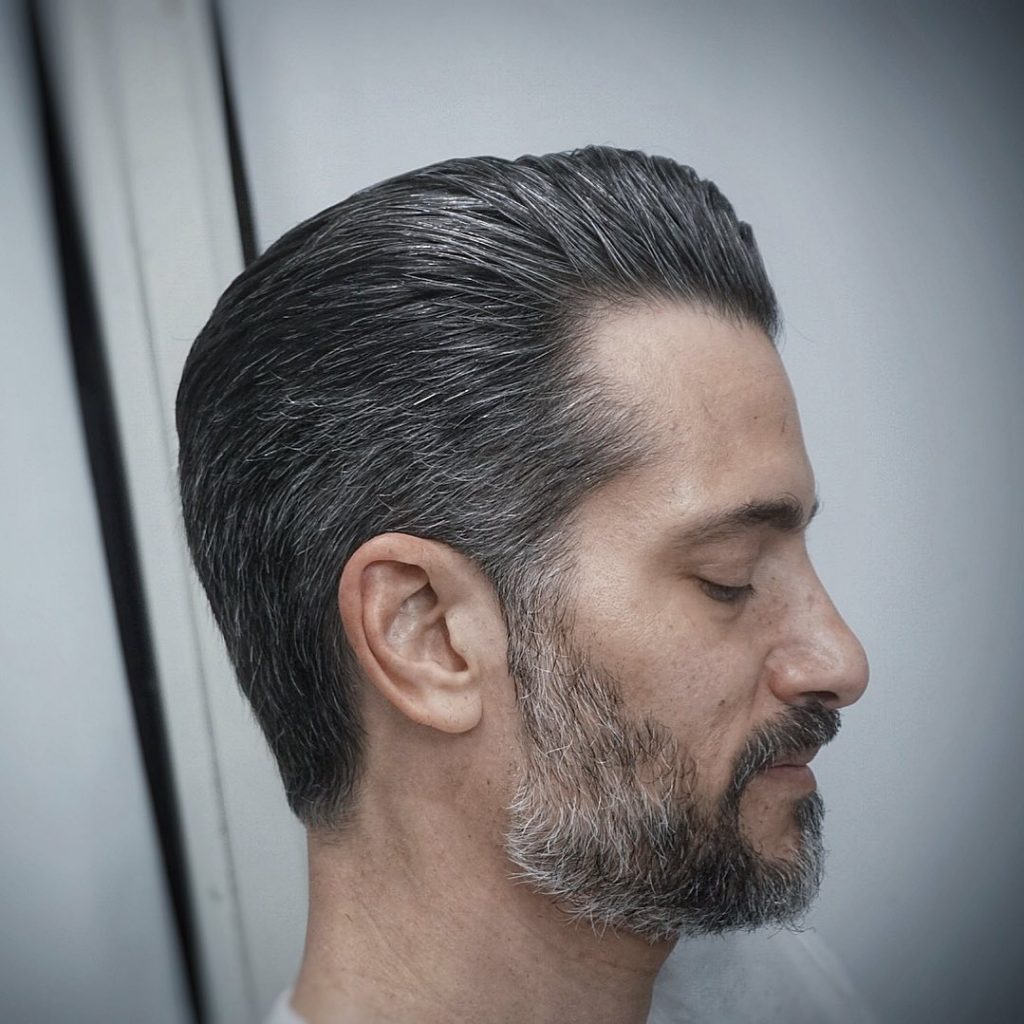 You can't go wrong with the classics like this slicked back style. Hints of silver add texture over darker hair.
4. Slick Back + Fade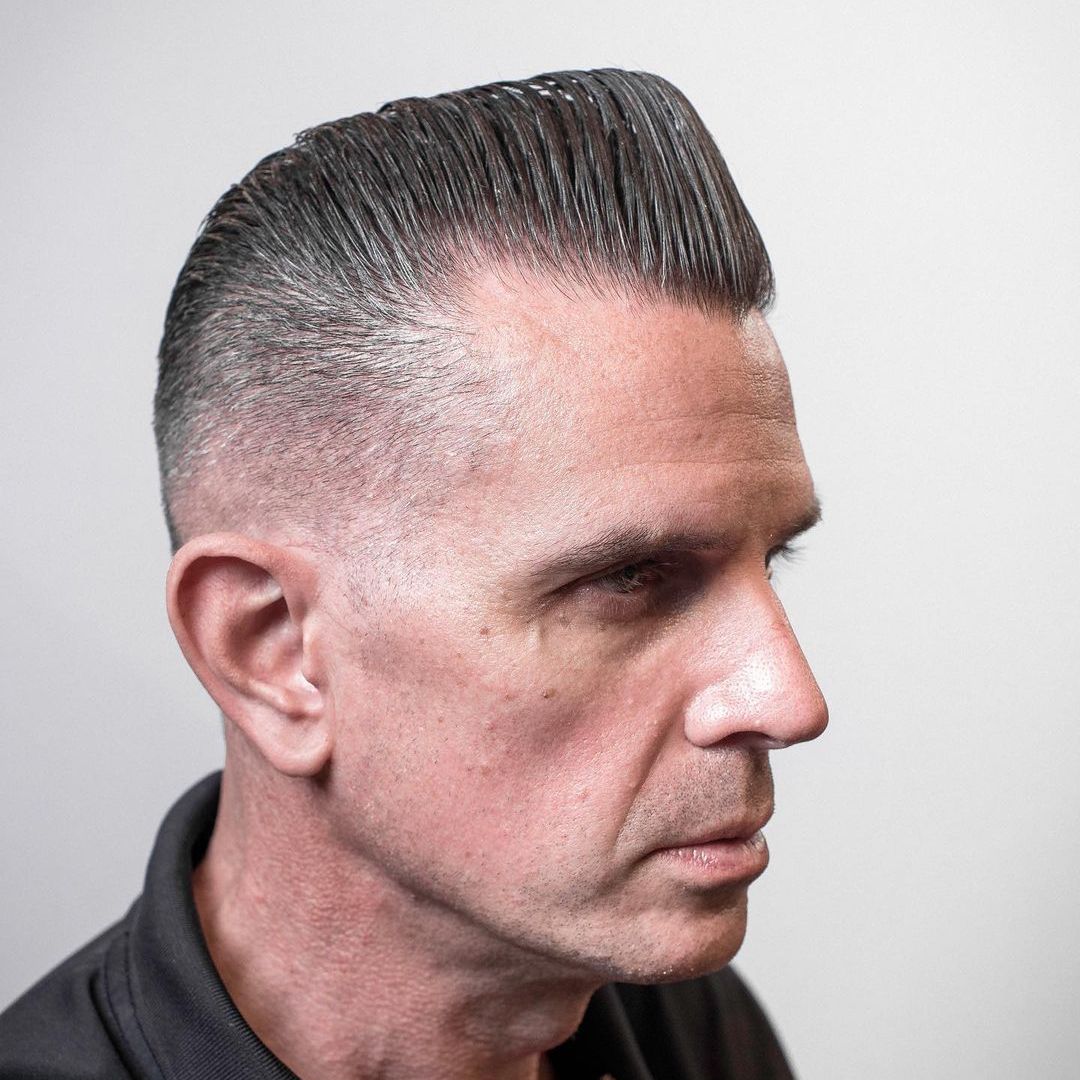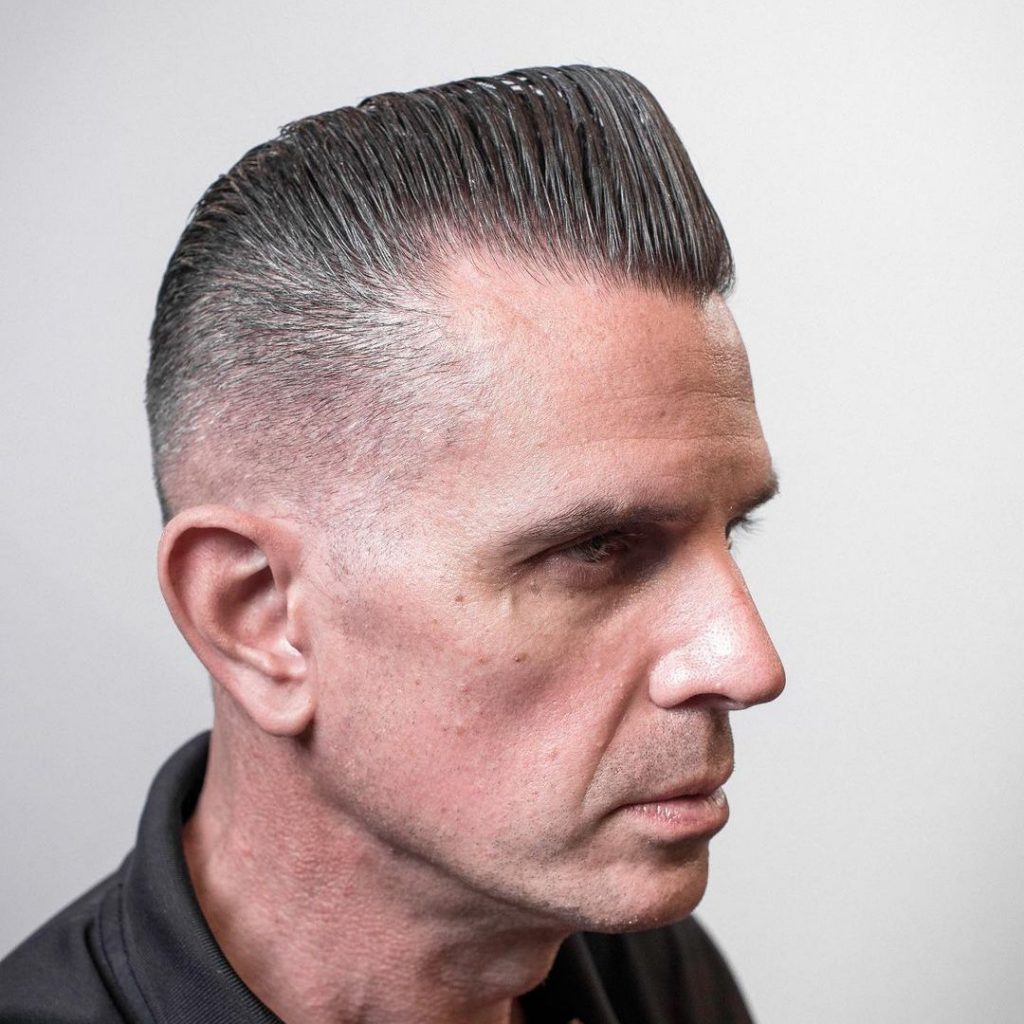 This was a popular men's hairstyle in the 1950s and still looks great today. The fade conveniently eliminates hair at the temples, where it often goes grey first.
5. Silver Flat Top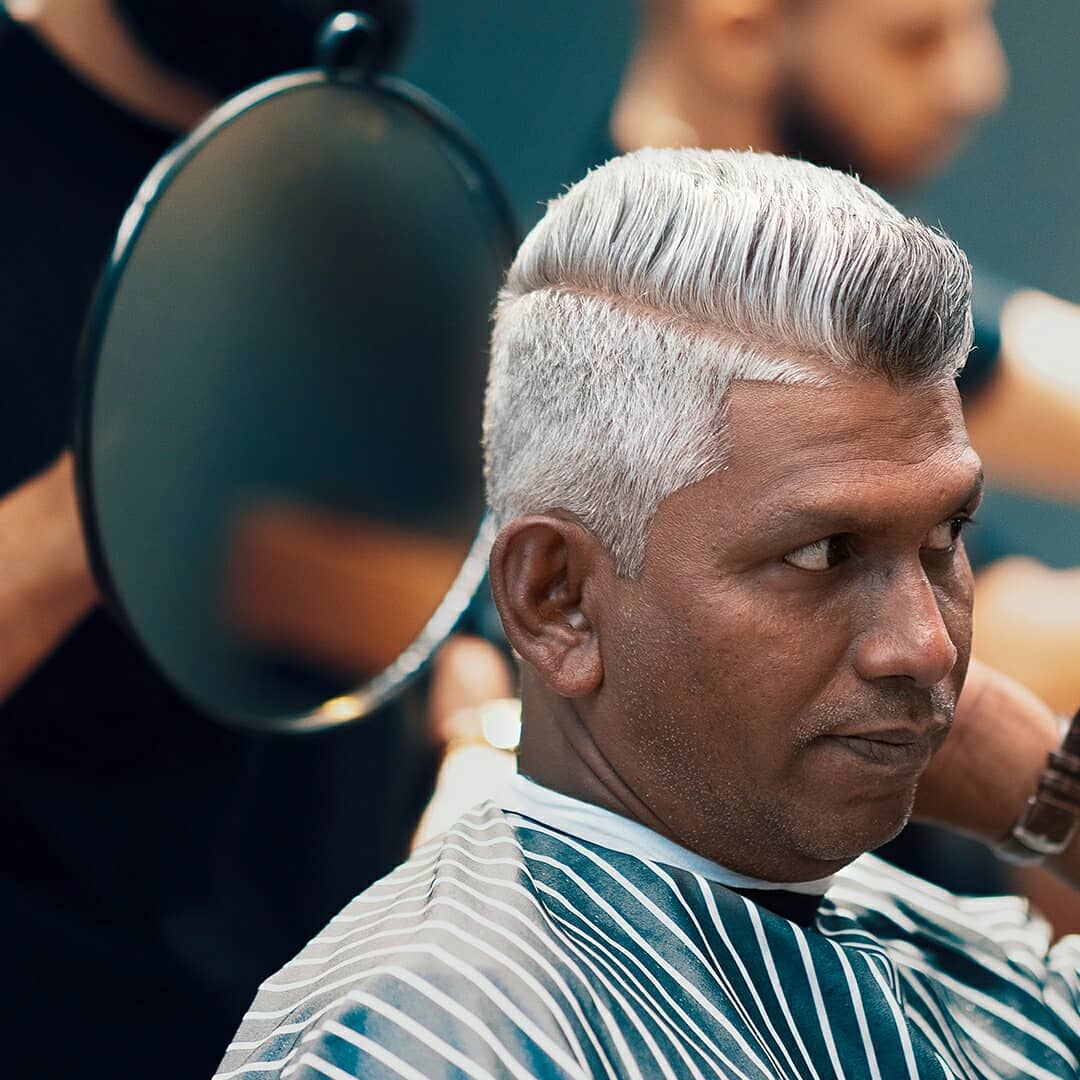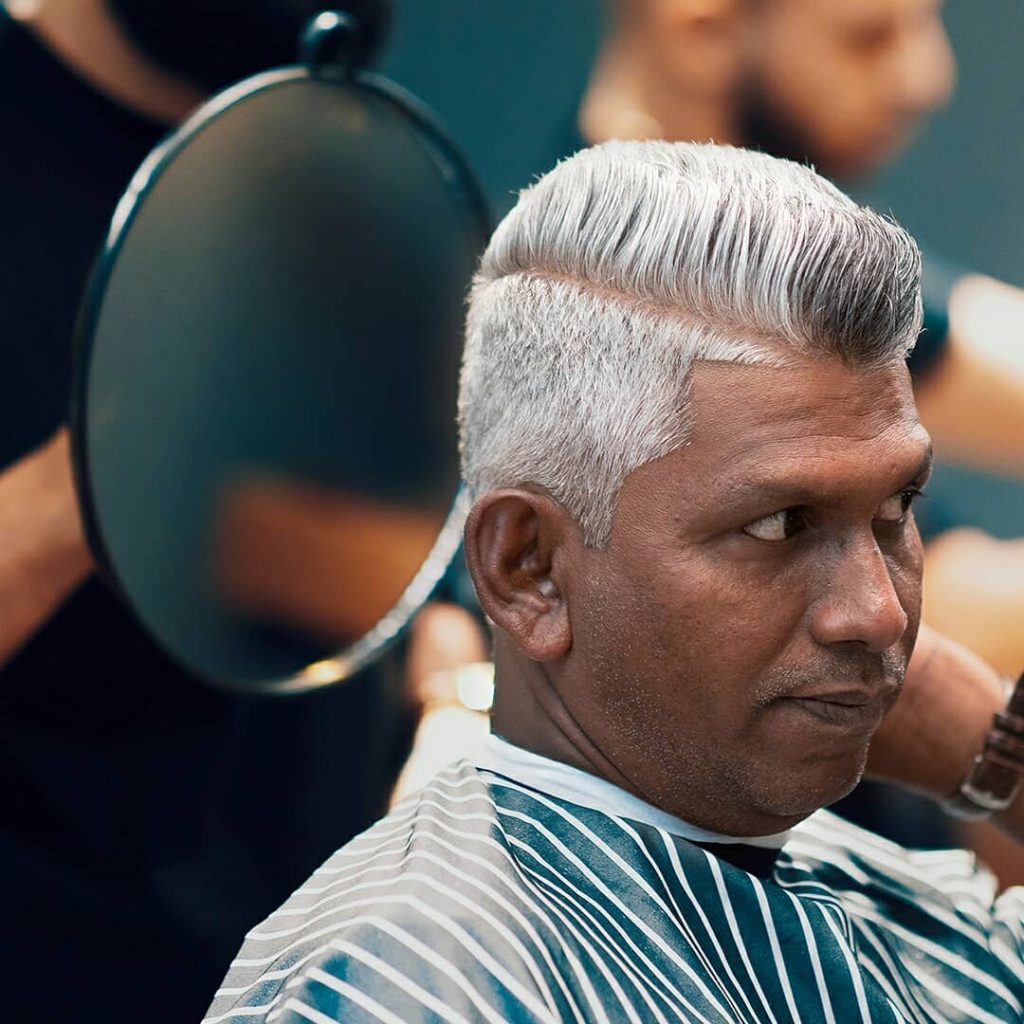 Now that is style and making the most of thick, silver hair with a flat top that will stand out from the crowd.
6. The Quiff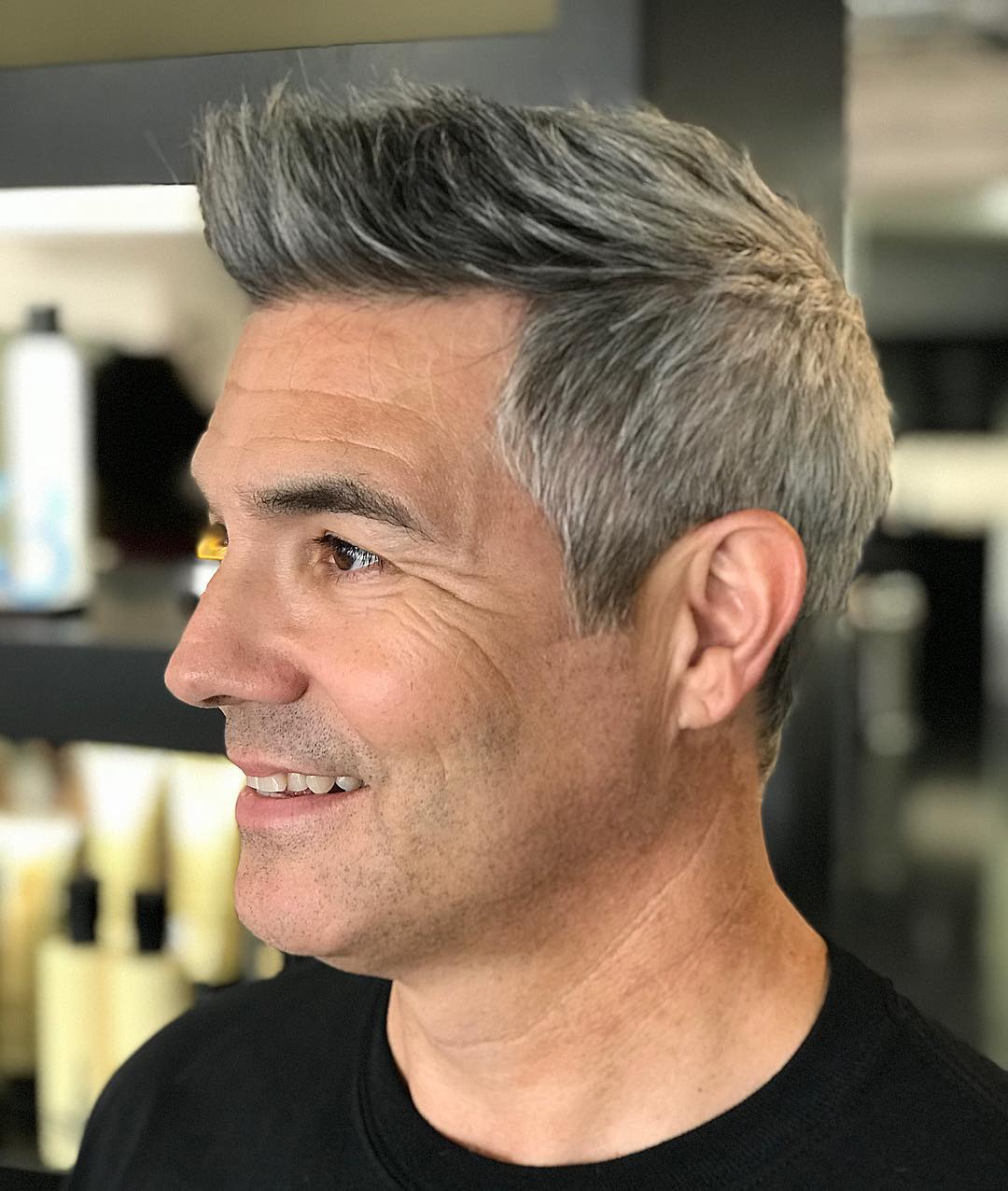 This spiky quiff is a popular style for men of all ages because it looks great and is easy to style. Coat hair with product and pull it straight up. You can also blow dry hair while guiding hair into place first.
7. Pompadour Hairstyle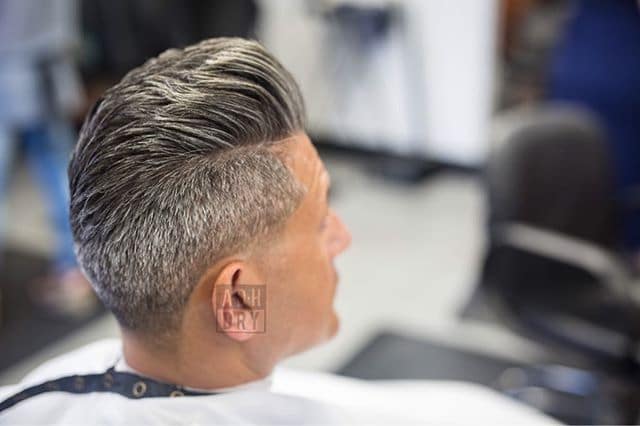 This pompadour is a great example of one of the most popular men's haircuts because it is flattering, stylish, and easy to do. Men with thick or coarse hair can simply use a product like Layrite Cement Clay to create shape and volume. For finer hair, blow dry first and use a pre-styler like Label M. Thickening Tonic for added hold and thickness.
8. Fine Hair Hairstyle For Older Men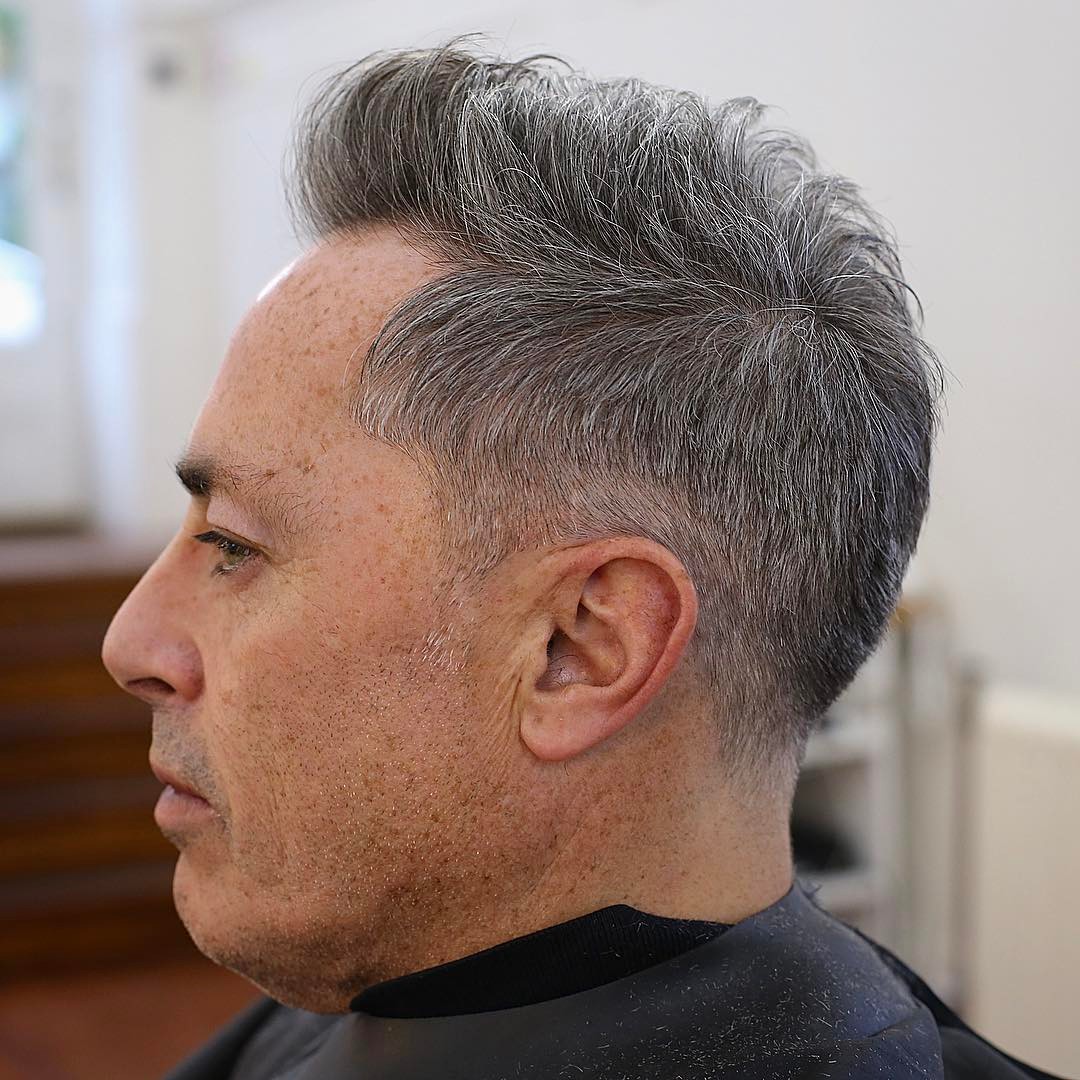 For older men, it can feel comfortable to go with the same hairstyle you've always had. However, a new cut that works with greying, thinning hair can be easier to manage. This is a classic cut styled with plenty of volume plus a modern low shadow fade around the edges. It's easy to style and makes hair appear thicker than it is.
9. Professional Hairstyle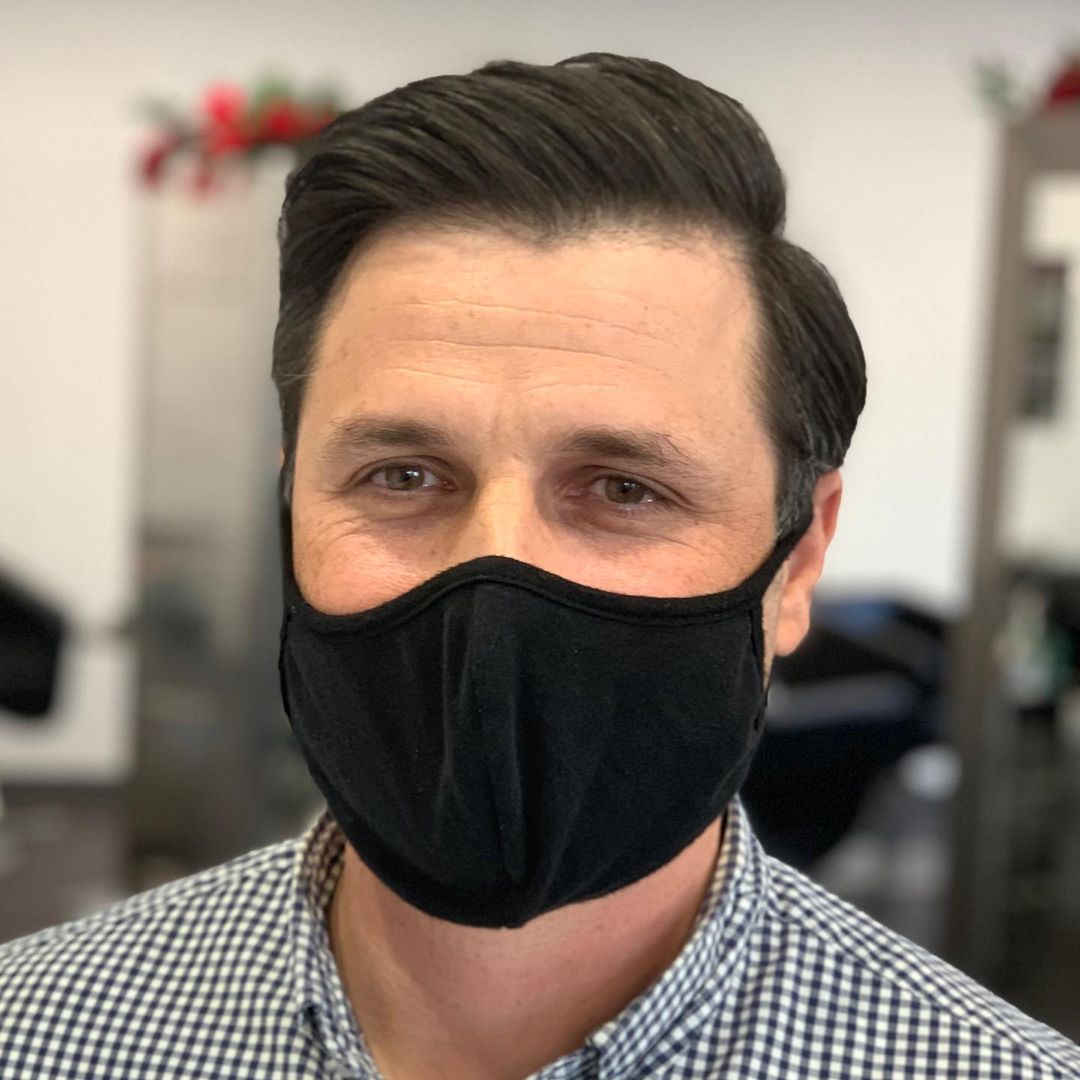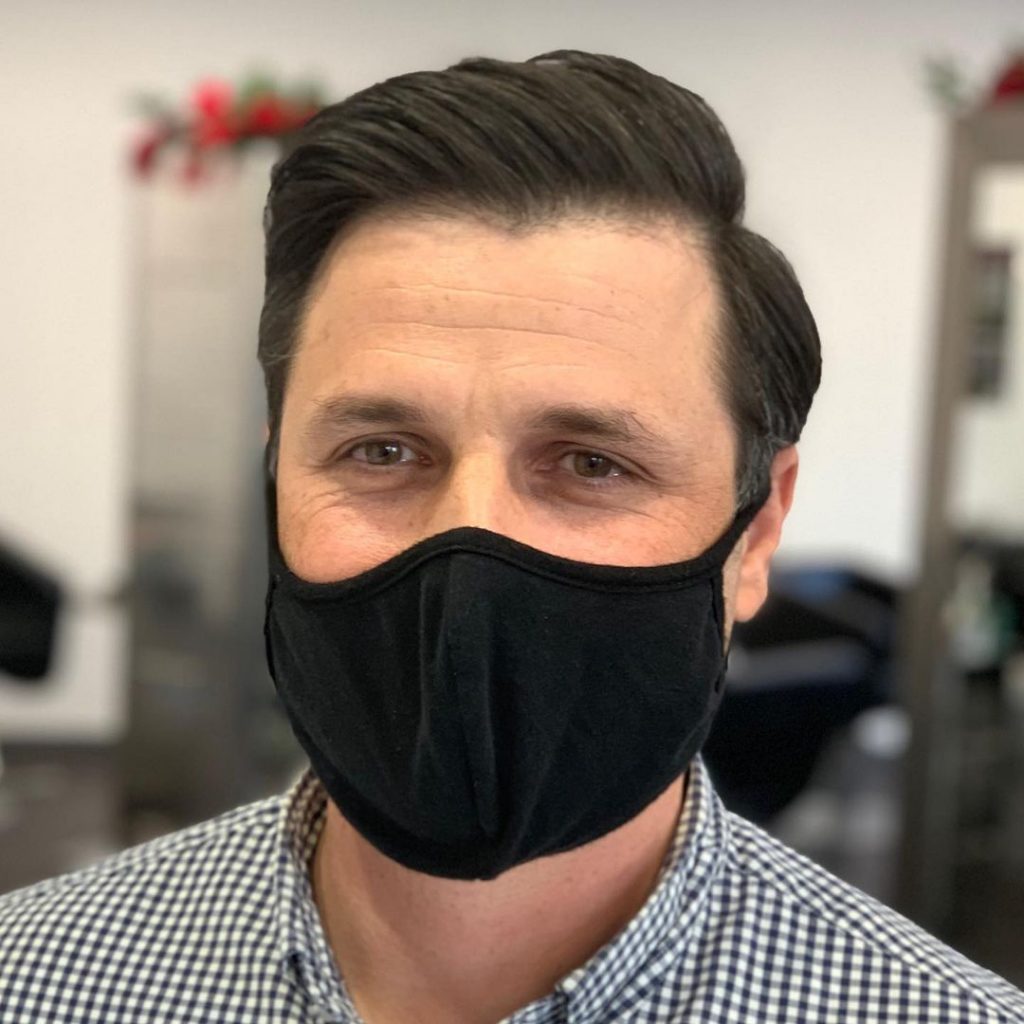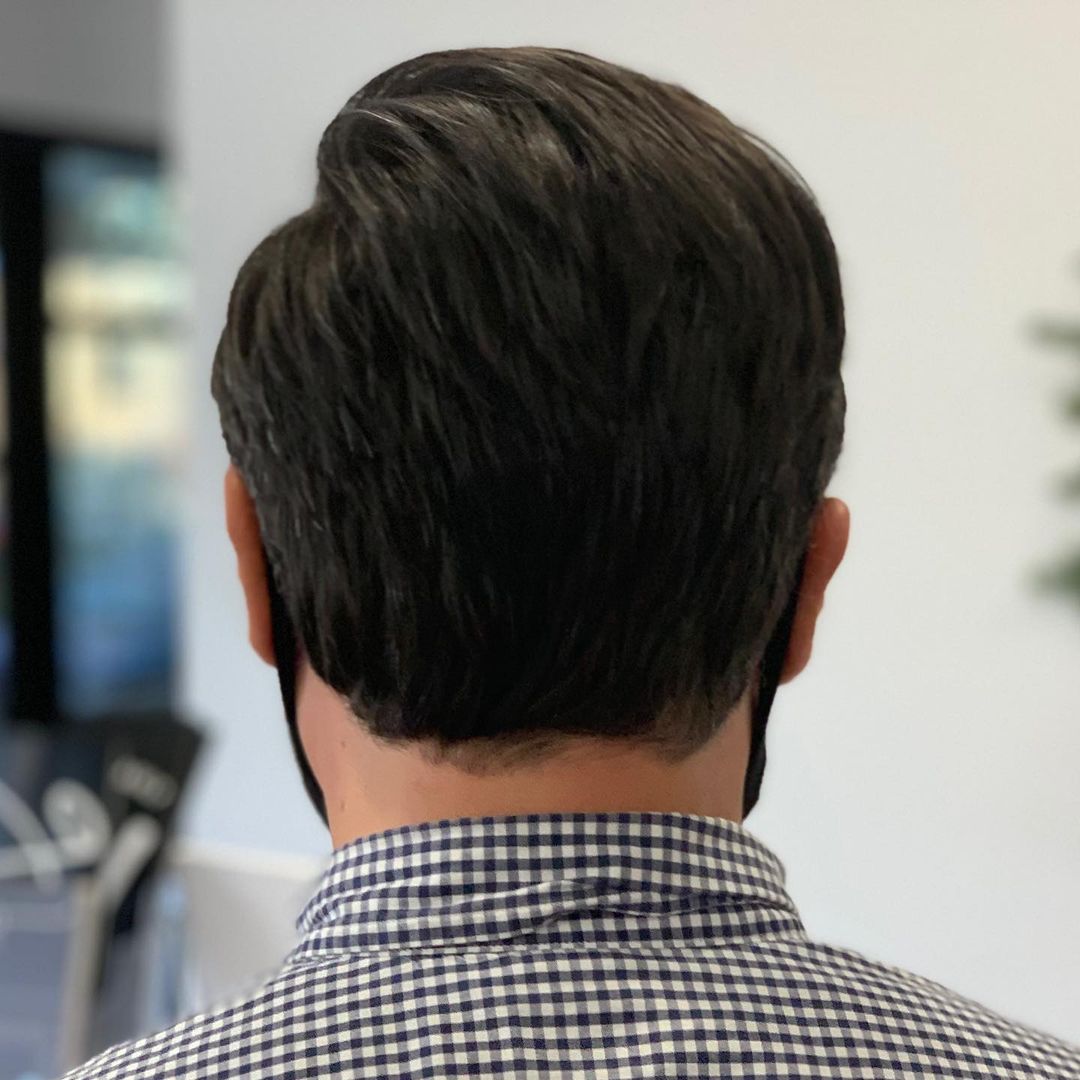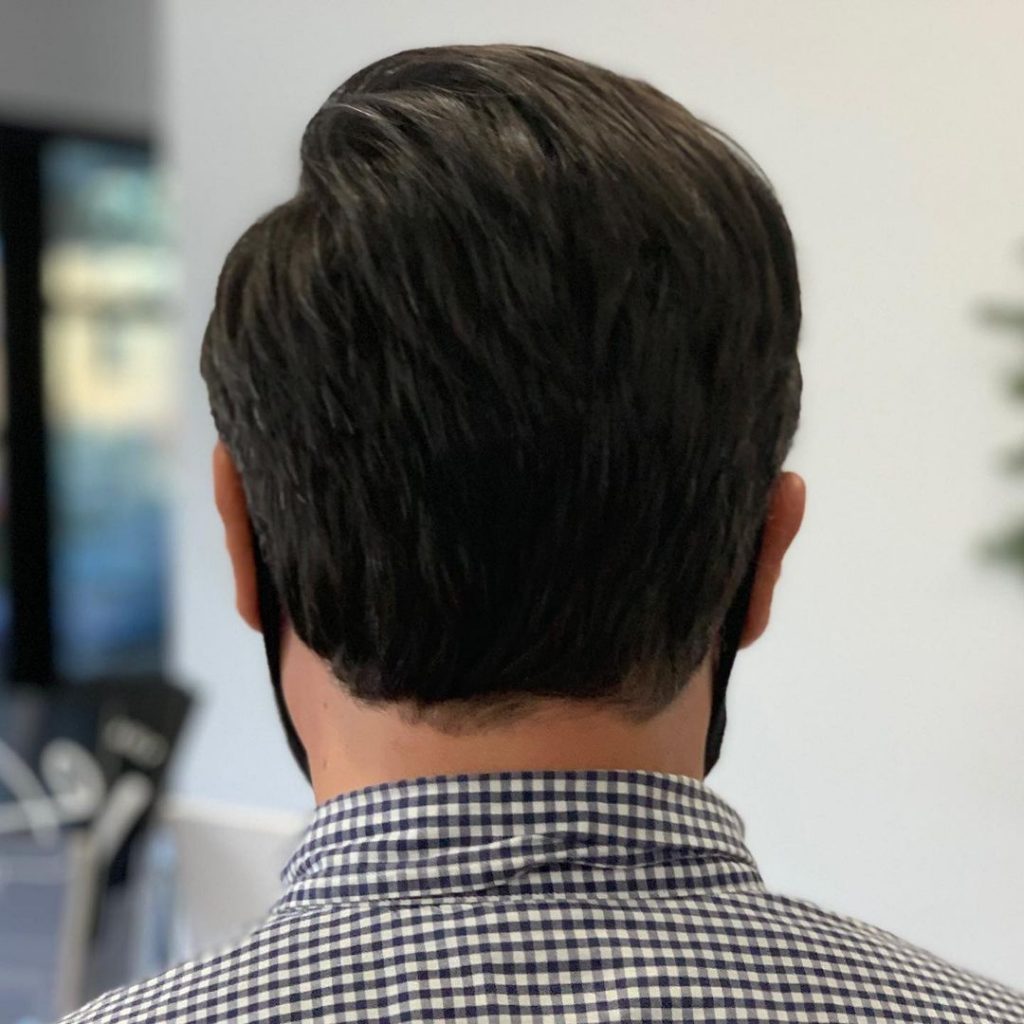 This hairstyle says it's business time. This classic and professional style is suitable for any occasion. Just part it far over to one side, work in a touch of pomade, and pull hair up and over with a comb to get the look.
10. Taper Fade Haircut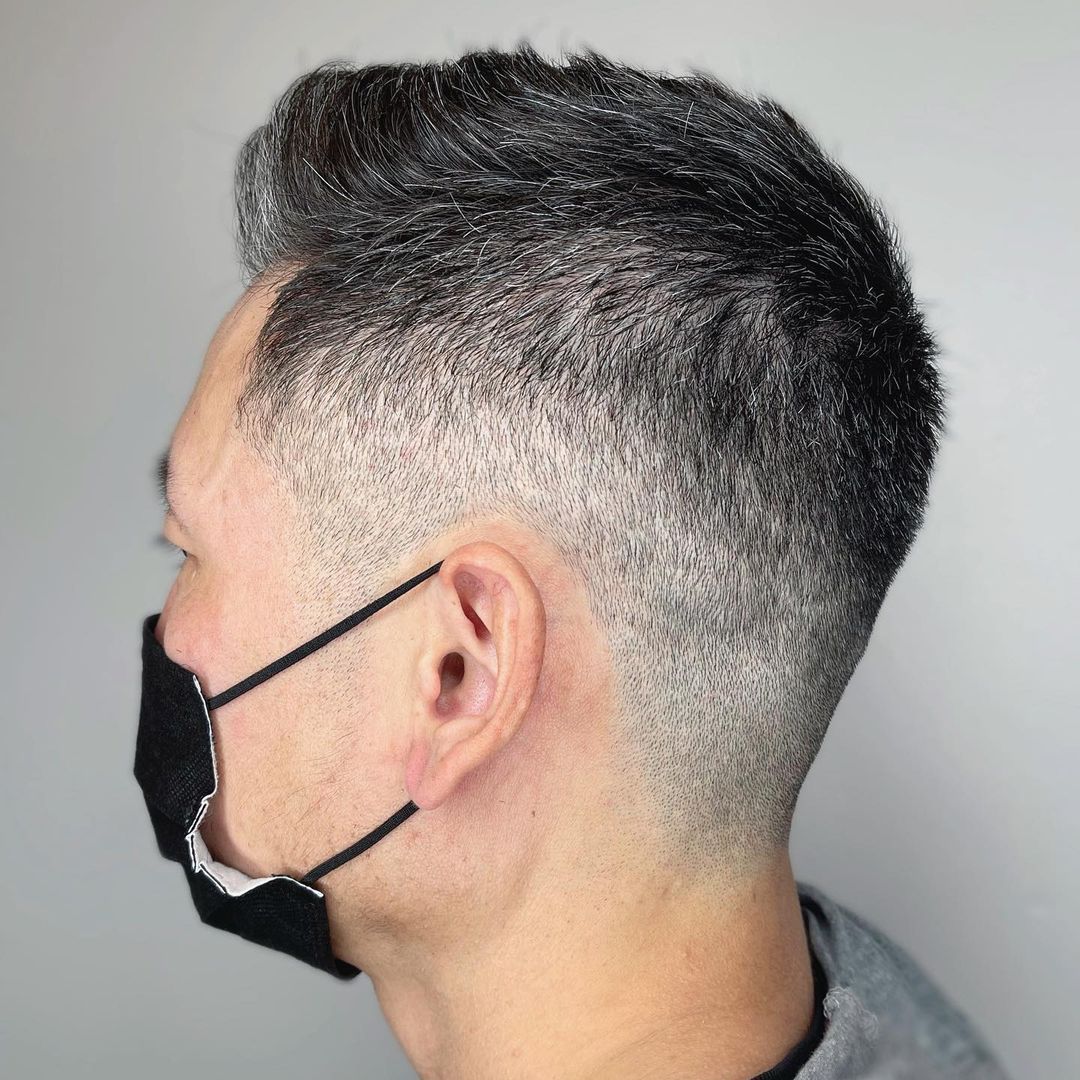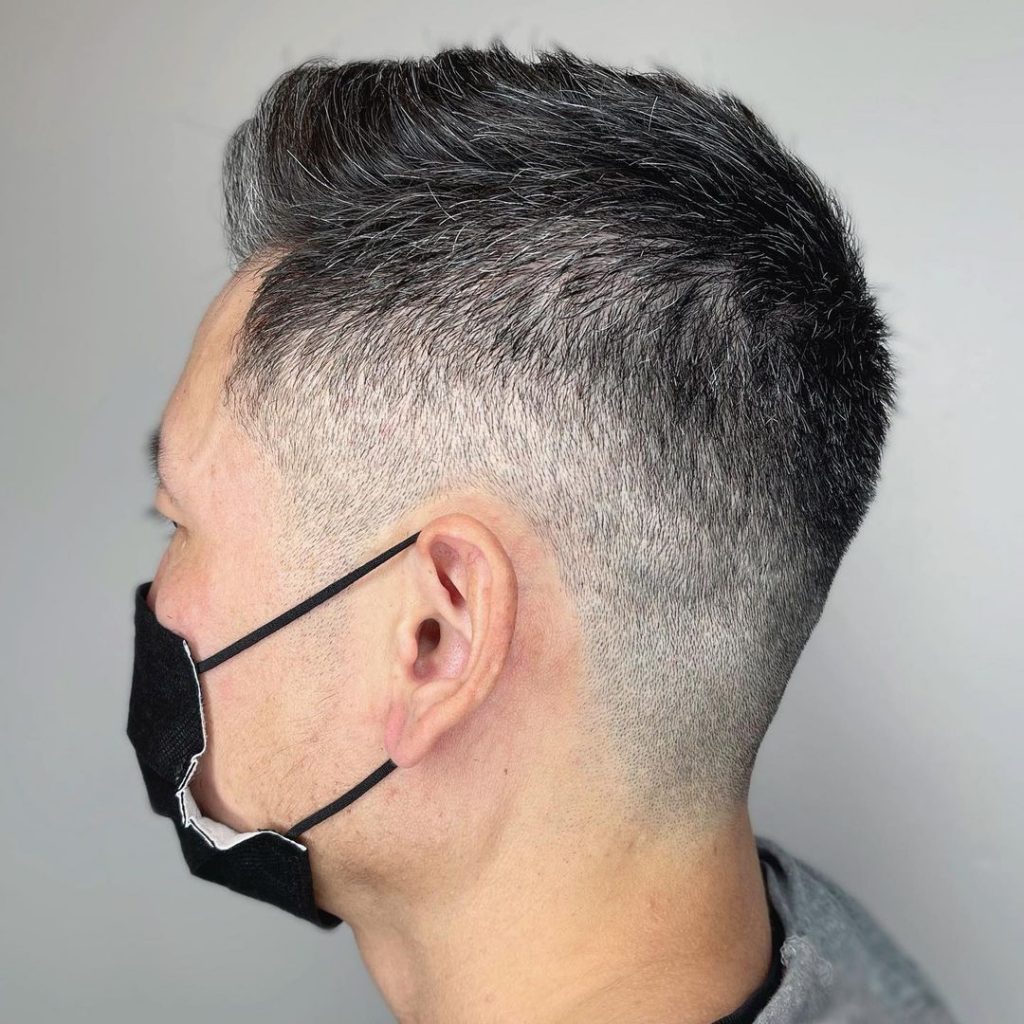 There is no age requirement for this classic taper cut with a mid fade and arch over the ear. For thinning hair, the shorter sides help hair on top appear fuller.
11. Modern Hairstyle For Older Men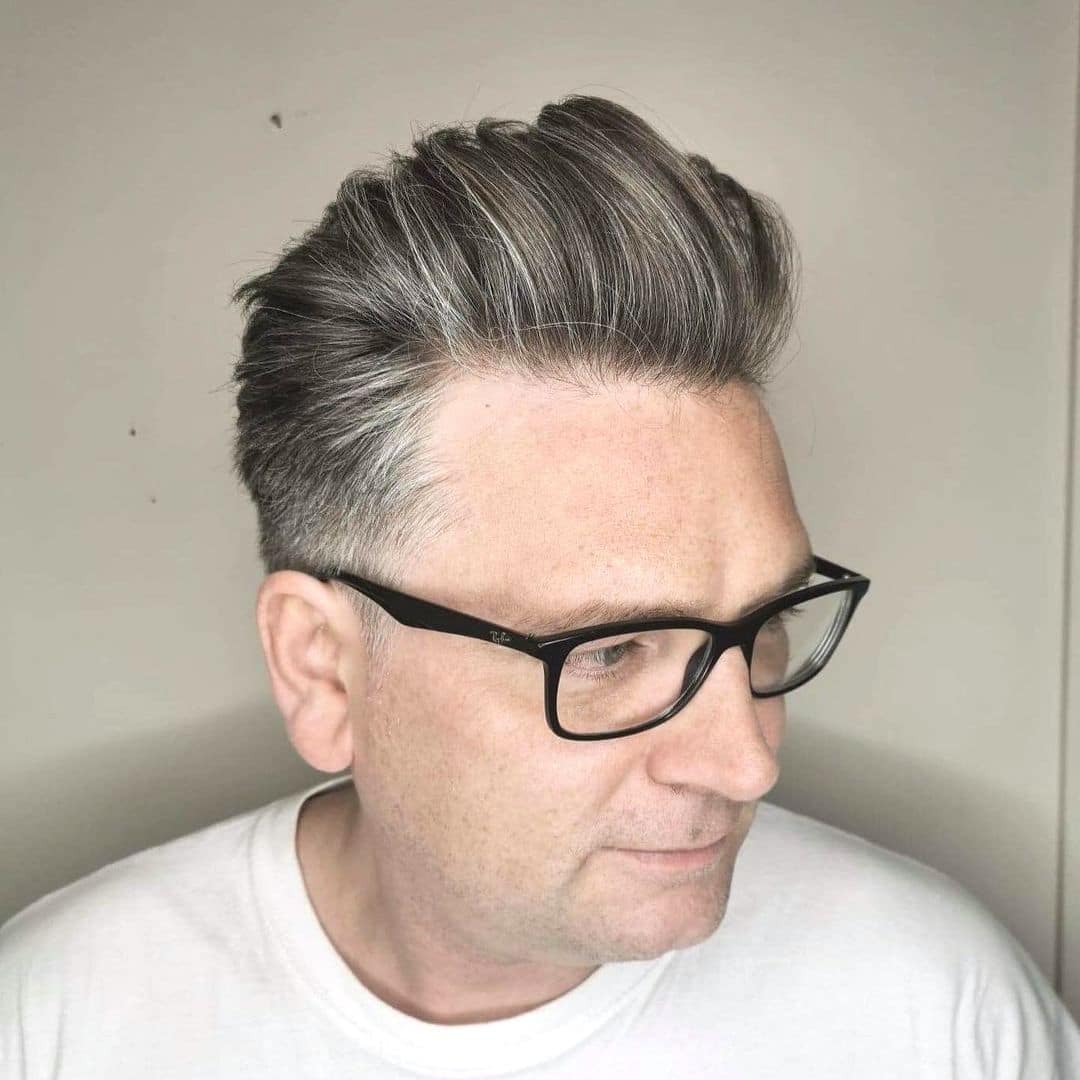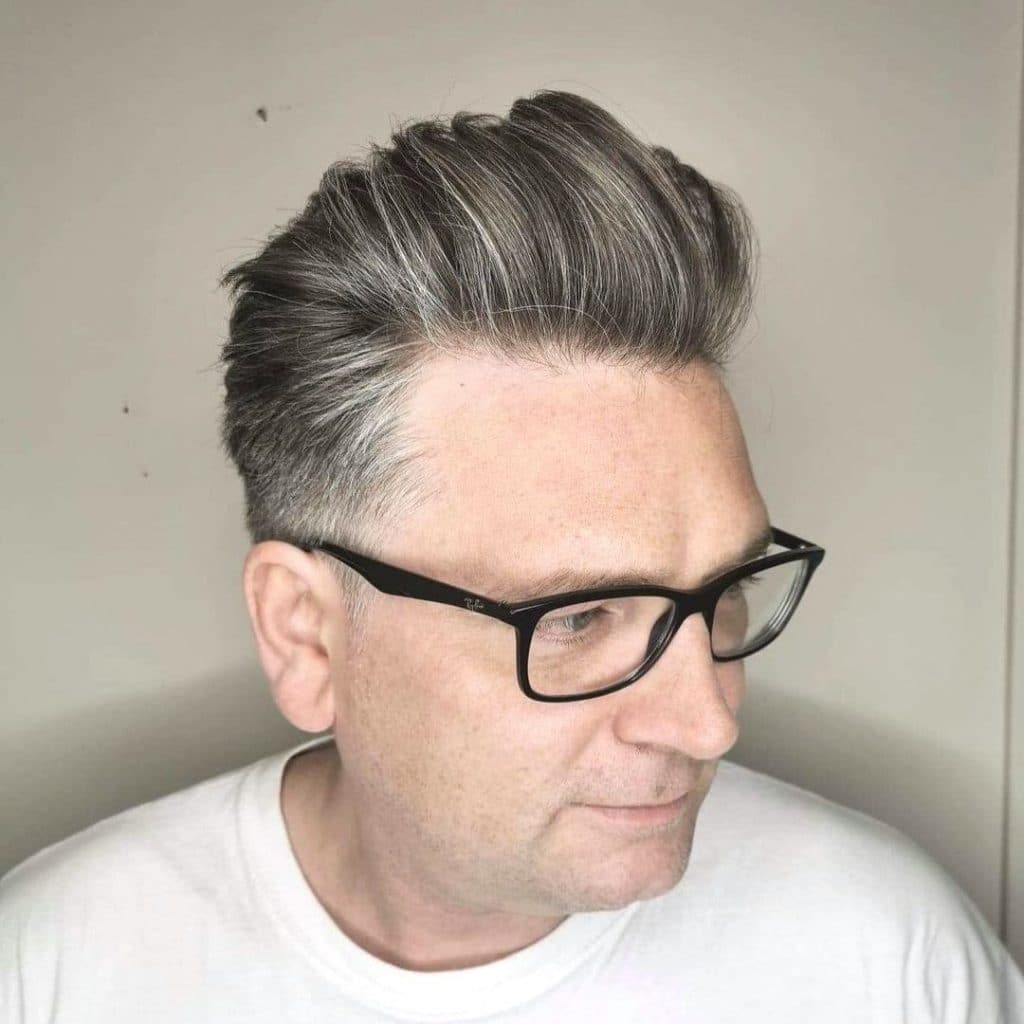 The pompadour is far from a new hairstyle but it is always changin. This is a modern version of it with lots of height and matte product. If hair isn't as full as this, just wear it a bit smaller.
12. Fade Haircuts For Older Men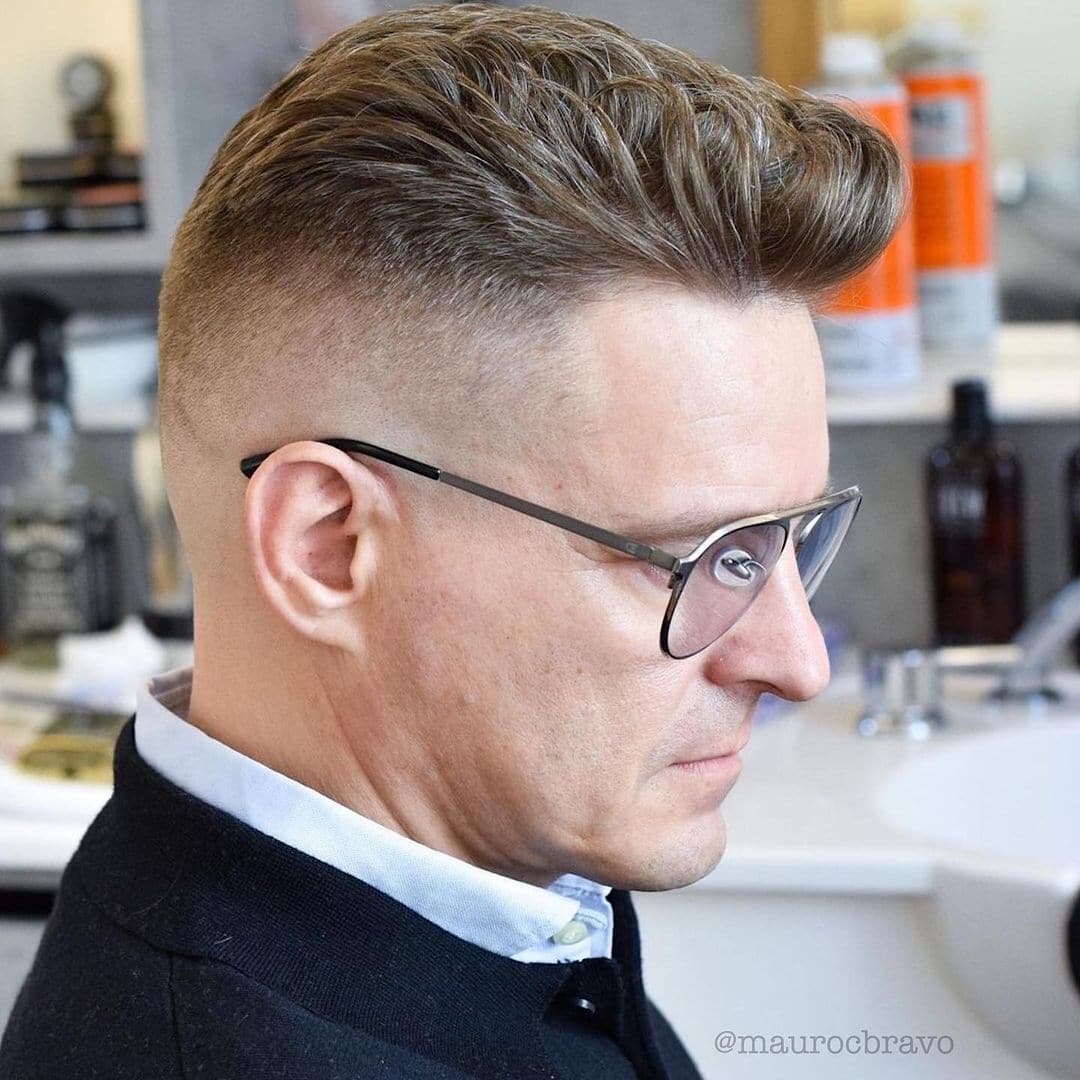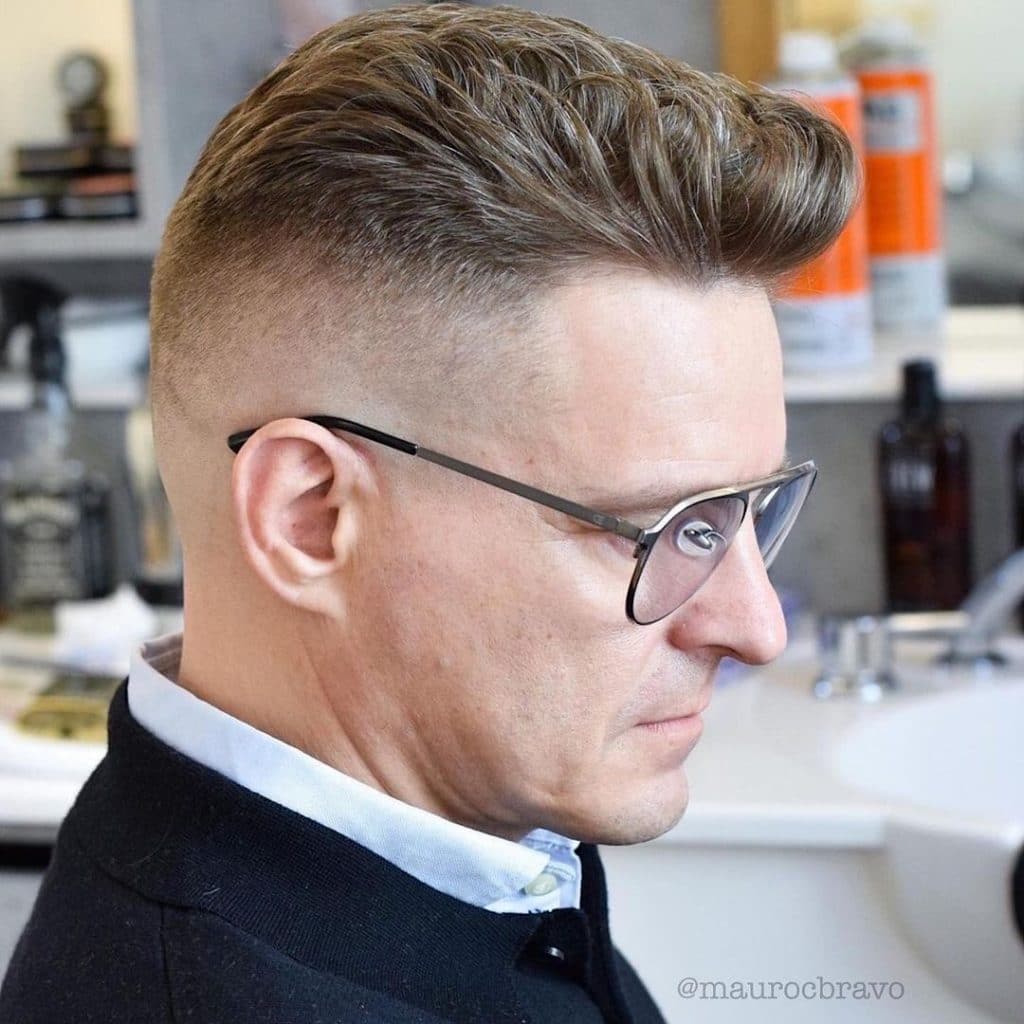 A classic hairstyle with a classic fade plus classic style.
13. Caesar Bangs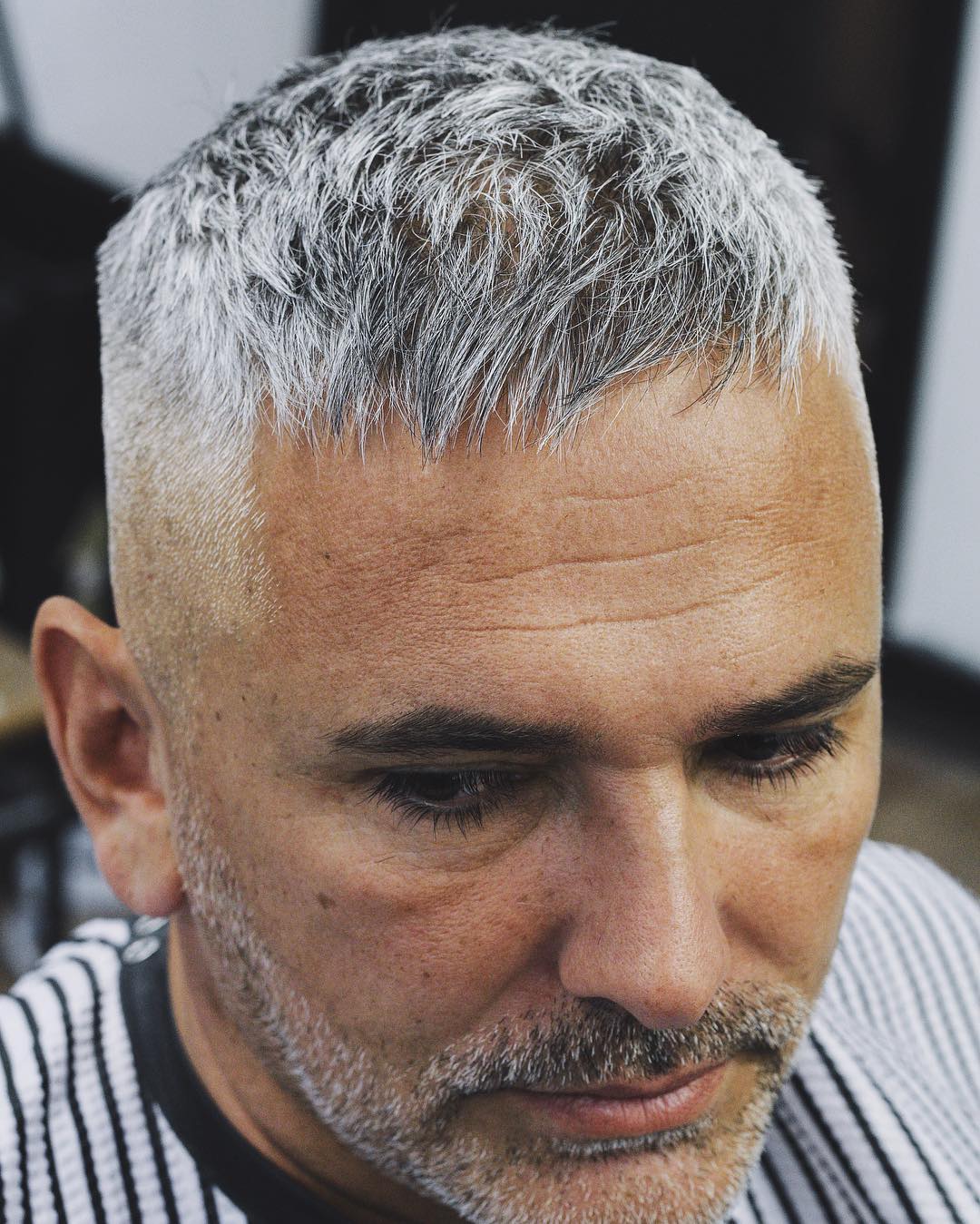 This textured Caesar haircut is is one of the best hairstyles for men with thinning hair. The fringe covers up a receding hairline while textured styling makes hair appear thicker and covers thin spots. The faded sides also make hair on top look fuller in contrast. Plus this look is trendy right now.
14. Crop Haircut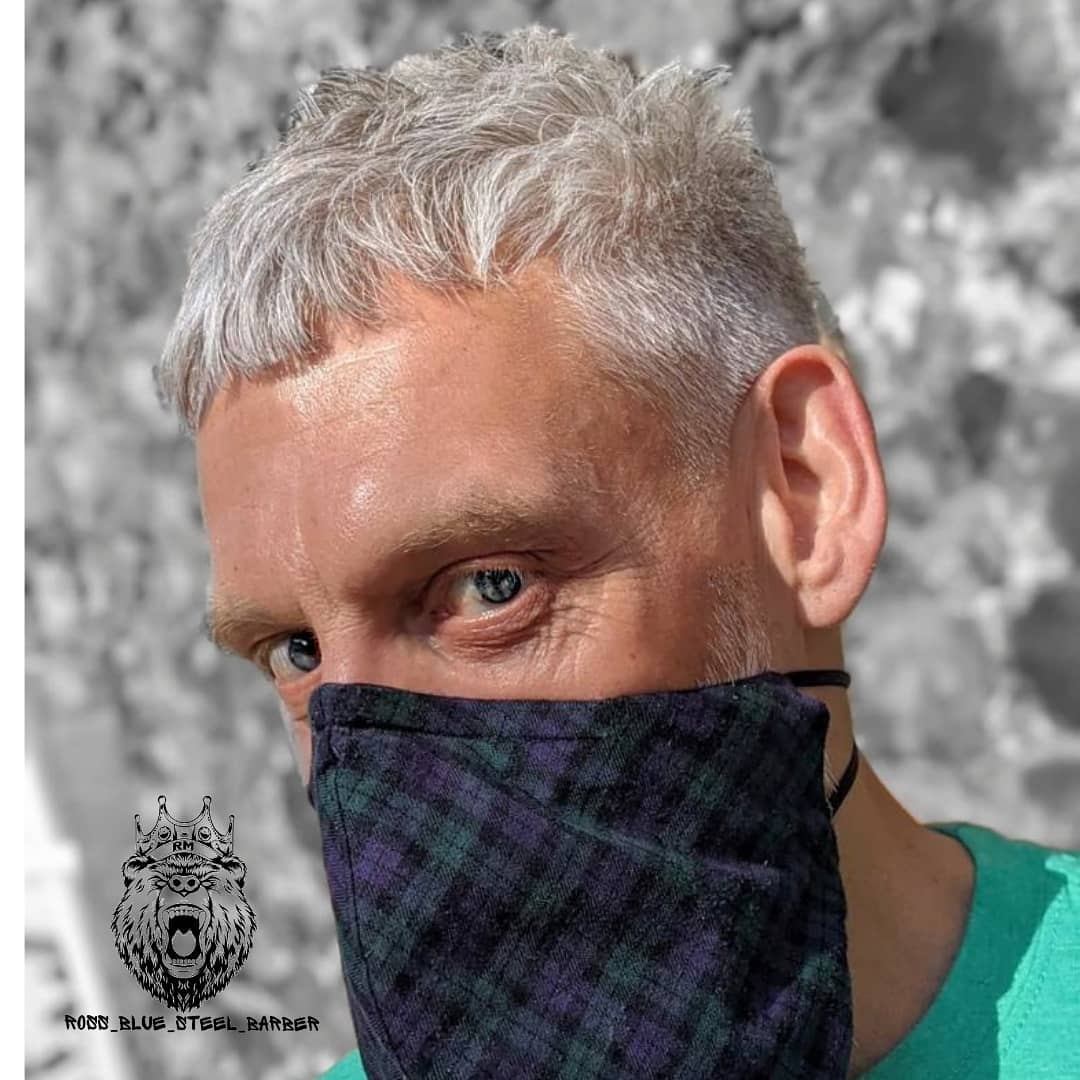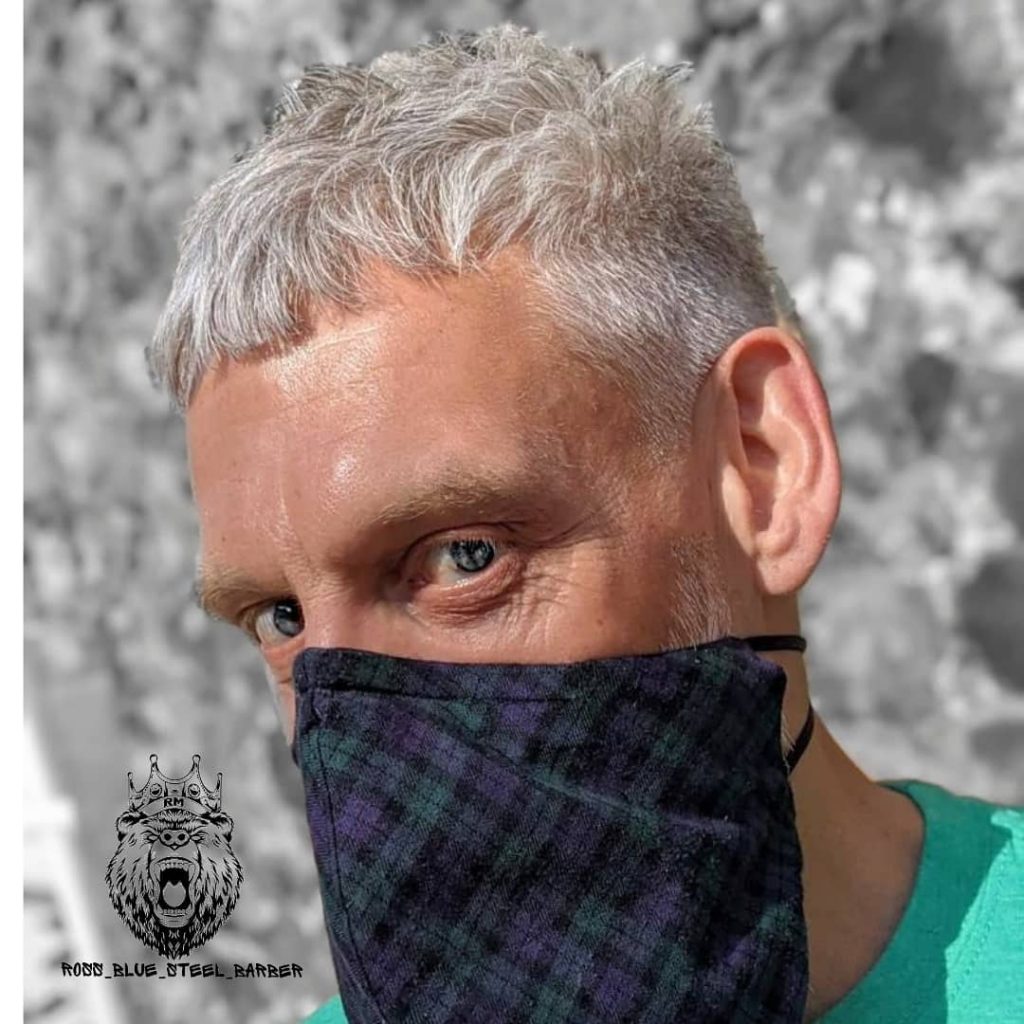 Another modern version of the Caesar haircut this, crop haircut with blunt bangs has been wildly popular and looks great in silver.
15. Men's Hairstyles For Gray Hair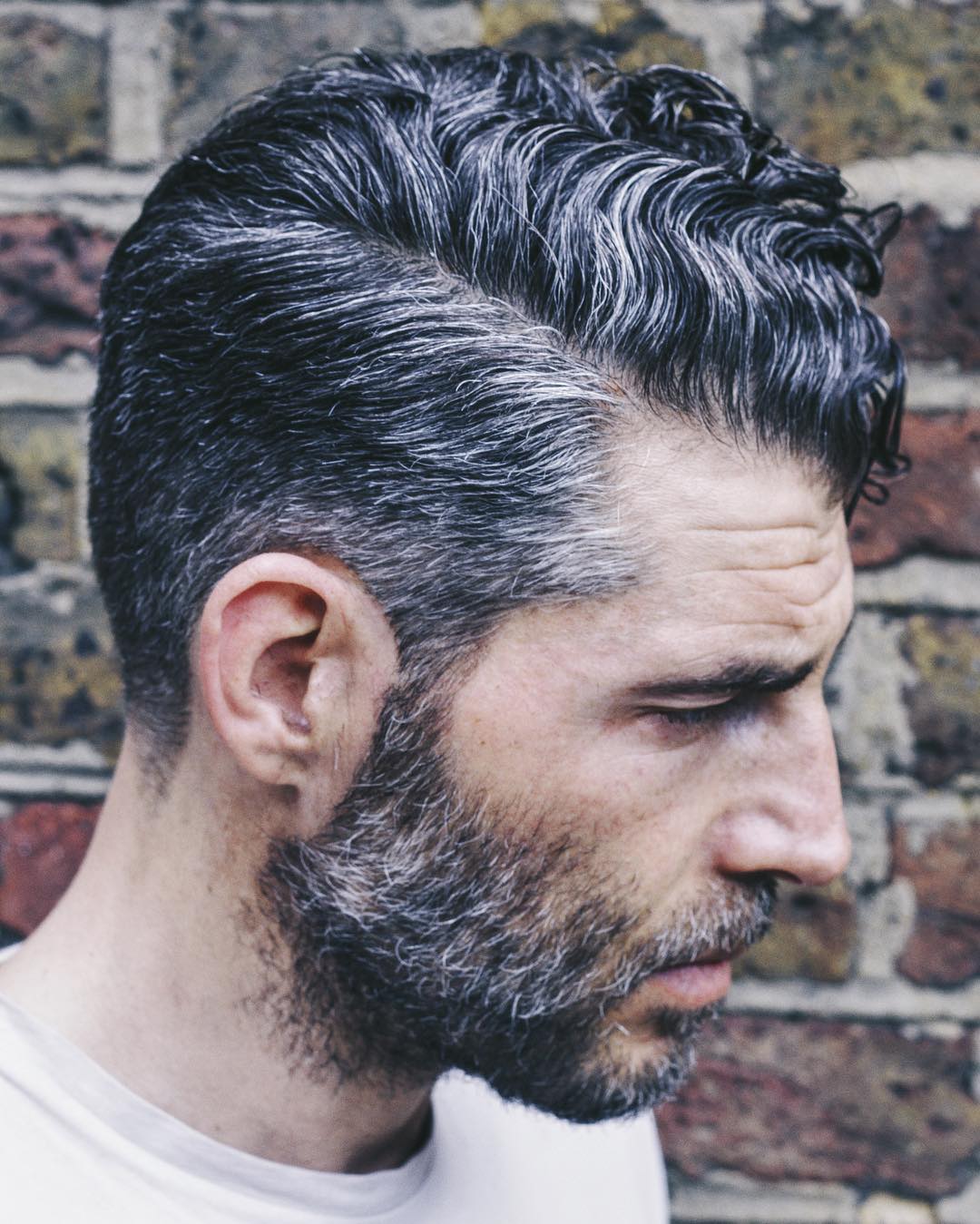 There are no rules about how to cut hair based on curl. If hair texture has become coarser with a shift in color, longer styles have more surface area for product to hold. This side part taper haircut shows off the salt amidst the pepper while plenty of length for wavy hair. This is also a cool haircut for men with fine or thick hair.
16. Cool Textured Haircut + High Fade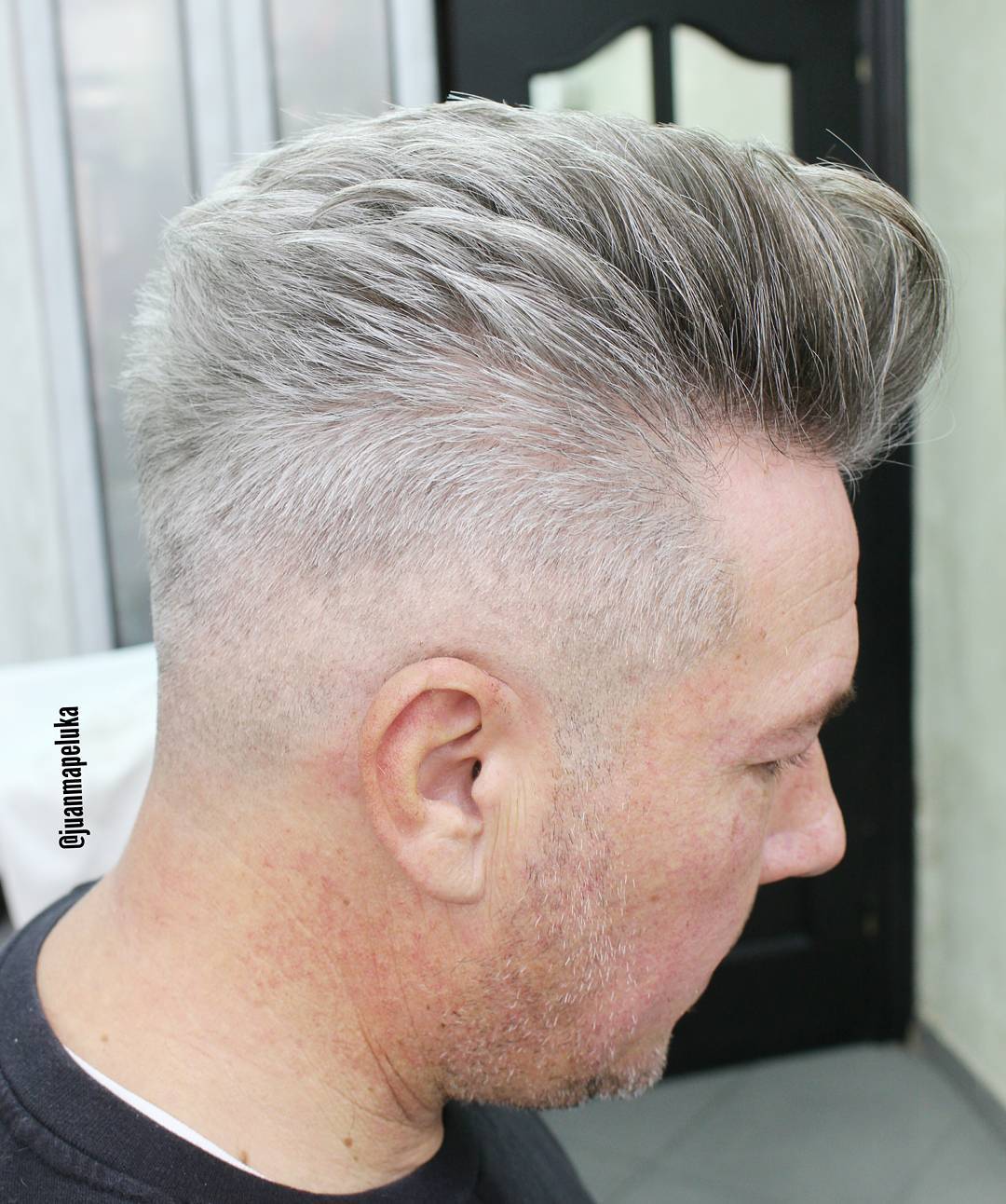 This pomp fade is an excellent hairstyle for men with thinning hair who are willing to spend a few minutes working on hair. The fade makes hair look thicker on top while textured volume conceals thinning hair. This look definitely requires a blow dryer plus lightweight product like a styling powder or matte pomade.
17. Side Part Men's Hairstyle With Gray Hair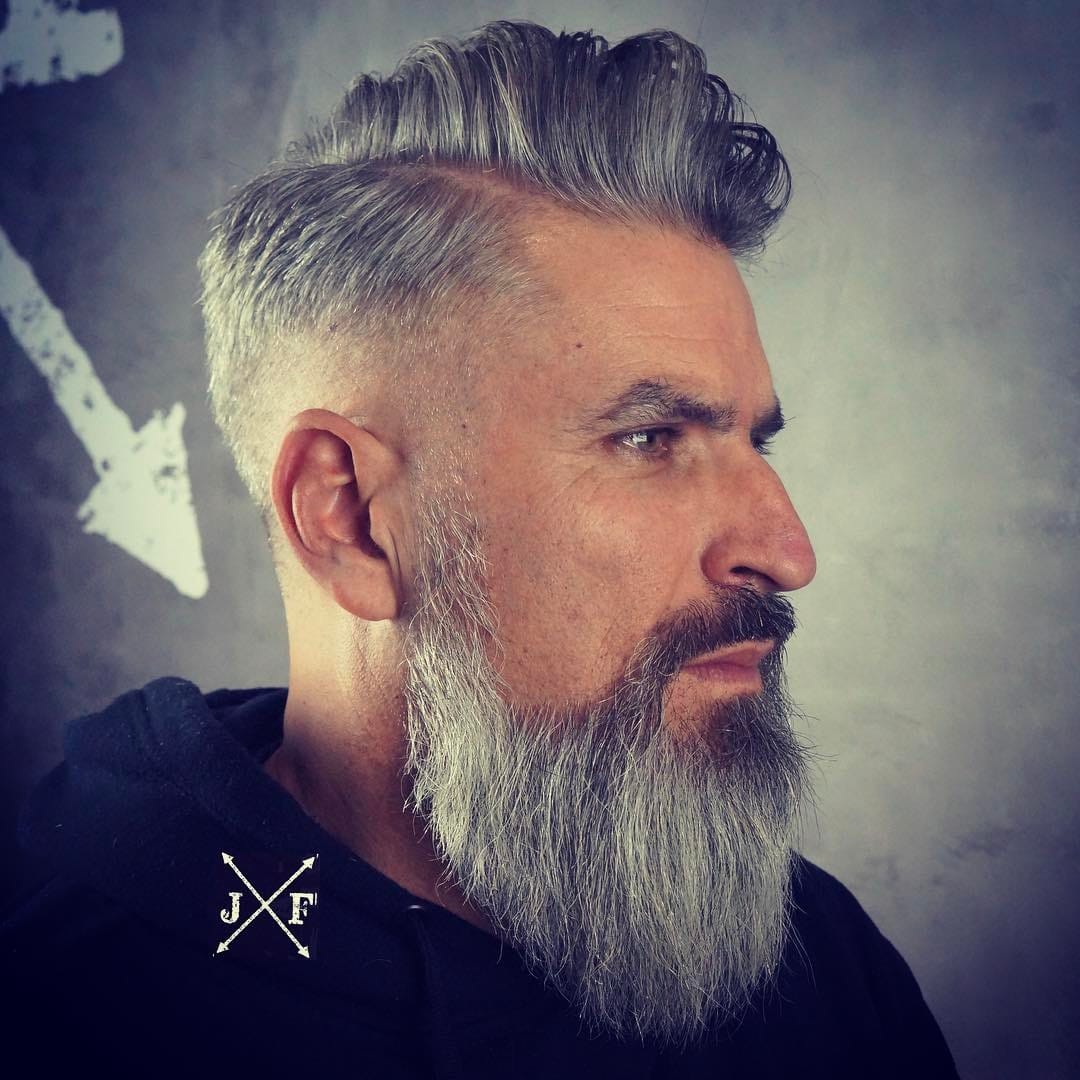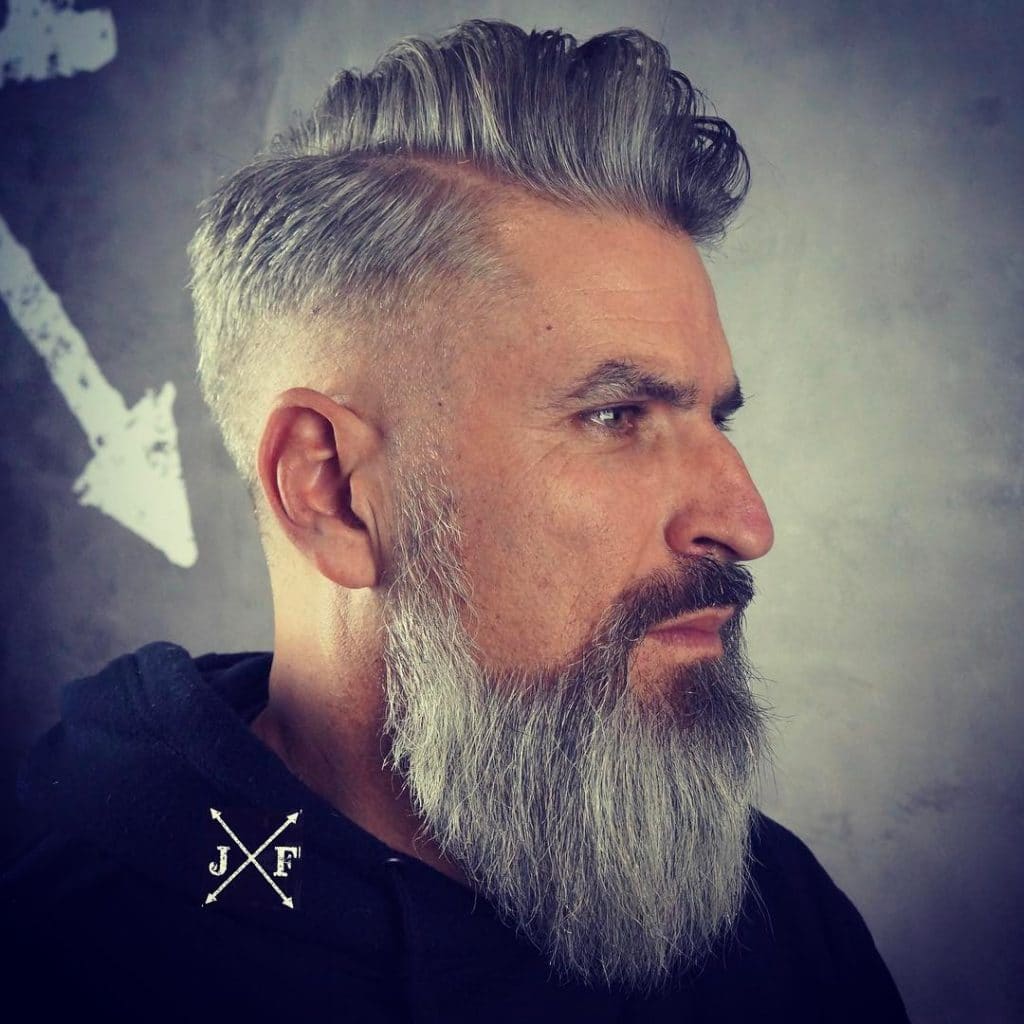 Hair changes color in interesting patterns. For this gentleman, hair is darkest in the center of the face and lightest at the edges. This low fade haircut, comb over hairstyle and high volume hairstyle with a groomed beard is on point for men of all ages.
18. Modern Hairstyles For Older Men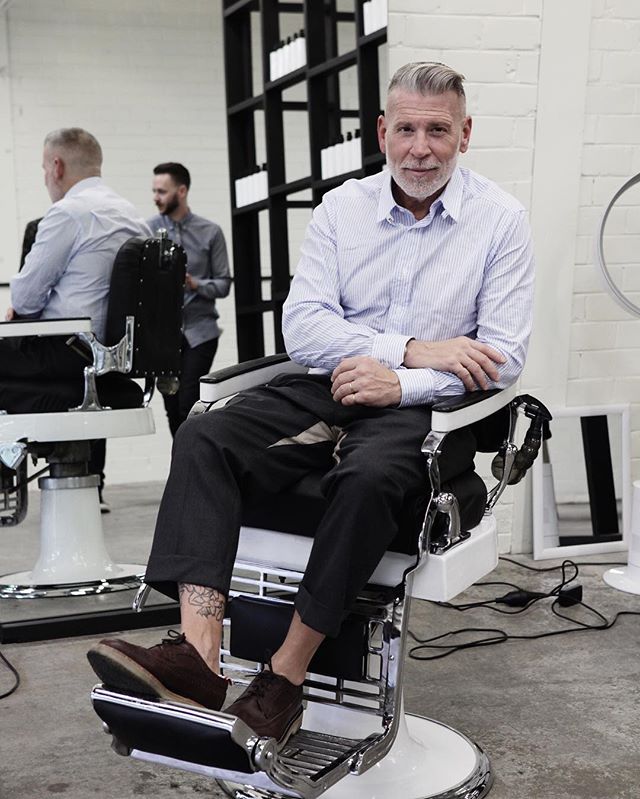 If you don't recognize him, this dapper gentleman is Nick Wooster, a former men's fashion director who has worked with Neiman Marcus, Barneys New York Bergdorf Goodman as well as street style extraordinaire. At almost 60, he is still the most stylish man in most rooms. This cool haircut with a quiff combed into a wave and shaved sides has the same combination of classic and cool as his clothes.
19. Comb Over Hairstyle For Gray Hair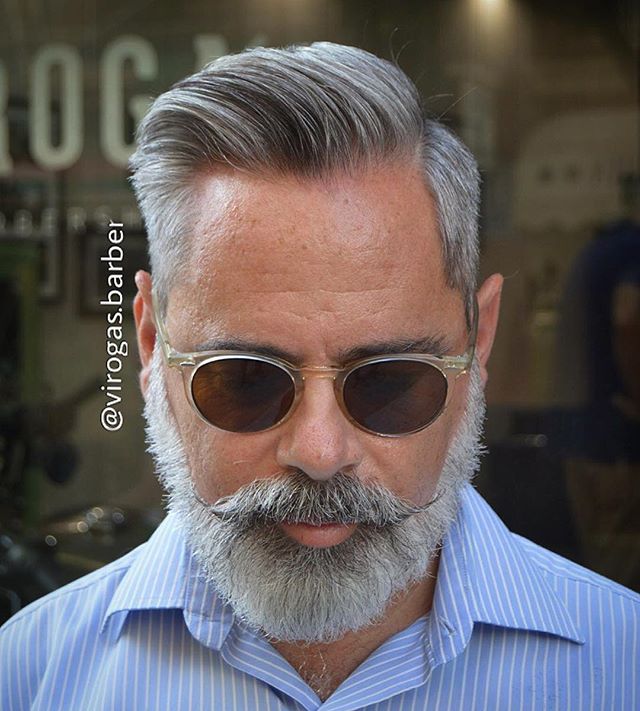 Take the pomp in a different direction with this side part, comb over hairstyle. It's easy to style and can be worn with more or less volume as well as shorter or longer hair. The sides can be taper cut like above or faded.
20. Hairstyles for Older Black Men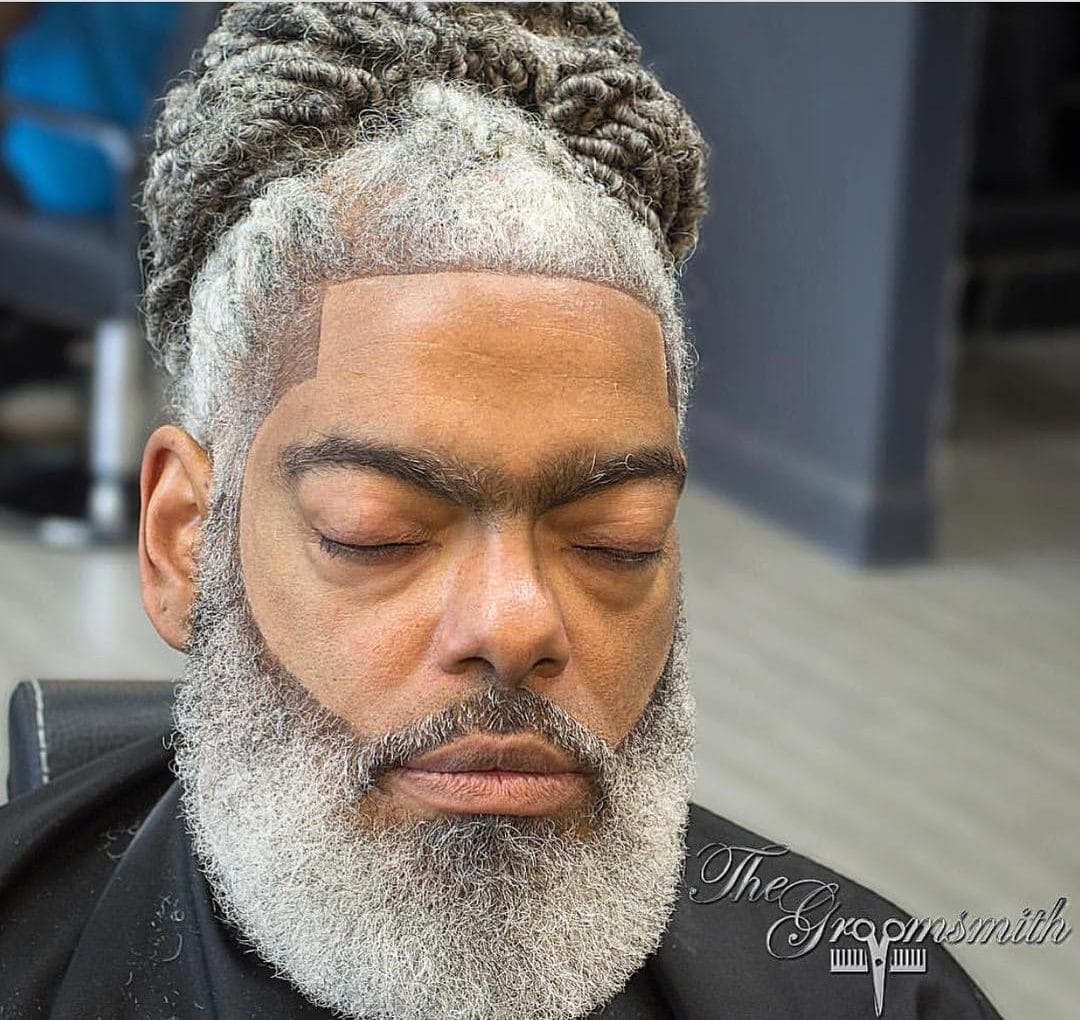 One of the benefits of aging for many people is feeling comfortable being yourself. For some people that means flying under the radar while for others that means expressing individuality and style through hair and clothes. This dapper gentleman looks impeccable with a groomed white beard, line up and long dreadlocks.