The man bun is still going strong for guys with long hair but it's not the only hairstyle option. We've discussed adding an undercut, adding a braid, or wearing a top knot as some of the best men's hairstyles for long hair. Here's another cool look that works for medium length hair too.
Check out these pictures to see how to wear the half ponytail for men.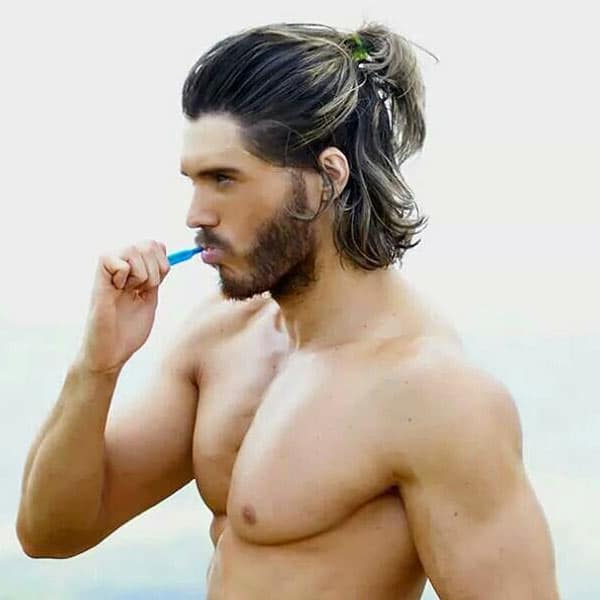 Here's model Franklin David in a shot for Revista Junior. Once one of David Beckham's hairstyles of choice, this half up hairstyle works well for chin length hair. We've also seen similar looks Jake Gyllenhaal, Charlie Hunnam, and Leonardo DiCaprio. This half ponytail is the best way to tie this length of hair back when a full pony or bun isn't an option. Don't worry about keeping it neat.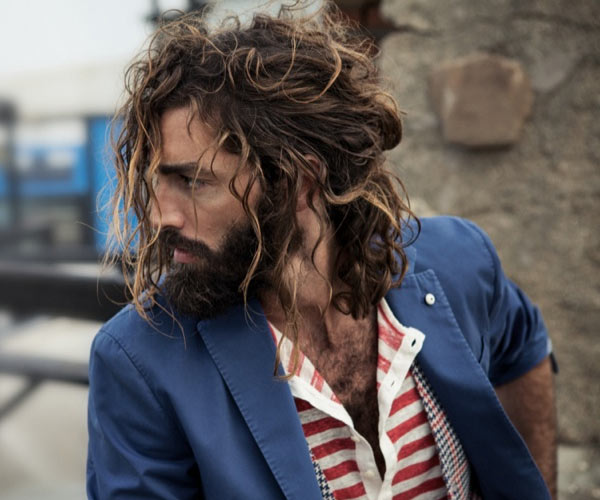 Proving that the half up looks works for all hair types is model Maximiliano Patane for L.B.M. 1911. His long curly hair is pulled up into a half man bun for a cool, rugged style. The wayward hair pairs well with impeccably chosen clothing.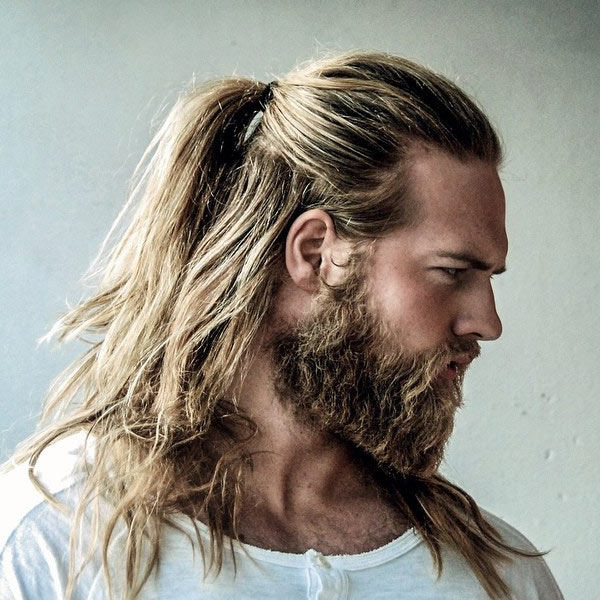 Lasse L. Matberg is a hair inspiration for the face and scalp. Voted Beard of Norway 2015, this dude knows how to grow and style hair. He's also a fan of the man bun but also likes to let the long locks flow. Enter the #halfpone. Like all half up styles, you get the best of both worlds – hair is pulled back and loose at the same time. It's the safe choice for activities like surfing or chopping wood and looks bad ass too.
If you want to add a new style to your long hair repertoire, try the half ponytail. Wear it messy or even a half man bun. Whatever you do, this rugged style looks great and keeps you comfortable.