High fade haircuts cut hair ultra-short or down to the skin around the sides and back of the head. This gives the appearance of thicker hair and focuses attention to the hair on top, whether it short or long.
A high fade can be added to any men's haircut from a short buzz to long hair that can be styled into a pompadour or side part hairstyle. Of course, it also works for curly hair and creates a textured mop top or high top style for tighter curls.
This fade haircut is especially flattering for guys with round faces or wide cheeks where the hair at the sides would add even more width. High fade haircuts can work for every face shape though, it depends on what hairstyle is happening on top. Longer face shapes may want to wear hair down over the forehead. High volume styles work for wider faces shapes. Messier styles add height and width on top, which is flattering for face diamond shapes that are widest at the jaw.
Check out these classic, cool and trendy ways to wear high fade haircuts.
1. High Skin Fade Quiff Haircut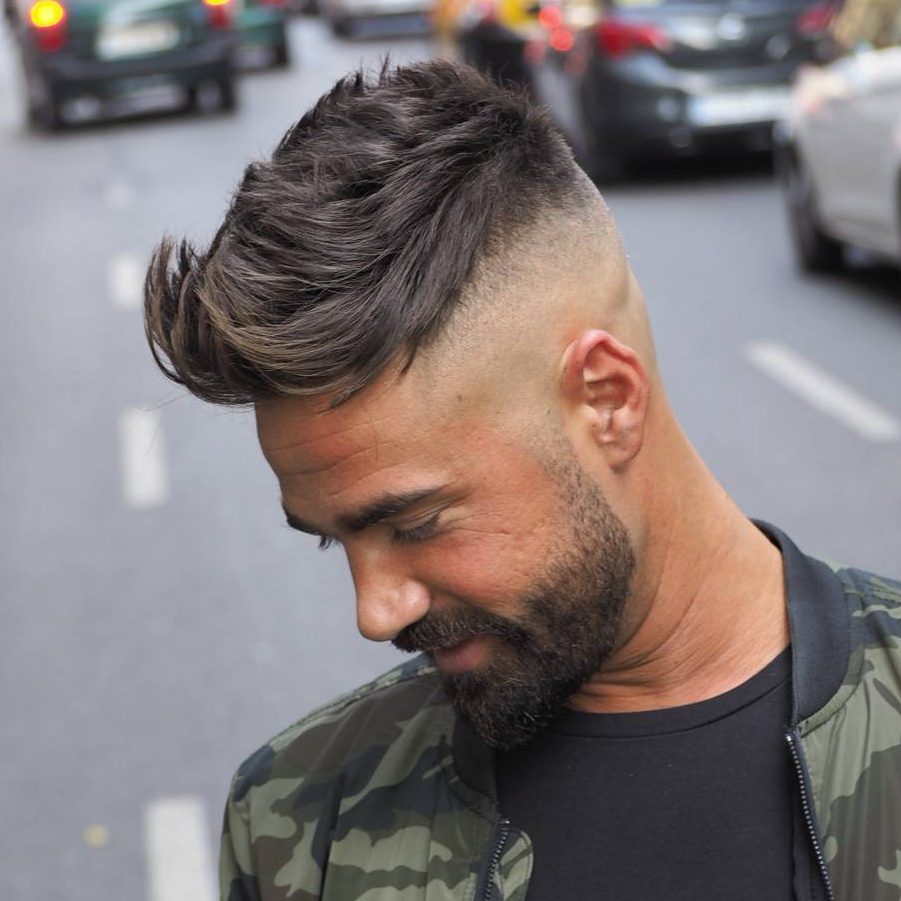 This on-trend cut features thick hair styled into textured spikes and a quiff at the forehead with a high bald fade.
2. Textured Crop Haircut + High Fade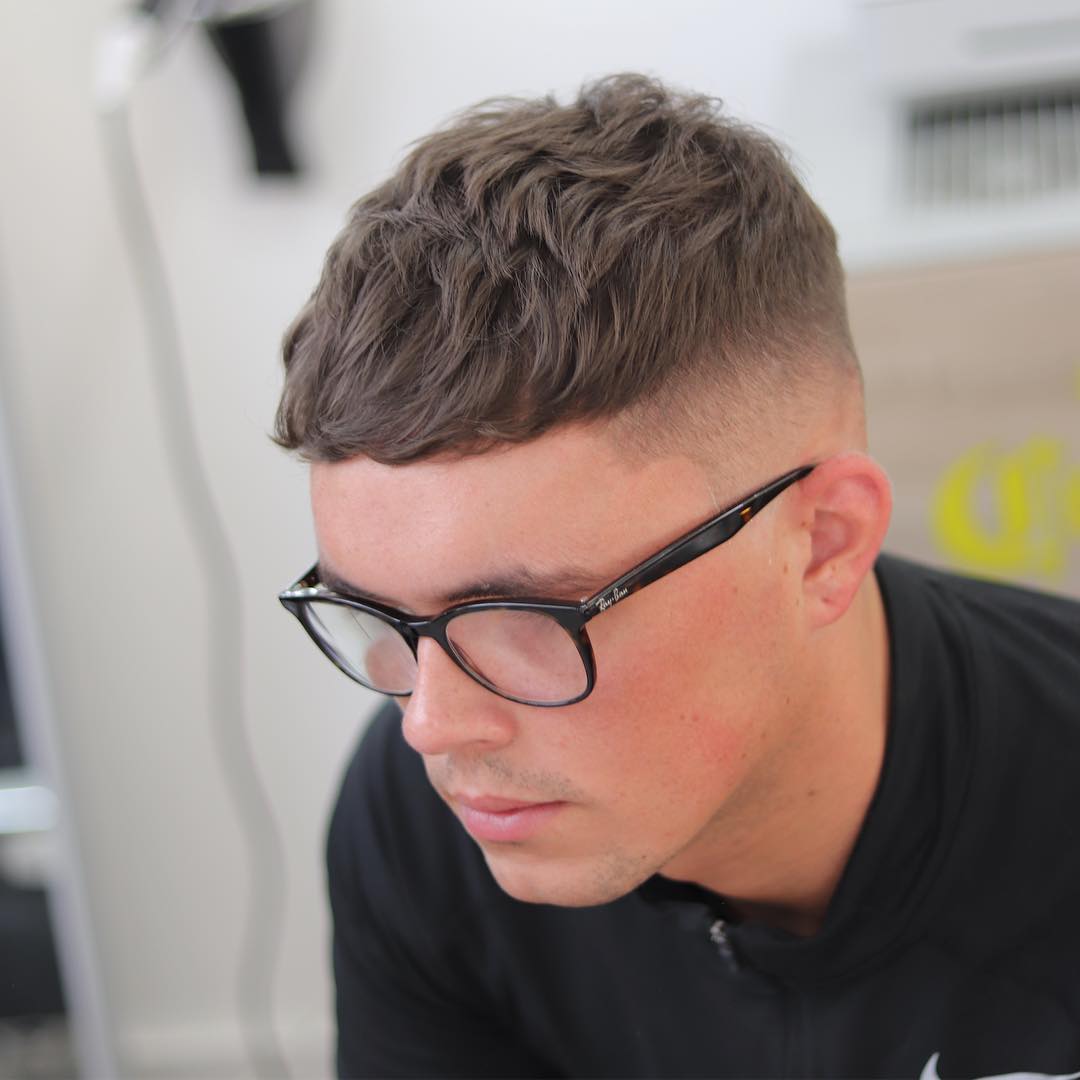 A high fade concentrates hair on the top of the head, emphasizing the fullness and texture.
3. Comb Over Hairstyle + High Fade + Hard Part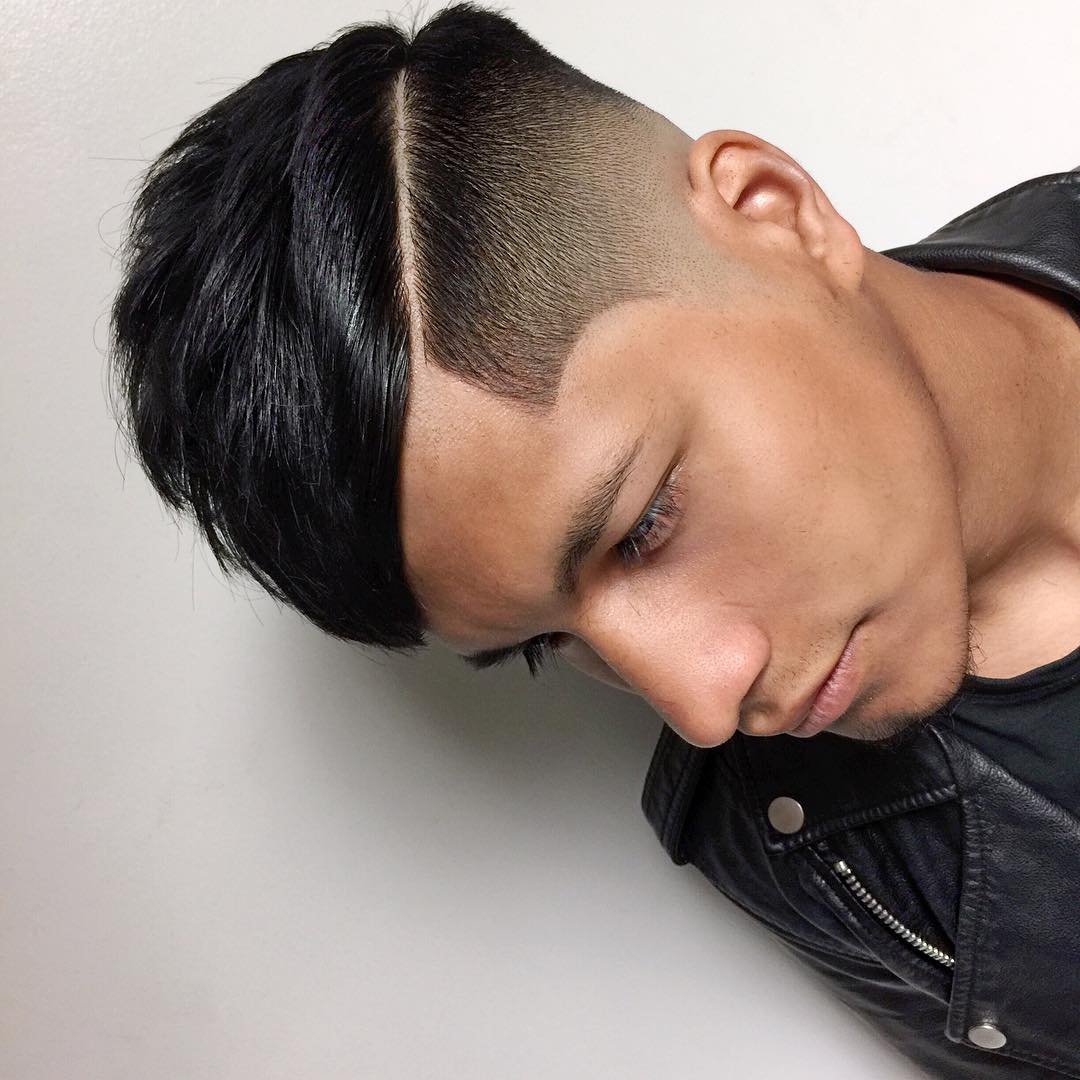 The popular comb over fade is most dramatic when worn with a high fade. This version goes even further with diagonal bangs, textured styling and a shaved part.
4. Messy Sweep Back + High Fade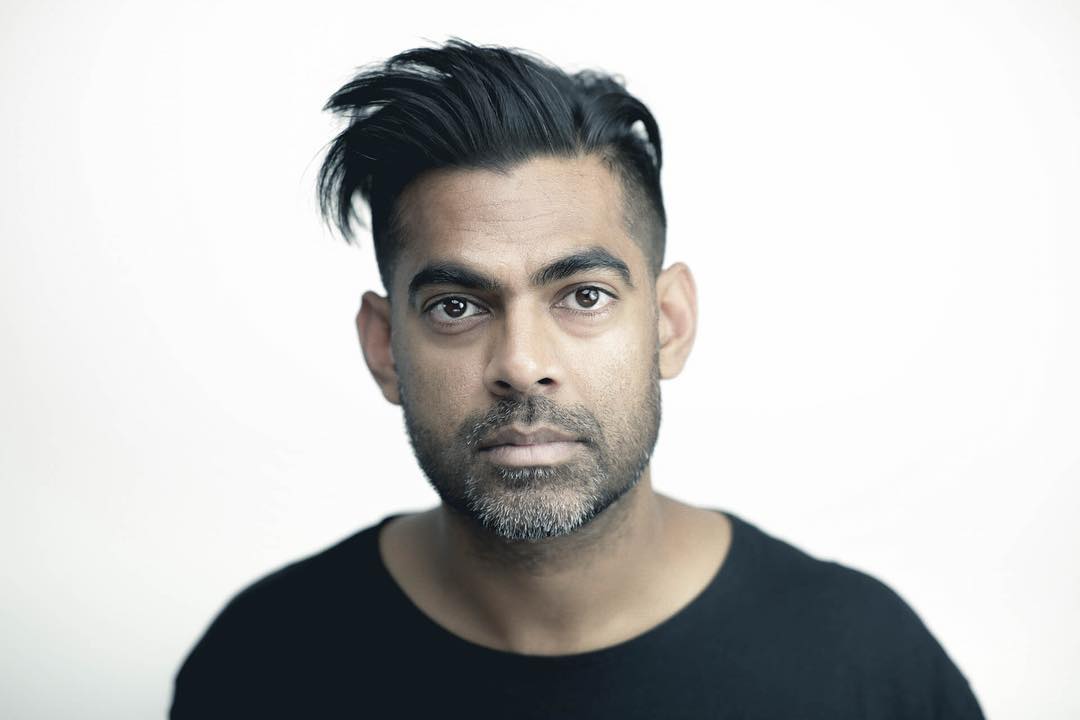 The sweep back is the cool way to wear slicked back hair. It's a wind swept look that combines the volume of slick hair with just the right amount of messiness.
5. High and Tight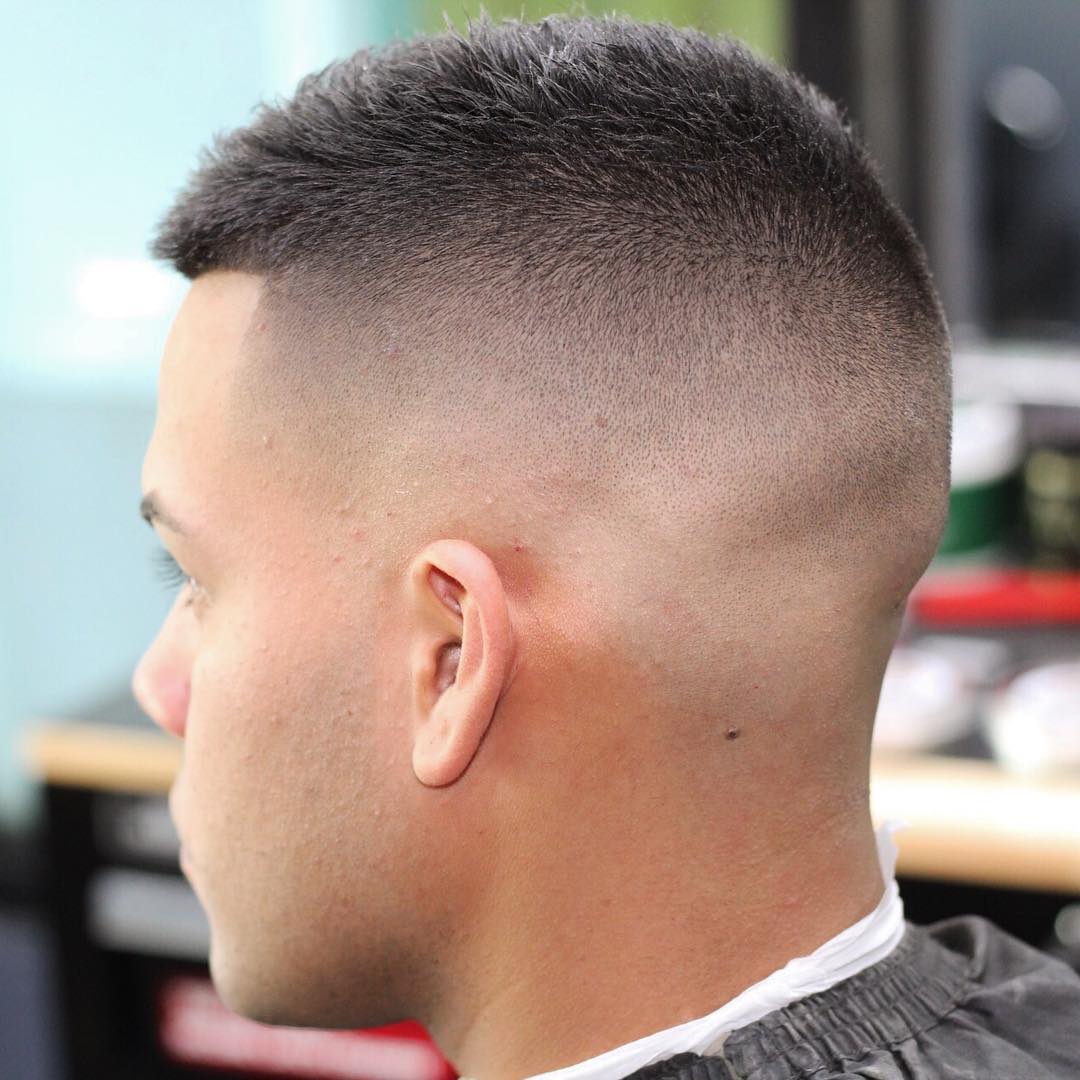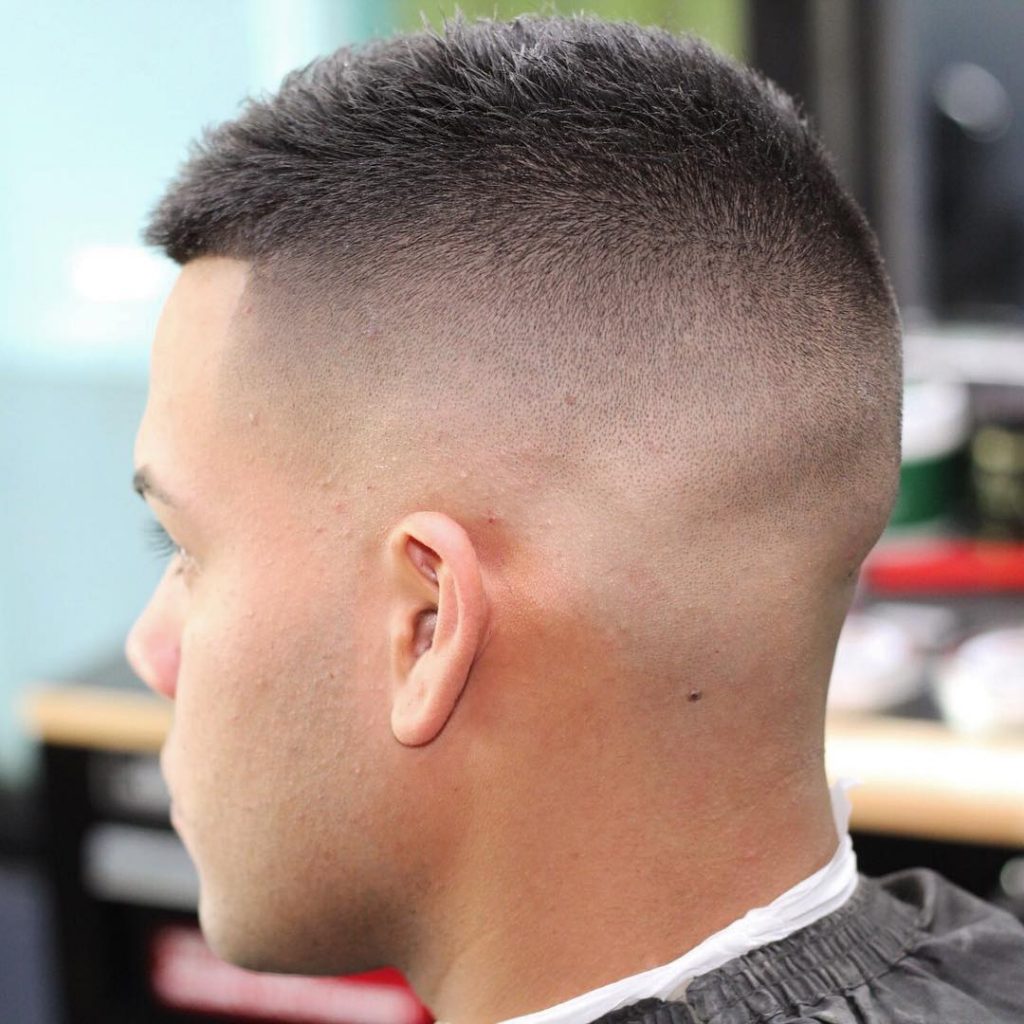 The military high and tight haircut is also a popular with civilians. This ultra short cut has plenty of style.
6. Flat Top + High Fade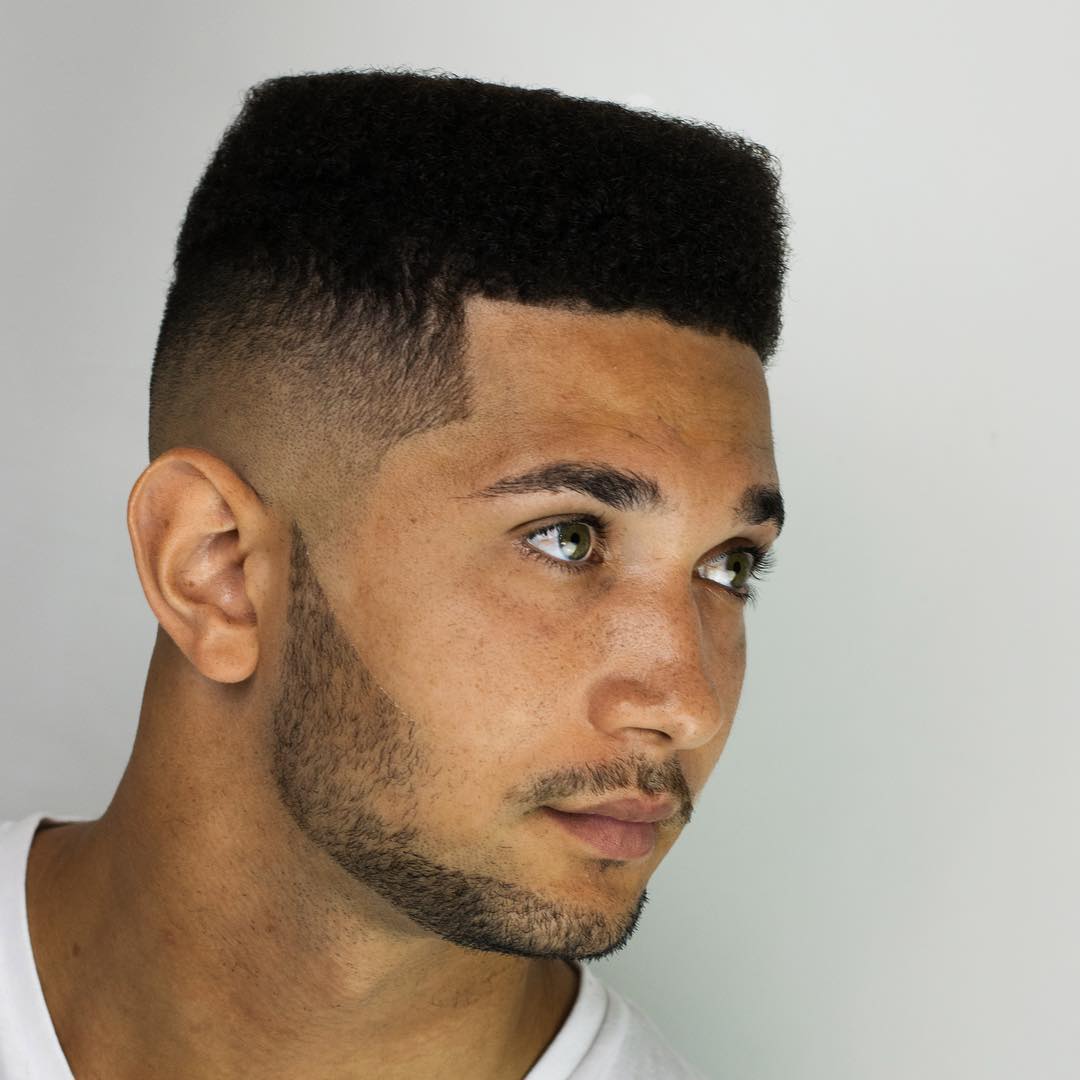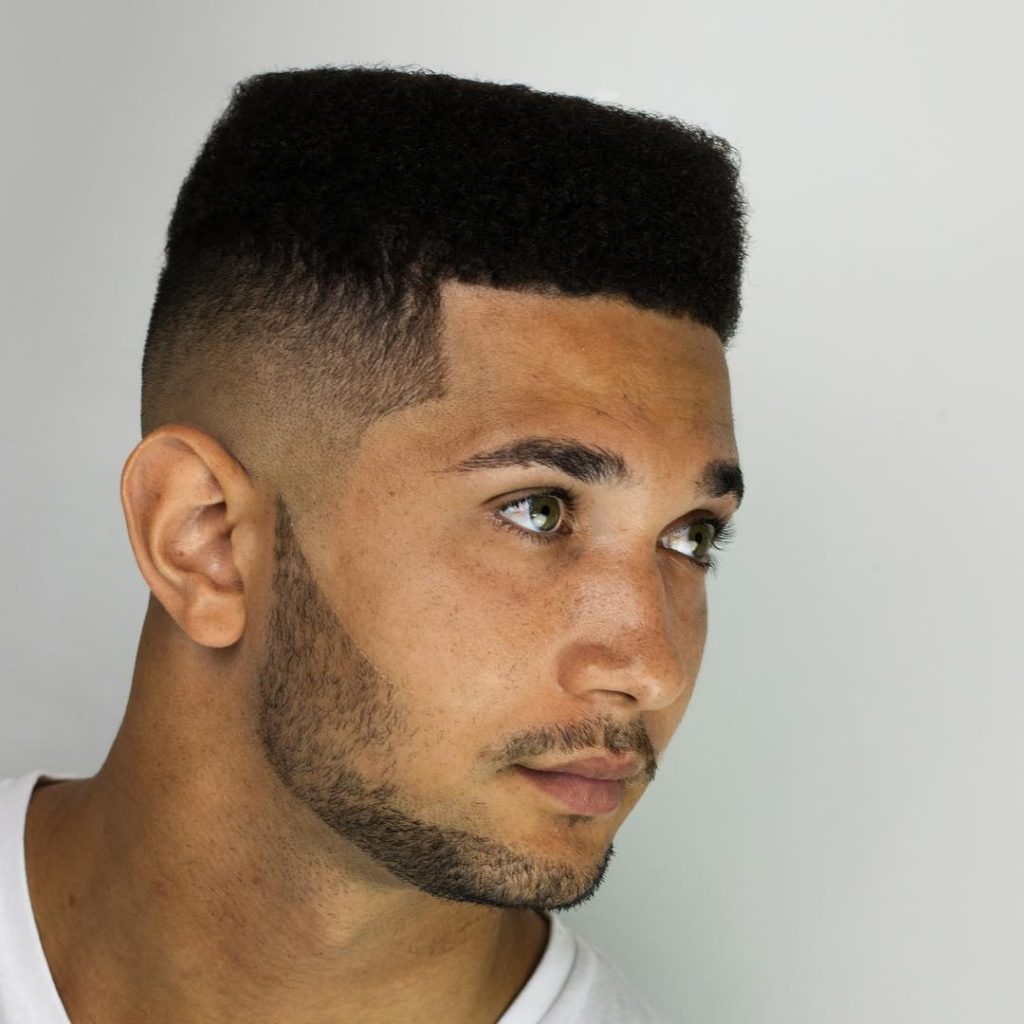 The shaved sides of a high fade emphasize the height of any hairstyle and also contributes to the signature boxiness of the flat top.
7. Modern Pompadour + High Fade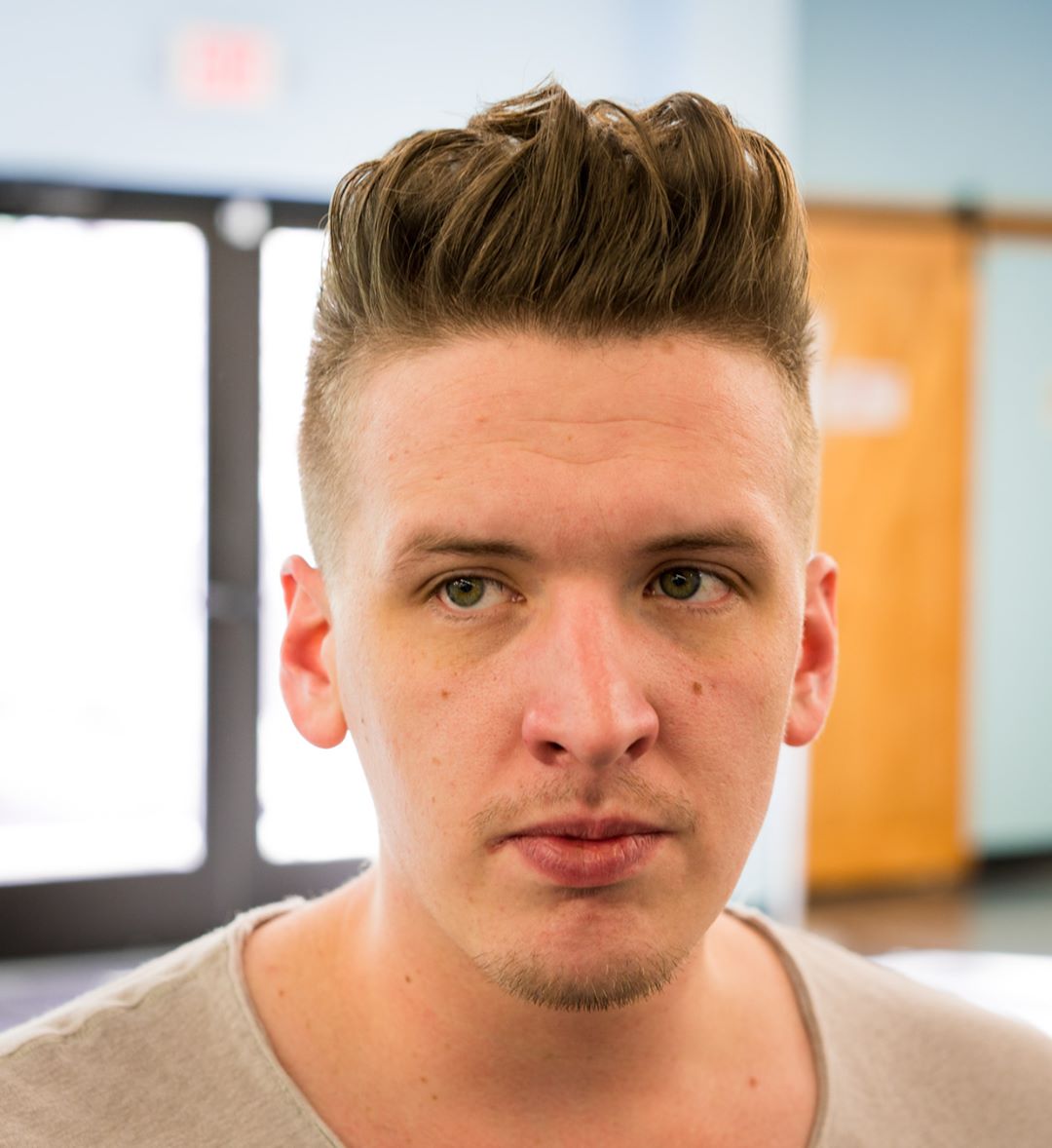 The modern pompadour is frequently worn with a high fade. That makes styling easier by eliminating the need to slick back the sides. The on trend version features some defined texture. Choose a matte product and use fingers to style.
8. Textured Pompadour For Long Hair + High Fade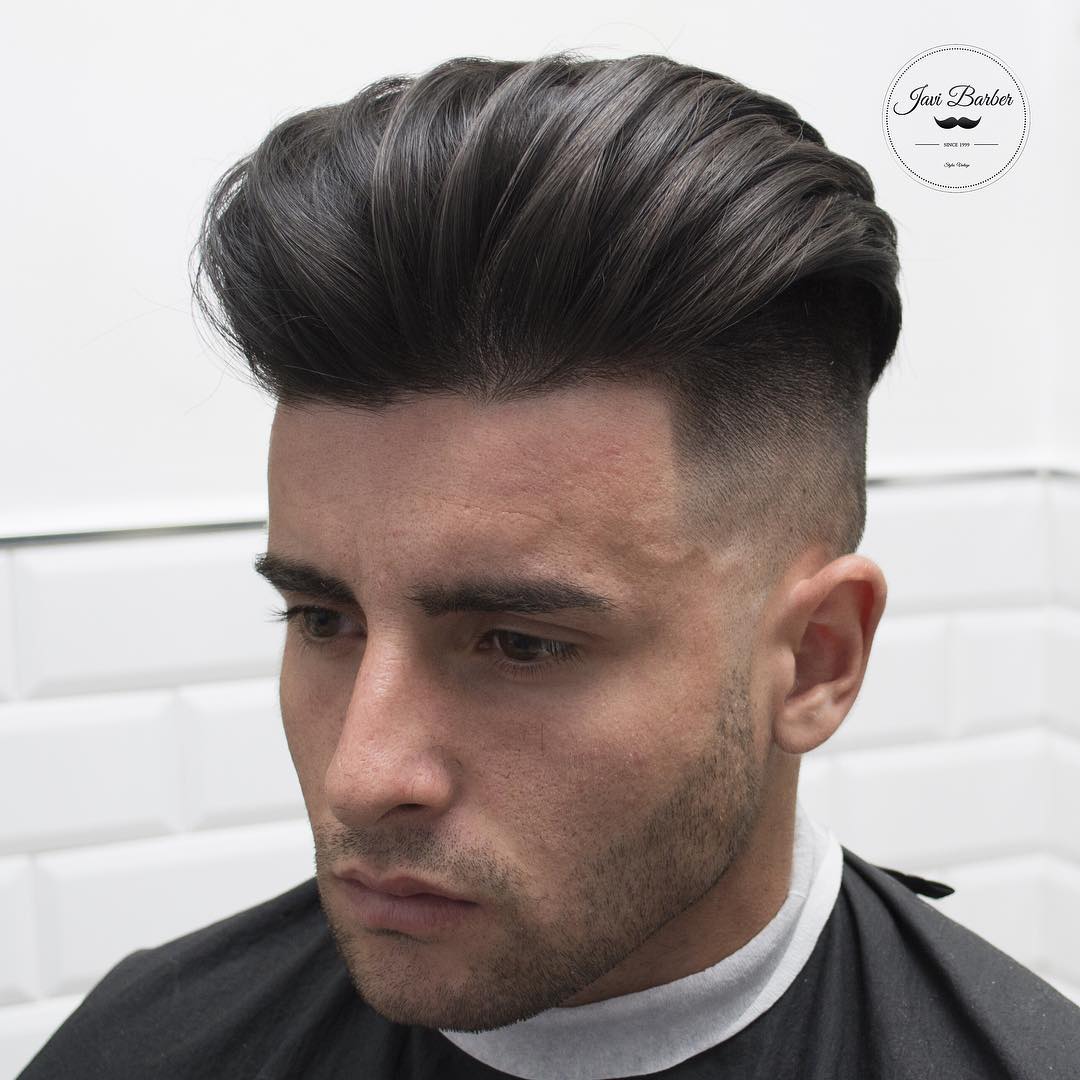 Longer hair means higher pomps. This cool look also adds some light texture.
9. Pomp Fade Haircut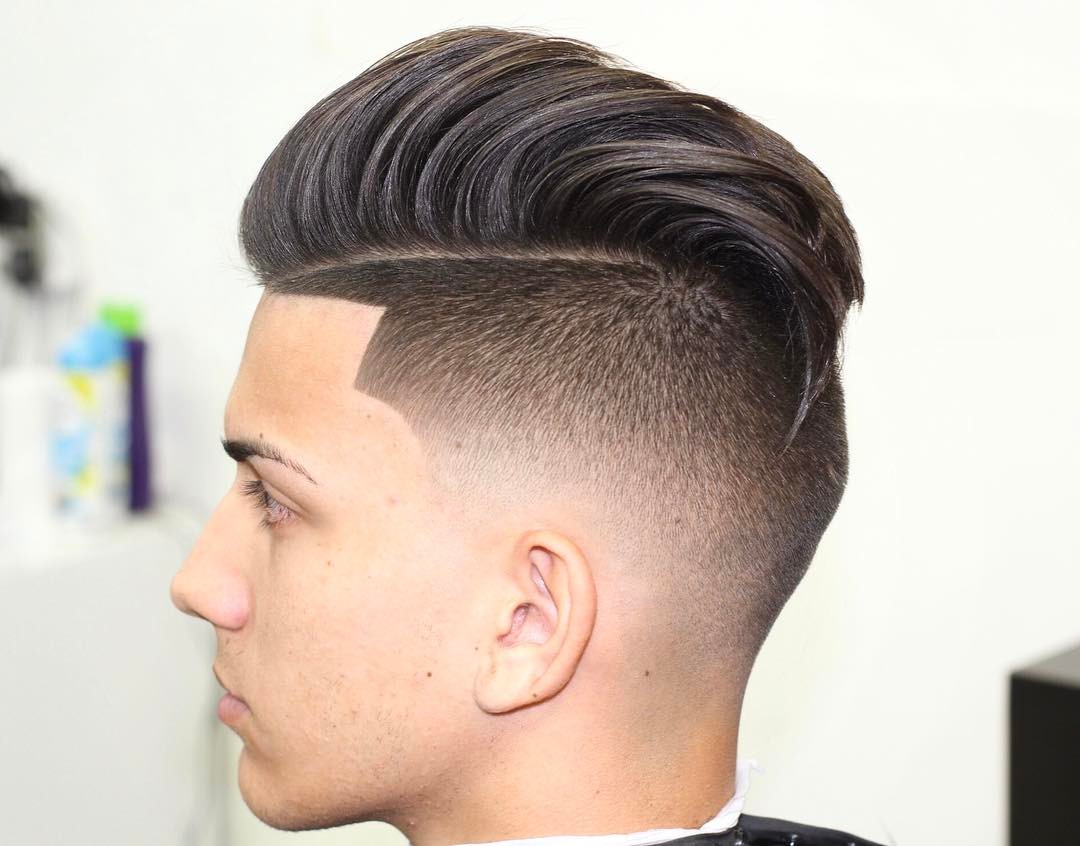 This fresh look is a classic pomp at the front and finishes with an unexpected point at the back.
10. Long Crop + Fringe + High Fade
This long and heavy crop features plenty of tousled texture and fringe worn down over the forehead.
11. Twist Curls + High Fade Haircut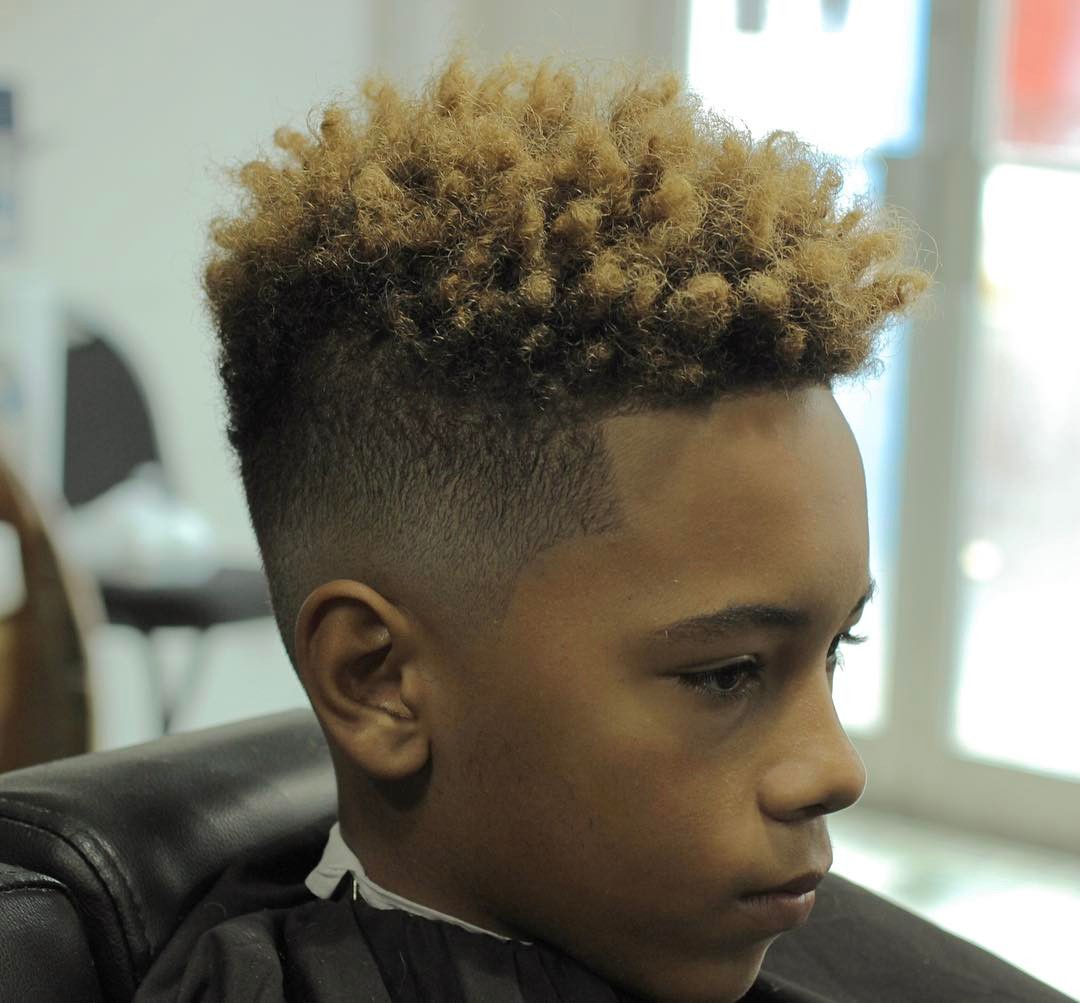 This curly high top fade is on trend this year with plenty of texture and length. Contrasting color just adds to the appeal.
12. High Skin Fade + Short Textured Hair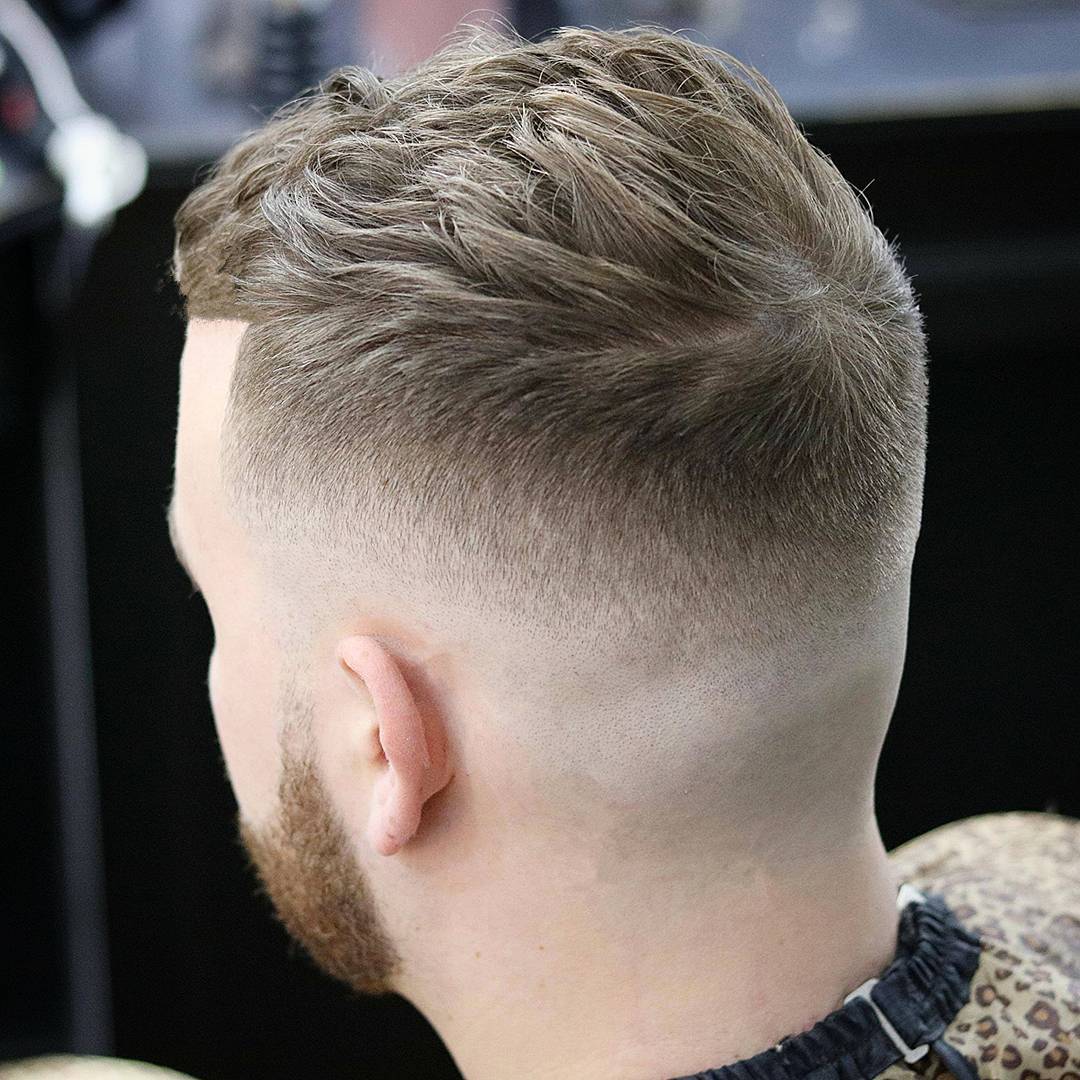 Fades are adapted to your hair. They frequently drop down below the crown so hair has enough length to keep it from sticking up. It also looks great from the back.
13. Spiky Quiff Haircut + High Fade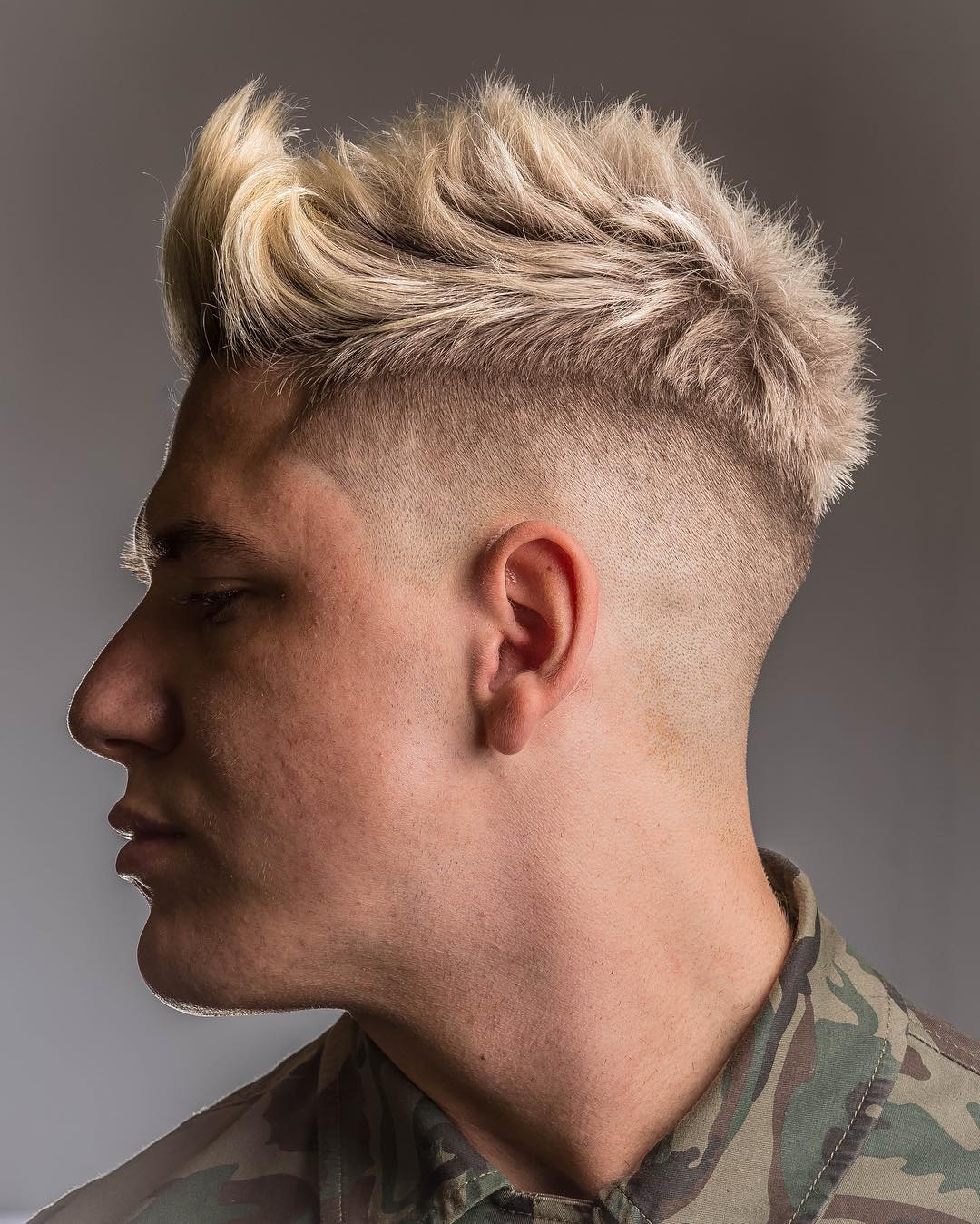 This quiff styled with textured spikes is on point this year. The high fade creates a defined line of hair for a cool disconnected style.
14. Angled Crop Haircut + High Fade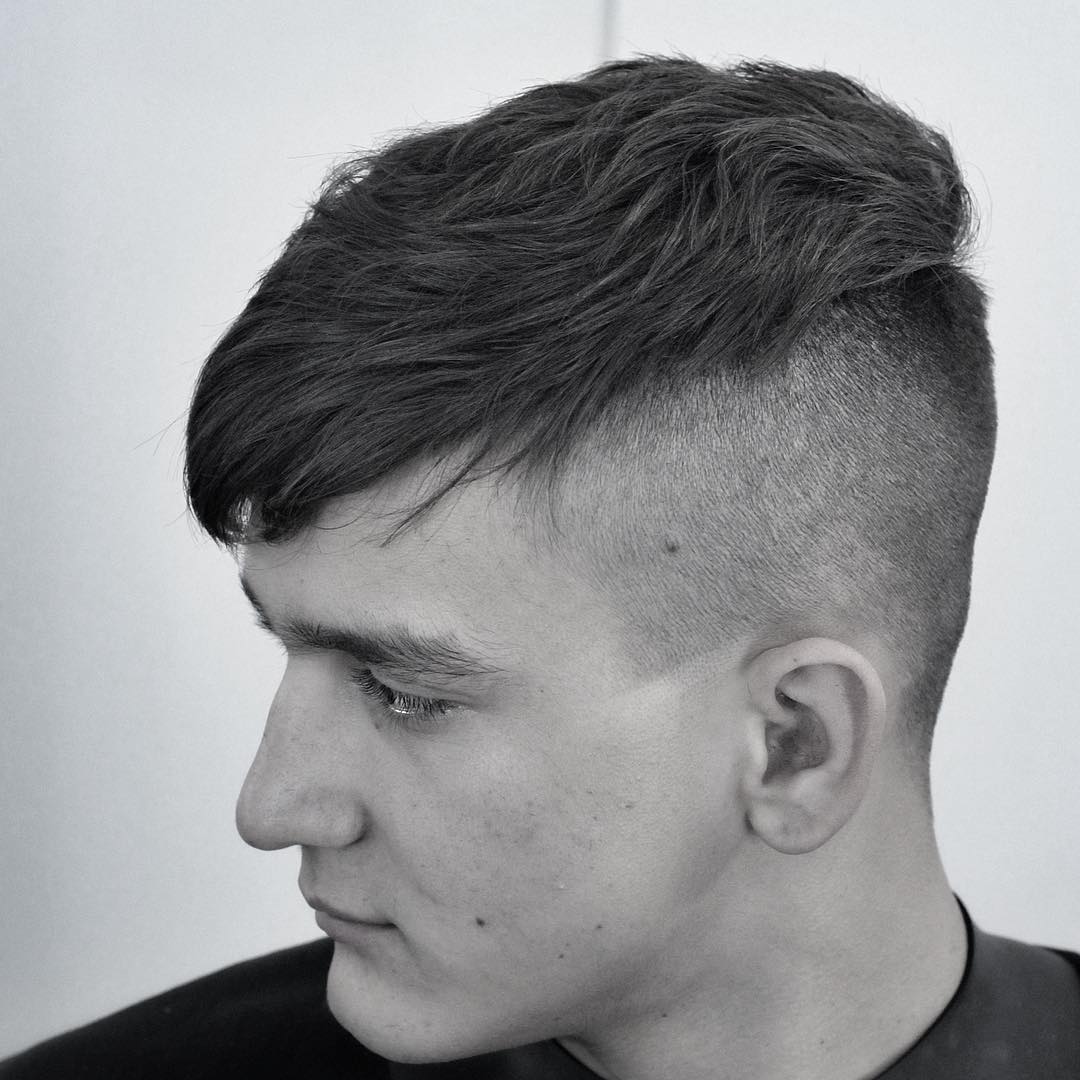 The textured crop is a major men's hair trend that can be worn in a variety of ways. This medium length version is cut and styled on the diagonal.
15. High Fade + Line Up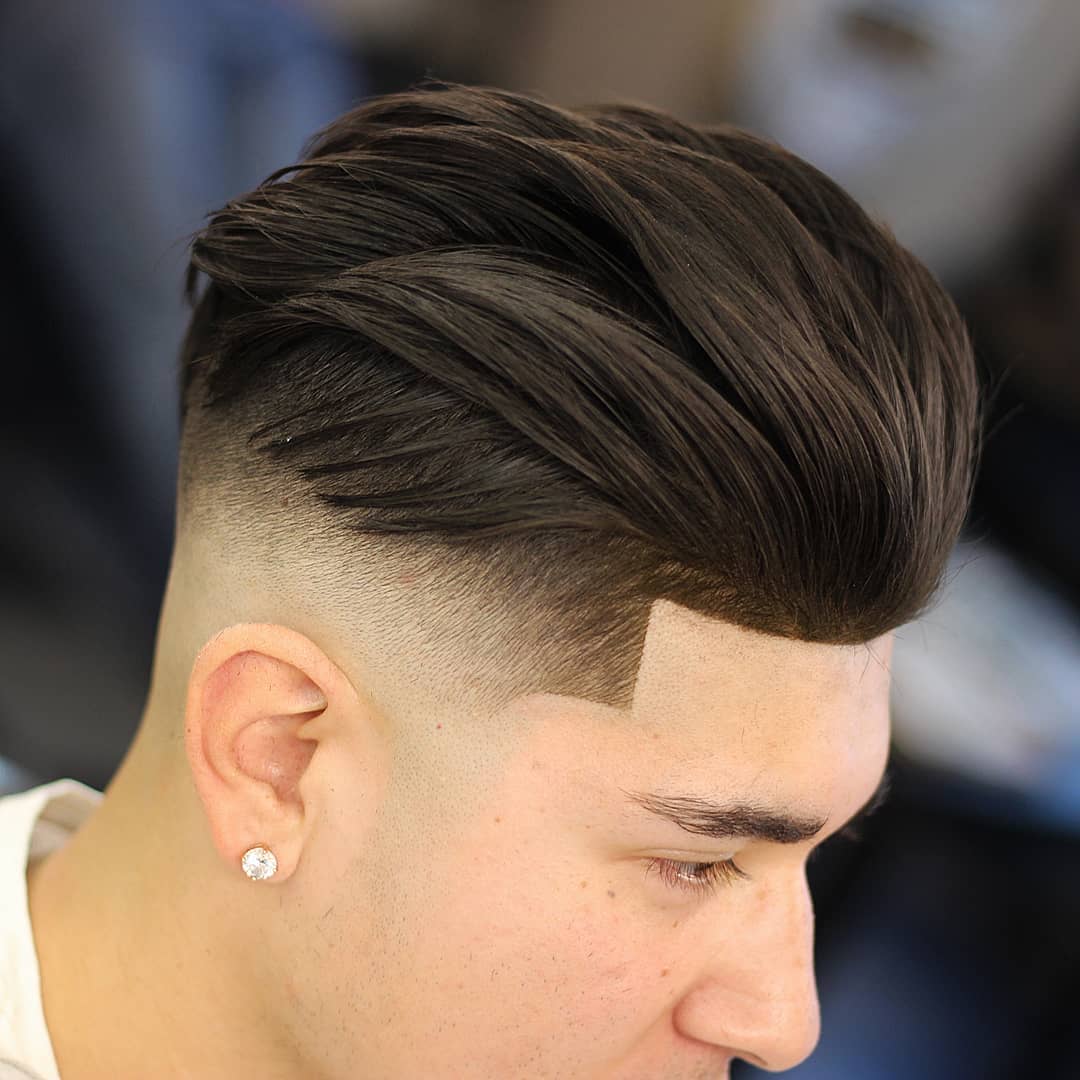 High fades look excellent worn with a line up. The blurry fade contrasts with the precise line. This combination can be worn with any style on top, from short to long.
16. Side Part Haircut With A High Fade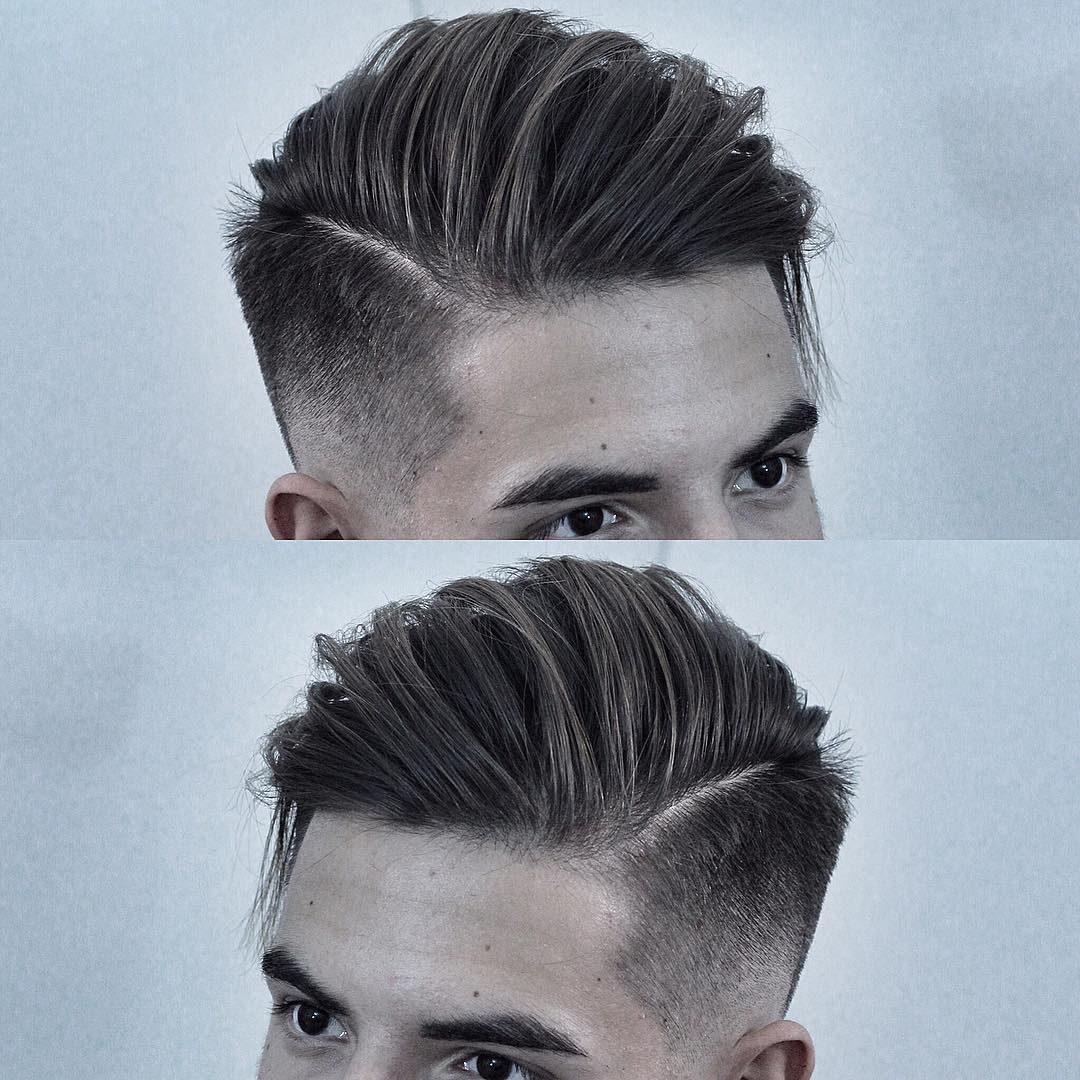 A high fade can be used to create a side part. Comb hair over to the opposite side to reveal that distinct line.
17. Disconnected Short Hair Undercut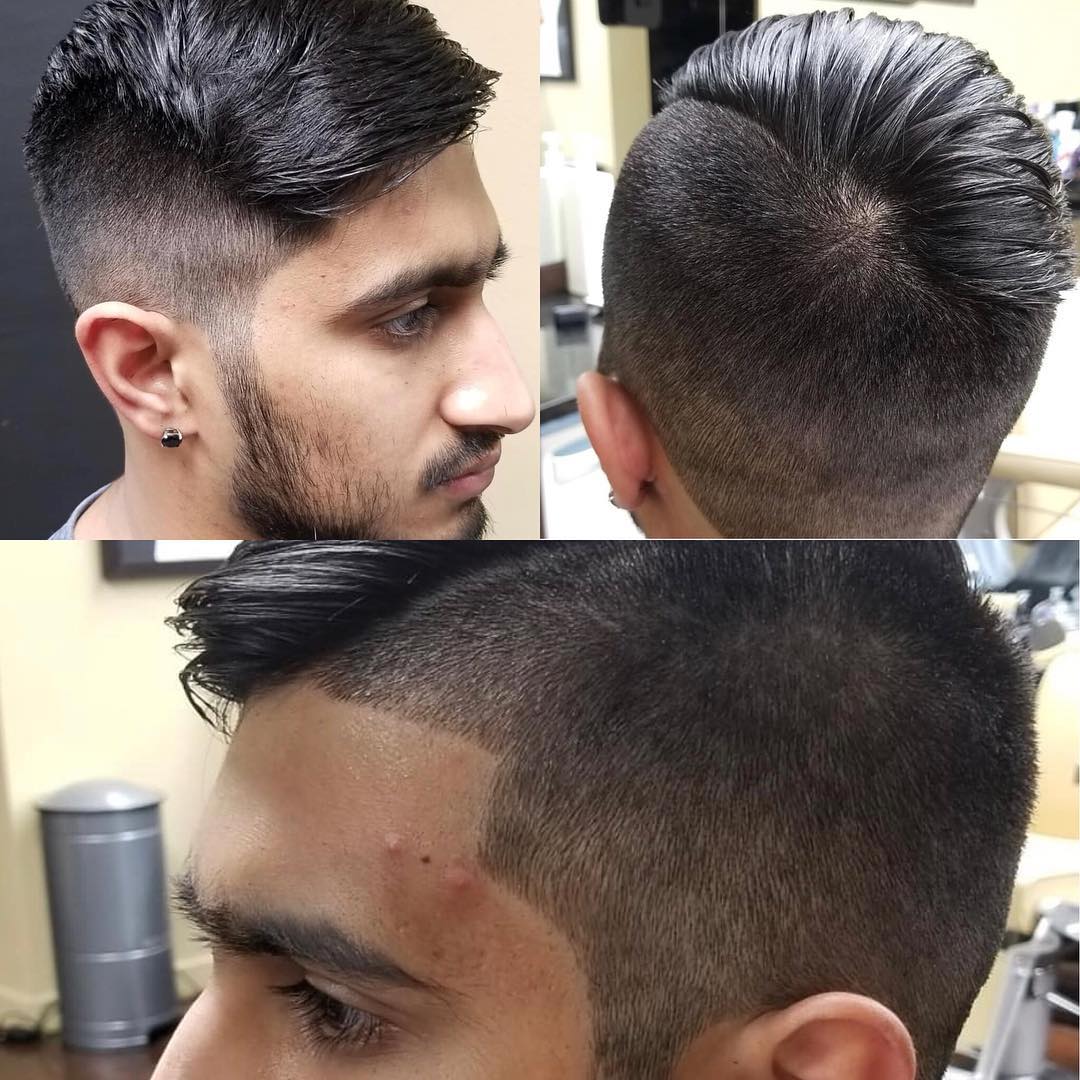 This fresh comb over hairstyle contrasts a disconnected cut on one side with softer edges on the other.
18. Pompadour for Short Hair + High Fade

This classic look slicks short hair back into a pomp for maximum style with minimum effort.
19. Pompadour Hairstyle + High Fade + Slash Design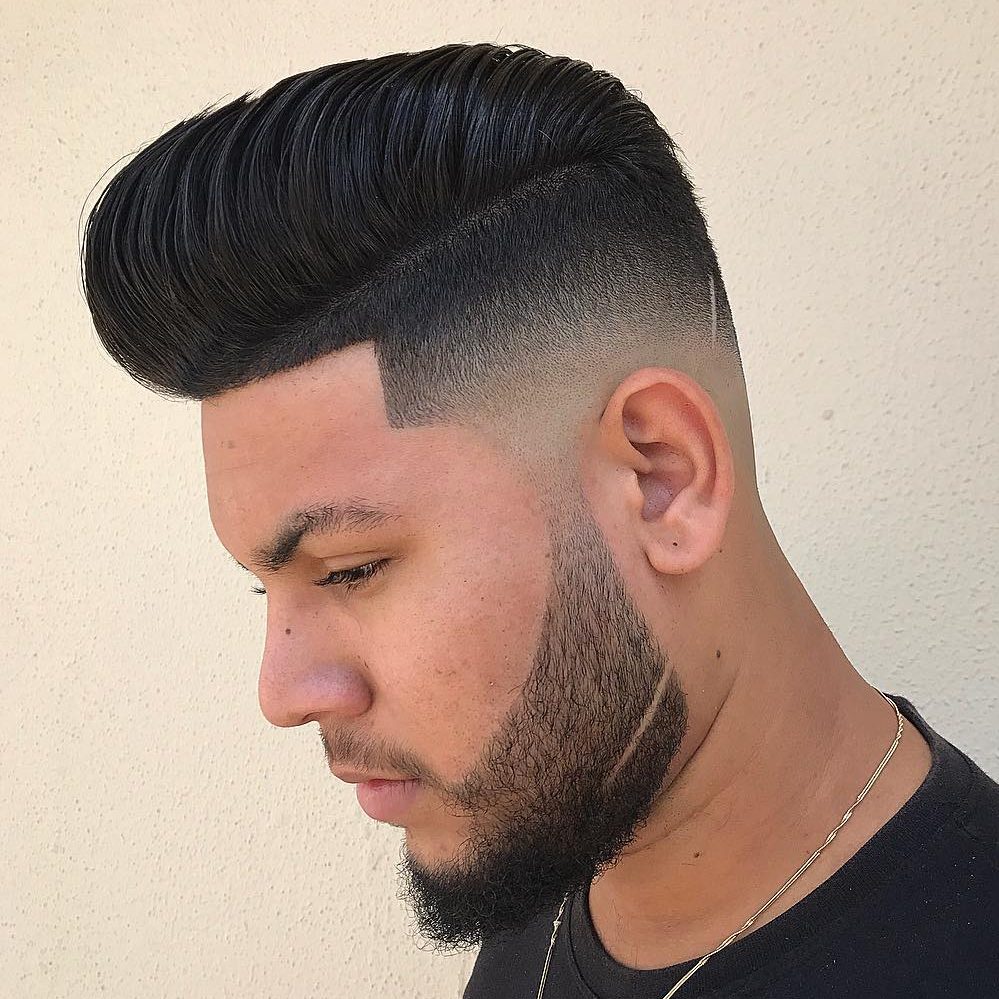 A look that's trending now is a shaved line that starts in the head and continues through to beard or sometimes even brow. It's a simple look that has a major impact.
20. Buzz + High Fade + Line Up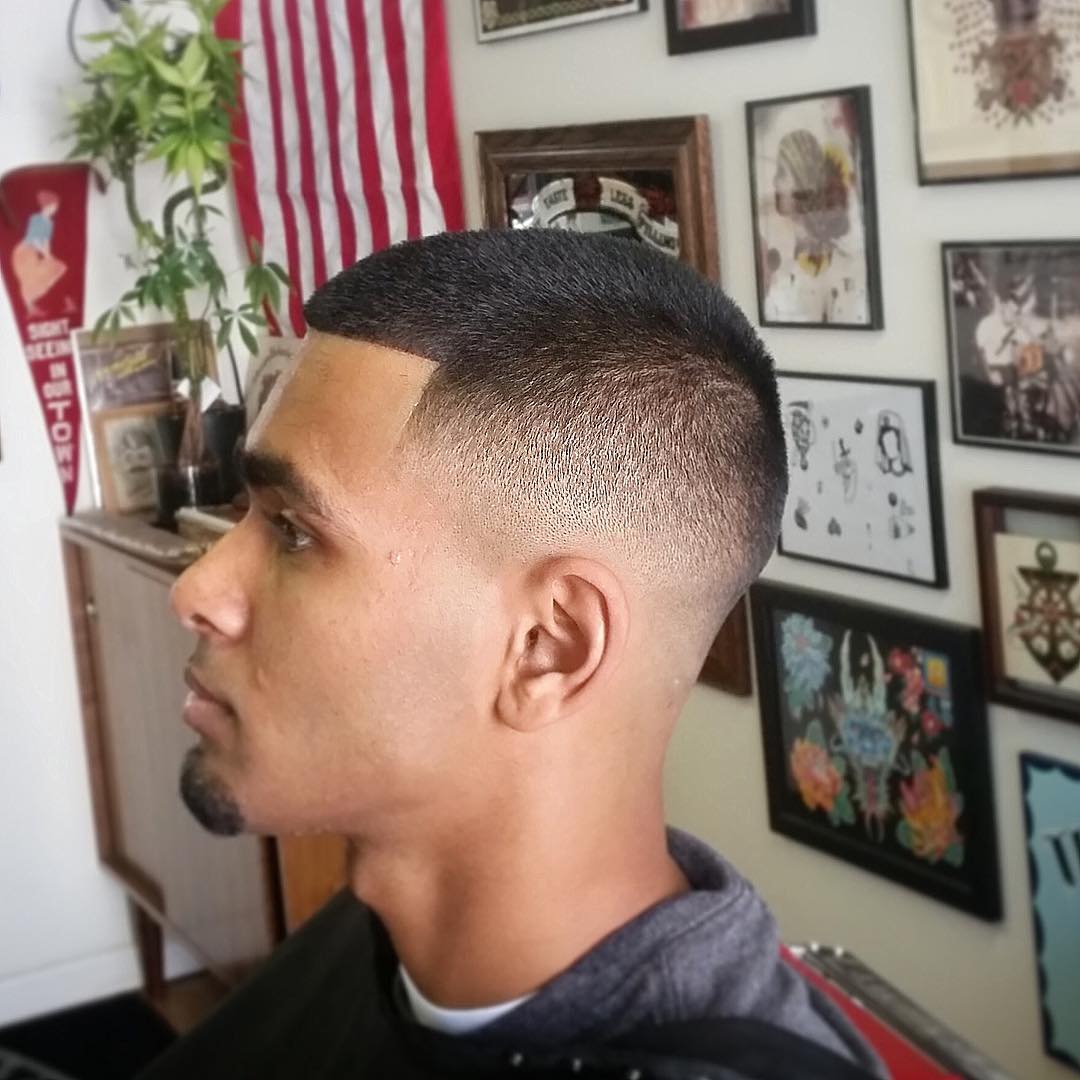 The buzz cut, line up and fade are a winning combination.
21. Caesar Haircut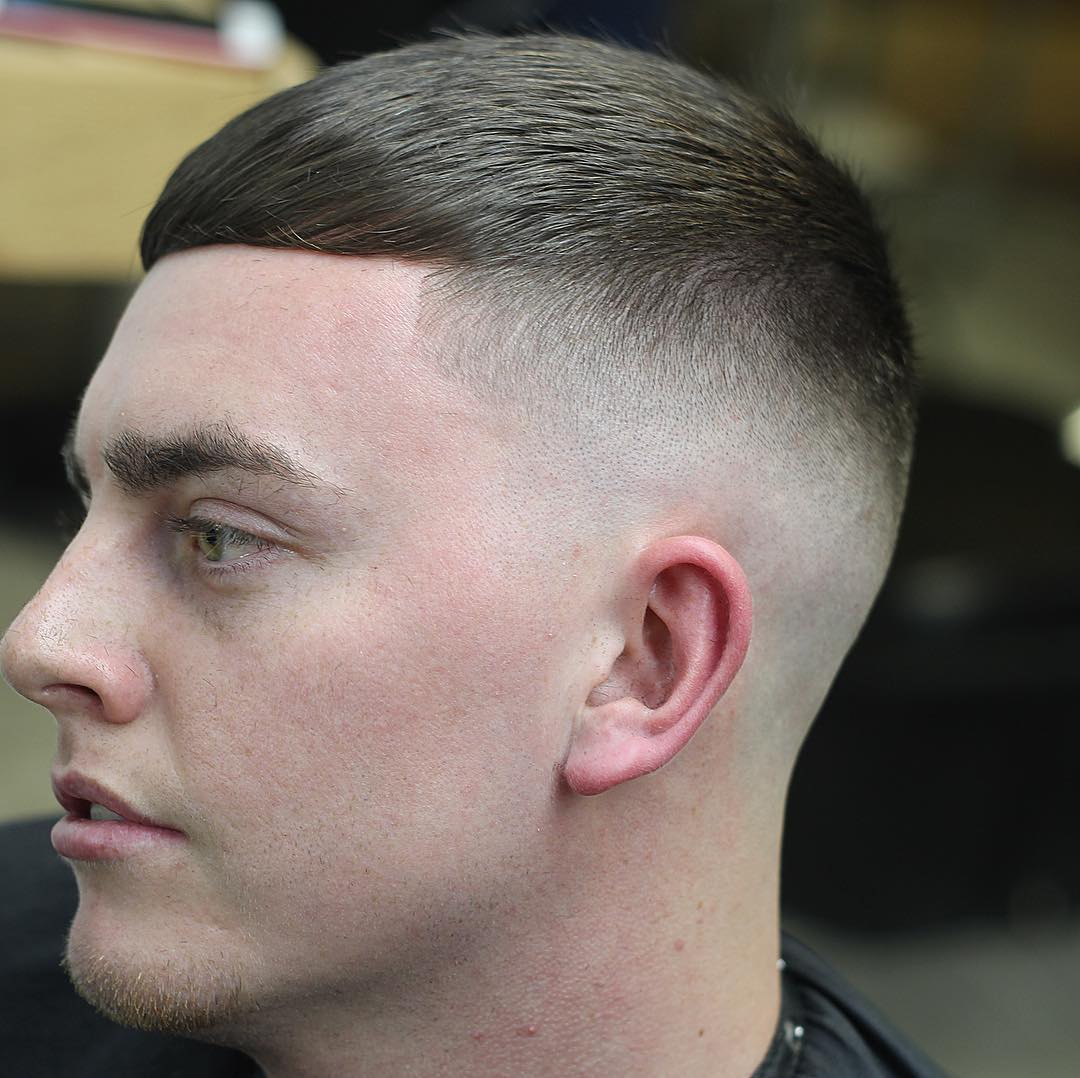 Tariq the Barber
This high fade with a hint of bangs is a modern take on the classic and flattering Caesar haircut.
22. Short Spiky Haircut + High Fade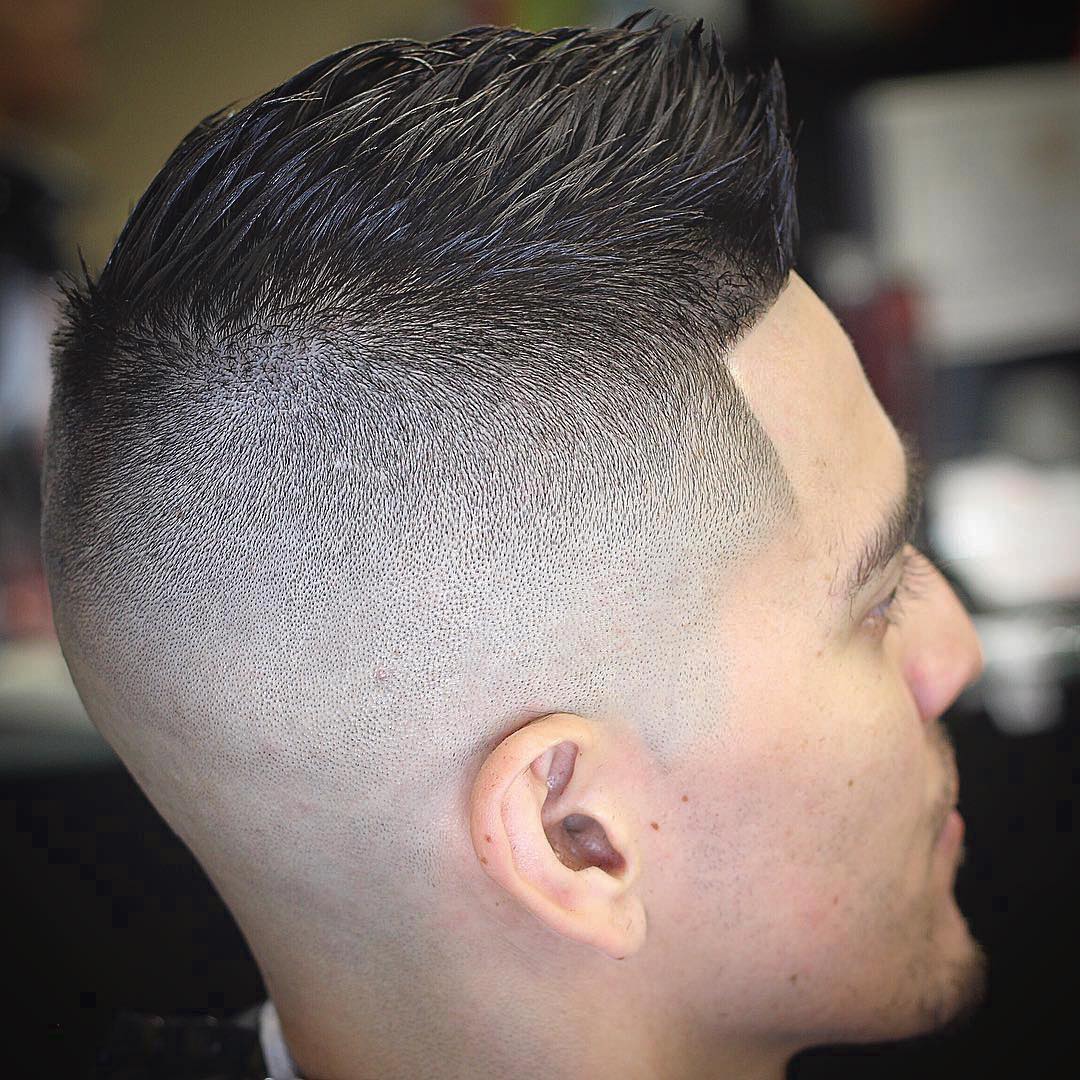 Spiky styles are back. This short version keeps it simple with a high fade all around.
23. Pompadour + High Fade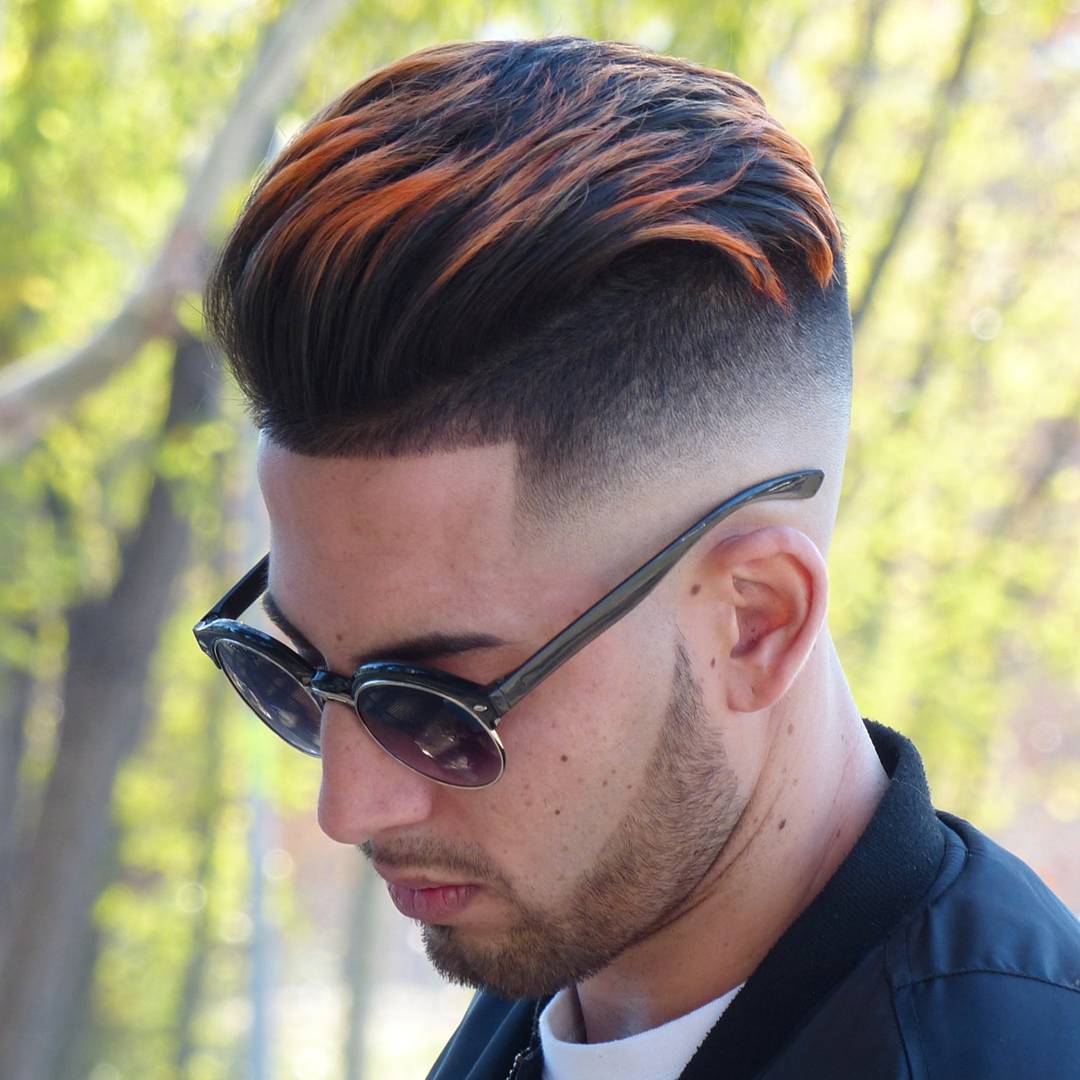 This ultra clean look features a classic pompadour style plus tape up at the forehead and blurry skin fade around the sides.
24. Medium Length Messy Hair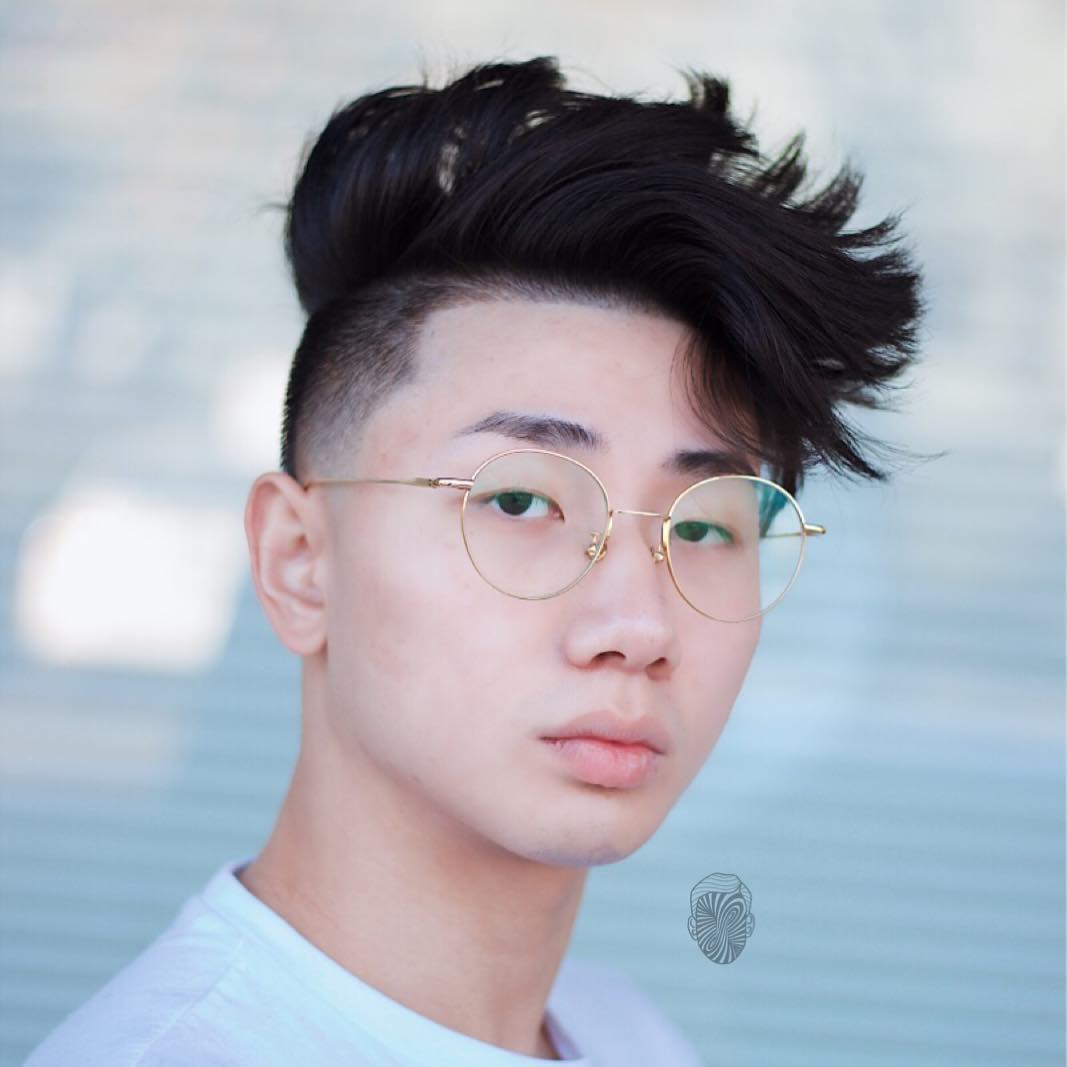 This medium length haircut could be styled into some kind of pomp but for something different it has plenty of messy volume.
25. Medium Length Haircut for Curly Hair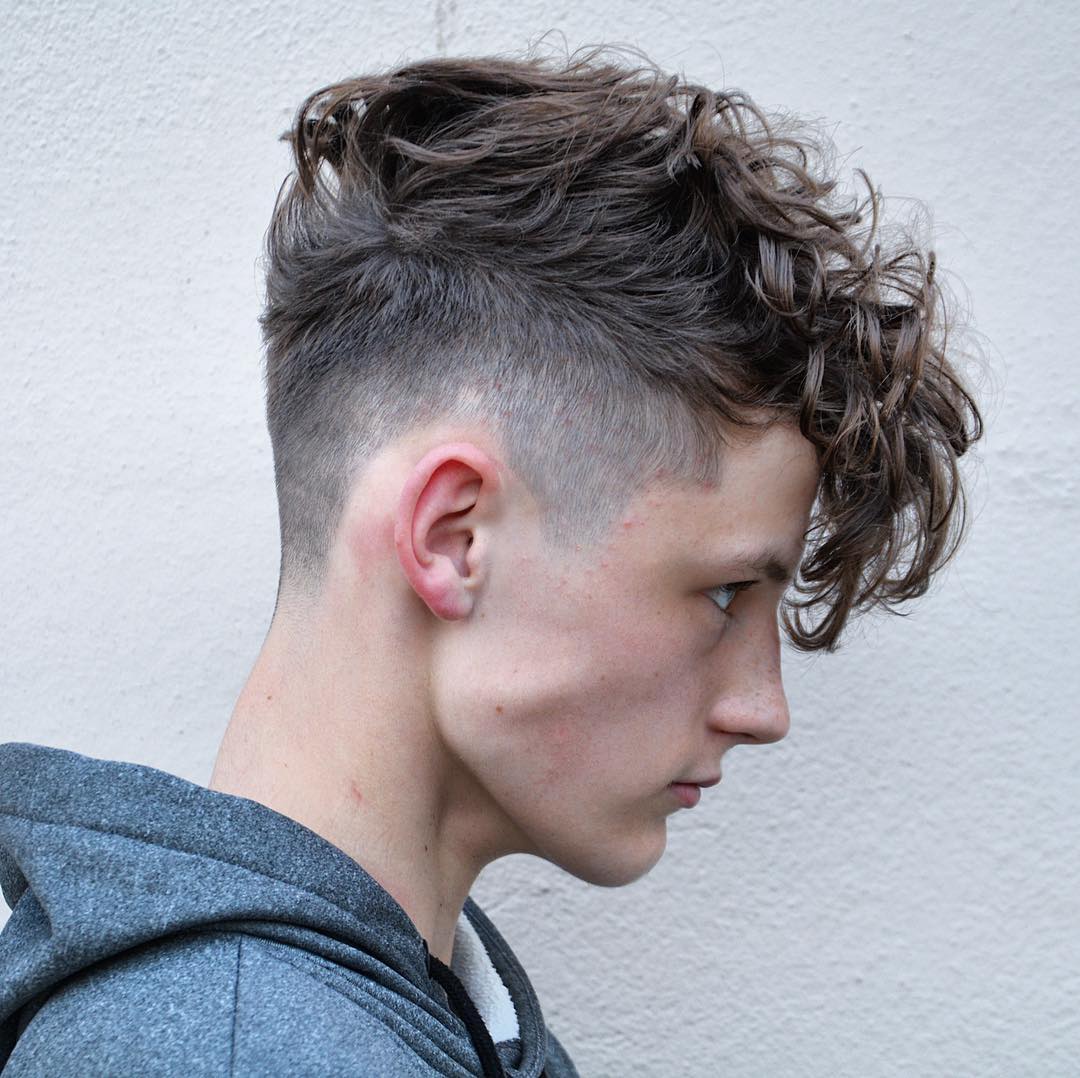 The high fade creates a sophisticated profile for medium length curly hair. Wear hair over the forehead or use some pomade to create a combover or slicked back style.
This post may contain affiliate links. Please read our disclosure for more info.